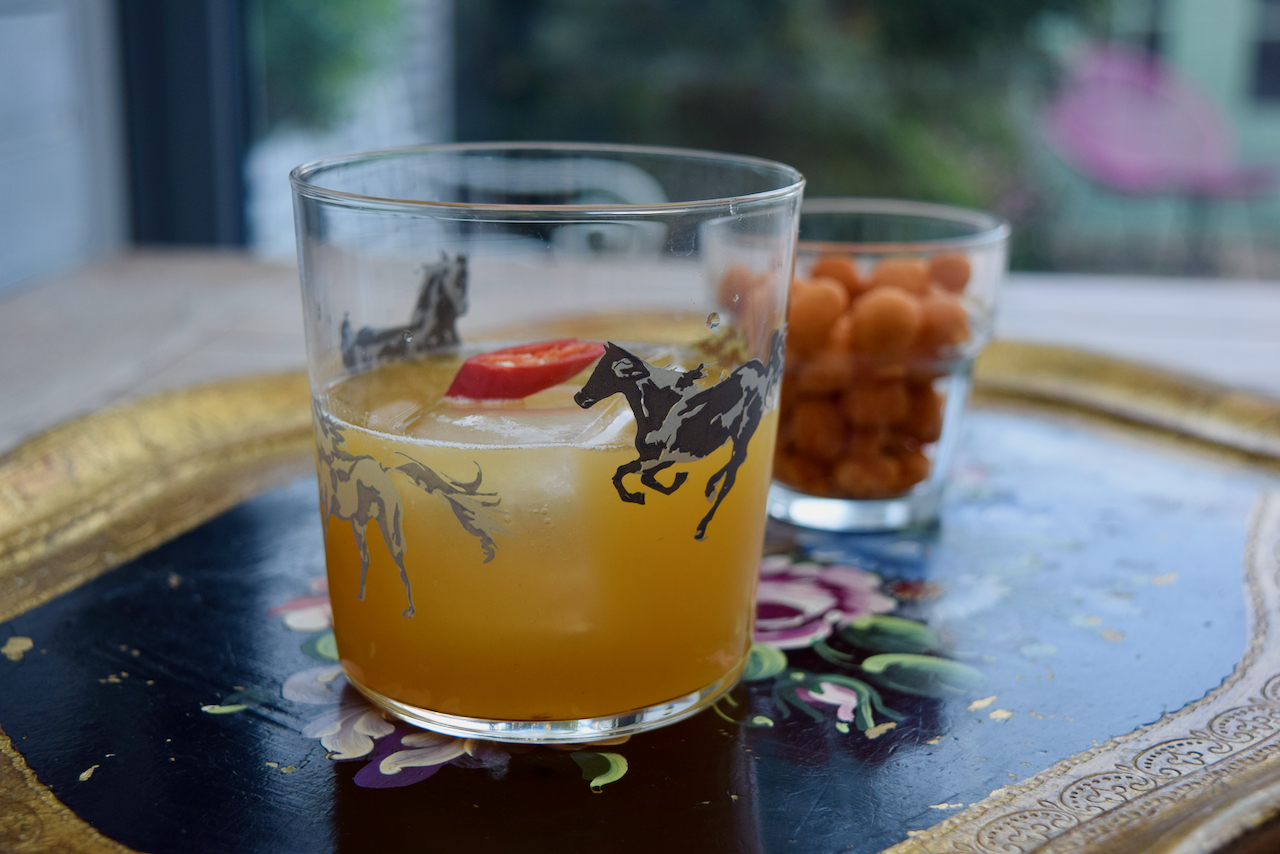 September Heatwave recipe
Yes, yes, I know it's October, but I can't actually believe how quickly this year's going. The summer was so lovely, and so different to the previous two, I really don't want it to end. So hooray let's drag it out just a tiny bit longer with a more than delicious September Heatwave cocktail.
My Mother is the family whisky fan and well, the apple hasn't fallen too far from the tree. As summer turns to winter I reach for a Whisky Mac like I would a favourite black polo neck. Whisky is so comforting, cosy and goes bloody well with some peach juice and just a hint of chilli. It's warming and fresh all at the same time, with a lingering taste of the sunshine thanks to the peachy sweetness.
I hoped to have this whisky based beauty all to myself, but no, the sound of my cocktail shaker awoke Clyde from his Sunday afternoon nap so I barely got a look in.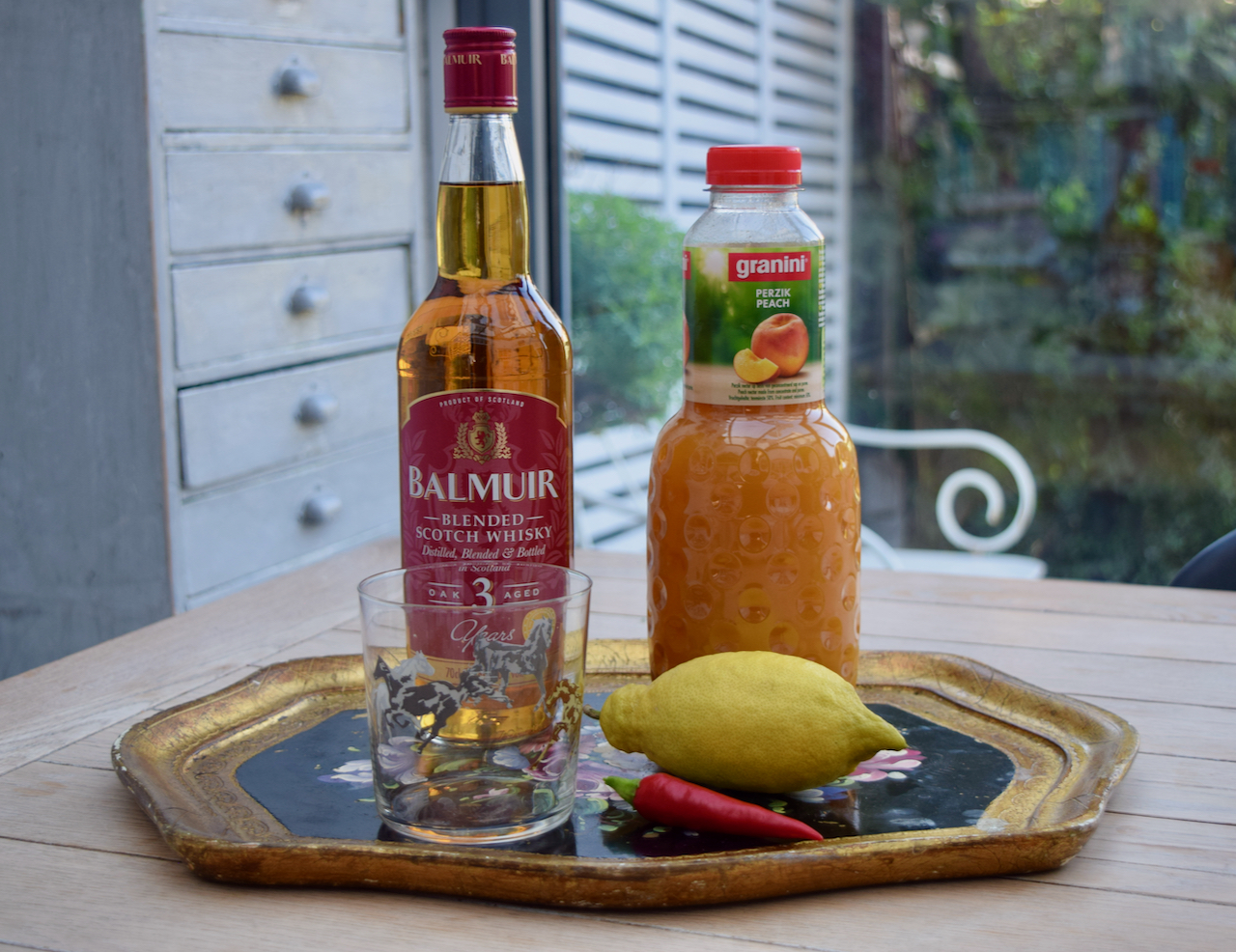 Super simple ingredients, always to hand in our house, although I did have to buy a fresh bottle of whisky for the new season. The lemon is from my Aunts garden and it's a beauty; the chilli is from a plant given to me on Saturday by a lovely friend, so I am feeling quite wholesome with all my home-ish grown produce.
Enough chat, let's start drinking. Add plenty of ice to your cocktail shaker then drop in the fresh chilli.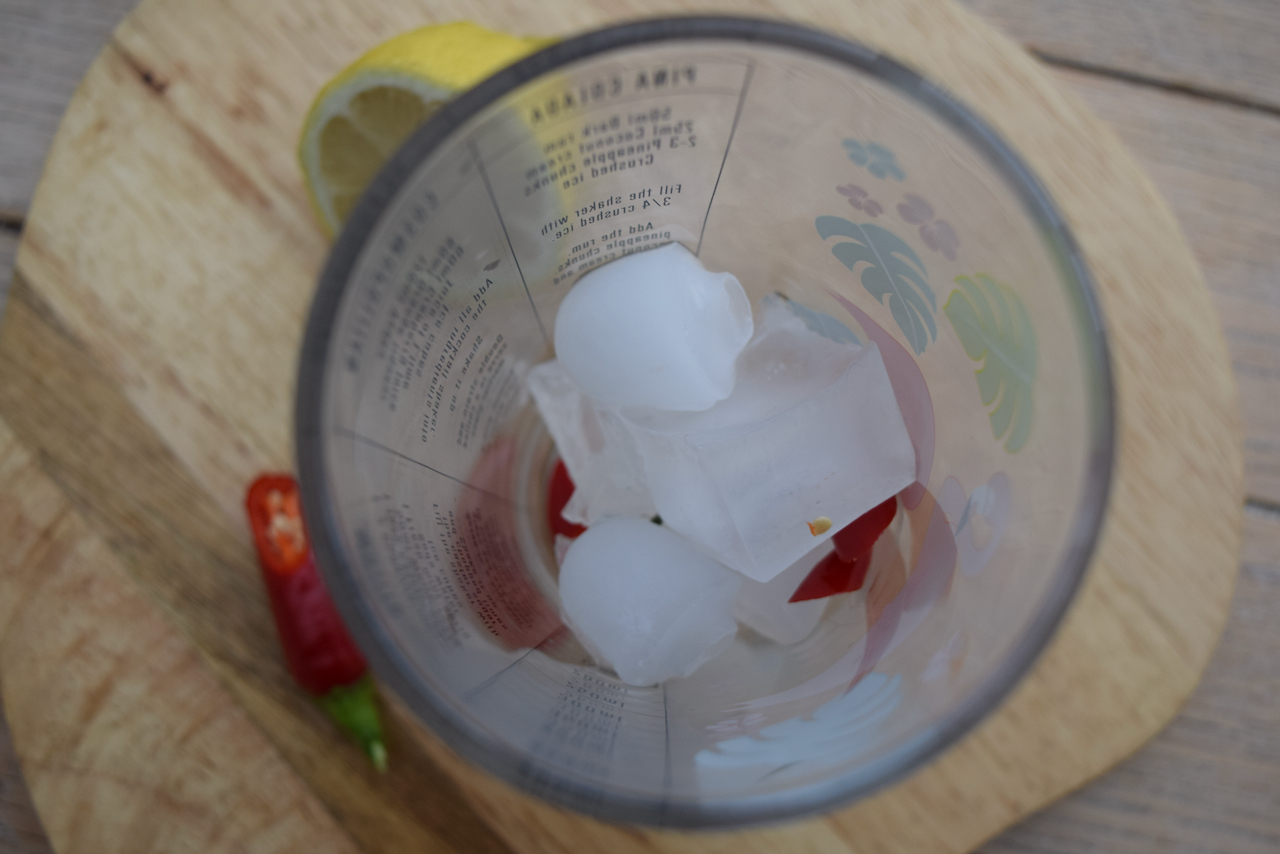 Pour in your chosen whisky and the little bit of fresh lemon juice.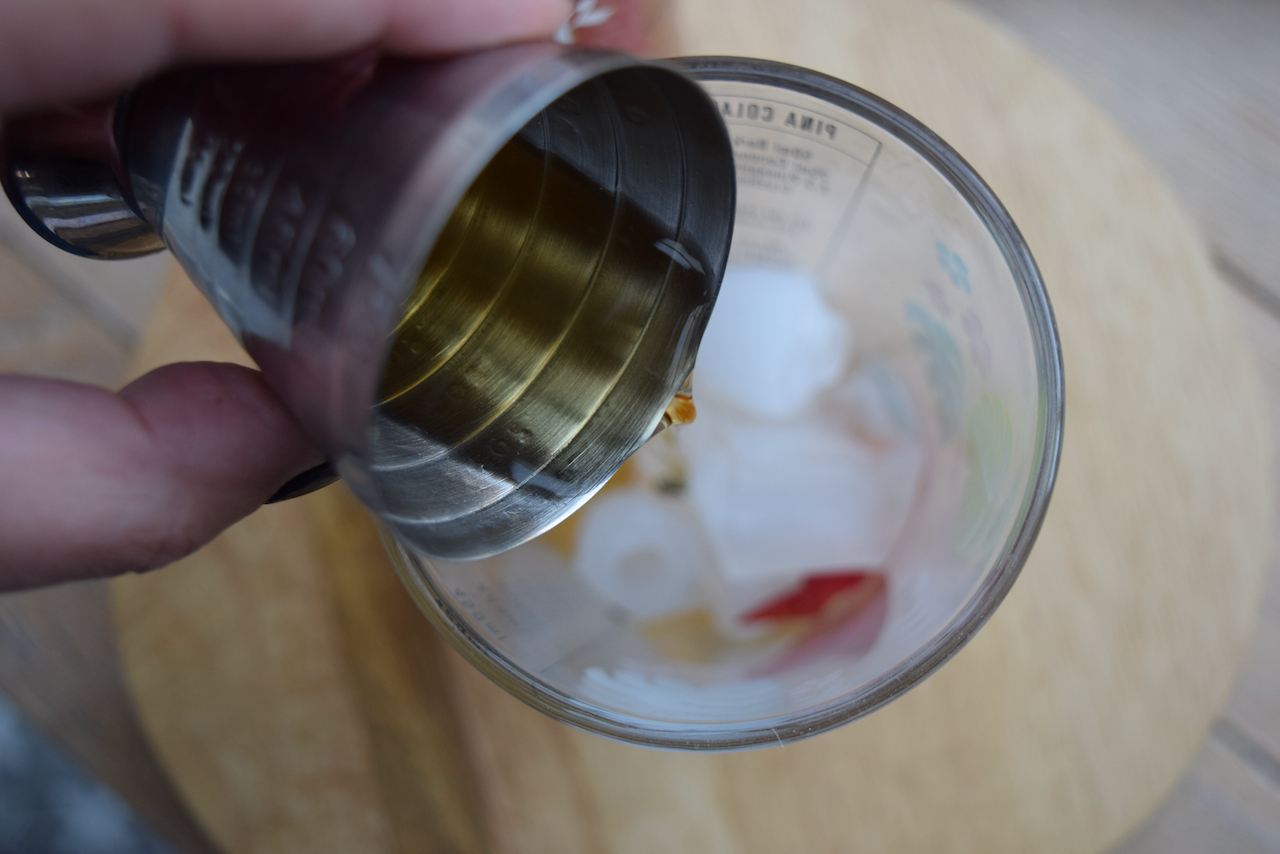 Finally pour in the peach juice, then shake until everything's well chilled.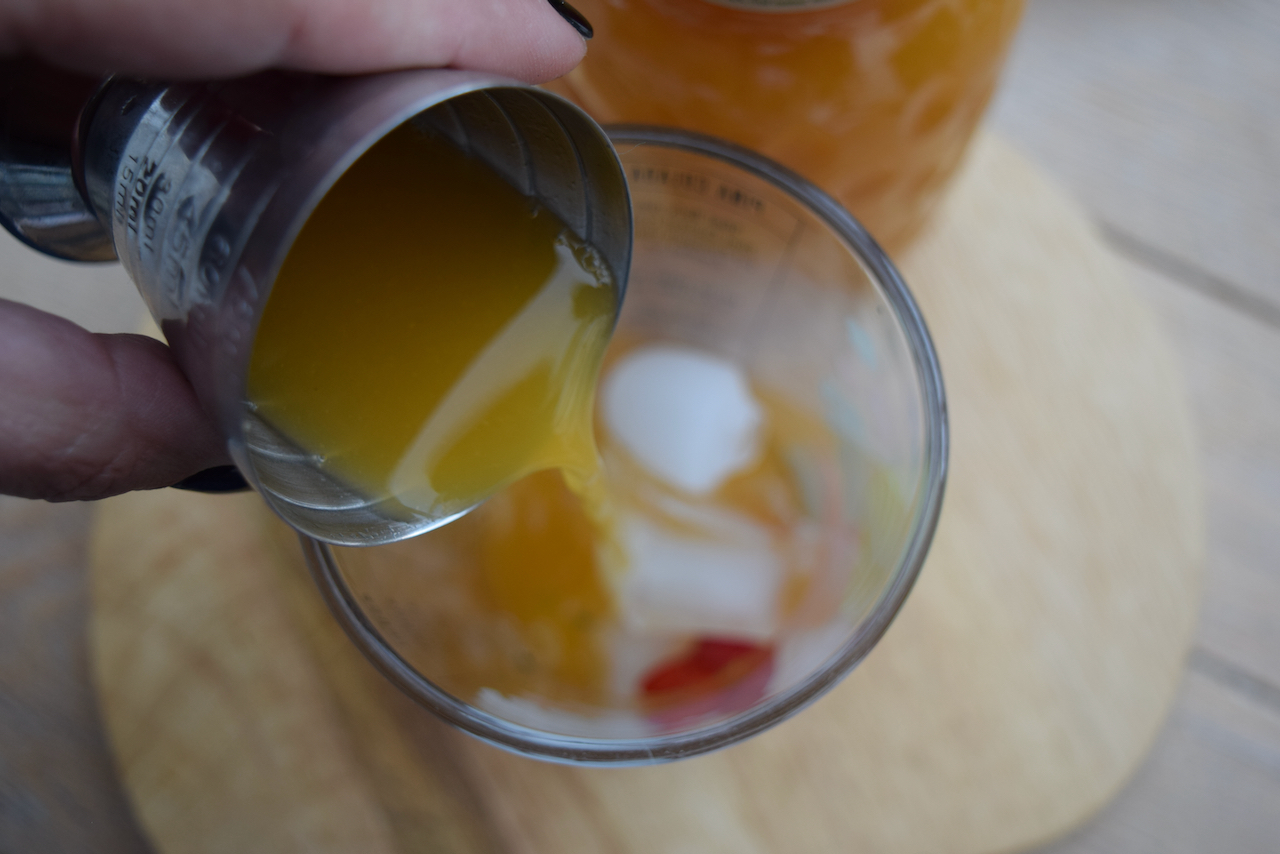 Pour over some more ice into a tumbler and pop in another sliver of red chilli to garnish and for extra spice.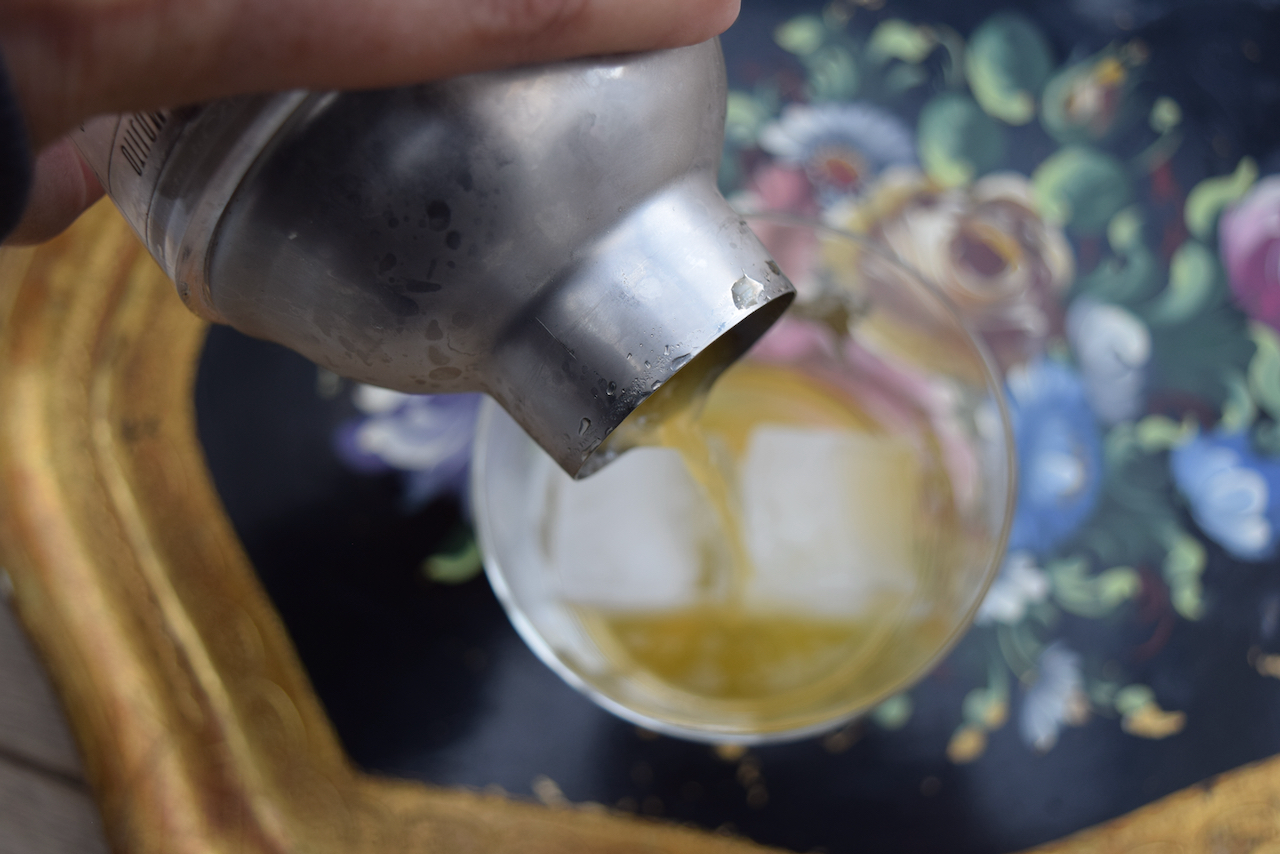 Sip on your September Heatwave, batting away any hands that try to take it away from you or suggest you share it.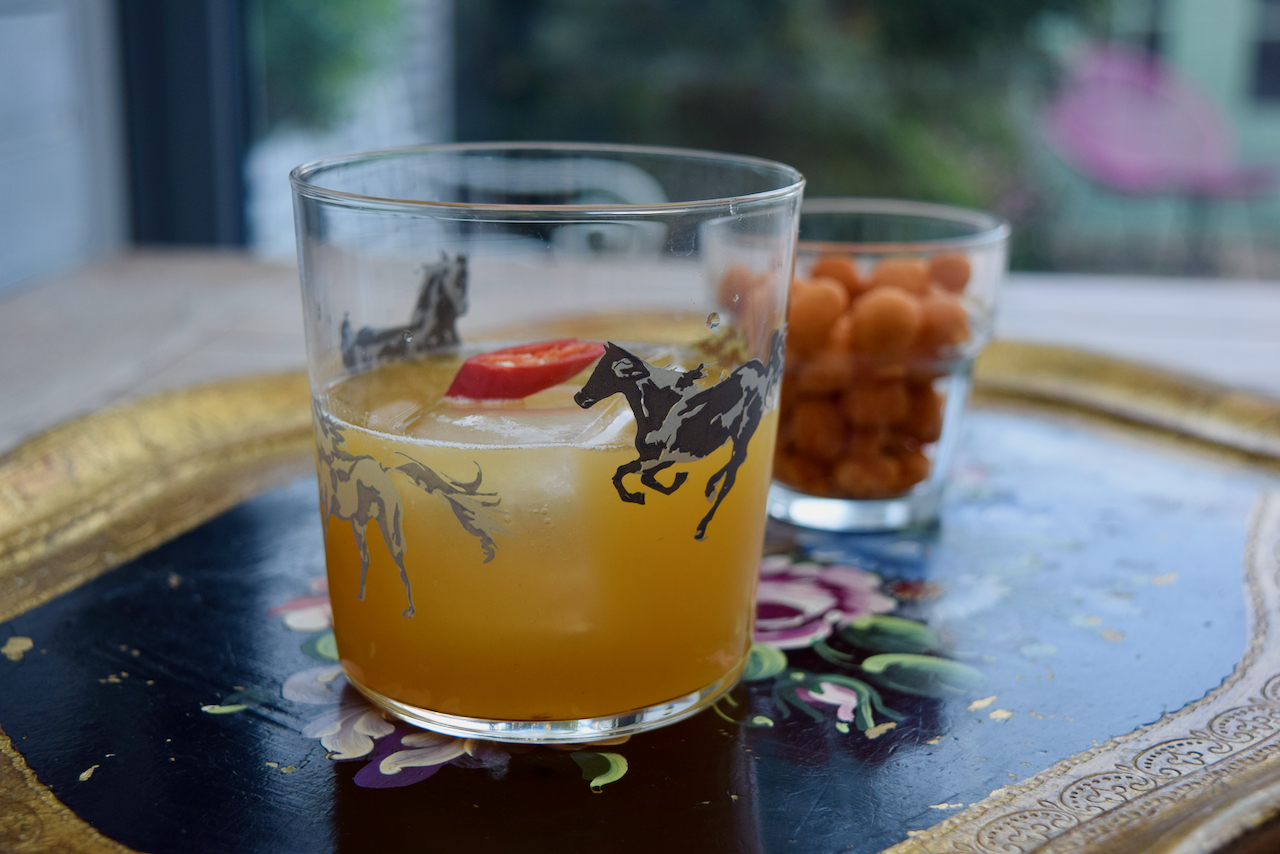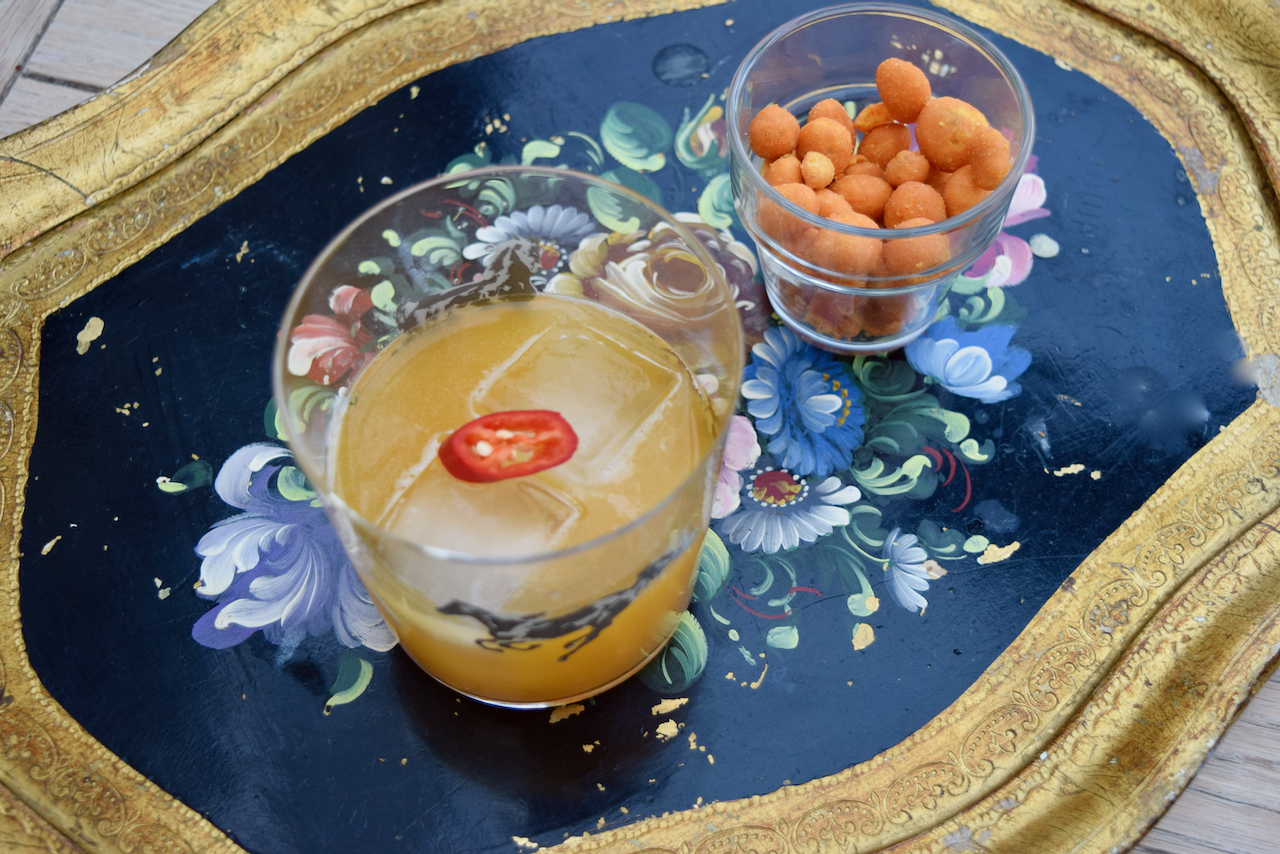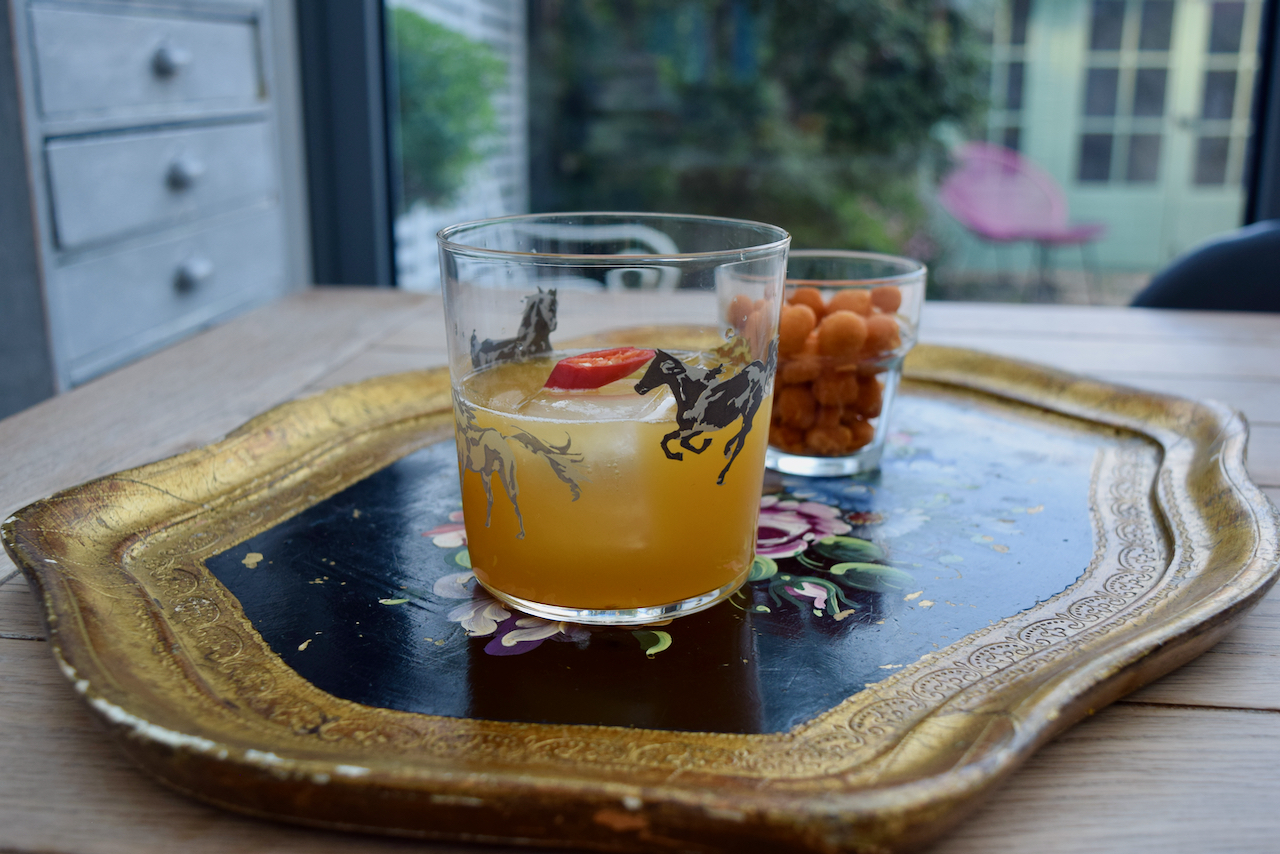 You may not be able to sip this in the early evening sunshine anymore, but a late September Heatwave will taste just as amazing on the sofa with a cardi on.
Happy weekend.
Lucy x
September Heatwave recipe
Makes 1
You will need a cocktail shaker and a tumbler for this cocktail
Ice
40ml whisky, dealers choice
75ml peach juice
1 teaspoon fresh lemon juice
Half a red chilli, cut into slices
Red chilli slice and more ice, to serve
Take your cocktail shaker and add a good handful of ice. Drop in the fresh chilli slices then pour in the whisky, peach juice and lemon juice.
Shake until the cocktail shaker feels chilled then pour over more ice into a tumbler. Garnish with an extra slice of fresh red chilli. Sip and enjoy all the late summer feels.