Prosecco Sorbet Fizz Cocktail Recipe
Fizz screams celebration. And hangover, but mostly celebration. And what better time to make a fizz based cocktail than with Mother's Day on the horizon. Whether you are celebrating a Mother, Father, sister, friend, grandmother or other mother figure in your life this weekend then do it with a Prosecco Sorbet Fizz cocktail.
I have always wanted to try a sorbet based cocktail before. It's like a boozy dessert in a glass, a fruity, drunken affogato if you will and I wished I had tried this sooner. All you need is a pretty glass, the sorbet of your choice and a wonderful bottle of fizz. I had a beautiful bottle of Aldi Organic Prosecco but they do a huge range you can choose from, all super well priced and delicious.  Simply add a ball of sorbet to your pretty glass and top up with the aforementioned fizz. Do this slowly though, btw, otherwise your cocktail will have a head on it like a pint of Guinness.
You don't have to go with raspberry, pick any sorbet flavour you like, just garnish with the corresponding fruit for continuity and style. Do pick a divine fizz though as it's the real star of this celebratory Mother's Day Friday Cocktail. And your mother figure/you bloody well deserve it.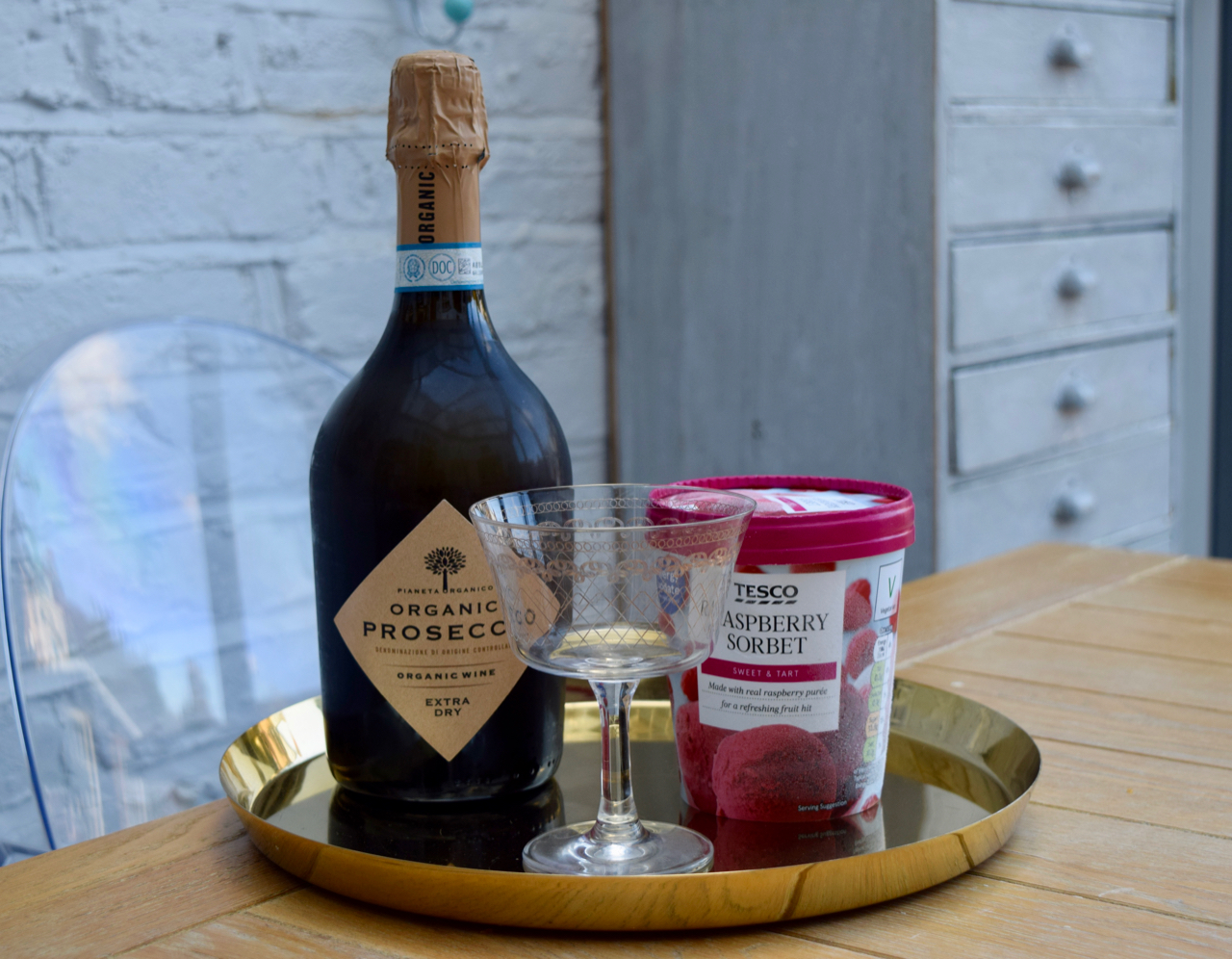 Super stylish line up here, and simple too, no need to dirty the cocktail shaker this week.
Make a start with your glass and a ball of your chosen sorbet.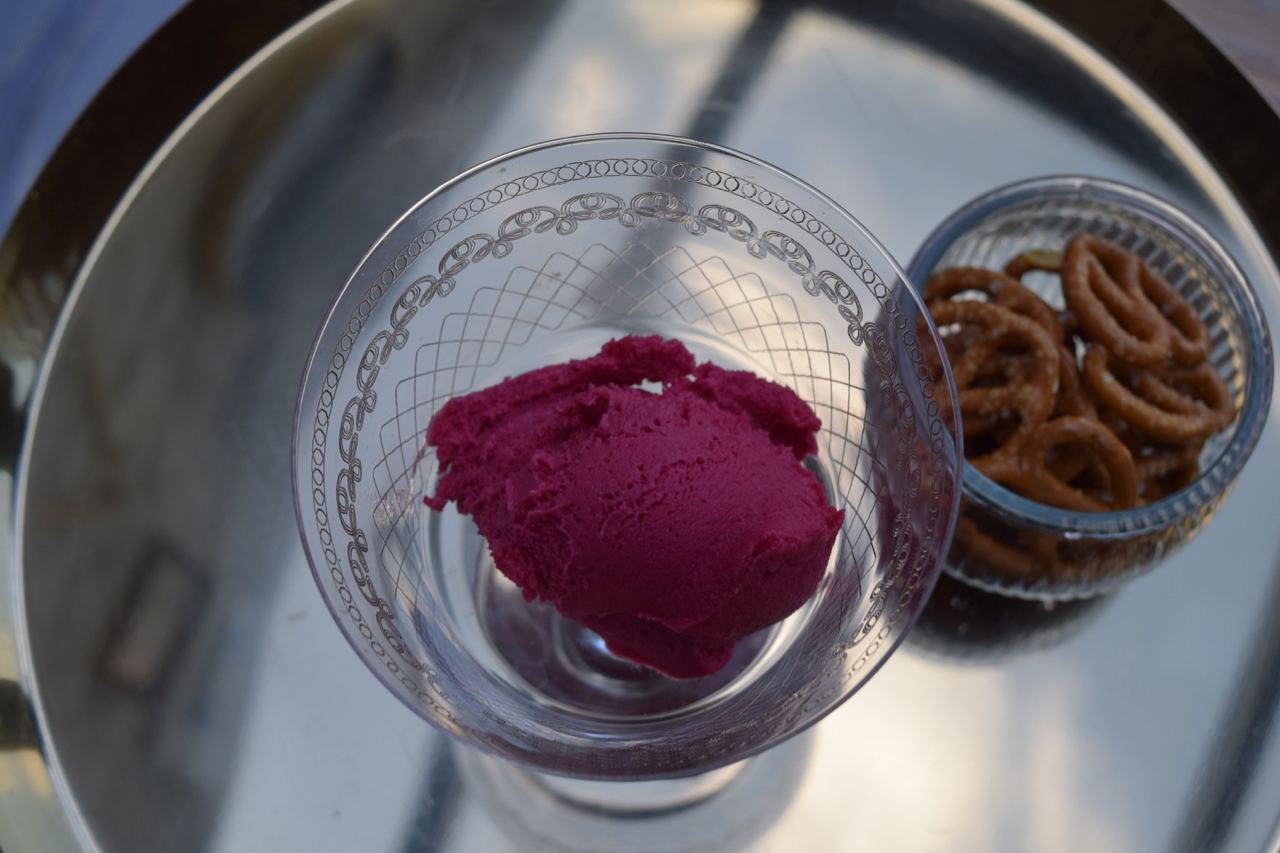 Now, simply top up your glass with the Fizz of your choice. A good dry Champagne or Prosecco, like this Aldi one, works here to counteract the sweet sorbet. Go slowly with this, or it will all fizz up and overflow in a messy stream, and you don't want to waste any of this wonderful drink.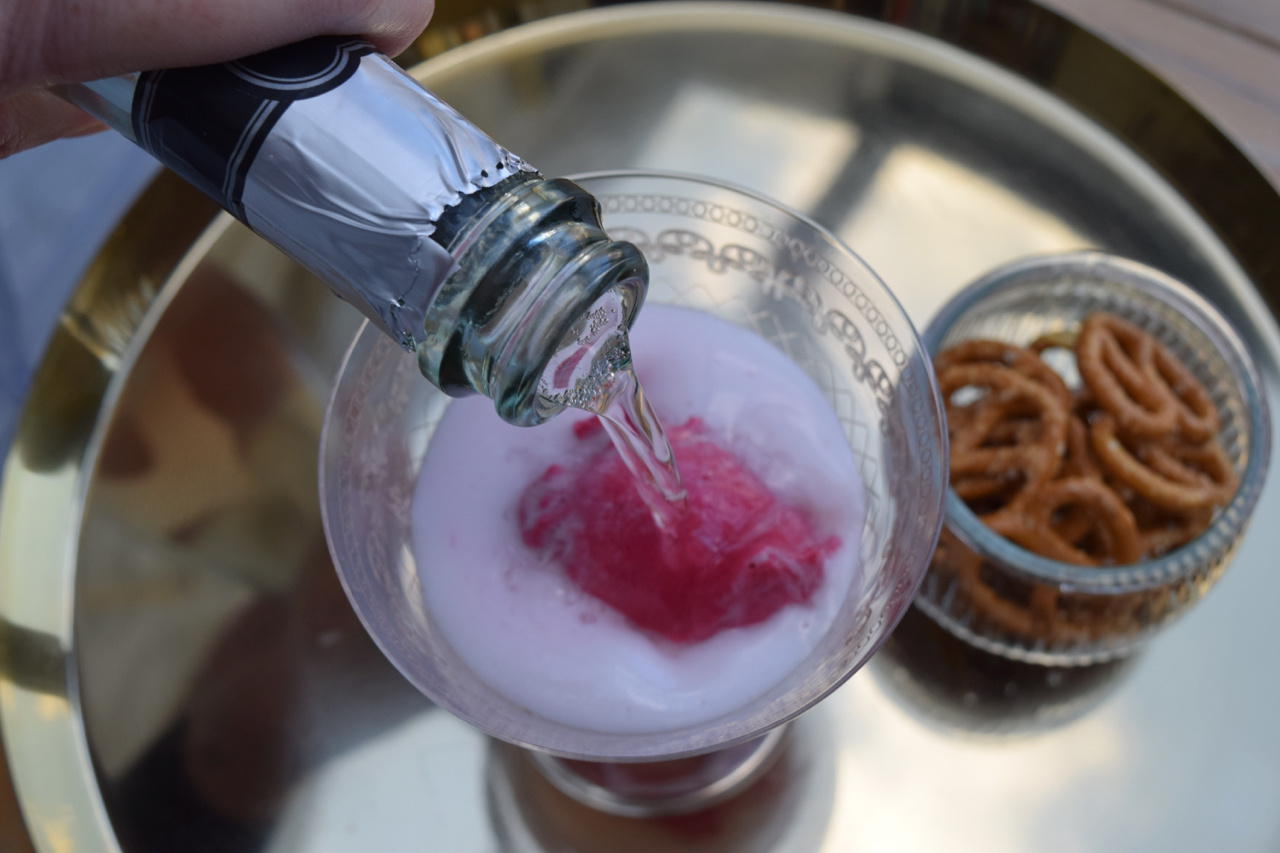 Garnish with a couple of raspberries or whatever to have to hand that matches your sorbet choice.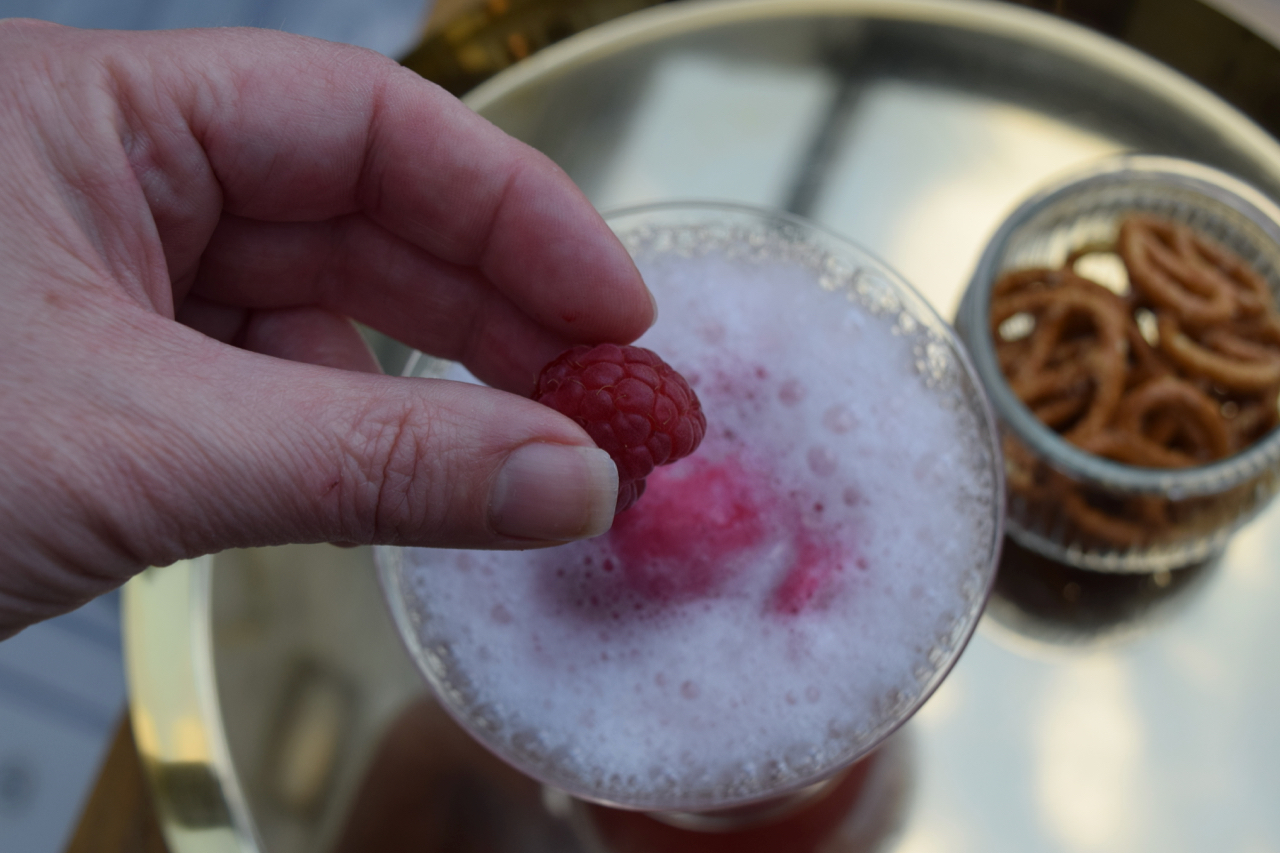 Enjoy this perfect drink with the spring sun on your face.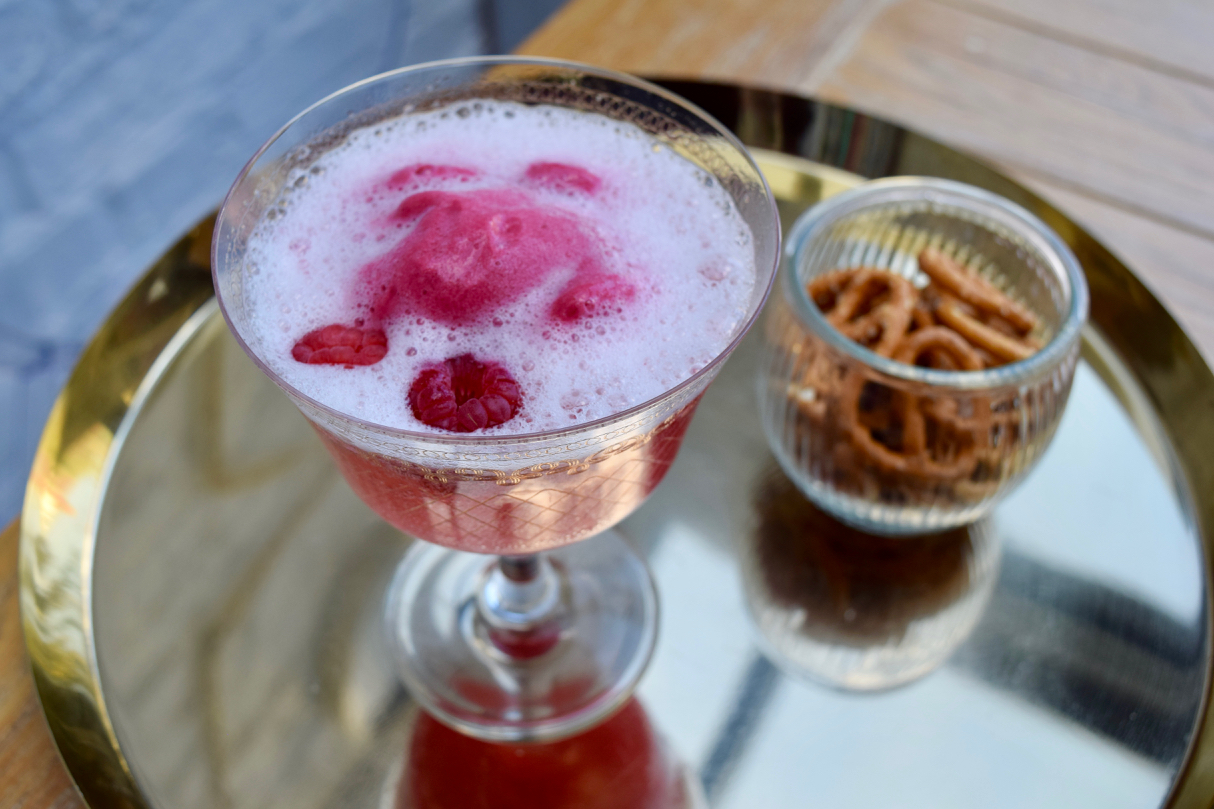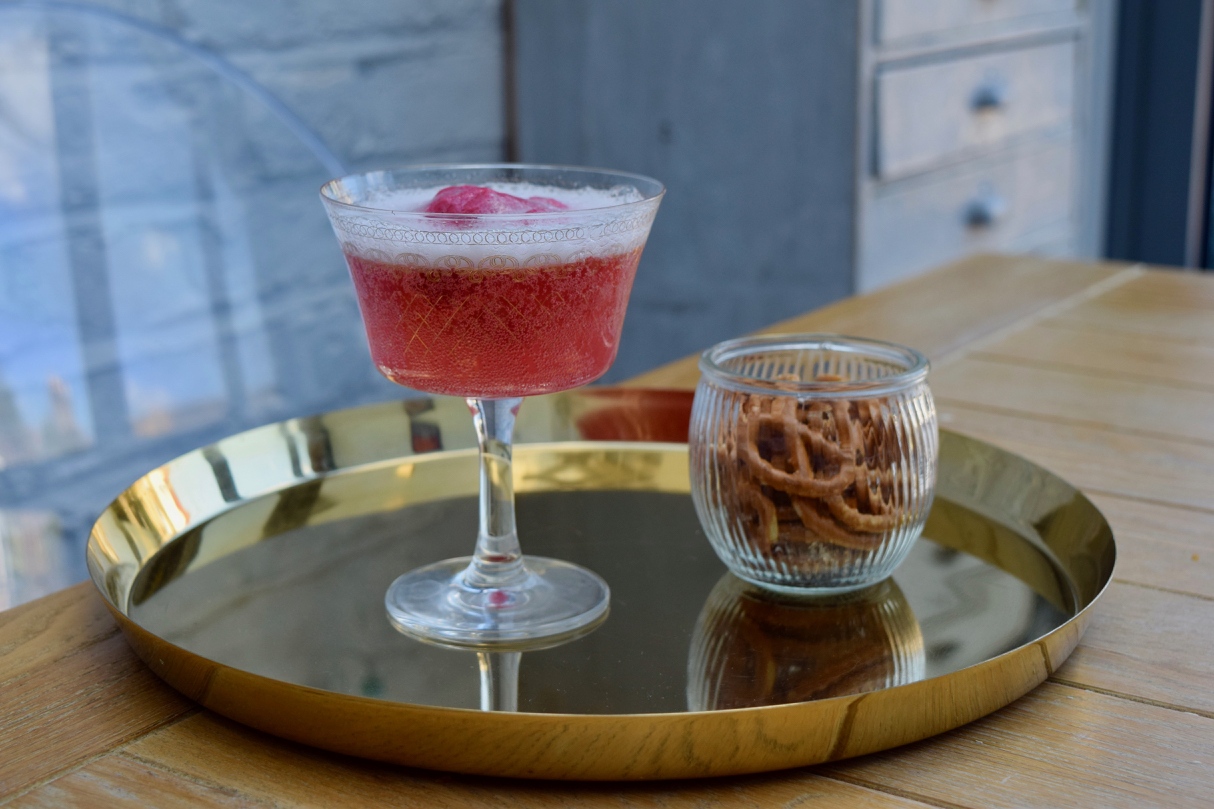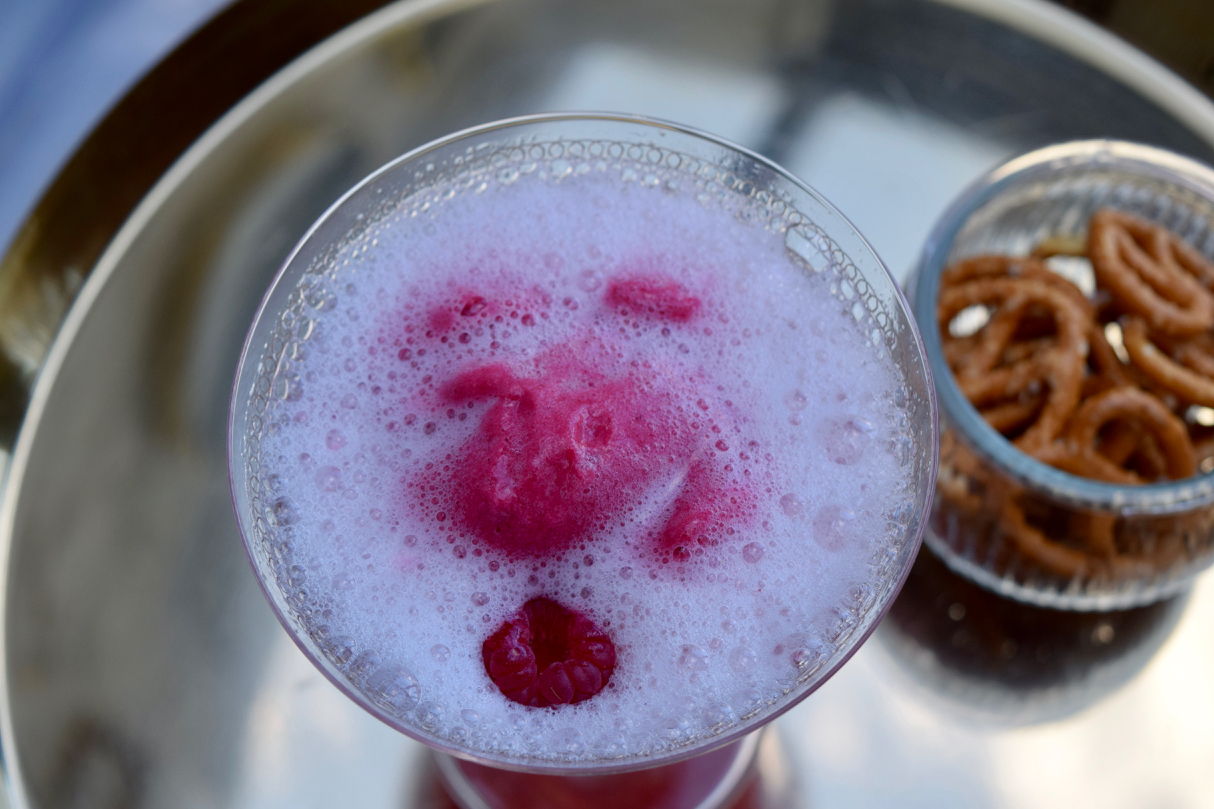 Hand this Prosecco Sorbet Fizz to your favourite person this Mother's Day. For me that would be the dog at the moment as he's the only one without a hormonal, teenage attitude, but I don't think this is a dog appropriate drink. So I'll just drink it myself and love it.
Have a super weekend.
Lucy x
Prosecco Sorbet Fizz Cocktail Recipe
Makes 1
You will need a coupe glass or Champagne saucer
1 scoop of your favourite sorbet, I chose raspberry
Chilled Prosecco to top up, or the fizz of your choice
Raspberries or the corresponding fruit to sorbet to garnish
Take a coupe or champagne saucer and add in one generous scoop of sorbet. Slowly top up with chilled fizz, adding more until the glass is nearly full. Sip and feel loved.