Cheese and Bacon Scones Recipe
We are off on our travels in the next couple of weeks and even though we are staying in the UK, I am most excited to be a) not at work b) cooking in a different kitchen c) having quite a few pub suppers and d) not at work. I love the more relaxed nature of the school holidays and trips away, meals don't have to be on the tables with such rigidity and I don't feel so obsessed with providing a green vegetable at every sitting. I can't wait to primarily eat crab sandwiches for 10 days and am also looking forward to some picnic lunches. There's nothing finer than a cool bag full of beer and rosé and random items packed up in greaseproof paper. These incredibly easy, but oh so tasty Cheese and Bacon Scones will be by my side for most of the summer holidays.
Grazing is one of my best things. I love to nibble so picnic food is king for me. Little bits of cheese, a Scotch Egg, plenty of pork and pastry based goods, a bag of cherries and these Cheese and Bacon Scones with a pot of soft butter and that's me in nosebag heaven. I made these recently for my annual Book Group Picnic and ended up eating most of them myself. The scones are crisp on the outside and soft on the inside. They crumble beautifully and are full of strong cheese and crisp bacon flavour. Slather them in soft butter, serve with more cheese and chutney or just with a cut up apple or some grapes. They are a meal in themselves and incredibly simple to make, such is the joy of any scone based recipe. It is with huge thanks to The Mostly Homemade Mom for the splendid inspiration for these.
I am frantically keeping an eye on the weather and am fully expecting it to start pissing down as soon as we pack up the car. It won't spoil the fun too much though, I will happily lay a blanket down on the living room floor and pretend I am picnicking in order to enjoy a batch of these scones.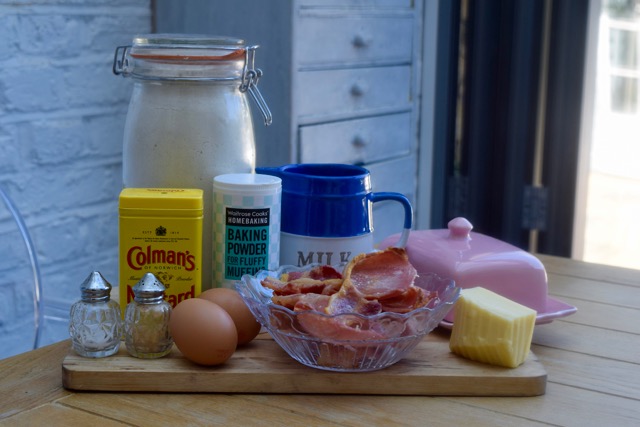 I am pretty sure not as much bacon actually made it into my Cheese and Bacon Scones by the time my thieving hands had got hold of a couple of rashers. I cooked mine in advance using this genius method. I had a lot of back bacon to use up, but streaky crumbles better, whereas I snipped this into little pieces for my recipe, but it's up to you which bacon you use.
Make a start on this picnic treat by pre heating your oven to 170 degrees fan assisted and lining a baking tray. Add the flour and cold butter pieces to your stand mixer or into a large bowl.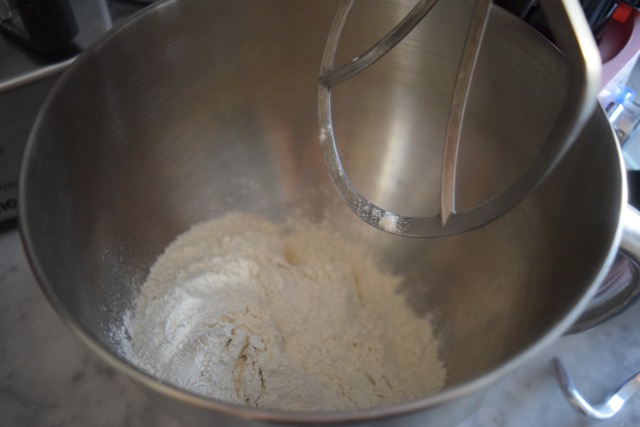 Add the salt and mustard then mix until all the butter is incorporated and it resembles fine breadcrumbs. Next pour in the eggs and milk and mix until you have a soft dough.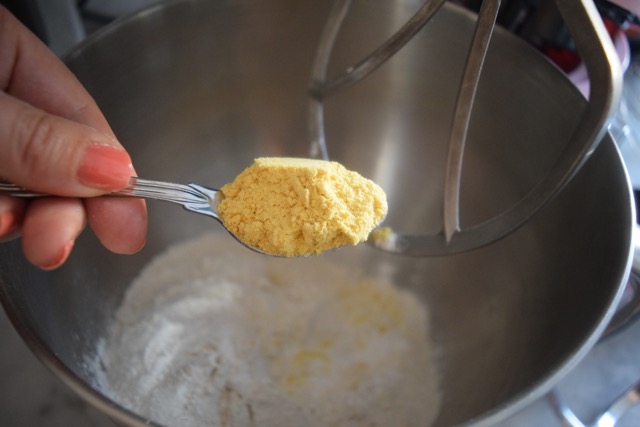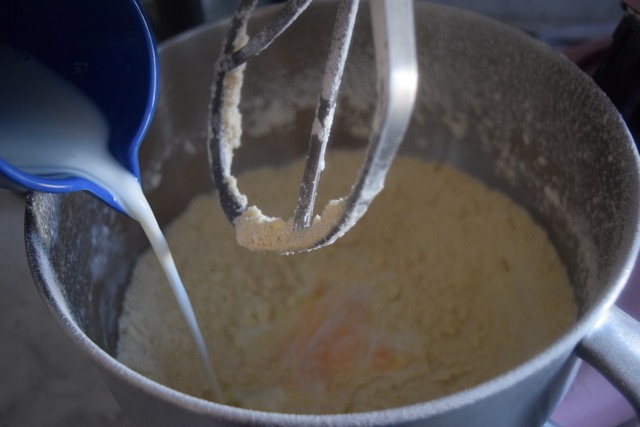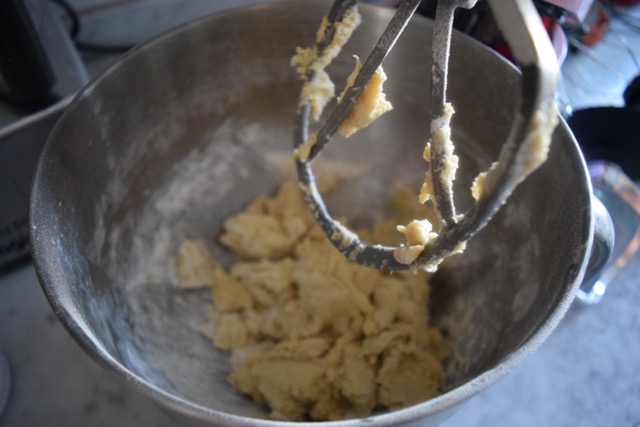 Snip or crumble your bacon into small pieces and grate your chosen cheese. I used some super mature cheddar for maximum flavour.
Now gently fold the stars of this particular show into the scone mixture.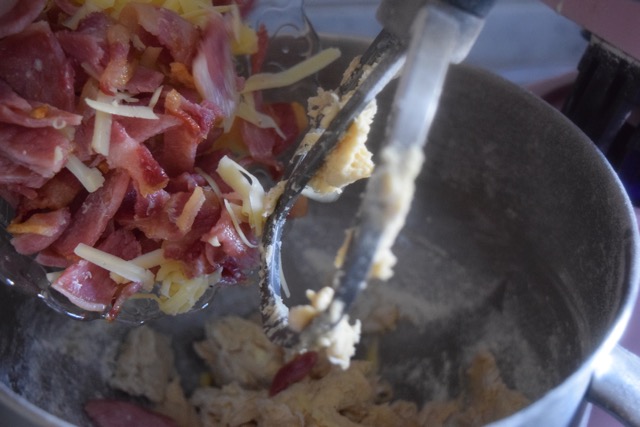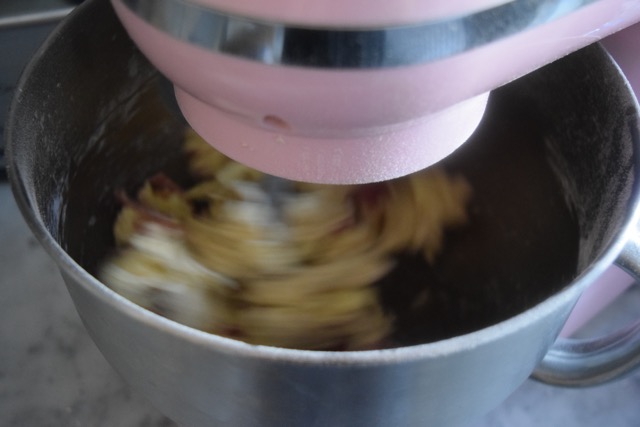 Turn the dough out onto your work surface and fashion it into a rough circle approximately 20cm in diameter.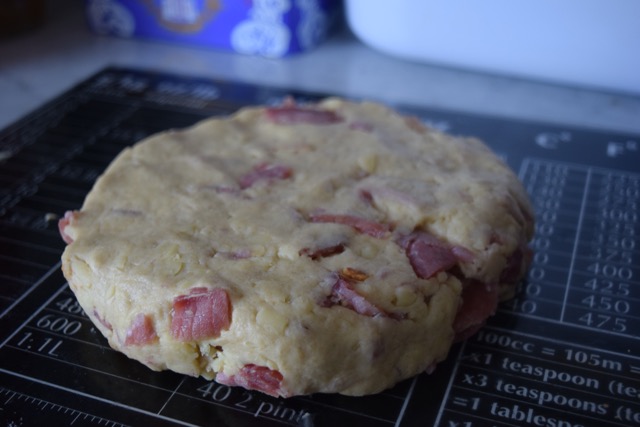 Place this tasty round onto a lined baking sheet and cut it into 8 wedges. Don't cut fully through the dough and leave the round as a whole.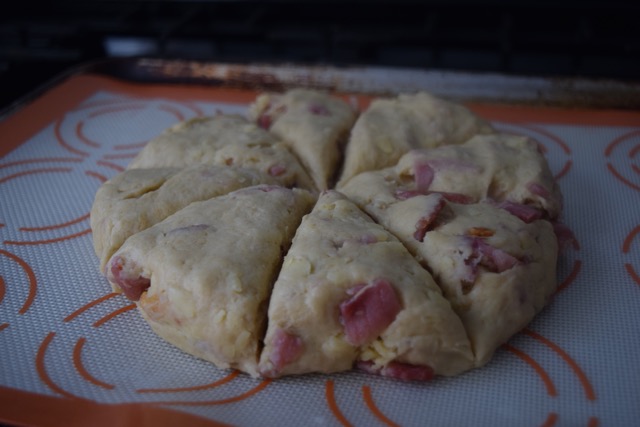 Bake for 20 to 25 minutes or until golden brown, cooked through and smelling just wonderful.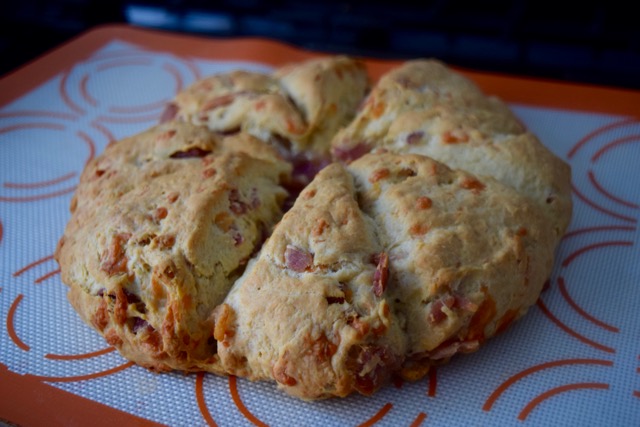 Leave them to cool slightly before breaking into scone wedges and slathering in tons of butter. Or wrap these in greaseproof paper and enjoy on a warm day out.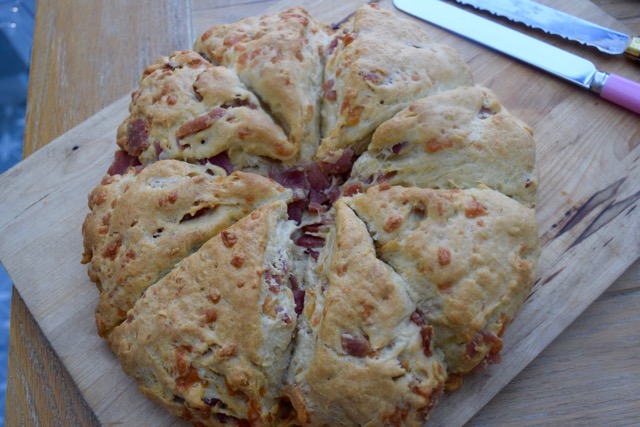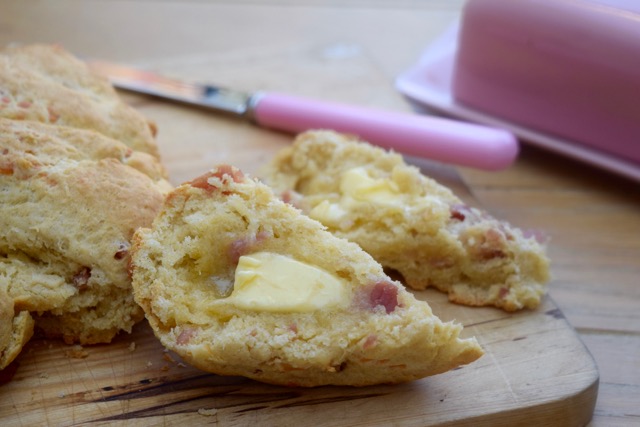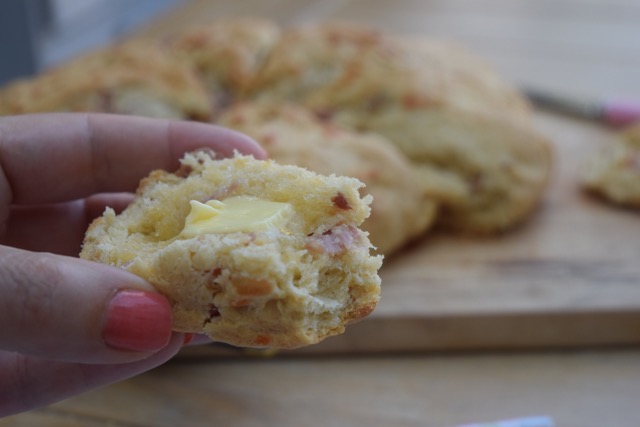 Bacon is still very much headline news, as it will always be for me. Added to a scone, alongside some strong cheese, it's simple but so effective. Picnic or no picnic, find a reason to fashion a batch of these over the long summer break.
Lucy x
Cheese and Bacon Scones Recipe
Makes 1 large round making 8 wedges
You will need a stand mixer, or make by hand, and a lined baking tray
8 rashers bacon, streaky or back, whatever you have to hand, cooked and crumbled or snipped into small pieces
100g strong cheese, grated, I used cheddar
220g plain flour
90g cold butter, cut into pieces
2 1/4 teaspoons baking powder
1 teaspoon mustard powder
1/2 teaspoon salt
2 eggs
80ml milk
Pre heat your oven to 170 degrees fan assisted and line a good sized baking tray with paper.
Cook your bacon, I used this method, then either crumble or snip into small pieces. Grate your cheese of choice.
In your stand mixer, or by hand, rub the cubes of cold butter into the flour mixed with baking powder, salt and mustard powder. The mixture will resemble breadcrumbs when ready.
Pour in the milk and 2 eggs and mix until you have a soft dough. Gently fold through the chopped, cooled bacon and grated cheese. Turn out onto a work surface and form a round roughly 20cm in diameter. Place onto your lined baking sheet then cut into 8 sections, not cutting fully through the dough and don't separate them, leave in a round.
Bake in your pre heated oven for around 20 to 25 minutes or until golden and smelling divine. Leave to cool slightly before breaking into pieces and devouring with at least a packet of butter. These will keep in an air tight container for a couple of days.
SaveSaveSaveSave
SaveSave
SaveSave