Velvet Hammer Recipe
It's here, the long Easter weekend. And without wanting to curse it, the weather looks set to be really rather lovely. We are off for a bit of coastal fun with the family and I can't bloody wait. We are all in need of a rest what with work pressures, blogging, family and the on set of GCSE's for one rather hormonal 16 year old. To say it's all been a bit much is an understatement. For the next four days I intend to spend some time with my loved ones, eat a lot and drink a good deal too, don't judge me. So today's Good Friday Friday Cocktail is the Velvet Hammer, it does contain a good deal of drink.
On my nightly trawl of Pinterest, on this occasion looking for Easter cocktails, I spotted a cocktail served in a chocolate bunny, so I decided to do the same. It did seem slightly macabre, lopping off his chocolate ears and eating them, but it was a delicious crime. The Velvet Hammer cocktail I served in my bunny is smooth and super drinkable. Think a boozy chilled creamy drink with a set of balls on it. The coffee liqueur, creme de cacao and brandy add smoothness whilst the orange liqueur bring citrus to the Easter party. This is a great one for after dinner, or if you're in our family, breakfast. Thank you to Mix That Drink for the inspiration.
Easter is all about the chocolate, so this Velvet Hammer with it's edible cup, is all you need to enjoy over the long weekend.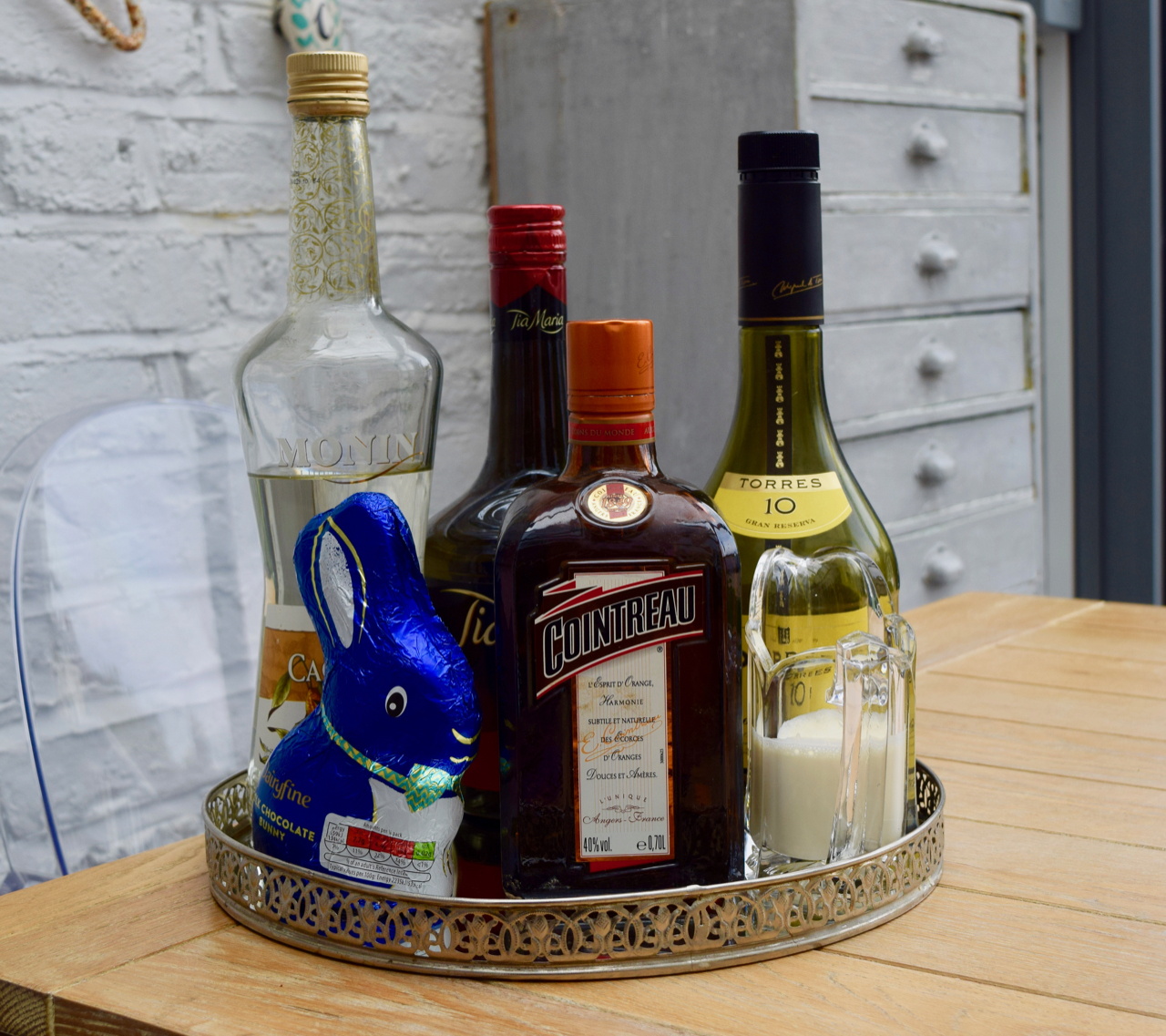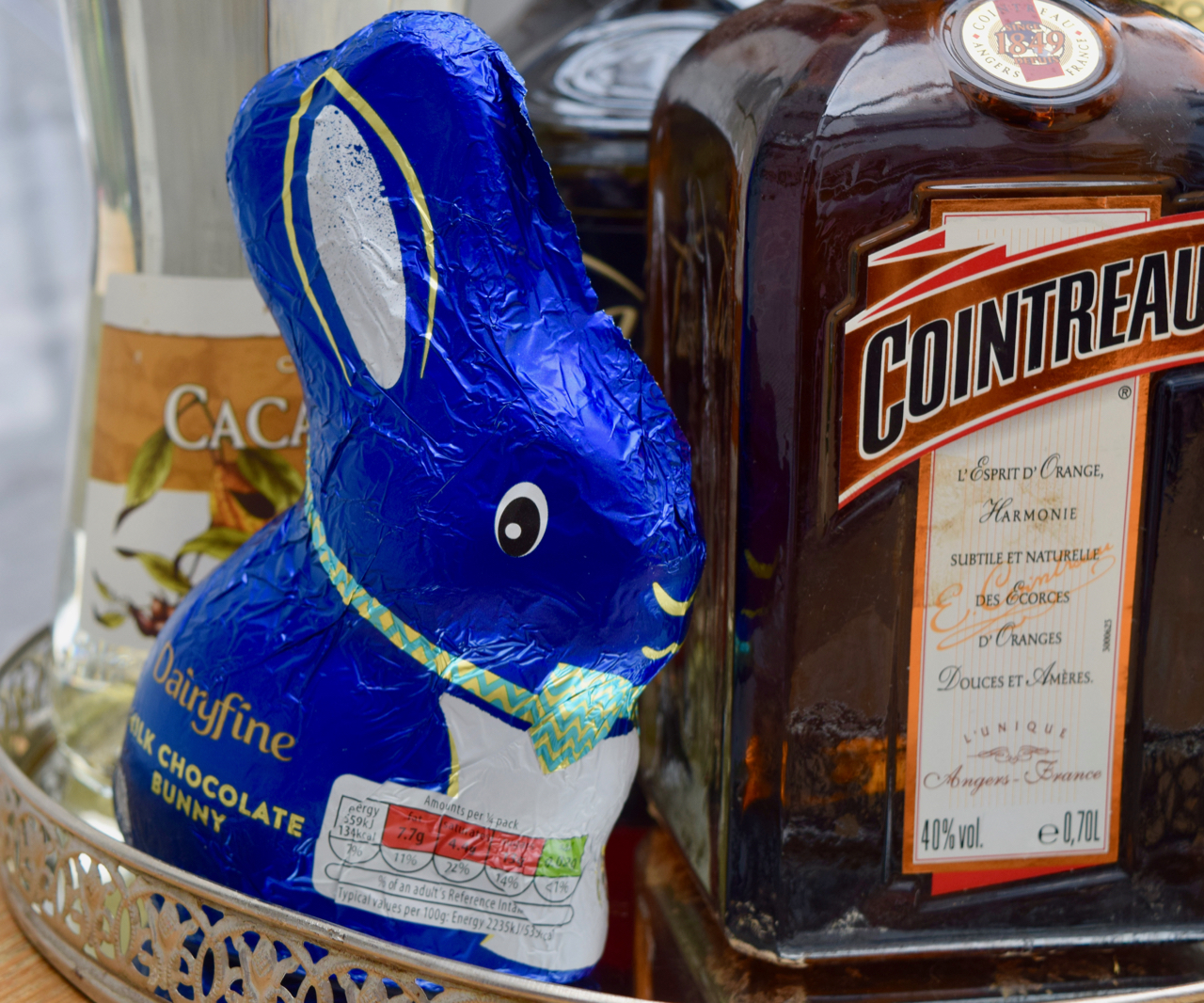 Quite a full line up for this Easter treat. Including the chocolate bunny, this shot being before I ate his ears. This is certainly a punchy drink, but all the elements go so well together to create a smooth and creamy treat.
Make a start by filling a cocktail shaker with ice, as always.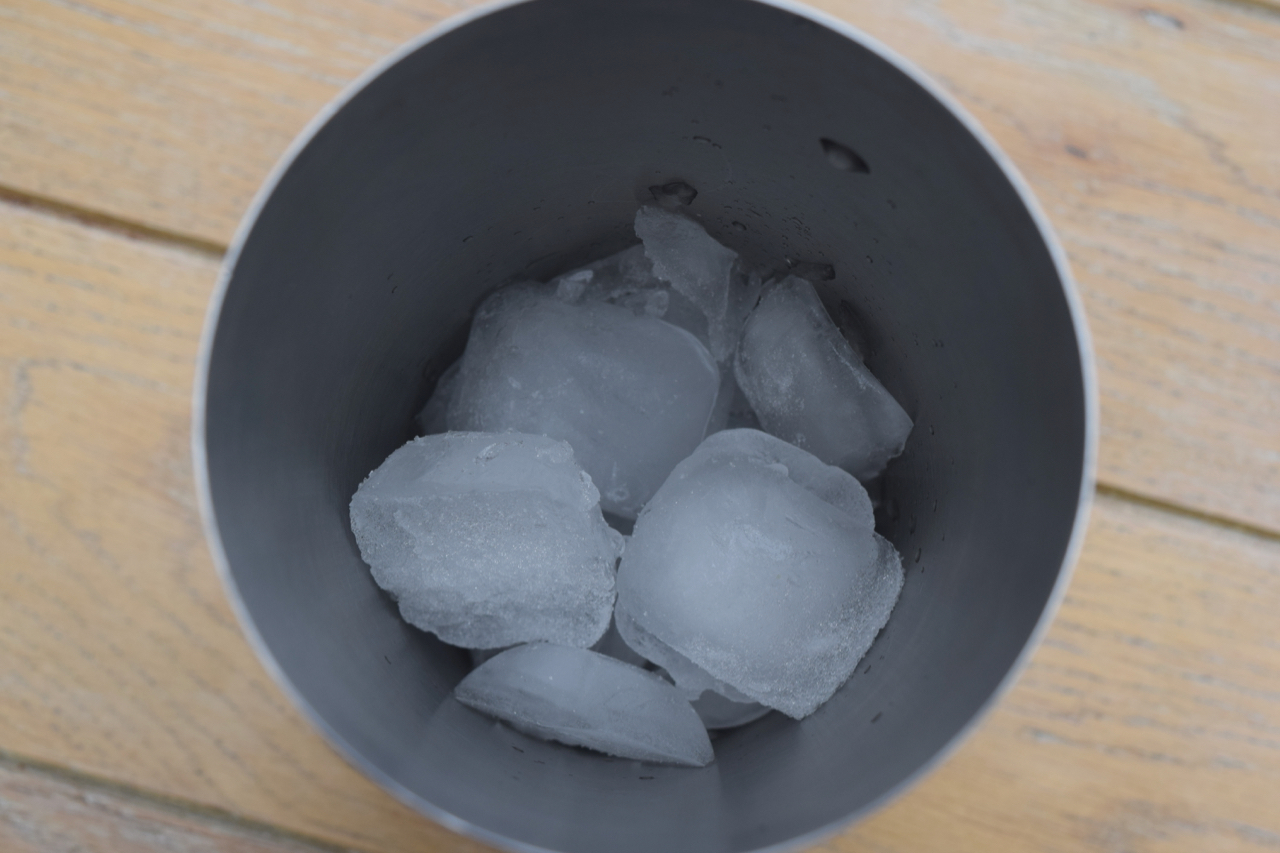 Next, in is the Cointreau, my choice of orange liqueur.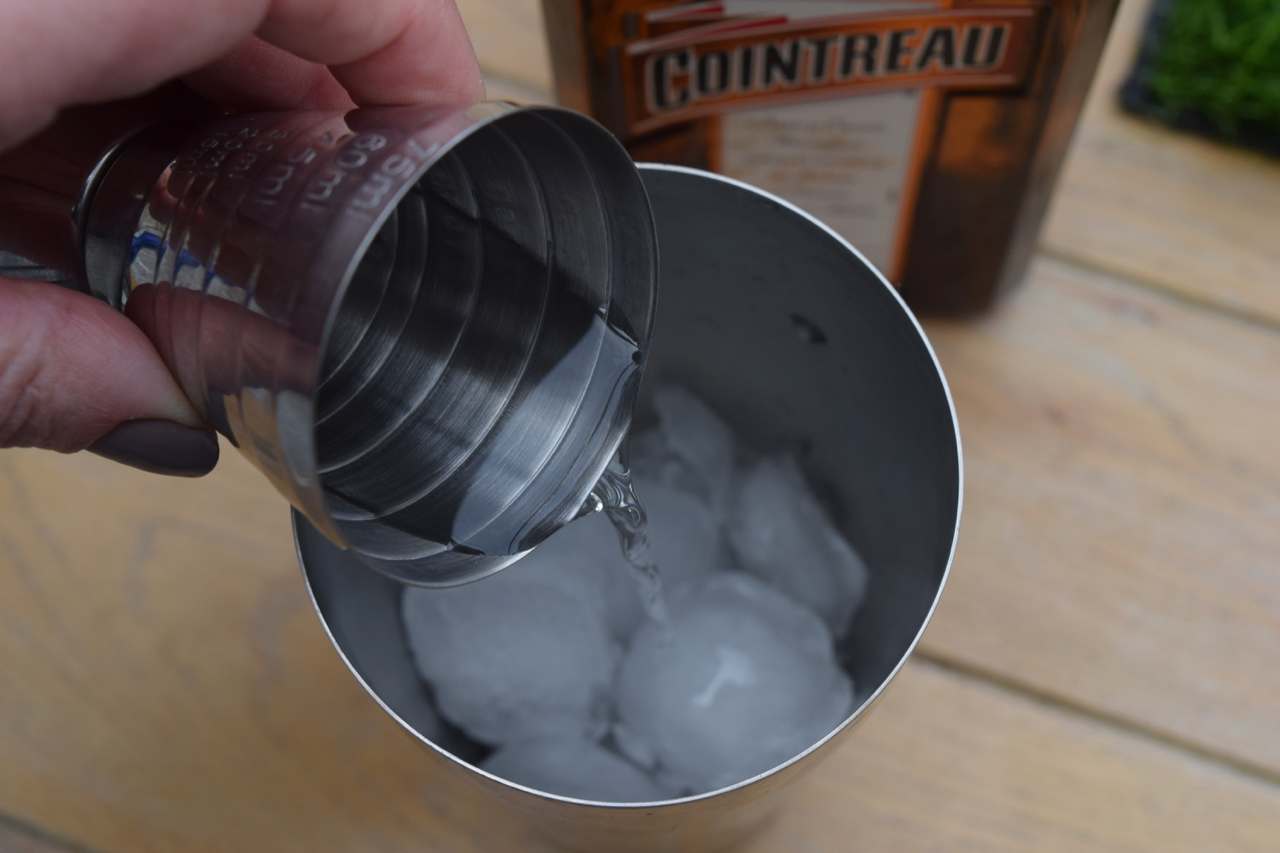 Followed by the Brandy, creme de cacao and Tia Maria, I love them all.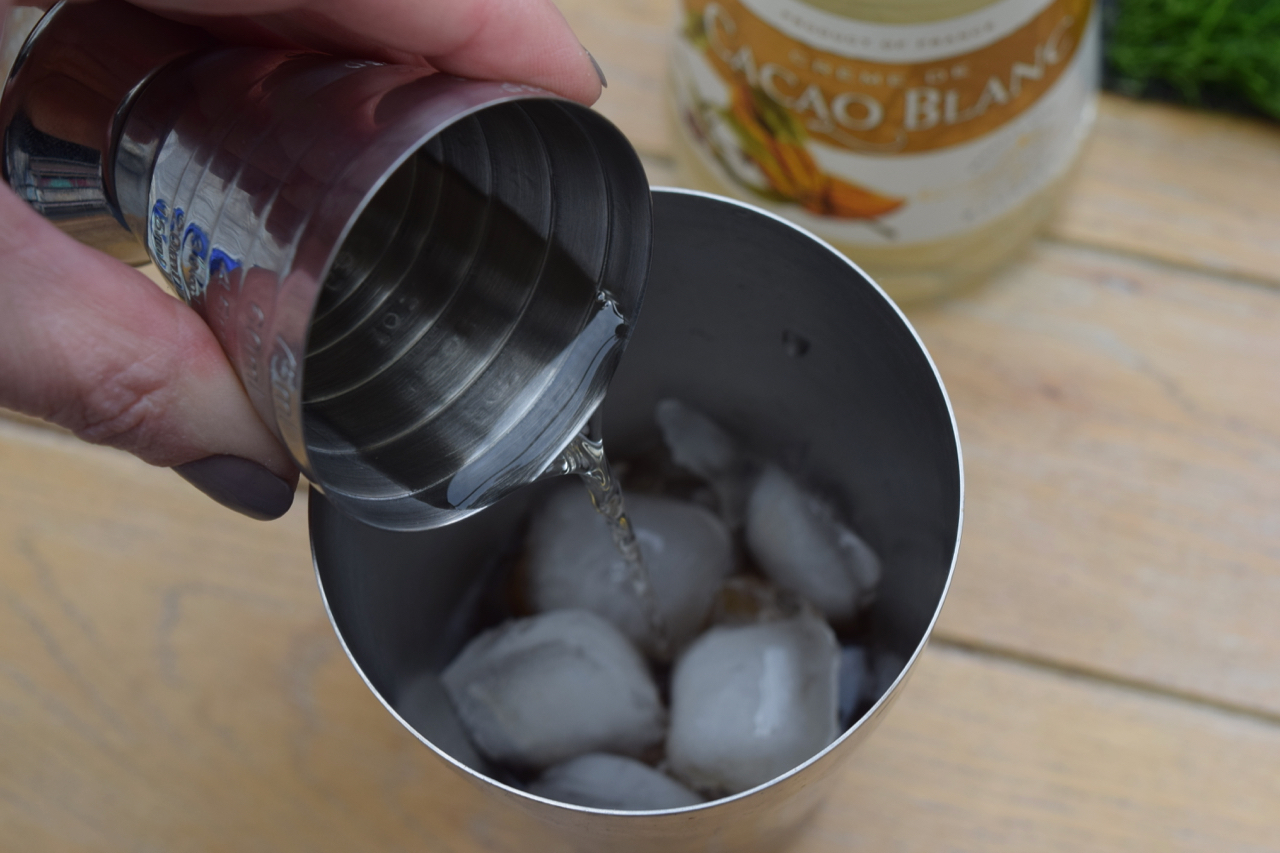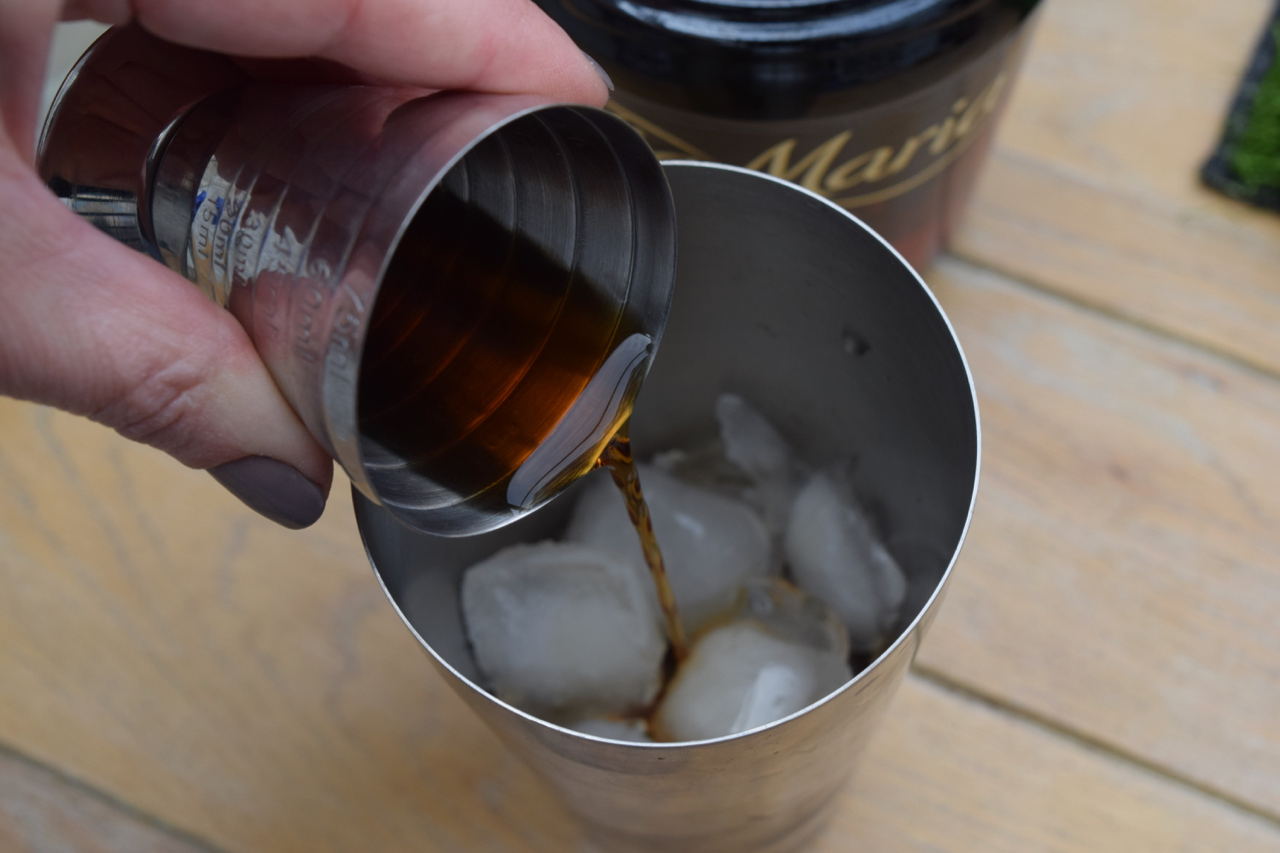 Now, as a sort of dairy based mixer, pour in the cream. Then shake until good and chilled.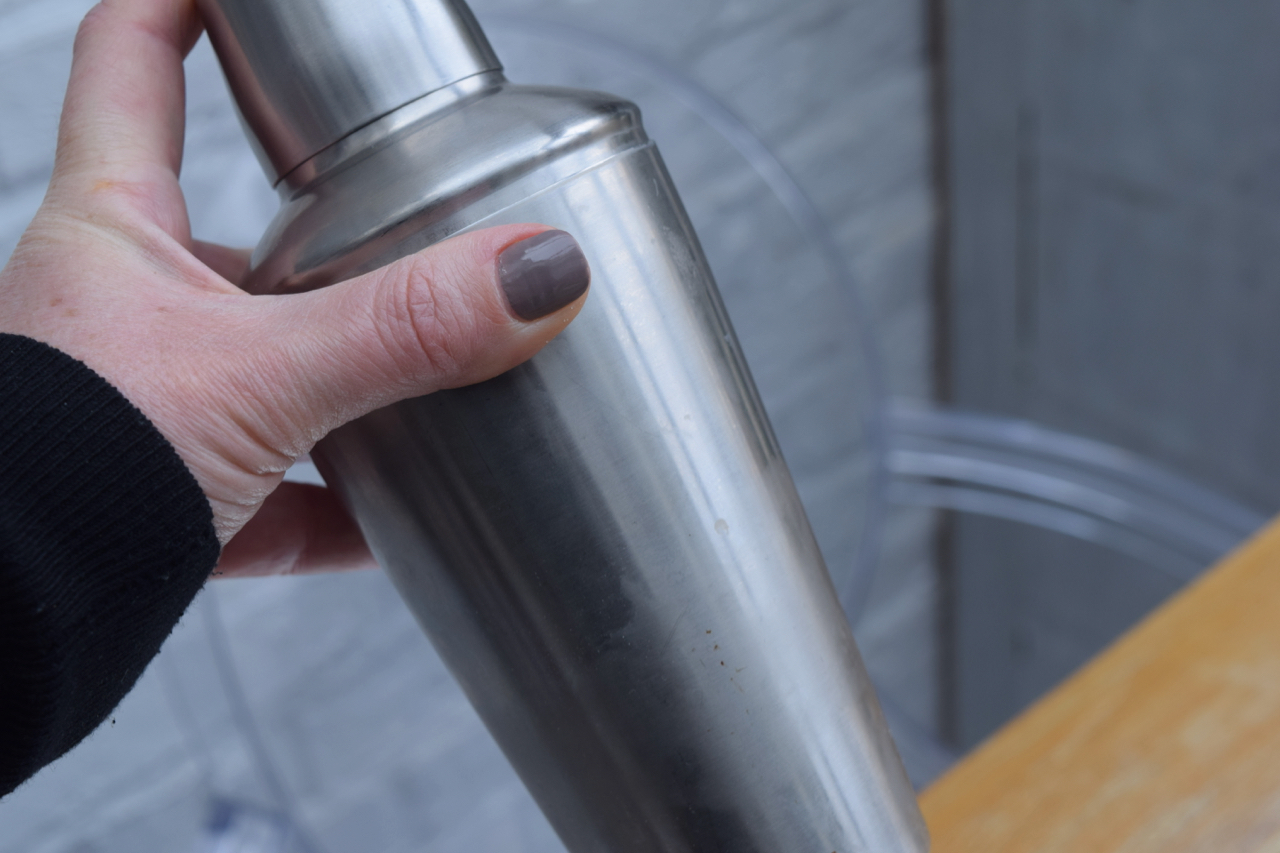 Please note my lovely manicure holding up nicely after a weekend's blogging.
Now, if you are using a chocolate receptacle, carefully remove his ears and eat them, if you are greedy like me.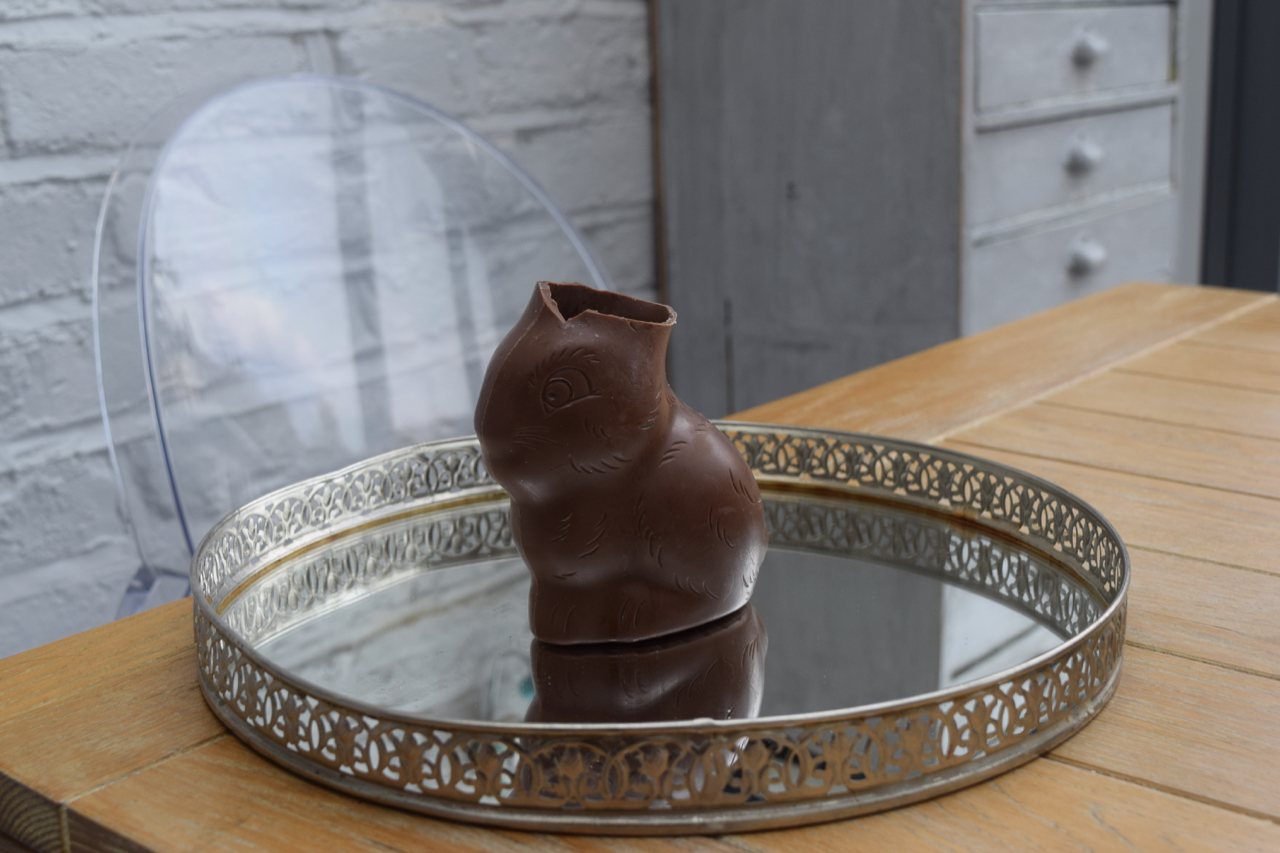 And pour in your smooth Velvet Hammer.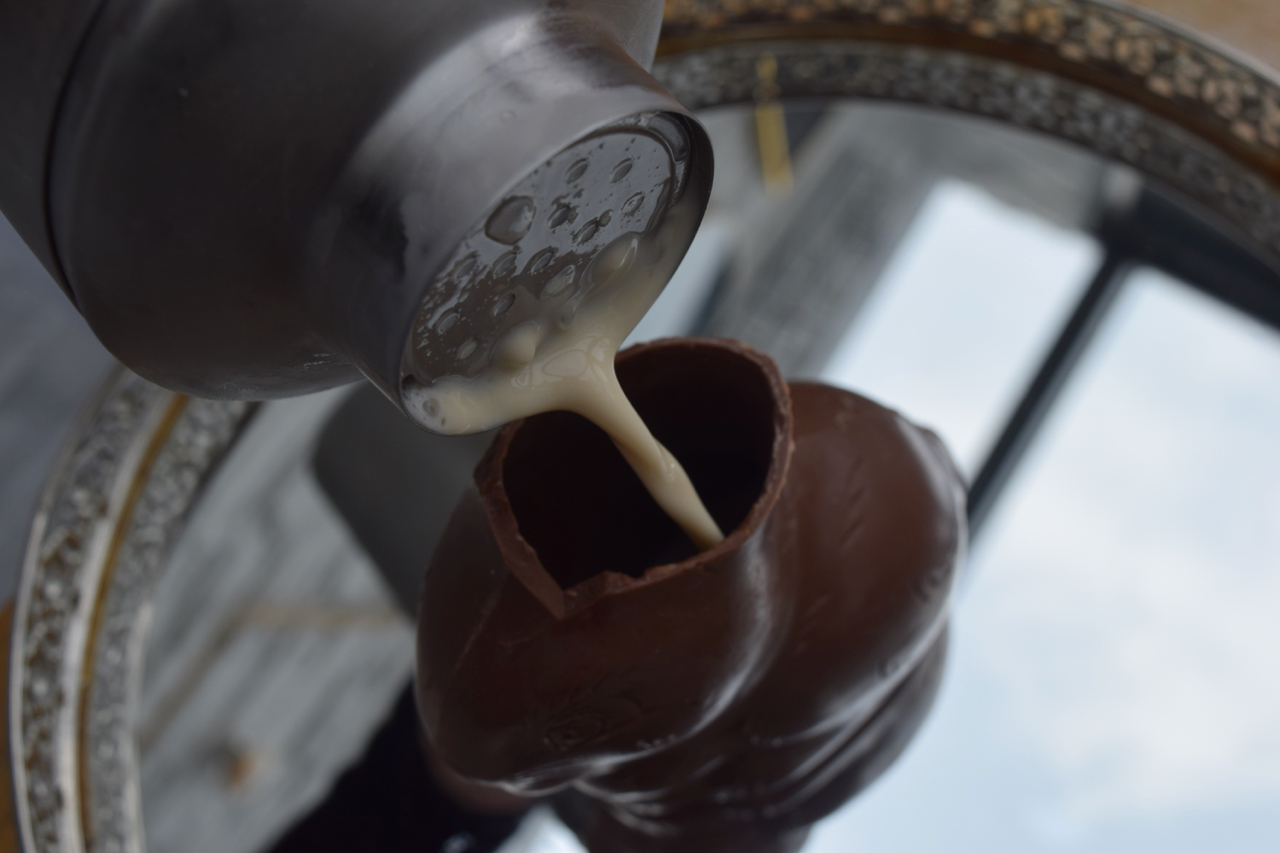 Luckily I had two rabbits, as my first one did leak a little, so check for any holes before you pour *I didn't*. Now all that's left to do is garnish with two slices of orange to put some ears back on your bunny and a straw. Although, bless him, mine did end up looking more like a mouse. Sip the smoothness.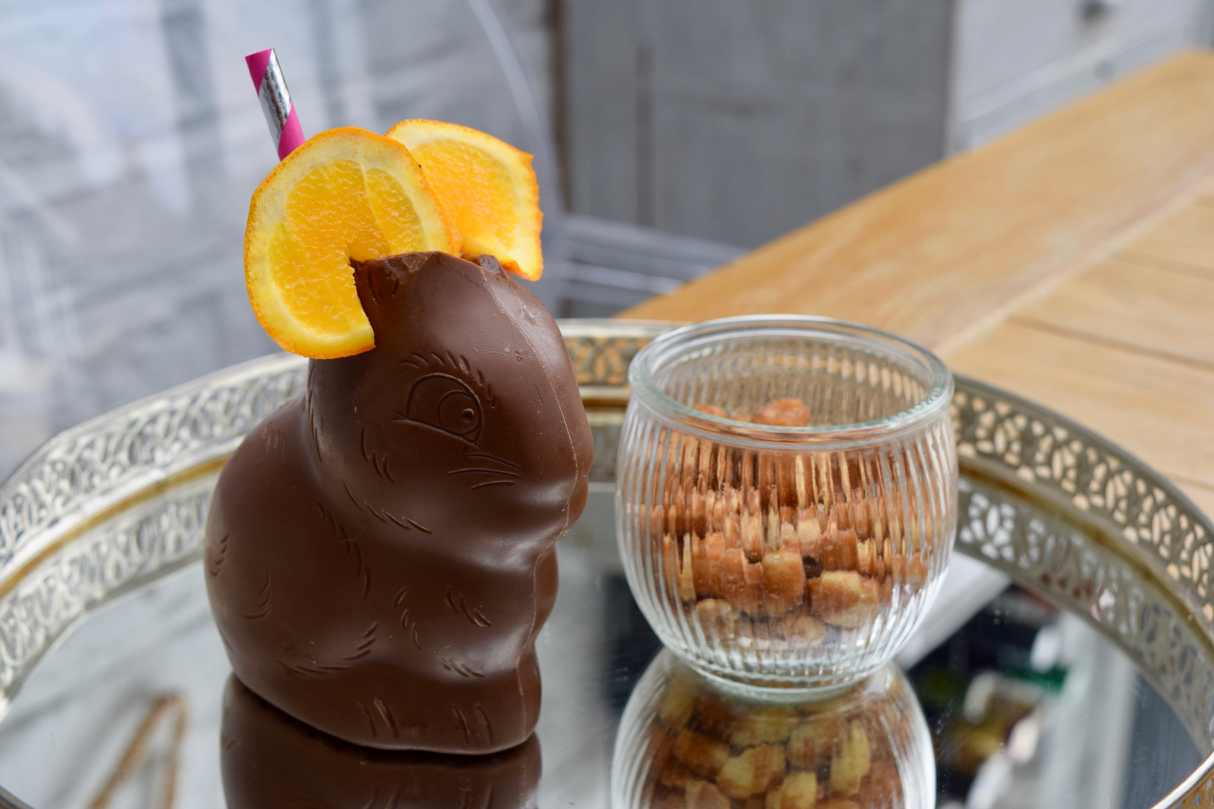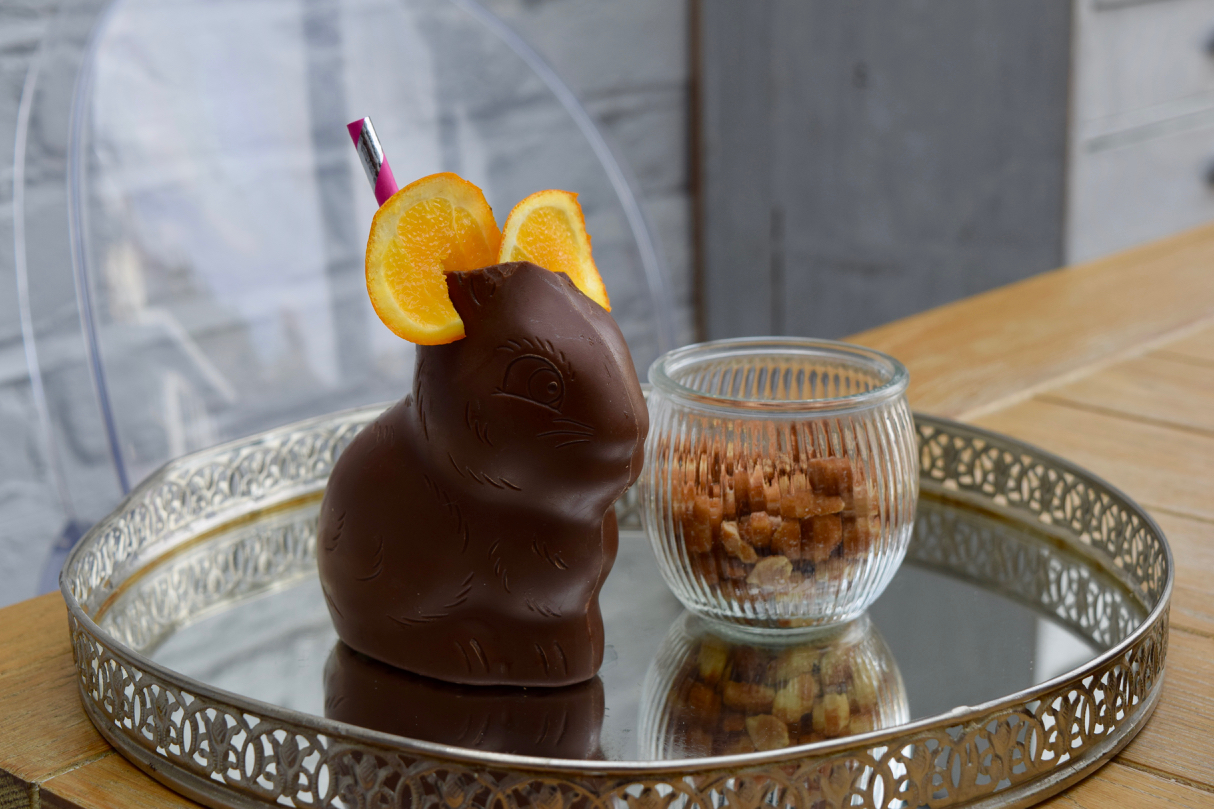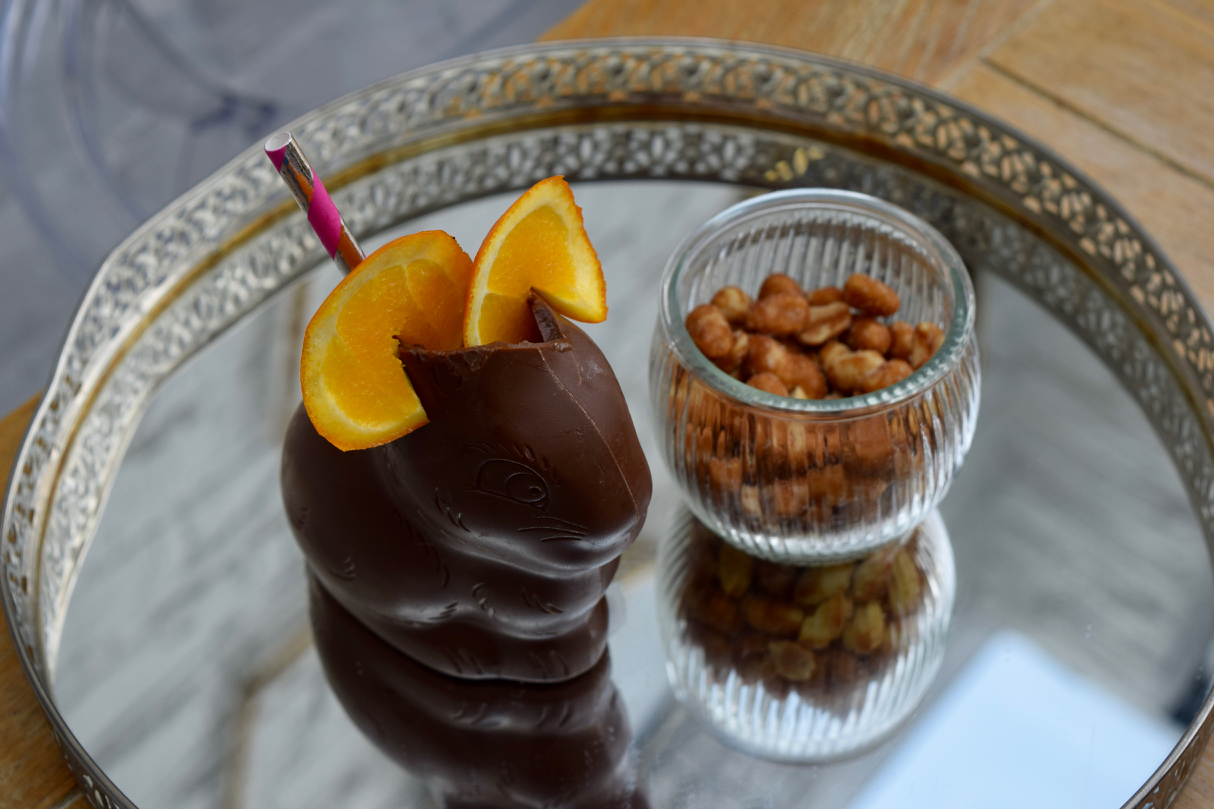 This is Velvet Hammer is a total cocktail gift with purchase. On one hand you get a warming, smooth cocktail and on the other you get to eat a slightly booze laced chocolate cup. That's what Easter's all about.
Have a super, restful long weekend.
Lucy x
Velvet Hammer Recipe
Makes 1
You will need a cocktail shaker and a chocolate bunny or glass, if you'd rather
20ml Cointreau, or other orange liqueur
20ml Tia Maria, or other coffee liqueur
20ml Brandy
20ml Creme de Cacao
40ml double cream
Orange slices to garnish
Take your cocktail shaker and add a good handful of ice.
Measure in your Cointreau, Tia Maria, Brandy, Creme de Cacao and cream. Shake well until the shaker feels chilled.
If you're serving in a chocolate bunny, humanely cut off his ears and pour the cocktail into the body. If not just serve in a glass. Garnish with orange slices and a straw. Sip and love.