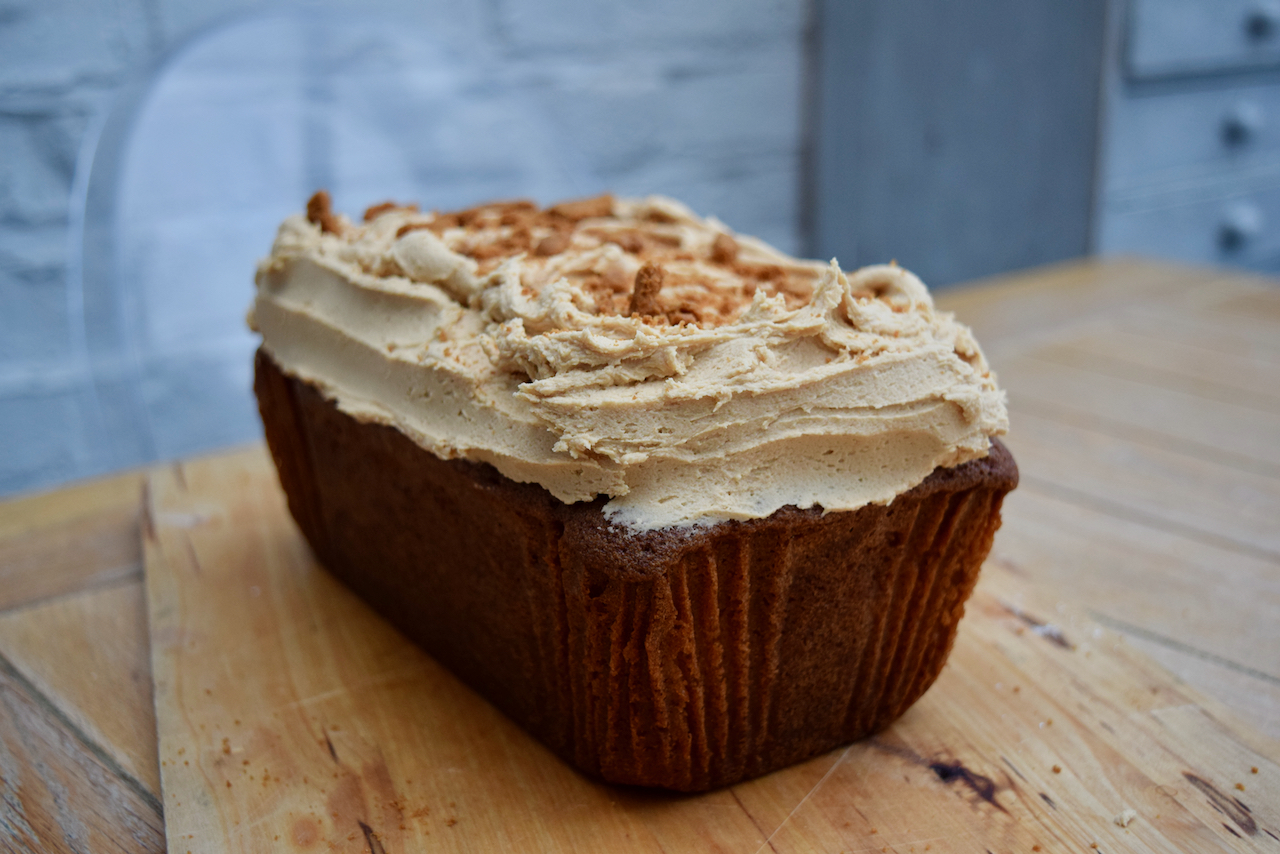 Biscoff Loaf Cake recipe
If I'm honest, you were lucky to get a Biscoff Loaf post this week. The main reason being I have to hide jars of Biscoff from George due to his debilitating biscuit spread addiction. And secondly, I am beyond ensconced in Spiral, a French subtitled police drama which inhibits me from writing whilst viewing as my O' Level French does not help with my translation skills. But just for you, and George of course, I've cast aside my love of French policemen and present to you this Biscoff Loaf Cake.
If you haven't tried Biscoff spread, then why not? It's has the flavour of a lightly spiced biscuit but fashioned into a smooth spread. It's best straight from the jar with a spoon, but also amazing in this Biscoff Loaf. This cake features a buttery sponge, lightly flavoured with the spread; this is then slathered in a, frankly obscene, layer of Biscoff flavoured buttercream. All this is topped with a couple of crumbled Lotus biscuits for added biscuity flavour. A huge thank you to the Baking Explorer for the recipe inspiration.
A Biscoff Loaf is the ultimate lockdown treat, made specifically to cheer up miserable children, partners, neighbours or even random passing strangers.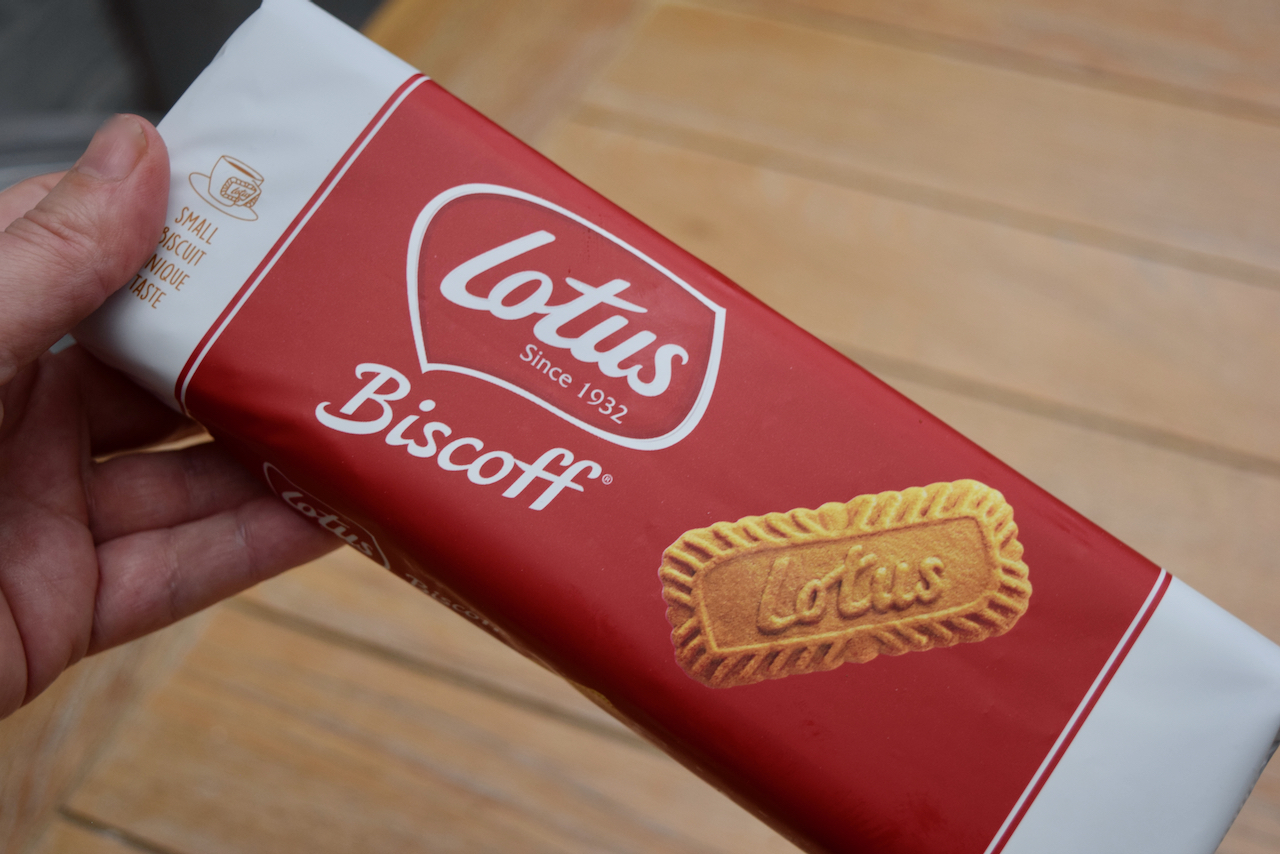 My mouth is literally watering just looking at this line up. It's a simple sponge, but made so much more exciting by the addition of the Biscoff flavours. Luckily you only need a couple of biscuits for the crumbled topping so the rest of the pack is yours for the munching.
Before you sit down and eat the whole packet of biscuits, make a start on your loaf cake. Pre heat your oven to 160 degrees fan assisted and butter or line your 1kg/2lb loaf tin. Next, either in your stand mixer or a bowl, measure in the soft butter or my beloved Stork, soft brown sugar and a large dollop of Biscoff.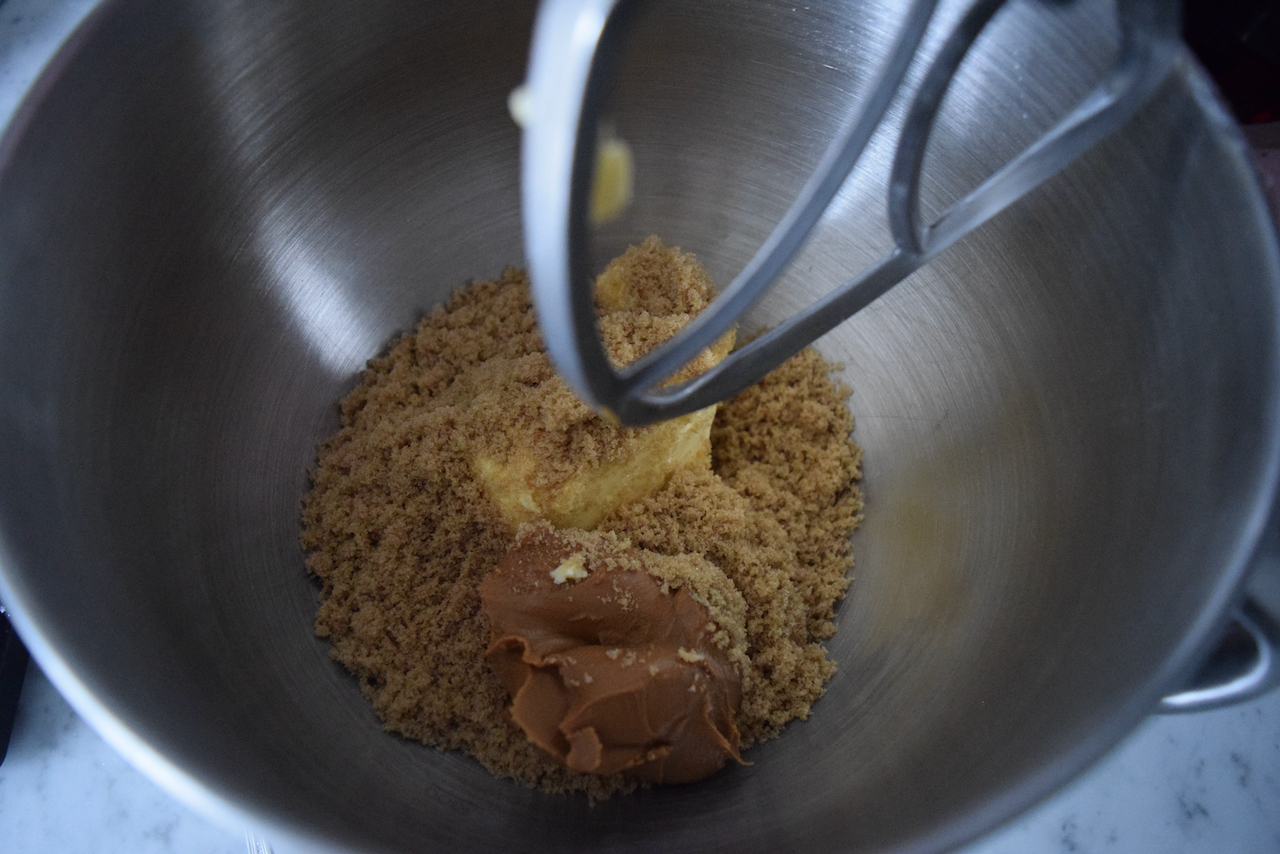 Beat until everything is lighter in colour and texture.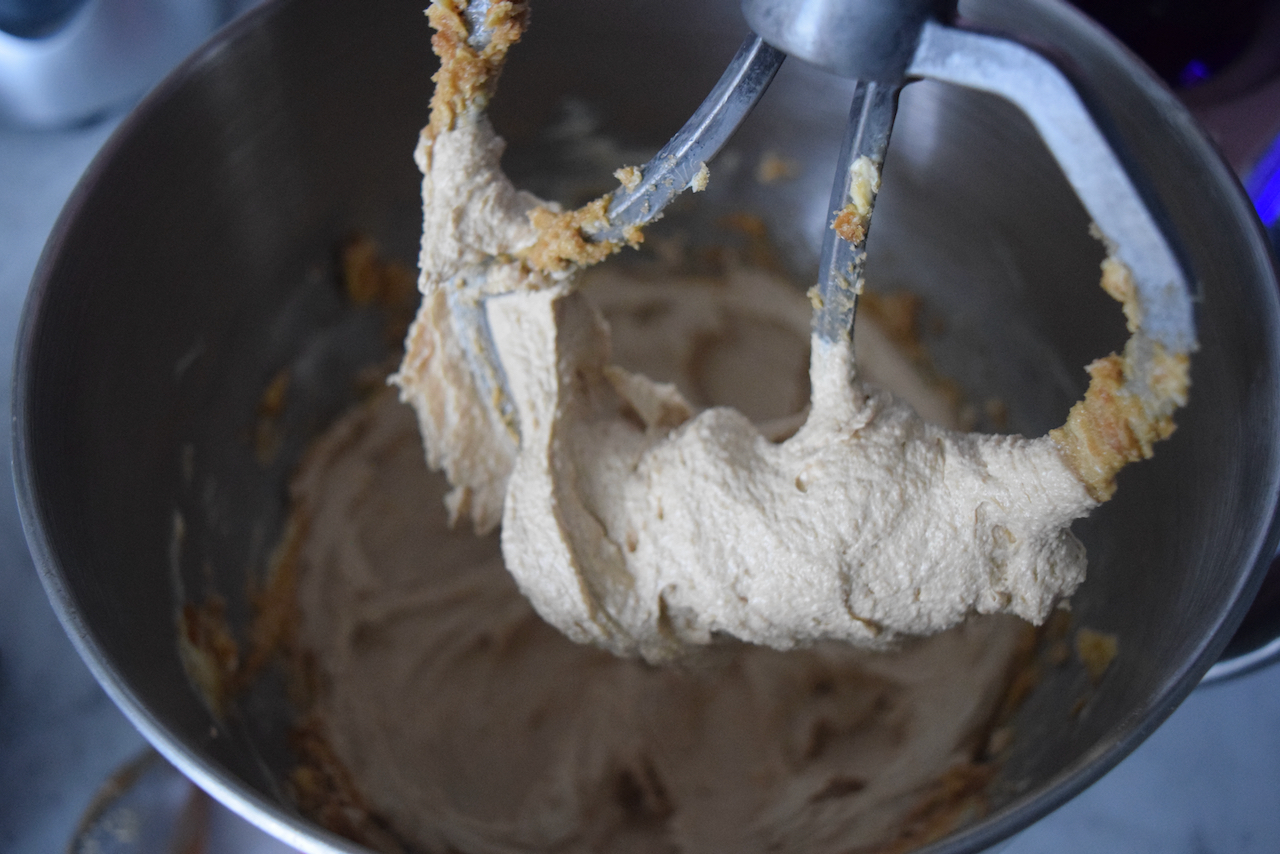 Now add the eggs one at a time along with the teaspoon of vanilla and mix until smooth.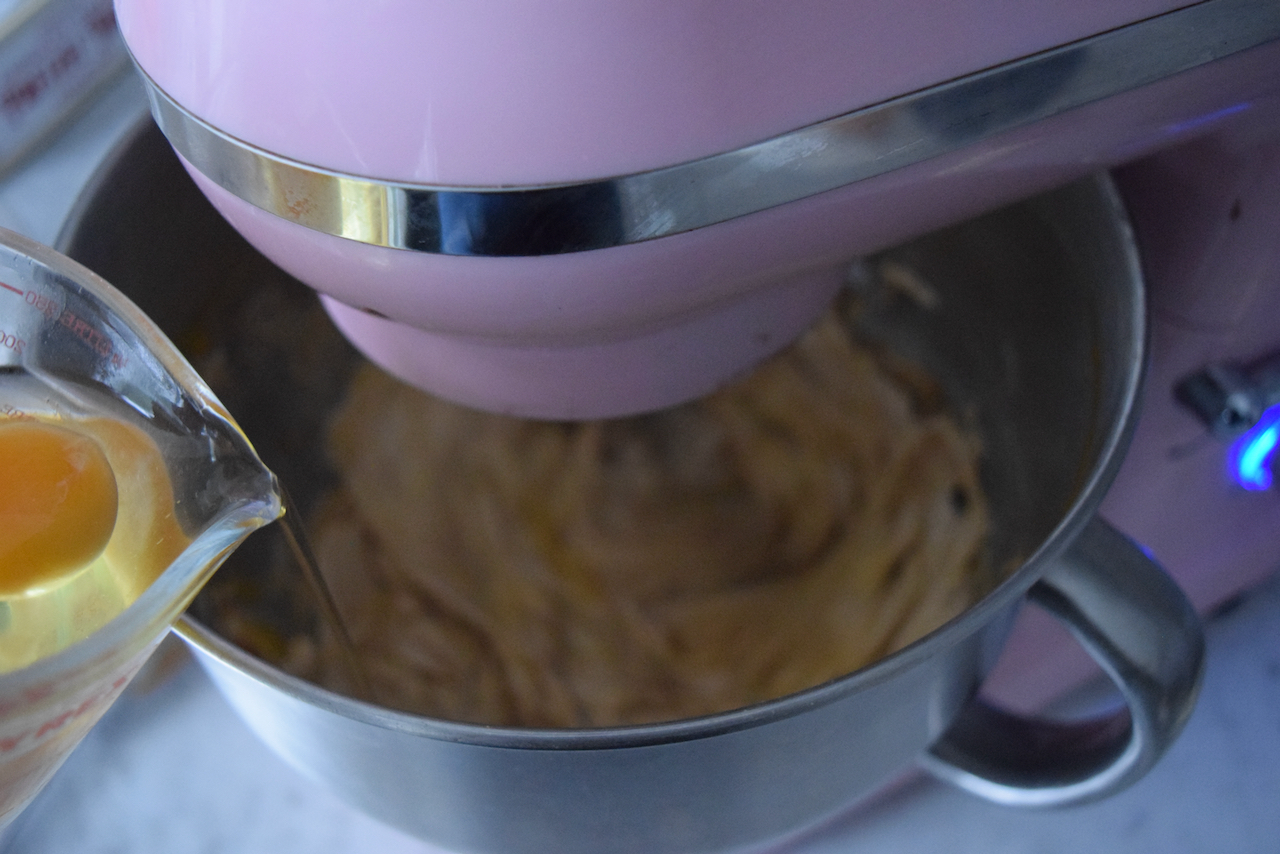 Finally fold in the flour and mix, briefly, until you have a soft batter.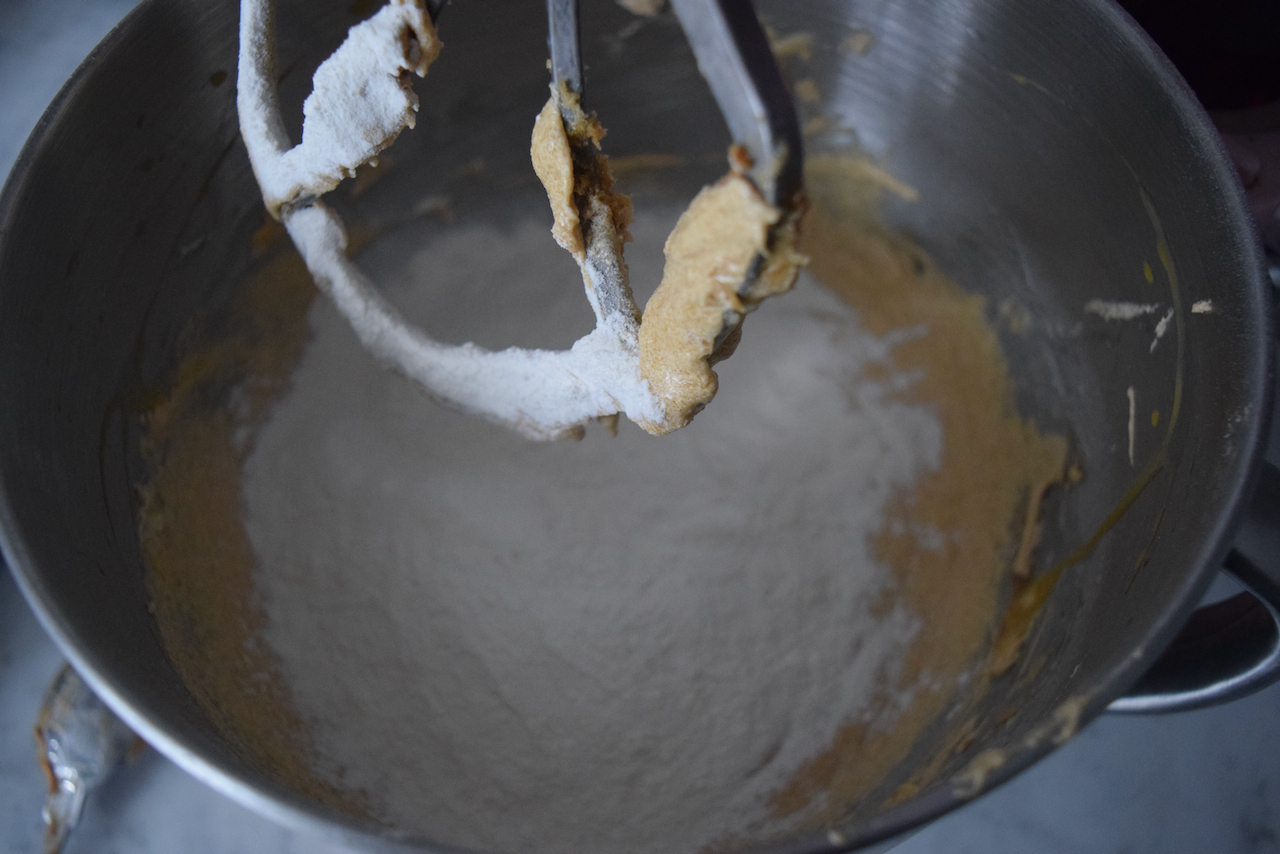 Scrape every last bit into your lined tin, level the top, then lick the beater/spatula *raw egg, blah blah*.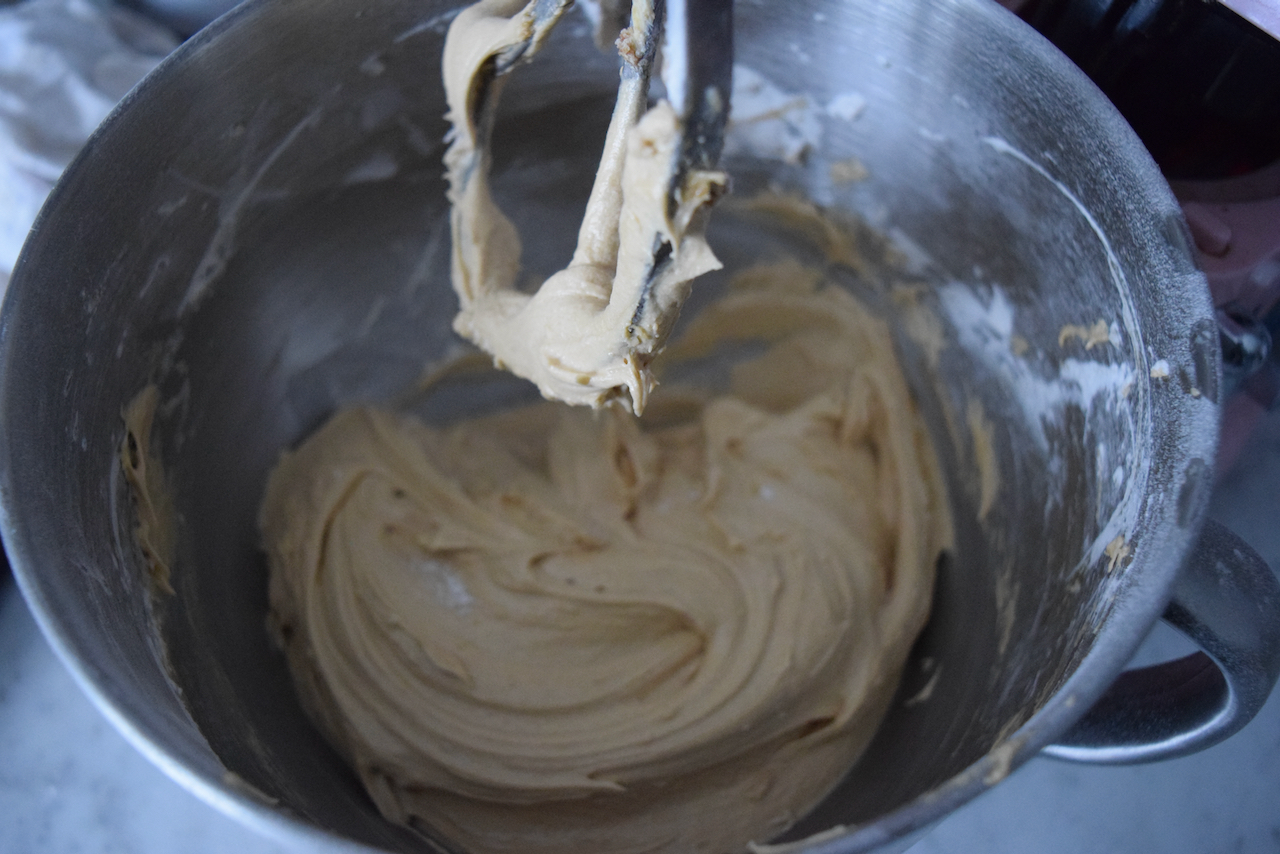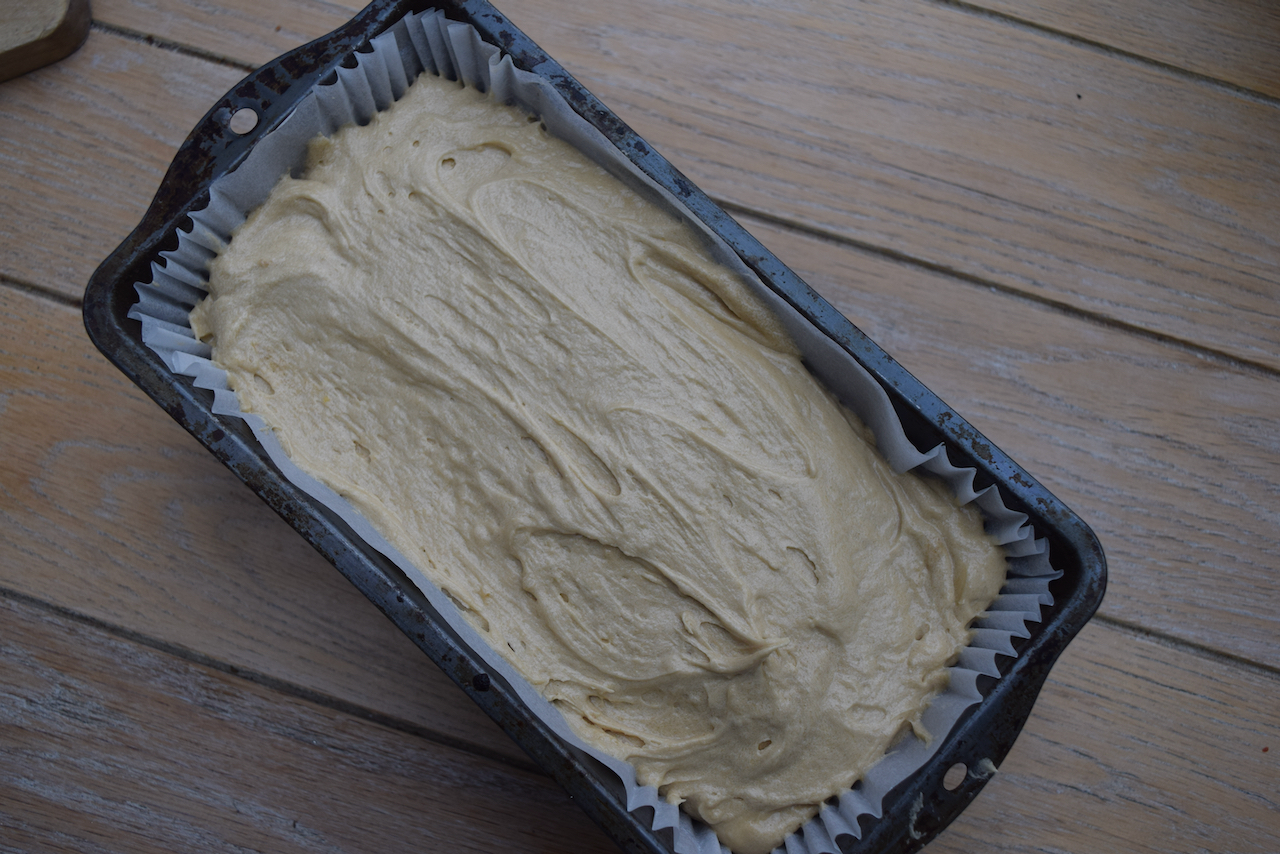 Pop into your pre heated oven for around 50 minutes to an hour. The cake is ready when it's firm to the touch, golden, smelling divine and a skewer comes out clean when poked into the middle.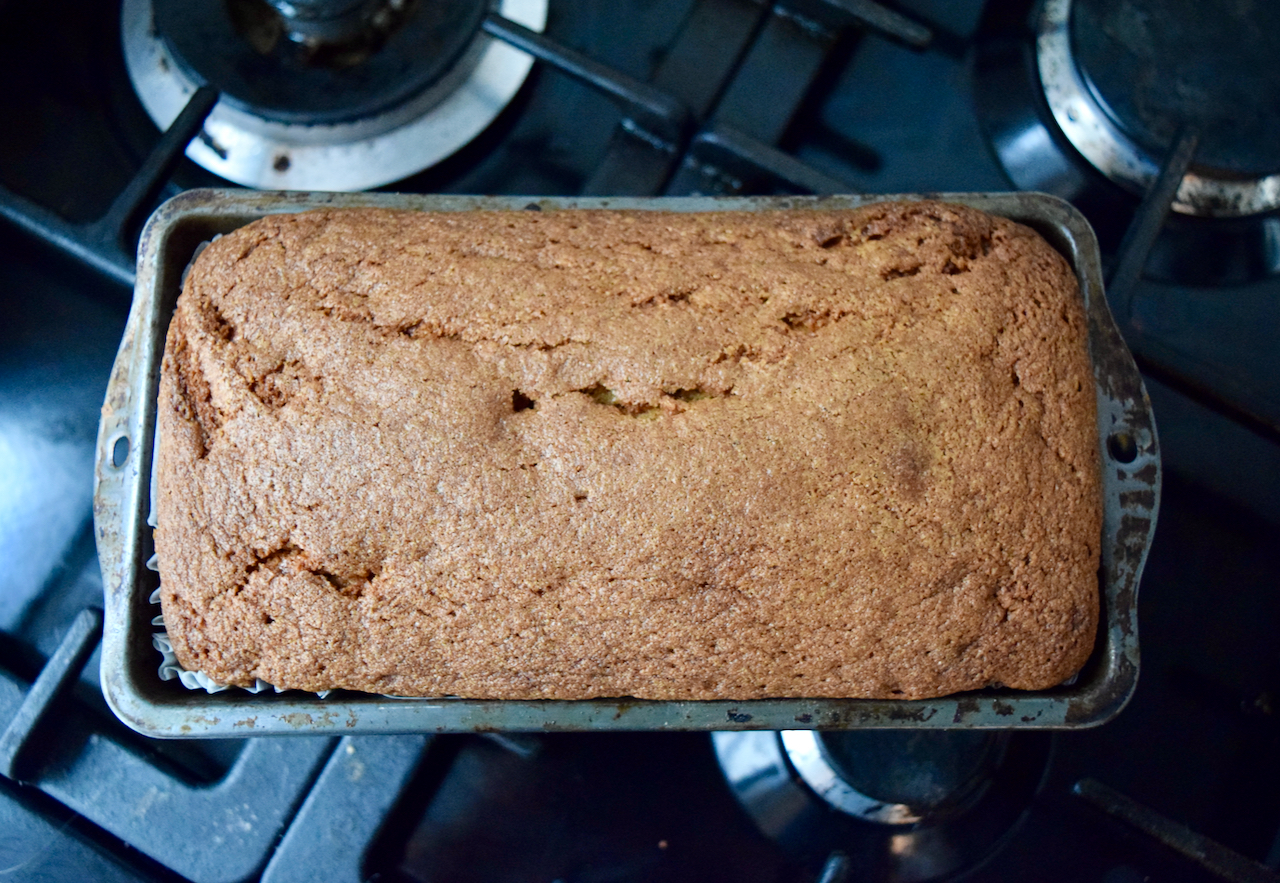 Leave this beauty to cool in the tin while you make the divine Biscoff buttercream. Give the mixer or bowl a wash, then add the soft butter and vanilla. Add the icing sugar, a bit at a time, to avoid a snowstorm, then beat until you have a smooth mixture.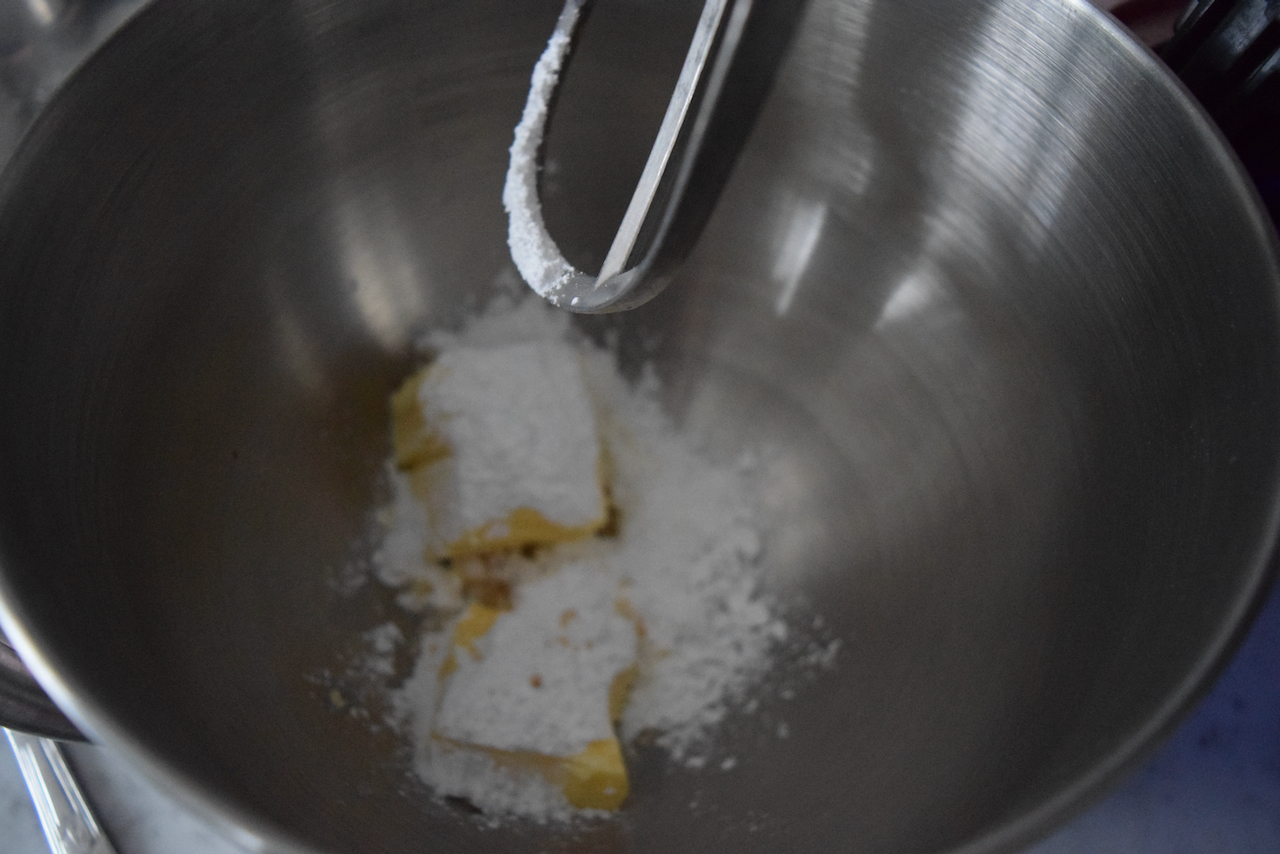 Then add yet more Biscoff, beat again, then add a splash of milk to give a good spreadable consistency.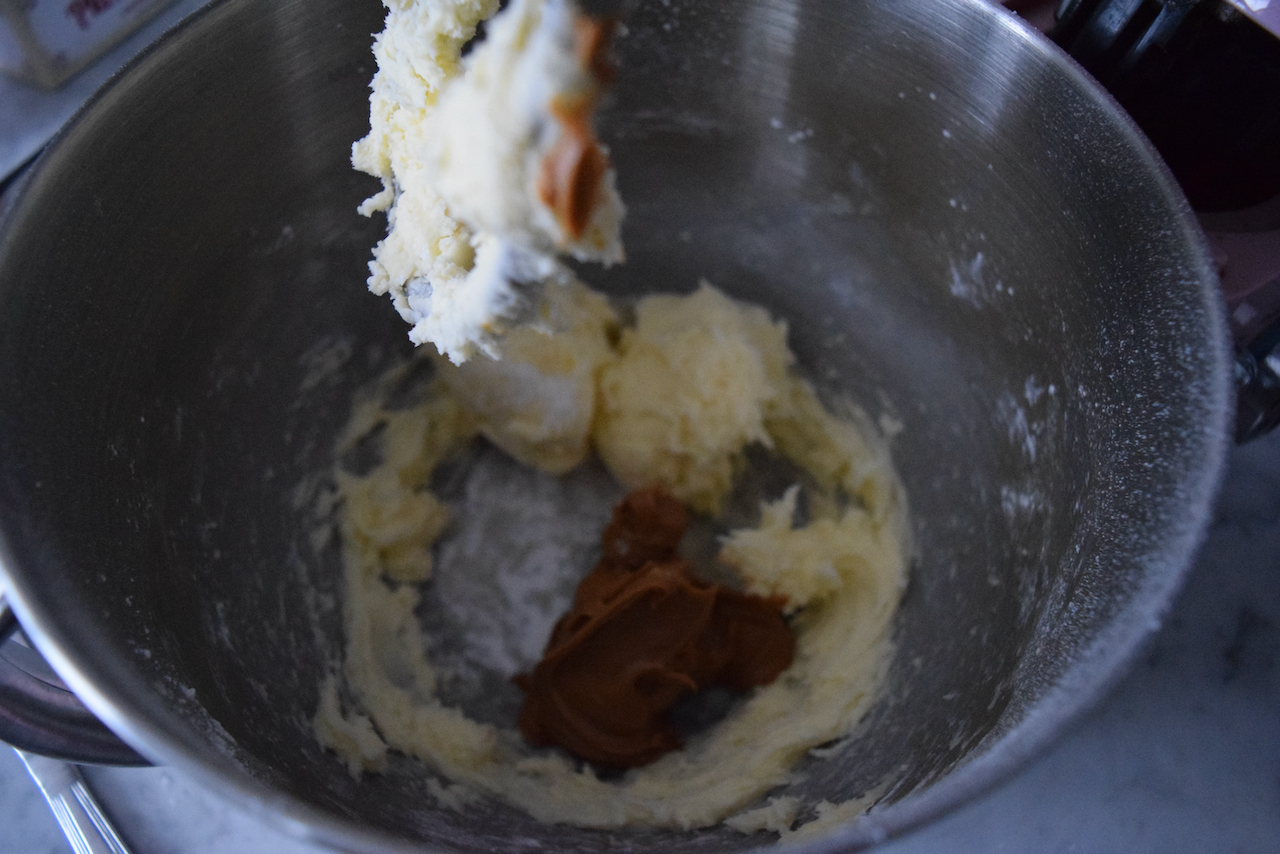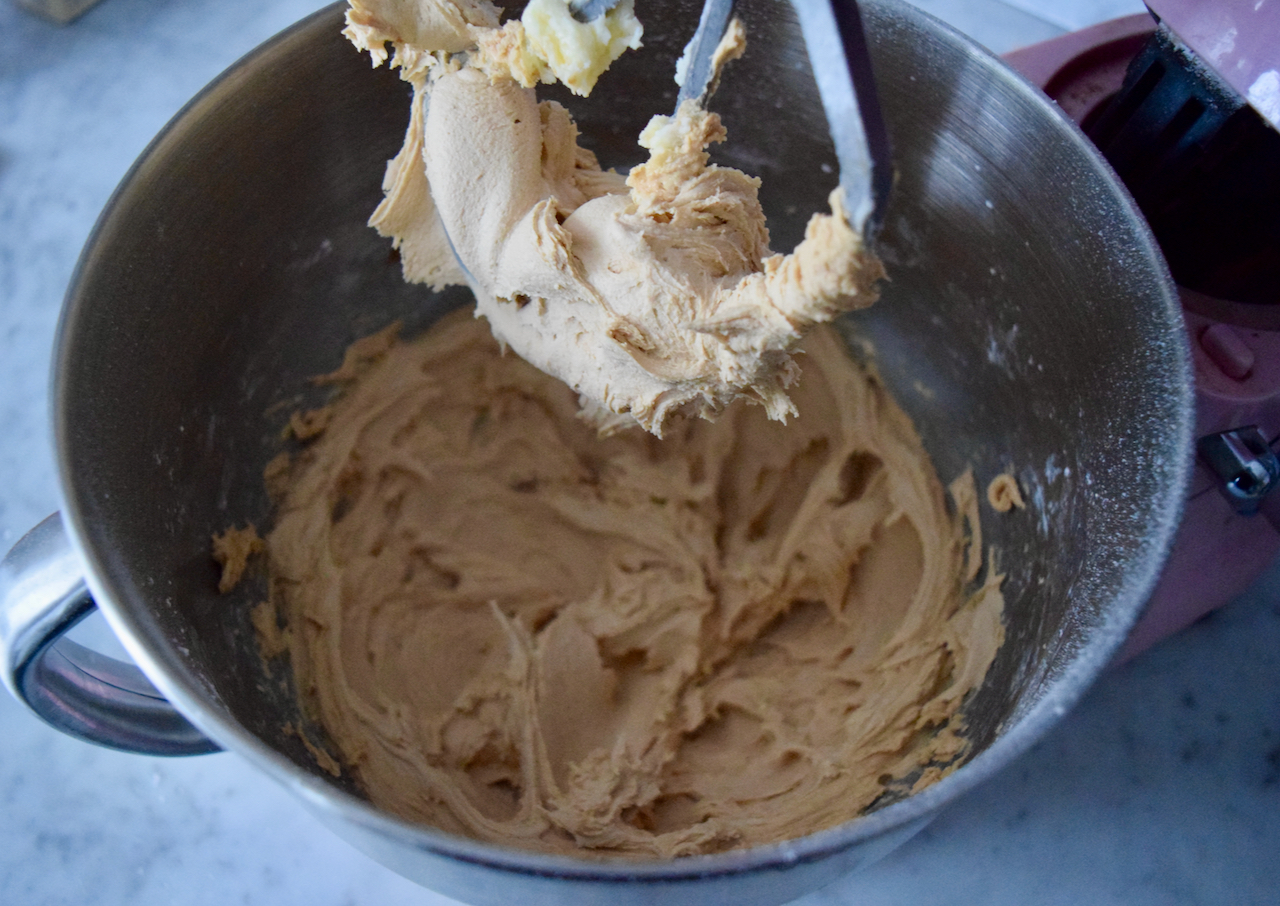 It's worth having a big mouthful to double check just how delicious this is before you dollop the rest onto the top of your now cooled loaf.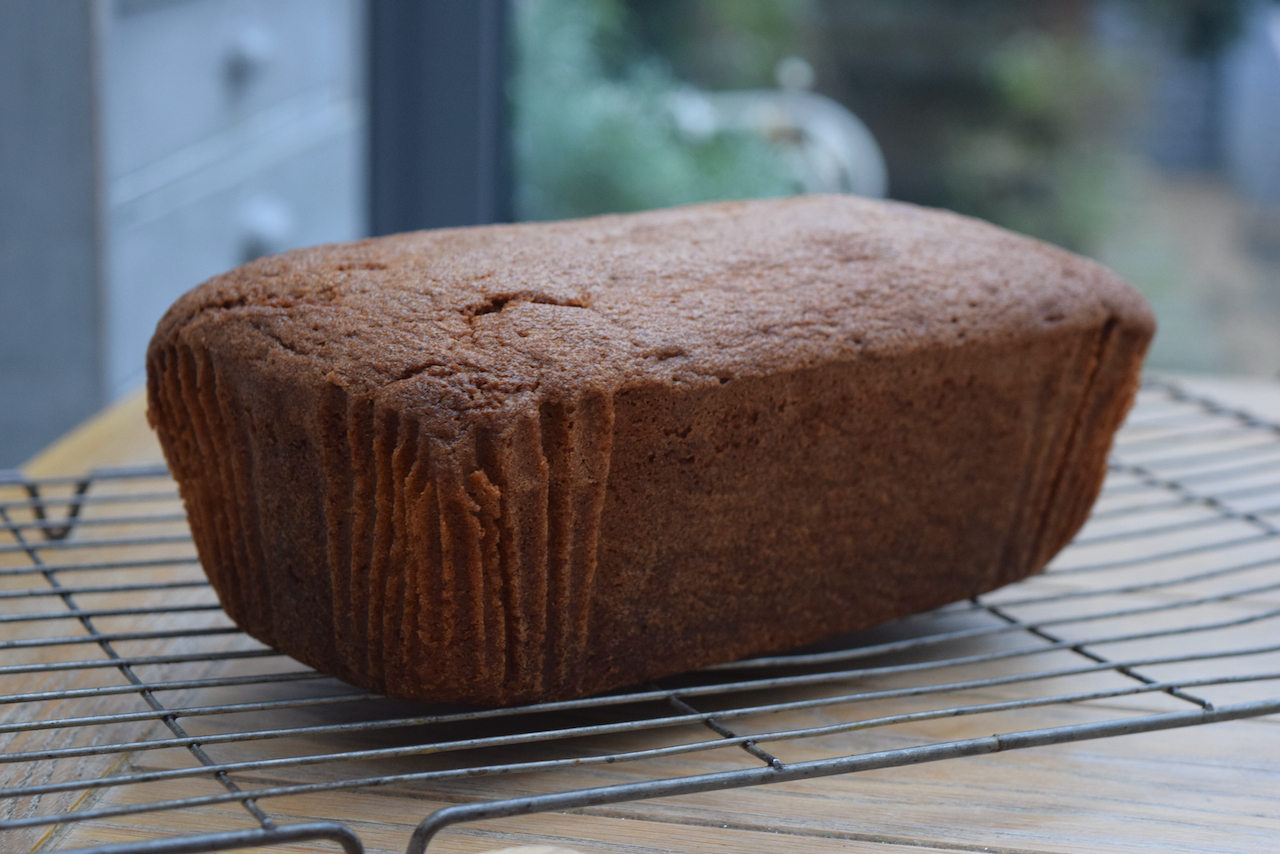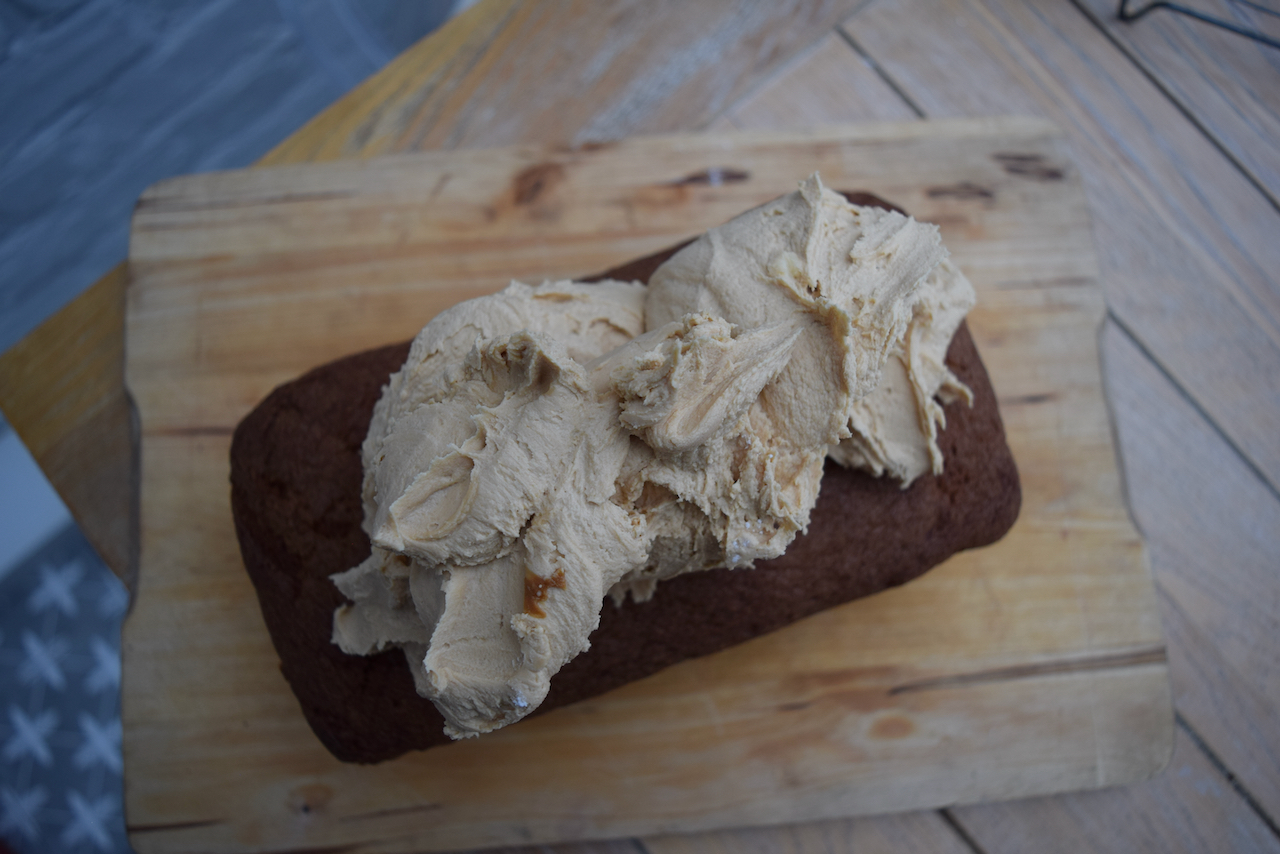 Now, you could pipe this if you have someone to impress, but as you can see, I didn't. I went for a bit of rustic slathering. Sprinkle the top with Biscoff crumbs and then it's ready to be served in bloody great big slabs; cup of tea obligatory.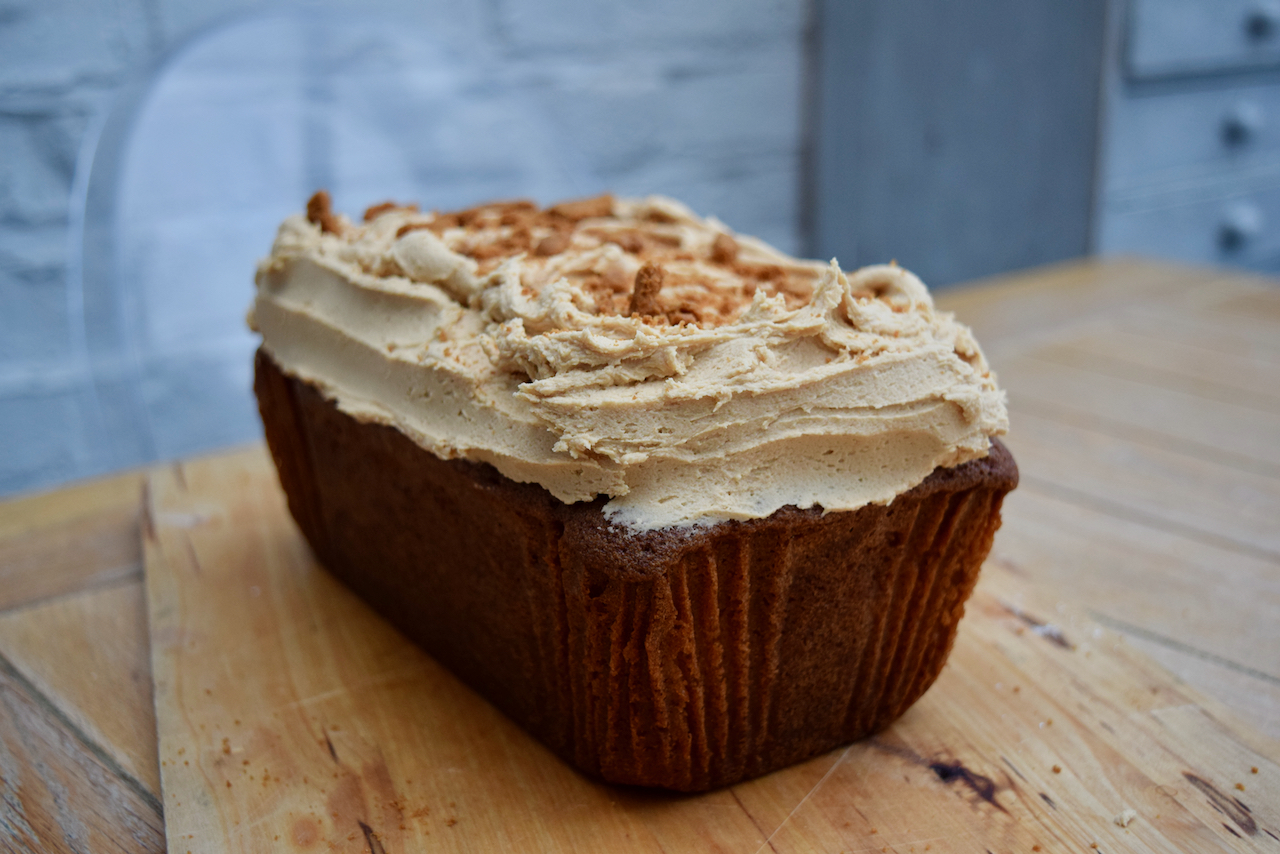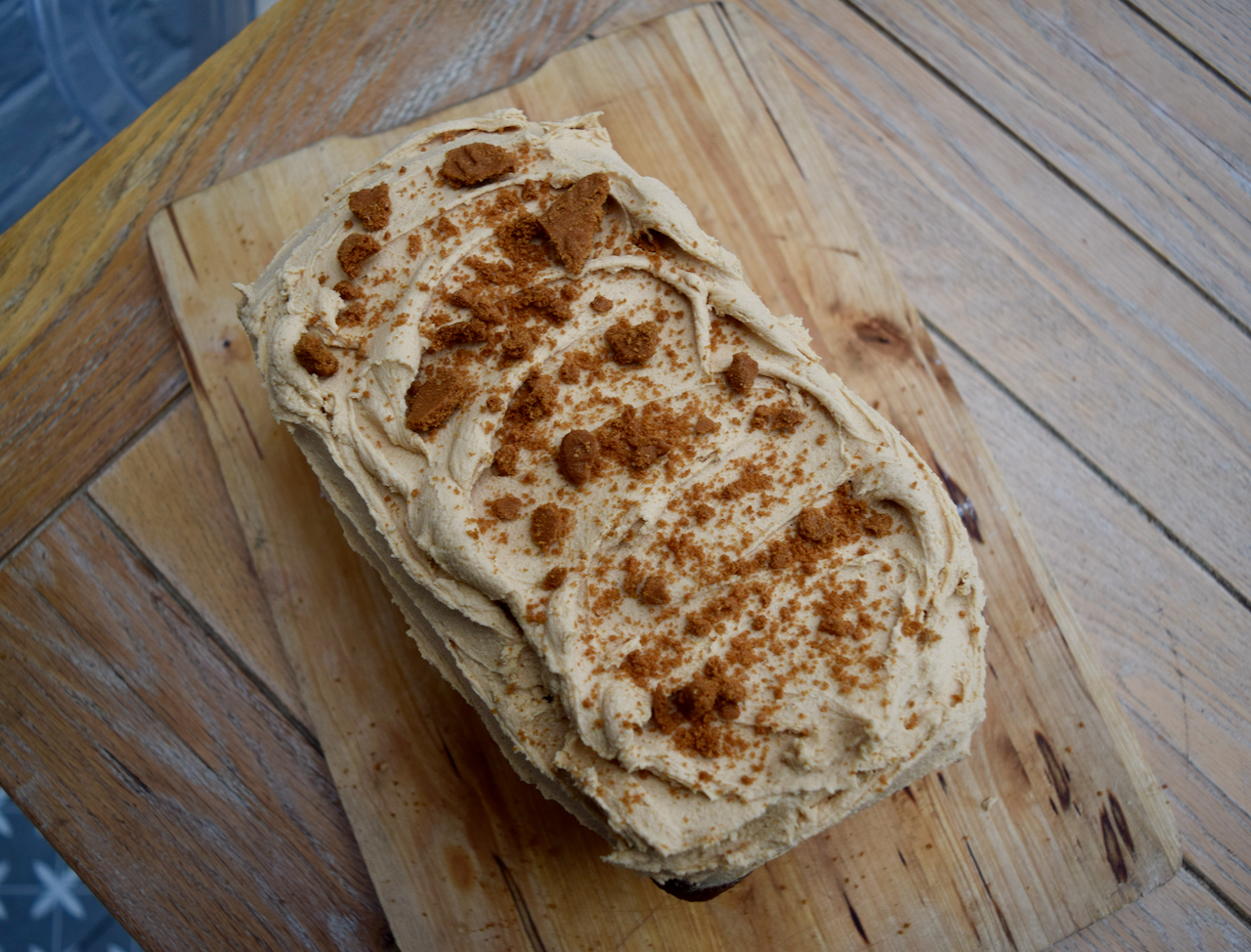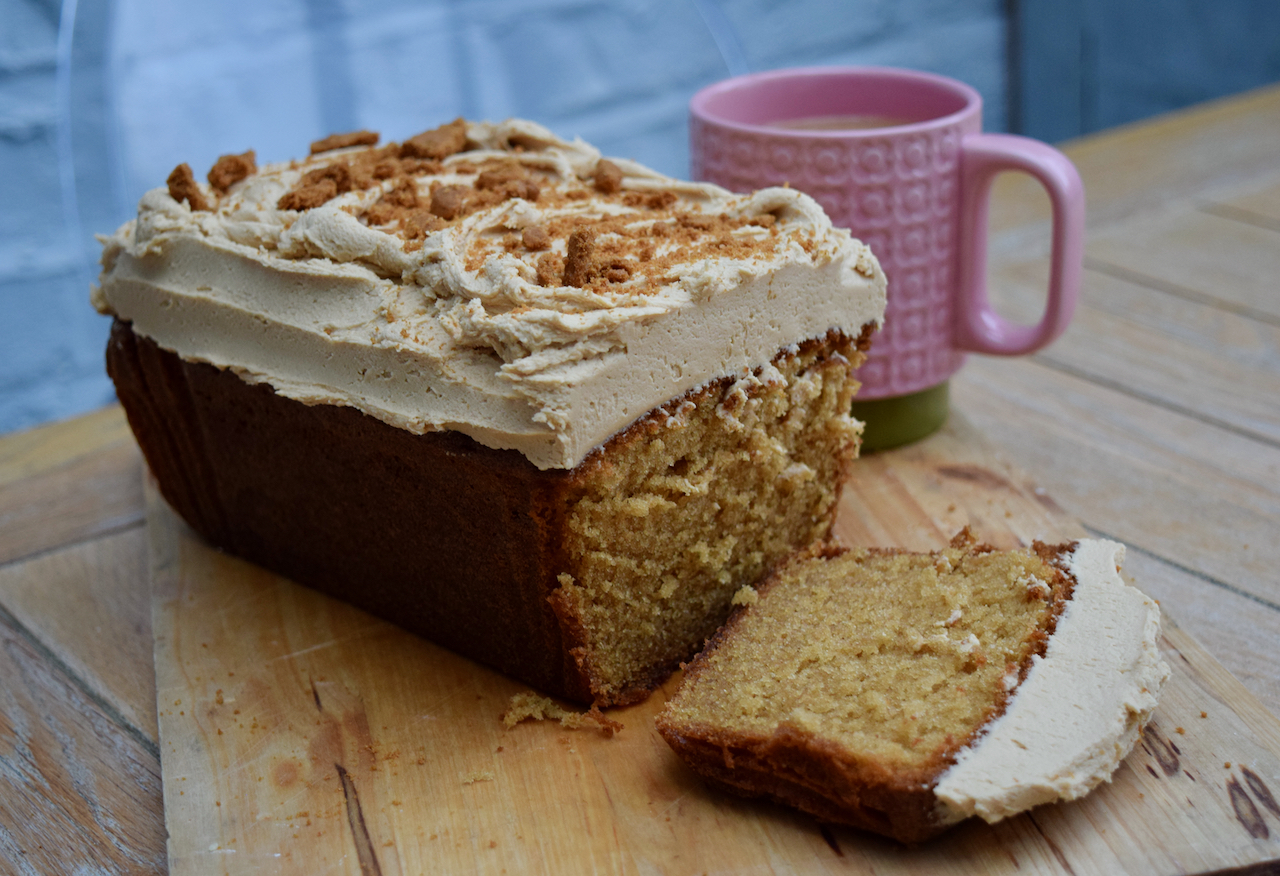 Right, that's enough rambling from me. I'm back to my French police drama and the last crumbs of this loaf, unless George has beaten me to it.
Lucy x
Biscoff Loaf Cake recipe
Makes a generous 1kg/2lb loaf sized cake
You will need a stand mixer or a bowl with a hand whisk or wooden spoon and a lined or buttered 1kg loaf tin
Cake
200g Stork or soft butter
200g soft light brown sugar
100g Biscoff spread
4 eggs
1 teaspoon vanilla
200g self raising flour
Buttercream
125g soft butter
250g icing sugar
140g Biscoff spread
1 teaspoon vanilla extract
A splash of milk, to create a spreadable consistency
Biscoff biscuits, crumbled, to decorate
Pre heat your oven to 160 degrees fan assisted and line a 1kg loaf tin.
In the bowl of your stand mixer or in a large bowl beat the soft butter or Stork, light brown sugar and the 100g of Biscoff spread until lighter in colour and texture. Whisk in the eggs, one at a time, along with the vanilla, until you have a smooth batter. Fold in the flour until just mixed then scrape the cake mixture into the lined tin. Level the top then bake for around 50 minutes to 1 hour. The cake is ready when it's firm to touch, golden and a skewer comes out clean when poked into the middle. Leave to cool.
While the cake's cooling make the Biscoff buttercream. Beat the soft butter, Biscoff, vanilla and icing sugar until smooth. You may want to add the icing sugar a bit at a time to avoid an icing sugar snow storm. Add a little milk, if needed, to ensure you have a spreadable consistency.
Remove the cooled cake from the loaf tin and place onto a board or plate. Top the whole cake with the soft buttercream and create a wavy top *or pipe on if you're that way inclined*. Crush a couple of Biscoff biscuits and sprinkle on top of your loaf.
Serve in generous slabs with a huge cup of tea. The cake will keep for a good 3 to 4 days, well wrapped, in a cool place.