Bourbon Nectarine Upside Down Cake recipe
We are not a huge house of fruit eaters; my fruit bowl predominantly contains lemons and limes for gin and tonics and a few browning bananas. In summer, however, it gets busier with the arrival of nectarines and plums, popular additions not only to eat, but to bake with. Nectarines, for me, are far superior to peaches, thanks to their unfurry skins, and good Lord they work amazingly in my Bourbon Nectarine Upside Down Cake.
An upside down cake is a versatile beast and doesn't just have to be reserved for pineapple. Sliced nectarines, sliced and doused in a simple mix of butter, brown sugar and bourbon are topped with a oil based one bowl sponge. What could be easier or more delicious. Well this cake can be, once you dollop on a generous portion of bourbon whipped cream. Thank you to Delish for the inspiration for this summer time special.
This cake can be pudding or an afternoon treat, or as always, when fruit's one of the main ingredients, it could even pass for breakfast *maybe just leave out the bourbon cream*.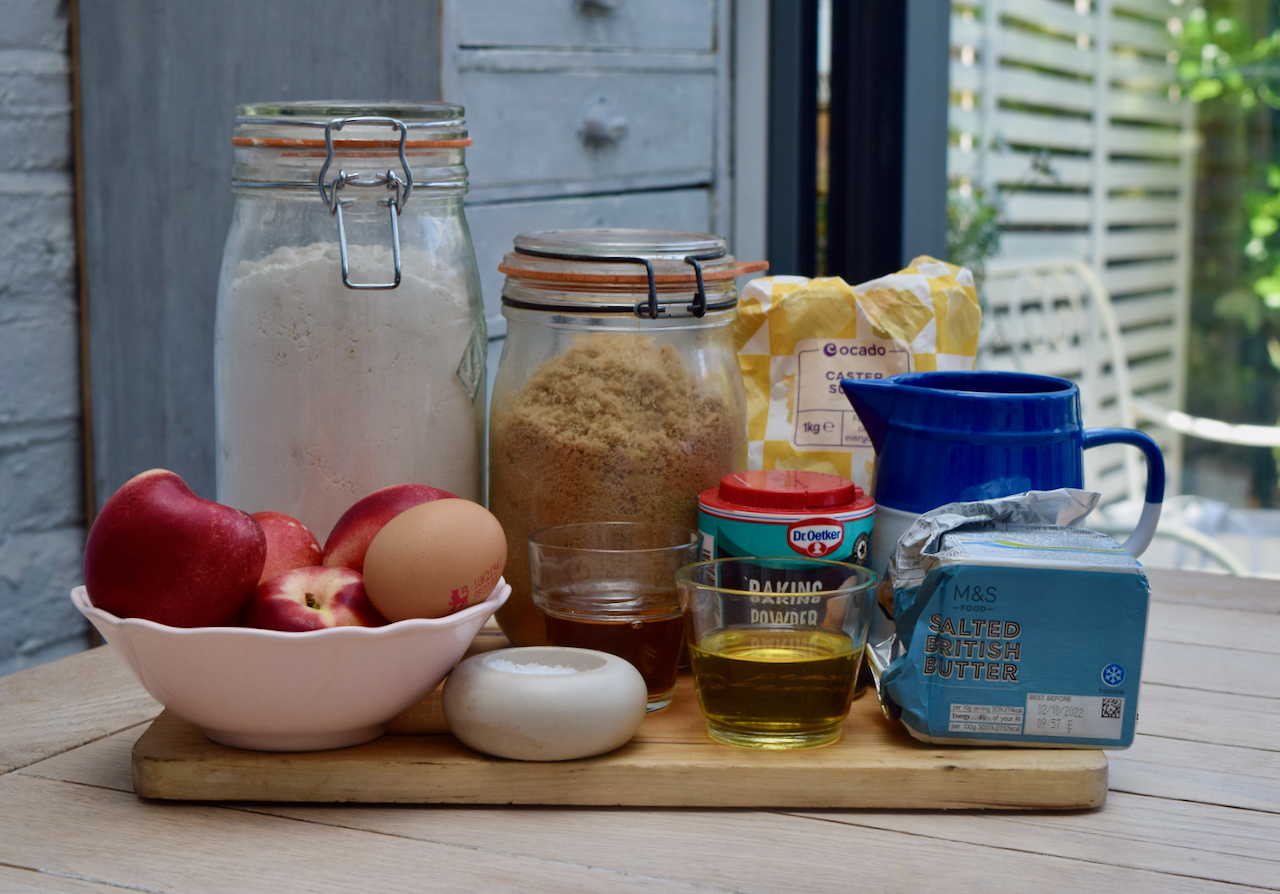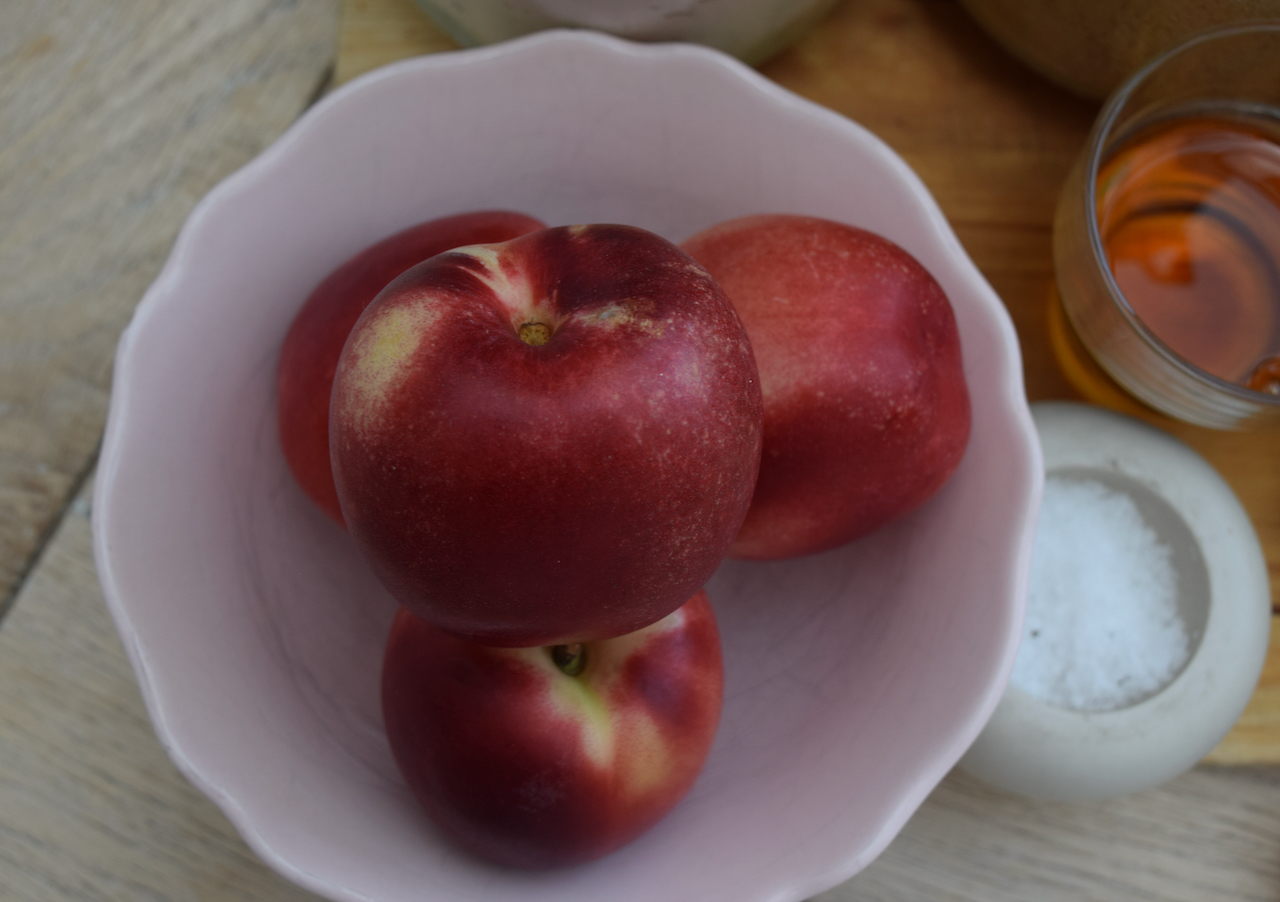 Not many fruits will make me salivate just looking at them, but nectarines are just so beautiful. Fragrant, juicy and sweet they bring so much to this upside down cake. The cake, as promised, is oil based and thrown together in a bowl for delicious simplicity.
Start, as usual, by pre heating your oven to 160 degrees fan assisted and buttering your chosen tin. This can be made in a skillet, if you have one, but mine was a little on the big side so went with a deep 20cm cake tin. Slice the nectarines into crescents and pop to one side while you make the caramel.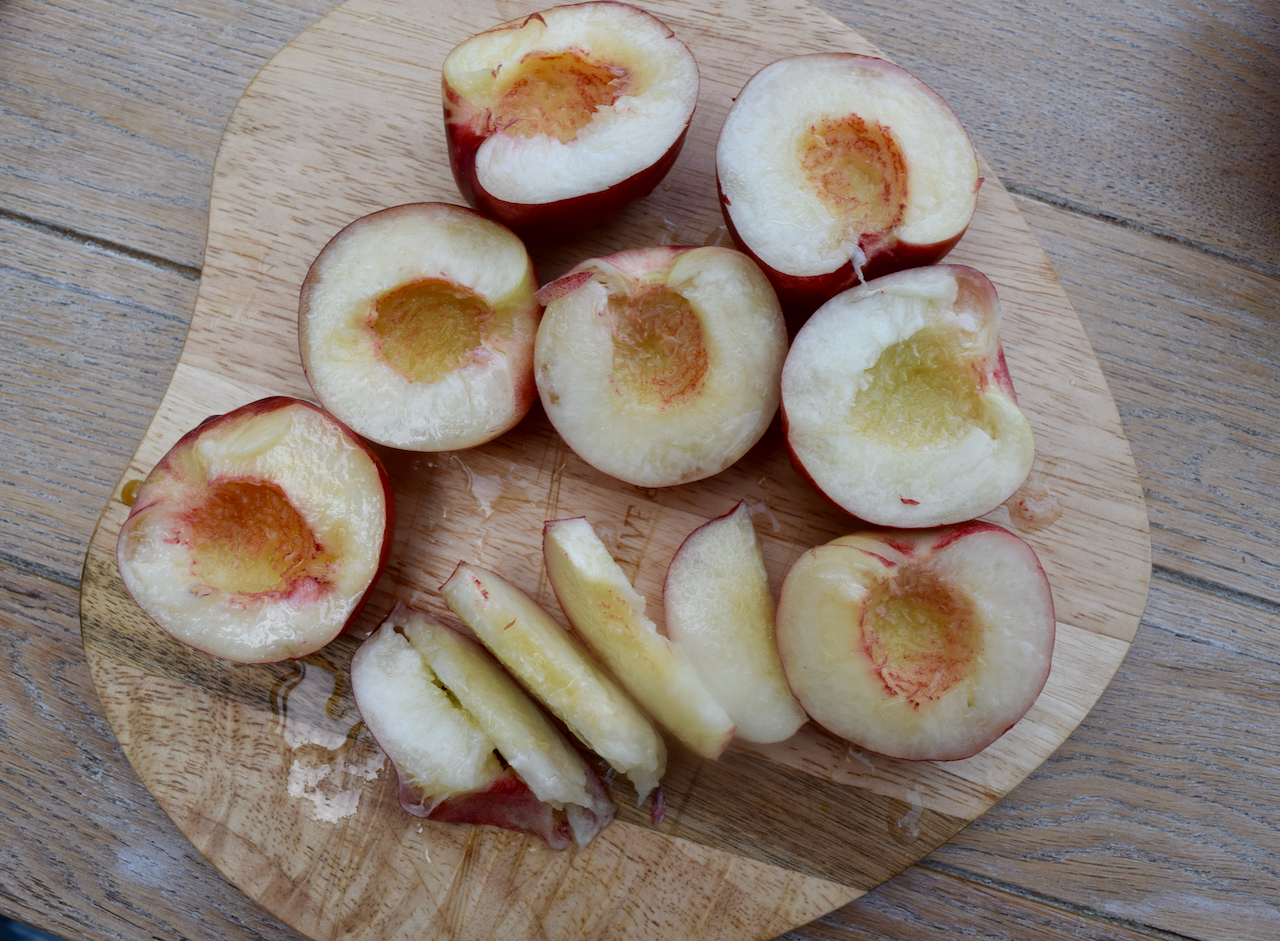 Add the soft brown sugar, butter and bourbon to a small pan and slowly bring up to the simmer, stirring well.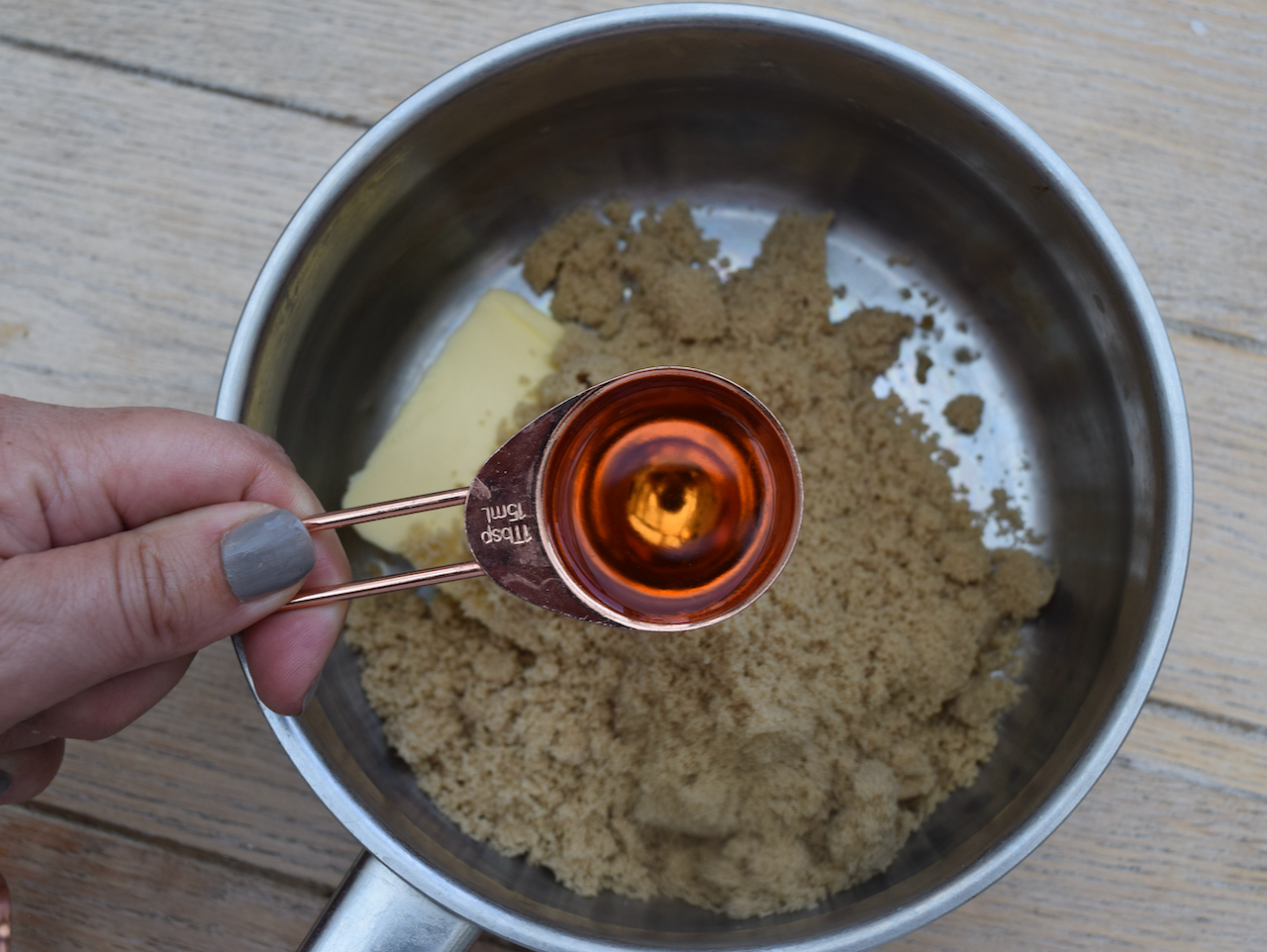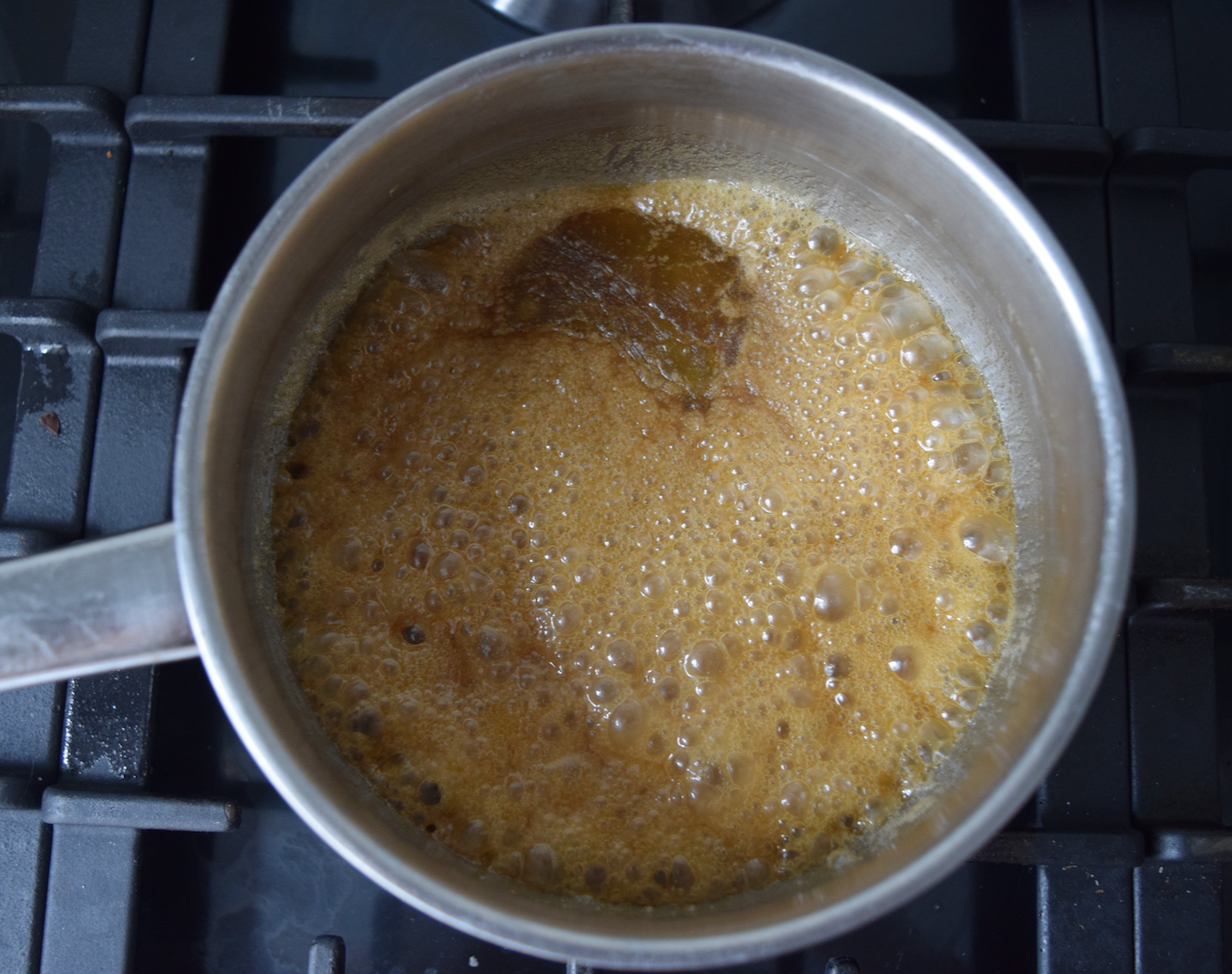 Turn the heat down slightly and simmer for a minute then pour into your buttered pan.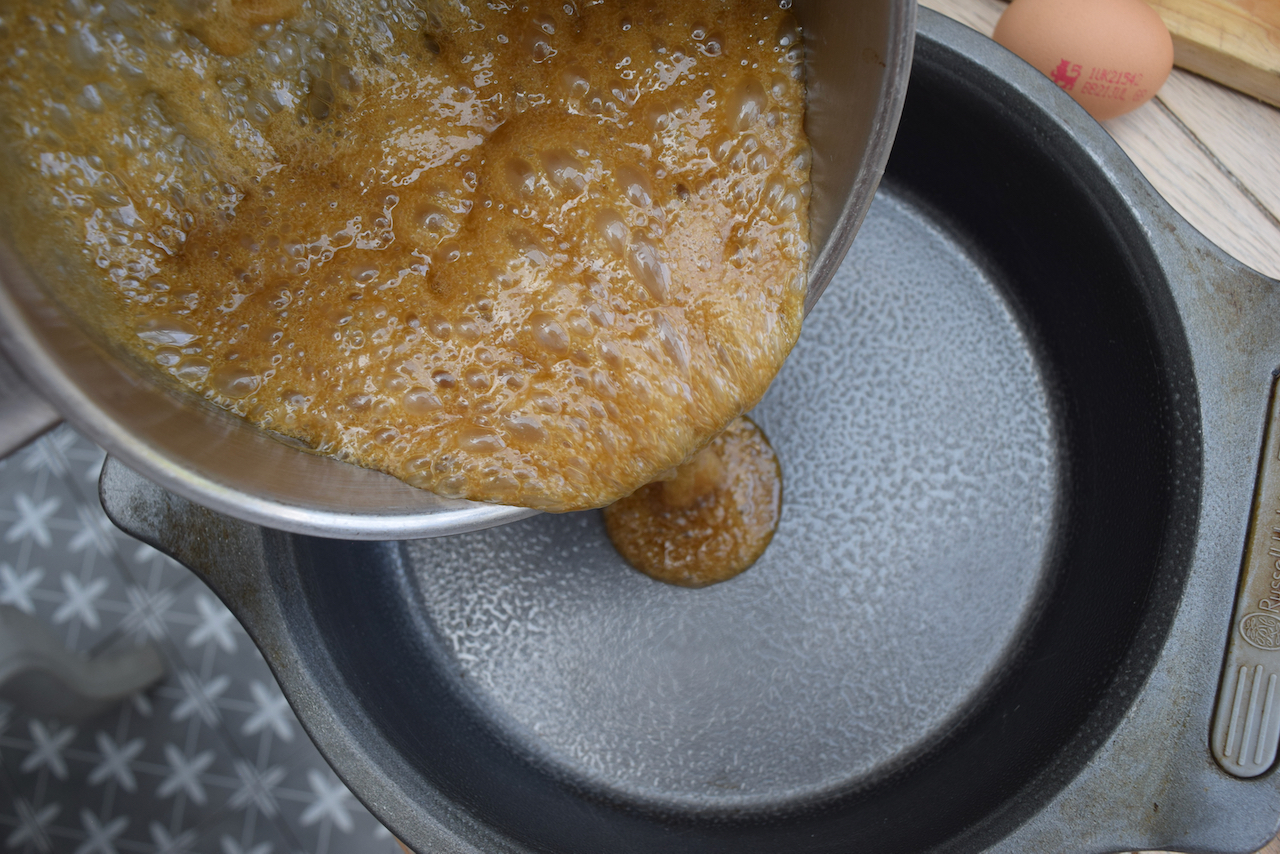 Lay the sliced nectarines artistically in the bourbon caramel.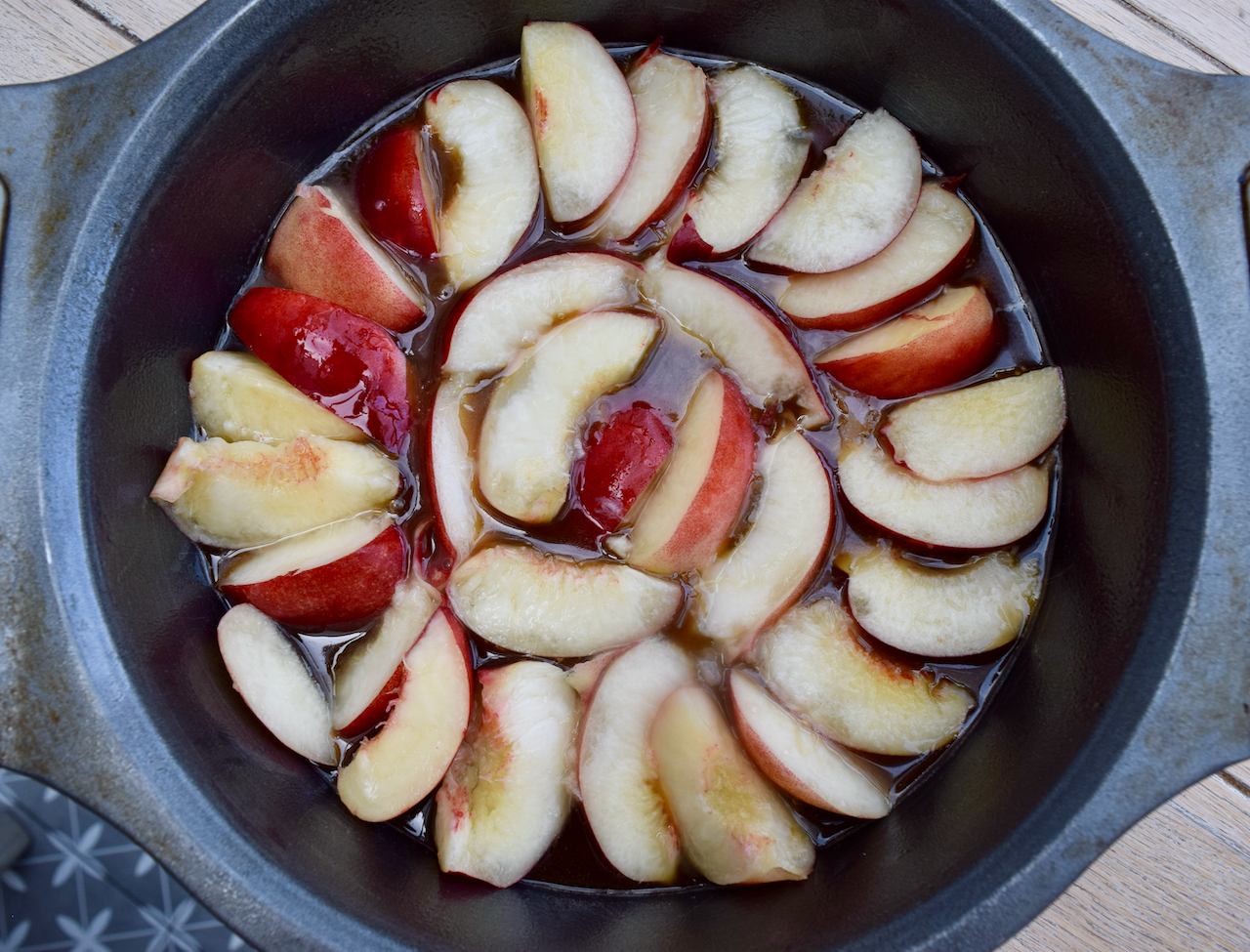 Now quickly throw the cake together. In a jug, whisk the milk, vanilla, egg and oil.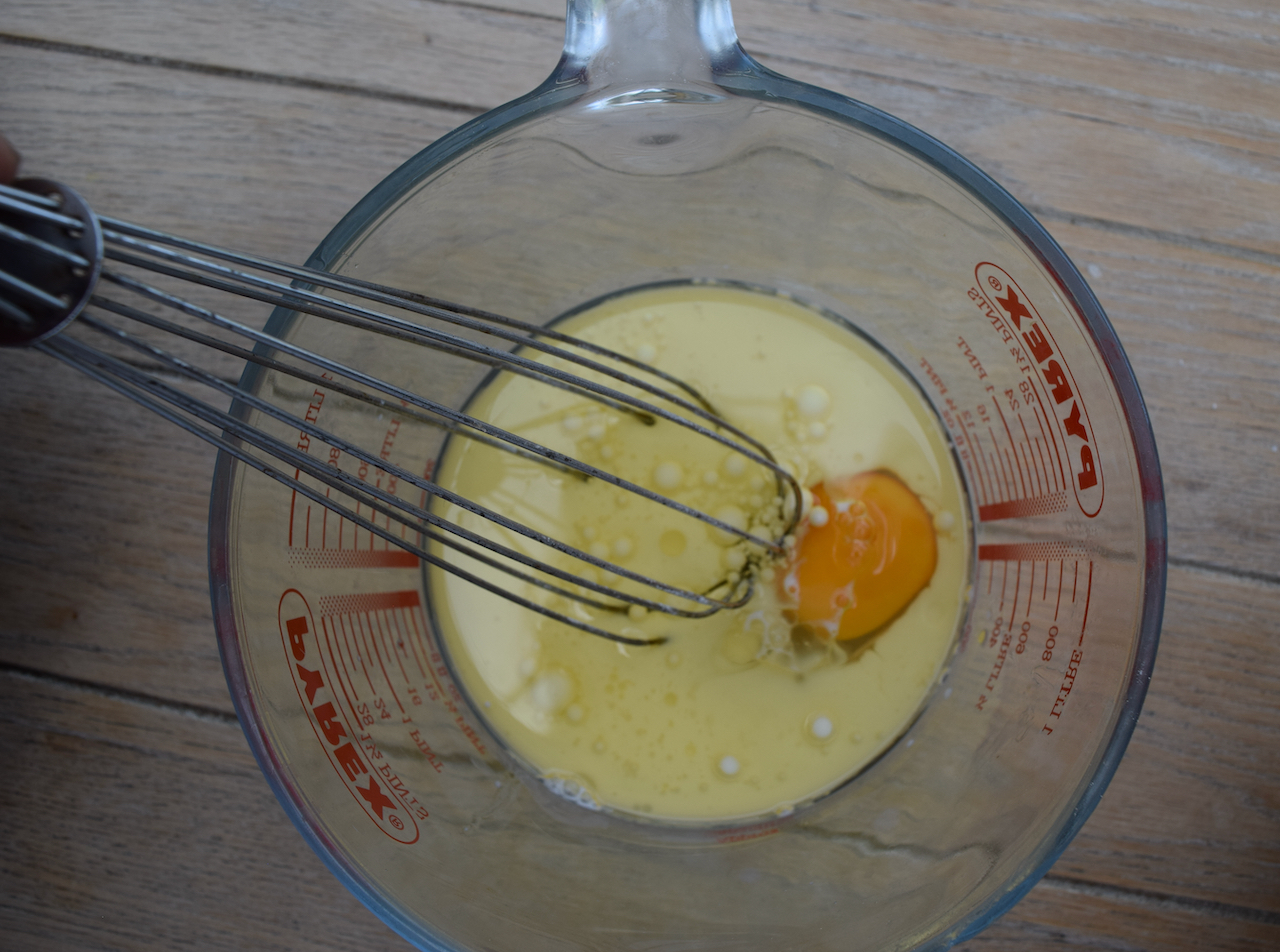 In a bowl whisk the flour, caster sugar, baking powder and salt. Now pour on the milk mixture and whisk lightly until smooth.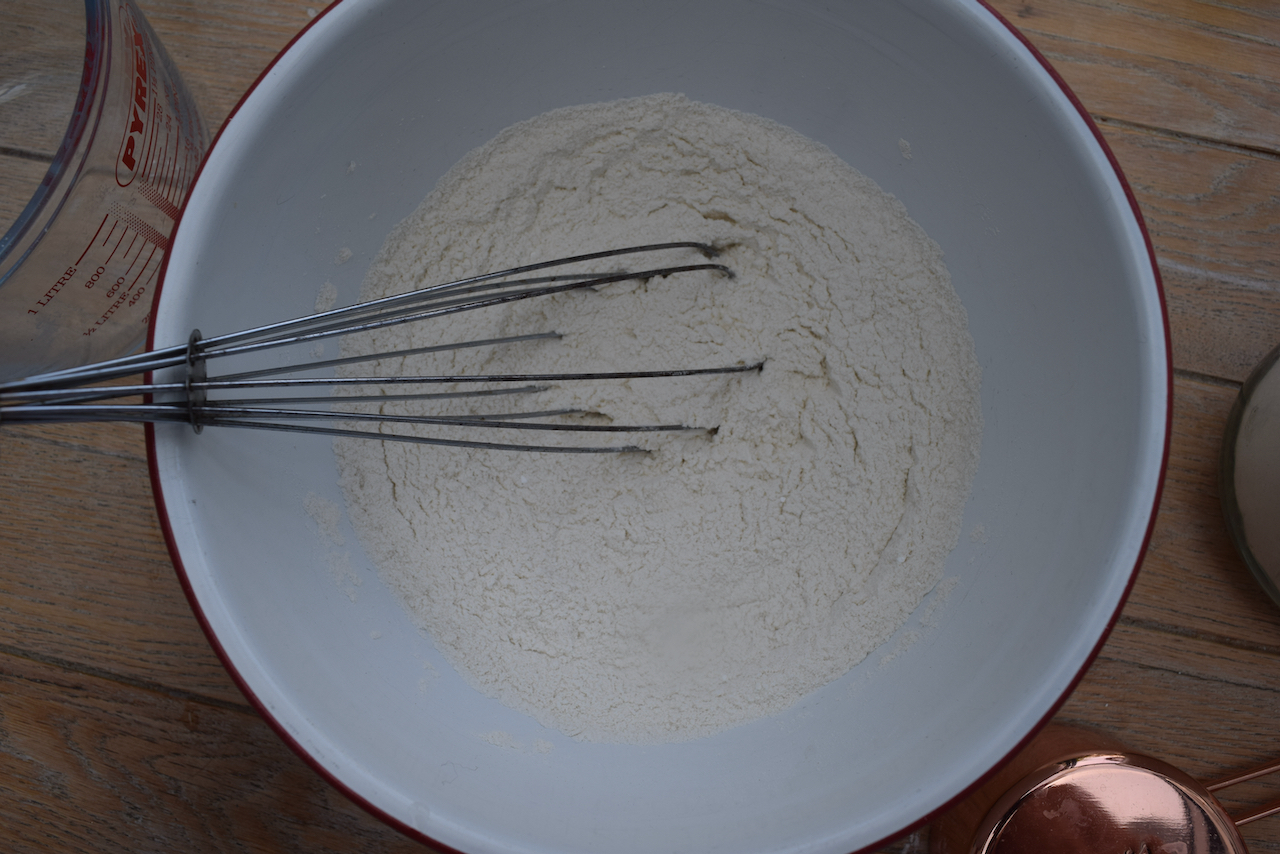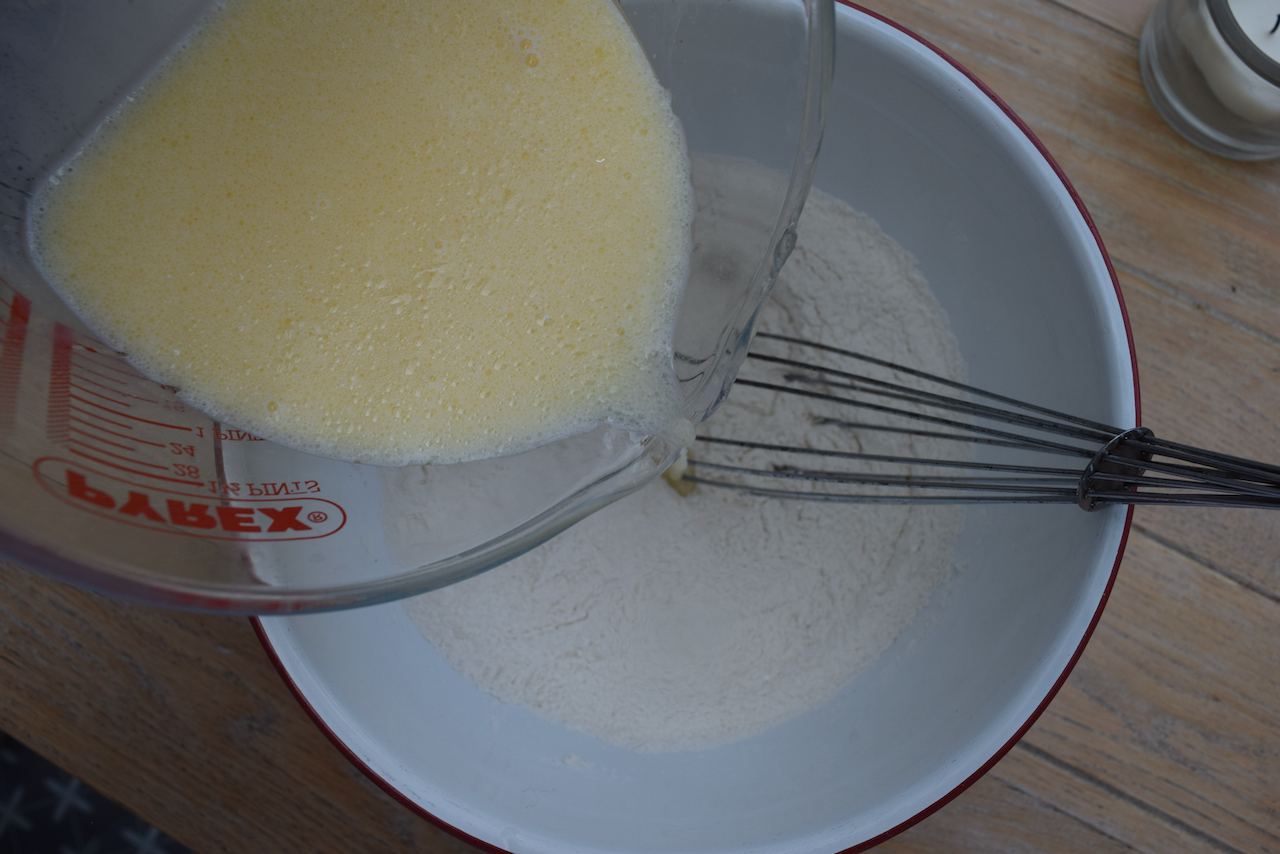 Scrape the mixture on top of the bourbon peaches and smooth the top to level.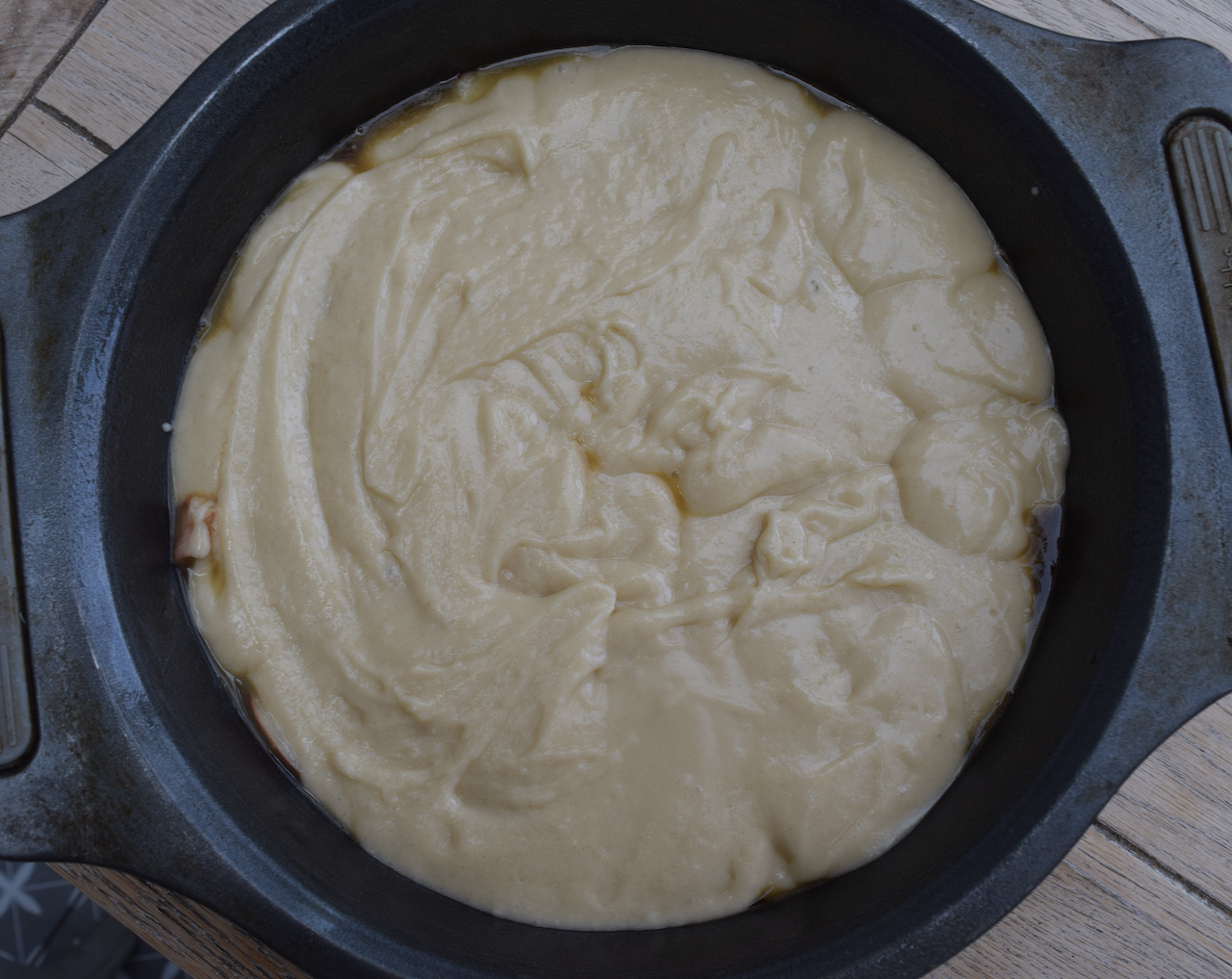 Bake this luscious cake for 30 to 35 minutes or until it's firm to the touch, golden and bubbling around the edges.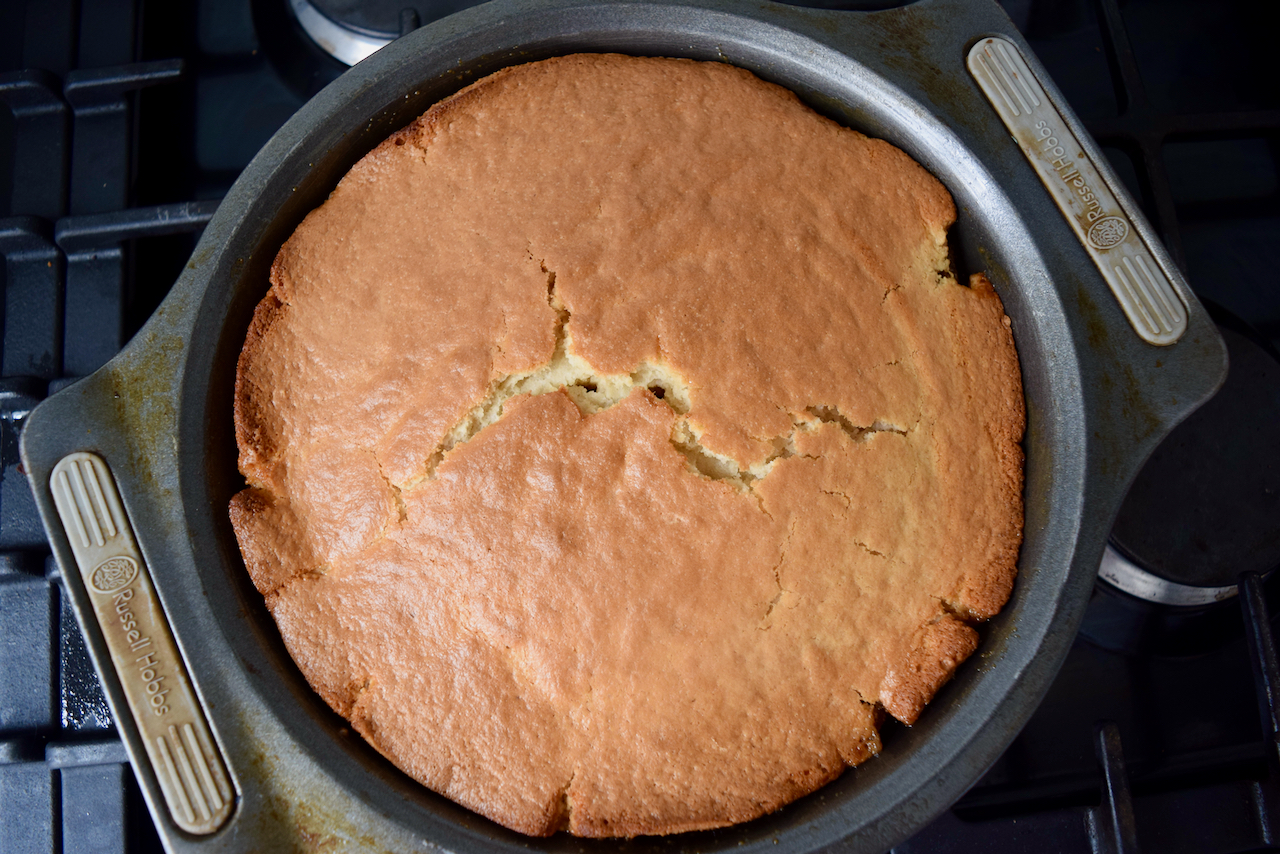 While you give your Nectarine Bourbon Upside Down Cake a tedious 5 minute rest, whip up the bourbon cream. This is a simple mix of cream, icing sugar and bourbon. Whisk until the cream holds soft peaks.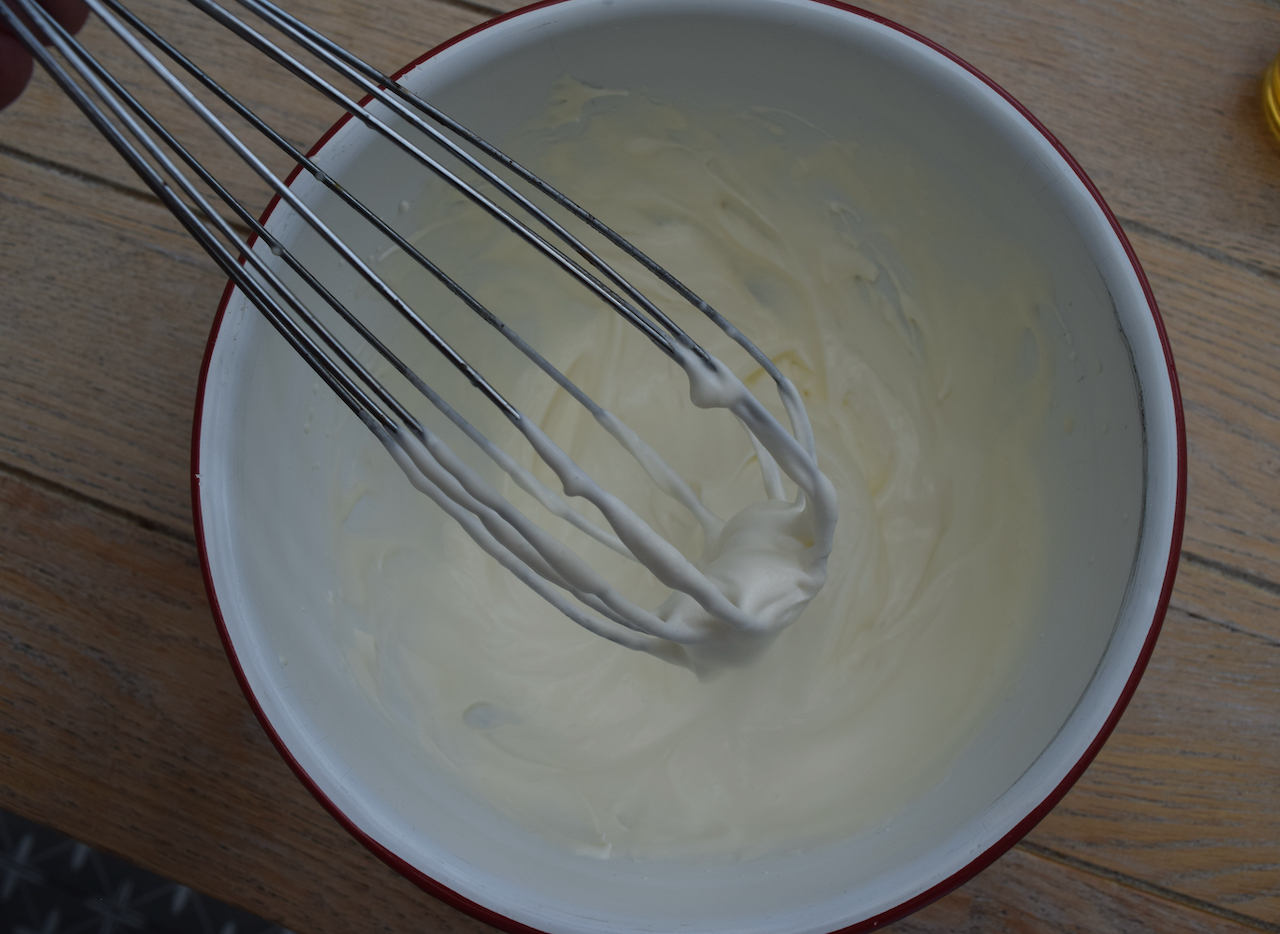 Serve your cake warm or at room temperature, dolloped liberally with bourbon cream. This is bury your face in it good.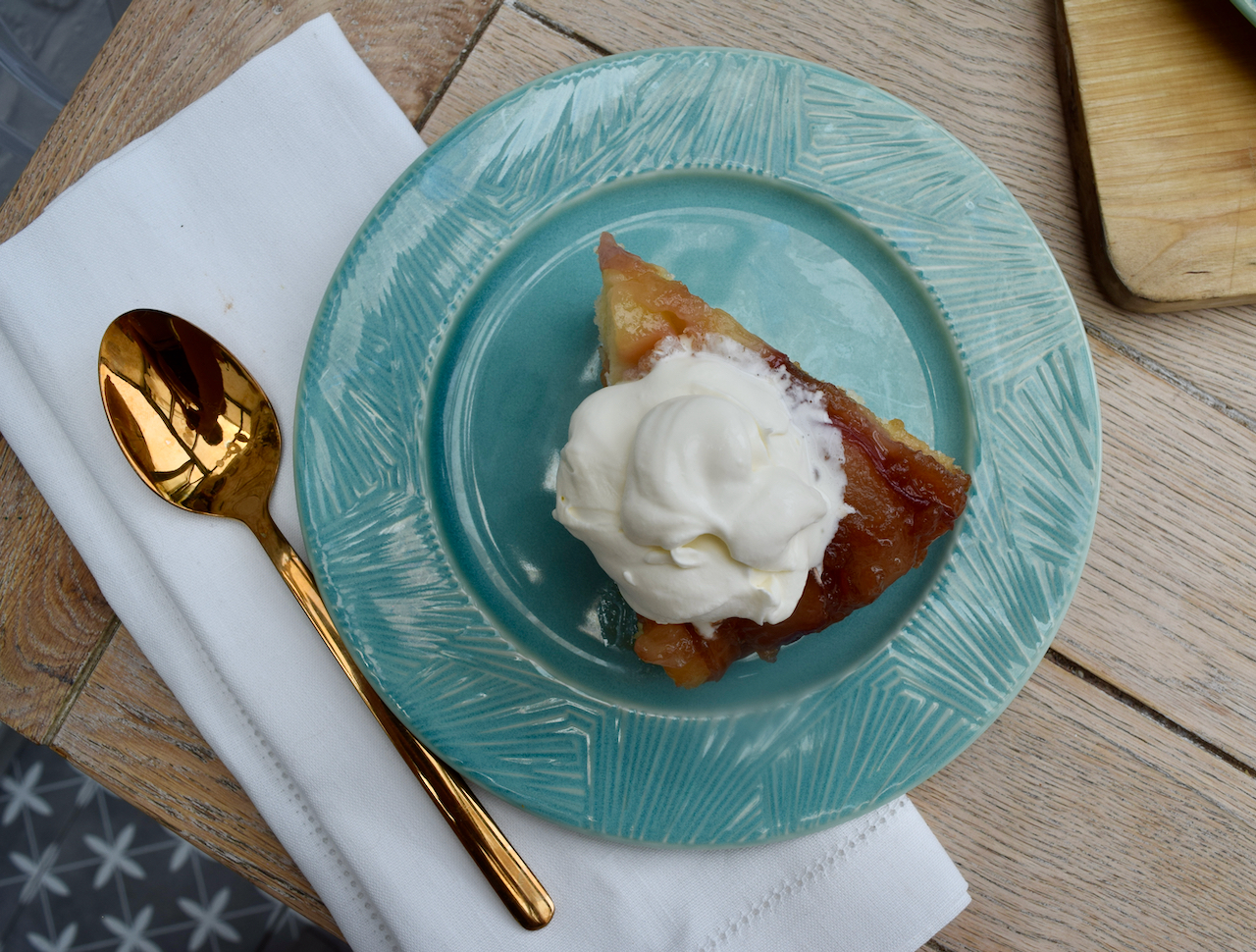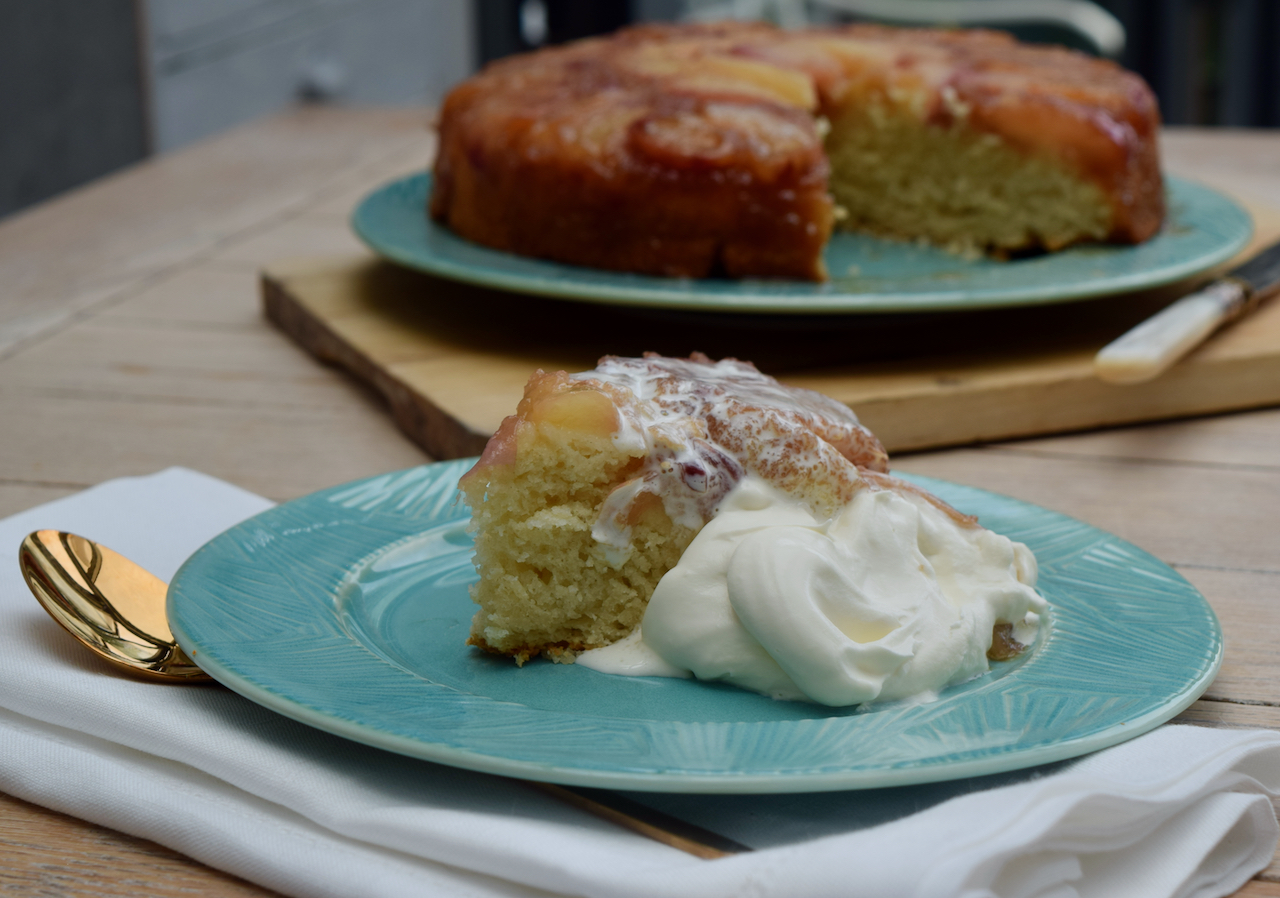 Soft cake, sweet boozy fruit, boozy cream, this is summer cooking at it's best. And you won't have to sweat for hours in the kitchen making it, or eating it.
Lucy x
Bourbon Nectarine Upside Down Cake recipe
Makes one 8 inch cake, enough for at least 6
You will just need bowls and a buttered deep 8inch/20cm cake tin
Base
4 ripe nectarines, or peaches
60g butter
150g soft brown sugar
2 tablespoons bourbon
Cake
180ml whole milk
60ml vegetable oil
1 egg
1 teaspoon vanilla
210g plain flour
150g caster sugar
2 teaspoons baking powder
1/2 teaspoon salt
Bourbon Cream
200ml double cream
1 heaped tablespoon icing sugar
1 tablespoon bourbon
Butter your baking tin and pre heat the oven to 160 degrees fan assisted.
In a small pan, melt the butter, soft brown sugar and bourbon, stirring as you go, and bring up to the boil. Turn down the heat slightly and simmer for a minute.
Cut your nectarines into neat slices and pop to one side for the moment. When the caramel's ready, pour into the base of your buttered pan. Artistically lay the nectarines onto the caramel.
For the cake, whisk the flour, sugar and baking powder. In a jug whisk the milk, oil, egg and vanilla. Pour the milk mixture into the flour mixture and fold together until you have a smooth batter. Spoon over the nectarines and smooth the top then put into your pre heated oven for 30 to 35 minutes until the cake is firm to the touch, bubbling around the edges and smelling amazing.
Leave to cool for 5 minutes while you make the bourbon cream. Whisk the cream, icing sugar and bourbon until just thickened. Serve the upside down cake in generous warm slices with generous dollops of bourbon cream.
The cake will keep beautifully, well wrapped, in the fridge for 2 to 3 days.