THE Chocolate Brownie Recipe
There are a million and one (ish) chocolate brownie recipes out there in cookery book and recipe website land. You can't move for people telling you they have the definitive brownie recipe. Well, look no further. As I have the ultimate brownie recipe.
Please don't think this is an uncharacteristic show of immodesty, I am truly hopeless at blowing my own trumpet. These brownies are my most asked for recipe ever and are now apparently world renown, after a friend passed it on to a hotel chef in South Africa, after he sampled them on a visit to the UK.
I fear I have eaten 100's of these over the years, either in their raw or cooked state (I am a terrible bowl licker), but I can still shoehorn one down (such a trooper) and can vouch for the fact they are really rather good. They are moist (not my favourite word but essential here), dense and fudgey, with just the right amount of sweetness.
The recipe is a meddled with William Norris original, so it has prestigious beginnings. I hope you agree, when it comes to brownie recipes, you need look no further.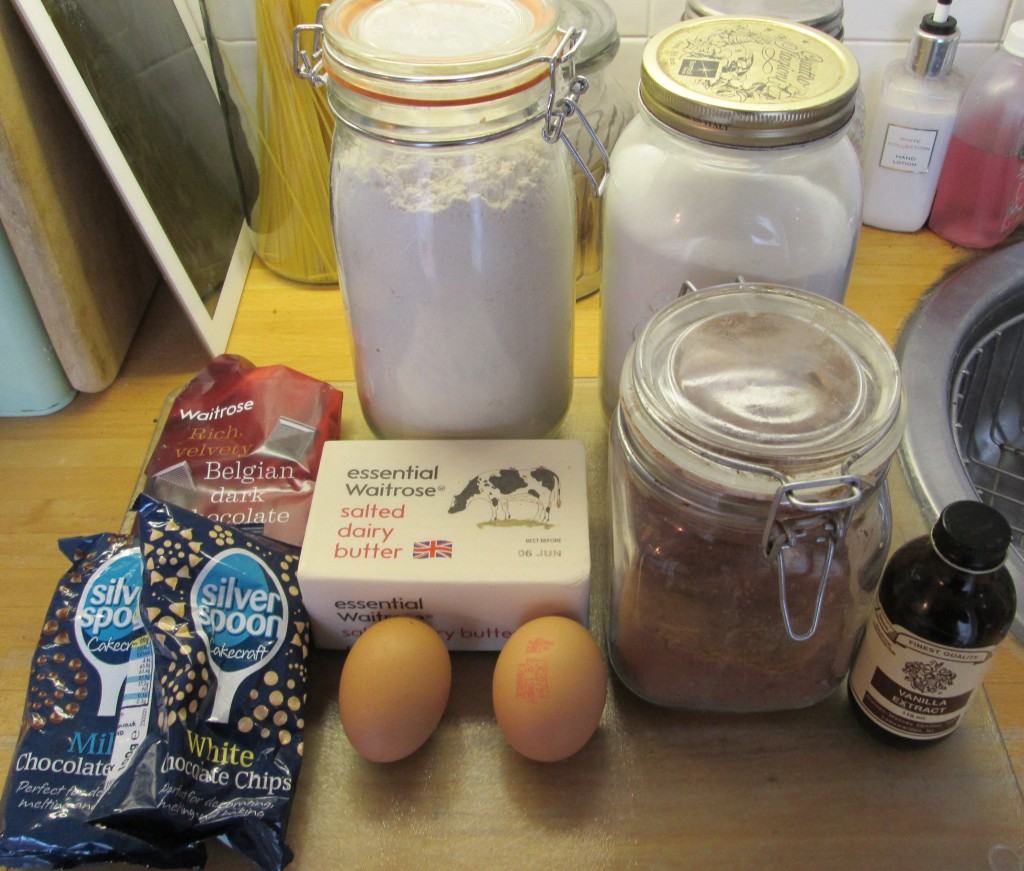 Start by taking a microwave safe bowl and adding your butter and good, but not bank breakingly good, dark chocolate. 50% cocoa solids here works well, 70% makes for a richer brownie, but is not essential. Carefully weigh out the chocolate, eat some, then weigh it again.
Melt the chocolate and butter together, this can be done over a pan of simmering water if you don't have, or don't like to, microwave.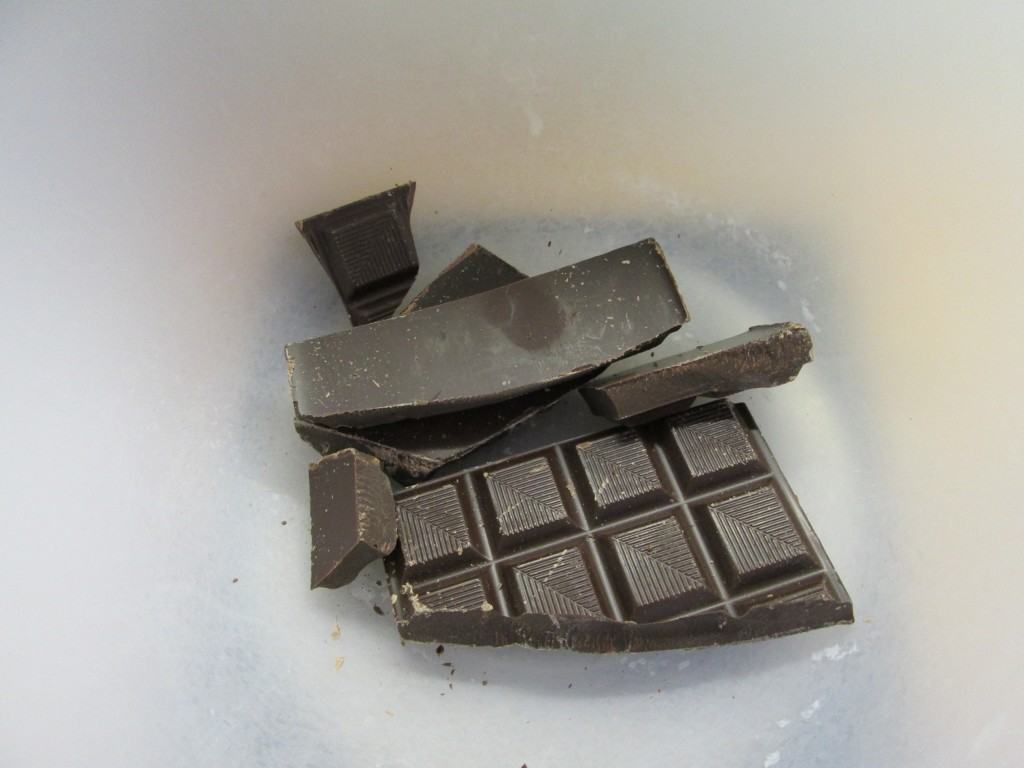 Melt in 30 second bursts to ensure the chocolate doesn't go grainy and end up in the bin. Leave the mixture to cool slightly then stir until well mixed and glossy.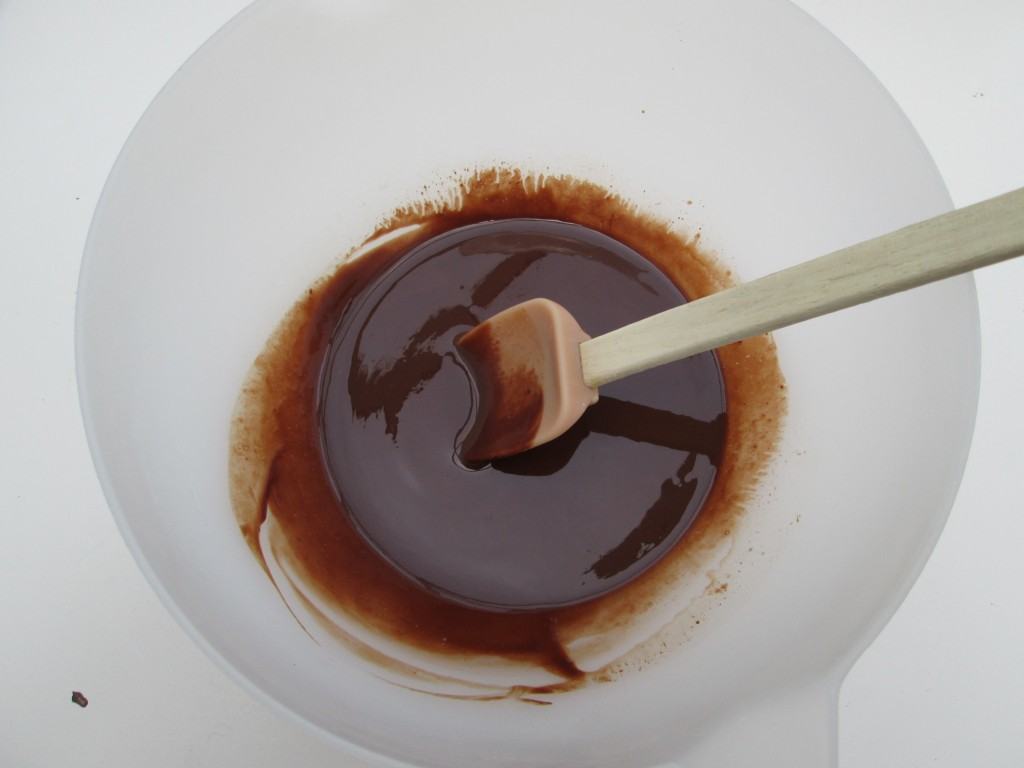 In the bowl of your stand mixer or in a bowl with a hand whisk, add your eggs, vanilla and sugar. Whisk for a couple of minutes until well mixed and lighter in colour.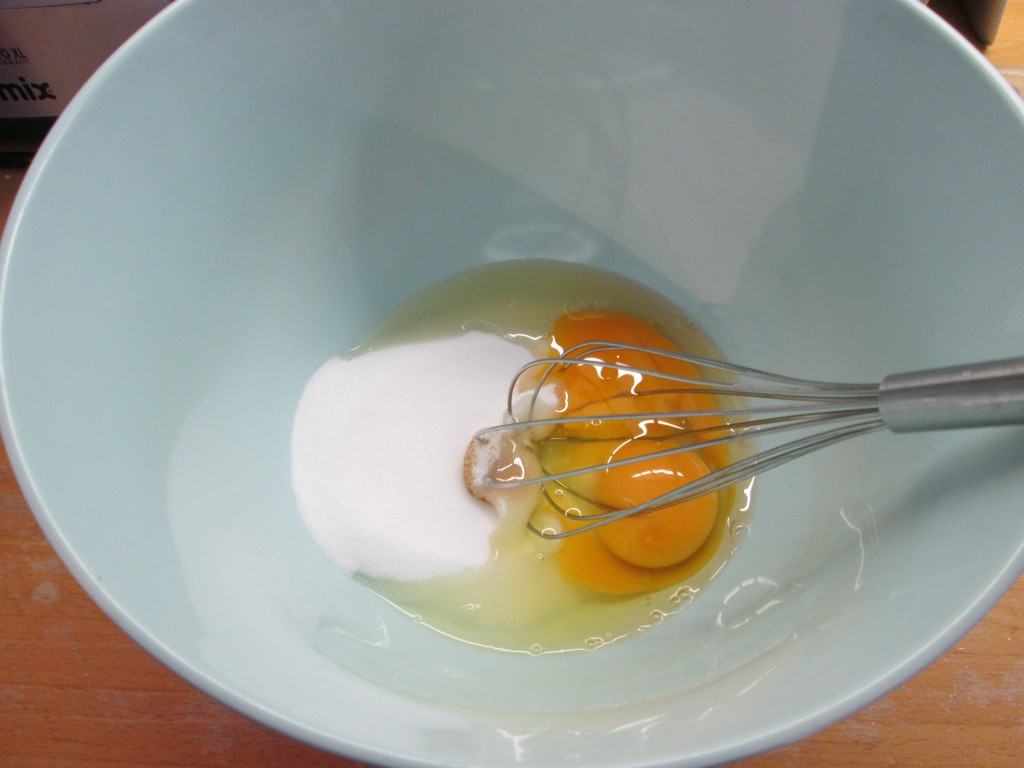 Weigh your plain flour and cocoa, these are only tiny amounts, and ensure the brownies are dense and scrumptious.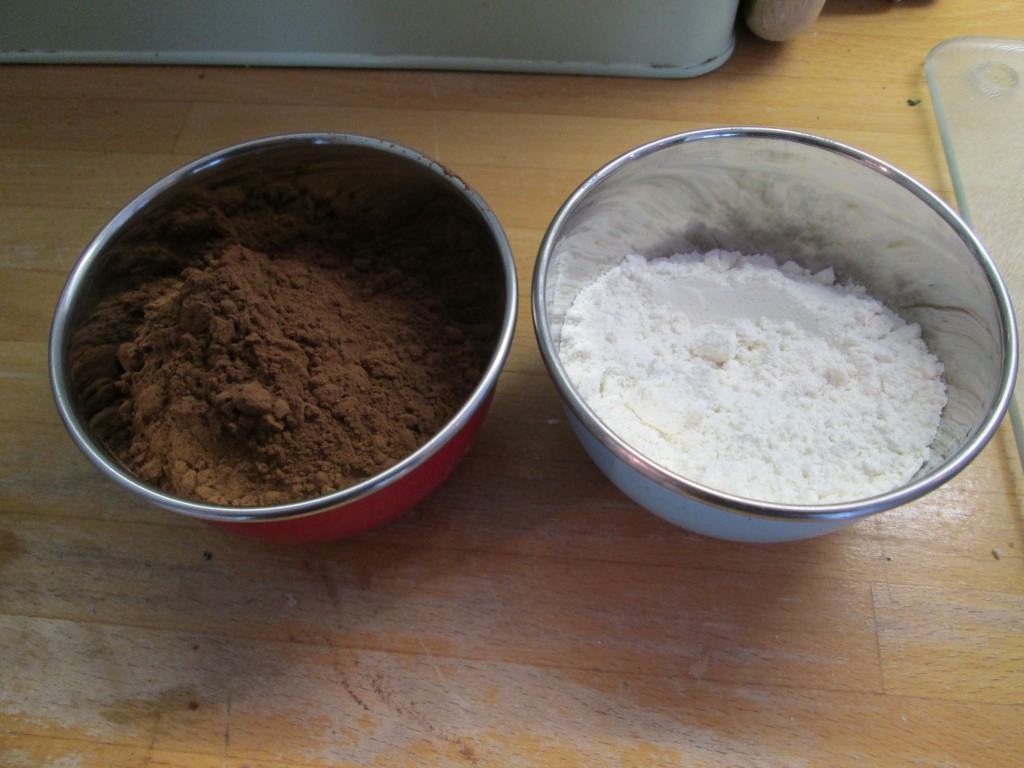 Add the melted chocolate to the egg and sugar mixture, slopping it all up the side of the bowl as I did, whisk again, then mix in the flour and cocoa mixture until the flecks of flour are no longer visible. You could sieve these into your bowl, but I am afraid I am not that kind of cook. I err on the side of lazy in the kitchen.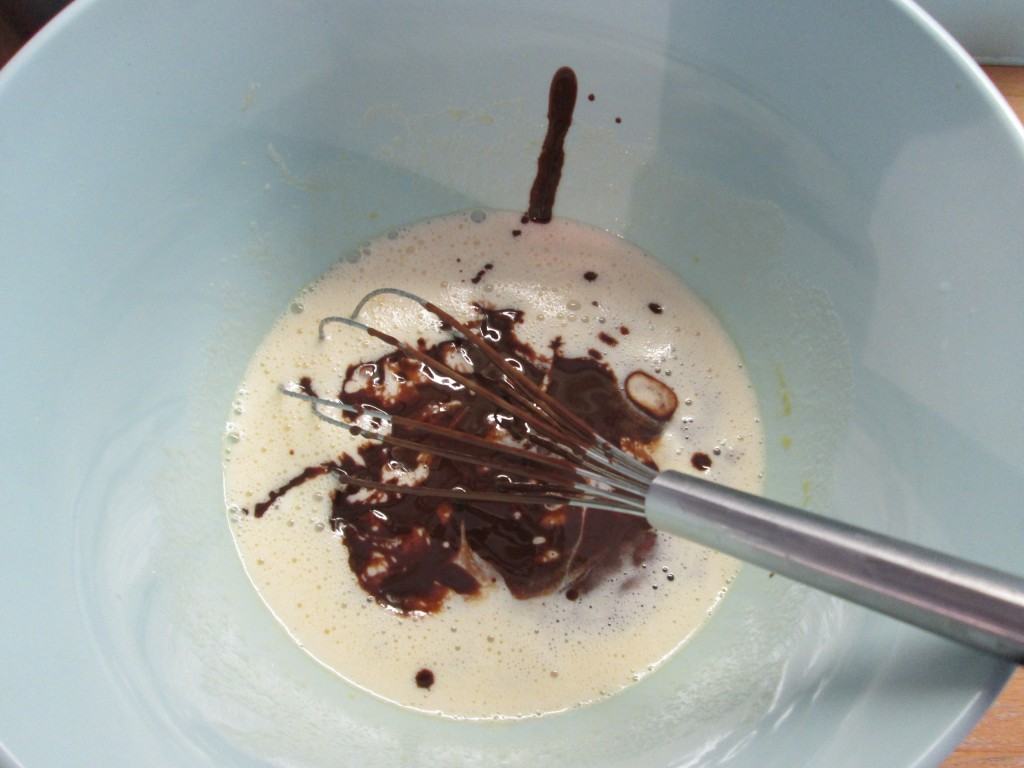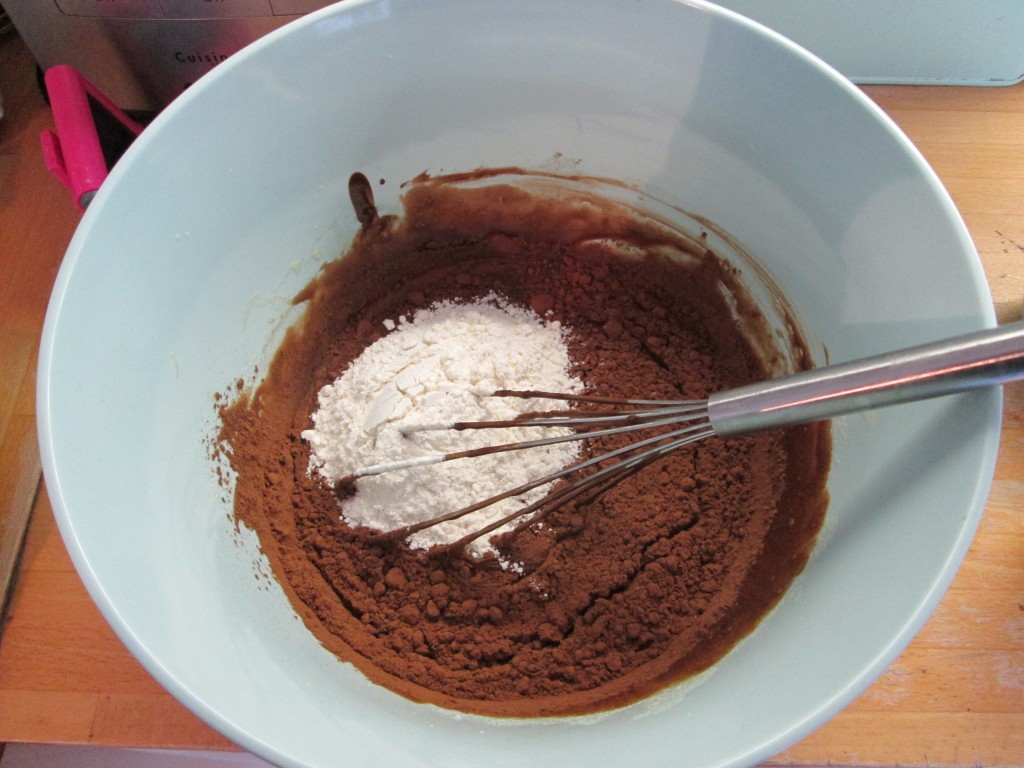 Next you need to add some additional chocolate. You can use the chocolate of your choice, I either chop 100g or both white and milk chocolate or buy chocolate drops and use these, as below. Again, you don't have to use the most expensive, just what you have to hand.
Pour the mixture into a 20cm x 20cm square tin lined with baking paper. Level the mixture if need be, then pop in the oven for a scant 20 to 25 minutes, but less is more here as under cooked is the look you're going for.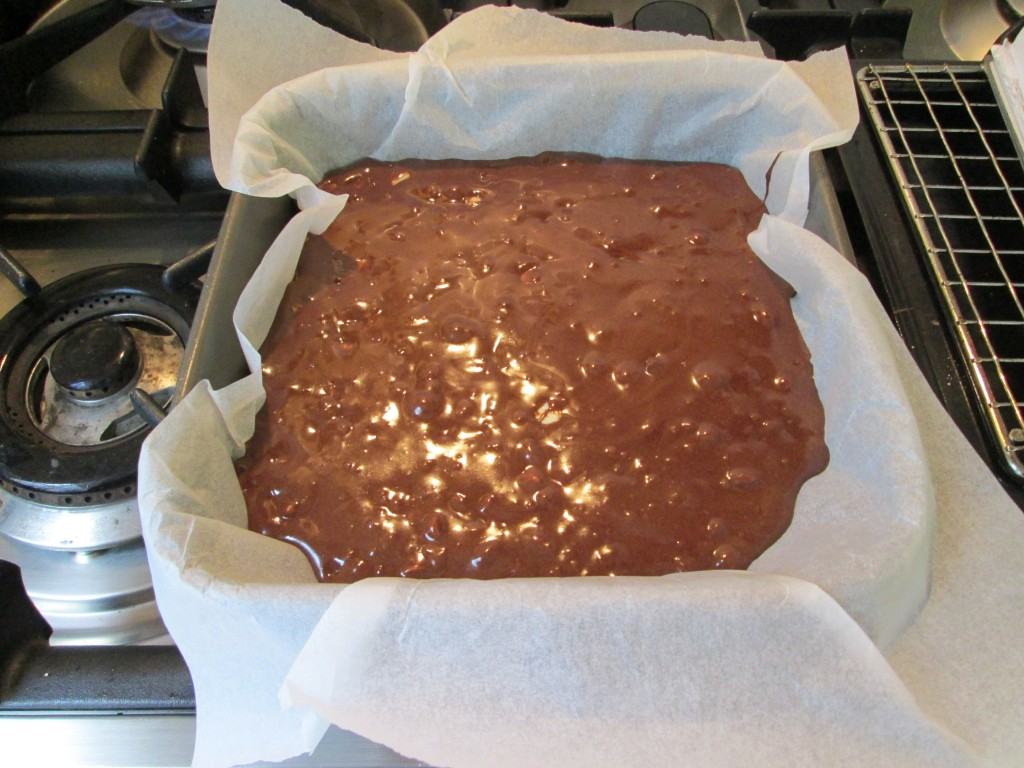 This was the first time I had made brownies in my newly acquired oven (huge thank you to our super kind friends Emma and Simon) so my batch were slightly on the wrong side of undercooked, however, they were still rich and delicious.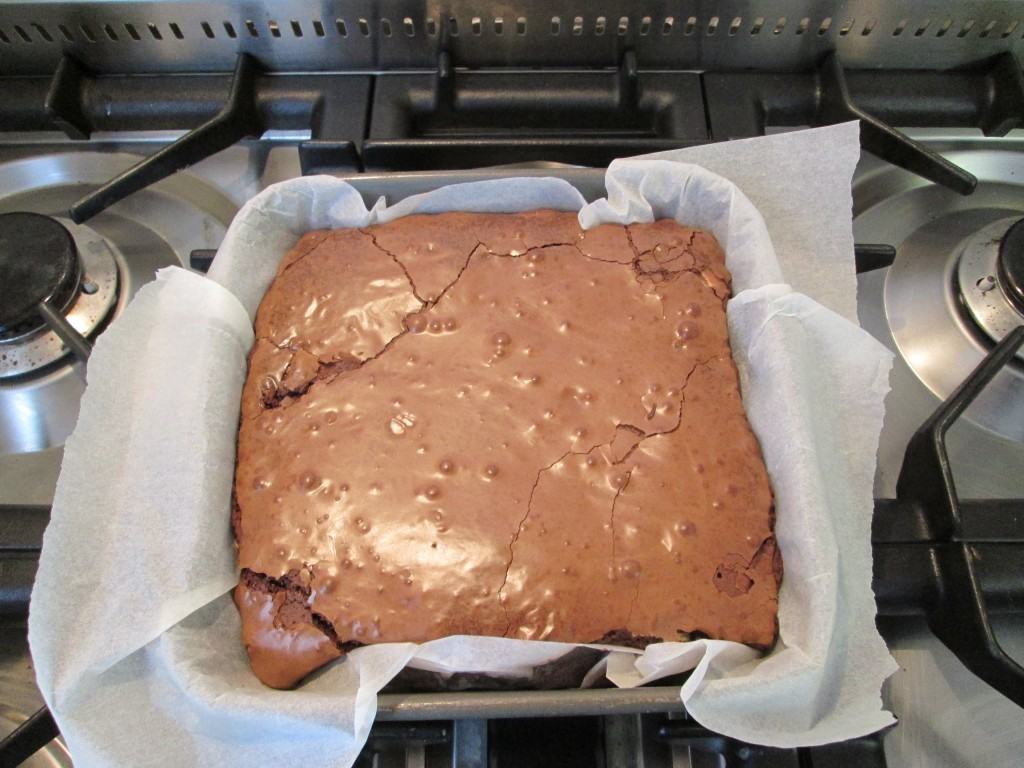 They should be just firm to the touch when ready. Leave to cool in the tin then cut into 16 pieces and dust with cocoa, icing sugar or glitter.
I left my brownies to cool in the garden as it was a lovely sunny day, carefully monitoring where the dog was, however, as he did once eat half a batch I had left outside.
These are versatile little beauties, serve them warm with berries, cream or Nigella's amazingly simple coffee ice cream or just with a cup of tea. I usually double the recipe as there are rarely left overs and they freeze beautifully (freeze well wrapped, in a slab, don't cut them until defrosted).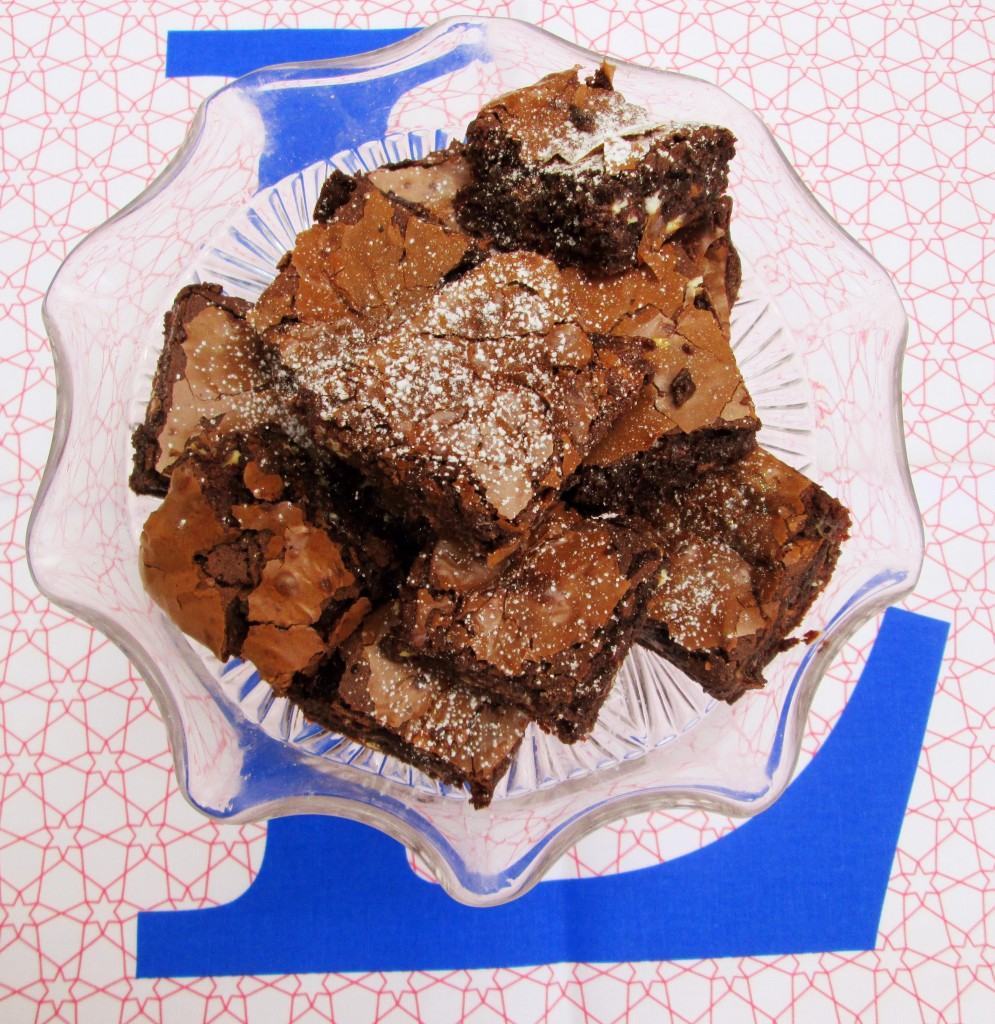 I hope you agree these are pretty good, and you enjoy the instant popularity you are guaranteed when the barrage of recipe requests come flooding in.
You can thank me later.
Lucy x
Chocolate Brownies
Line and grease an 8in x 8in square tin
150g caster sugar
2 eggs
1 teaspoon vanilla extract
125g butter
125g dark chocolate (at least 50% cocoa solids)
40g cocoa
40g plain flour
100g each milk & white chocolate, chopped or chocolate drops
Melt dark chocolate & butter in pan or microwave until melted, then stir to combine. Whisk eggs, sugar & vanilla until mixed and light. When chocolate and butter have cooled a little, add to egg mix & whisk again. Gently fold in sifted flour & cocoa, mix, then add chopped white and milk chocolate.
Pour into lined/greased tin & bake at 170 degrees for no more than 20 to 25 minutes. They should still be soft in middle. Once cooled, cut into 16 squares. Dust with icing sugar or edible glitter.