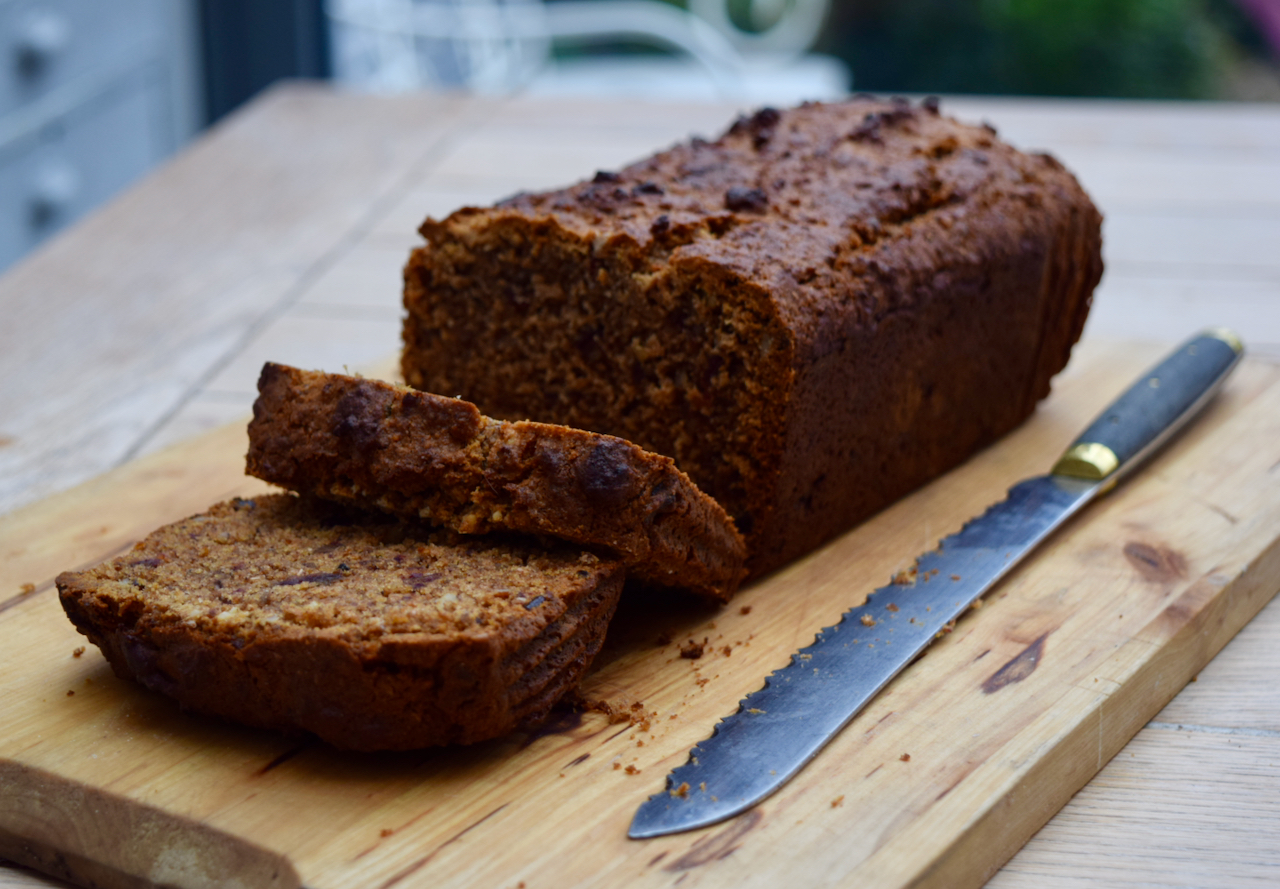 Date and Pecan Loaf recipe
It's that time of the year when I just fancy a big slice of buttered cake. We're done with salads and summer berries, autumn is all about comfort. This Date and Pecan Loaf is a childhood favourite, adapted to suit my grown up tastes and what I had in my cupboard. This one bowl classic cake is so right for now when we all need a something delicious which takes very little effort to make.
My Mother used to make a date and walnut cake many moons ago. It was a childhood favourite of mine, despite not loving walnuts. As a 50 something with a kitchen of my own, I traded those in for pecans but pretty much left the rest of the recipe well alone. I used my Magimix to make this one bowl affair which made life even easier as it chopped the dates and pecans for me. The self raising and wholemeal flours along with soft butter, sugar and a touch a cinnamon for luck, amongst other store cupboard bits and bobs, all head into the bowl at once to create a soft, all in one mixture. Bake this for an hour for huge reward; the cake is naturally sweet, nutty with just a hint of seasonal spice. Leave for as long as you can bear for the loaf cake to cool before serving in generous slabs. Butter is a must for me, but not compulsory.
Old fashioned comforting cake is my current mood; don't expect me to share this.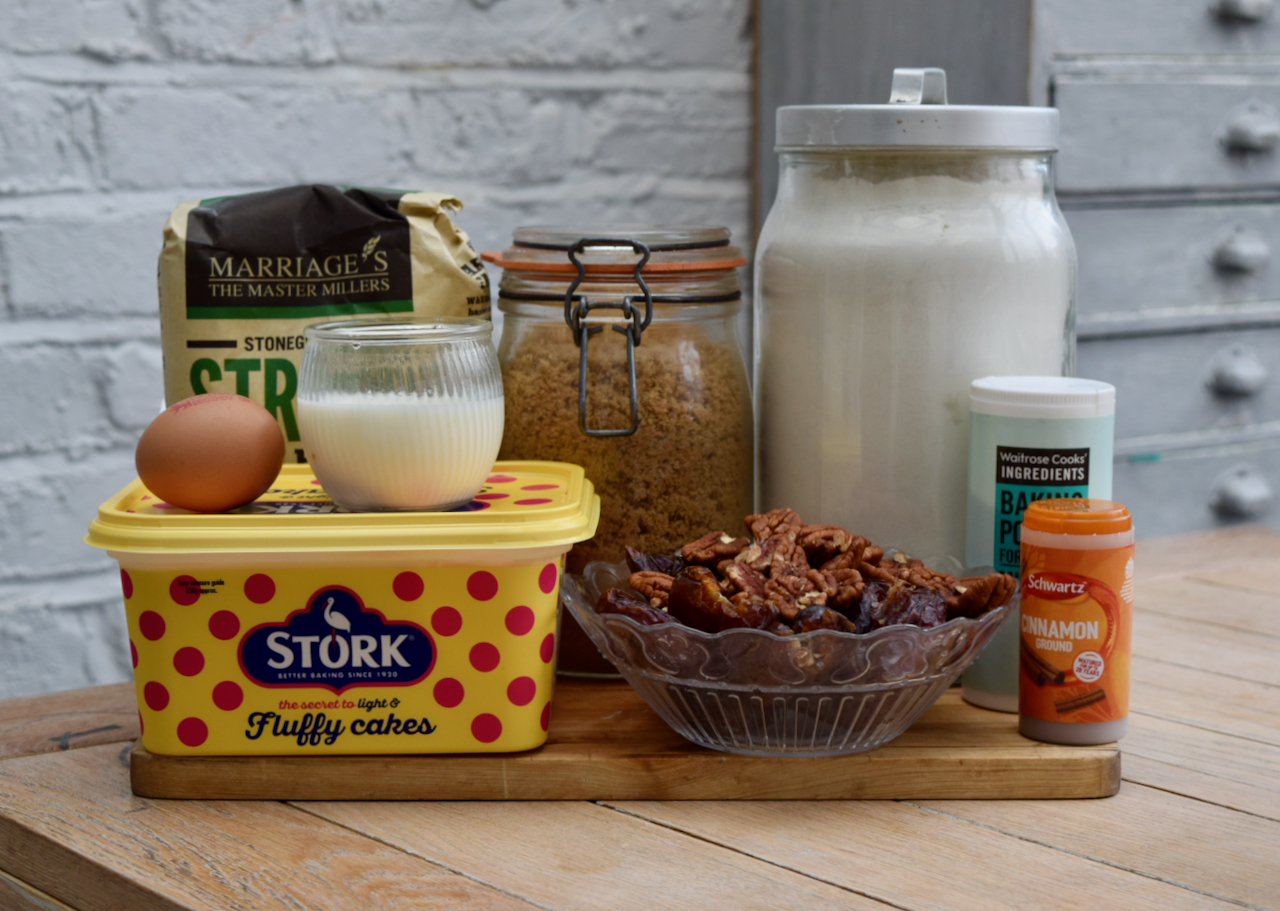 Another reason for sharing this wonderful loaf cake with you this week is a surfeit of dates in the house. Some of them made this cake sweet and *eek* moist, more of them will feature in a sticky toffee pudding this weekend. I used cinnamon to flavour my cake, but go for mixed spice if you can find yours lurking at the back of the cupboard. Stork is my fat of choice, use soft butter if you'd rather.
Start by pre heating your oven to 160 degrees fan assisted and lining your loaf tin with a paper liner, baking paper or by buttering it generously. Now, either by hand, or in your food processor, chop your dates and pecans; think chunky, not dust.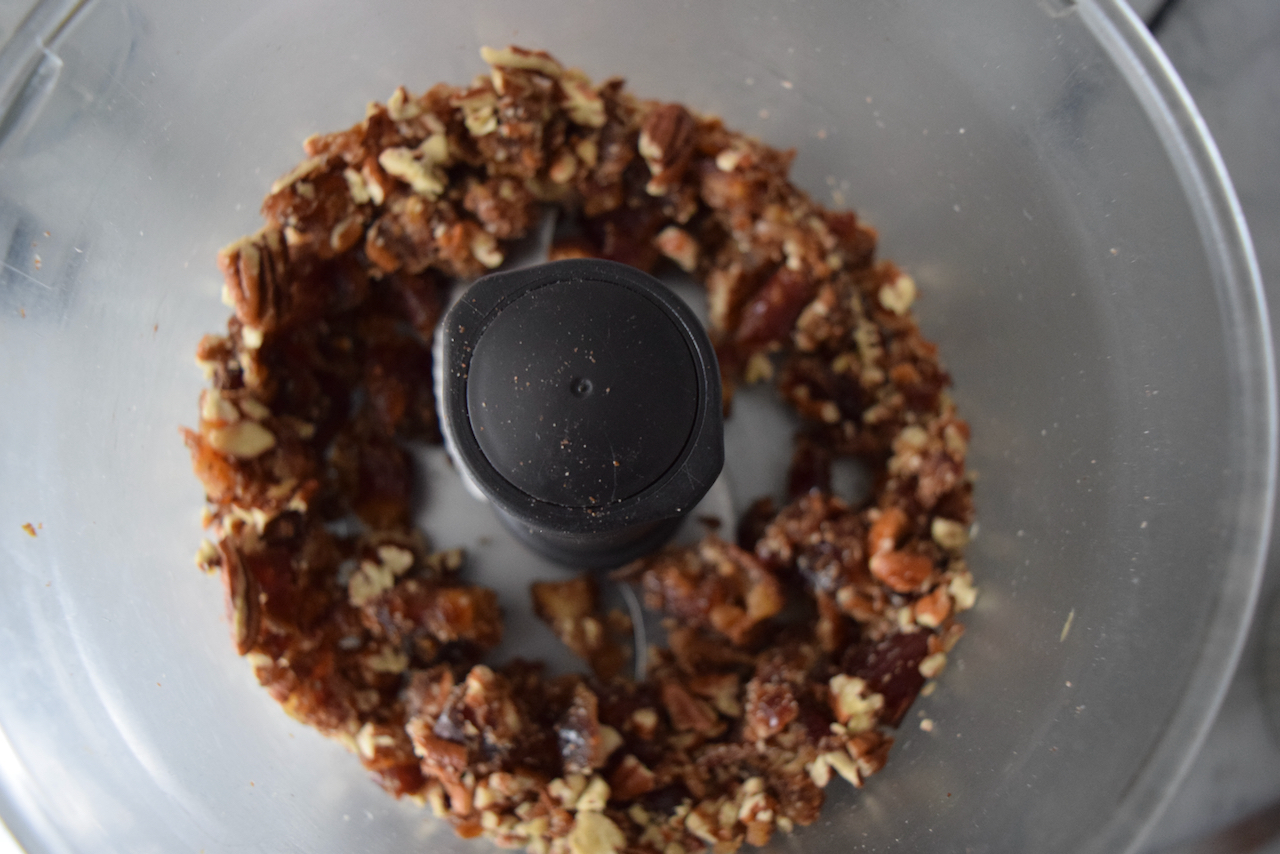 I used my Magimix *lazy* but you can place all the rest of the ingredients, bar the milk, in a stand mixer or a large bowl.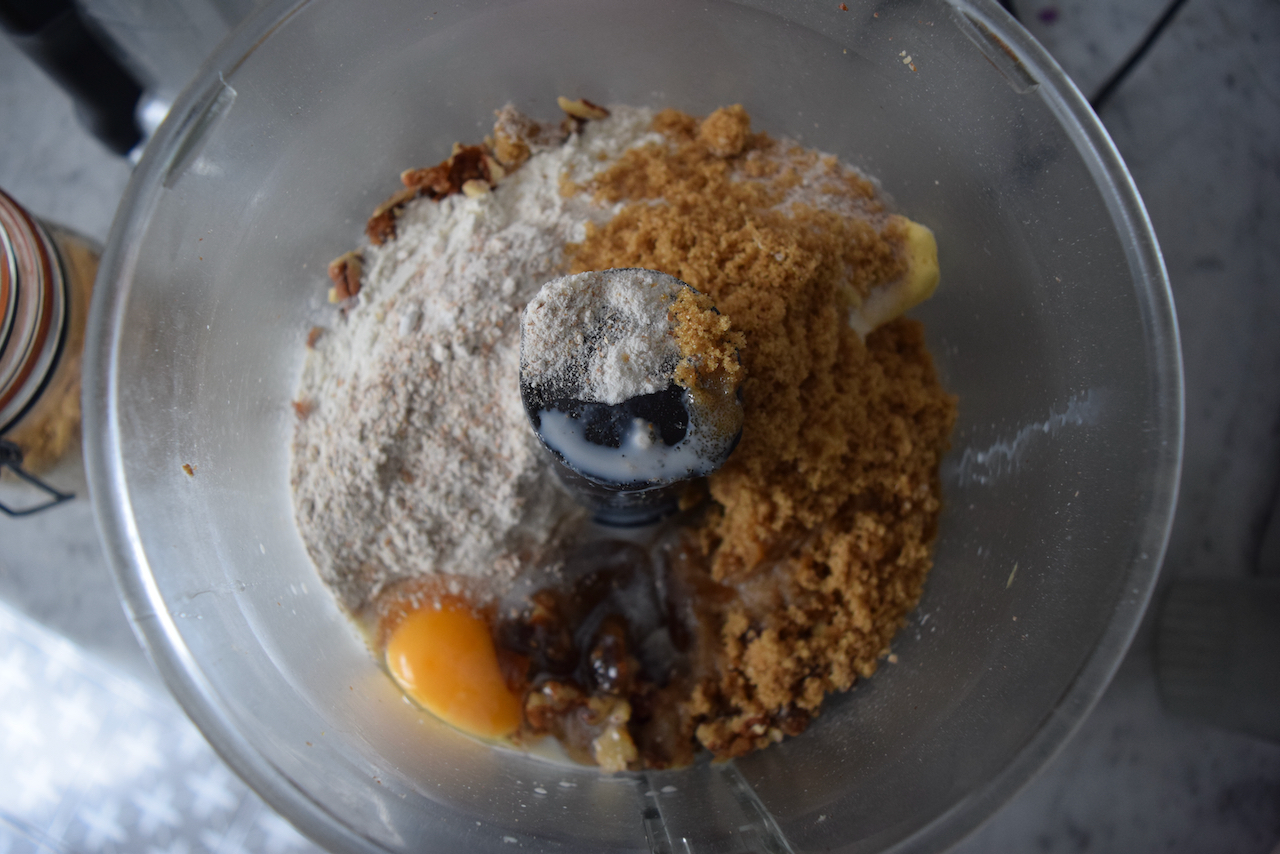 Process, whisk or beat this flavoursome mixture until well combined, but not too smooth.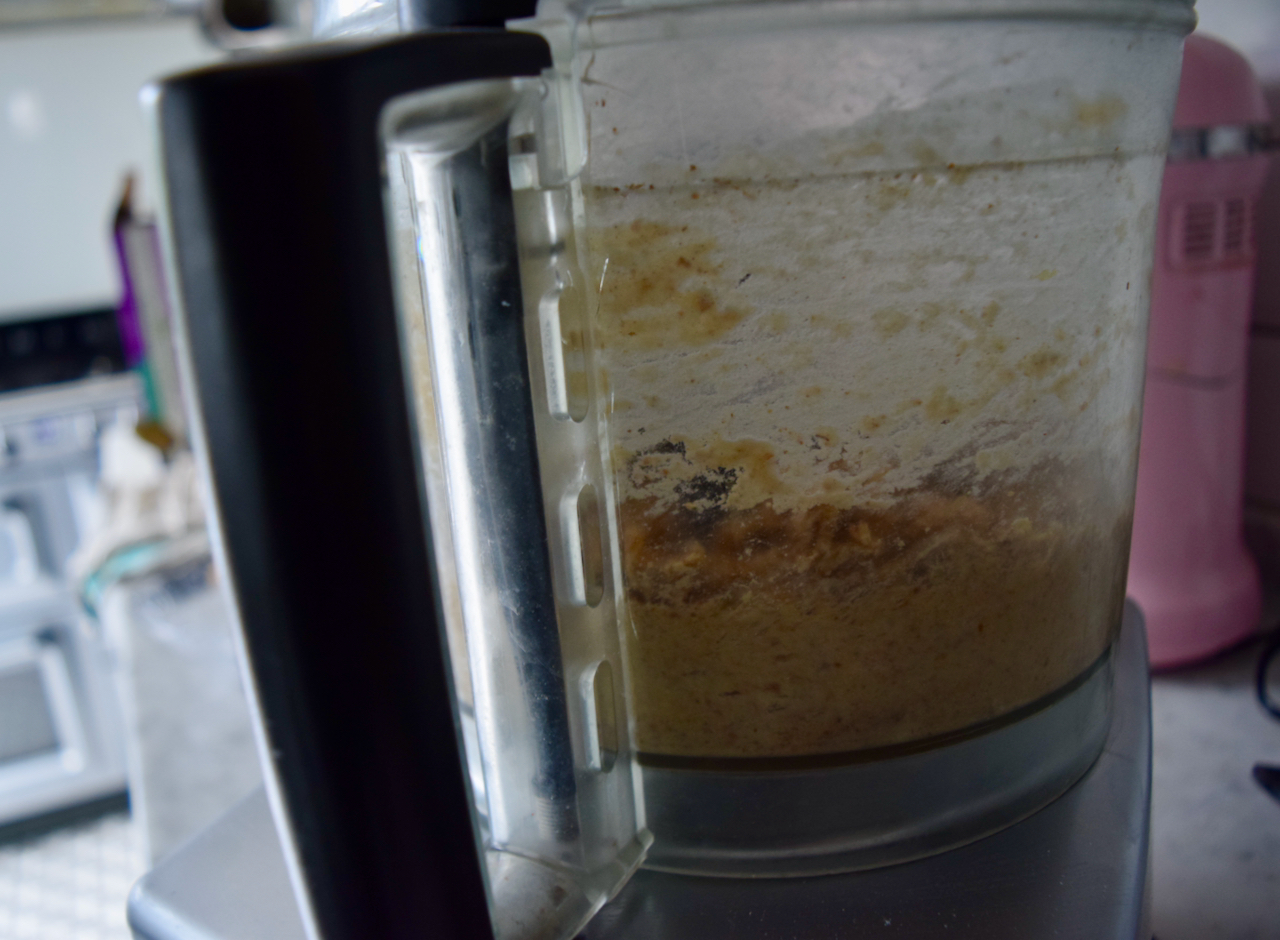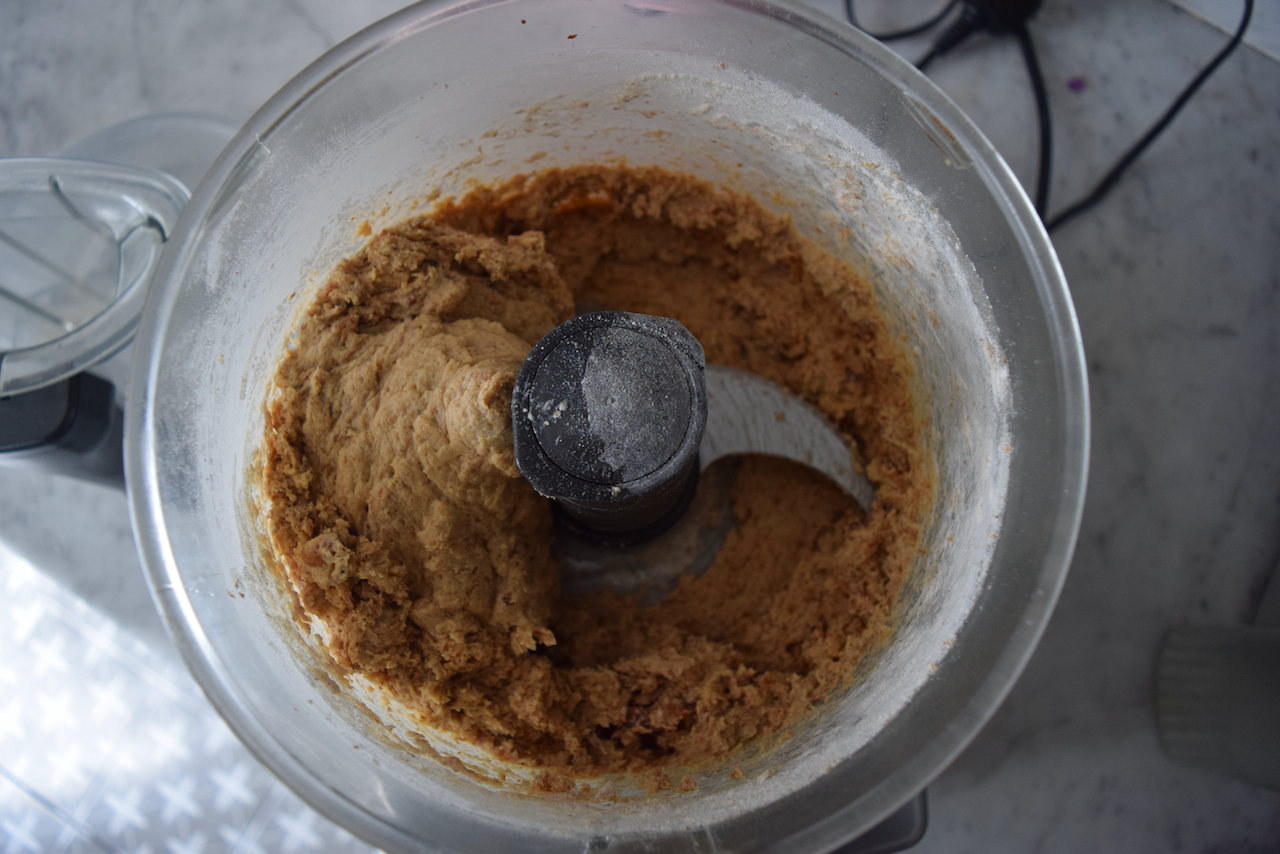 Scrape down the sides, add the milk to loosen the batter, mix again, then spoon into the tin.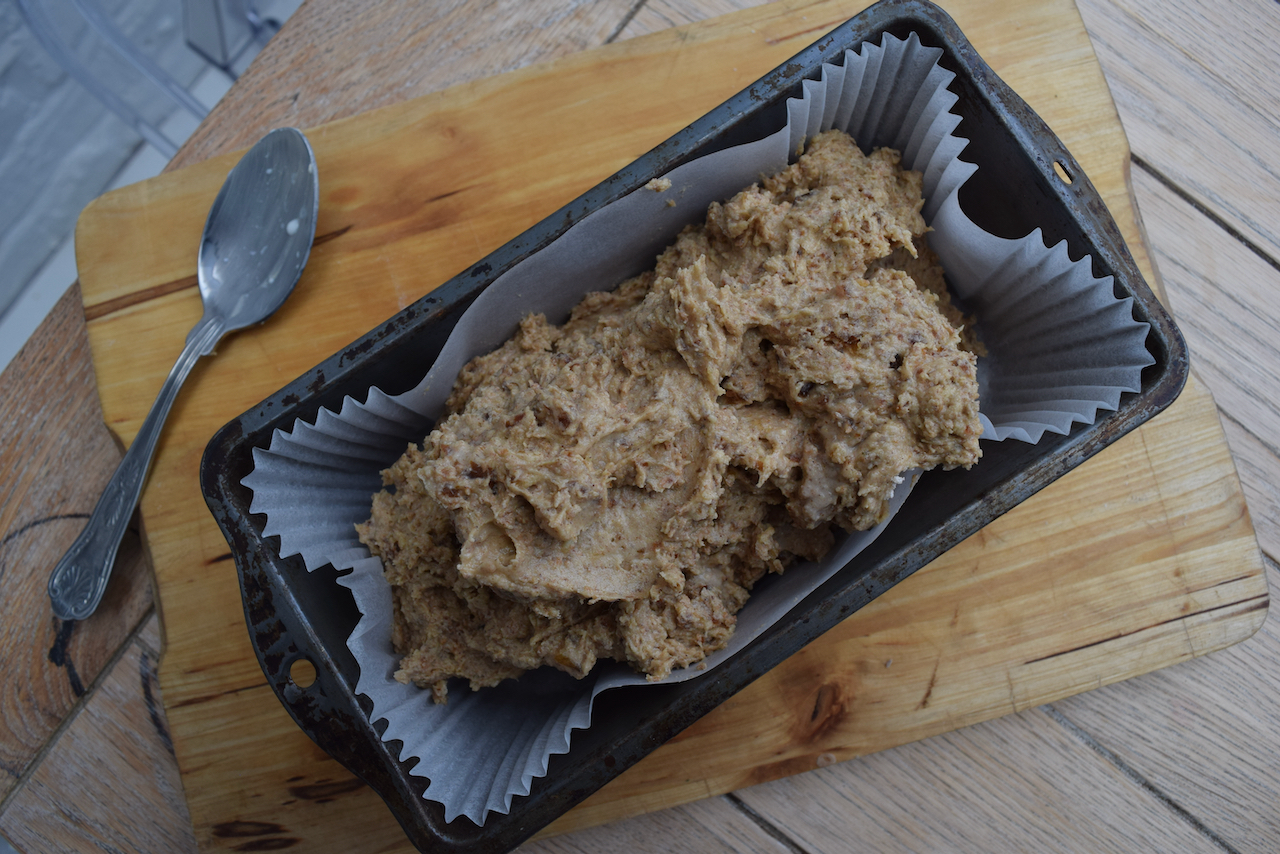 Smooth the top of the loaf then place into your pre heated oven for an hour. Should it start to brown too much during the bake, loosely cover the top with a piece of foil.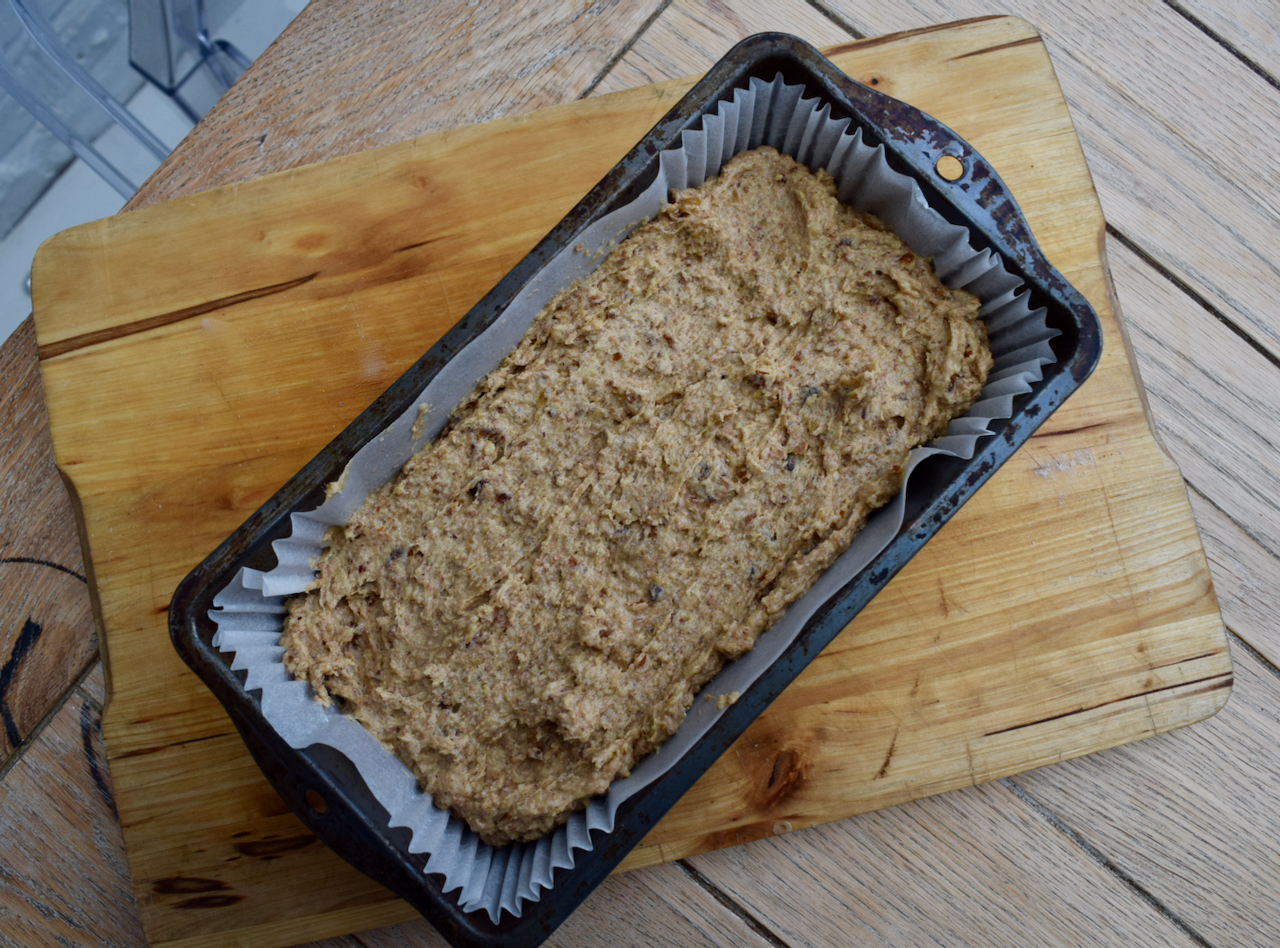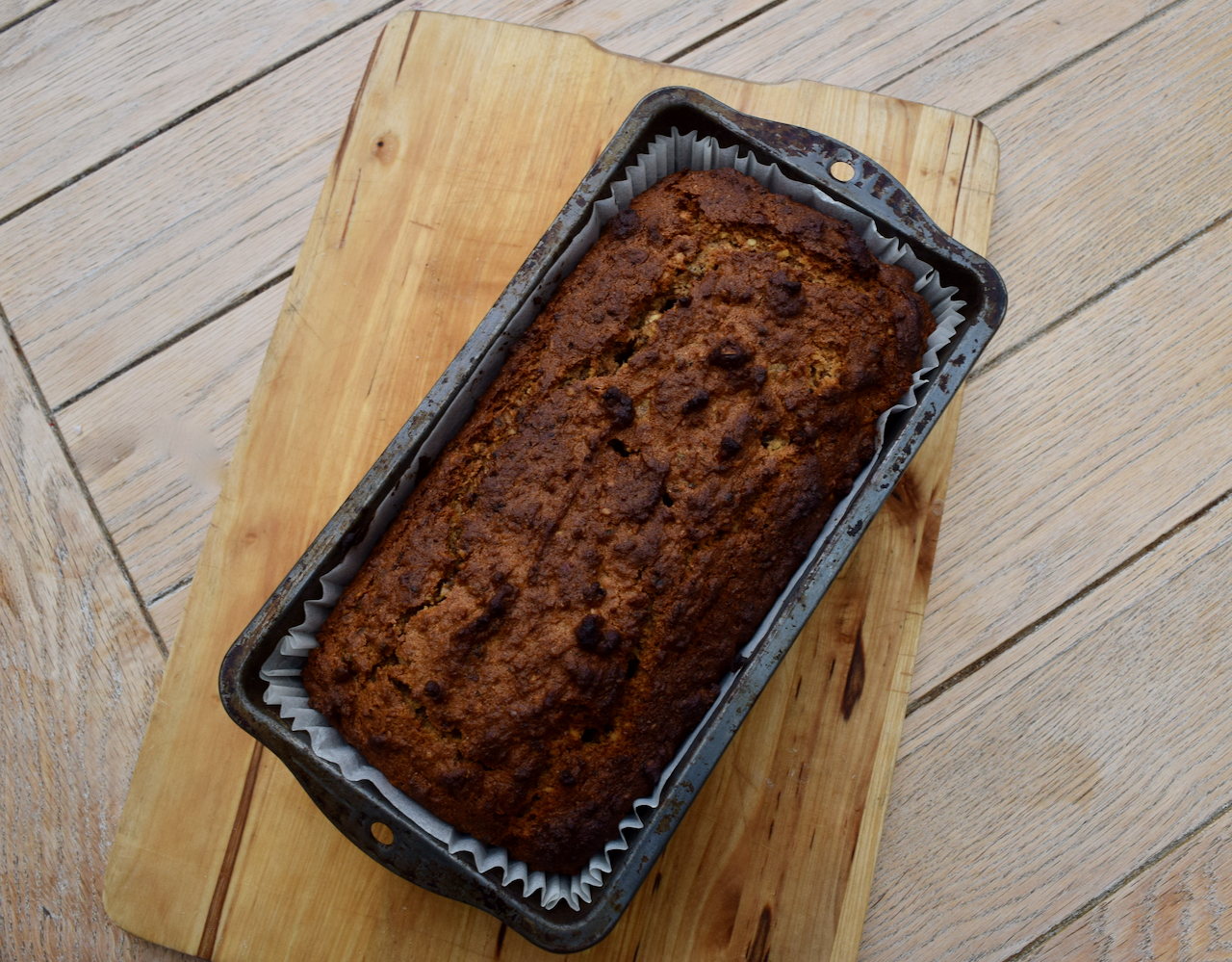 Your cake is cooked when it's firm, smelling so good and a skewer comes out clean when poked in the middle. Leave it to cool slightly before removing from the tin and leaving it to cool further for as long as you can bear before slicing.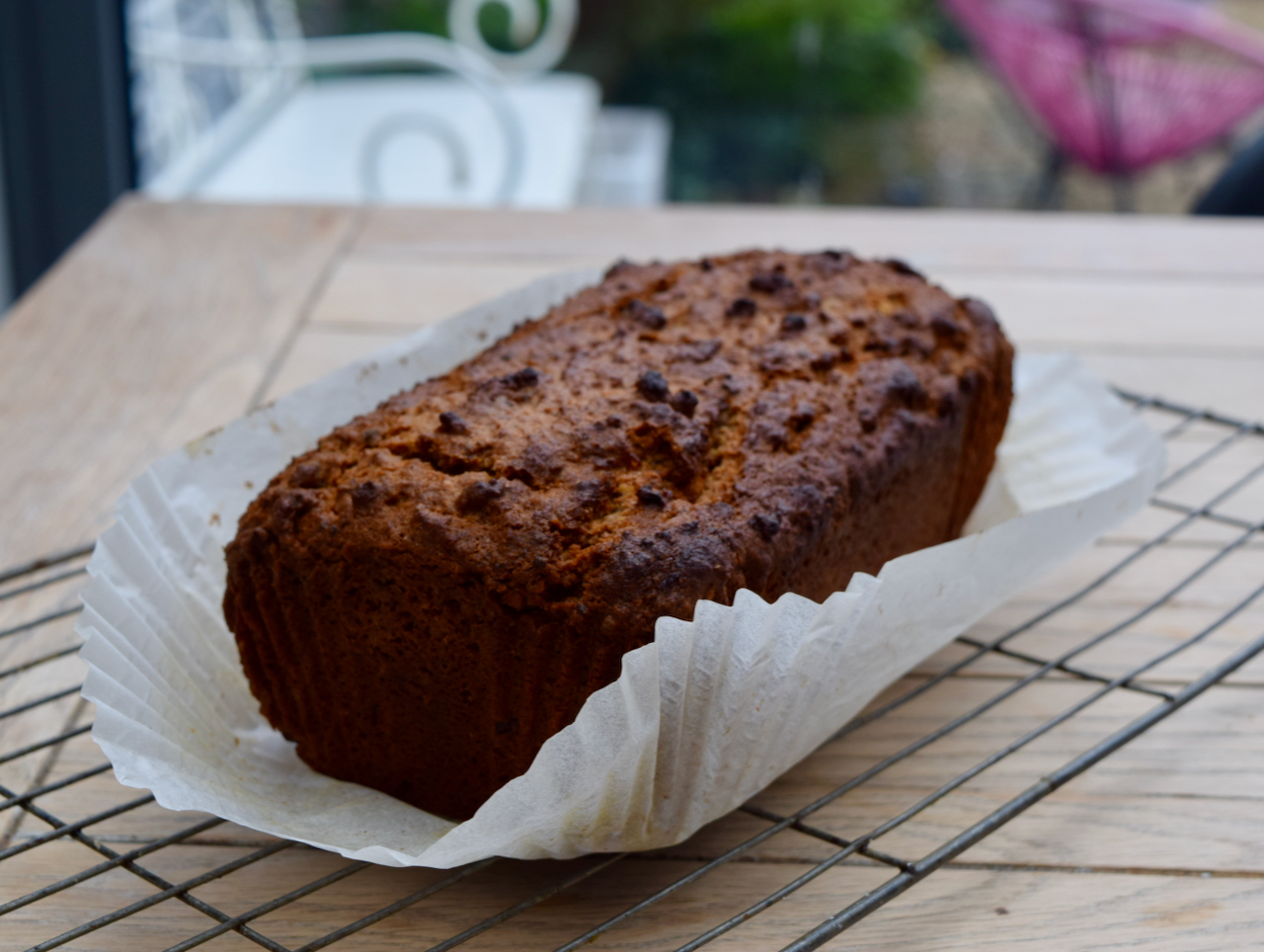 I bloody love this in great big slabs with generous amounts of butter, but don't feel you have to join me.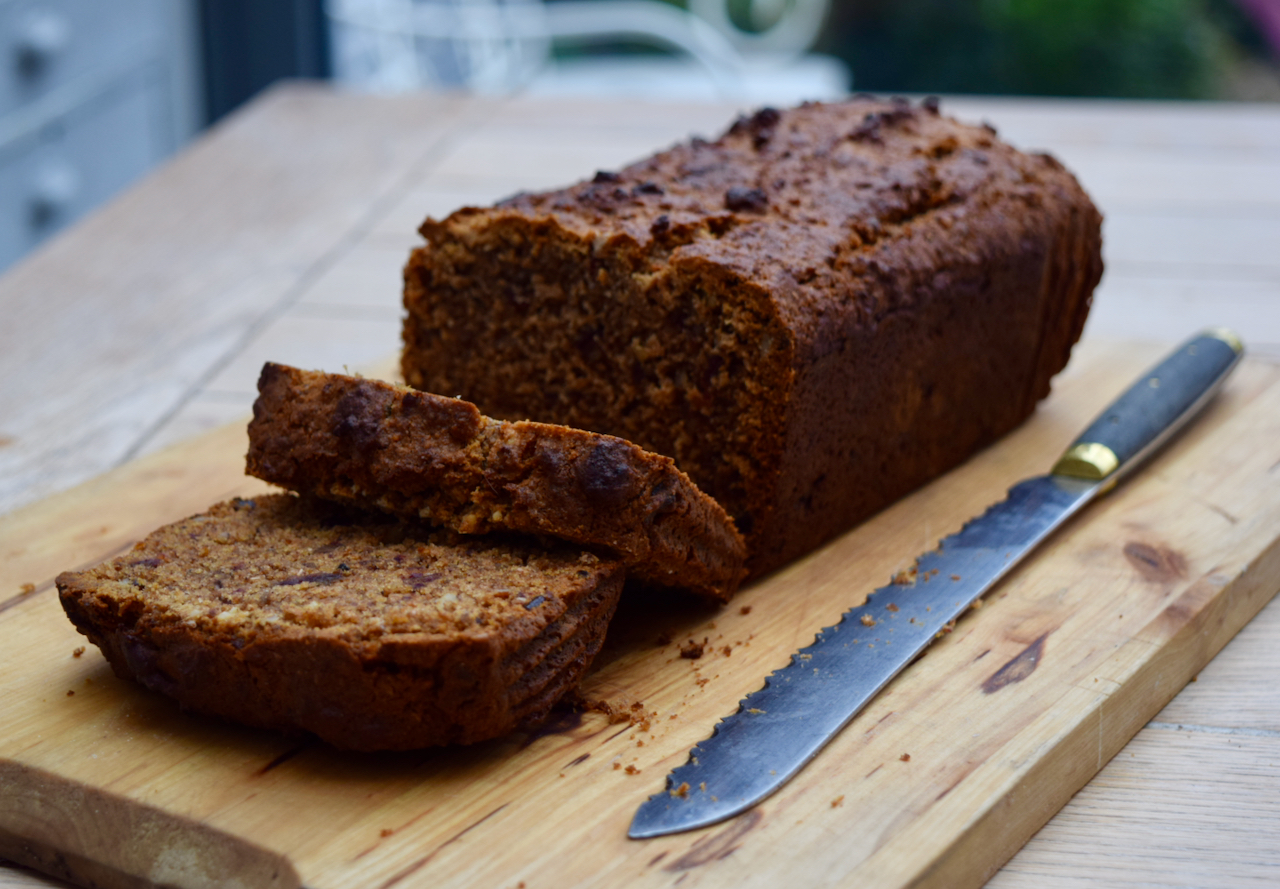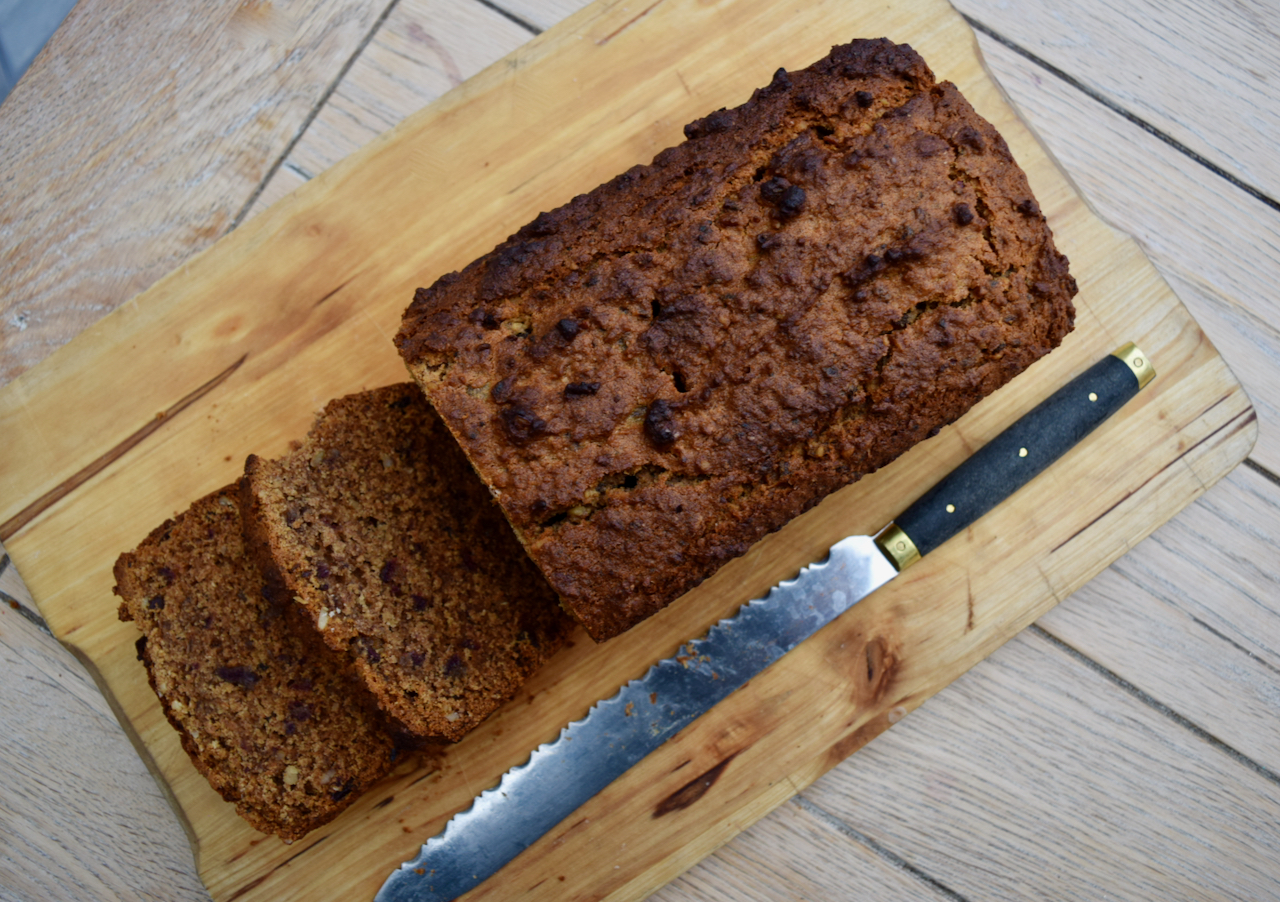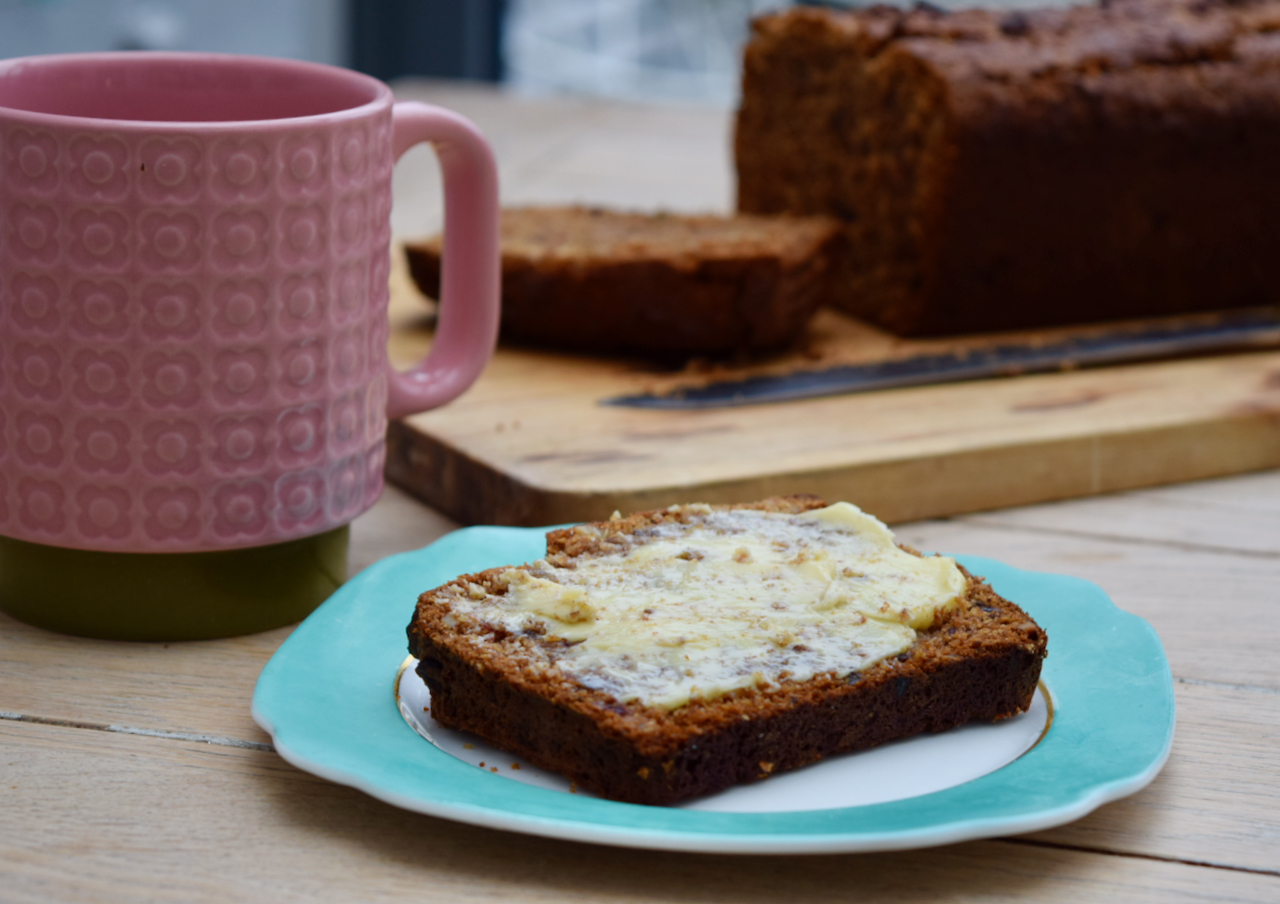 Nutty, moist, warming; this humble Date and Pecan Loaf is the kind of cake based simplicity I adore. No bells and whistles here, just a delicious, date based vehicle for a lot of butter.
Lucy x
Date and Pecan Loaf recipe
Makes one loaf, about 8 tasty slices
You will need one bowl or your stand mixer or food processor for this and a 1kg lined loaf tin
225g soft dates, stoned and chopped
75g pecan nuts, or walnuts if you'd prefer
110g self raising flour
110g wholemeal flour
2 teaspoons baking powder
110g soft butter or Stork
110g soft brown sugar
1 teaspoon mixed spice or cinnamon
1 egg
100ml milk
Pre heat your oven to 160 degrees fan assisted and line your 1kg loaf tin with a loaf tin liner or baking paper or butter it well.
Chop your pecans and dates by hand or process briefly in your food processor. Add the butter or Stork, soft brown sugar, both flours, baking powder, cinnamon or mixed spice and egg into the food processor or into a large bowl or the bowl of your stand mixer along with the chopped dates and nuts.
Process, beat or mix until you have a smooth batter. Mix in the milk then scrape the cake mixture into your lined loaf tin and level the top. Bake for an hour, covering the top loosely with foil if the cake is browning too quickly. The cake is ready when it's firm to the touch, smelling amazing and a skewer comes out clean when poked into the middle of the cake.
Leave to cool slightly before removing from the tin and leaving to cool on a wire rack for as long as you can bear. Serve in generous slices, slathered with butter, if you like. The loaf will keep for a good 5 days, well wrapped, in an airtight container.