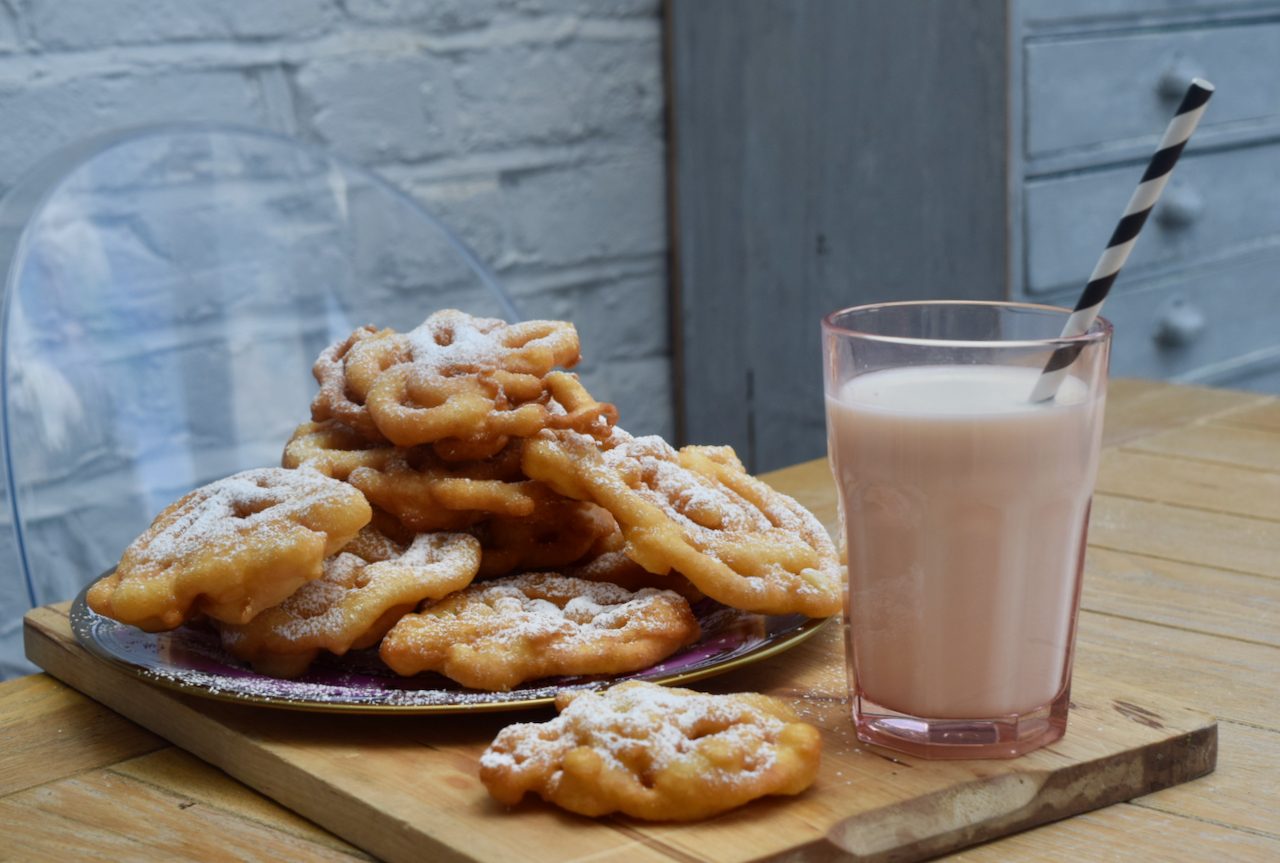 Funnel Cakes recipe
School's out, not that it has been in for the last 4 months but you know what I mean. At least we have a few months off from nagging, home-schooling and more nagging. Now, in the new normal world we live in, we have to entertain our children for the next 6 weeks whilst remaining socially distant, masked and alert. A great way to keep them busy is in the kitchen. These Funnel Cakes are fun to eat, and prepare, even though you'll have to fry them *agh health and safety alert*.
Funnel Cakes have all the taste and feels of the seaside, without the drama of a doughnut. These are golden swirls of batter, lightly fried then dusted in icing sugar. Eat them hot from the fryer, slapping your children's hands away, because you will want to eat these all yourself. I made them when I was home alone and literally had to sellotape my hands behind my back to stop me going in for a fourth. Don't be put off thinking this is a yeasted batter; it's not, it's a simple one, involving nothing more than simply whisking all the ingredients together in one bowl. This is then piped into hot oil in Jackson Pollock style whirls. Thank you to BBC Food for the inspiration for these crispy beauties.
These are best eaten hot, dusted with a flurry of icing sugar, which is no hardship, I am happy to confirm.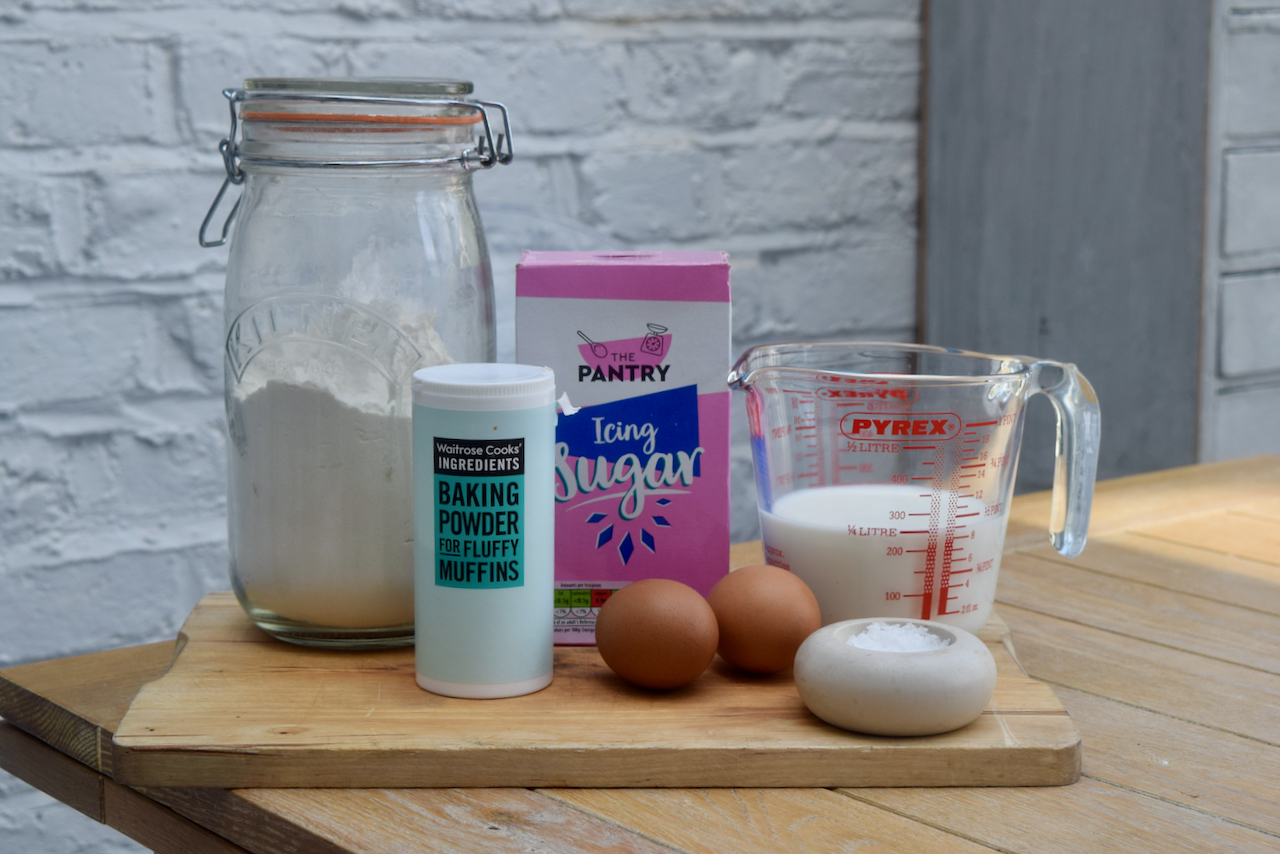 Not a very inspiring line up, but don't be deceived, these Funnel Cakes are simple, hot and divine. Get your summer helpers involved with whisking and dusting, then all you have to do is fry them.
Make a start with the oil. Using a high sided frying pan or sauce-pan, add the oil so it comes a couple of inches up the sides. Heat over a medium high flame until a crumb of bread, when dropped in, browns in seconds.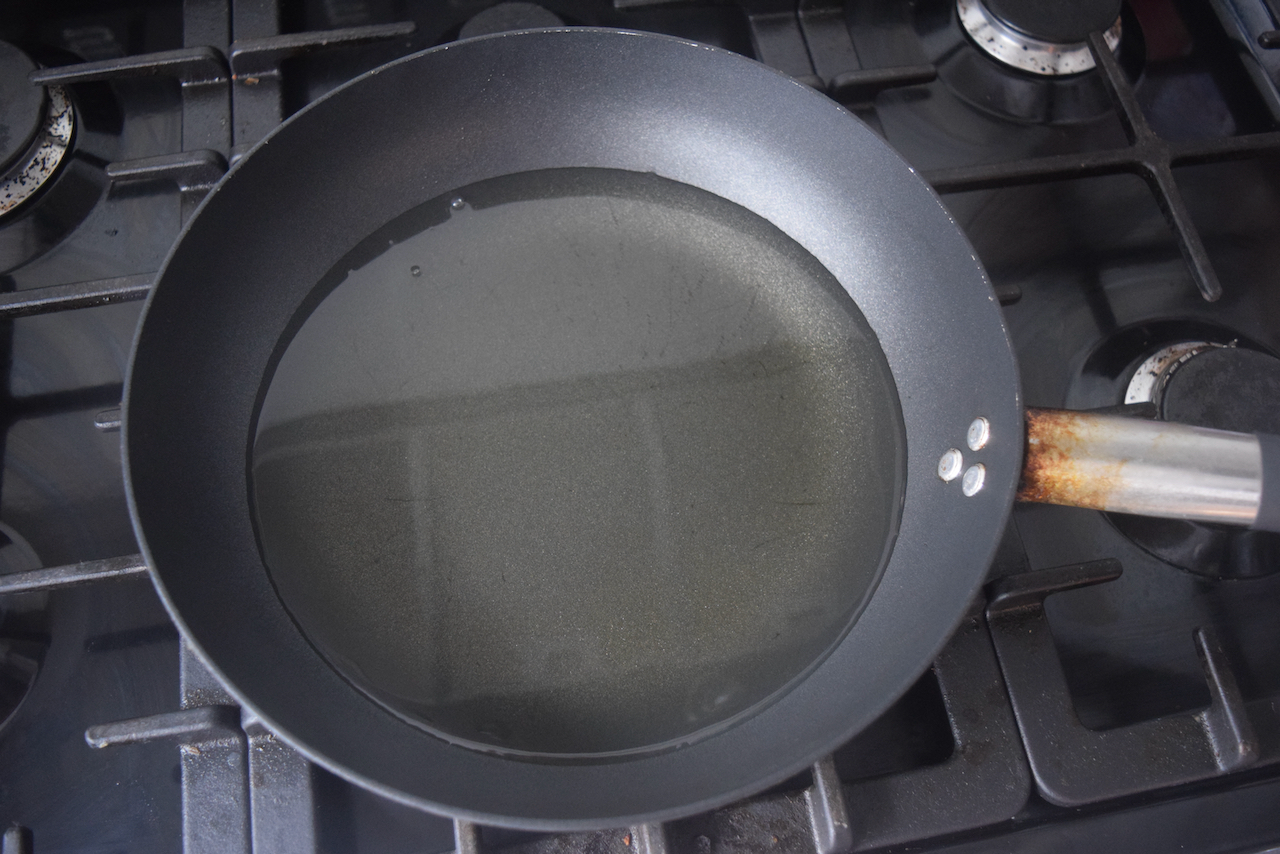 Whilst keeping an eye on the oil, prepare the Funnel Cake batter. In a large bowl add the flour, icing sugar and baking powder with a pinch of salt.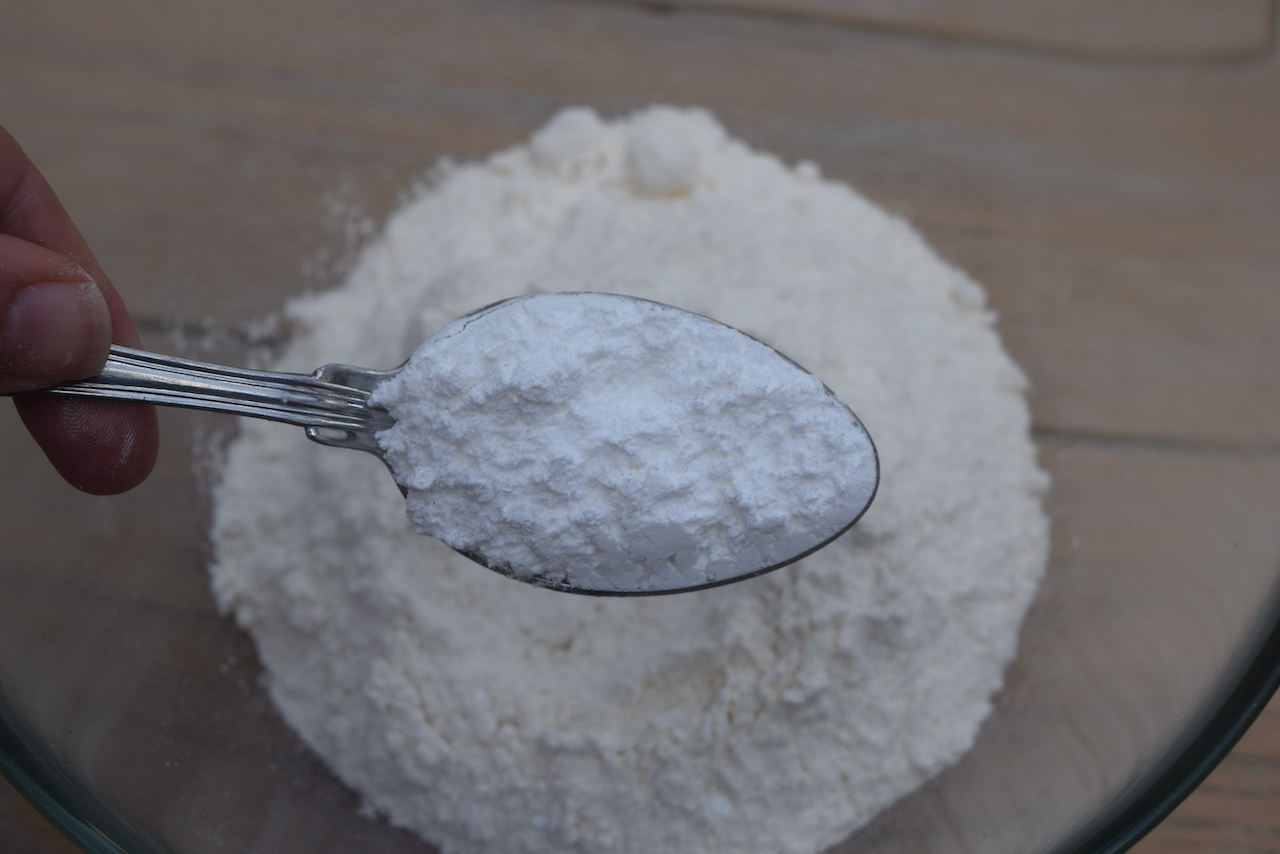 Next, add the eggs then pour in the milk.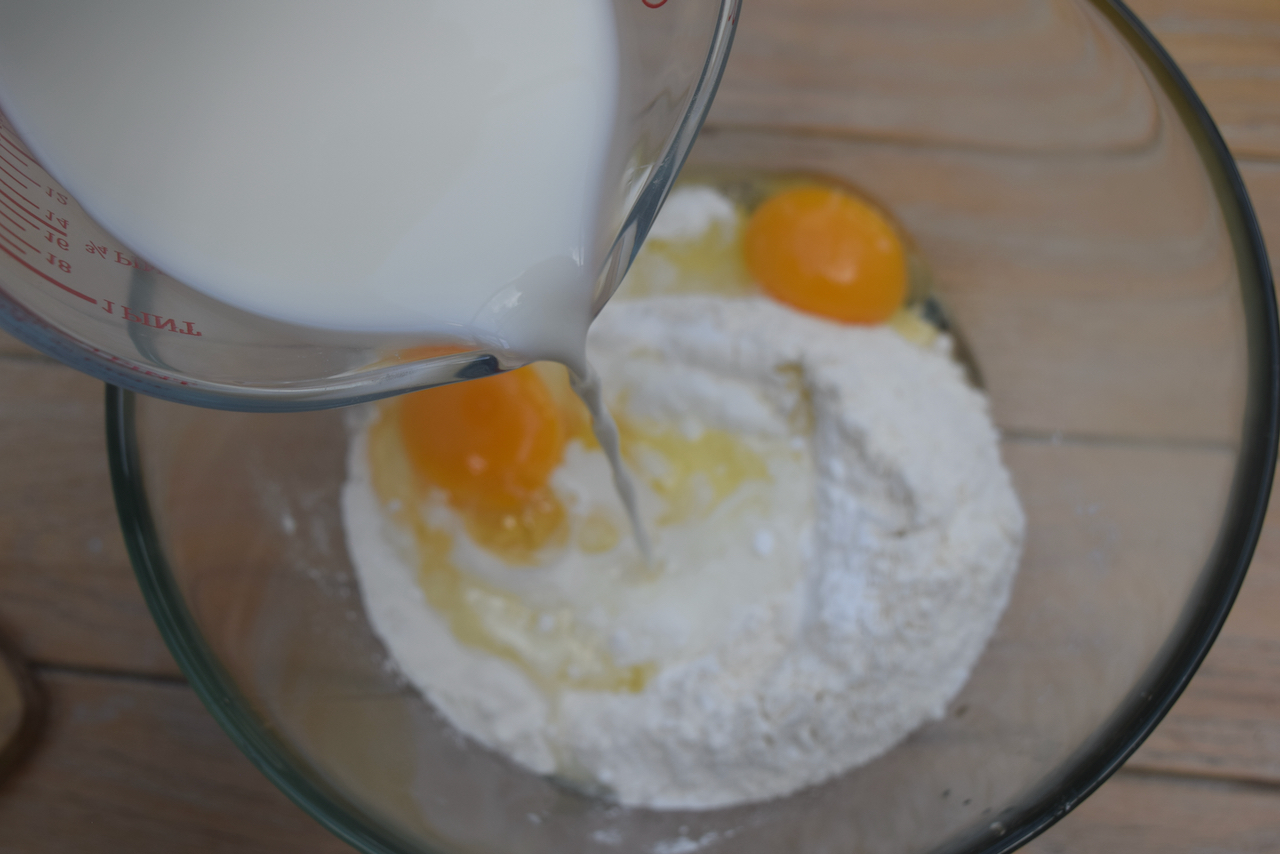 Whisk all the ingredients together until you have a smooth, thick batter.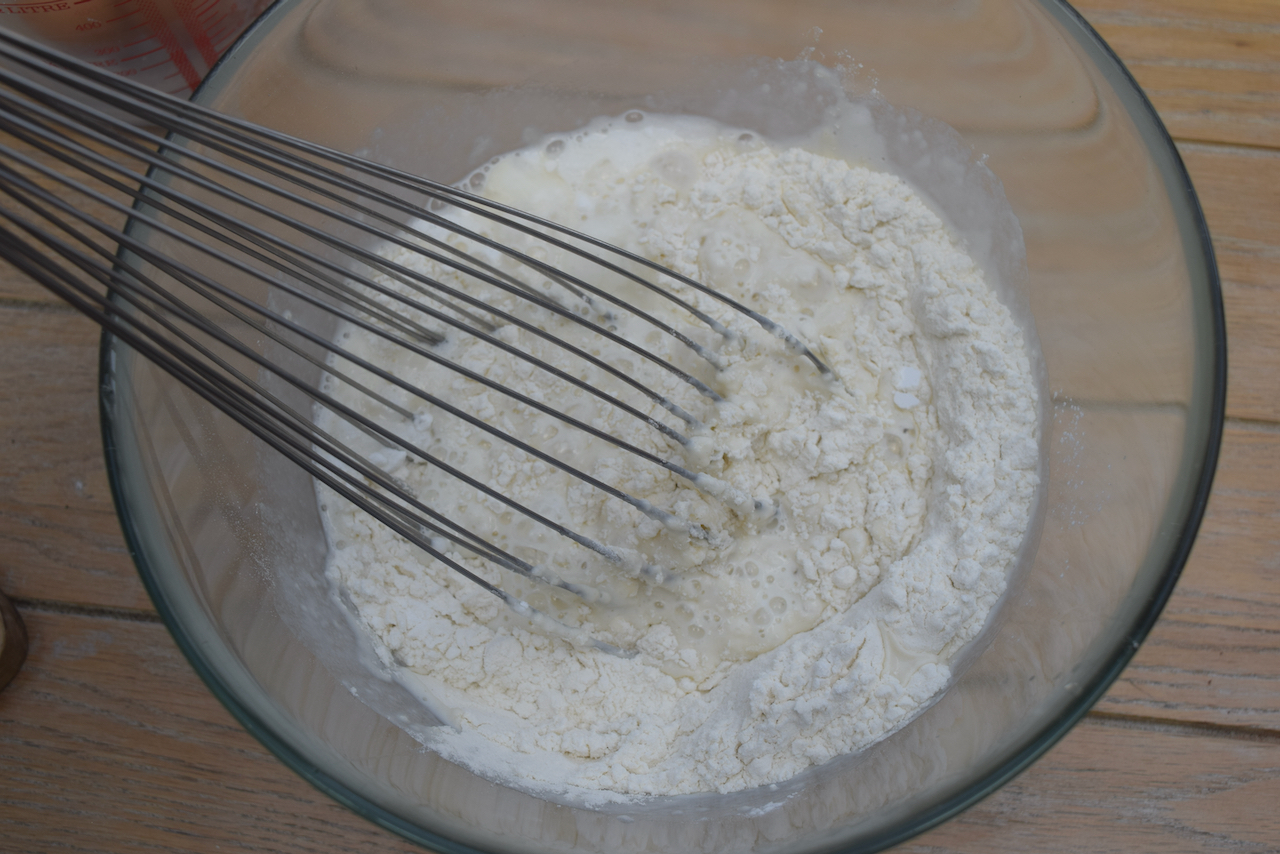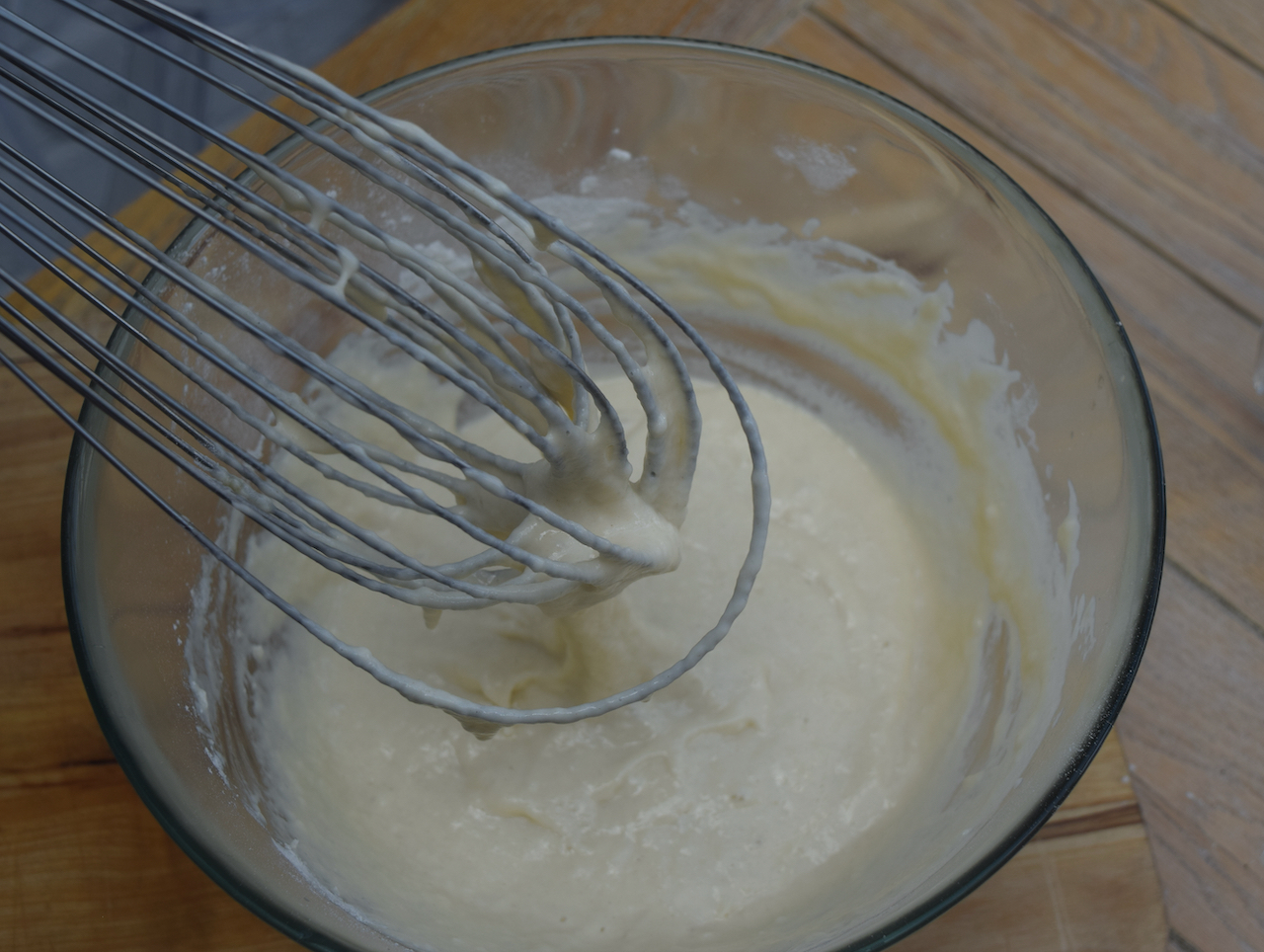 Scrape the batter into a disposable piping bag, a large food bag or a squeezy bottle. If you're using a bag, pop a clip on the end to avoid spillage.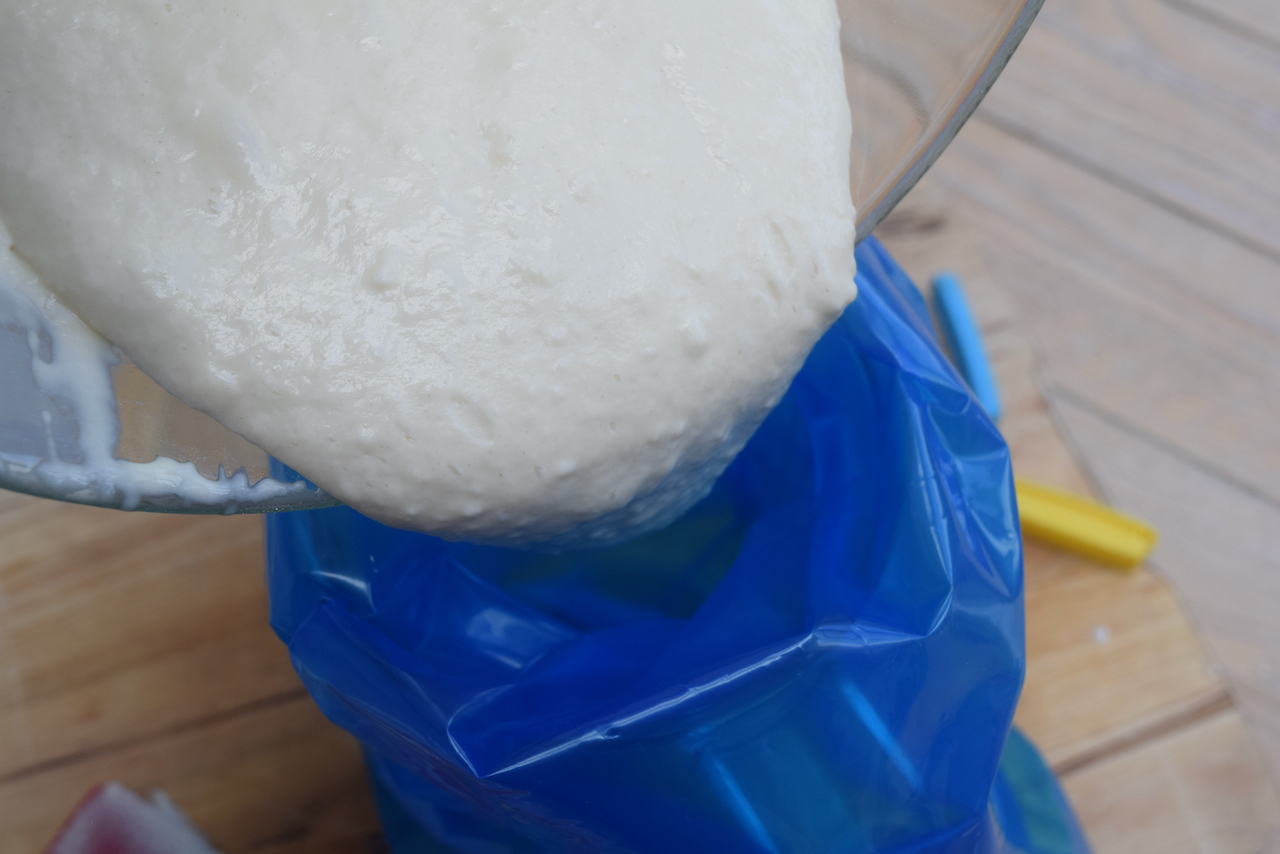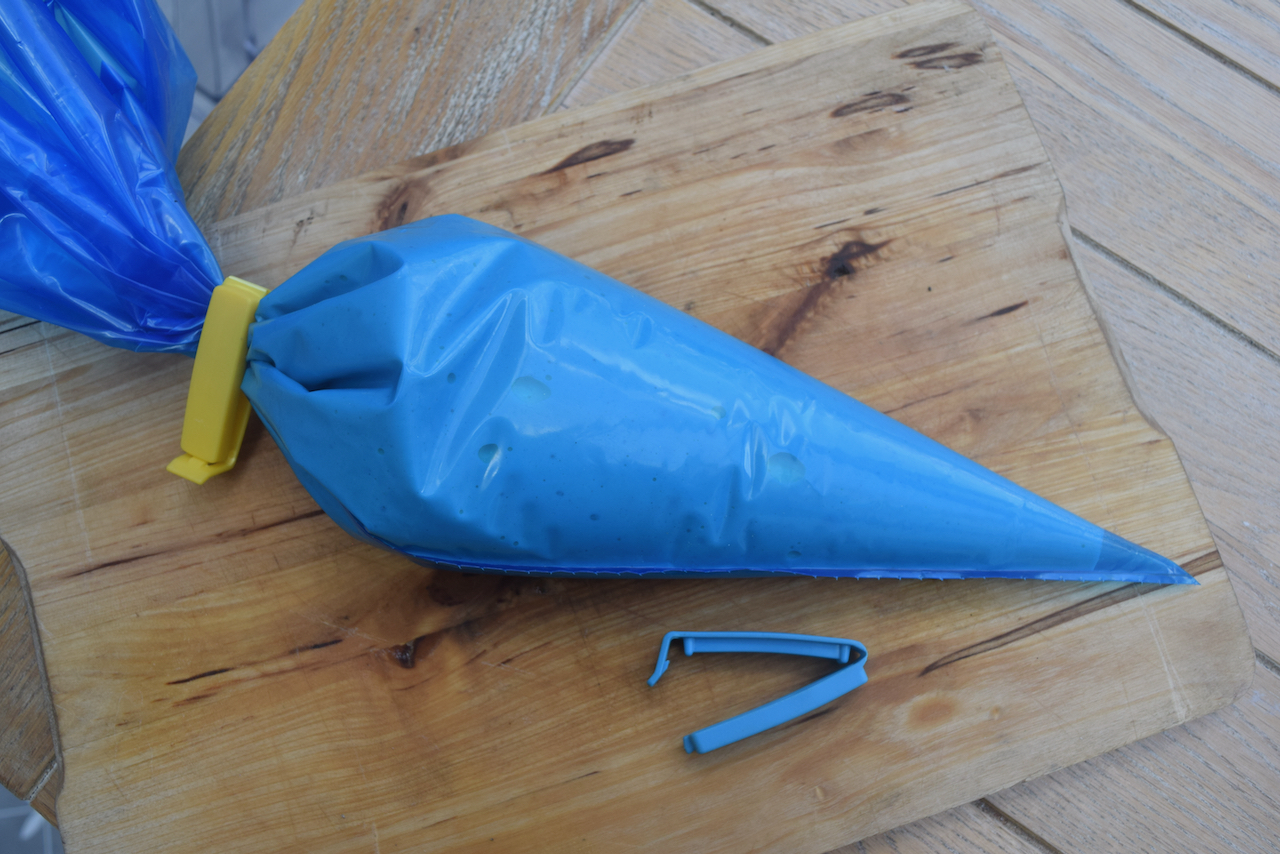 Once your oil's hot, you're ready to pipe. Snip the end off the piping or food bag. Now, carefully, drizzle the batter into the hot oil. You want to layer the ribbons of batter in random fashion in a rough circle.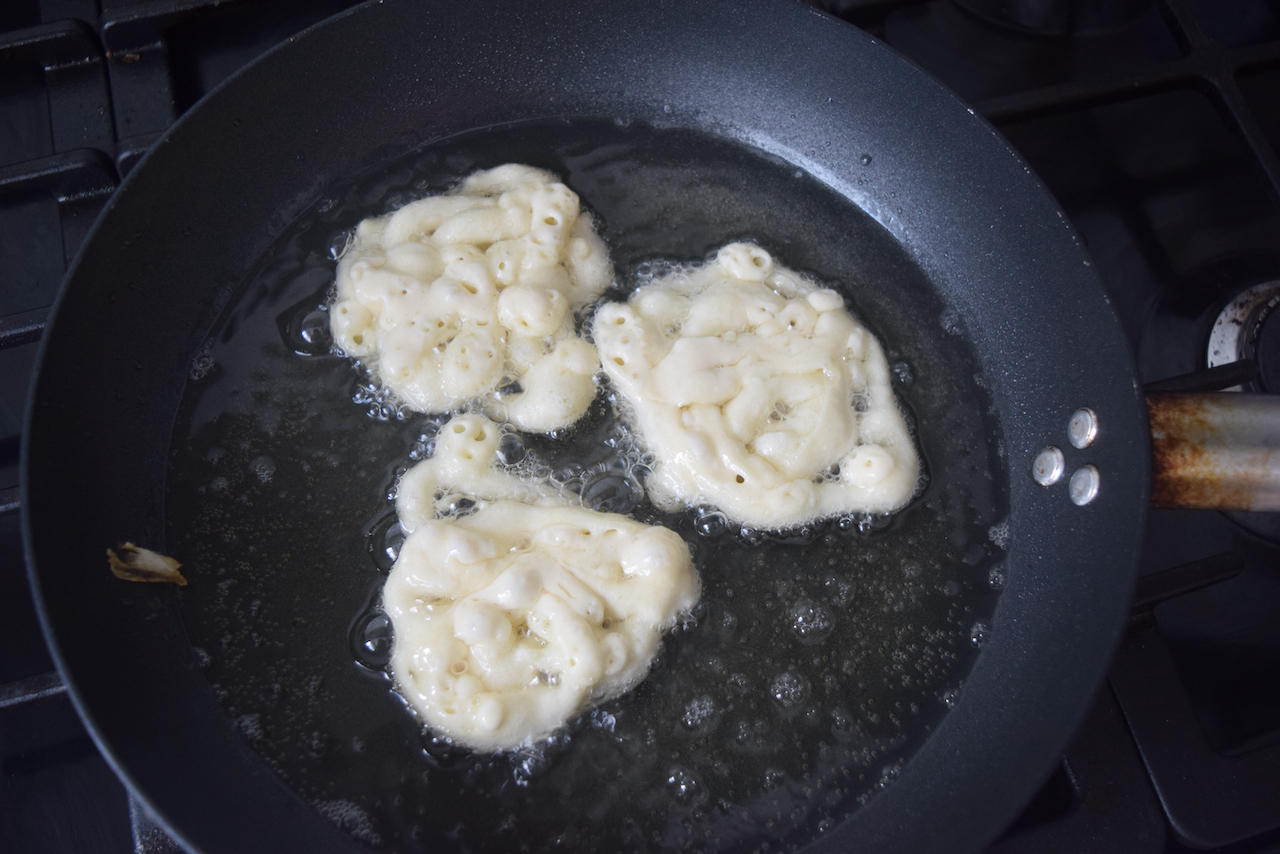 Cook them for around 1 to 2 minutes on each side, until they're golden and crisp.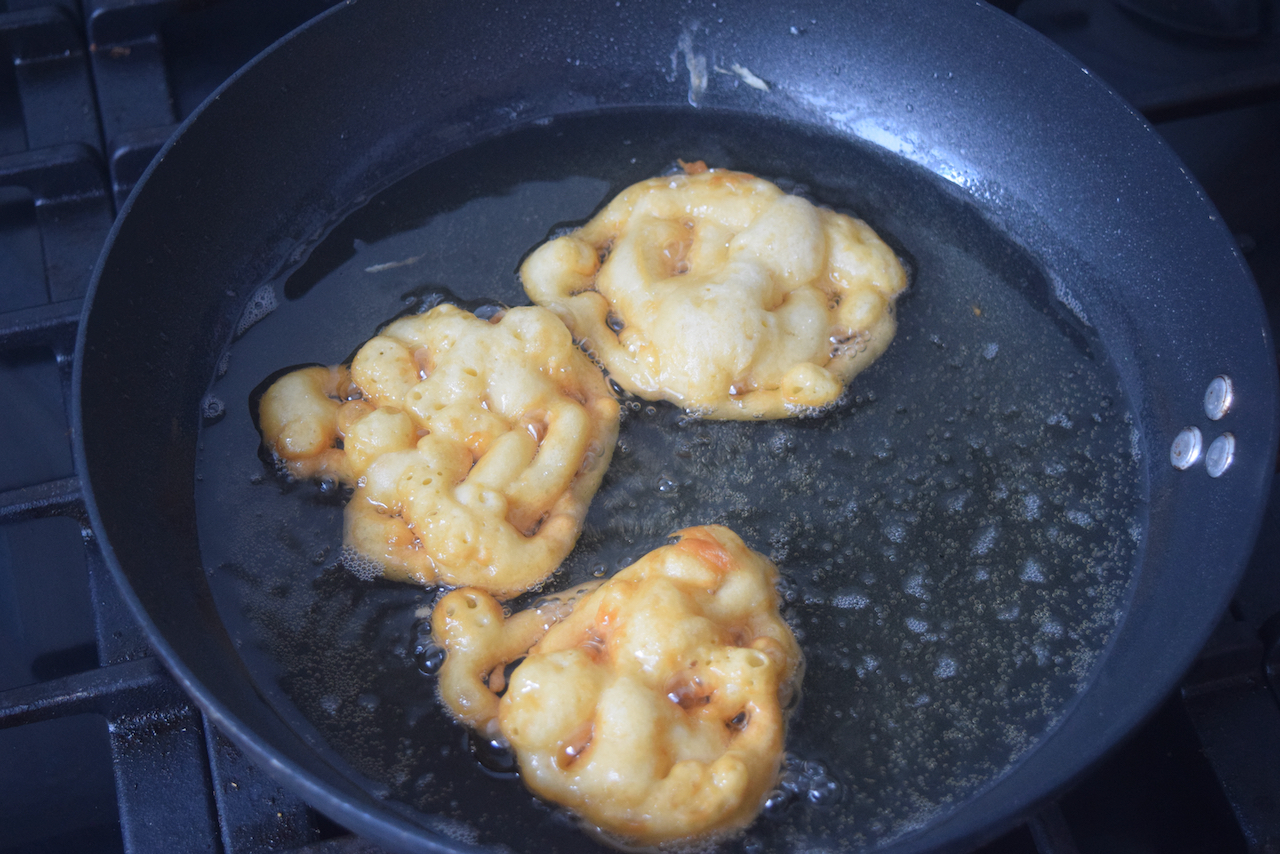 Lay the cooked Funnel Cakes onto a lined tray while you finish the batch.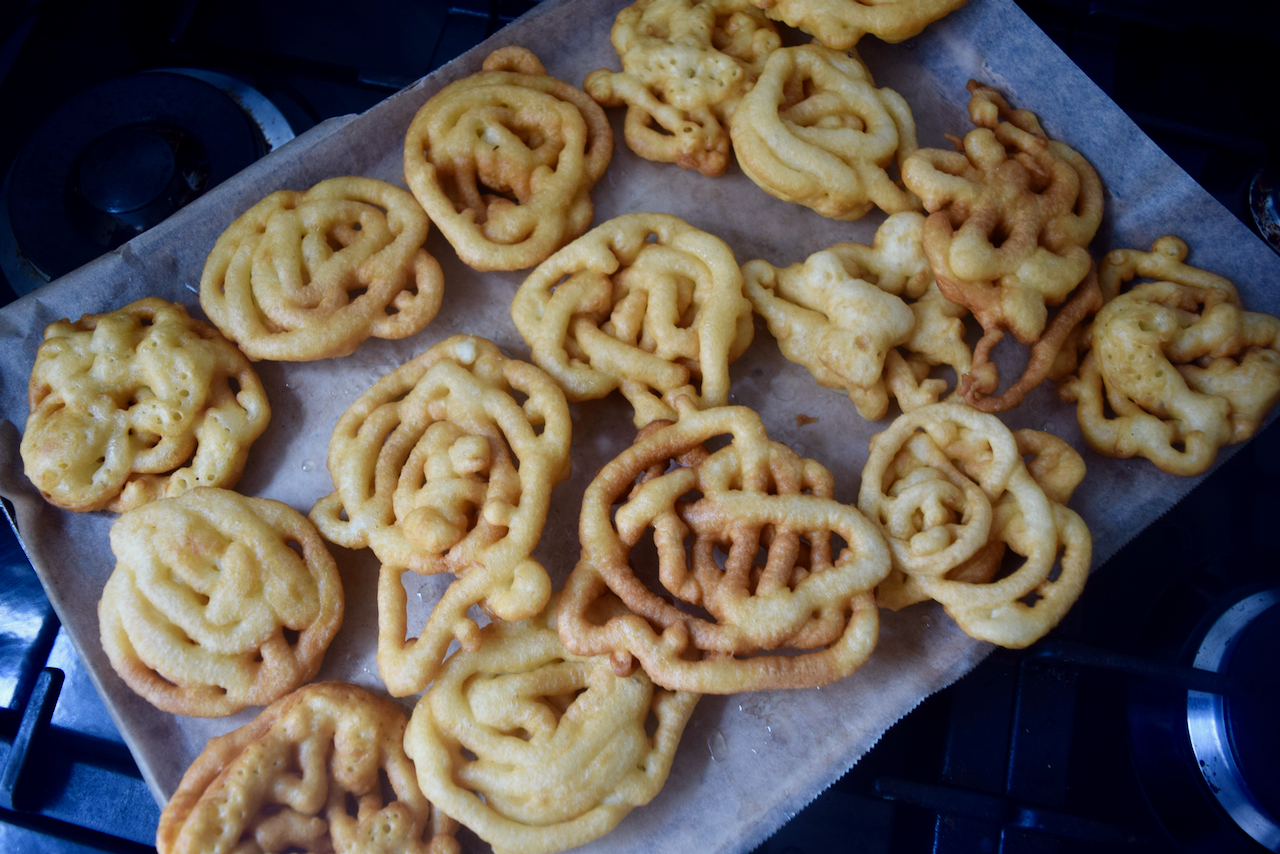 Rustic is good here *messy*.
Dust them with a generous flurry of icing sugar and serve piping hot. With milk for the children, or a coffee for you.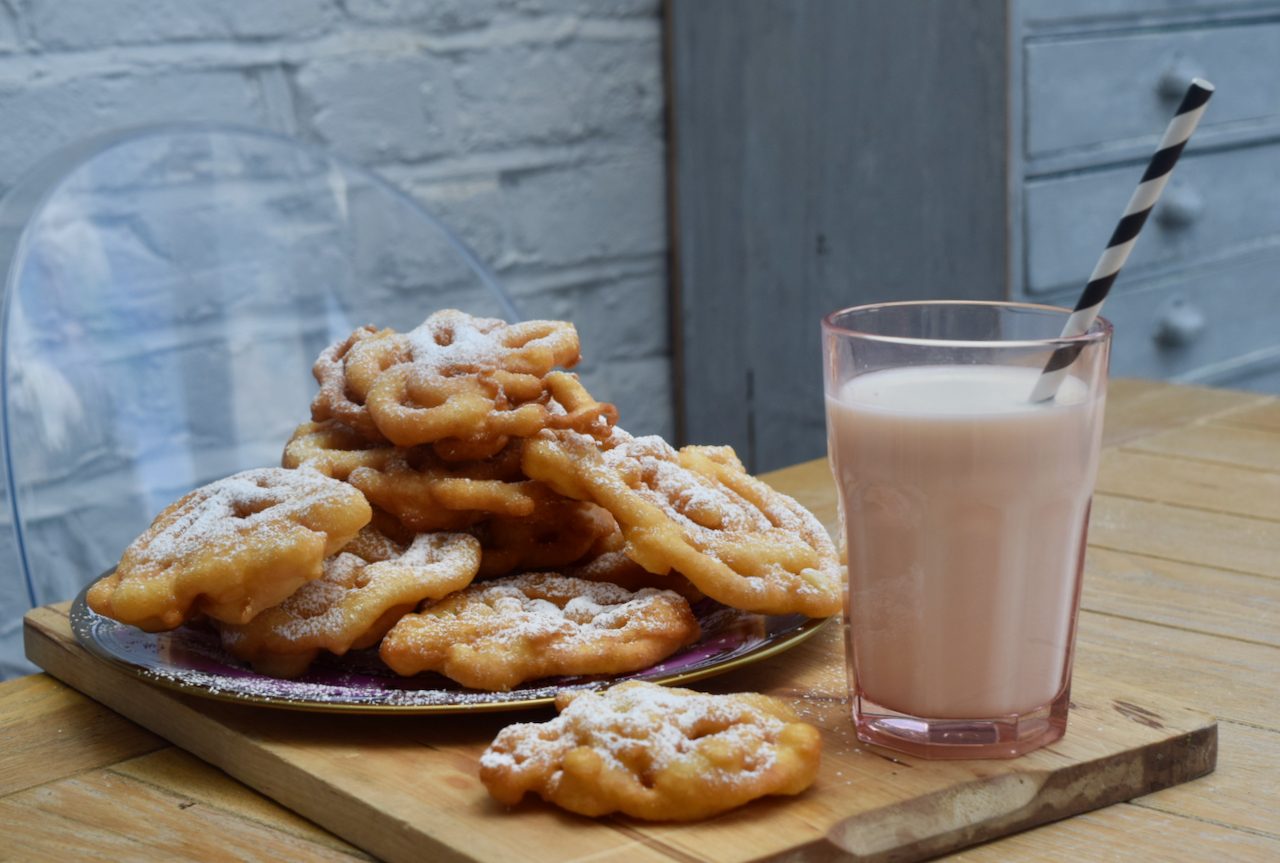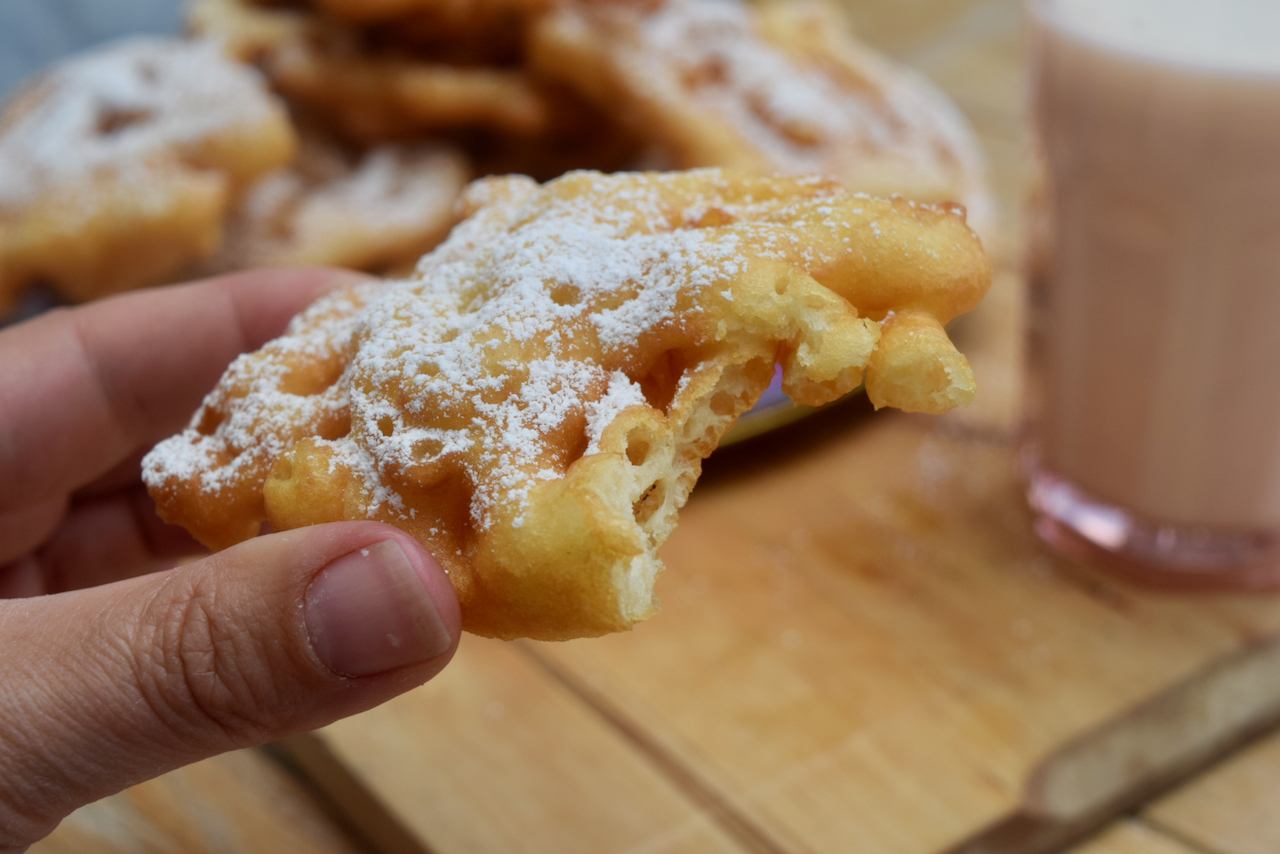 These Funnel Cakes are so tasty, this batch disappeared almost instantly. They have a whiff of seaside hot doughnuts from the pier, without having to leave the house, or get robbed for £10 for the slot machines.
Lucy x
Funnel Cakes recipe
Makes 16 to 18, size dependent
You will just need a bowl and a frying pan for this
Vegetable or sunflower oil for deep frying
300g plain flour
1 tablespoon icing sugar, plus extra for dusting
2 teaspoons baking powder
275ml milk, whatever milk you have to hand
2 eggs
Take a large sauce pan or high sided frying pan and add a good couple of inches of oil. Heat over a medium flame until a crumb of bread browns quickly when you drop it in.
While this heats up, keep an eye on the oil whilst you make the batter. Add to a large bowl the flour, baking powder, icing sugar and salt. Drop in the two eggs then pour in the milk. Whisk to create a thick-ish batter. Scrape this into a disposable piping bag or food bag or squeezy bottle. Seal the end of the bag with a clip to prevent leakage.
When your oil is hot enough, snip the end off the bag and carefully squeeze in your batter, messily creating a rough shape making sure the ribbons of batter cross over. No need to be too precise here, go freehand. You should have room for around 3 in the pan. Cook for a minute or so on each side, or until golden and crisp. Remove using a slotted spoon, place on a lined baking tray to drain and carry on until all the funnel cakes have been made.
Dust the warm Funnel Cakes with plenty of icing sugar and serve whilst still hot. These are best eaten on the day but any leftovers could be warmed quickly in the oven and still be delicious.