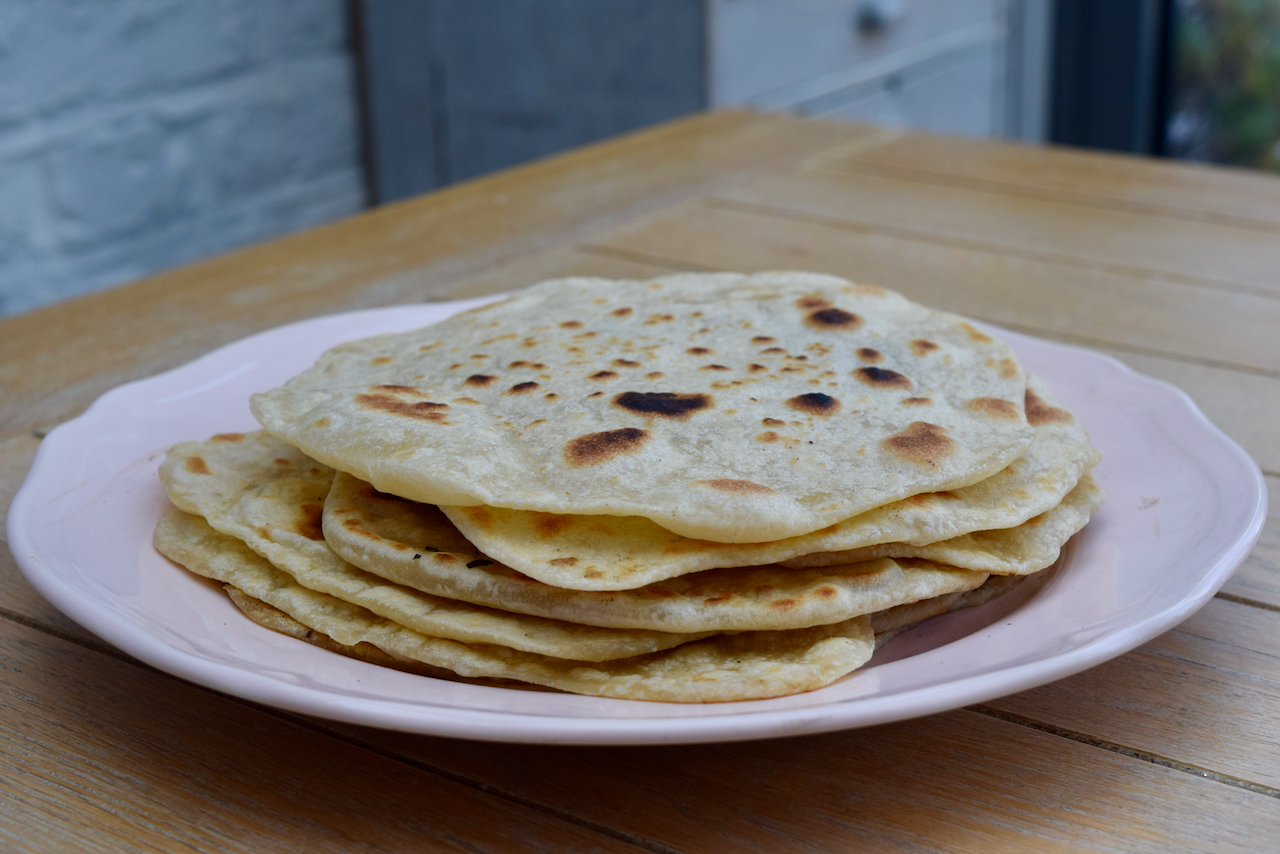 Homemade Tortillas Recipe
Unperturbed by the hideous sound of my own voice, I have taken to your screens again for another vlog. This time I hope to help with the question everyone hates at the moment 'what's for lunch?'. These Homemade Tortillas or wraps may be the answer to your prayers.
These simple, 4 ingredient staples can be fashioned into a whole host of meals. Try quesadillas, burritos or just use them instead of a dull old sandwich. Fill them with fried chicken, halloumi or the good old freezer friend, the fish finger. Tortillas are yeast free so don't panic and any old plain flour will do. I used butter for mine, but apparently lard, oil or vegetable fat will be just as good.
They're not instant, taking about an hour or so to make, but some of us have a bit more time on our hands at the moment and are frankly grateful for the distraction.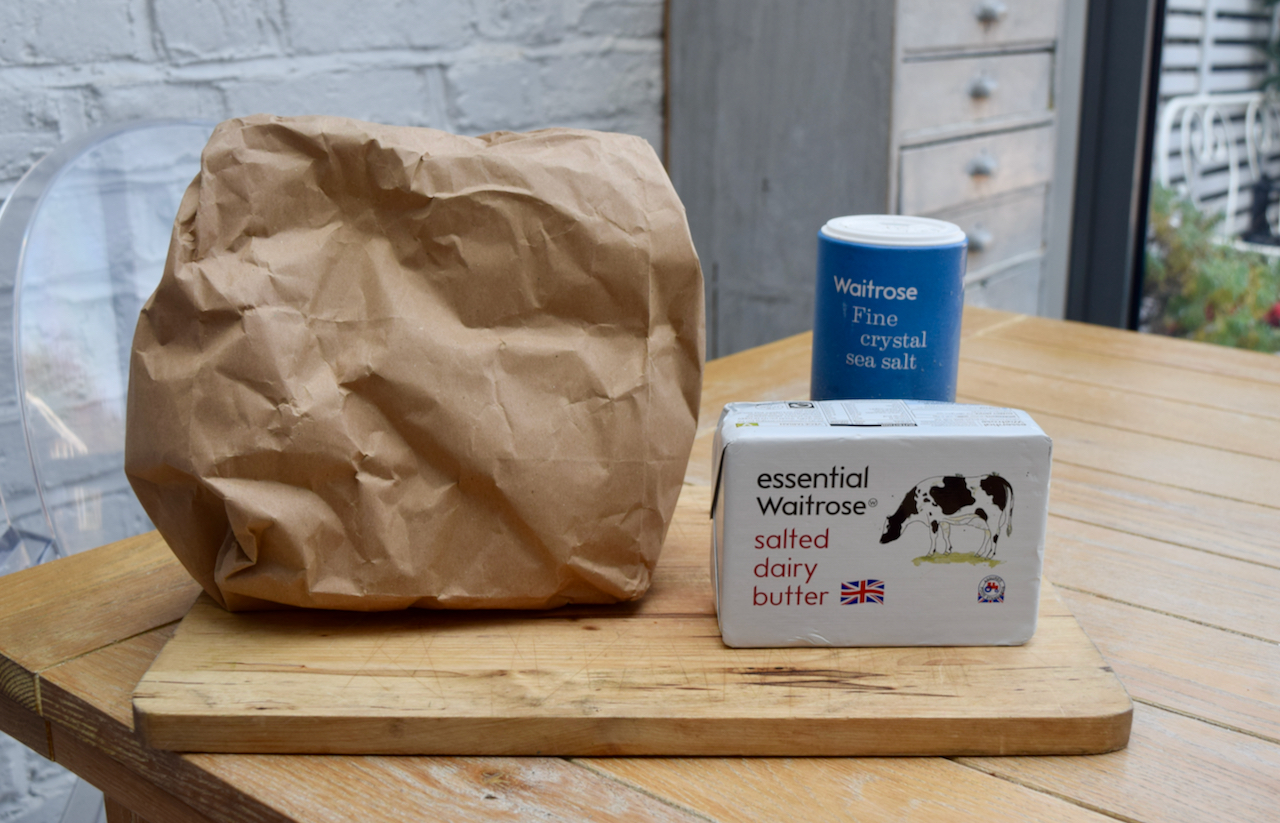 If you can't bear to watch my undyed roots and general ramblings on YouTube, here are a few visuals to help you make these delicious wraps.
Here's the hot water, butter, flour and salt dough ready for a ten minute knead.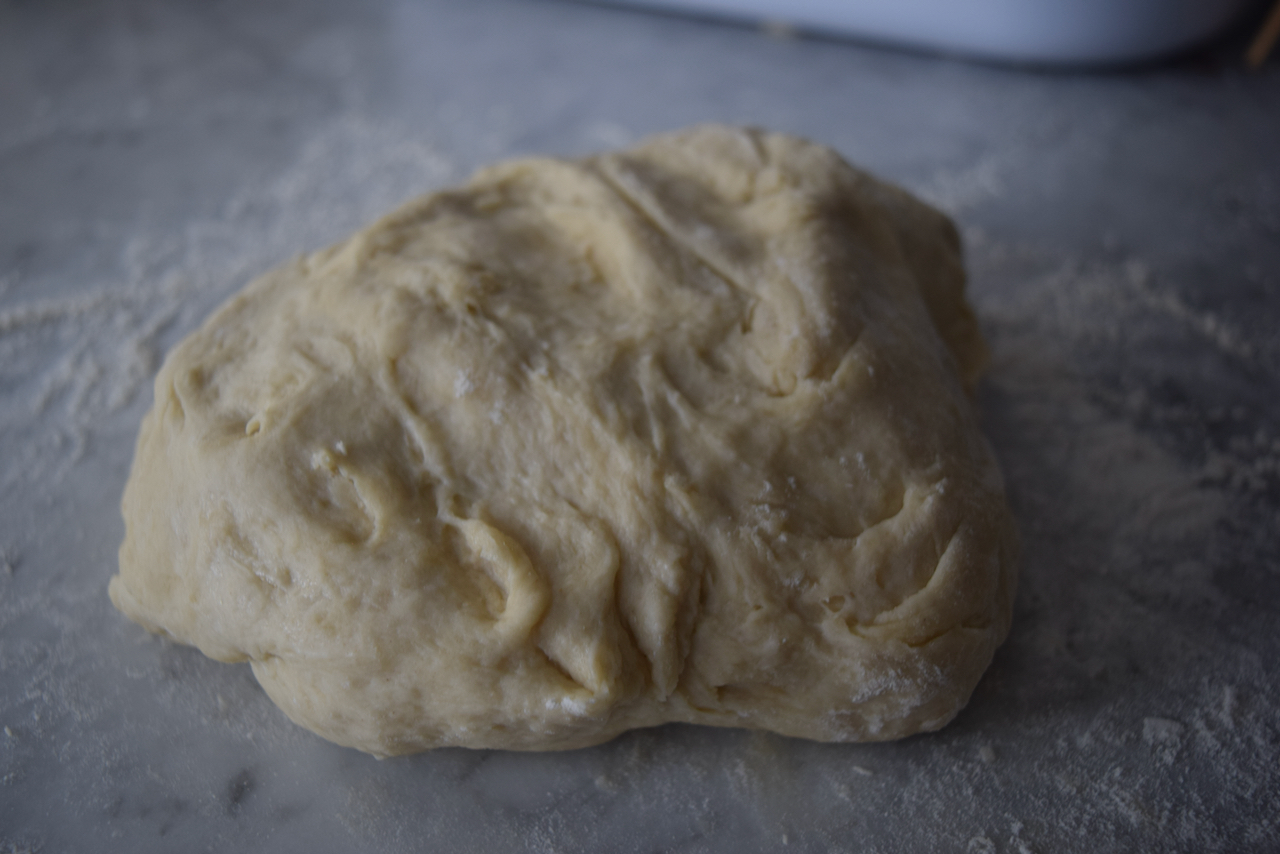 Now, try harder than I did to divide it into 12 equal-ish pieces.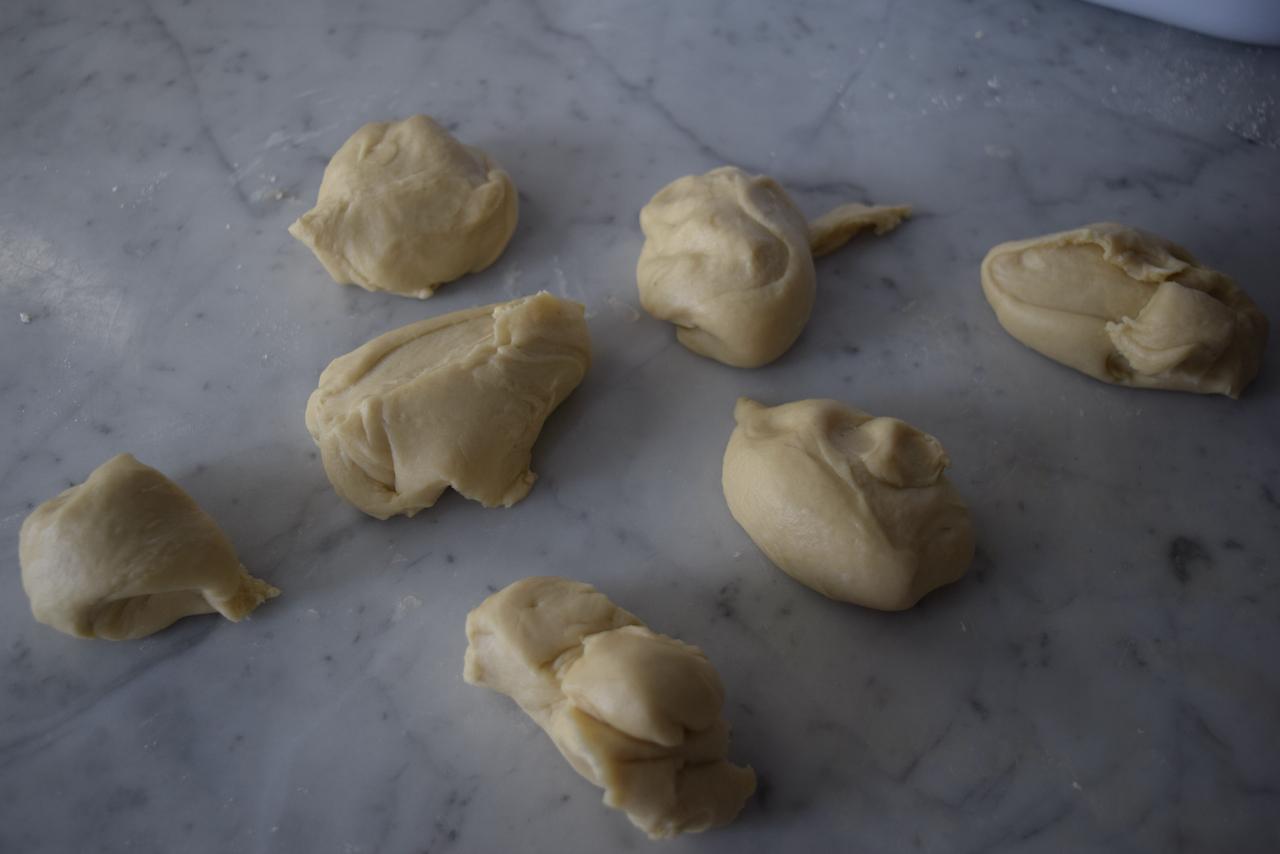 Fashion these into balls and leave to rest under a tea towel for 30 minutes.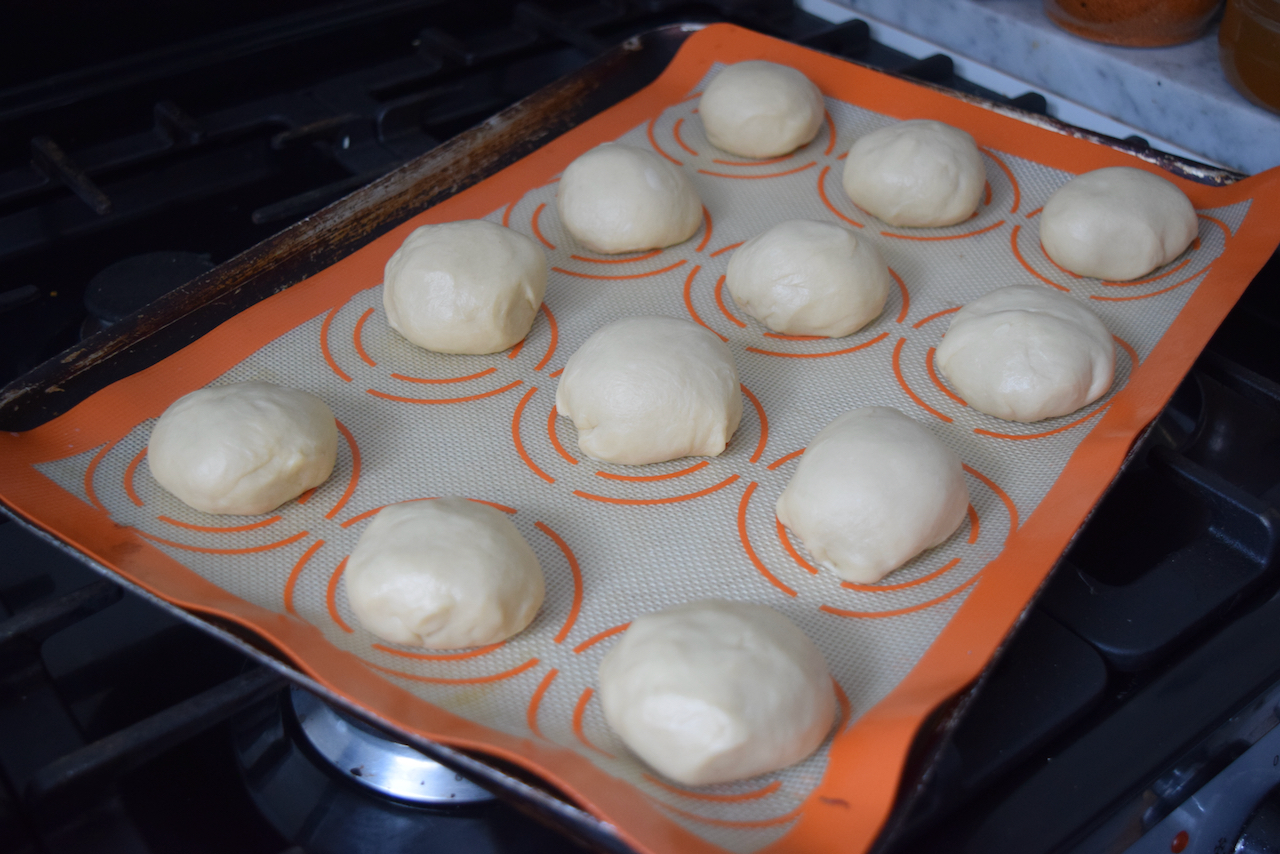 Once rested, shape each ball with your hands into a small circle then use the rolling pin to roll into a rough circle, just a couple of millimetres thick. If the dough is soft, use a little flour on the work surface when rolling out.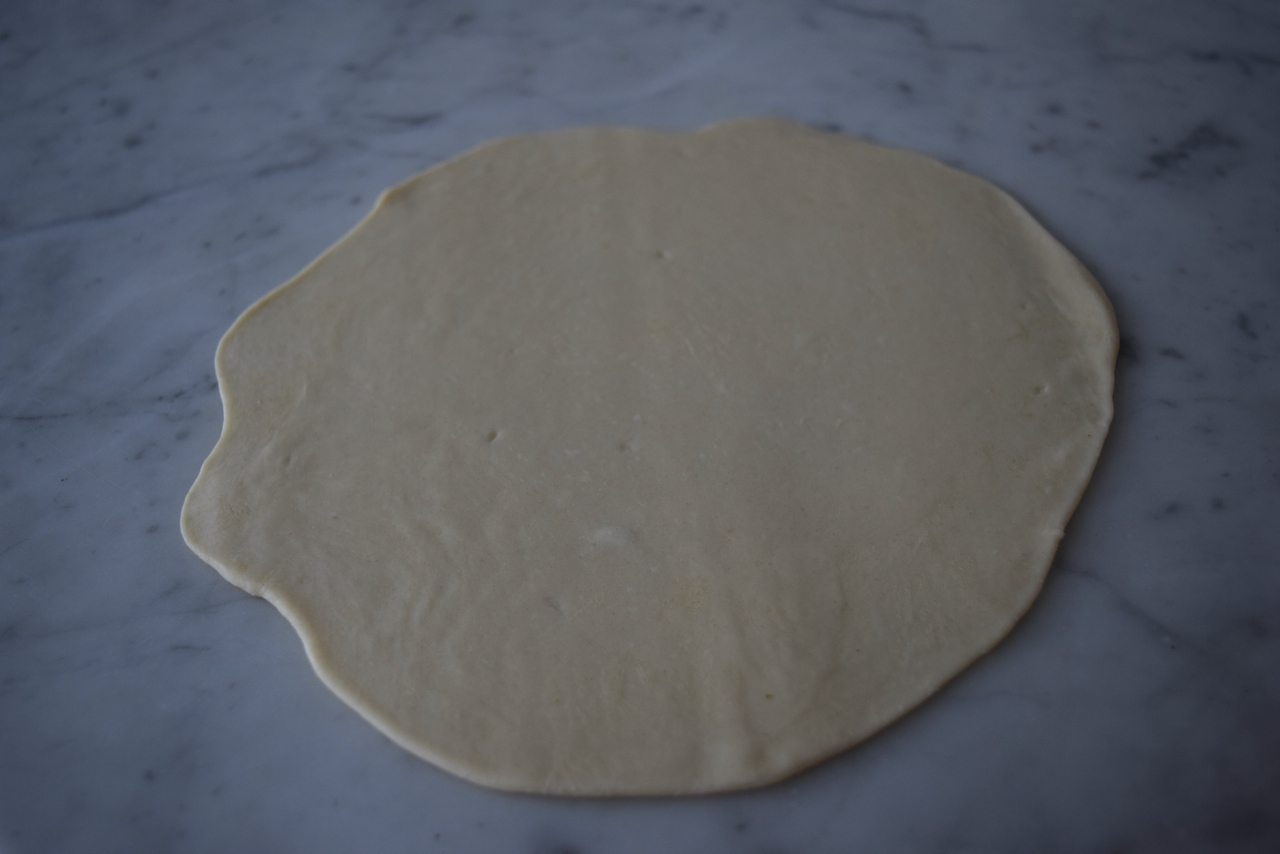 Heat your heavy bottomed frying pan and cook until golden and no longer doughy, for 1 to 2 minutes on each side.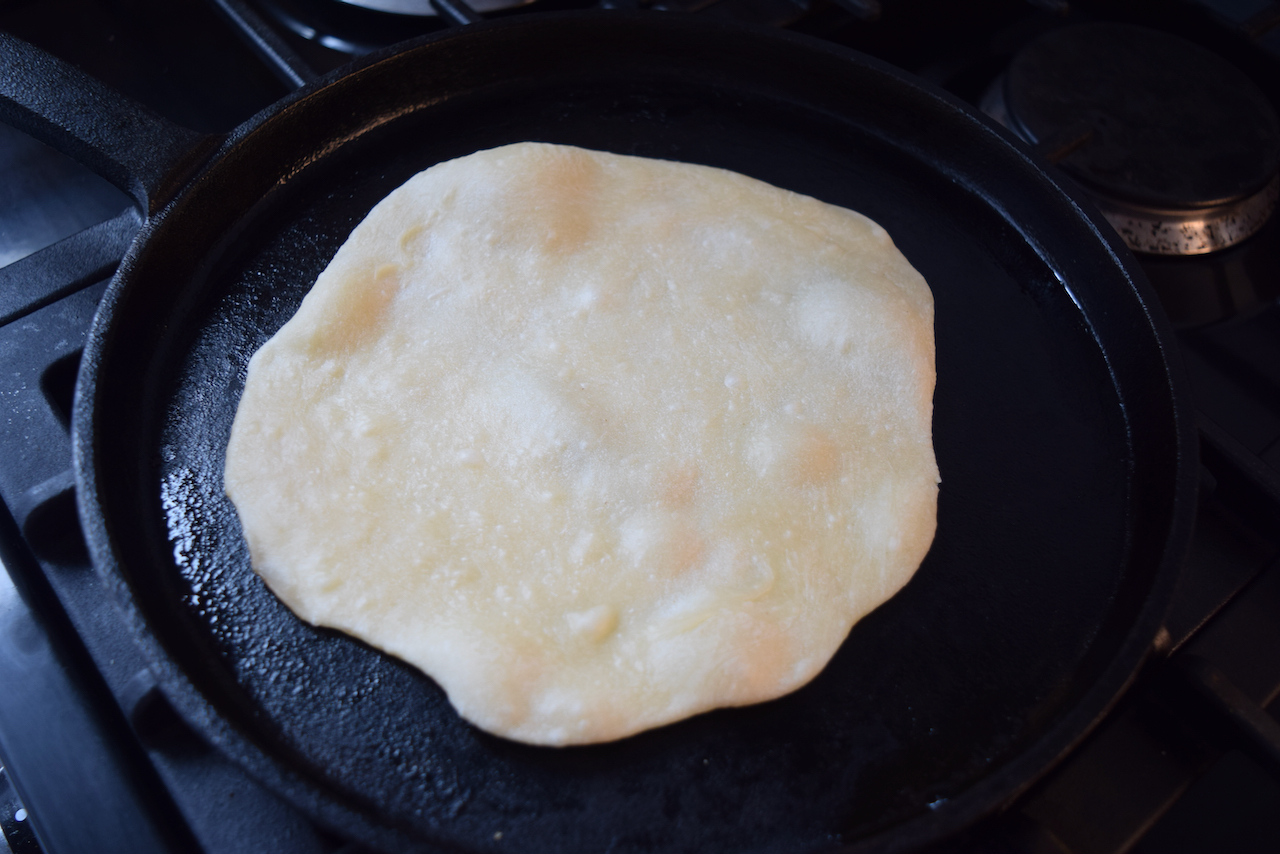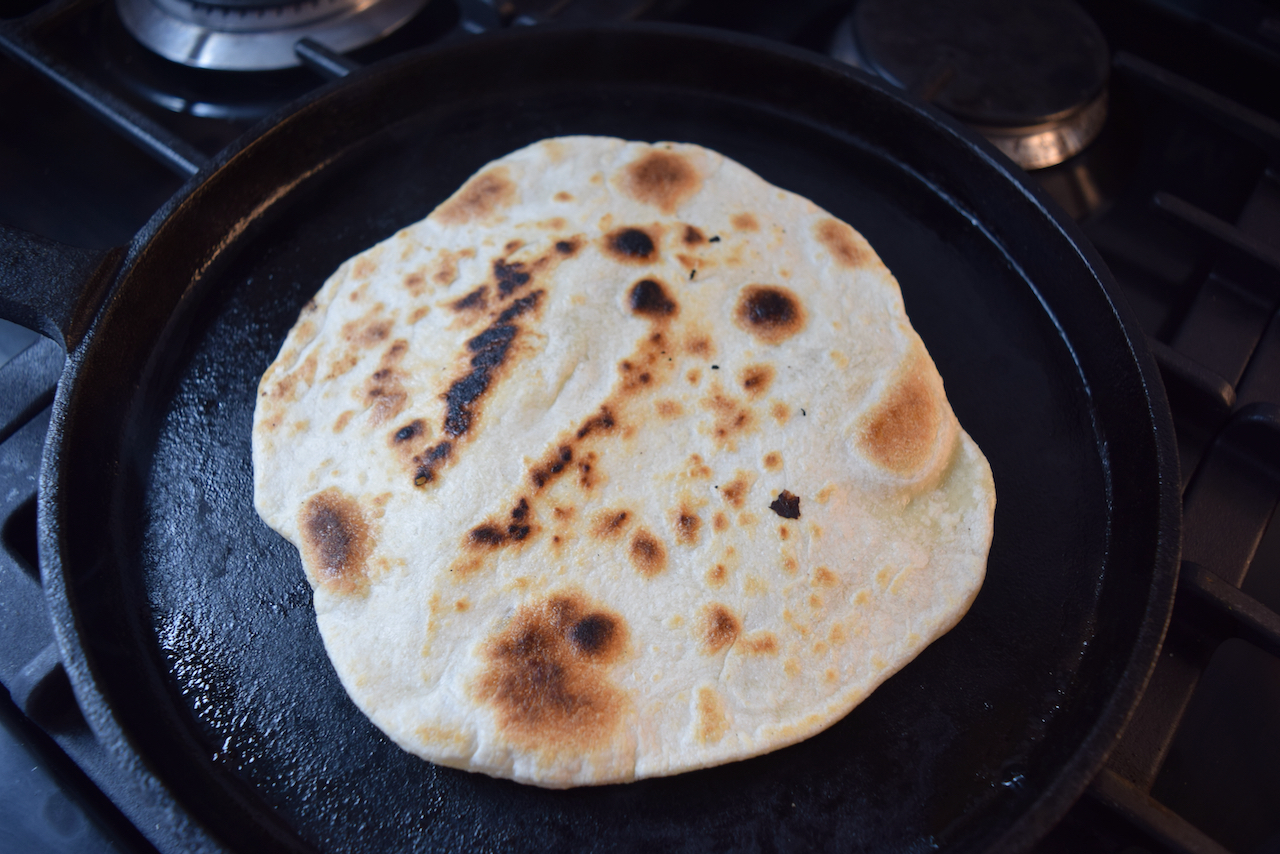 Continue with the other 11 tortillas. Then devour with the filling of your choice. Or just hot from the pan, one by one.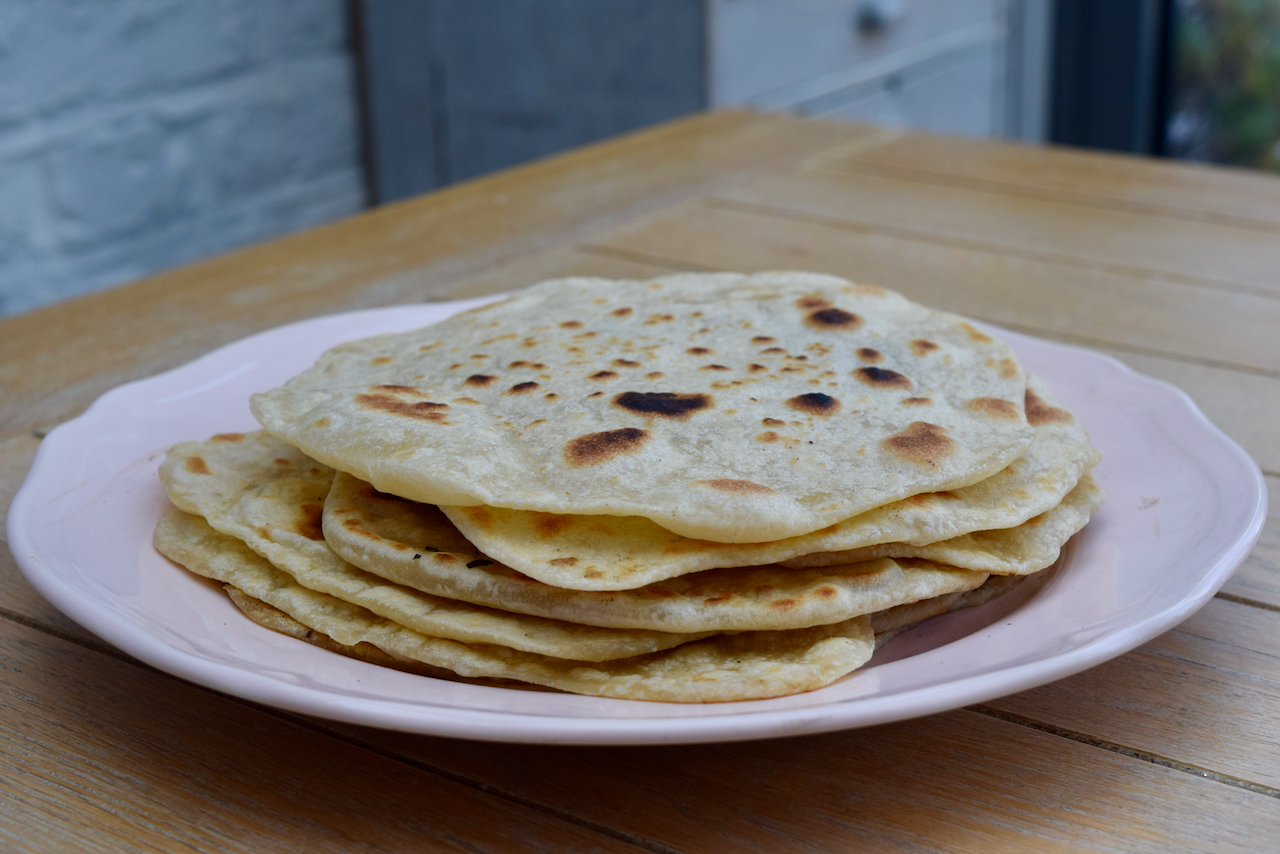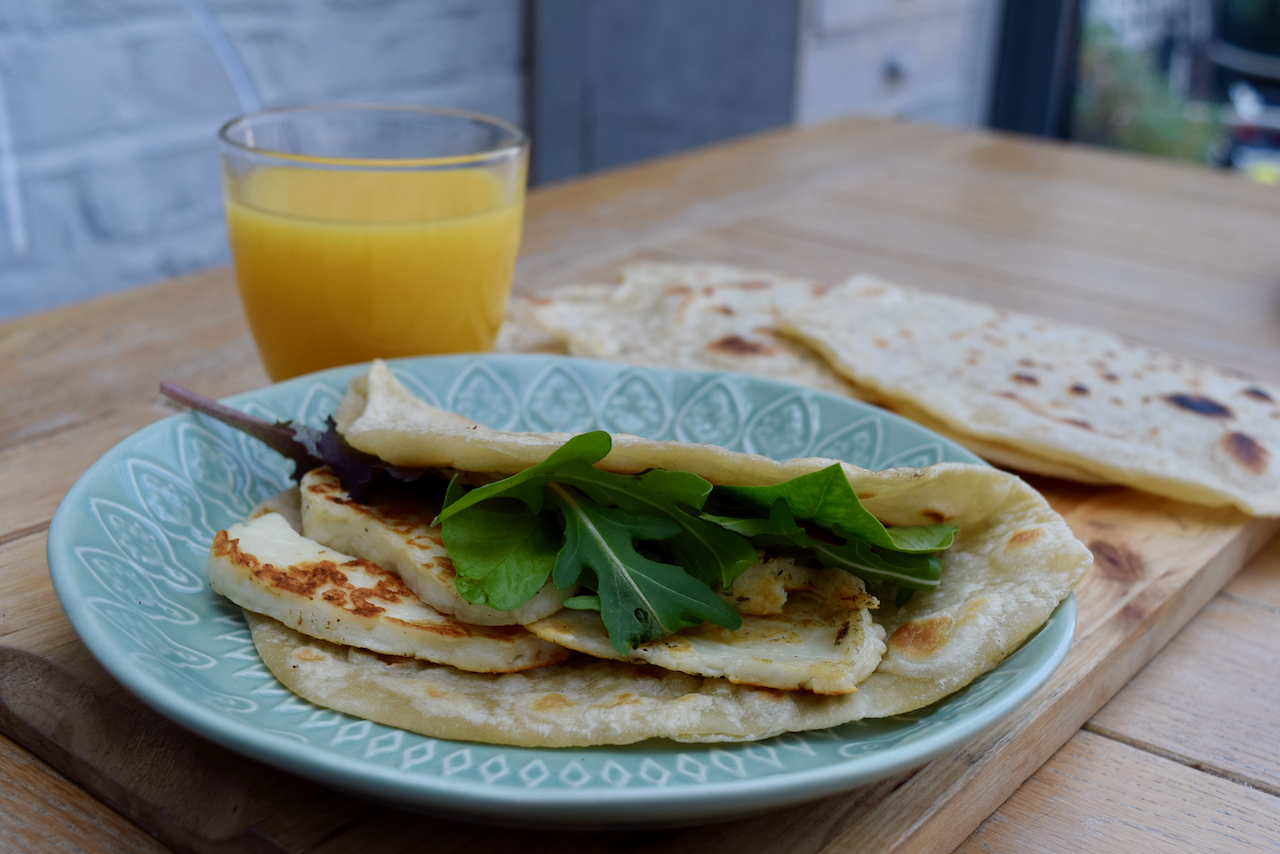 These are soft, delicious and made from simple store cupboard ingredients. Another lockdown tiny victory right there.
Lots of love
Lucy x
Homemade Tortillas Recipe
Makes 12
You will just need a bowl and a heavy bottomed frying pan for this
450g plain flour, plus extra for dusting
1 teaspoon salt
125g butter, melted or the same of lard or oil
250ml boiling water
Take a large bowl and measure in the flour and salt and give it a little stir. Measure the butter, oil or lard into a jug and then pour on 250ml boiling water. Stir then leave everything to melt together.
Pour the water/fat mixture onto the flour and mix with a spatula until you have a messy dough. Tip this onto a floured work surface and knead for 10 minutes or until the dough is soft and silky. It may be quite sticky for a while so add a little more flour if needed.
Cut the dough into 12 equal-ish pieces and roll into balls. Lay these onto a lined baking sheet, cover with a clean tea towel and leave to rest for 30 minutes.
When you are ready to cook your tortillas, heat a heavy bottomed frying pan or griddle until hot. You shouldn't need any oil if yours is non stick or you're using a well seasoned pan.
Shape one of the balls into a circle using your fingers to flatten it slightly, then use a rolling pin to fashion your circle into a round. It should be round-ish and only a couple of millimetres thick.
Place your tortilla into your hot pan and cook for around a minute or so on each side. The tortilla will become translucent and start to puff up and have some charred spots on it when it's ready to turn over. Repeat on the other side then place on a plate while you repeat with the other 11 balls.
Serve your tortillas as wraps, for quesadillas or as burritos. They are best eaten on the day but can be re-heated or just eaten cold the next day.