Sticky Toffee Pudding Recipe
It's January still, I know. We're all supposed to be avoiding refined sugar, I know. But we're over half way through this miserable month now and who can resist a Sticky Toffee Pudding? No one in our house that's for sure. Clyde alone ate three portions in one day and didn't even regret it. So, if you're going to enjoy a pudding once in a while, why not make it a bloody good one.
All the foodie posts I keep half an eye on have said dieting is not the way forward for 2016. We are meant to be cutting down on our sugar, dairy and processed food intake and eating most things in moderation. At least that's the way I interpreted it, but I do tend to pick out the bits of information that suit me best. Hence the reason I feel it's perfectly acceptable to eat large slabs of Sticky Toffee Pudding bathed in homemade toffee sauce once in a while. The dense, fudgy sponge is dark and sweet coupled with the vanilla scented buttery, toffee sauce, it's a marriage made in heaven.
This oldie but goodie winter pud is also a great standby dessert. The list of ingredients seems long but most are store cupboard based and it makes enough to feed a good 8 hungry people, with some corner pieces for leftovers and plenty of the sticky toffee sauce to go around. This wonderful recipe is the one I have always used from the book Bake By Rachel Allen, with thanks to her for this brilliant offering.
A Sticky Toffee Pudding is always someone's favourite dessert, and now you can make it for that someone soon.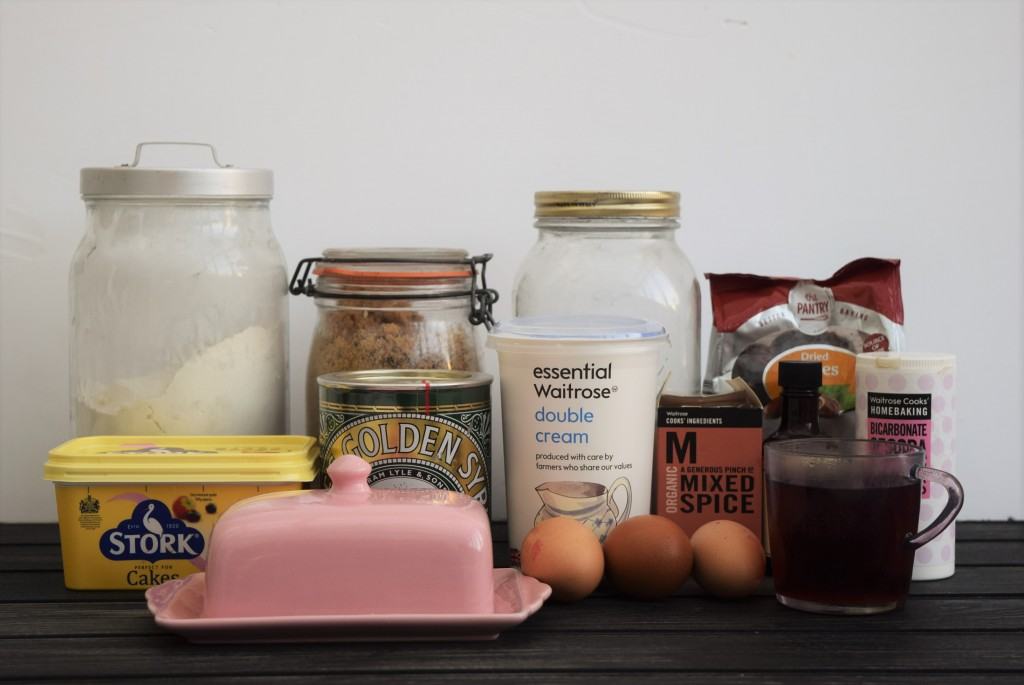 Here are those aforementioned ingredients. Nothing scarey, just a collection of simple things which create the most mouth watering dessert. The dates are hiding at the back, coincidentally, most people don't even know there are dates in Sticky Toffee Pudding.  They add a fudgy sweetness and dense texture to the pudding and if you use a food processor to make the pud, they blend into the mixture leaving no surprising datey lumps.
Make a start by pre heating the oven to 160 degrees fan assisted and lining a 20cm square tin, or 20cm round tin would work just as well. Your end result would be wedges rather than slabs, so no big deal. Take a saucepan and weigh in the dates. Pour in a cup of tea and bring to the boil over a medium heat.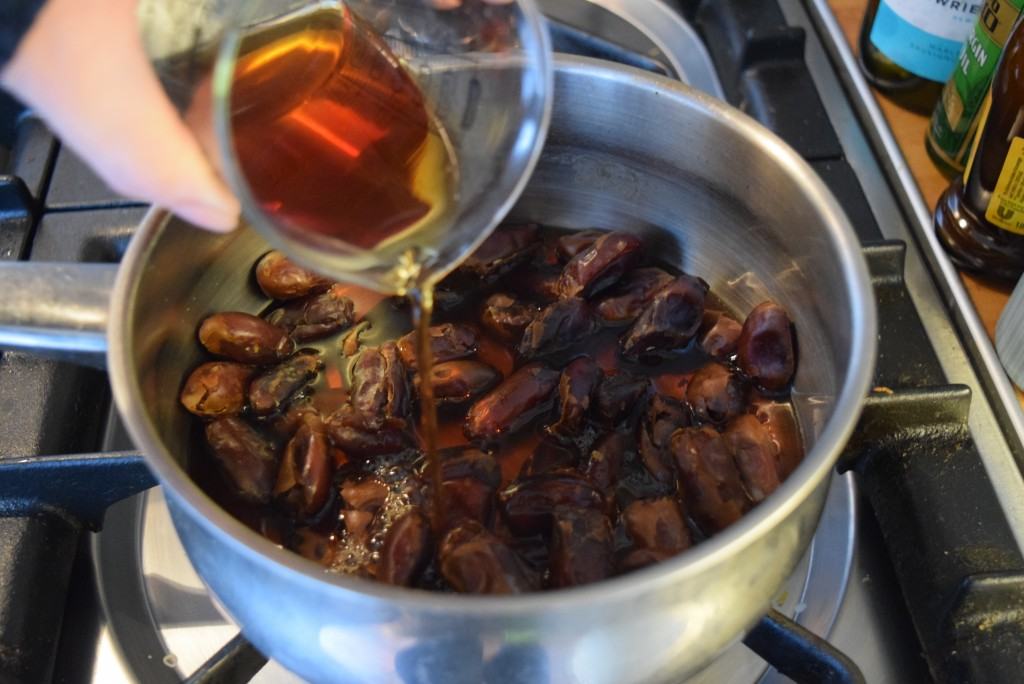 Simmer for 5 minutes then put to one side to cool.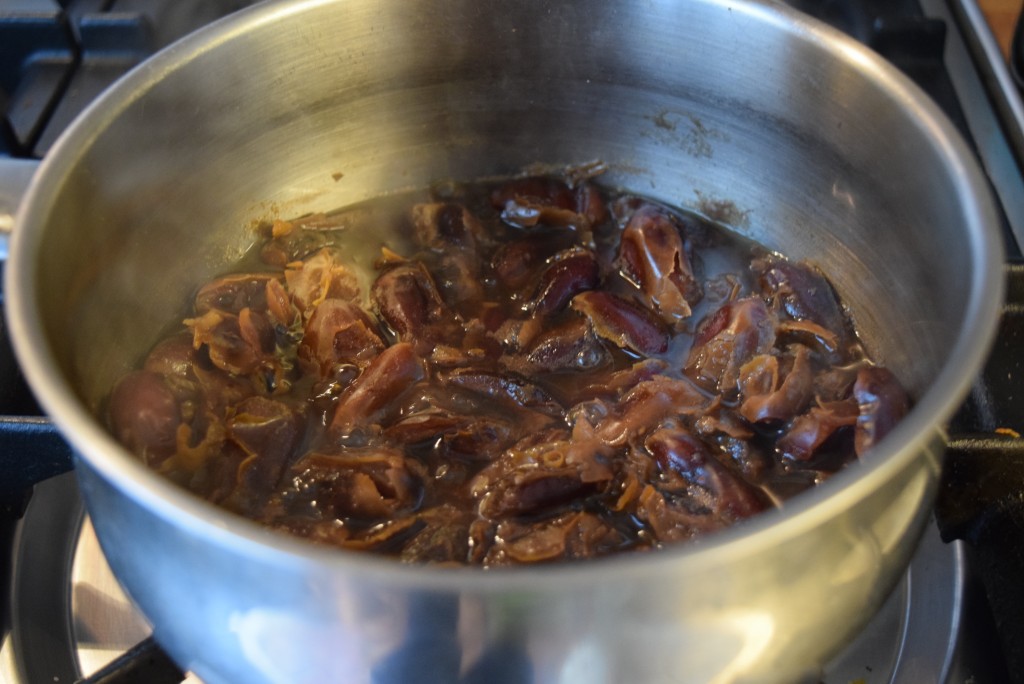 Next, on the pudding production front, cream the Stork or soft butter with the sugar. Yes, Stork I said. I am still soldiering on with my one woman, unpaid PR campaign for them. One day, my reward will be in the form of an endless supply of Stork and Stork based products, I am sure. Rambling over, when the mixture is lighter in texture and colour, add the vanilla and eggs, one at a time and beat again.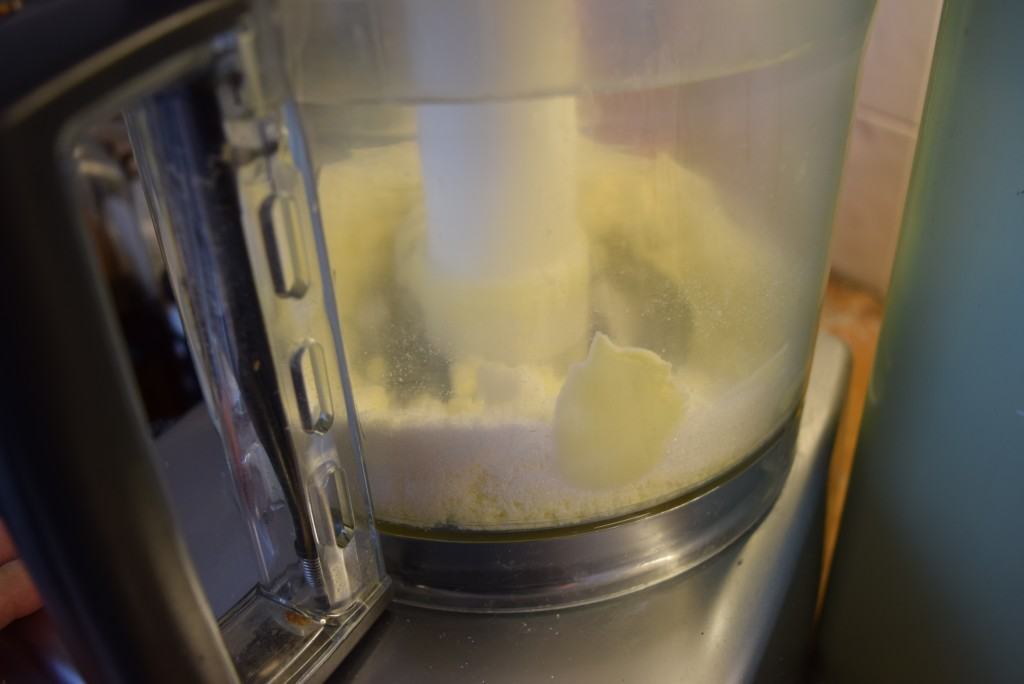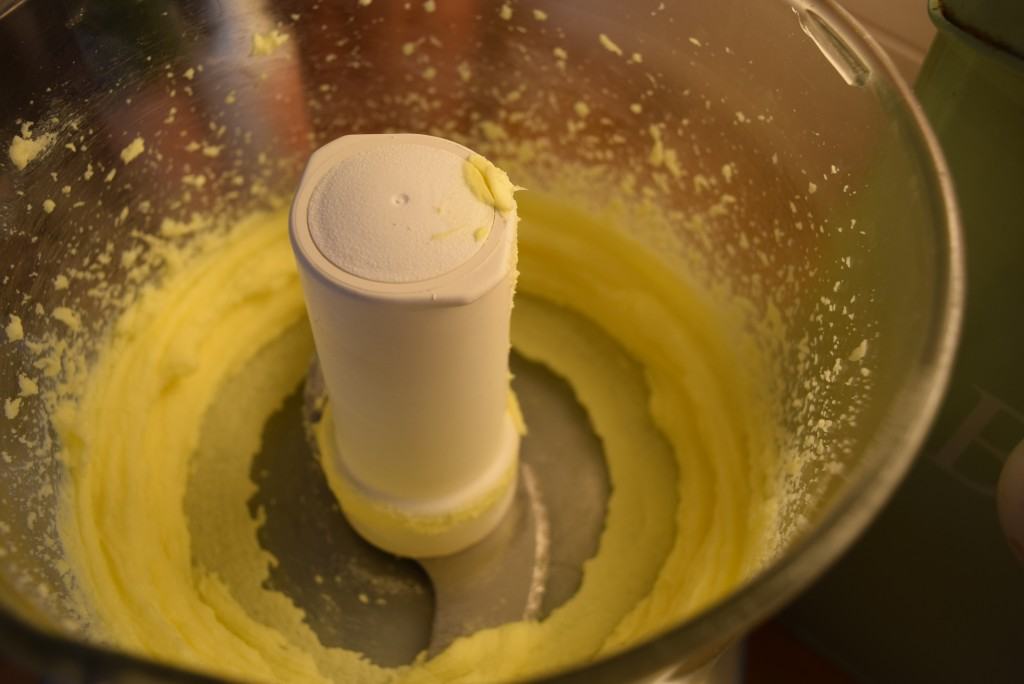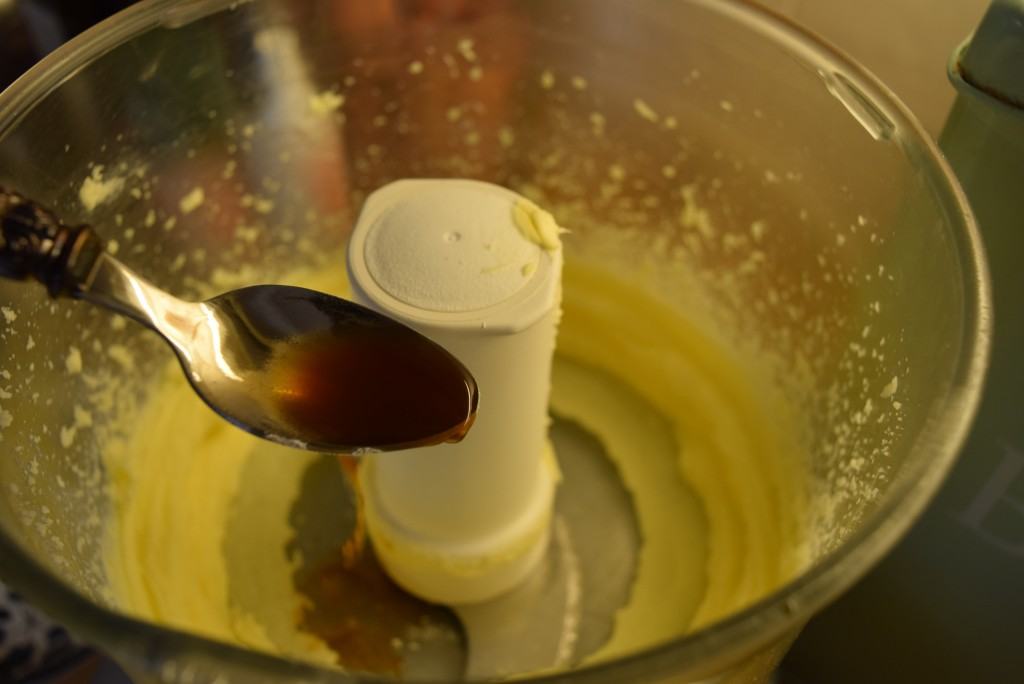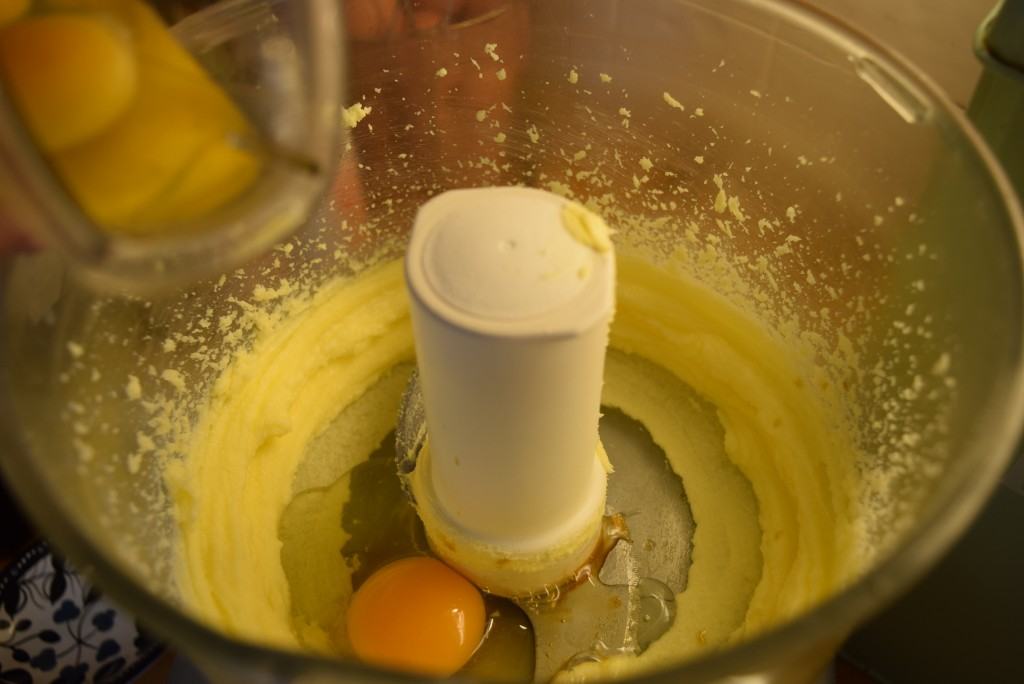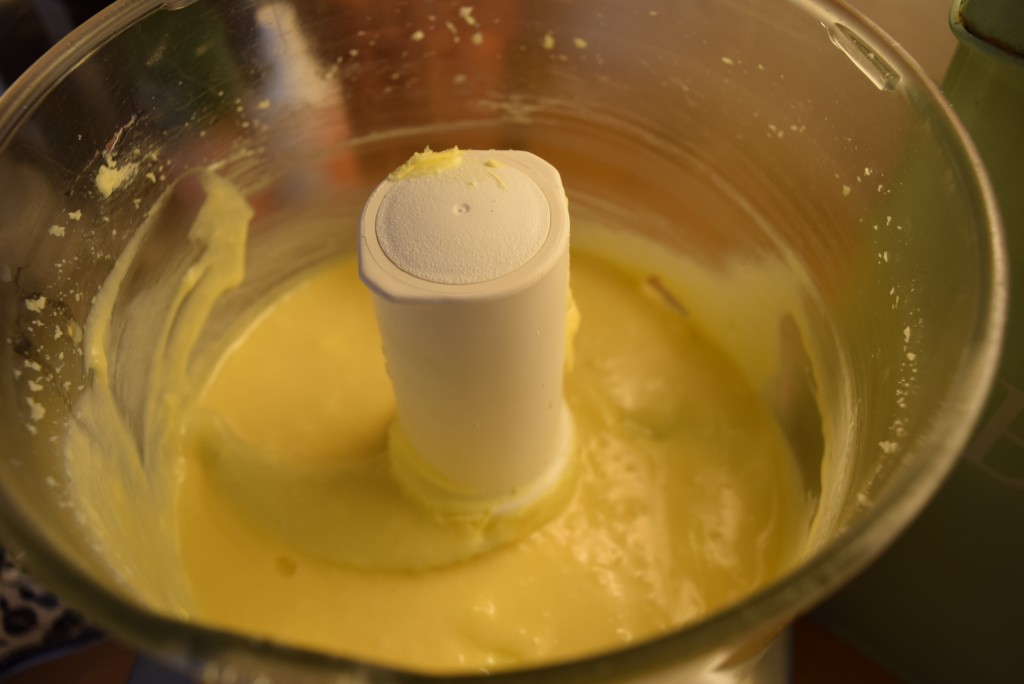 Now, for the dates to add that rich toffee taste. Pour them into the pudding mixture, along with any of the liquid, and blitz well. As an aside, this dessert can all be made in a bowl with a wooden spoon, but if this is the case, make sure you chop your dates quite small prior to simmering them in the tea.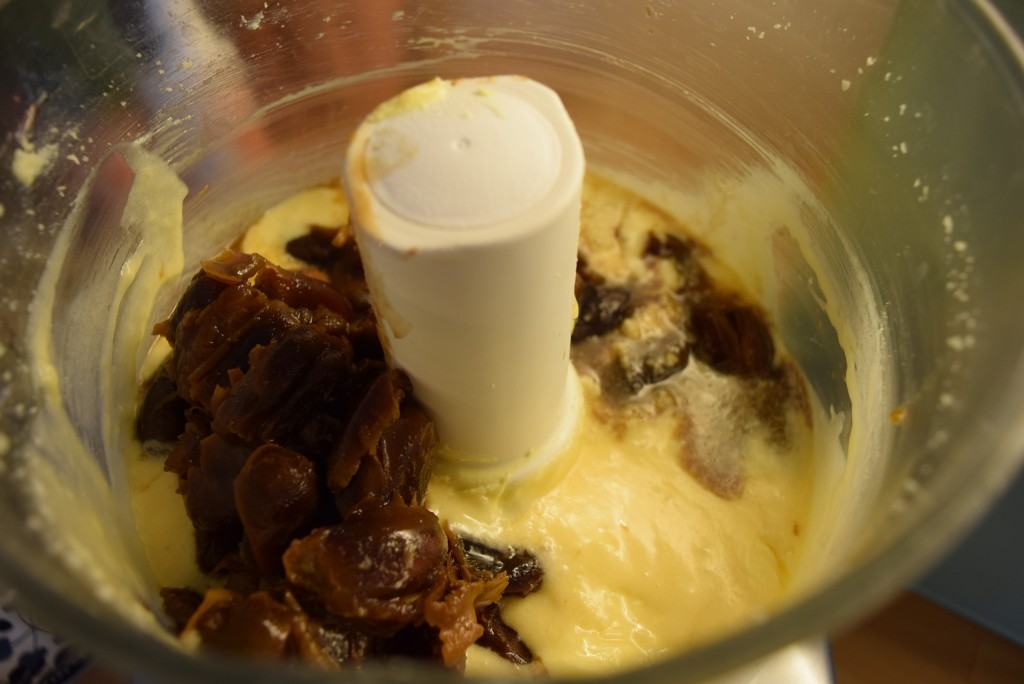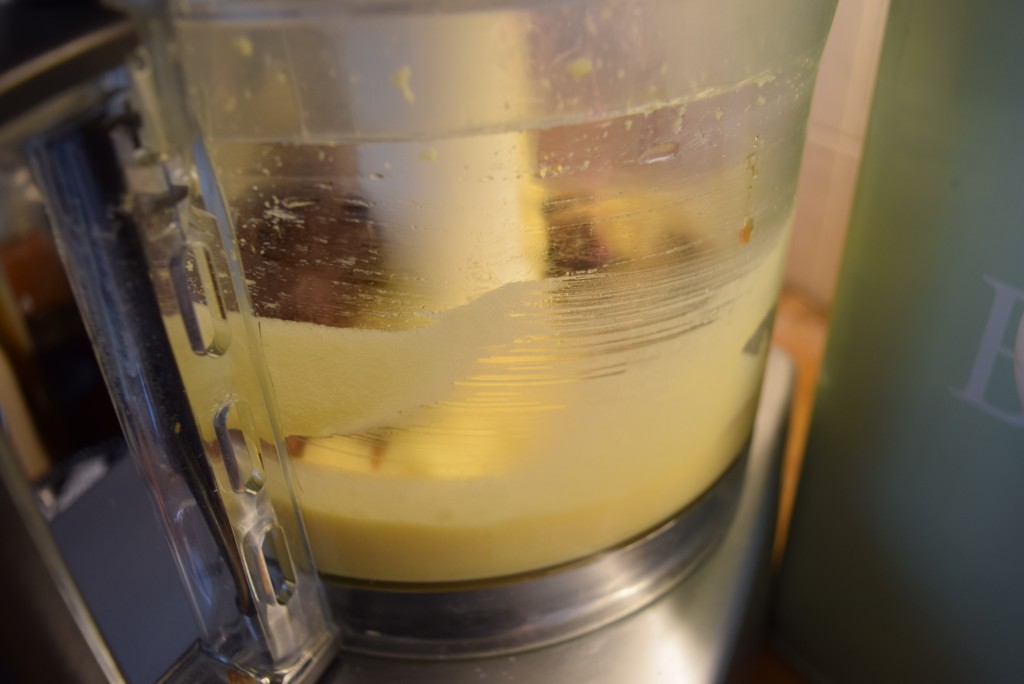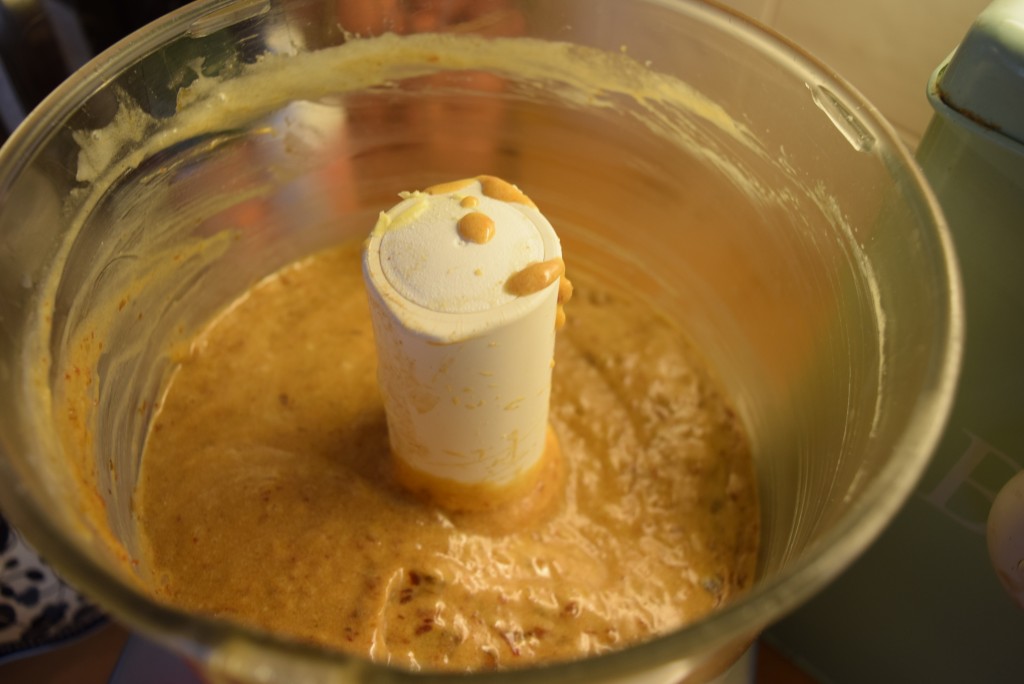 Now, weigh out the flour, mixed spice and bicarbonate of soda in a bowl, stir, then tip this into the delicious datey mixture. Fold together until well mixed, but don't over do it, you don't want a tough sponge.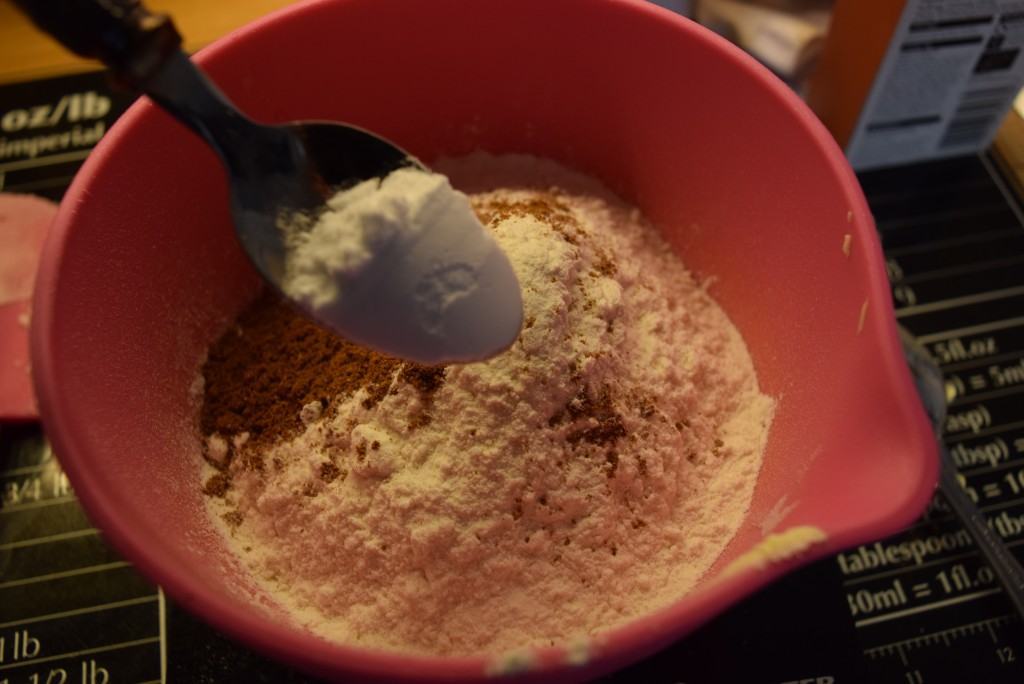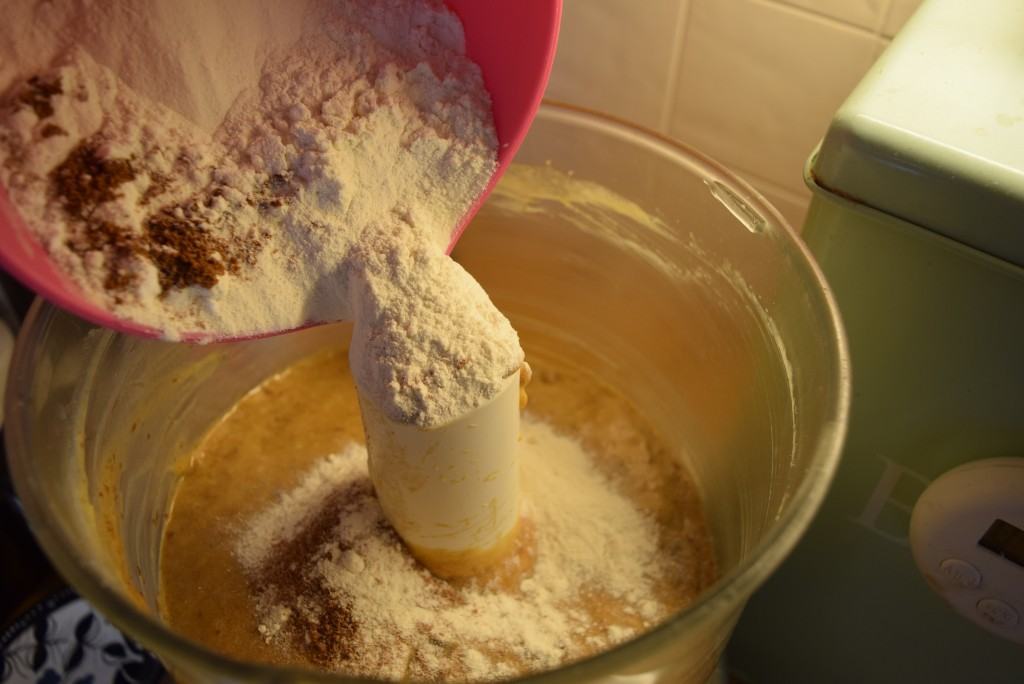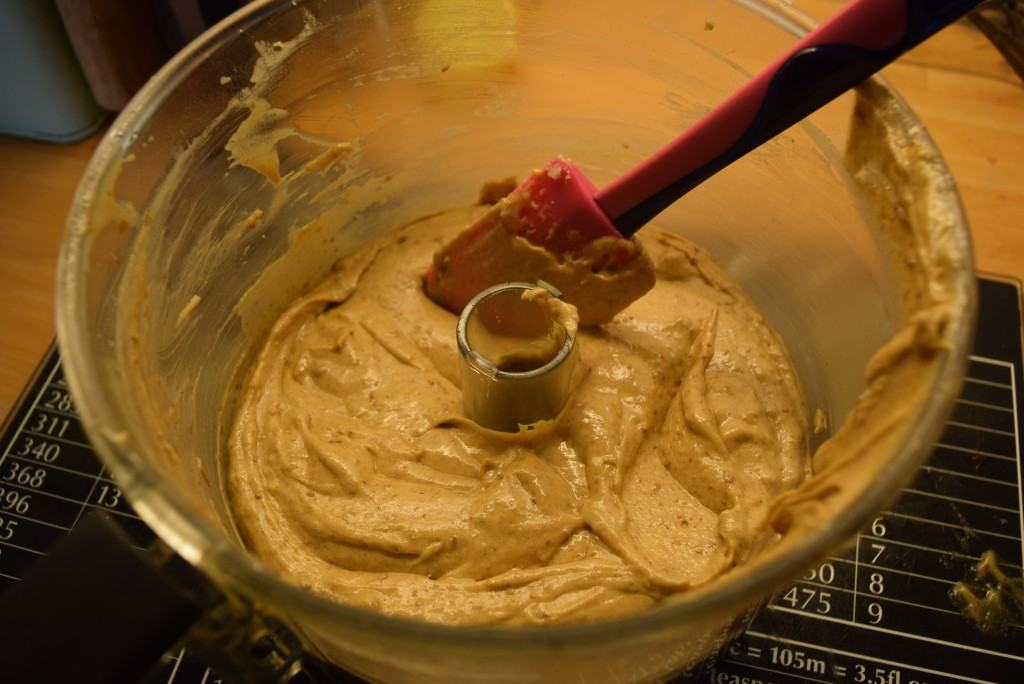 It's well worth a taste of this here, completely delicious. One of my top 5 raw cake mixtures.
Pour this into your lined cake tin, then put into the oven for 40 to 45 minutes or until browning and a skewer comes out without any raw mixture on it when poked in the middle.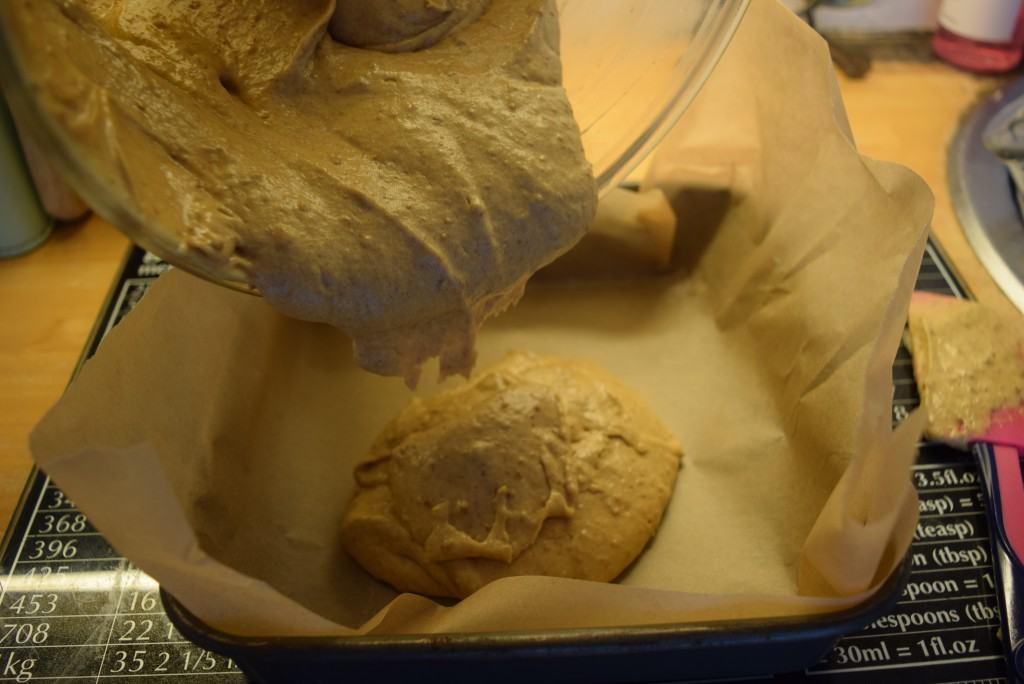 Sticky Toffee Pudding batter porn.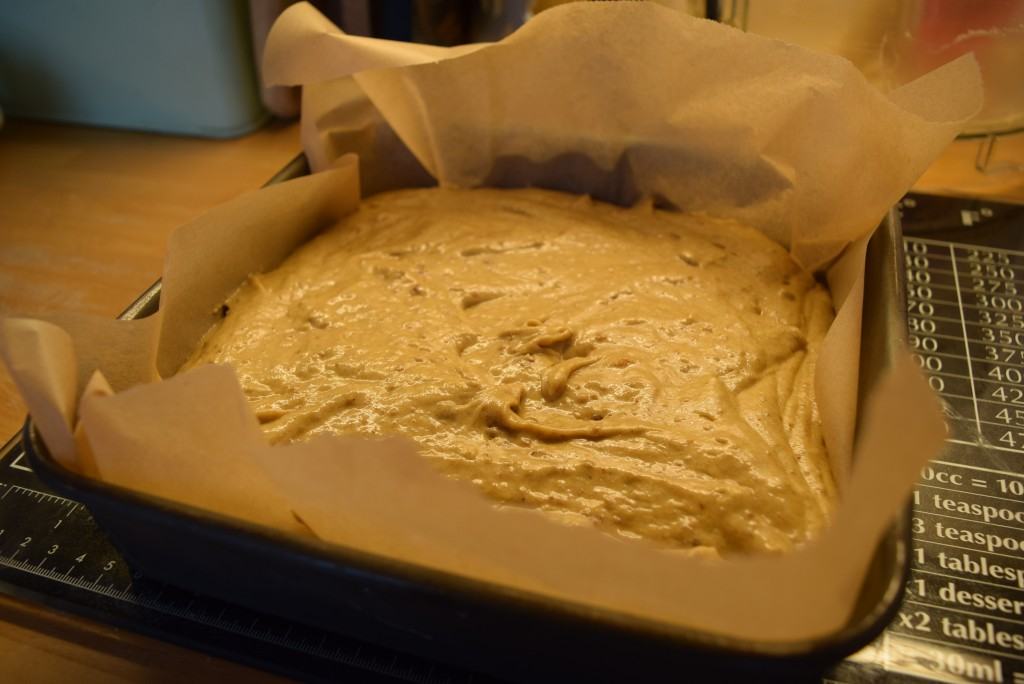 While the pudding is cooking, crack on with the almost effort-free toffee sauce.
Weigh all the ingredients into a saucepan and bring to the simmer over a medium heat.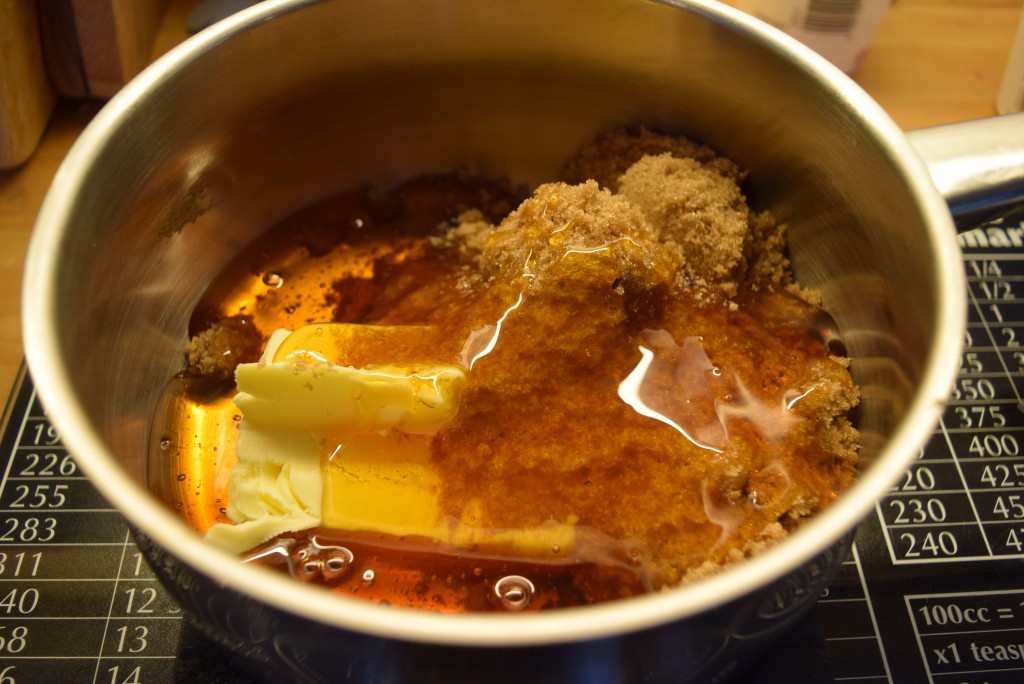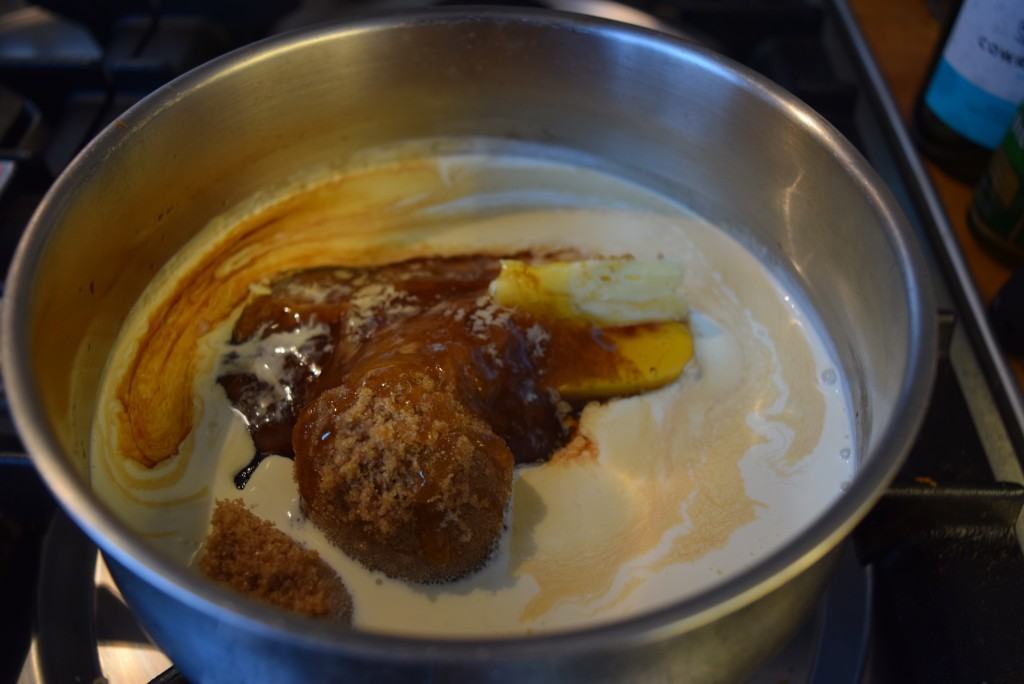 Stir well then simmer for around 5 minutes or until starting to thicken.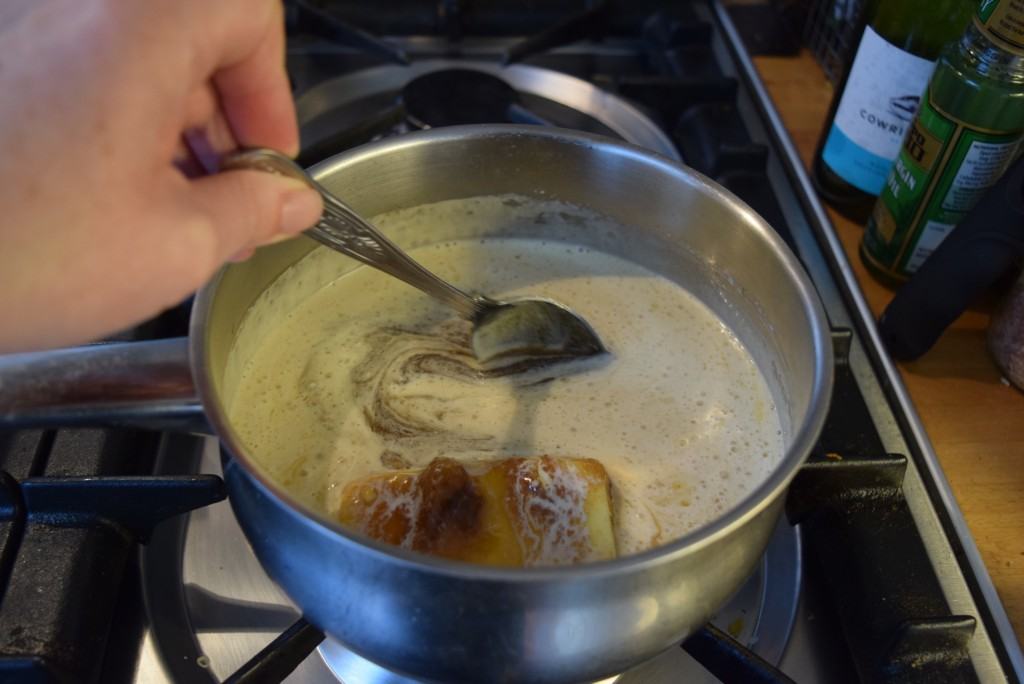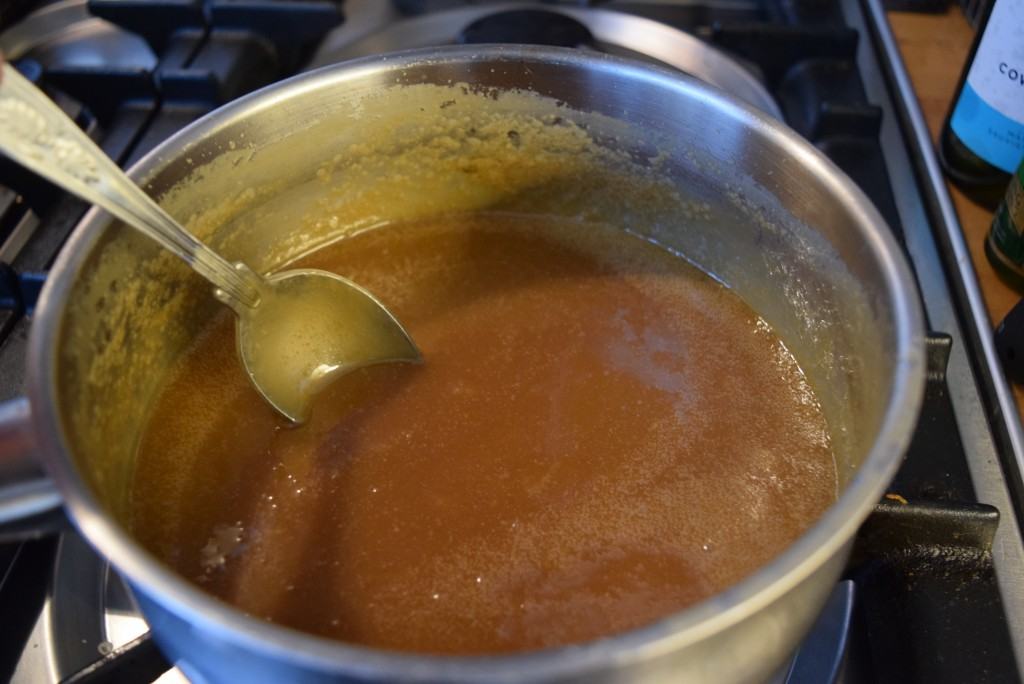 Pour the rich, amber toffee sauce into a jug, stopping yourself from pouring a glass full and drinking it.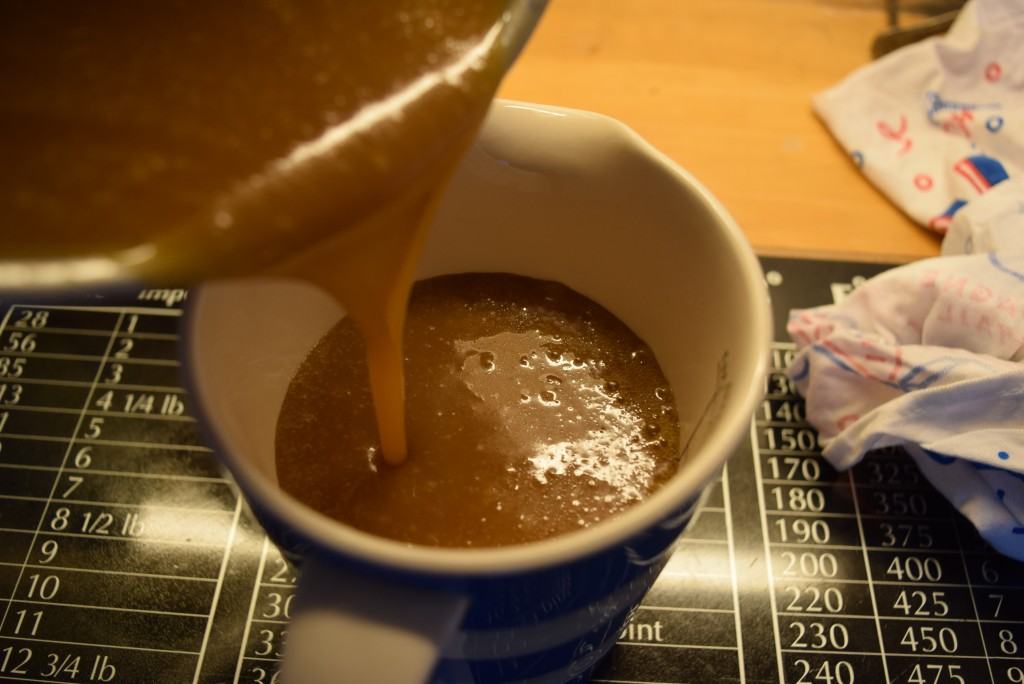 Once your pudding is cooked, pop to one side for 5 minutes to cool slightly.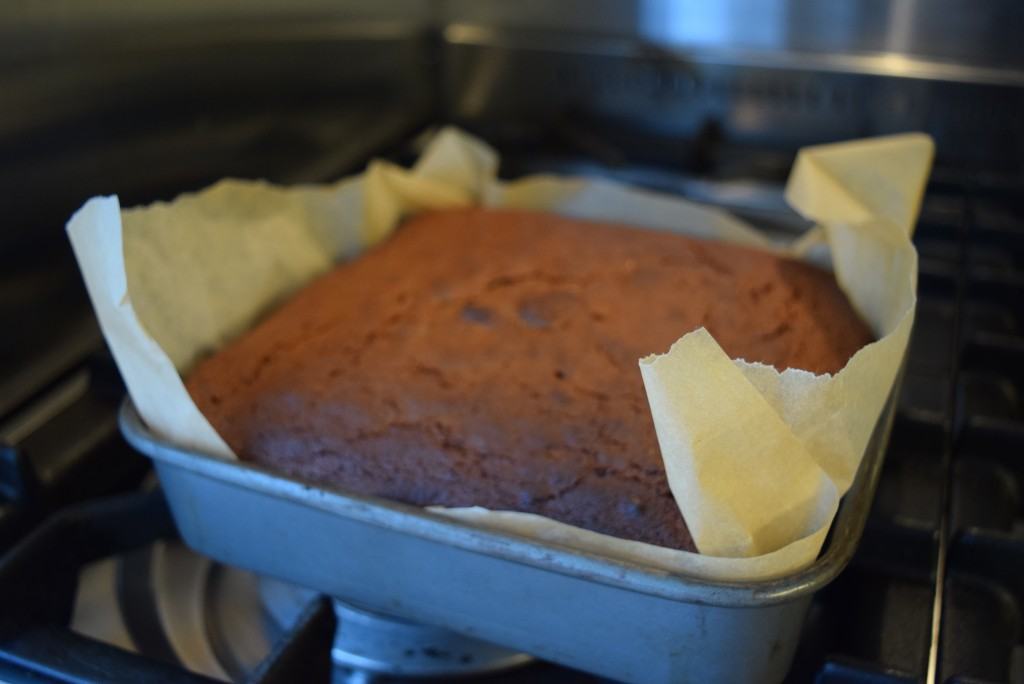 At this point you can wrap the pud well in clingfilm and keep for a couple of days before serving. When you are ready to serve, re-heat each slab or slice for a couple of minutes, well covered, in the microwave or in a hot oven.
If you are serving now, remove from the tin and cut into wedges, slabs or squares and serve, positively drowning, in the warm toffee sauce.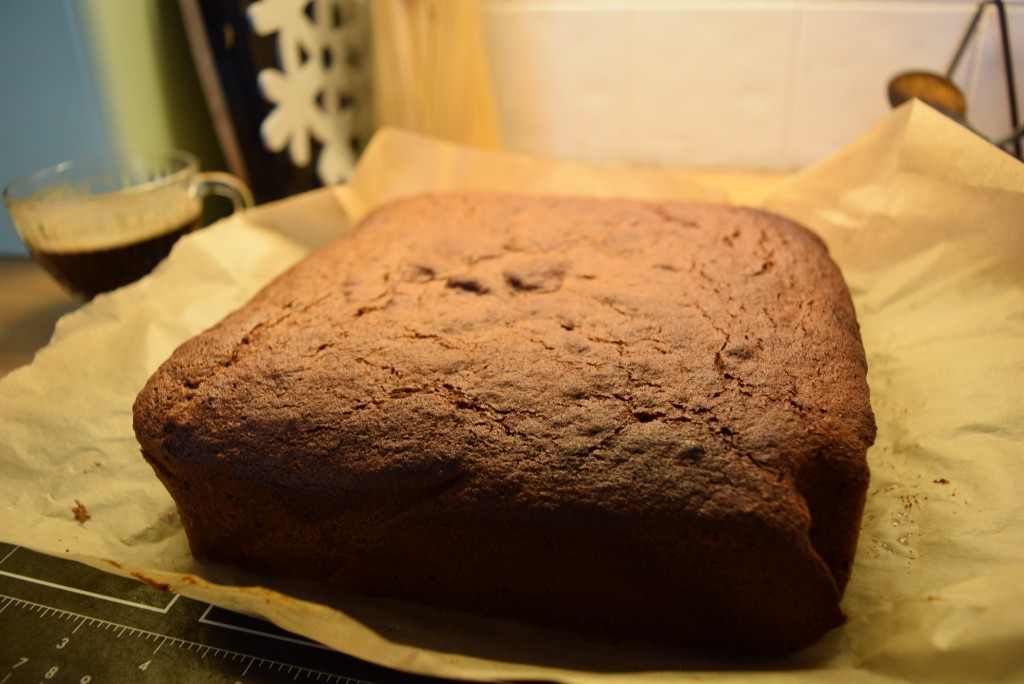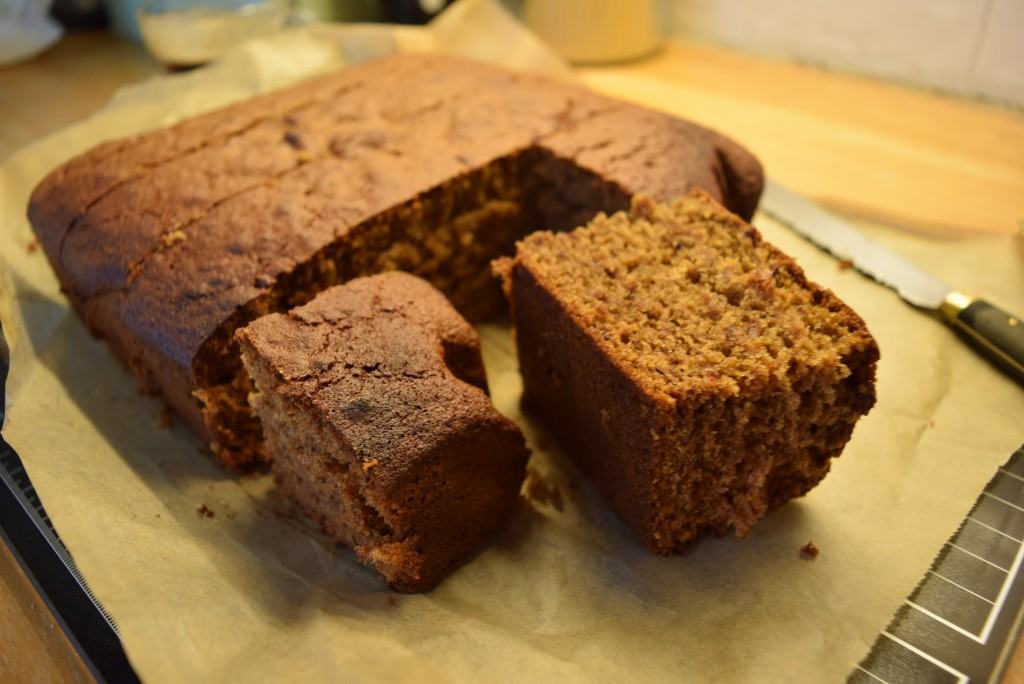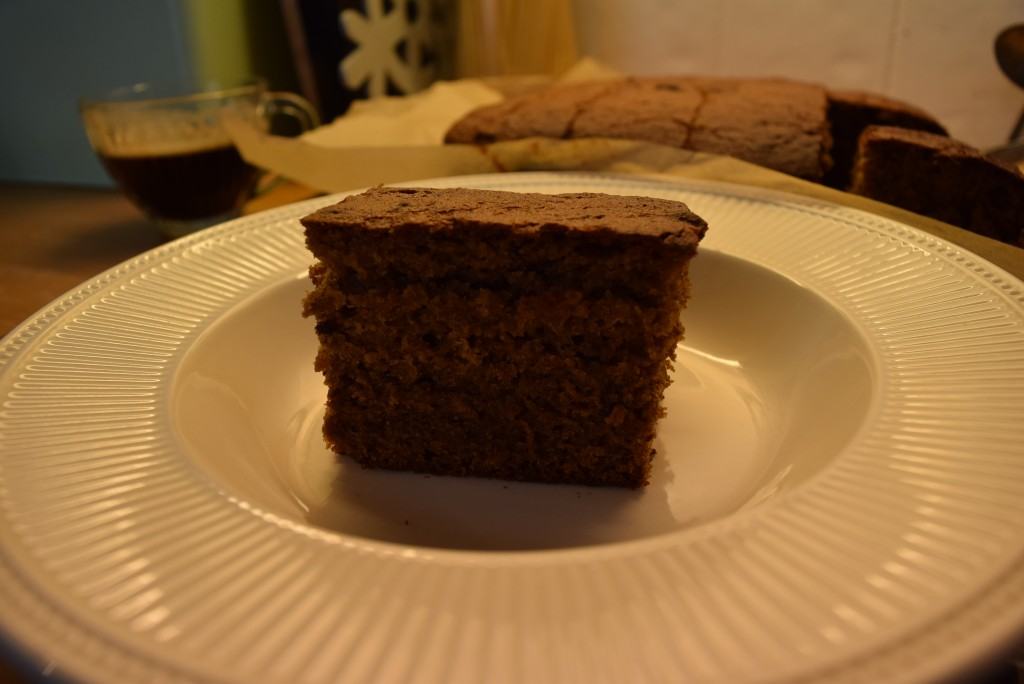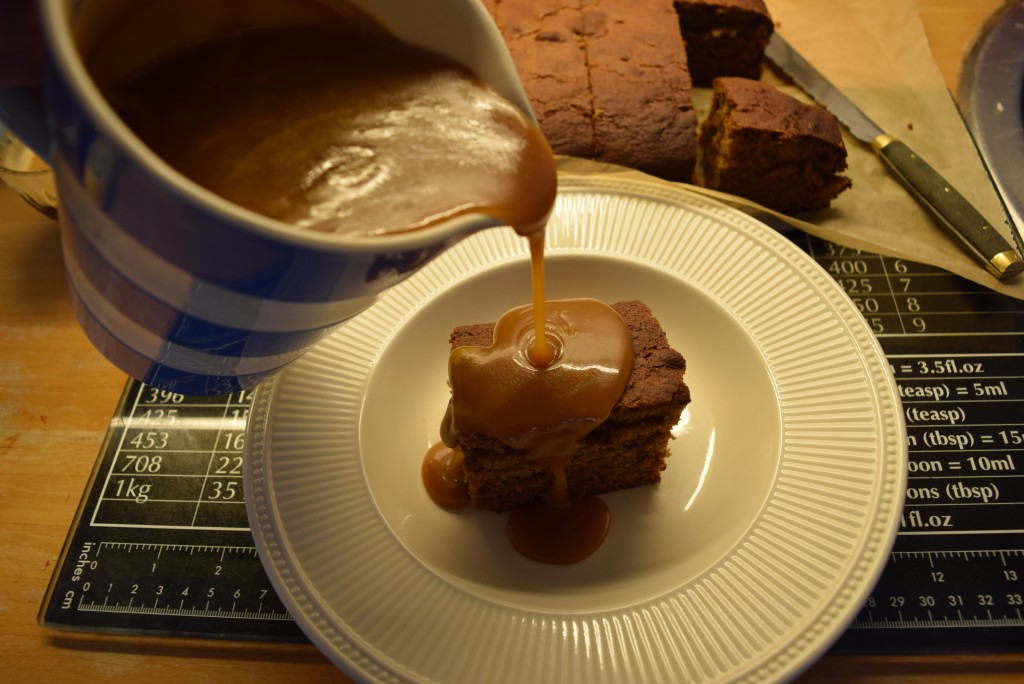 The only extra adornment to this perfection would be a good slug of double cream. Any excuse for extra cream, I am my mother's daughter.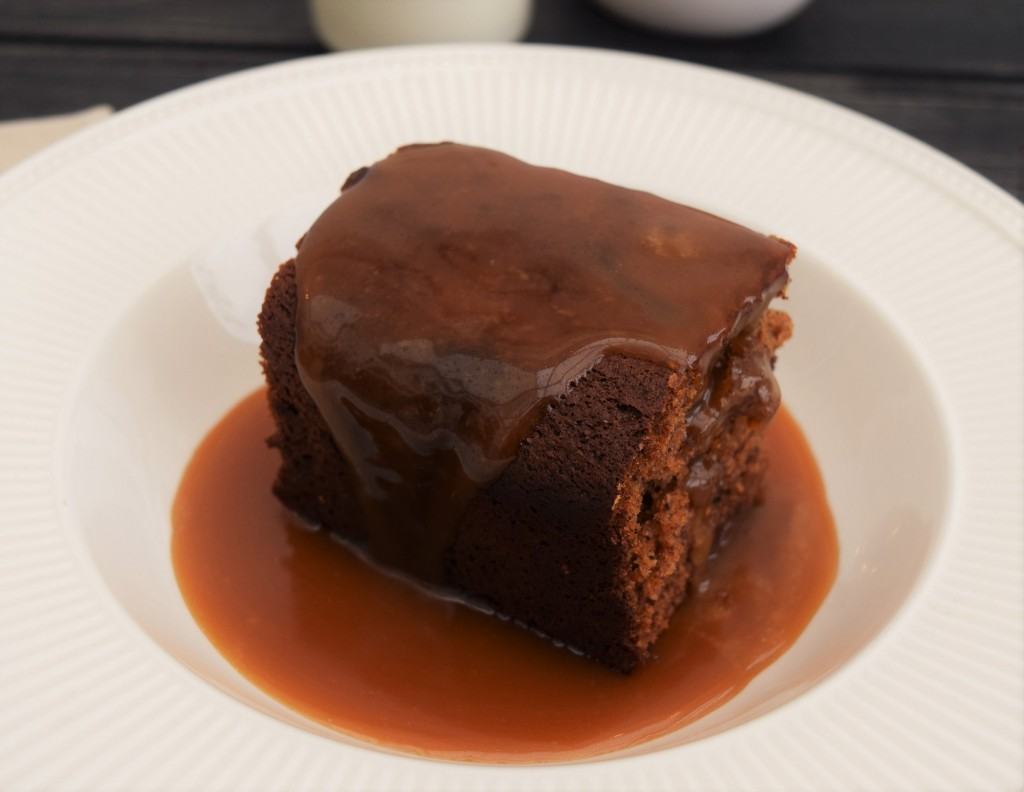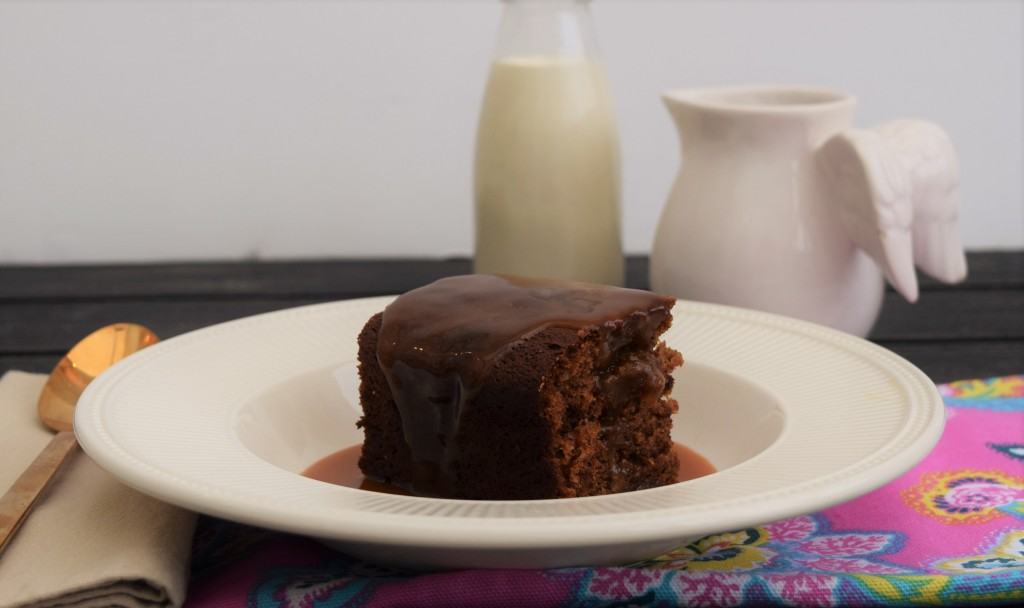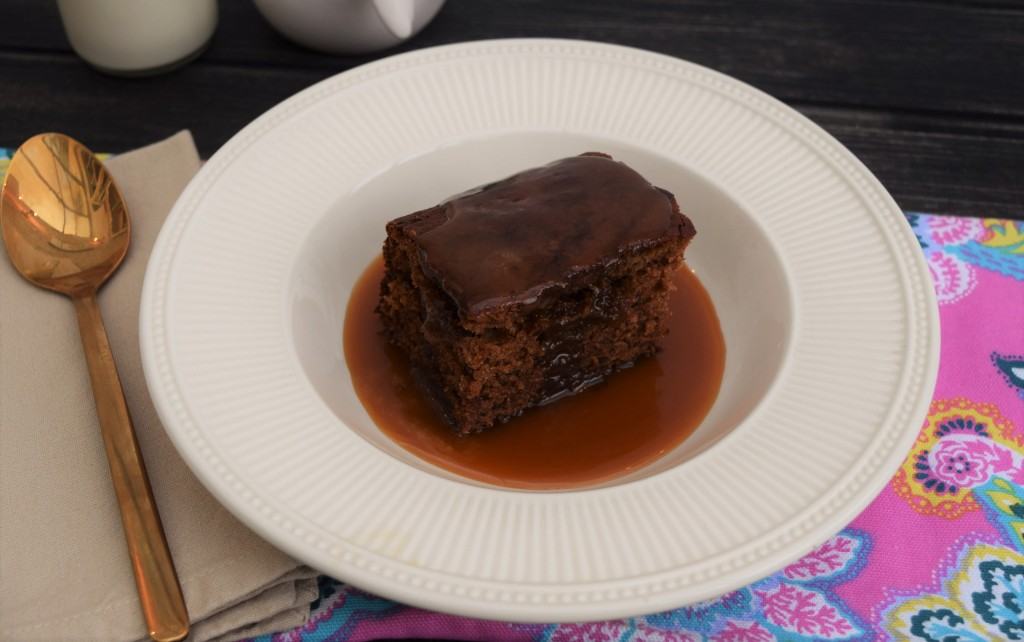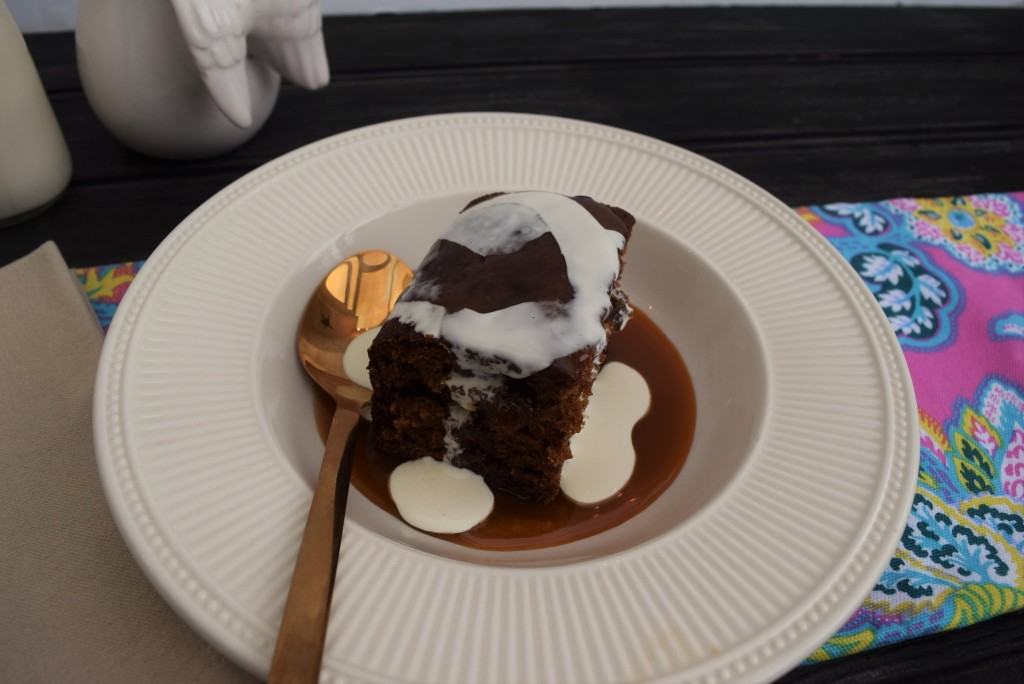 This is such a classic British dessert, it's timeless. Sticky Toffee Pudding never seems to fall out of fashion, and unsurprisingly so, it's so bloody tasty. Sweet but not cloying, dense but not heavy and with a most wonderful dark flavour. This is the perfect winter dessert, which I serve all year round. I have to, I get asked for so often, I couldn't bear the uproar if I didn't.
Lucy x
Sticky Toffee Pudding Recipe
You will need a food processor or a bowl and wooden spoon and a lined 20cm x 20cm square tin
Serves at least 8 people
Sticky Toffee Pudding
225g stoned dates, chopped
250ml black tea
100g Stork or soft butter
175g caster or soft brown sugar
1 teaspoon vanilla extract
3 eggs
225g self raising flour
1 teaspoon mixed spice
3/4 teaspoon bicarbonate of soda
Sticky Toffee Sauce
110g butter
250g soft brown sugar or half brown and caster
275g golden syrup
225ml double cream
1 teaspoon vanilla extract
Double cream to serve
Pre heat the oven to 160 degrees fan assisted and line your baking tin.
Take a small saucepan and add your stoned dates, chopped if you are not using a food processor for the rest of the recipe. Pour in the black tea and bring to the boil and simmer for around 5 minutes or until softening. Leave these to one side to cool slightly.
Either in a food processor or large bowl, beat the soft Stork or soft butter and sugar until lighter in texture or colour. Add the eggs one at a time, mixing well between each one, then add the vanilla extract. Next add the soaked dates and any little bit of tea left in the pan, and mix well again. Measure out the flour, mixed spice and bicarbonate of soda, stir, then fold this into the datey butter mixture. Pour this into the lined tin, level the top then put in the oven for 40 to 45 minutes or until browning, firm to the touch and a skewer comes out clean when put in the middle of the pud. Leave in the tin for 5 minutes before serving. If you are making this in advance keep the cake covered in a tin then re-heat portions, covered, in the oven or microwave before serving.
While the pudding is cooking, make the sauce. Take a large saucepan and weigh in all the ingredients. Bring to the boil over a medium heat and then simmer for around 5 minutes, until just starting to thicken. Pour into a jug.
Serve giant squares of the pudding, drowned in the toffee sauce, with double cream if you like. The pudding keeps well wrapped in cling in a tin for up to 4 to 5 days, likewise the sauce keeps covered in the fridge for a similar time scale.