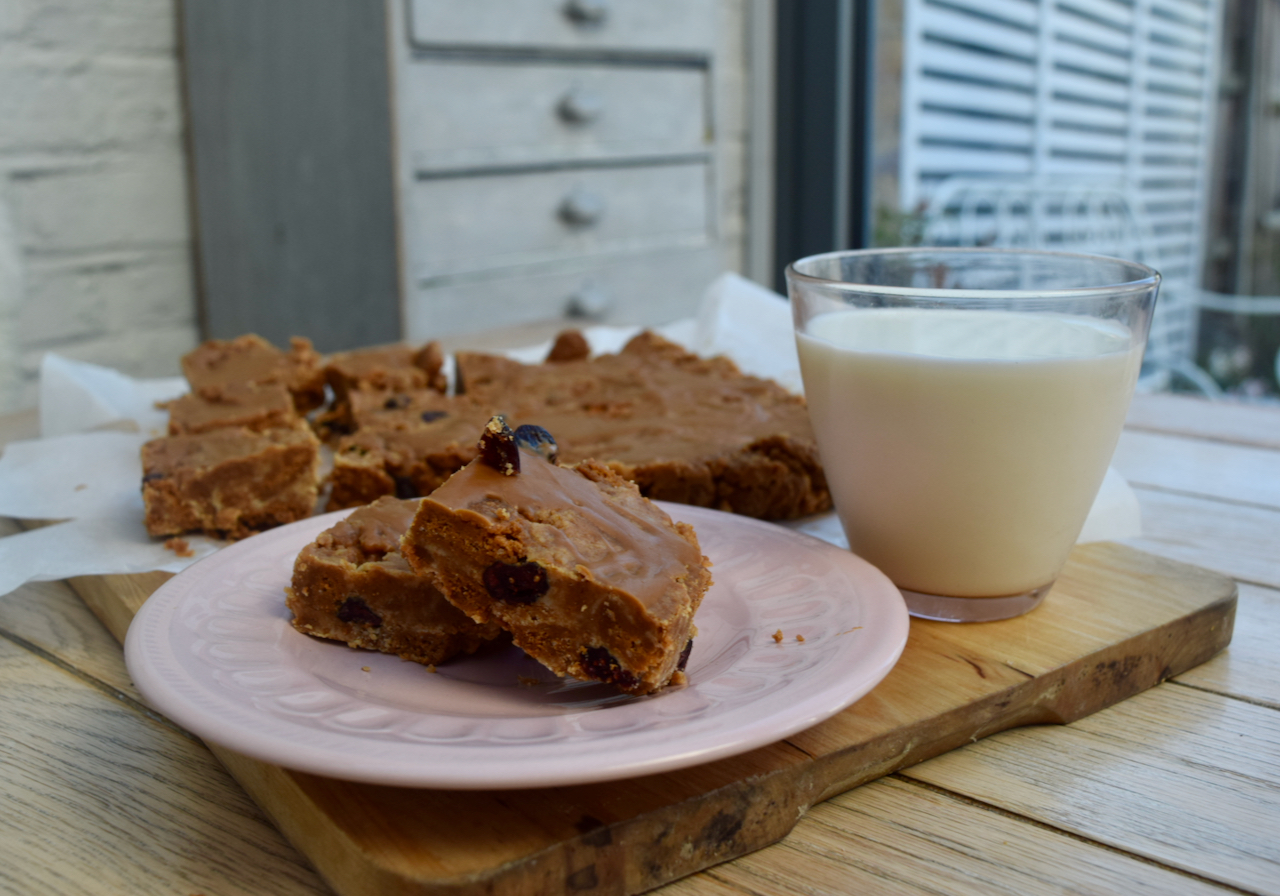 Biscoff Fridge Cake recipe
September's here and there's a whiff of back to school in the air. My boys are men, and it could be weeks before George goes back to uni, but the shops are busy again and school run traffic is starting to build. We're off on holiday this week, at last, but for those with hungry school-exhausted little ones on their hands, this Biscoff Fridge Cake is coming to the rescue.
I bloody love a fridge cake for its simplicity, and this one is an almost 5 ingredient recipe (6 if you add the cranberries). Biscoff is the star of the no-bake show; in both biscuit and spread form, they bring so much flavour to the party. The white chocolate, butter and golden syrup bring up the rear and I added dried cranberries to the original recipe to allude to this being healthy and to add a touch of tartness. The whole business is ready in minutes, with a couple of hours of chilling, before the fridge cake is ready to cut into almost addictive squares.
The family reviews are in and Ben, who doesn't love sweet things, has asked me to hide it from George and only let Clyde have one square, so that's a firm 10 out of 10 from him.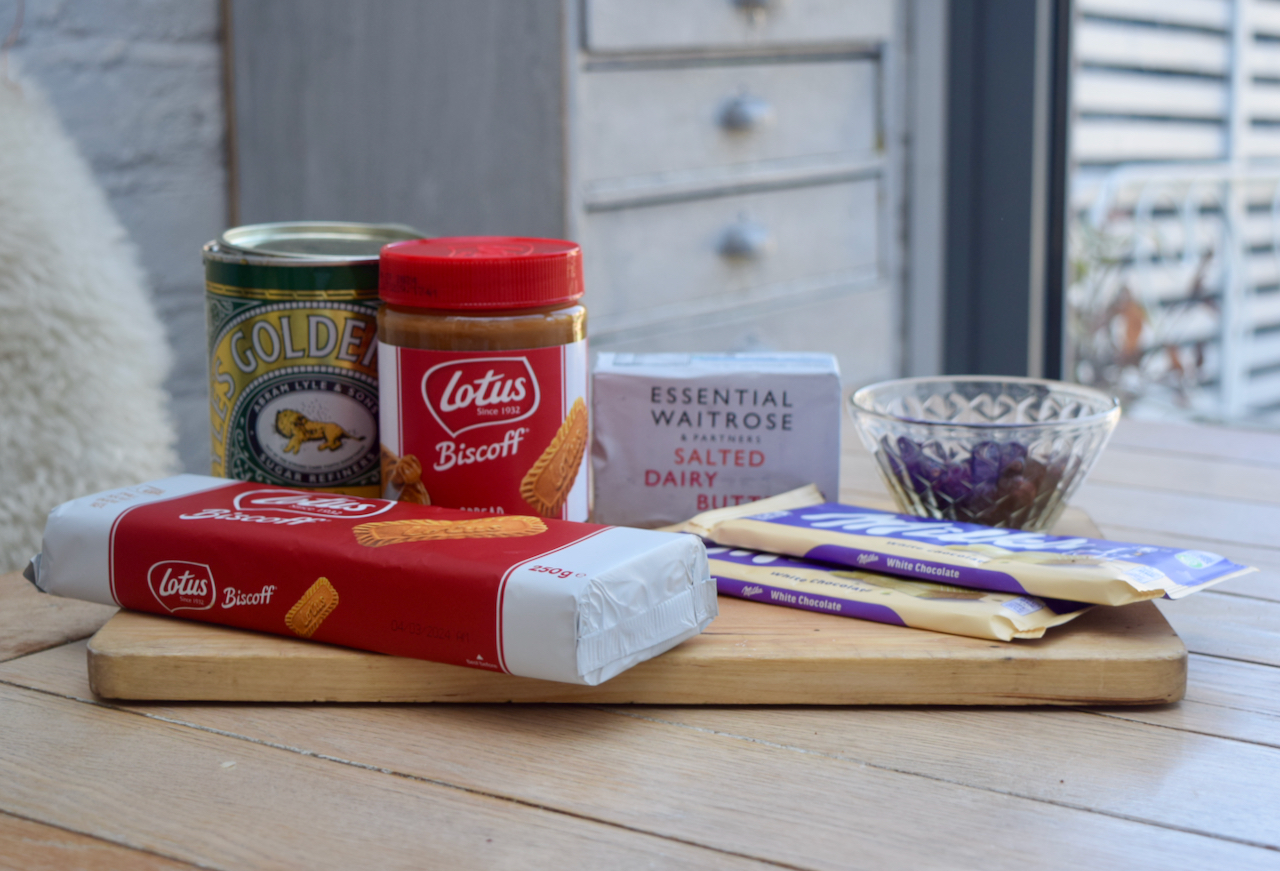 I mean it's a Biscoff-tastic line up, as the recipe's name suggests. The white chocolate holds the whole business together, and it's a bugger to melt, so go low and slow when you're heating it. Biscoff spread, is in the mix and is also fashioned into a drizzle for decoration for the full flavour experience.
Make a start by by crushing the Biscoff biscuits. I went for the food bag and rolling pin method. You want big chunks rather than crumbs here.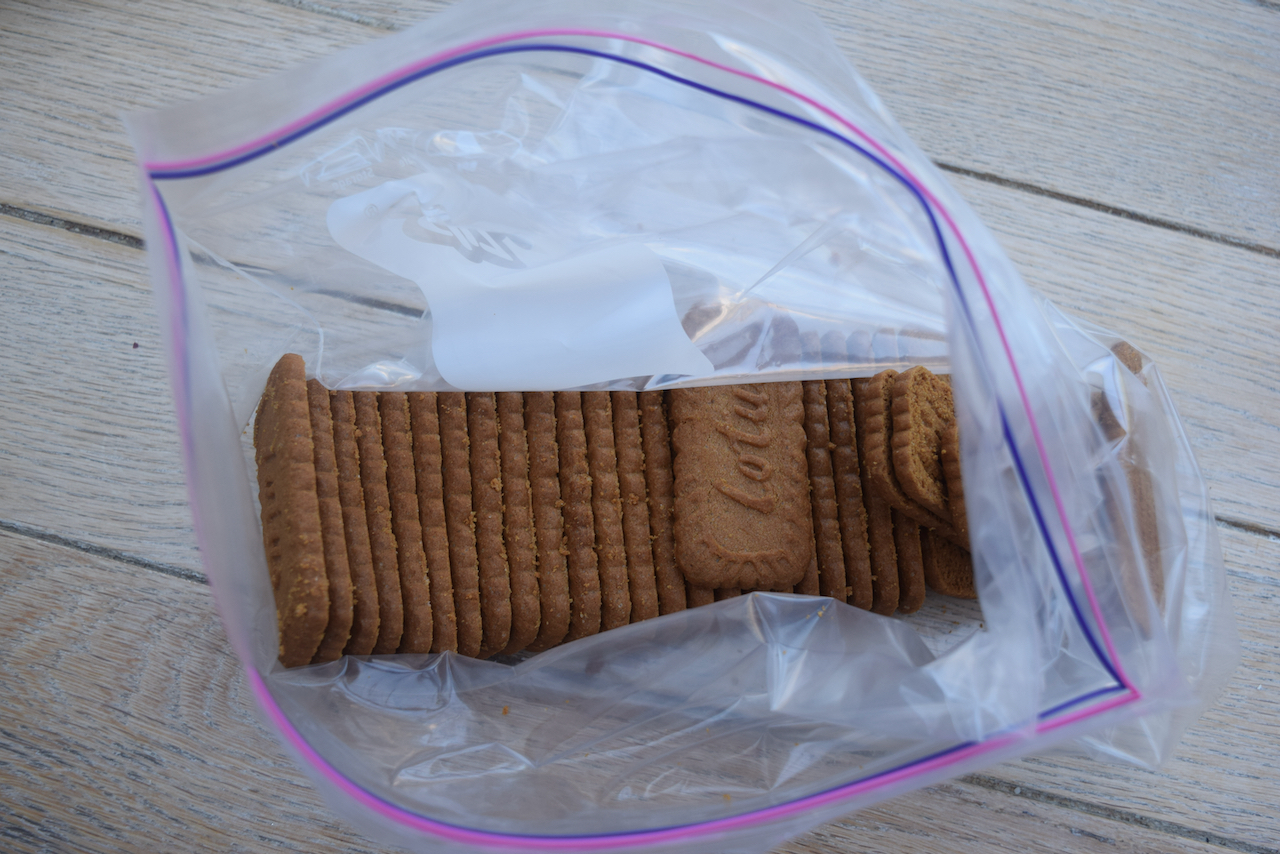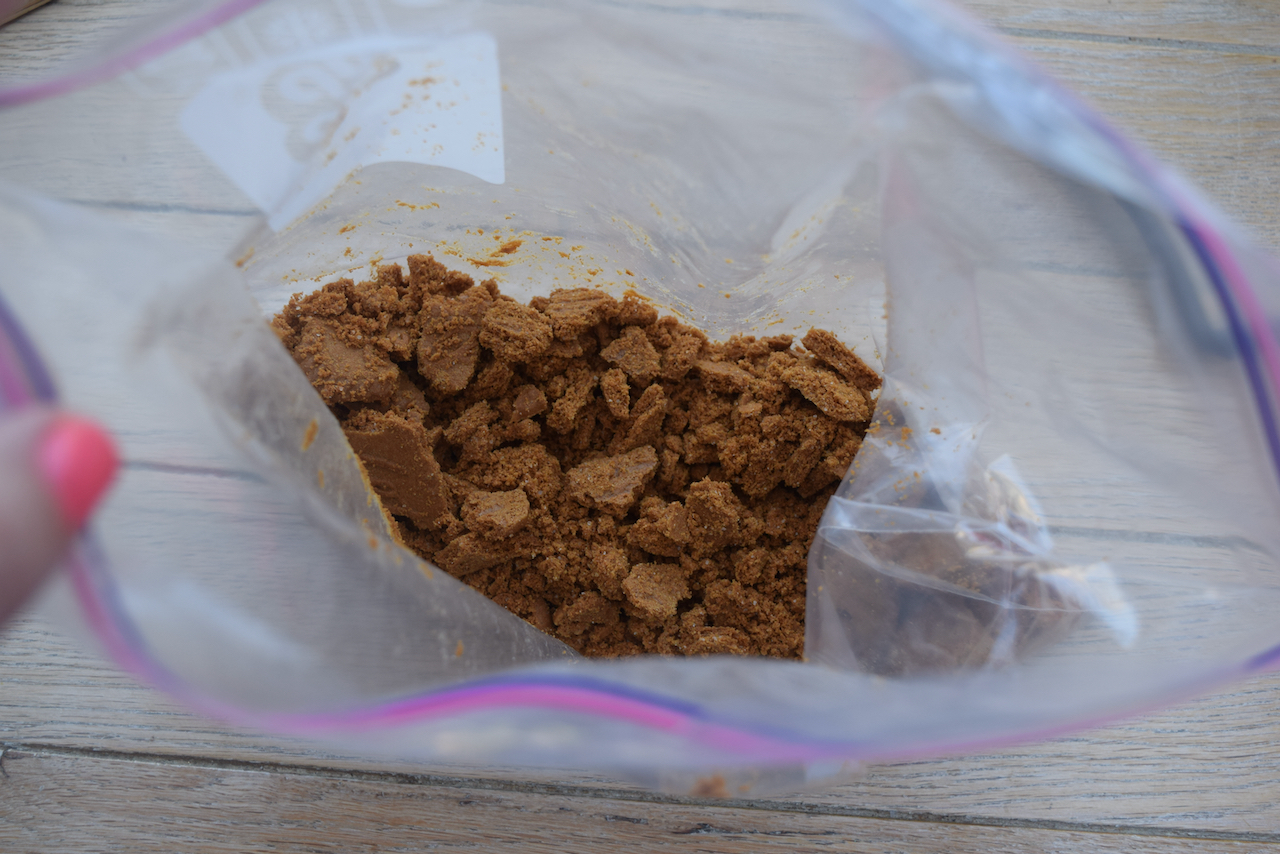 Pop these to one side while you melt, and not just because its 31 degrees in London today. Add the white chocolate and butter to a bowl and melt in 30 second bursts in the microwave or over a pan of water, until the butter has just melted.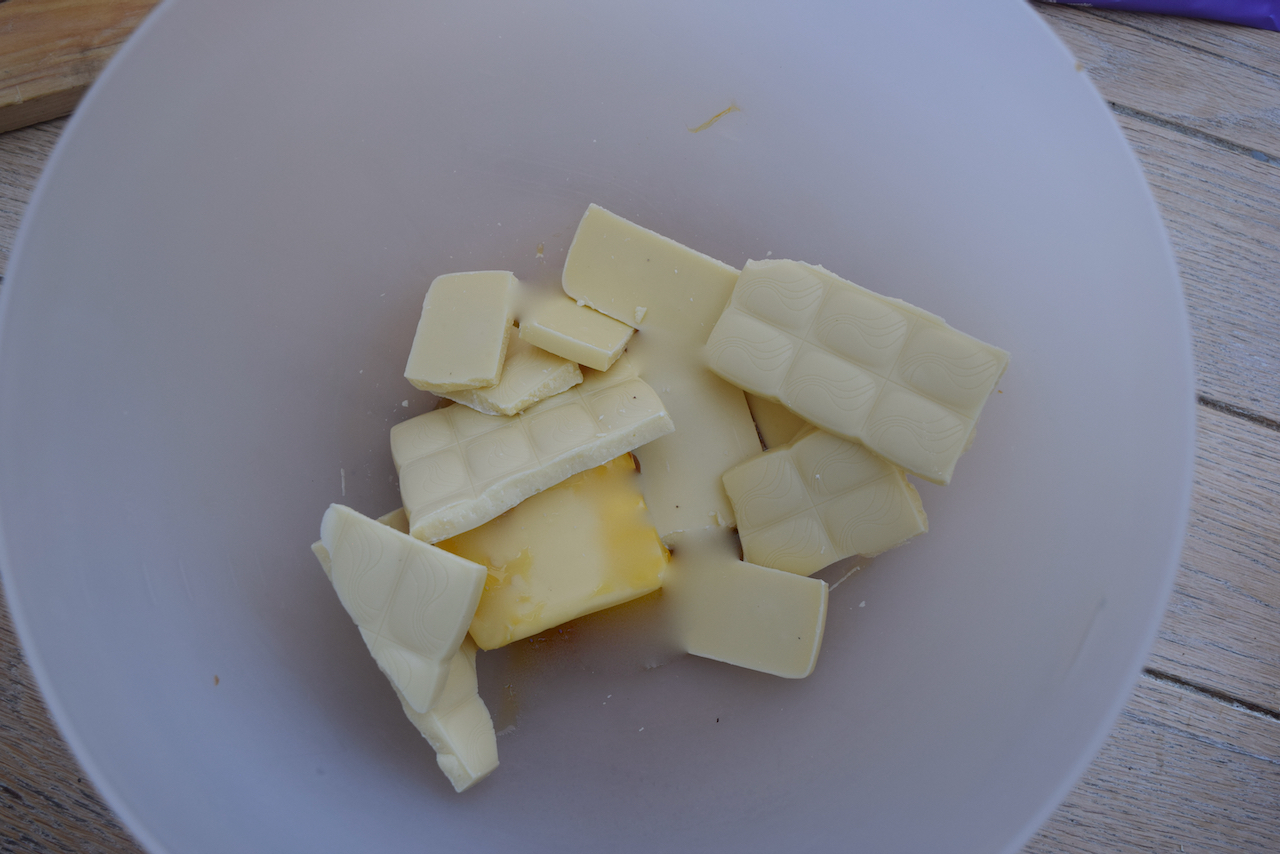 In another small bowl, warm through the Biscoff spread, until just thinned. This will only take around 20 seconds.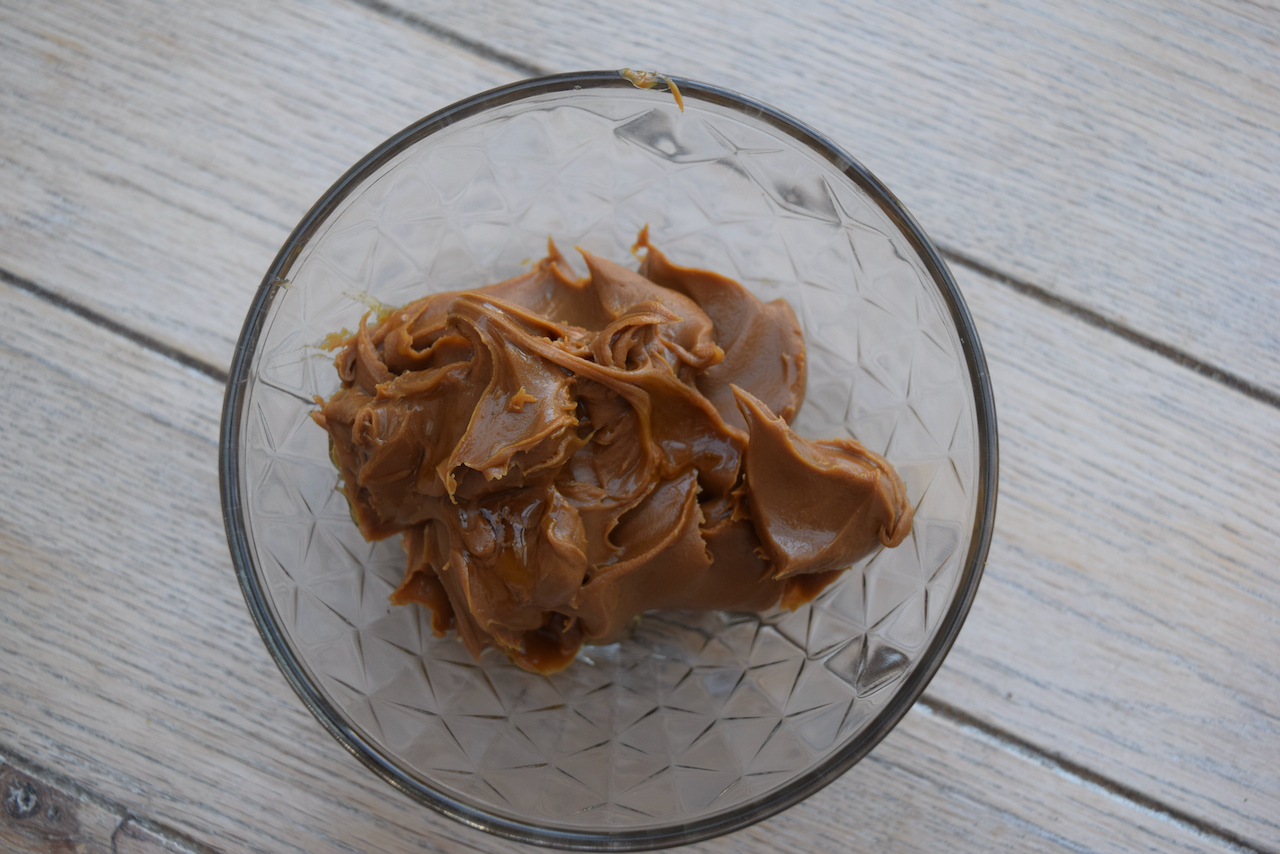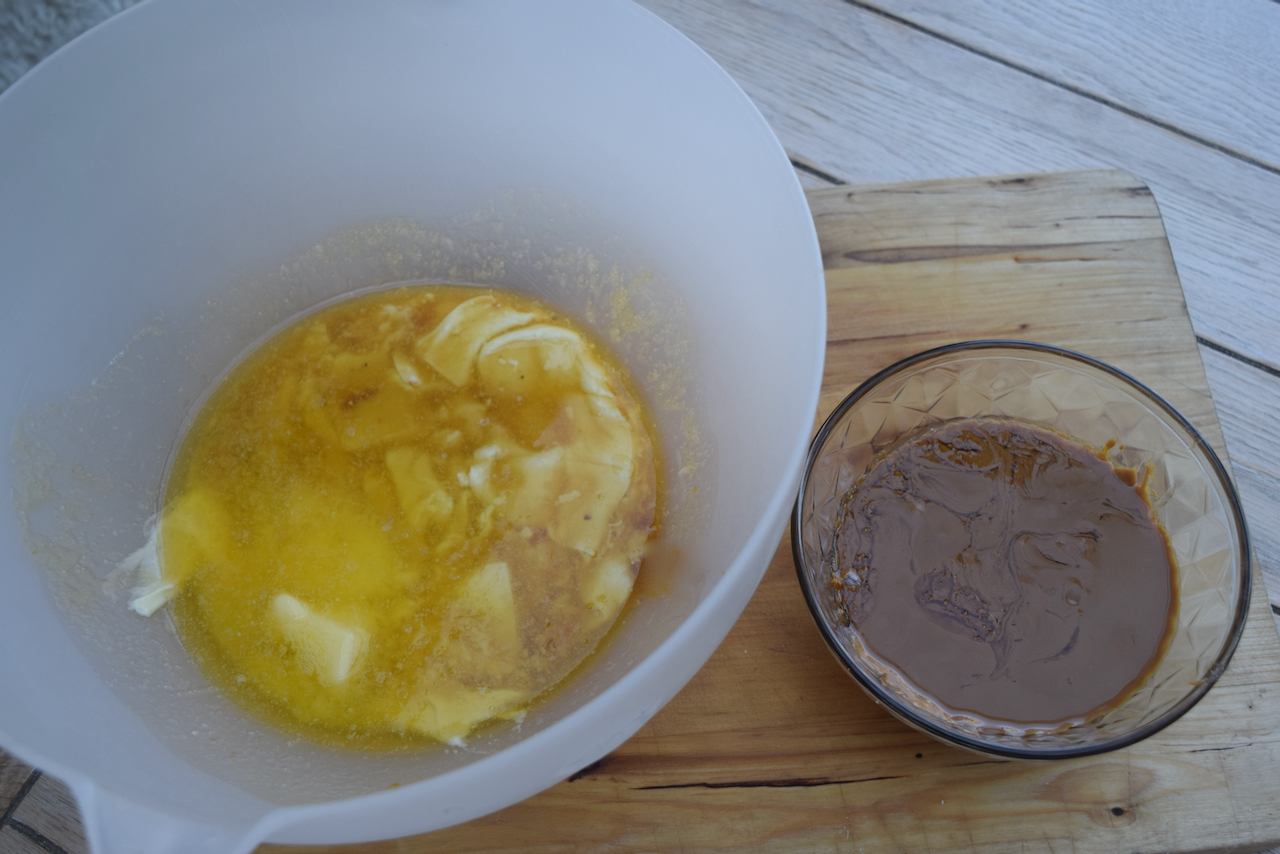 Stir the white chocolate and butter mixture until combined, then tip in the biscuits, the warmed Biscoff spread and 3 tablespoons of golden syrup.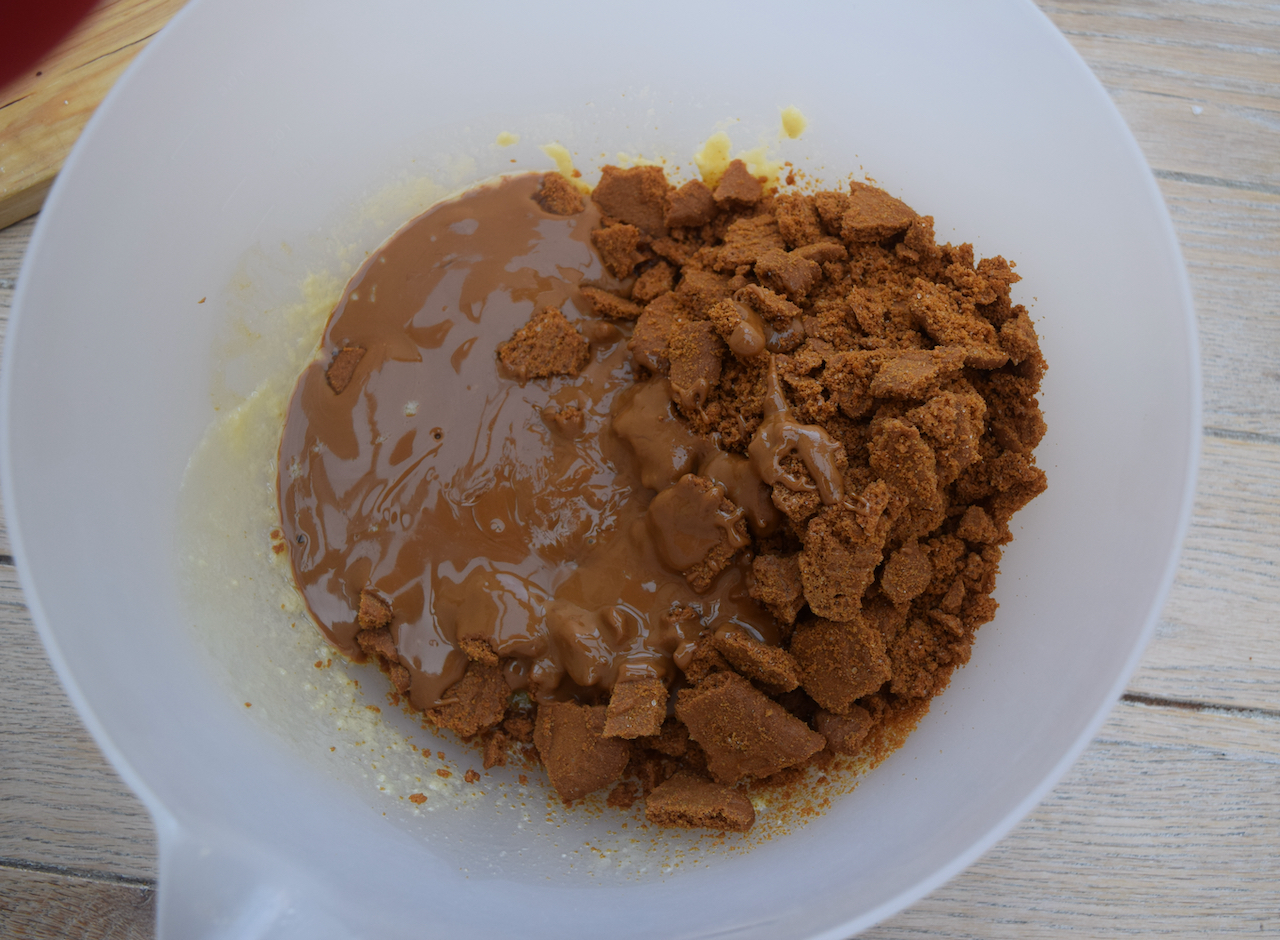 Tip in the optional dried cranberries or cherries and stir the whole lot together until you have a big bowl of well combined deliciousness.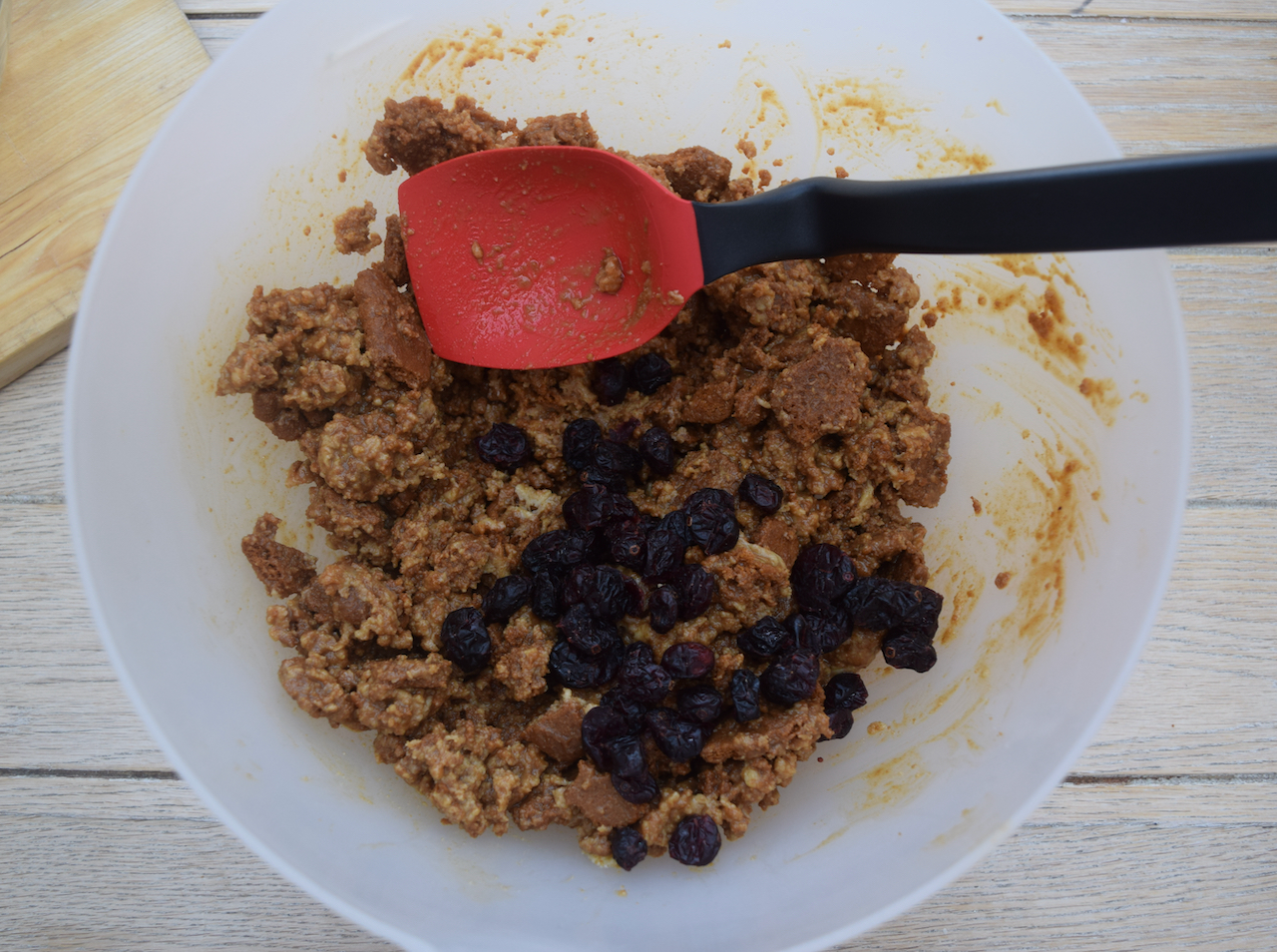 Pack the biscuit mixture into a lined 20cm square tin, pressing down to create a level-ish layer.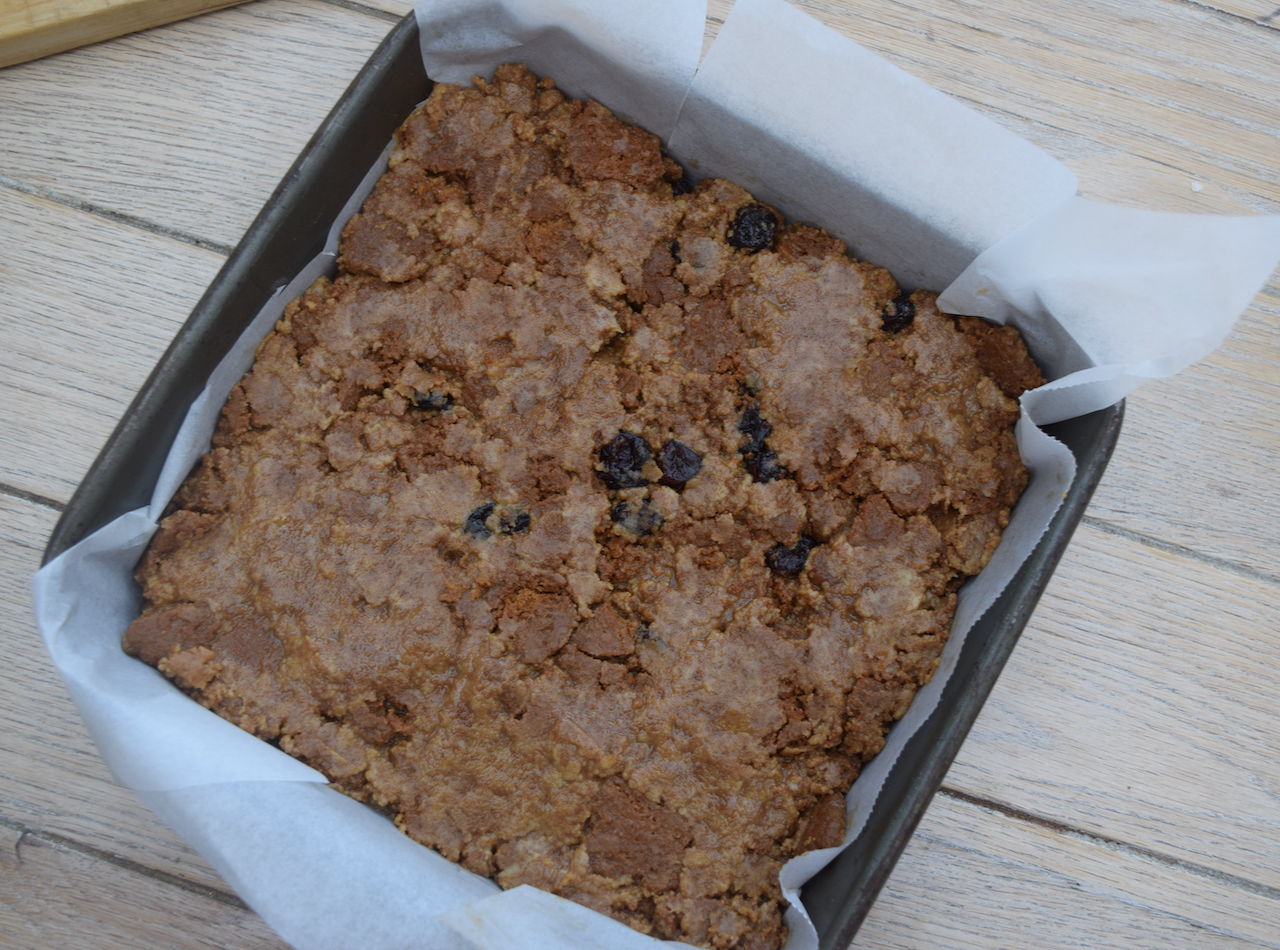 Warm the final tablespoon of Biscoff then drizzle over in a decorative fashion.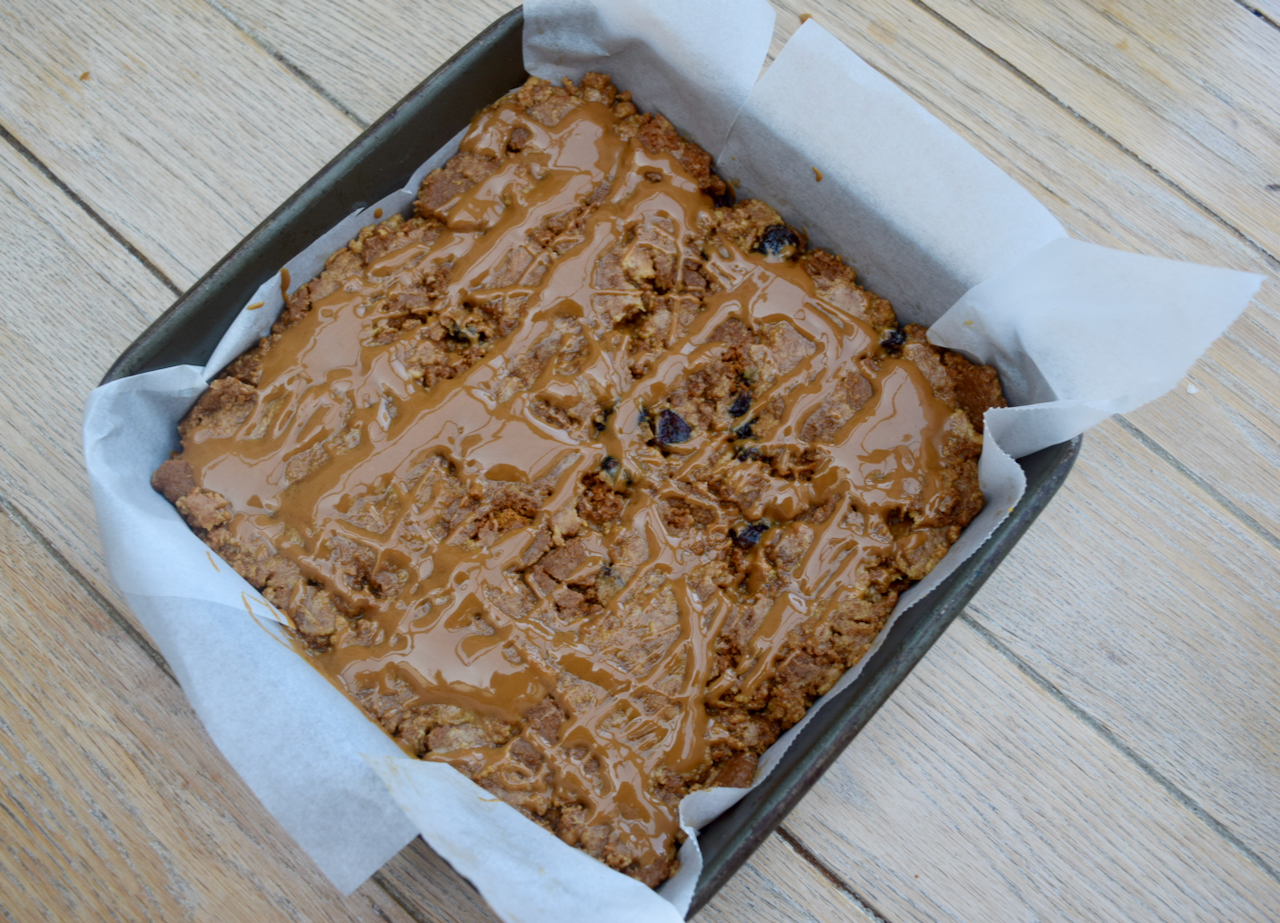 Pop the fridge cake into, as the name suggests, the fridge, for at least two hours to set. Leave it longer, if you have amazing will power.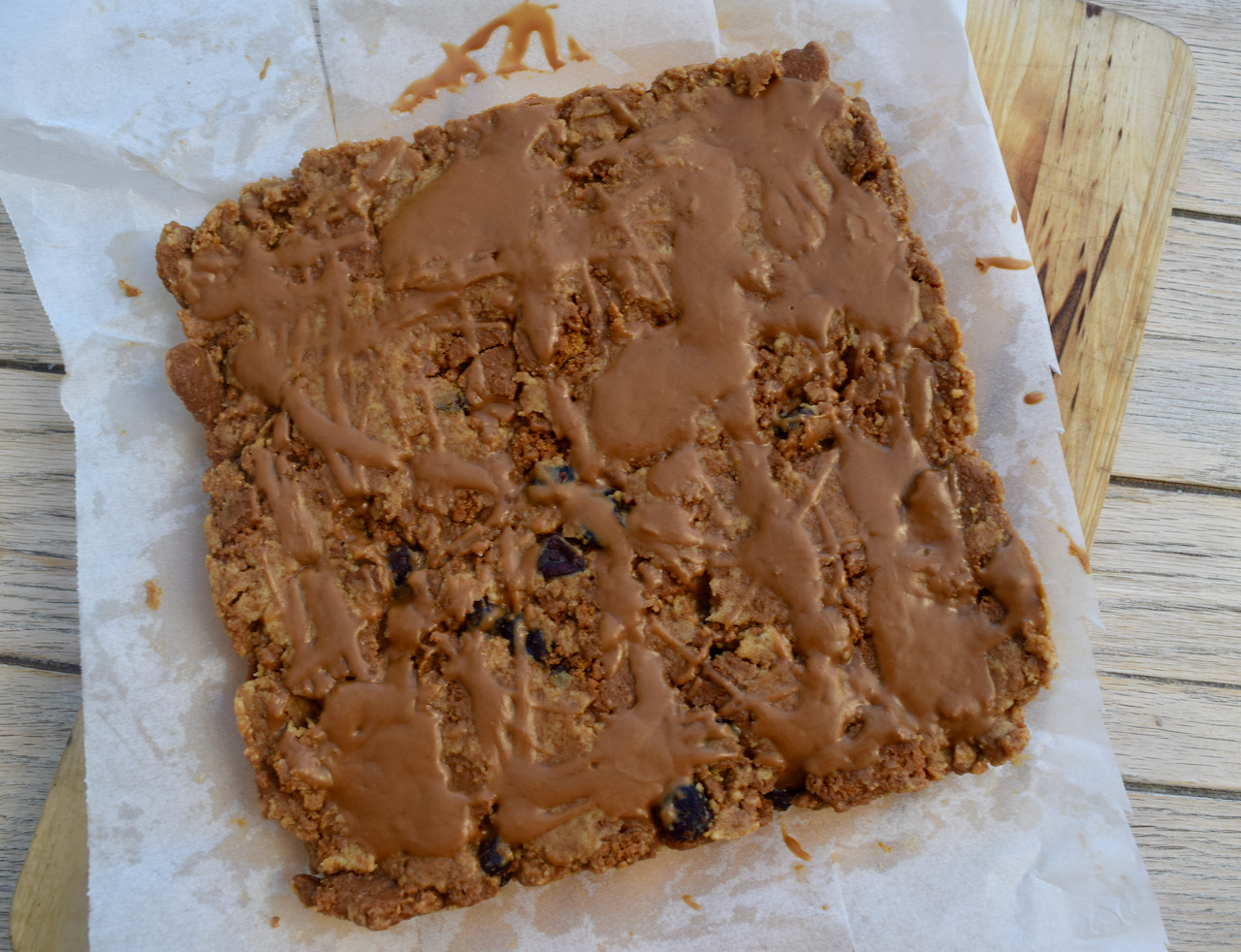 Cut into 16 modest squares and eat two of them almost instantly, you won't be able to help yourself.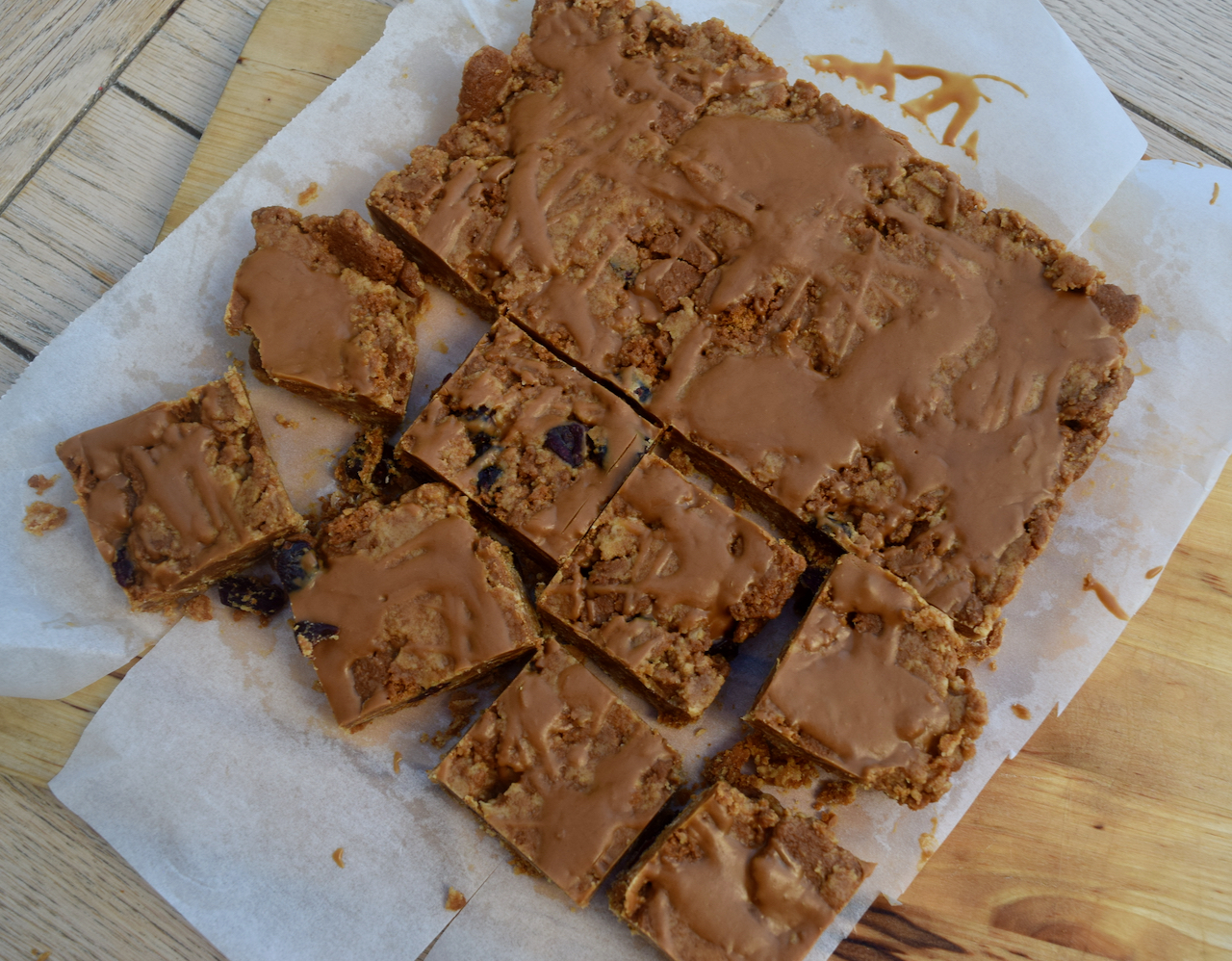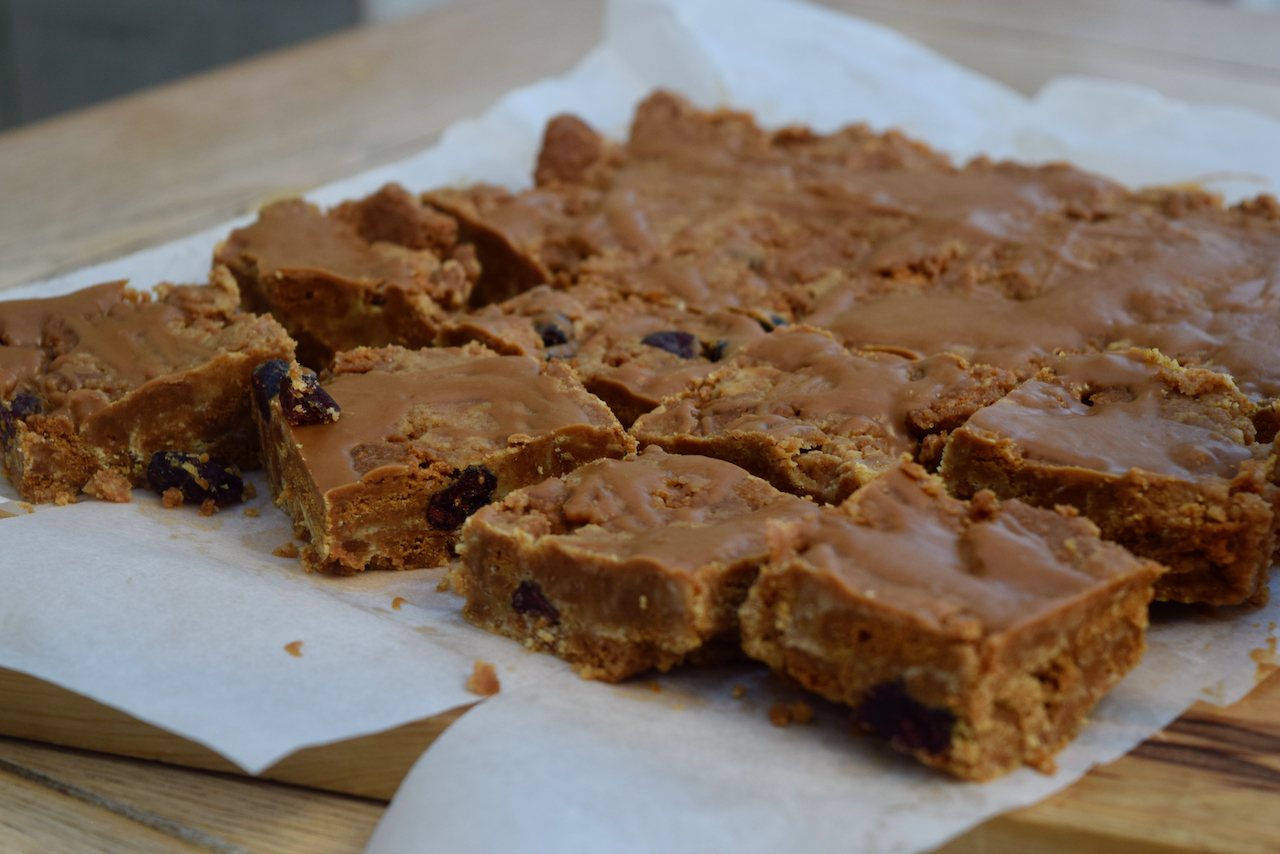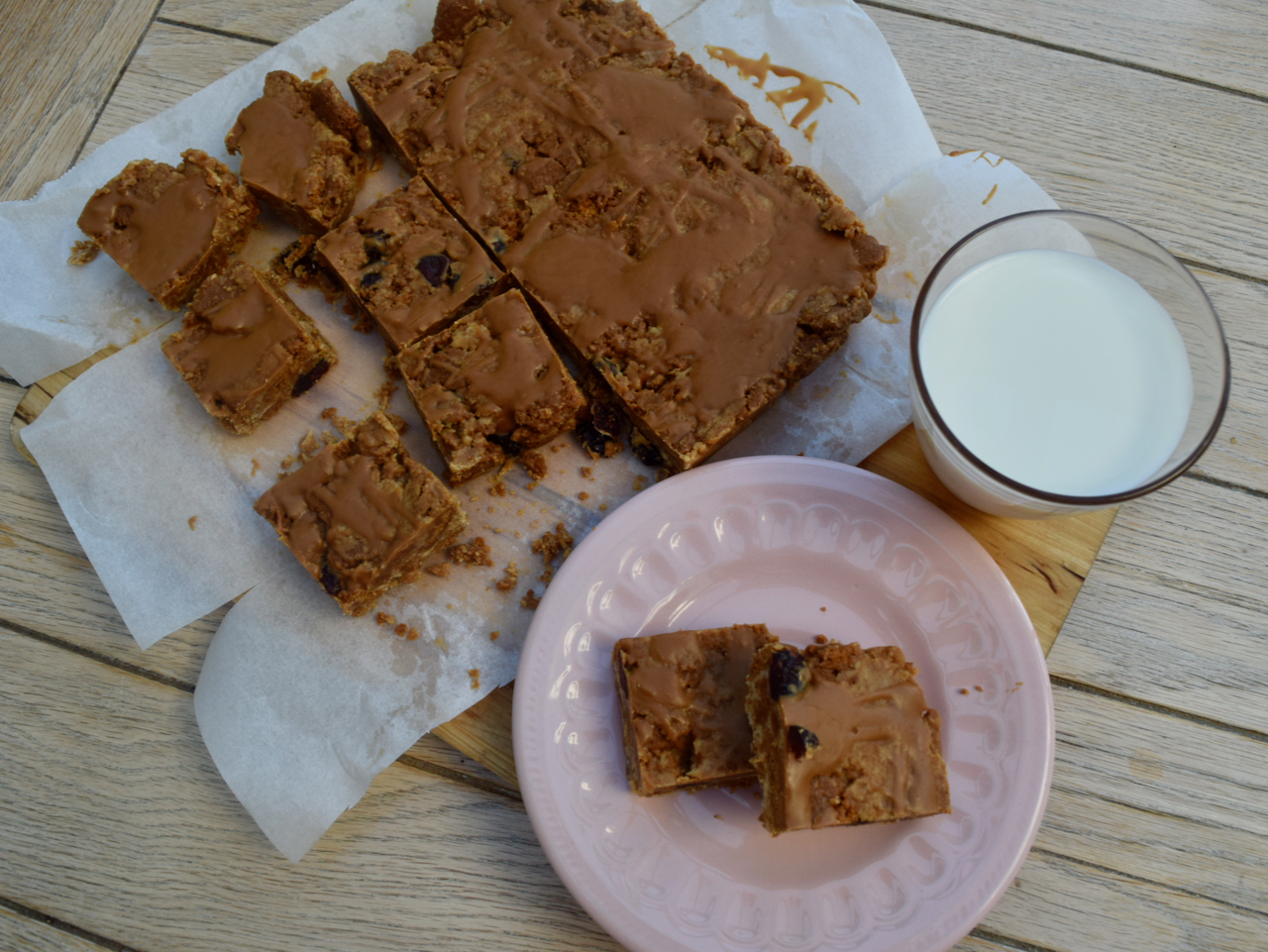 Don't forget this is potentially for your post school day hungry off spring, at least do them the service of leaving one or two squares in the fridge for others.
Lucy x
Biscoff Fridge Cake recipe
Makes 16 squares
You will just need bowls and a lined 20cm square tin
200g white chocolate
75g butter
175g Biscoff Lotus spread
3 tablespoons golden syrup
250g Lotus/Biscoff biscuits
50g dried cranberries or cherries, optional, but they add a lovely sourness
An extra tablespoon Biscoff spread, warmed, to decorate
Take a large food bag, add the biscuits, then crush with a rolling pin. Think rubble here rather than dust, you want chunky bits of biscuit. Pop to one side.
In a large bowl add the white chocolate and butter and in 30 second bursts, microwave until the butter's just melted, or do this over a pan of water. Don't over heat or the white chocolate will seize and go grainy. Stir to combine.
In a smaller bowl, seperate bowl, warm through the 75g of Biscoff spread just to thin it a little.
Tip the crushed biscuits into the white chocolate mix, then add the warm Biscoff and 3 tablespoons of golden syrup and stir until the biscuits are well coated.
Press the mixture into your square tin, lined with baking paper, and press down to form an even-ish layer. Drizzle over another tablespoon of warm Biscoff spread, to decorate, then chill in the fridge for at least 2 hours or for until needed.
Once chilled, cut the fridge cake into 16 generous squares. Then devour, but if you have any left, these are best kept in the fridge, especially on a warm day.