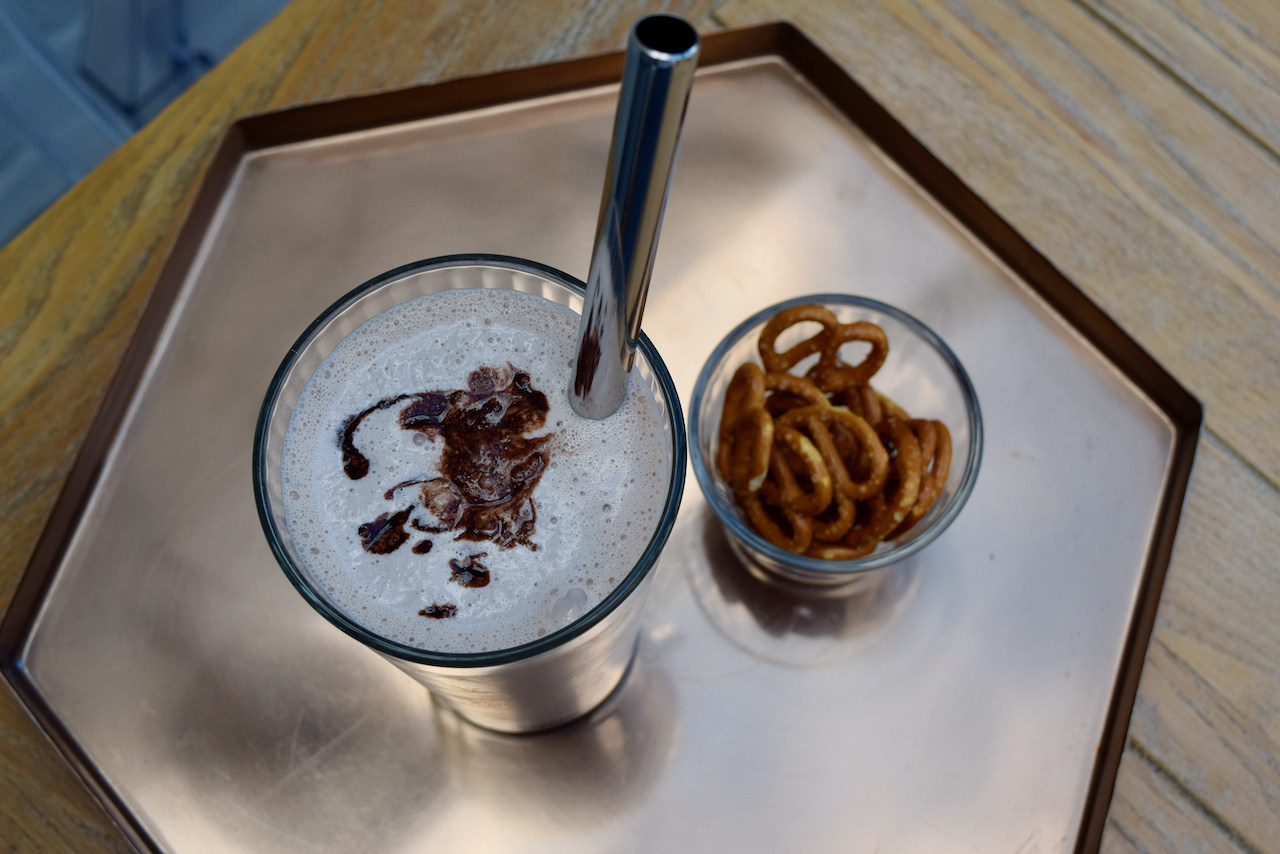 Bourbon and Chocolate Milkshake recipe
I do feel, throughout lockdown in London, we have been truly blessed with the weather. It's been weird, it's been terrifying, we've been unsettled, but it's been sunny and warm. It seems superficial to talk about the weather during a pandemic, but it's been spirit lifting and on a side note, my tan's coming along a treat. To celebrate the continuing sunshine and the fact we can now spend time with 6 people, distantly, in our gardens and parks. let's enjoy this bloody lovely Bourbon Chocolate Milkshake.
Not only is this drink a celebration, it's also a reward. Clyde's favourite spirit is Bourbon and we spent all last week decorating our living room, so when I made this to photograph, I sold it to him as a special treat just for him. The fact I sneaked a giant sip when he wasn't looking is irrelevant. This is a divine and drinkable mixture of the aforementioned bourbon, vanilla ice cream, milk and chocolate sauce. I thought I had some chocolate sauce in my cupboards, but didn't so ended up making my own using this simple recipe. This milkshake is rich, creamy and moreish; doubling it wouldn't be the worst idea you'd ever had.
No one's going anywhere for a while longer, so sipping a Bourbon Chocolate Milkshake, or three, in the garden will have to be our holiday for the moment.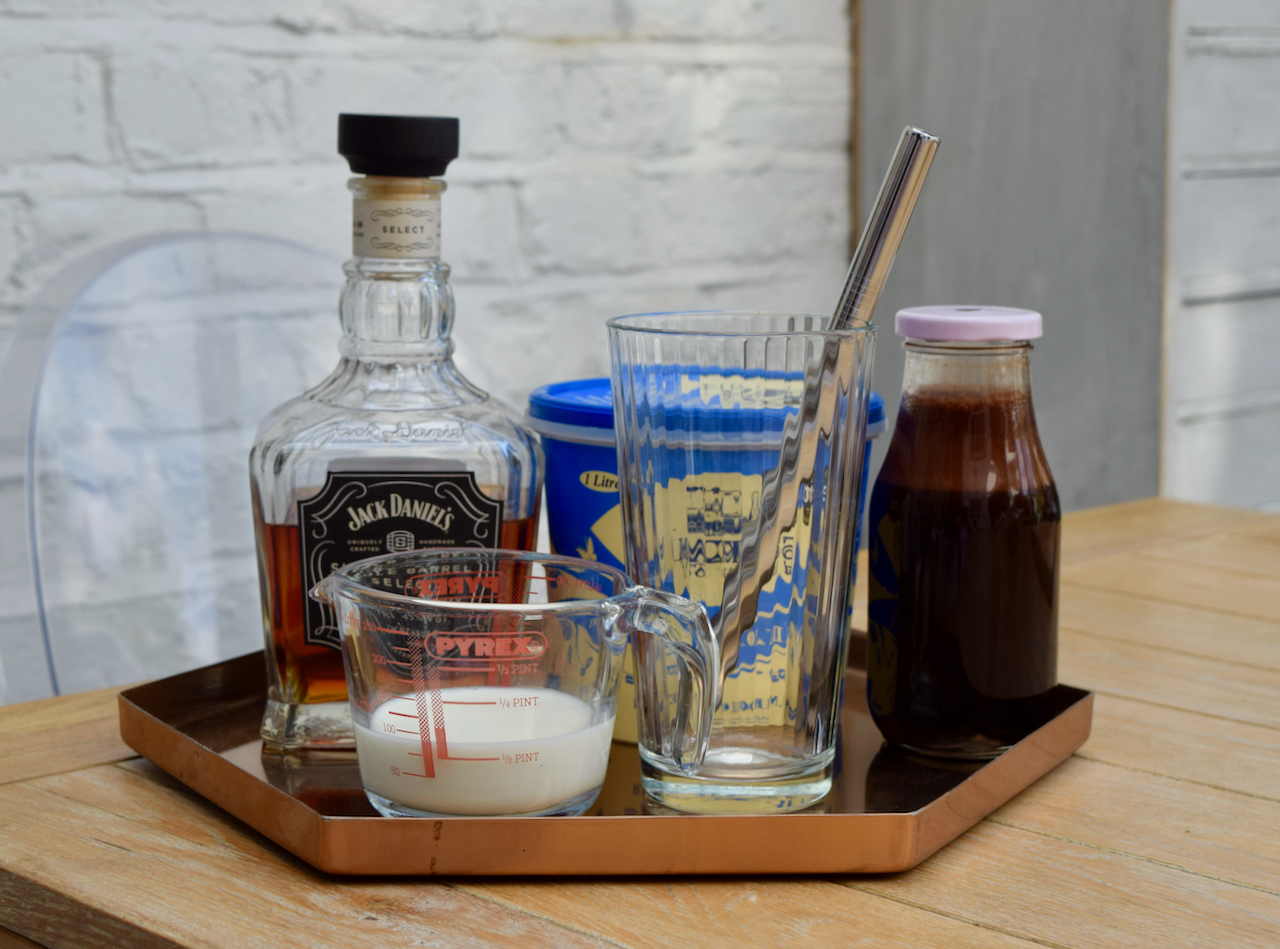 Nothing bad is coming out of this line up in my humble opinion. Don't splurge on super expensive ice cream here, just some mid price vanilla is good. Do use shop chocolate sauce if you have some, no need to overachieve and make your own unless you have to.
Right for this cocktail you'll need your blender or Nutribullet. Add the ice cream for starters.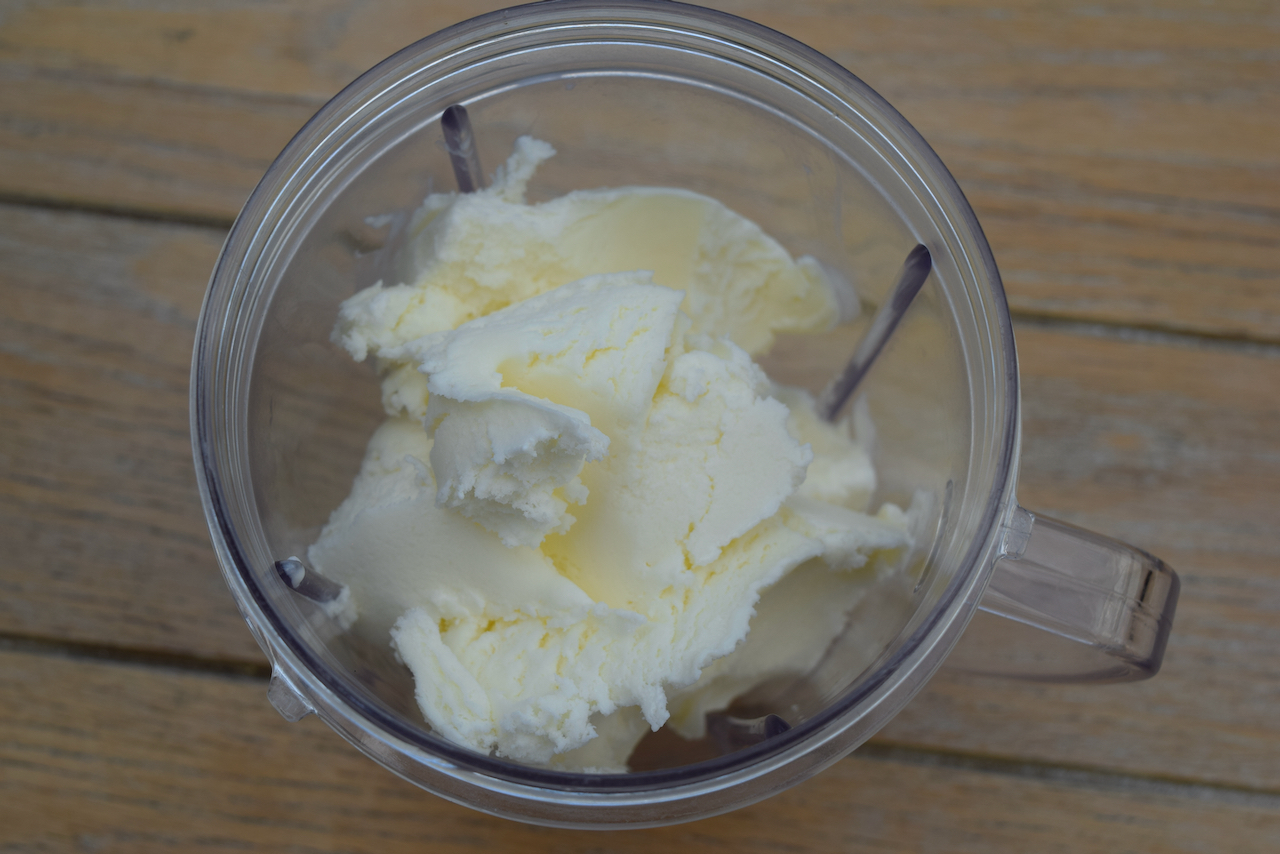 Pour on the aforementioned chocolate sauce followed by the bourbon and milk.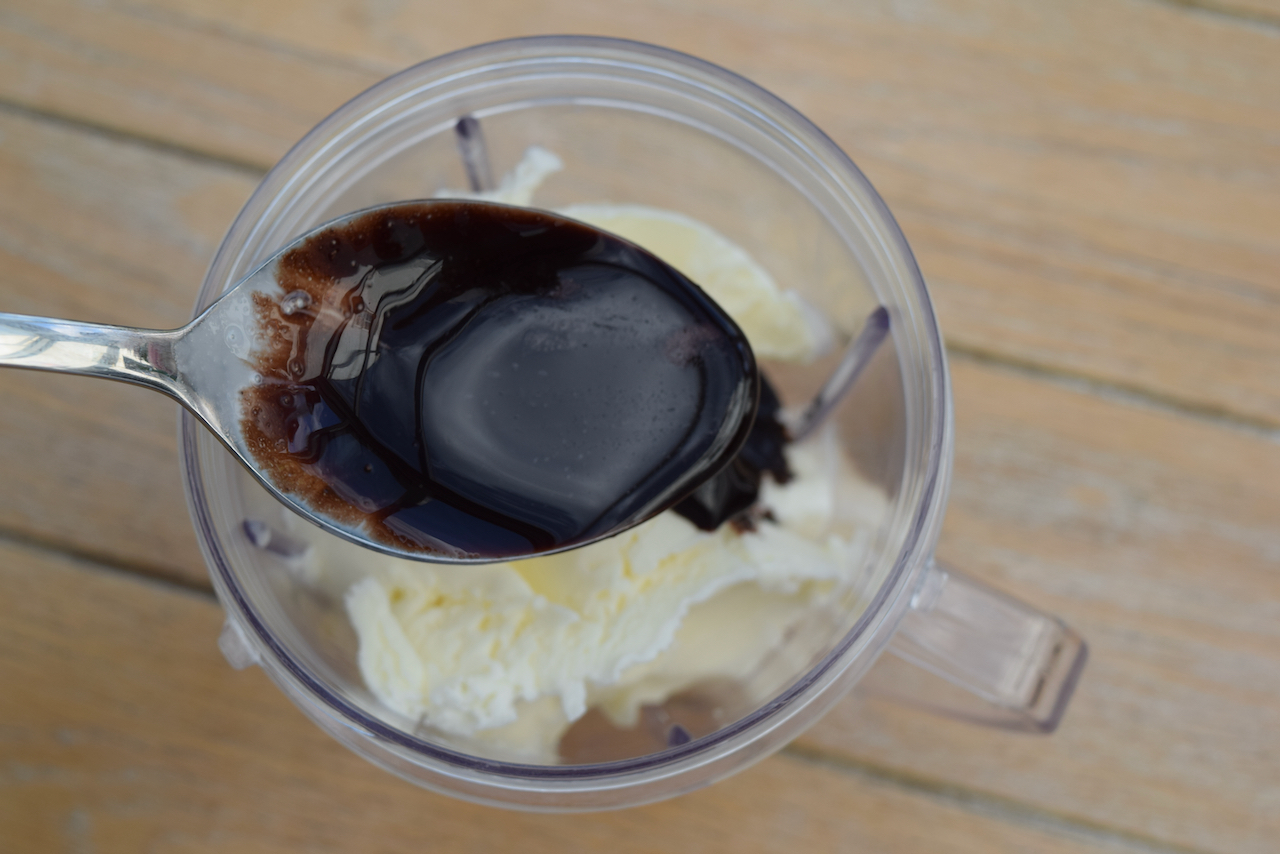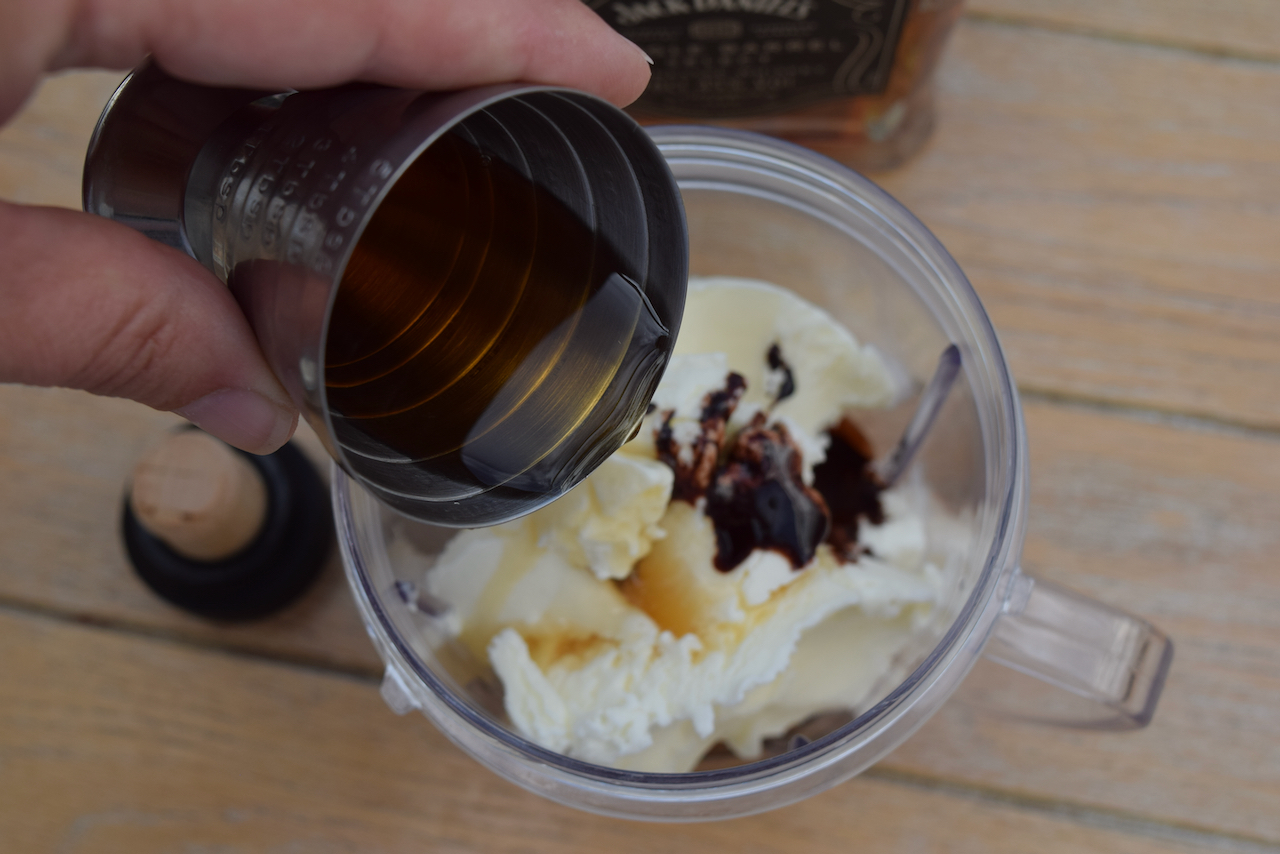 Throw in a couple of ice cubes then blend away until your cocktail is smooth.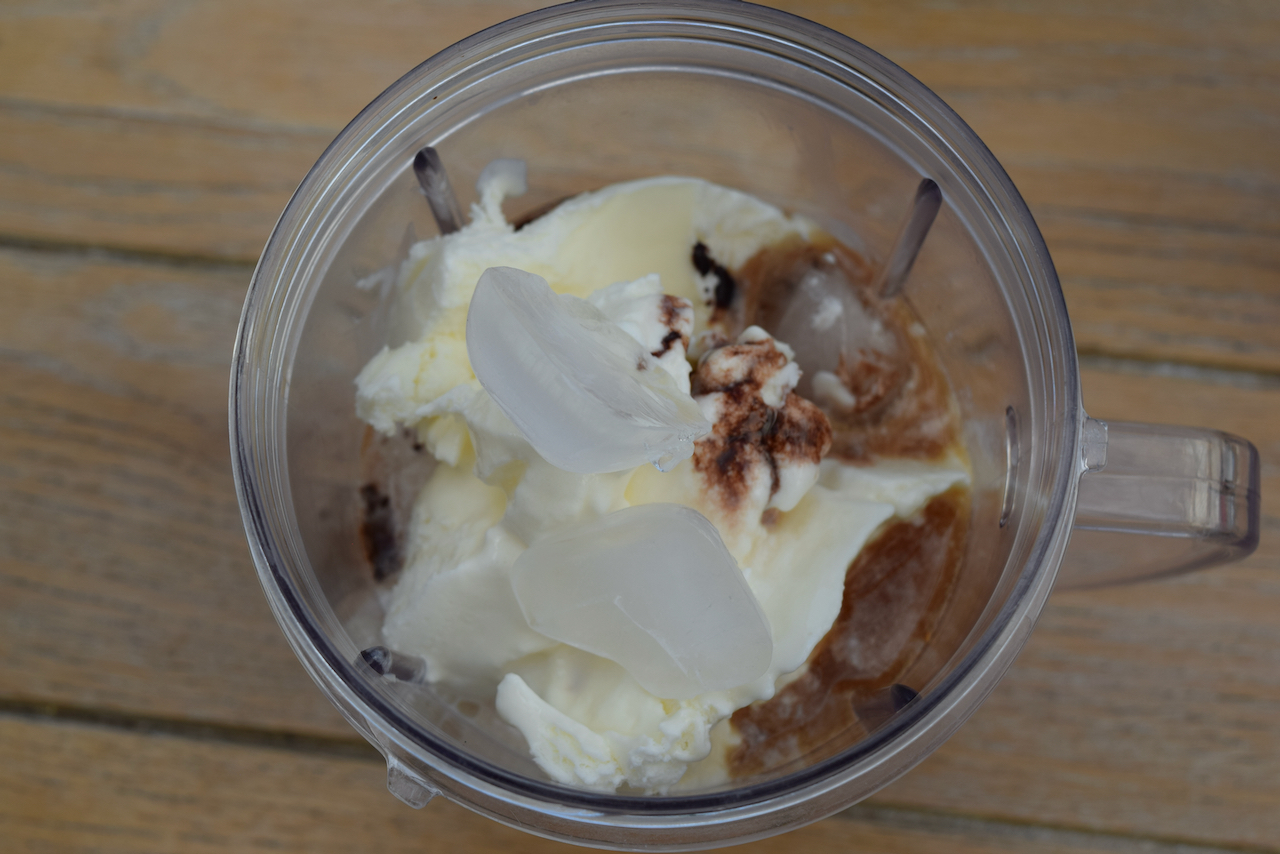 Pour into your tall glass and top off with a drizzle more chocolate sauce and a straw. If you're interested, mine is a lovely silver, reusable one.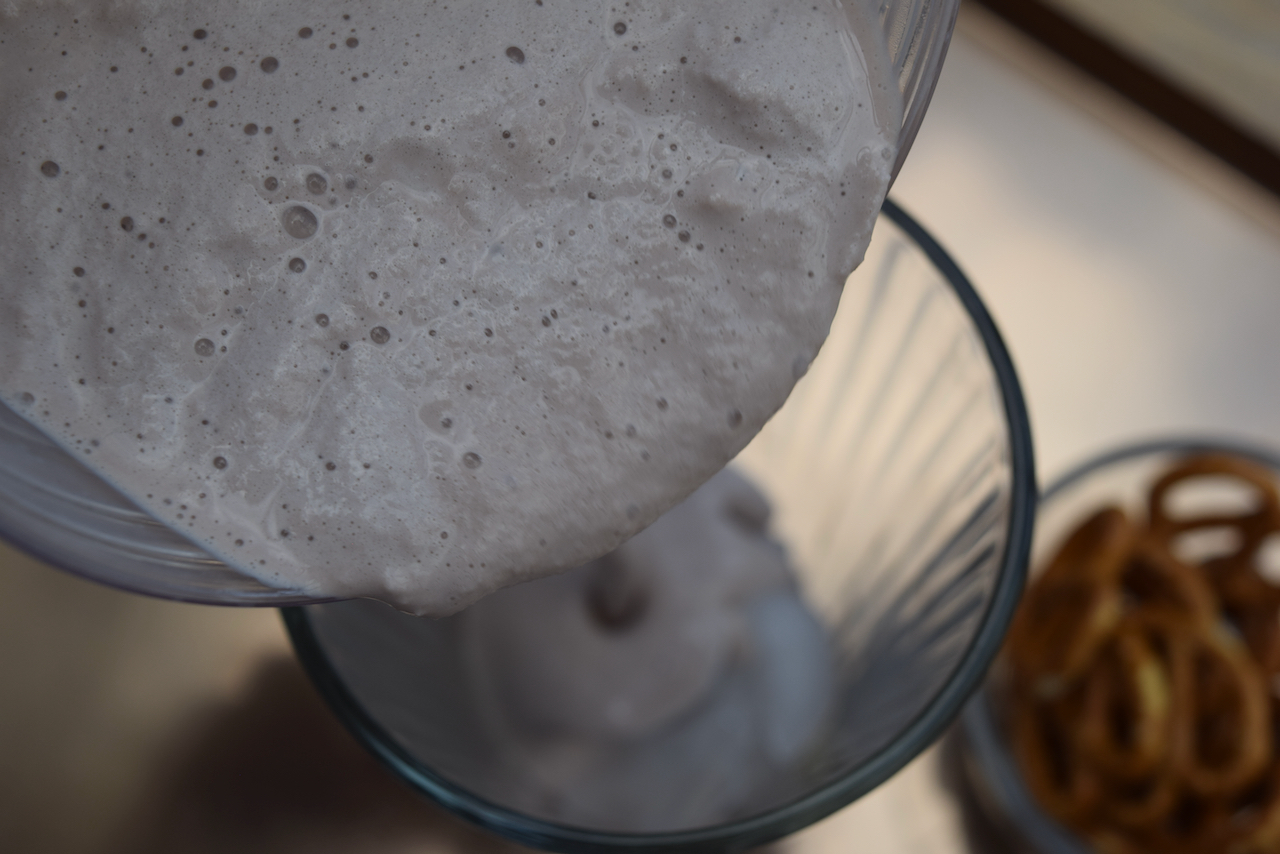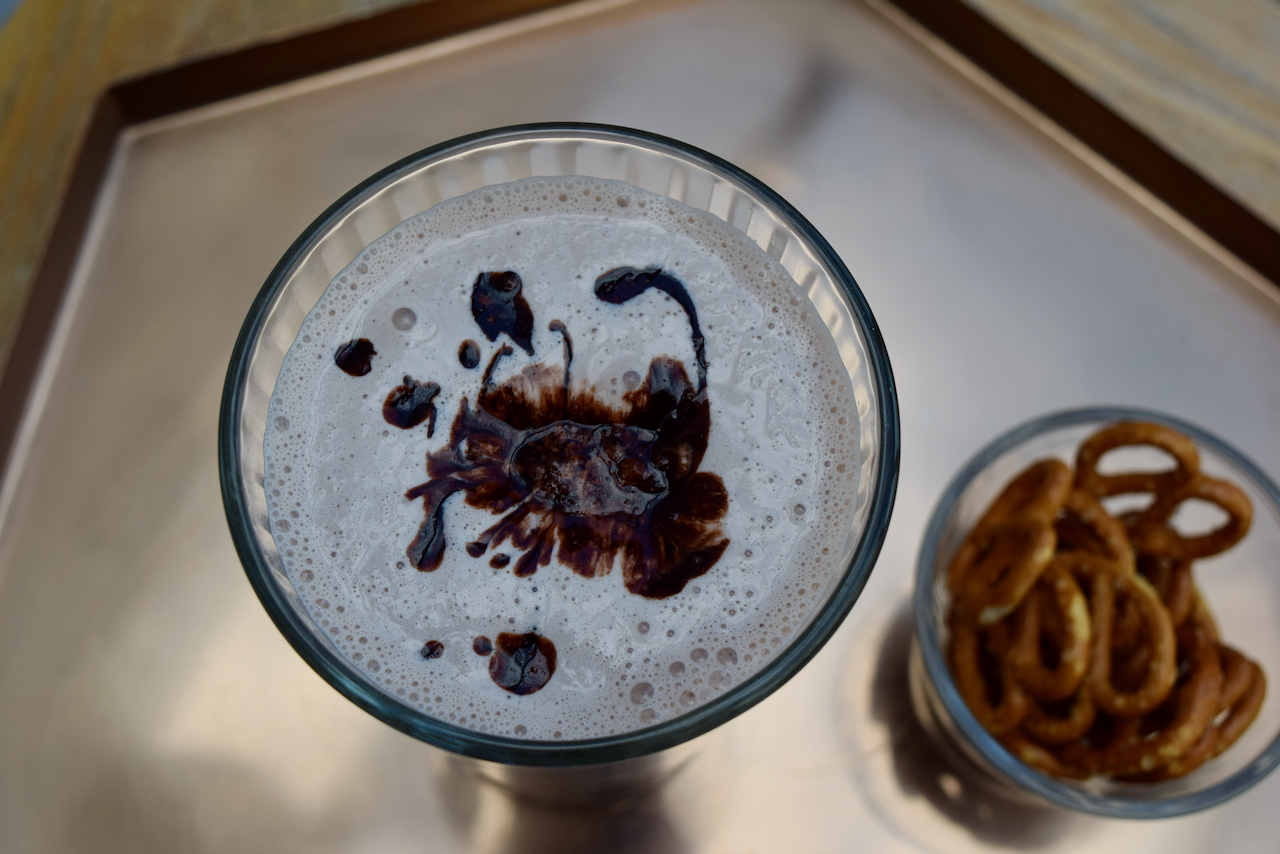 Have a lovely great big sip, treat yourself.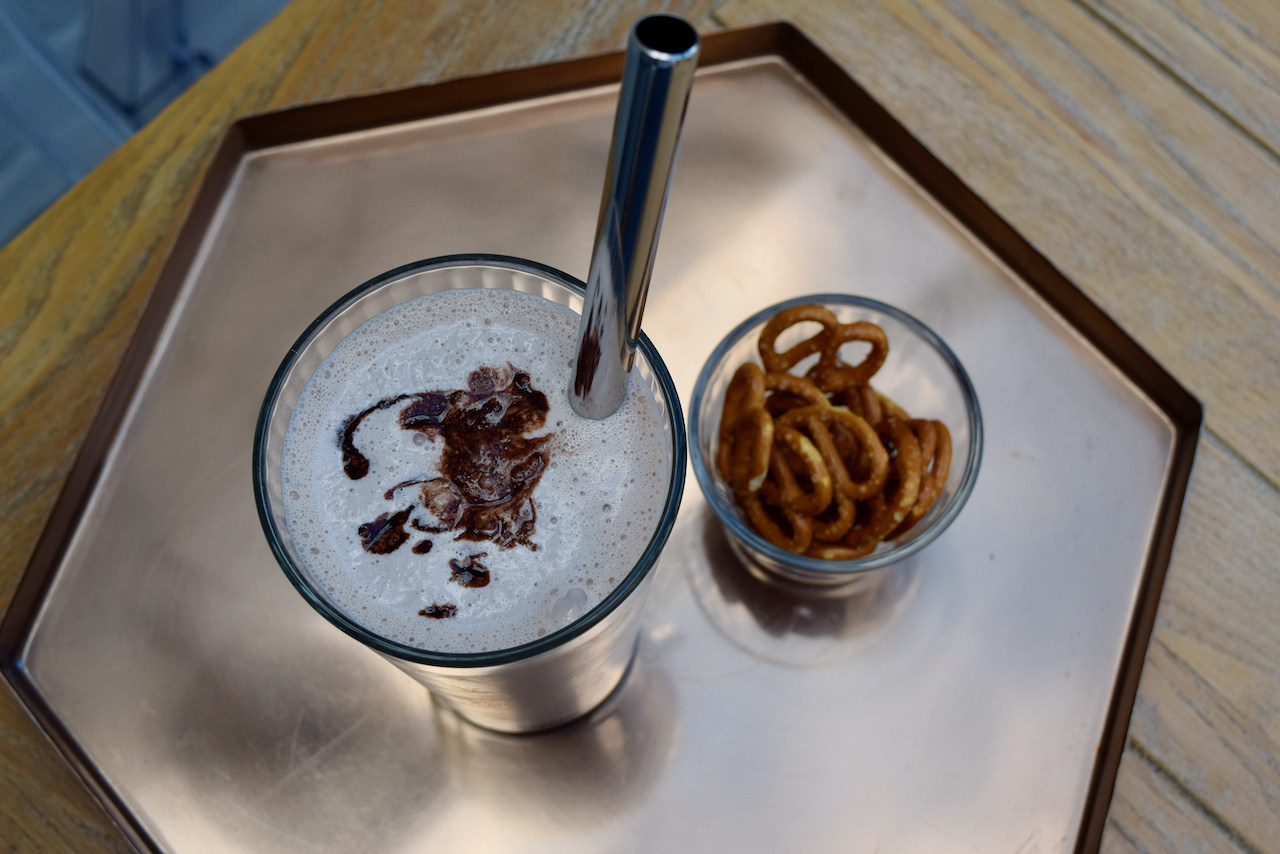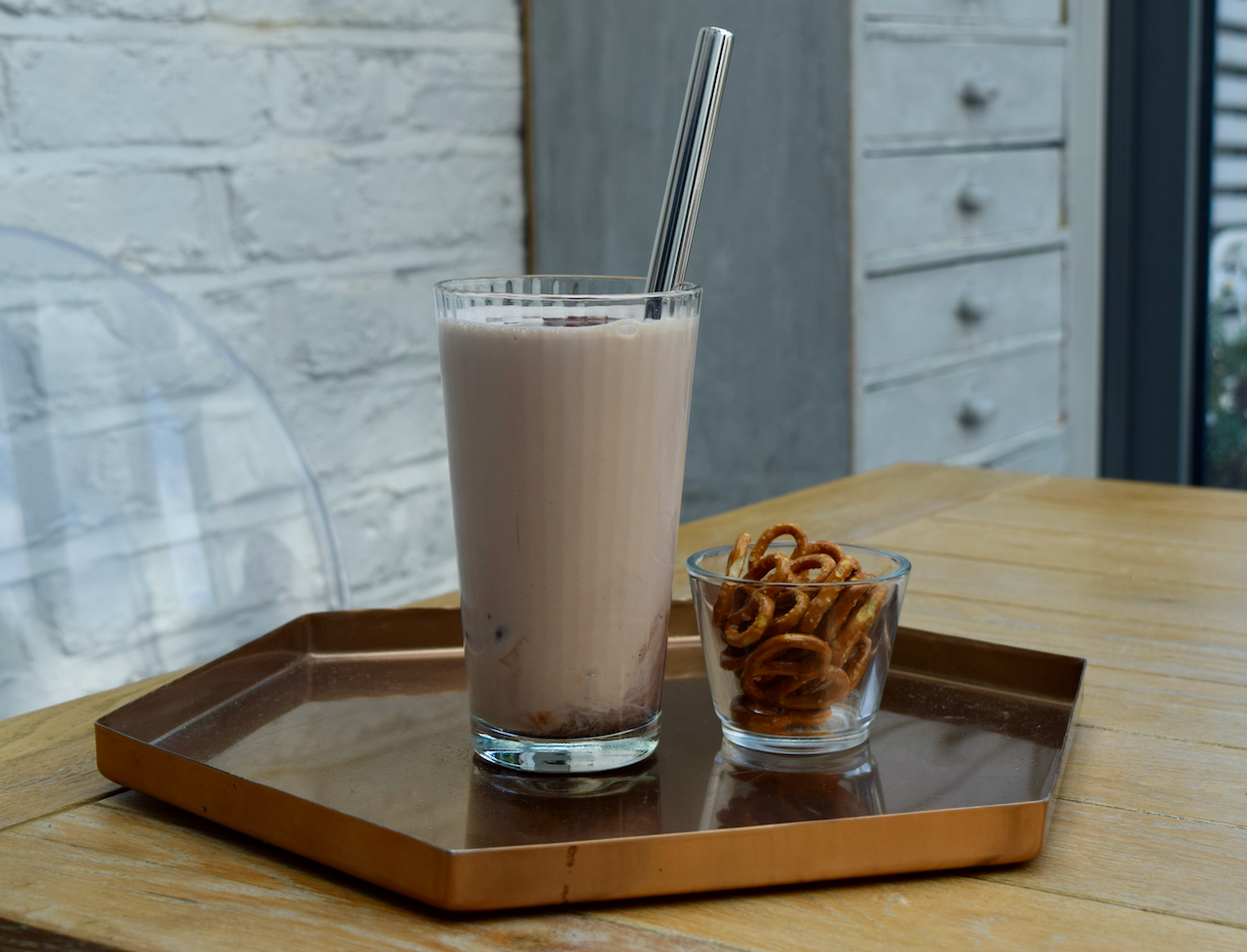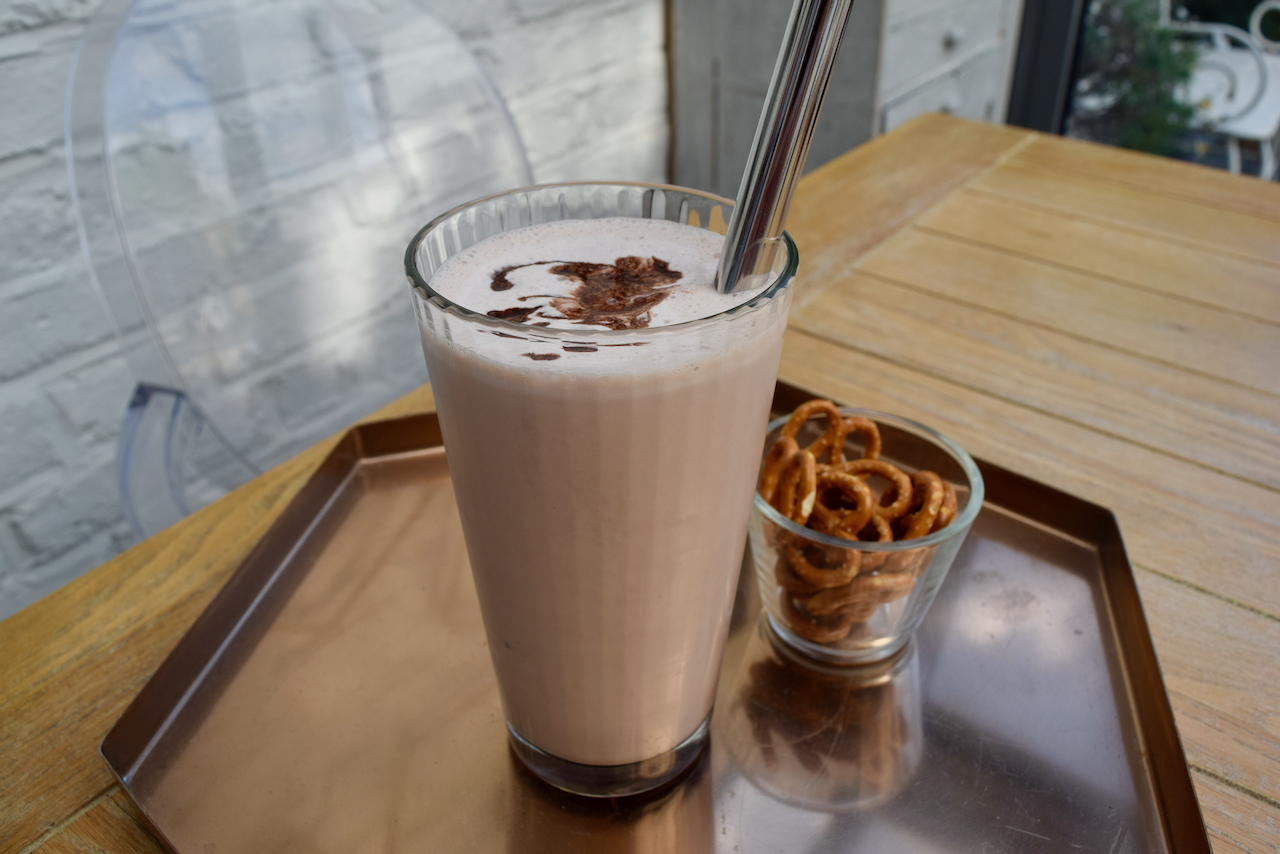 We are all over the boozy milkshakes in our house, so this Bourbon and Chocolate Milkshake may well be dinner for the next few weeks.
Have a lovely weekend in the sun.
Lucy x
Bourbon and Chocolate Milkshake recipe
Makes 1
You will need a blender or Nutribullet and a tall glass
Ice
200ml vanilla ice cream
100ml milk, whole, semi skimmed, almond, you choose
50ml bourbon
2 tablespoons chocolate sauce
More chocolate sauce to drizzle
Take your blender cup and add the ice cream, bourbon, milk, chocolate sauce and 2 or 3 ice cubes. Blend until smooth then pour into your tall glass.
Drizzle some extra chocolate sauce on for decoration. Sip in the sunshine.