Middle Eastern Lamb Rice Recipe
This week I have been given the chance to write a recipe for the #MeatMatters Challenge. This needed to feature Lamb or Beef as the stars of the show and be ready in no more than 30 minutes. So, of course, as it so often does, my mind screamed MINCE. I make no bones about my love for mince and for my Middle Eastern Lamb Rice recipe I chose some wonderful lamb mince. I can whole heartedly, and rather immodestly say, this dish is a total winner and we hoovered the whole lot up as soon as I had put my camera down.
The initiative of the Meat Matters Challenge is to highlight how quick and simple it is to make tasty, nutritious dishes using lamb and beef. My featured lamb is naturally rich in protein and packed with 7 vitamins and minerals, one of which being iron, which is great for combating fatigue and tiredness, which let's face it is brilliant, as I am both of those, most of the time. I was sceptical the youngest fussiest diner in our house would enjoy this, but George wolfed it down, only stopping to ask what the green bits were. My Middle Eastern Lamb Rice is a super speedy supper, it's one pot and the only chopping to be done is some flavour laden mint, parsley and a few elegant pistachios for crunch. I added cumin for spice and garlic for an authentic middle eastern touch. Serve this filling affair with generous dollops of yoghurt and houmous with cucumber slices and it's a complete dish.
How amazing to have another simple, lamb recipe under your belt, to be whipped out at a moments notice to woo your family. And wooed they will be, as well as full of vitamins, minerals and enough extra energy to do the washing up *fingers crossed*.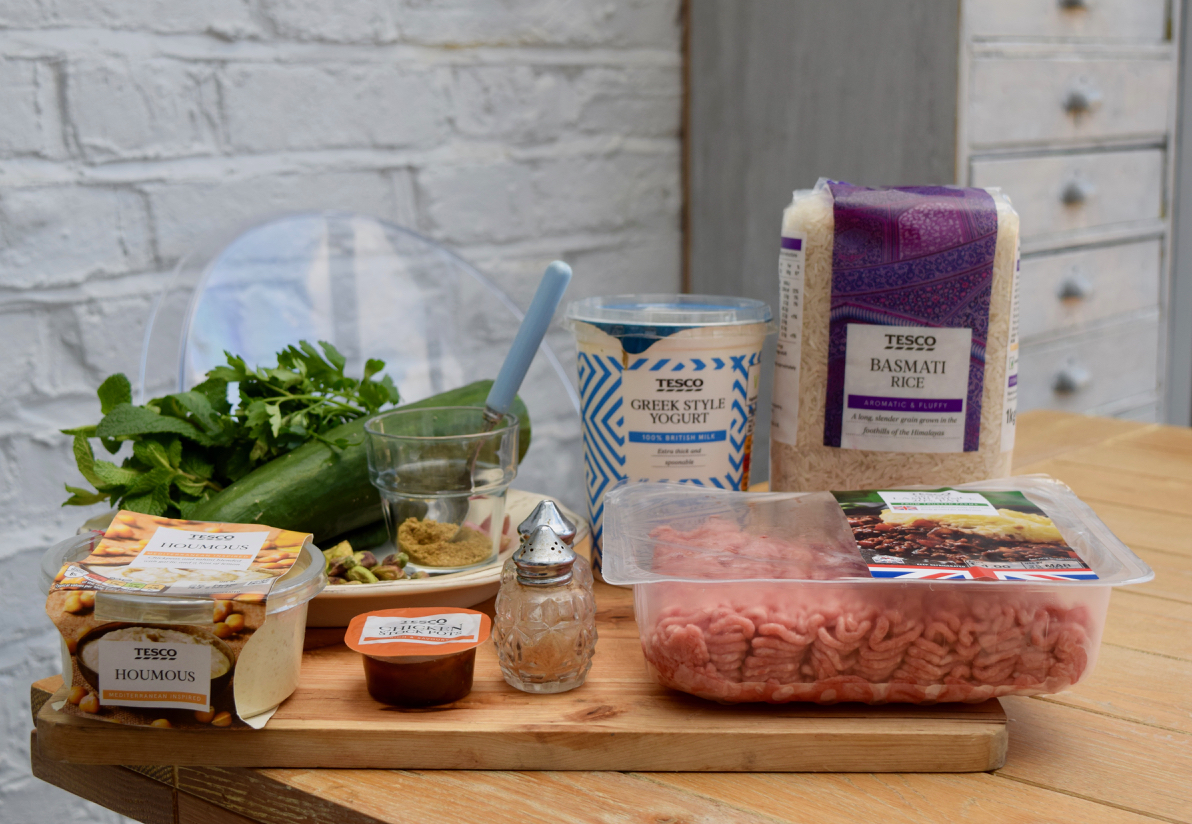 Here's the mouthwatering line up for this simple dish. And here's the star of the show.
I have always been a fan of lamb mince, it's so full of flavour and brings so much to this dish. On top to this, it's great VFM *value for money*.
Make a start on this with some olive oil in a heavy bottomed pan. Heat this over a high flame then add your lamb mince. Cook for around 10 minutes until the lamb is browning, there's no pink left and there are some lovely crispy, golden bits. Spoon off any excess fat as you go along, this will help with the crisping process.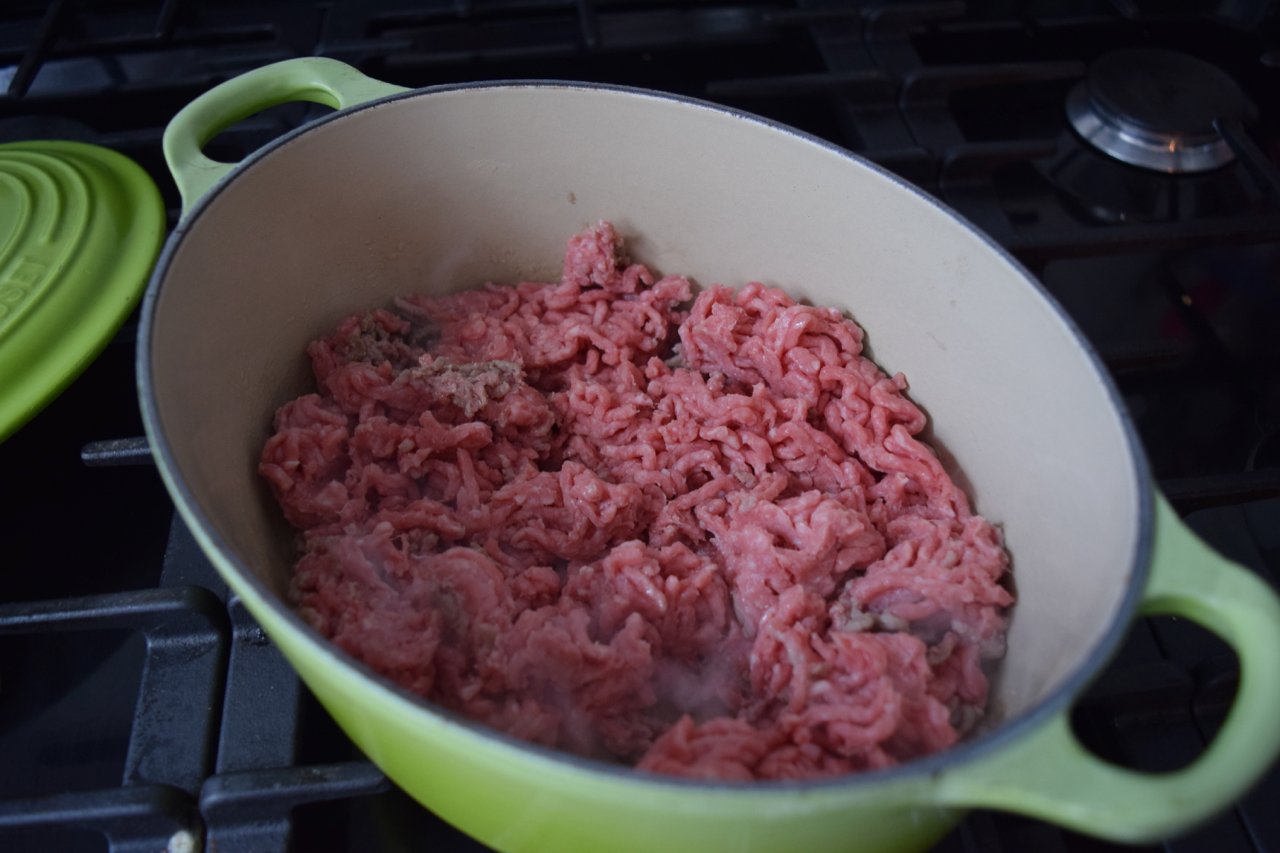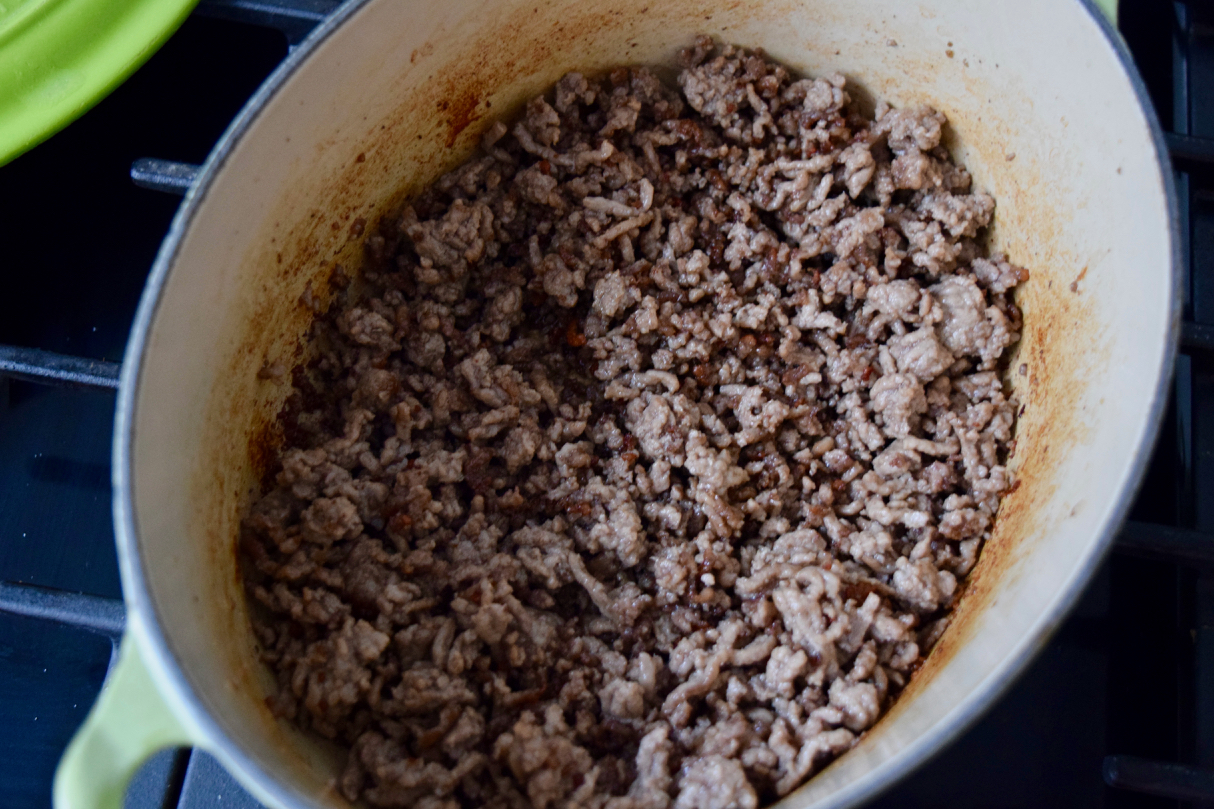 Measure in the cumin and garlic and cook off for a minute. Next stir in the rice and toast for a further minute.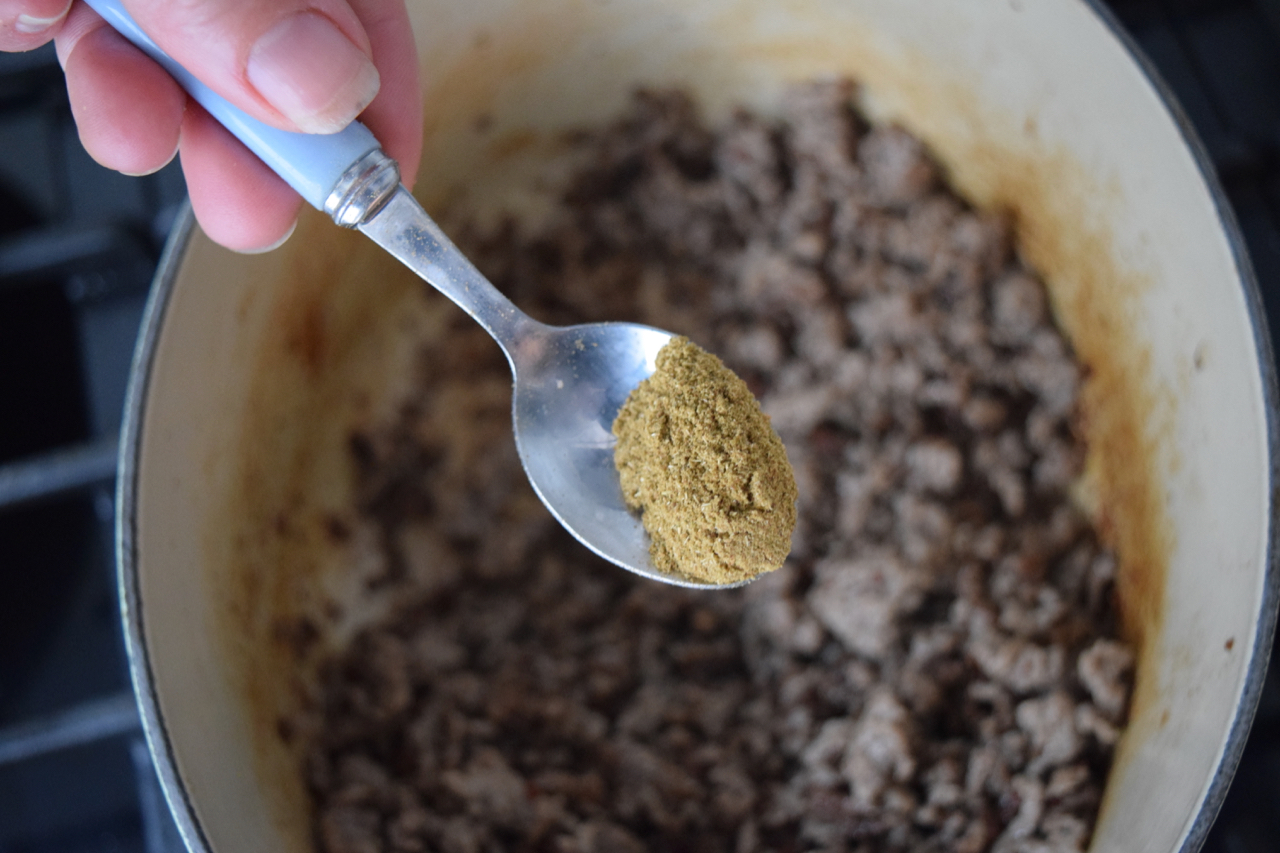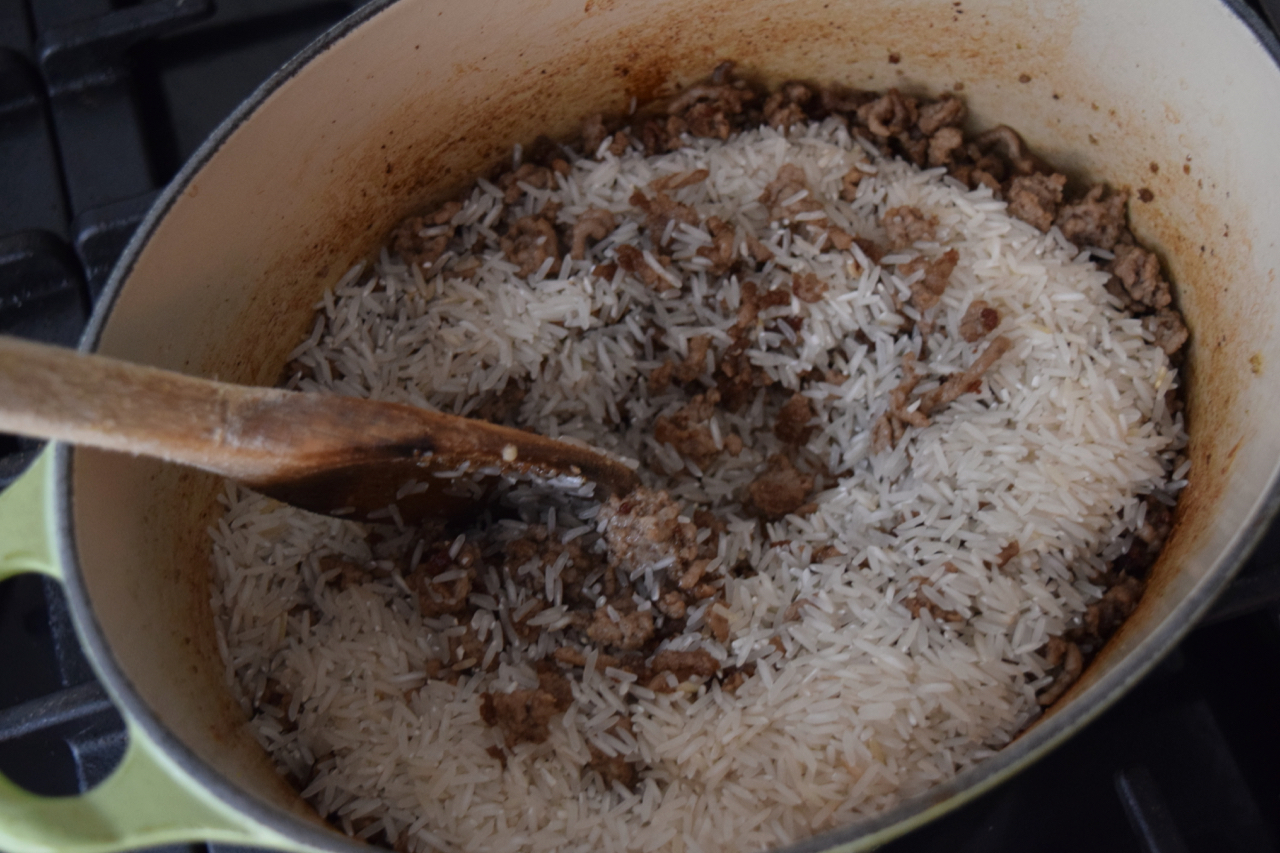 Pour in the chicken stock, season generously, stir again, then turn the heat down and pop the lid on. Cook this fragrant mixture for 12 to 15 minutes or until the rice is cooked through. Give it a stir half way through to ensure there's no bottom of the pan stickage.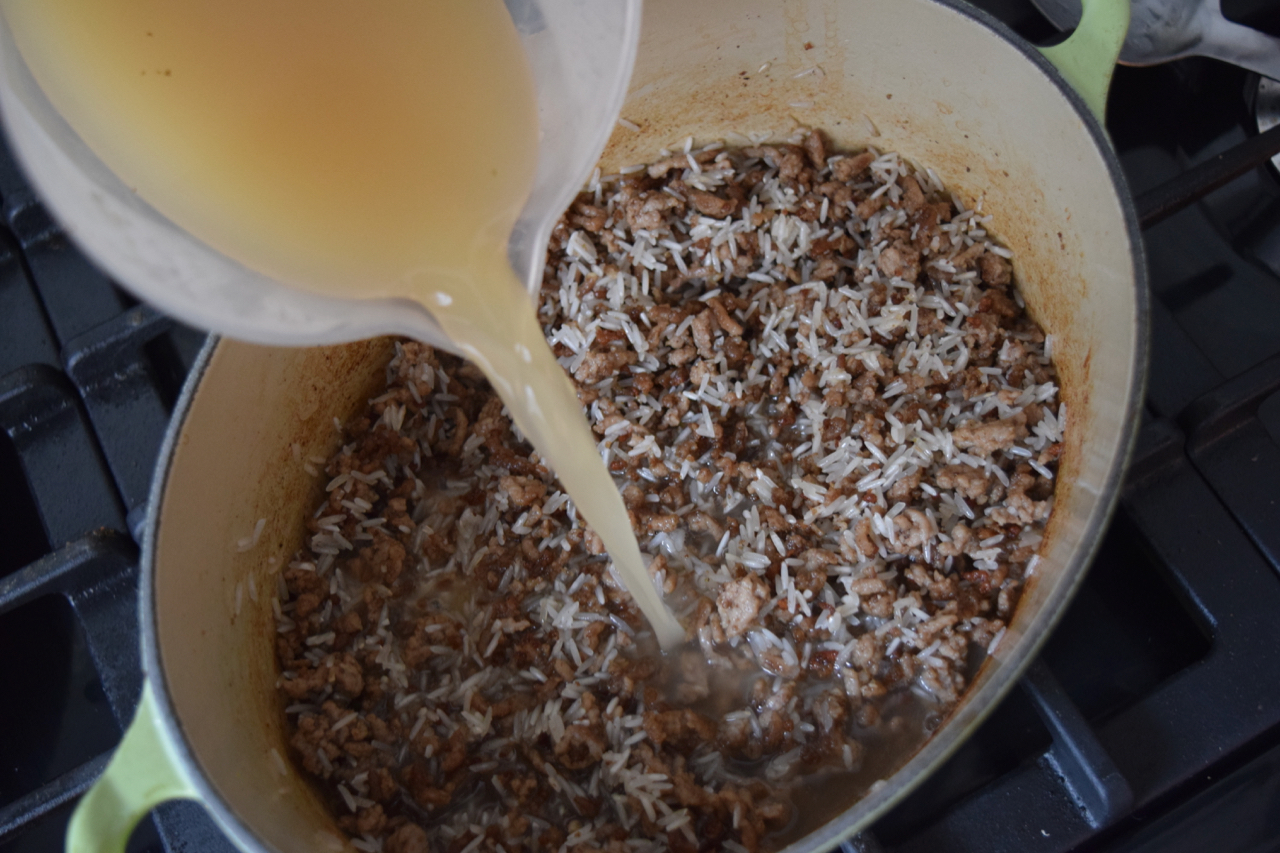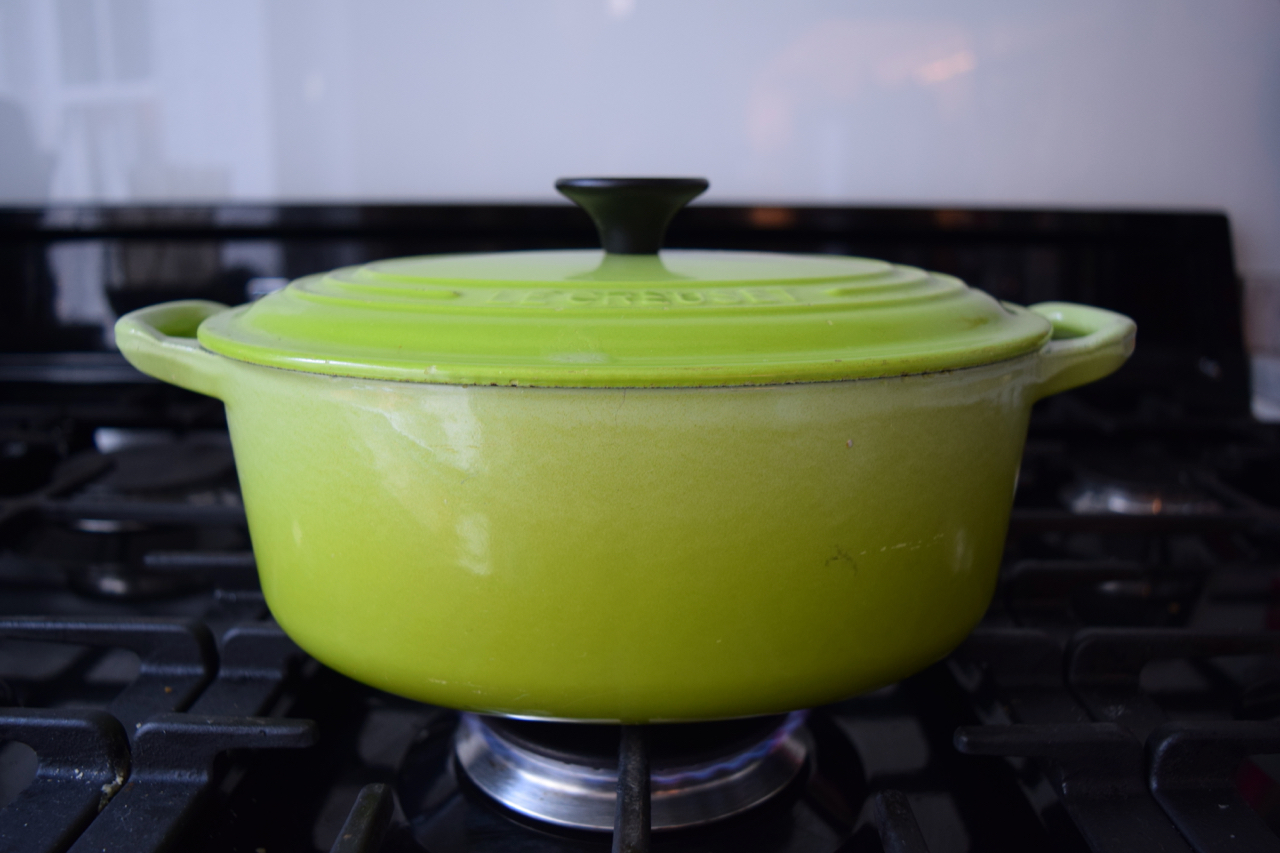 When the time's up, stir, check for seasoning then turn the heat off. Remove the lid and drape a tea towel over the pan for another agonising 5 minutes.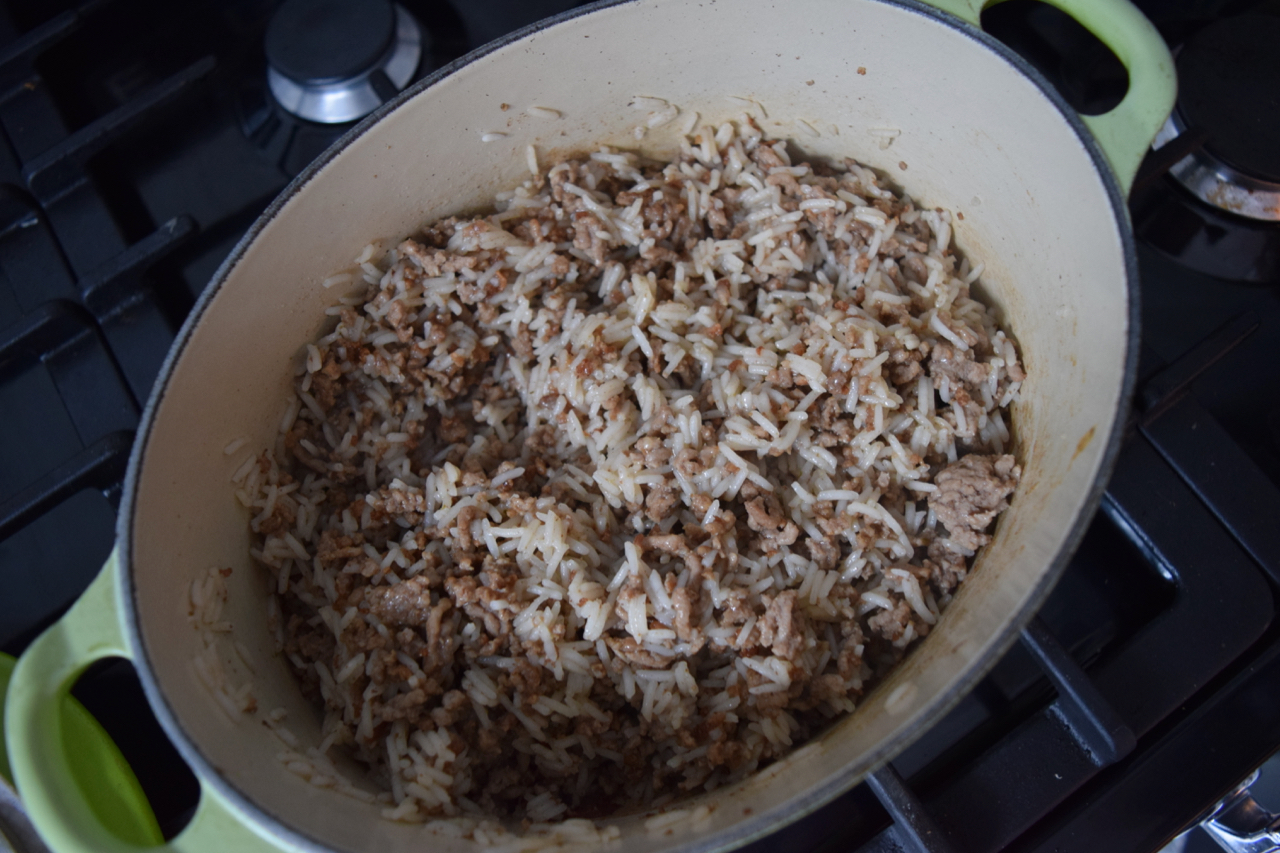 Stir in the chopped fresh mint and parsley and chopped pistachios. These add freshness, crunch and were carefully picked out by George later.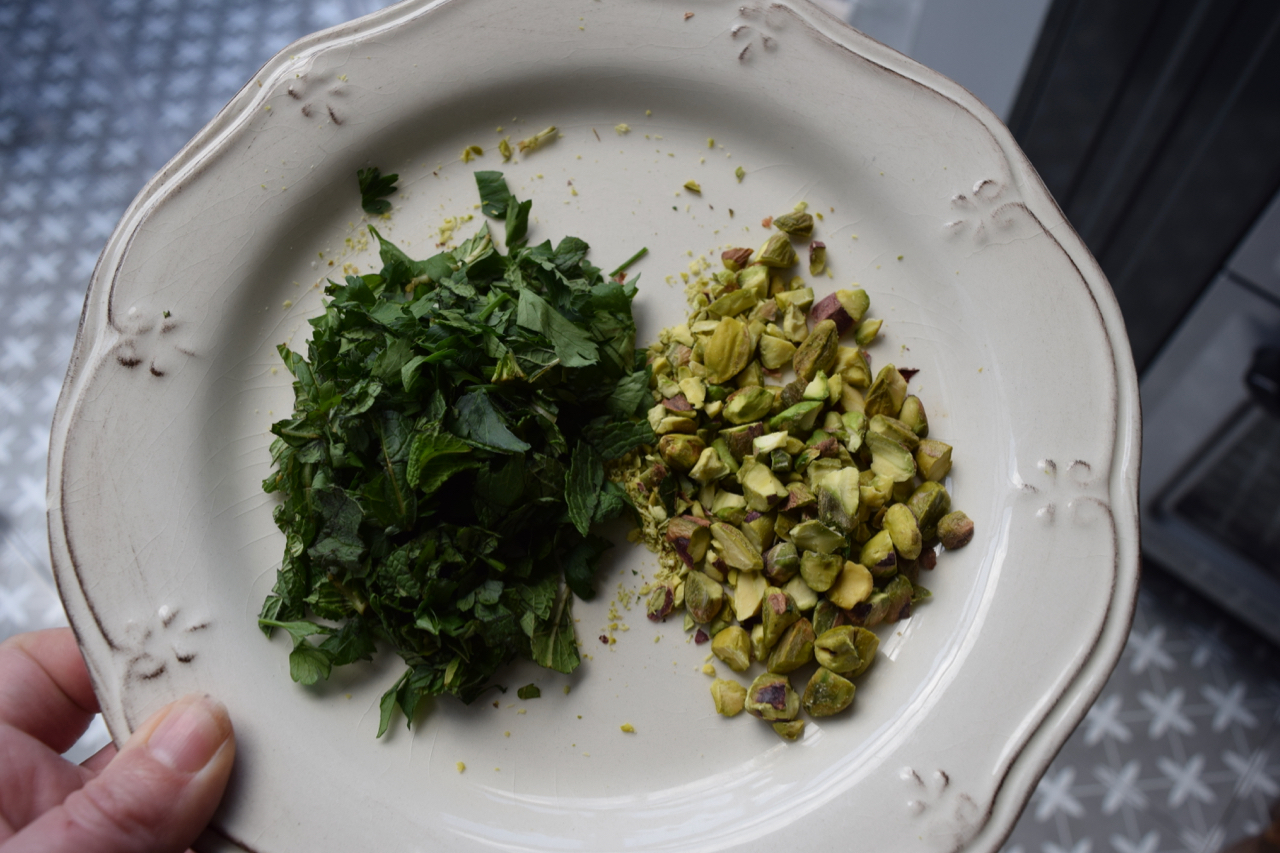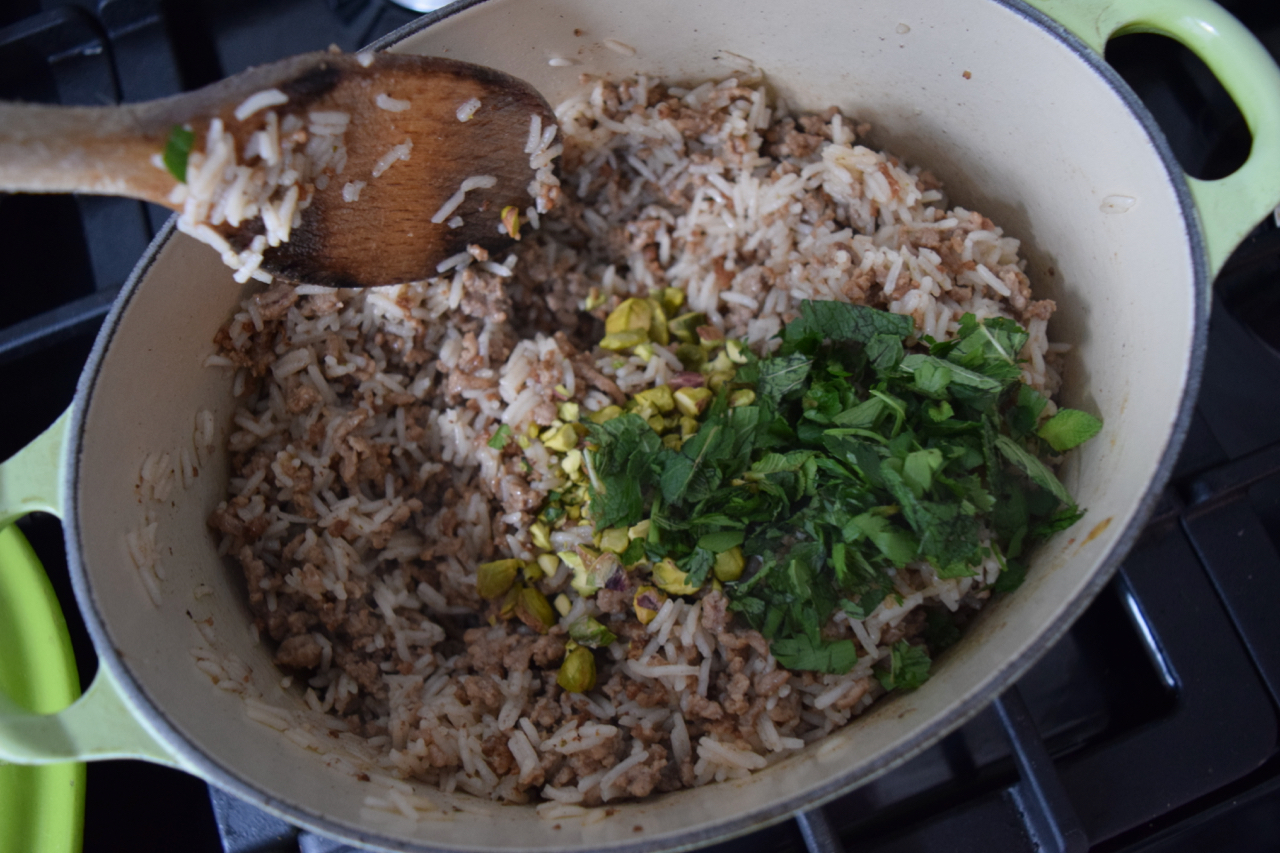 And that's it. In just less than 30 minutes, this wonderful, protein rich, devour-worthy dish is yours for the taking.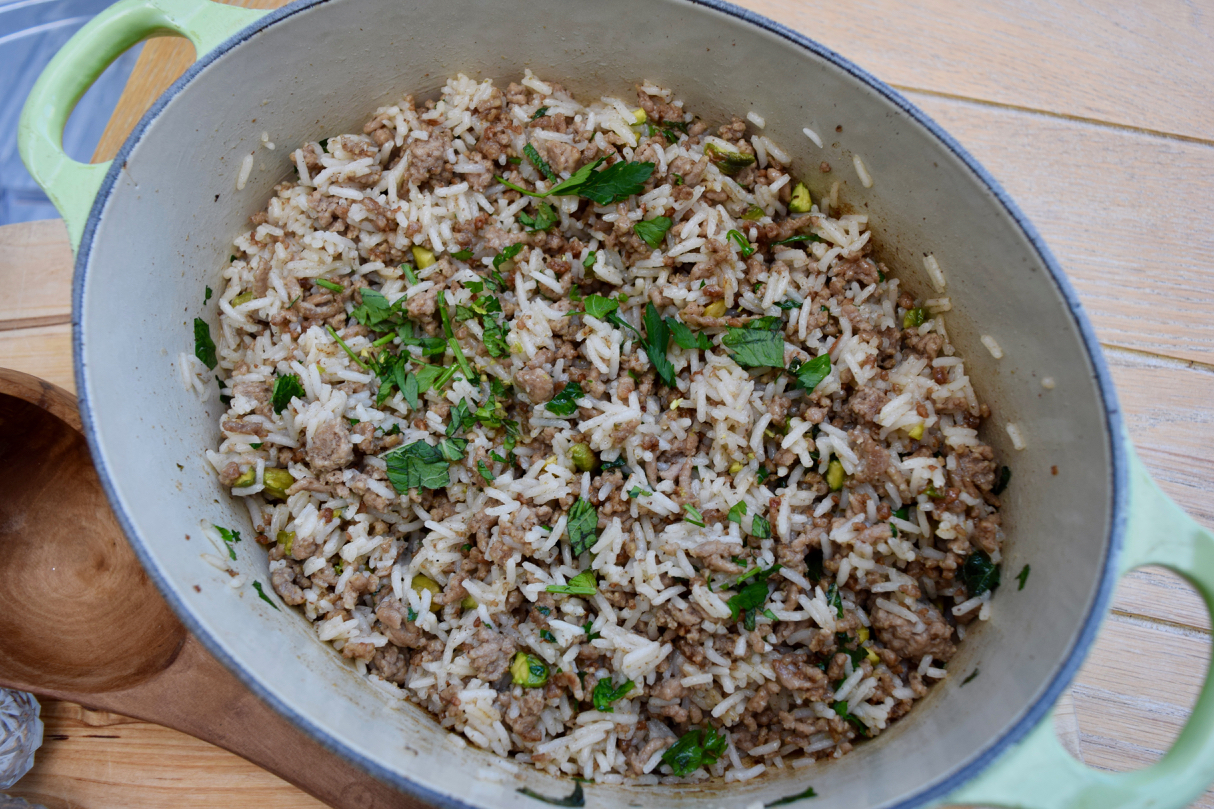 Serve with plenty of yoghurt, houmous and chopped cucumber. You won't regret it.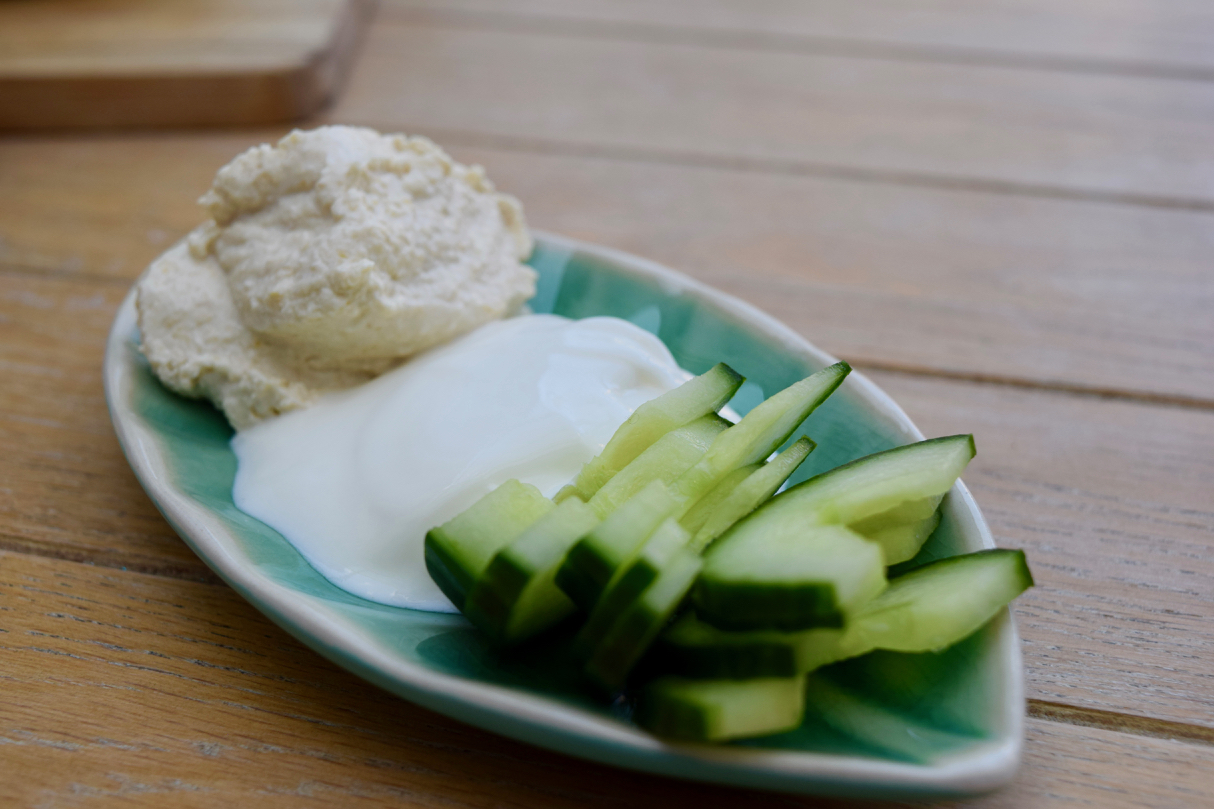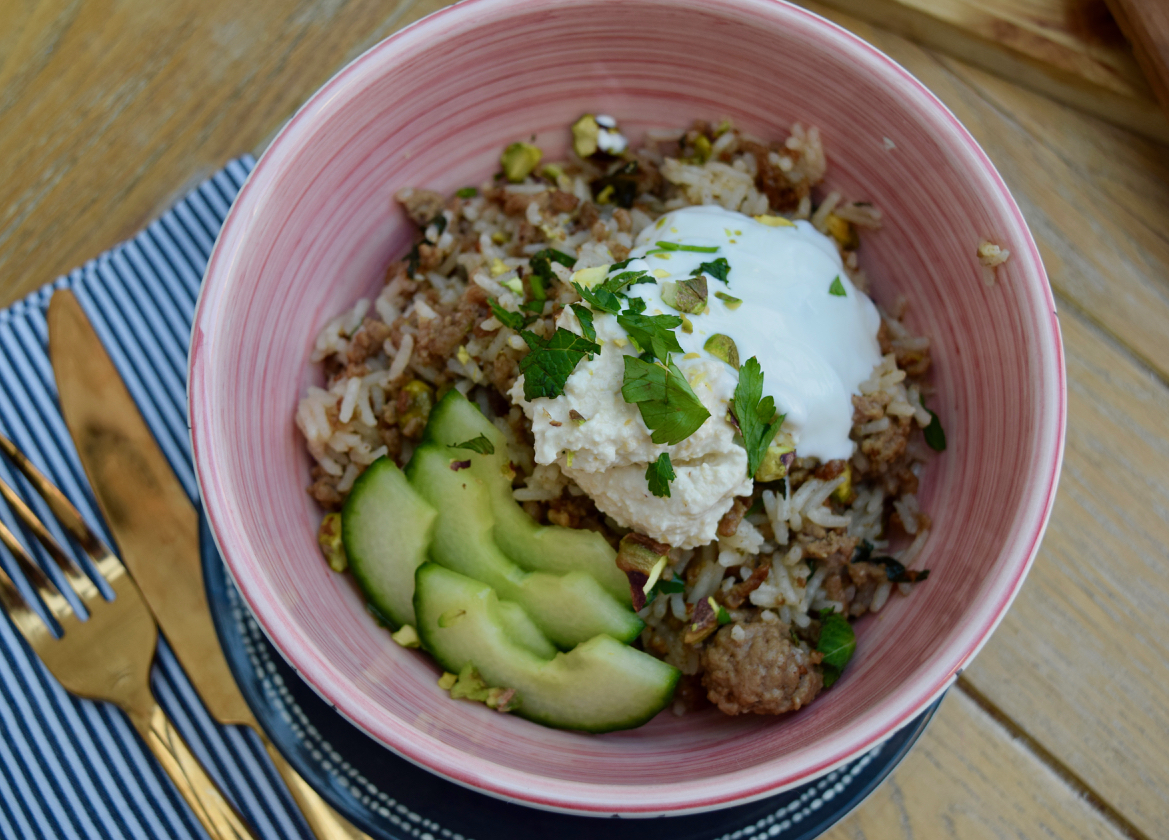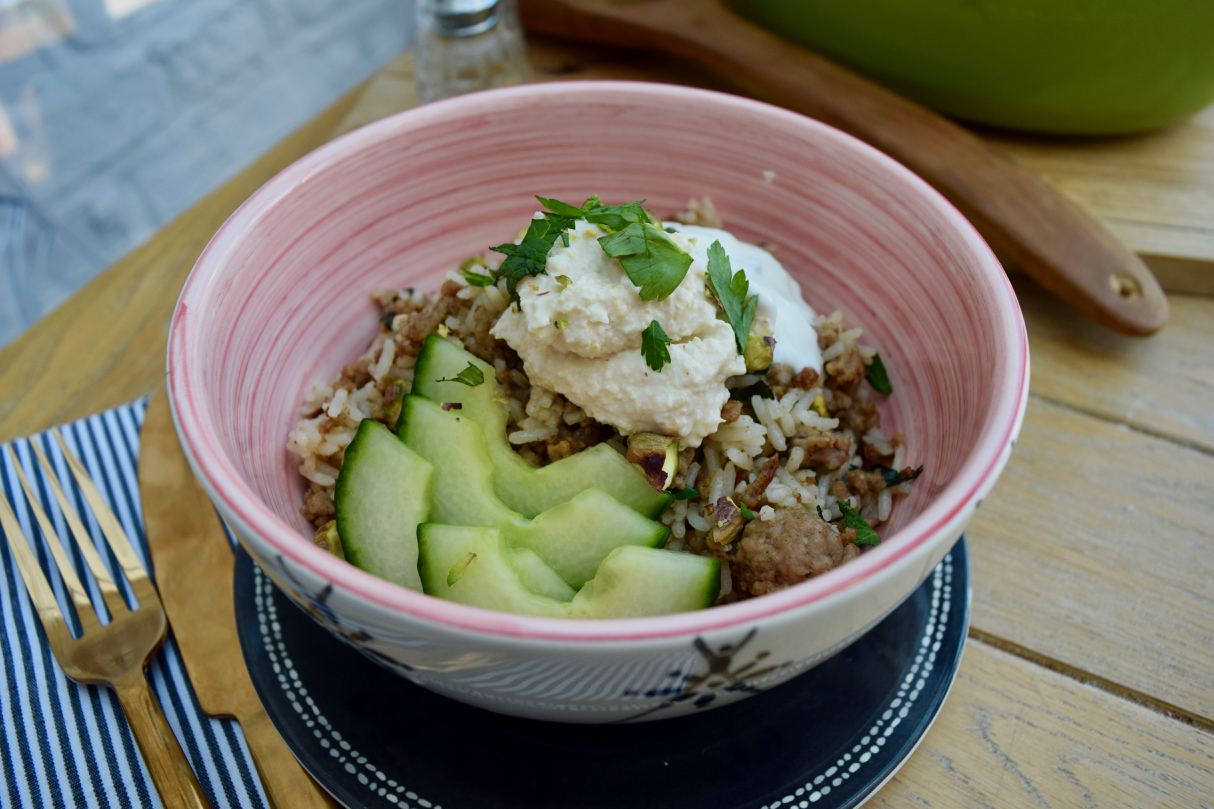 I love a challenge, and this #MeatMatters one has been both fun and delicious. Not only did I discover a new and simple recipe, the family actually bloody loved it, so it's a win win start to the week.
Lucy x
This post is an entry for the #MeatMatters Challenge, sponsored by Simply Beef and Lamb. Learn more about the benefits of cooking and eating beef and lamb along with recipe ideas and inspiration here https://www.simplybeefandlamb.co.uk/
Middle Eastern Lamb Rice Recipe
Serves 3 to 4, appetite dependent 
You will only need a lidded pan
1 tablespoon olive oil
500g lamb mince
1/2 teaspoon cumin
1 clove garlic, crushed
180g basmati rice
500ml chicken or lamb stock
30g chopped pistachio nuts
2 tablespoons each of chopped fresh mint and parsley
Plenty of salt and freshly ground back pepper
Yoghurt, houmous and chopped cucumber to serve
Take your saucepan or casserole dish and add a tablespoon of olive oil. Heat over a high flame and add your lamb mince. Cook for around 10 minutes or until the mince browns and turns crispy around the edges. Spoon off the excess fat whilst the meat cooks to ensure it browns well.
Spoon in the cumin and crushed garlic, stir, cook for a minute then add the rice. Stir again and cook for another minute to lightly toast the rice. Pour in the stock, season with plenty of salt and black pepper, turn the heat down then put the lid on and cook for 12 to 15 minutes or until the rice is cooked through. Give it a stir half way through to stop it sticking on the bottom of the pan. Turn the heat off, remove the lid and drape a tea towel over the pan for a further 5 minutes.
When the time's up, stir in the chopped mint, parsley and the pistachio nuts. Stir, check for seasoning then serve with some yoghurt, houmous and cucumber slices. There won't be any leftovers.