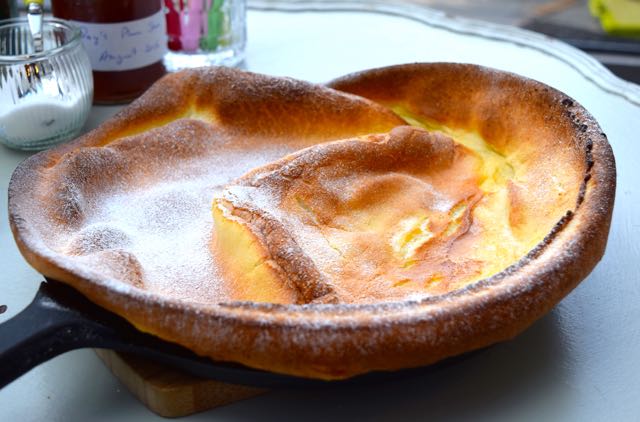 Dutch Baby Pancake Recipe
I may have mentioned this before, but I am not a huge fan of food which is thought to be 'fun'. I love delicious food, I love food with which you get your hands dirty, but the minute someone says a meal is amusing, I am filled with dread. However, when I read an article about this giant pan baked pancake, I did think to myself, ooh, that sounds fun. So, try not to cringe while I share with you this brilliant recipe for a Dutch Baby Pancake.
Firstly, can I just mention the name of this recipe does sound a little creepy, rather than fun. Nothing about baby eating is appealing, however, making a giant pancake which is then shared amongst your friends and family for breakfast or dessert, is brilliant. This recipe features my wonderful cast iron frying pan which has become my new best friend *get out more*. But if you have not got round to buying one yet, just use any oven proof frying pan or baking dish. The simple batter recipe is made in a matter of minutes in your food processor or blender. You then leave it to sit whilst you prepare your toppings and make the coffee. The whole wonderful affair is on the table within the hour, so if you are serving this for breakfast, you can still have a reasonable lie in. This particular version of a Dutch Baby came from the inspirational The Kitchn website, thank you to them, as always.
I would love to serve this Dutch Baby Pancake as a oh dear 'fun' dessert at an informal supper party. Just put the pan on the dining table and let your guests tear off pieces and devour with melted chocolate, fruit and cream. The list of uses for this pancake is endless, and having eaten my way through nearly a whole one is one sitting, I can confirm, however you use it this will be an amusing hit with your guests.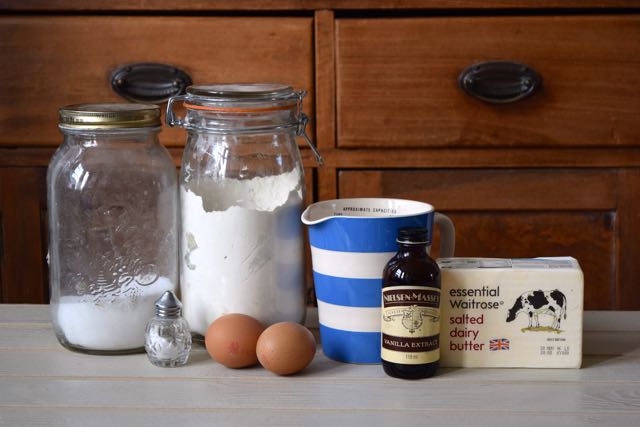 Super simple batter ingredients for your big Dutch Baby Pancake. I didn't include the array of sauces and spread you can serve with this as my make shift kitchen table wasn't big enough. My topping of choice was golden syrup, of course, because I love it more than life itself. However, if you are feeling healthy serve with berries and yoghurt or fall off the wagon with chocolate spread or jam and cream.
Start by pre heating your oven to a toasty 200 degrees fan assisted. Place in your cast iron pan or baking dish to heat up in preparation for your batter.
Next, take your blender or food processor and add the eggs and plain flour. My make shift kitchen in the dining room also features my sister's Kitchen Aid as my Magimix is on the blink. Tough times for me, I can tell you.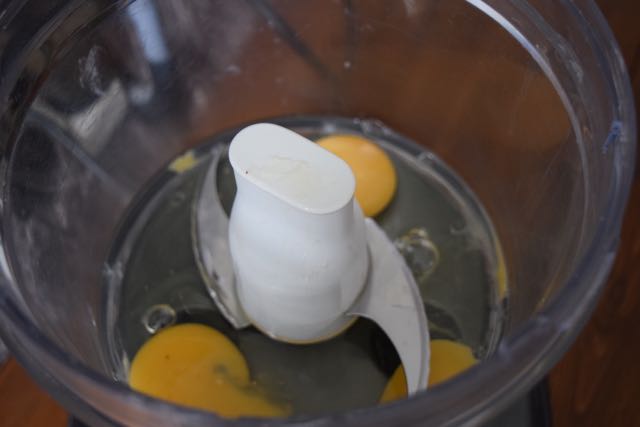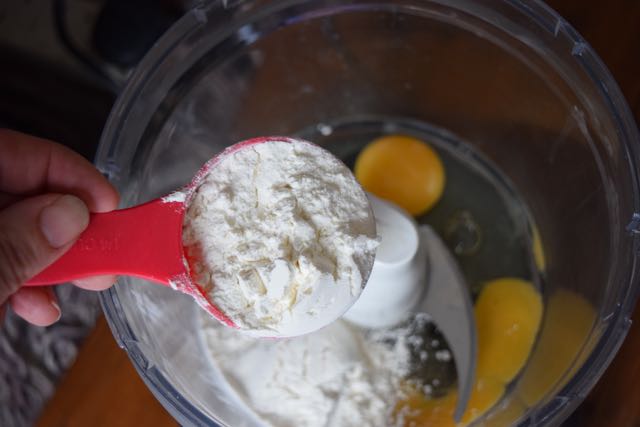 Next, pour in the milk, salt and vanilla extract for added flavour.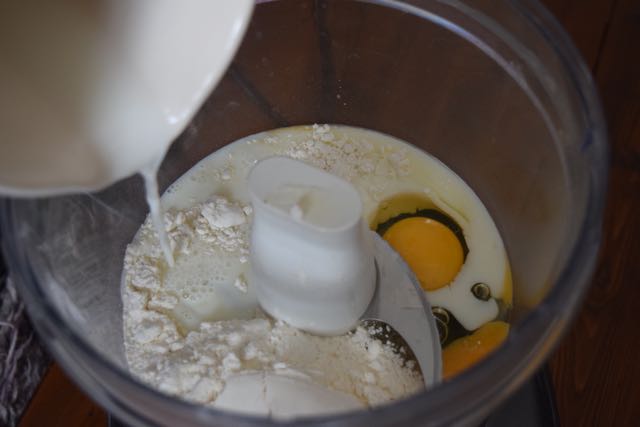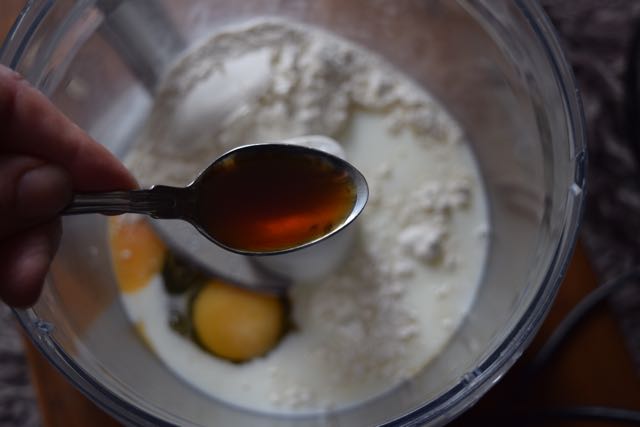 Finally add the caster sugar and you are then ready to process or blend for around 10 seconds.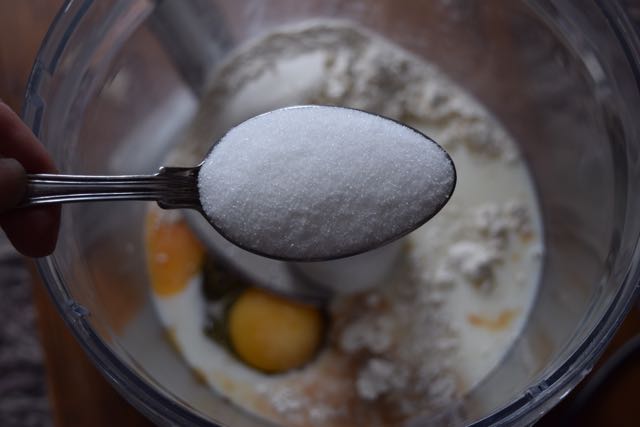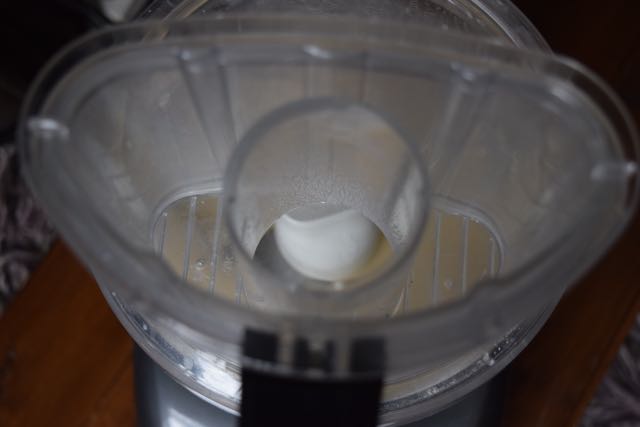 Scrape down the sides and then blitz for a further ten seconds. The batter will be thin and lump free. Pour this into a jug then leave to sit for 20 to 25 minutes to rest.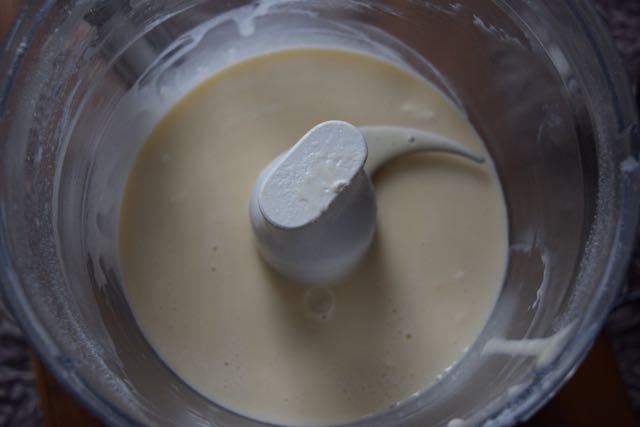 When you are ready to bake, remove the hot pan from the oven and add the butter. Swirl the pan around to distribute the melted butter.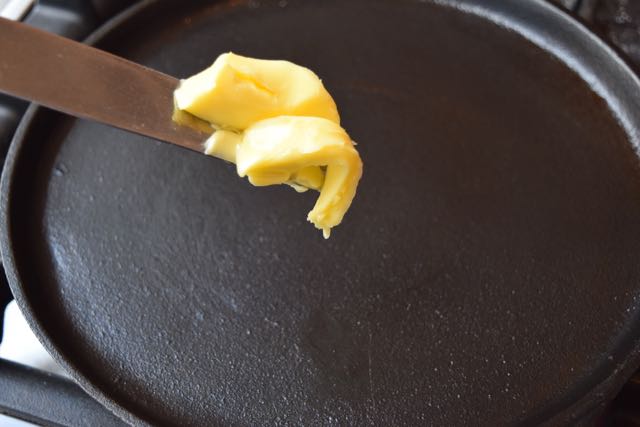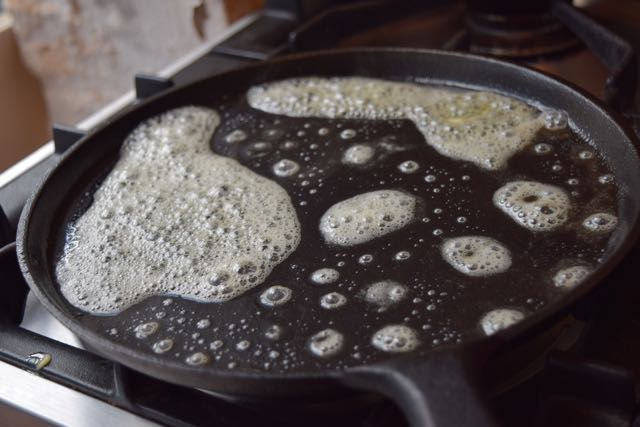 Pour in your batter, carefully, making sure it covers the pan and the foaming butter bubbles up around the edges.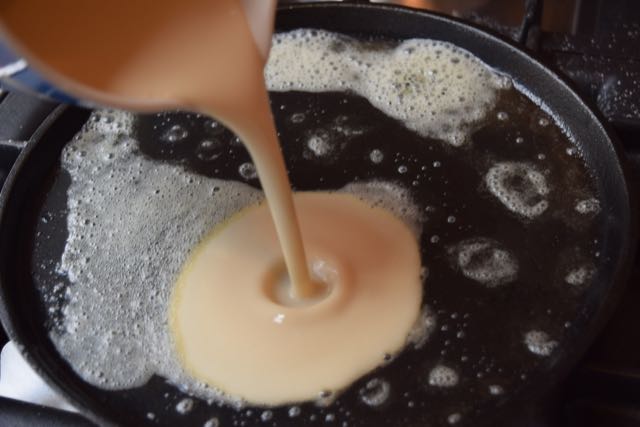 Bake this beauty for 15 to 20 minutes or until the sides are risen and golden and the middle has puffed up.
Ta-dah. Fun personified.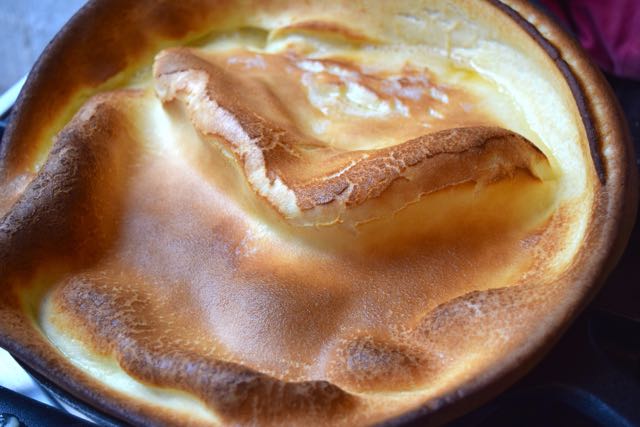 Dust with icing sugar then serve at the table, ready be torn, or cut if you are feeling restrained, and topped accordingly. It will flop a little once you get it to the table. I know how it feels.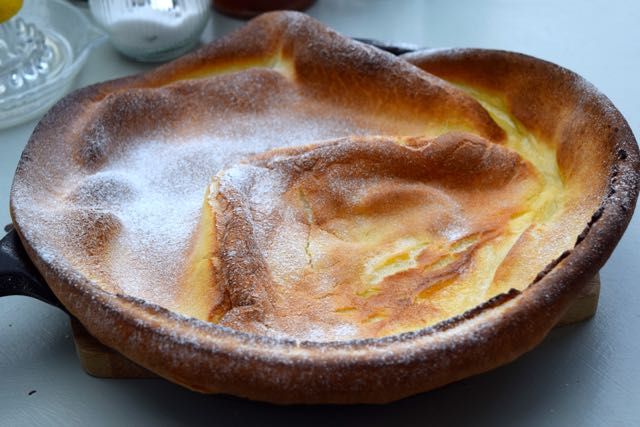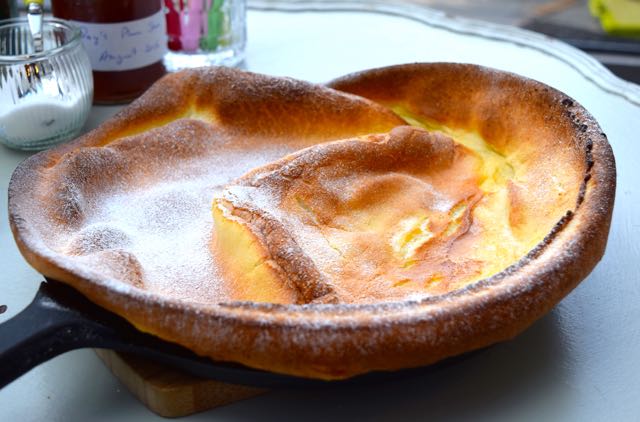 Ooh, there's my Dad's homemade plum jam making a Lucy Loves guest appearance.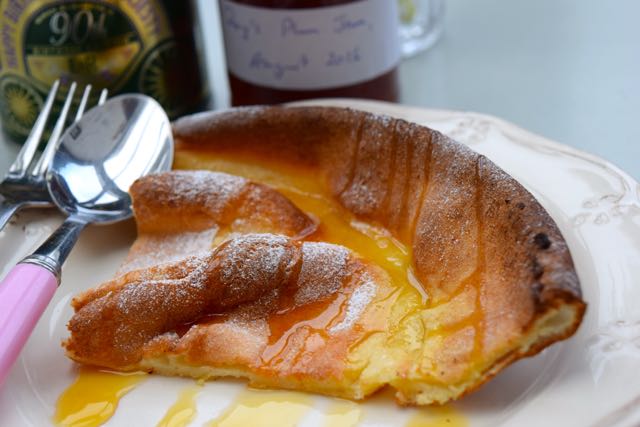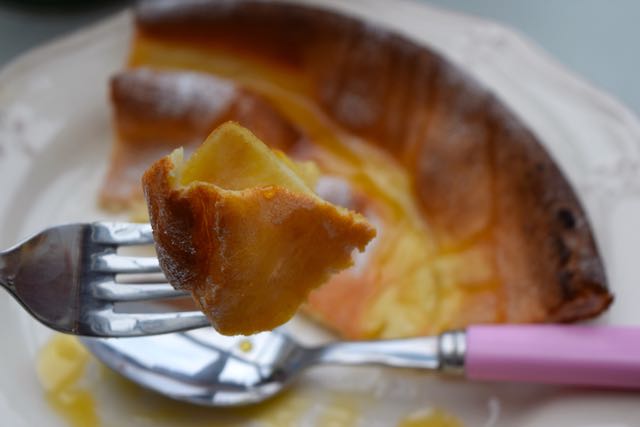 This pancake is light and crisp on the edges and chewy and eggy in the middle. Breakfast, pudding, lunch, dinner, snack, now I know how to make this dish, I am going to be making it day and night.
Lucy x
Dutch Baby Pancake Recipe
Serves 2 to 4 people
You will need a food processor or blender and an oven proof 9inch or 23cm frying pan or baking dish
75g flour
125ml whole or semi skimmed milk
2 eggs
2 tablespoons caster sugar
1 teaspoon vanilla extract
1/2 teaspoon salt
25g butter
Icing sugar to dust, jam, syrup, chocolate spread, fruit, cream, to serve
Pre heat your oven to 200 degrees fan assisted and put in your cast iron pan or baking tin to heat up.
Take your food processor or blender and add the flour, milk, eggs, sugar, vanilla and salt. Blitz for ten seconds, remove the lid and scrape down the sides then blitz again for a further ten seconds.
Pour the batter into a jug then leave to rest for 20 to 25 minutes.
When the time is up, add the butter to your oven hot pan and swirl it around to coat the whole surface. Pour in the batter making sure it sits on top of your foaming butter. Return the pan to the oven for 15 to 20 minutes or until your pancake is darker on the sides and the edges and middle have risen and puffed up.
Dust with icing sugar and serve immediately in large wedges with the toppings of your choice. Any leftovers are amazing eaten cold.