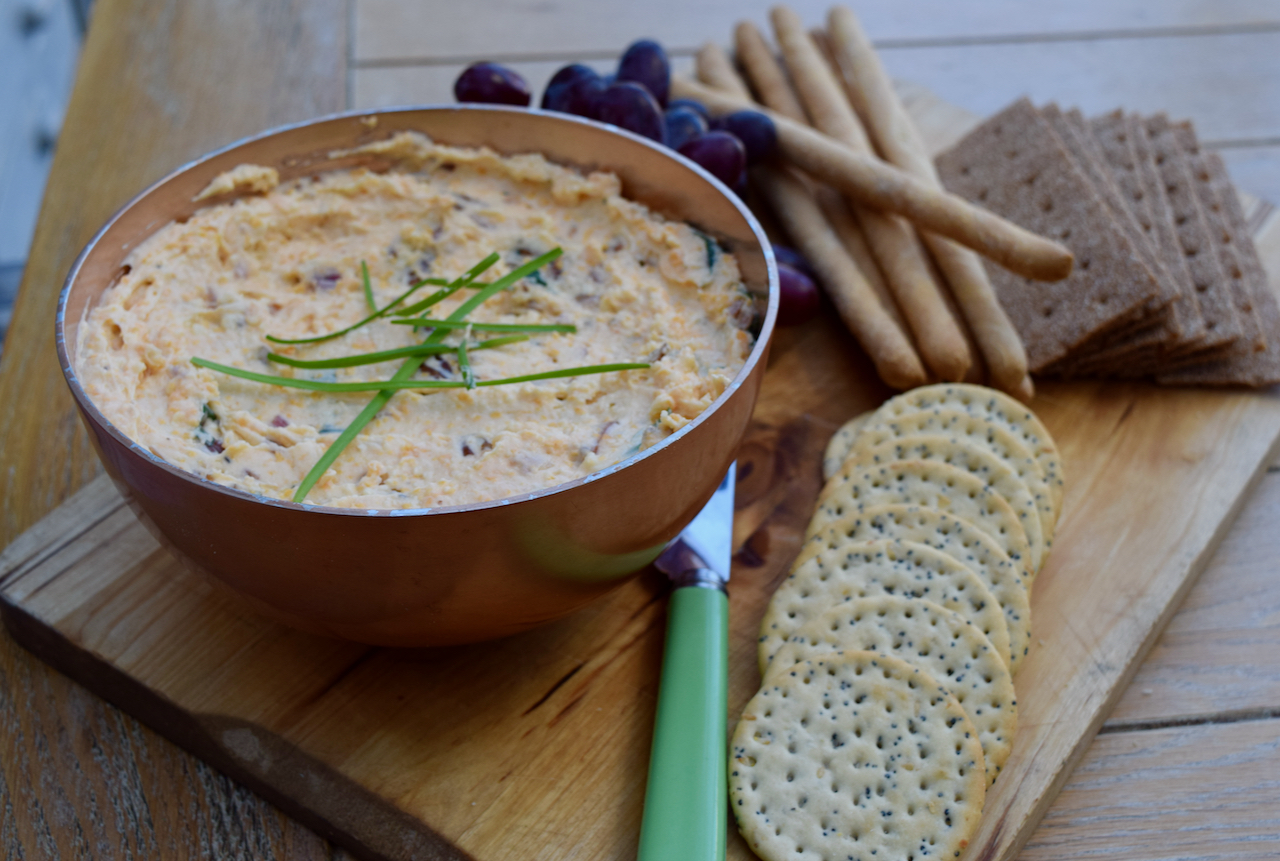 Million Dollar Dip recipe
Hooray for outdoor sports being back on again. Not only does this mean I can exercise away from my living room and George is back on the water at rowing, it means Tuesday night football is back on for Clyde and Ben. This means the return of me having one evening a week watching back to back Food Network. Oh how I've missed it; an evening spent with Ina Garten or Ree Drummond is infinitely preferable to an evening with my family. The ever brilliant Ree Drummond, on one such evening together, introduced me to the delights of the Million Dollar Dip; you and your 6 chosen guests may want to join me in thanking her for this delicious introduction.
We went out out for our first pub supper last week and albeit delicious and great to spend time with friends, it was bloody freezing. I much prefer entertaining friends in our garden where we have access to a brilliant table heater as well as limitless cardigans, hats and blankets. I don't, however, feel quite ready to start cooking elaborate 3 course dinners again; I am all about the nibbles, of which this Million Dollar dip is the King. You can throw it all in the food processor, or simply beat in a bowl with a spoon. Million Dollar is a slight exaggeration, I suspect this big bowl of dip costs around £6.50 max, but it does taste rich and amazing. I chose strong cheddar and red leicester to go in my batch, but you can go with some emmental, smoked cheese or blue cheese, experiment with your favourites. I chose pecans, as I have a big bag, but almonds are also lovely. The crispy bacon is a must, of course, adding texture and flavour.
This batch makes a bloody big bowlful, but don't imagine they'll be leftovers. I suspect your garden based guests will stay until it's finished. And then leave.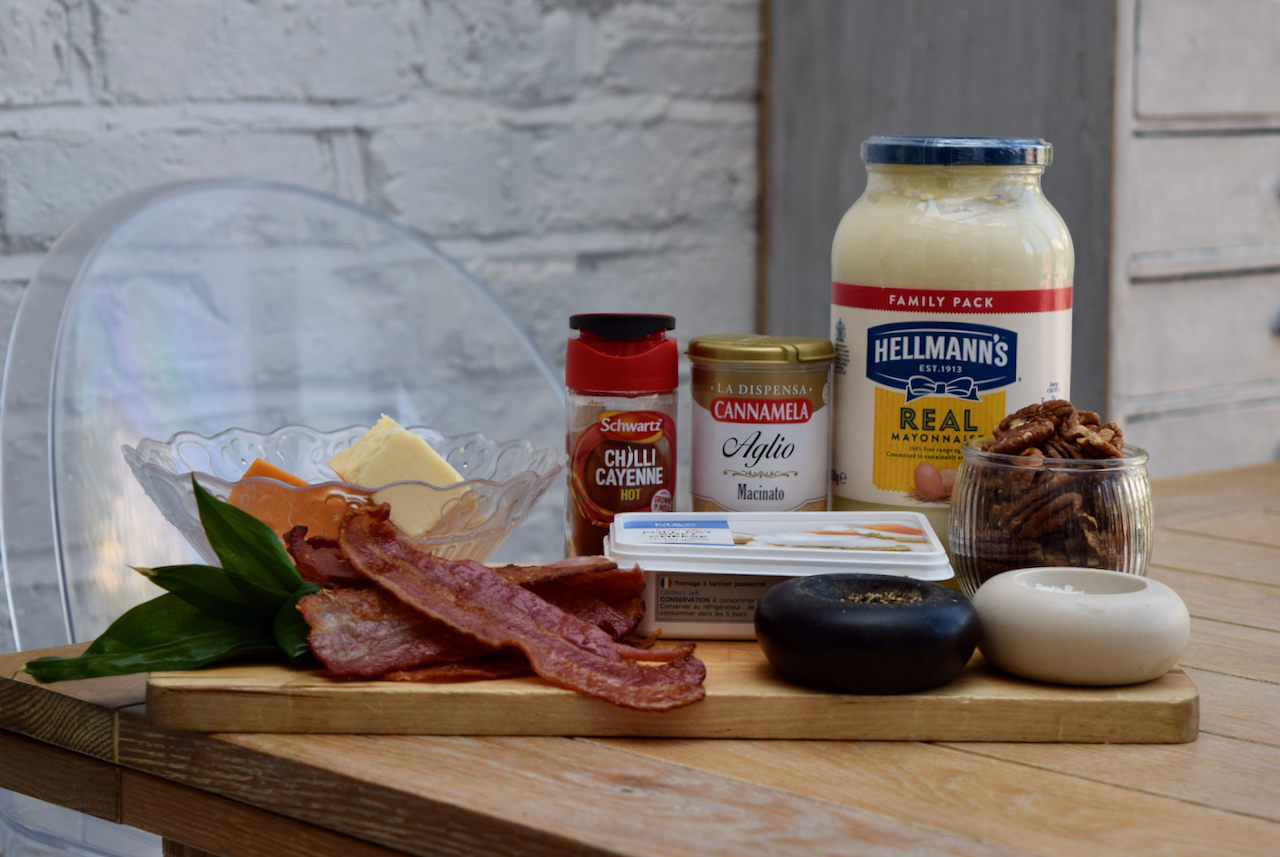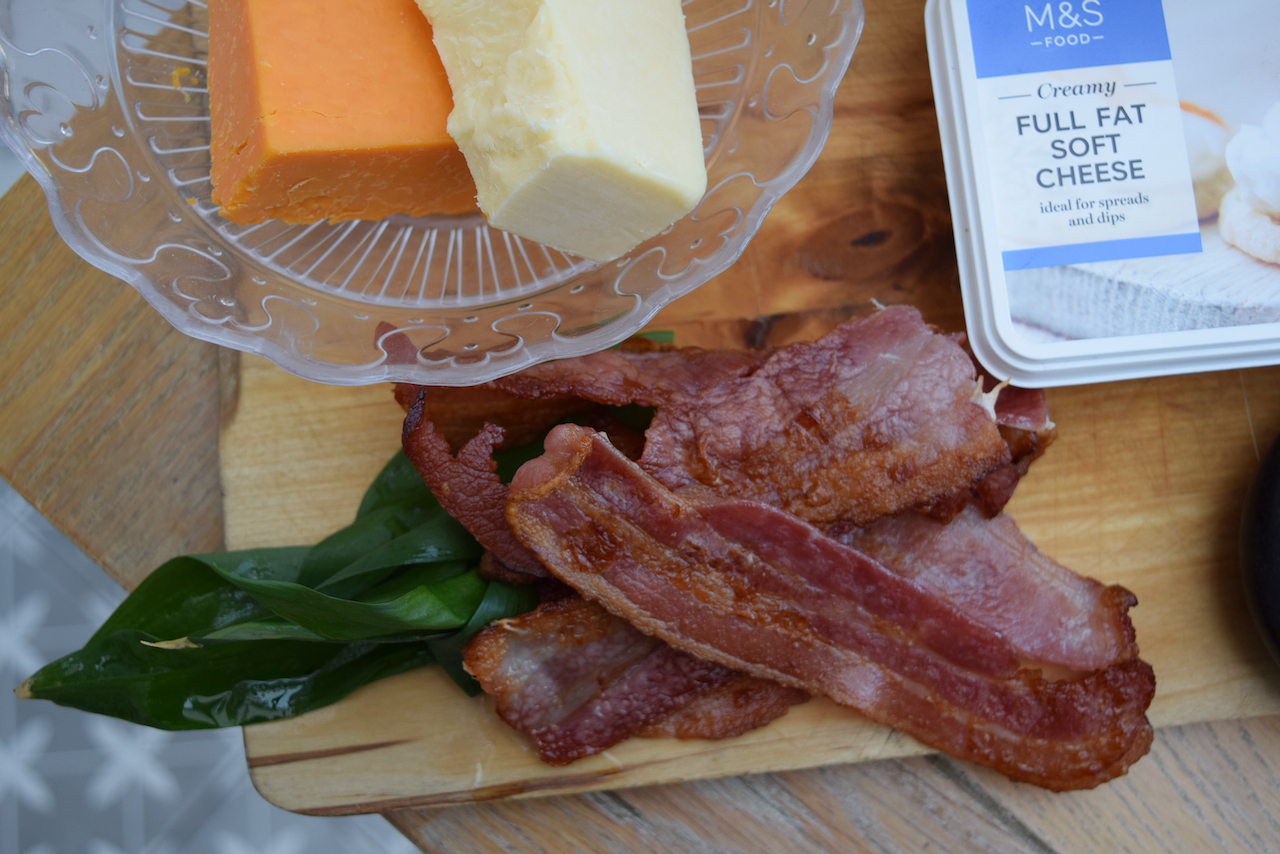 All these ingredients are amazing together. I can vouch for this having eaten A LOT of Million Dollar Dip since we were allowed friends back in our garden. I am lucky enough to have been given some wild garlic bulbs last year so now have it growing in my flower beds, however, this dip is super with spring onions or chives too. Likewise the cheeses are a guide, any bits of cheese odds and ends you have in your cheese drawer will be just fine.
You can make this by hand in a bowl, or the lazy way *like me* in your food processor. If you go with the latter, I used mine to grate the cheeses.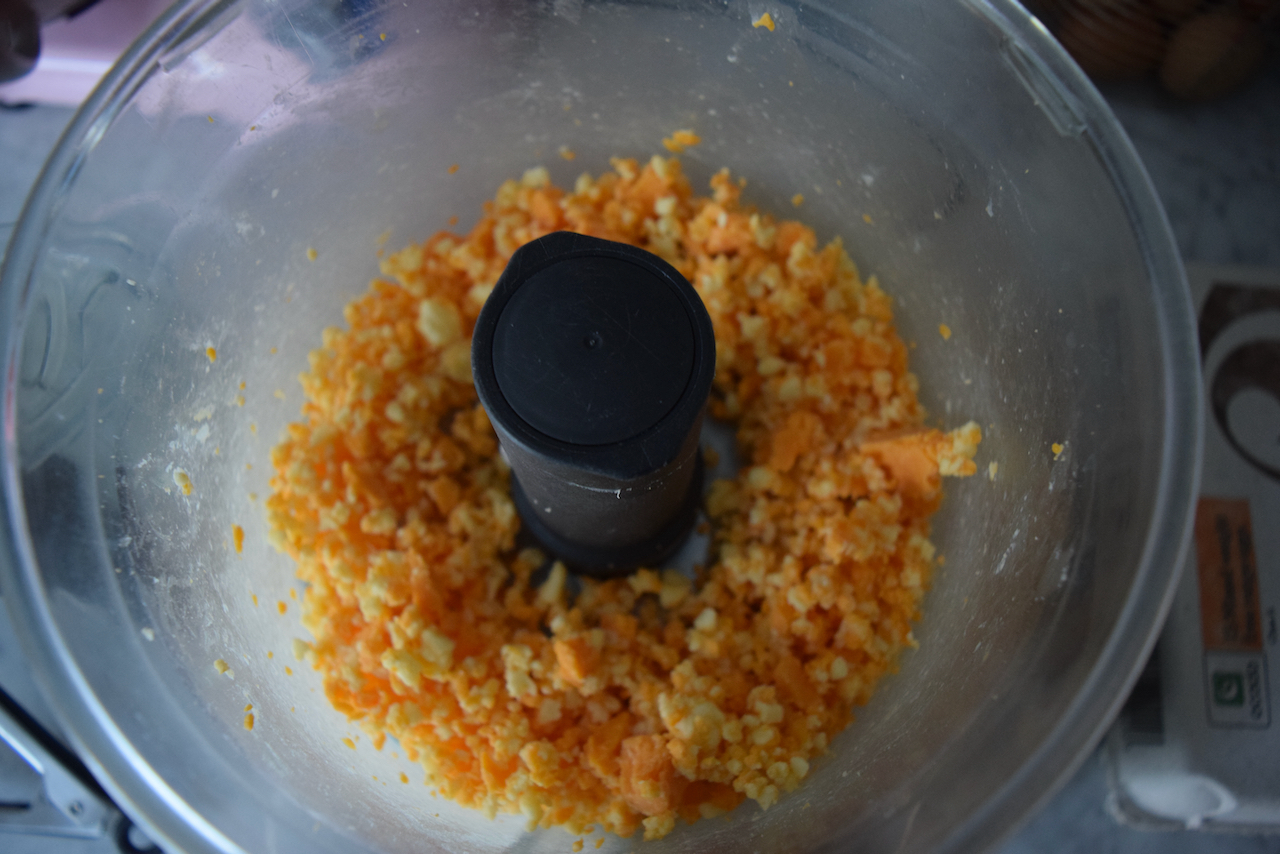 Mix the two grated cheeses with the soft cheese and mayonnaise.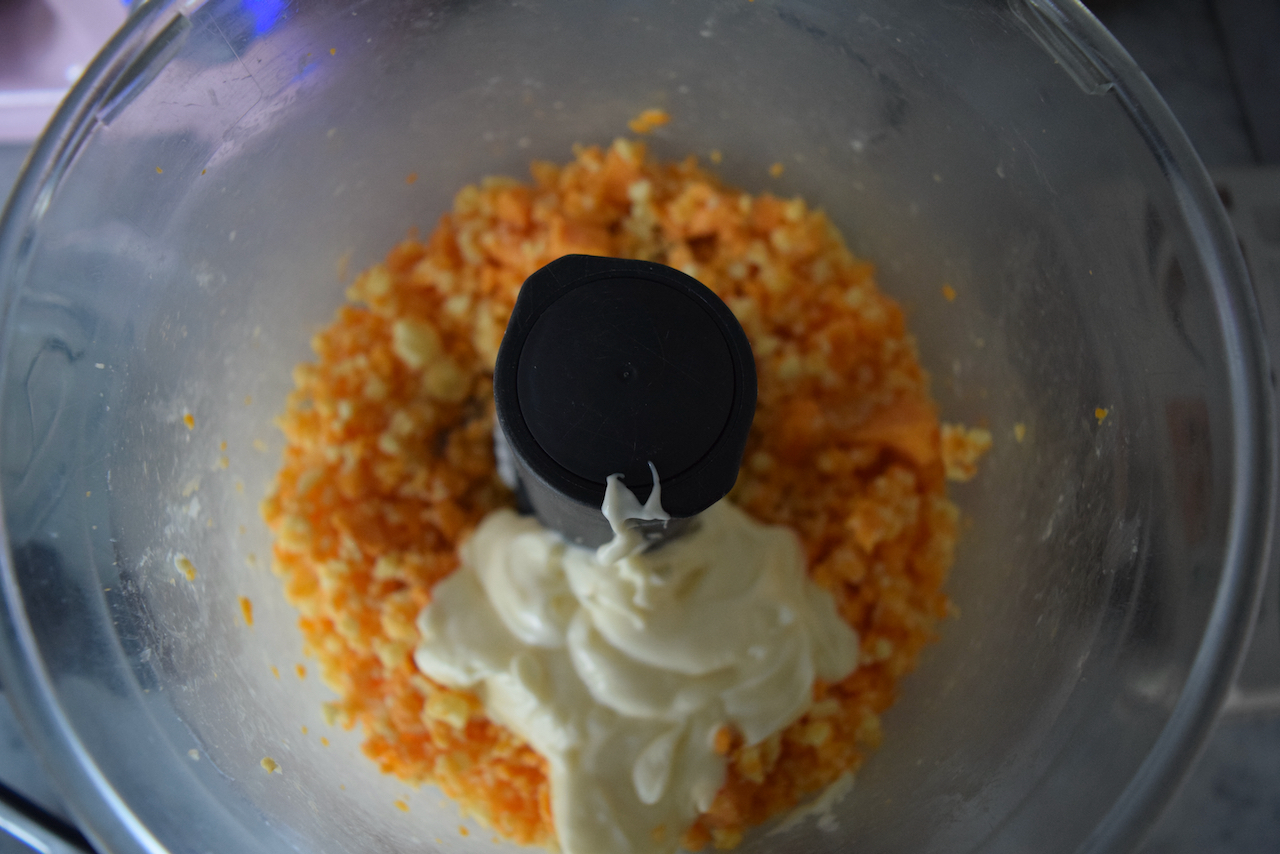 Next measure in the black and cayenne peppers and the garlic powder then process or beat together.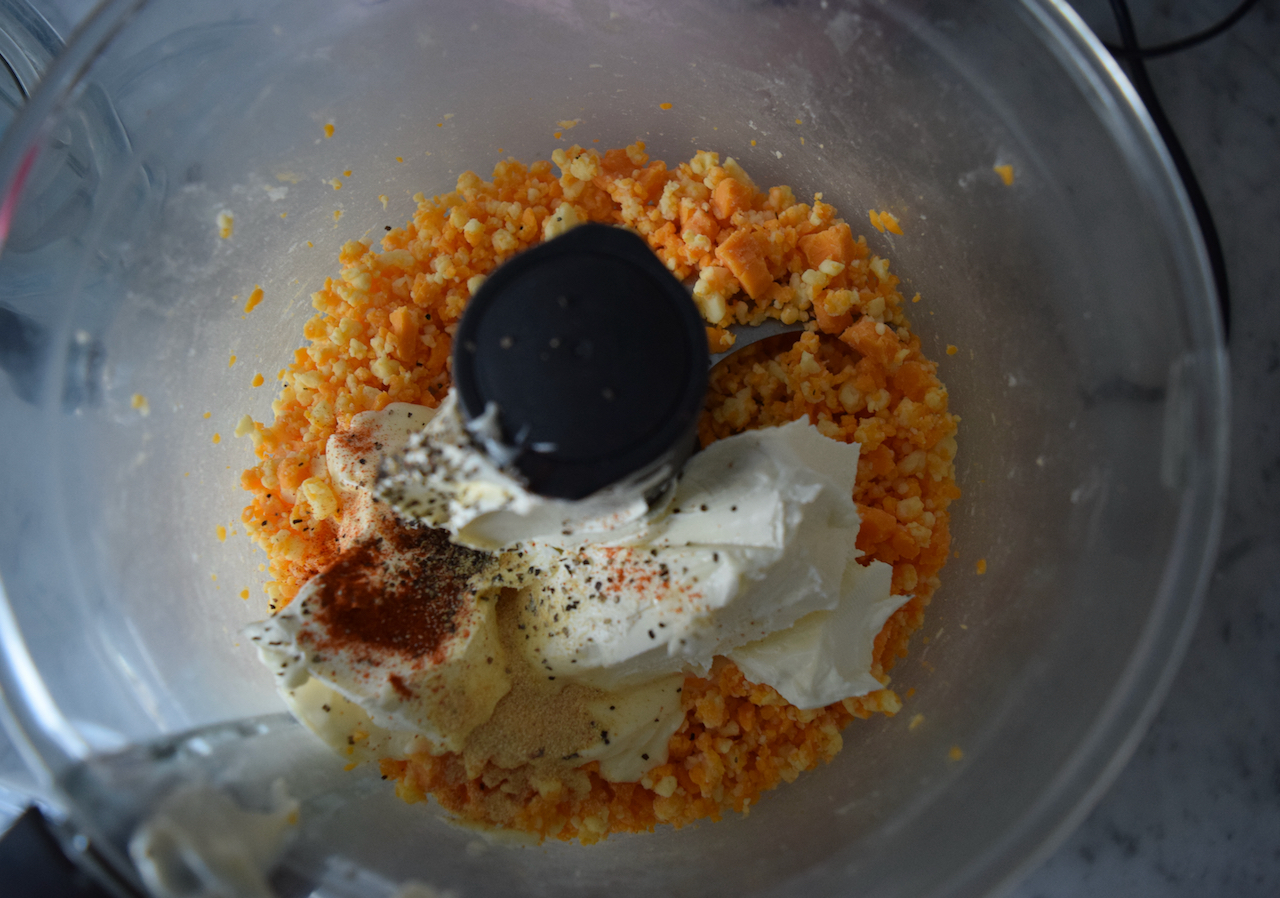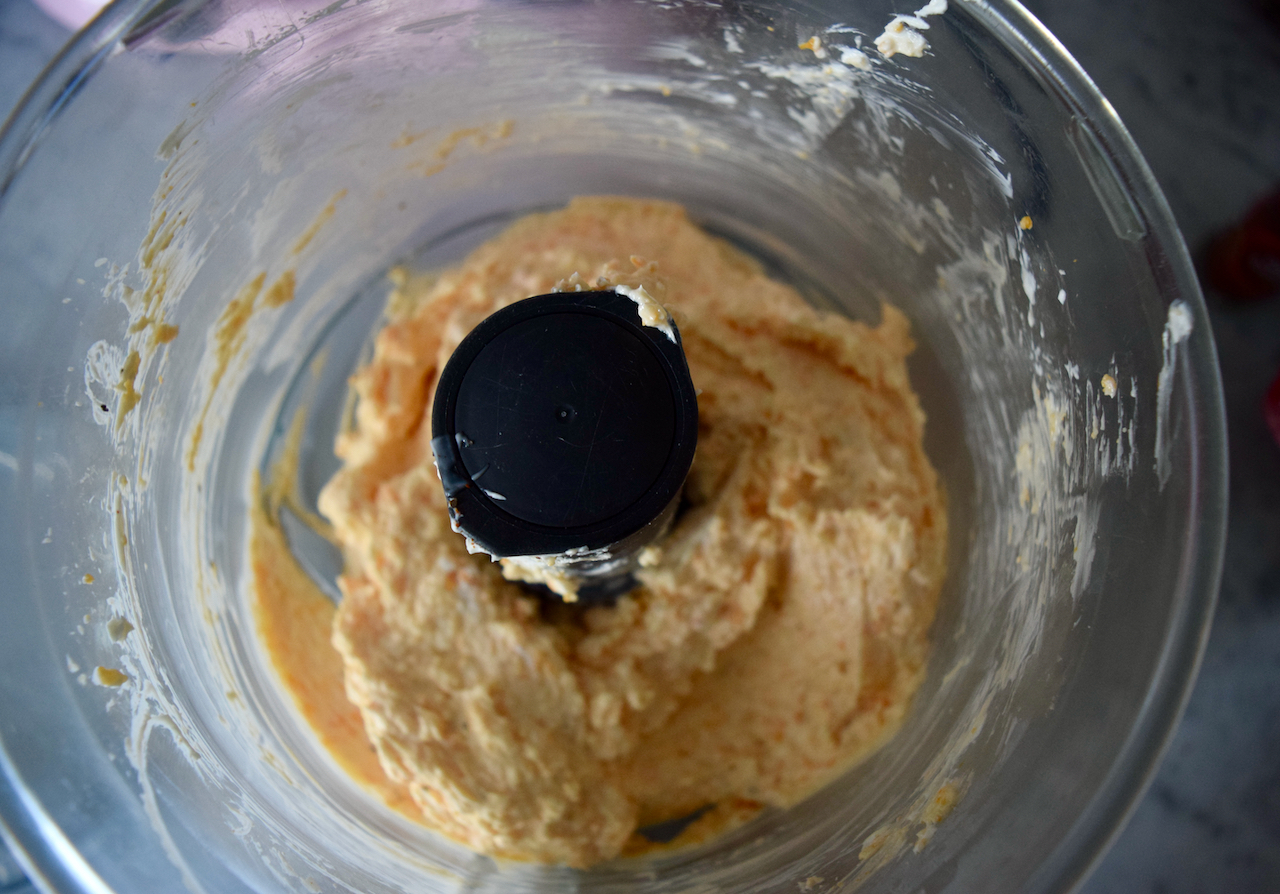 Chop your crispy bacon, pecans and chosen herbs or spring onions then stir into the cheese mixture. Btw I cooked my bacon using this genius method, it's fail safe and so light on washing up.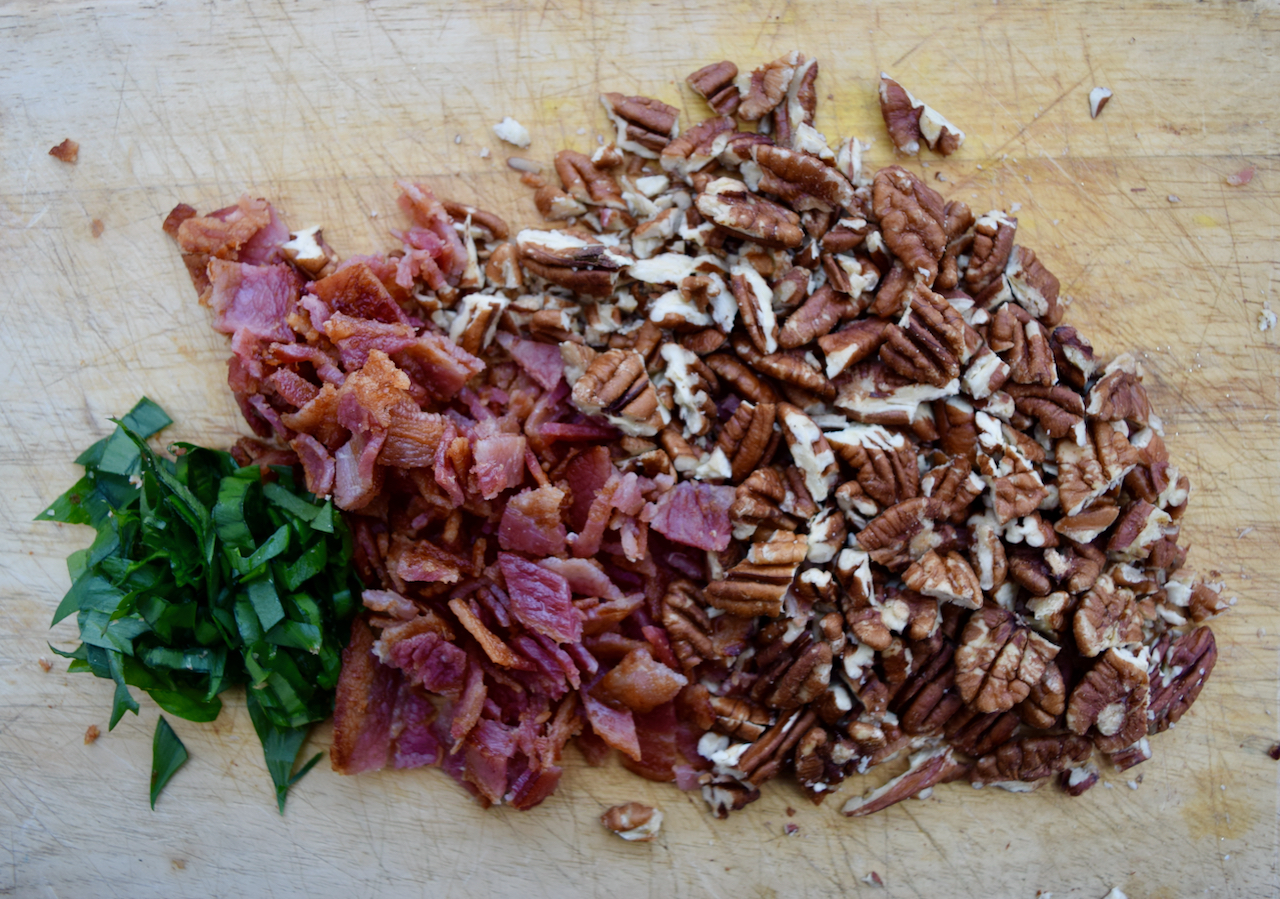 Scrape into a lovely bowl, smooth the top then pop in the fridge for a couple of hours or until you're ready to serve.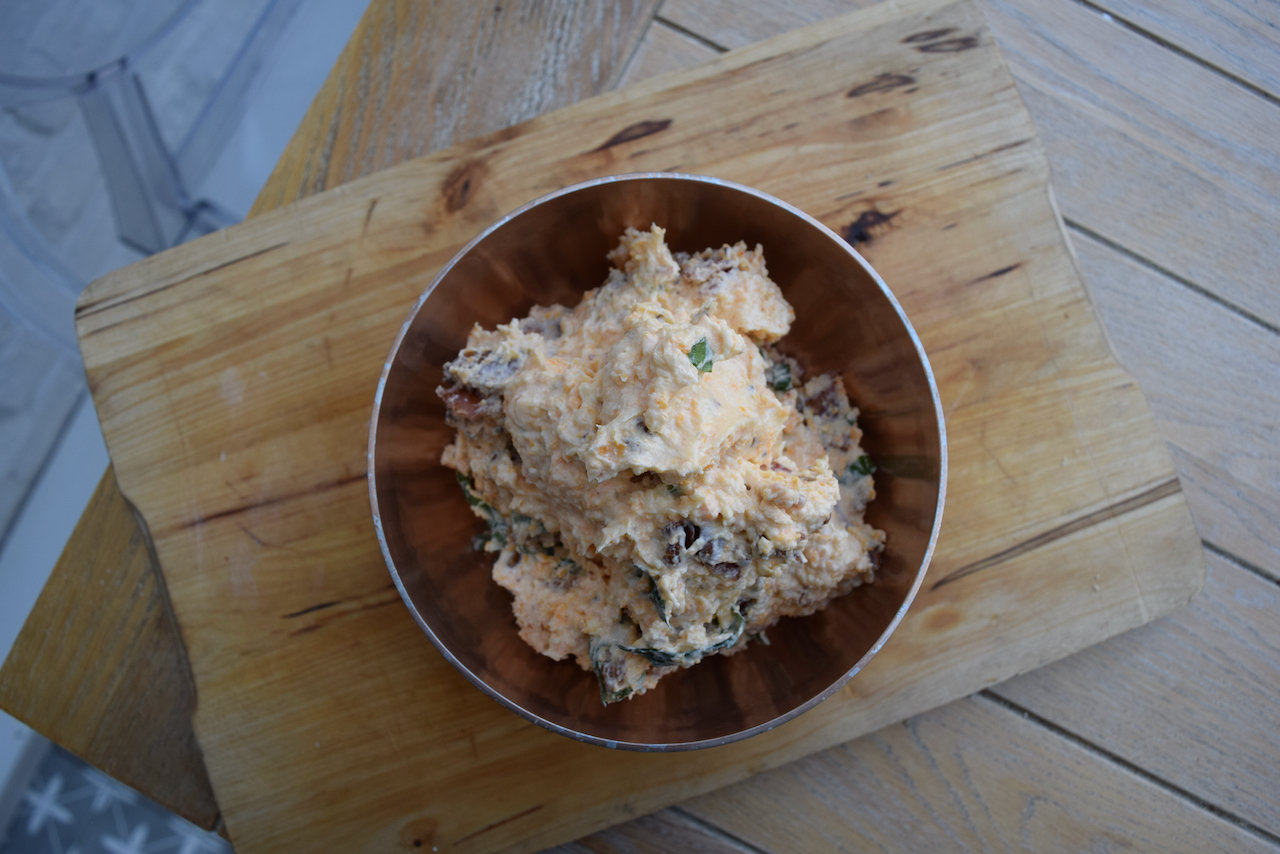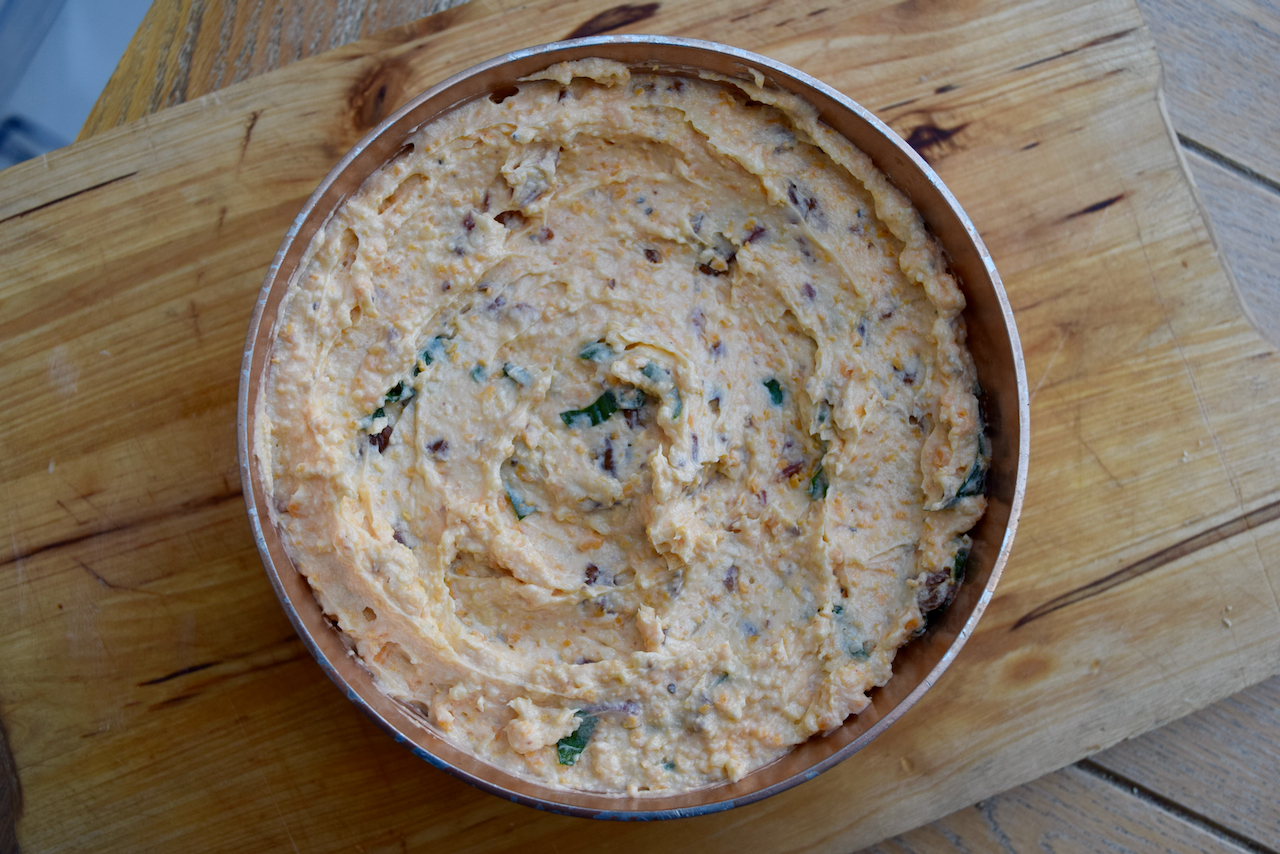 When you're ready to serve, garnish with some more herbs then lay out some crackers, crisps, breadsticks, bread, grapes, whatever you like, and dig right it. This is great for spreading or dipping or just get a big spoon and don't bother sharing at all.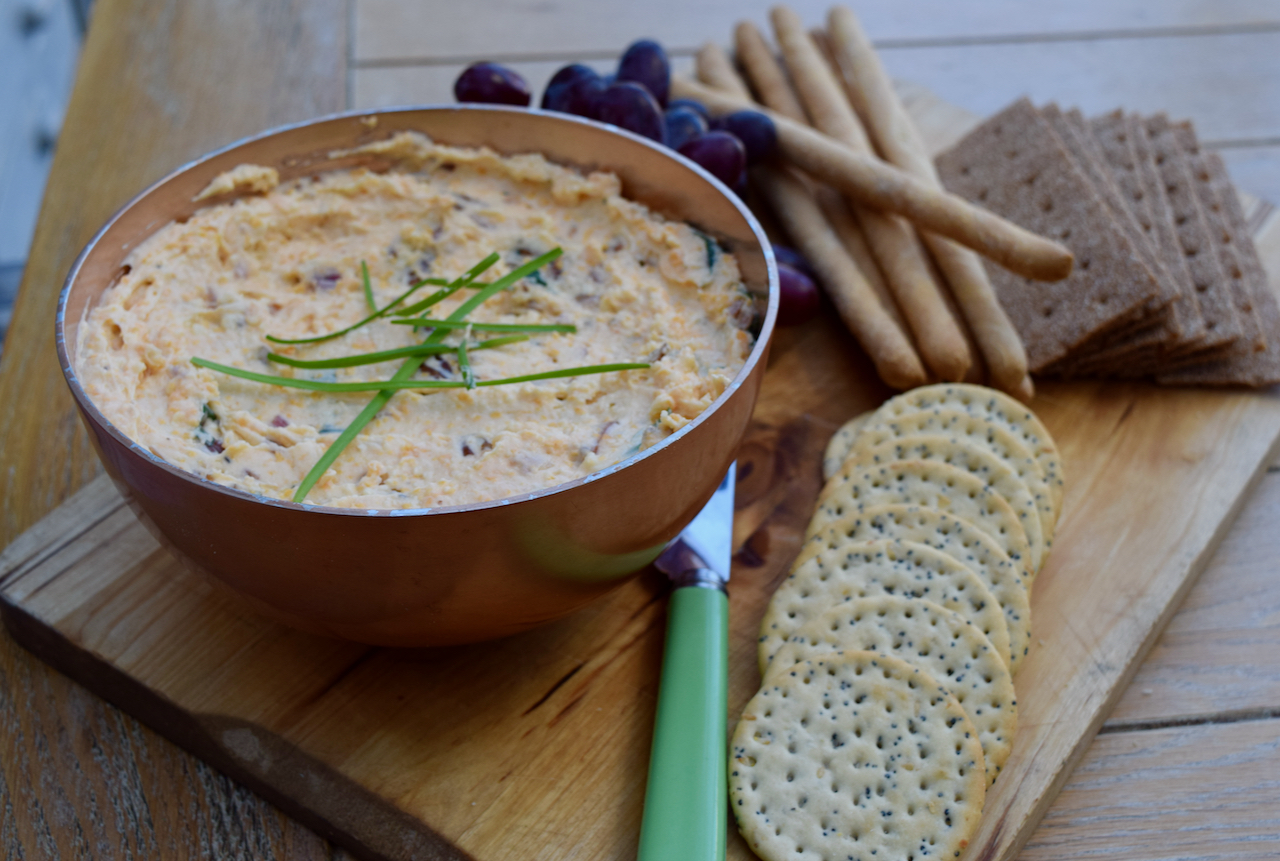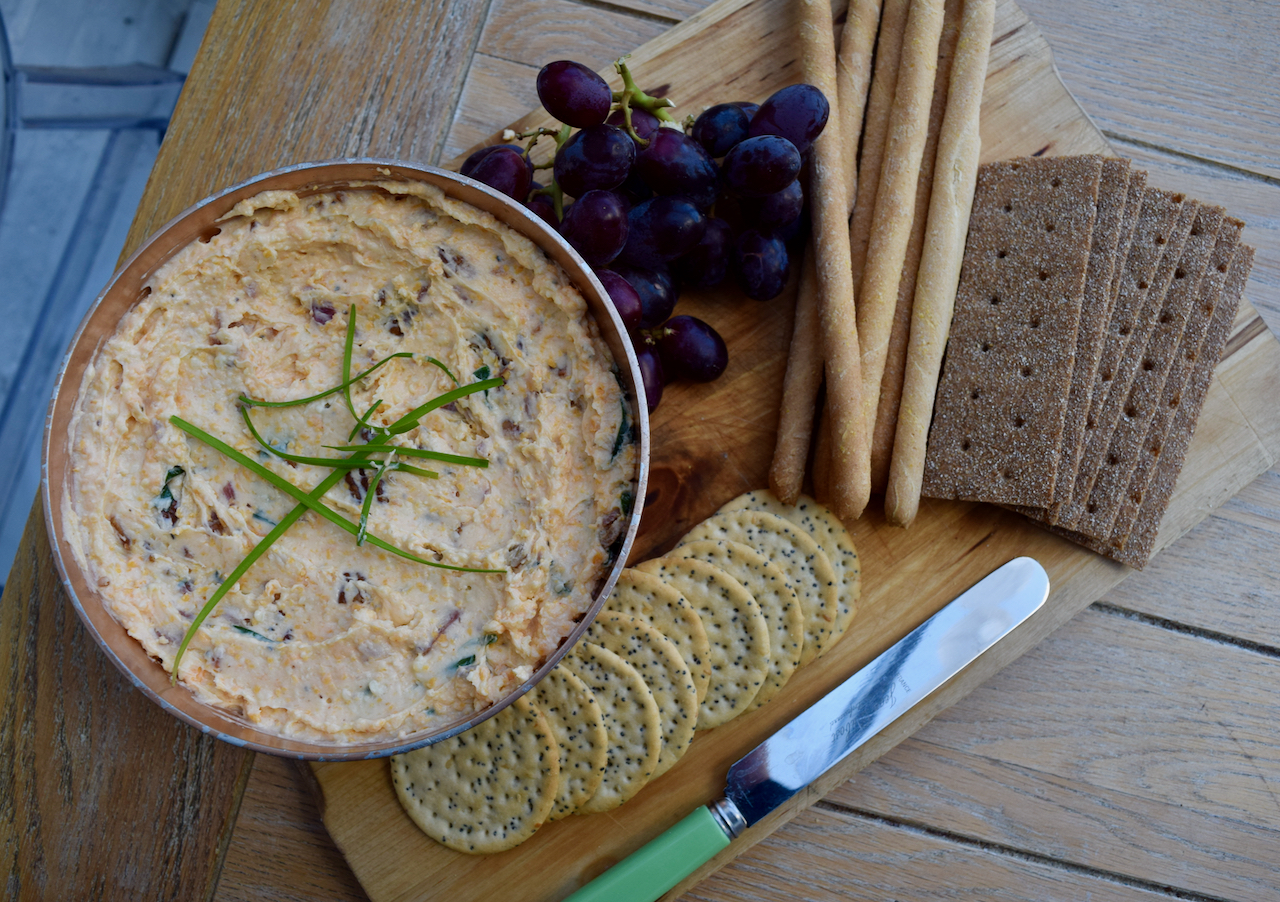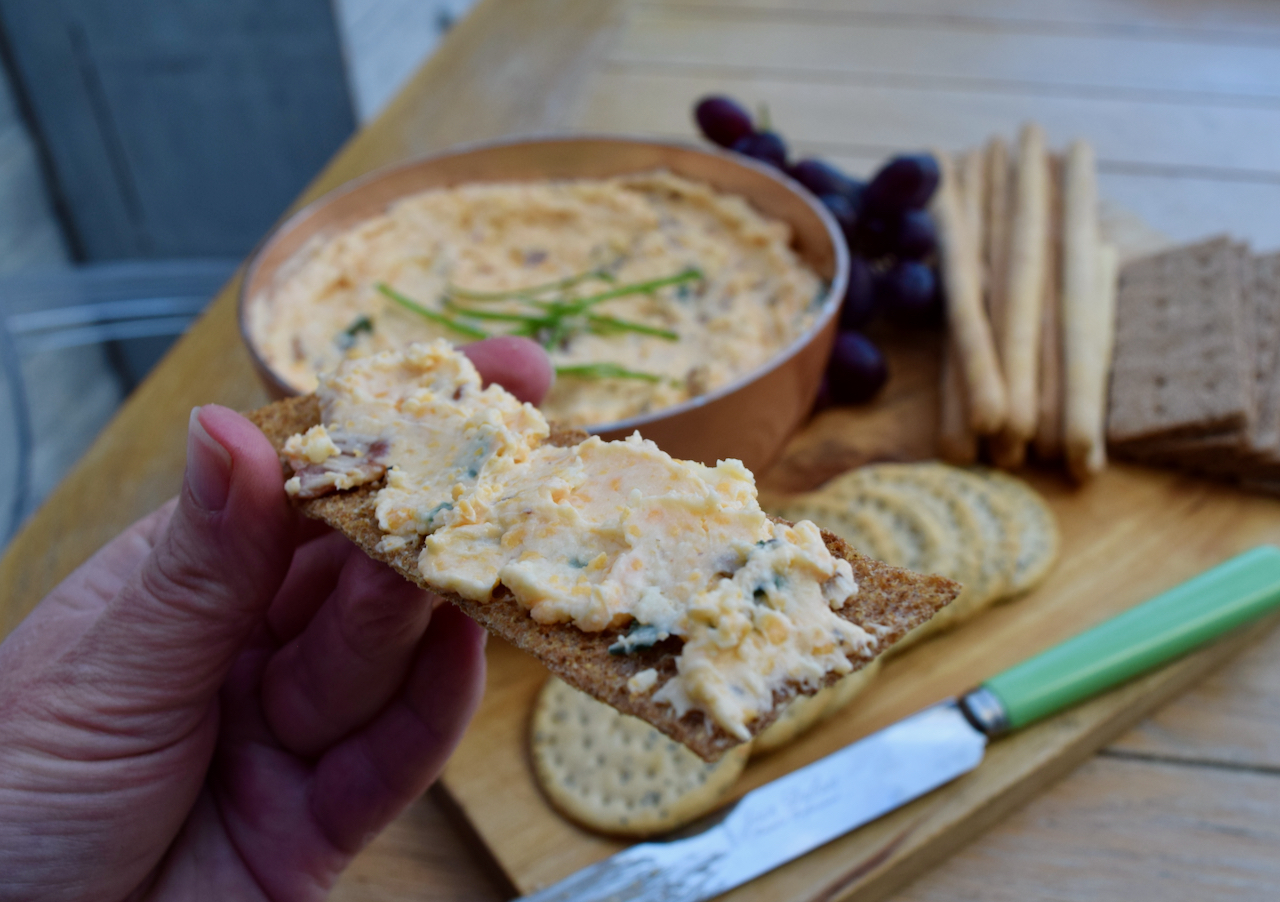 This dip may not actually cost a million dollars but it bloody well tastes as though it does. Just add friends and some rosé and the menu's complete.
Lucy x
Million Dollar Dip recipe
Makes enough for 6 hungry nibblers at least
You will need a food processor or a bowl with a spoon
250g cream cheese
100g strong cheddar, grated
100g Red Leicester, grated, or another of your favourite cheeses
180ml mayonnaise
6 rashers cooked streaky bacon
100g pecans, chopped, or almonds if you prefer
3 to 4 tablespoons chopped chives, spring onions or wild garlic, you decide
1/2 teaspoon garlic powder
1/4 teaspoon cayenne pepper
1/4 teaspoon black pepper
Salt (not too much as cheese and bacon is salty) to taste
More herbs to garnish and crackers, crisps, bread, breadsticks, to serve
In your food processor or bowl mix the two grated cheeses along with the cream cheese, mayonnaise, garlic powder, cayenne and black peppers until well combined.
Chop the crispy bacon, pecans or other nuts and herbs then stir through the cheese mixture. Taste to see if you need any salt, then spoon into a serving dish and chill until needed.
Serve with crackers, crisps, bread or breadsticks. In the unlikely event you don't eat this in one sitting it will last a couple of days in the fridge.