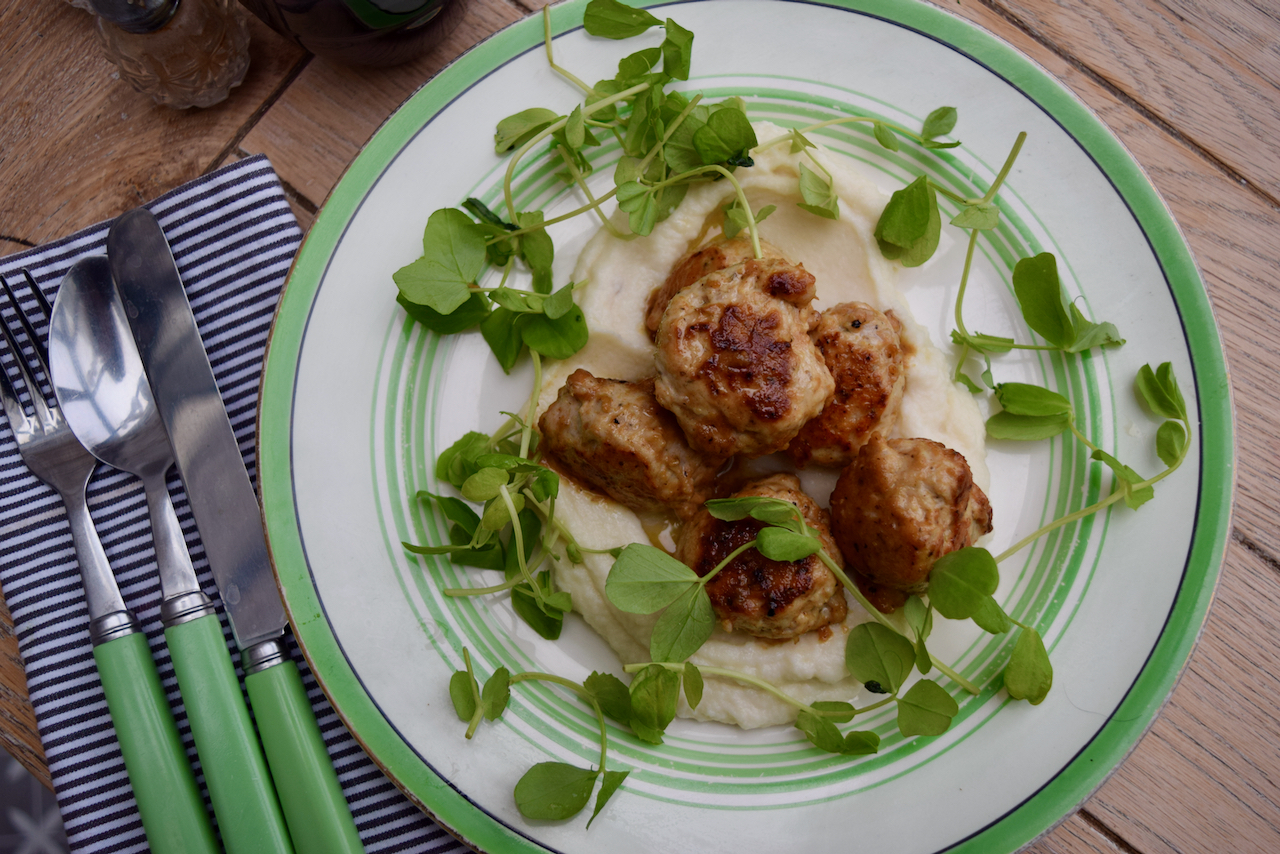 Lemon Dijon Meatballs with Parmesan Cauliflower recipe
I had the next 3 pre Christmas weeks all planned out. All my Christmas shopping in hand, an Ocado delivery slot booked, a couple of pre Christmas recipes on the blog then Clyde and I were off for a celebratory trip to the sun for our silver wedding anniversary. But, as we've all learned over the last 20 months, nothing ever goes as planned. We both have Covid and our trip's gone up by a third in price and is now in January. But our loss is your gain, as I've got lots more recipes to share with you between now and Christmas and these Lemon Dijon Meatballs with Parmesan Cauliflower is one of my favourites.
I made this recipe, for the first time, for 8 guests and it was so well received I knew I had to share it with you. I love recipes you can make in advance, giving you more time to drink and chat and these fragrant meatballs with parmesan cauliflower puree is an absolute beauty. The cauliflower is cooked til soft then blitzed with parmesan, butter and cream; make this in the afternoon all ready to reheat at the last minute. It's creamy, soft and packed with cheese, the perfect accompaniment to these tart, mustardy lemon meatballs. I used boneless chicken thighs for mine in the absence of chicken mince; this is then flavoured with garlic, lemon, dijon mustard and yes, hummus. It keeps them moist and adds such a wonderful savoury flavour. Fry the meatballs off while you have time on your hands then finish the lemony, buttery glaze off just before you eat. A big thank you to The Daley Plate for this brilliant menu idea.
I know we should be off sipping rum punch in the sun, but it's much more fun being sat at home in isolation clearing out my tupperware cupboard *I'm lying*. At least I can eat unlimited Lemon Dijon Meatballs at home, I just need to get Clyde to spray tan my back.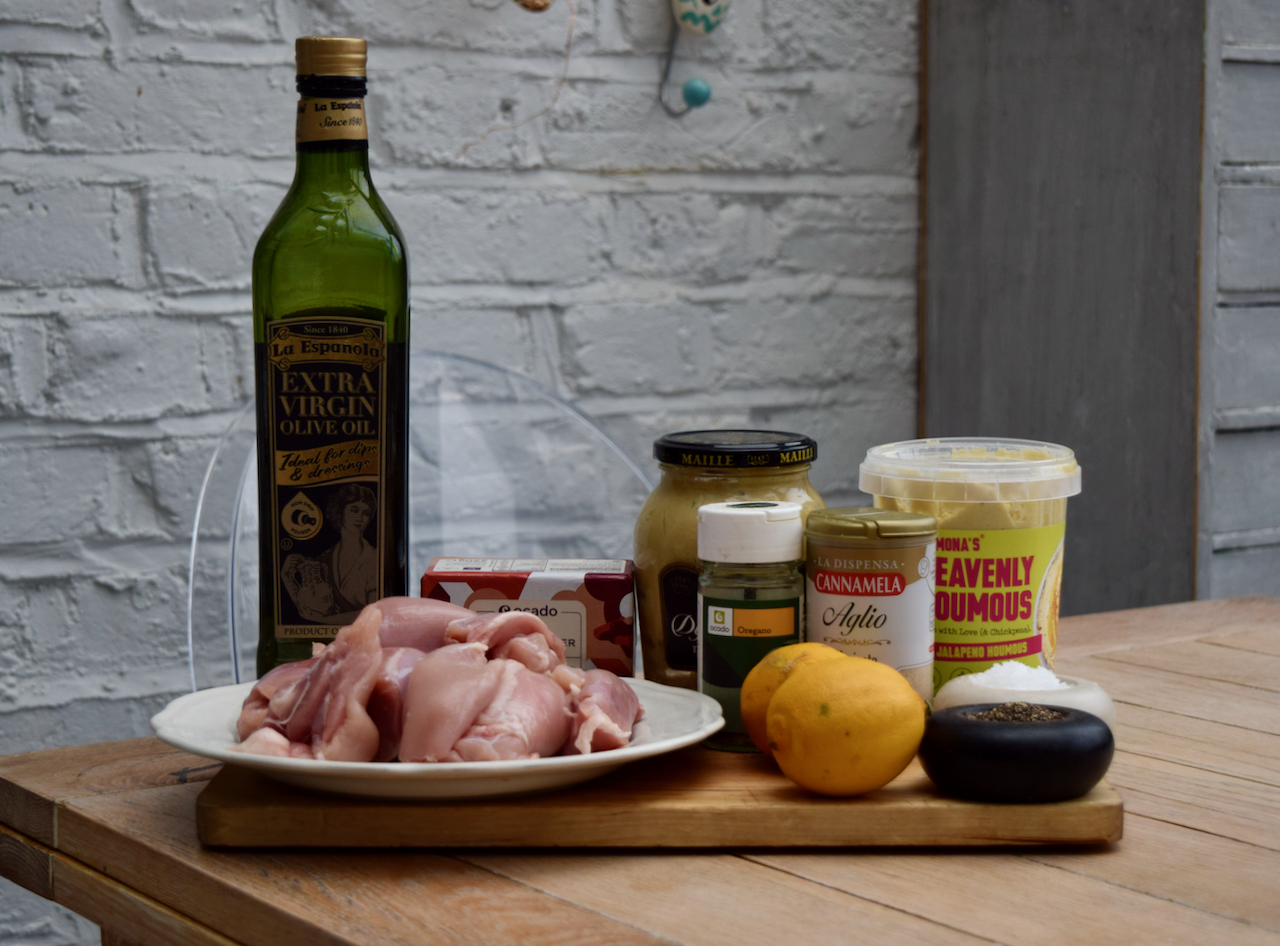 Here's the line up for the meatballs; the hummus makes them so delicious and mine had a touch of jalapeno so added a whiff of spice.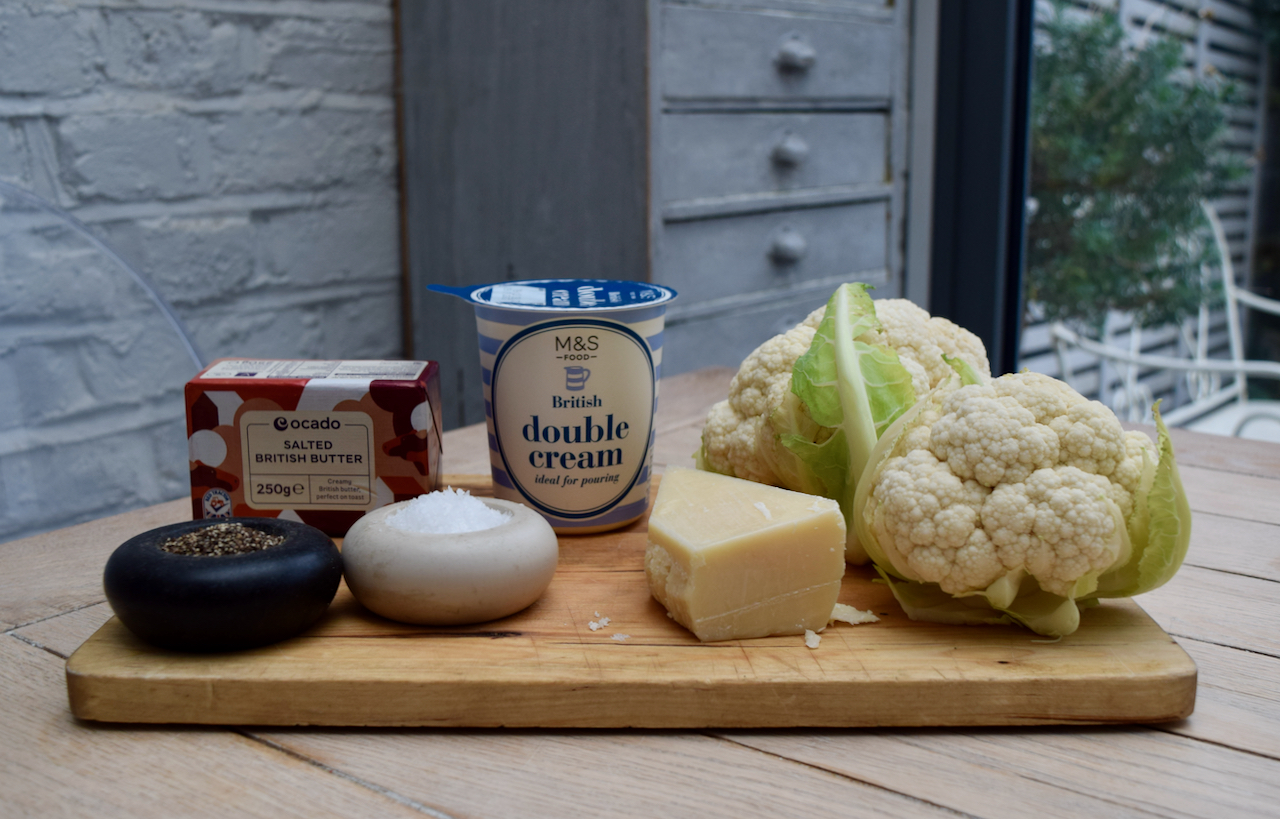 And here's the Parmesan cauliflower ingredients. My cauliflowers were beyond tiny so I used two, although one biggie will be enough. I recommend 75g of parm, but add more if total cheesiness is your thing.
I started my food prep with the cauliflower; it can be kept on the stove to be reheated later if your kitchen is chilly or pop in the fridge on a warm day. Start by cooking the cauliflower florets in boiling salted water until soft; this will make it easier to puree later and took about 10 to 12 minutes.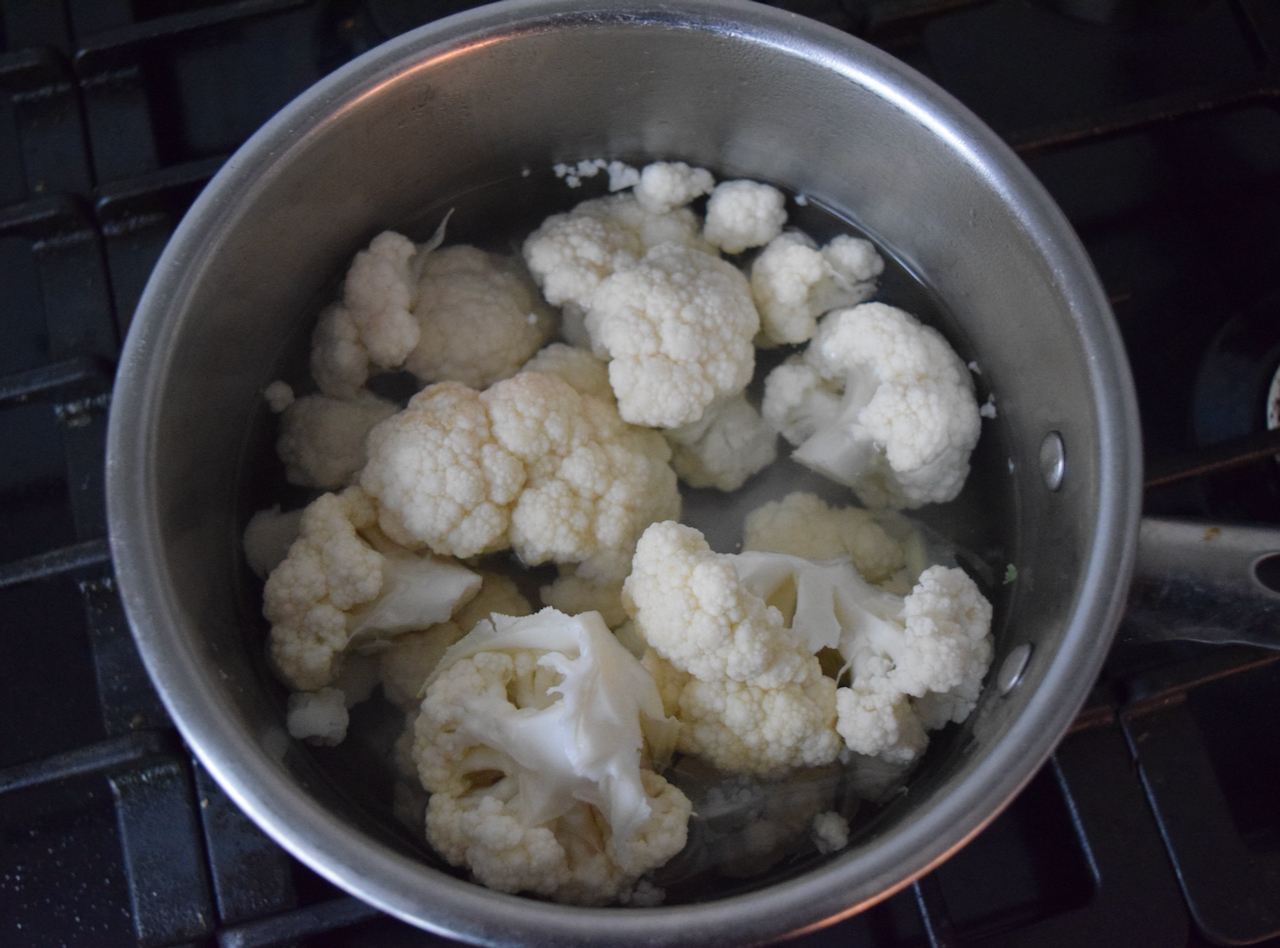 Drain once soft and allow to steam dry, you don't want it to be watery or your puree will be watery.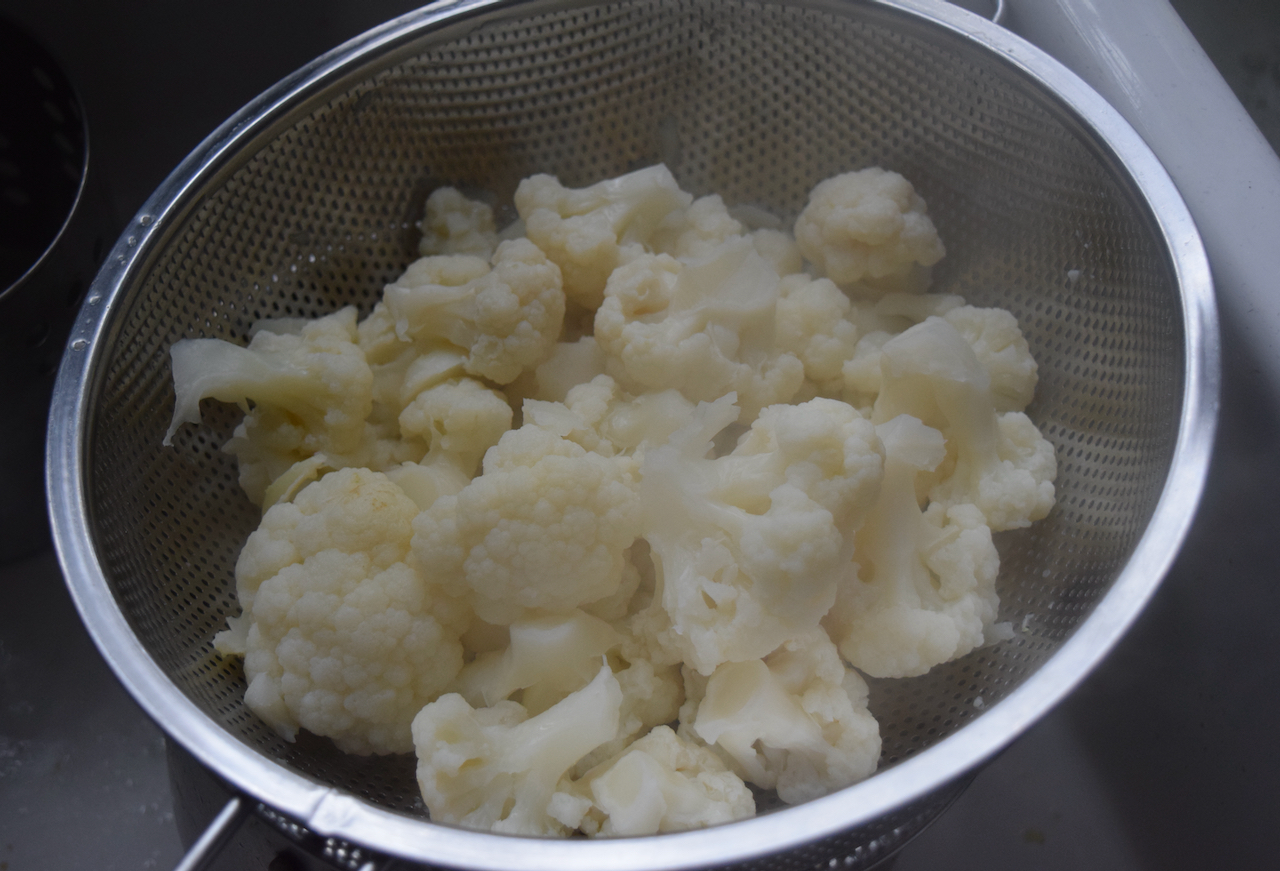 Now, this is best blitzed in your food processor, but go ahead and mash by hand if you'd rather. Process until smooth then mix in the butter, cream and parmesan and process again until creamy and cheesy.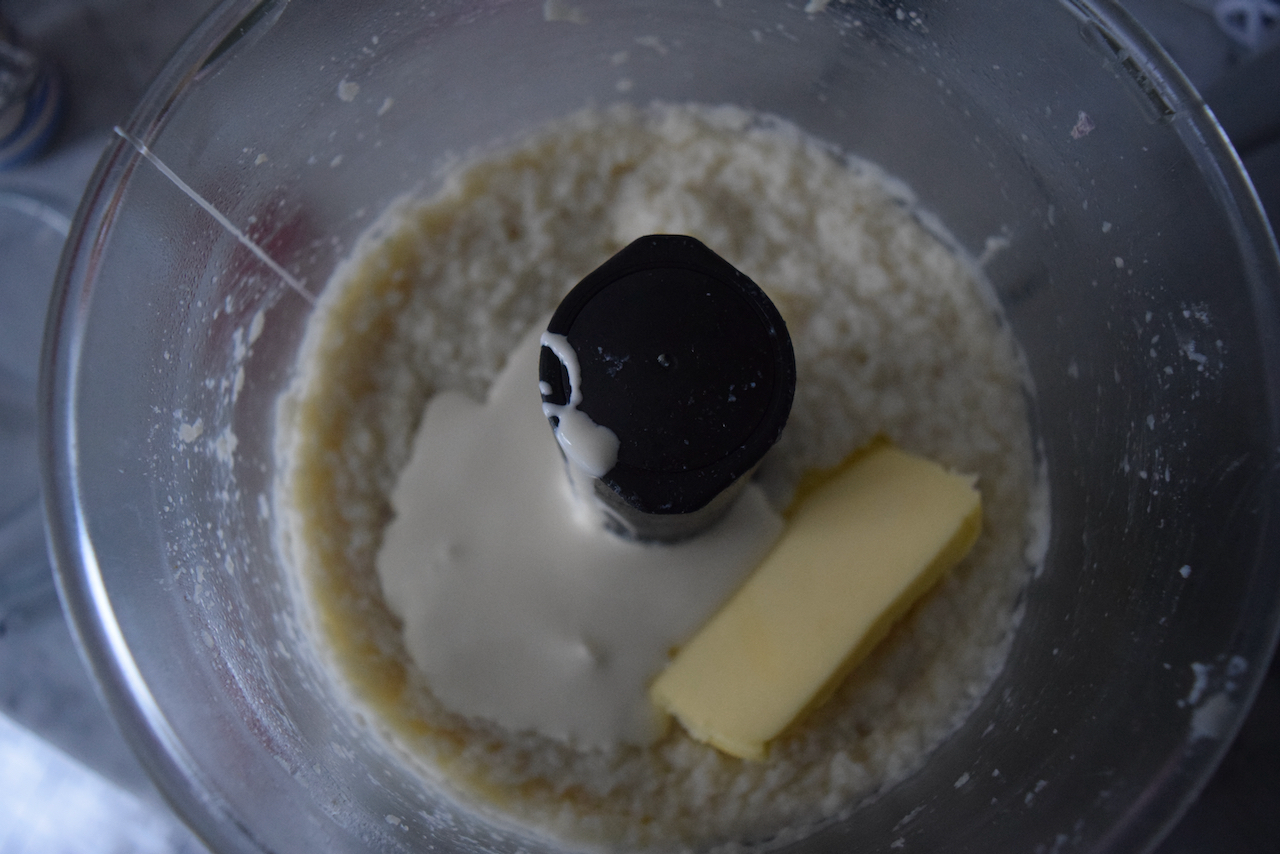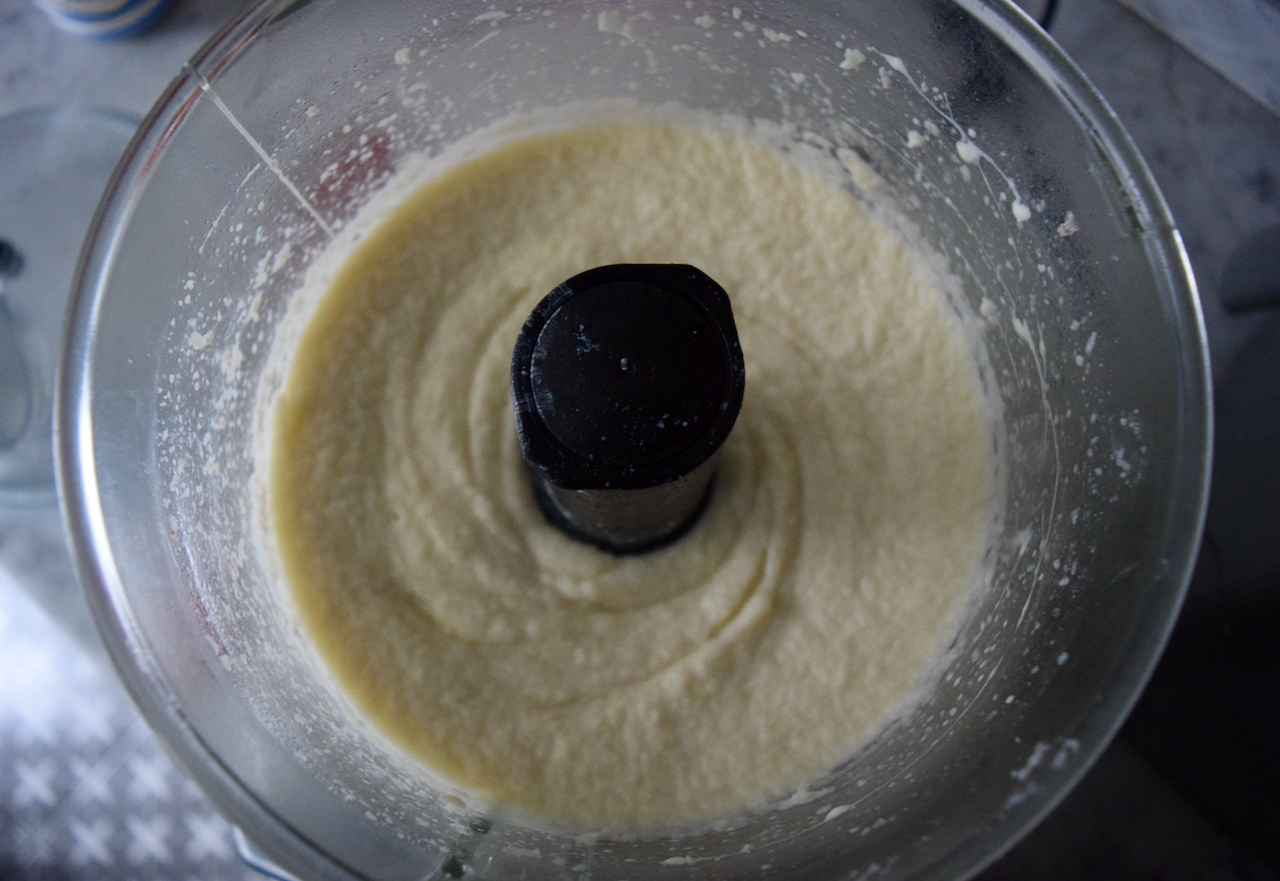 Scrape every last drop into a saucepan for reheating later. Or if you're serving now, taste for any seasoning, reheat over a low flame until piping hot.
Now give your food processor a good wash then get it out again for the meatballs. Add the boneless chicken thighs and blitz until you have a mince-like texture.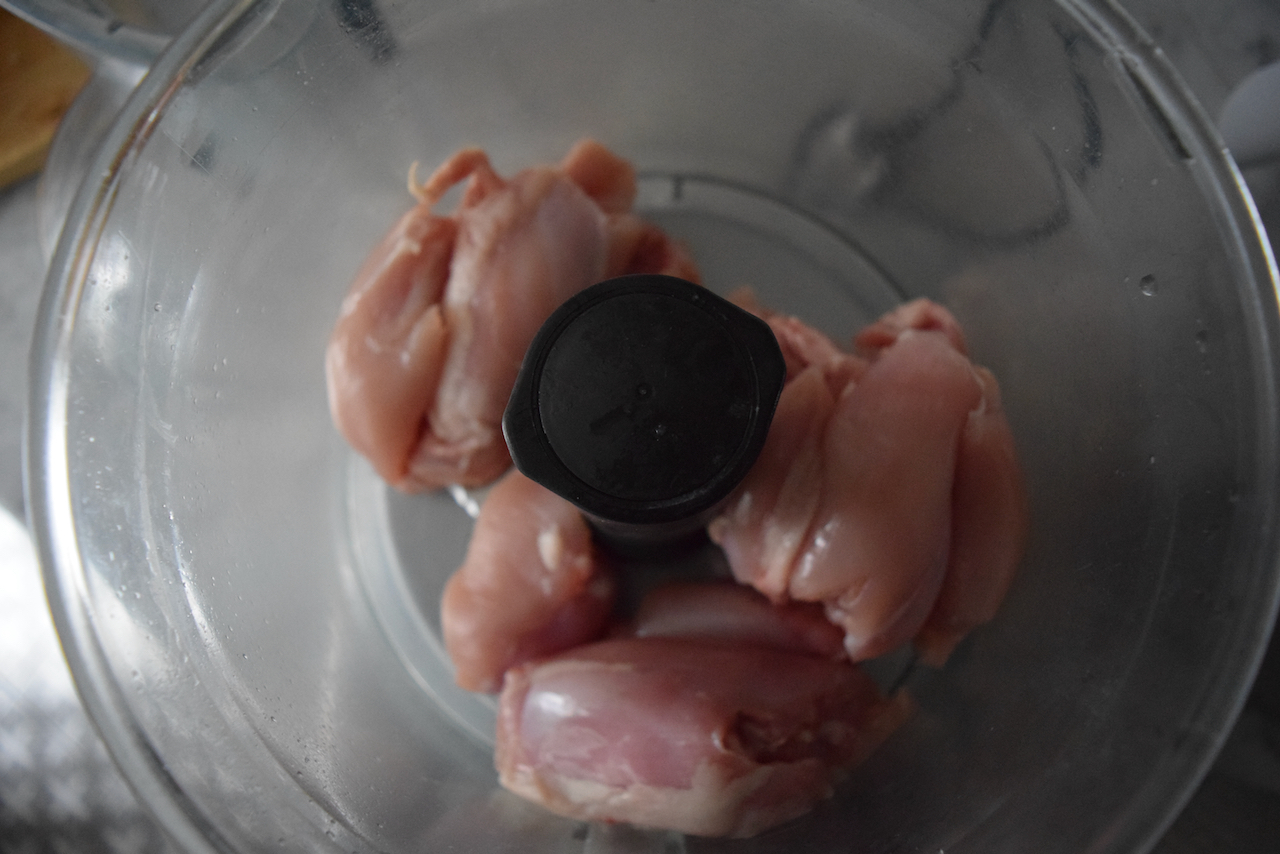 Add the garlic, salt and pepper, lemon, hummus, mustard and oregano and process again until well mixed.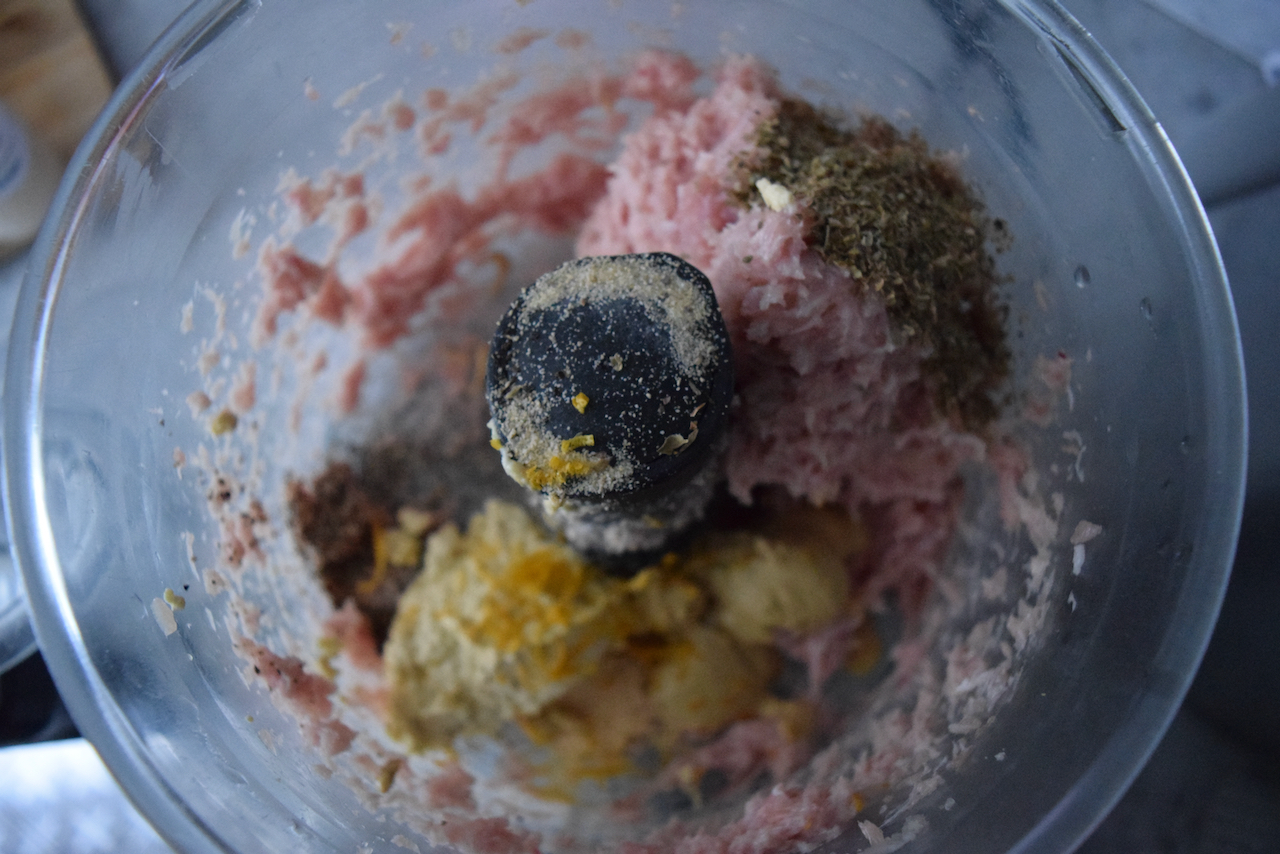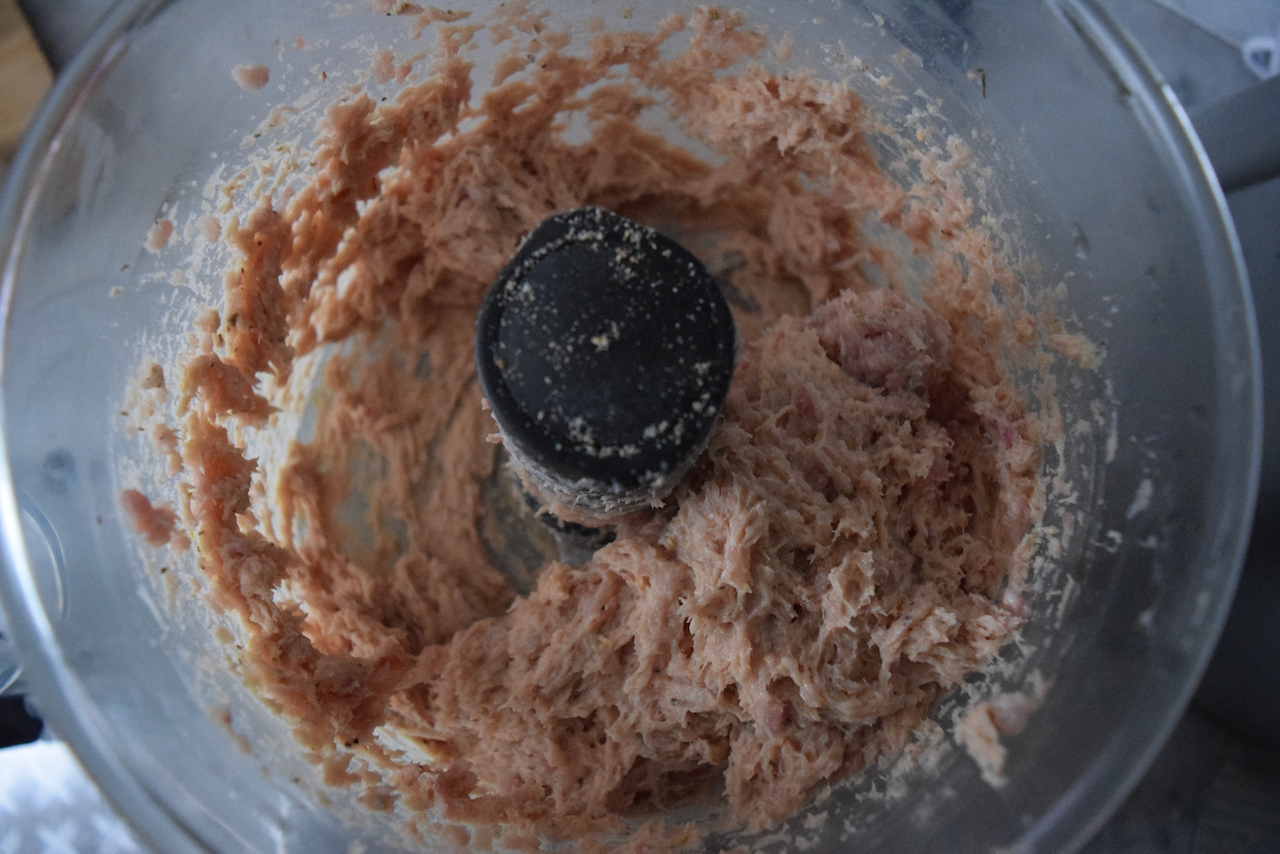 Now I used a tiny ice cream scoop to make my balls, but use a tablespoon to create walnut sized shapes and place onto a baking tray or plate. Heat a tablespoon of olive oil into a frying pan over a high flame and cook the balls for 2 to 3 minutes on each side.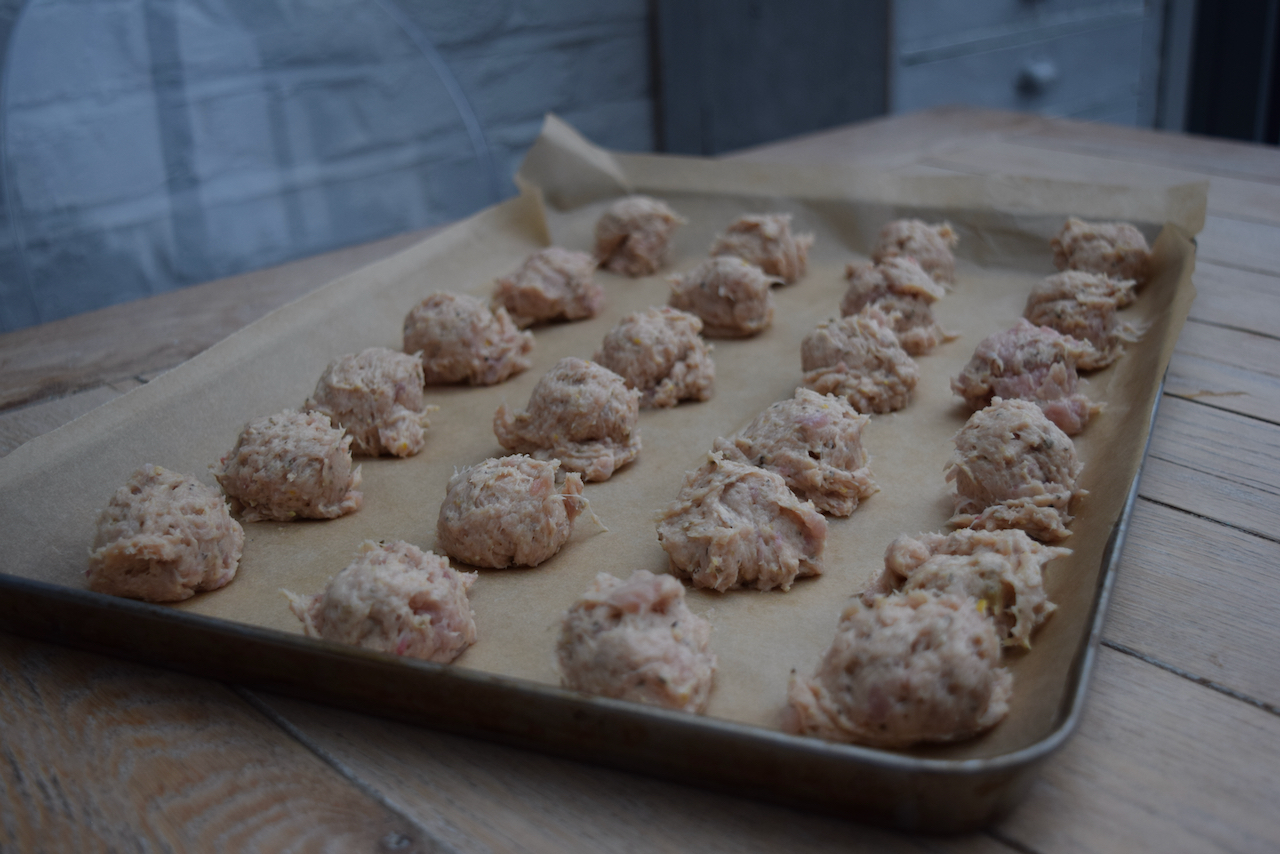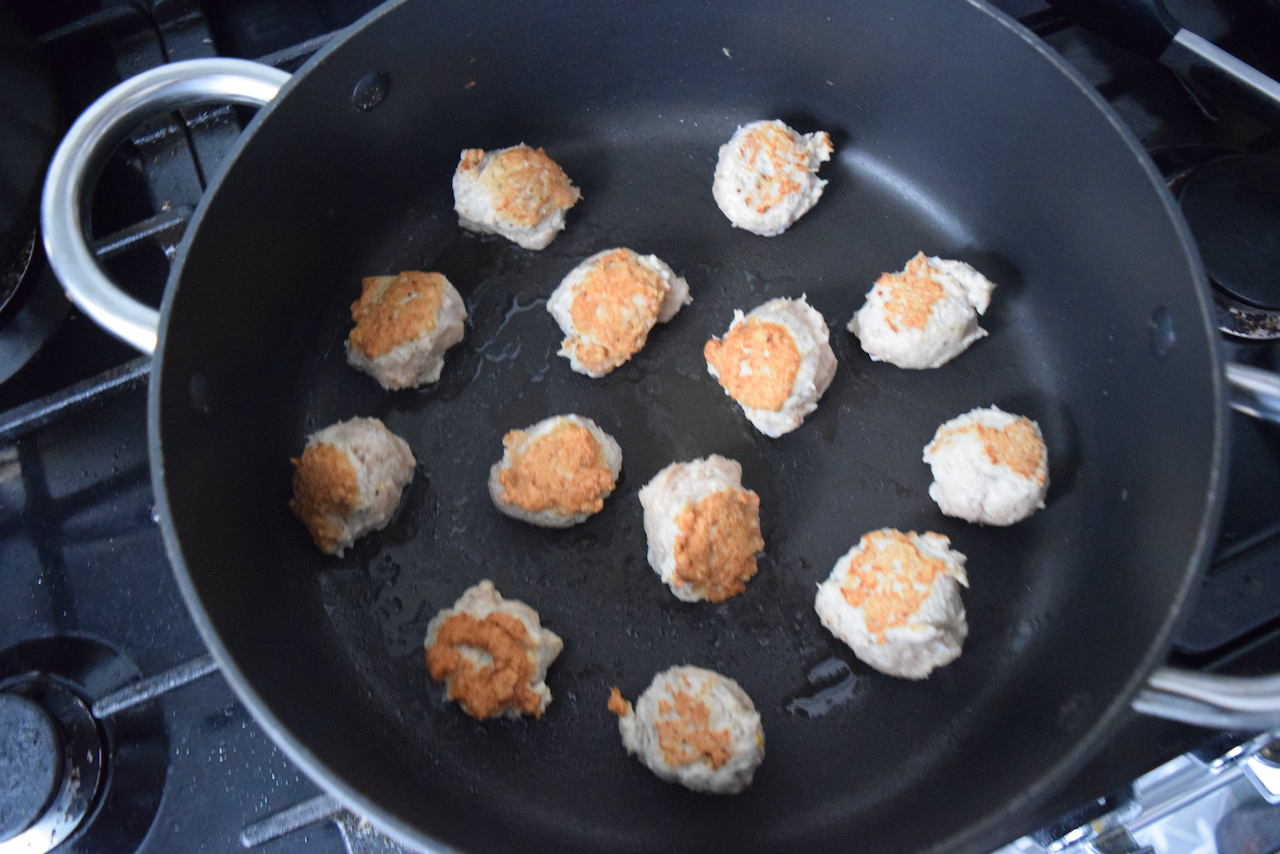 When the meatballs are just cooked through, remove to a plate and cook the rest of the batch.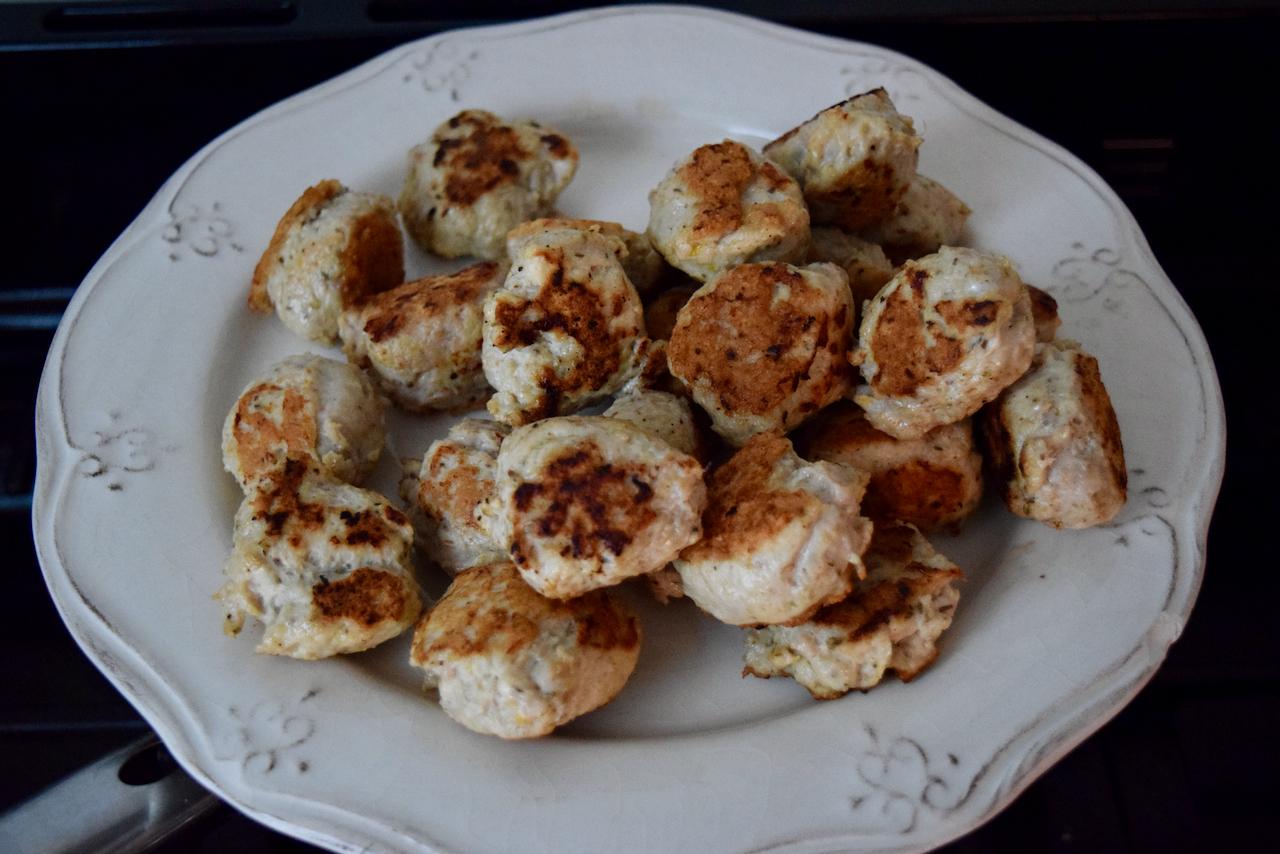 Turn the heat down then add the butter, and whisk into the pan to loosen any of the pan juices. Add the juice of a lemon, plus another half if yours is small and not that juicy, and whisk together and simmer until bubbling.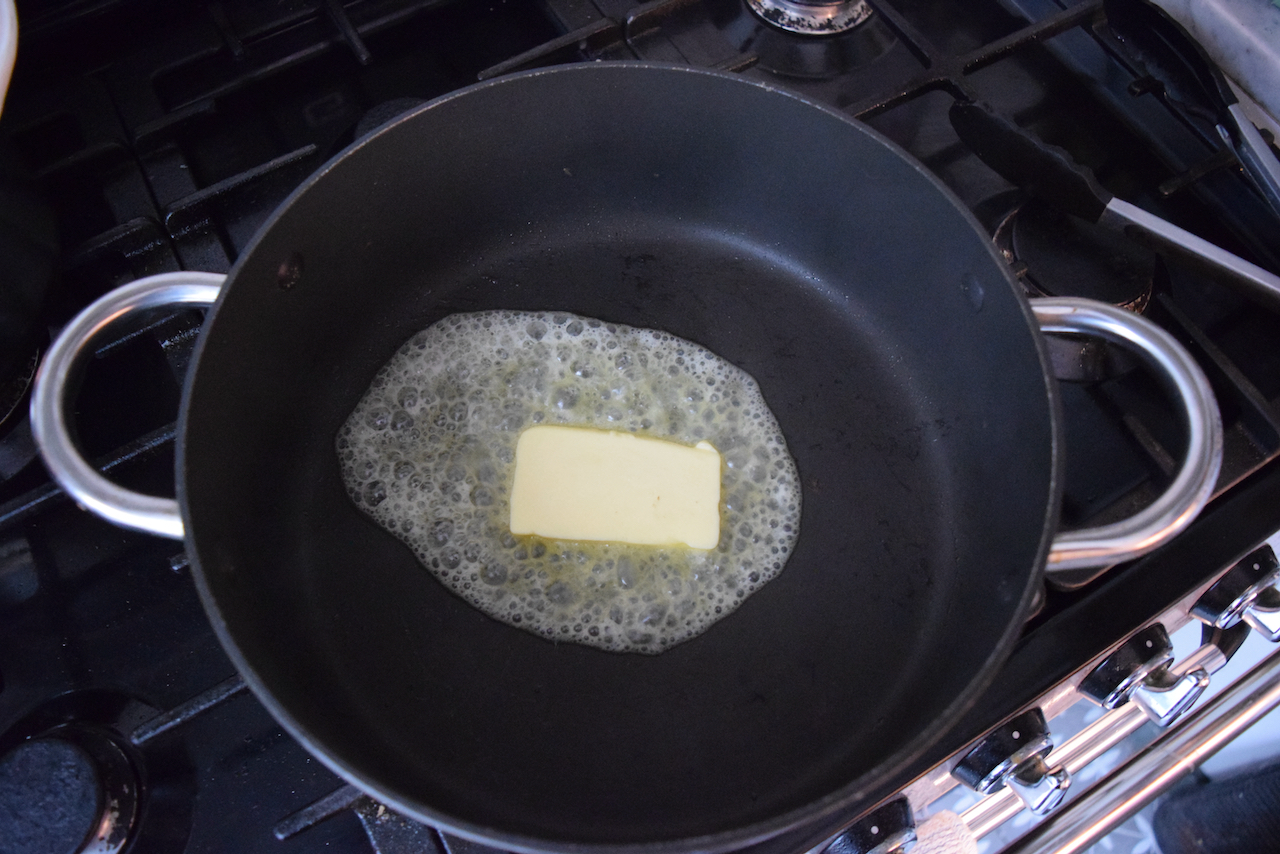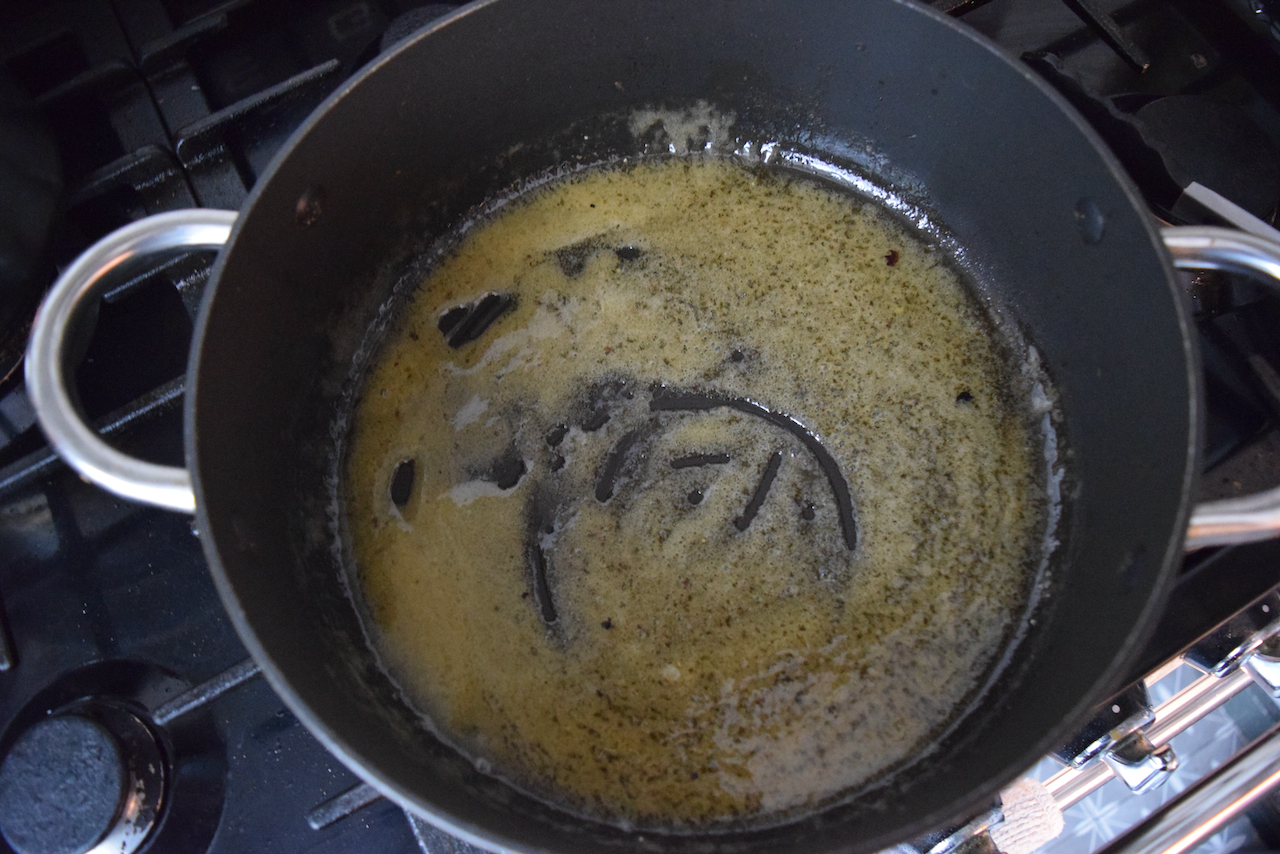 Whisk in the dijon mustard then tip the meatballs back into the pan to coat. Toss around until the meatballs are piping hot and ready to serve.
Serve with the parmesan cauliflower and a green if you like. Some sort of herby garnish would look fresh and pretty too.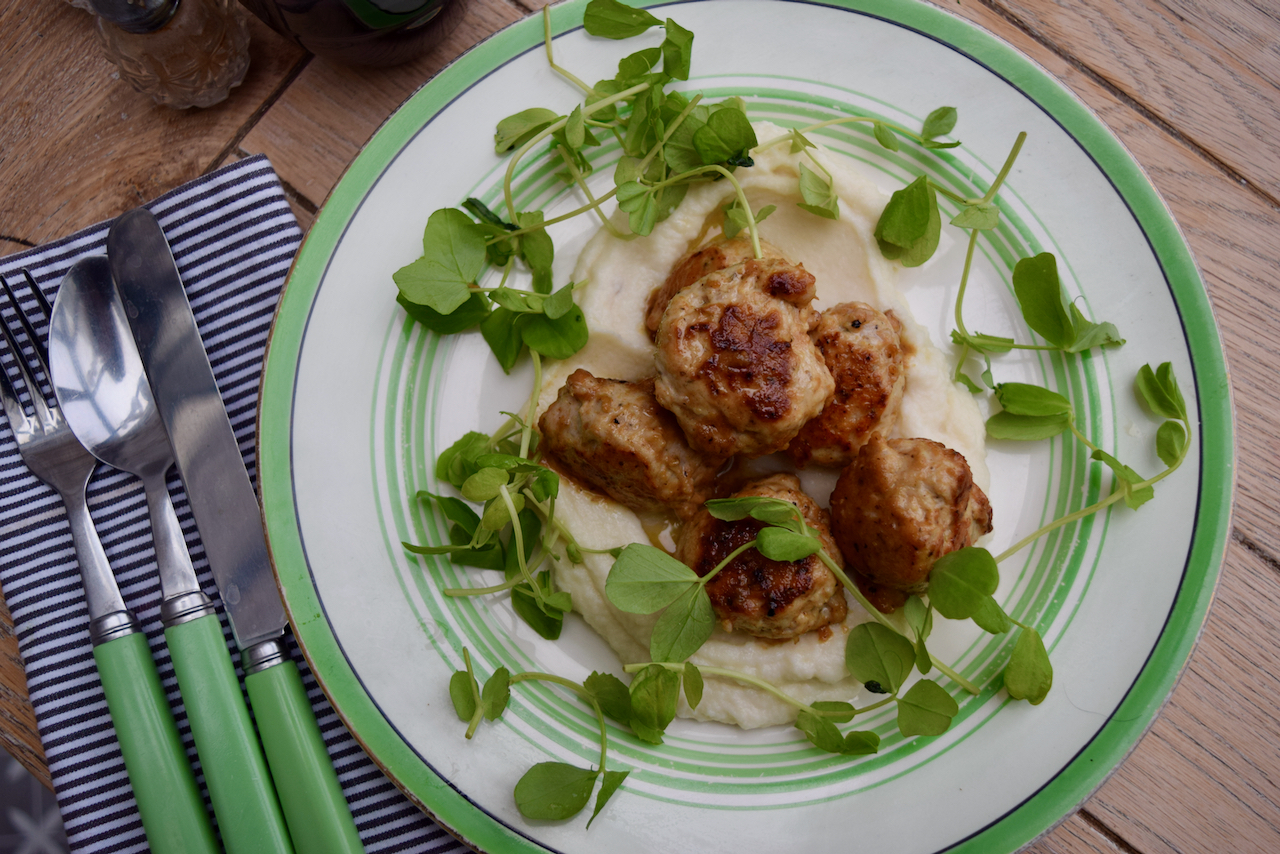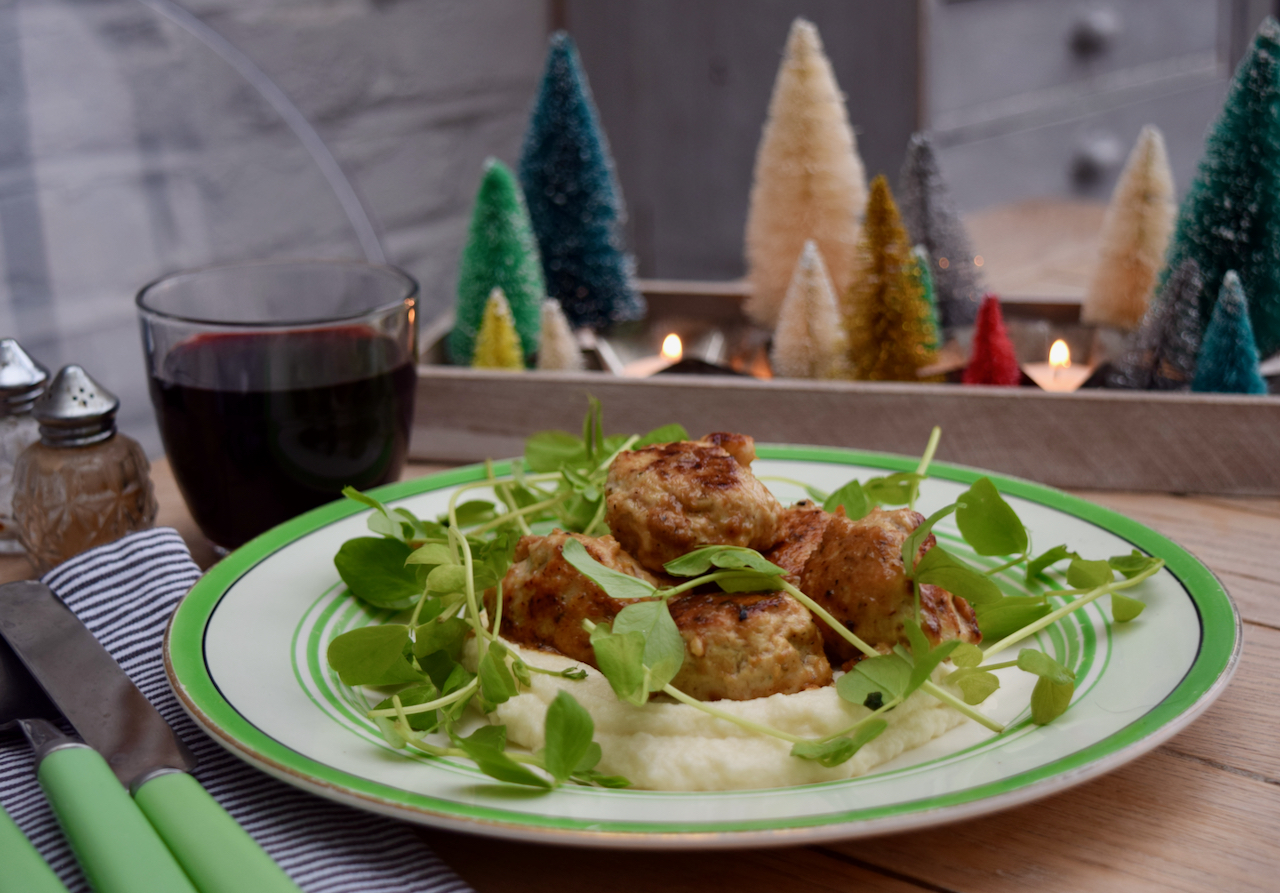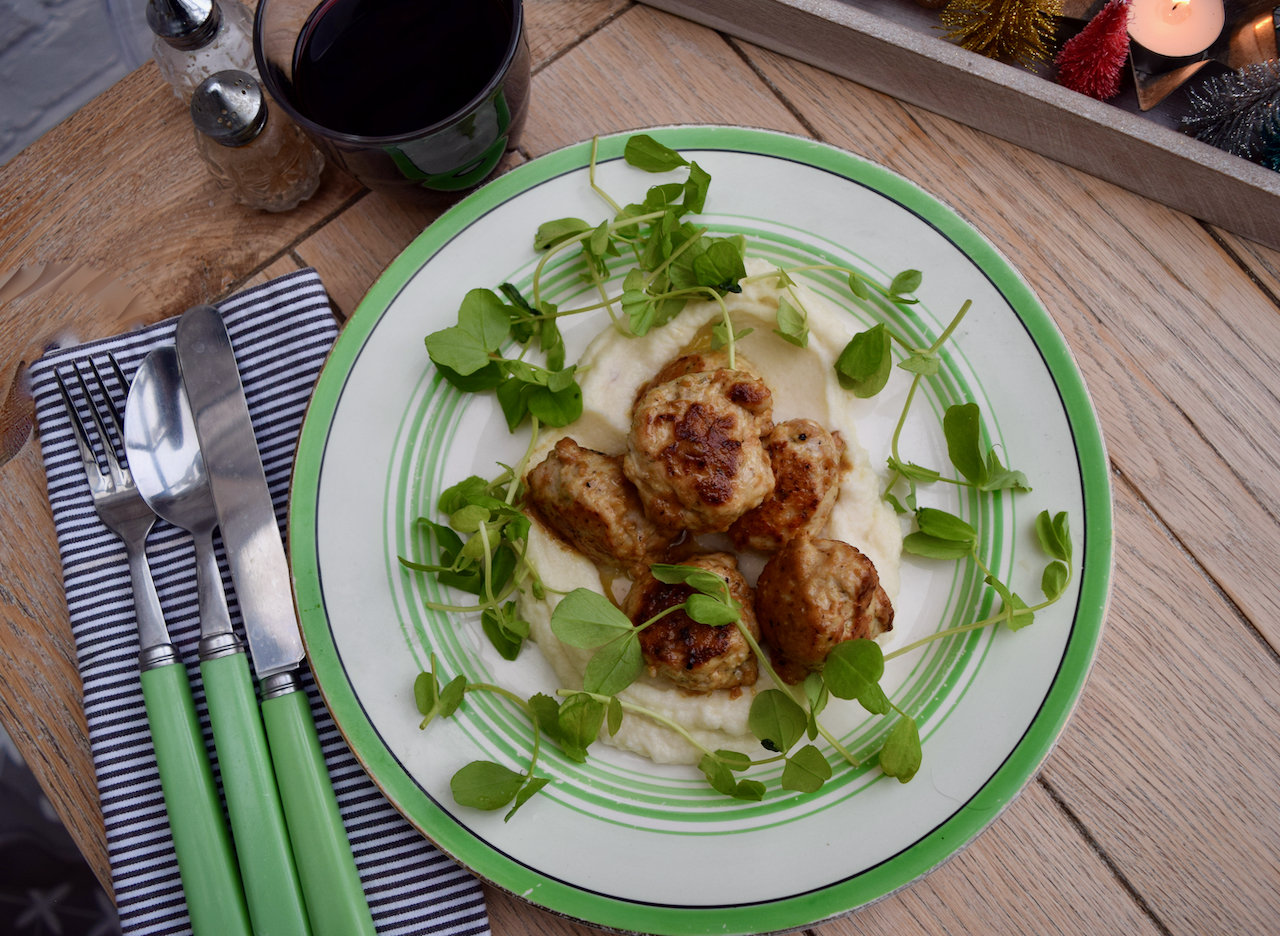 Meatballs aren't usually supper party fodder, but these are really a bit special. Full of flavour, rather elegant and bloody easy to make.
Lucy x
Lemon Dijon Meatballs with Parmesan Cauliflower recipe
Serves 3 to 4, appetite dependent, easily doubled
You will need a food processor and pots and pans for this
Chicken Meatballs
500g chicken thighs, boned, or chicken mince
1/2 teaspoon salt
1 teaspoon black pepper
1 teaspoon garlic powder, or 2 cloves crushed garlic
1 teaspoon oregano
2 tablespoons hummus
1 tablespoon dijon mustard
Zest of a lemon
Olive oil for frying
Glaze
Juice of 1-2 lemons, size dependent
50g butter
1/2 tablespoon Dijon
Parmesan Cauliflower
1 large or 2 smaller cauliflowers, trimmed and broken into florets
75g parmesan, grated
30g butter
2 tablespoons double cream
Salt and pepper
I started by making the cauliflower as this can be made well in advance and reheated prior to service. Bring the cauliflower up to the simmer and cook for 10 to 15 minutes or until soft. Drain and allow to steam dry. Add to the food processor, or use a hand blender and process the cauliflower until smooth. Add the parmesan, butter and cream and process again. Taste, season accordingly, then add back to the pan and leave to reheat later.
For the meatballs, process the boneless chicken thighs until minced. Mix the chicken with the salt, pepper, garlic, oregano, hummus, mustard and lemon zest until well combined. Using a small ice cream scoop, or your hands, roll into around 24 walnut sized meatballs.
Heat a tablespoon of oil in a large frying pan and fry off the meatballs for around 2 to 3 minutes per side, then place on a plate while you finish cooking the rest of the batch. Once all the meatballs are browned, lower the heat, add the butter to the pan and melt, whilst stirring to scrape the meaty bits from the bottom of the pan. Add the juice of the lemon, or two if they're small and whisk until smooth. Whisk in the mustard then add the meatballs back to the pan to glaze them in the lemon mustard sauce. Cook for a couple of minutes until piping hot then serve over the parmesan cauliflower. Garnish with some herbs or pea shoots and a green vegetable.