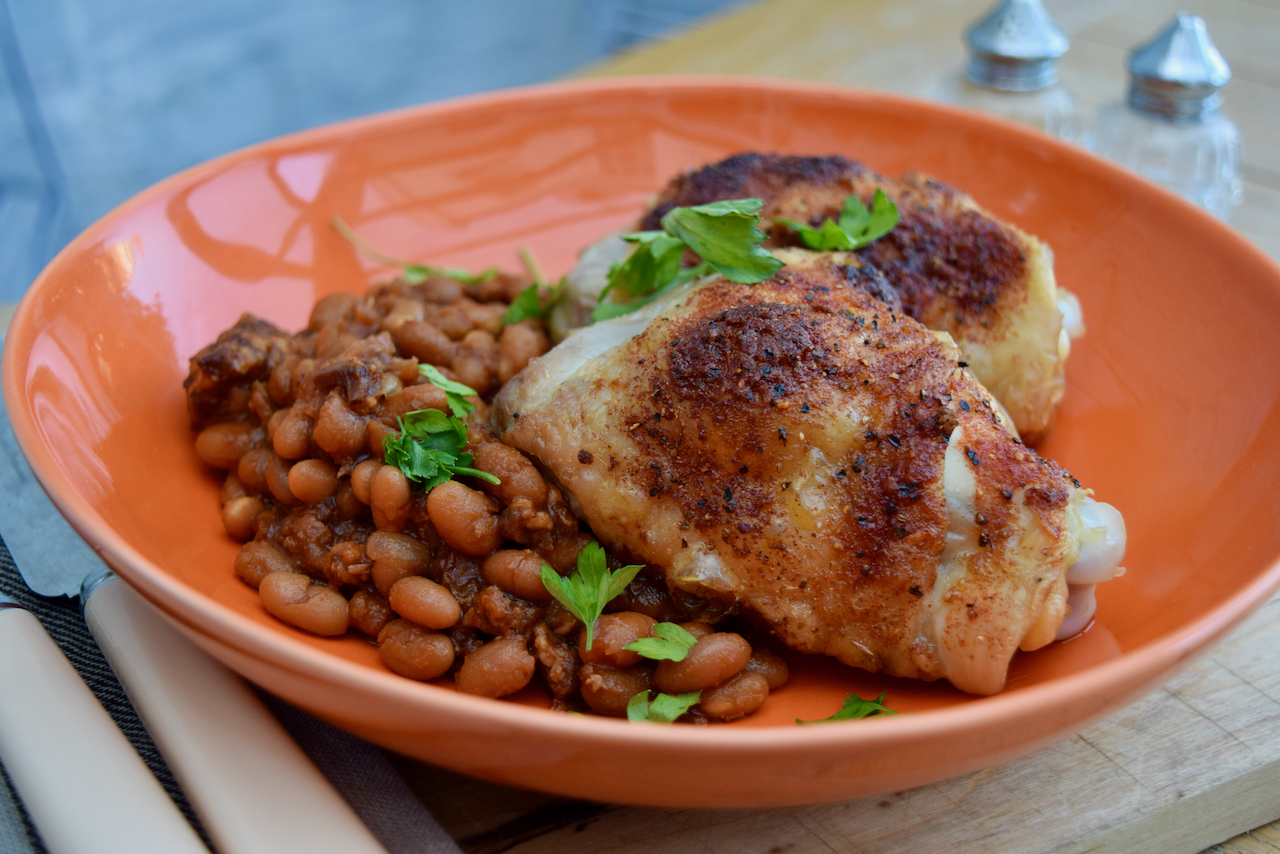 Magic Spice Blend Chicken Recipe
This is another one of those recipes I am all excited about. I know, I am a sad bastard and should not spend my whole life on Pinterest, but I can't help myself. With chicken being the top choice in our house, I am always on the look-out for new ways to serve it. This Magic Spice Blend is the answer to all your dull chicken needs and may be your new best friend in the kitchen. Other than the wine, that is.
This spice mix is so simple and uses store cupboard ingredients you are more than likely to have in your stash. There's soft brown sugar for sweetness, smoked or sweet paprika and chilli powder for fragrant warmth and celery seeds, the only ingredient I had to nip to the shops for, for a savoury hit. This Magic Blend is a jar full of genius and don't just reserve this for chicken. This would be just as wonderful on pork too. I sprinkled this on our Sunday roast chicken and it was brilliant, once you start, there will literally be no stopping you. Although I don't think this would be very nice sprinkled on yoghurt. Huge thanks to my very favourite Food 52 for the inspiration.
It's definitely tray bake season. It's cold; comforting, hot chicken with crispy, seasoned skin is what's called for. And mulled wine, lots of mulled wine.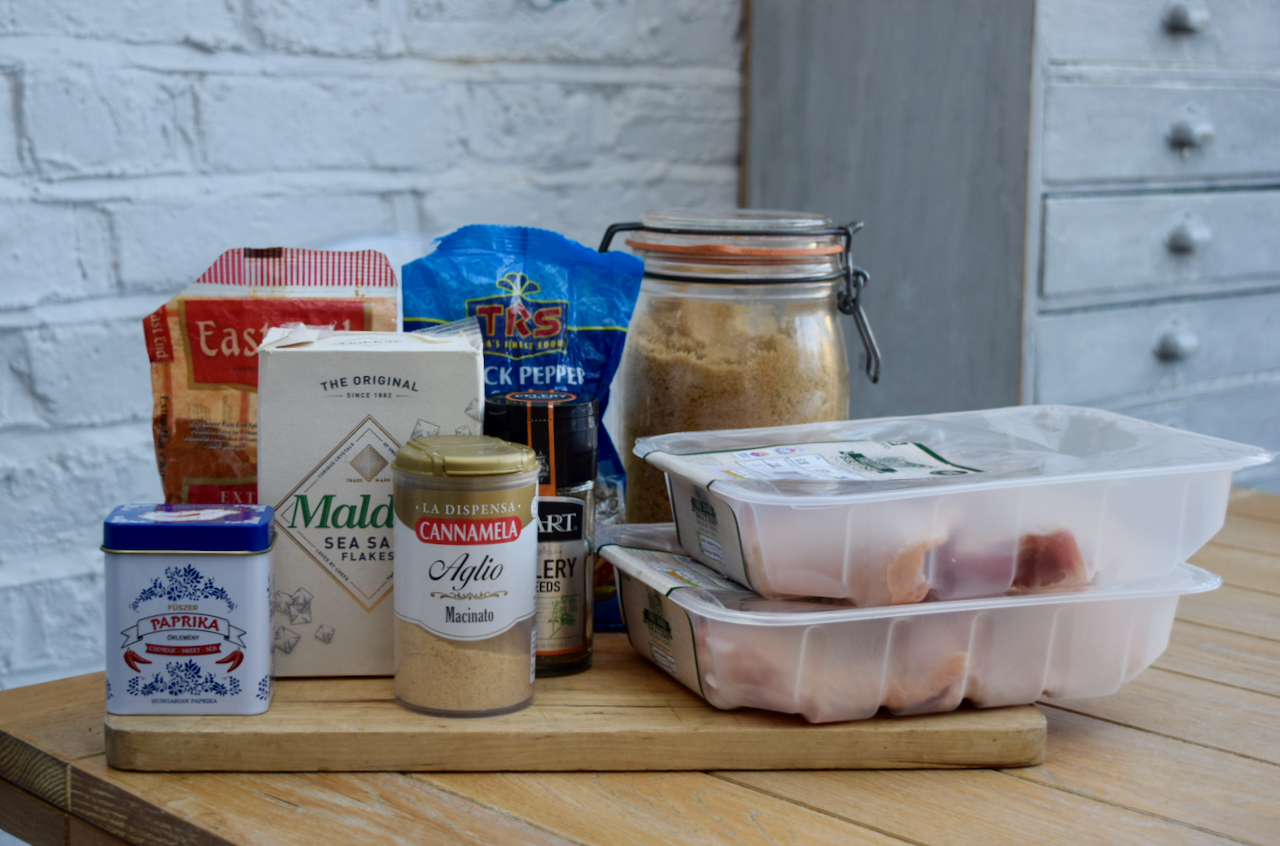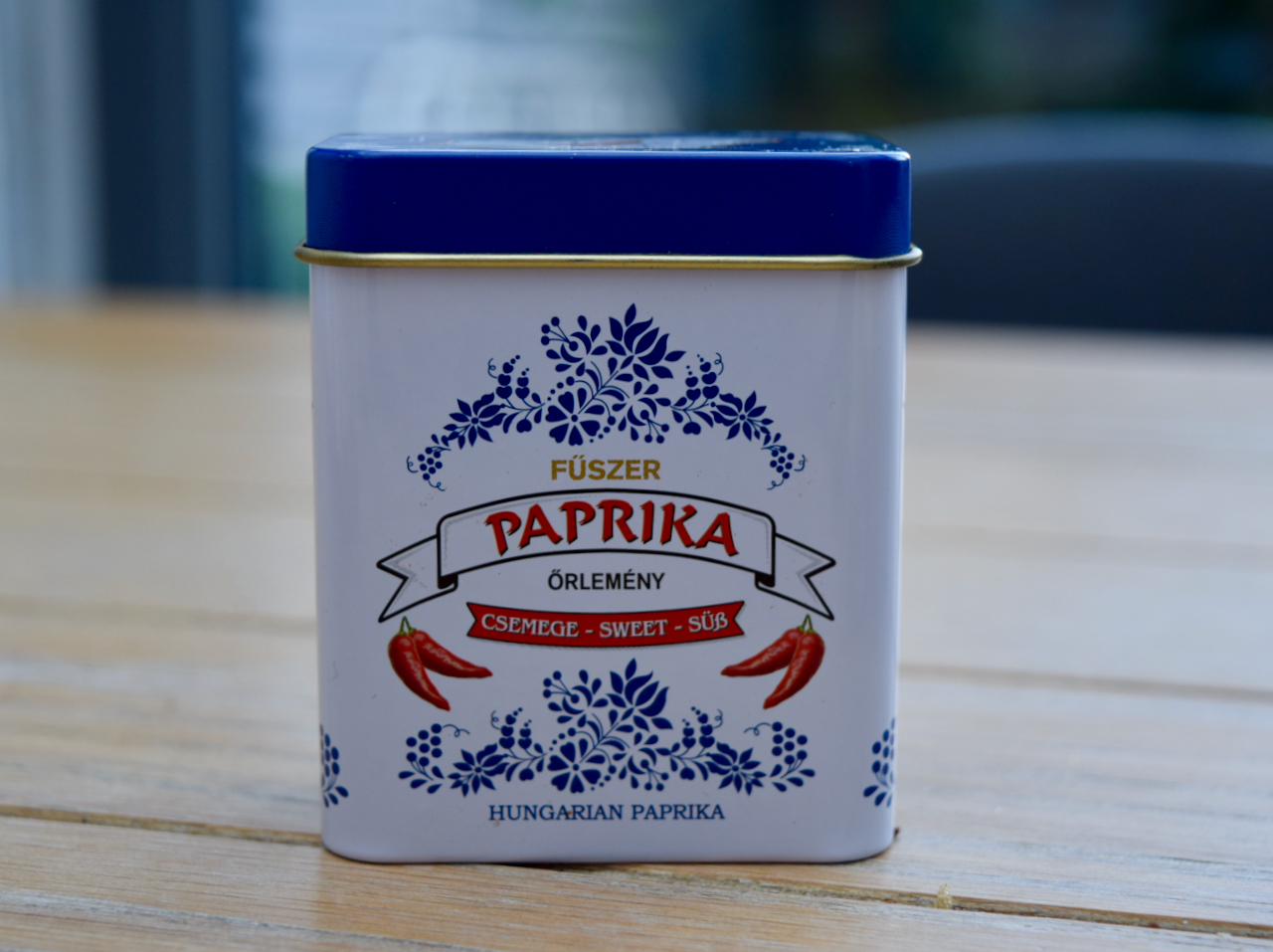 Like I said, if you snaffle in the back of your spices cupboard you are more than likely to find a few of these beauties at the back. I went to Waitrose for the celery seeds and had brought this lovely tin of sweet paprika back from our recent trip to Budapest. The garlic powder is something I use a lot and would certainly recommend you keeping on hand at all times.
Make a start on the blend by taking a good sized jar with a lid. Add the soft brown sugar and the flaky sea salt, such as Maldon.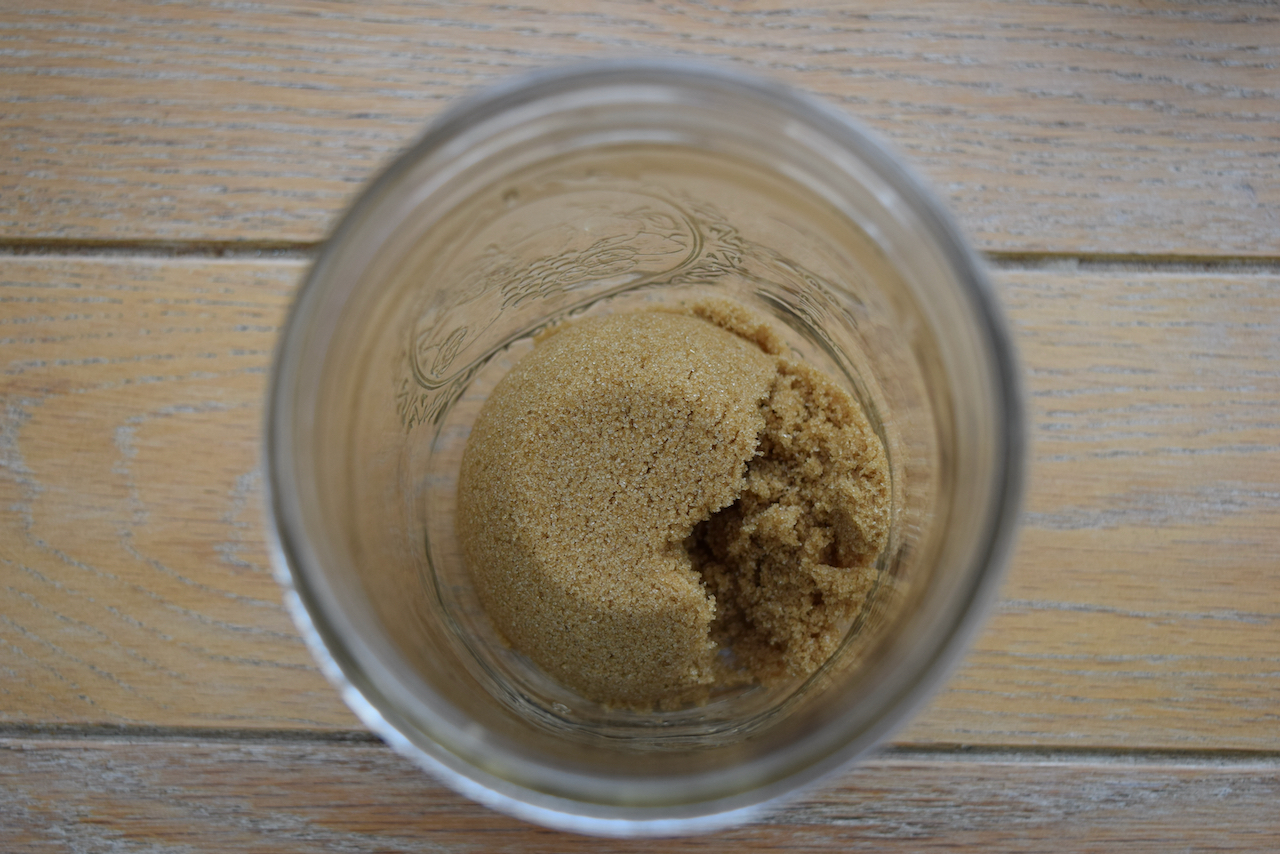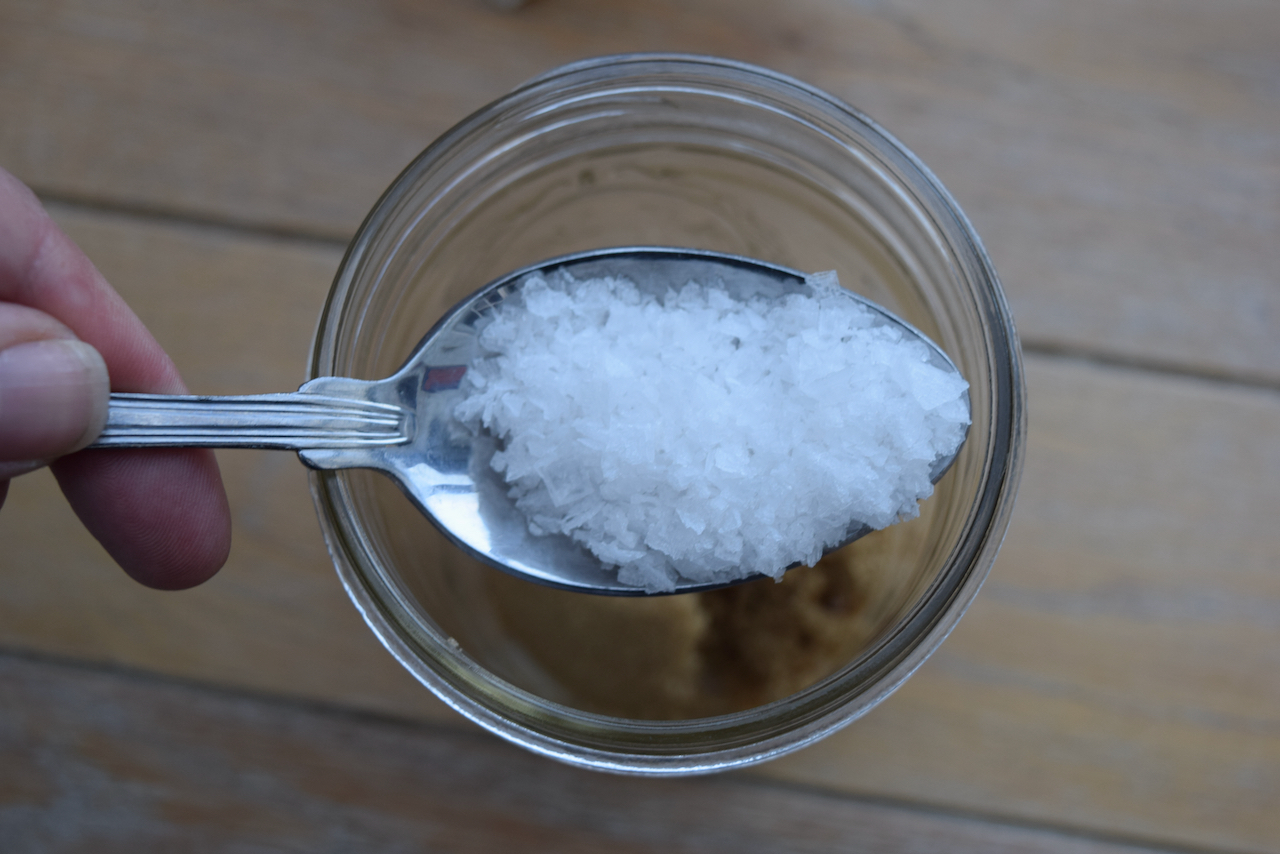 Follow in with the sweet or smoked paprika, garlic powder and black pepper.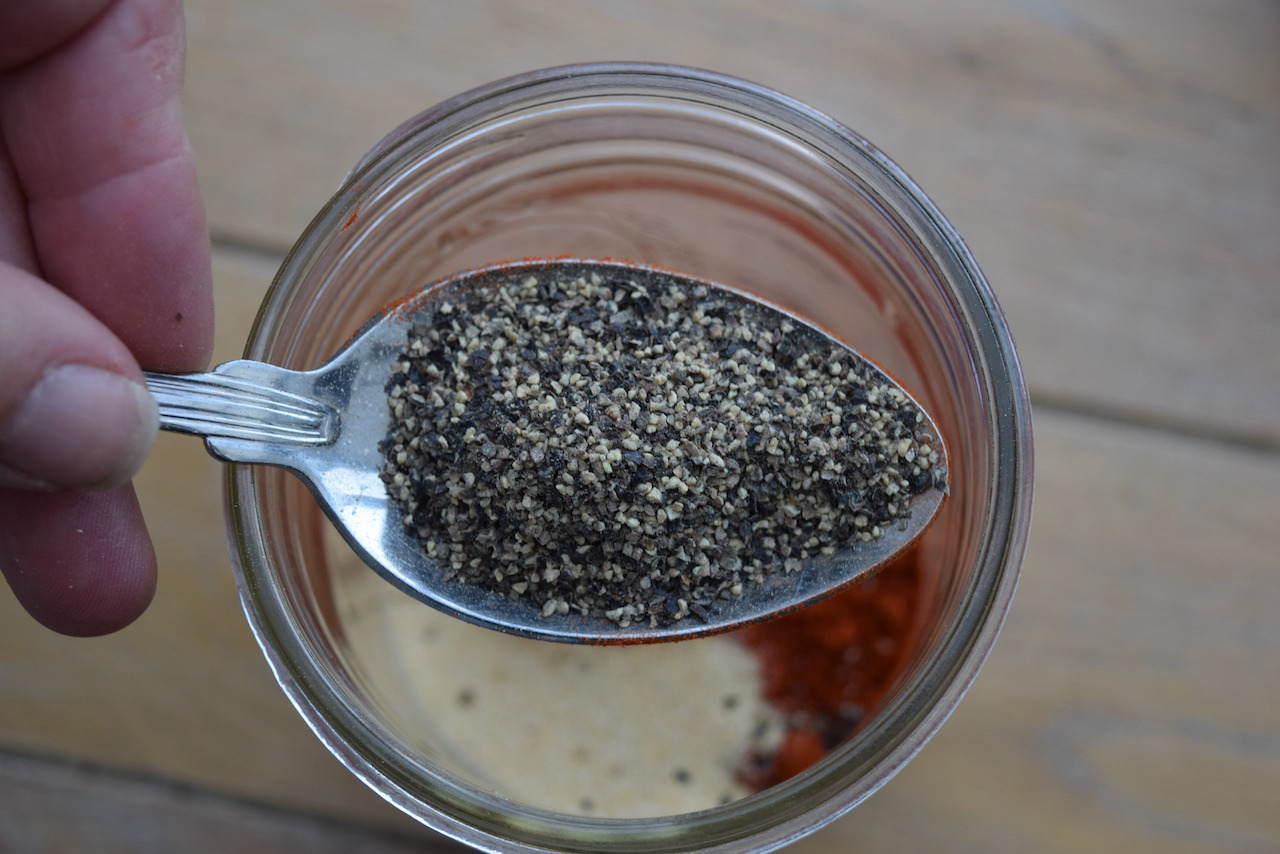 Next in is the chilli or cayenne and celery seeds. My chilli powder was an extra hot variety, so I kept my addition to a scant teaspoon. If yours is less ballsy, do feel free to add more.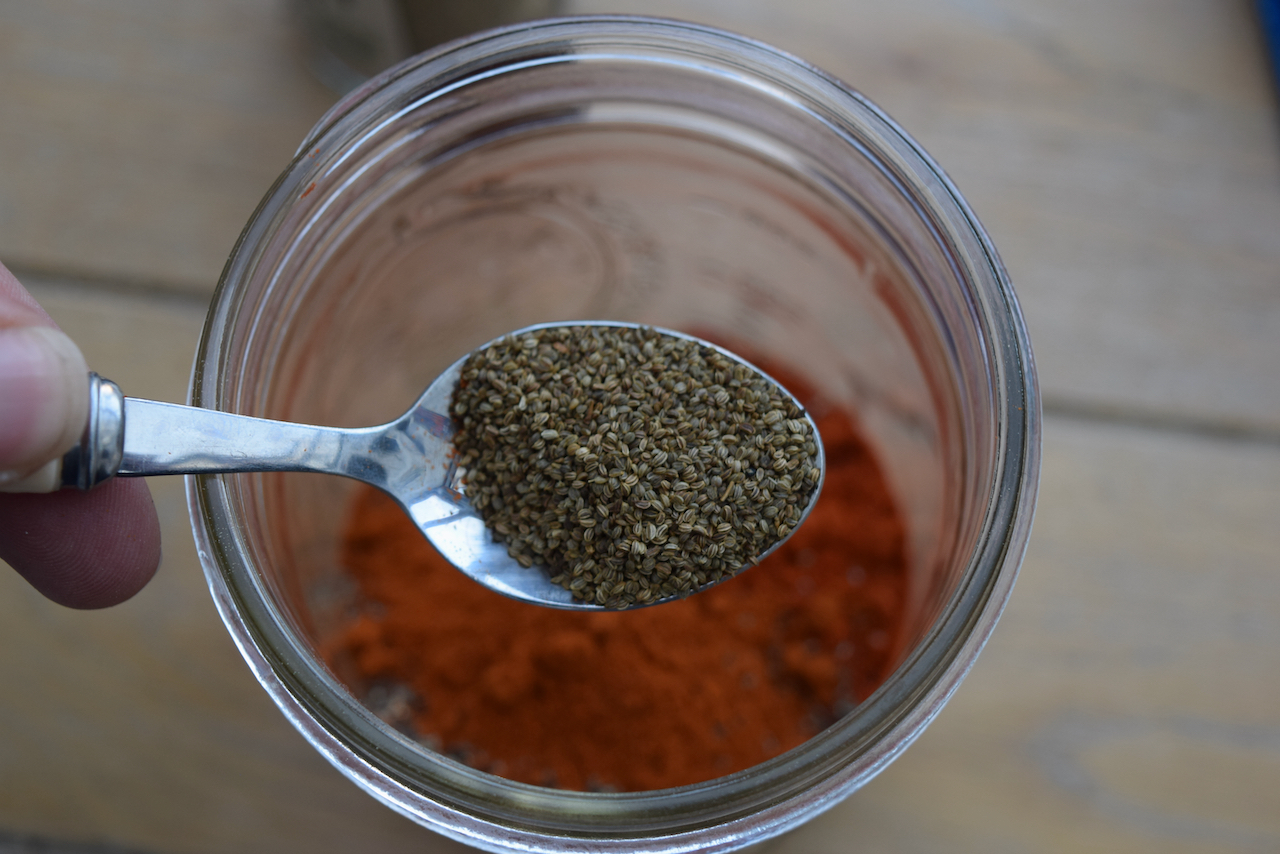 Give this colourful mix a stir then pop the lid on and shake to fully blend.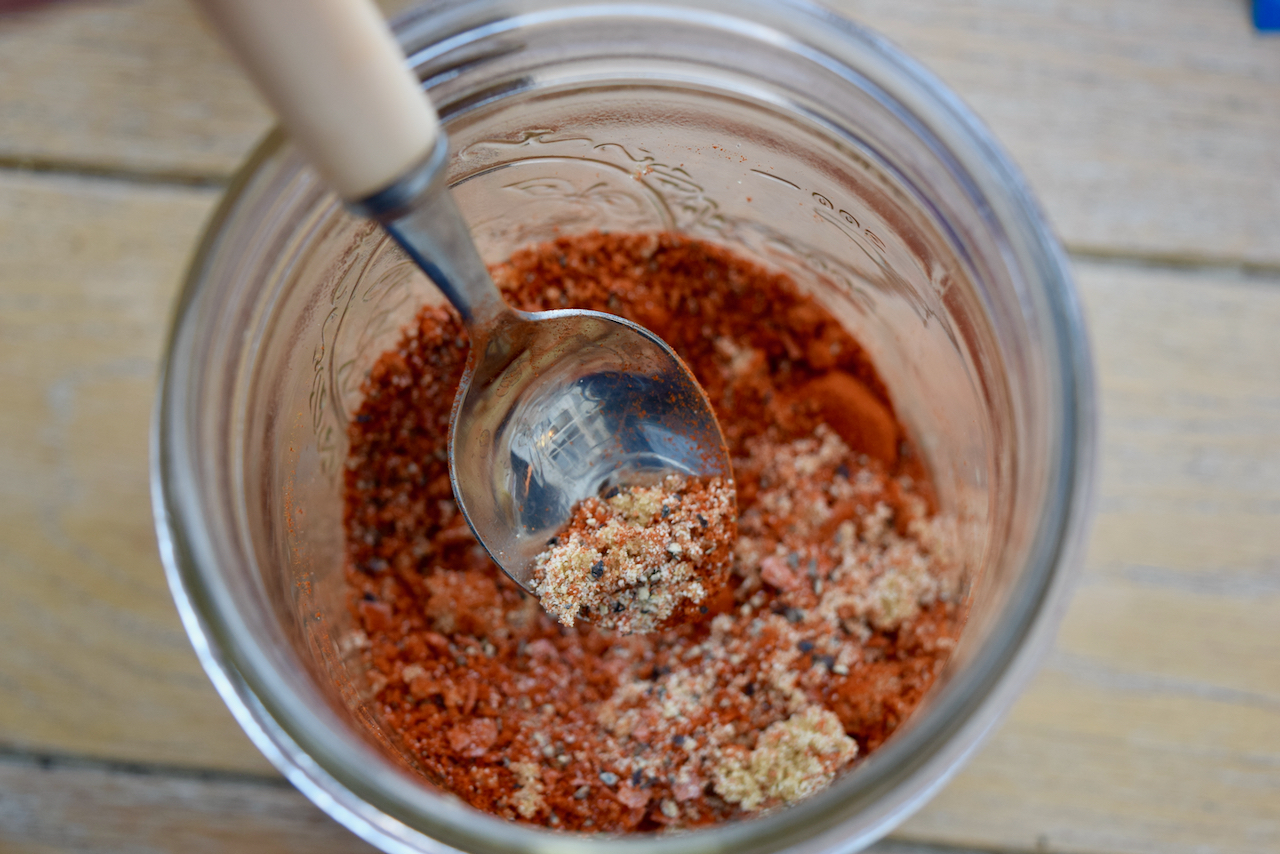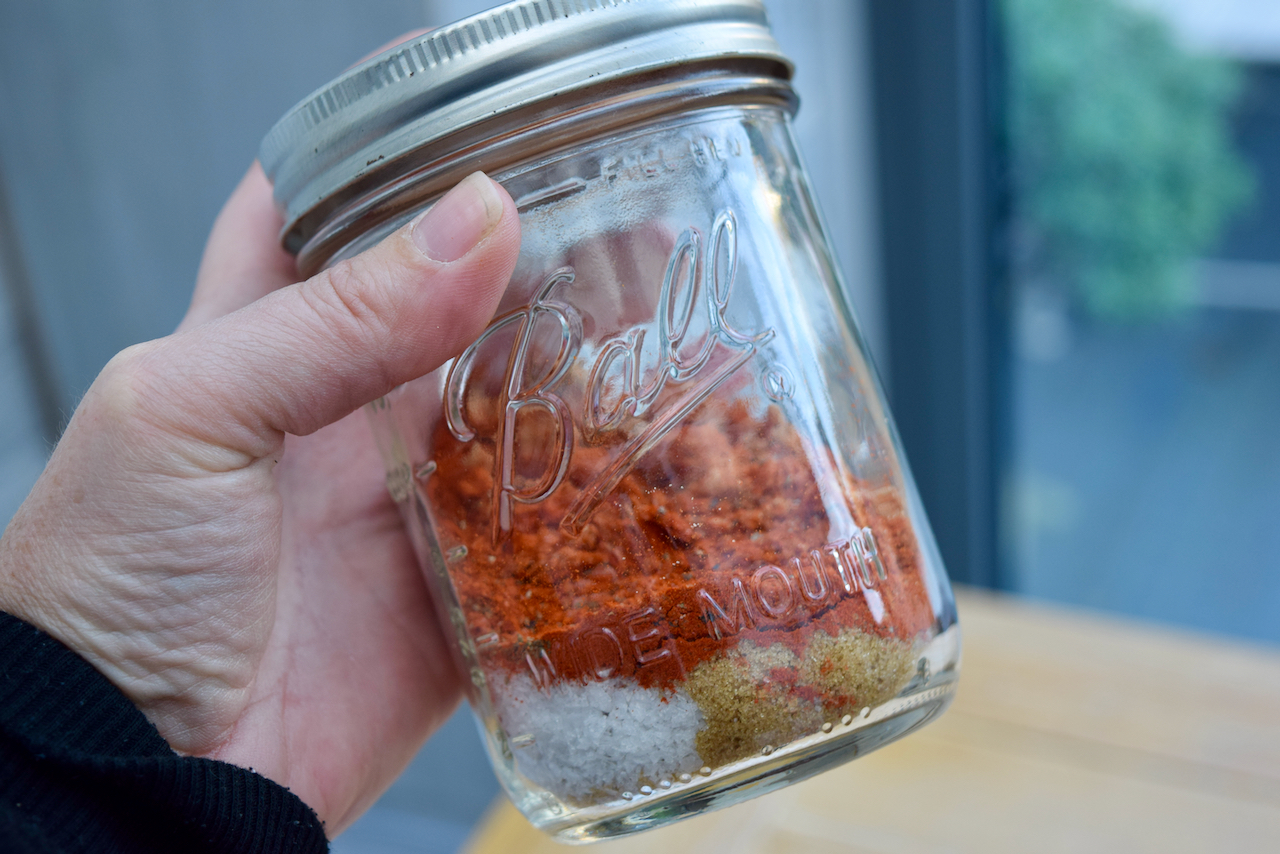 This jar of brilliantness will keep for a couple of months with the lid on tightly. However, open it up, ready to use a couple of tablespoons on these chicken thighs.
Pre heat the oven to 160 degrees fan assisted and line a large baking tray with foil and lightly oil. You'll thank me for this when it comes to the washing up later. Next, lay the thighs skin side down and sprinkle on the Magic Spice Blend.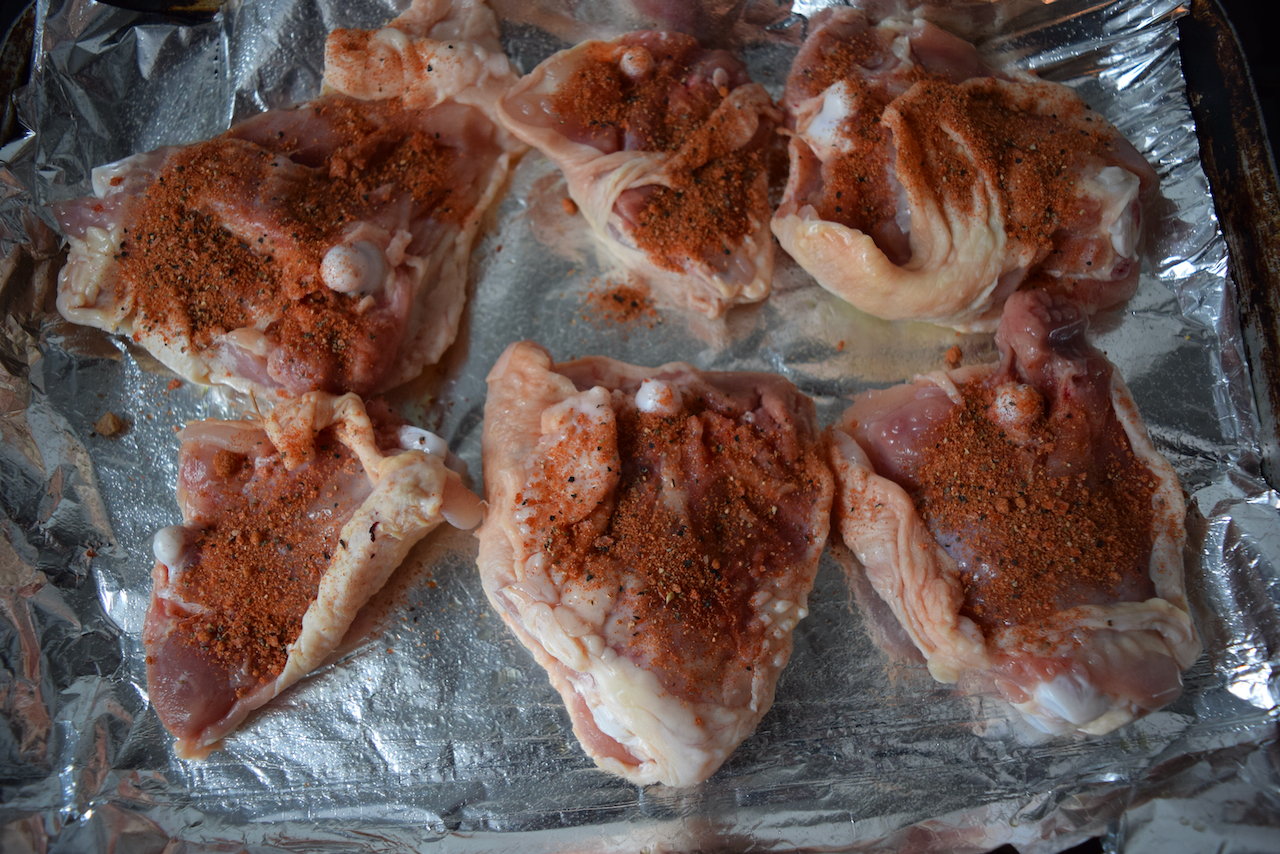 Turn the thighs over and sprinkle on around another tablespoon of spice, in an even-ish layer on each one.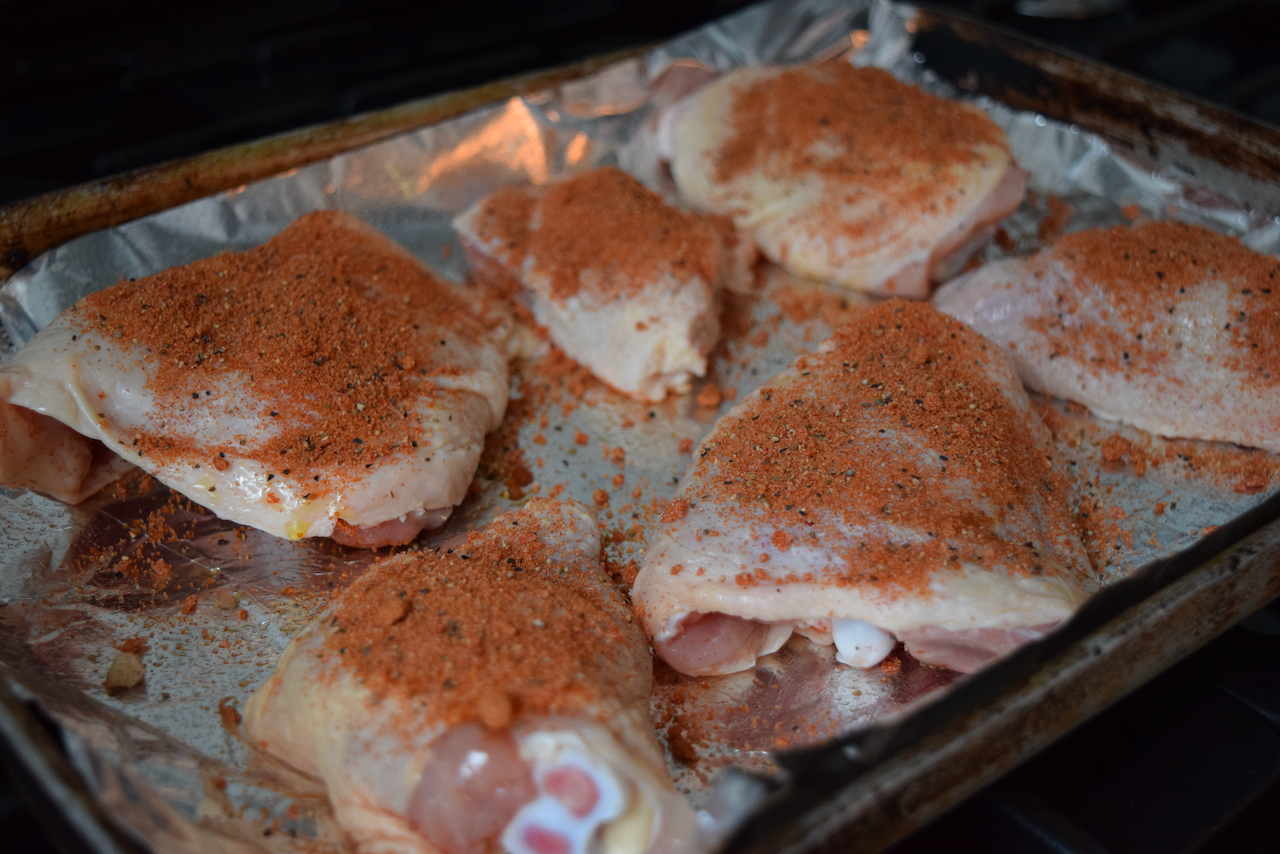 Pop this into your pre heated oven and roast the chicken thighs for around 35 minutes. Your cooked chicken will be golden, crisp skinned, cooked through and smelling magic.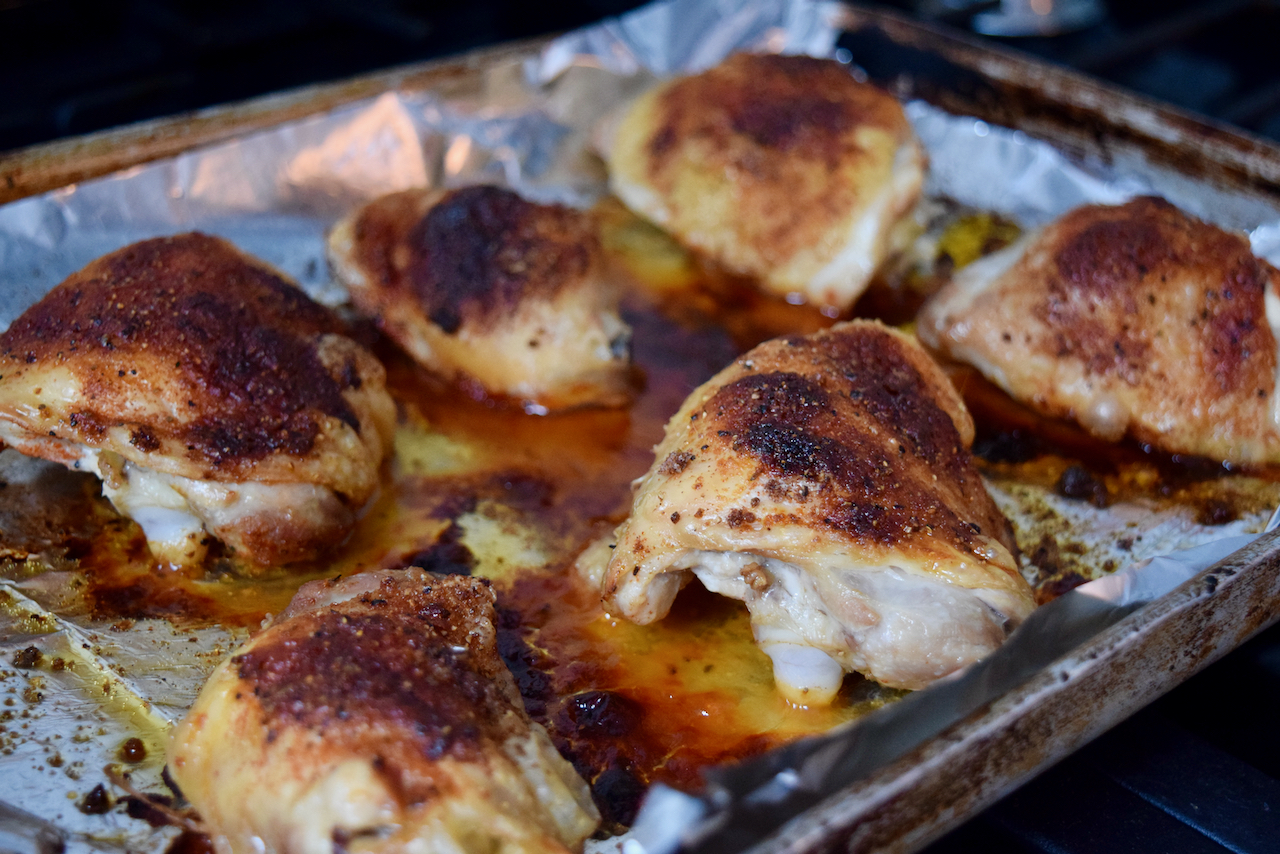 You need to make this chicken, just so your kitchen smells as good as mine did; literally mouthwatering. Serve your spiced chicken however you like. I chose my homemade slow cooked beans *recipe to follow next week* but these would be fab with any carbs or in wraps or just hot from the pan with bread for the juices.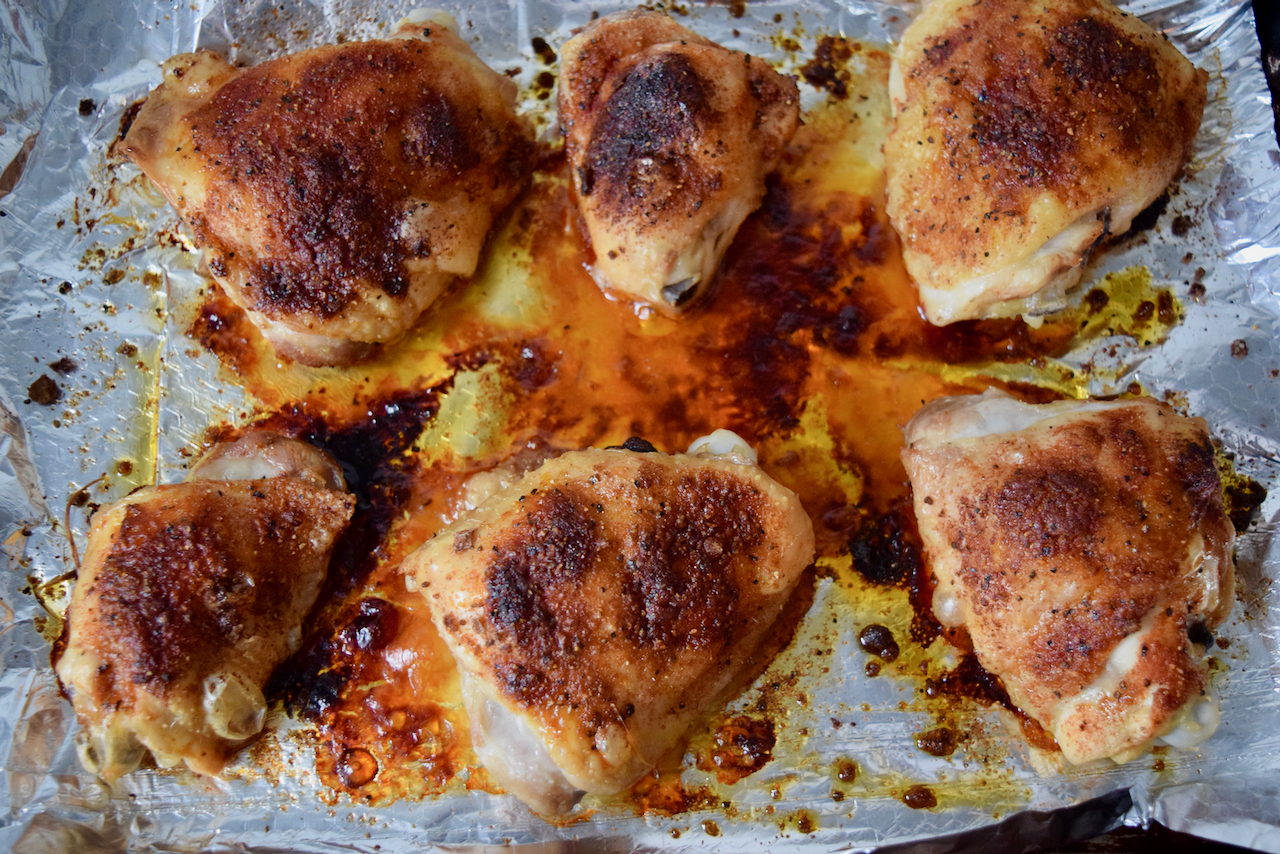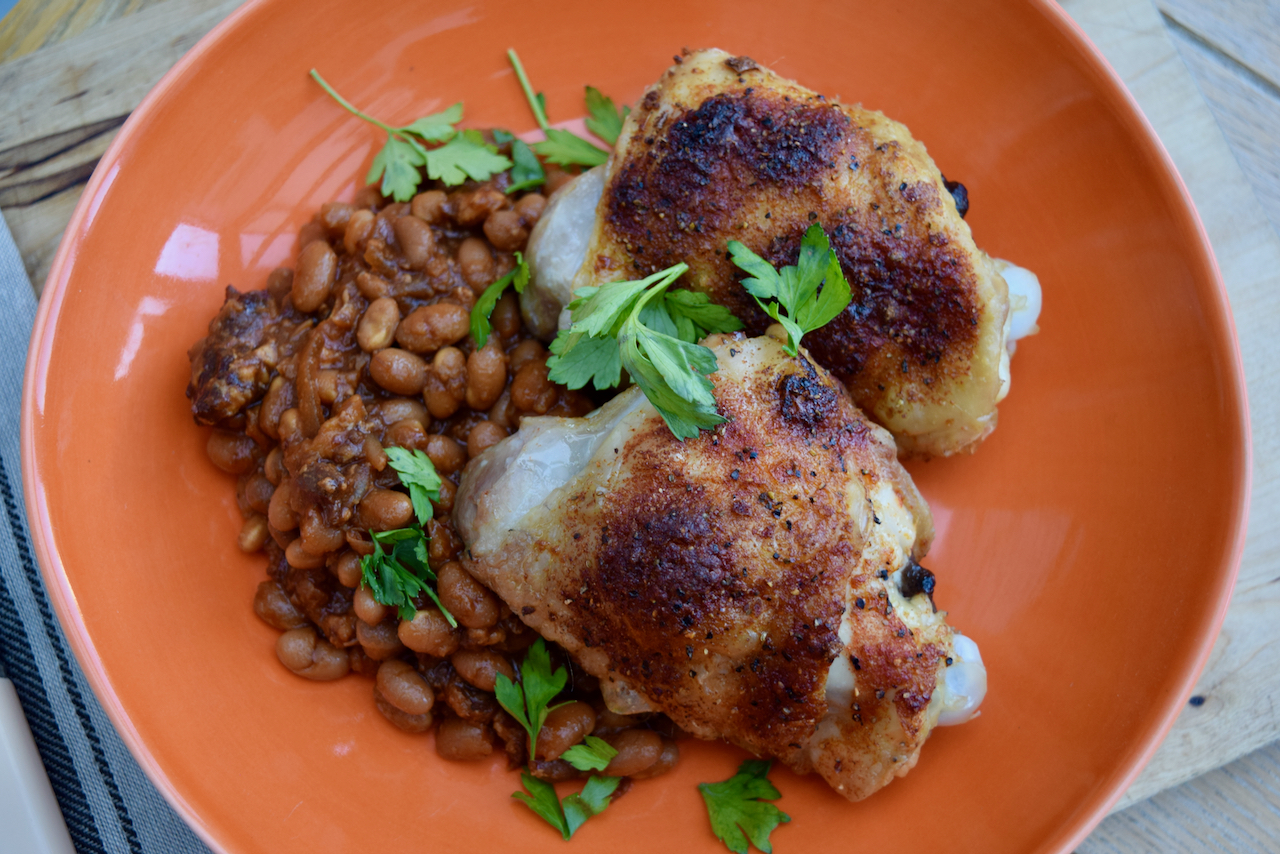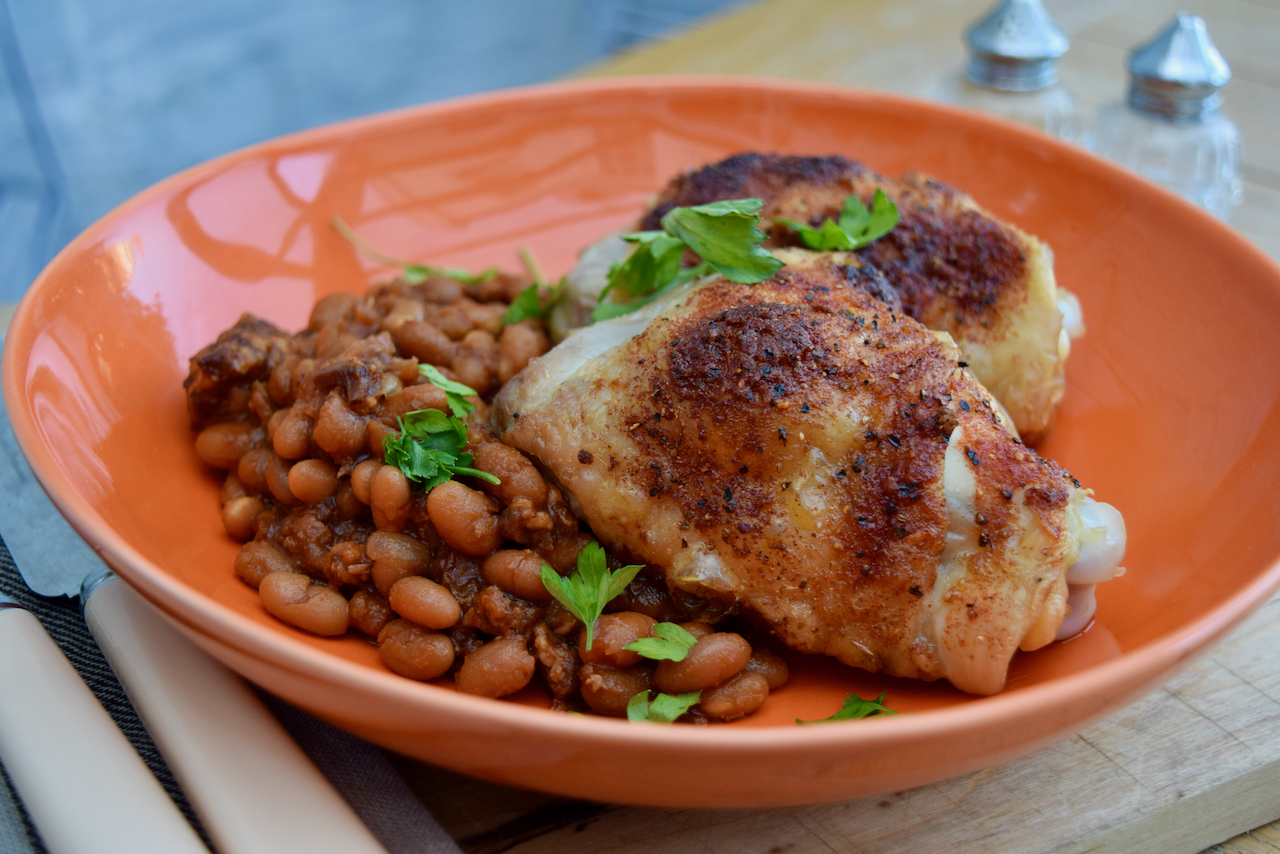 It's getting colder, darker and bonfire night is nearly upon us. If you need to make delicious, simple food for a crowd, then a big pan of Magic Spiced Blend Chicken is going to keep everyone happy. Especially Teddy, who literally sits and begs everytime chicken's on the menu. I can confidently say, I did not share mine with him.
Lucy x
Magic Spice Blend Chicken Recipe
Makes a good sized jar of mix
You will only need an old jam jar to store it in
Magic Spice Blend
80g soft brown sugar
1 heaped tablespoon Maldon or flaky sea salt
3 tablespoons sweet or smoked paprika
1 tablespoon garlic powder
1 tablespoon ground/cracked black pepper
1 teaspoon chilli powder or cayenne pepper, add more if you like more heat
1 teaspoon celery seeds
Chicken
Around 1kg bone in skin on chicken thighs, around 6 to 8 thighs
A splash olive oil
Approximately 2 tablespoons Magic Spice Blend
Take a good sized jar with a lid and add the soft brown sugar and measure in the sea salt, paprika, garlic powder, black pepper, chilli or cayenne and celery seeds. Give it a good stir then put the lid on and shake to blend the spices. This will keep for a good couple of months.
For the chicken thighs, pre heat the oven to 160 degrees fan assisted and line a large baking tray with foil. Spray or lightly oil the foil then place on the chicken thighs, skin side down.
Sprinkle the undersides of the thighs with the spice blend, then turn over and generously sprinkle the tops. Place in your pre heated oven for around 35 minutes or until the chicken is crisp, smelling amazing and cooked through.
Serve piping hot with a carb of your choice or keep in the fridge and use for wraps, with noodles or just eat then on their own.