Turmeric Chicken Soup Recipe
In the words of Adele – Hello from the other side. Christmas has passed in a haze of turkey, gin and tightening waistbands. I have eaten and drunk to excess and am sitting here wondering if they still sell those Miss Mary of Sweden corsets they featured in catalogues when I was young, so I can fit into my New Year's eve outfit this week. It's time to think about what I ate before the festive season and what I should start eating come the new year. I am not talking about any sort of new year new me rubbish, I just need to get back on track and stop eating Quality Street for breakfast. With this in mind, this Turmeric Chicken Soup recipe will be on heavy rotation for 2019.
Chicken soup is an historically well known comfort food and one I love. I feel grotty after overeating on a quite extraordinary level over Christmas. I am podgy, lethargic and roughly 95% gin and red wine combined. However, one bowl of this Turmeric Chicken Soup has revived and soothed me and I feel ready to get back on track; after New Year's Eve and, I suspect, at least another litre of fizz, that is. This soup is super *ha* simple and bloody delicious. It's shallot, ginger, garlic and turmeric sautéed with rice. It's hot chicken stock, or turkey if you too got lumbered with the post Christmas bones, coconut milk, chicken and spinach. It's just what you need to soothe and heal your all partied out soul. Turmeric has anti inflammatory qualities and ginger, from the same family, will aid your addled digestion. This is not only, and I quote my eldest son and husband 'the most delicious soup ever' it's also good for you, a first for me this December. My family and my stomach, have the wonderful Food 52 to thank for this brilliant recipe.
If you have a heavy New Year's Eve on the cards, or are just feeling like eating something that isn't turkey or chocolate based, then I suggest you get your shopping list out and make a little note of the ingredients below.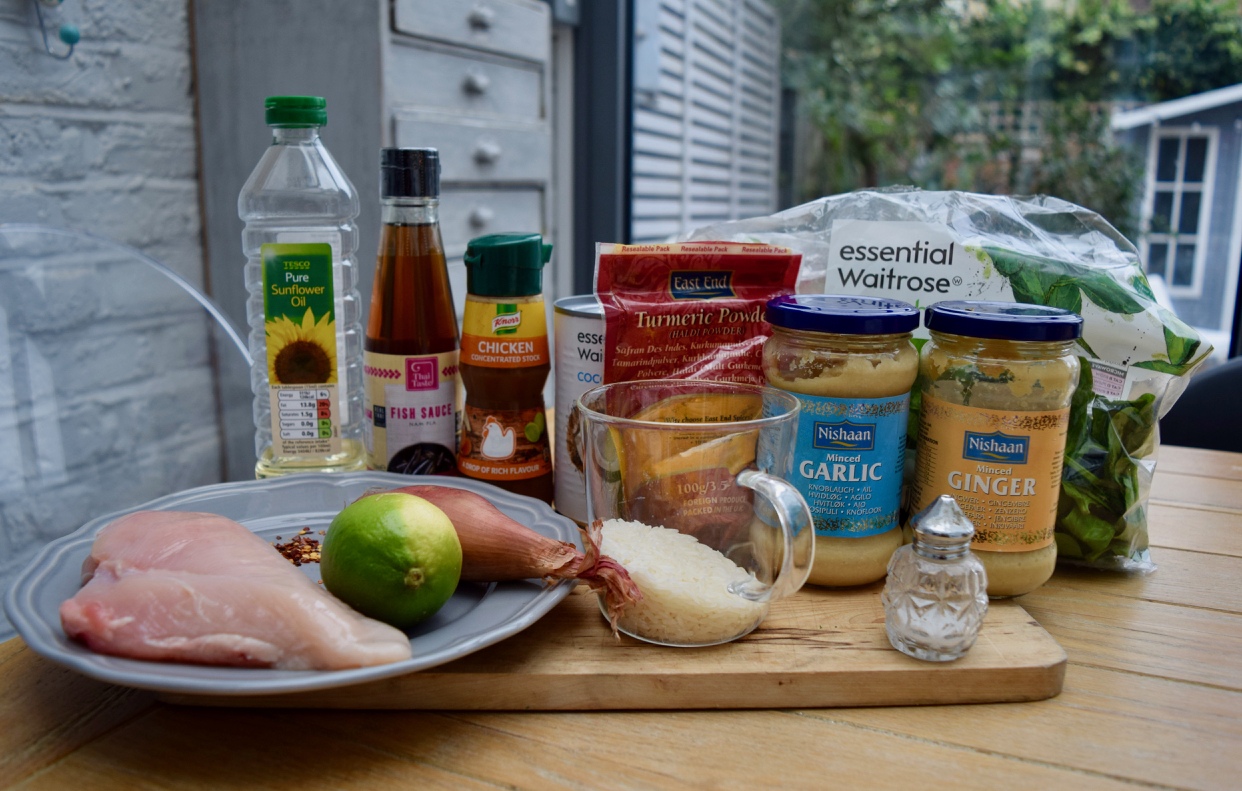 This is easy peasy lime squeezy. Especially as I was feeling far too lethargic having cooked all over Christmas to even chop garlic or peel ginger so used my trusty jars. I also used liquid chicken stock, but if you have some lovely fresh stock then please use this if you wish.
Make a start with a large pan and a tablespoon of oil. Heat this over a medium flame then add your chopped shallot.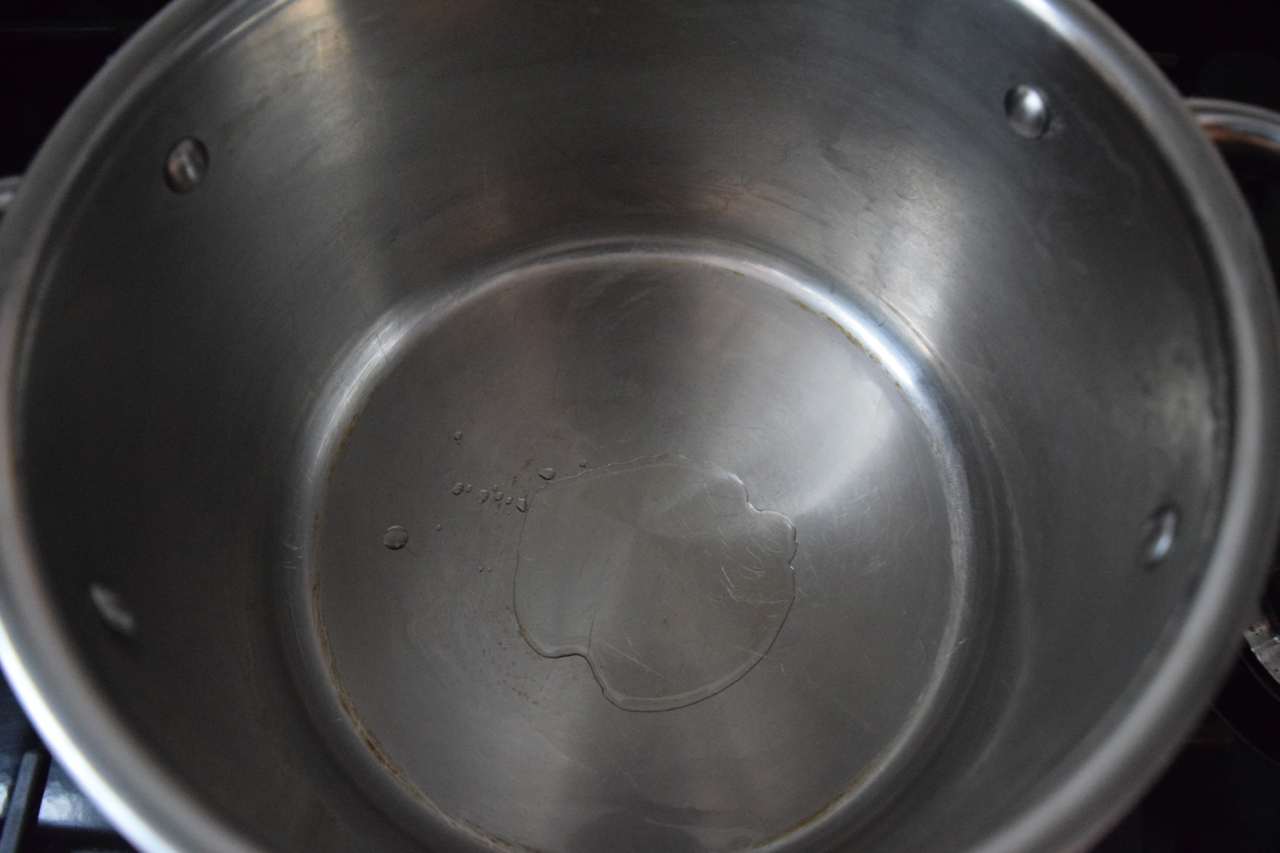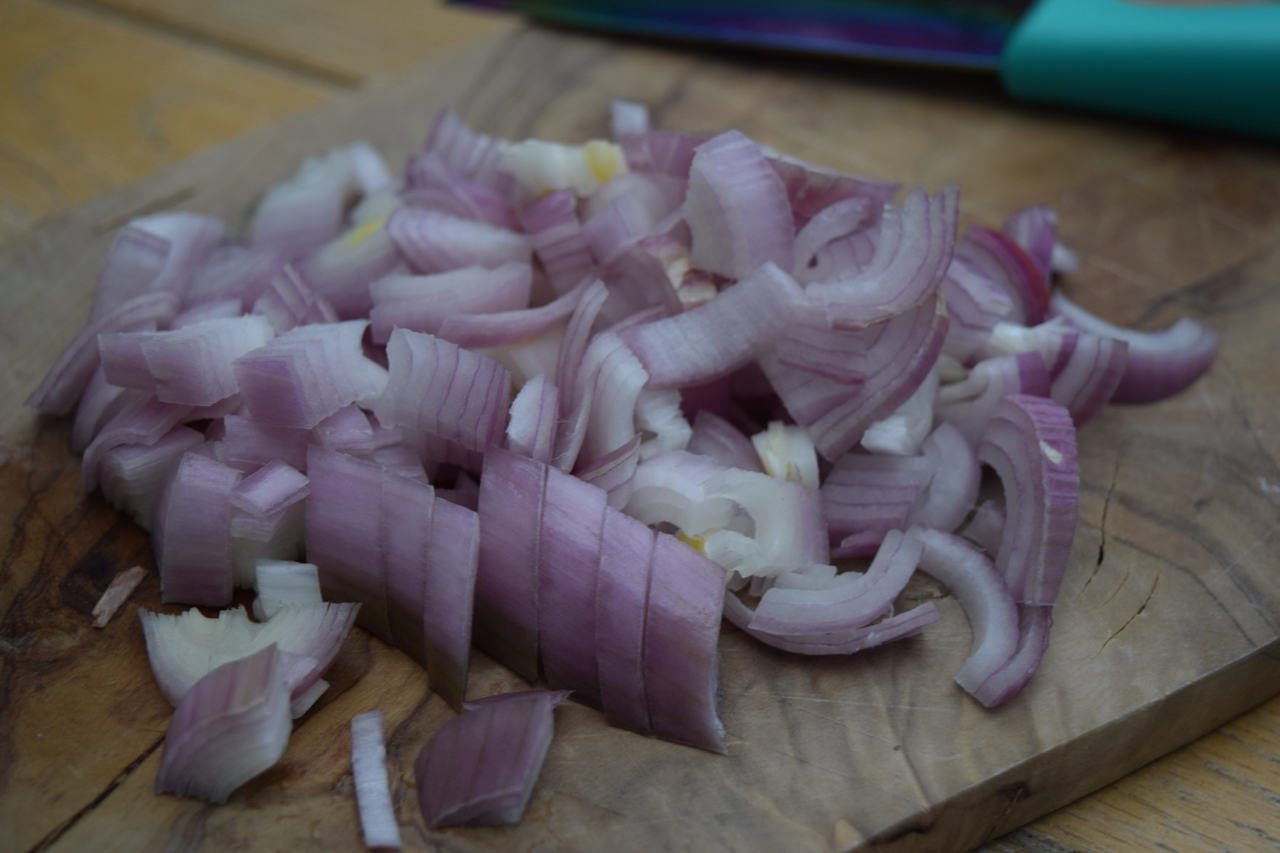 Add the turmeric, ginger, garlic and salt to the shallots and sauté for 2 to 3 minutes.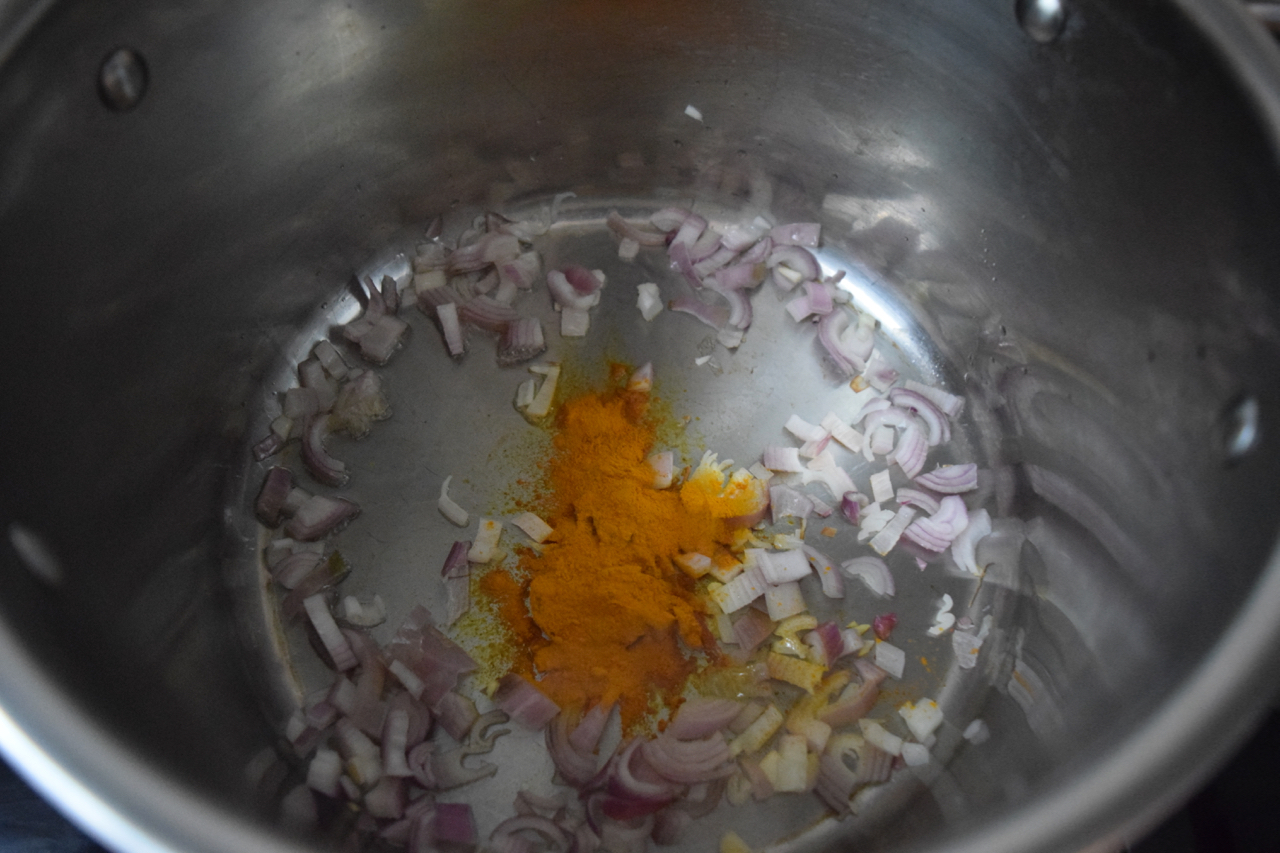 Next, stir in the rice, coating the grains in the turmeric mixture. Then pour on your chicken stock.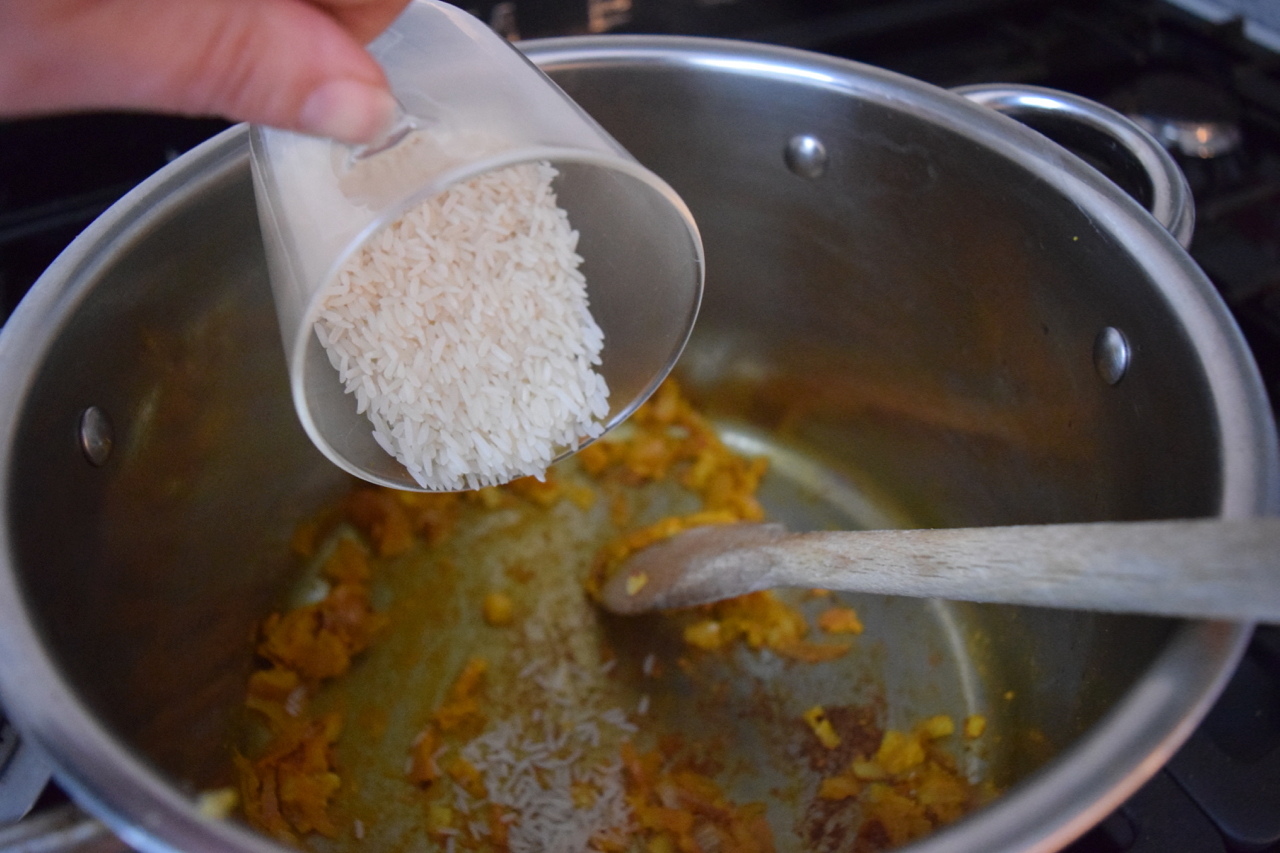 Stir well, add the chicken breast, pop a lid on and cook for 15 to 20 minutes or until the rice is soft and the chicken is cooked through.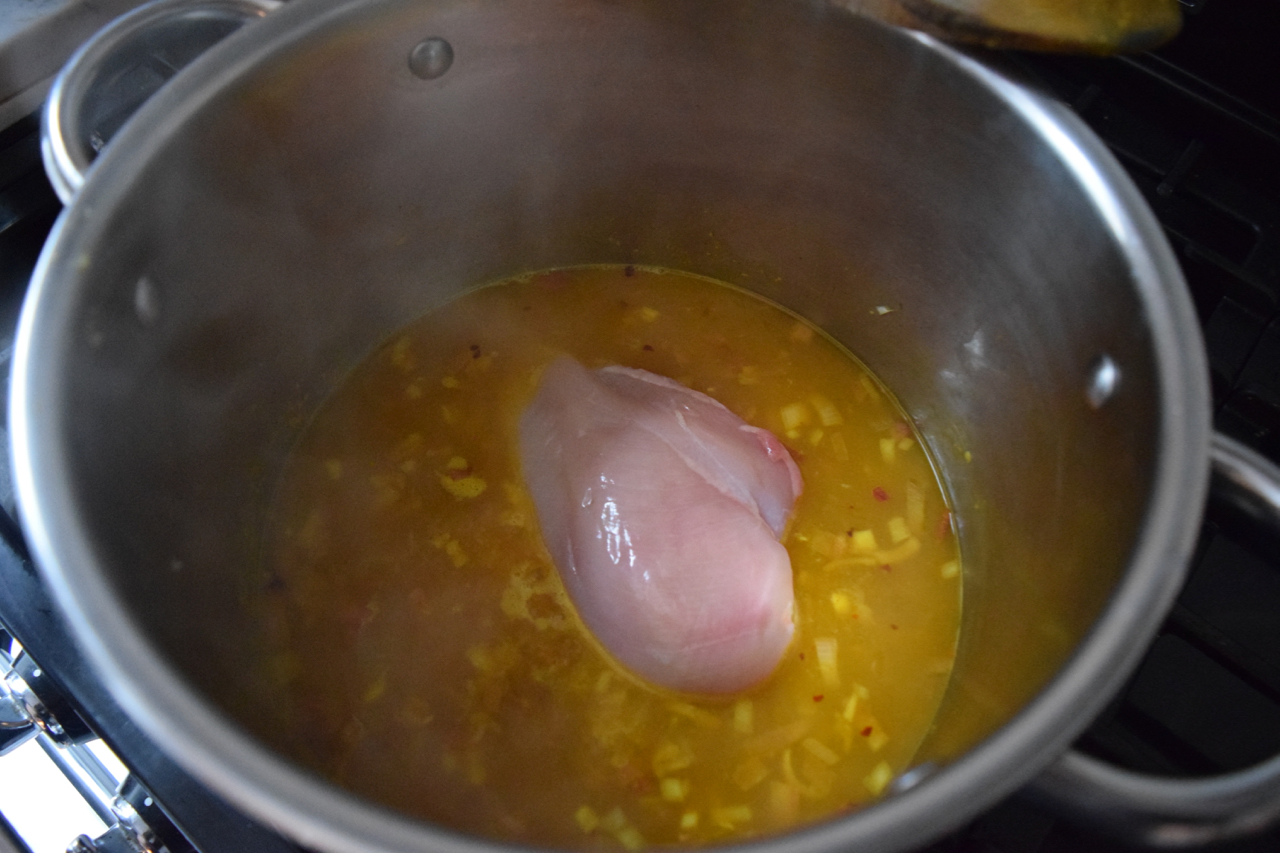 Once the time is up, remove the chicken from the pan and place on a plate. Using two forks, shred it, then pop back into the pan with the can of coconut milk, fresh lime juice and fish sauce..
Stir well then drop in the fresh spinach leaves, put the lid back on allowing the soup to come up to simmer again and the greens to wilt.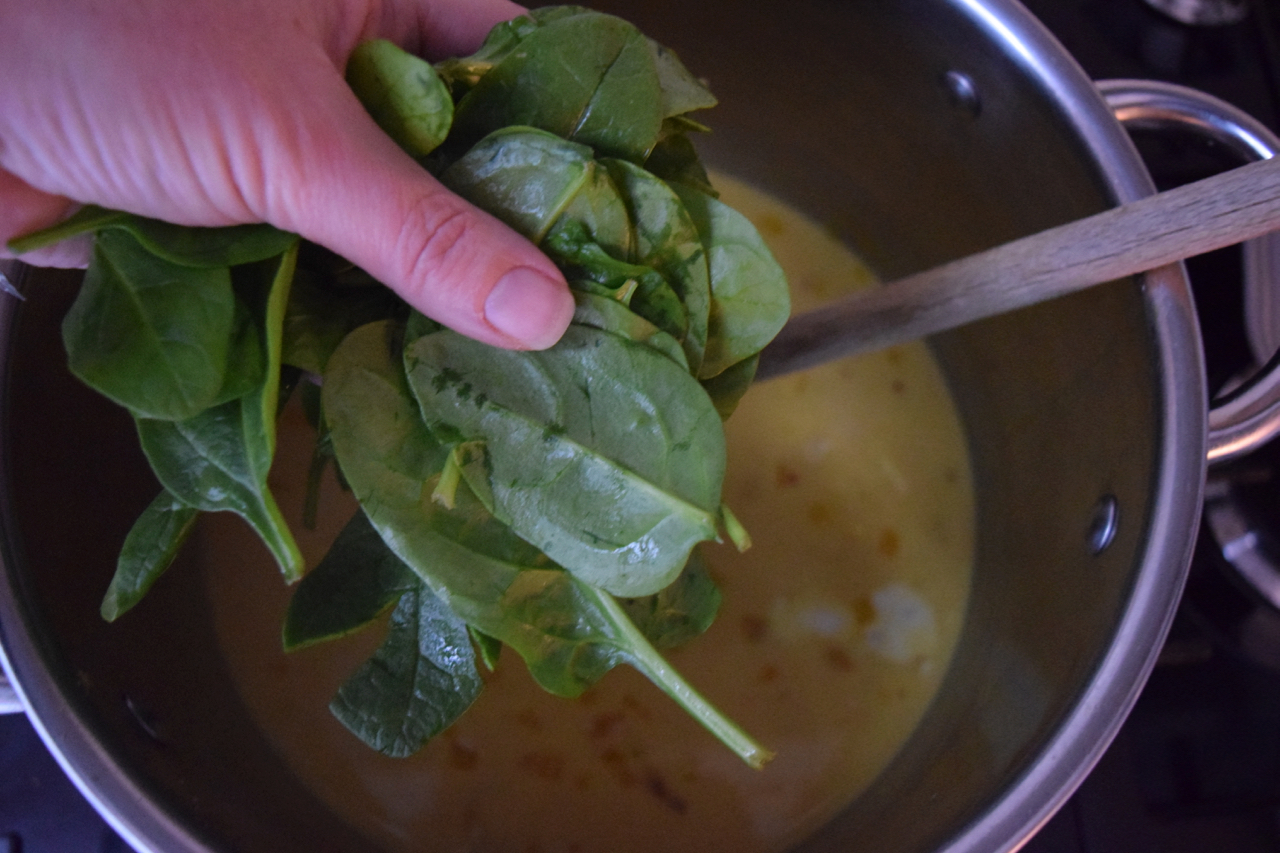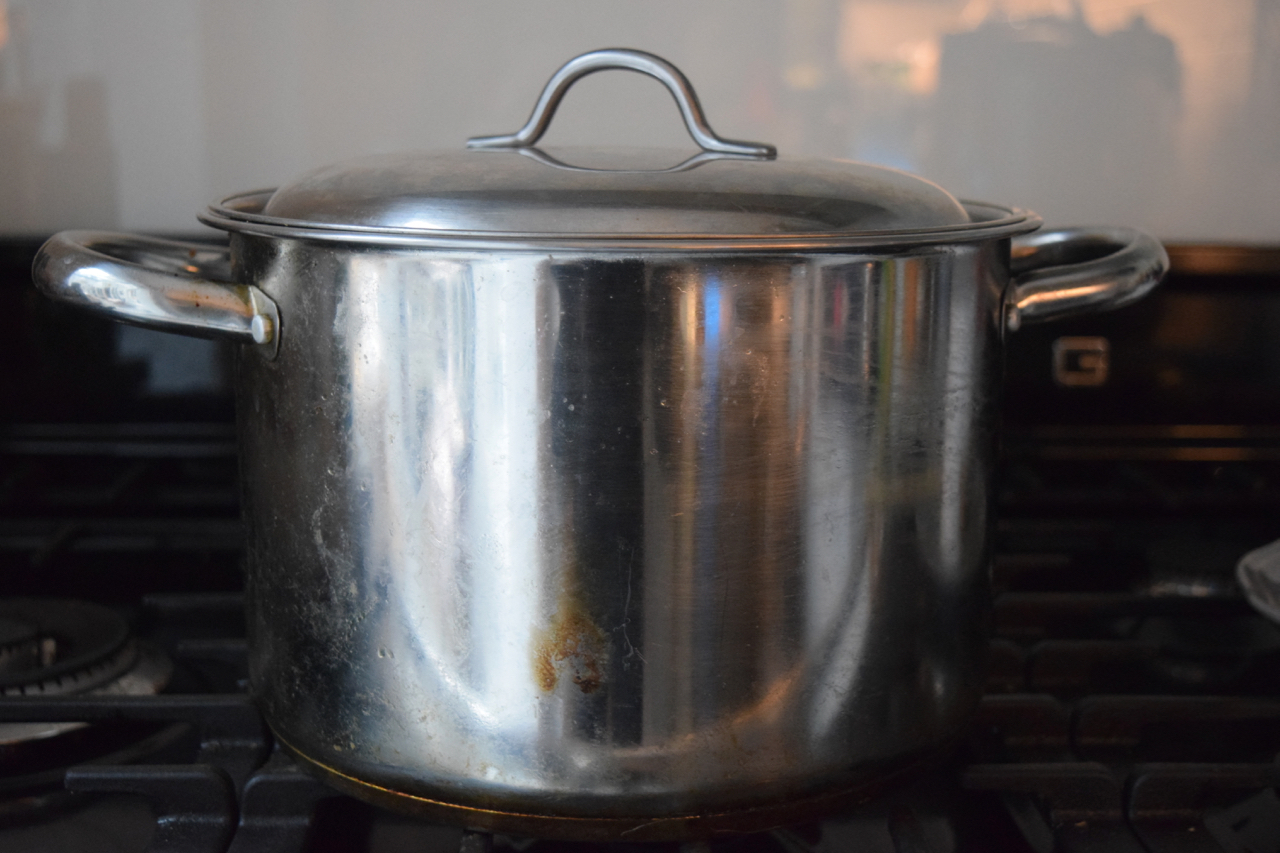 Once the soup is piping hot give it a final stir and taste, to check for seasoning.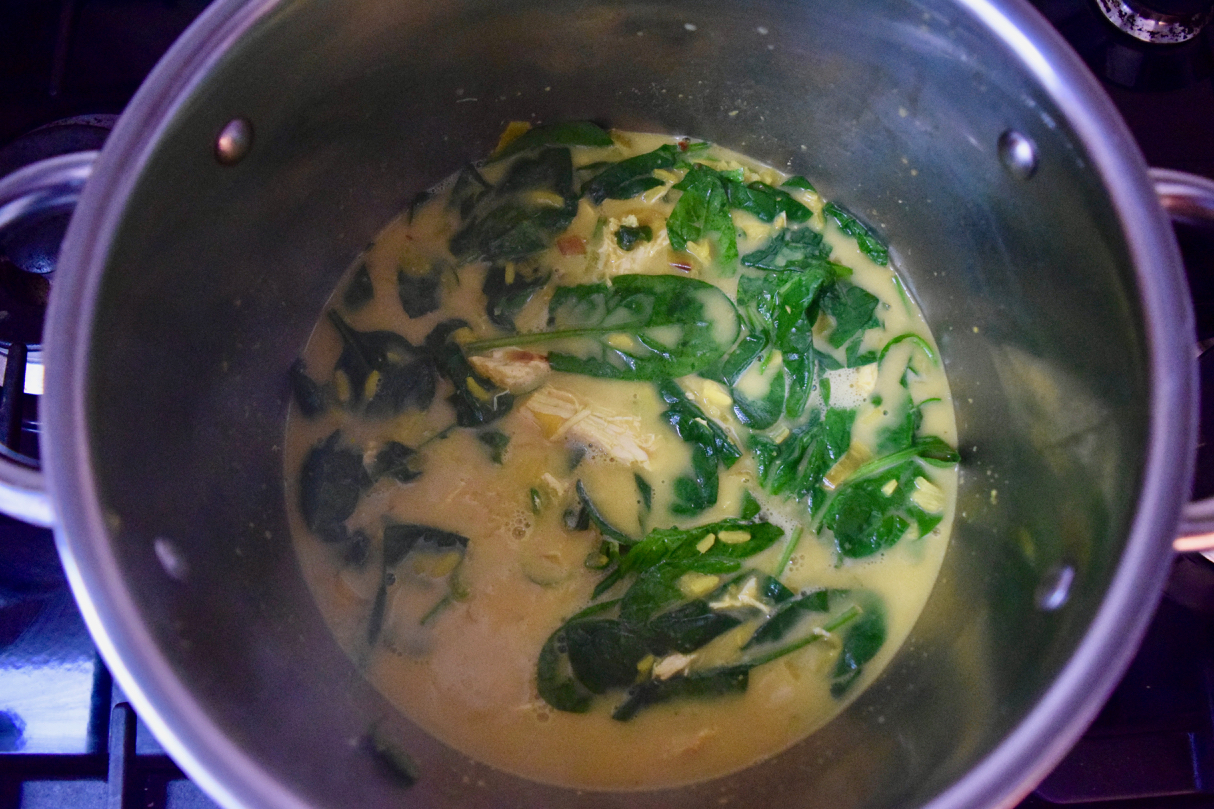 Serve in warm bowls *my Mother won't have it any other way* and devour.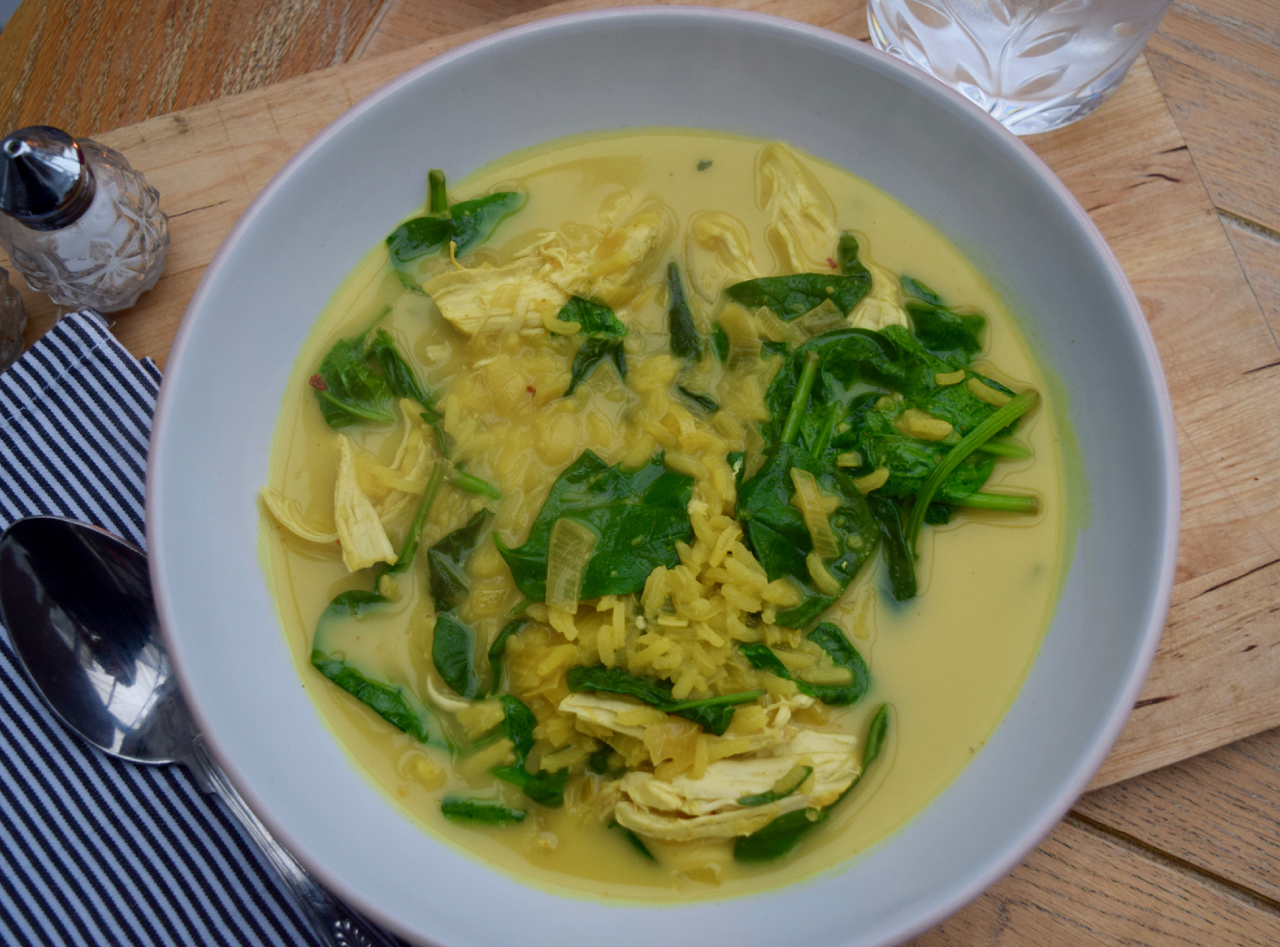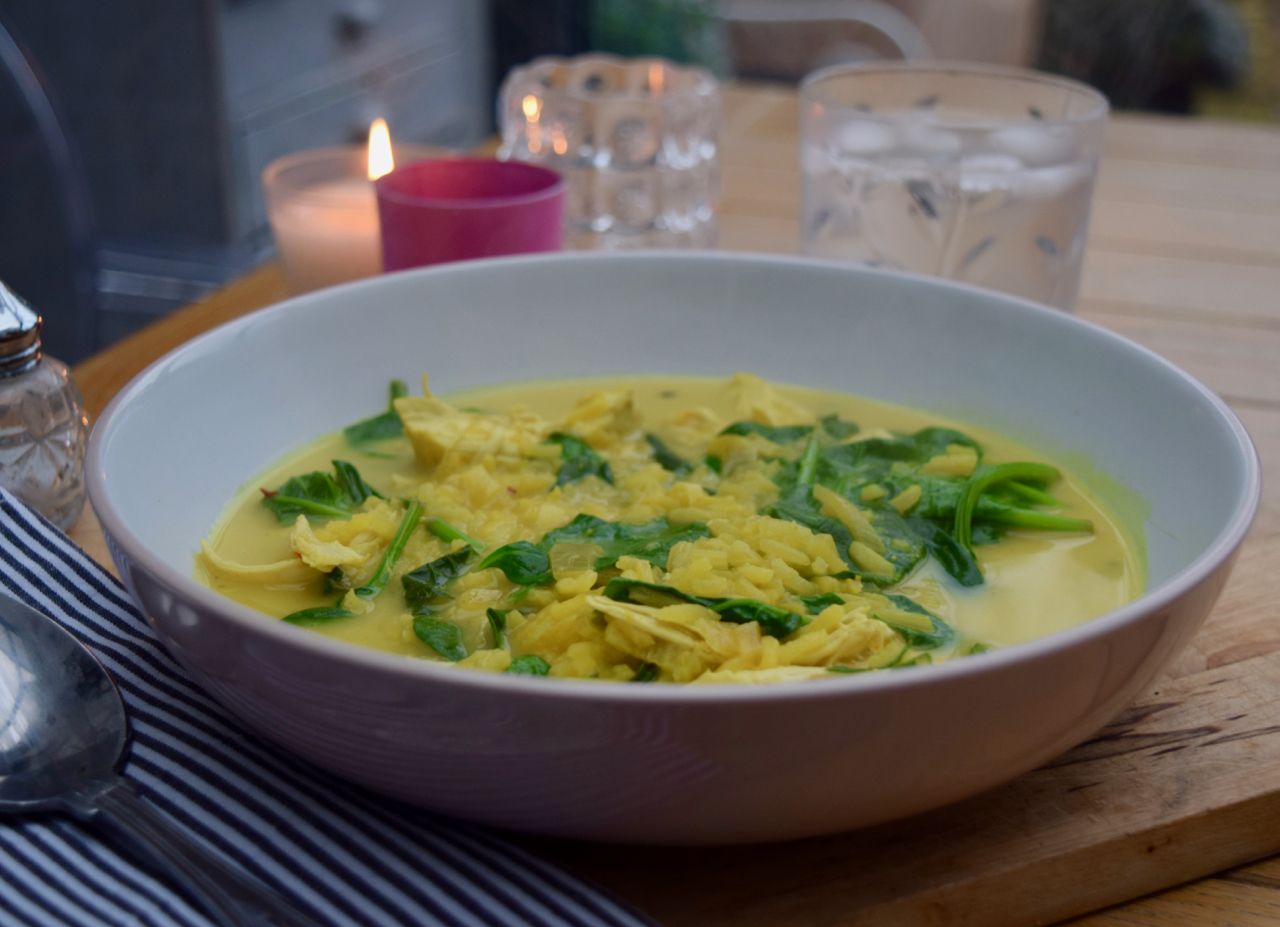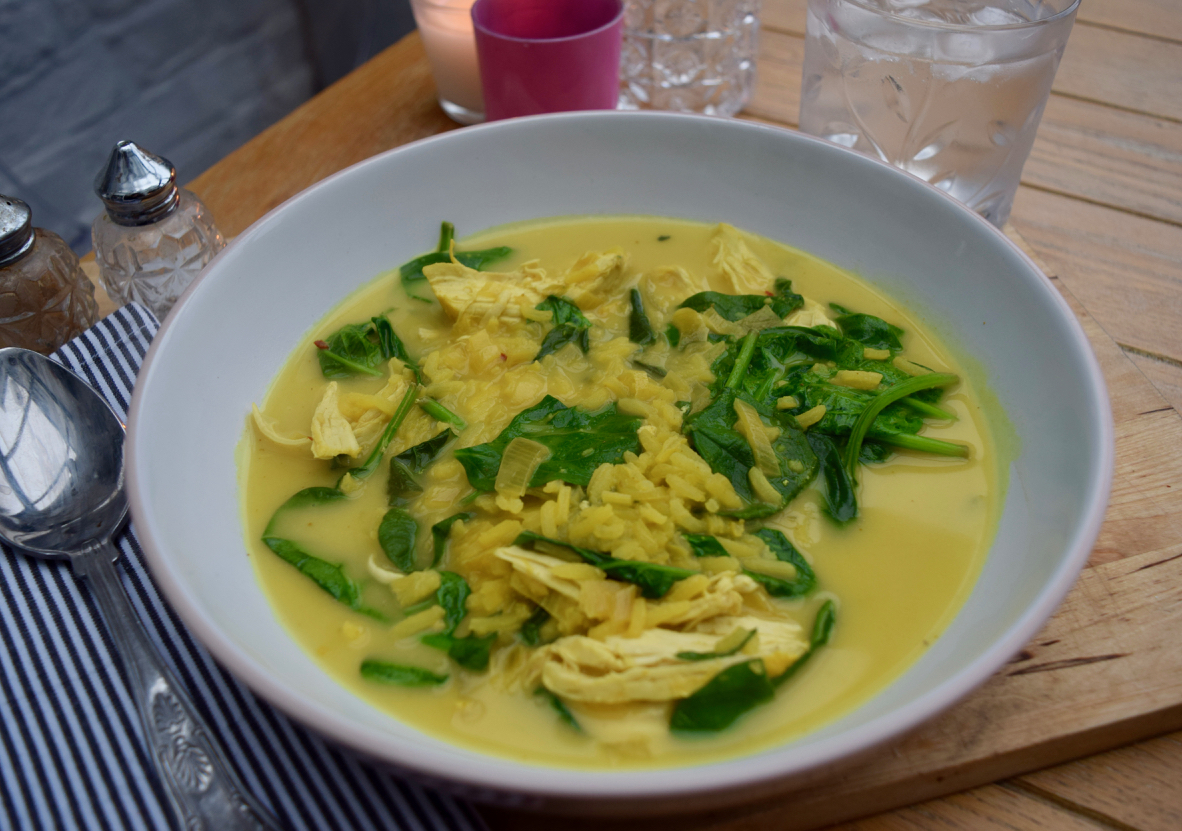 I ate this soup today and felt instantly soothed. And it was nothing to do with that sly gin and tonic right next to it.
Thank you for all your support this year, let's raise a glass to 2019 and all it brings.
Lots of love.
Lucy x
Turmeric Chicken Soup Recipe
Serves 4
You will not need any exciting equipment for this
1 tablespoon oil, use whatever you have to hand
1 shallot, finely chopped
2 cloves garlic or 1 heaped teaspoon garlic from a jar
1 tablespoon grated ginger or from a jar
a pinch dried chilli flakes
1 teaspoon ground turmeric or 1 tablespoon finely grated fresh turmeric
1/2 teaspoon salt
65g rice, I used Basmati
500ml chicken stock
1 large chicken breast
1 x 400ml can coconut milk
2 tablespoons lime juice
1 teaspoon fish sauce
100g fresh spinach leaves
Take a large pan and add the tablespoon of oil. Heat over a medium flame then add the chopped shallot, garlic, ginger, pinch of chilli flakes and the teaspoon of ground turmeric. Stir well and sauté for around 2 to 3 minutes or until the shallot is starting to soften.
Tip in the rice, stir well until the rice is well coated then pour on the chicken stock. Stir then add the chicken breast, put a lid on and cook for 15 to 20 minutes or until the rice is soft and the chicken is cooked through.
Remove the chicken from the pan and place on a plate. Shred using two forks then return to the pan. Pour in the coconut milk, lime juice and fish sauce, stir well, turn up the heat to simmer and add the spinach leaves.
Pop the lid on for a minute or so to wilt the spinach then serve, piping hot, in warmed bowls.