Pumpkin Pie Recipe
Having canvassed opinion, Pumpkin Pie is somewhat of a mystery item. Not many people know if it's sweet or savoury and most are not sure if they like it or not. I think it's delicious, but I am a pig and love a pudding. So to clear up any mystery and as a nod towards my lovely American readers, just in time for Thanksgiving, I am sharing this wonderful Pumpkin Pie recipe. This will give you a chance to make it for your friends and family and frankly, share the pumpkin based dessert love.
This is a truly tasty, sweet, spiced pud. It has a warming flavour with a super creamy texture, and, because I am a lazy cow and couldn't be arsed to make pastry, this one has a crushed ginger nut biscuit base. It is so delicious served drenched in cream and couldn't be easier to make, just a bit of crushing and stirring, nothing too taxing. My lovely inspiration for this dish comes via All Recipes, with huge thanks.
Pumpkin is a such a classic autumnal flavour, and it gives this pud a lovely seasonal colour. It's a work of art in itself, but don't just sit and look at and admire it, get stuck right in.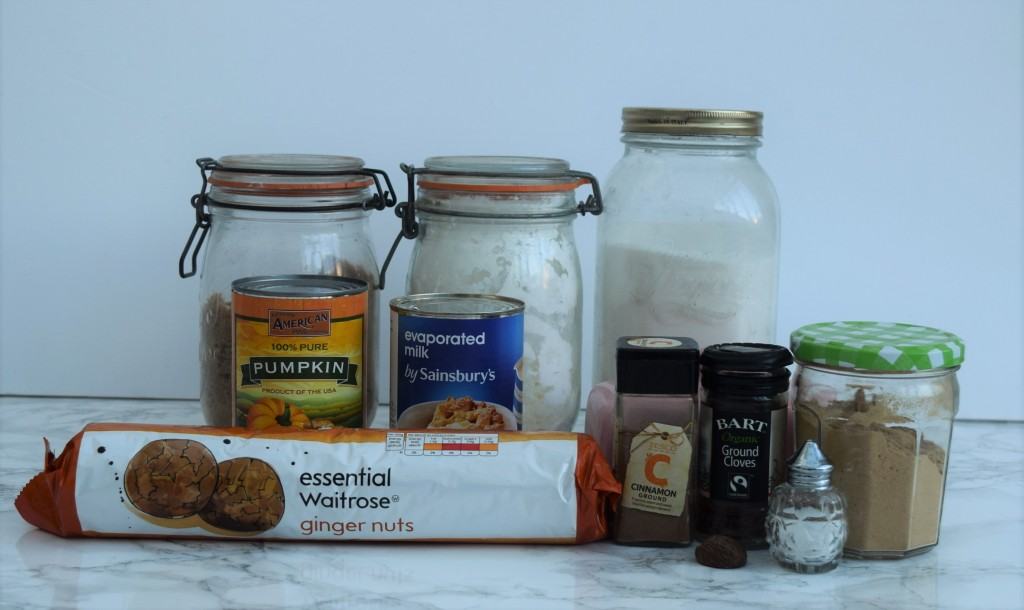 Here are the ingredients, nothing too alien and hooray for tinned pumpkin so there's no peeling and deseeding to be done. Two key ingredients forgotten today, so well done me for only having half a brain. Here they are, the eggs and vanilla, cold and alone, not included in the front row line up.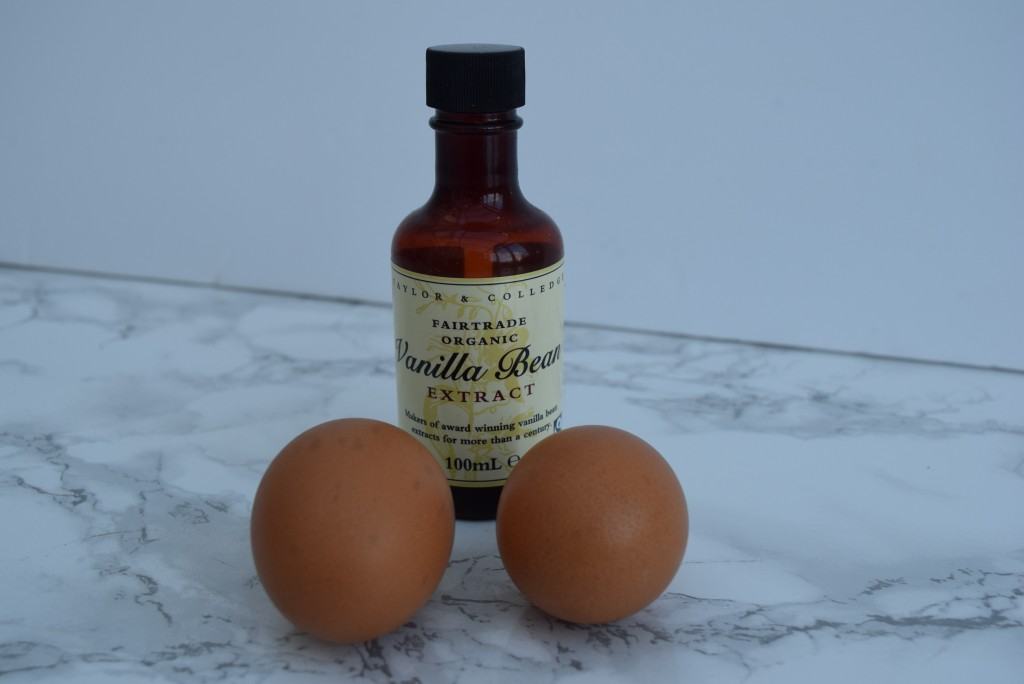 Lets get started on this Thanksgiving American classic. Pre heat your oven to 160 degrees fan assisted, butter your 20cm-ish pie dish and get your ginger nuts out. Pop these in your food processor for crushing or do so with a sealed food bag and rolling pin. The latter being a good opportunity to vent any pre Christmas preparation frustration.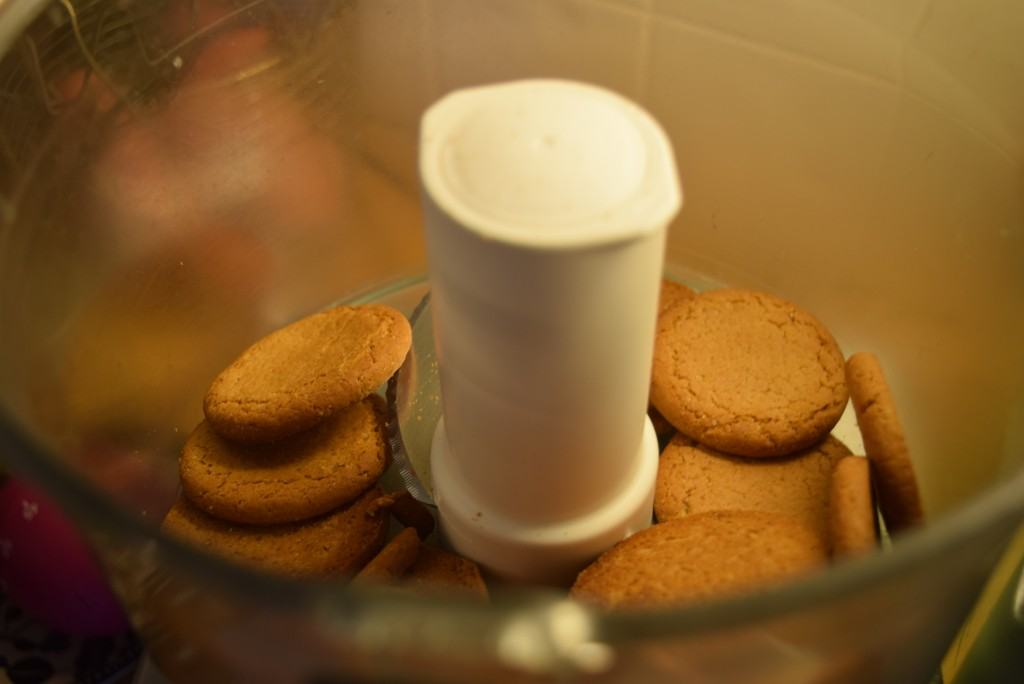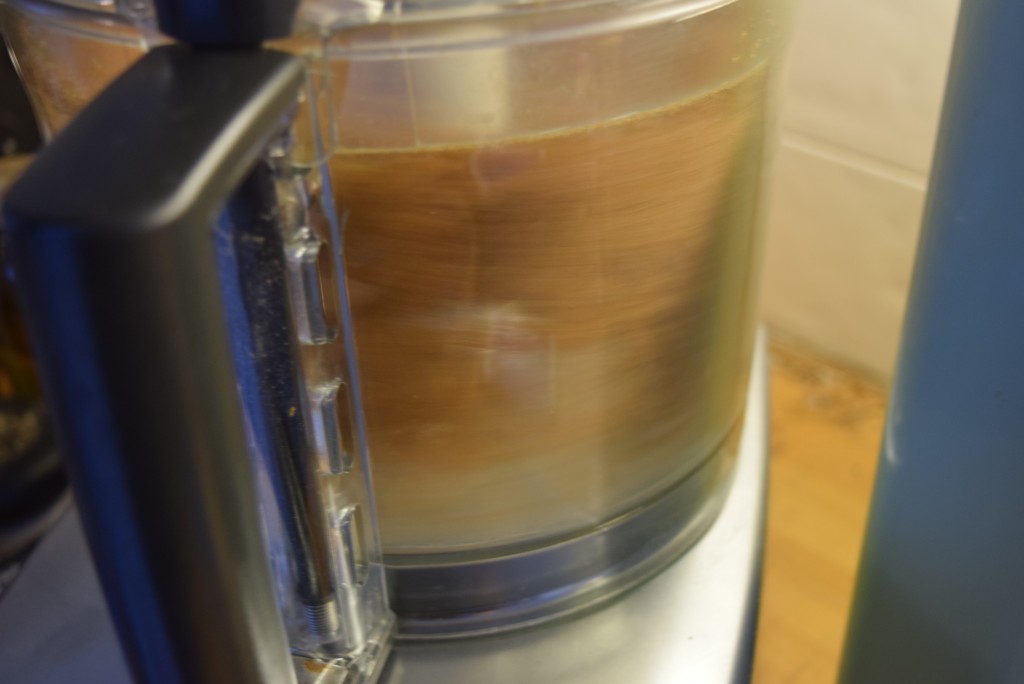 Once the biscuits are crumb-like in texture, spoon in the caster sugar and pour on the melted butter.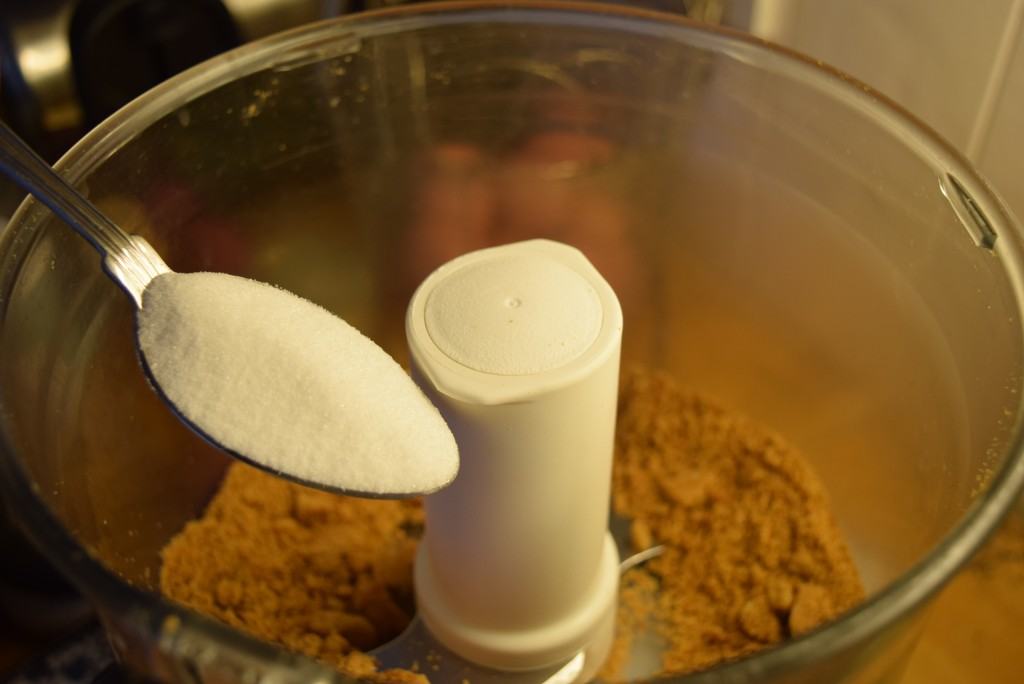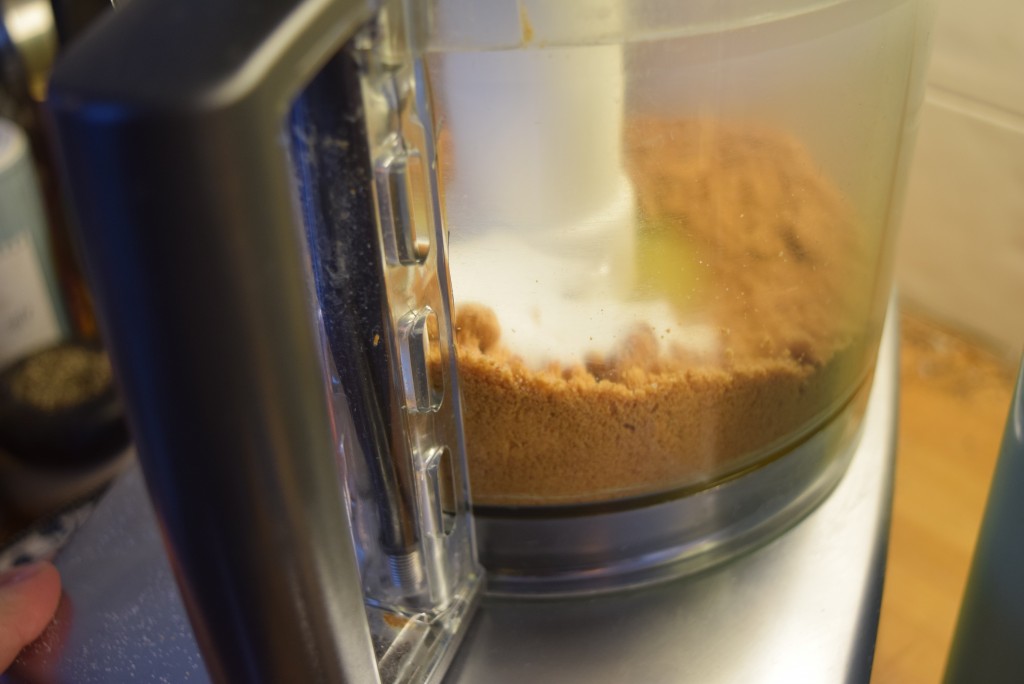 Mix well to fashion a damp, sandy base then tip this into your well buttered pie dish. Smooth the crumbs down with the back of a spoon to form a flat base then pop this into the oven for 5 minutes.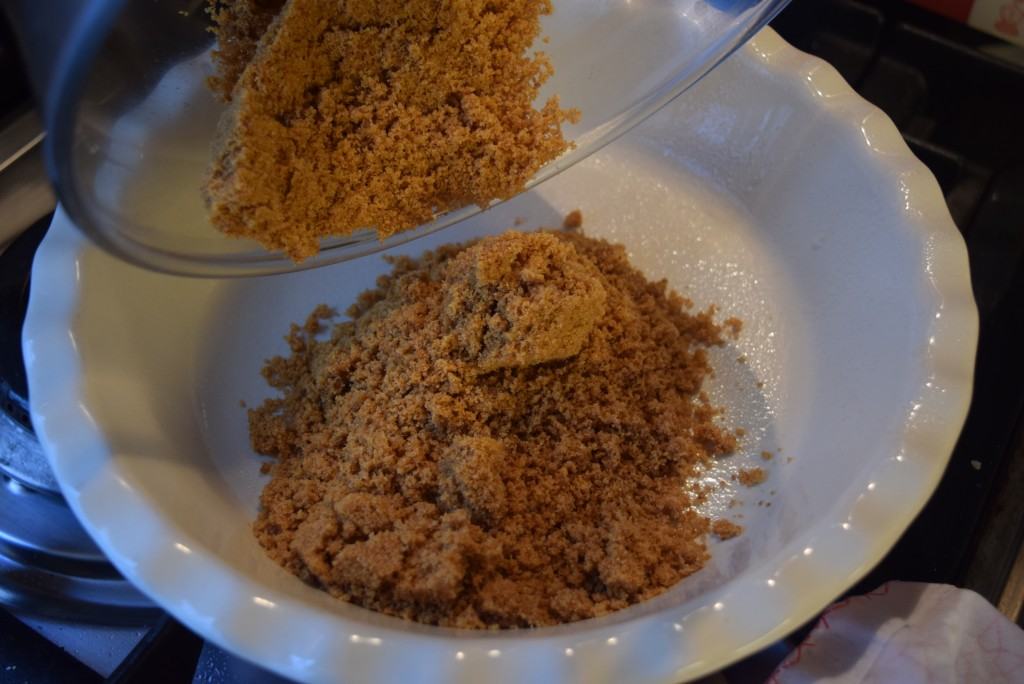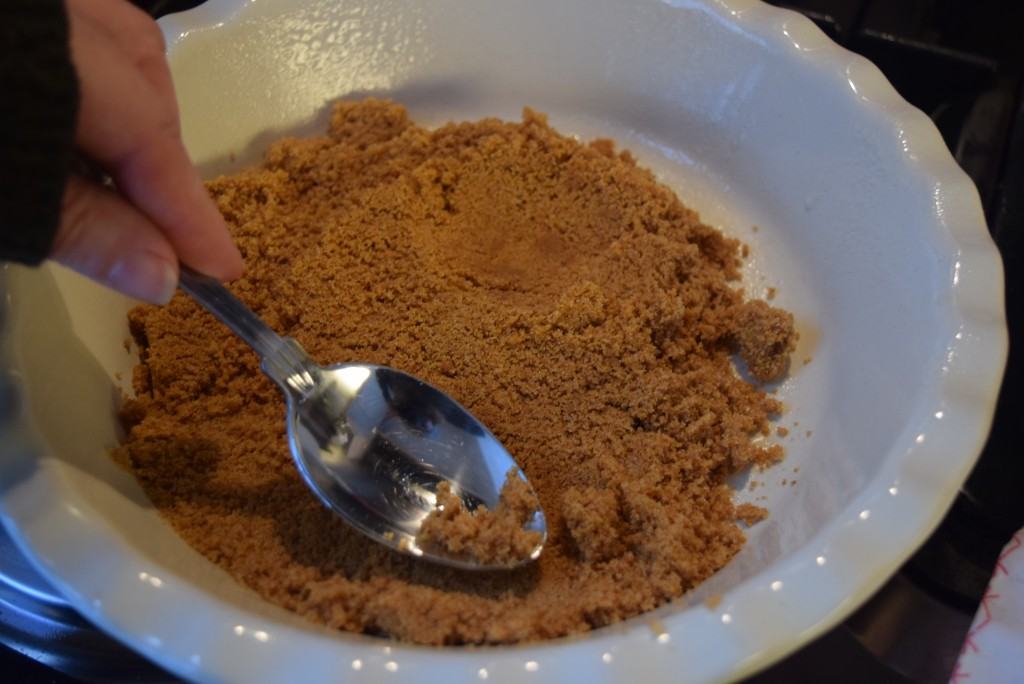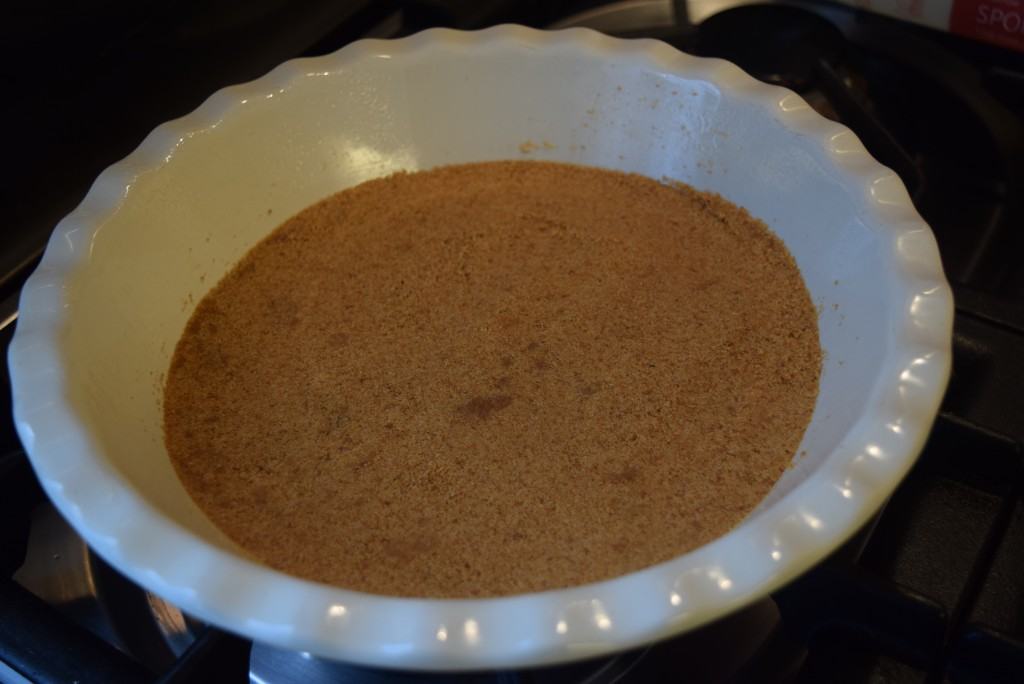 When the five minutes is up, leave this to one side whilst you crack on with the pumpkin filling. Wash up your food processor *a job I loathe* or take a large bowl and empty in the tin of pumpkin puree.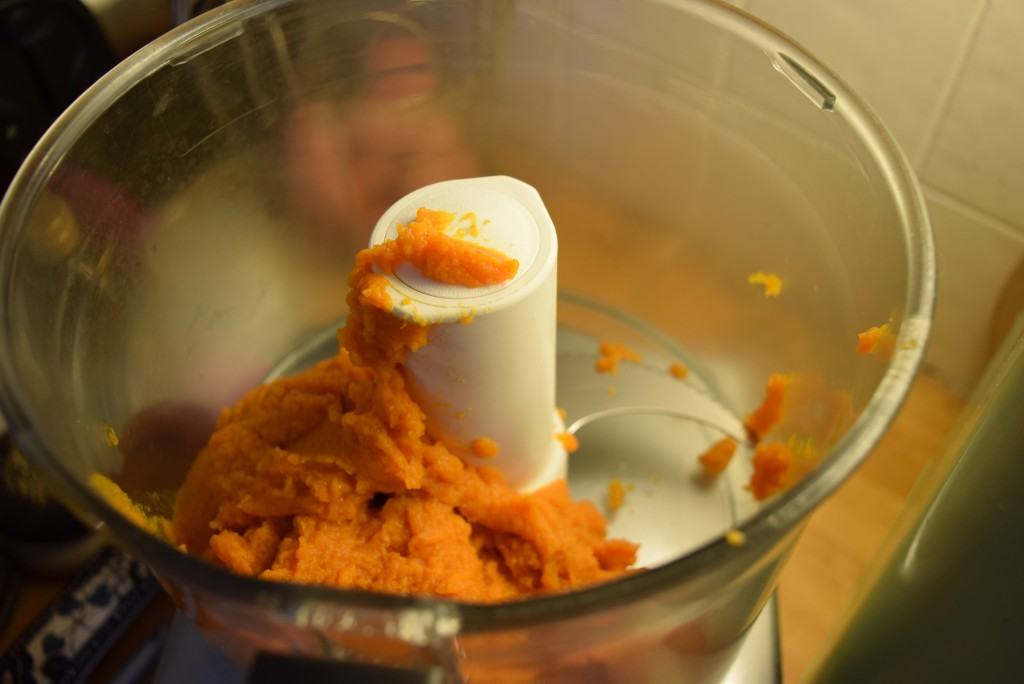 Next, add the soft brown sugar, cornflour, cinnamon, nutmeg, cloves, ginger, salt, vanilla, eggs and evaporated milk *old school ingredient* and give all those things a bloody good blitz/whisk/mix.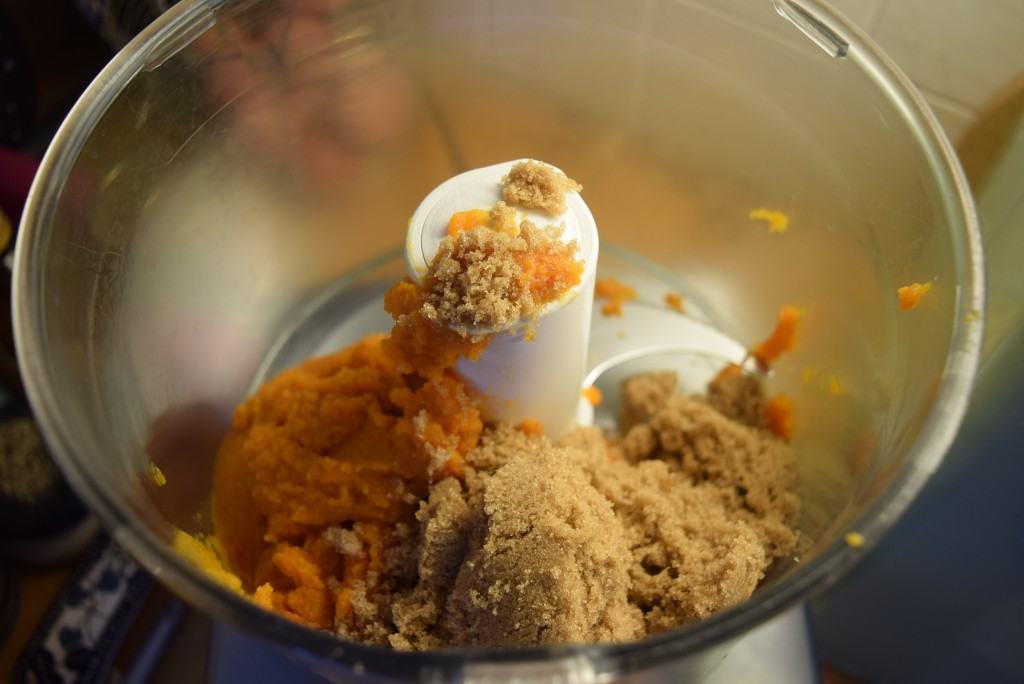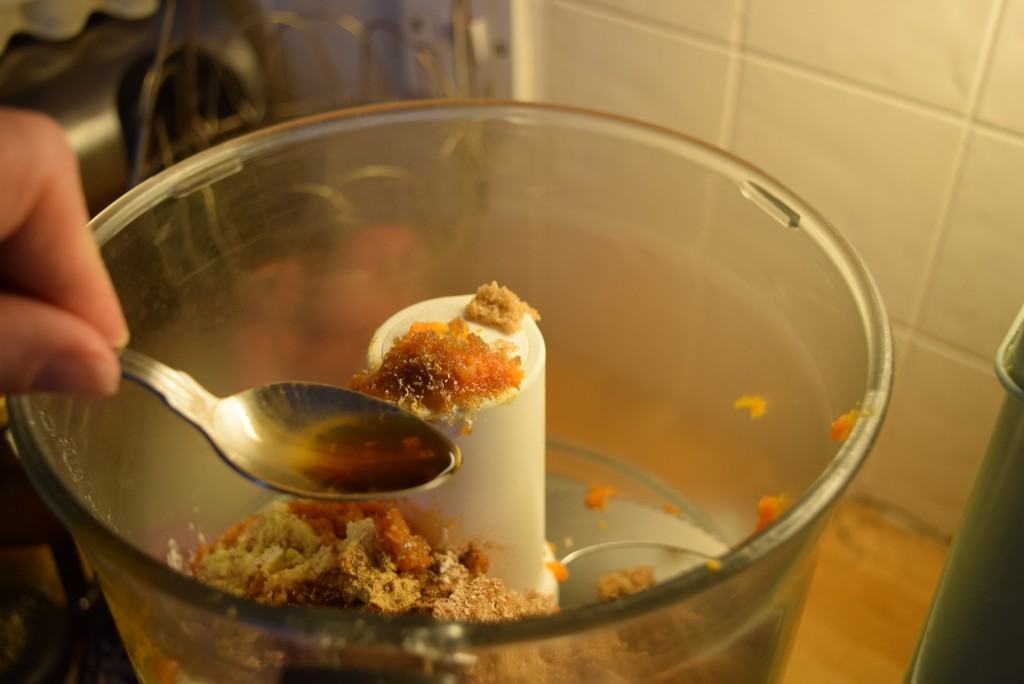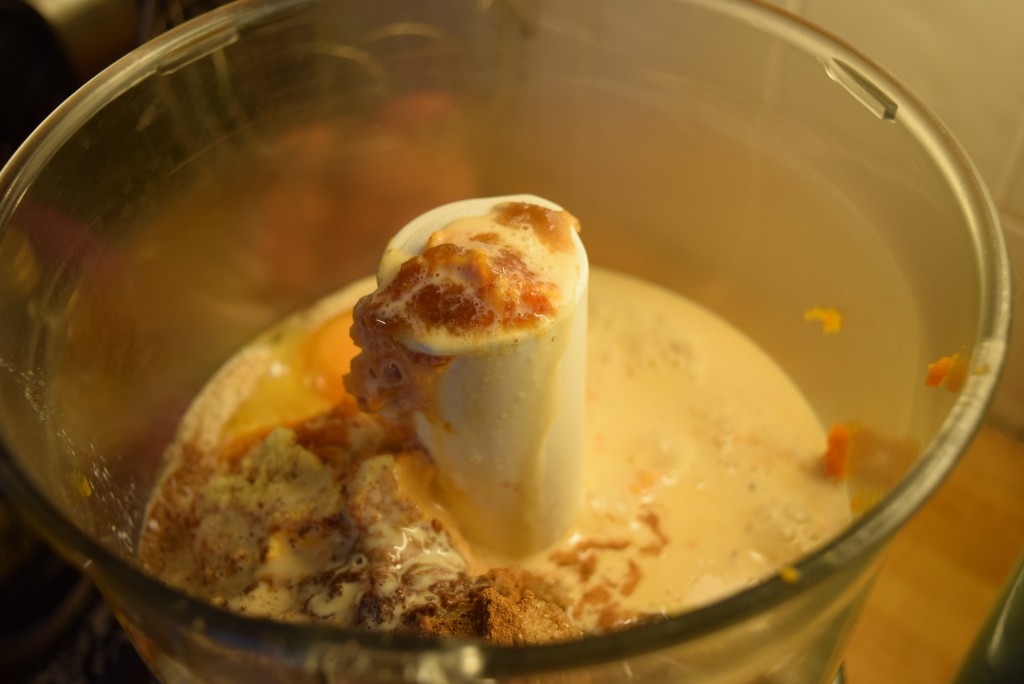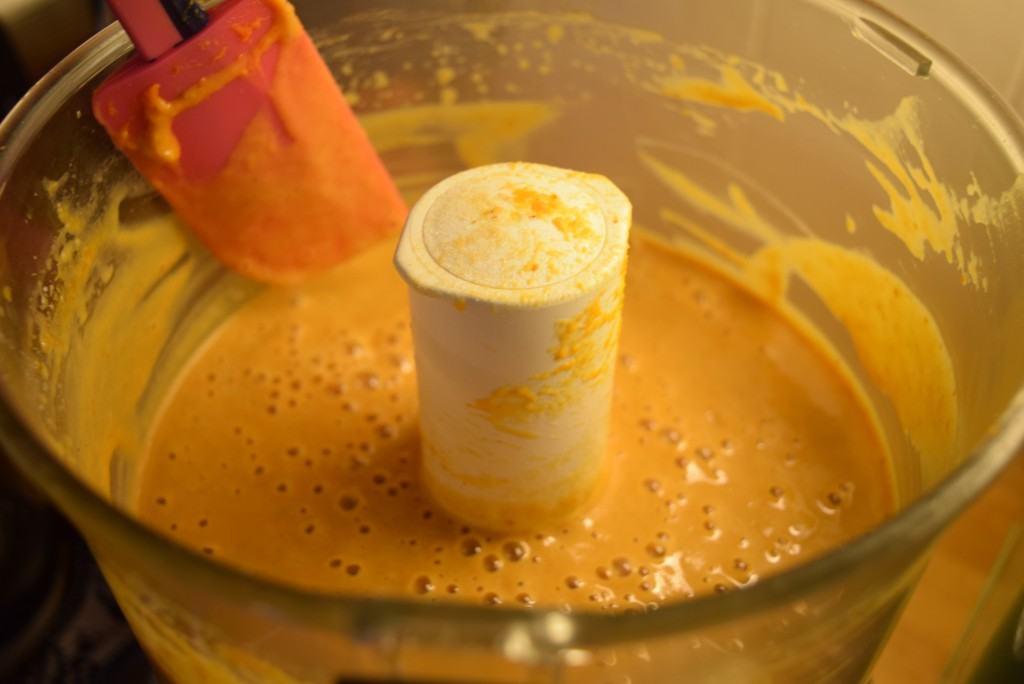 The thin custard-like mixture should be an autumnal sunshine orange and smell like Christmas. Pour this onto your ginger nut base and pop in the oven for between 50 minutes and an hour.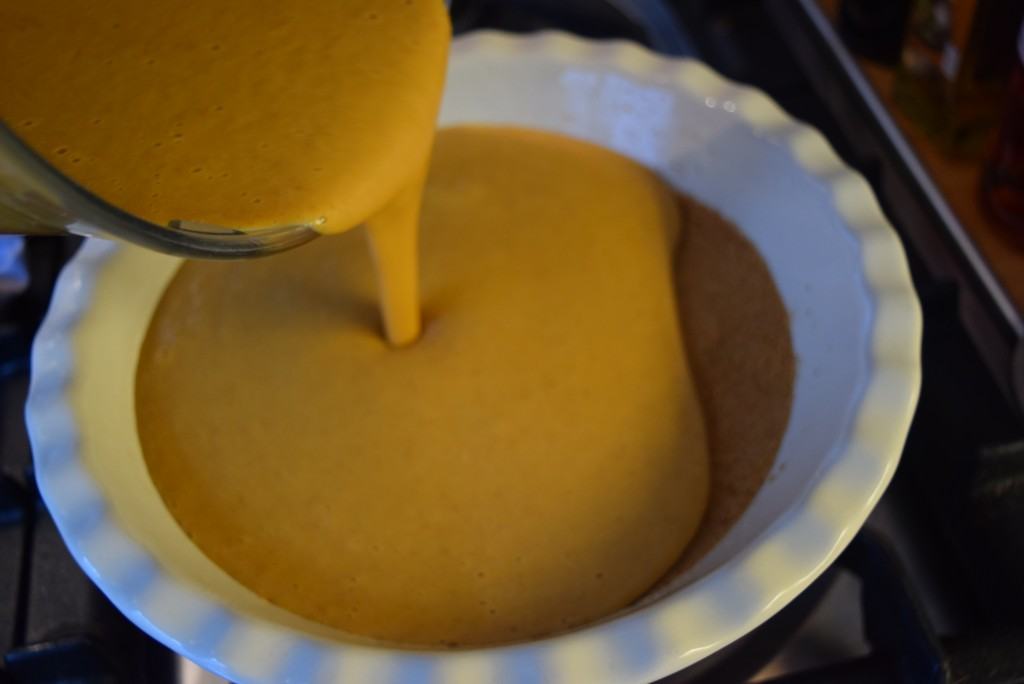 Check on the pie after 45 minutes though, as you still want a touch of wobble in the very centre. The edges should be just browning and firm.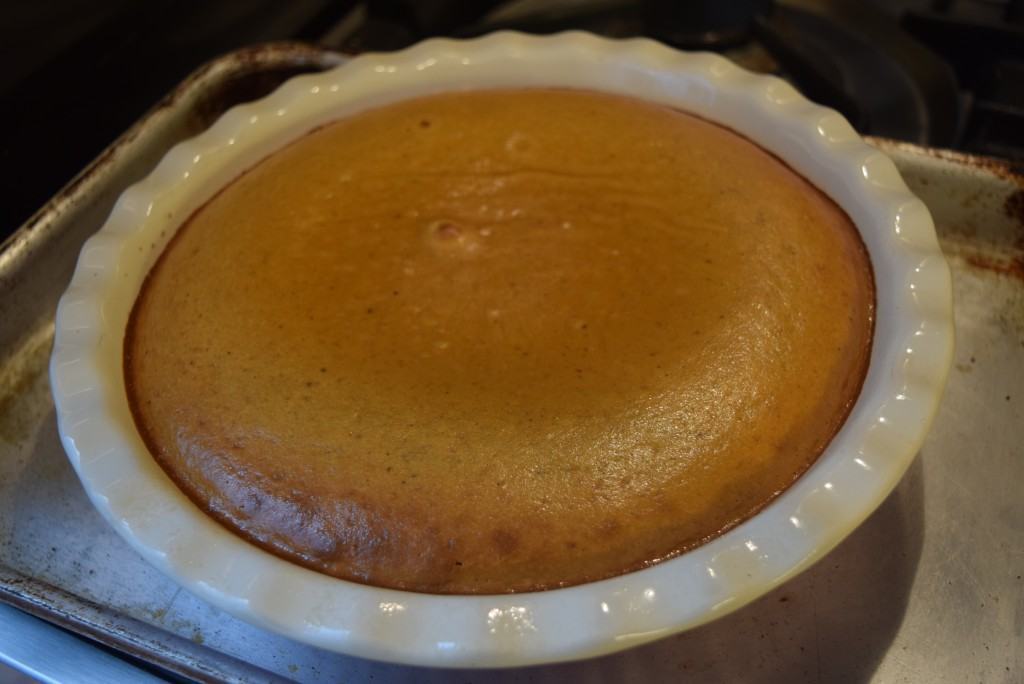 Leave this to cool on the side, then refrigerate for at least 3 to 4 hours before serving.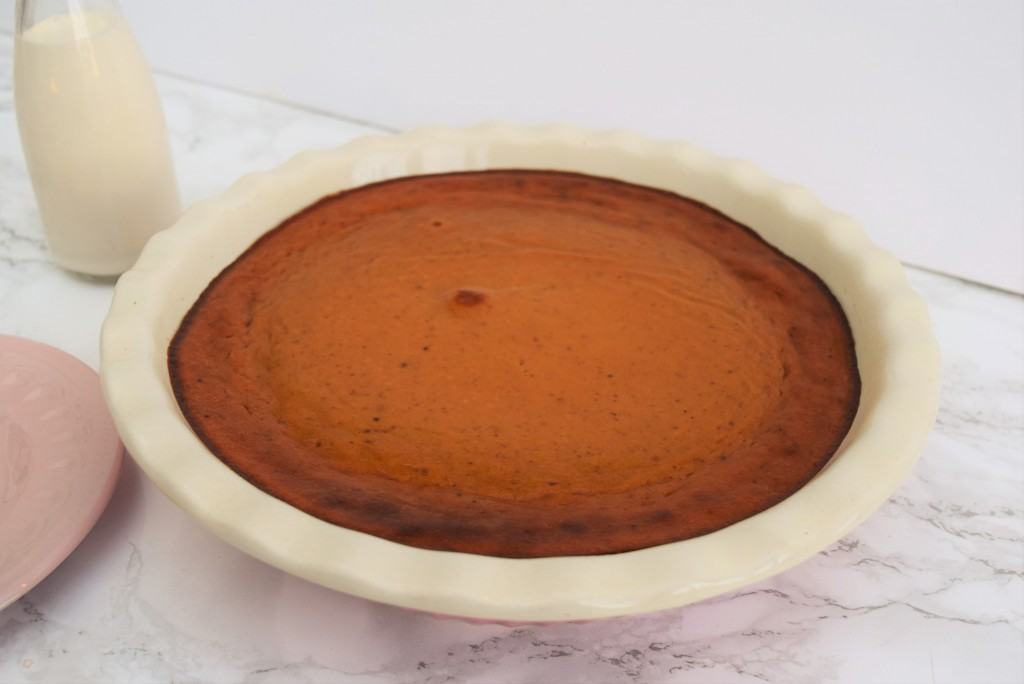 Serving suggestions include pouring on half a pint of double cream, before devouring in large slices.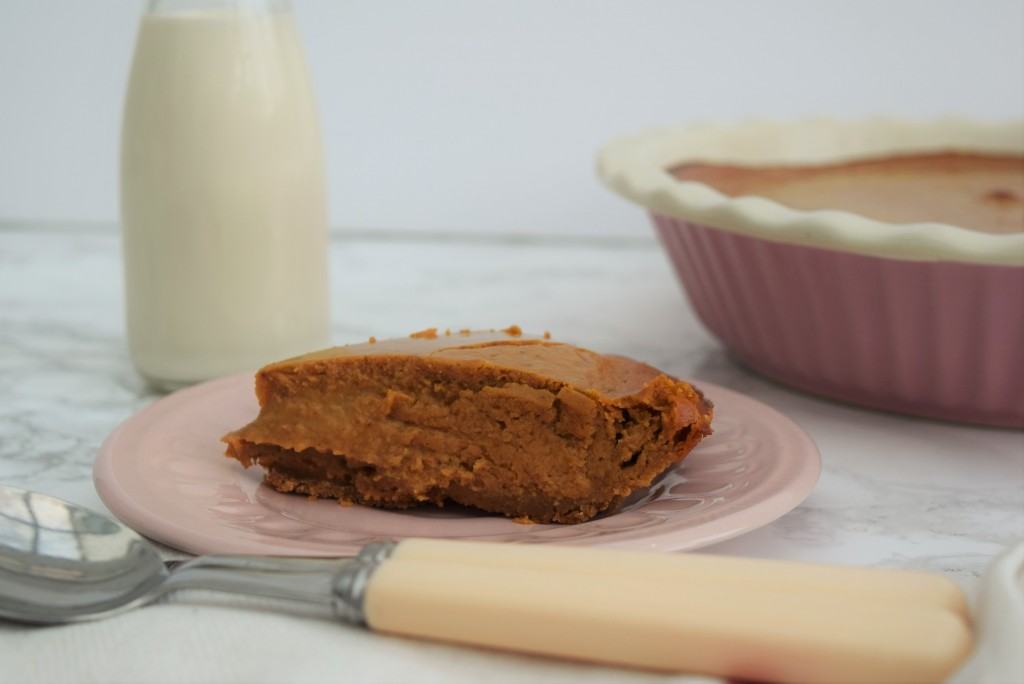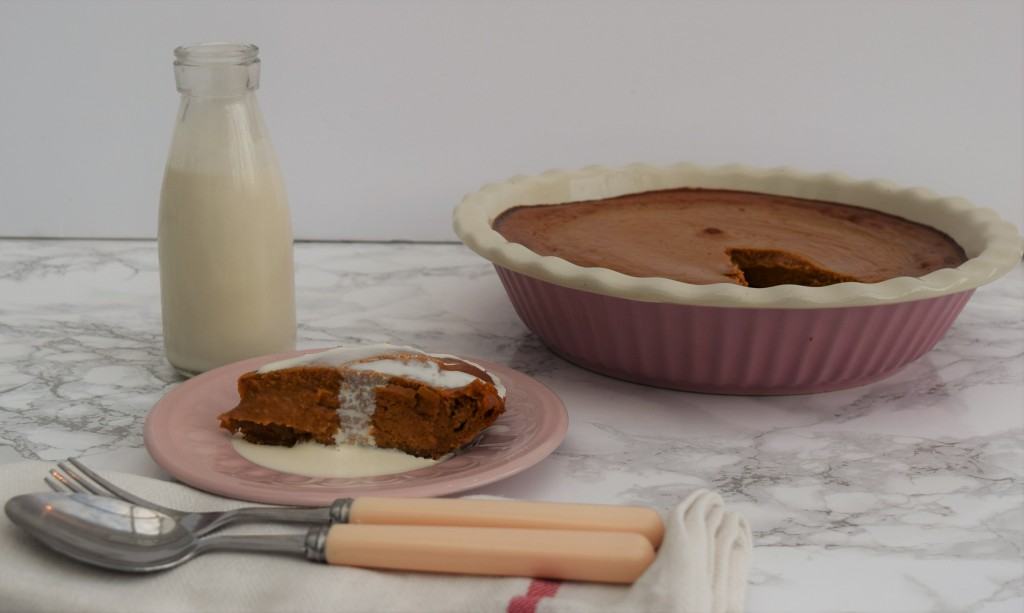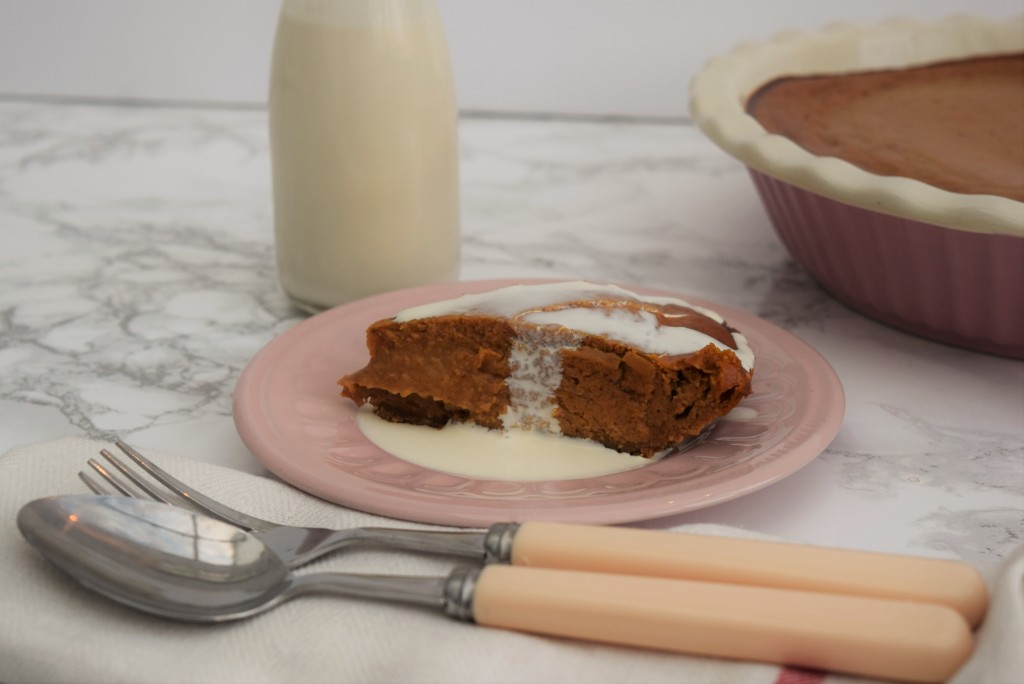 Pumpkin Pie should not just be reserved for the likes of our American friends during Thanksgiving, it's far too delicious and should be enjoyed by everyone. And now you have the opportunity to share it with your friends and family too, care of Lucy Loves. I hope they are impressed and have a new found pie based love.
Lucy x
Pumpkin Pie Recipe
Serves 8 to 10, generously
You will need an 20cm pie dish
Base
160g ginger nut biscuits, crushed
35g butter, melted
2 tablespoons caster sugar
Pie Filling
410g tin Pumpkin
150g soft brown sugar
1 tablespoon cornflour
2 teaspoons cinnamon
1/2 teaspoon freshly grated nutmeg
1/4 teaspoon ground cloves
1/2 teaspoon ground ginger
1/4 teaspoon salt
1 teaspoon vanilla extract
2 eggs
350ml evaporated milk, use a 410ml tin and save the last bit to put in your coffee
Pre heat your oven to 160 degrees and butter your 20cm pie dish well.
In your food processor or in a plastic bag with a rolling pin, crush your ginger nut biscuits. Melt the butter and add this to the biscuits with the caster sugar and mix until just starting to clump together. Tip the crumb mix into your buttered pie dish, press into the base with the back of a spoon and bake for around 5 minutes.
Leave the base to cool slightly while you get on with the filling. In a food processor or in a large bowl with a whisk, mix together the tinned pumpkin, brown sugar, cornflour, cinnamon, nutmeg, cloves, ginger, salt, vanilla, eggs and evaporated milk. Ensure the mixture is smooth and well blended then pour onto the biscuit base. Place into the oven and cook for between 50 to 60 minutes. The pie is cooked when the top is golden but the middle still has a tiny wobble. Leave to cool then refrigerate for around 3 to 4 hours. Serve chilled with lots of cream. This will keep in the fridge for a couple of days, well covered.