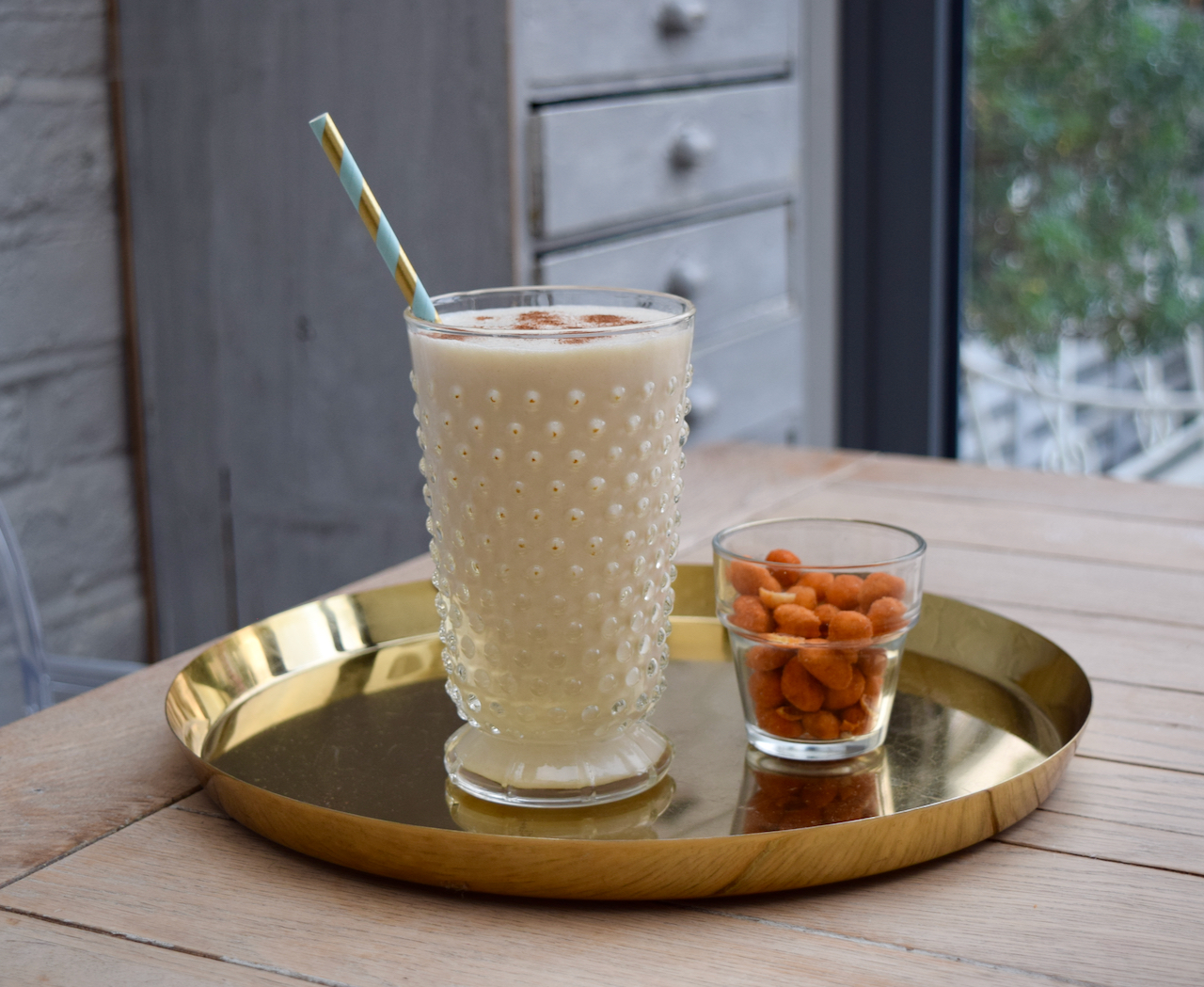 Christmas Morning Smoothie recipe
The big day's so nearly here and I'm still not feeling desperately festive. That said, I am a little hungover as we speak, and still have 101 things to do, so I'm sure the goodwill to all men/women will start soon. To get yourself into the spirit of things, I would highly recommend starting this most festive of all days with my Christmas Morning Smoothie.
This is the sort of smoothie reserved only for days when alcohol for breakfast is acceptable; Christmas Day being the perfect candidate. This smoothie has a whiff of health, by way of a banana, which is then beautifully off set with a shot of Amaretto for nuttiness and coffee liqueur for a kick. There's ice cream for luck, because who doesn't want to eat ice cream for breakfast, all blended together with the milk of your choice. Huge, christmassy thanks to the Pioneer Woman for this lovely idea.
If you usually start your Christmas Day with porridge, this year, of all years, I'd kiss that goodbye and get the day going with a boozy, almost totally lacking in healthiness, smoothie. I will be.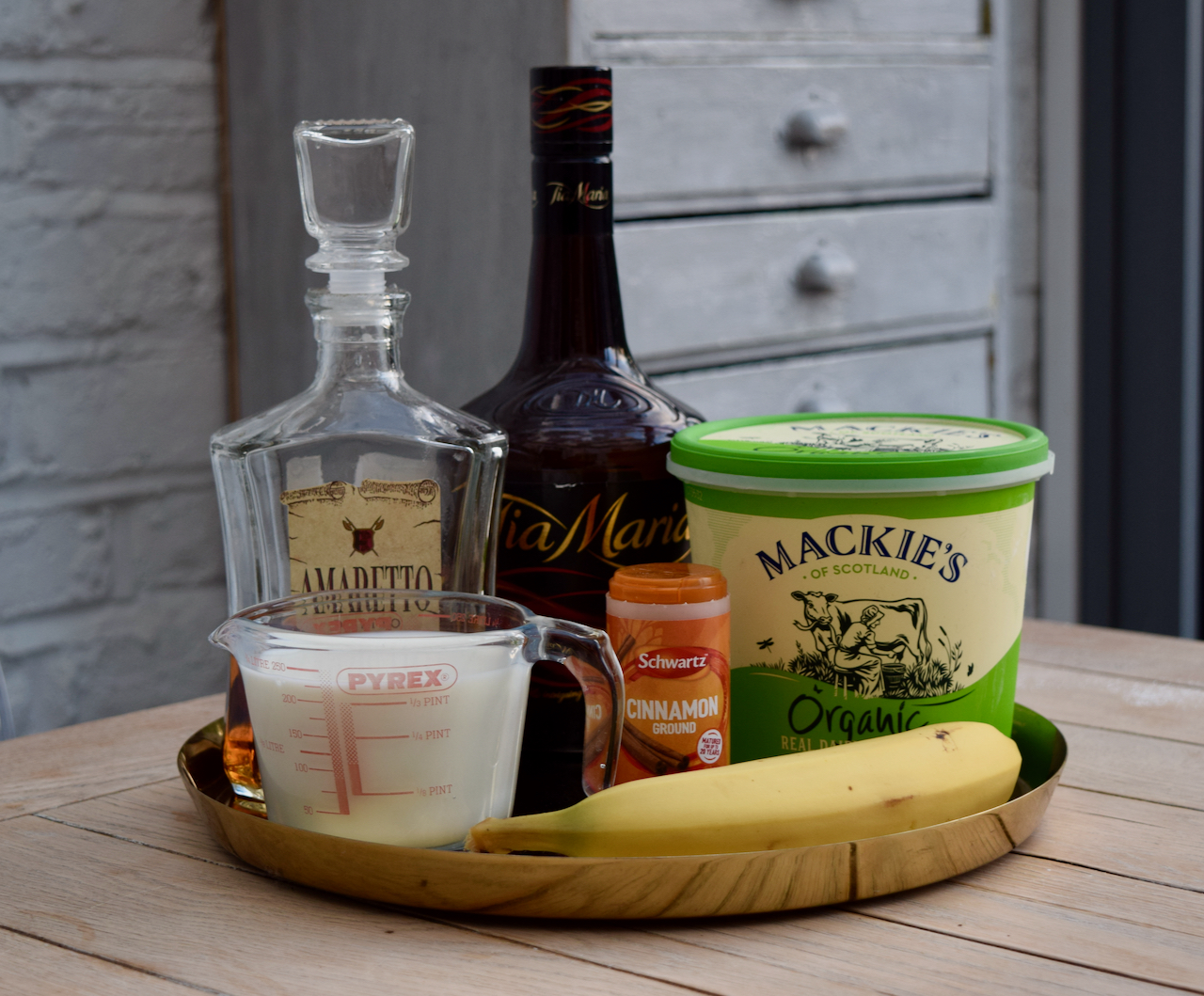 What a brilliant breakfast based line up this is. Who knew you could count Amaretto and Tia Maria as one of your five a day? *I'm lying*
Make a start with a good blender or Nutribullet. I love my Vitamix blender which I treated myself to this year with some birthday money. It is quite the investment, but the most amazing blender I've ever owned. Add the ice, milk and banana for starters.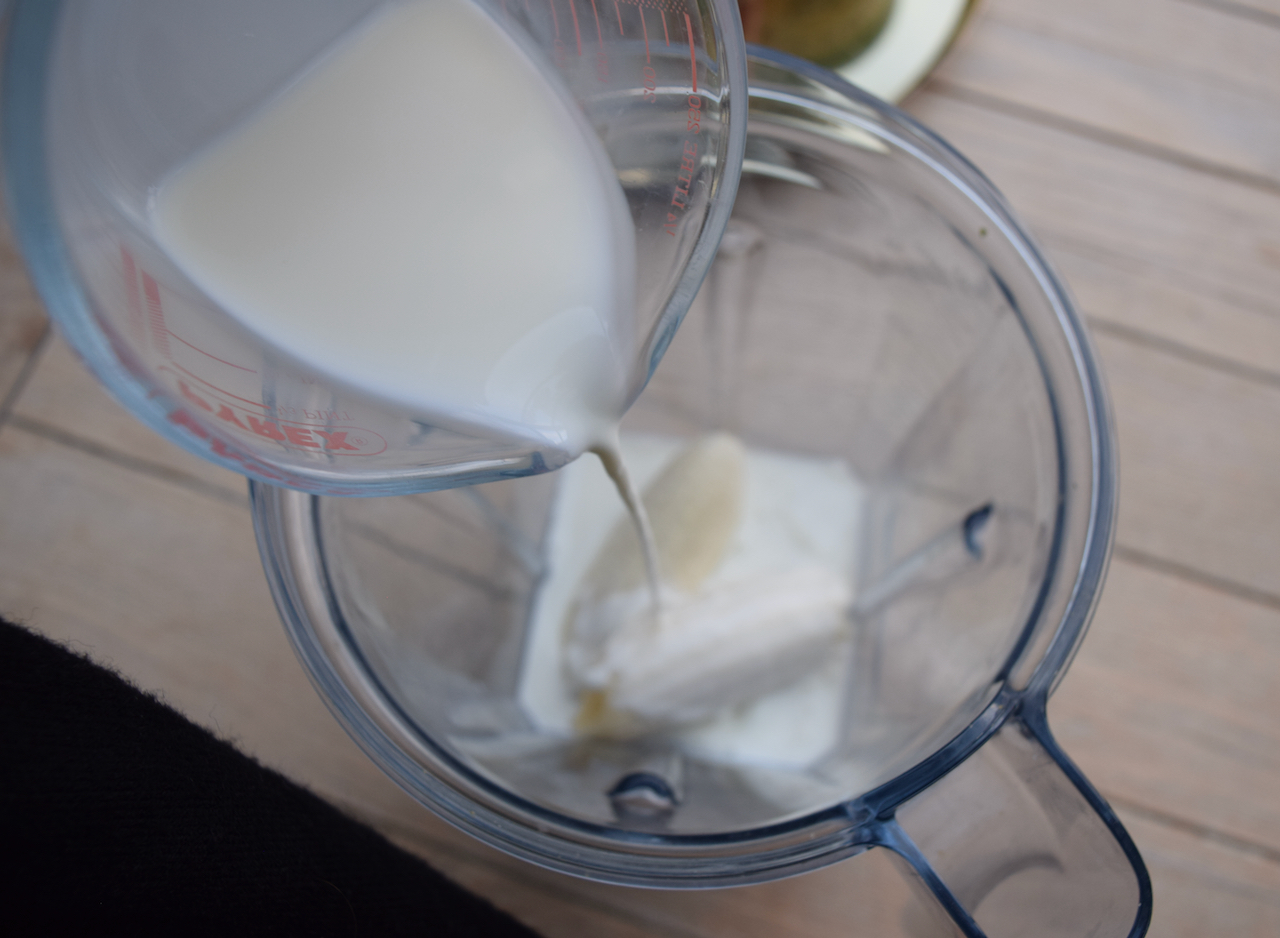 Follow in with the generous scoop of ice cream and the shots of Amaretto and coffee liqueur.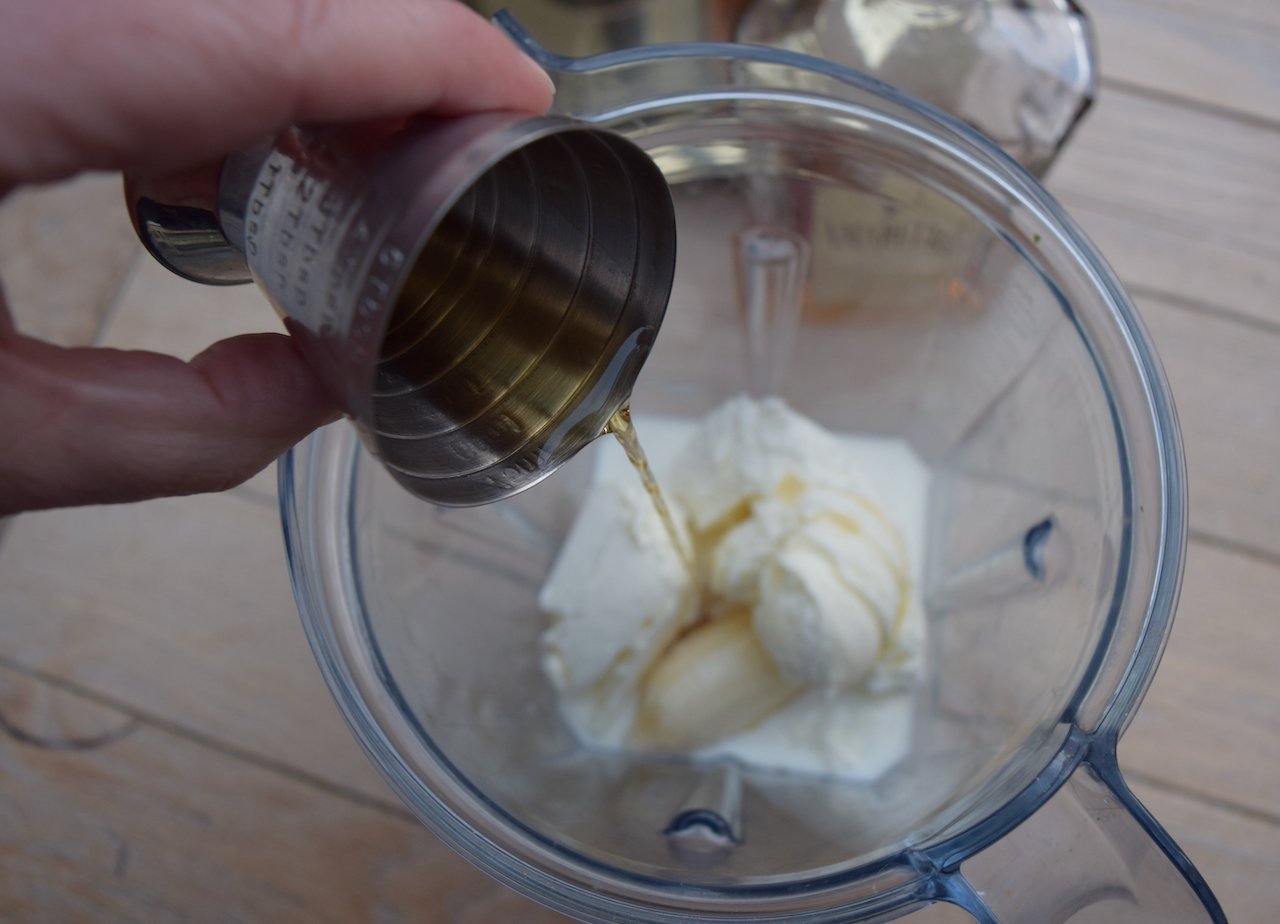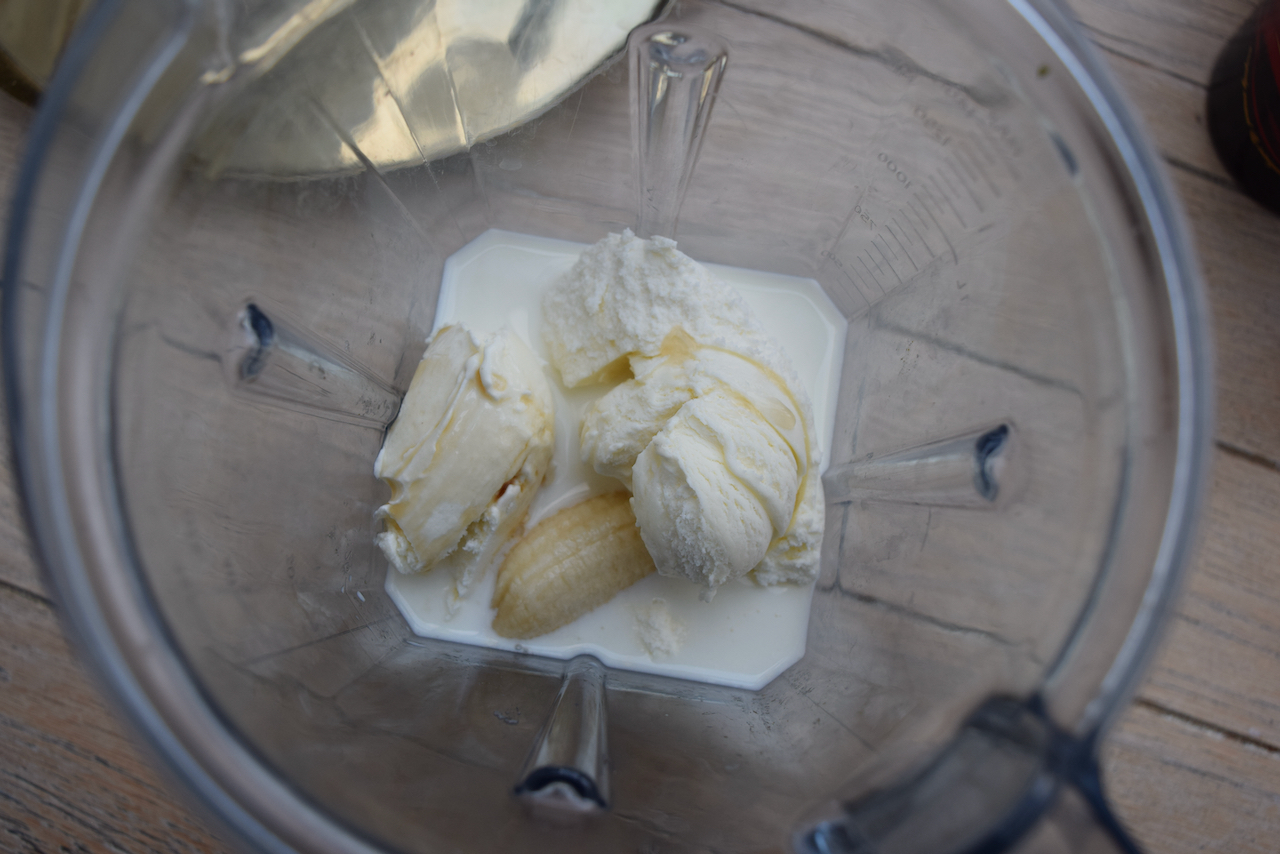 Blend this divine little concoction until smooth and icy cold, then pour into a long glass.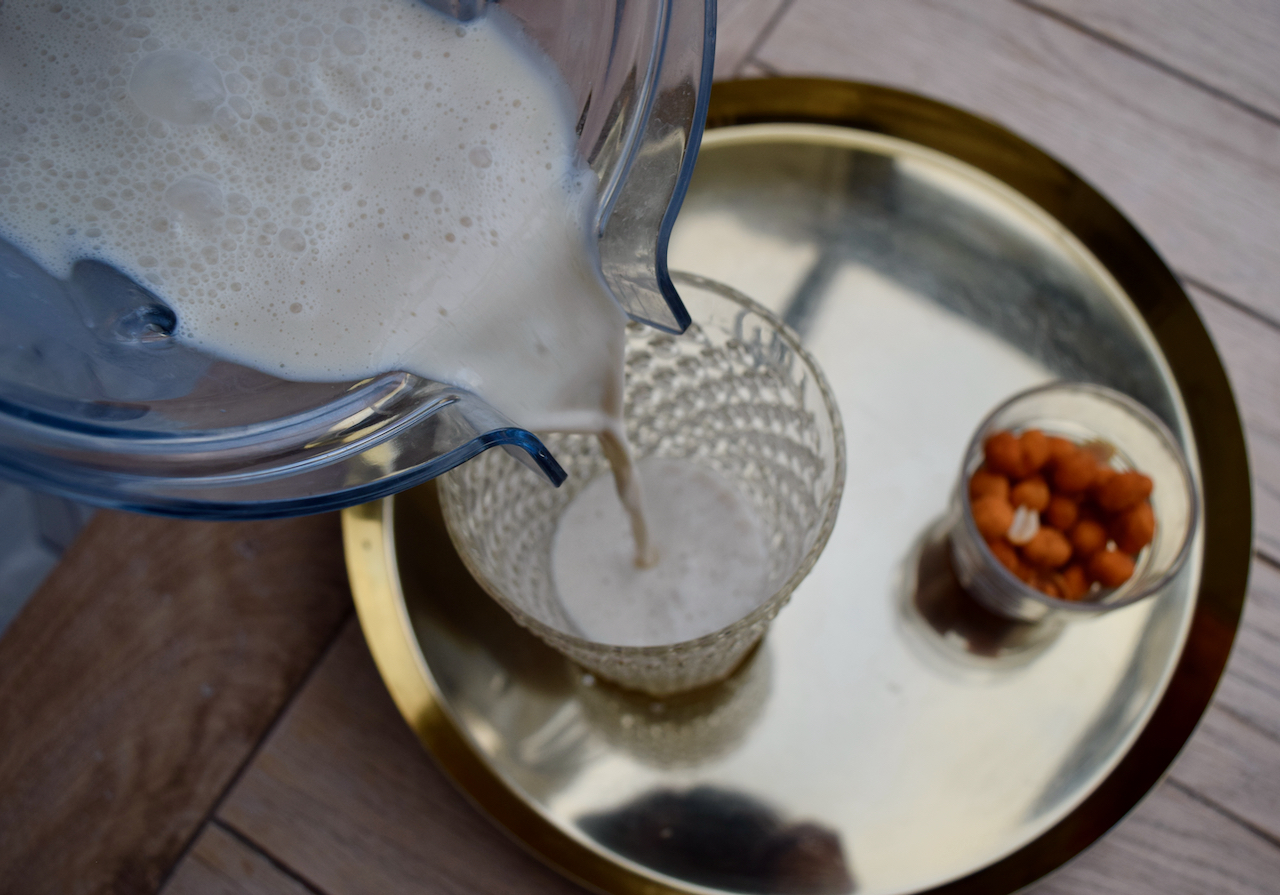 Sprinkle the top with a touch of cinnamon then pop in a straw for super speedy drinking skills.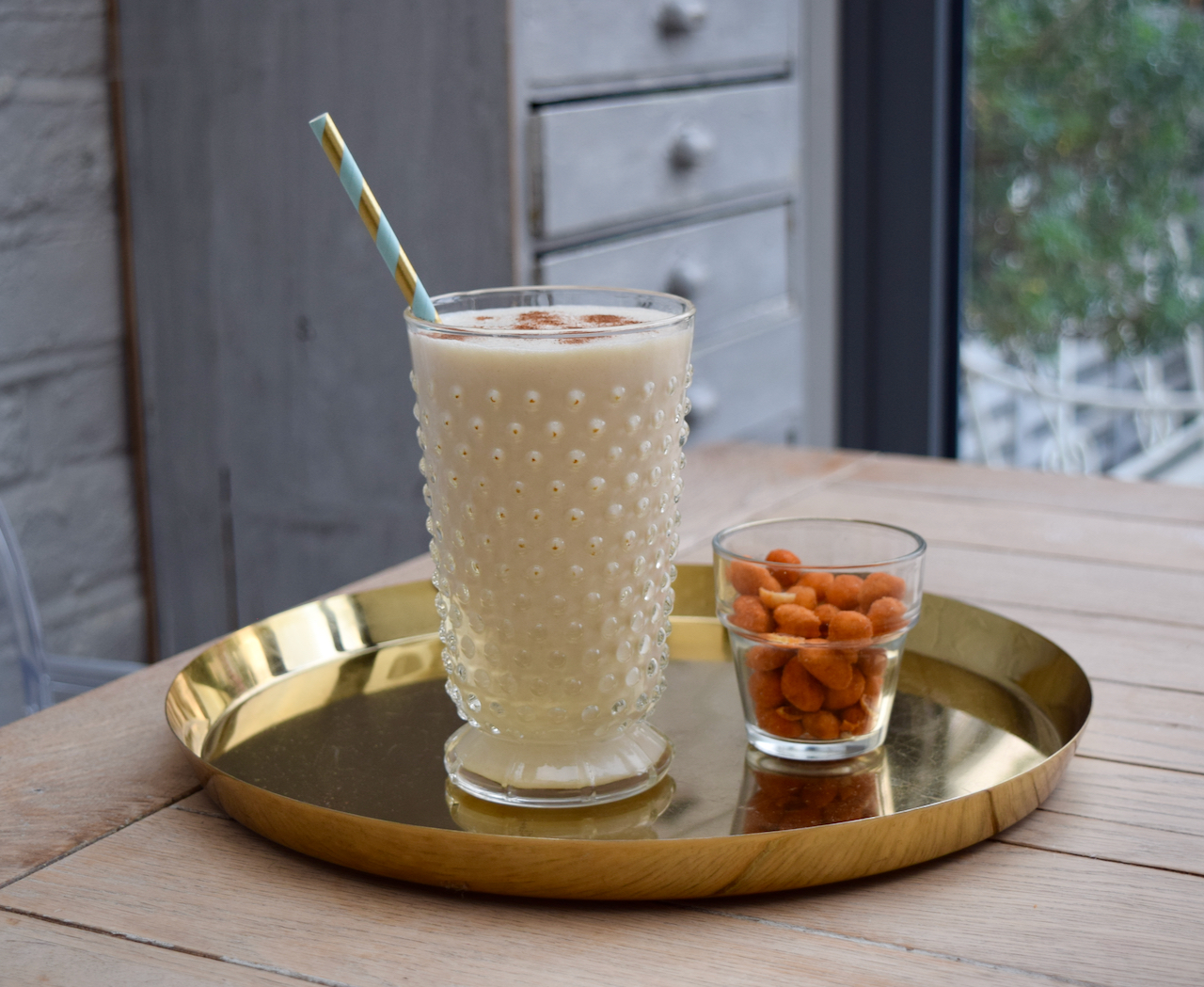 Chilli coated peanuts not a traditional breakfast item, but hey, it's Christmas.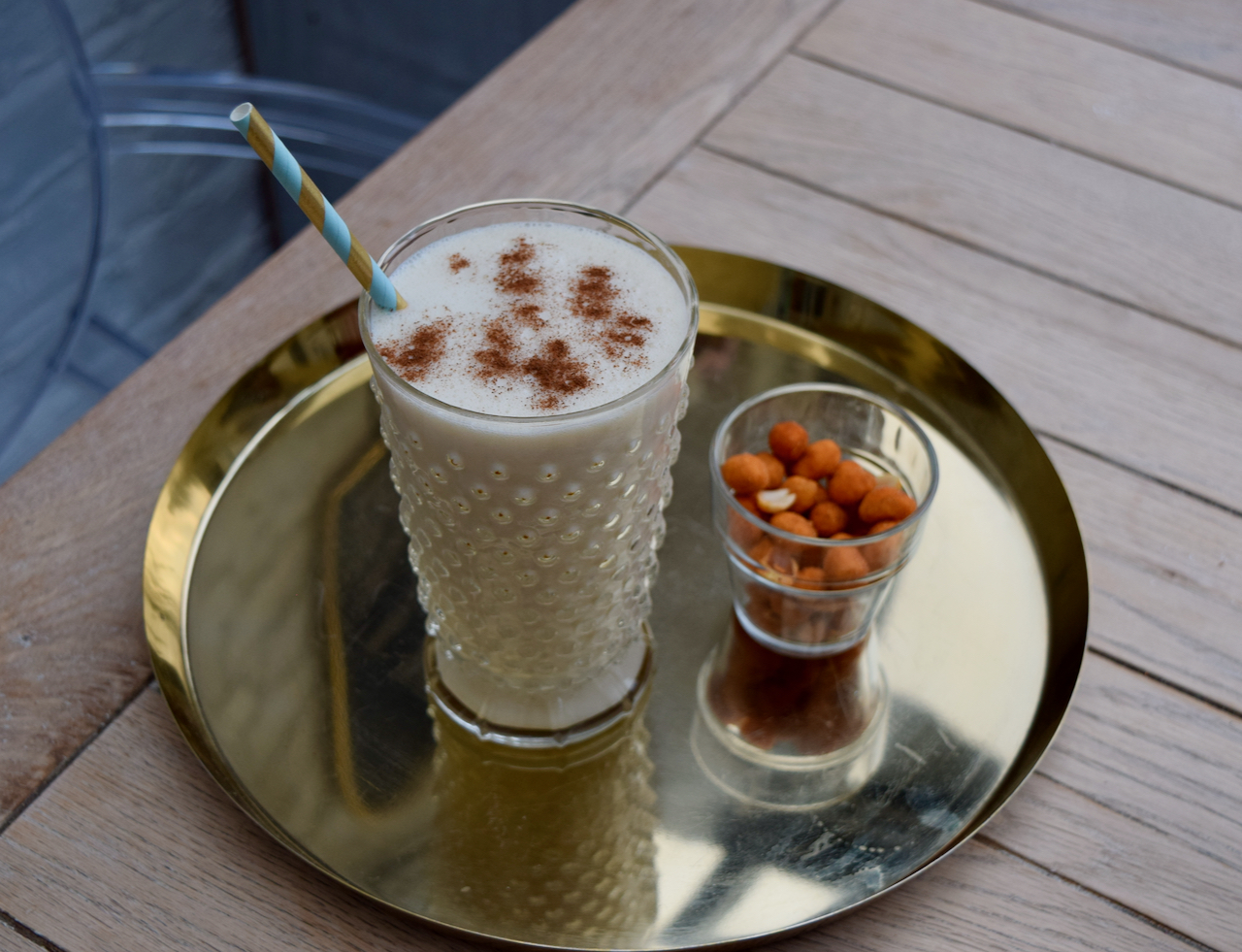 I am keeping everything crossed that you all make it through to Christmas Day Covid free, so you can enjoy this festive smoothie with your nearest and dearest.
It's been another dismal, pandemic blighted year; we'll be raising our glasses to absent friends and better times to come.
With much love to you all
Lucy x
Christmas Morning Smoothie recipe
Makes 1
You will need a blender for this and a tall glass
Handful of ice
300ml milk of your choice
A large scoop vanilla ice cream
1 banana, frozen is good, nice and ripe
40ml Amaretto
40ml coffee liqueur
Cinnamon to garnish
Take your blender and add the ice, milk, banana, ice cream, Amaretto and coffee liqueur. Blend until smooth. Pour into a tall glass, sprinkle the top with cinnamon. Sip and start the most festive day with a bang.