Warm Buttered Rum Recipe
It's certainly turned a bit nippy around these parts in the last week. Gone is the wet and grey *briefly* and we are happily back to a few crisp and sunny starts to the day. These are perfect dog walking days and fill me with hope and optimism on Ted and my pre office trips round Richmond Park. These sorts of days call for hand and soul warming drinks such as Whisky Macs and Hot Toddy's to keep us warm from head to toe and, let's face it, as an excuse for a nip of spirit mid afternoon. Well come on it is so nearly the weekend now. So, when I spotted this recipe for Warm Buttered Rum, thank you Jamie Oliver, I knew it was one for the likes of us.
I had never tasted Buttered Rum before this little outing and feel it is definitely something I have been missing out on. The mixture of Rum, butter and brown sugar, topped up with a little warm apple juice is sweet, caramel scented with just a whiff of Christmas, just gone, with the cloves. I thought it would be too sweet, but no, the apple juice adds a touch of sharpness and the butter makes this such a soft, really rather comforting drink. Buttered Rum is traditionally drunk at Christmas, but has it's roots in the old colonial days and in Europe when fortification was needed against harsh winters. Well, I'd hardly call 7 degrees a harsh winter but I have had to go to bed in my dressing gown twice this week, which is a good gauge of nippiness in South West London.
So, if you have an outdoor pursuit planned for the weekend, best get the wherewithal for a Warm Buttered Rum on hand for your return. You will hardly feel like Scott of the Antarctic but like I said, this drink is a bloody good excuse to get a little tot of rum under your belt in the middle of the afternoon.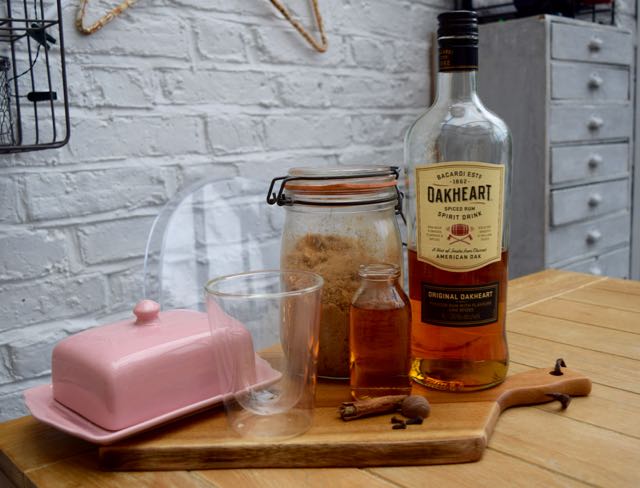 Here's the Buttered Rum line up. I went spiced rum, but not homemade as I drank all mine over Christmas, slapped wrist. Nothing else too challenging here, just cinnamon and nutmeg for garnish and cloves for flavour.
Make a start here by either taking a small jug or tiny saucepan and adding the butter and soft brown sugar. Drop in the cloves then either microwave for a minute or so or heat on the stove until the butter has just melted.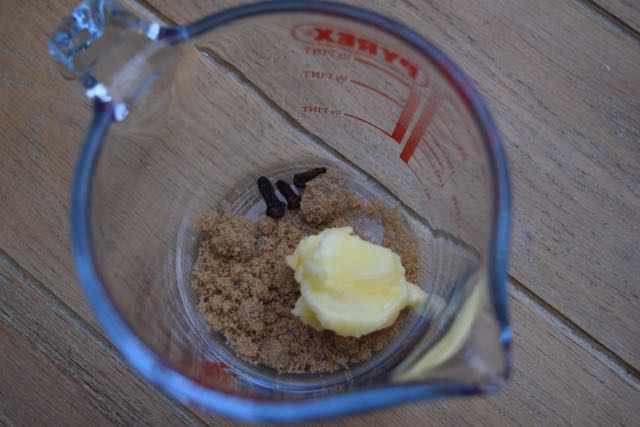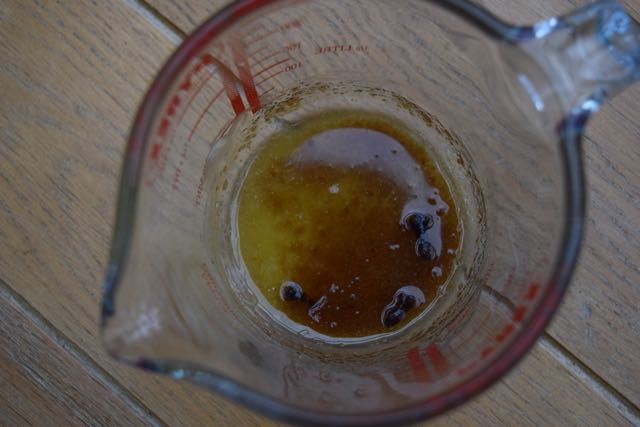 Now, pour in the dark or spiced rum of your choice and give it a little stir. Once blended, strain the mixture through a tea strainer into your chosen heat proof glass. I had a lovely double walled coffee glass I used for mine.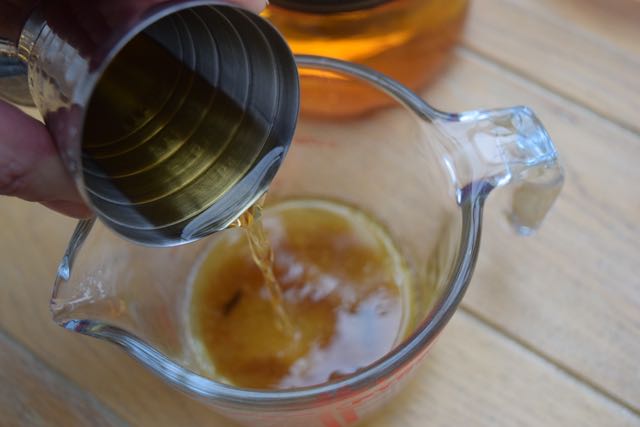 Top up with your warmed apple juice, as little or as much as you want, to taste.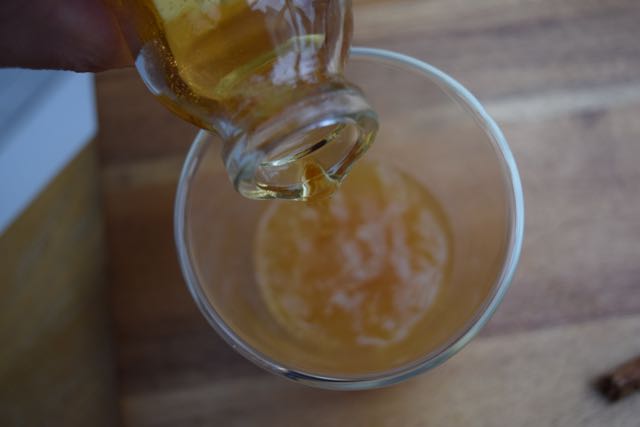 All that's left to do is garnish with a piece of cinnamon stick and a grating of nutmeg. Then it's yours for the sipping. You will be warmed from top to toe.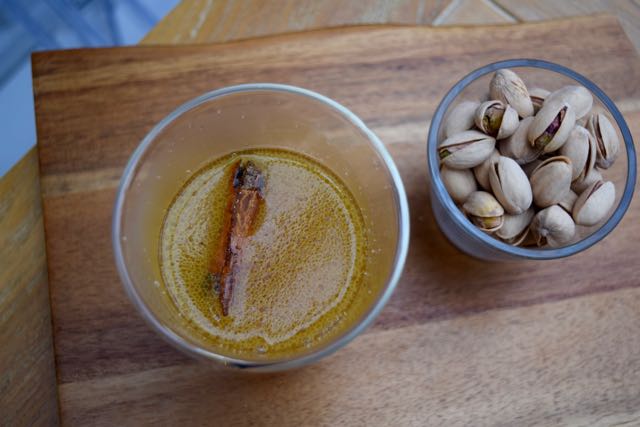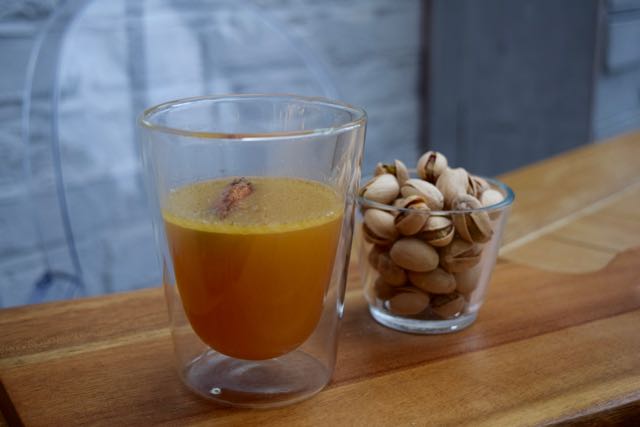 So, even if the temperature doesn't dip much below 10 degrees this weekend, I would still advise making a glass or two of Warm Buttered Rum. This would still taste just as amazing and the rum will whip you off to the Caribbean if you really tightly shut your eyes and use all your imagination skills.
Have a restful weekend.
Lucy x
Warm Buttered Rum Recipe
Makes 1
You won't need any exciting equipment apart from a tea strainer
1 teaspoon butter
1 1/2 teaspoons soft brown sugar
3 cloves
50ml dark or spiced rum
Warm apple juice to top up, around 150ml
Cinnamon stick and a little grated nutmeg to garnish
Take a small jug or pan and add the butter, brown sugar and the cloves. Microwave or heat on the hob on low until the butter and sugar have just melted together. Add the dark rum and stir well to mix. Use a tea strainer and pour the rum mix into a heat proof glass. Warm your apple juice in the microwave or a pan then use to top up the rum mixture. Stir then garnish with a piece of cinnamon stick and a touch of grated nutmeg. Sip and warm your soul.
SaveSave
SaveSave
SaveSave