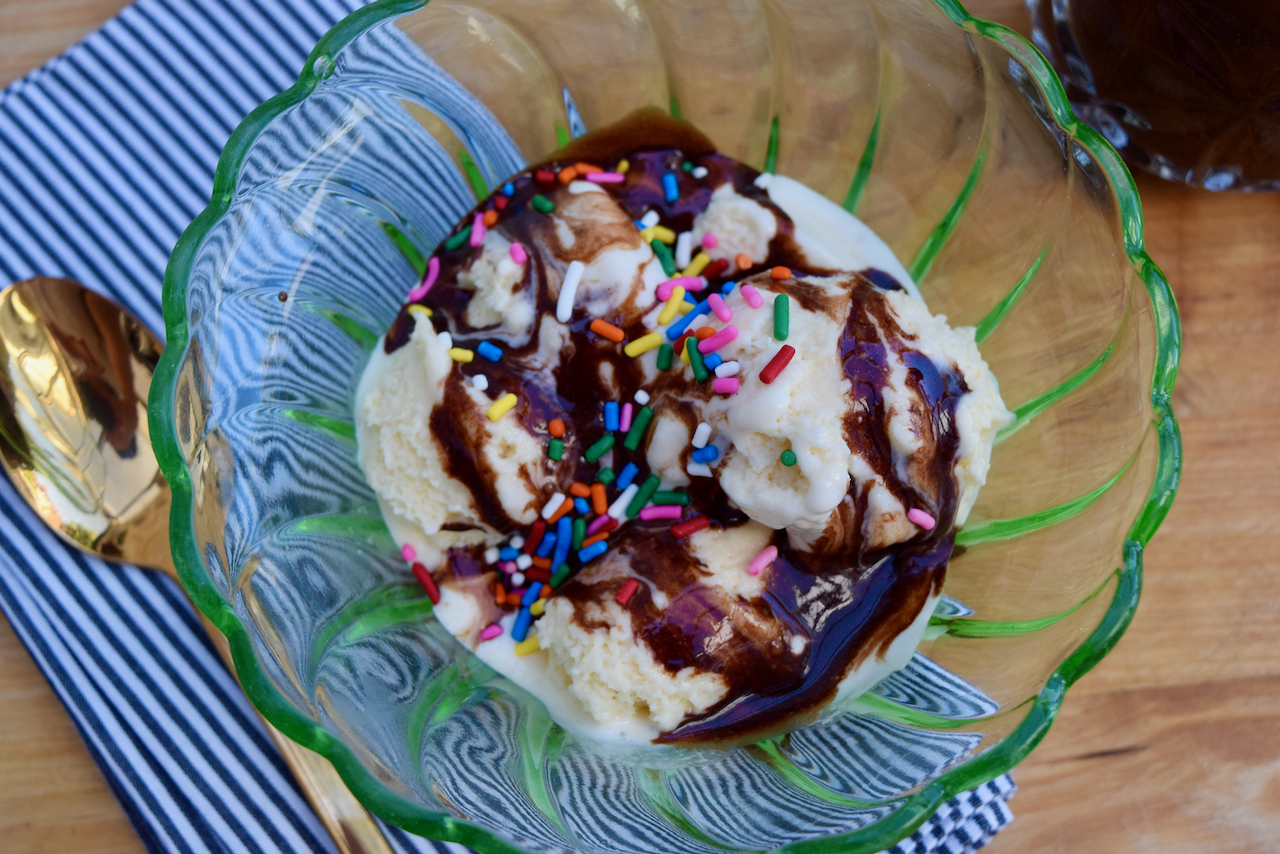 Evaporated Milk Ice Cream with Chocolate Sauce Recipe
We've all had to adapt to a new way of cooking during lockdown. The shops are still not overflowing and food deliveries are as rare as hen's teeth. Store cupboard staples are making a come back, as are old school ingredients. Evaporated milk, in our house, is only ever bought because, in a random turn of events, Clyde occasionally likes it in his coffee. Who knew you could turn this oldest of old fashioned ingredients into a bloody lovely ice cream.
Well you can. And it's a three ingredient treat, all of which you are more than likely to have to hand. Yes, you have to whisk it until it balloons in size, yes, you have to give it a whisk a couple of times while it freezes, but the end result is a sweet, vanilla soft serve ice cream which goes amazingly well with my quick Chocolate Sauce. This rich sauce can be served hot or cold and takes a scant 4 minutes to make, and is so worth the no effort it takes to make. With the VE Day 75 celebrations on the horizon this Evaporated Milk Ice Cream has a charming wartime feel. Huge thanks to Cooking Light for the inspiration for this recipe.
The sun's out, it's a long weekend, even though we're housebound. Get your cornets and flakes out, and get snaffling in the back of your cupboards for that rogue tin of evaporated milk.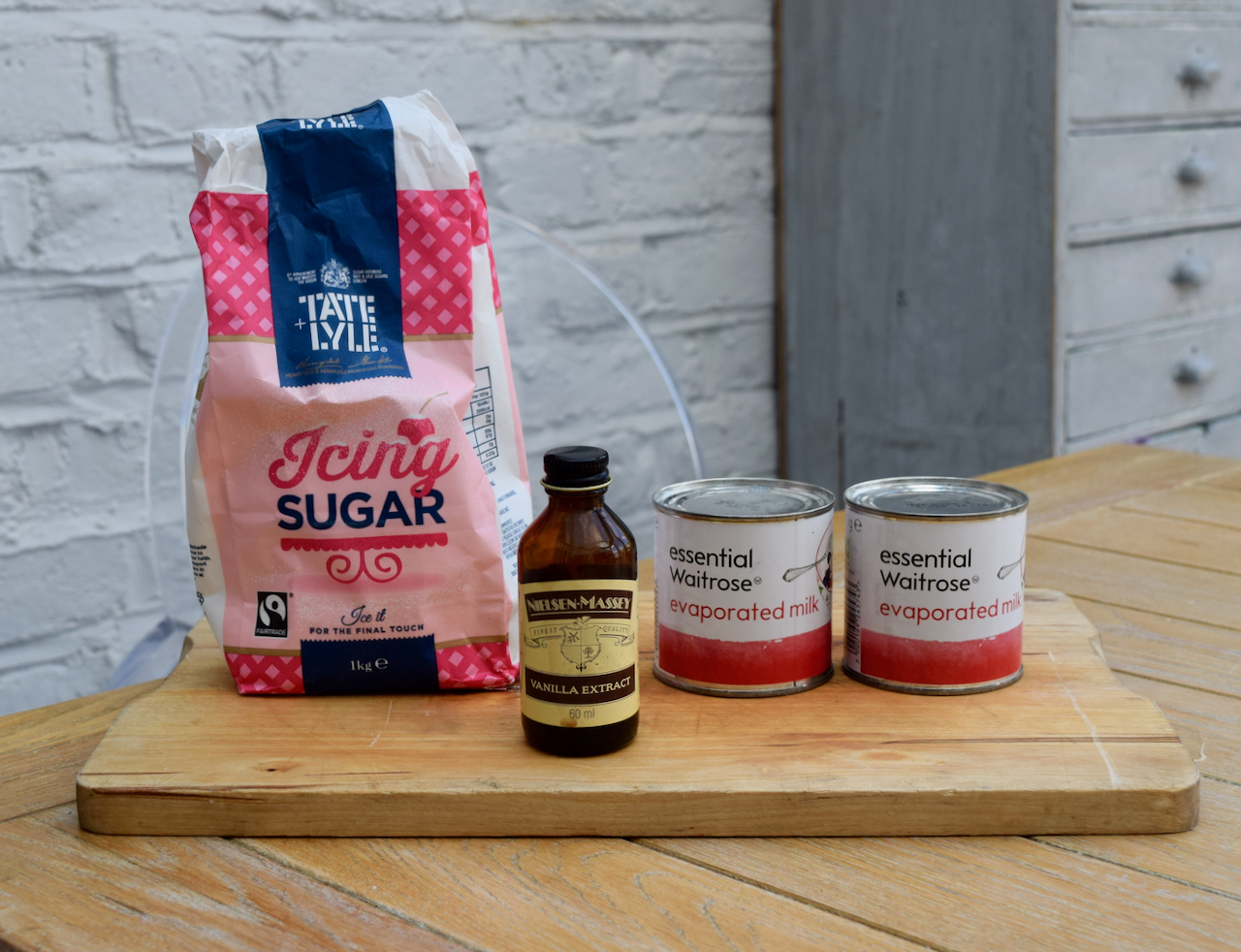 I only had small tins of evap, but ideally a big tin would be best. Chill the tin in the fridge the night before for best results. Hopefully you will have the other two ingredients to hand.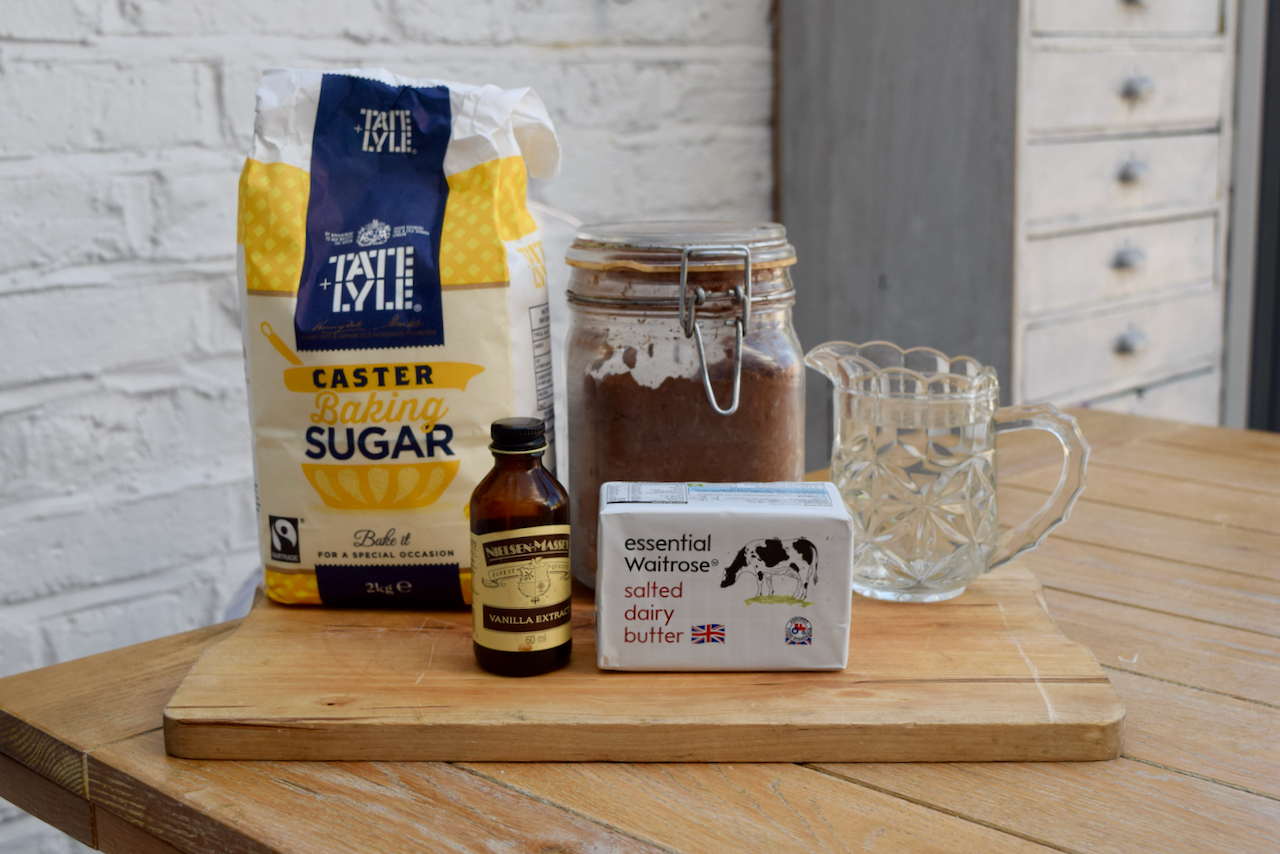 And here's the sauce ingredients. It's quick and easy and tastes really rich and dark.
Right, start with the ice cream. Take your chilled evaporated milk and add the icing sugar and vanilla.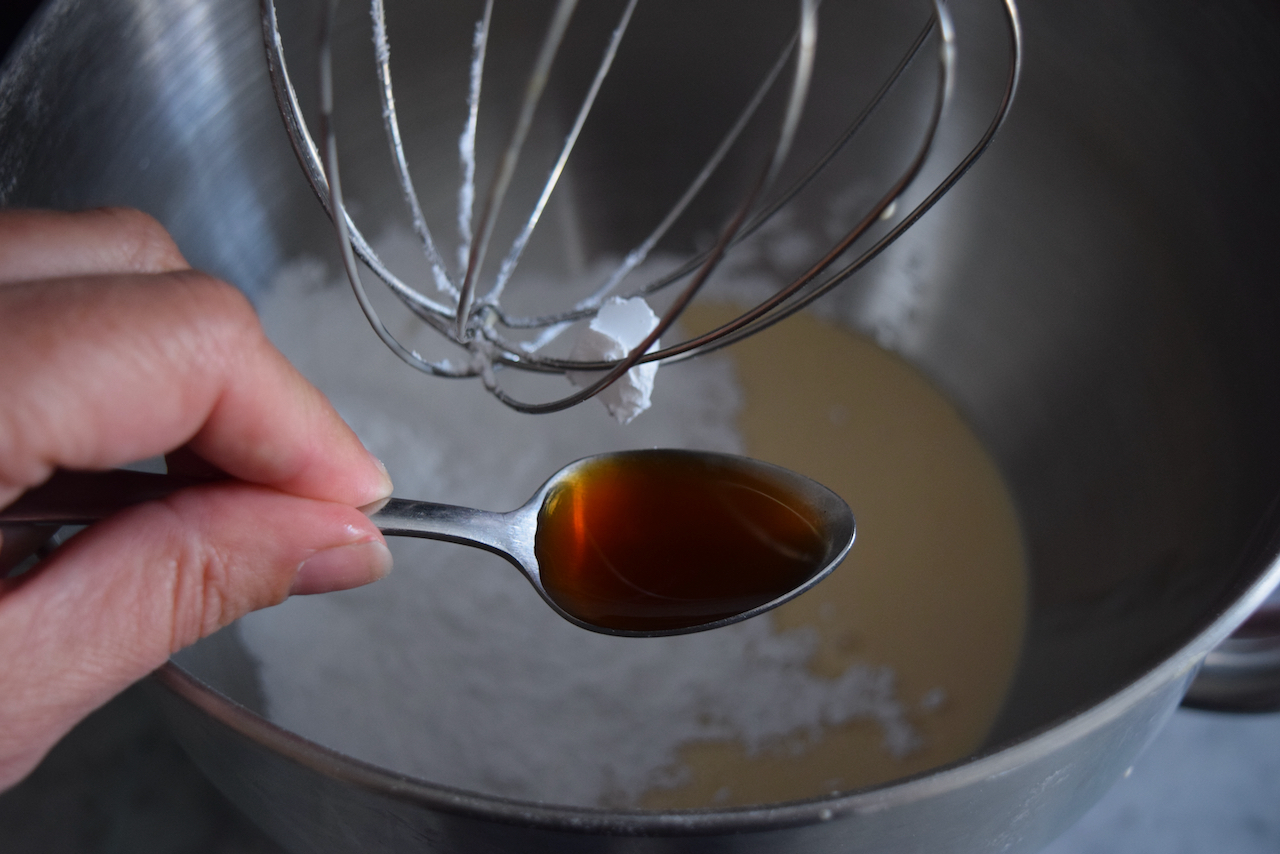 Whisk well for a couple of minutes until the mixture has frothed right up and almost doubled in size.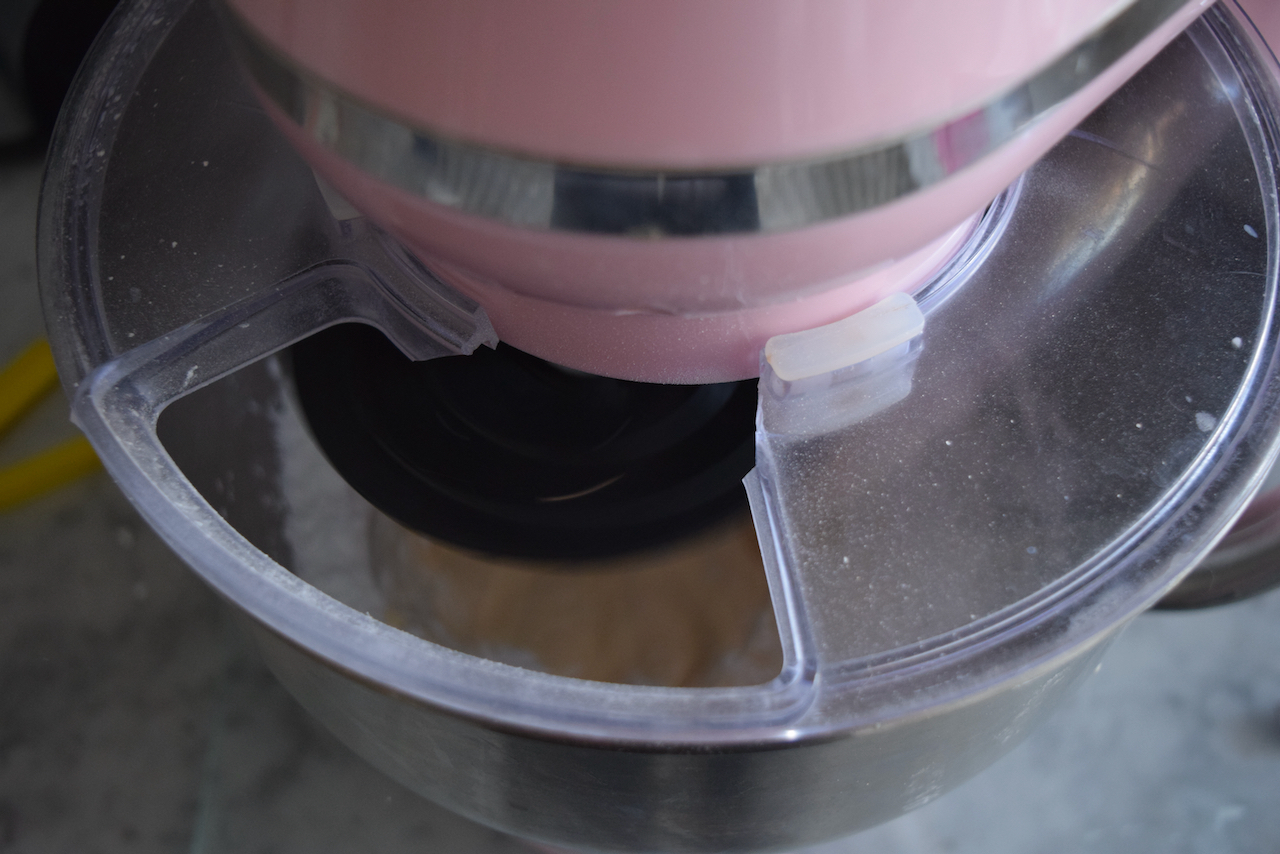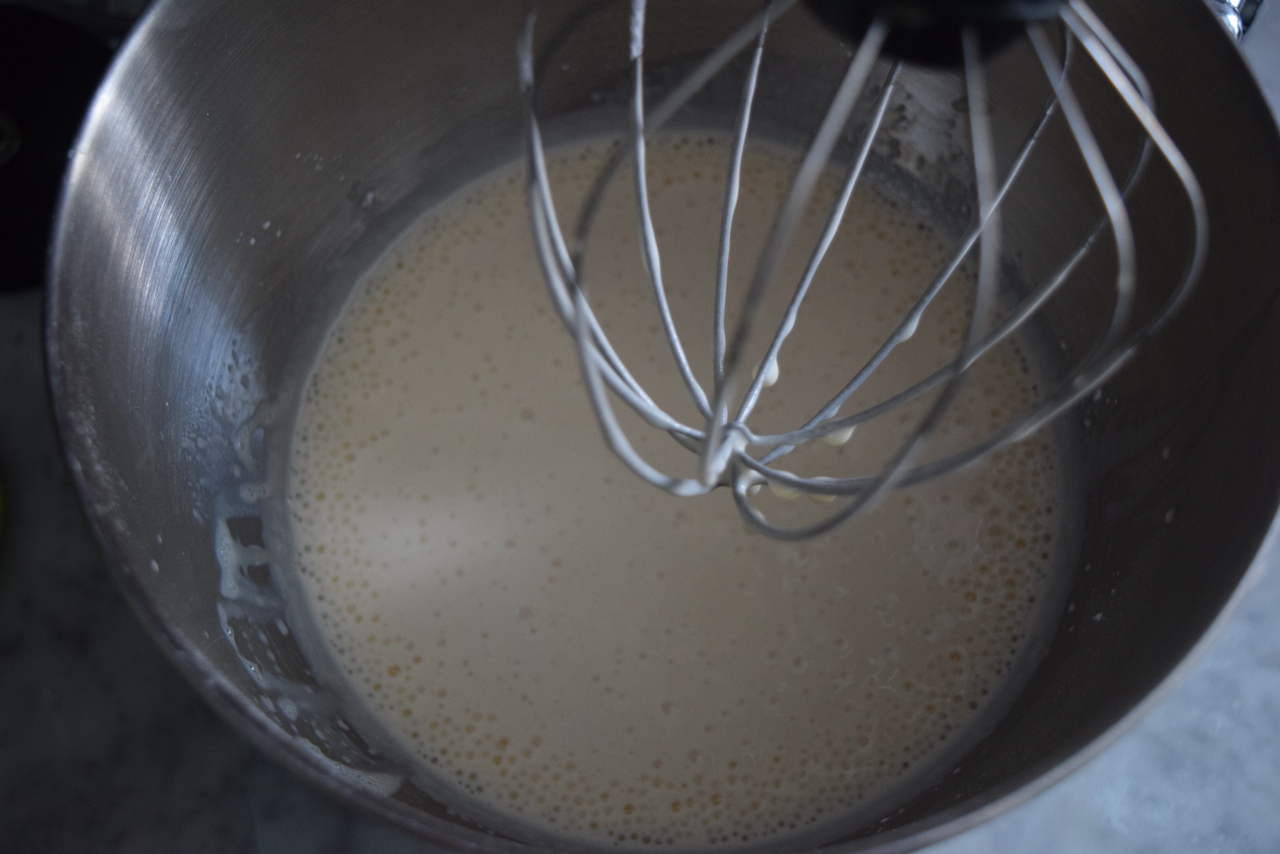 Pour into a freezer container and put in the freezer for about an hour. After the hour's up, you can either tip it back into the mixer and whisk in that, or just use a hand whisk to mix the ice cream. You want to break up the frozen bits and mix them into the unfrozen bits.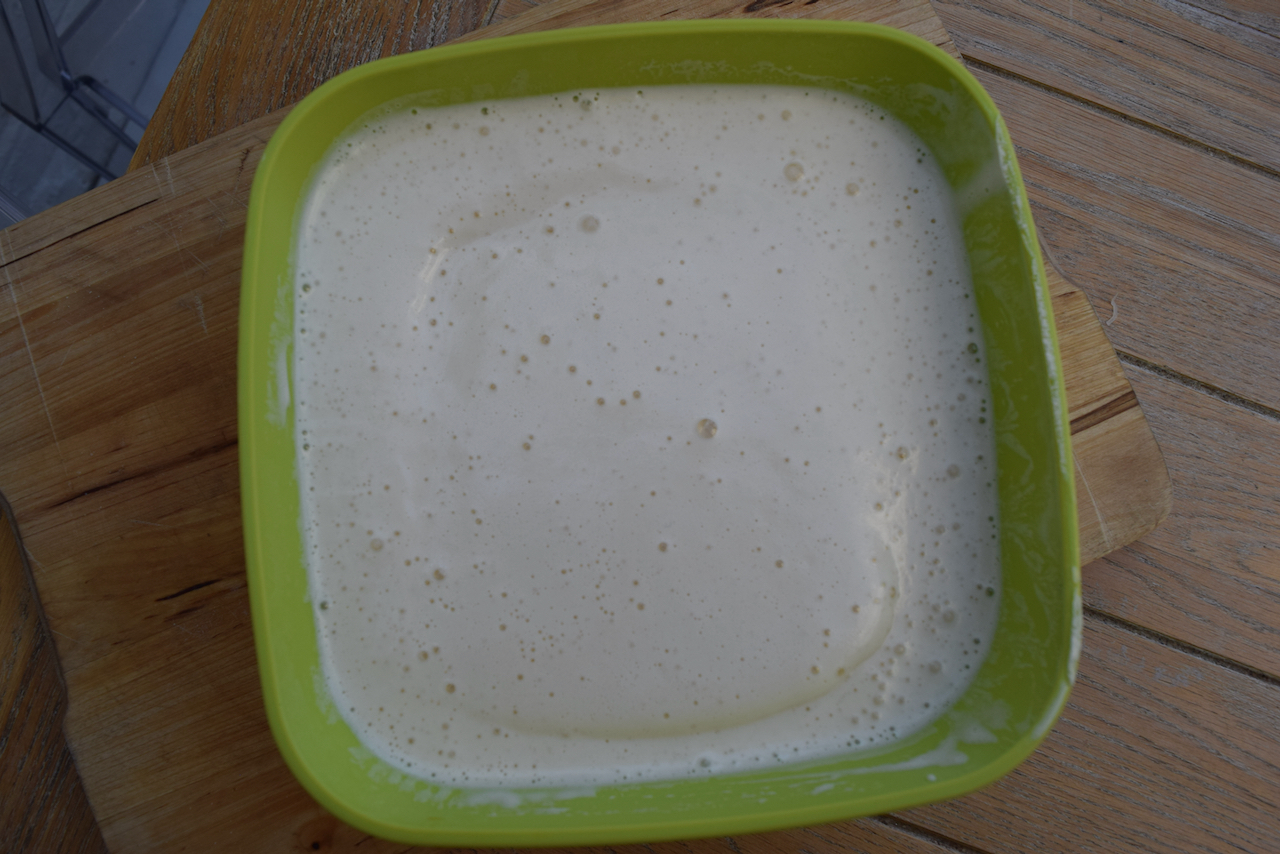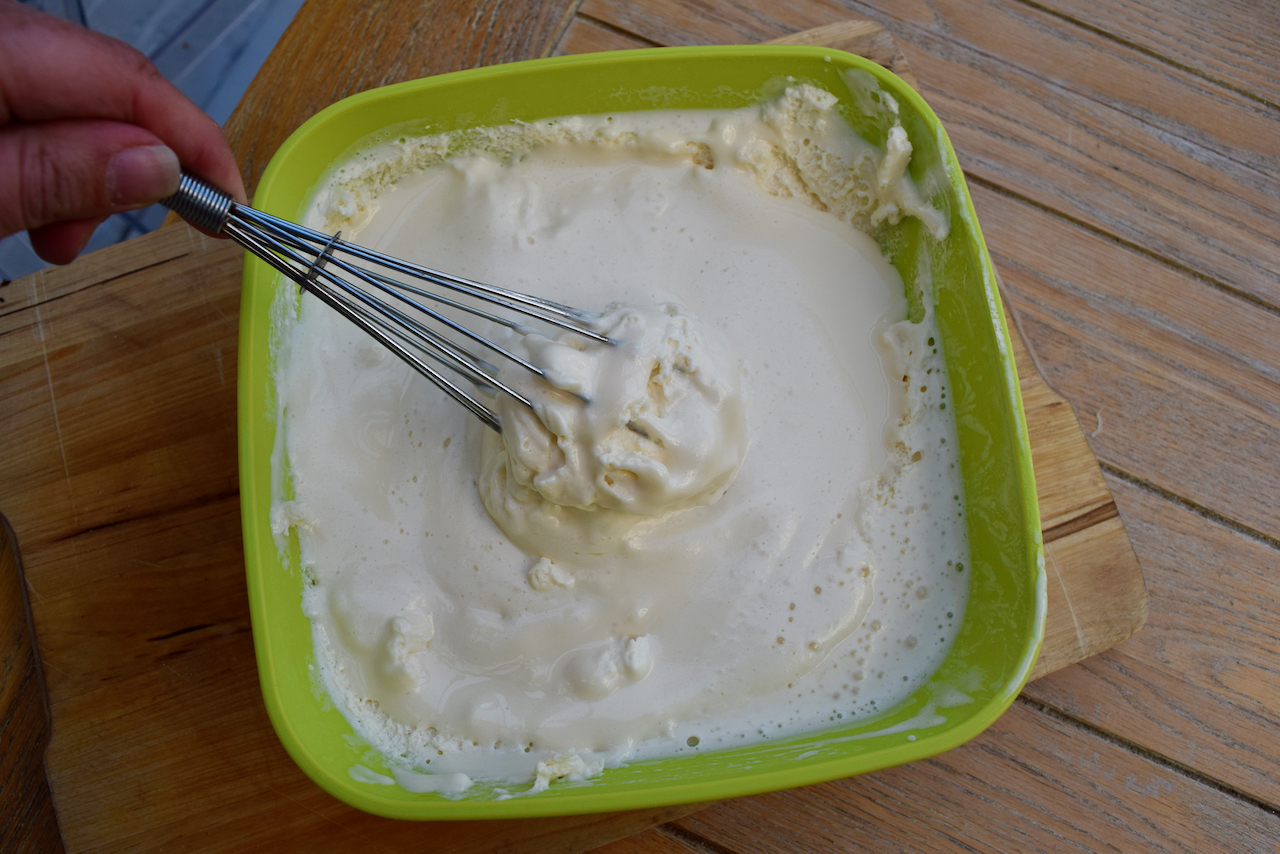 Repeat this another two times, leaving an hour between the whiskings. After the final whisk, leave your ice cream to freeze either overnight or for at least 4 hours.
While it's freezing, you can get on with the Chocolate Sauce. Take a small pan and whisk together the cocoa, caster sugar and the pinch of salt. Whisk in the water until it's smooth-ish.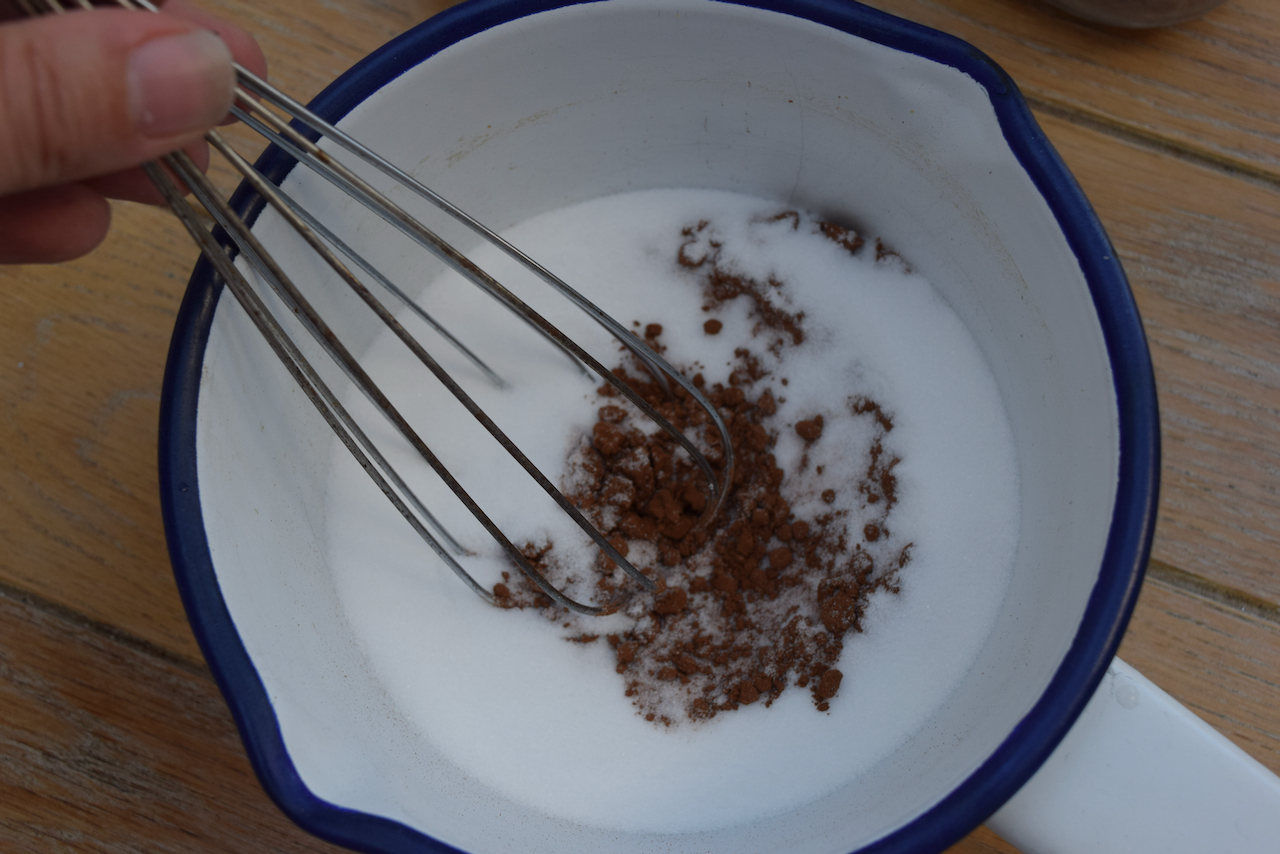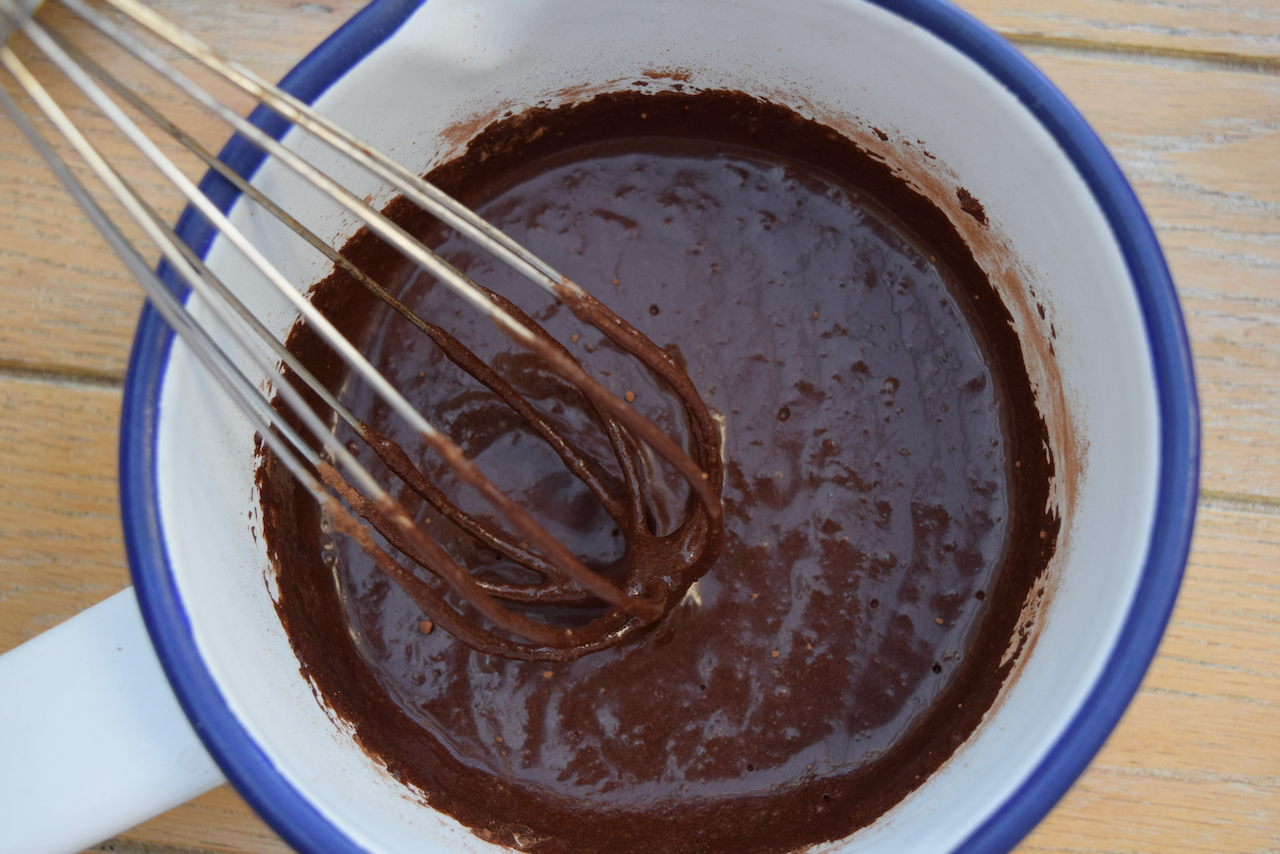 Pop on the hob over a medium heat and, stirring, bring up to the simmer. Cook for around a minute then remove from the heat.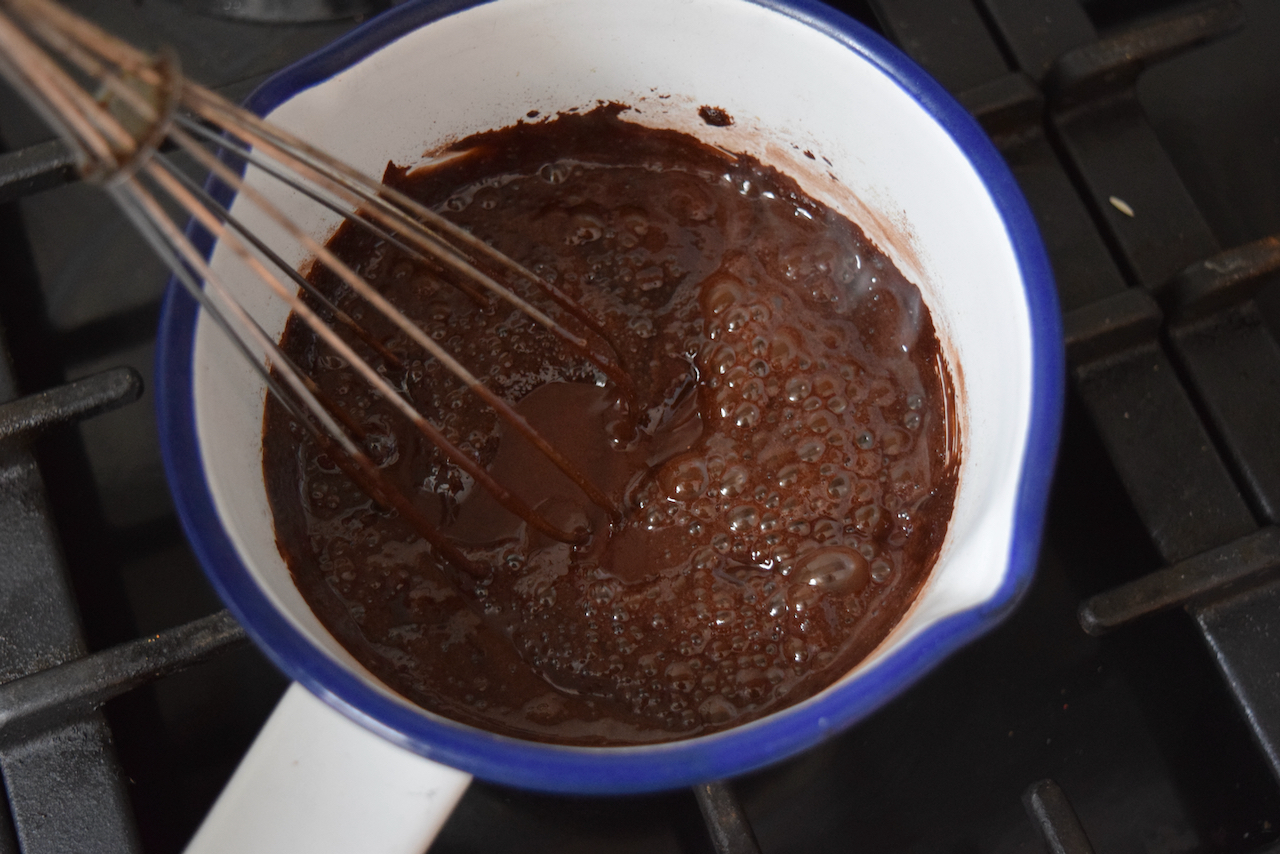 Stir in the knob of butter and the teaspoon of vanilla then pour into a jug or jar to cool.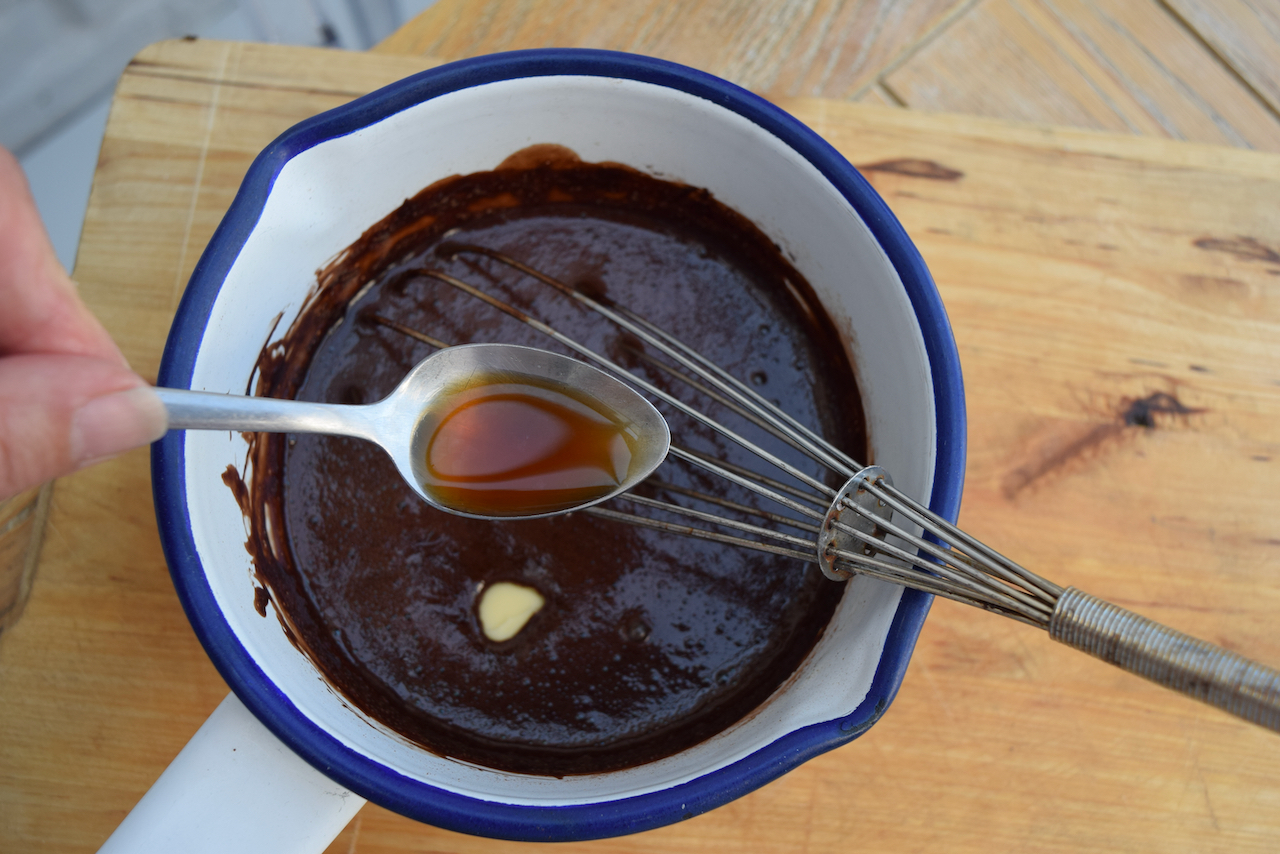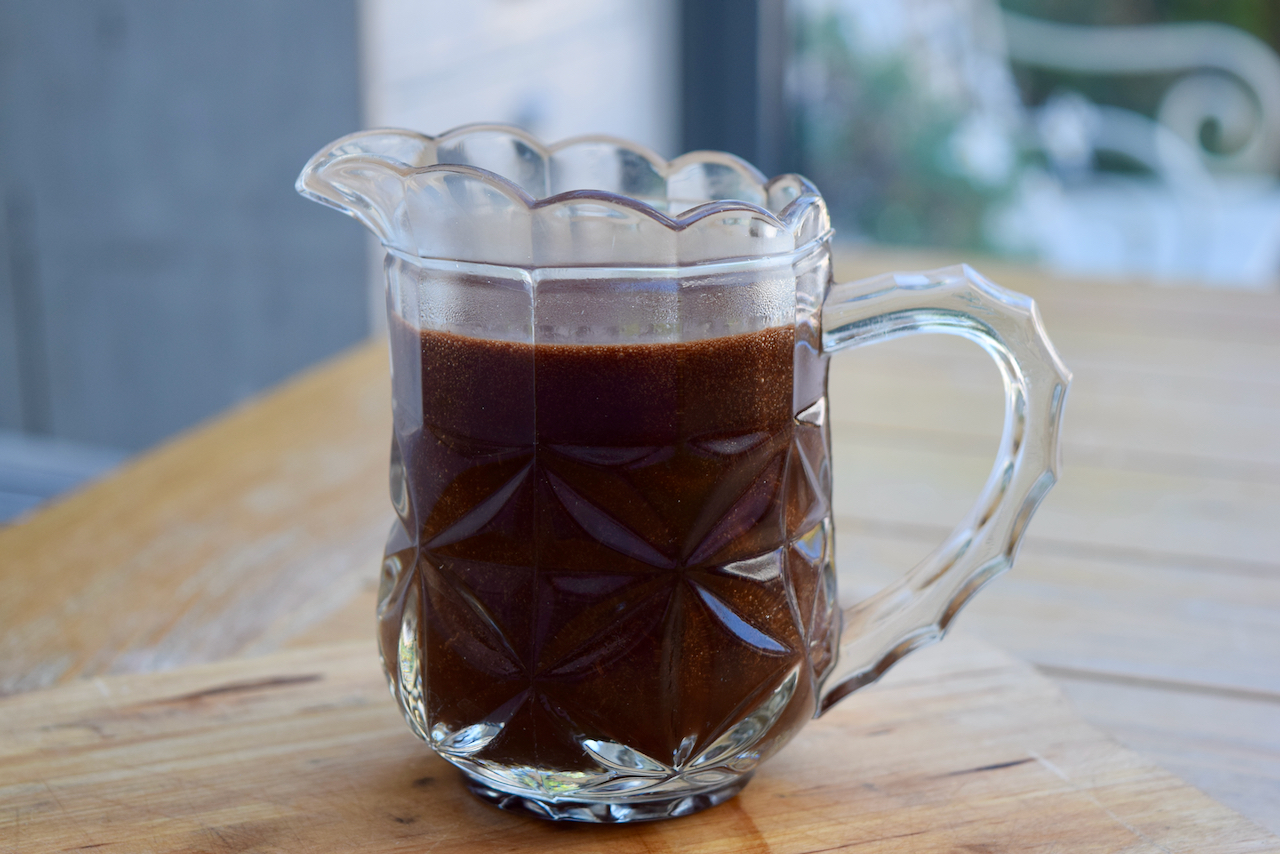 When your ice cream is ready to serve, go ahead and serve. It's a wonderful soft ice cream, so no need to leave to soften in advance. Scoop into a bowl and slather in plenty of your chocolate sauce. If you love a sprinkle then don't be shy.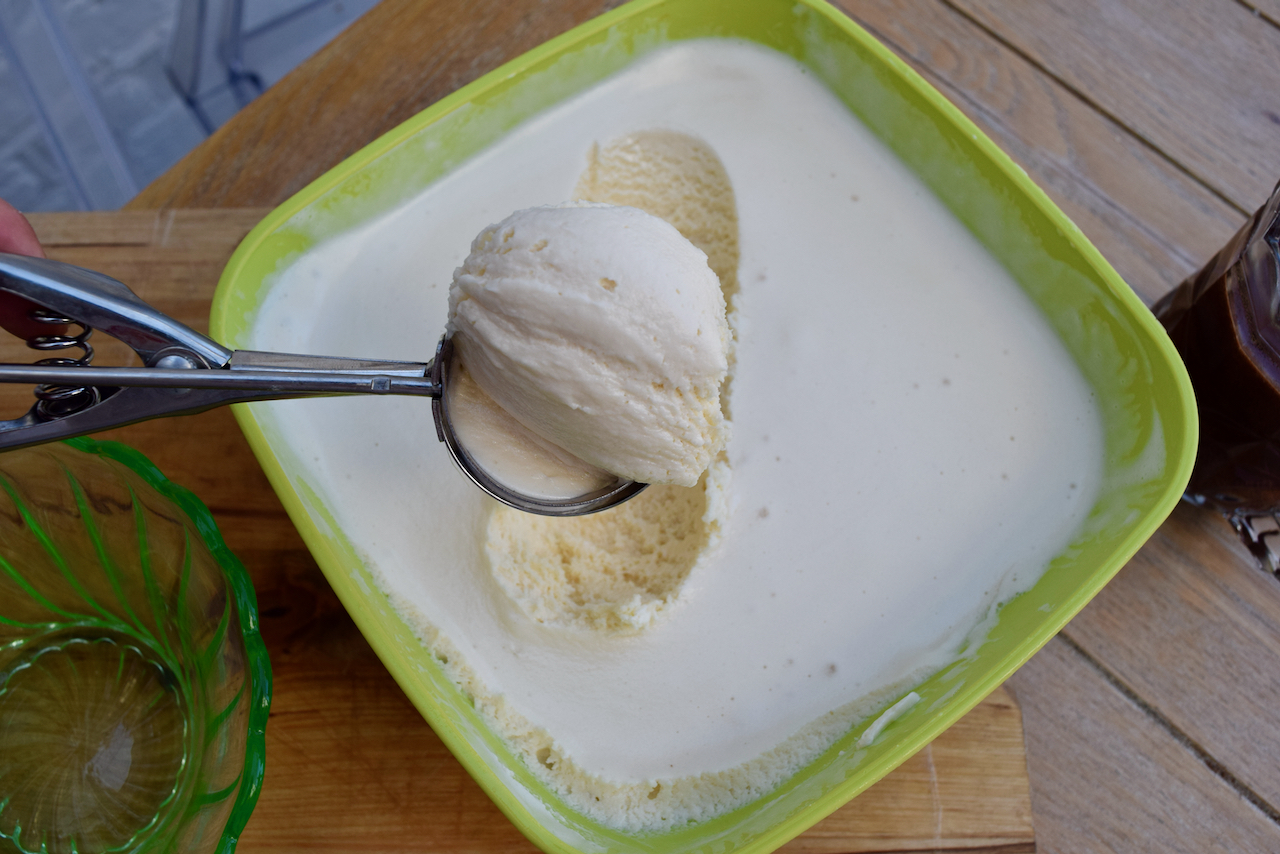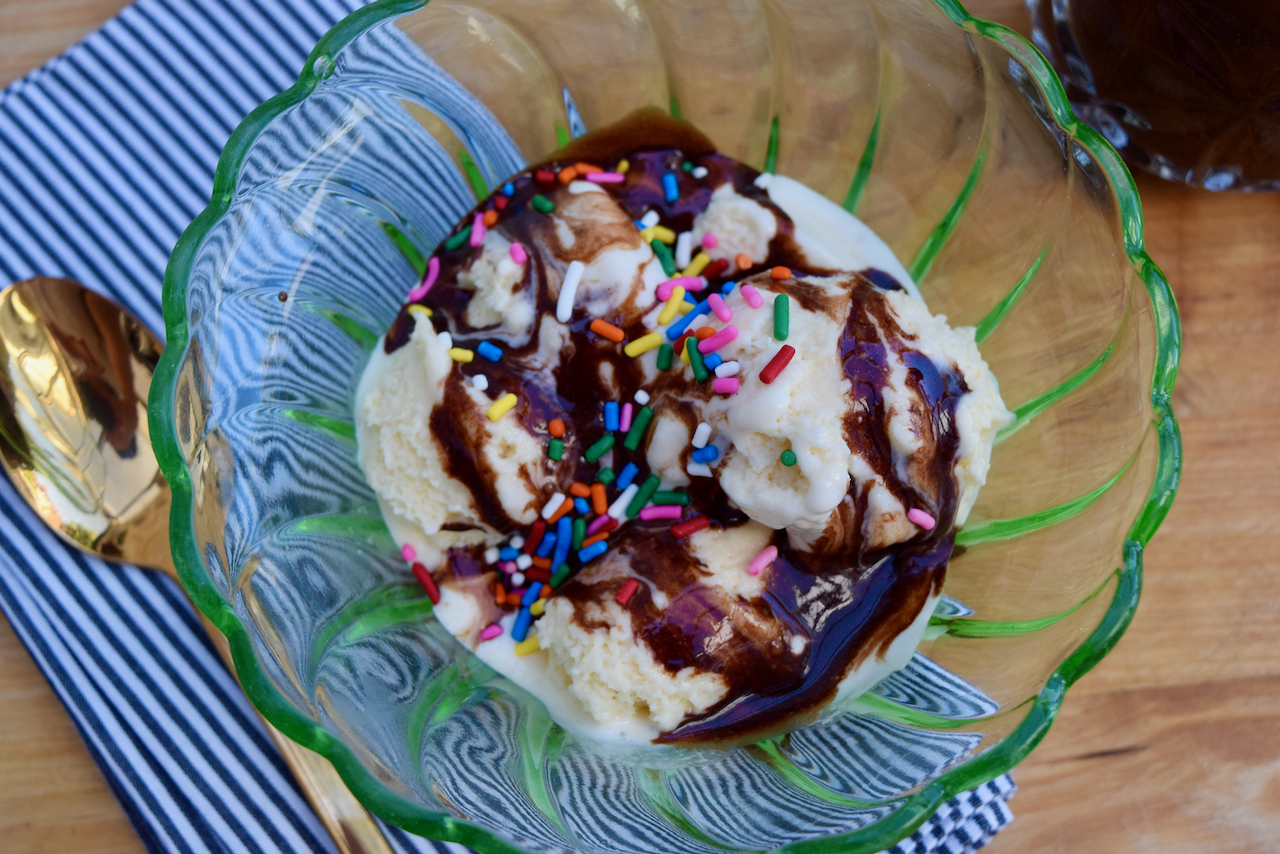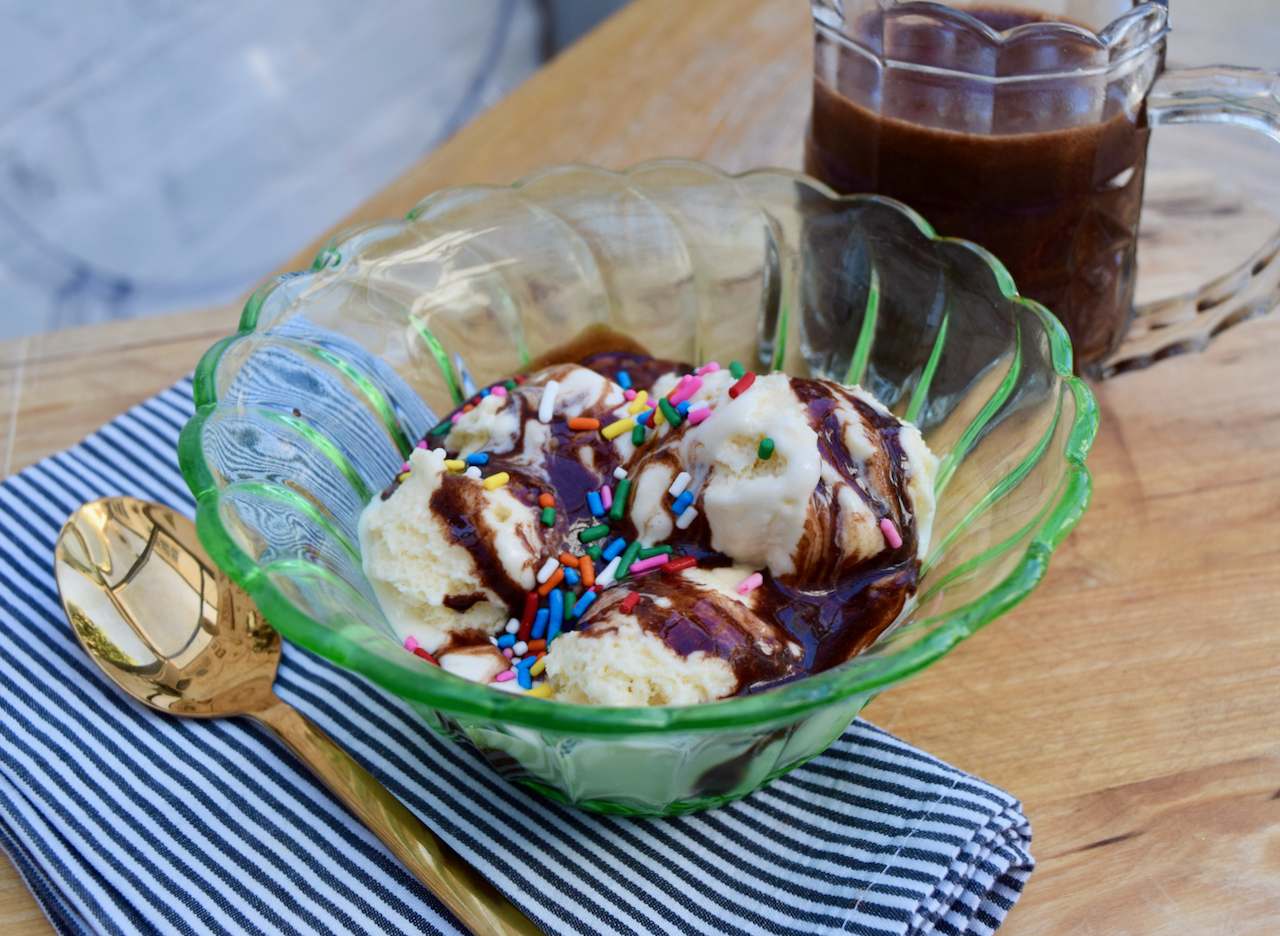 I'm loving the challenge of cooking with what I have, it appeals to my creative, and frugal, nature. Brace yourself, however, as I have a lot of dried split peas and two tubs of hot chocolate to play with next week.
Lucy x
Evaporated Milk Ice Cream with Chocolate Sauce Recipe
Makes enough for about 4 people, unless you're greedy
You will need a stand mixer or whisk for the ice cream
Ice Cream
1 x 400g tin (or thereabouts) Evaporated Milk, chilled overnight in the fridge
100g icing sugar
2 teaspoons vanilla extract
Quick Chocolate Sauce
50g cocoa powder
150g caster sugar
a pinch salt
125ml cold water
a knob of butter
1 teaspoon vanilla extract
Sprinkles to decorate, if you like
For the ice cream take your chilled evaporated milk out of the fridge and place in the bowl of your stand mixer or bowl with the icing sugar and vanilla. Whisk well until the mixture has doubled in size and frothed up. Pour into a freezer container and put in the freezer for an hour.
When the hour is up, take out of the freezer and either whisk again in your mixer or whisk by hand to break up the ice cream. Put back in the freezer for another hour. Repeat, then repeat once more.
After the final whisk freeze for a further 4 hours, or overnight until frozen. It will not be solid, the ice cream has a nice soft serve consistency. Serve with the chocolate sauce and sprinkles, if you like.
For the quick chocolate sauce, take a small saucepan and, off the heat, whisk together the cocoa, sugar and salt. Whisk in the cold water then put over a medium heat on the hob and bring up to the simmer, stirring as you go. Allow to simmer for around a minute then take off the heat.
Stir in the knob of butter and vanilla then pour into a jug or jar and leave to cool slightly for a hot sauce, or store in the fridge until needed. This will keep in the fridge for around a week.