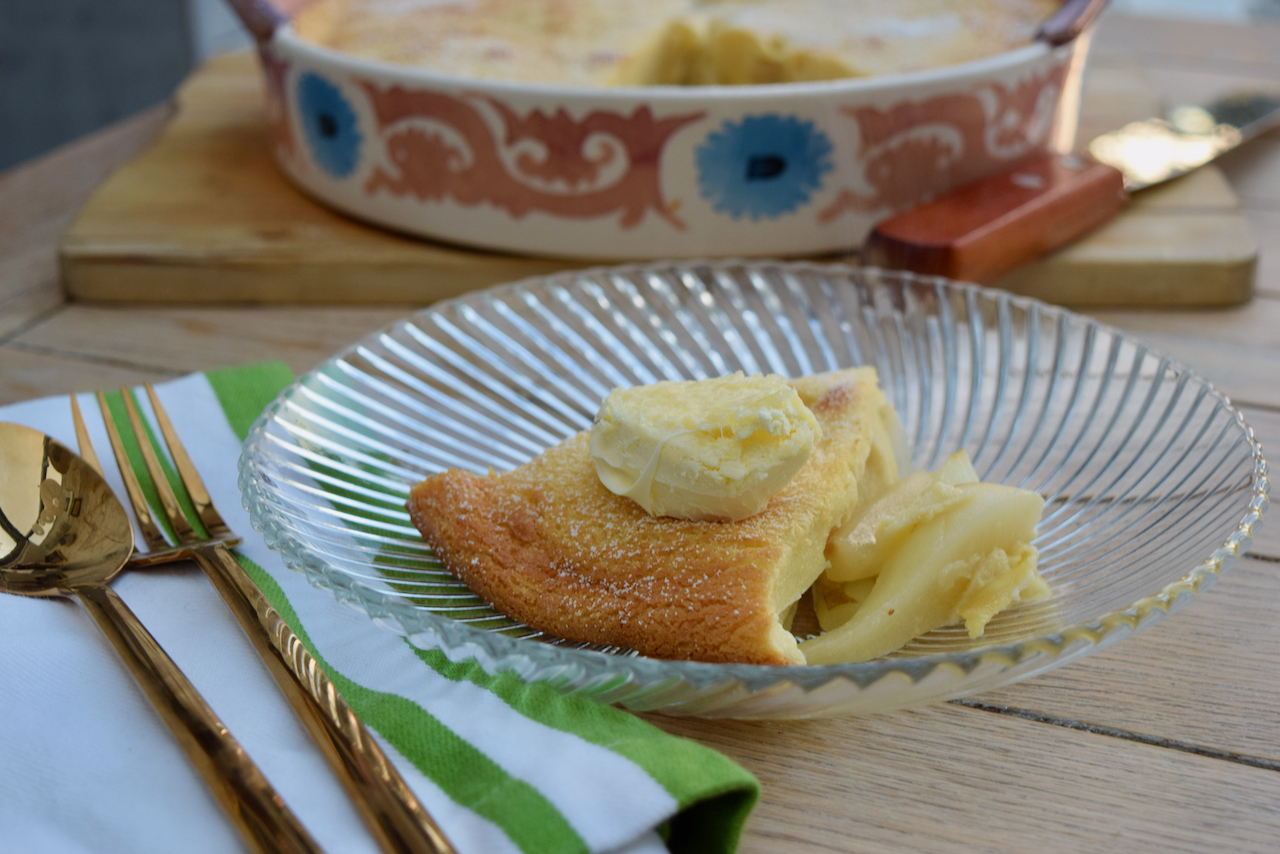 Pear and Amaretto Clafoutis recipe
We're not really a family of fruit eaters. Shameful I know, but my fruit bowl mainly consists of lemons and limes for gin and tonics. However, I do eat more fruit in the winter as I love plums, clementines and pears. Being surrounded by fruit shirkers I get to enjoy all these by myself, unless of course they feature in my Pear and Amaretto Clafoutis, when everyone suddenly becomes a fruit fan.
Randomly, prior to this pear affair, I was a Clafoutis virgin. I'd eaten many, just never made one. Had I known a Clafoutis was such a simple business, I'd have made one much sooner. It is, in layman's terms, a slightly cakey custardy pud, featuring beautiful juicy pears. A glug of Amaretto liqueur adds just a hint of my beloved almond flavour, but if you prefer, as the lovely Ina did in the original recipe, go with pear or apple brandy for more of a fruity whiff.
If a winter Sunday pudding is your thing, then this Pear and Amaretto Clafoutis can be whipped up quickly and eaten even faster.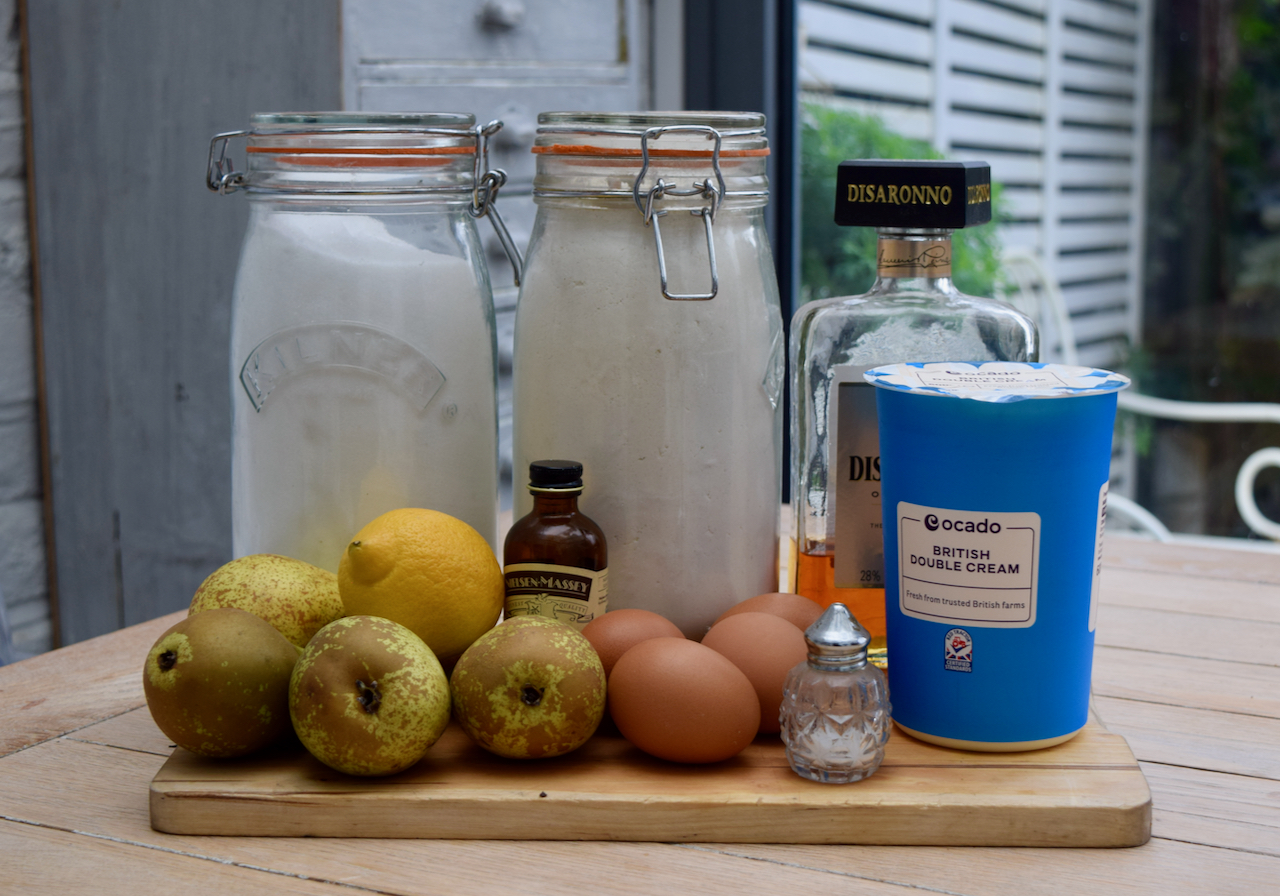 I'll be honest, the pears are the stars of this show, however, look at the huge pot of double cream and the Amaretto hiding behind it, also vying for centre stage. So this isn't a low calorie pud, but it's nearly Christmas, so all bets are almost off.
Make a start on this Clafoutis by buttering your chosen large baking dish and pre heating your oven to 170 degrees fan assisted. Next either the lazy way with a stand mixer and paddle attachment or the work-out way in a bowl with hand whisk, mix the eggs and sugar for around 3 minutes until light and fluffy.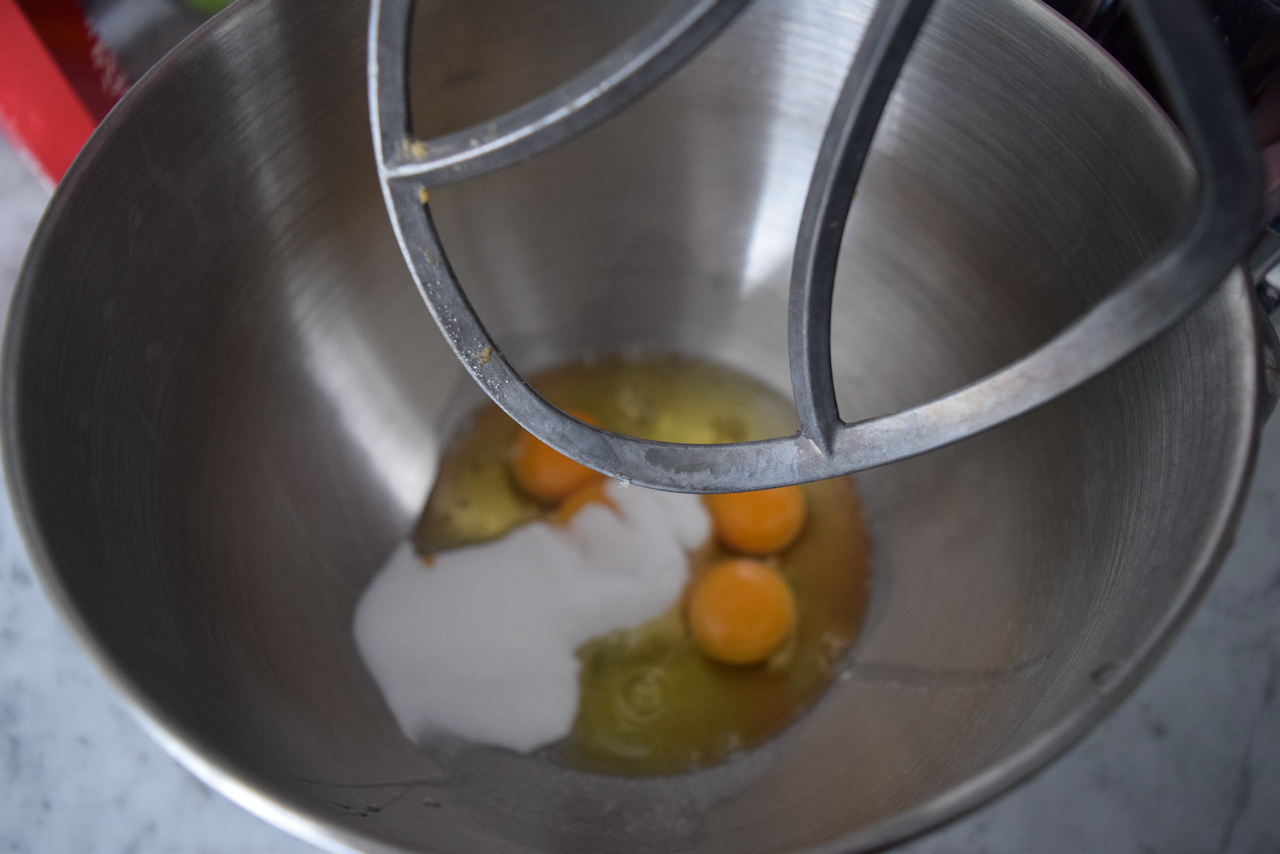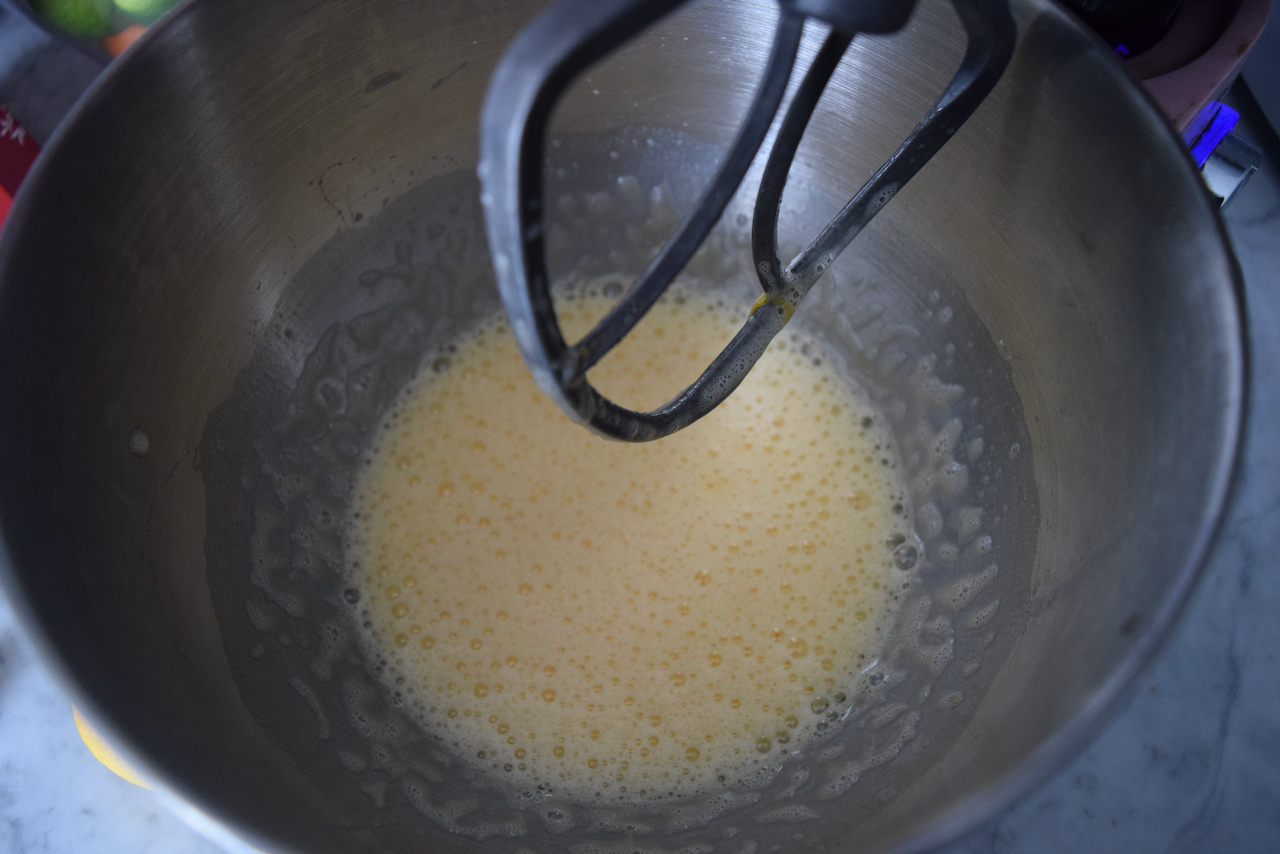 Next, pour in the cream, flour, lemon zest, vanilla, Amaretto and salt. Fold into the egg mixture on a low speed until you have a smooth batter.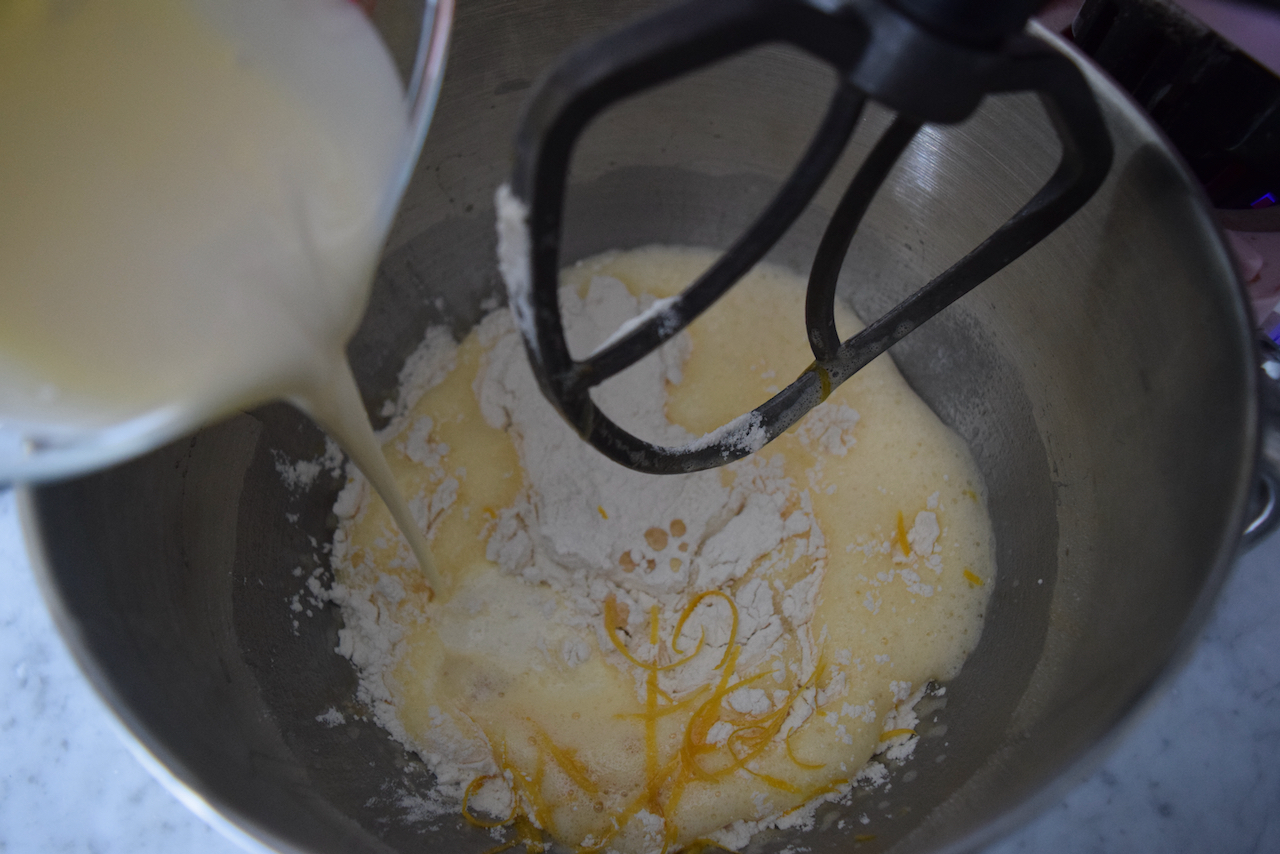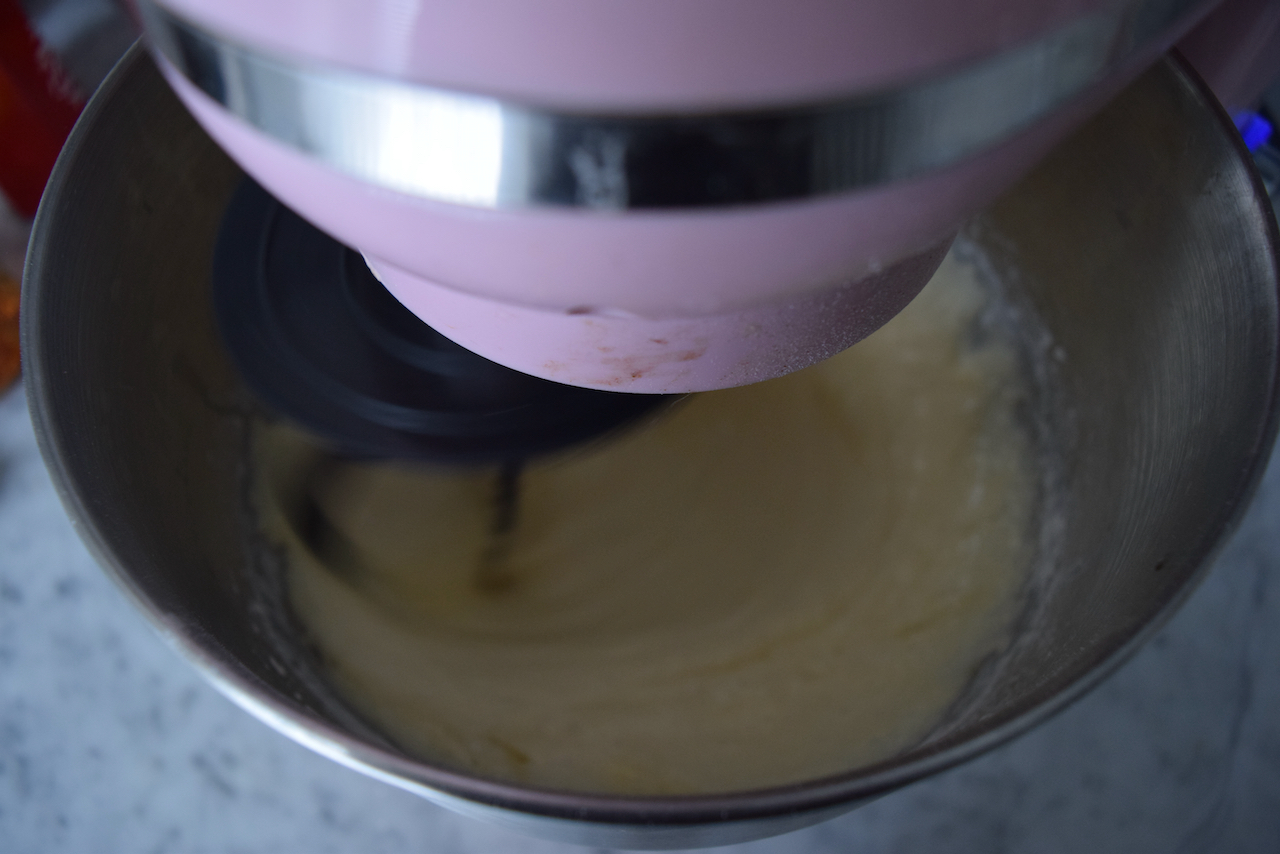 Leave the batter to rest for 10 minutes while you peel, core and slice the pears. Arrange them artistically-ish in the base of your buttered dish.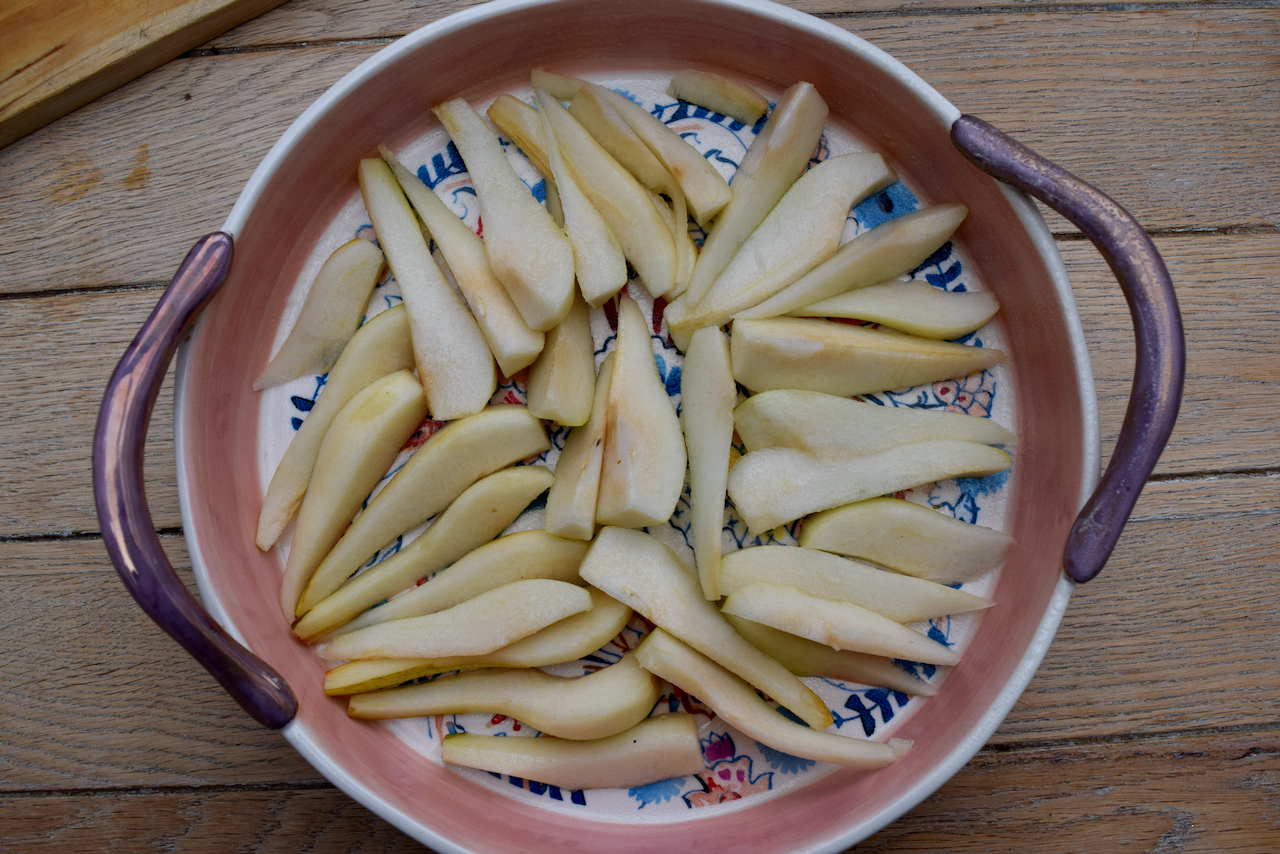 Now pour on the rested batter, covering the pears.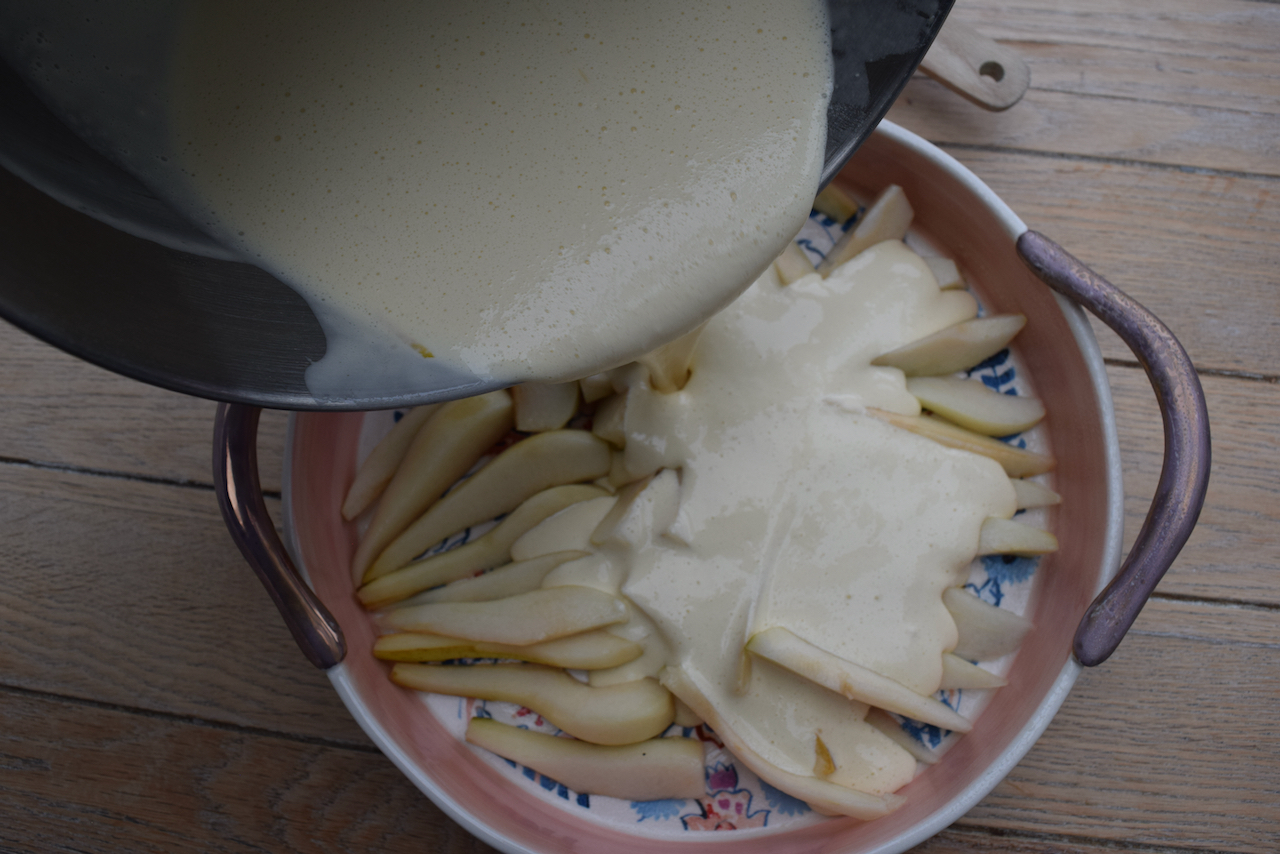 Bake your Clafoutis for 35 to 40 minutes, or until golden, risen and firm to the touch.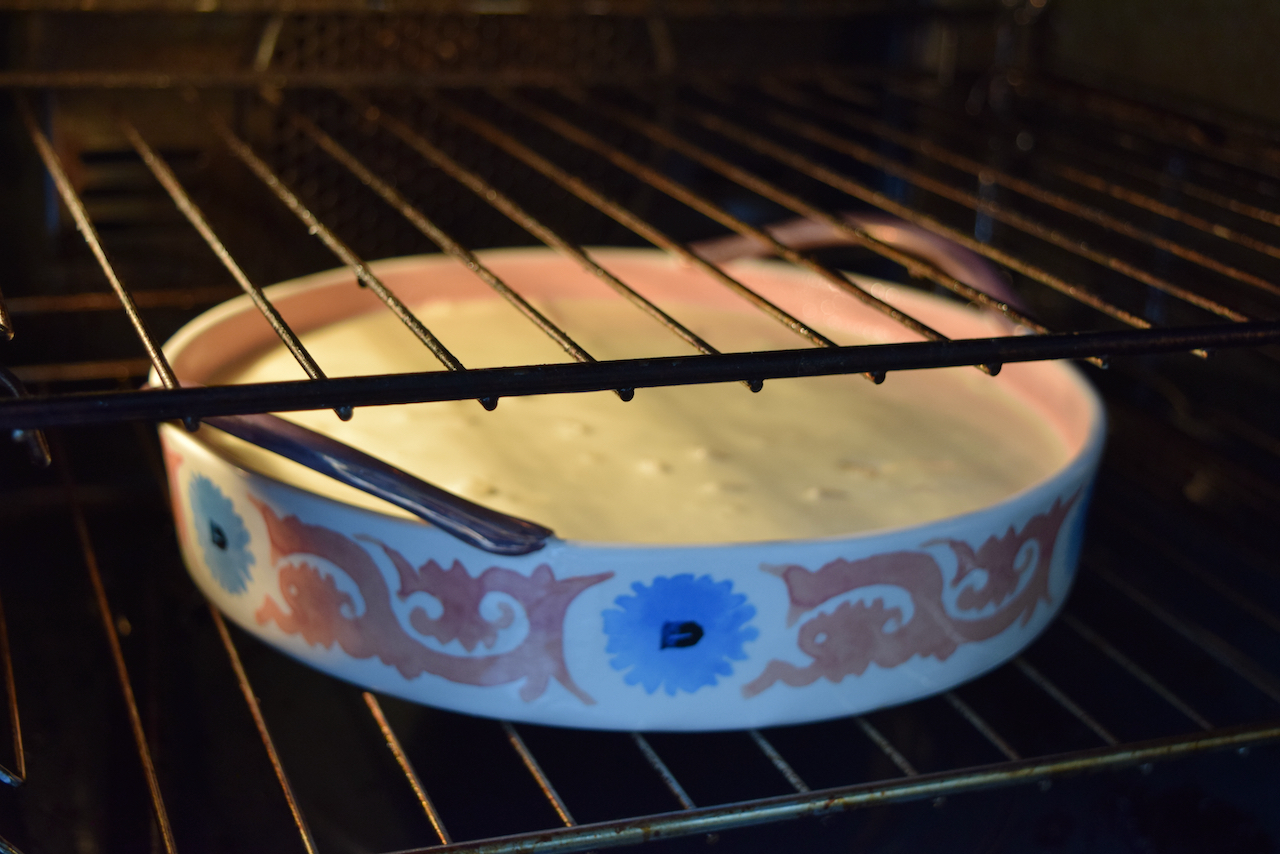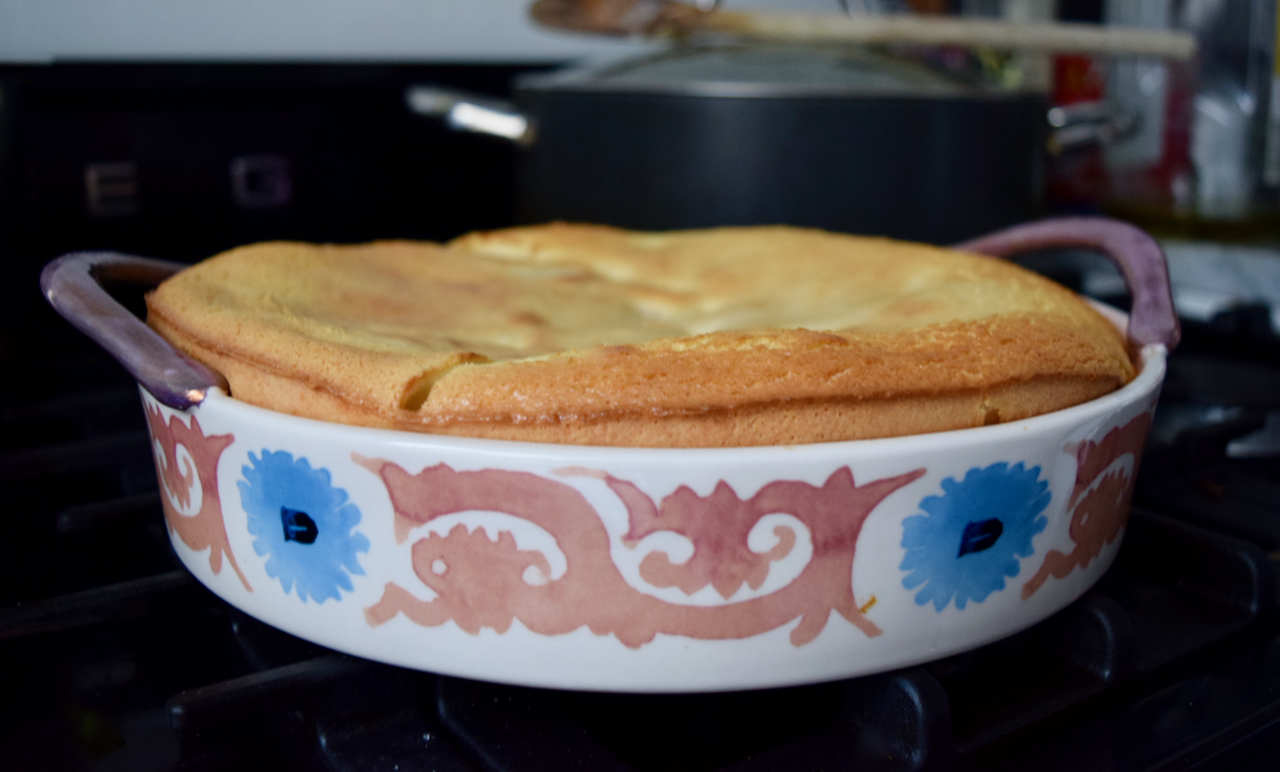 Dust with icing sugar then serve hot or warm with lashings of cream *I couldn't resist clotted*, ice cream or custard.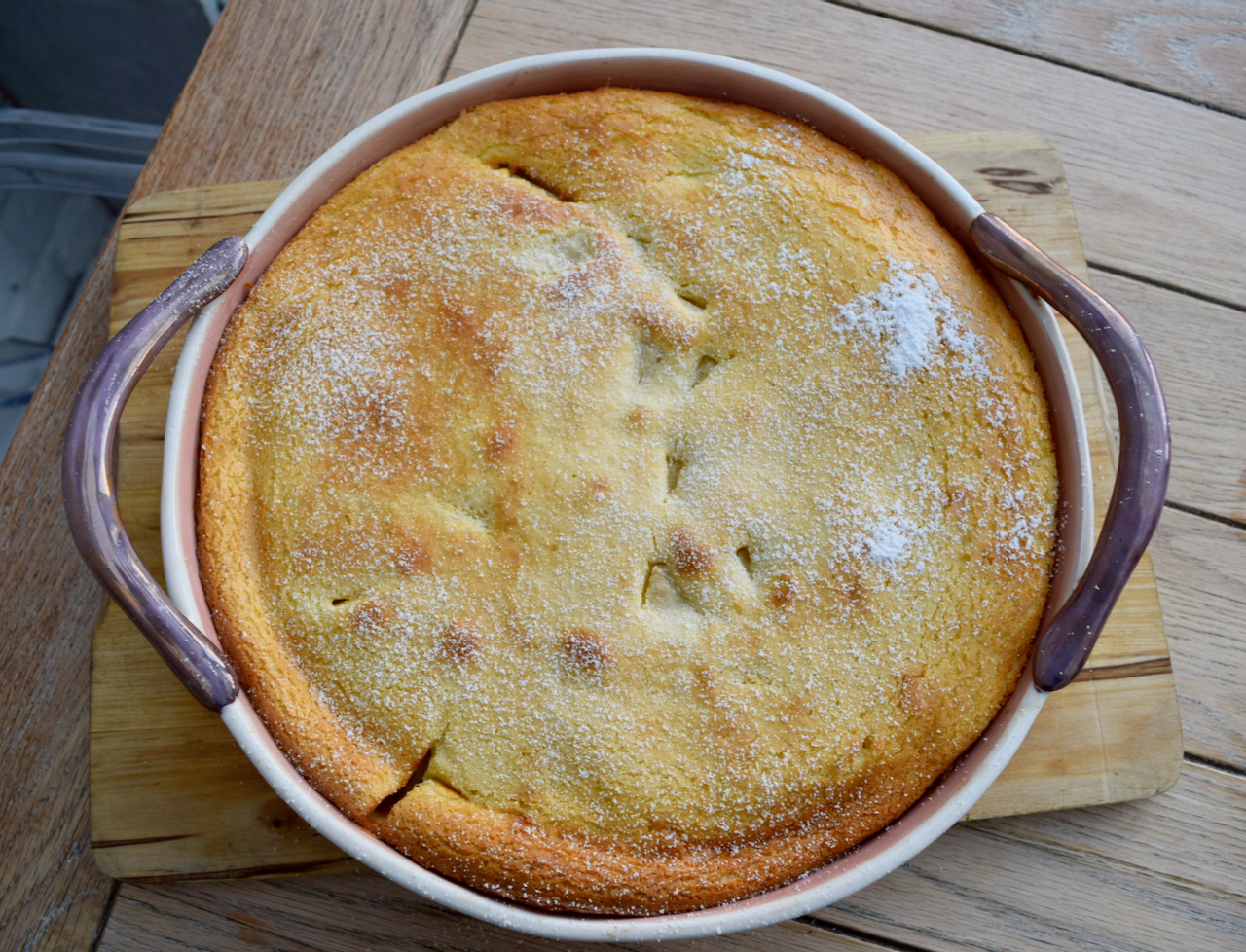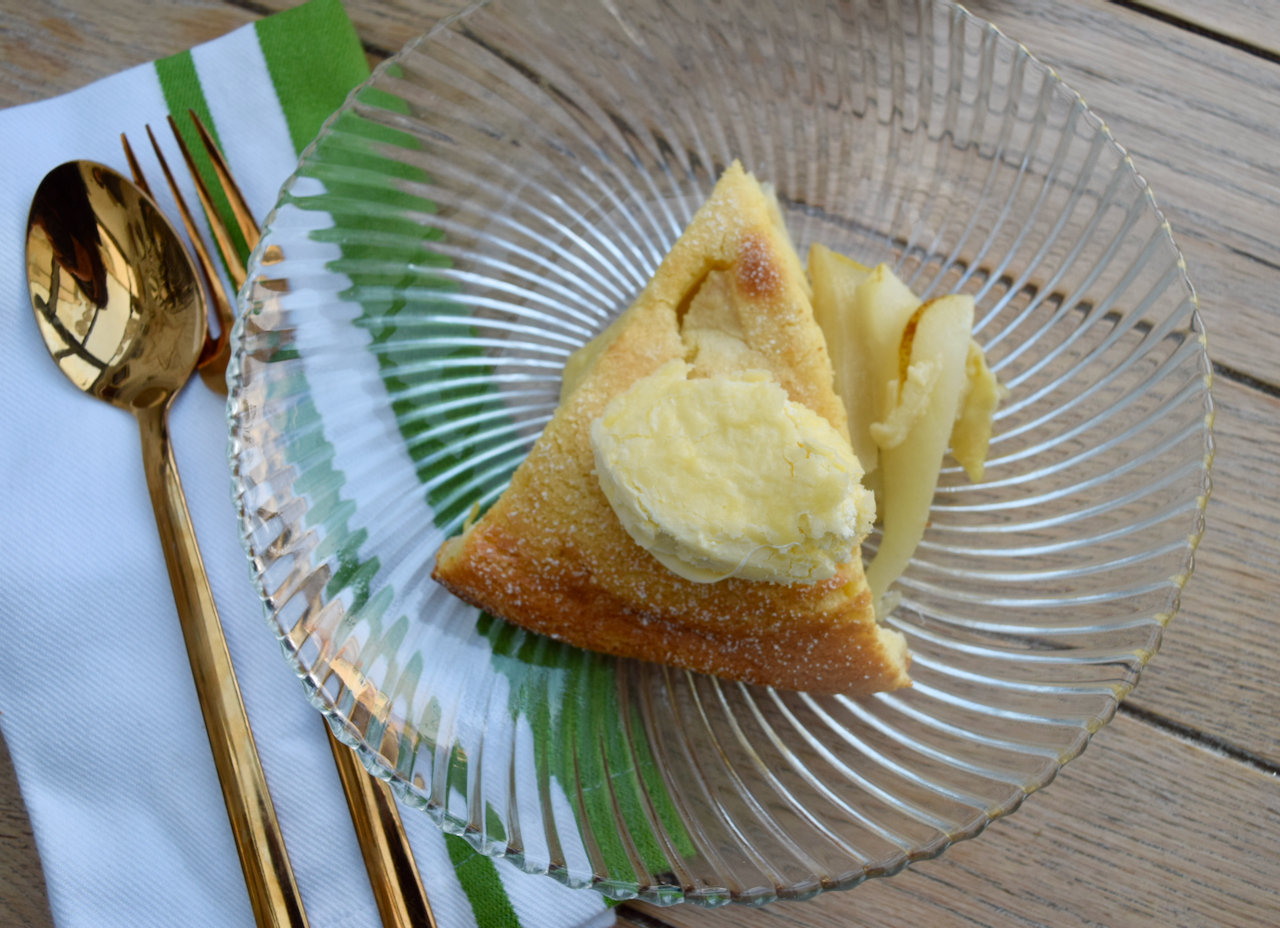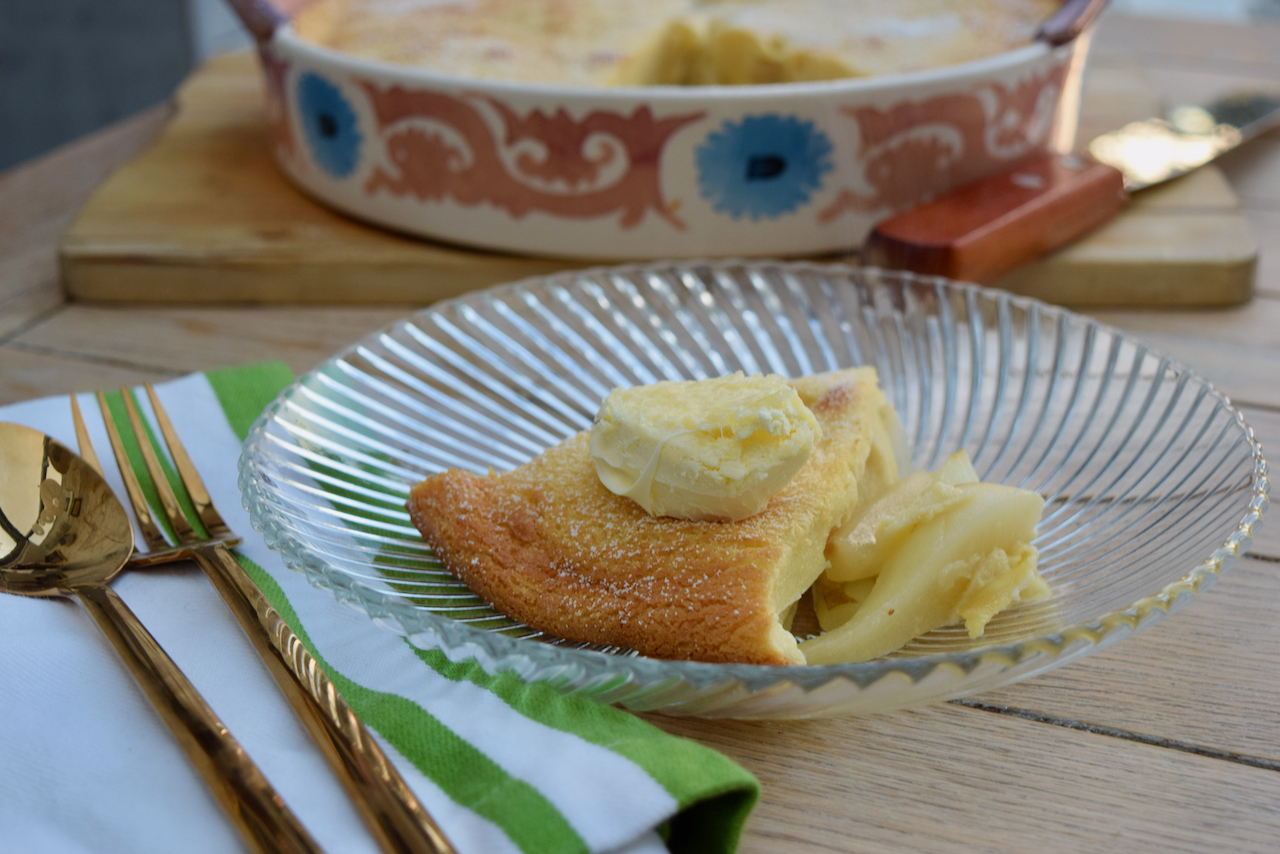 Fluffy, custardy, cakey, peary this is winter pudding fodder at it's finest. And with the state of my social calender at the moment the win for me it that it's super quick.
Lucy x
Pear and Amaretto Clafoutis recipe
Serves a generous 8
You will just need a stand mixer or bowl and hand whisk for this and a 10 inch round baking dish
70g caster sugar
4 eggs (mine were small, if you have large eggs use 3)
90g plain flour
350ml double cream
2 teaspoons vanilla extract
2 tablespoons Amaretto
Grated zest of a lemon
1/4 teaspoon salt
4 ripe pears, mine were Conference pears
Icing sugar to dust, cream, custard or ice cream to serve
Butter your chosen round baking dish really well and pre heat the oven to 170 degrees fan assisted.
In a bowl with a hand whisk or your stand mixer with a paddle attachment whisk the eggs and caster sugar for around 3 minutes until light and fluffy. Turn the speed down and add the flour, cream, vanilla, lemon zest, salt and Amaretto and mix until you have a smooth batter. Leave to rest for 10 minutes.
Peel the pears, remove the core then slice and arrange, artistically, in your baking dish. Once the batter has rested, pour over the pear slices then place into your hot oven. Bake for 35 to 40 minutes until it's well risen, golden, firm and smelling amazing.
Dust with icing sugar and serve in generous wedges with plenty of cream, mine was clotted, ice cream or custard.
Any leftovers are just as tasty reheated the next day.