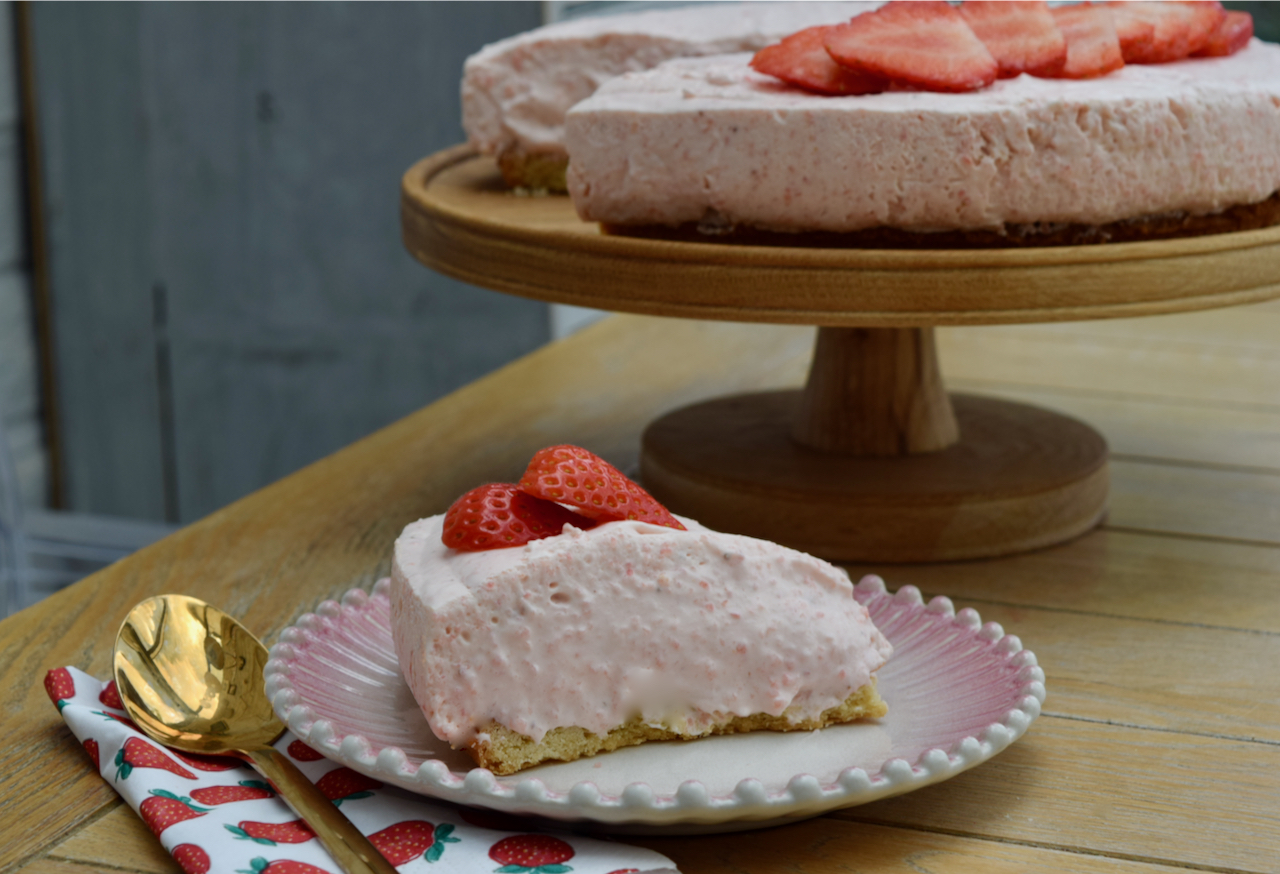 Strawberries and Cream Pie recipe
Summer's here at last, and so are beautiful, juicy strawberries. Not the crappy ones imported in the winter, all hard and tasteless; homegrown strawberries are the ipitomy of an English summer. And now we're allowed to entertain friends and family again, it's time to make this bloody great big Strawberries and Cream Pie.
This is a total summer dessert win involving all my favourite things. The base is made from much loved shortbread, crisp, golden and sweet. The huge top is a not overly sweet combination of juicy strawberries, a touch of lemon and a bucket load of cream. This creation takes a little bit of time to make, but it's really easy. The creamy business uses gelatine to give a bit of firmness and for the first time in years, I used the powdered version. I am much more au fait with leaf gelatine but as the recipe called for powdered, and I was too lazy to do the maths involved in converting, I went with it and the results were lovely. Such was my desire to bury my face in the Strawberries and Cream Pie I whipped it out of the fridge a little too soon, but even then it still didn't disappoint. Huge thanks to the King Arthur website for me gaining at least a couple of pounds eating this.
Since I started writing this post, the summer appears to have disappeared in a huge downpour. But don't panic, this dessert will ensure summer lasts for as long as it takes you to devour it.
Not a huge line up for this strawberry dream dessert. And there's the powdered gelatine; you only need one sachet for this recipe, so you'll have a couple of packets left to make it again. You'll need all these strawberries and a few more for decoration and a few more for eating while you make the pie.
Make a start by buttering a 9 inch springform tin generously and pre heating your oven to 160 degrees fan assisted. Now, in either a food processor or a bowl with a hand whisk or a spoon, beat the soft butter, icing sugar, flour, salt and vanilla until you have a soft dough.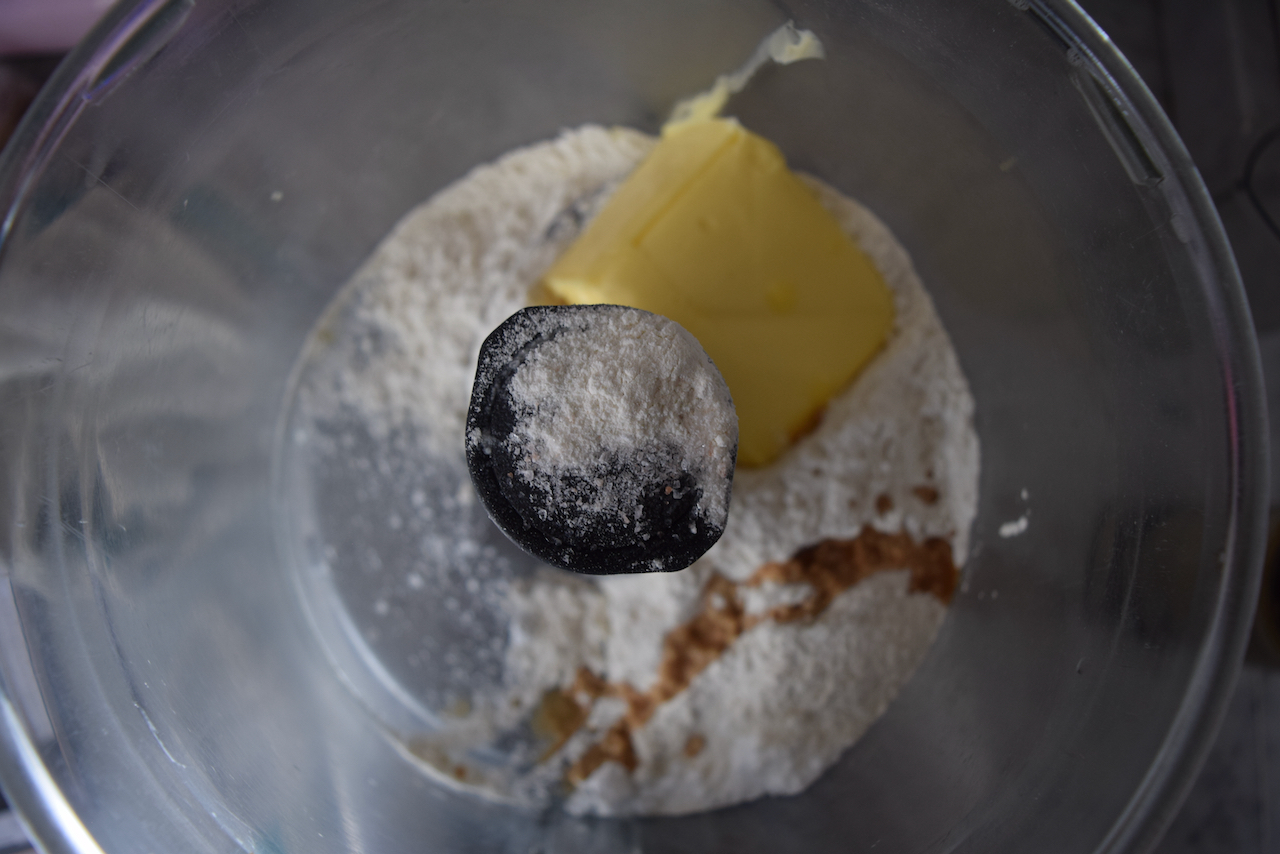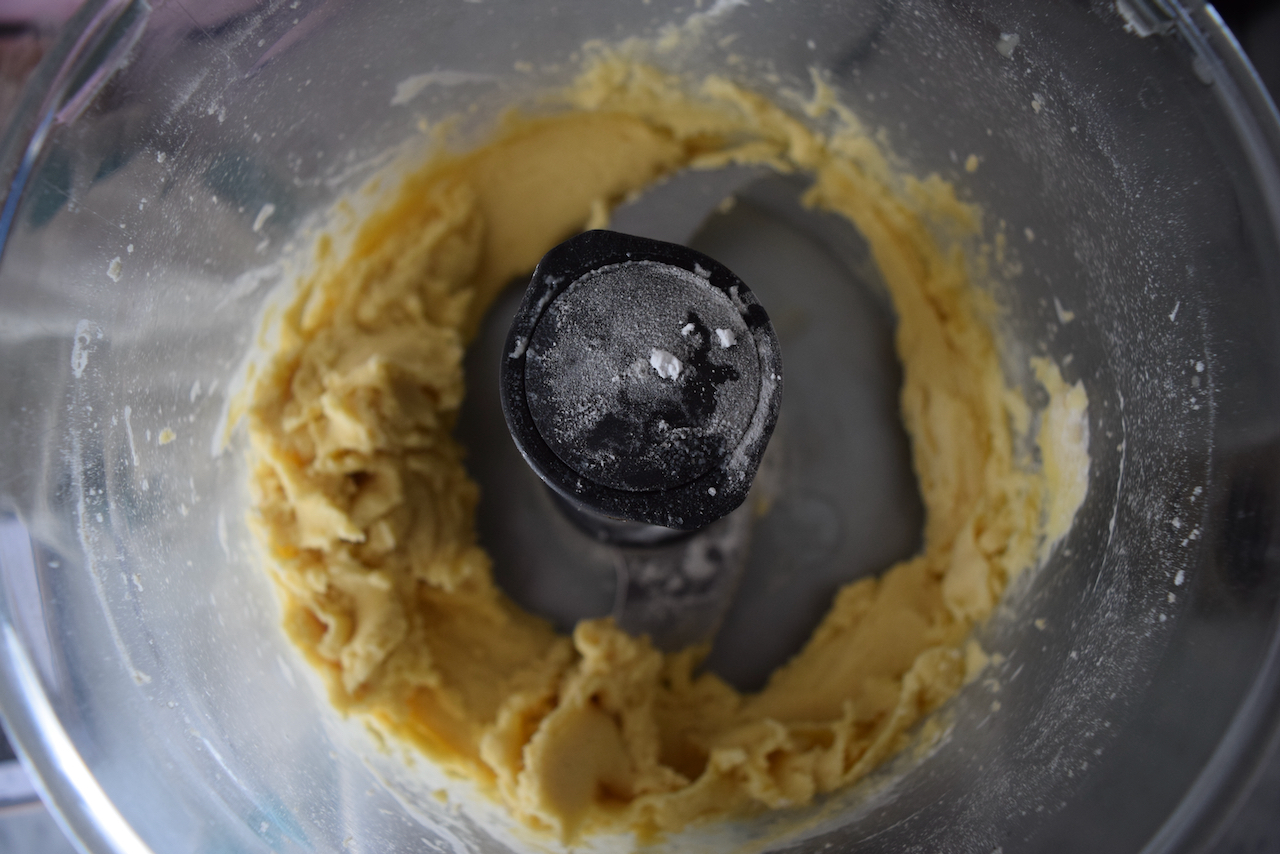 Press the soft dough in an even layer into the base of your well buttered tin. Then prick it all over with a fork and pop into the oven for around 20 minutes or until firm and just golden.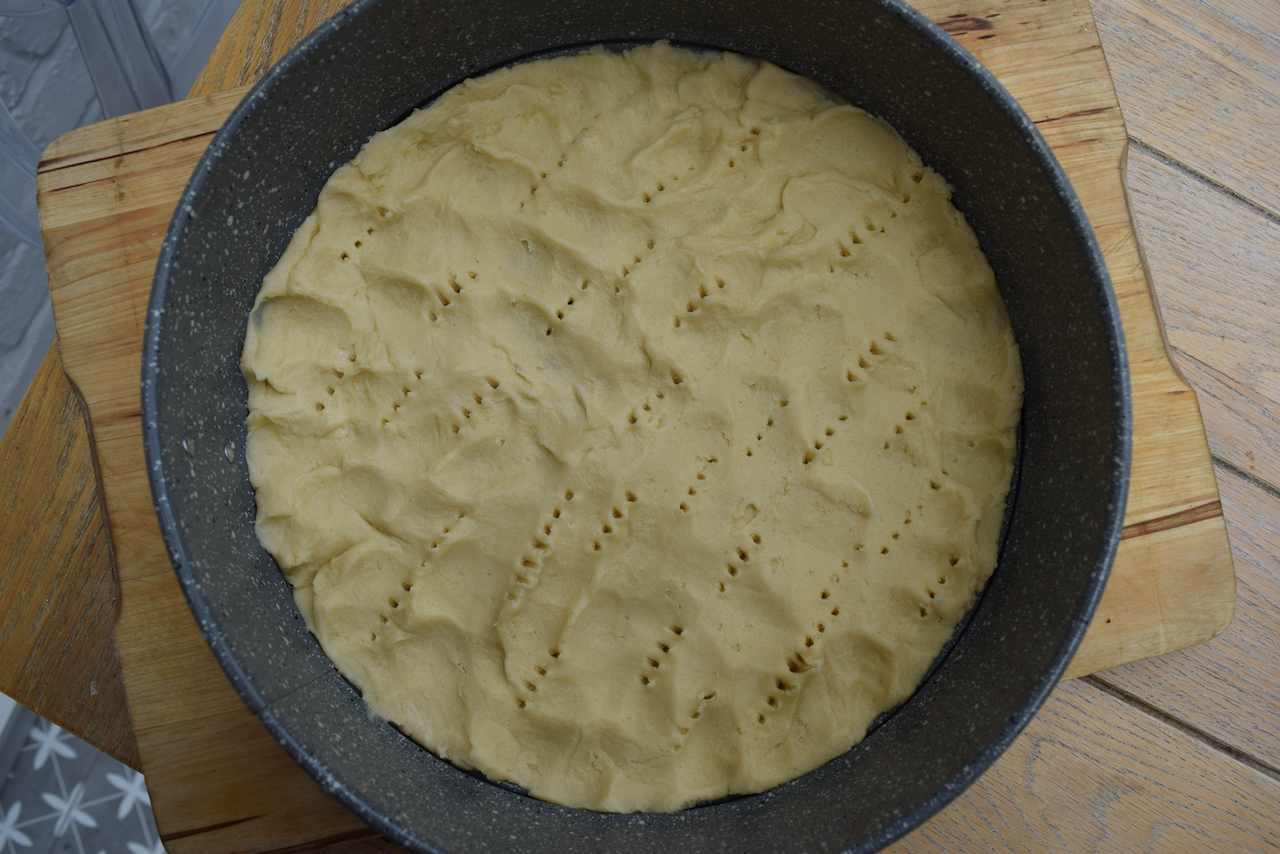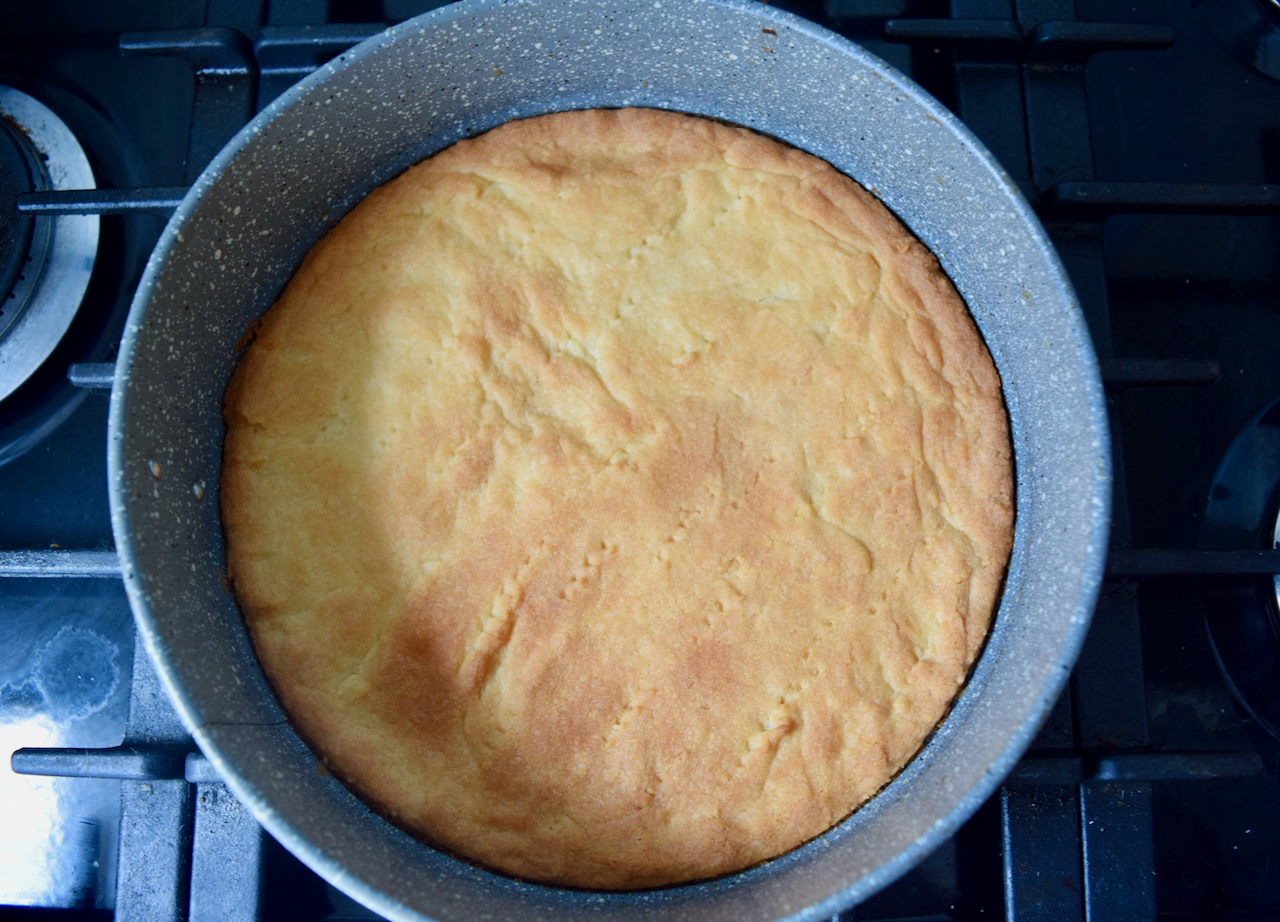 Leave this wonderful base to cool while you get on with the strawberries and cream filling. Cut the tops off your strawbs and put into a food processor or blender with the sugar and lemon juice. Process briefly.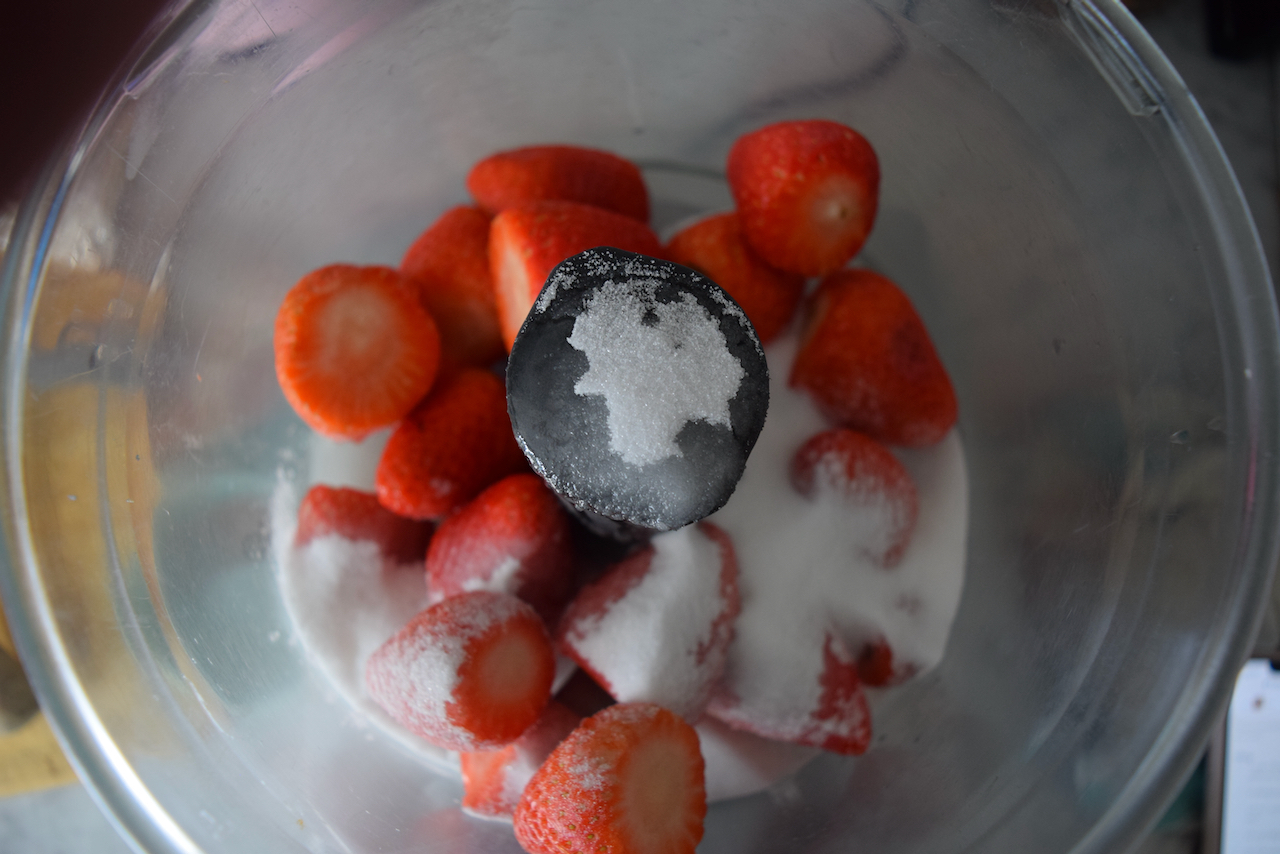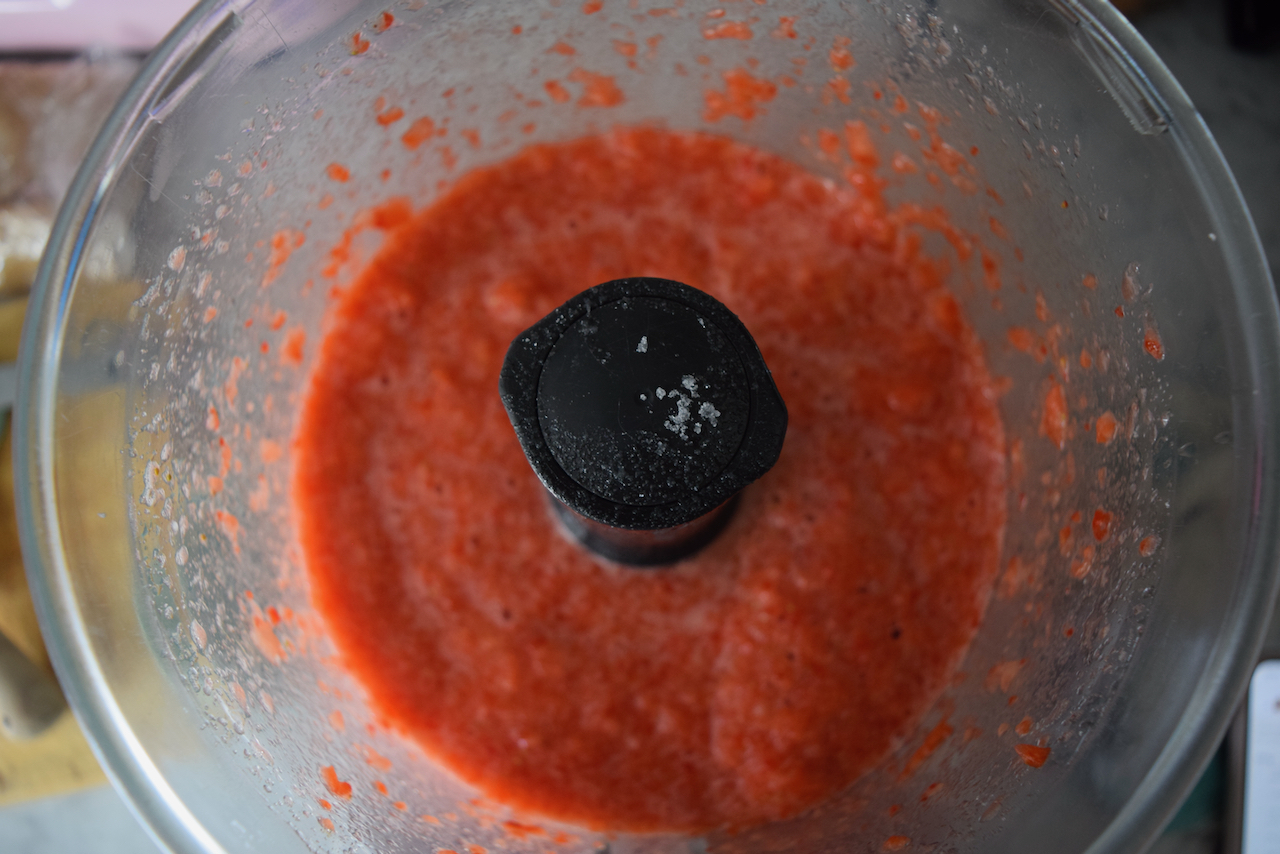 Now for the powdered gelatine. In a small jug or pan, stir together the sachet of gelatine with 80ml of cold water; it will look like wallpaper paste. Heat or microwave briefly until the gelatine has dissolved and the liquid is clear.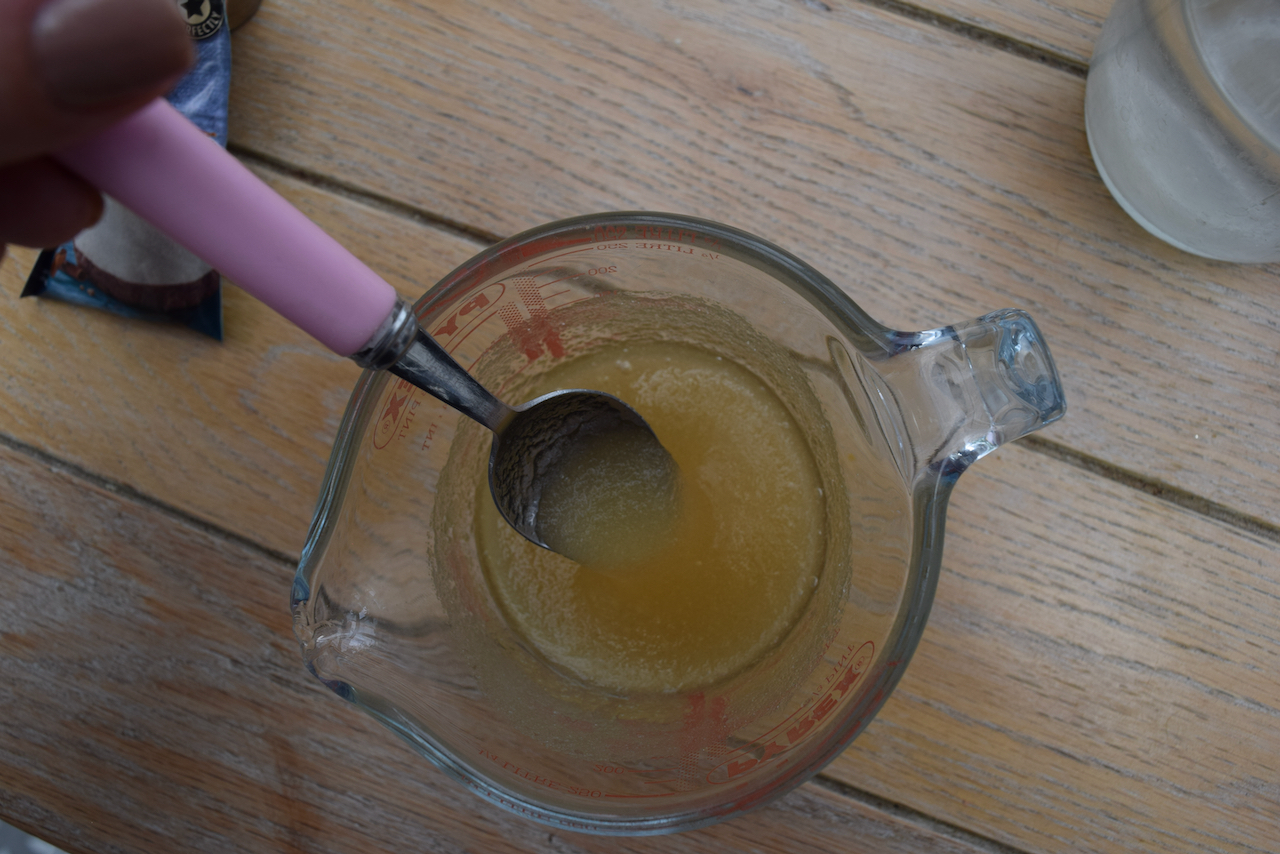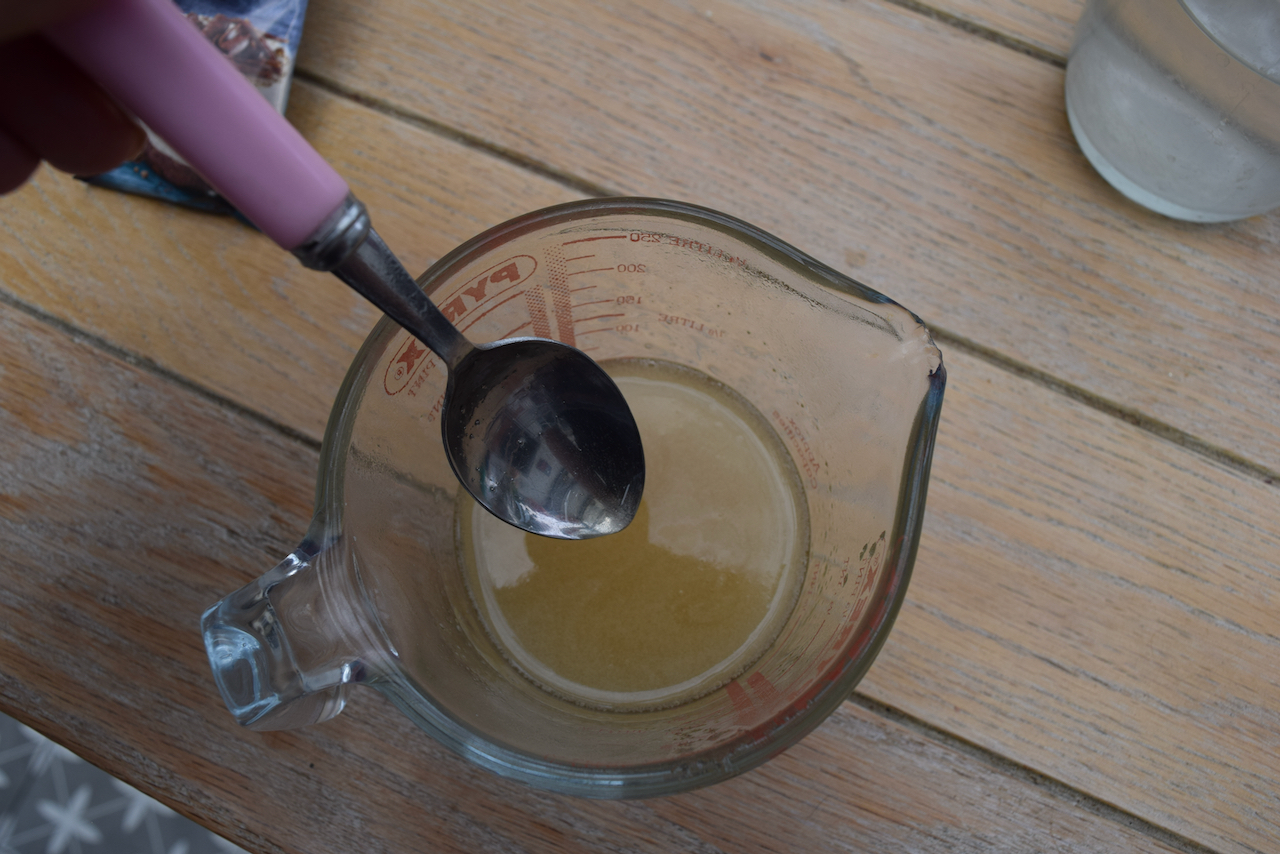 Pour the liquid into the strawberry mixture and process again until smooth and well mixed.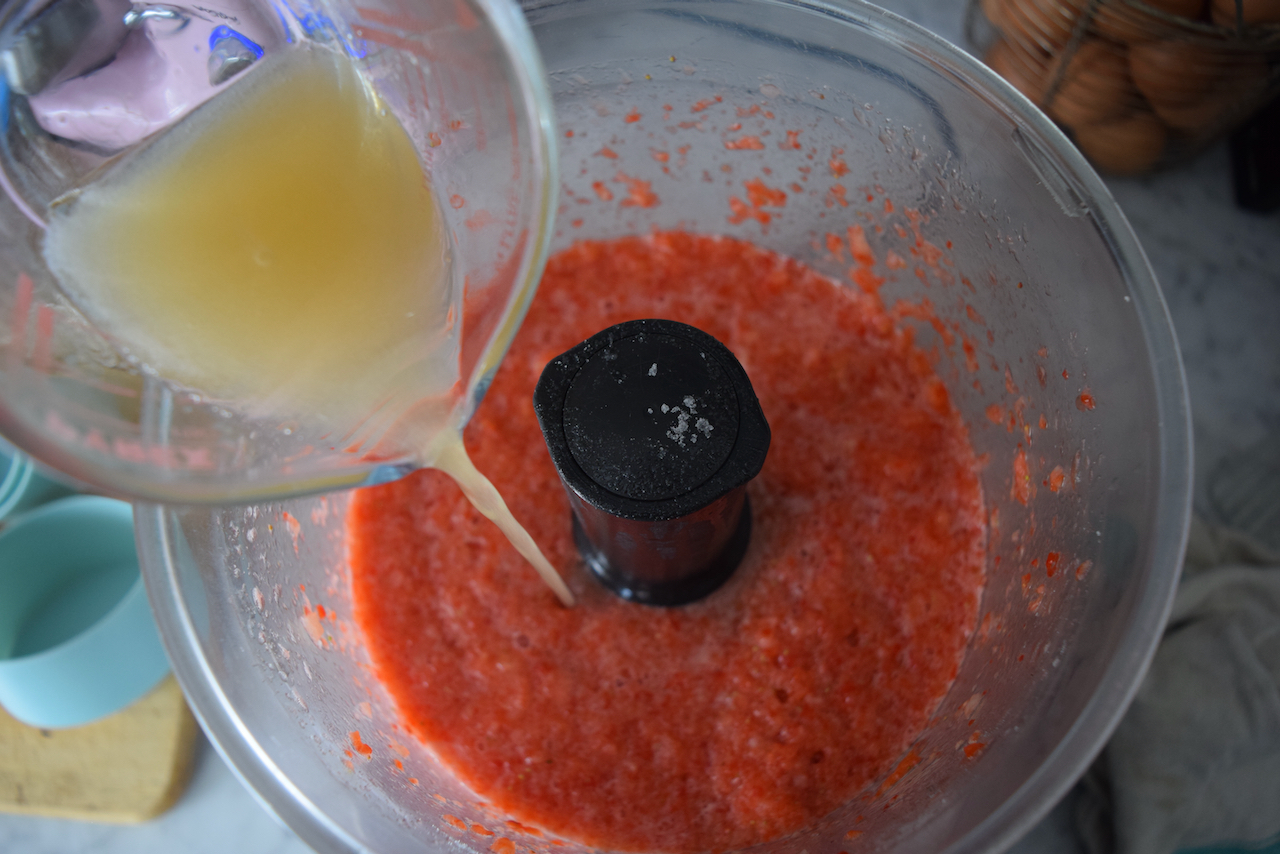 Pour into a bowl and put into the fridge for around 45 minutes or until the mixture has thickened beautifully. Stir it every 15 minutes so it thickens evenly.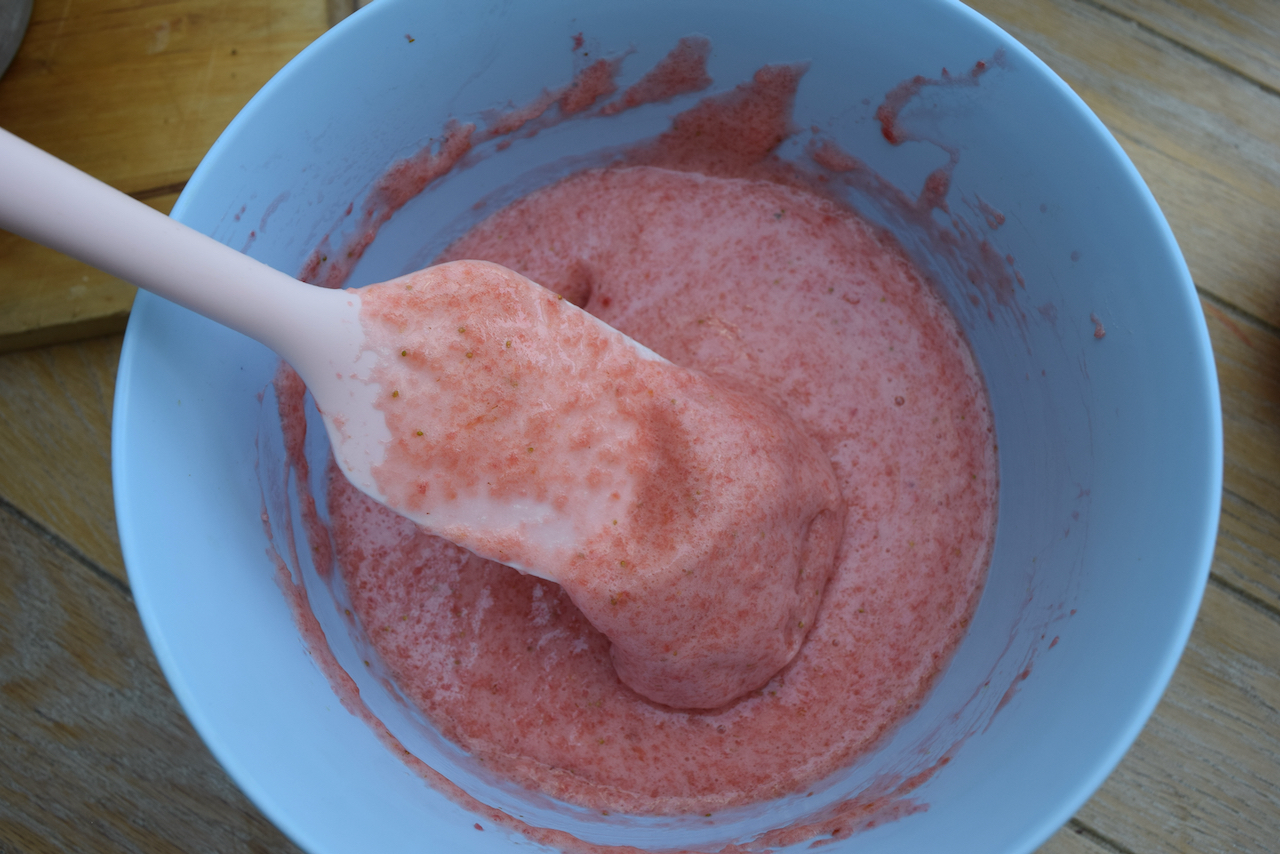 Once your base has cooled and the strawberry puree has thickened it's time to whip your cream until stiff.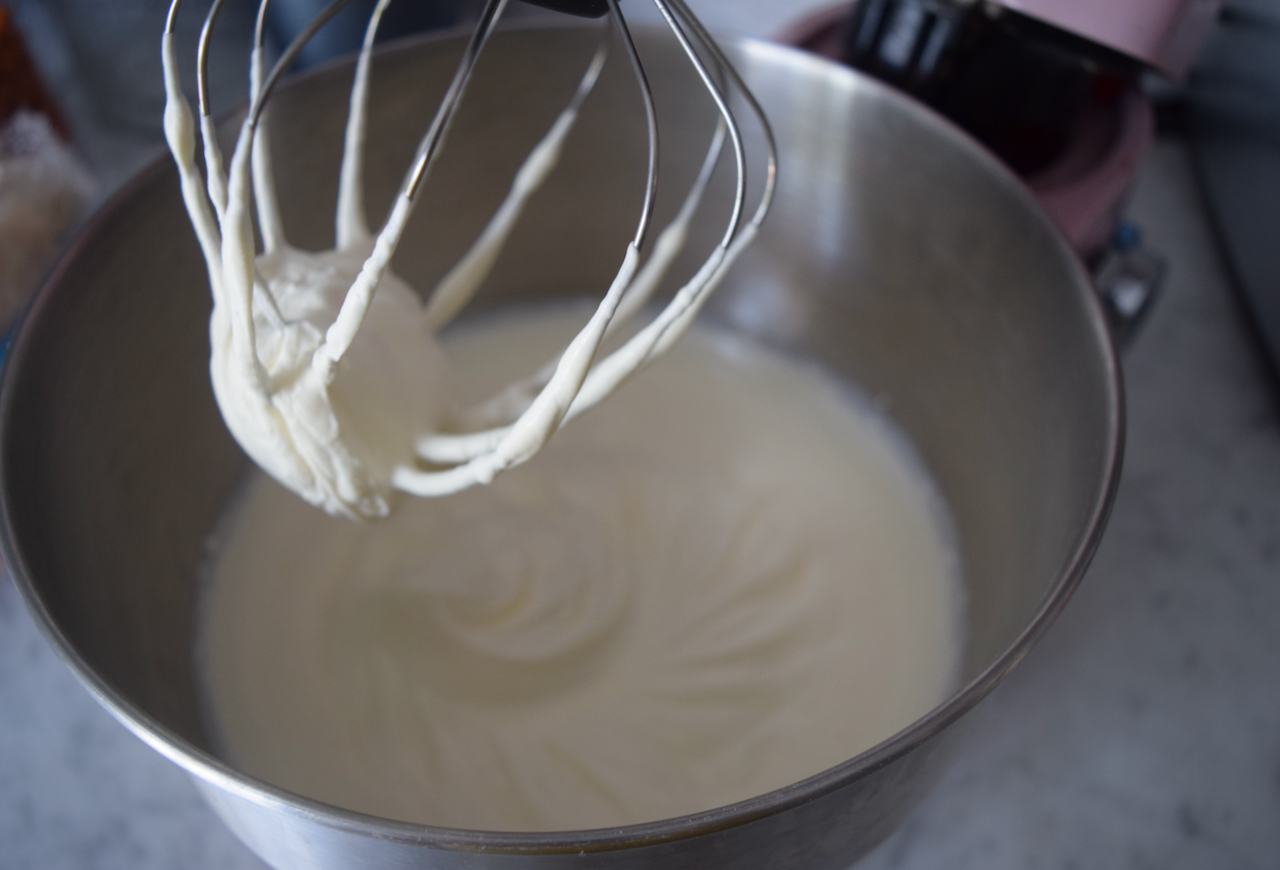 Fold the strawberry puree into your whipped cream, gently, but thoroughly.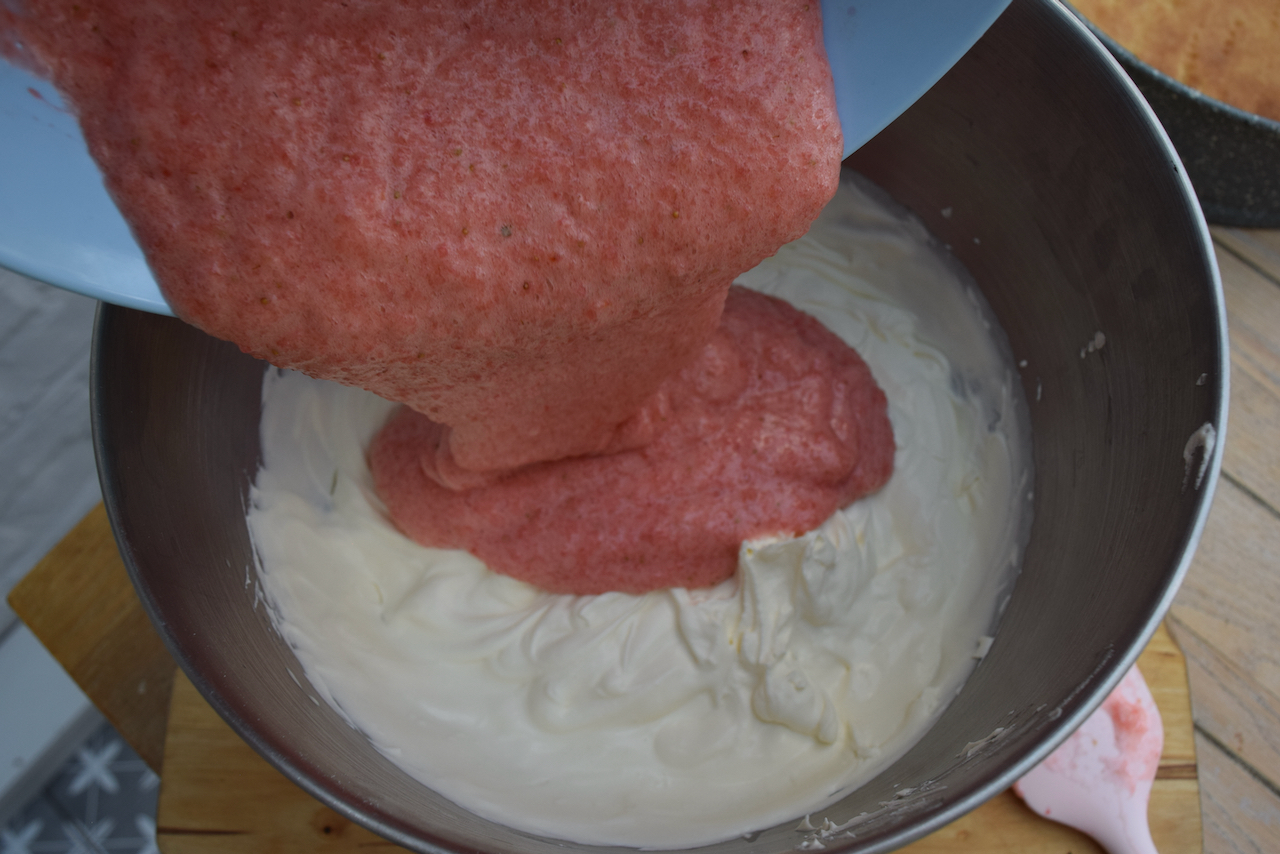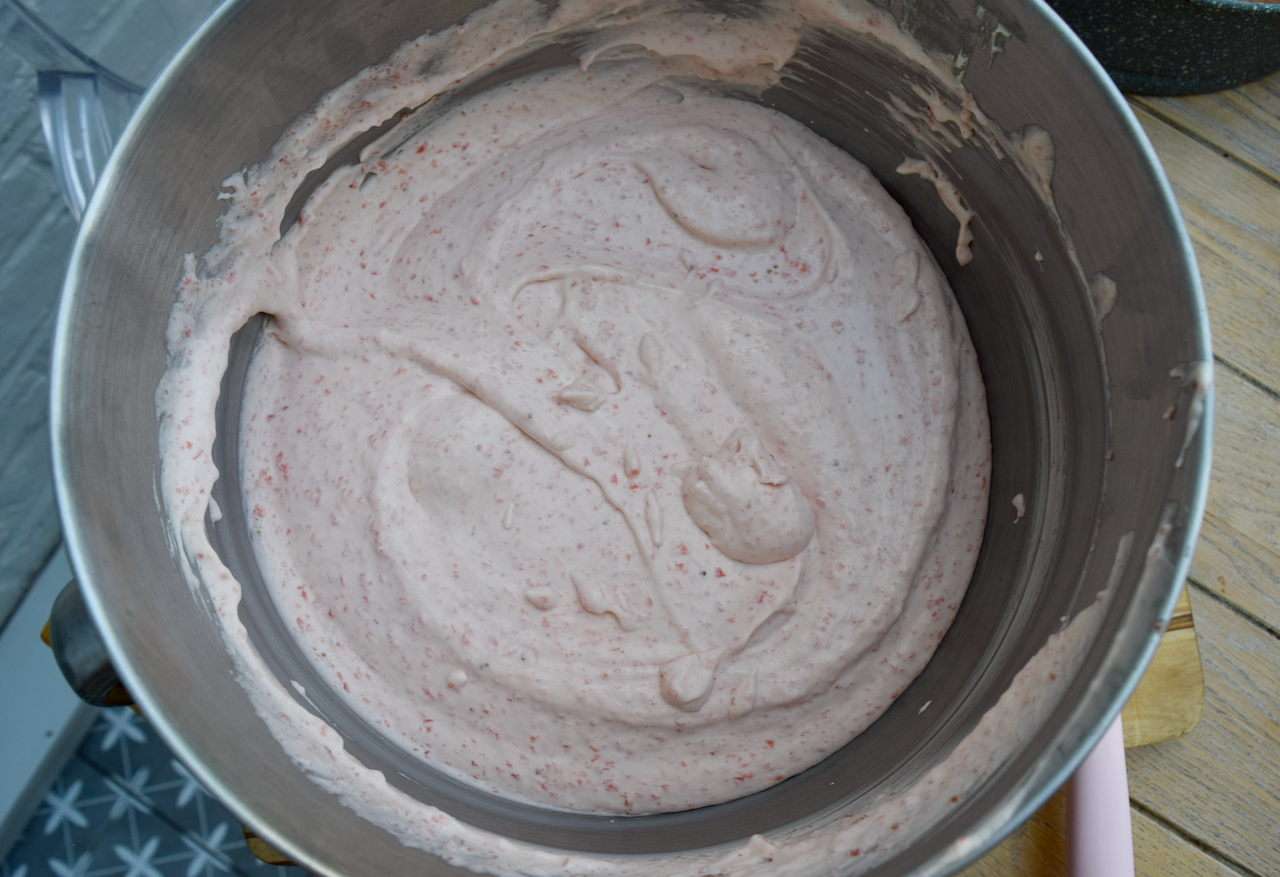 Scrape the filling onto the shortbread base, level the top then into the fridge it goes for an agonising 6 hours or overnight if you have time. Overnight would be best as mine still had a good bit of wobble after six hours but it was a very warm day in my defence.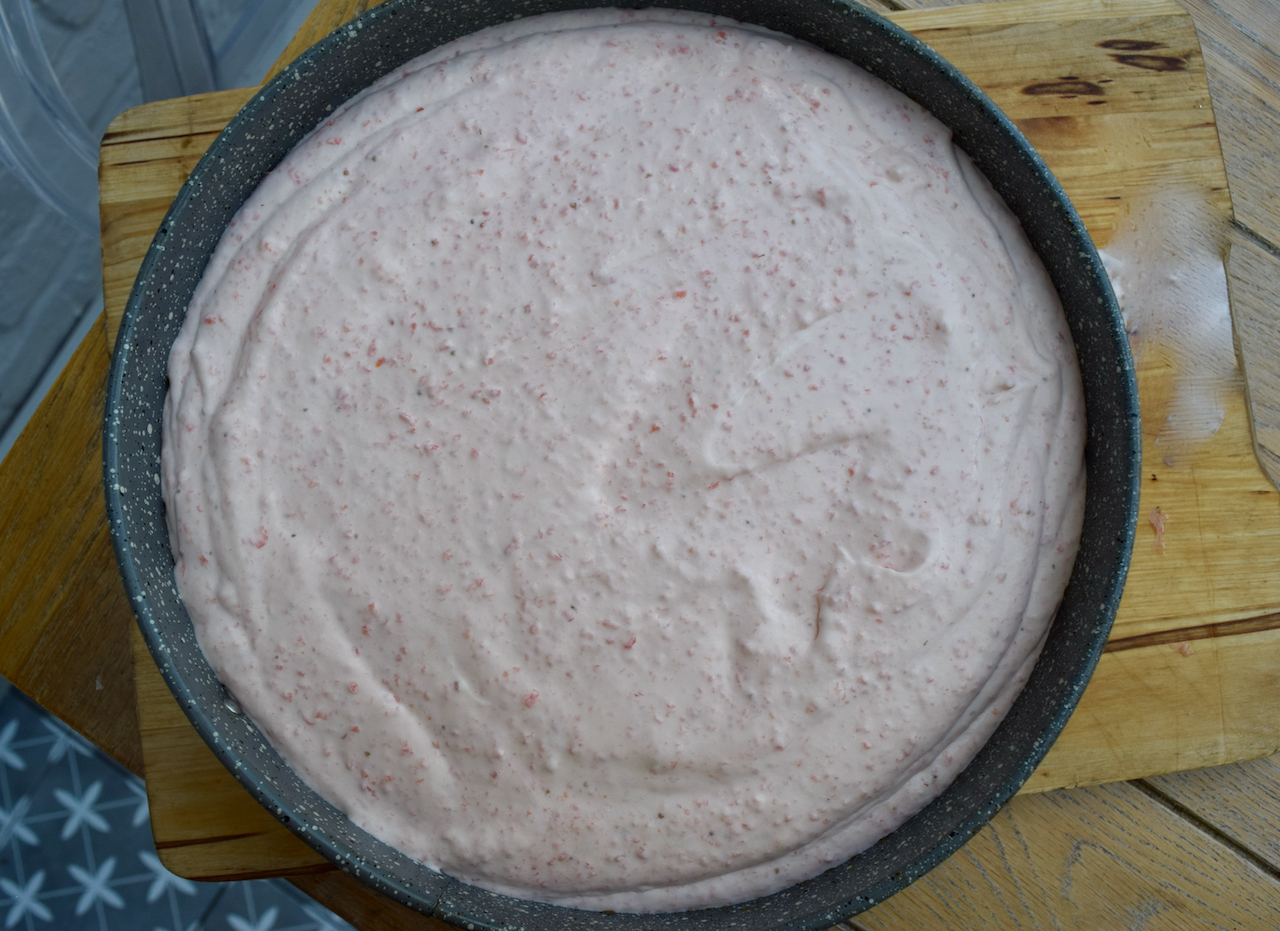 When you're ready to serve, carefully run a knife around the edge of the pan, release the springform clips and ease the pie out. Slide it, very gently, off the base onto a beautiful cake stand.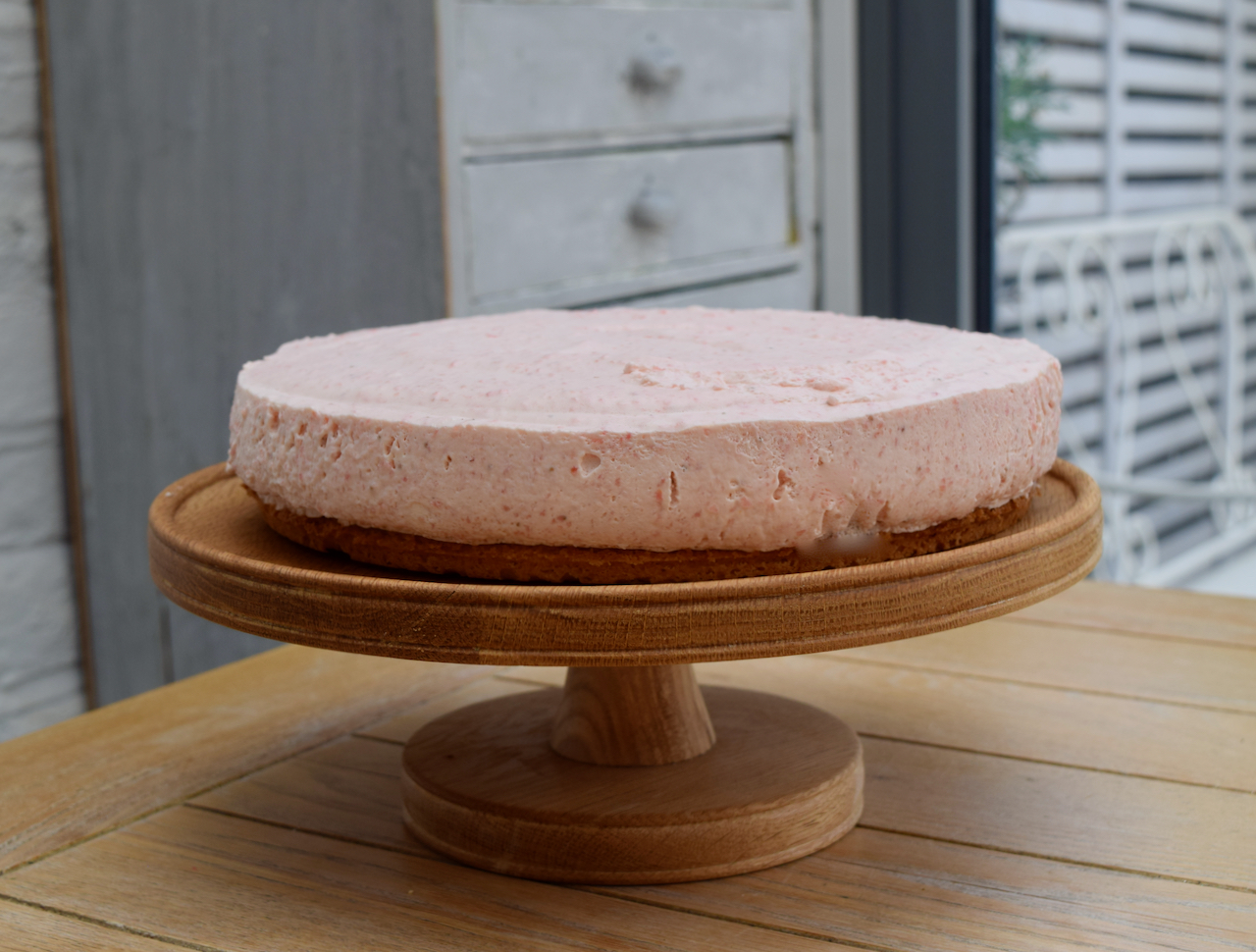 Decorate with your leftover strawberries *more than mine, I ate a few too many* and serve in generous slices. Very generous in my case.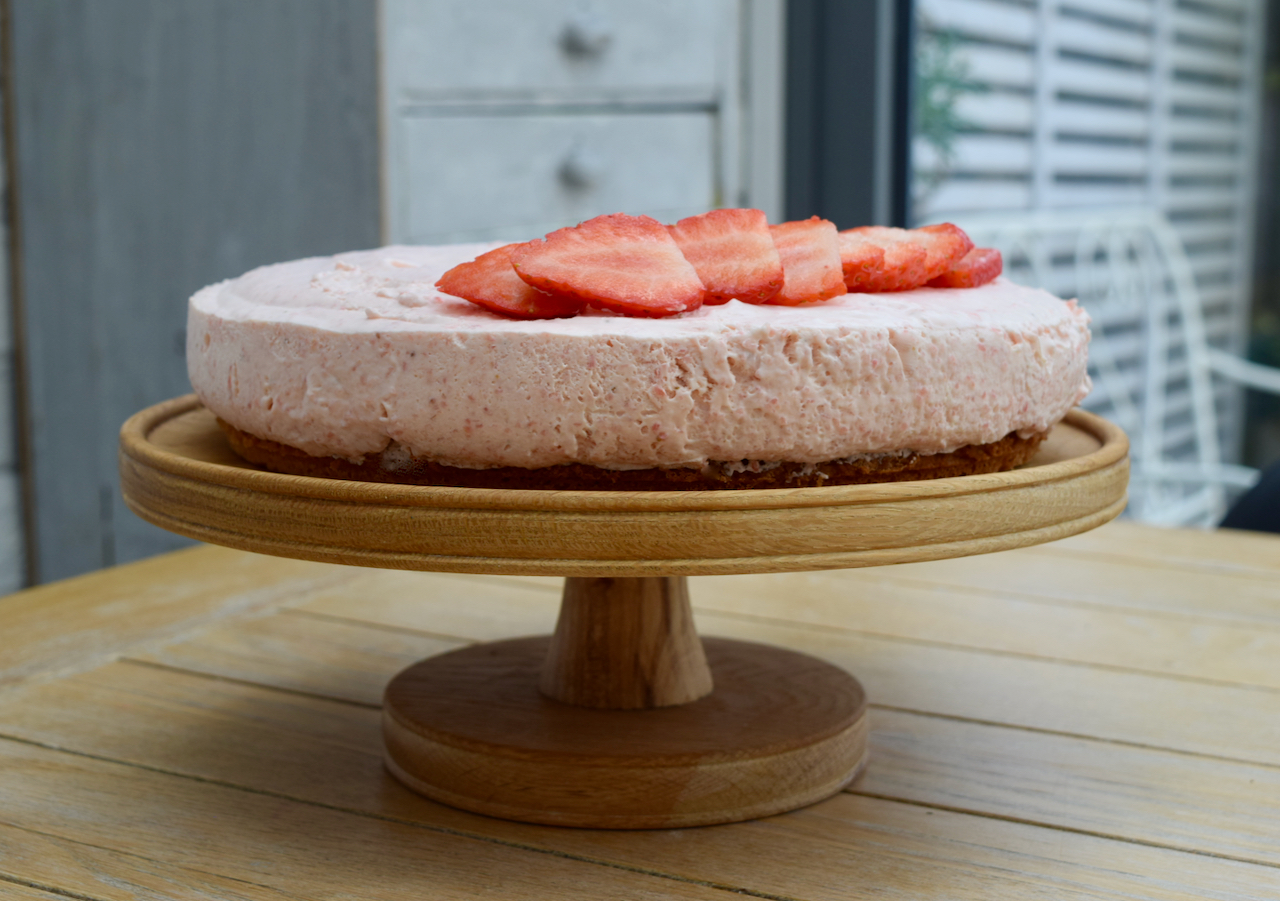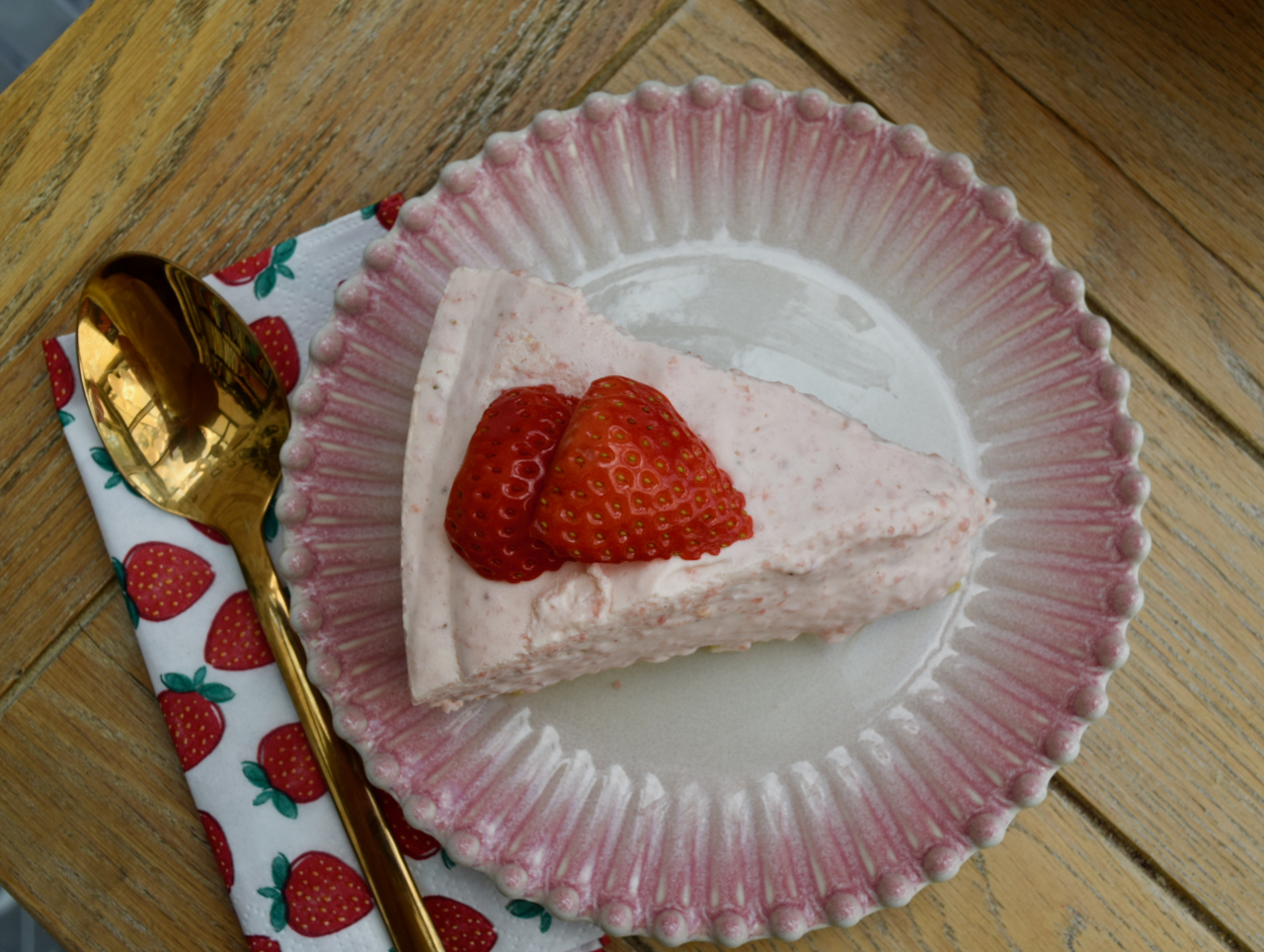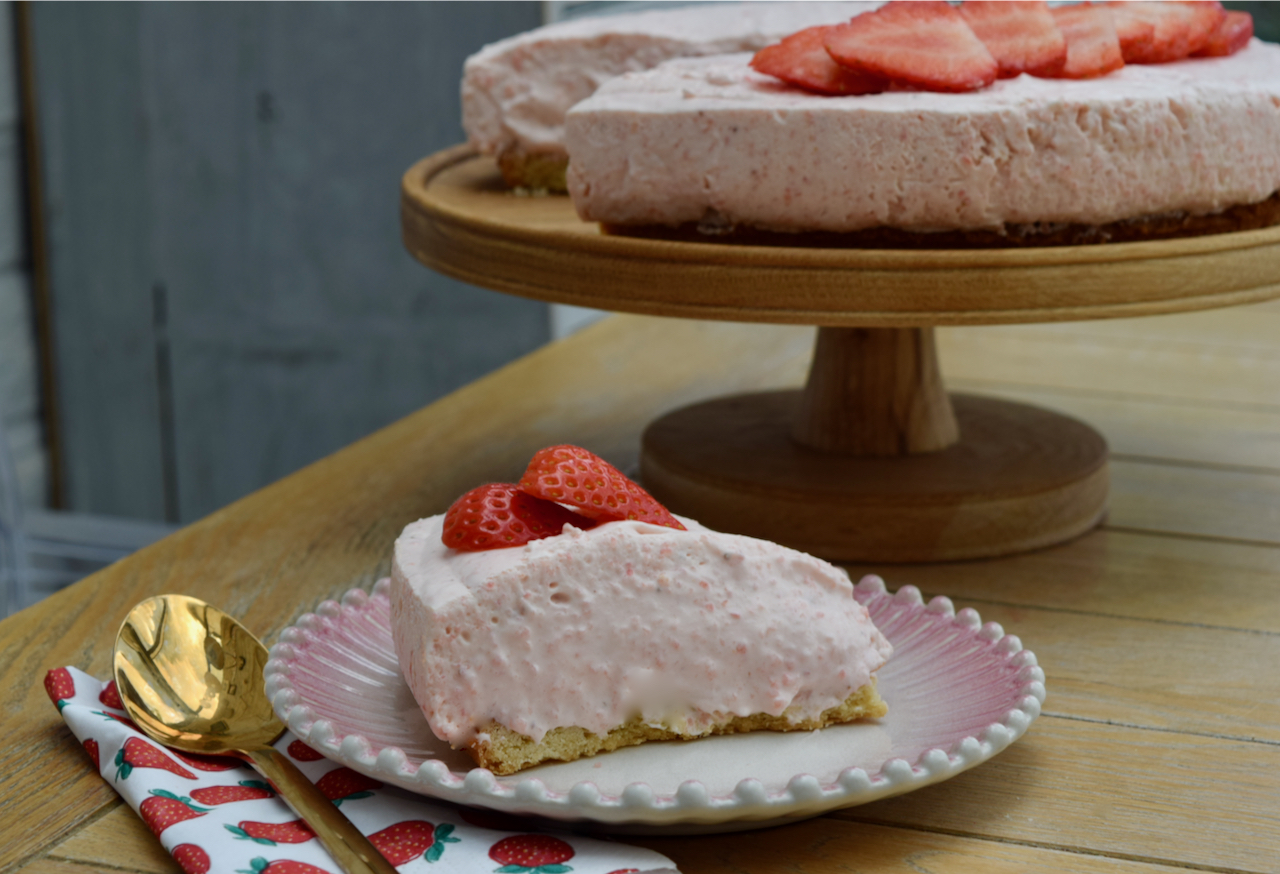 Ok, it's pouring with rain now for the next week, but while there's Strawberries and Cream Pie in the fridge, who even cares?
Lucy x
Strawberries and Cream Pie recipe
Serves 8 to 10
You will need a stand mixer and/or bowls and a well buttered 9 inch spring form tin
Crust
140g butter, softened
40g icing sugar
150g plain flour
A pinch of salt
1 teaspoon vanilla extract
Strawberries and Cream
450g strawberries, plus extra for garnish
2 tablespoons lemon juice
150g caster sugar
80ml cold water
1 x 12g sachet powdered gelatine
450ml double or whipping cream
Sliced strawberries artisically arranged, to garnish
Make a start with the crust. Pre heat your oven to 160 degress fan assisted and butter your springform tin really well. In your food processor or stand mixer or in a bowl with a spoon, beat the soft butter, icing sugar, flour, salt and vanilla until you have a soft dough.
Press the soft dough into your springform tin, created a thin, even layer. Prick the base all over with a fork then put into the pre heated oven and cook until just starting to turn golden, for around 20 minutes. Remove from the oven and leave to cool.
For the filling, cut the tops off your strawberries and add to the food processor, or blender, along with the caster sugar and lemon juice and process briefly. In a small jug, whisk the gelatine powder with the cold water until it's thickened and looks like wall paper paste. Microwave in 30 second increments until the gelatine dissolves and the liquid is clear. Pour this liquid into the strawberry mixture and process again. Pour the mixture into a bowl and refridgerate for around 45 minutes or until the mixture has chilled and thickened. Stir it every 15 minutes or so, to avoid a lumpy situation.
When the shortbread case has cooled and the strawberry puree has set, whip the cream until you have stiff peaks. Fold in the strawberry mixture, gently, but until it's well blended. Scrape onto your cooled base, level the top then refridgerate over night for for at least 6 hours.
When your pie is set, release the edges of the tin and place it on a plate or cake stand. Decorate the top with some sliced strawberries. Serve in large slices.
This will keep in the fridge, well covered, for another 2 to 3 days.