Clementine and Cranberry Spritzer
Let's face it for the last Friday Cocktail for January, we need a frugal choice. Clementines are buy one get one free at the moment and I have more in my fruit bowl than you can shake a stick at. I also have a couple of post Christmas cartons of cranberry juice to hand, so, today's Friday Cocktail is a Clementine and Cranberry Spritzer. This is selfishly shared with you to clear my fruit bowl, but also to save money, whilst kindly quenching your thirst. So really, it's win win.
This fresh, citrus cocktail is completely drinkable, seasonal and a great light choice.  You could always top it up with fizzy water to make a longer drink, which would also make it go further.
I made this Clementine and Cranberry Cocktail when I had a slight *for this read horrific* hangover, and I have to say, one sip had me on the road to recovery. I feel sure the vitamin C out weighed the vodka content, therefore almost making it a health drink. *Lies*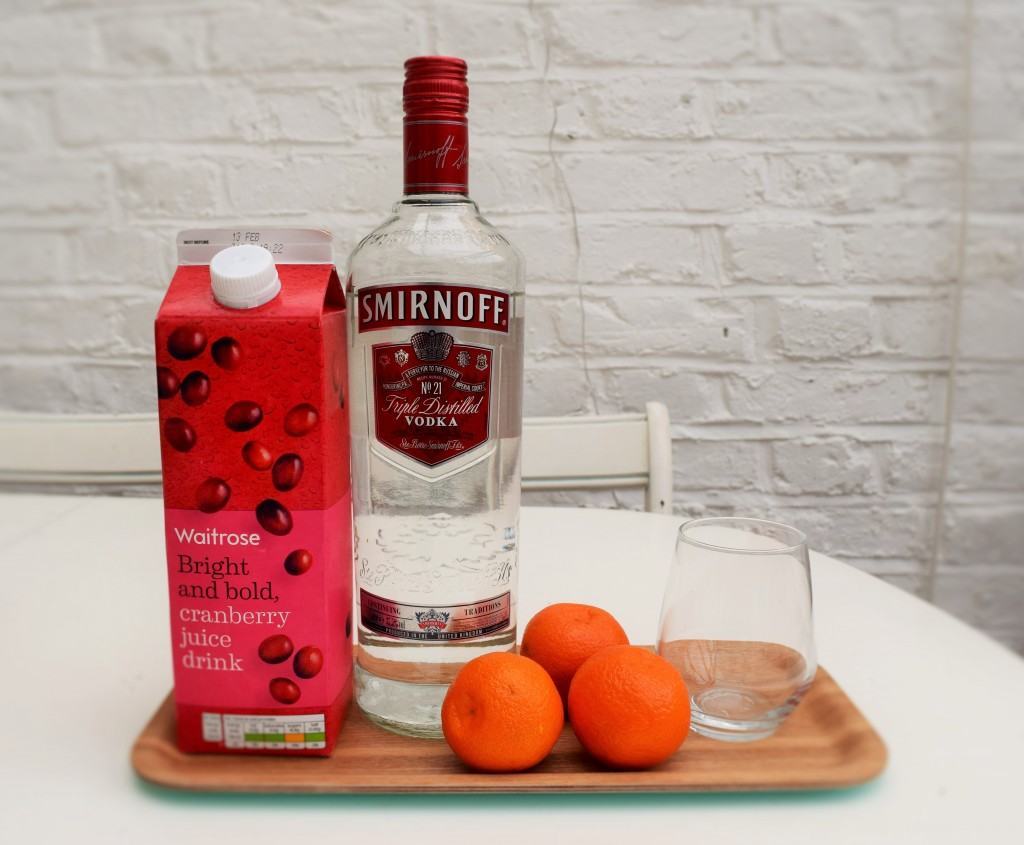 Here's the thrifty ingredient list. Vodka of some nature is in most people's drinks cabinets, or is that just me? You may also have you own clementine mountain that needs reducing.
Take your cocktail shaker and add a good handful of ice. Juice 2 or 3 clementines, then add 50ml of the sweet juice into your shaker.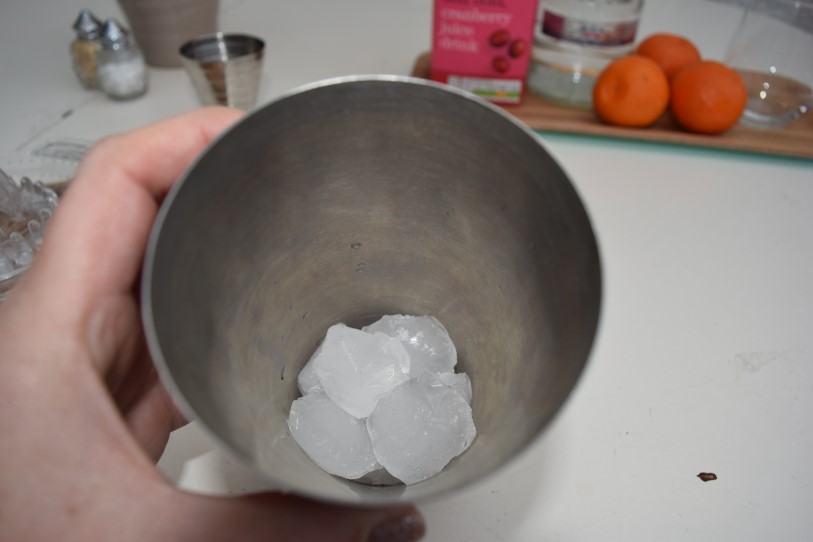 Add the vodka and cranberry juice then give it all a good shake to chill.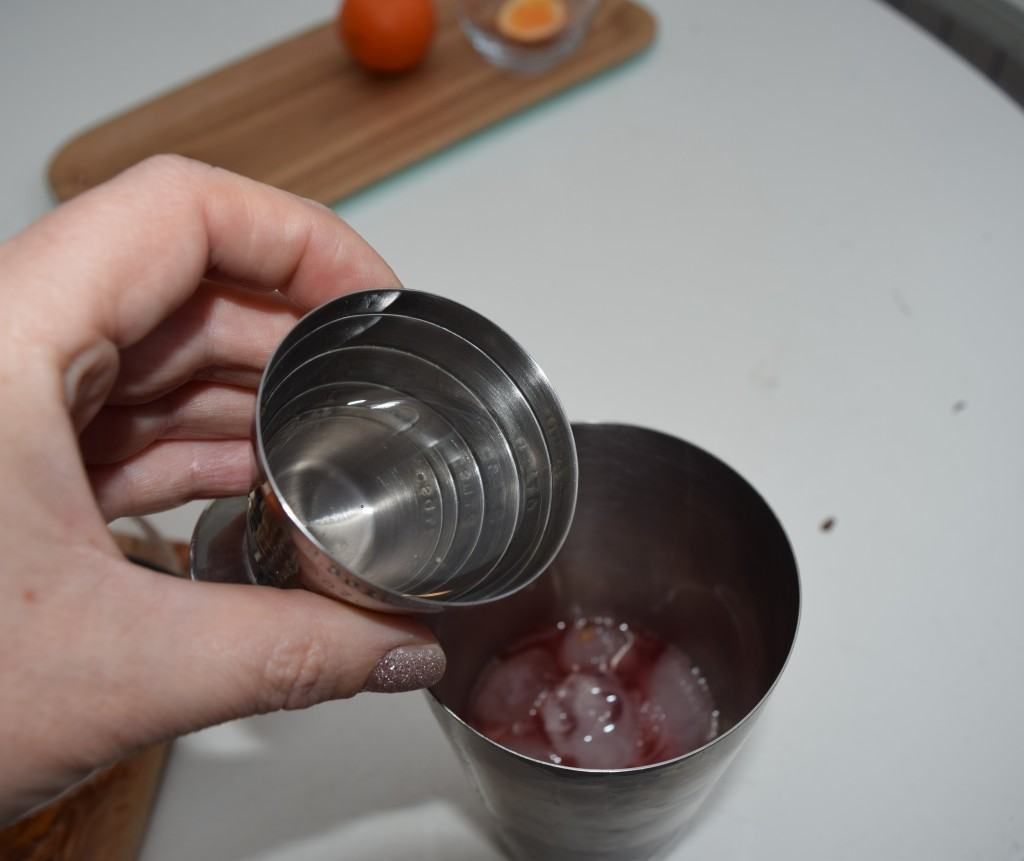 Pour into a small glass and garnish with a slice of clementine. Add a small bowl of salt and vinegar crisps. Crisps optional.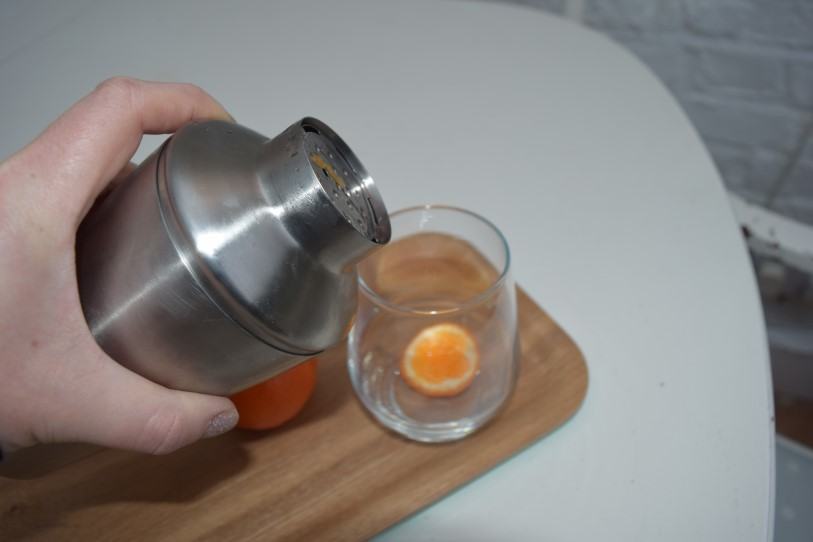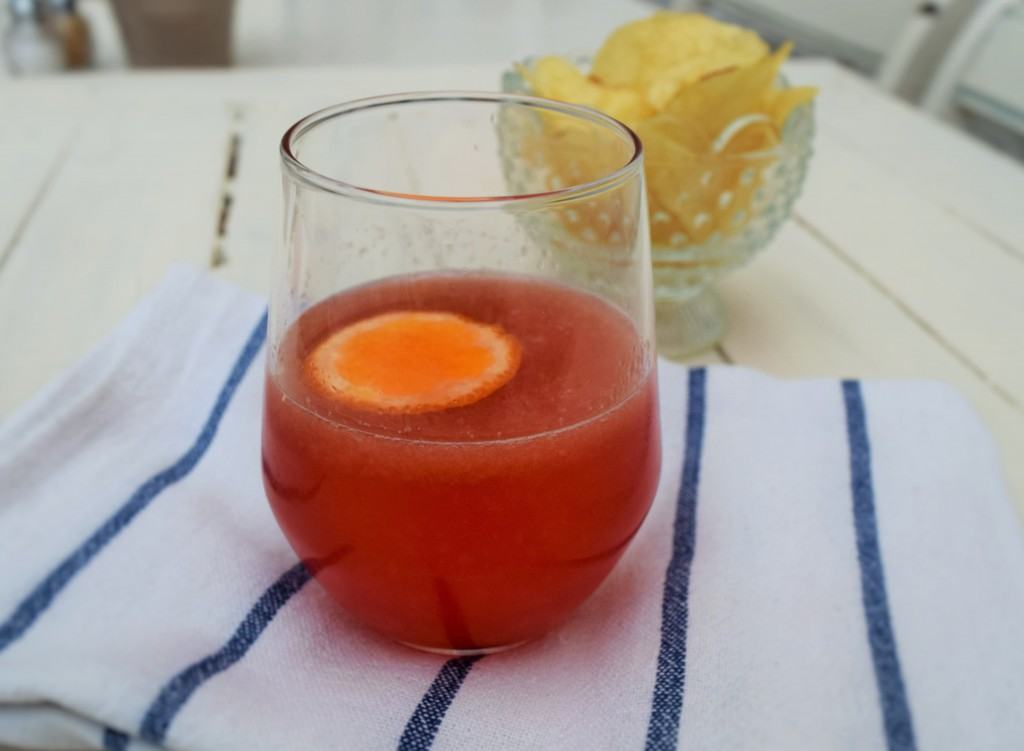 This is so refreshing, and at such minimal expense.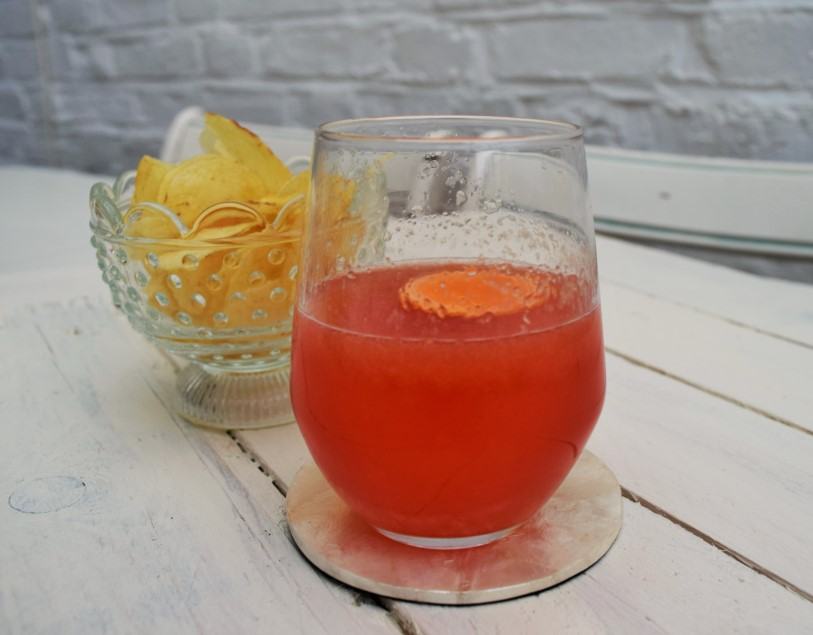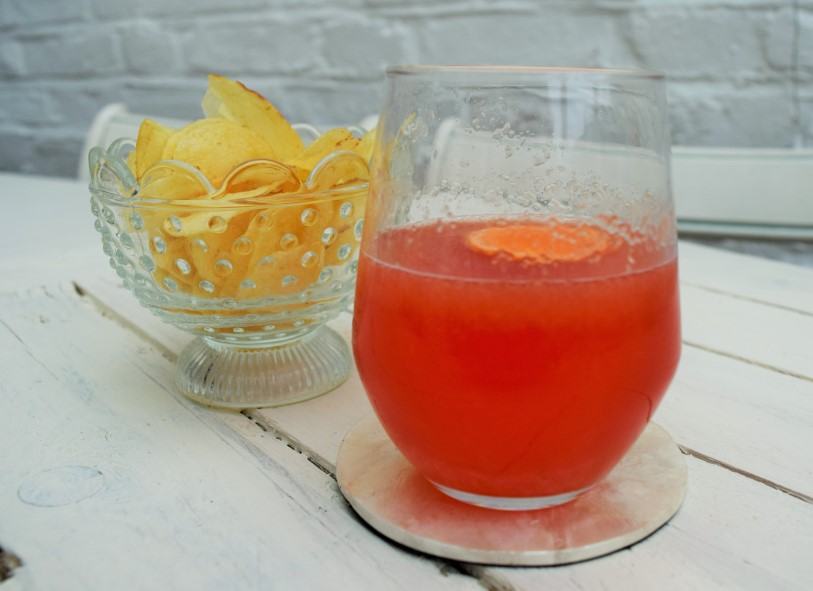 I hope you enjoy this Clementine and Cranberry Spritzer as much as I did. It ticks all the right boxes for me, fruity, vodka based and decidedly quaffable. And cheap.
Have a lovely weekend, it's nearly pay day.
Lucy x
Clementine and Cranberry Cocktail
Serves 1
You will need ice and a cocktail shaker
50ml freshly squeezed clementine juice – I used 2 clementines
50ml cranberry juice
40ml vodka
Take your cocktail shaker and add a good handful of ice. Squeeze the clementines and then pour 50ml of the juice into the shaker. Add the cranberry juice and vodka then shake until the cocktail's chilled. Pour in a small glass and garnish with a slice of fresh clementine. Serve with crisps on the side, if you like.