Blood Orange Creams Recipe
Blood oranges are the daddies of all oranges. They're sweet, slightly sour and utterly mouthwatering. Annoyingly they only have a short season from December to February, so get in quick with this recipe before they disappear. I am suffering with catering lethargy again, and am looking for the easy way out, in a cooking sense, at all times. The prospect of slaving away over any sort of stove, hot or cold, when I could be snuggled up on the sofa watching something tasty on Netflix is not appealing. But, I still want to eat delicious food. Thank God for these effortless, 3 ingredient Blood Orange Creams and their utter simplicity, keeping my constant sweet tooth happy.
I had all but forgotten about blood oranges this year, what with GCSE mocks, Christmas, visitors, blogging, what a dull list, I have bored myself with it. So when I spotted them on offer from Ocado, I knew I should be super seasonal and buy some so I could share this recipe with you. These Blood Orange Creams are a very close relative of my Little Lemon Pots. Super simple, just cream simmered with some sugar then the tart juice and zest of the blood oranges whisked in. These are then left for a few hours to chill into the most divine zesty set cream, begging to be served with a soft shortbread of some nature. This is an elegant dessert which belies it's simple origins. They taste as though you have been on the go making them all day, and no one needs to know otherwise. Unless of course you share my lovely recipe with them, that is. These came to me via the super Recipes Made Easy, with thanks.
This simple recipe makes four rich little pots. I would love to tell you one is enough, but it isn't. I ate two, not in one sitting though, these are far too good not to savour. I left a courteous hour between each one, so well done me.
I really wasn't lying about the 3 ingredients. Here they are in their utter, beautiful simplicity *oh dear I've come over all Nigel Slater*. I am sure you could make these with regular oranges, but if you make these soon, blood oranges really are just perfect in this dessert.
Make a start with a good sized saucepan. Pour in the double cream and tip in the caster sugar.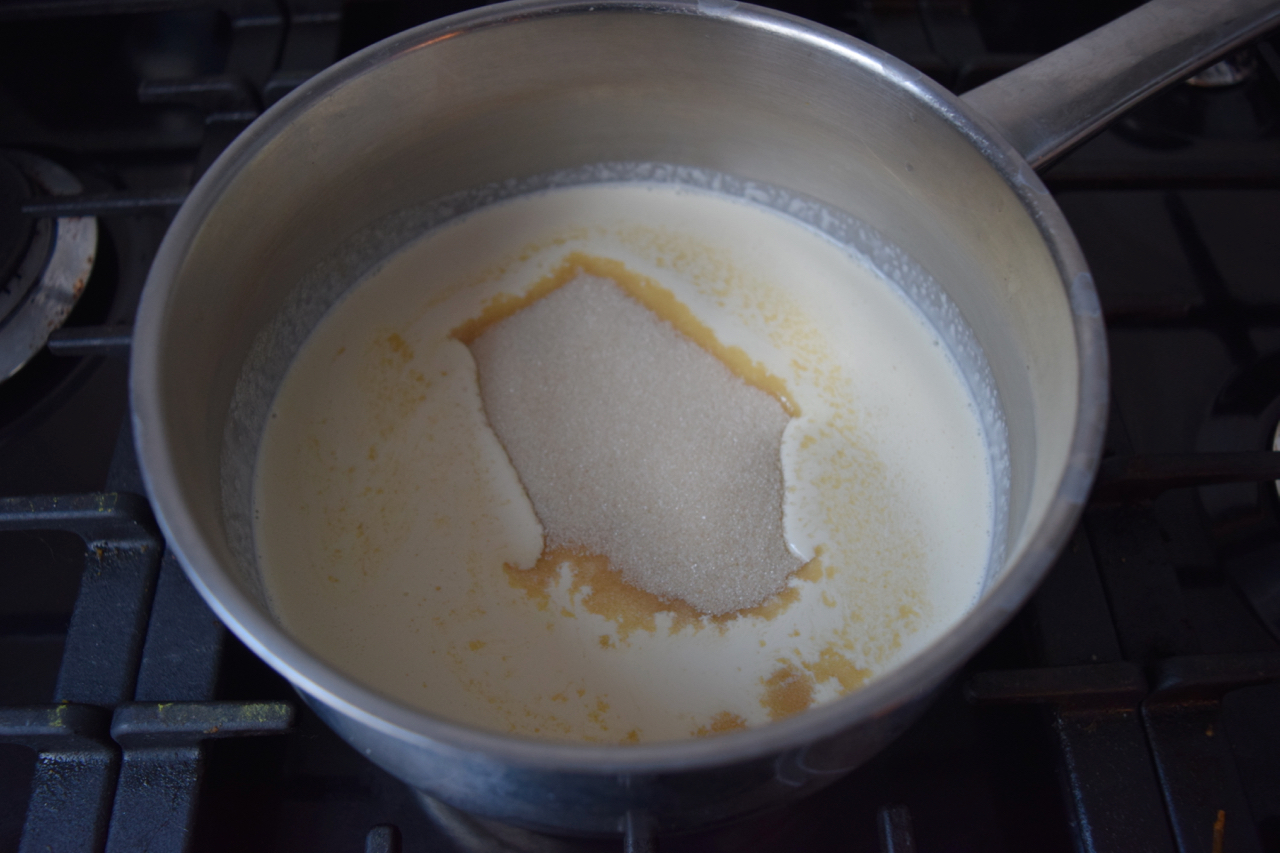 Slowly bring up to the boil and simmer for 3 minutes, keeping an eye so it doesn't bubble over.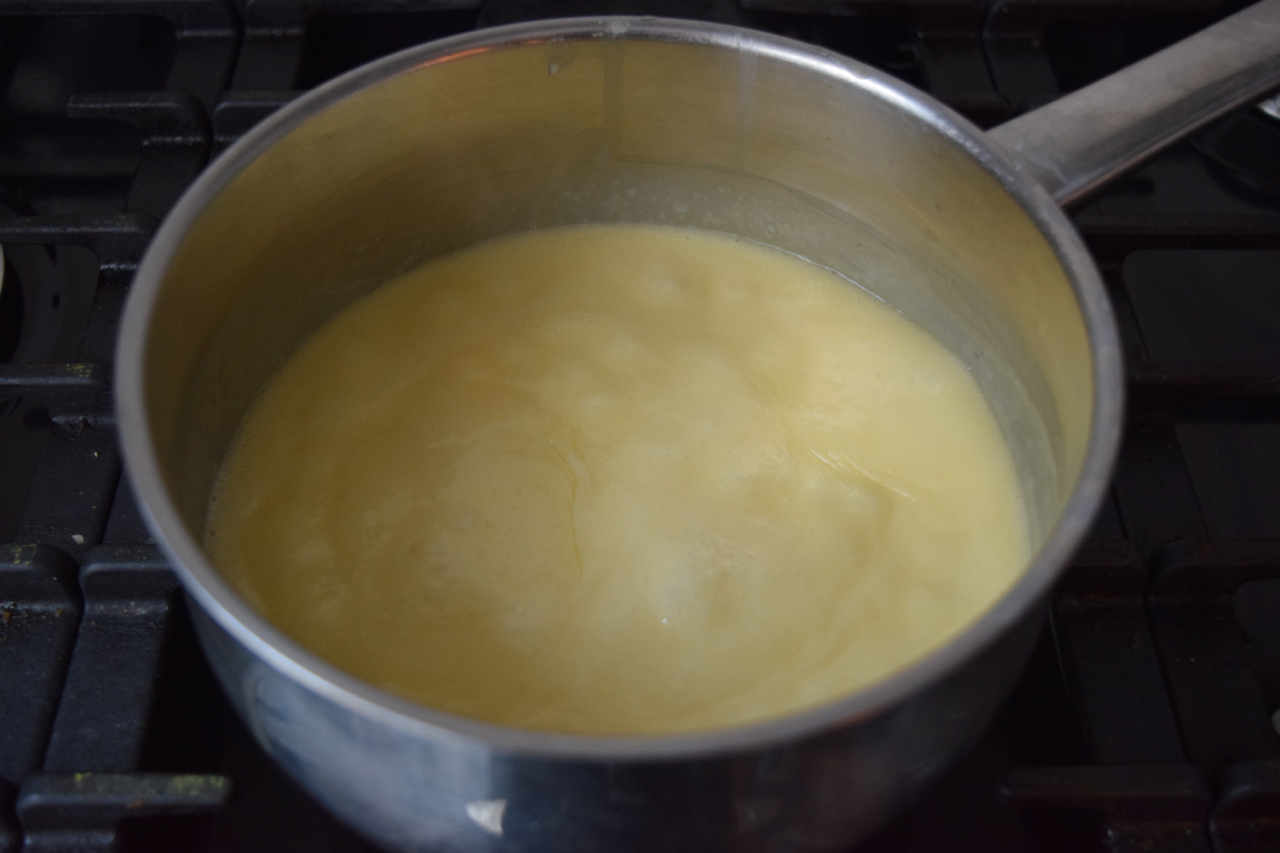 While this simmers, zest and juice your elegant blood oranges.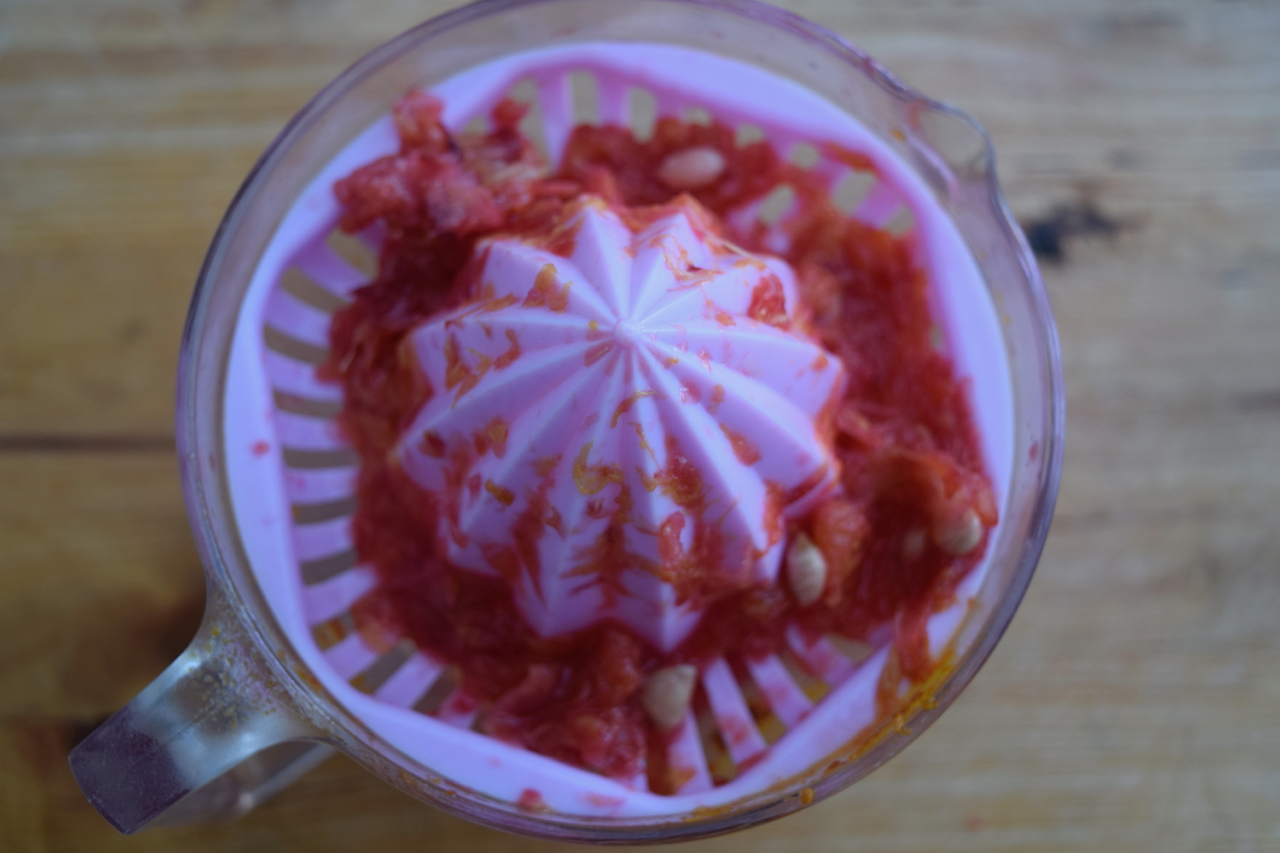 Take the cream and sugar mixture off the heat and whisk or stir in the juice and zest.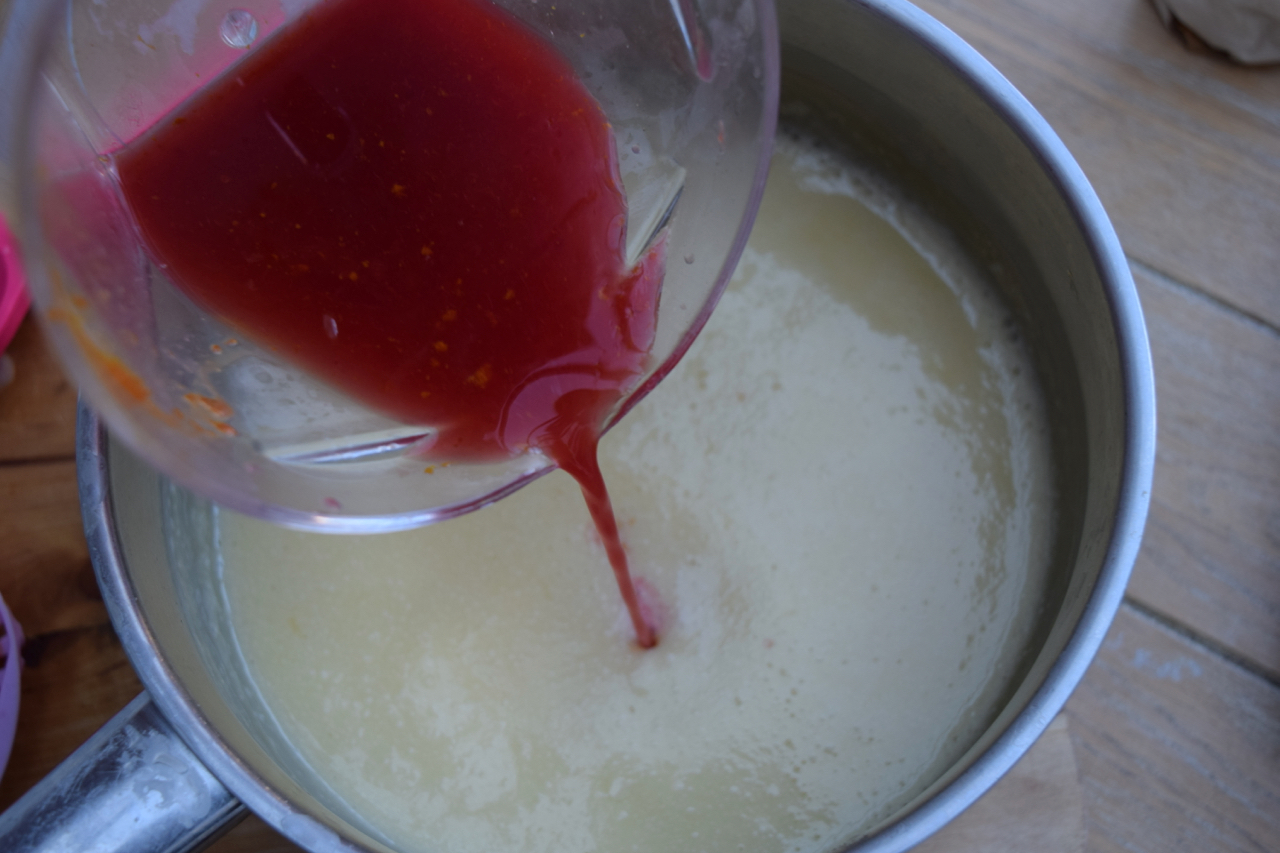 Once the juice and cream are combined, pour this into your chosen pots or cups.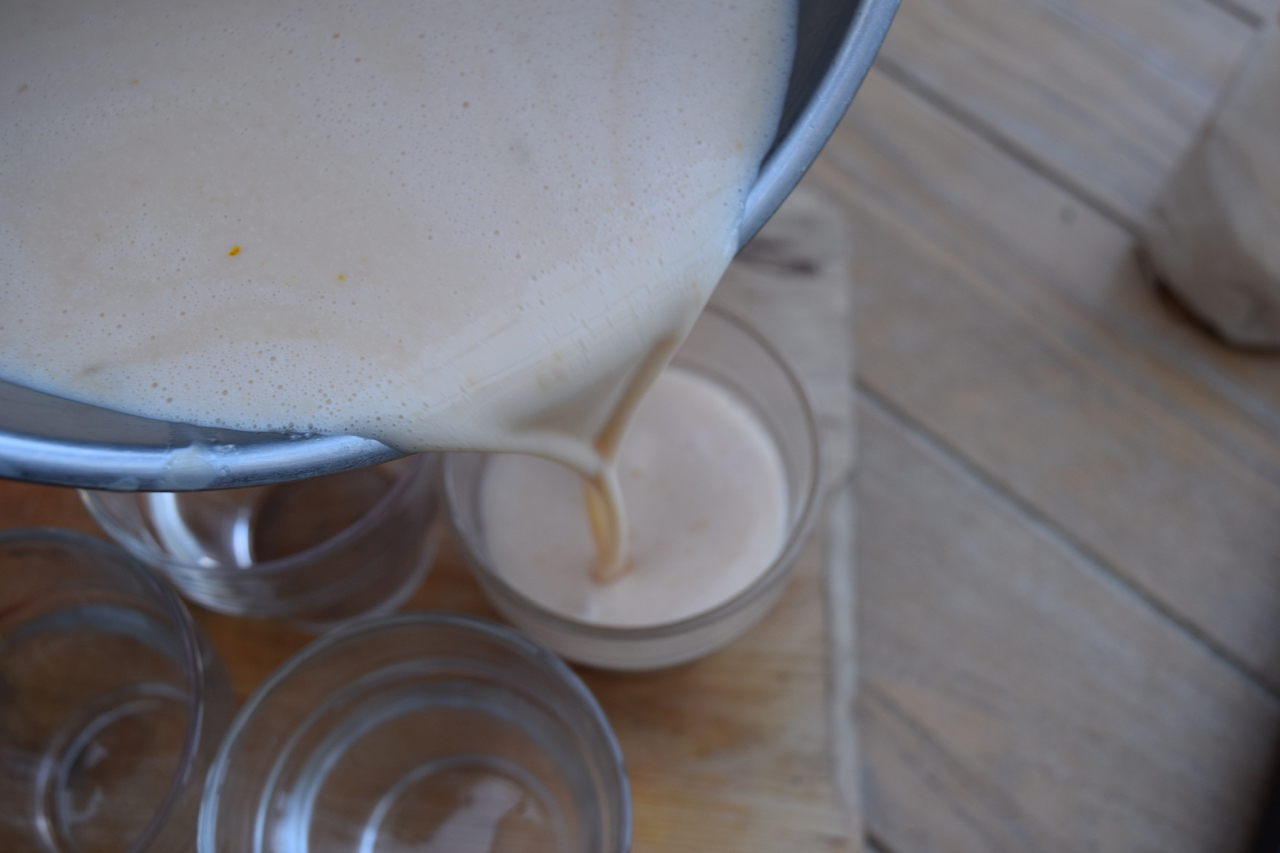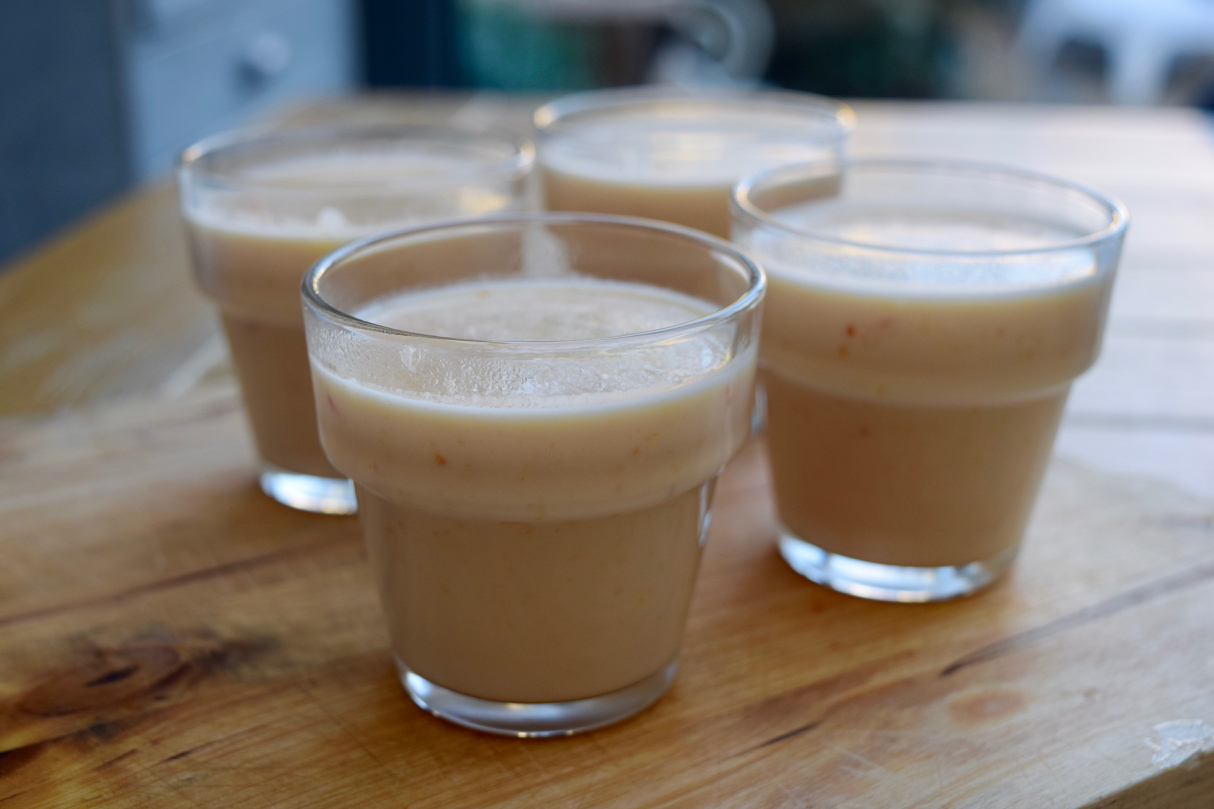 Leave these to cool slightly before putting them in the fridge to chill for 2 to 3 hours. They will be, by then, set, creamy, perfect. Serve with a sprinkling of blood orange zest and some sort of biscuit on the side.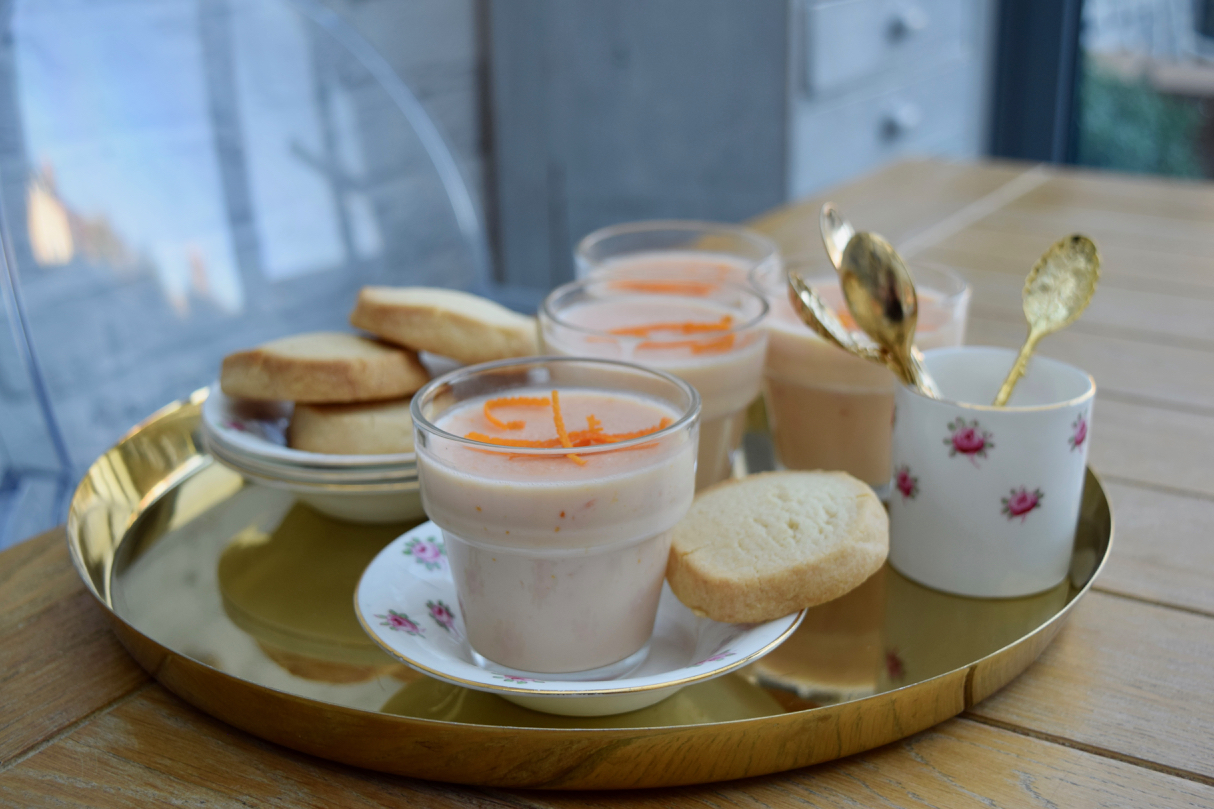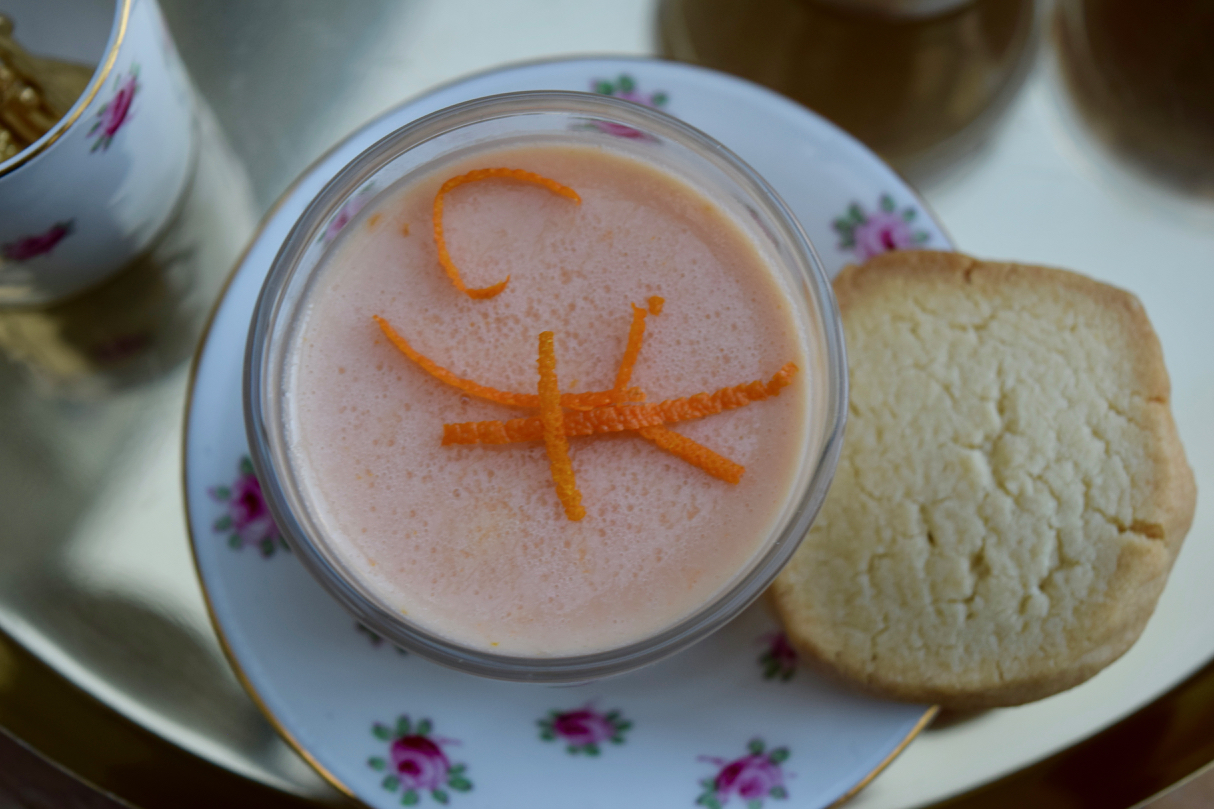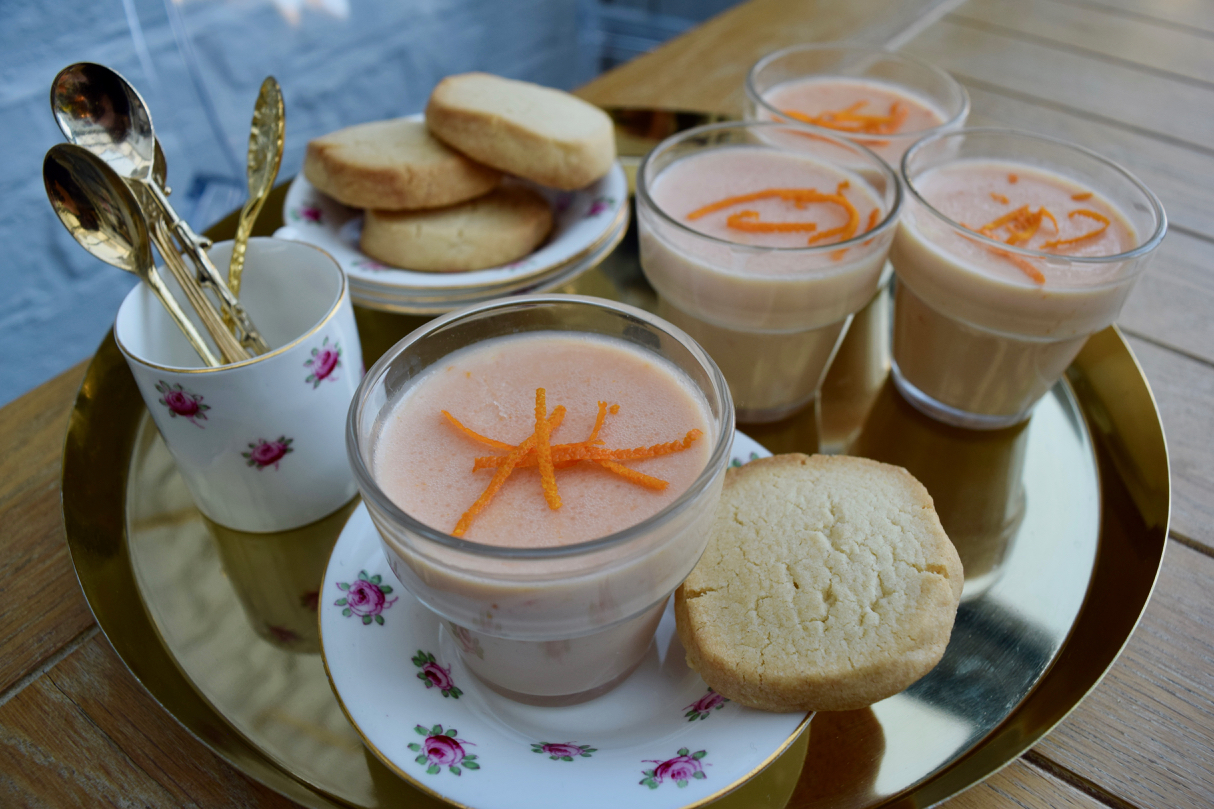 This is a seasonality at it's finest. Rich but delicate, small but beautifully formed, elegant but simple. Just get in quick while the blood oranges are still good. Hurry.
Lucy x
Blood Orange Creams Recipe
Makes 4 small pots, easily doubled
You will only need a sauce pan and 4 small pots or cups, to serve
300ml double cream
75g sugar
2 blood oranges, zest and juice
Extra zest to garnish, if you like, and a shortbread or biscuit of some sort, to serve
Take a medium sized saucepan and measure in the cream and sugar. Slowly bring up to the boil then turn down and simmer for 3 minutes.
Zest and juice the two blood oranges then add both into the hot cream and sugar. Whisk or stir until well blended. Pour into your serving cups then leave to cool slightly before putting in the fridge. Leave to set for 2 to 3 hours before serving, garnished with a little extra blood orange zest if you like.
These puds will keep in the fridge for a couple of days, well covered.