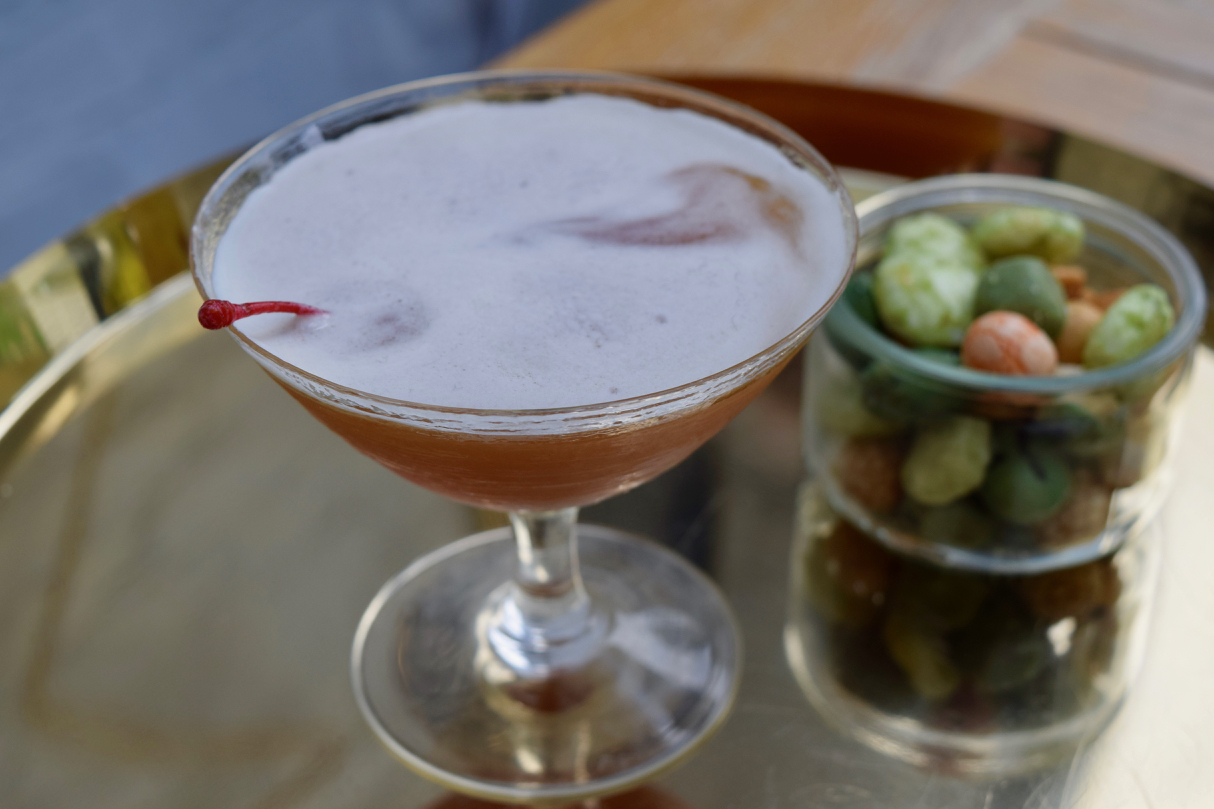 Very French Martini Recipe
I don't work on a Friday making it my most favourite day of the week. It's the start of the weekend and I basically catch up with everything I haven't had time to do during the week. Most people think I sit around drinking cocktails on Fridays, but it's less glamorous than that. I'm usually up to my arse in washing, cooking and paperwork, but if you want to imagine me in fluffy mules sipping a Very French Martini, then go ahead.
I love a regular French Martini, but there's always time for a change. This Very French Martini, cleverly created by Simon Difford, is a fresh tasting combination of cognac or brandy, Chambord and pineapple. It's warming, fruity and definitely has a set of balls. The evenings are feeling nippier and as I write, I am hoping someone will bring me down a pair of socks from upstairs, as I can't be arsed to go and get a pair for myself. So a nip of brandy is just what you need to take the chill off.
Friday's are worth celebrating, especially if you've been shoving children back out the door to school. Whether you are sipping an orange juice or a Very French Martini, congratulate yourself for making it through the week.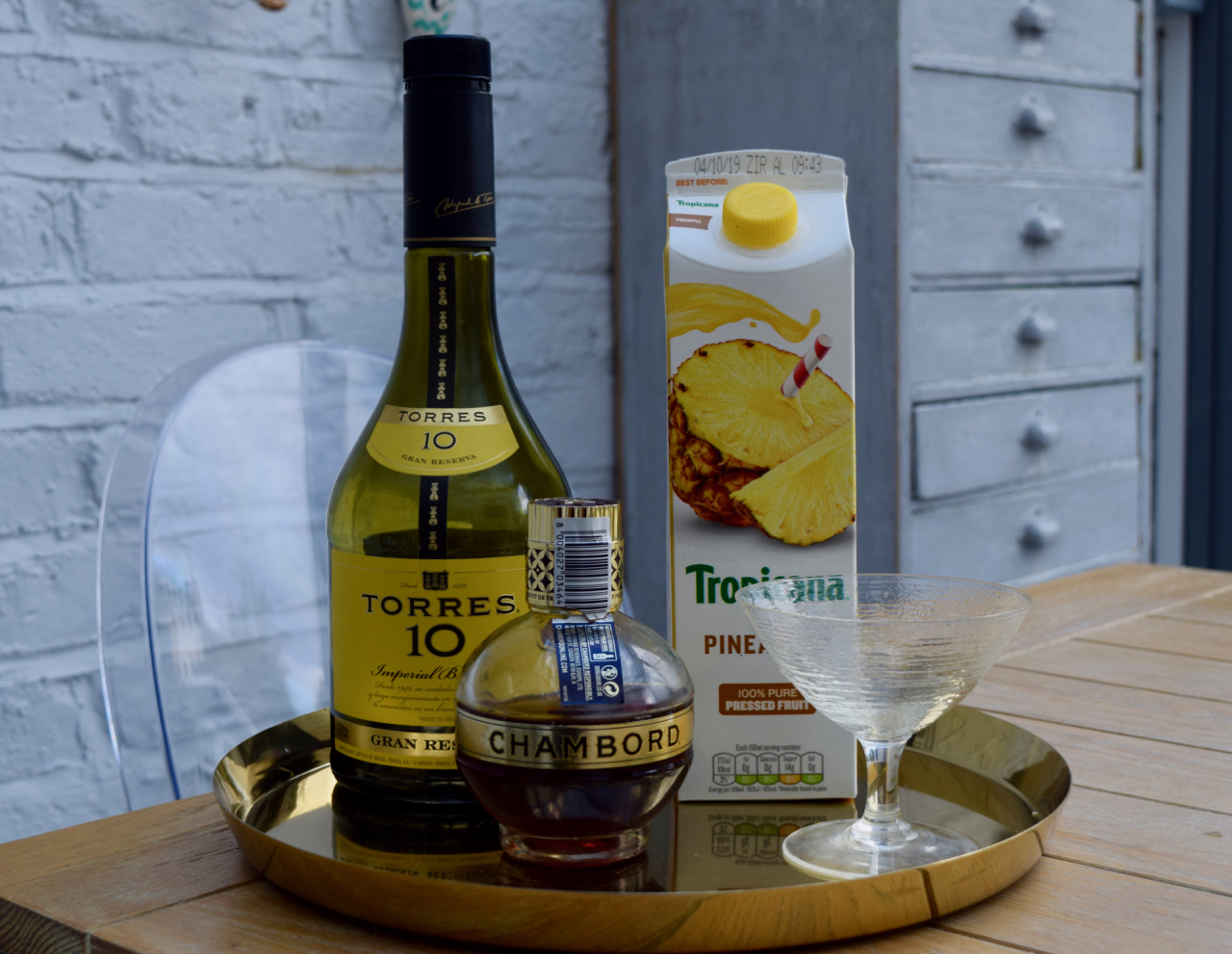 I thought I had a much fancier brandy in my extensive drinks cabinet, but my Torres had to suffice. It goes so well with the black raspberry Chambord and tart pineapple.
Make a start with your cocktail shaker and a handful of ice.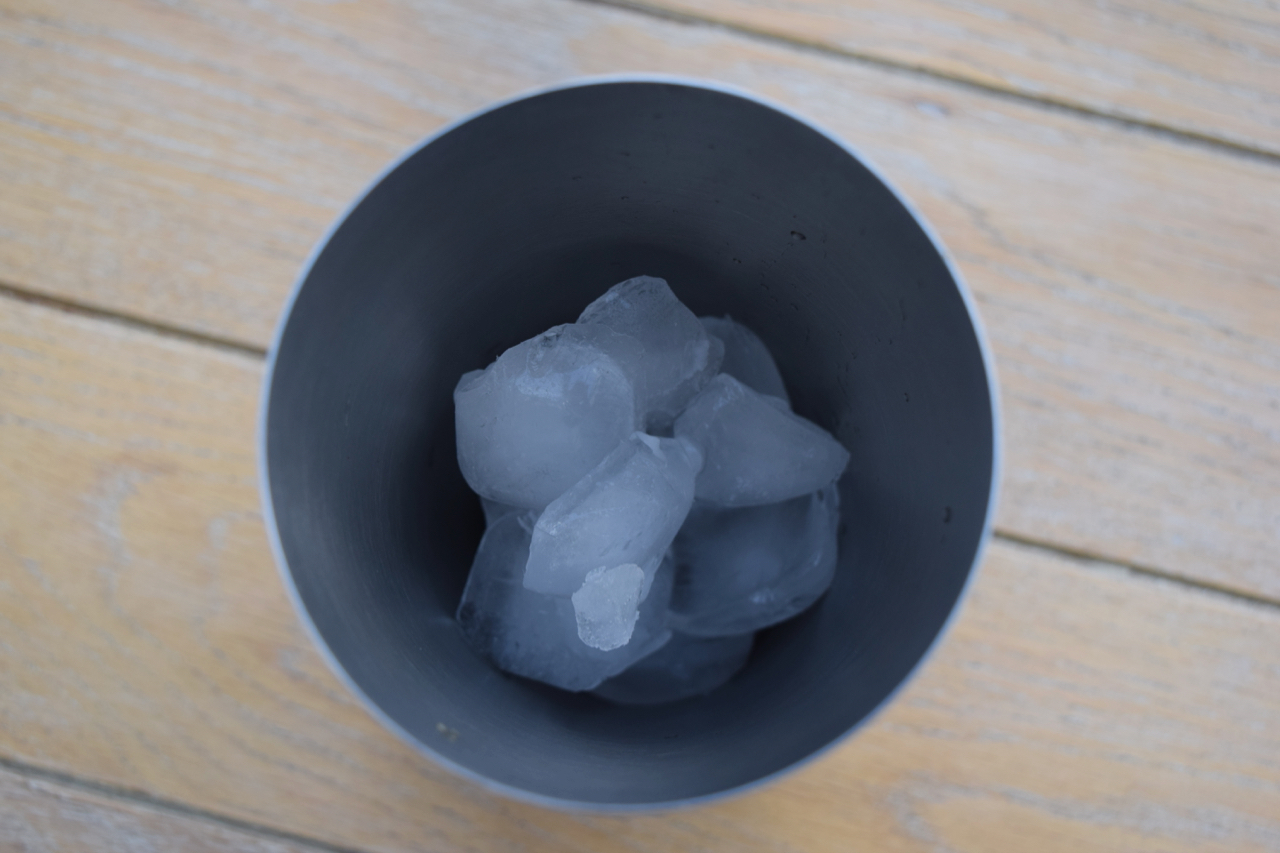 Measure in the brandy or cognac followed by the Chambord in all it's black raspberry splendour.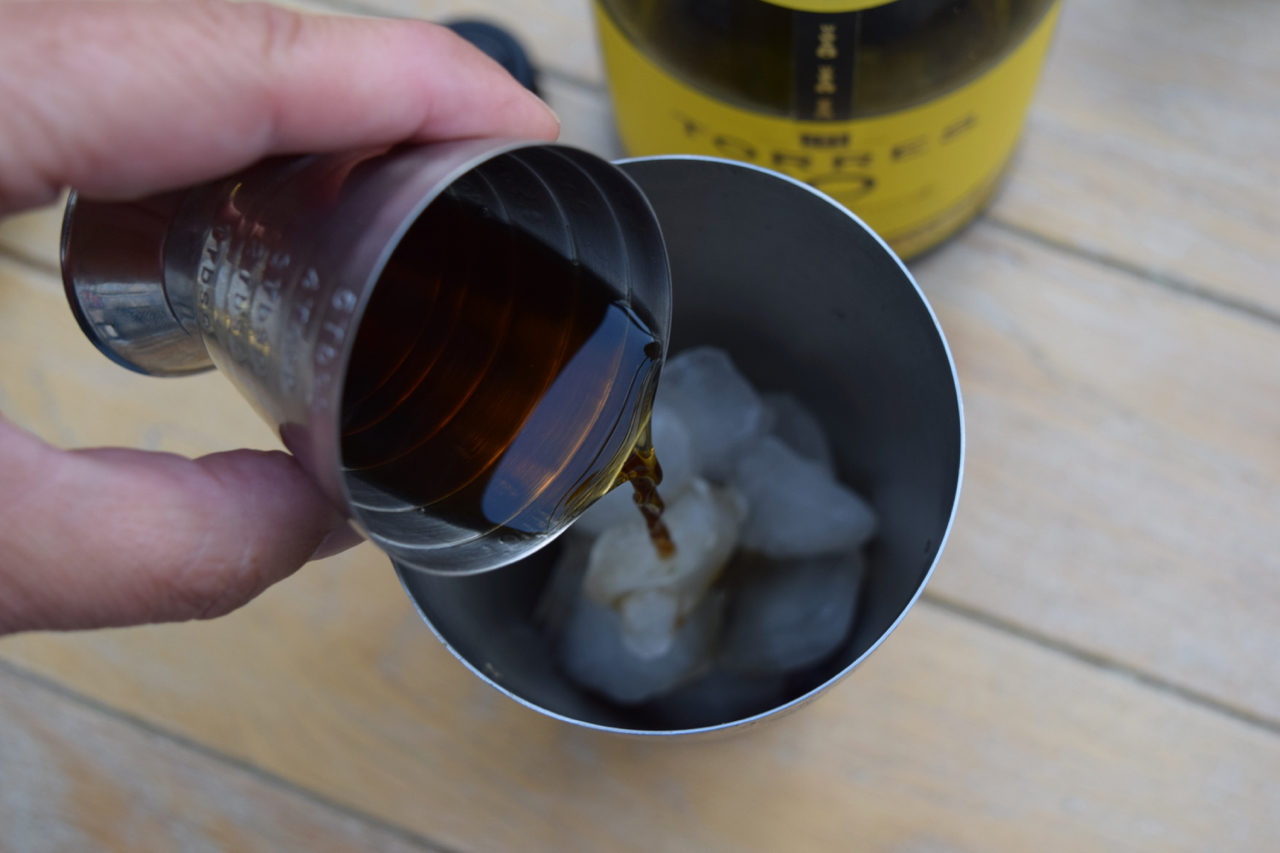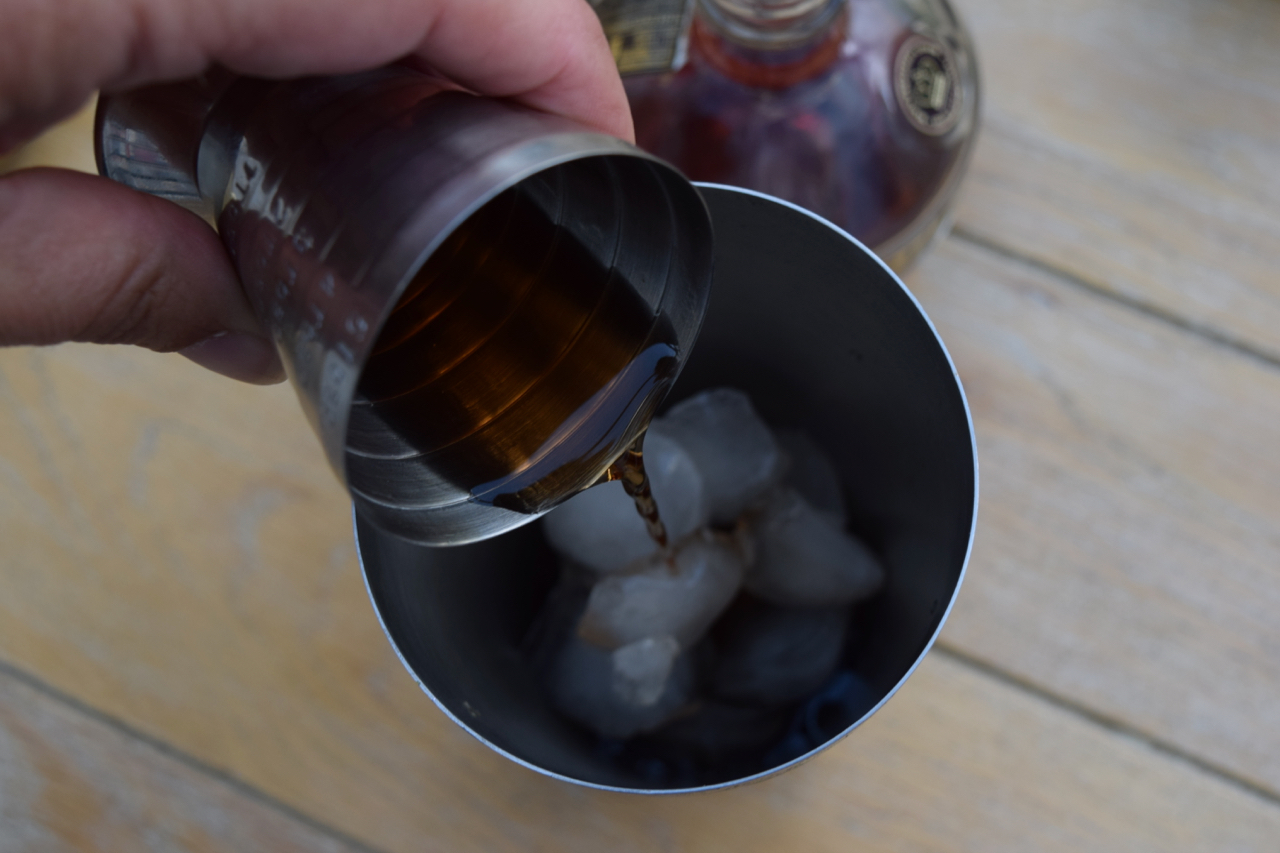 Now all that's left is to pour in the pineapple juice. And the exertion of a little shake until the shaker is chilled.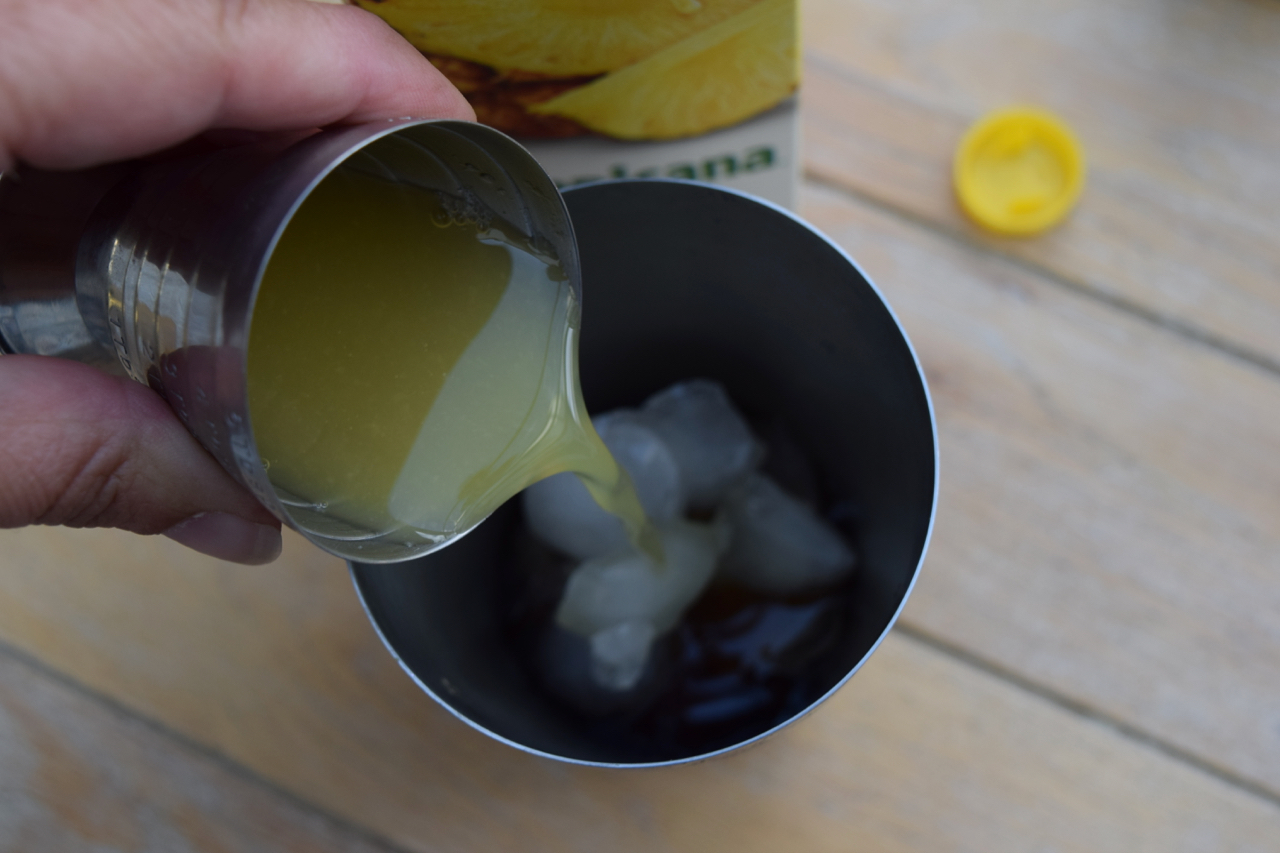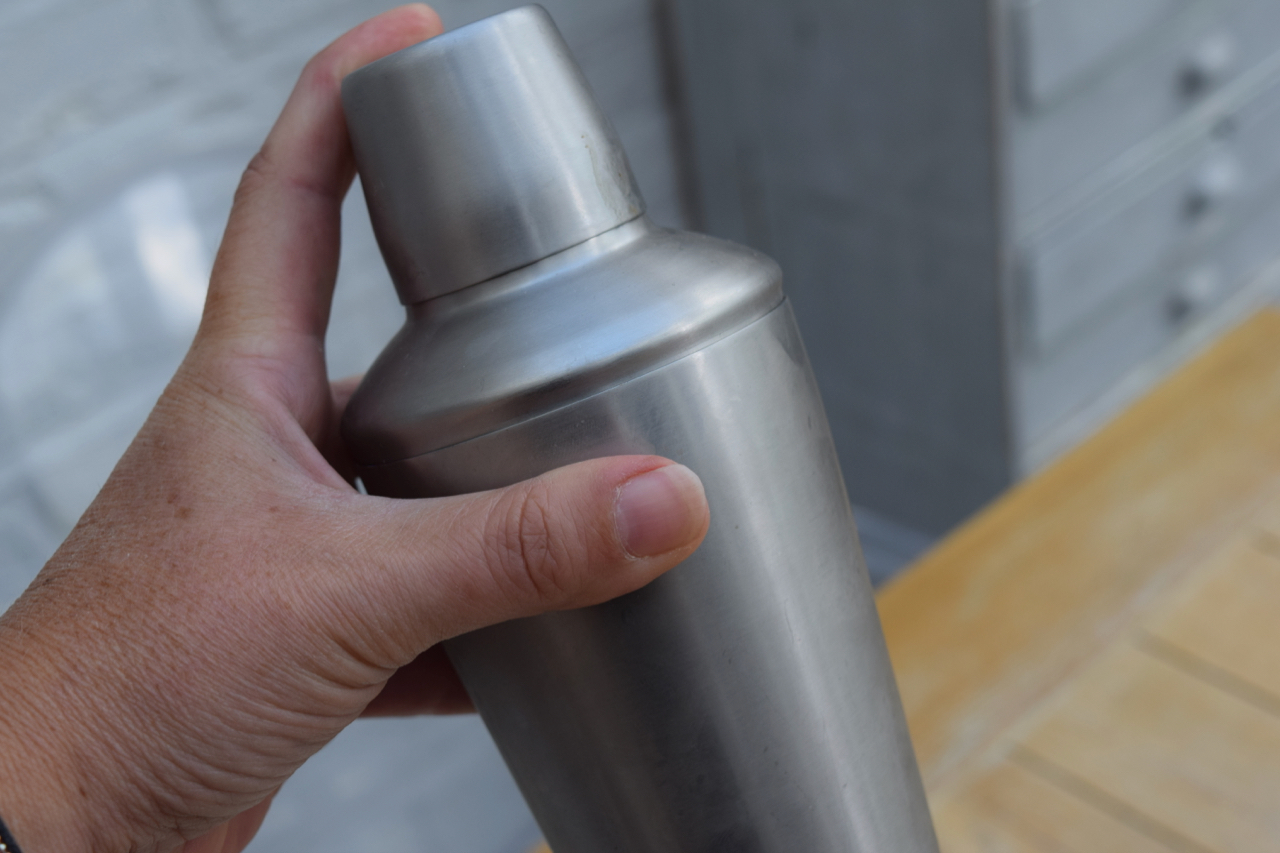 Pour your Very French Martini into a, yes, Martini glass. Then garnish with a raspberry, or if you don't have one to hand like me, an old school maraschino cherry.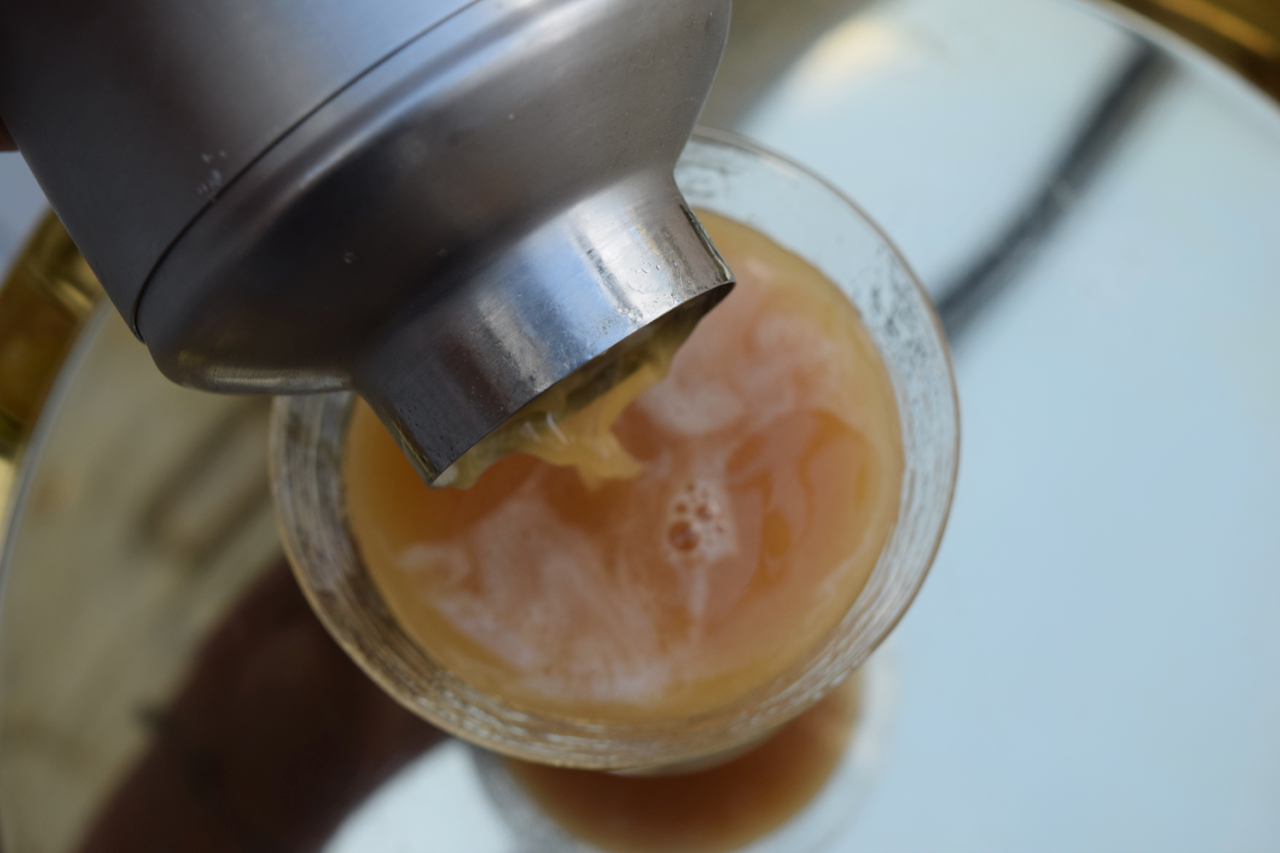 Divine, warming, fruity. The cocktail, of course.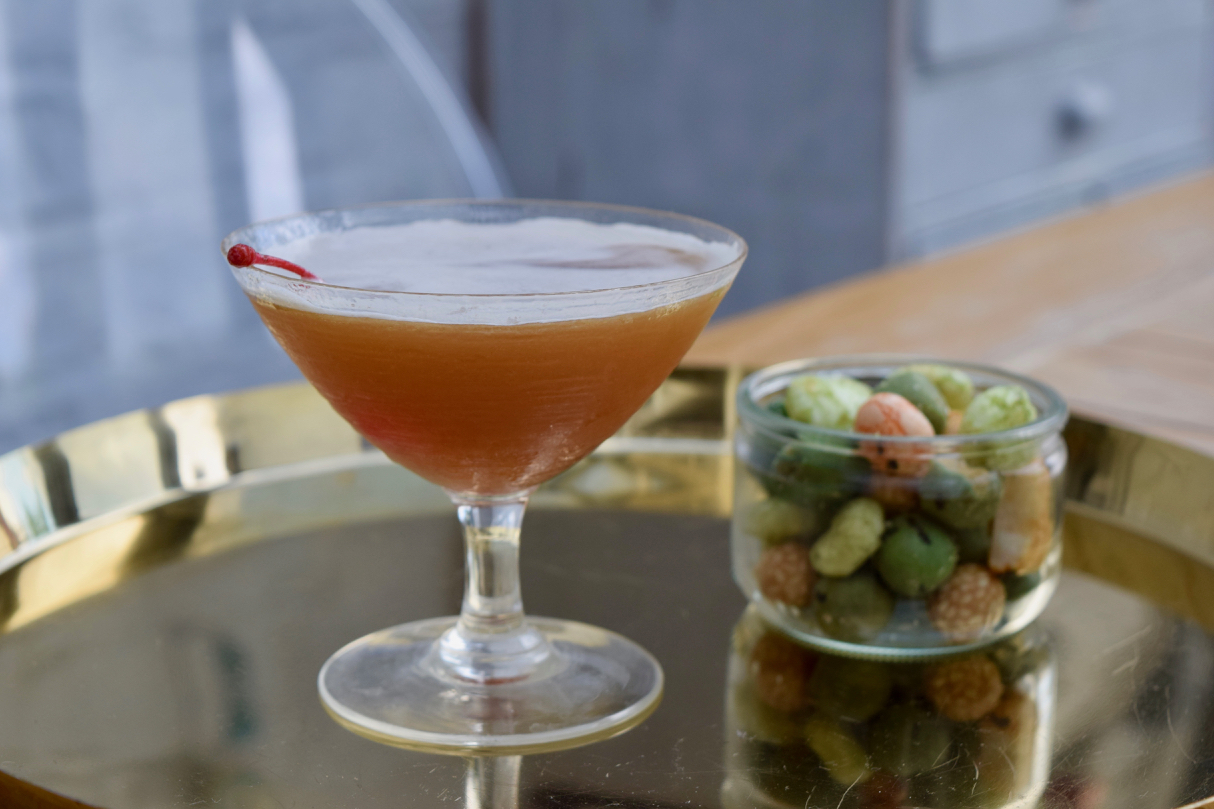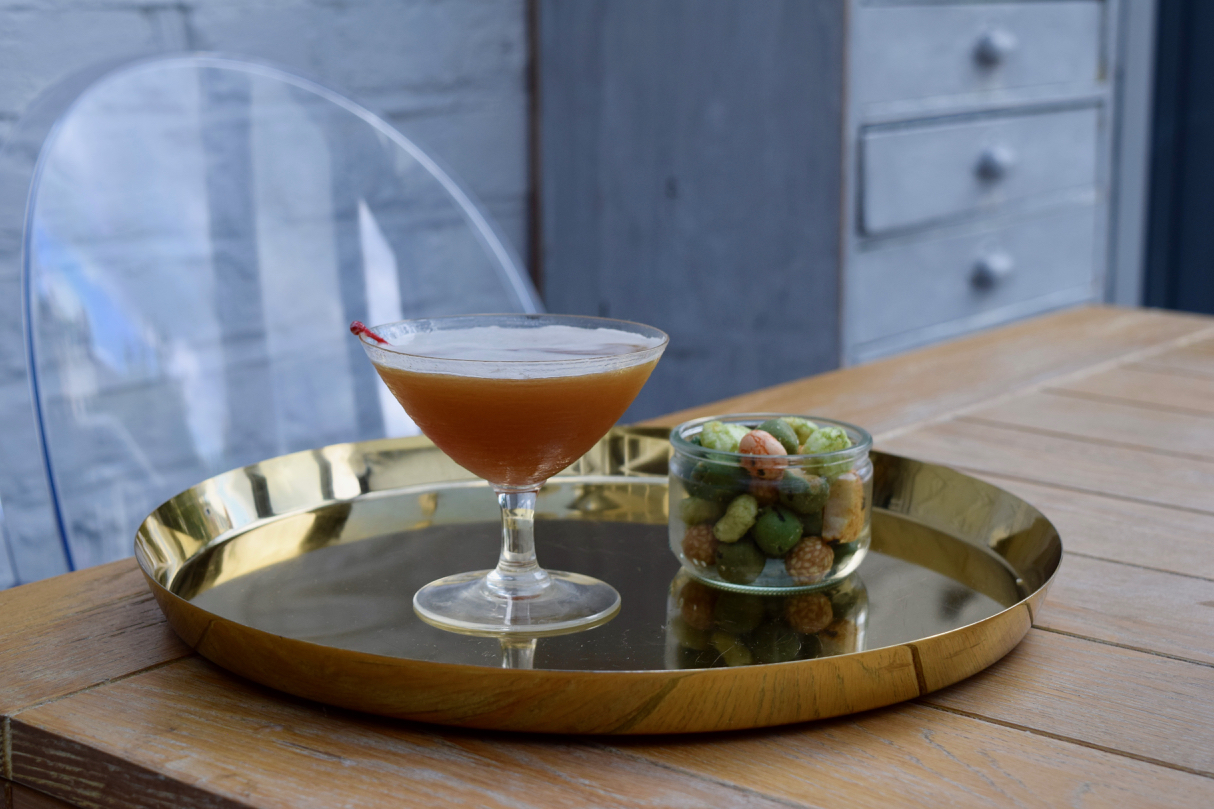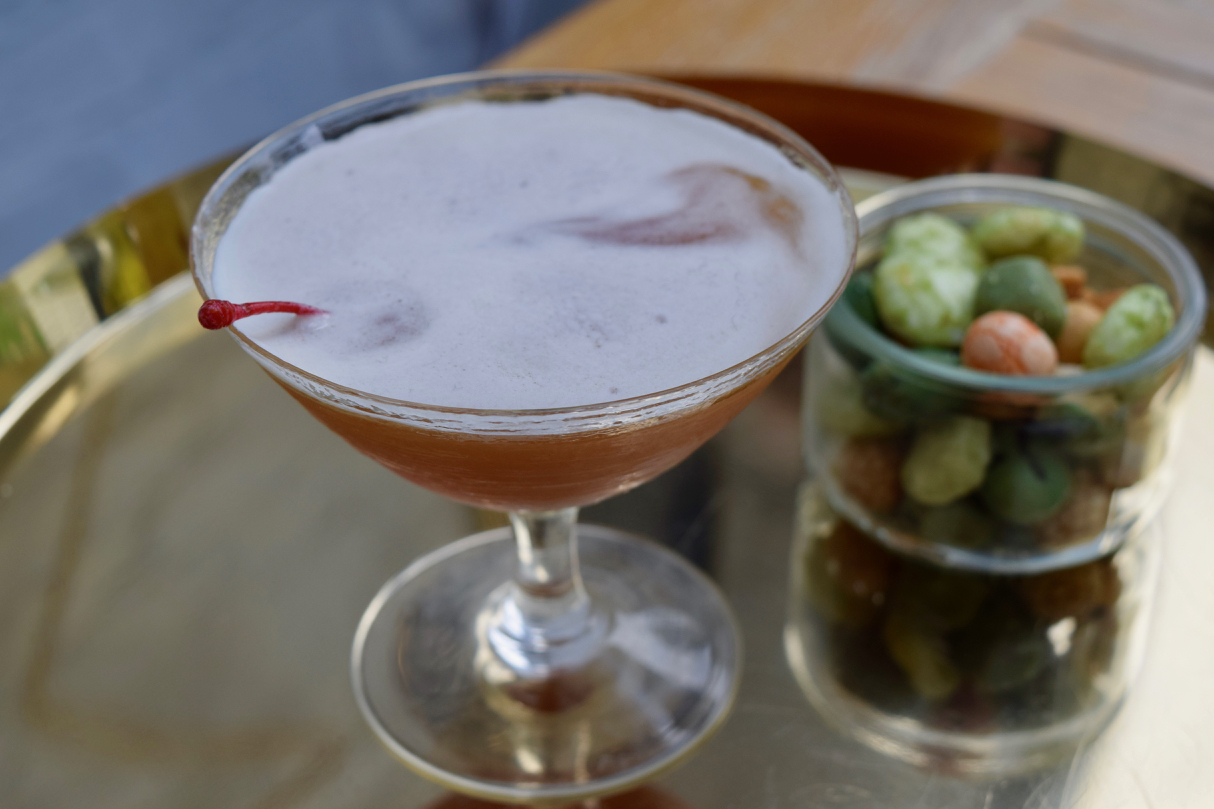 There is barely a whiff of Francais to this cocktail, but hey, who cares when it tastes this good. Warming with a hint of summer, for all of you who, like me, are unwilling to kiss goodbye to warmth for another year.
Lucy x
Very French Martini Recipe
Makes 1
You will need a cocktail shaker and a Martini glass
Ice
45ml Cognac or Brandy
15ml Chambord
45ml pineapple juice
Raspberry or Maraschino cherry to garnish
Take a cocktail shaker and add a good handful of ice and measure in the cognac, Chambord and pineapple juice. Shake until the shaker is chilled then pour into your Martini glass.
Garnish with a raspberry or a maraschino cherry. Très bon.