Ginger Rose Paloma Cocktail Recipe
I know it was Valentine's Day yesterday, but I love roses. And anything rose based. Handsoap, shortbread, Turkish delight to name but a few. So I couldn't resist trying this Ginger Rose Paloma cocktail recipe. The only thing putting me off was the inclusion of Tequila. I have previous with this ballsy spirit and have not really drunk it in any quantity since my hen night some 100 years or so ago. But, sod it, I thought, mixed with some rose water, fresh lime and a splash of ginger beer, I knew this cocktail was going to be one I would fall in love with. I am happy to confirm it was love at first sip.
In order to make this cocktail, as I was fresh out of Tequila, I had to borrow a wonderful bottle of Patron Silver from work *I did ask btw, I didn't just pilfer*. Having only drunk reasonably cheap tequila in the past, I now realise why I didn't really like it. This slightly more pricey brand, however, is smooth, with none of the harshness of my previous experiences, and I am happy to say, Tequila and I are now friends again. Mixed with just a hint of rose, the spice of ginger beer and tart grapefruit, this Ginger Rose Paloma is fresh tasting and super light. I positively chugged this down and was disappointed not to make a second as I had to return my new best friend, the Patron Silver, back to the office. Rest assured, when it's next on offer, I will be buying myself a bottle, so I can make more, and more and more, of this fresh tasting cocktail. It's with thirsty thanks to Half Baked Harvest, for the inspiration.
This cocktail is not pink and girly, it's pale and interesting and has a hopeful whiff of spring to it. I glimpsed the sun this week, and even felt a touch of warmth on my face. Now I know it's a bit early to mention warmer times, but I am feeling hopeful, and I don't just think it's the Tequila talking.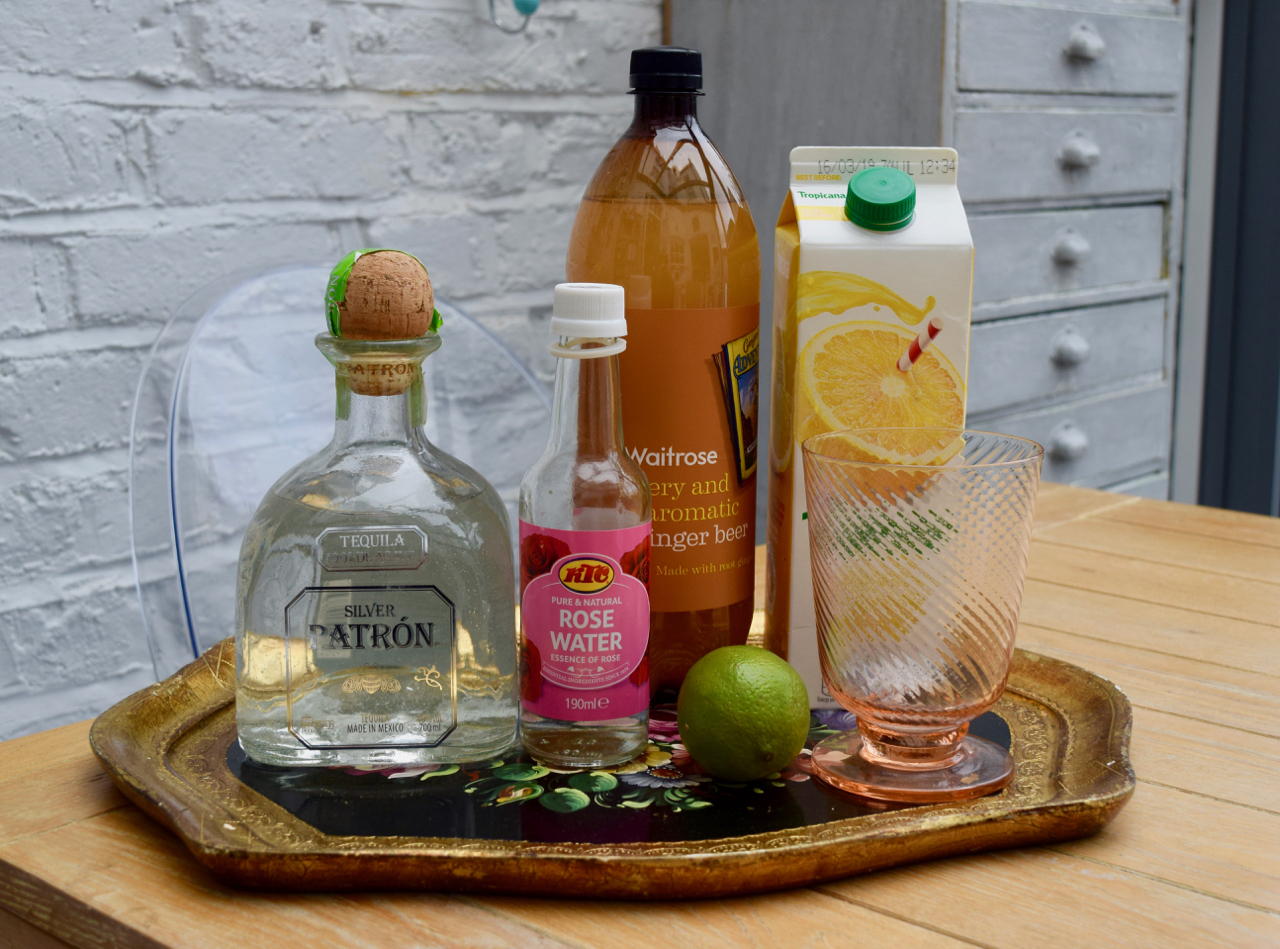 This is so pretty, I couldn't resist the addition of my beautiful pink glass to serve it in. I have also slightly fallen in love with grapefruit juice, what with this being it's second appearance in a week. It has sweetness and sourness in equal measures, which I have learnt to love.
Make a start on this by adding some ice to a glass. Then measure in the Tequila.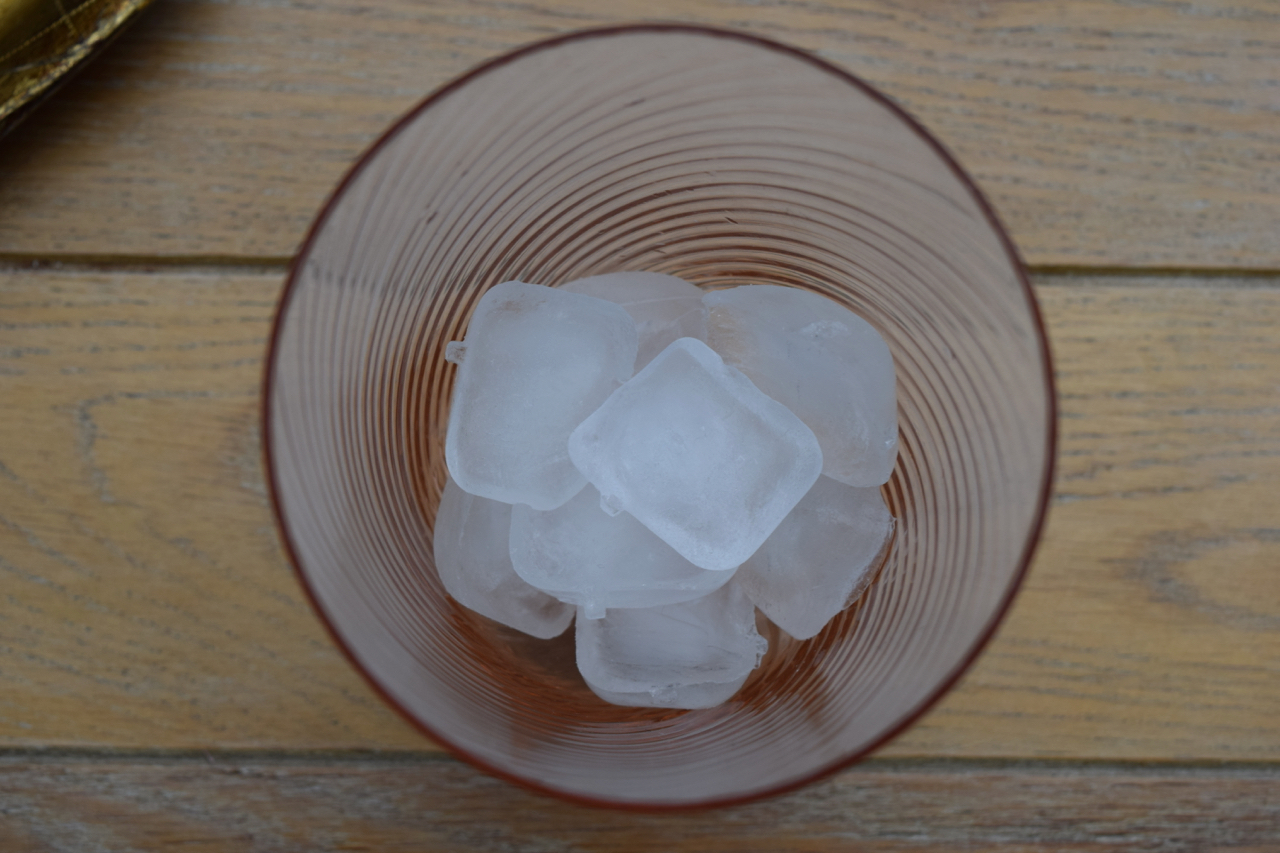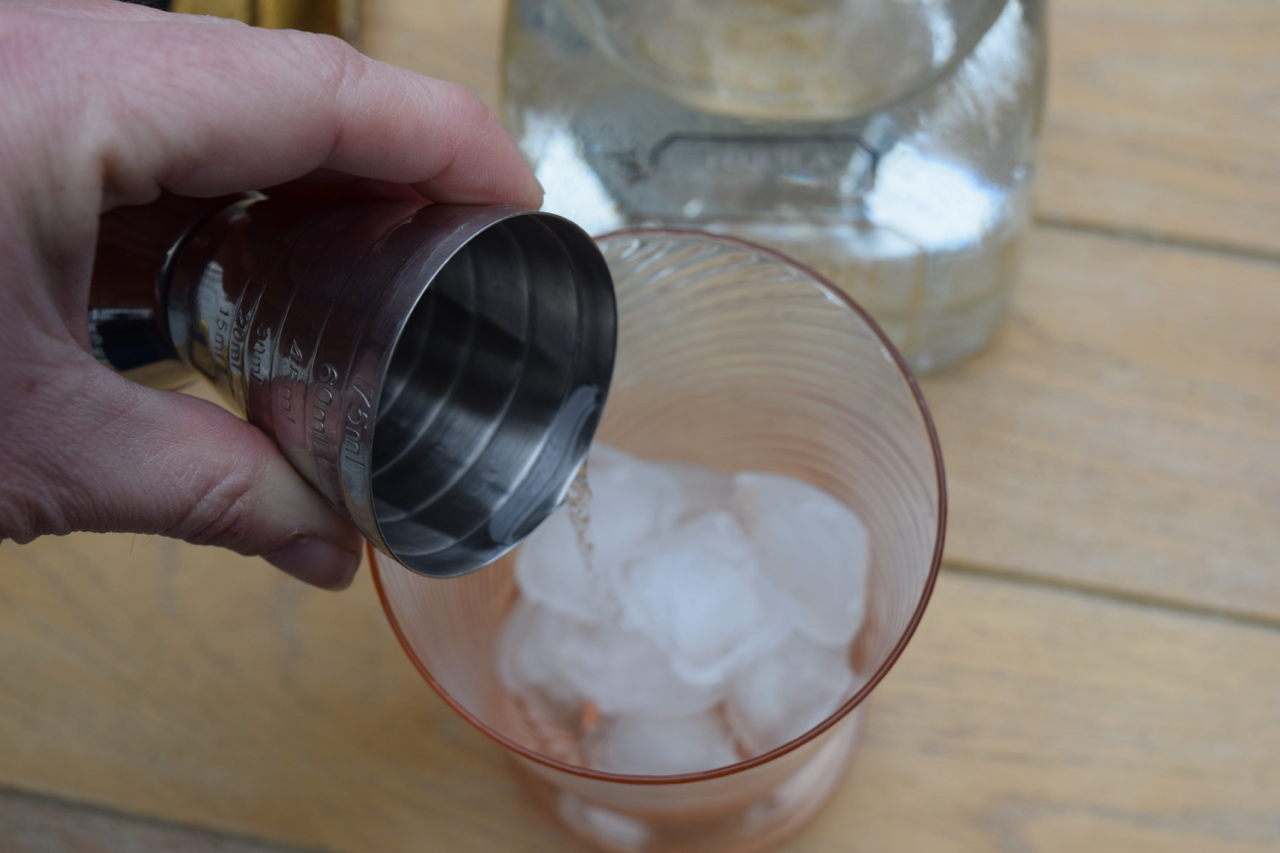 Follow in with the tart grapefruit juice and the tablespoons of rose water and fresh lime juice.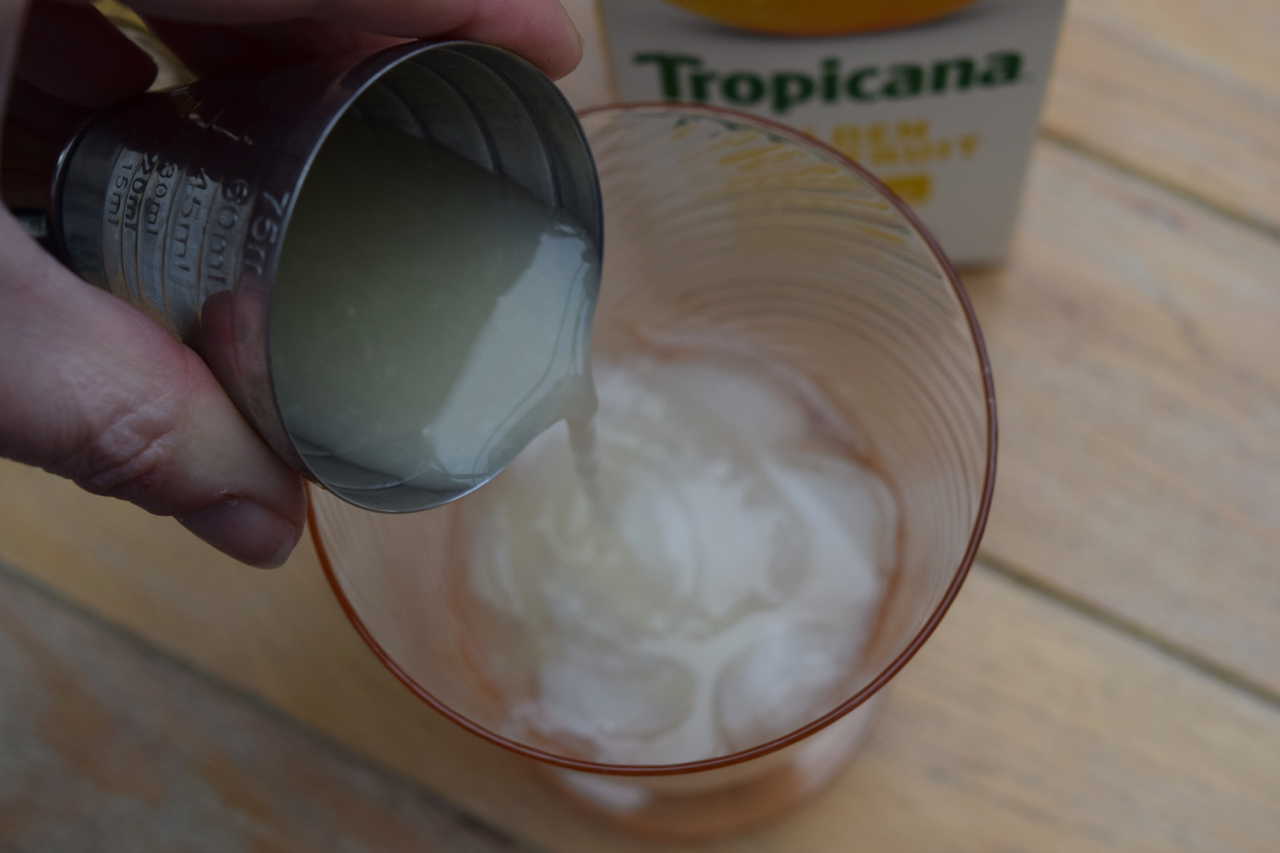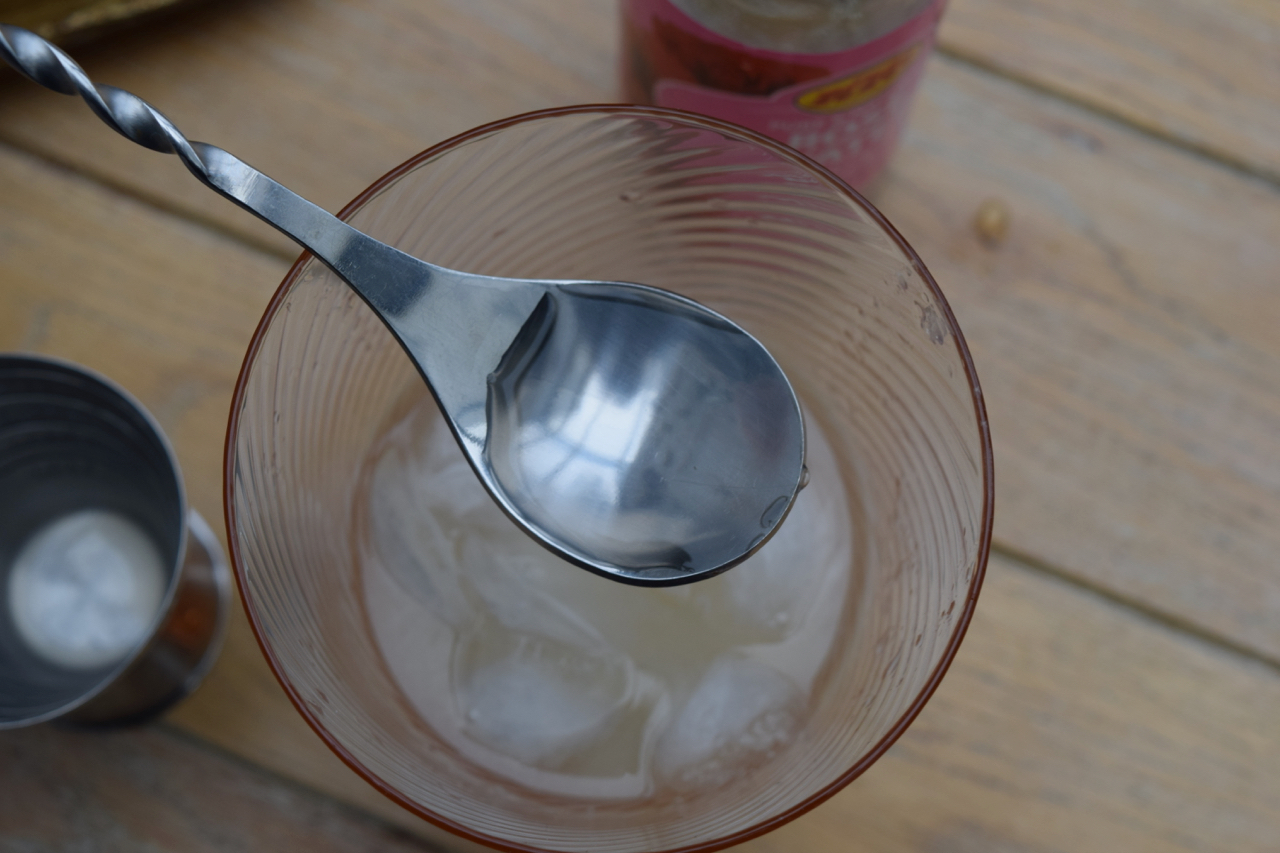 Give this a stir then top up this fragrant mixture with some wonderful ginger beer.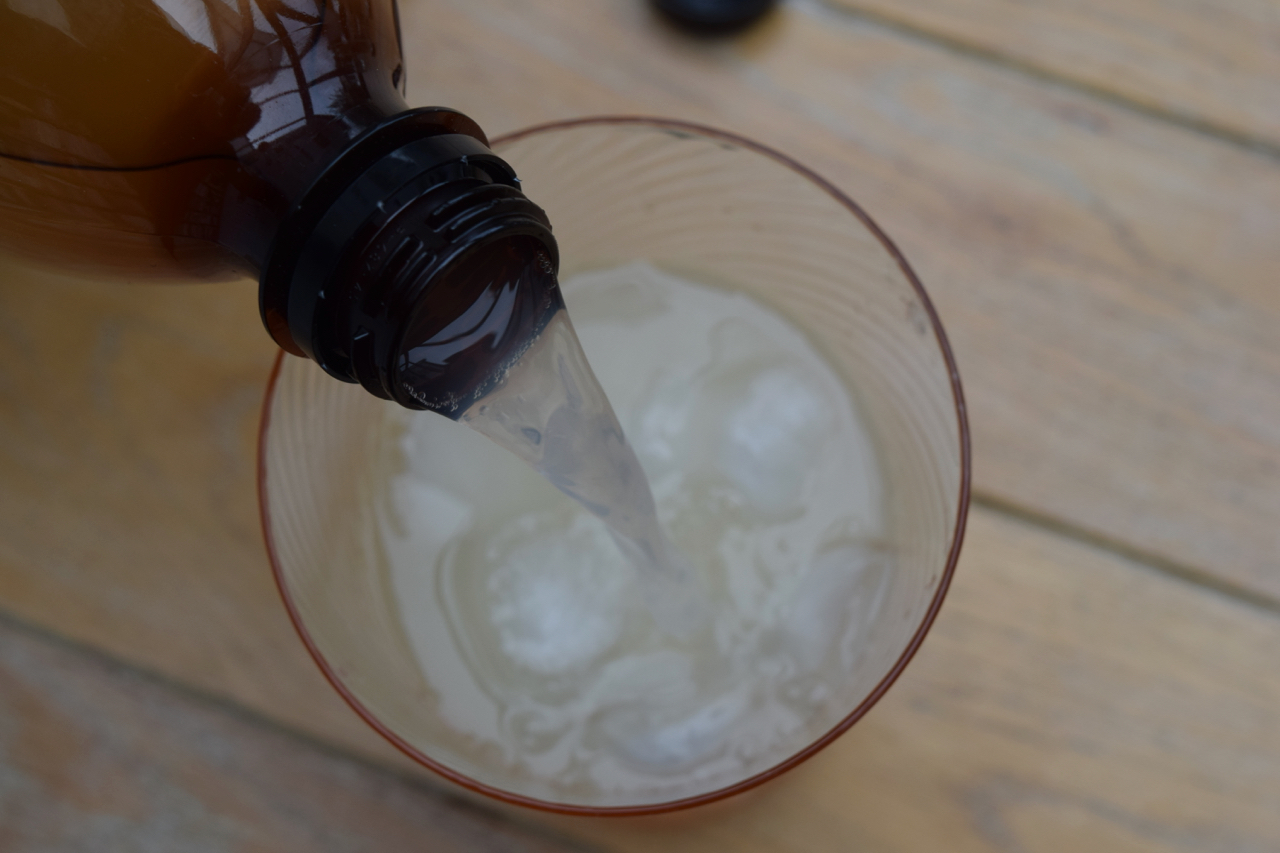 Garnish with some rose petals or a wedge of grapefruit. I have some lovely dried ones, but you could use a fresh rose, as long as it's pesticide free. And if you were actually given any for Valentine's *not me*.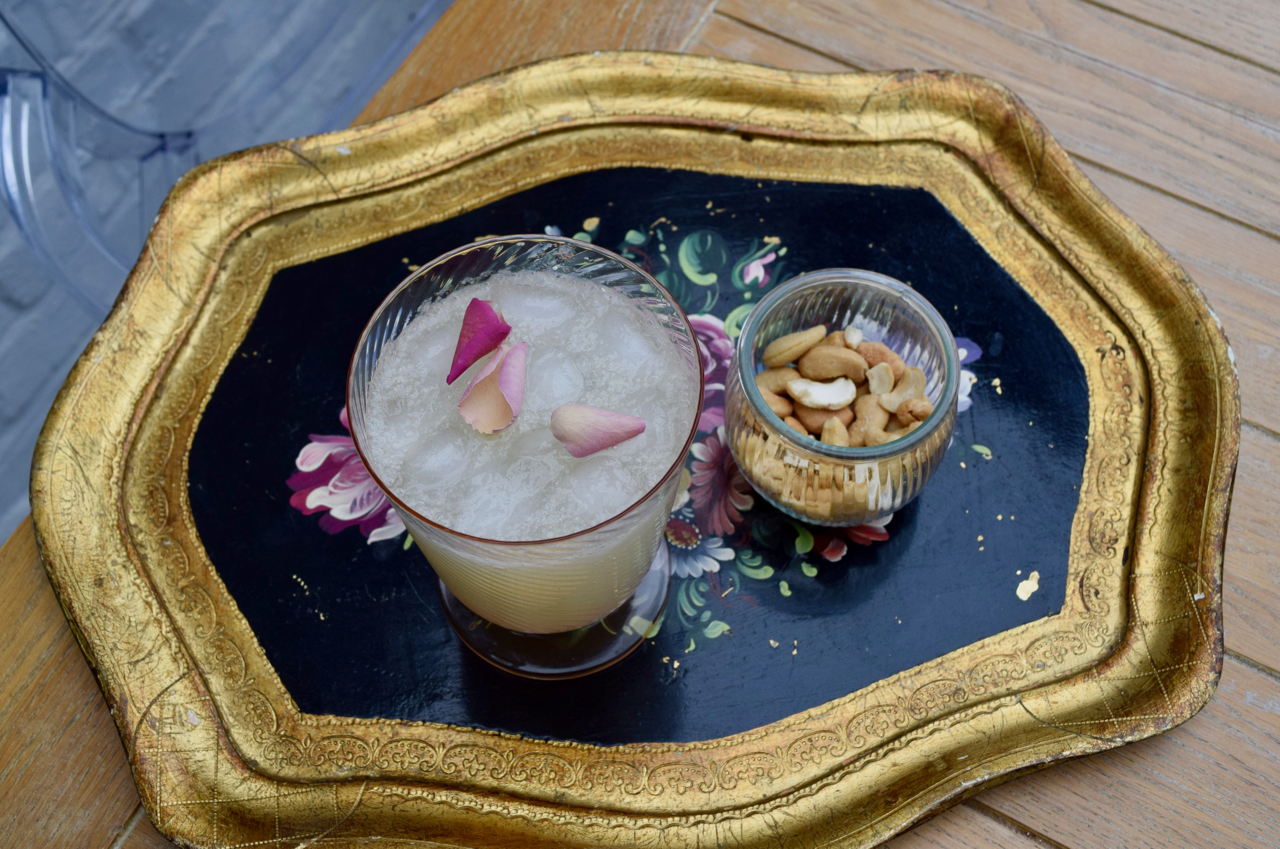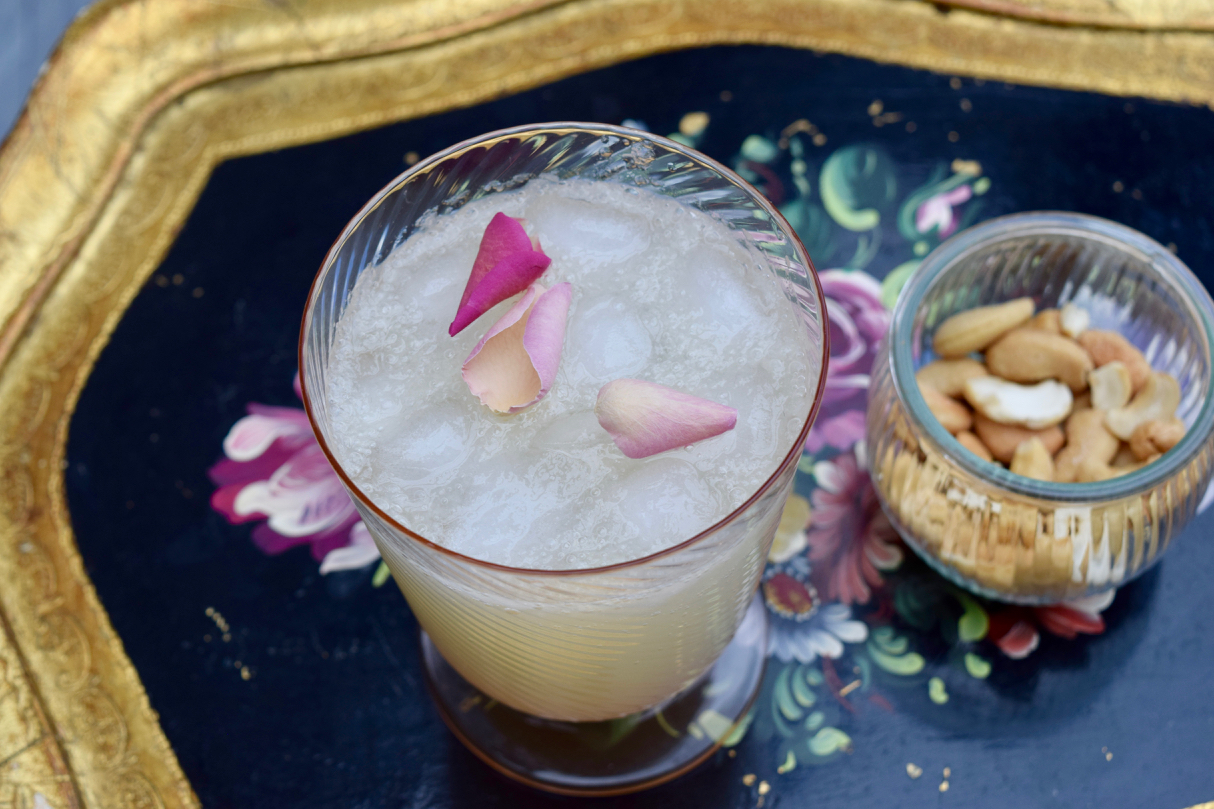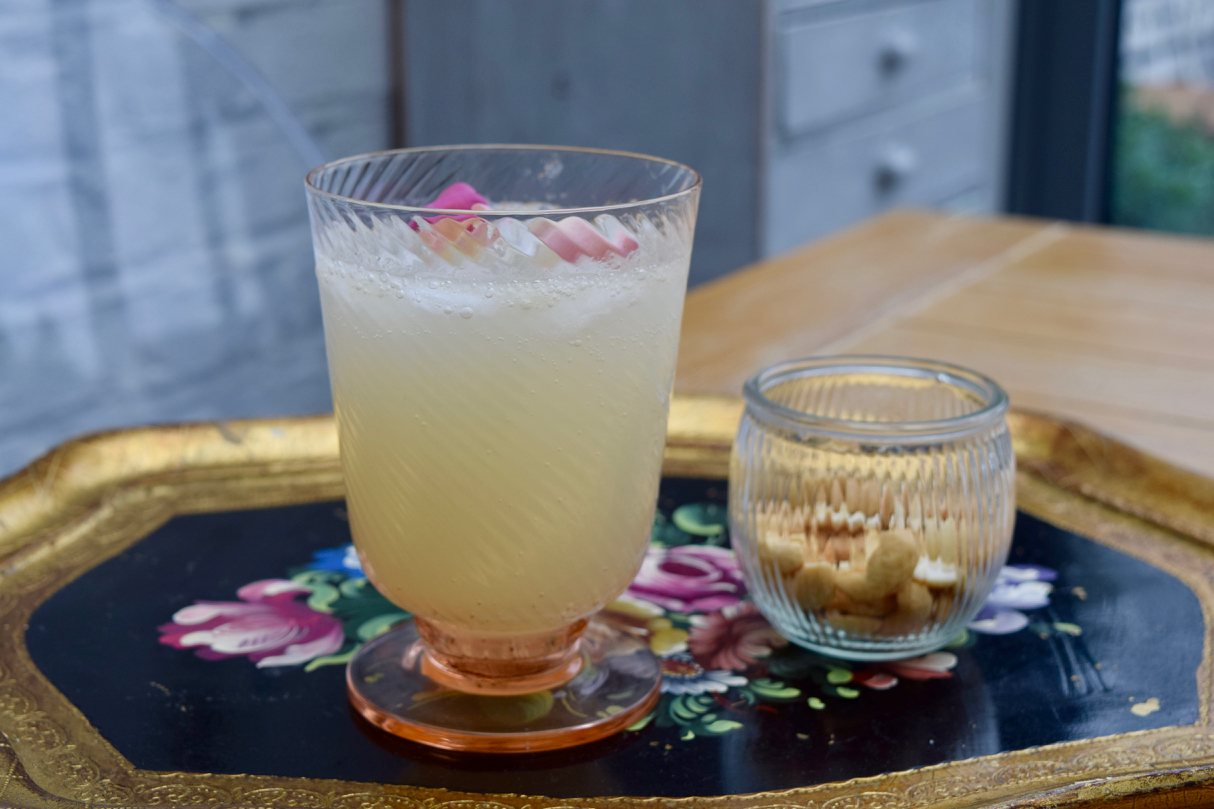 I have spent all week saying balls to all the schmaltz of Valentine's but then I come at you with a rose based cocktail. I am not totally hard hearted after all, especially not when I've had a couple of drinks.
Have a restful weekend.
Lucy x
Ginger Rose Paloma Cocktail Recipe
Makes 1
You will need a tall glass 
Ice
50ml Tequila
60ml grapefruit juice
1 tablespoon rose water
1 tablespoon fresh lime juice
Ginger beer to top up
Rose petals to garnish
Take a tumbler and add a generous handful of ice. Measure in your tequila then follow in with the tablespoons of rose water and fresh lime juice.  Stir, then top up with your ginger beer.
Garnish with rose petals, dried or pesticide free fresh ones are best. Or go with a slice of grapefruit. Sip and love, love, love.