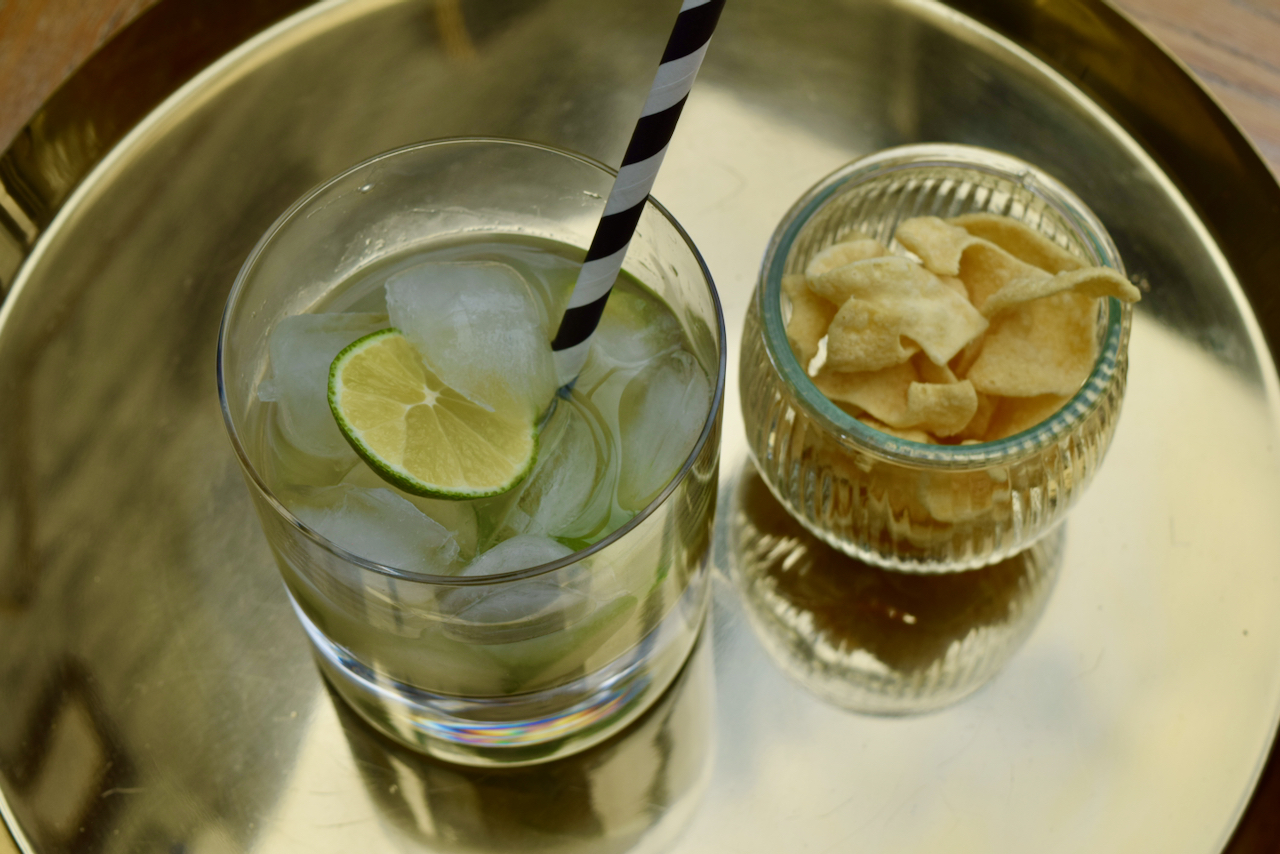 Caipirinha recipe
I have posted so many cocktails on Lucy Loves now, I quite often have to check back to see if I've posted my chosen drink before. I genuinely thought I'd posted a Caipirinha years ago, but no; Lucy Loves has been a Caipirinha free zone for all these year. But fear not, this tardiness is being remedied this cocktail Friday.
The main star of the Caipirinha *which is a bugger to spell can I just say* is cachaça *also annoying as it has an odd accent*. Cachaça is a spirit made by distilling fermented sugar cane *I'm not selling it am I?* and is one of Brazil's most popular drinks. It's ballsy, but lovely, especially when it's sweetened with a little icing sugar and mixed with plenty of fresh lime flavour. You don't need a cocktail shaker for this, you just make it right there in the glass. Then sip it, slowly, if you can.
It's still September, so fingers crossed, you can enjoy this Caipirinha in the sunshine this weekend. It way easier to drink than it is to spell.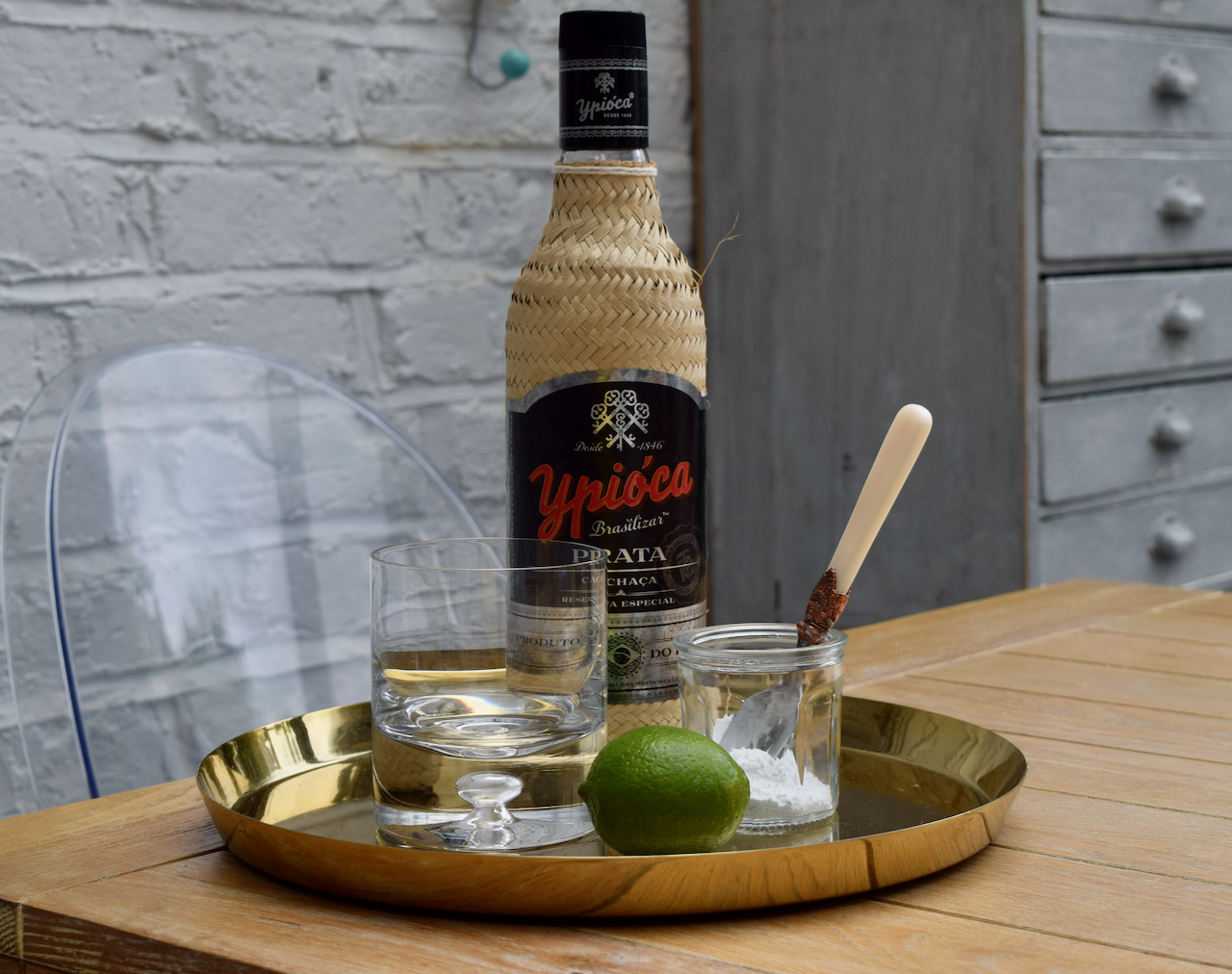 A stylish display for this Brazilian beauty of a cocktail. And only 3 ingredients. Winning on a Friday.
Start with your limes. You will only need half, plus a slice for garnish. Cut the half a lime into about 8 small wedges. Drop these into your glass. Measure in the icing sugar.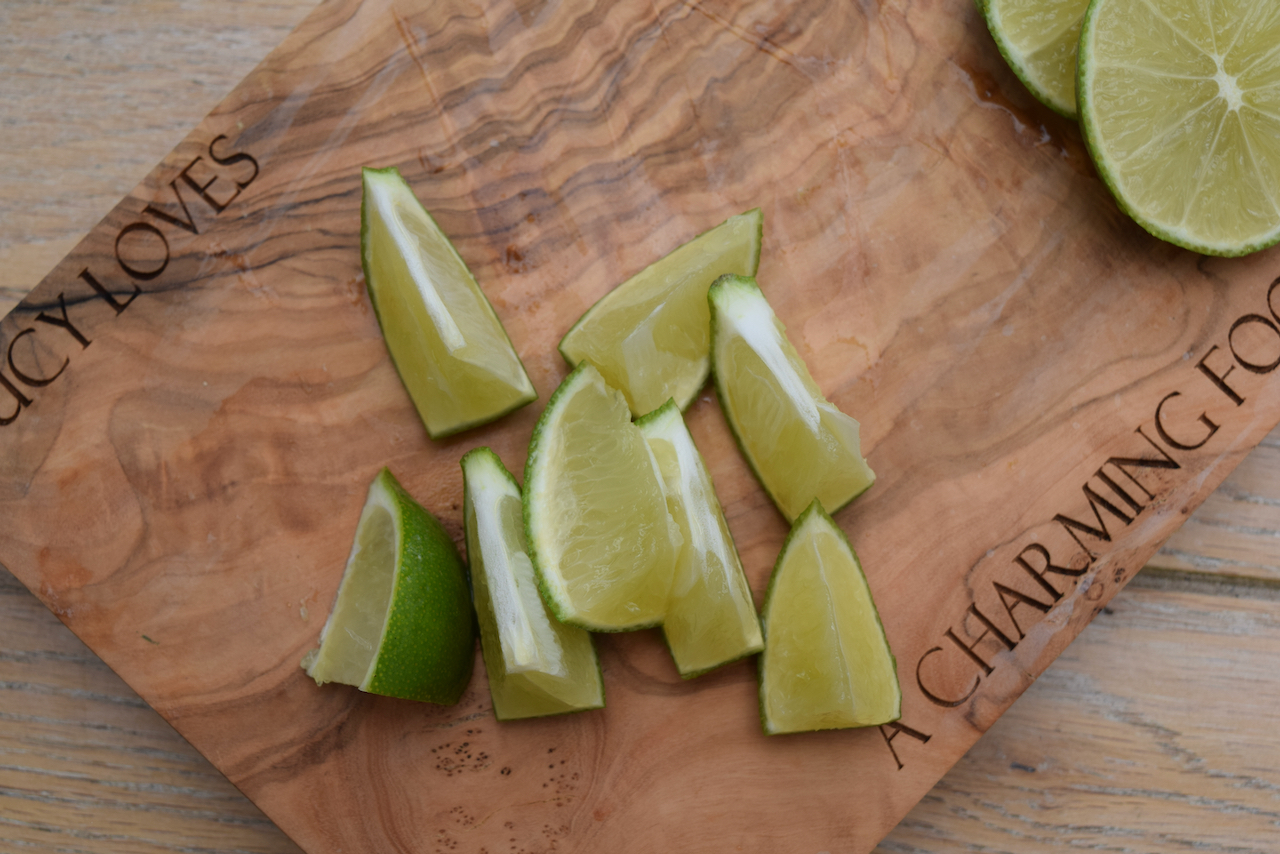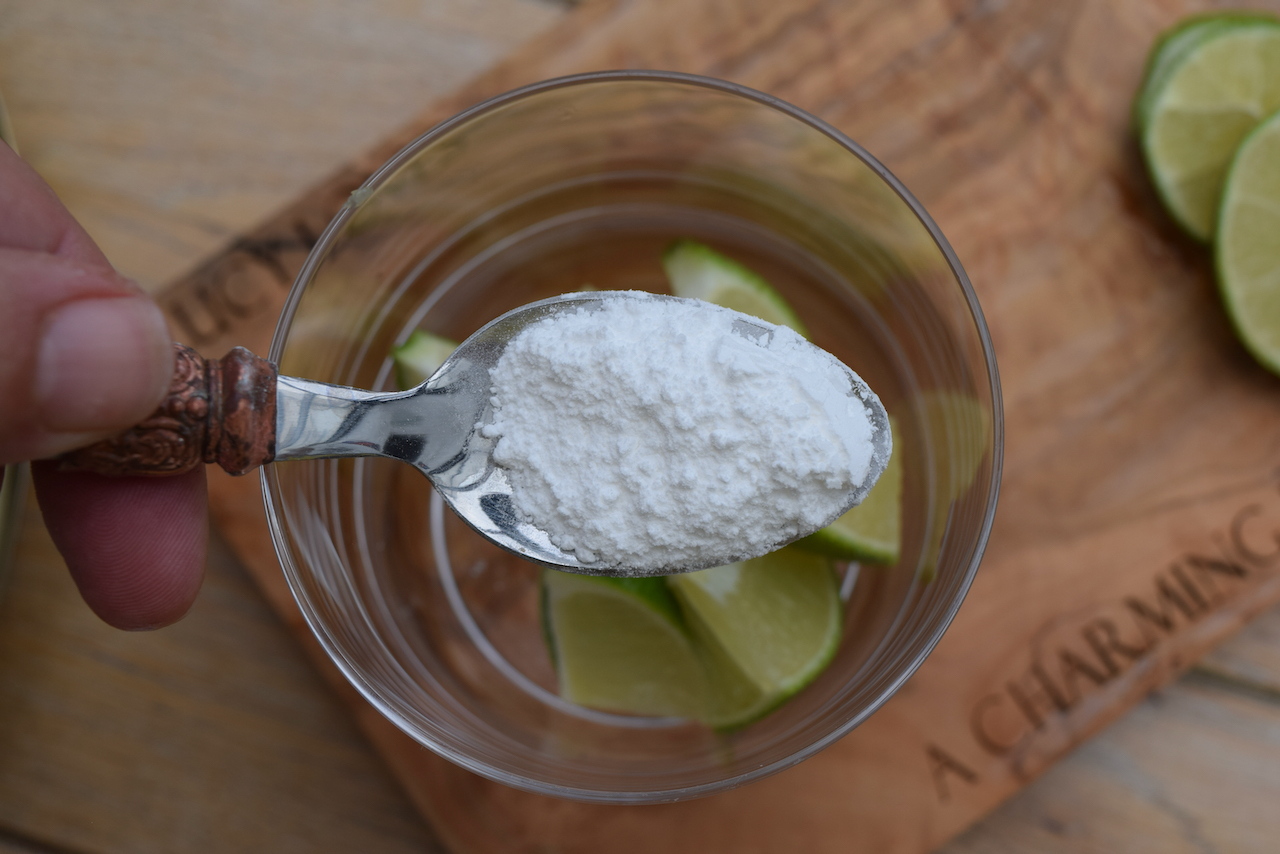 I used one and a half teaspoons, but if you prefer your drinks sweeter *Clyde* then add another half a teaspoon. Now, muddle this mixture together to release the lime oil and juices.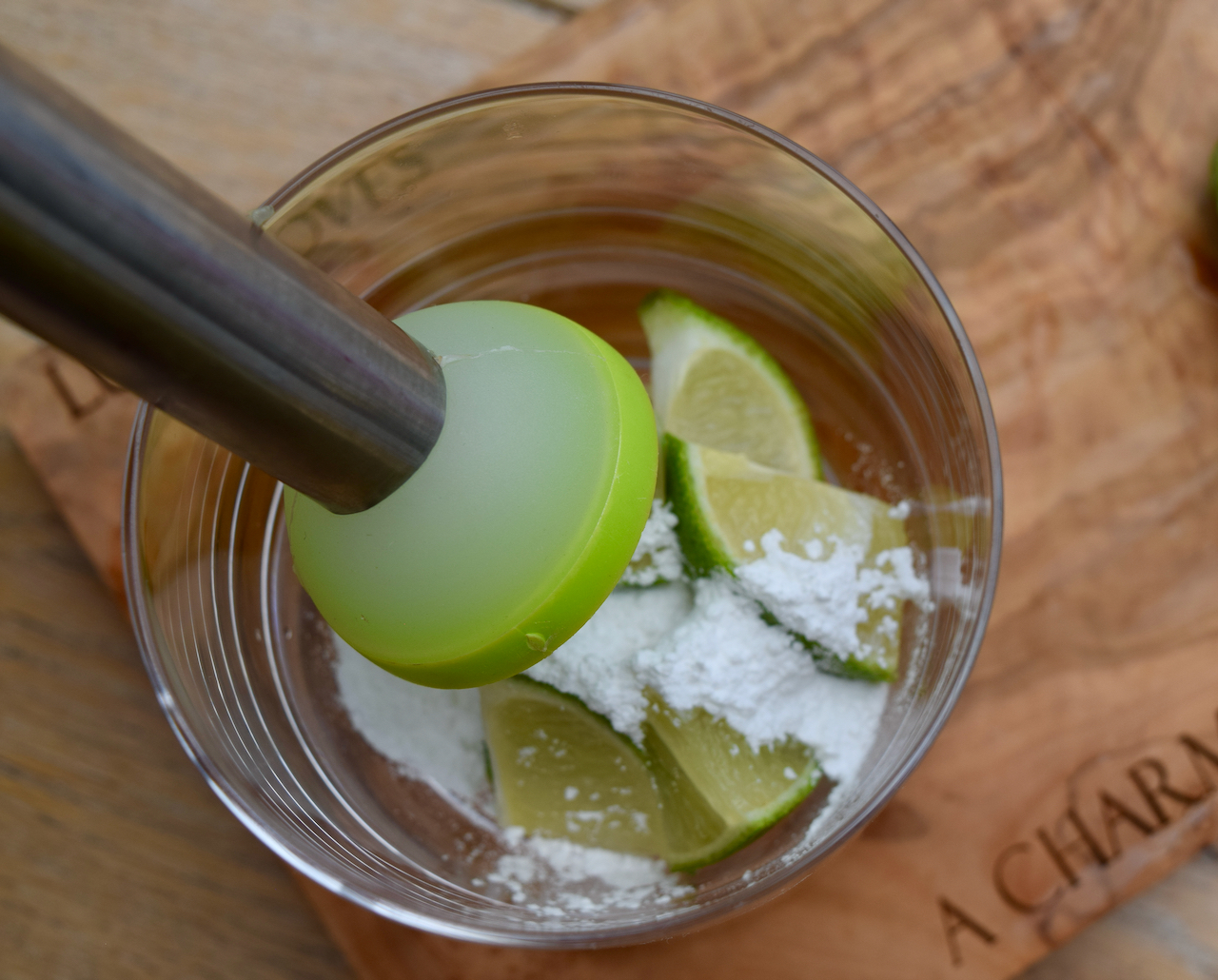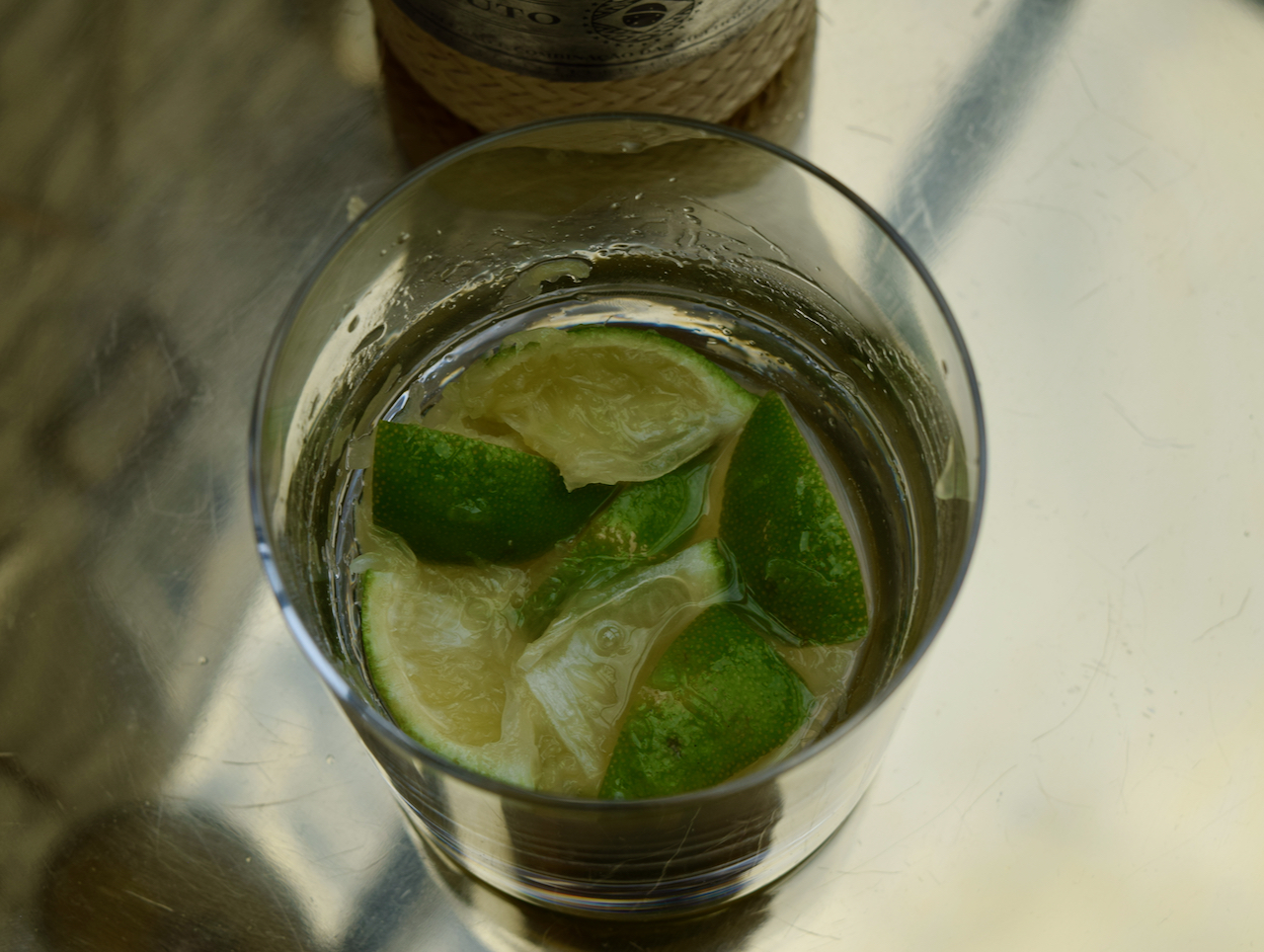 Pour in the wonderful cachaça, then stir.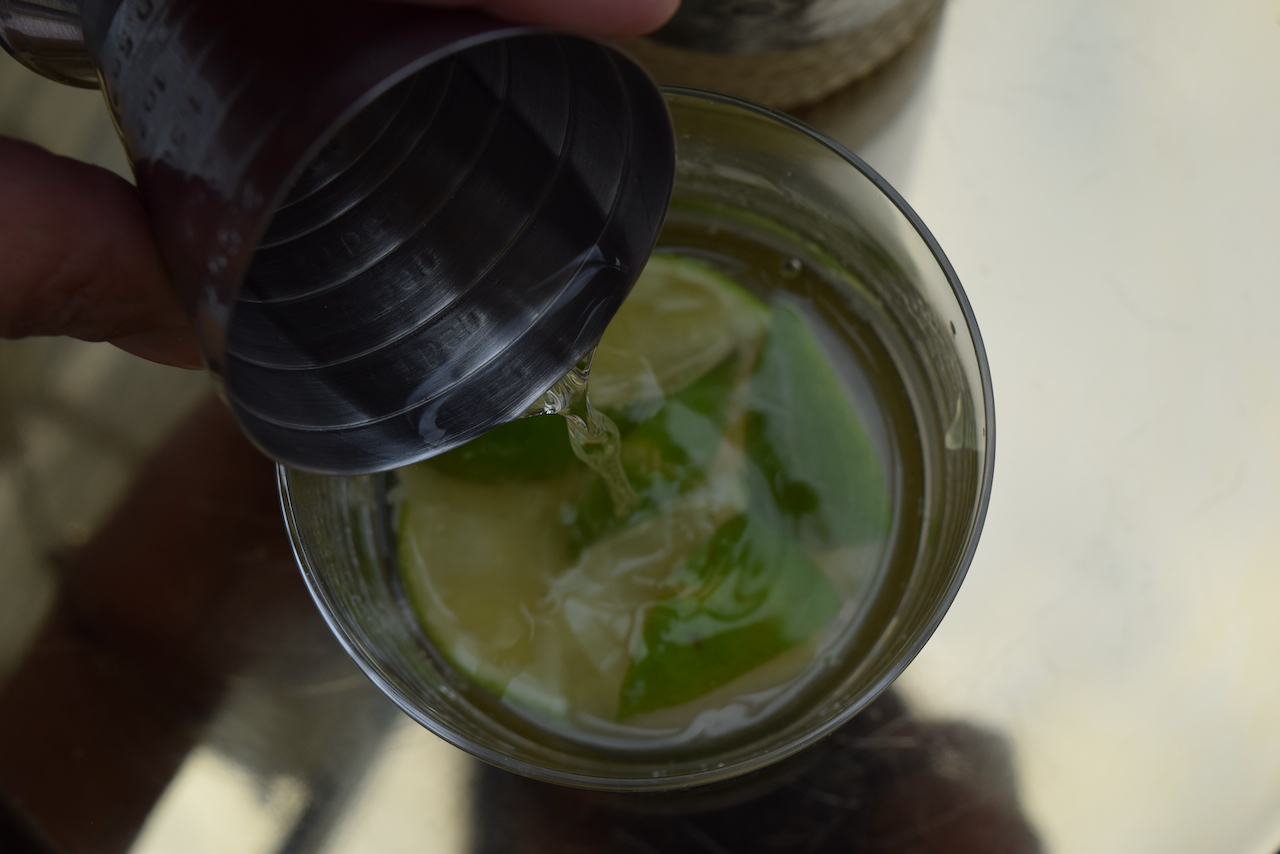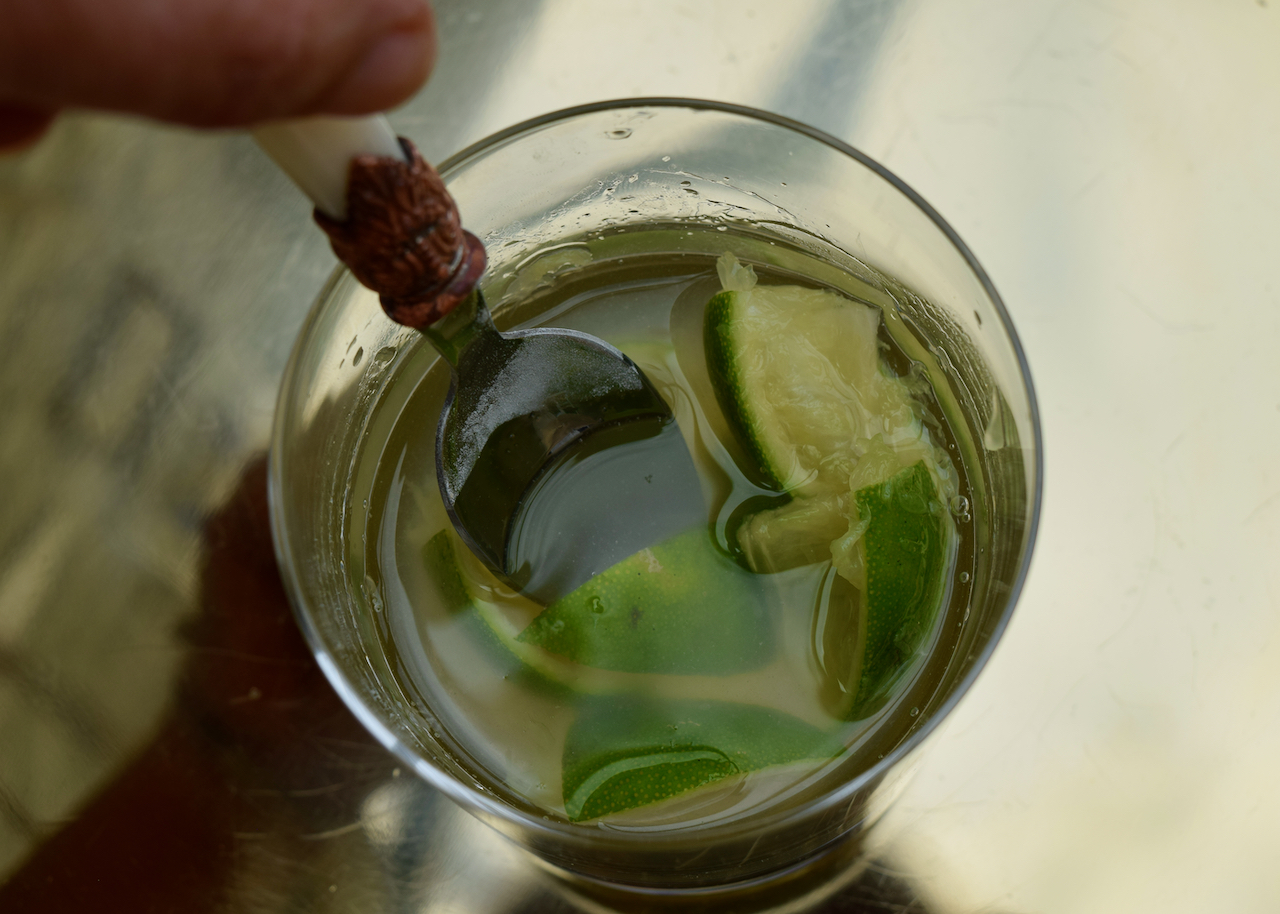 Add a handful of ice and finish this simple drink with just a thin slice of extra lime.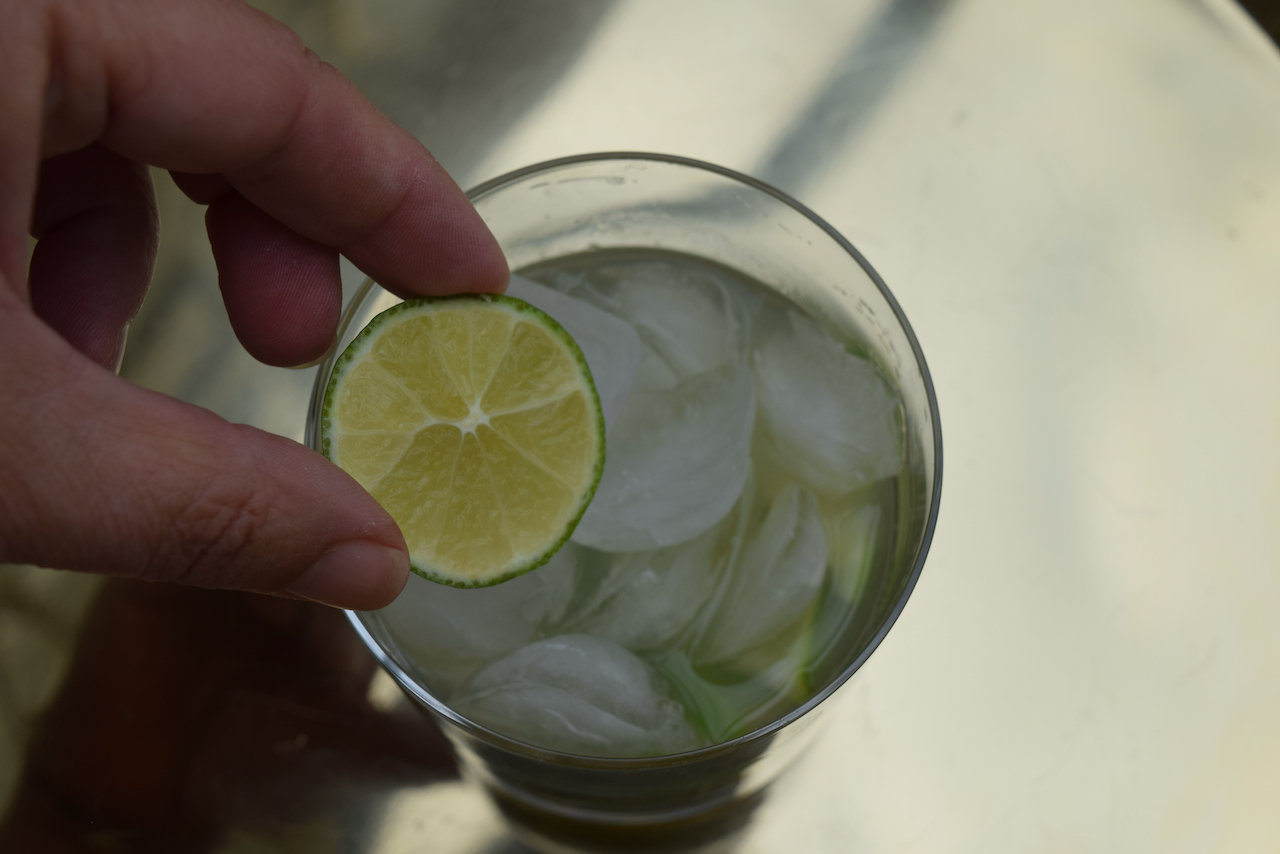 Pop in a straw and sip away. This is divine.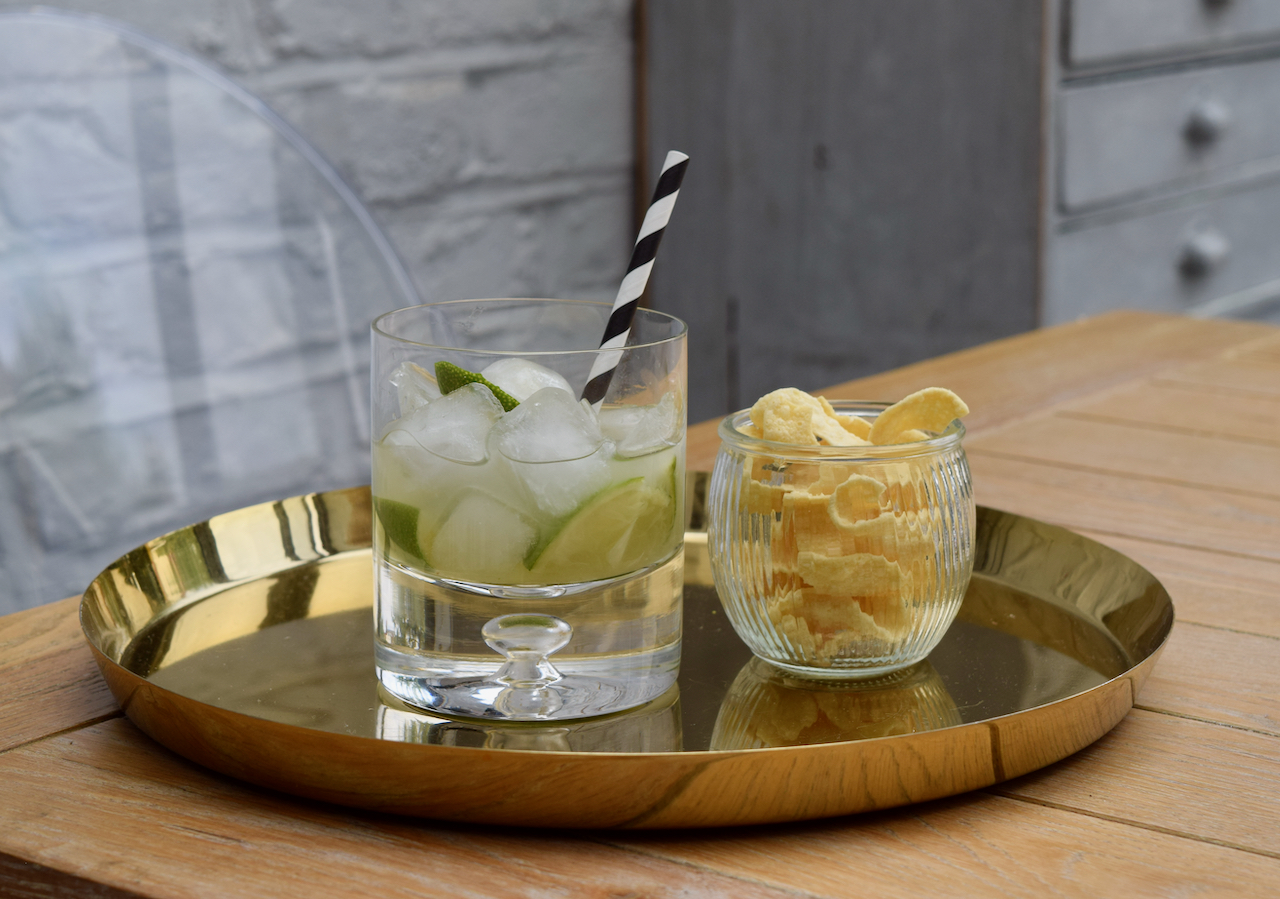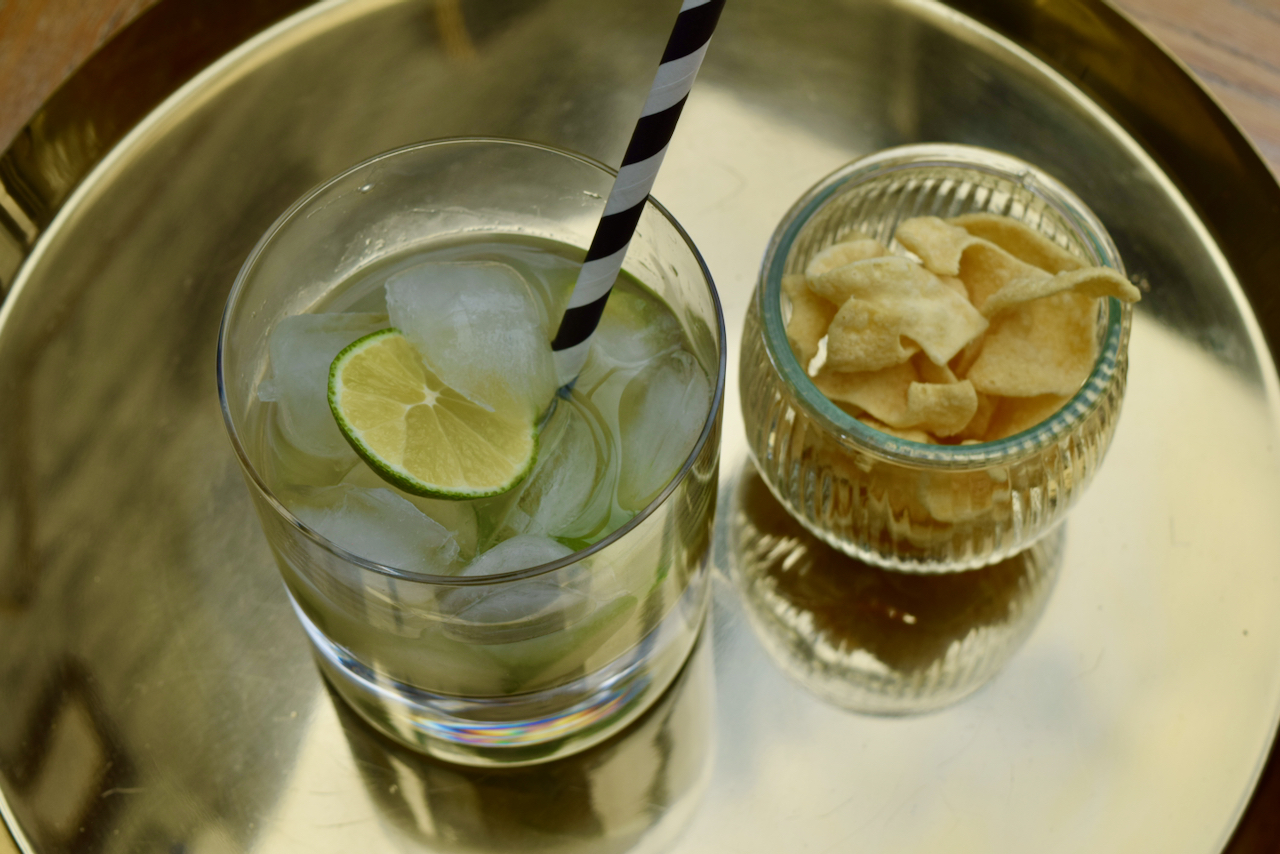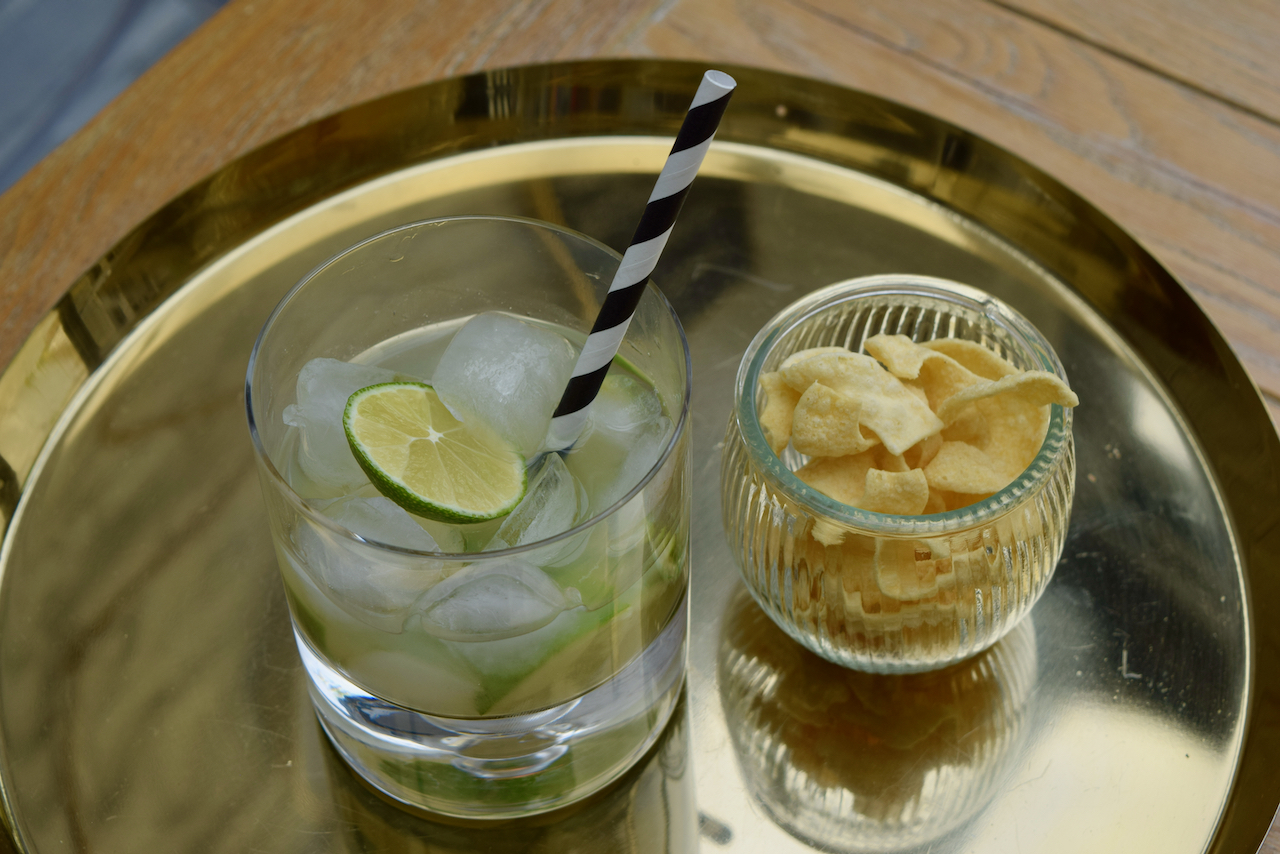 I'm loving the Indian summer thing going on at the moment. It's a tiny victory amongst all the continuing hideousness. As is a Caipirinha, although it's not that tiny, but it's a definite victory.
Lucy x
Caipirinha recipe
Makes 1
You will just need a tumbler and a spoon
1/2 fresh lime, cut into small wedges
1 1/2 teaspoons icing sugar, you may need more if you prefer more sweetness
50ml cachaça
Ice
Lime slice, to garnish
Take your lime half and cut into small wedges. Drop these into your chosen glass and measure in the icing sugar. Muddle the limes and sugar to release the lime oils and juices.
Measure in your cachaça, stir, then add in a good handful of ice. Garnish with a slice of lime. Sip and be transported to somewhere balmy.