The Scotch Rickey
January is a bloody miserable month with it's dark, soggy, dank mornings and lack of funds. However, despite having a badly behaved child, work not filling me with joy, no money and love handles I am trying to remain positive. We still have our health, food on our table and a roof over our heads. And come Fridays, we have a drink in our hand too, so it's not all bad.  I seem to have a glut of Whisky too, which is never a bad thing, in my mind, so this week's Friday Cocktail for a soggy January start to the weekend is a Scotch Rickey.
I found this drink in an article entitled Best Whisky Cocktails from the Telegraph and it was a very informative piece of writing. I now have a lovely collection of Whisky based drinks for the future to use up my *Clyde's* stash of various Whisky/Whiskey bottles in our drinks cabinet. The Scotch Rickey is a simple drink, thank God, as I am lacking in both energy and enthusiasm at the moment. I was drawn to this drink initially as I have a glut of limes, but then was totally won over by the large 60ml shot of Whisky involved. After a week of dark, early starts and a foul teenager, 60ml of Whisky laced with fresh lime and soda will take the edge of most things, I think you would agree.
On a more positive note, I saw a glimmer of day light when I left the house with the dog this morning, so the days are slowly getting longer. Not only does this warming Scotch Rickey suit quiet winter evenings, but I will be making this come the spring and summer months when more in the way of refreshment than comfort is on the drinks menu.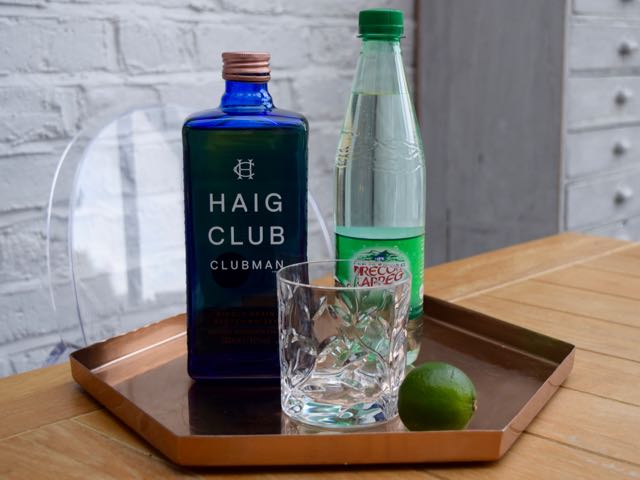 Told you it was simple cocktail. And I was pleased to get shot of another of my lime stash bought then not used for my Christmas drinks selection. This Haig Whisky was a gift bought for Clyde, so if you see him, don't mention I've been snaffling it.
This couldn't be any simpler to make, just a tumbler needed, no need to even dirty the cocktail shaker this week. Add a big handful of ice to your glass as a good starting point.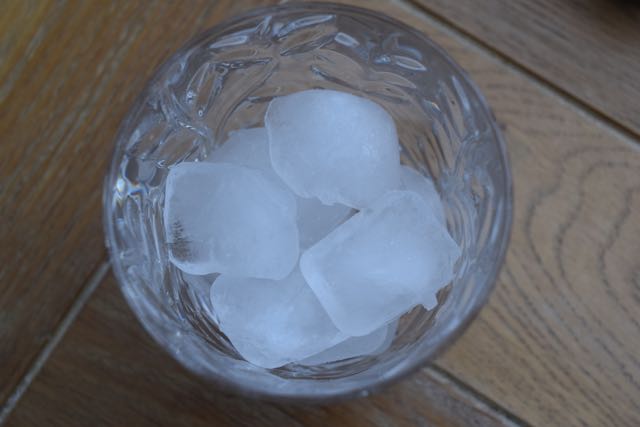 Follow in with the great big shot of Whisky and this one has an affiliation to David Beckham, so I am not entirely sure how Scottish it actually is.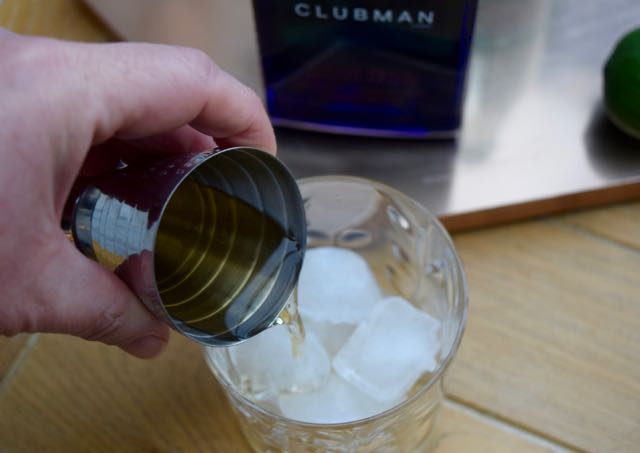 Next in is the juice of half a fresh lime for freshness and surely a touch of vitamin C.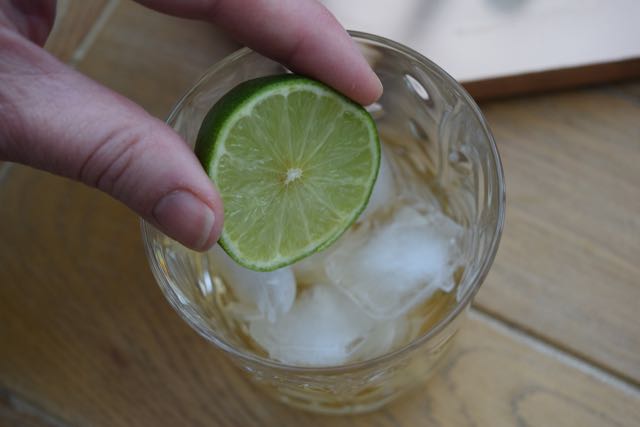 Now all that's left is to top up with as little or as much fizzy or soda water as you like. Then garnish with a slice of lime.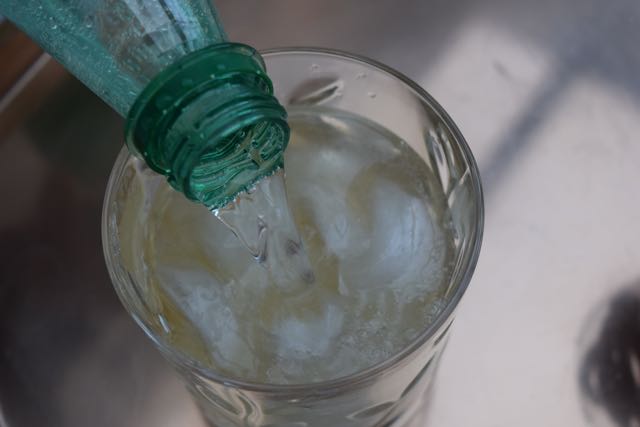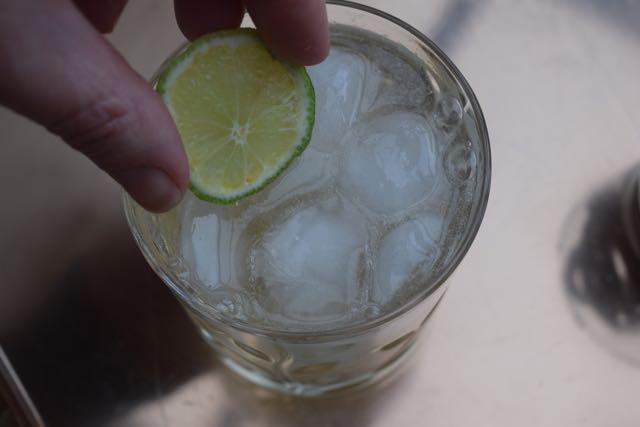 This is now yours for the drinking. Unless you are having to share it, in which case I'd make another one if I was you.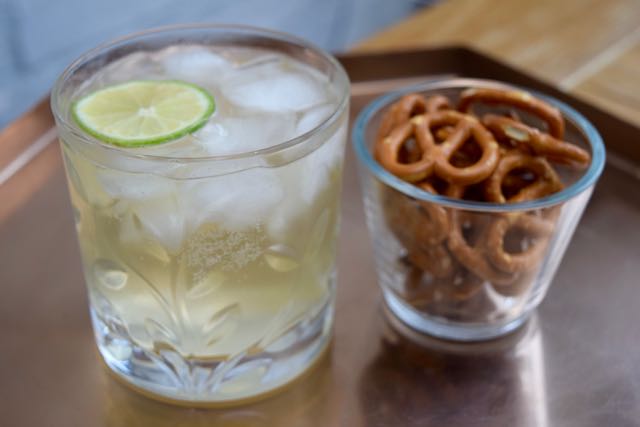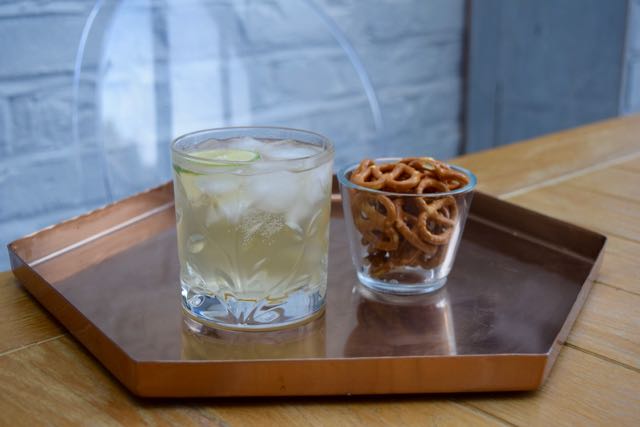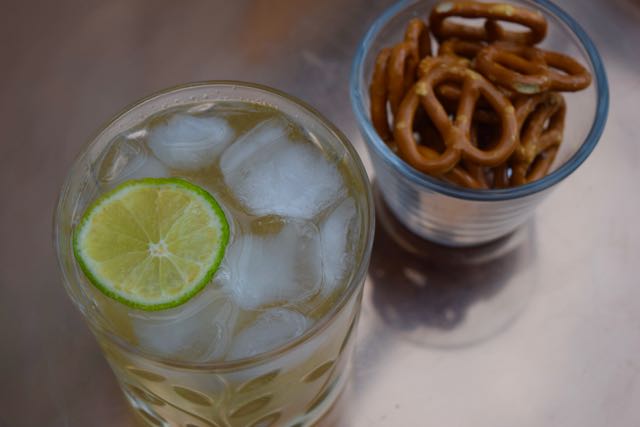 Warming, but fresh, this is a lovely, simple drink. I love the taste of Whisky, it needs little meddling with, so just a touch of lime and soda is perfect here.
Have a perky weekend.
Lucy x
The Scotch Rickey
Makes 1
You will need a tumbler
60ml Whisky of your choice
Juice half a lime
Fizzy or soda water to top up
Ice
Slice of lime to garnish
Take a lovely tumbler and add a handful of ice. Follow in with a large shot of Whisky. Squeeze in the juice of a lime, stir then top up with fizzy or soda water. Gently stir again then garnish with a slice of fresh lime. Sip and feel refreshed.
SaveSave
SaveSave
SaveSave
SaveSave