China Blue Cocktail Recipe
As you will know by searching Drinks on Lucy Loves, I do love a blue cocktail. They usually scream of being a little bit naff, and there's always a time and place for a bit of naffness in your life. This China Blue cocktail, however, has slightly more class. Made in honour of this weeks Chinese New Year celebrations, I couldn't help myself from sharing yet another lurid Friday cocktail with you.
This refreshing choice features grapefruit juice, which I have an on off relationship with. Grapefruit is so tart, to the point it sometimes makes your mouth pucker up, however, mixed with a combination of lychee liqueur and the citrus blue curaçao any bitterness is replaced by a hint of fragrant sweetness. My bottle of lychee liqueur is on it's last legs, always taking a beating when I get started on the lychee martinis. It's worth the investment for any lychee based drinks, as is a bottle of blue curaçao for all it's orangey charm. This cocktail is said to make a good brunch drink, due to it's fruity quality and not overpowering booze levels and I am inclined to agree.
Don't shy away from a blue cocktail, especially this China Blue. It's fresh and I am happy to report, incredibly drinkable, especially on a Sunday morning, when poor Clyde didn't even get a look in with this particularly photogenic little number. It was mine, all mine.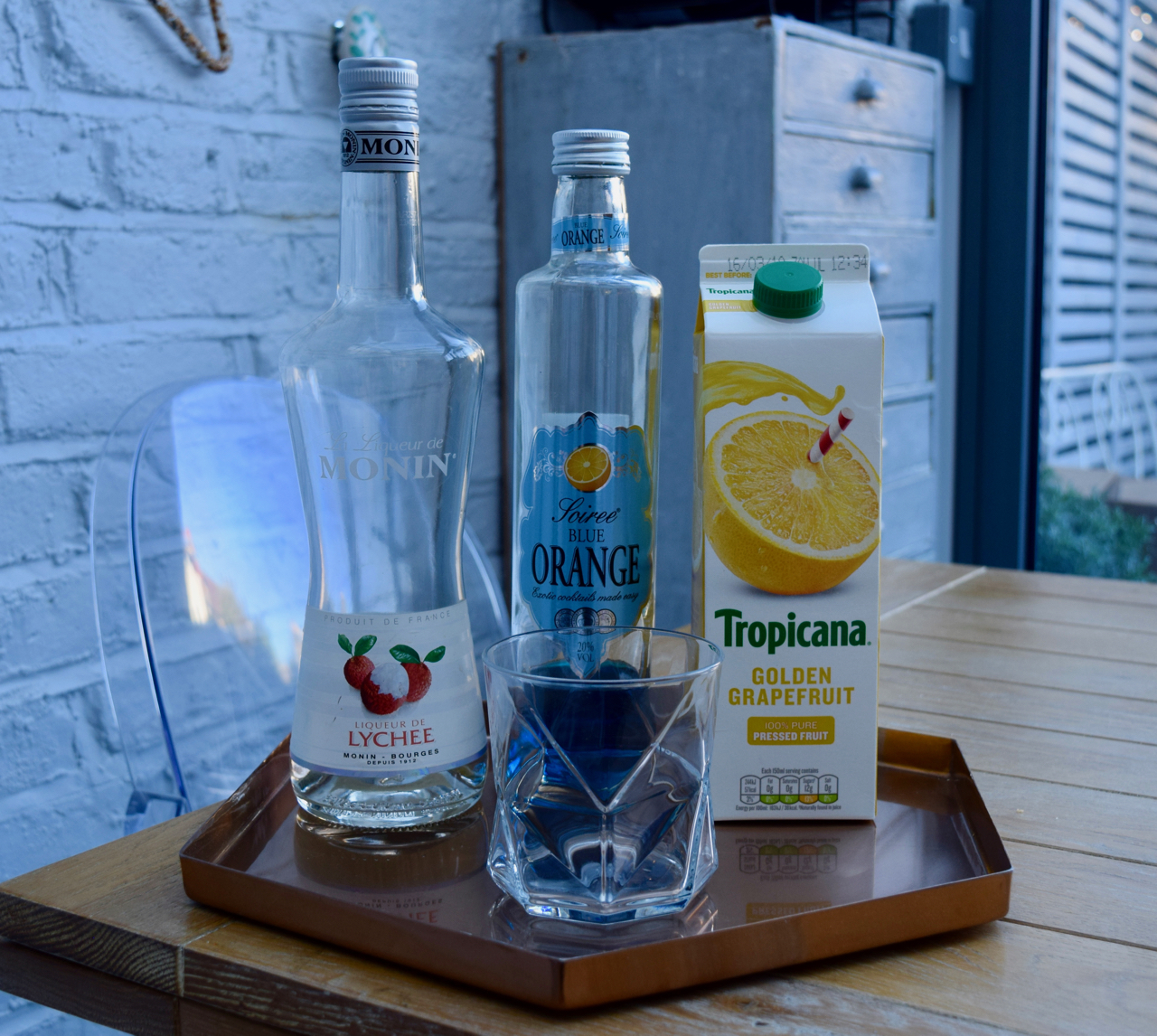 Just three ingredients for this wonderful drink, which caught the sunlight beautifully, streaking into my kitchen last weekend. This will be the last outing for my lovely angular glass too, as I bloody broke it whilst washing up. Clyde was pleased, however, as it's one less glass to go with the 100 or so others cluttering up my drinks trolley.
Make a start with a big handful of ice in your chosen glass *RIP my glass*.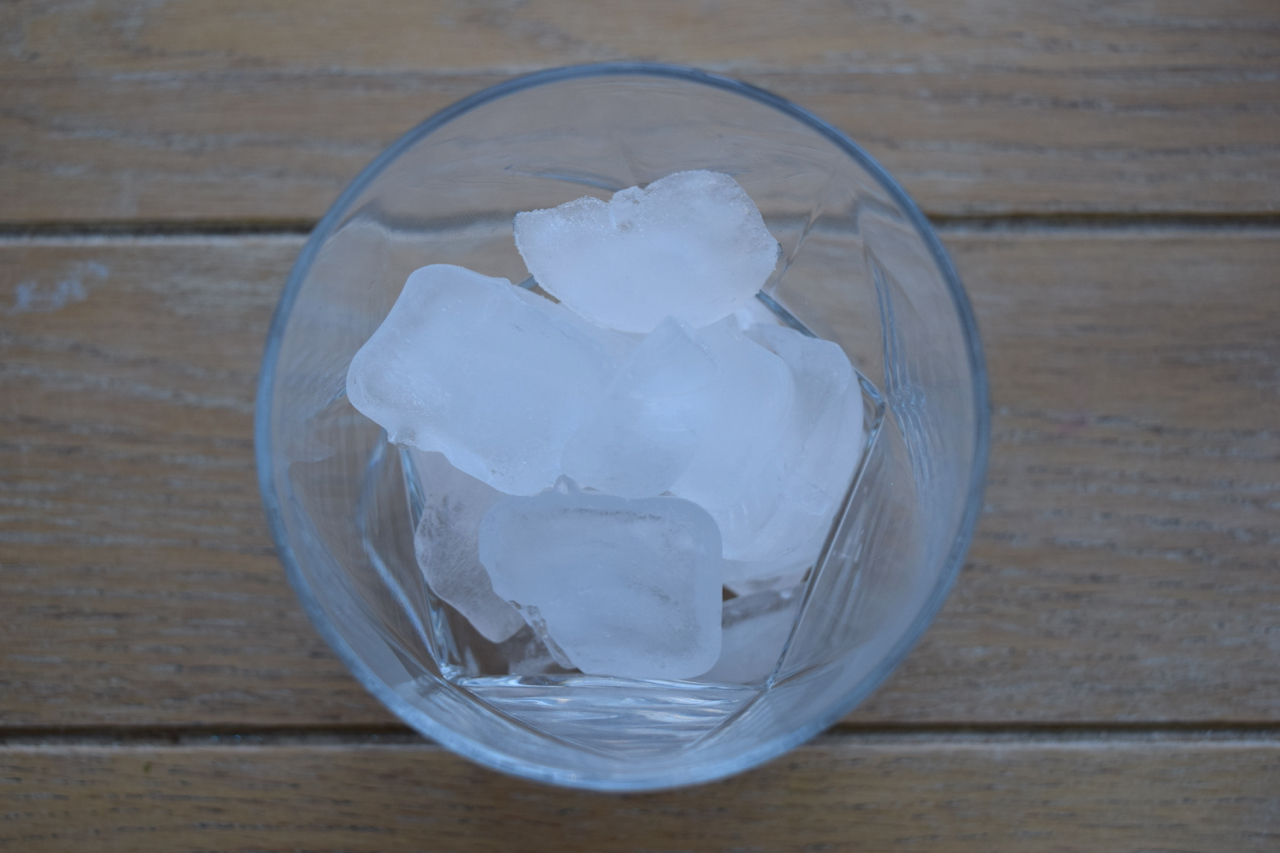 Next, measure in your fragrant lychee liqueur. It's so elegant with it's pale pink hue.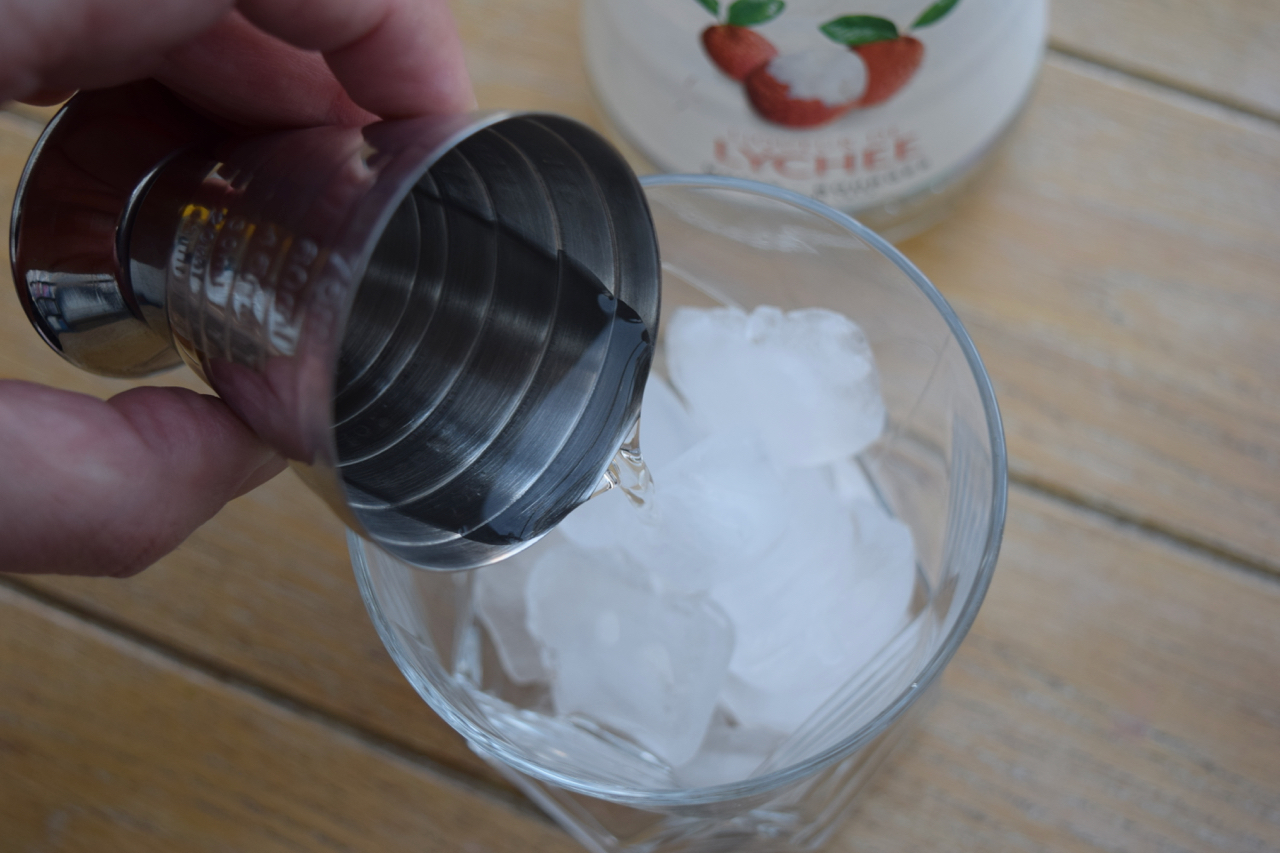 Along with the subtle pink, next, add the not so subtle blue curaçao.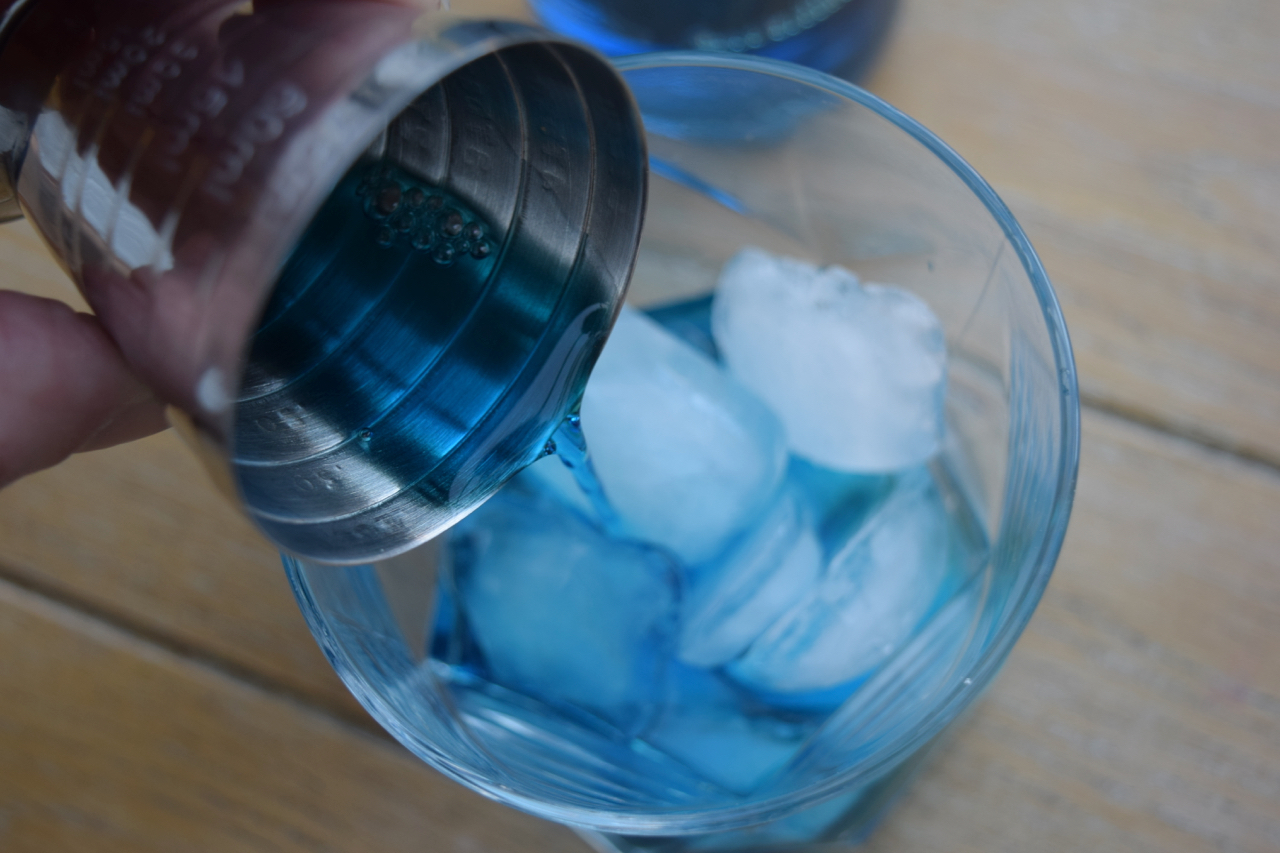 Finally top up with around 100ml of fresh grapefruit juice, the white variety is best here to keep your cocktail good and blue. Give this a gentle stir.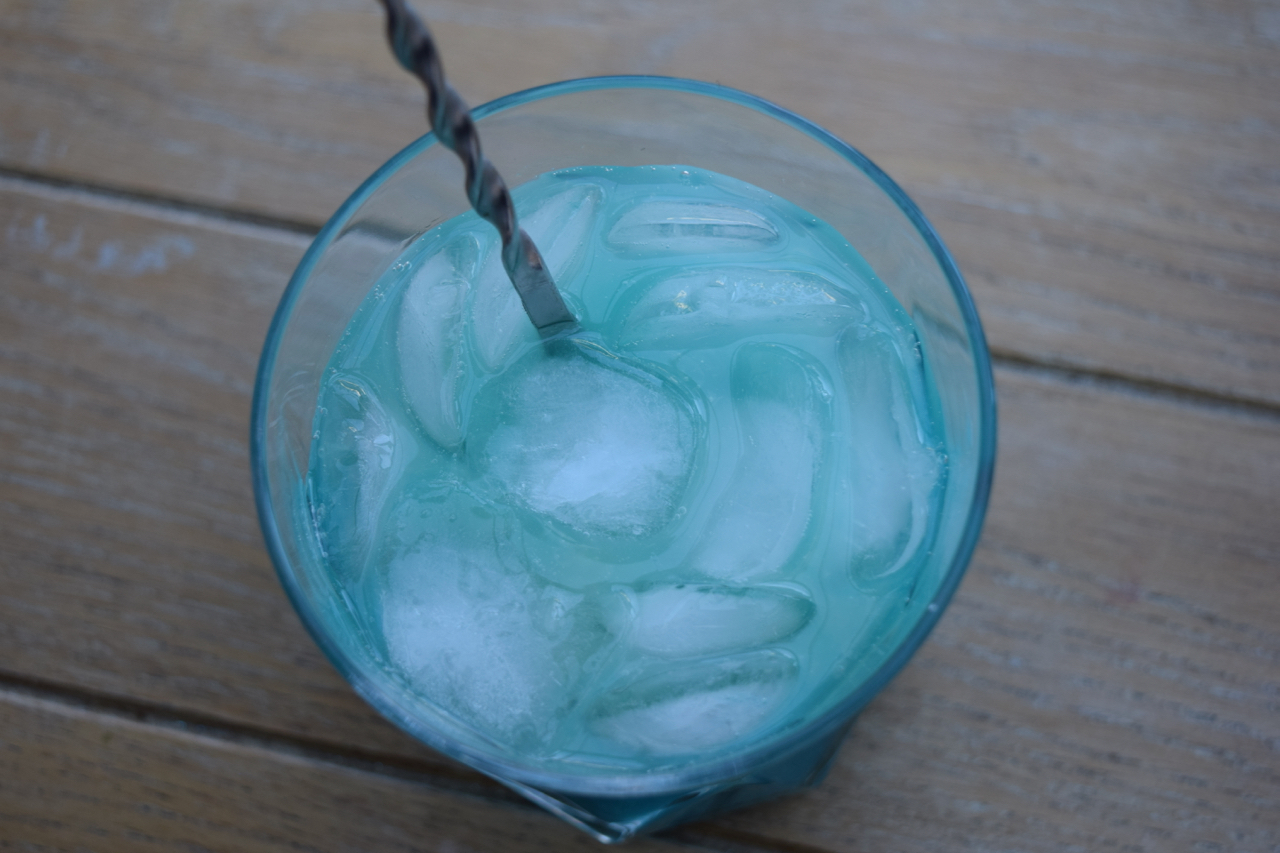 Add a maraschino cherry in a flourish, then enjoy this garish but surprisingly divine cocktail at your leisure.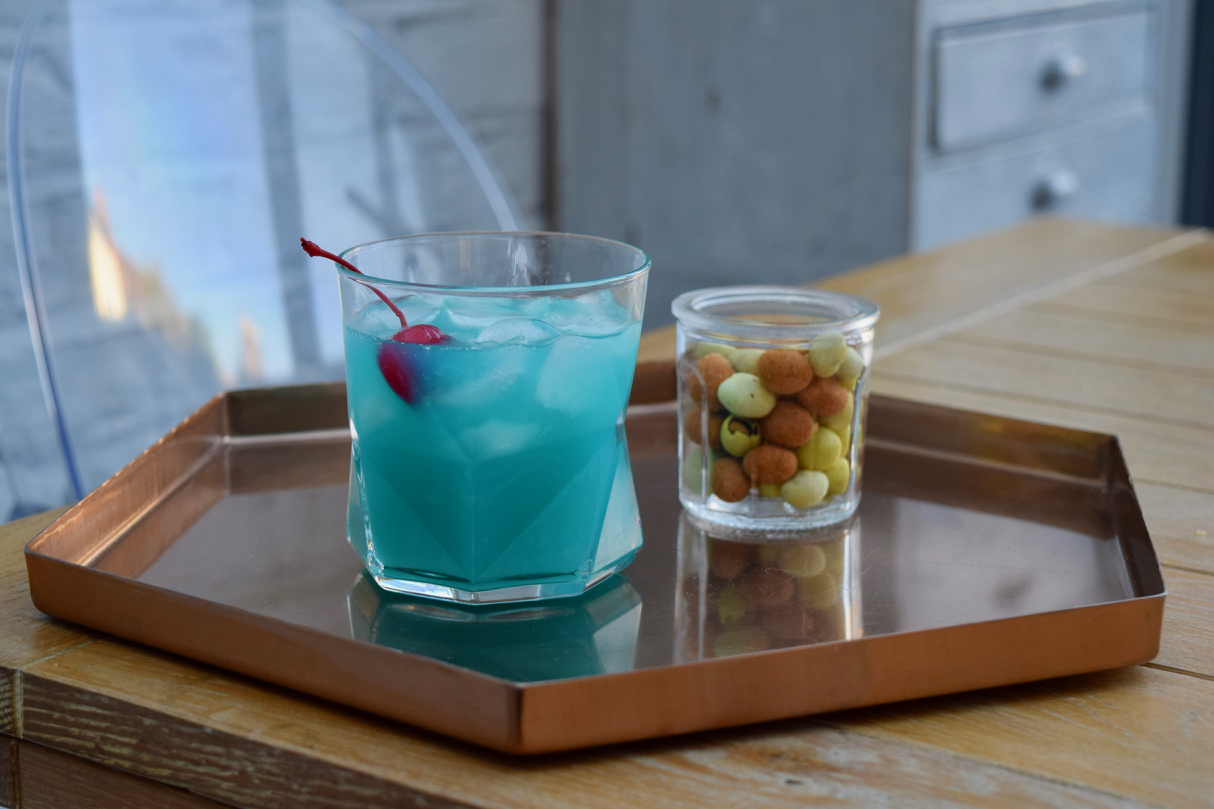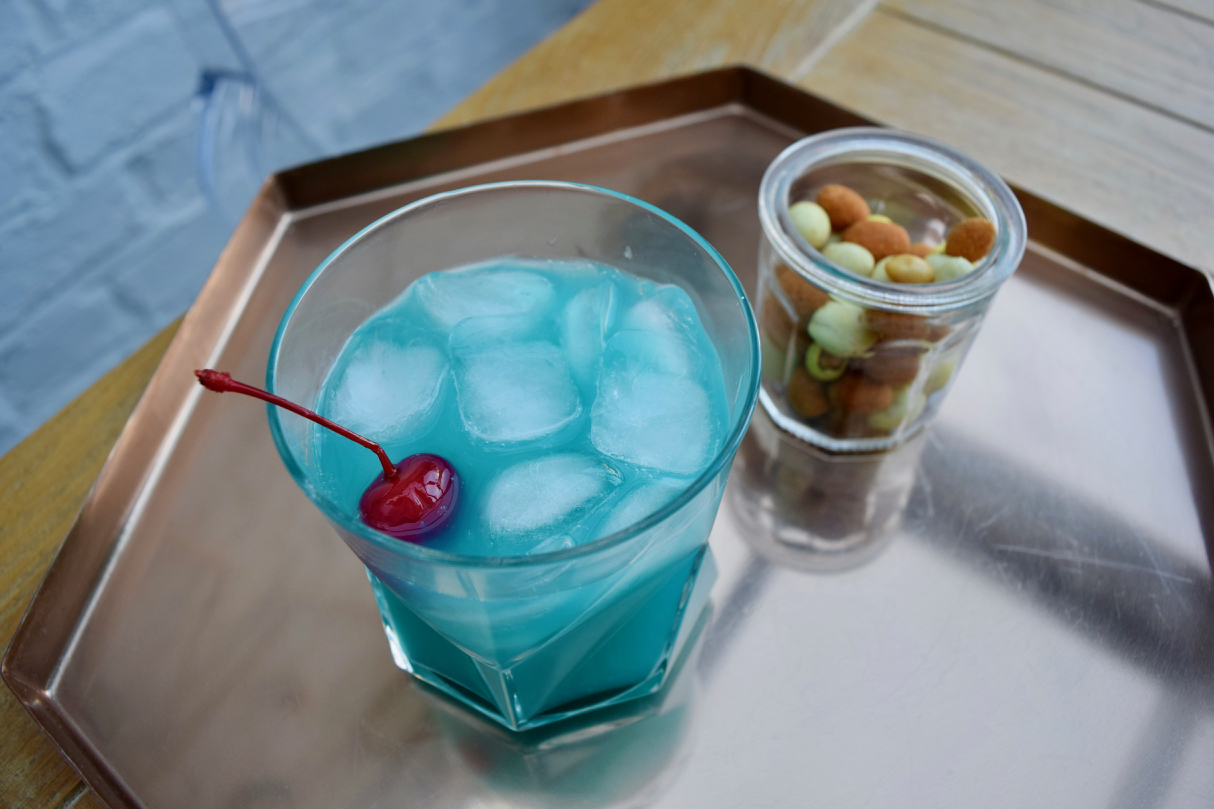 It's been a bit of a soggy grey week. This China Blue cocktail brings just the cheer we all need this Friday, whilst also satisfying my need for a bloody great big drink.
Lucy x
China Blue Cocktail Recipe
Makes 1
You will just need a lovely tumbler
25ml lychee liqueur
40ml blue curaçao
100ml grapefruit juice
Ice
Maraschino cherry to garnish
Take an elegant tumbler and add a good handful of ice. Measure in the lychee liqueur followed by the blue curaçao. Top up with your grapefruit juice and gently stir.
Garnish with a maraschino cherry, sip and feel refreshed.