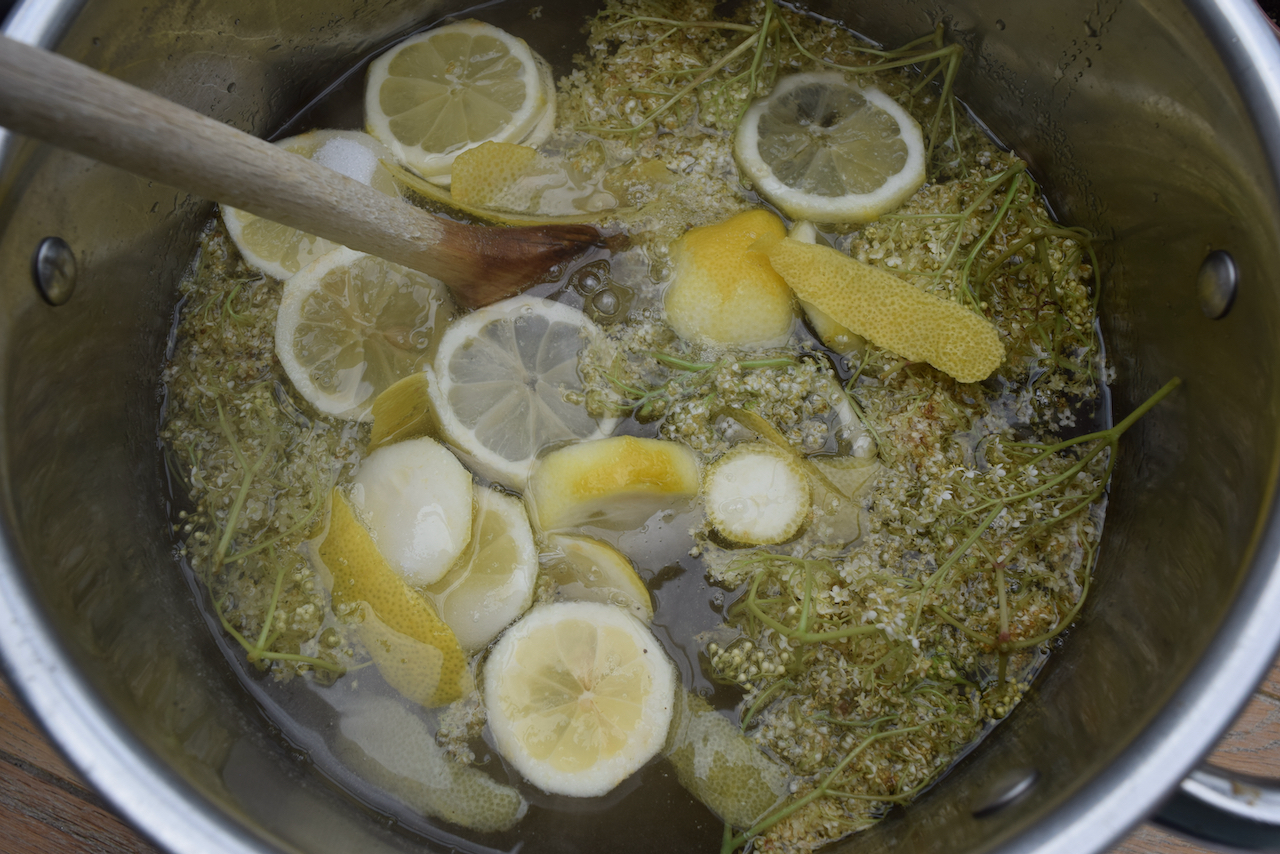 Homemade Elderflower Cordial Recipe
Ever since I found some wild garlic on a dog walk I've come over all Hugh Fearnley Whittingstall and become quite the forager. Something for nothing really appeals to me so when my kind friend donated me some citric acid to make Elderflower Cordial, I felt it was my destiny. So off I went, armed with a reusable carrier bag and a lovely tall friend and the rest is history.
Elderflowers are ripe for the picking from the end of May through to mid to late June. I found quite a good offering in my local park, so they are well worth seeking out. The cordial is so simple to make, is ready in just over 24 hours and is so fragrant and drinkable you will never want your 3 litre stash to end. You can use this wonderful nectar to make a Hugo cocktail, as detailed below, or leave out the Prosecco for non-boozers. You can also use it in these lovely cupcakes or drizzled on summer fruits or ice cream. It really is the foragers gift that keeps on giving. Thanks to BBC Good Food for the recipe.
Making your own Elderflower Cordial makes you feel so wholemeal and earthy. And with entertainment options currently being limited, it will at least give you a purpose for 24 hours.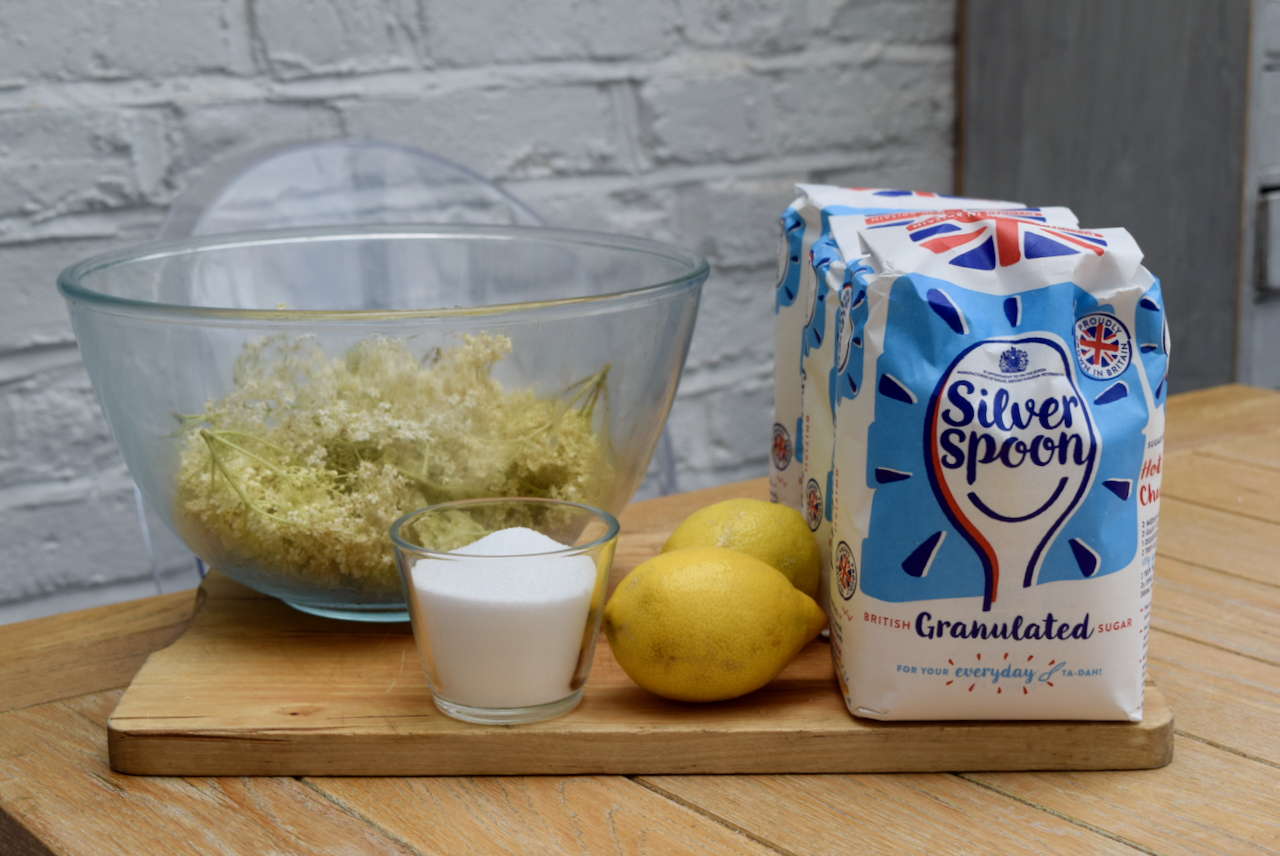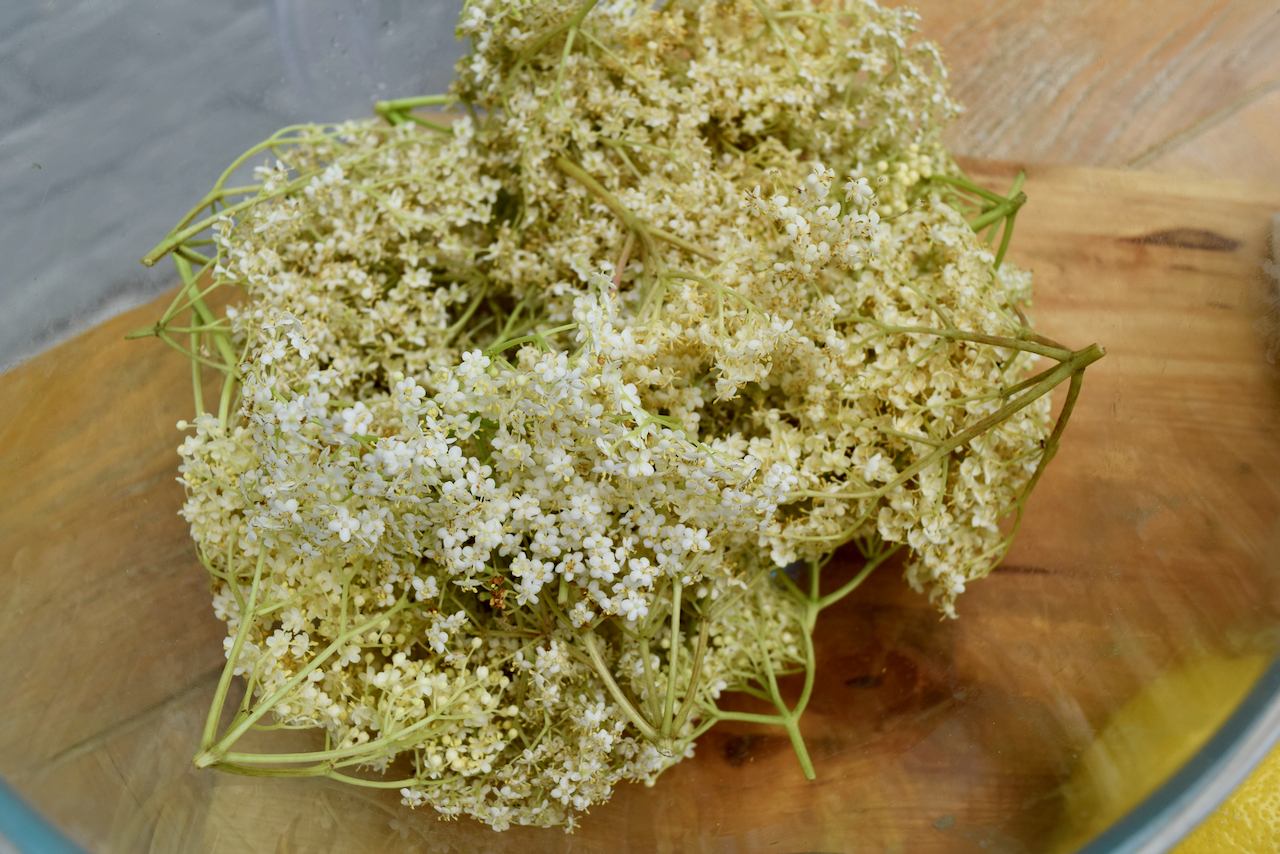 I know this looks like a LOT of sugar, but don't panic. This recipe does make at least 3 litres of cordial and it's for diluting. I went for granulated sugar as it's cheaper and more accessible in the current climate. The flowers were fairly abundant when I went looking, but get out foraging for them sooner rather than later, as the season ends soon.
Make a start by getting a huge pan and pouring in all the sugar. Add a litre and a half of water, stir well, and heat gently to dissolve the sugar.
Once it's dissolved, bring up to the boil then turn off the heat.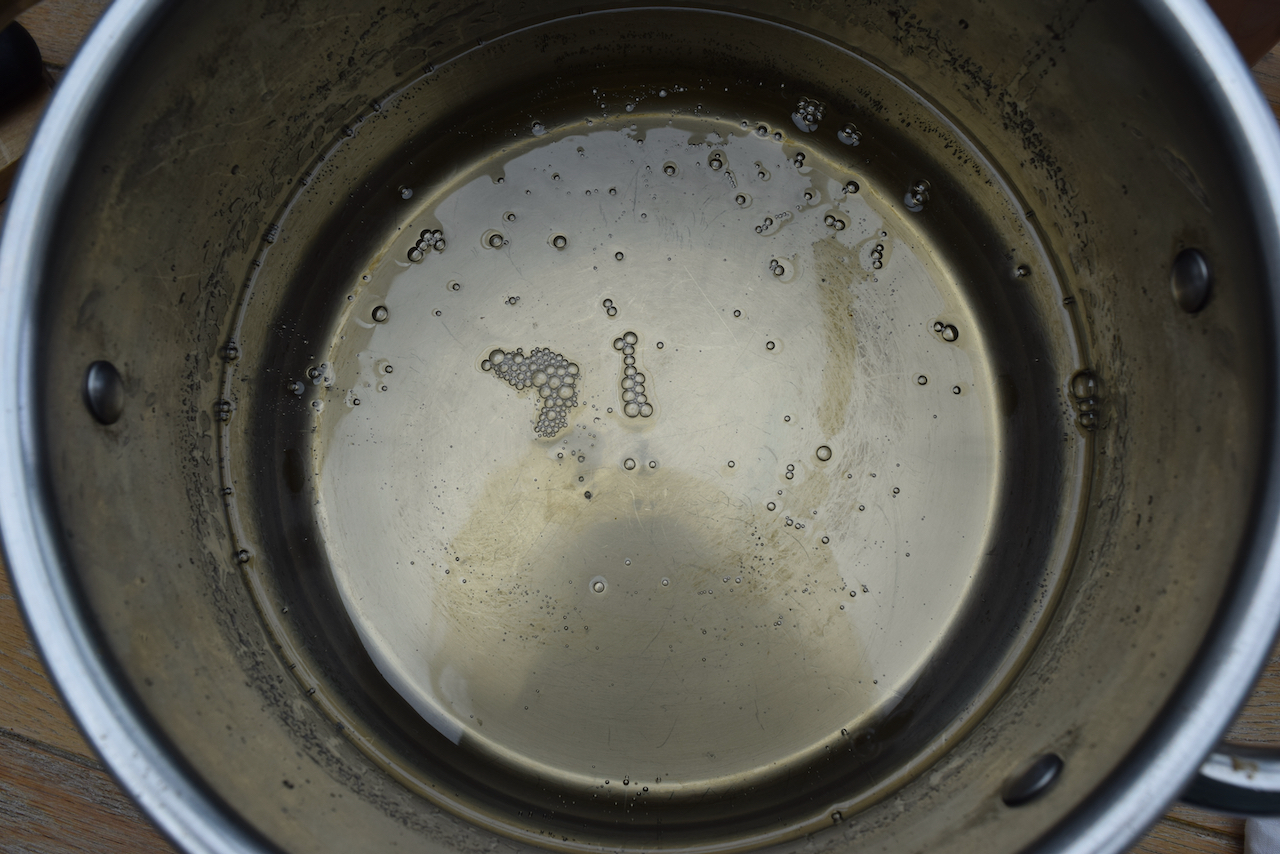 While this is happening, peel the lemons using a potato peeler, making sure you don't get any of the bitter white pith. Slice the peeled lemons into rounds.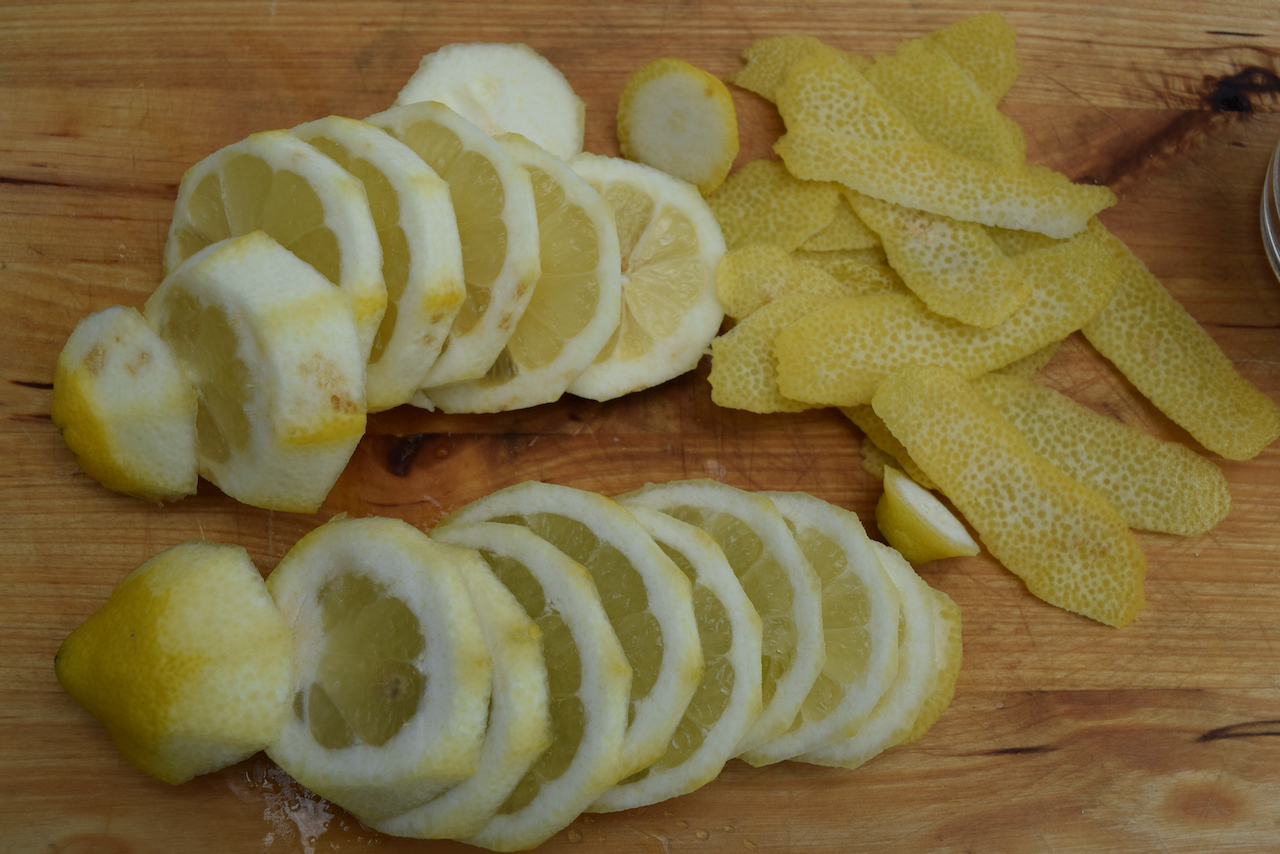 Take your elderflowers, remove the stalks then dunk into a sink of cold water, to rinse away any bugs or dirt. Drain in a colander.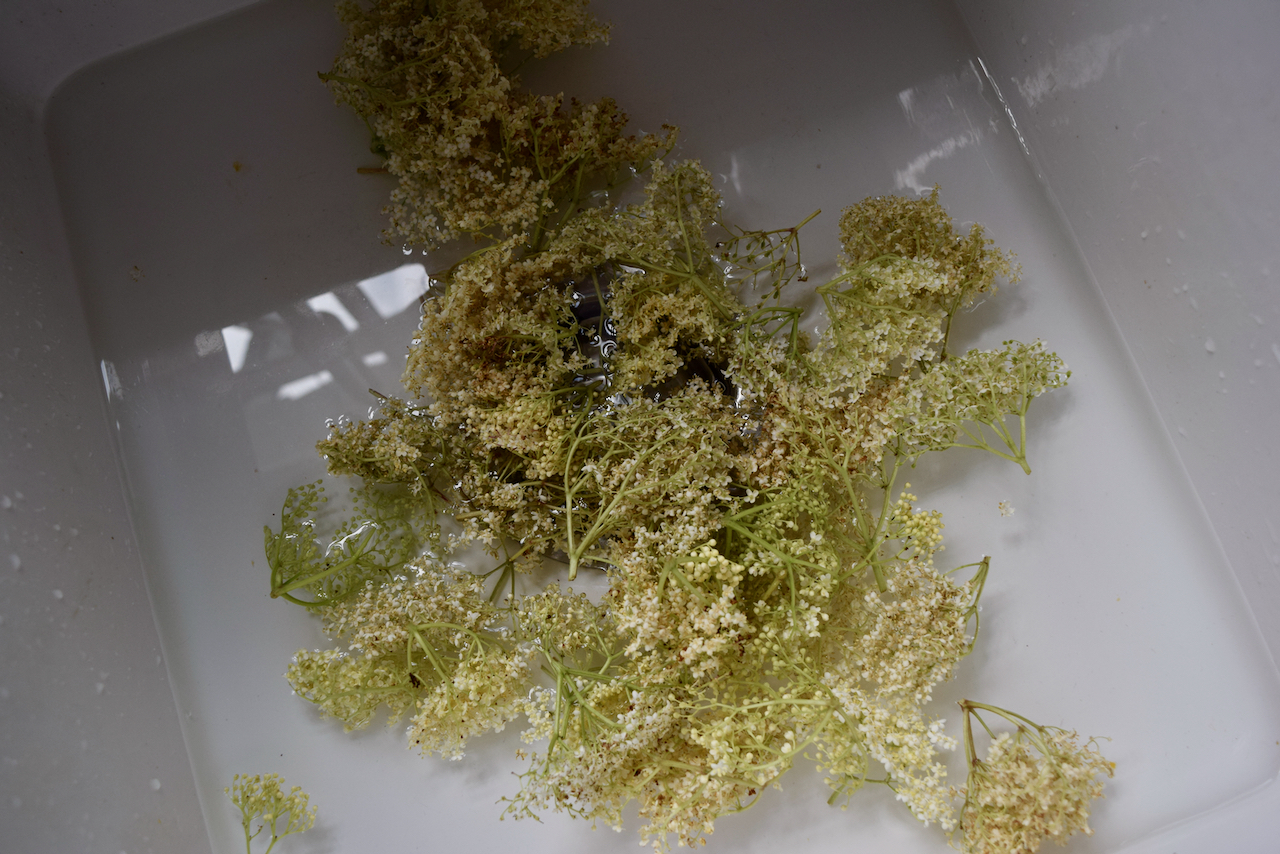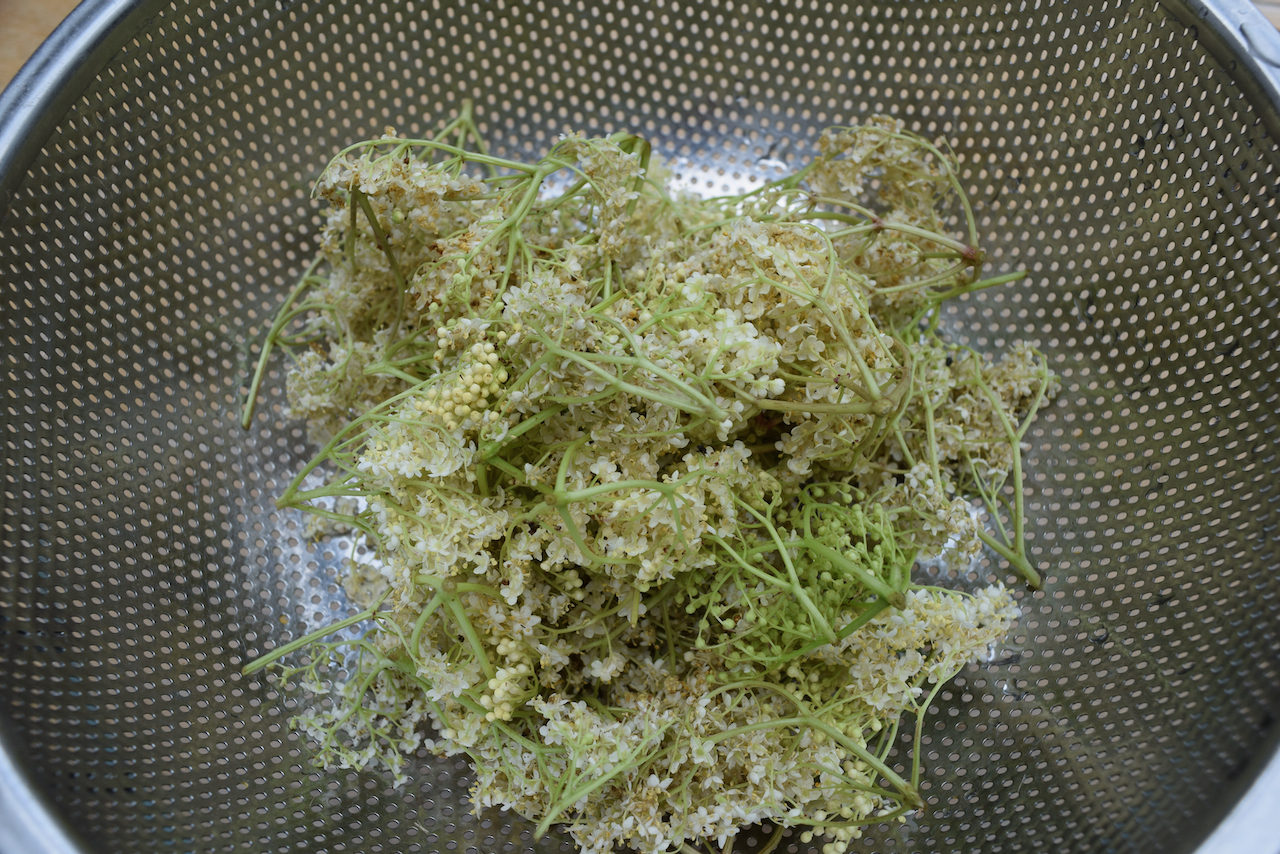 Drop the elderflowers, lemon zest and slices and citric acid in the hot syrup and stir well.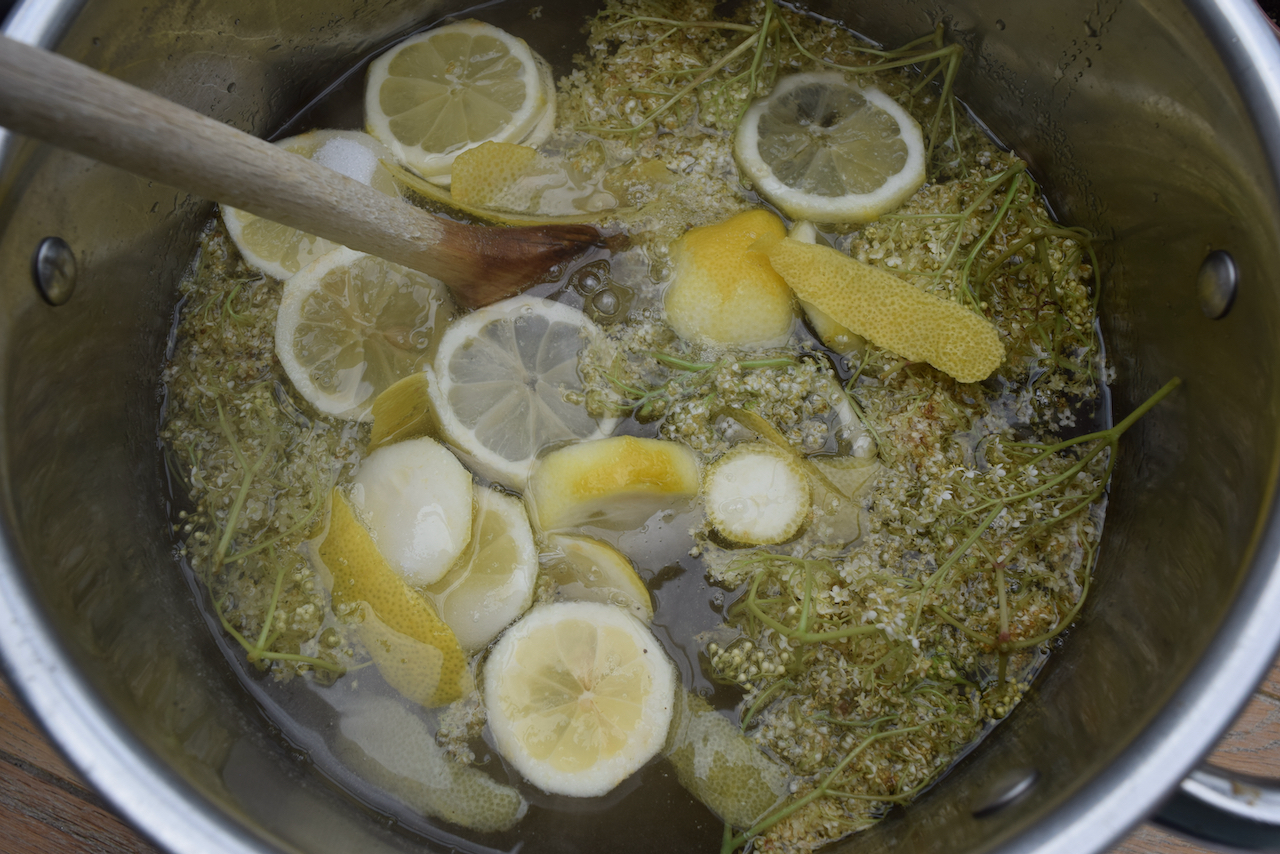 Pop a lid on the pan and leave to infuse for 24 hours.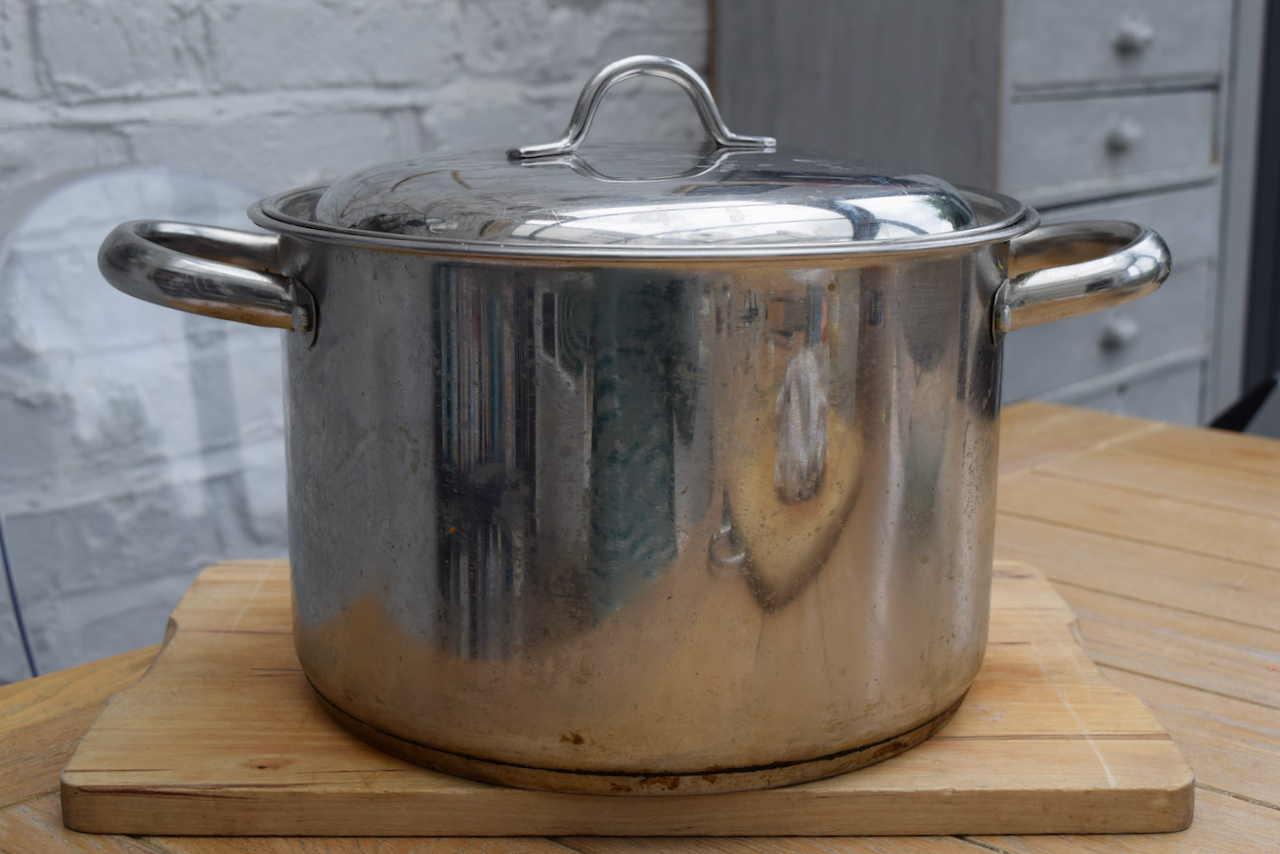 While this infuses, clean and sterilise your chosen bottles. Then when the time is up and your cordial smells fragrant, line a colander with a clean tea towel and put this over a large bowl.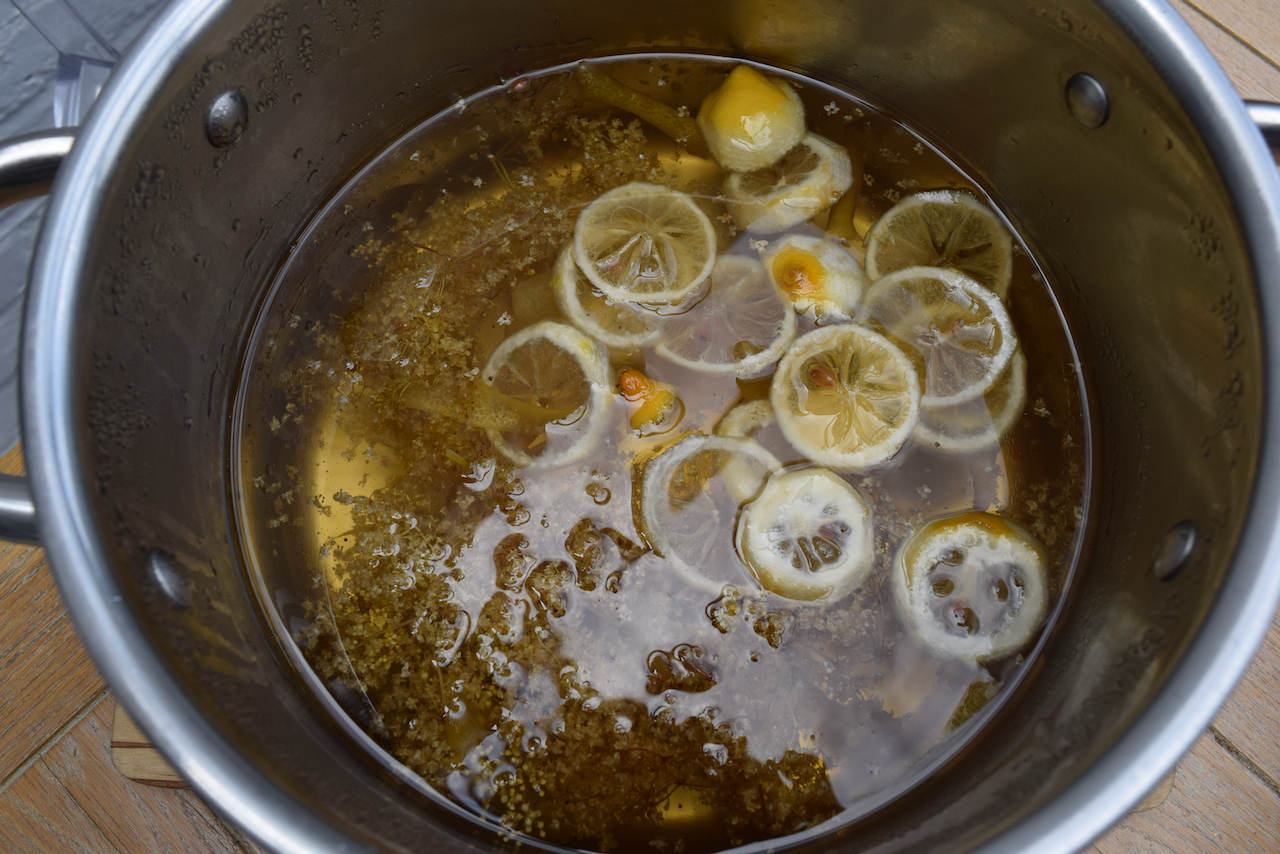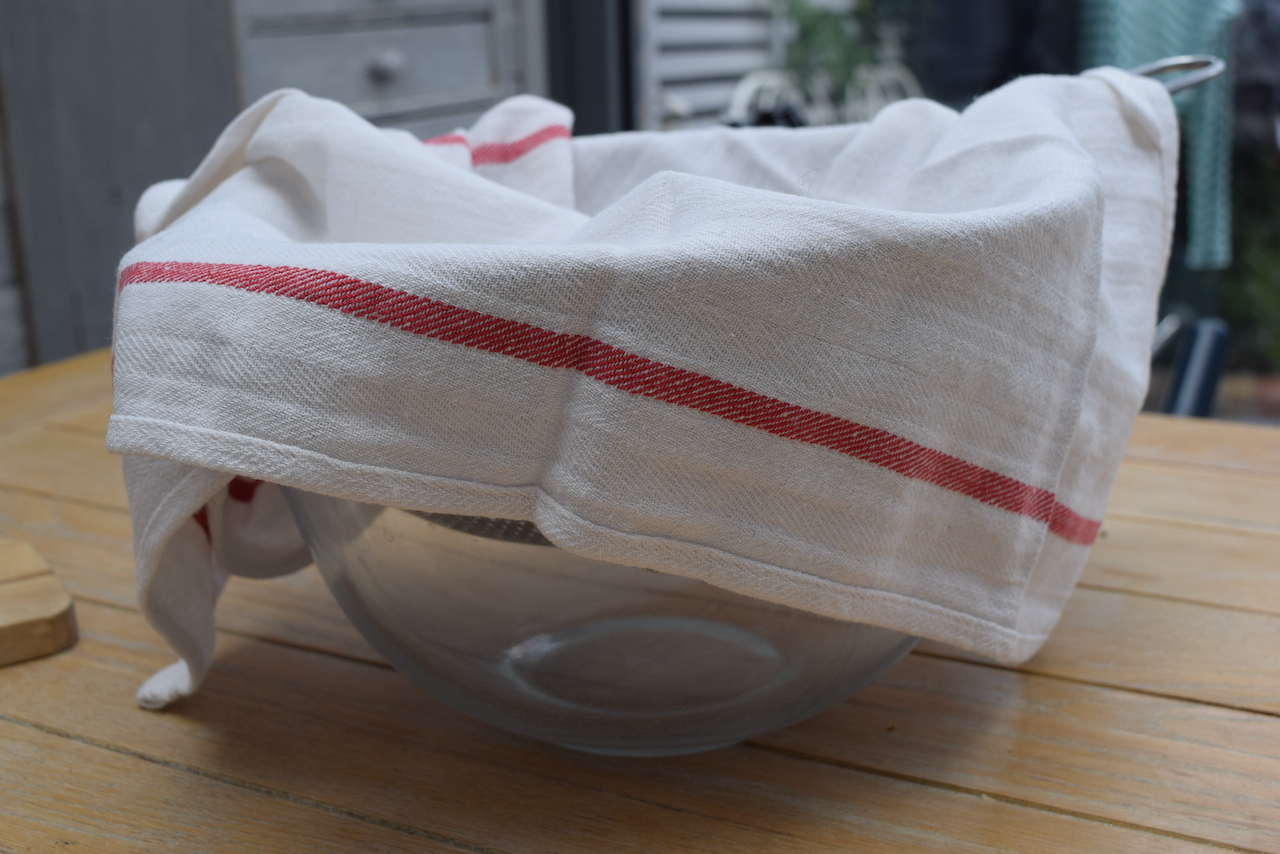 Ladle in your cordial to strain out the lemon and flowers. You have to do this in batches as there's a lot of liquid.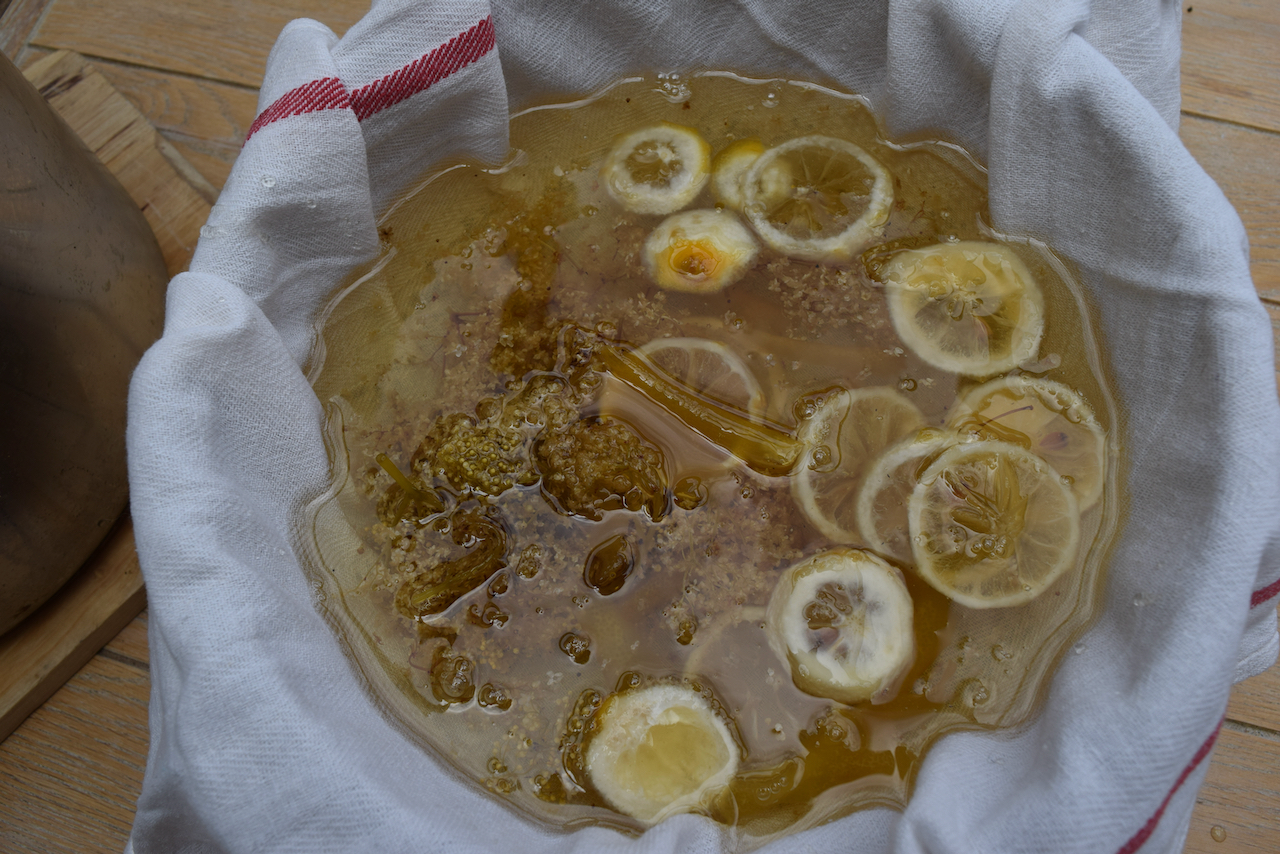 Pour the cordial into a jug and using a funnel for a drip free experience, pour into your clean bottles.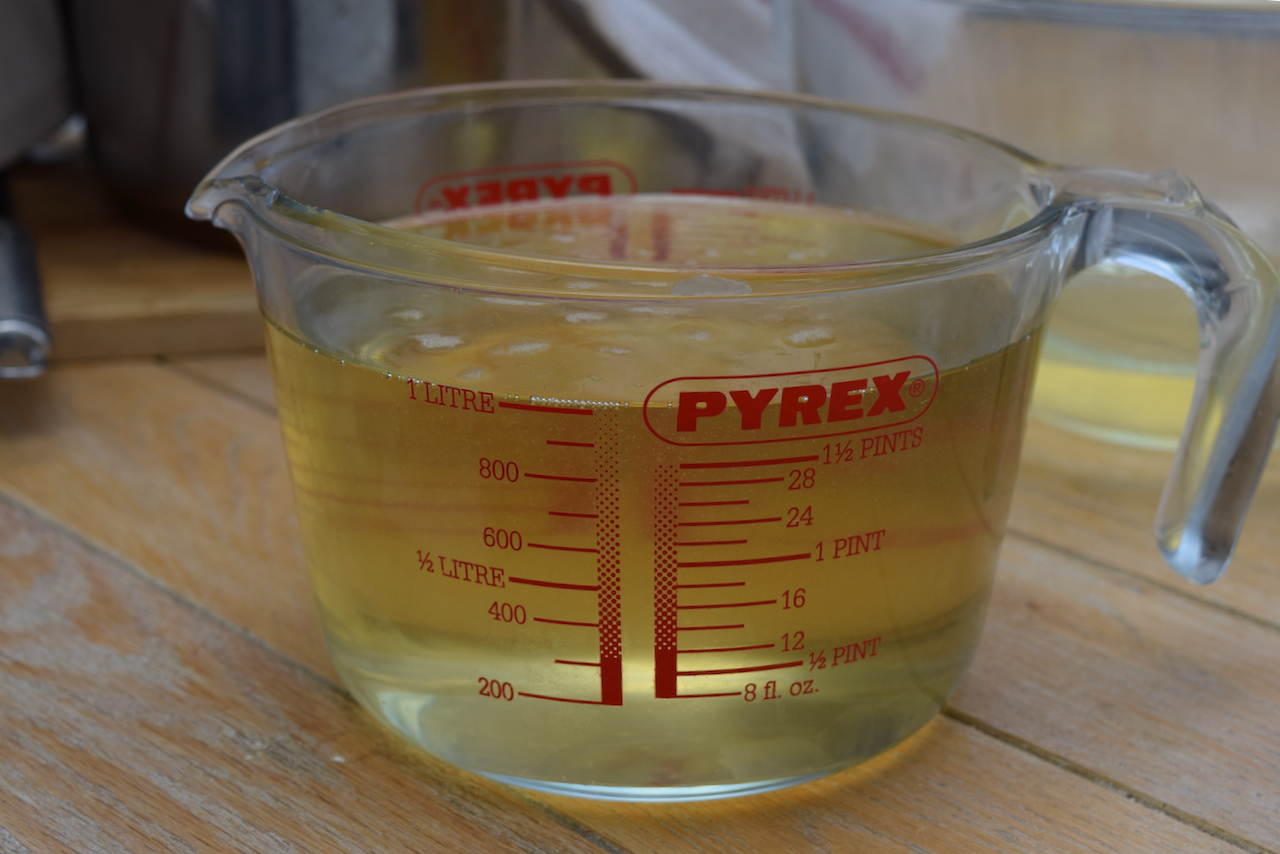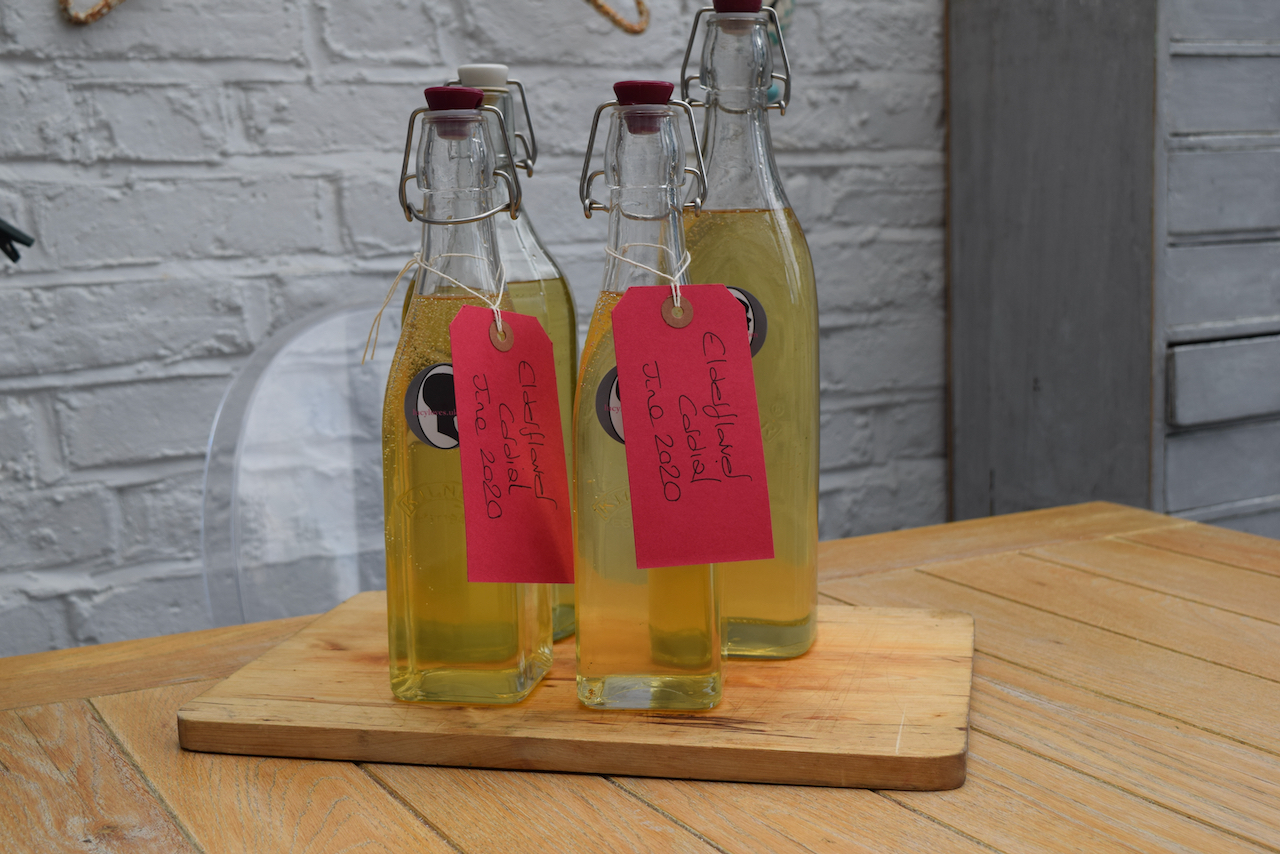 The exciting news is your Elderflower Cordial is now ready to use. It will keep for up to 5 weeks in the fridge, but I doubt it will once you've tried this Hugo Cocktail.
Take a large wine glass, add ice, some torn fresh mint and a generous measure of your homemade cordial.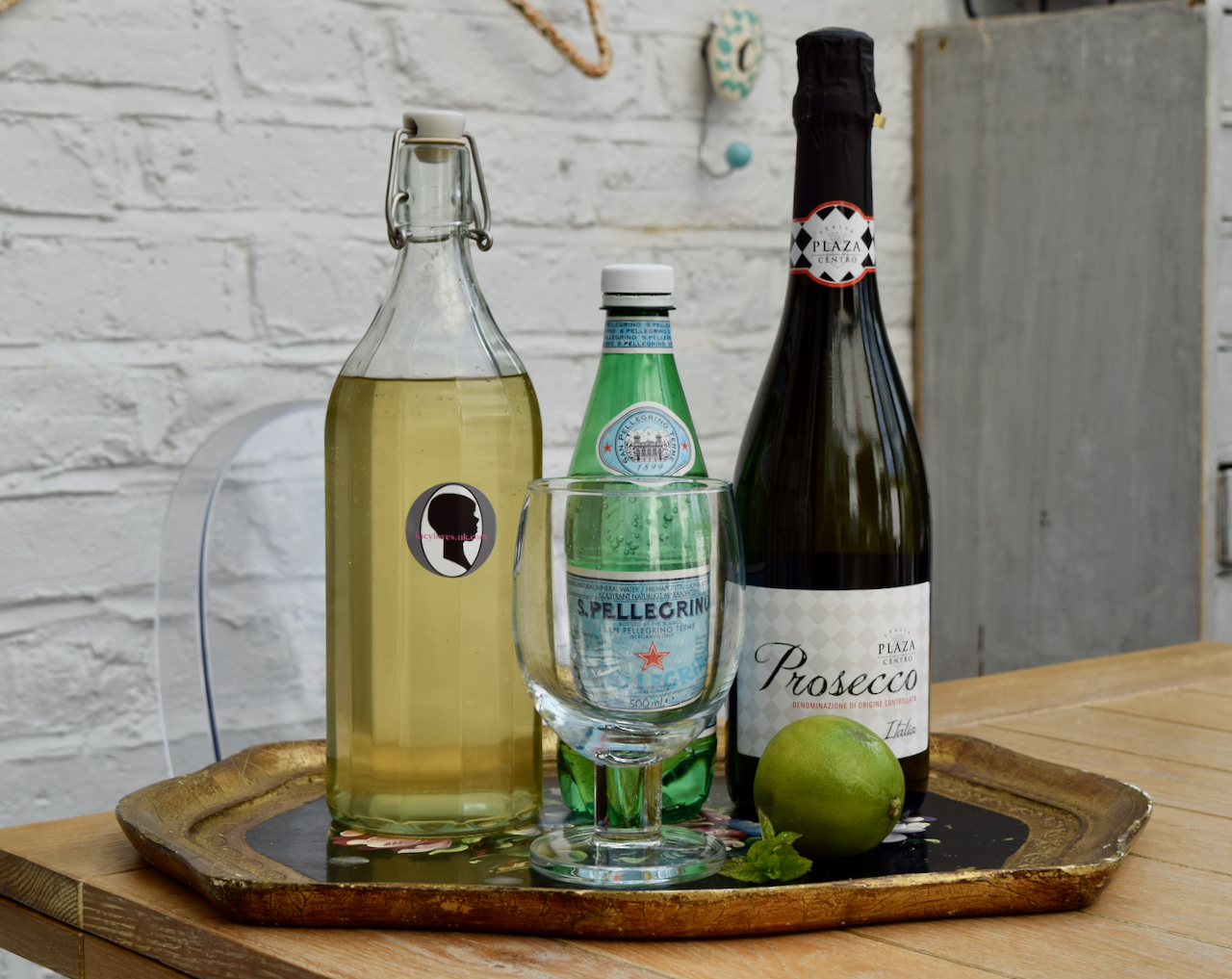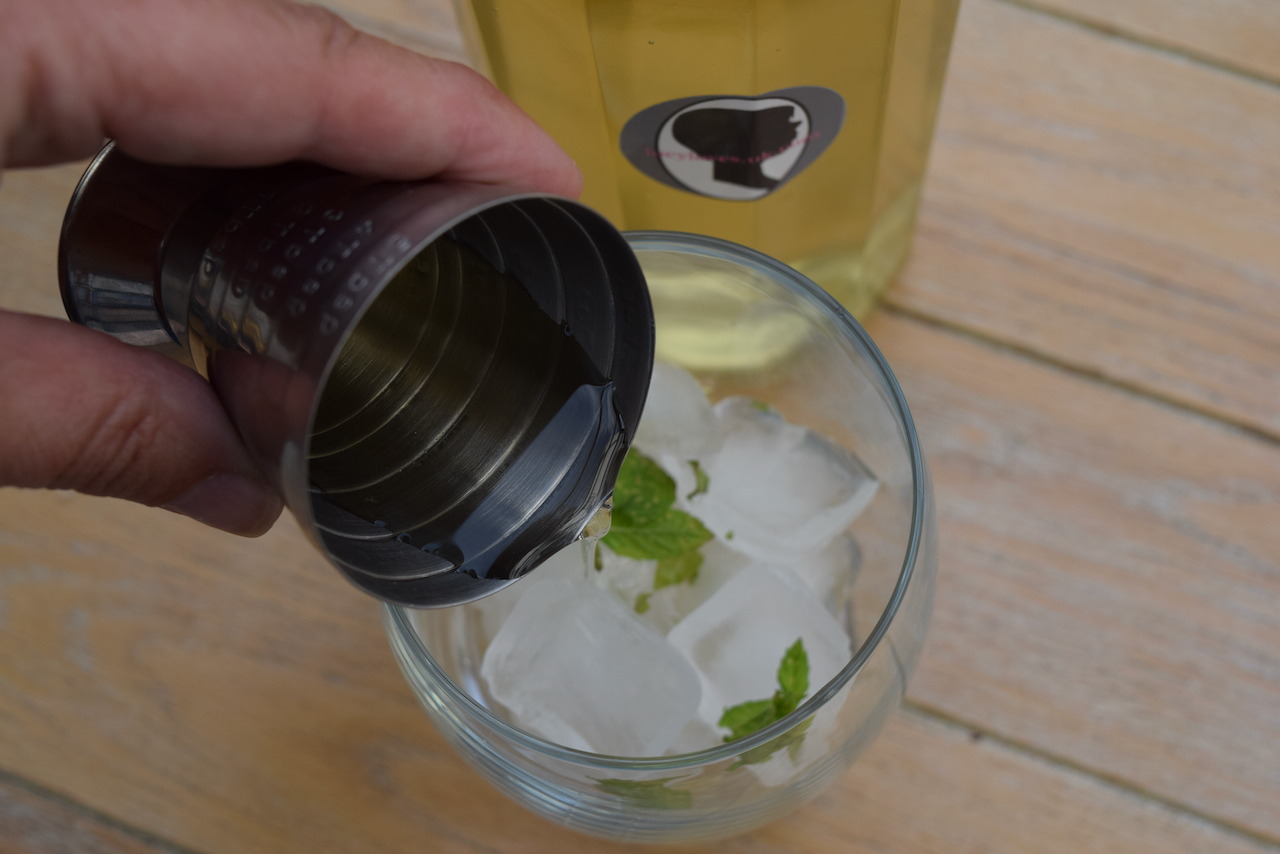 Add a splash of fizzy water then top up with Prosecco. Give your Hugo a gentle stir and finish with a slice of fresh lime. Welcome to your new favourite summer drink.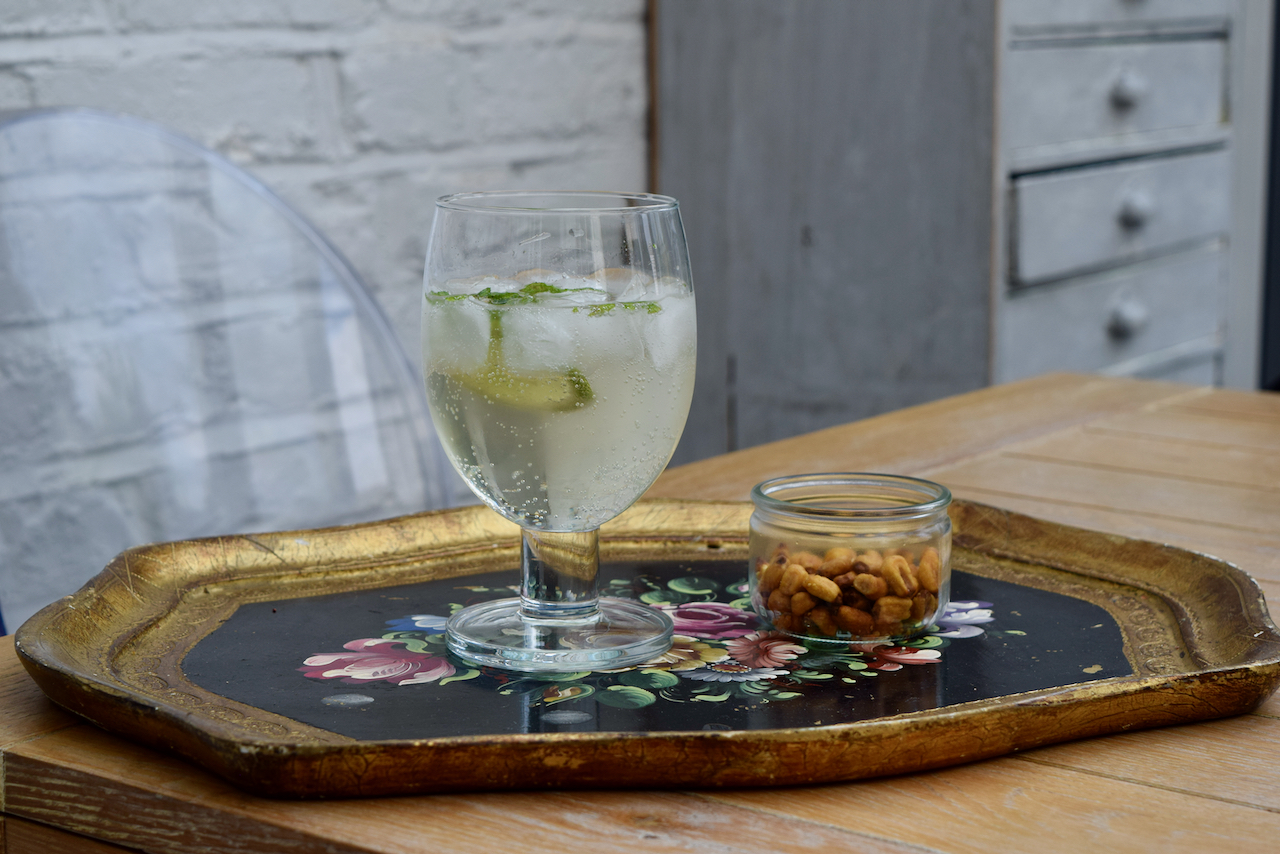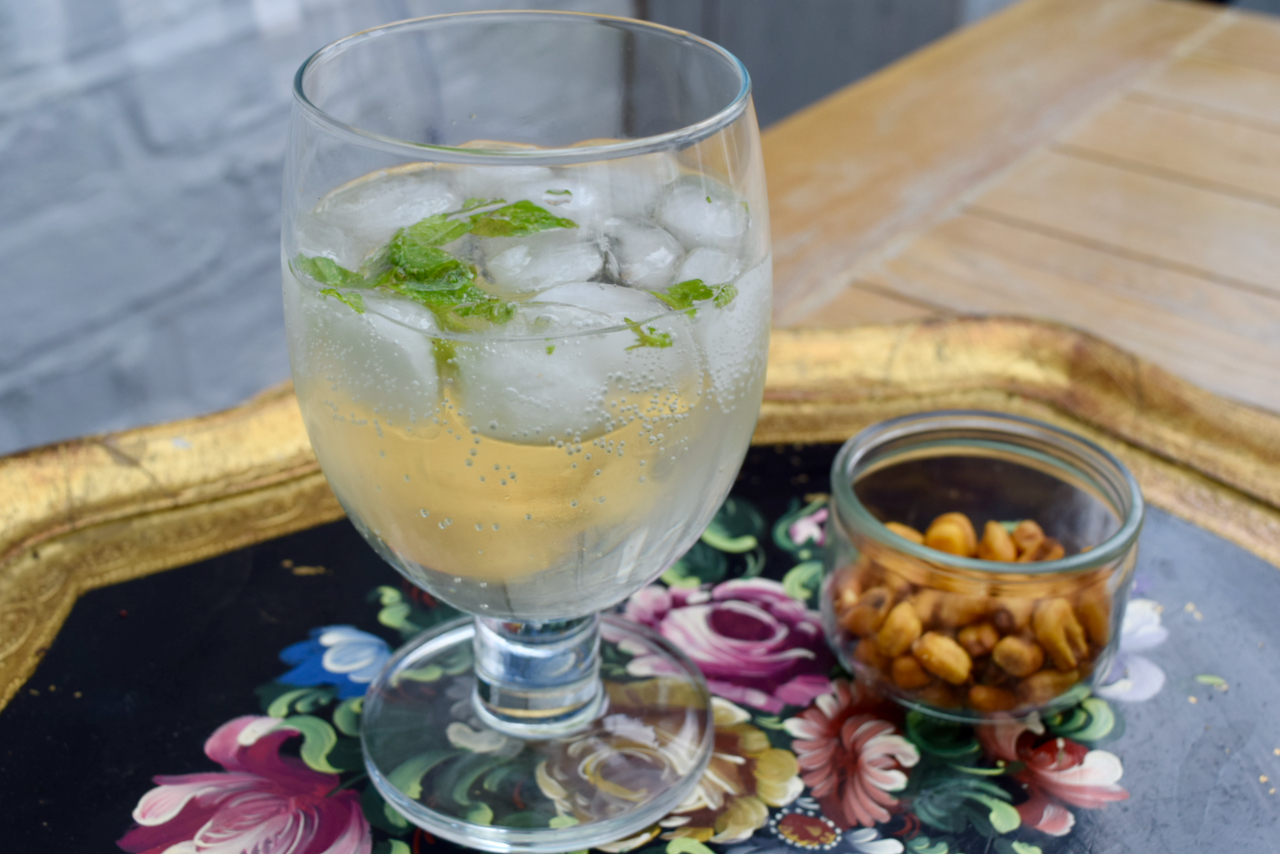 Elderflower has such a comforting summer taste. You can booze it up or down, dependent on the day of the week. Considering I don't know what day of the week it is, seems like the perfect excuse to booze it up everyday.
Have a safe and peaceful weekend.
Lucy x
Homemade Elderflower Cordial Recipe
Makes around 3 litres
You will need a huge saucepan and bottles to store the cordial
Elderflower Cordial
1.5 litres water
2.5kg sugar, I used granulated as it's cheaper but use caster if you have that
20 fresh elderflower heads, without stalks
2 unwaxed lemons, zested with a potato peeler and sliced
85g citric acid, you can get this from Amazon
Hugo Cocktail
Ice
30ml elderflower cordial
A splash fizzy water
Prosecco to top up
Fresh mint
Lime wheel to garnish
Start by taking a large saucepan and adding the sugar and water; stir well. Gently heat to dissolve the sugar. Once the sugar has dissolved, bring the mixture up to the boil then turn the heat off.
In the meantime, remove the zest from the lemons using a potato peeler, making sure you don't get any of the white bitter part. Then slice the lemons into wheels.
Remove the stalks from your elderflower then in a sink full of water, gently and briefly give the flowers a rinse. Pop them in a colander to drain.
Take your boiled sugar syrup off the hob and stir in the lemon zest, lemon slices, elderflowers and the citric acid. Stir well, pop a lid on and leave for 24 hours to infuse.
When the time's up, take a clean tea towel, place it over a sieve or colander over a large bowl then ladle in the Elderflower Cordial. It's quite a large quantity of liquid so you may have to let it drip through in batches. Transfer the cordial to a jug and, using a funnel, pour it into your sterilised bottles. By the way, you can sterilise a bottle by putting it through the dishwasher or rinsing in hot soapy water then drying it out in a low oven.
You can drink the cordial straight away, in this Hugo cocktail if you like, or store in the fridge for up to 5 weeks.
For the Hugo cocktail take a large wine glass and add a handful of ice. Add a few torn mint leaves then pour on your Elderflower Cordial. Add a splash of fizzy or soda water then top up with Prosecco. Stir gently then garnish with a wheel of lime. Sip then make another.