Gin and Homemade Lemonade Recipe
Blimey, what a week. An emotional rollercoaster of is it or is it not coming home? As it turns out, football's not bloody coming home, so that calls for a great big drink in my mind. The weather's rather on the turn too, inevitable really with our UK based holiday only a week away. My iPhone weather is threatening rain for most of next week, but let's just pray that's getting it all out of the way before we reach the coast. This Gin and Homemade Lemonade is a fresh and spirit lifting drink, and frankly, we've earned it. Should you be off the sauce, then the lemonade alone is equally rewarding.
Homemade Lemonade has such a wholesome feel to it, to make your own seems beautifully old fashioned. It is however, deliciously easy and super refreshing. Sling in a shot of your favourite gin and this brings the drink right up to date. Gin and Lemonade has never been so stylish. You don't have to add the booze, you could serve this with plenty of ice as an elegant soft drink. But if you are a gin fan, this is incredible and I will, once the sun returns, be enjoying this on a regular basis.
Gin and Lemonade always screamed naff to me, but this homemade version couldn't be any further from naff if it tried. You can sip this beyond delicious drink safe in the knowledge you are super stylish.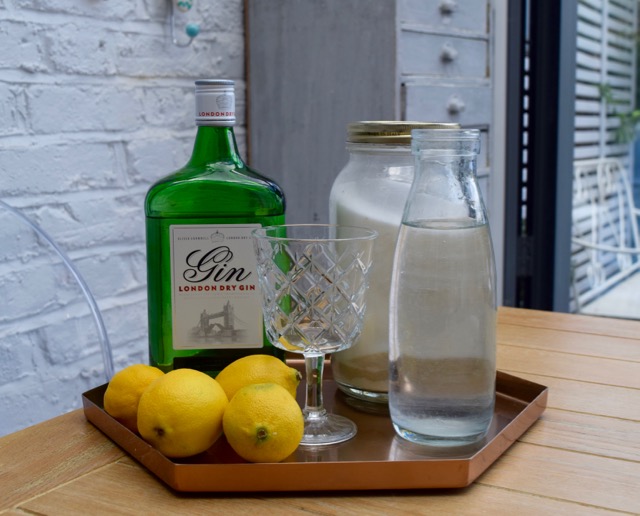 This is all you need for this fresh, summer in a glass style drink. I am using my Aldi gin, because I love it, and it's amazing value.
Make a start a way in advance as you need to let the lemonade chill. This recipe makes enough for at least 3 or 4 drinks, but you could easily double for a crowd and if you are not averse to juicing a lot of lemons.
Measure the sugar into a large jug then add the juice of the four or five lemons, dependent on their size and how juicy they are.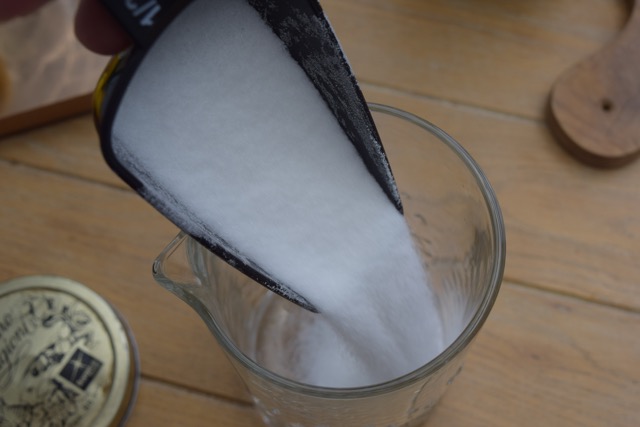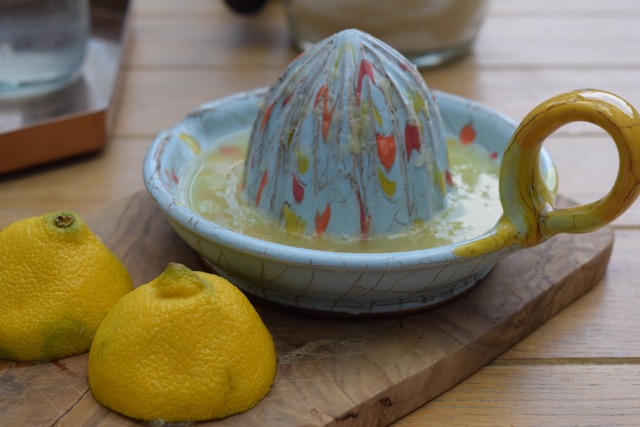 Stir well to dissolve the sugar then pour on the water and mix again.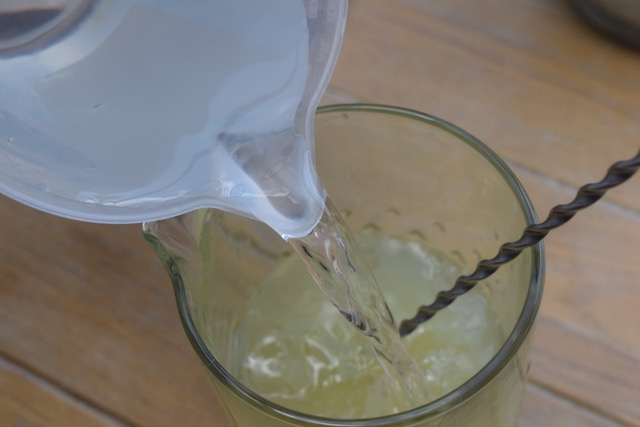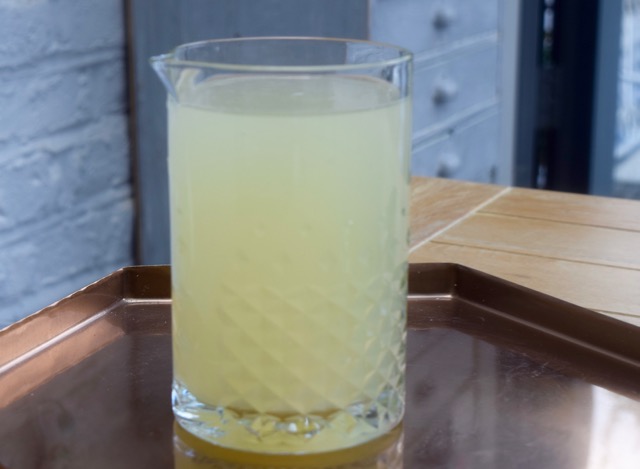 Leave your luscious jug of lemonade to chill in the fridge for at least an hour or two. This will be agonising, but worth the wait.
When you are ready to make your Gin and Homemade Lemonade take a good sized glass and add plenty of ice. Measure in the gin of your choice.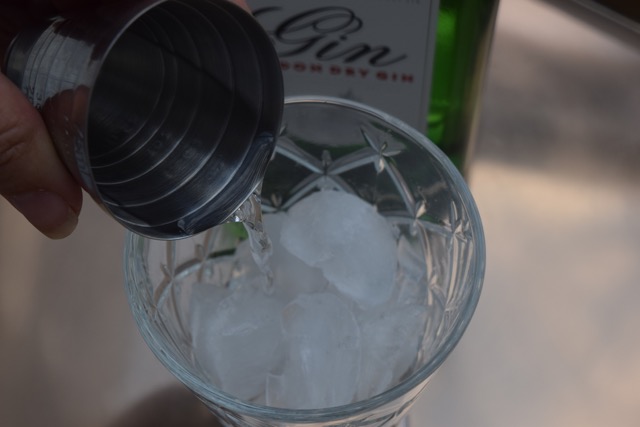 Top up with some of your fresh tasting, chilled lemonade, stir, and then garnish with a slice of lemon and a mint sprig for good measure.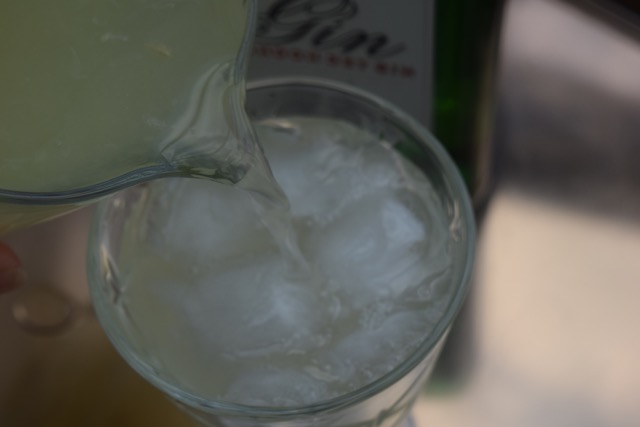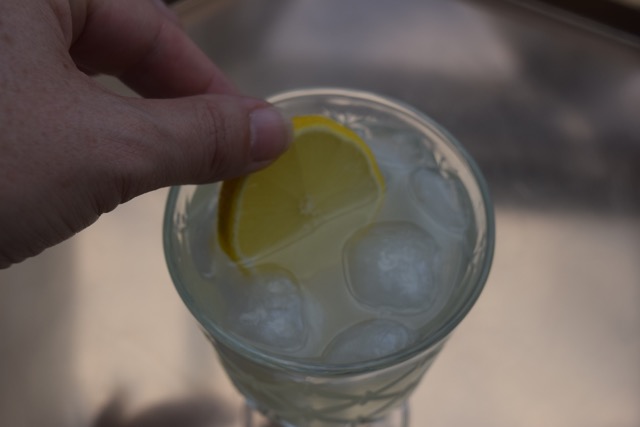 Enjoy this divinely fresh, oh so sippable drink.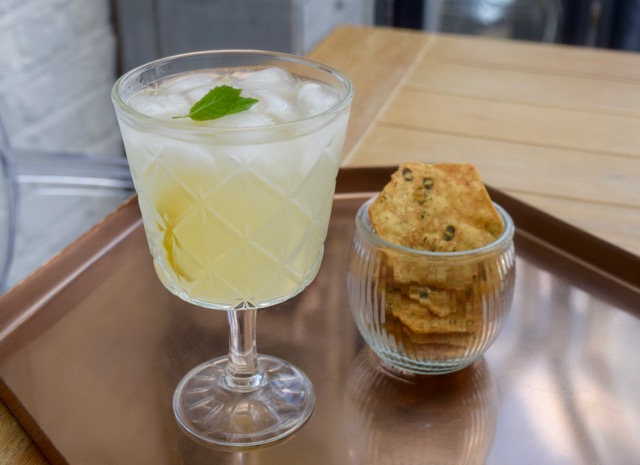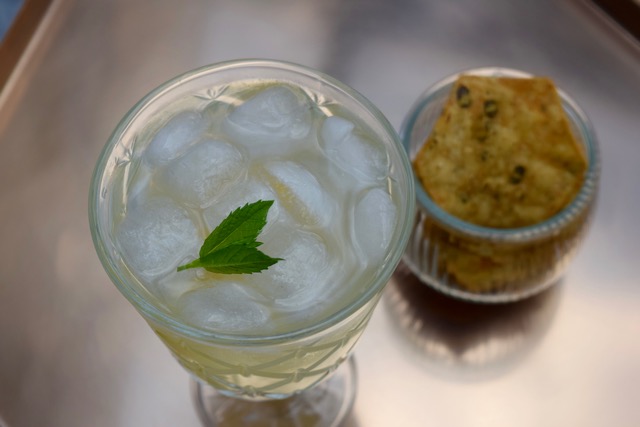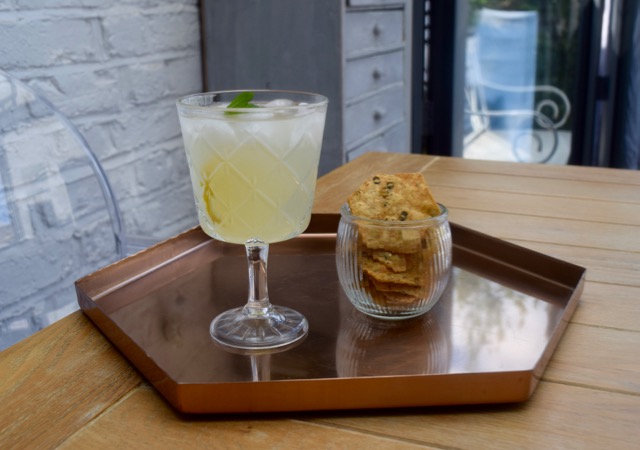 I love this drink and I think you are going to love it too. Clyde as not a huge gin fan enjoyed his with vodka so this, as well as the no booze option, is also a thought.
Have a lovely weekend, bracing yourself for the final week of term and all the fun it brings.
Lucy x
Gin and Homemade Lemonade Recipe
Makes enough lemonade for 3 to 4-ish drinks
You will need a jug
Lemonade
Juice from 4 to 5 lemons, depending on their size and juiciness
150g caster sugar
600ml water
Gin and Lemonade
Ice
40ml Gin
100ml fresh lemonade
Lemon slice and mint sprig to garnish
Make the lemonade in advance so it has time to chill. Measure your sugar and put into a good sized jug. Juice your lemons and pour into the jug and stir well. Pour in the water and stir well again.
Pop in the fridge and leave to chill for a couple of hours.
When you are ready to make your Gin and Lemonade, add a good handful of ice to a good sized glass. Pour over the gin then top up with lemonade. Stir then garnish with a lemon slice and tiny sprig of mint.
Use the rest the lemonade to make a much needed second or third drink. Any leftover lemonade will keep in the fridge until needed.
SaveSave
SaveSave
SaveSave
SaveSave