Lemon Curd Crumble Loaf Recipe
Quarantine Day 1 billion and 6. We stumble from one day to the next with our new routine of drinking every night and eating as though its our last day on earth. As we enter the Alert phase, nothing has really changed, I still don't have a job to go to and my housewife's apron is feeling a little snug. However, staying home and saving lives is still the way forward, along with eating cake, so why not make a Lemon Curd Crumble Loaf.
Continuing on my frugal using what I have/storecupboard/can't be arsed to queue at Waitrose vibe I had half a jar of lemon curd on the turn and have wrinkly lemons coming out of my ears. The resulting Lemon Curd Crumble Loaf cake however is so not on the turn. It's a soft lemon cake topped with a light, buttery crumb. The lemon curd sinks into the cake and adds *eek* moisture and charm. It's easy, zesty and a great family cake. All you need to accompany this homely bake is a cup of super strong tea, one sugar optional.
As we continue to live a discombobulated life, comfort is the way forward. And nothing is more comforting than a slice of this soft, lemony bake. Eat it in your pyjamas with a blanket on your knees for added comfort.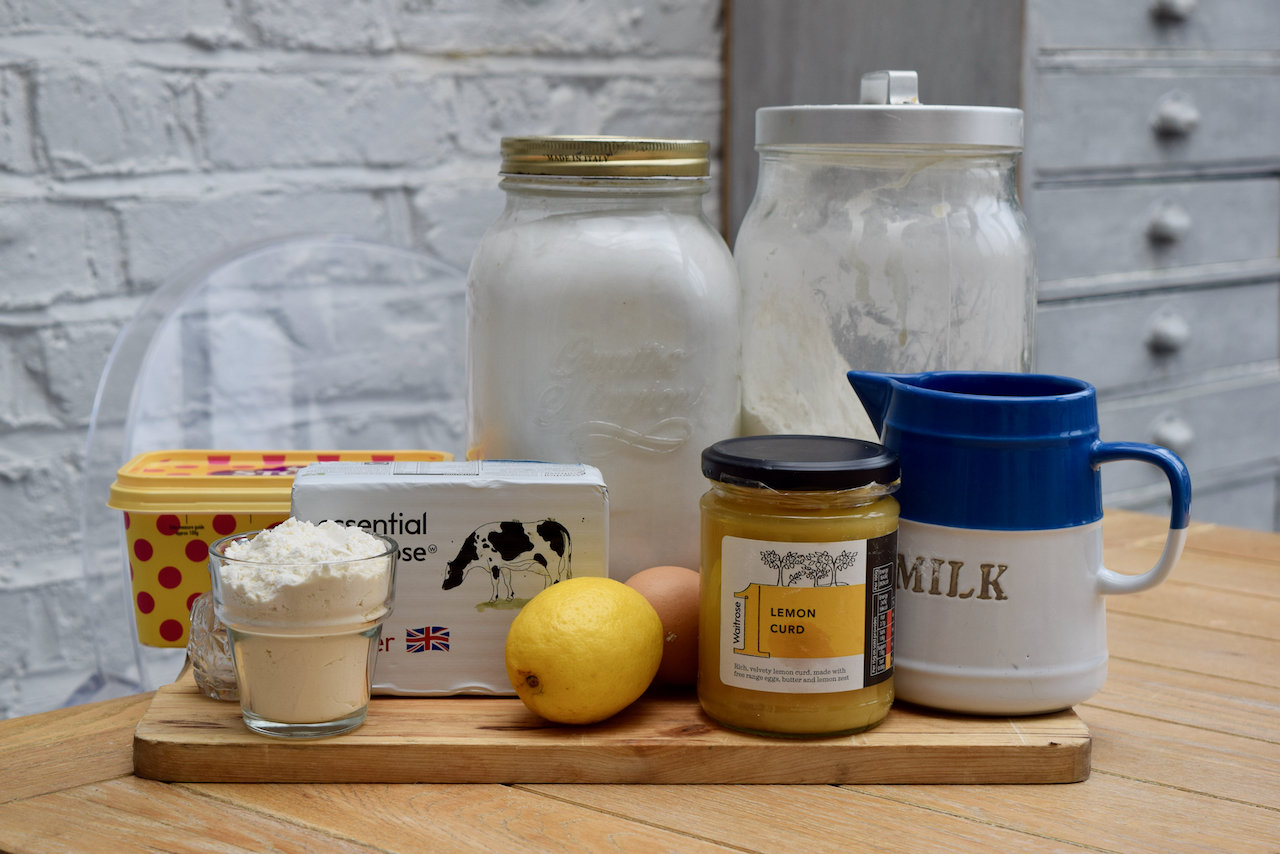 Not a complicated line up, just delicious things from my cupboard/fridge which need eating up; this is the way I love to cook. Still loving Stork for the body of the cake, however, you do need to a bit of cold butter for the crumble topping.
Make a start on this comforting loaf by lining a 2lb/1kg loaf tin and pre heating your oven to 160 degrees fan assisted. Then take a small bowl and add the sugar, plain flour and cold butter for the crumble top. Rub the butter into the dry ingredients until it looks like breadcrumbs.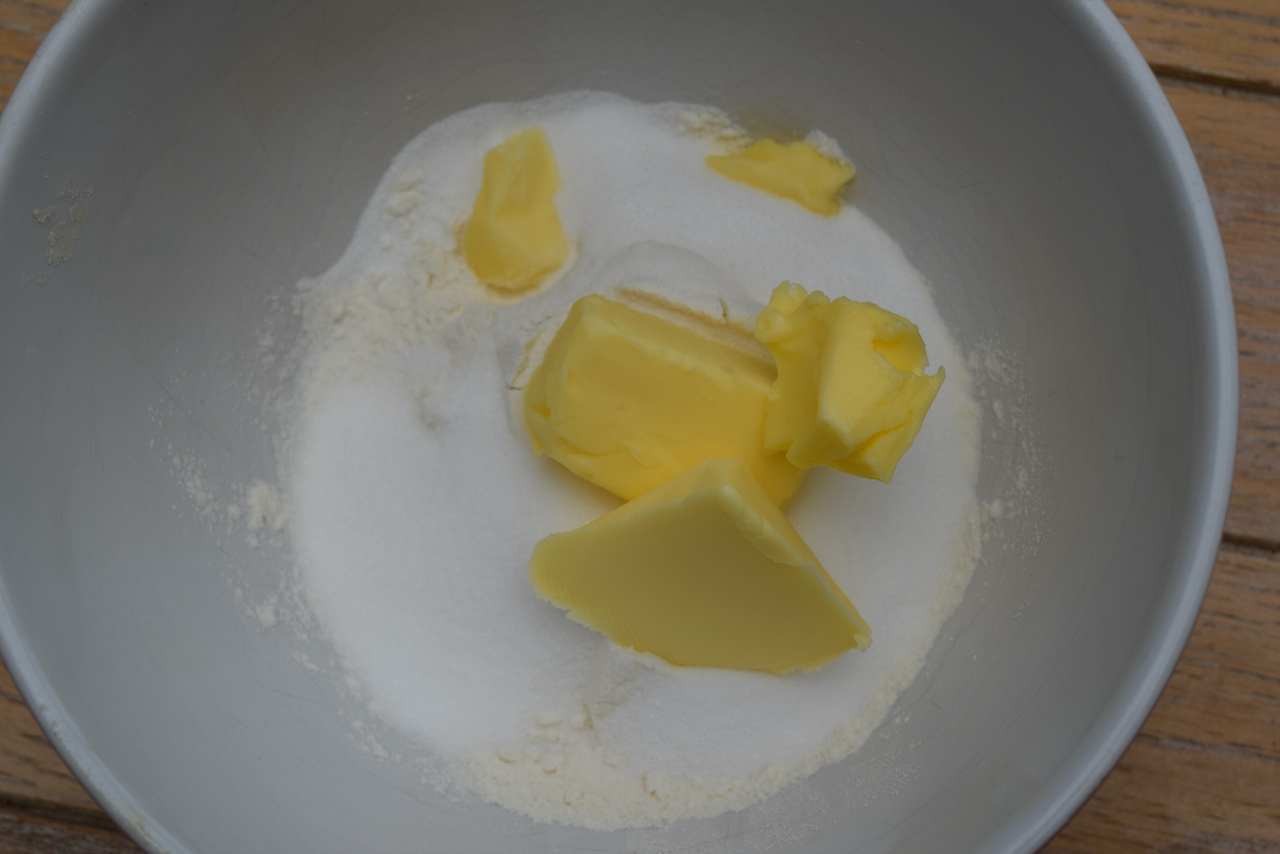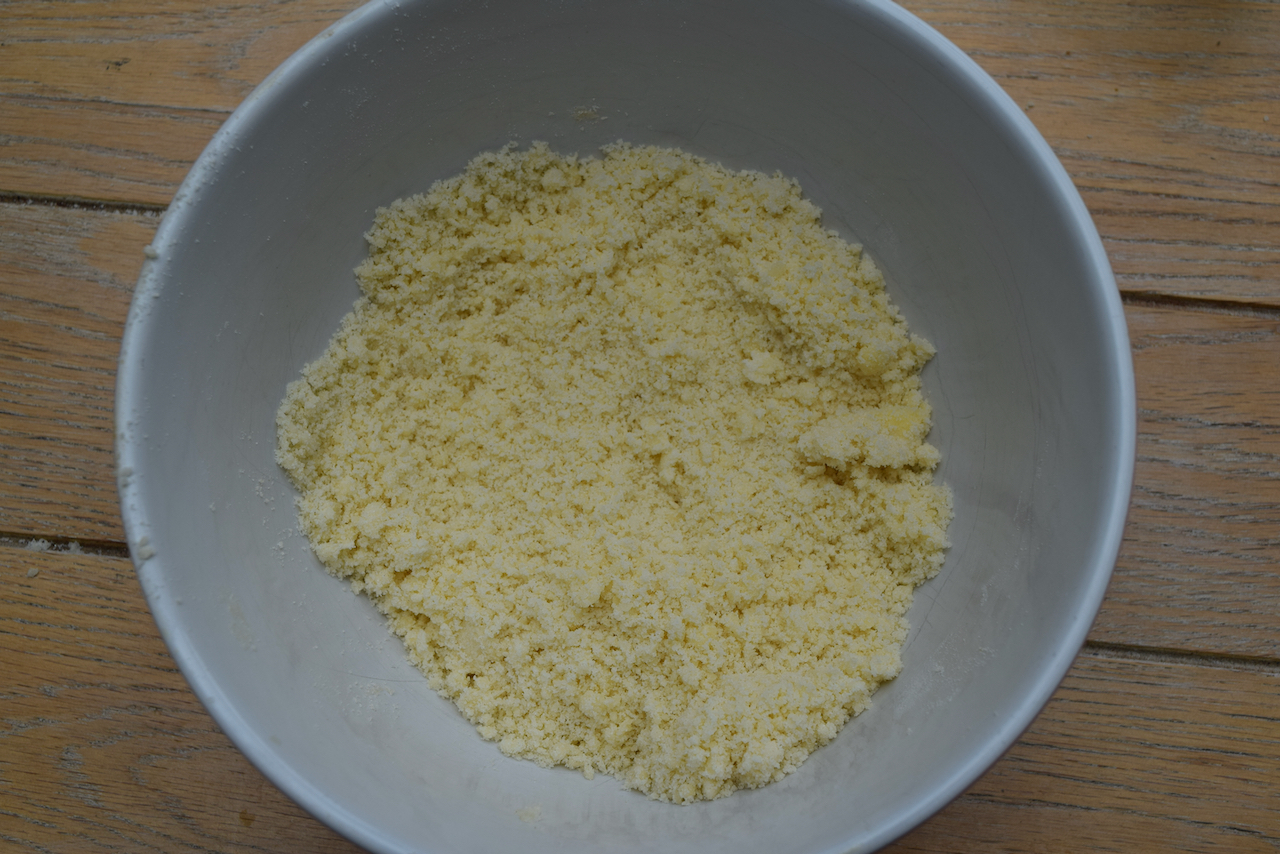 Pop this to one side while you make the loaf part. In your stand mixer or bowl with a hand whisk or spoon, beat the Stork or soft butter along with the caster sugar until it's lighter in colour and texture.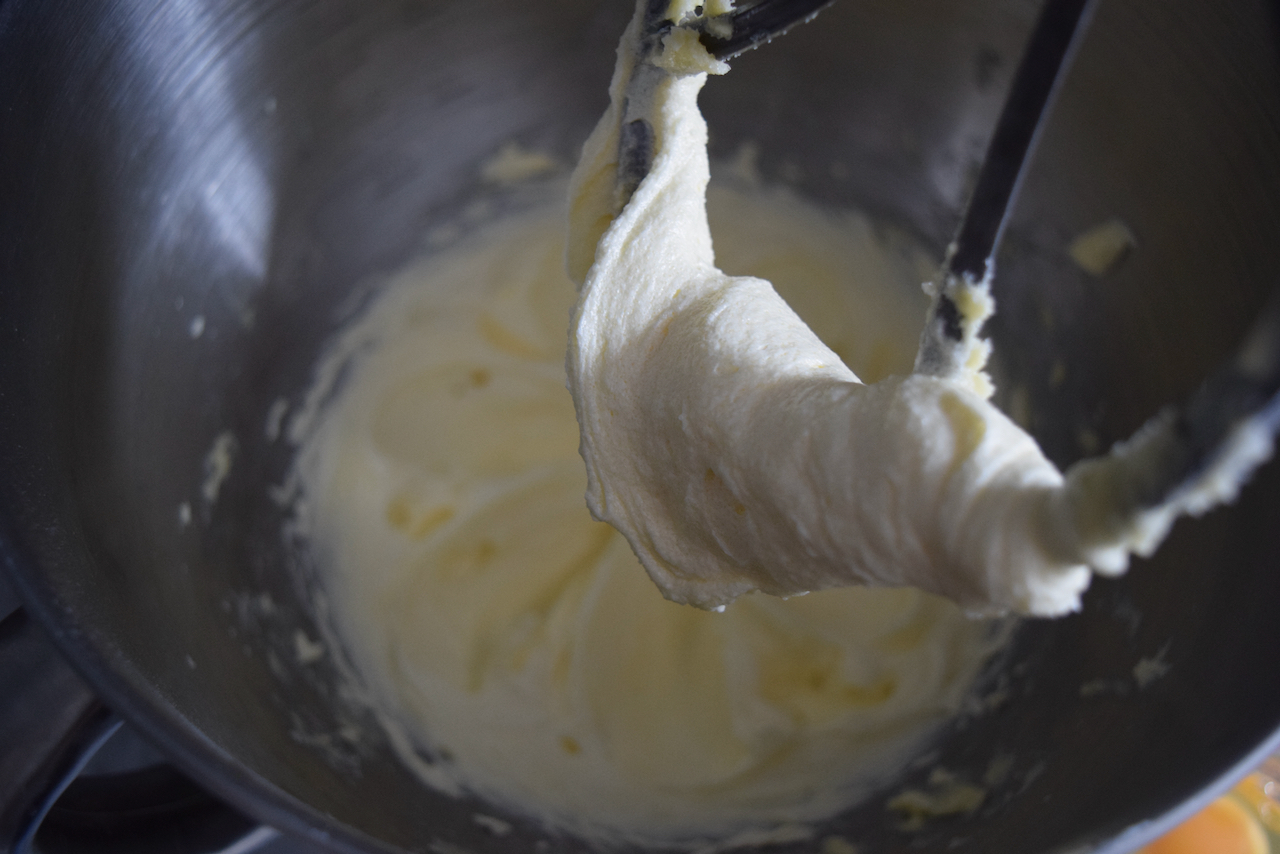 Beat in the eggs one by one then mix in the zest of a lemon.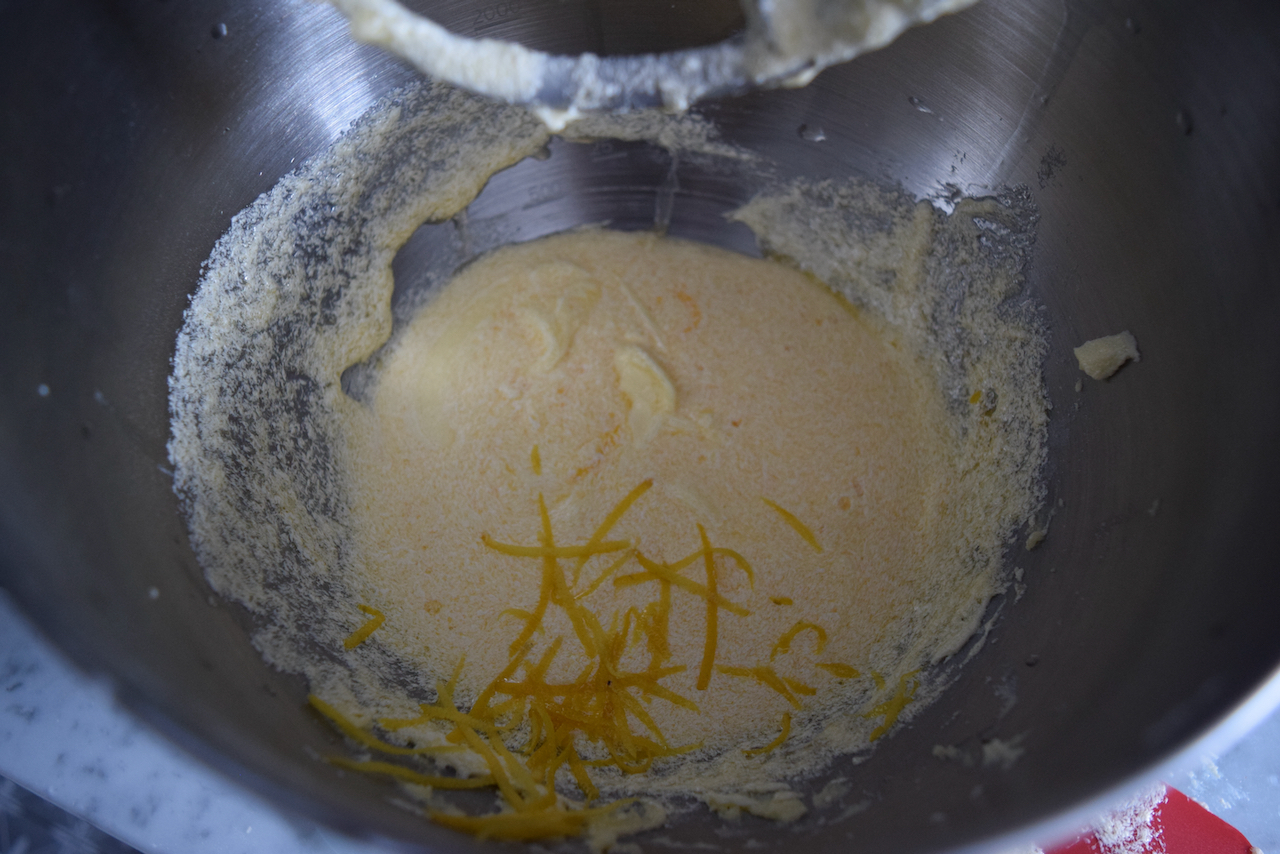 Tip in the self raising flour and salt and gently fold into the egg mixture.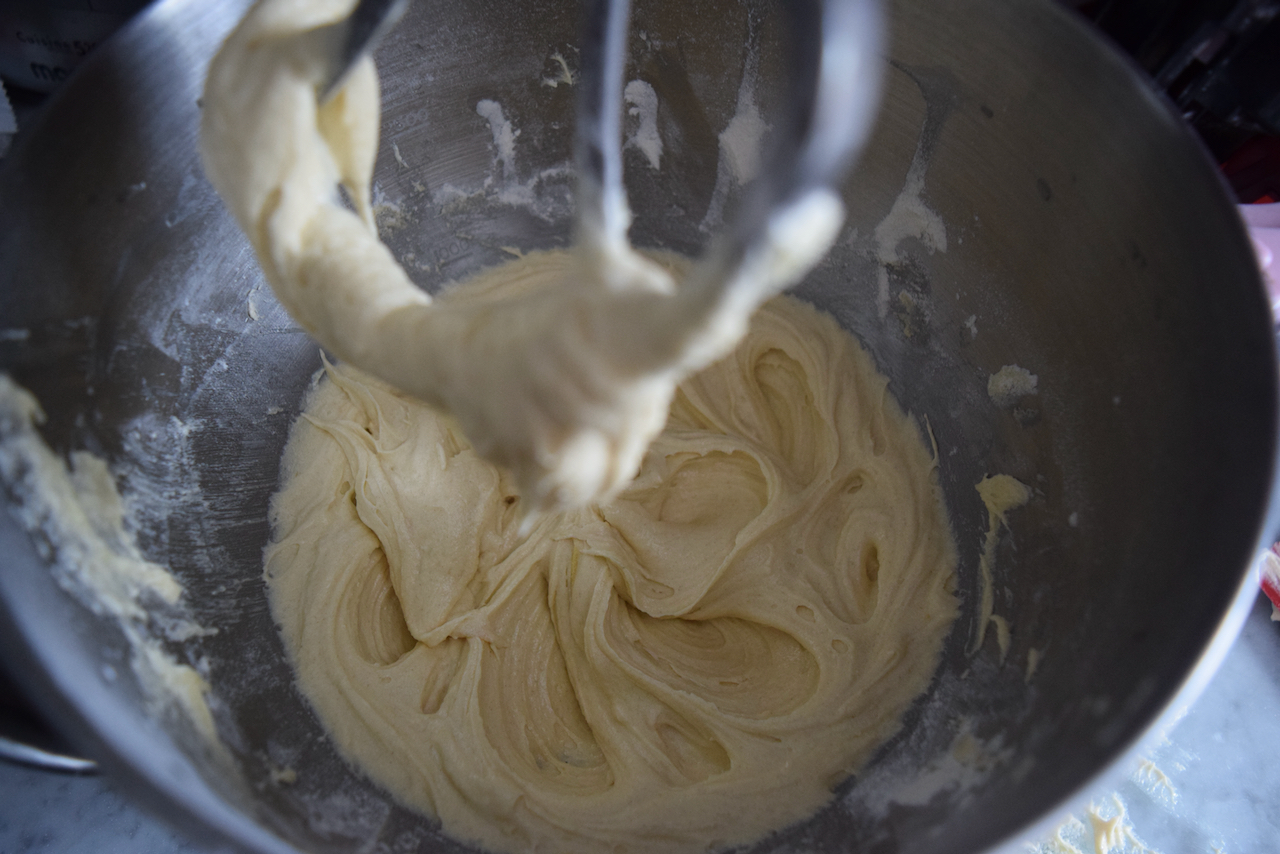 Mix in the juice of half a lemon to loosen then scrape half the mixture into the bottom of your lined loaf tin.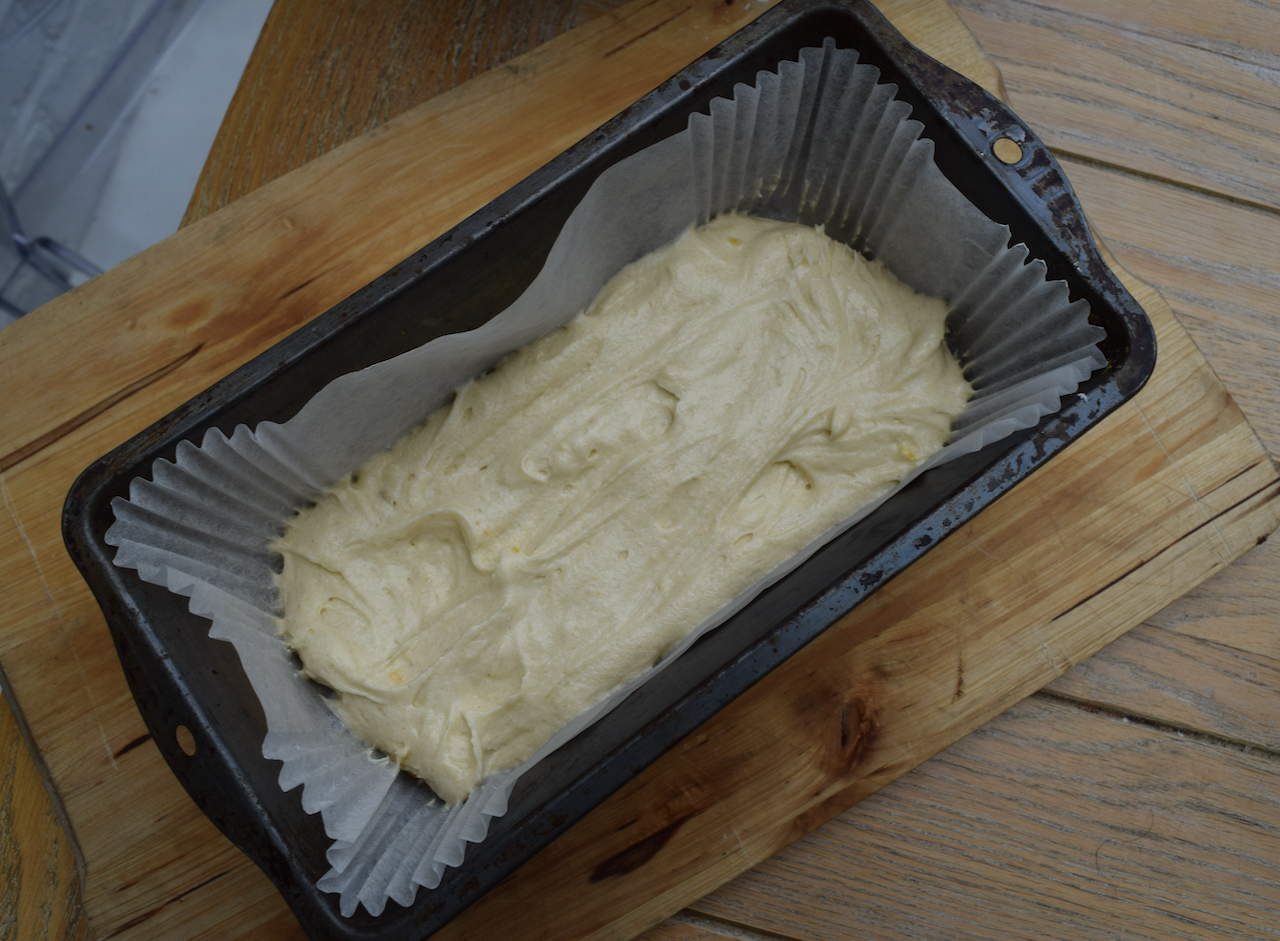 Spoon on the unctuous lemon curd, about 6 heaped teaspoons should do it. Then spoon on the other half of cake batter, trying desperately not to lick the bowl.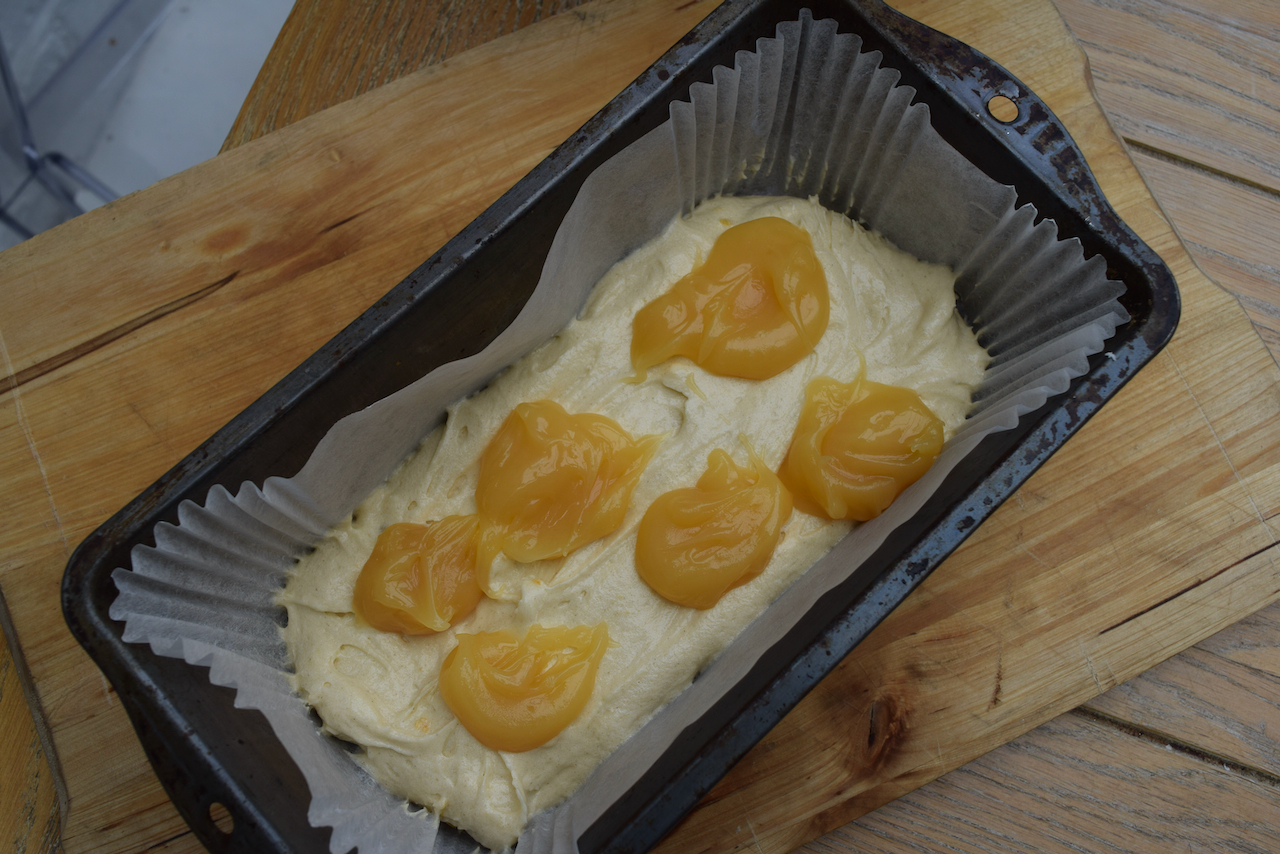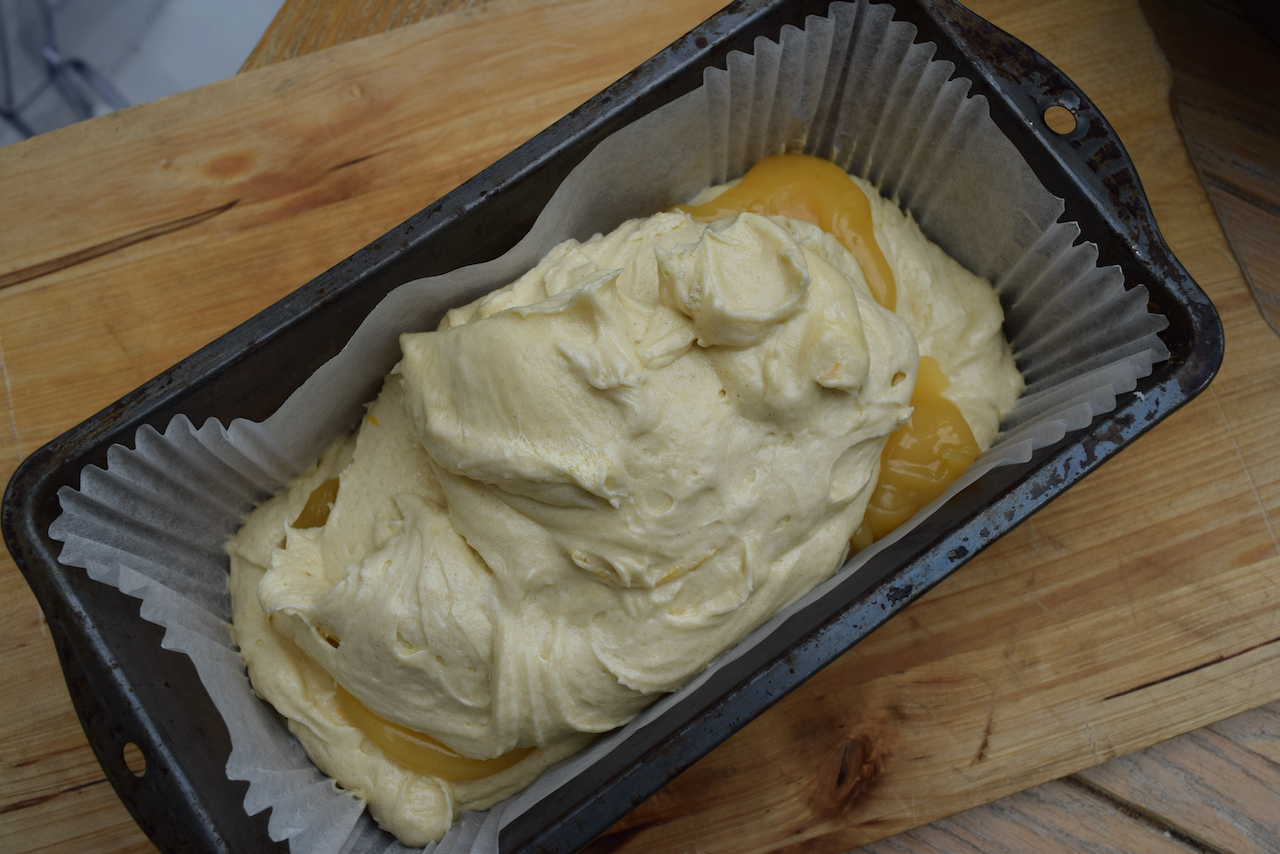 Smooth the top then liberally sprinkle on your crumble.
Pop into the pre heated oven for around 40 to 45 minutes. The crumble top will be golden and a skewer will come out clean when poked in the middle of the cake.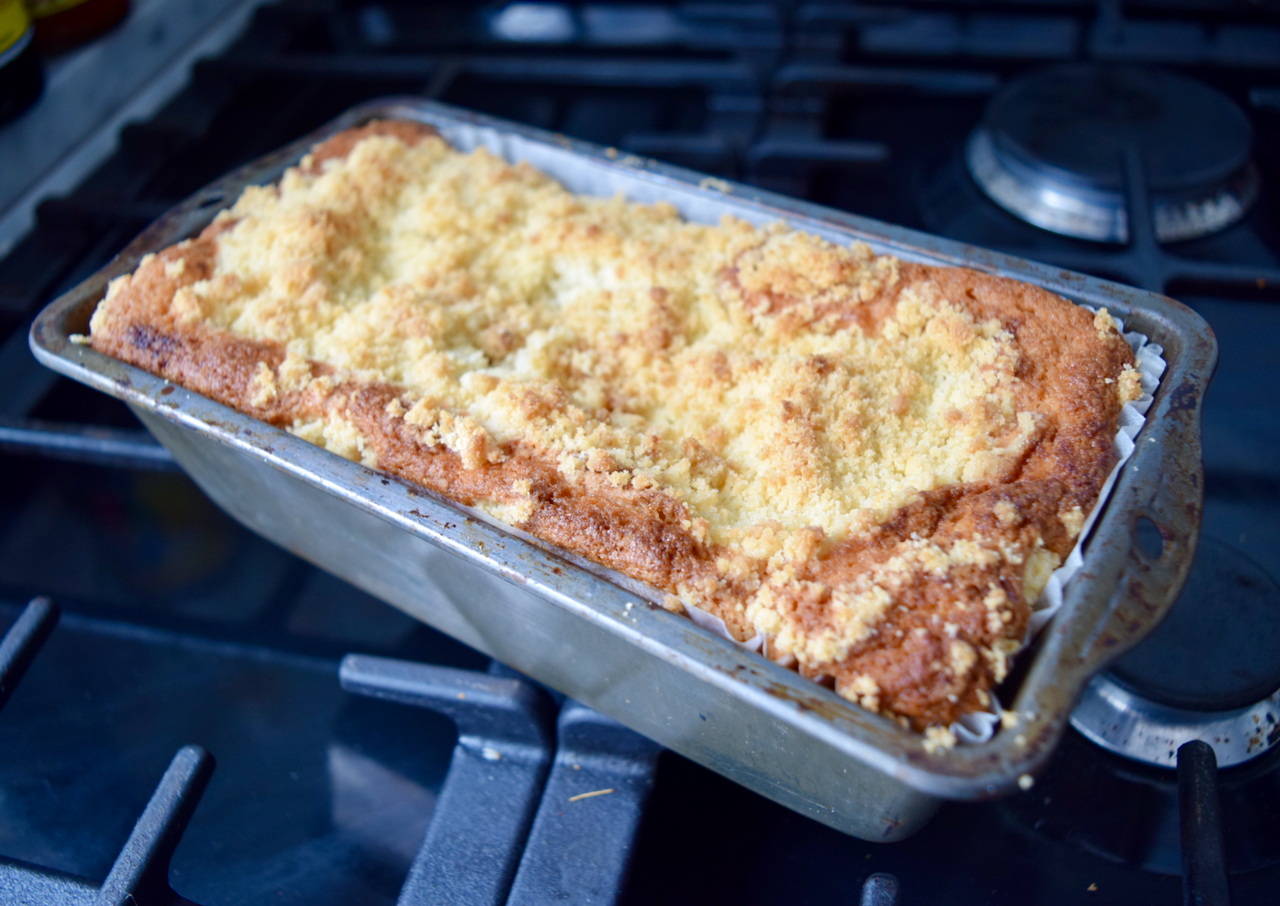 Leave the cake to cool briefly before removing to a wire rack to cool completely before cutting. When the time is right, cut into generous slabs and serve with a lovely strong cup of tea.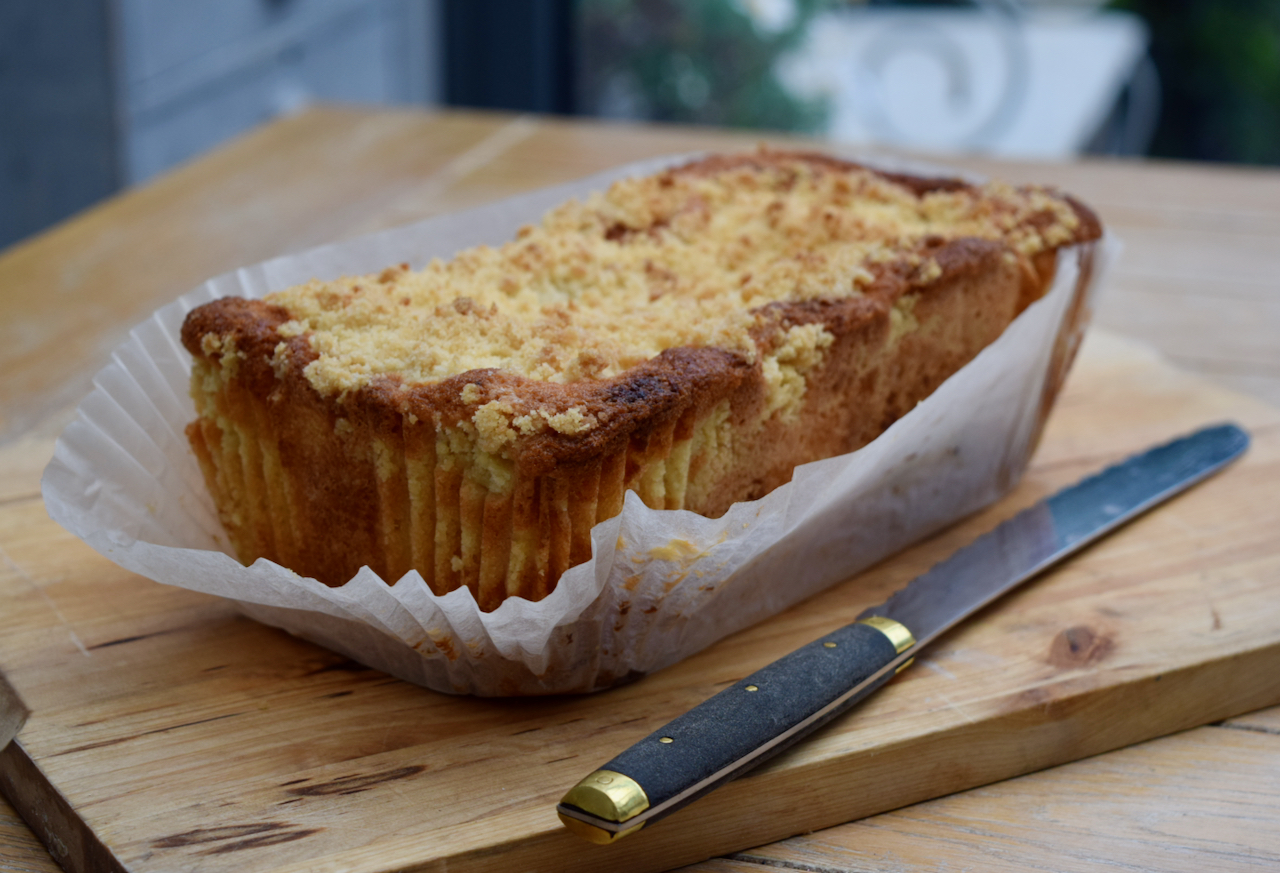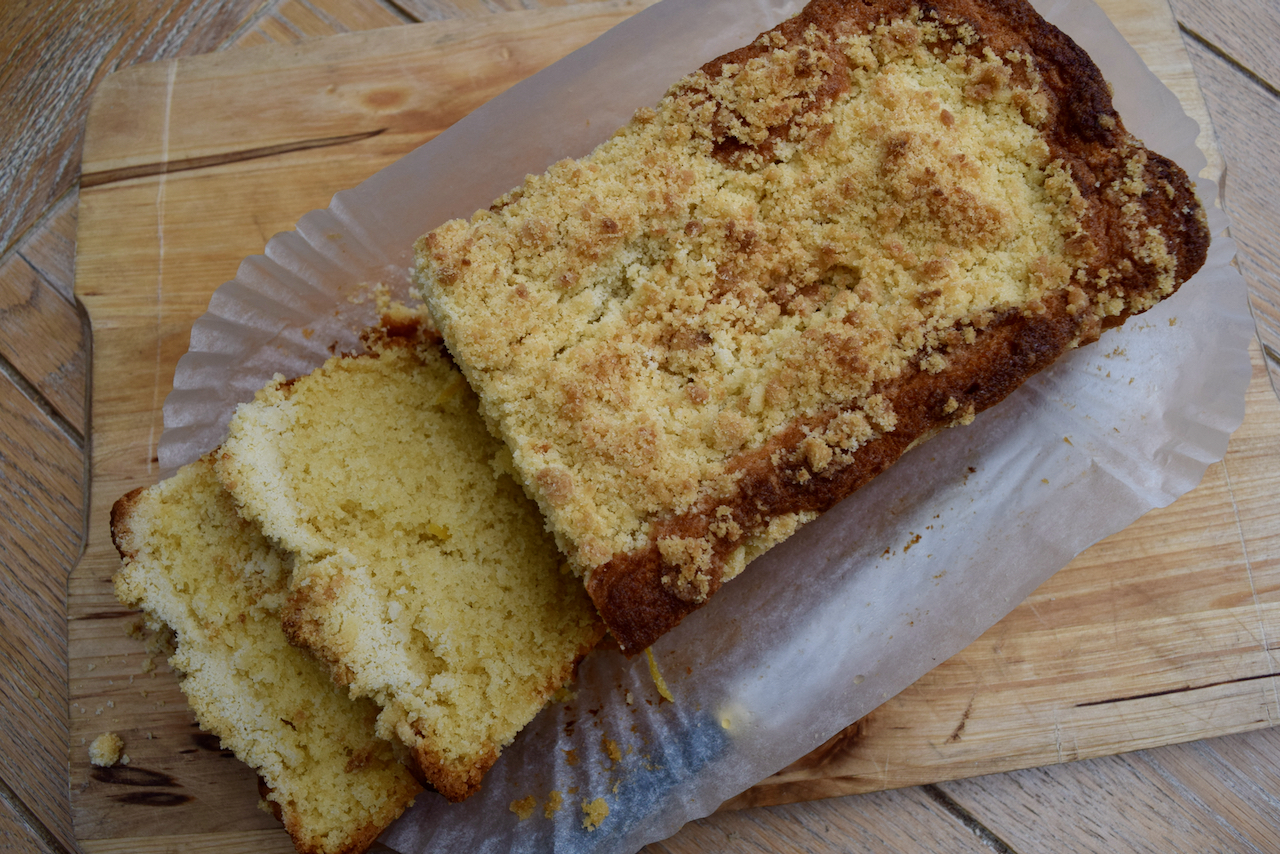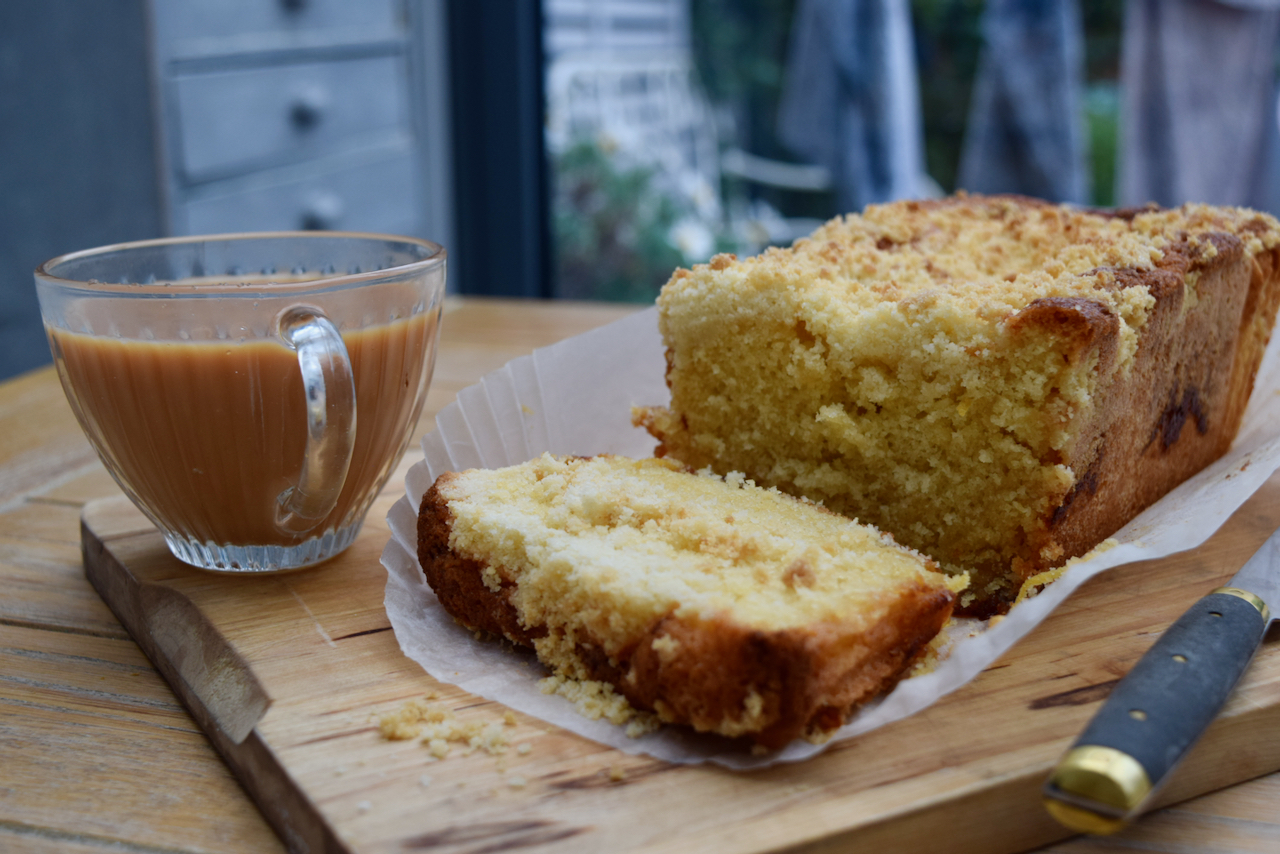 It's cake o'clock most of the time in our house at the moment. And quite rightly so; whatever gets you through this uncertain time, I say. Or that may just be me trying to justify my appalling eating and drinking habits.
Sending you lots of love
Lucy x
Lemon Curd Crumble Loaf Recipe
You will need a 2lb/1kg loaf tin, lined and a mixer or bowls
Makes a good sized loaf with around 8 slices
Crumble
30g butter, cold
30g caster sugar
60g plain flour
Cake
125g Stork or soft butter
175g caster sugar
2 eggs
zest of a whole lemon
175g self raising flour
a pinch of salt
Juice of half a lemon
6 heaped teaspoons lemon curd
Pre heat the oven to 160 degrees fan assisted.
For the crumble toppping, take a small bowl and add the butter, sugar and plain flour. Rub the butter into the dry ingredients until it resembles breadcrumbs. Pop to one side while you make the cake.
Take a 2lb/1kg loaf tin and line with greaseproof paper or one of those pleated loaf tin liners. In a large bowl, food processor or stand mixer cream the Stork or soft butter and sugar until lighter in colour and texture. Add the eggs, one at a time, then add the lemon zest and mix again. Tip in the flour with the pinch of salt and process/beat until smooth.Don't overmix here, though, or your finished cake will not be soft. Finally add the lemon juice to loosen the mixture, mix again, then spoon half the mixture into the lined loaf tin. Spoon the 6 heaped teaspoons of lemon curd onto the mixture, then top with the second half and smooth the surface.
Sprinkle on, in an even-ish layer, the crumble topping then pop the loaf in the oven. Bake for 40 to 45 minutes until the crumble top is golden brown and a skewer comes out clean when inserted into the middle.
Leave the cake to cool almost completely before serving in generous slices. Strong cup of tea, optional. The cake will keep, well wrapped, in a tin for around 3 to 4 days.