A Stay at Chicheley Hall and a Gold Rush Cocktail
Last weekend, Clyde and I had the total treat of being invited to stay at Chicheley Hall in Buckinghamshire. We hardly ever just bugger off for a night, so this was a great excuse to leave the boys, safe in the company of the dog, and to escape to the country. And what a treat it was. Clyde, having edited all 52 episodes of Downton Abbey, felt quite at home amongst the charm and elegance of this hotel.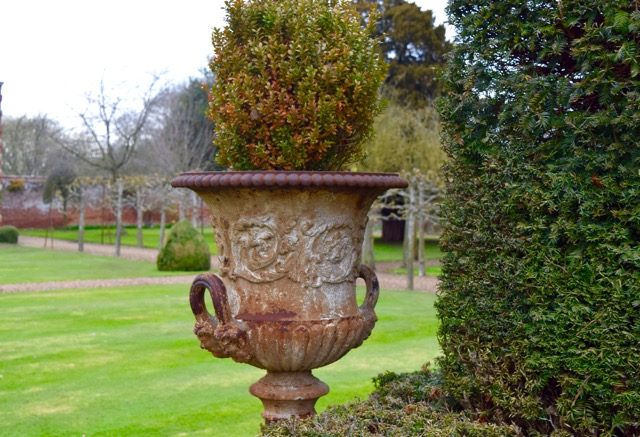 Chicheley Hall is a beautiful stately home, built in the 1720's and still seen as one of the best examples of 18th century architecture in the country. It's a country hotel, famously used for weddings and events as well as snuggy weekends away. Little known facts about Chicheley Hall include a) it was mentioned in the Doomsday Book b) a tiny version of the bouncing bomb was tested on the lake within the stunning grounds during the Halls requisition during the second World War and c) each of the sumptuous bedrooms is named after eminent scientists.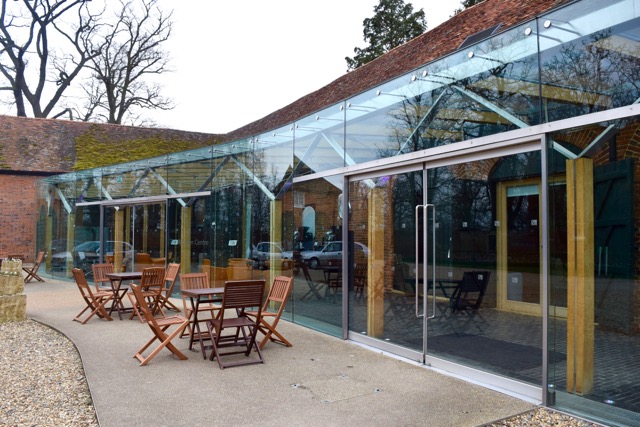 The building is now owned by the Kavli Royal Society and houses beautiful meeting facilities used by the society for the discussion of major scientific issues. The building has been sympathetically converted with wonderful spaces, well tended gardens and elegantly welcoming bedrooms.
Suffice to say the scientific discussion by Clyde and I was on the fairly sparse side. However, Chicheley Hall did house a wonderful gin menu, so that took some thought and conversation. They did, however, sell some beautiful homemade honey made from bees on the estate, so with a cocktail on my mind, as always, today I bring you a Gold Rush cocktail, in conjunction with my tasty Chicheley Hall honey.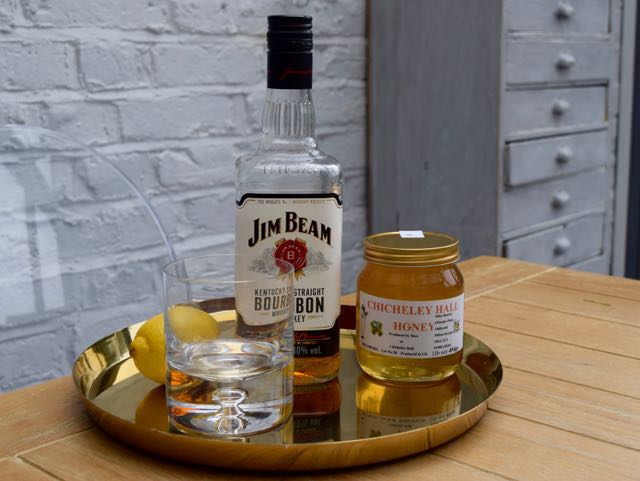 This is a simple, but beautiful cocktail. Perfect to compliment the honey and the elegance of Chicheley Hall with it's stunning rooms and stately home charm.
Make a start on this by creating the honey syrup.  This is not tricky, just spoon in 3 teaspoons of your honey, which won't be as beautiful as my Chicheley Hall honey, unless you go there for a stay yourself, warm slightly in a pan or in the microwave then stir in 1 teaspoon of warm water. Pop this to one side whilst you crack on.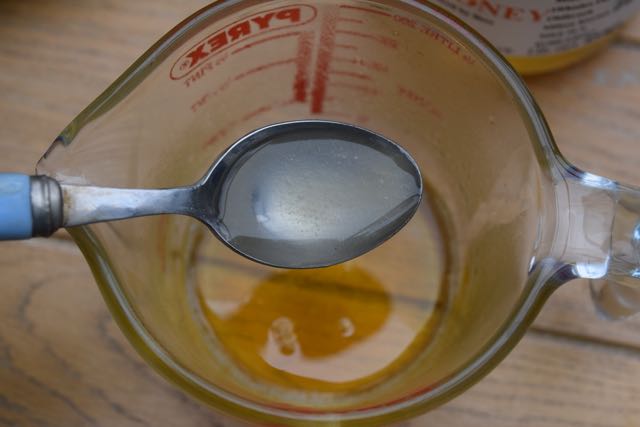 Now, as usual, add a big handful of ice to your cocktail shaker, then pour in your Bourbon.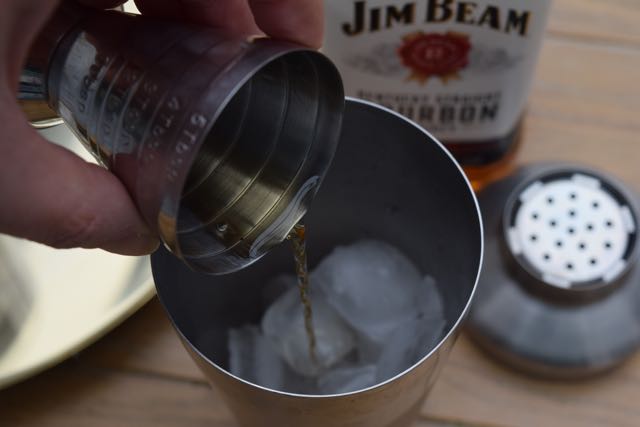 Follow in with the Chicheley Hall honey syrup and lemon juice then shake your shaker until it feels super chilled to the touch.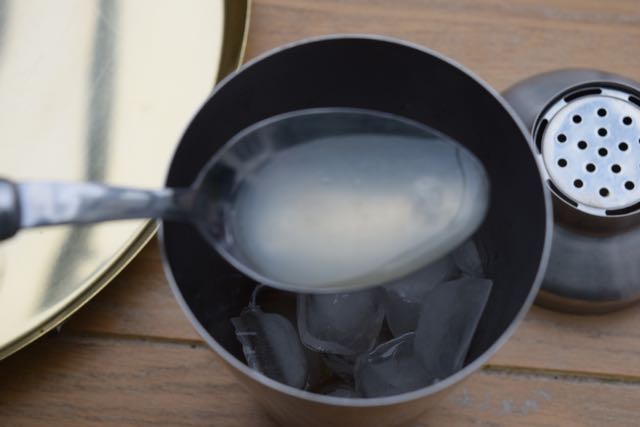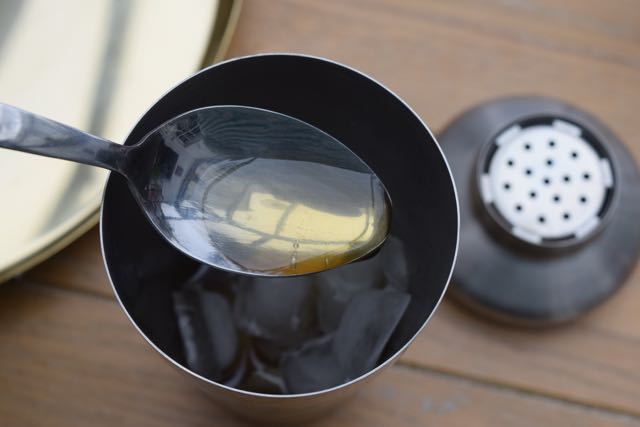 Once beautifully shaken and chilled, pour over more ice into a short tumbler.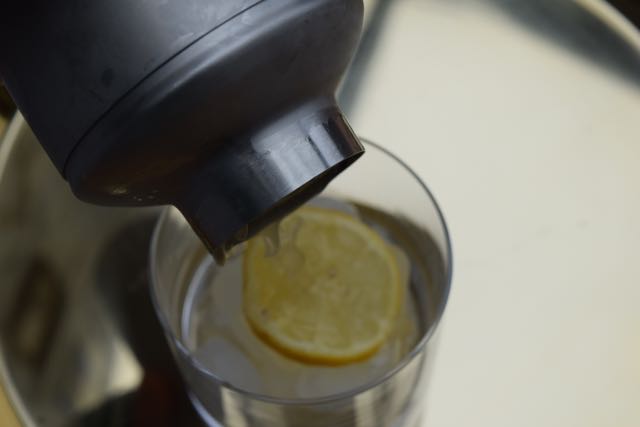 Garnish with a slice of lemon, then imagine you are sitting in the cosy Chicheley Hall bar sipping this in a cloud of old world charm.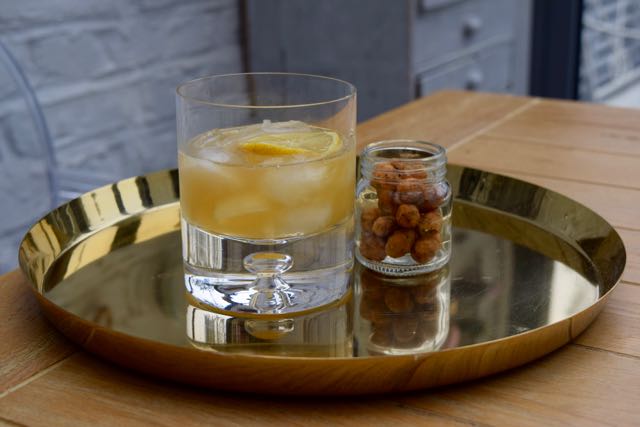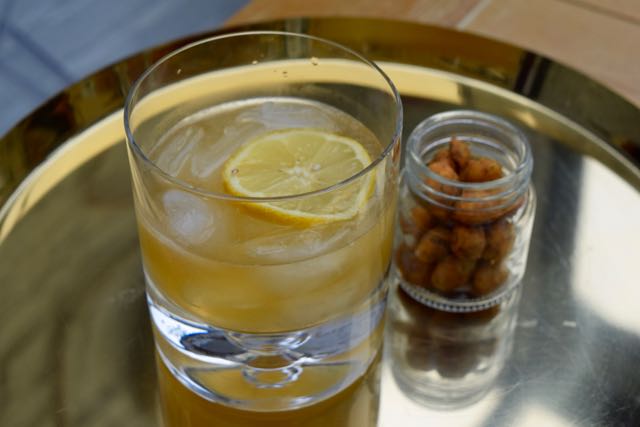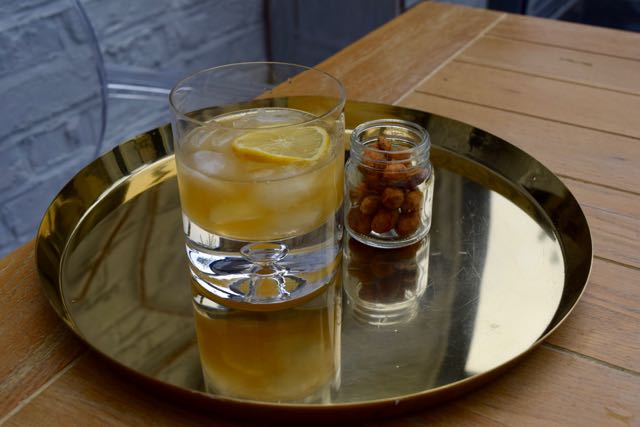 We had such a charming stay at Chicheley Hall, it was relaxing, the most perfect setting, despite the distinctly unspringlike weather. It is an utterly romantic wedding venue, even for us old marrieds.
Have a wonderful weekend, sipping a Gold Rush.
Lucy x
We were kindly treated to dinner, bed and breakfast at Chicheley Hall, however, all opinions and ramblings are, as always, my own.
Gold Rush Cocktail
Makes 1
You will need a lovely tumbler and a cocktail shaker
40ml Bourbon
1 tablespoon lemon juice
1 tablespoon honey syrup (make using 3 teaspoons warmed honey and 1 teaspoon warm water)
Ice
Lemon slice to garnish
Firstly make the honey syrup. Take a small jug and spoon in 3 teaspoons of good quality honey. Add a teaspoon of warm water and stir well.
For the cocktail add a large handful of ice to the shaker and follow in with the large shot of Bourbon. Follow in with your honey syrup and lemon juice. Shake until the shaker is super chilled then pour into your tumbler over more ice. Garnish with a slice of lemon. Sip and love.
SaveSave
SaveSave
SaveSave
SaveSave
SaveSave
SaveSave