Blood Orange Cosmopolitan Recipe
I know I say this most weeks, but good lord it's been a bloody long week. I seem to have been rushed off my feet without a moment to spare.  I've been busy at work, hosted my book group so may or may not have had too many glasses of fizz, struggled with World Book Day dress up dilemma's and generally been up against it since 7am on Monday morning.  However, it is now Friday and hoo-bloody-ray, the weekend's in sight and it's a weekend of relaxation and spoiling for all Mother's, or motherly figures, out there. Although, I doubt if that will be the case as my sister and I are cooking for our Mother and our two families so we will be elbows deep in sunday lunch rather than slumped on the sofa eating chocs, watching a film clutching a bunch of flowers.
Rambling aside, this week's Friday cocktail is the hugely deserved Blood Orange Cosmopolitan. My thinking behind this week's choice is this sophisticated, seasonal concoction is the sort of delicious cocktail I would like to be handed this Mothering Sunday. This is a piquant take on the classic Cosmo with the fresh addition of blood orange juice. I know they are in season now, but the ones I had were quite small so I bought a just as tasty carton of blood orange juice and reserved my fresh ones for the garnish. This is such a sippable creation, I really had to stop myself chugging the whole lot down like a teenager on his first night out. I would advise making a second, but then I always do.
So note down this recipe and get ready to hand your Mother a Blood Orange Cosmopolitan this Sunday. Combine this and the bag of Golden Syrup Madeleines you will have made her, and your offspring of the year award 2016 will surely be polished and winging it's way to you in the post.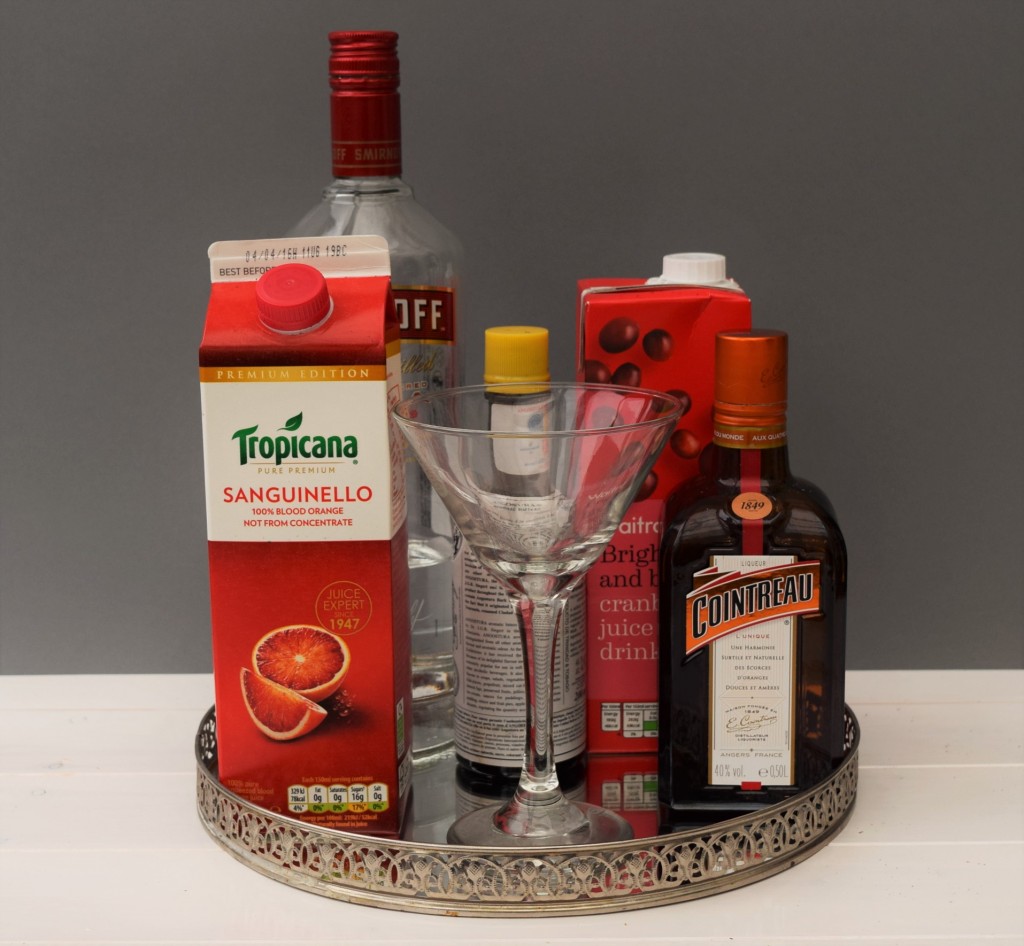 Here's the line up, super stylish and quite photogenic I think. This recipe makes one, but I would certainly suggest making two as you don't want to share yours with anyone who may get a whiff of how bloody delicious yours is.
Make a start by taking your cocktail shaker and adding a lovely great big handful of ice.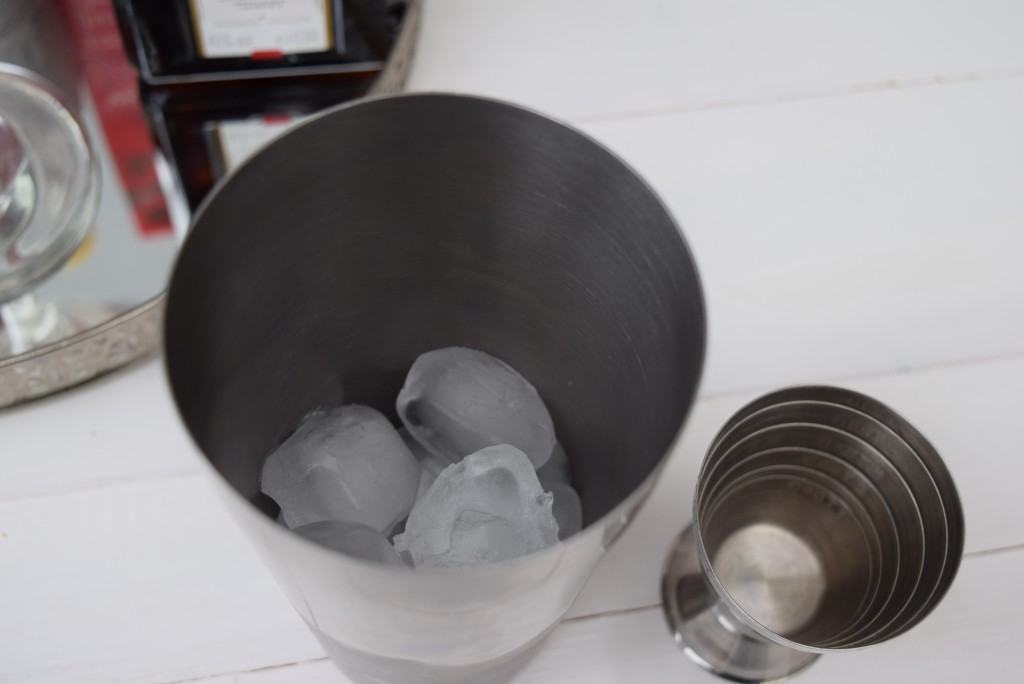 Next, pour in the wonderfully hued blood orange juice and follow that in with the big shot of tart cranberry juice. I can't help but think with all this fruit, at least one, if not two of your five a day will be in the bag here.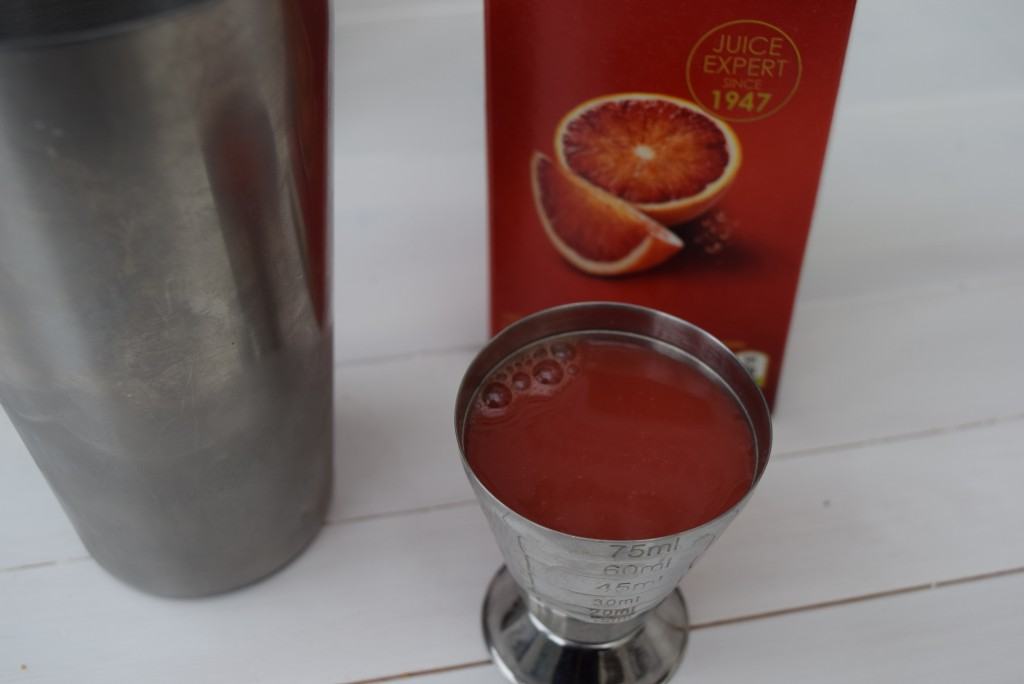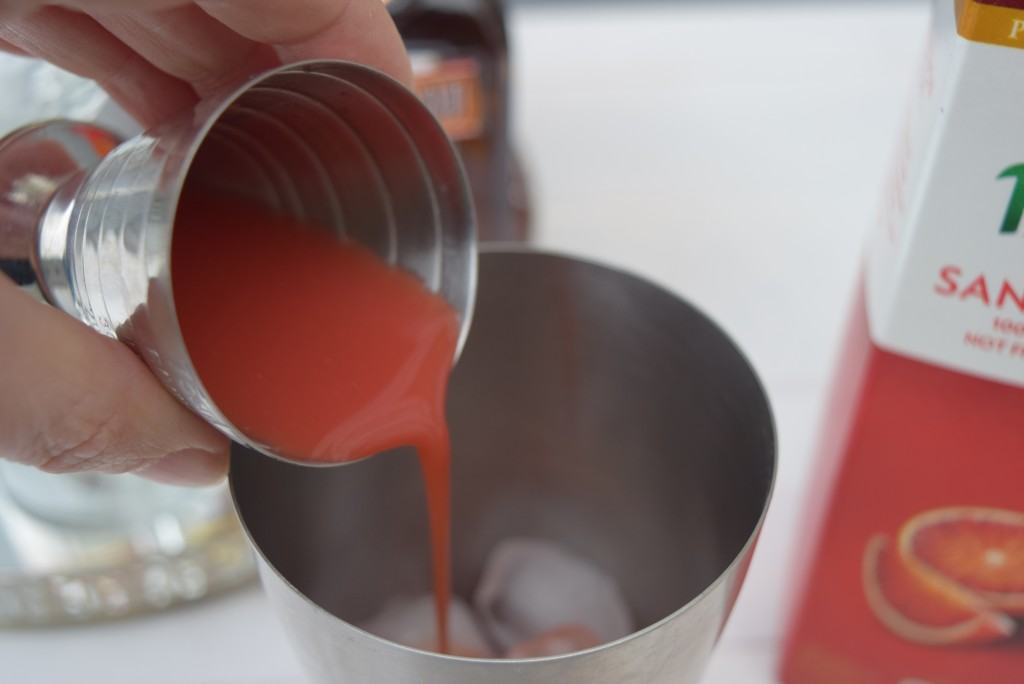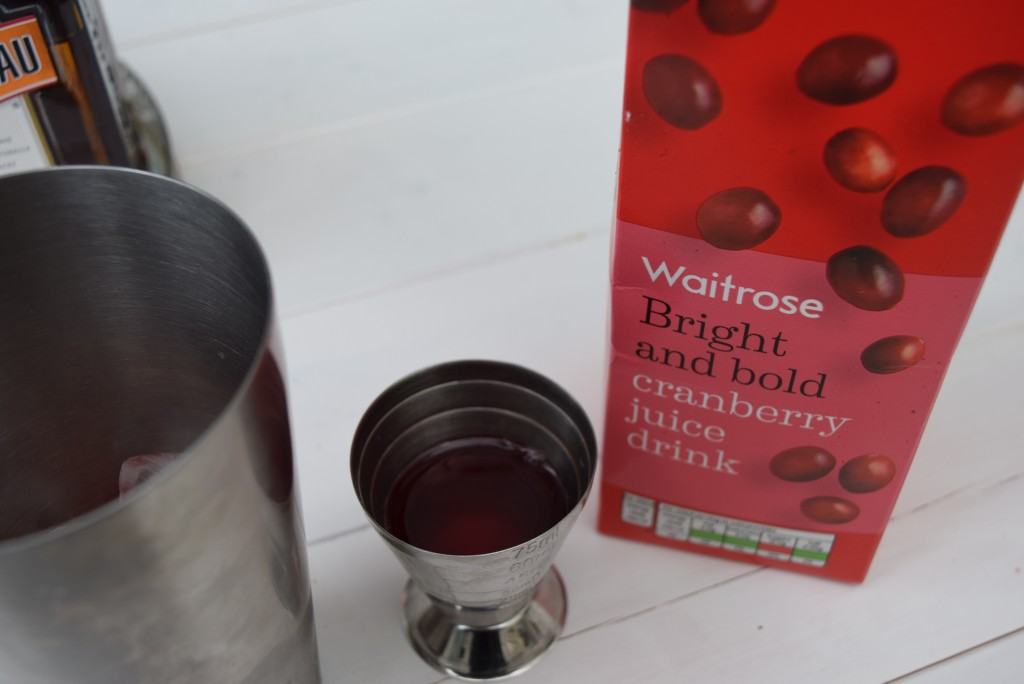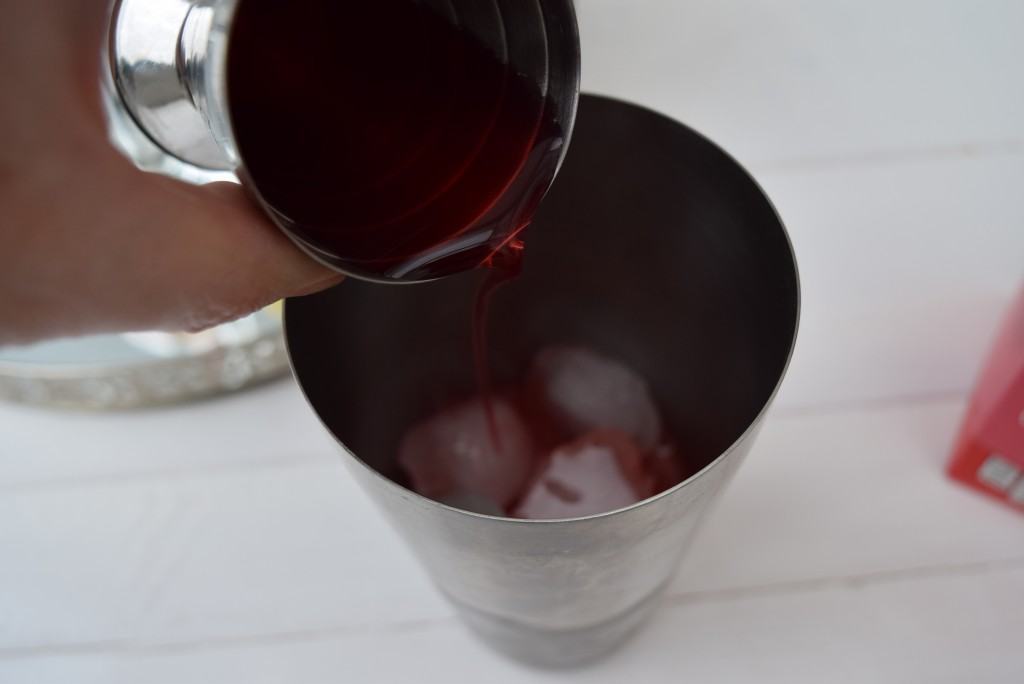 Next into the mix is the booze. A lovely big slug of vodka, followed by a similarly sized shot of Cointreau or other citrus orangey based liqueur you may have lurking.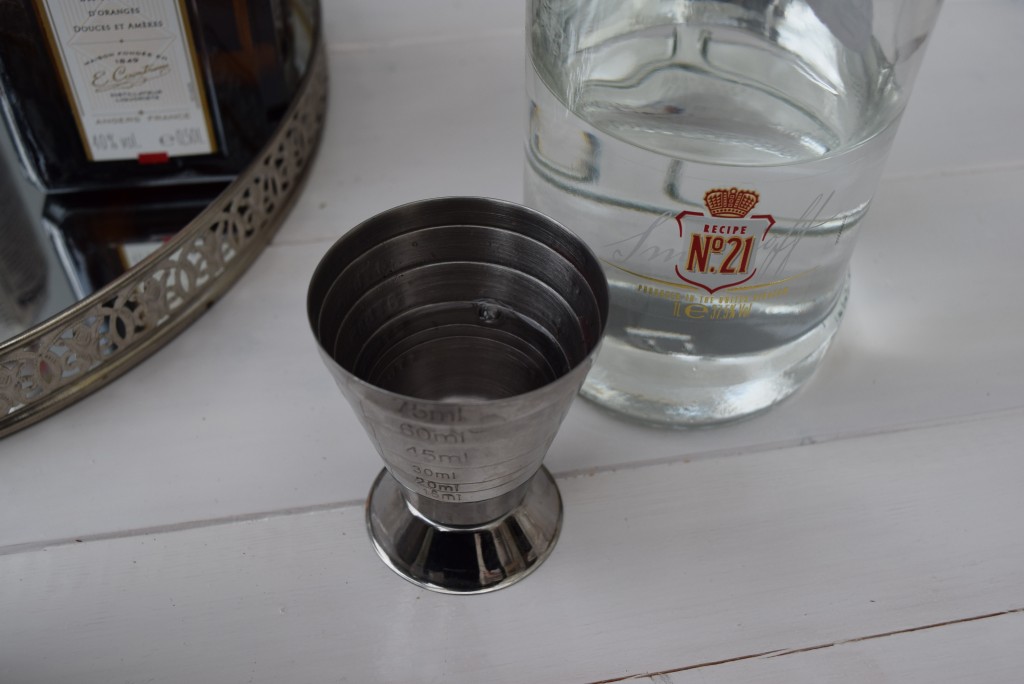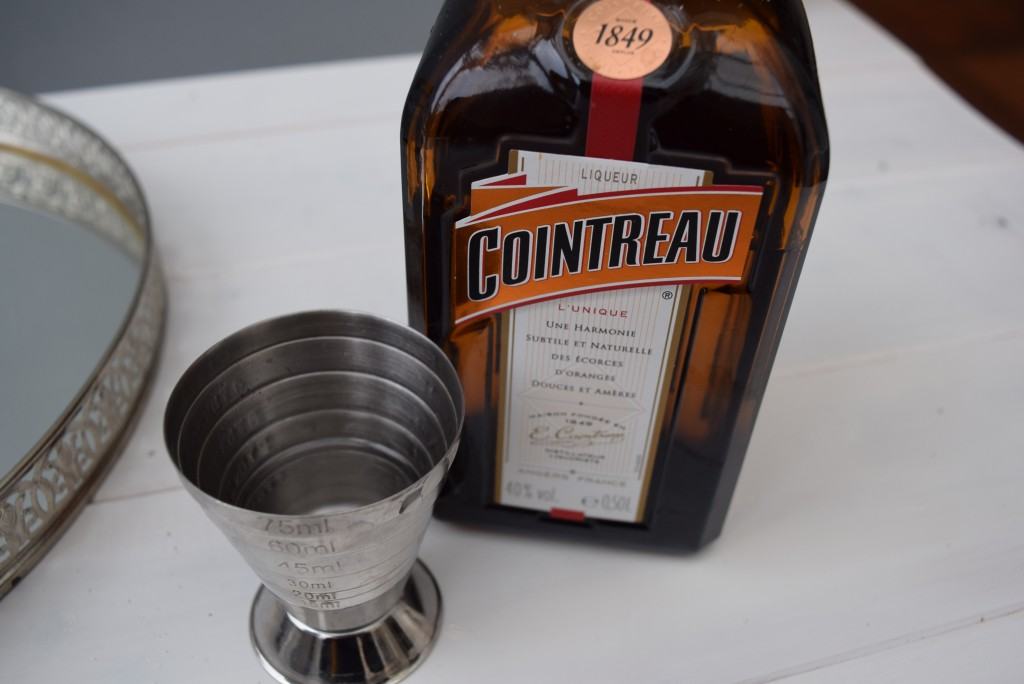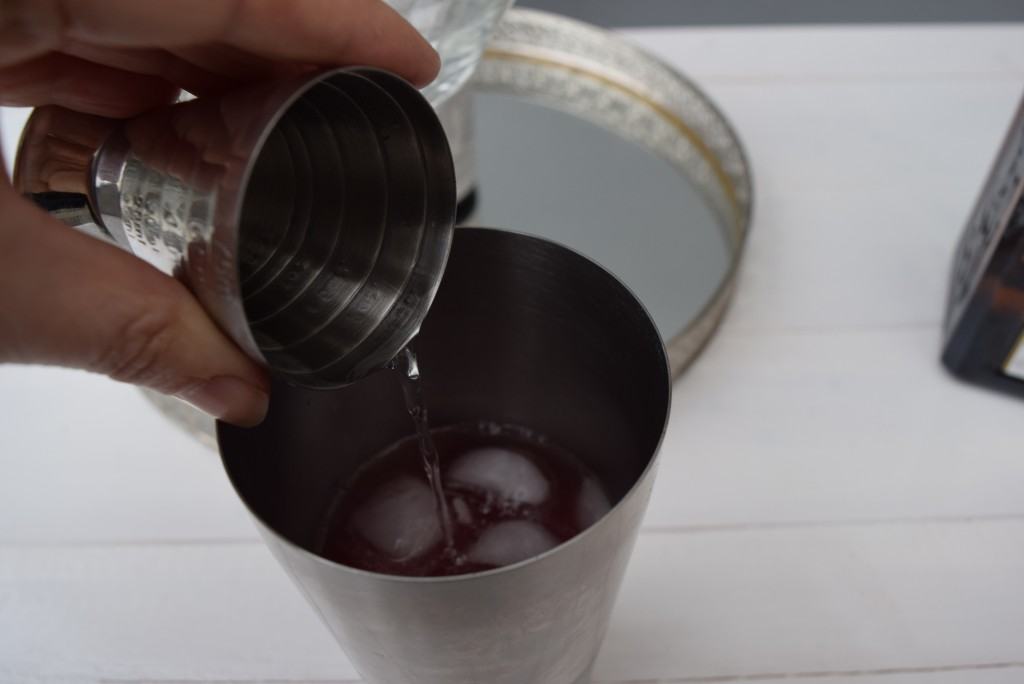 Finally just a tiny shake of Angostura Bitters then pop the lid on and give this pretty drink a huge shake until the whole thing is wonderfully chilled.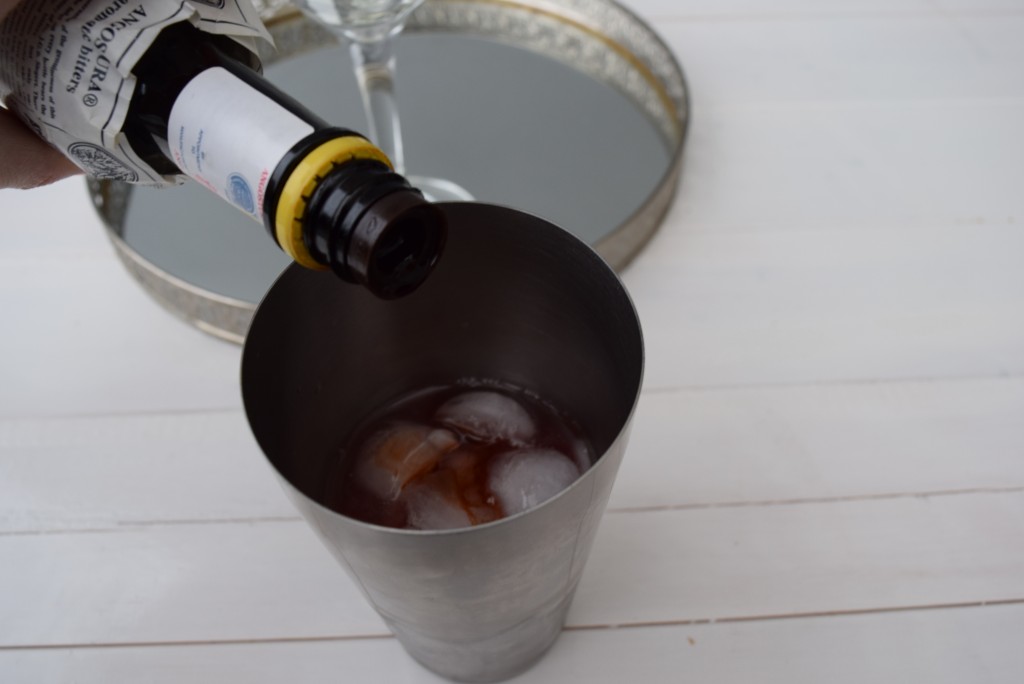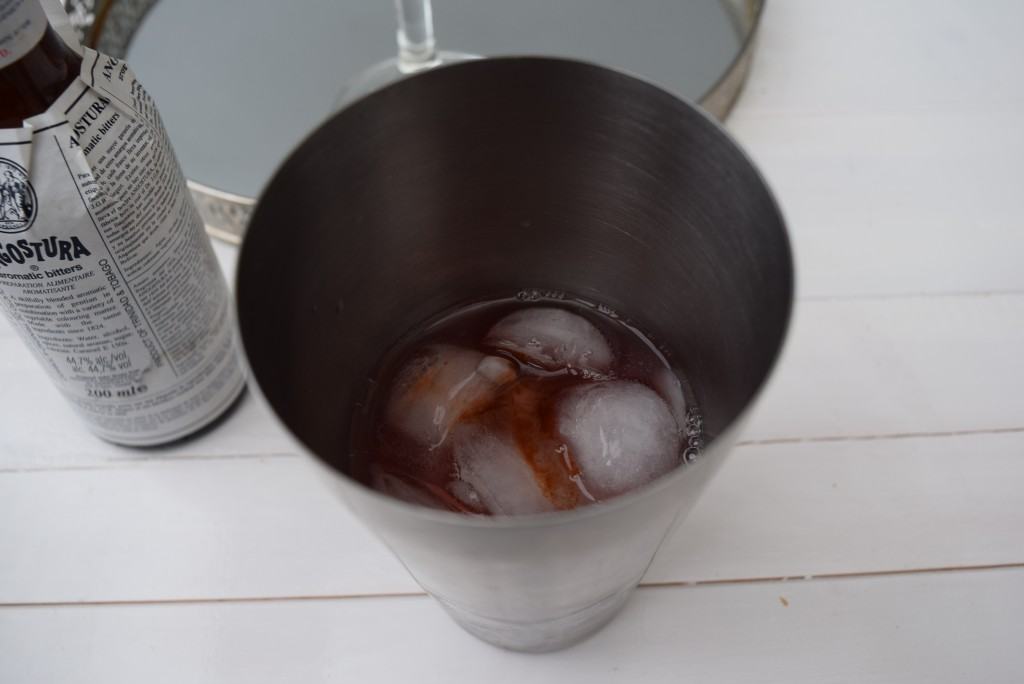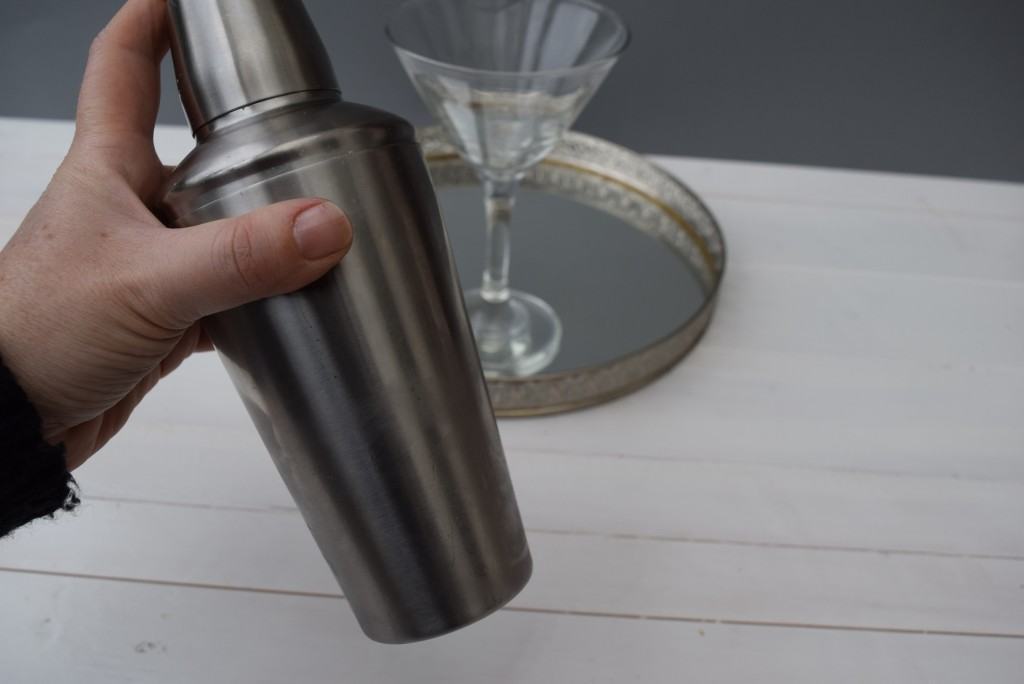 Pour into a stylish Martini style glass and garnish with an orange wheel, blood orange looks so pretty if you have one to hand.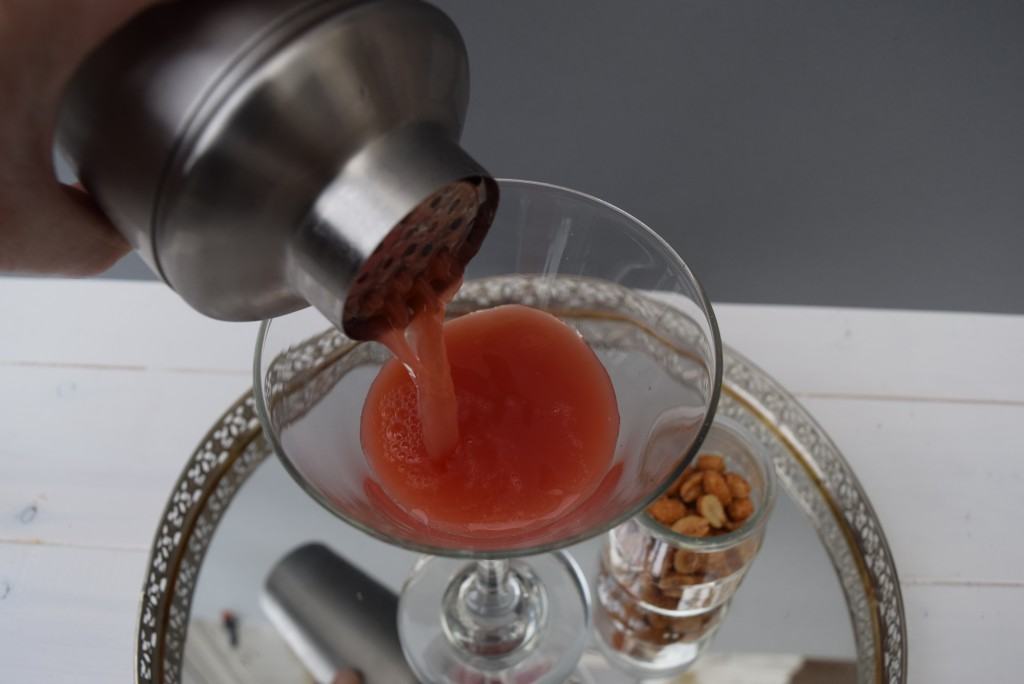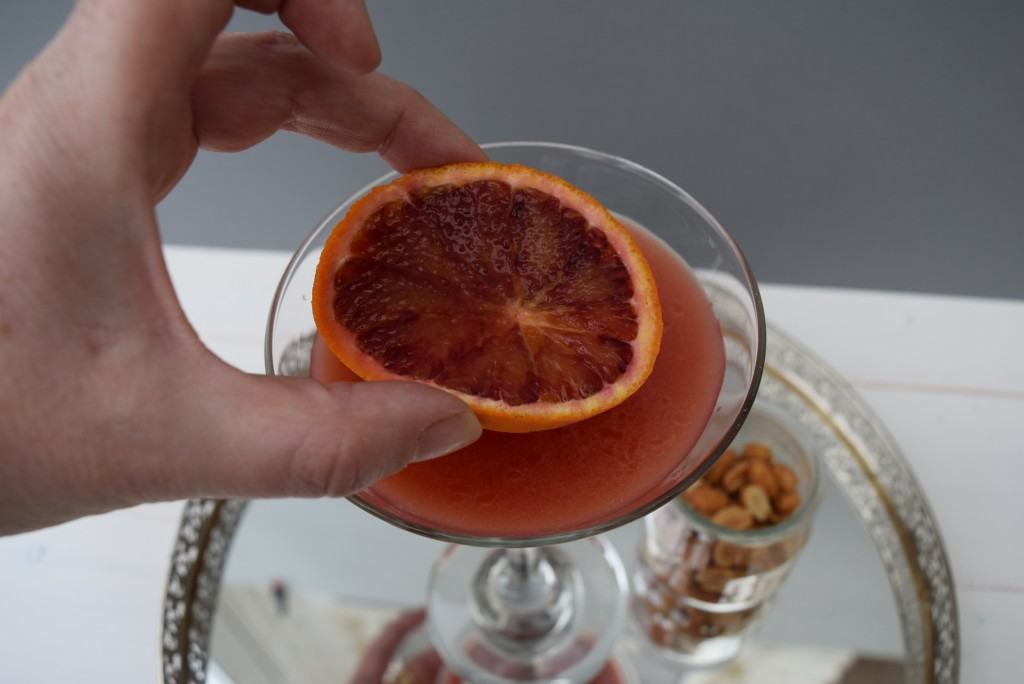 Sip, enjoy and prepare for your Mother's Day pampering. Or swig it down and await another while you cook dinner, put a wash on and help one of your children with their homework.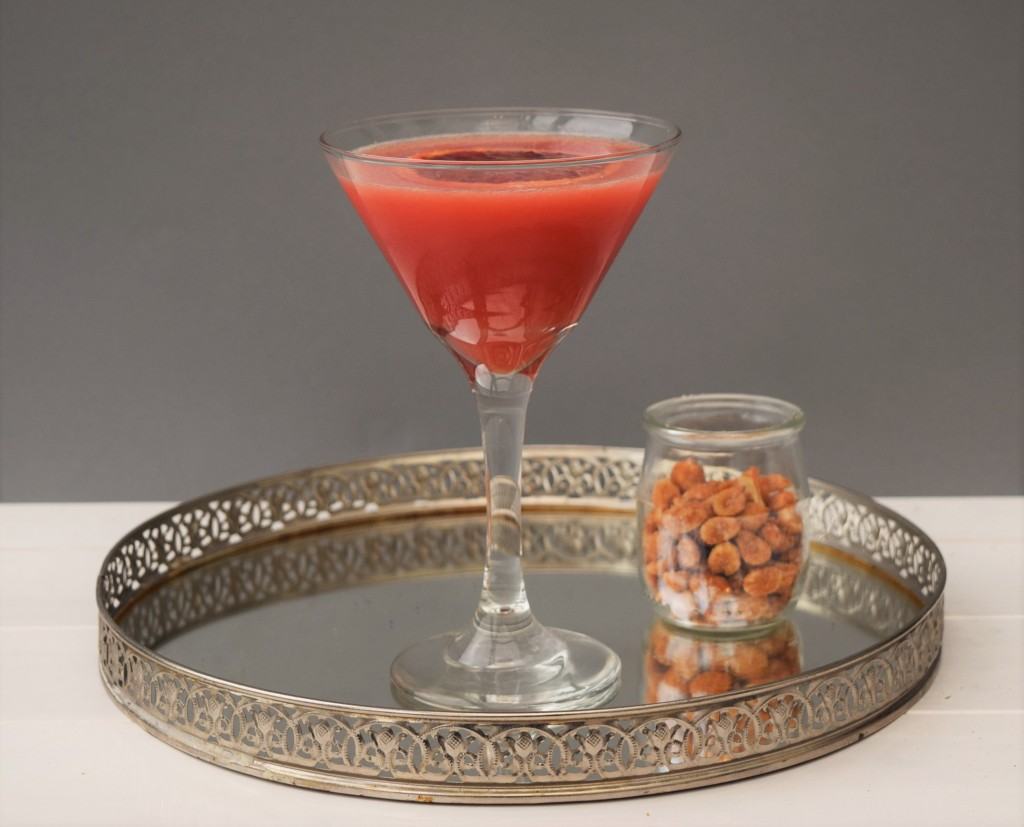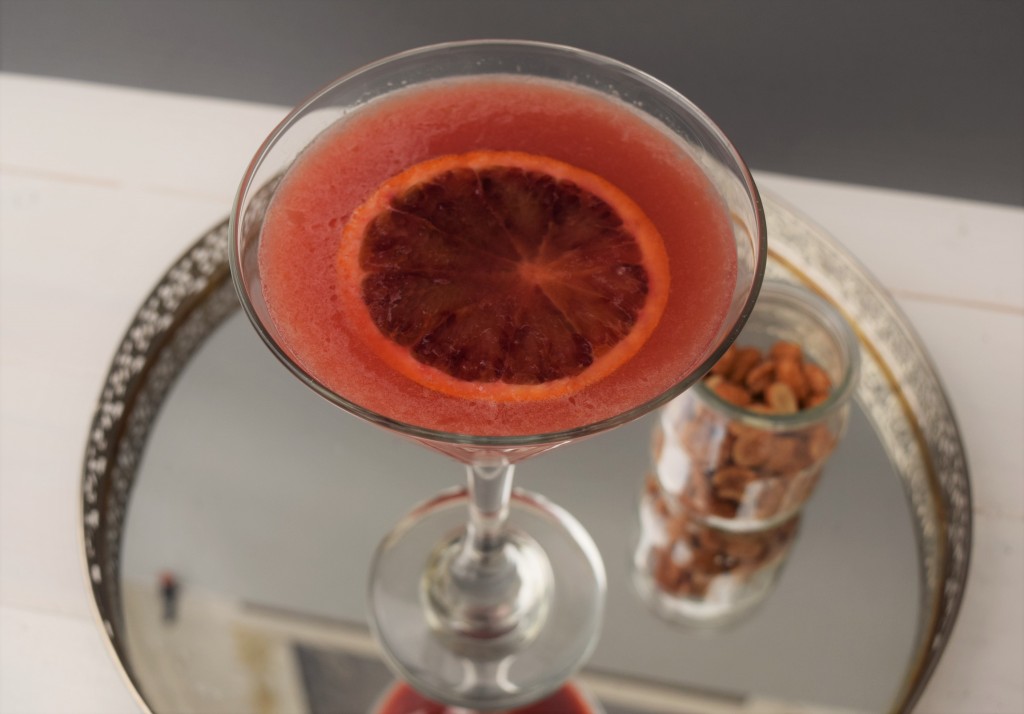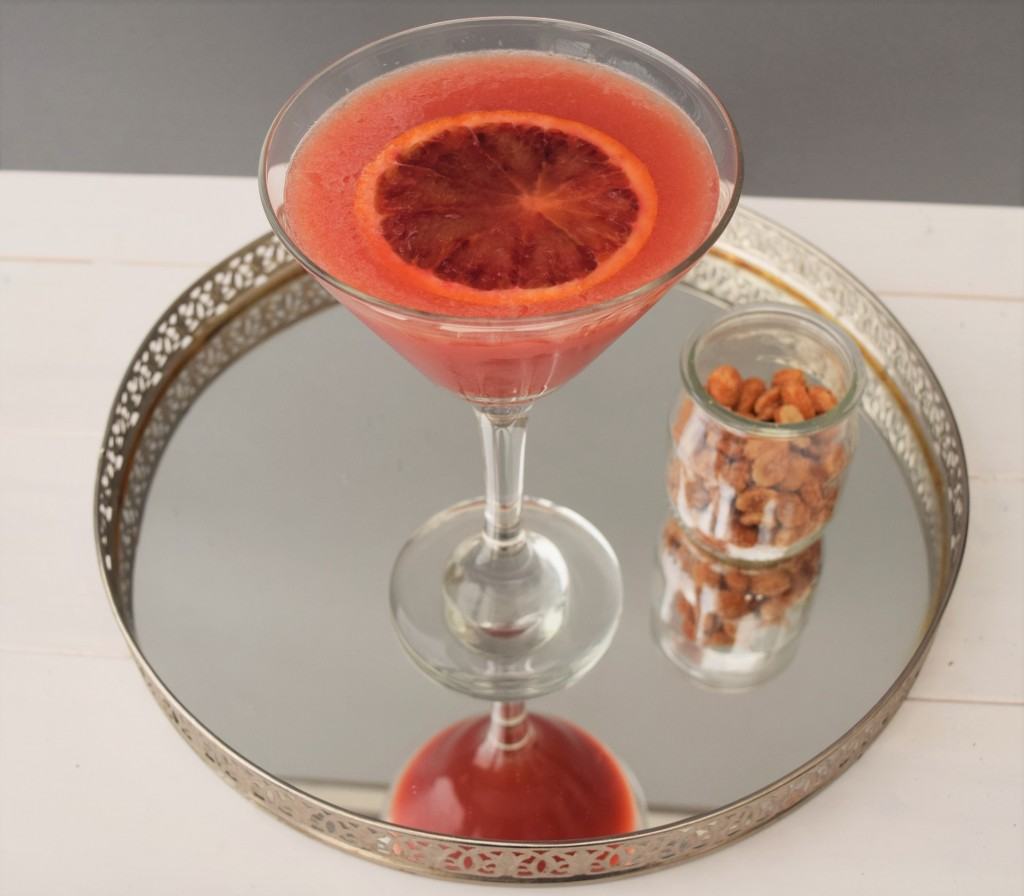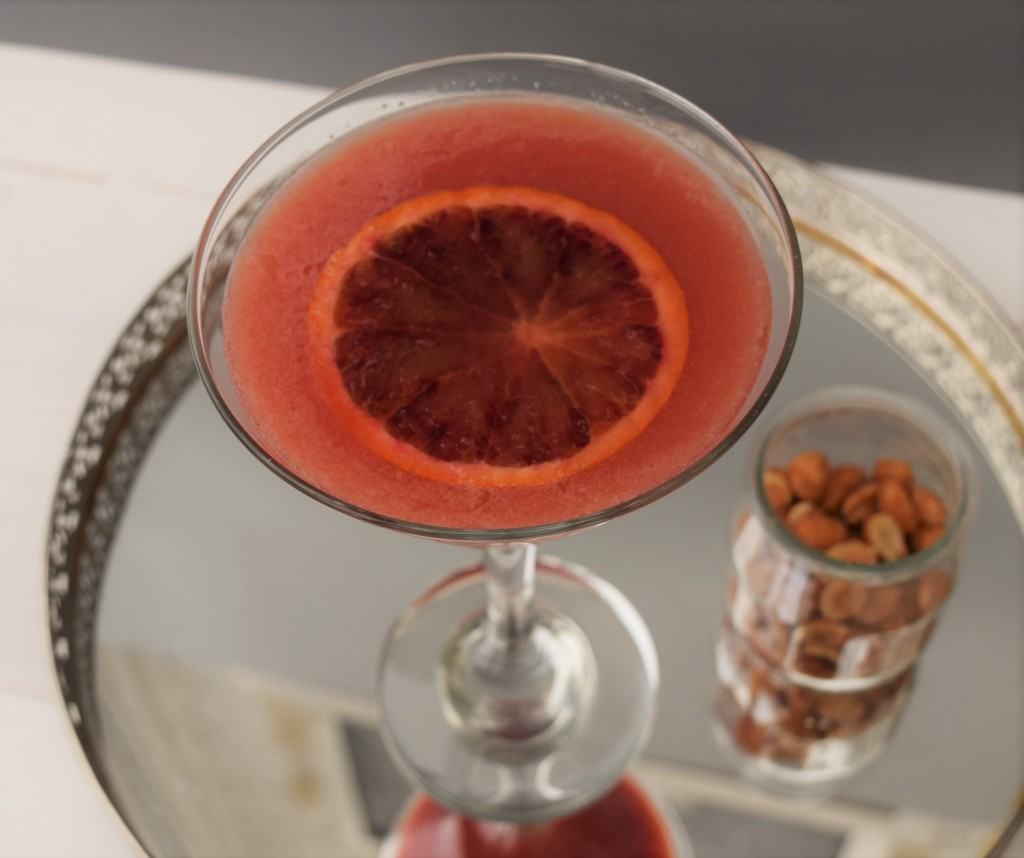 This is elegance personified. Just as a Friday Cocktail should be delicious, stylish and refreshing.
Have a restful weekend one and all.
Lucy x
Blood Orange Cosmopolitan Recipe
Makes 1
You will need a cocktail shaker and a Martini-ish glass
60ml blood orange juice
30ml cranberry juice
40ml vodka
30ml Cointreau or other similar orange liqueur
A shake of Angostura Bitters
Slice of blood or regular orange to garnish
Add a large handful of ice to your cocktail shaker. Pour in all the ingredients and shake until well chilled. Pour into a Martini style glass and garnish with a slice of blood orange. Sip and enjoy.