Grapefruit Whiskey Sour Recipe
When I was little my Dad used to have a grapefruit for breakfast most mornings. When he had eaten the fruit, he would squeeze the shells into a tiny cup and I'd drink the remaining juice, along with a spoonful of sugar. Ever since then, grapefruit and I have never really been firm friends, but I have always loved the juice. The actual fruit makes my whole face seize up but the juice seems to be less sour and much more palatable. So when I stumbled across this Grapefruit Whiskey Sour, I decided to give it a go.
And I am super glad I did. In my mind, Bourbon goes with anything but I wasn't sure how it would work with sour grapefruit. My worries were unfounded, this Grapefruit Whiskey Sour is wonderful. The warmth and slight smokey taste of the bourbon serves to take the edge of the sour pink grapefruit juice. If you like your cocktails slightly sweeter, I would recommend a tiny splash of sugar syrup to sweeten this ever so slightly.
This is refreshing and light and hugely sippable. The Grapefruit Whiskey Sour has a summer freshness without being sickly and it slips down an absolute treat.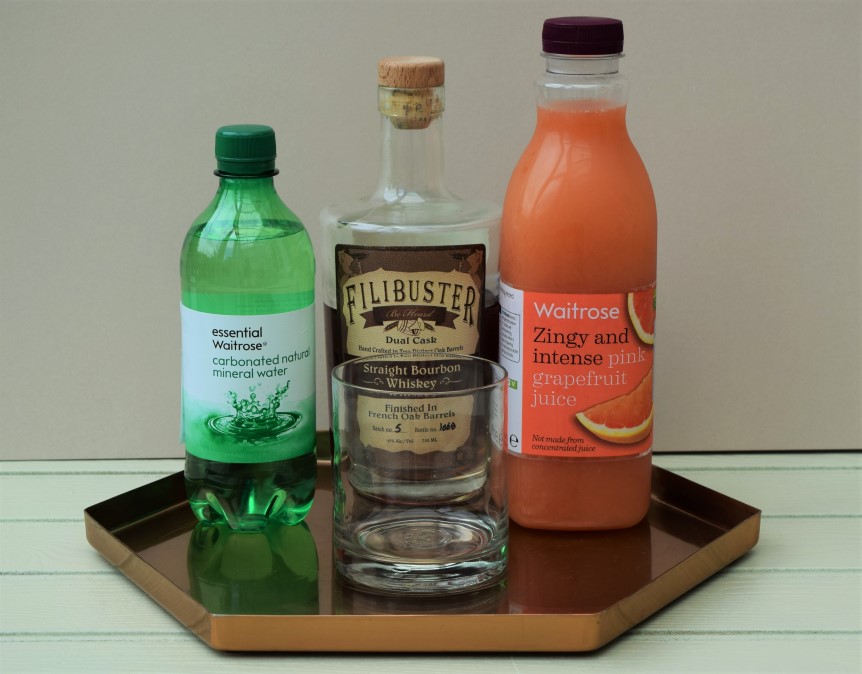 A pretty simple line up this week, and all readily available. Perhaps not this Bourbon which I am still pilfering from Clyde's secret stash, but any other Bourbon will do just as well.
Start this simple but delicious cocktail by adding ice to a tumbler. Traditional stylie.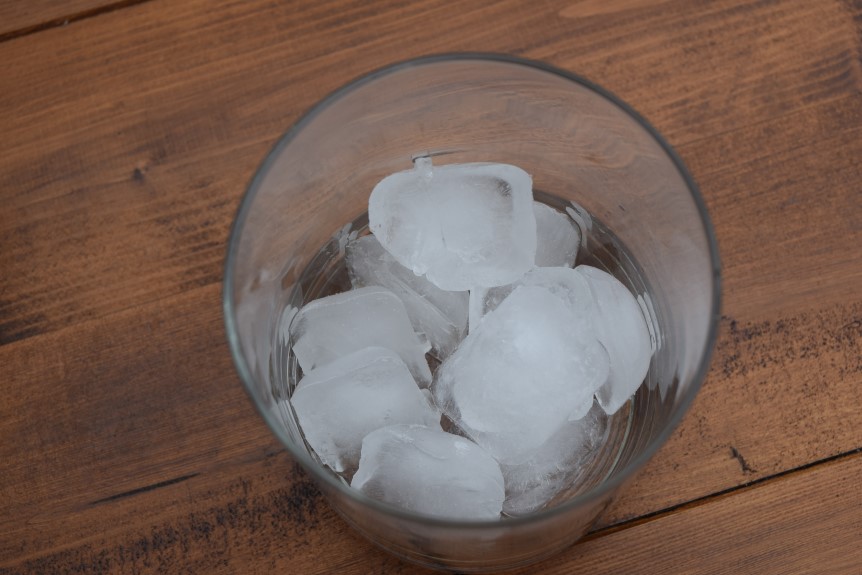 Next pour in the Bourbon of your choice and then follow in with some lovely pink grapefruit juice. Rocket science this isn't.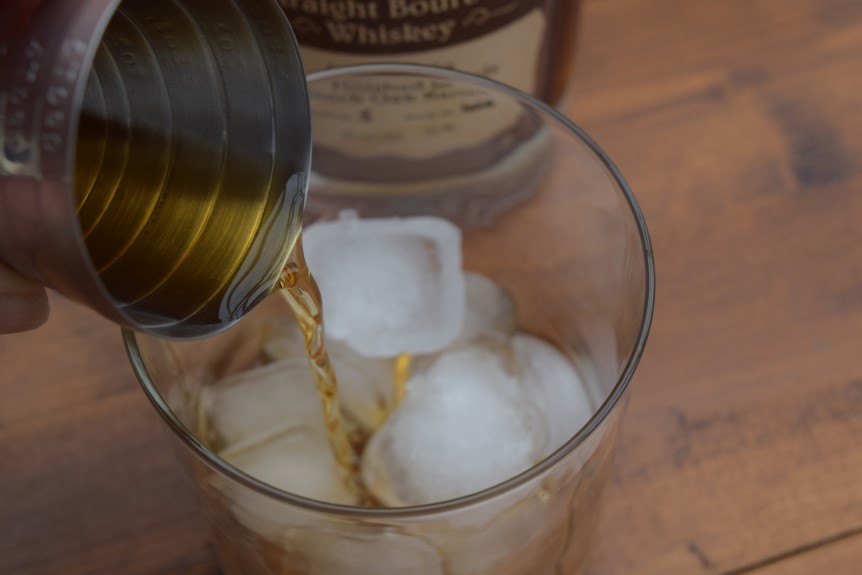 You could just stop here and enjoy this wonderful Bourbon over ice, but where's the fun in that.
Next in this short but sweet, well sour, cocktail is a good splash of fizzy water or soda. Don't forget to add a splash of sugar syrup if you prefer a bit of sweetness.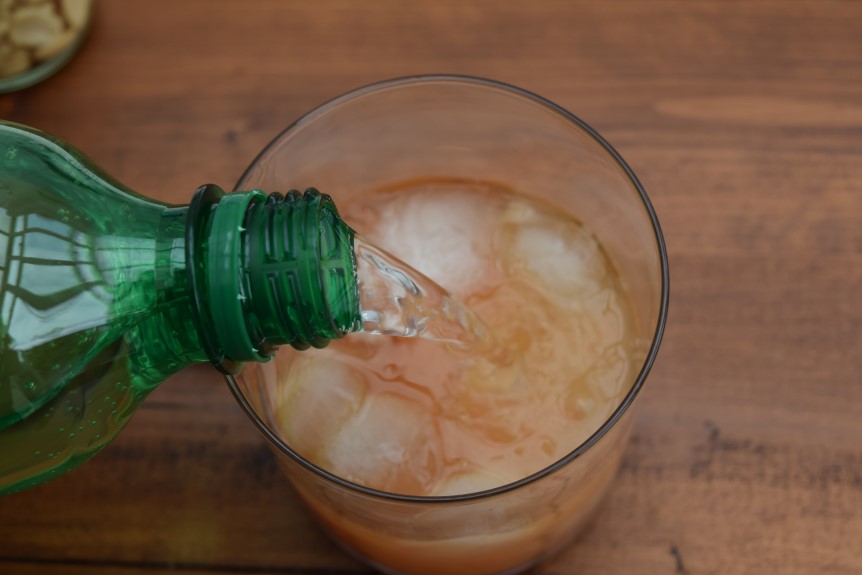 Give this a stir then drop in a lime or lemon slice garnish to finish.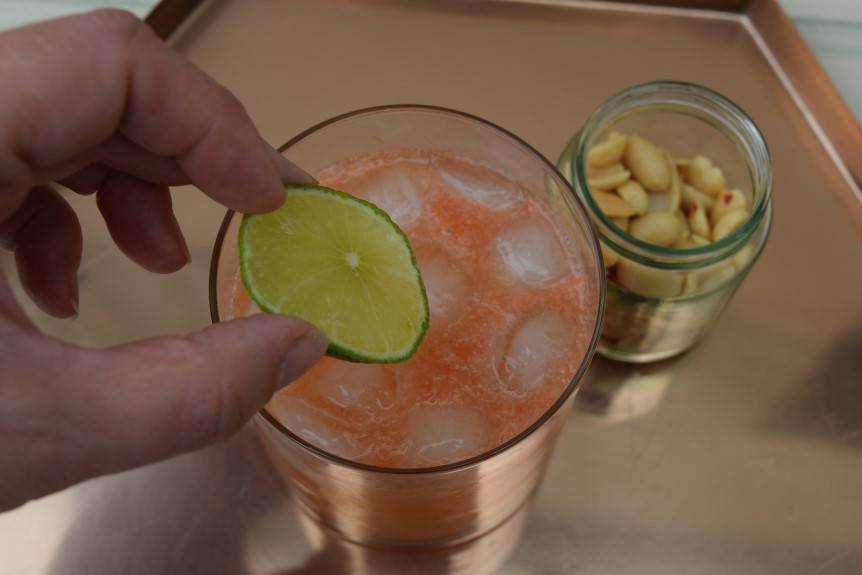 Ready your tiny pot of peanuts then it's all yours. Sip away to your hearts content.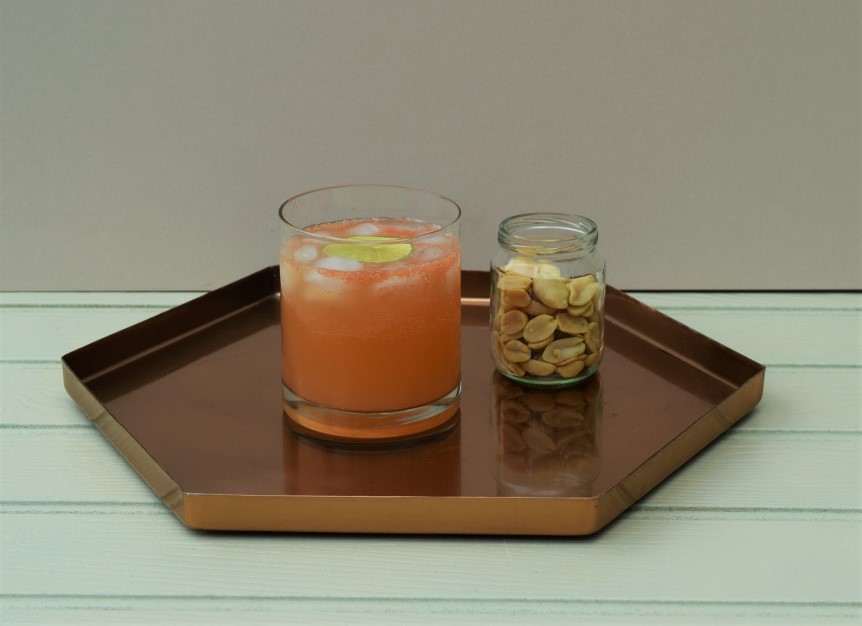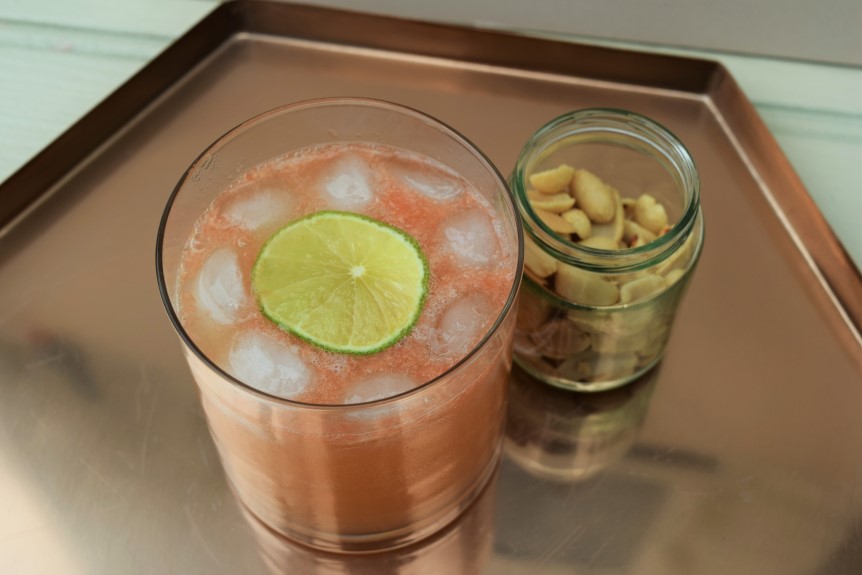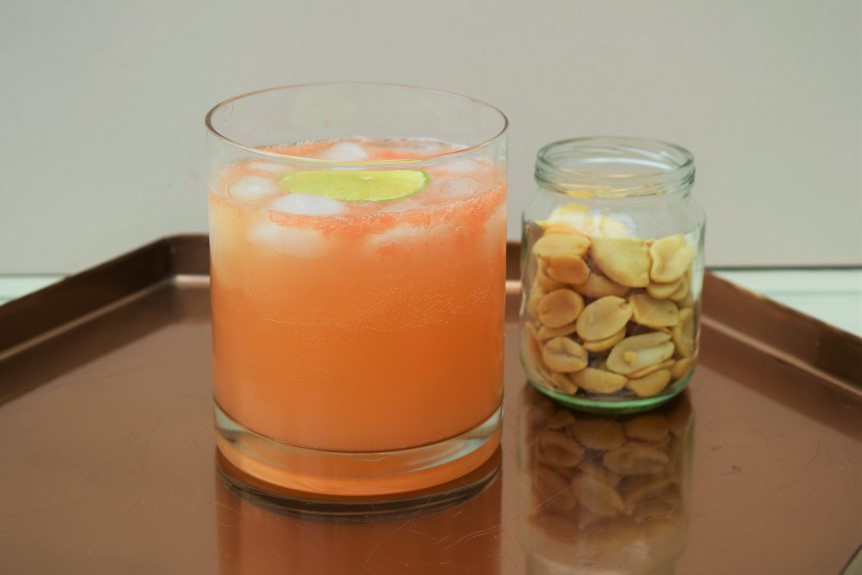 This is quite the different drink to when I was small and drank grapefruit juice from an egg cup laced with sugar. It's still delicious, but is hugely enhanced by the slug of bourbon.
We are off to the seaside for a couple of days where we will be sipping these by the sea. Have a restful weekend lovely people.
Lucy x
Grapefruit Whiskey Sour Recipe
Makes 1
You will just need a tumbler
A handful of ice
40ml Bourbon Whiskey
100ml grapefruit juice, I used pink
Optional slug of sugar syrup if you prefer a sweeter drink
a splash fizzy water
Lime or lemon slice garnish
Take your tumbler and add a good handful of ice. Pour in the Bourbon and grapefruit juice then top up with a good splash of fizzy water. If you prefer a little more sweetness, add a dash of sugar syrup here. Stir then garnish with a slice of lemon or lime. Sip and enjoy the freshness.