Brandy Old Fashioned Recipe
My holiday bottle of Spanish Brandy is still doing the rounds so I decided to utilise its deliciousness by making another Brandy based Friday cocktail. So saying, I give you the Brandy Old Fashioned. An Old Fashioned is really bloody old fashioned. This cocktail originates from America in around 1880 and can be made using various spirits including Whiskey, Gin or Bourbon.
This version uses my lovely light Spanish 103 Brandy and has a warming, autumnal feel to it. The orange slice and maraschino cherry both, as garnish, and in the actual cocktail, add a wonderful kitsch look to the cocktail. The Old Fashioned is ordinarily quite a short drink, but this version includes a couple of splashes of soda or lemonade, so it's not as lively. It has a delicious citrus flavour from the aromatic bitters and the slice of orange.
I have to say I felt quite sophisticated drinking this, almost as though I should be dressed as Daisy from the Great Gatsby. Even though I would need quite a few Old Fashioned's before I actually looked like her.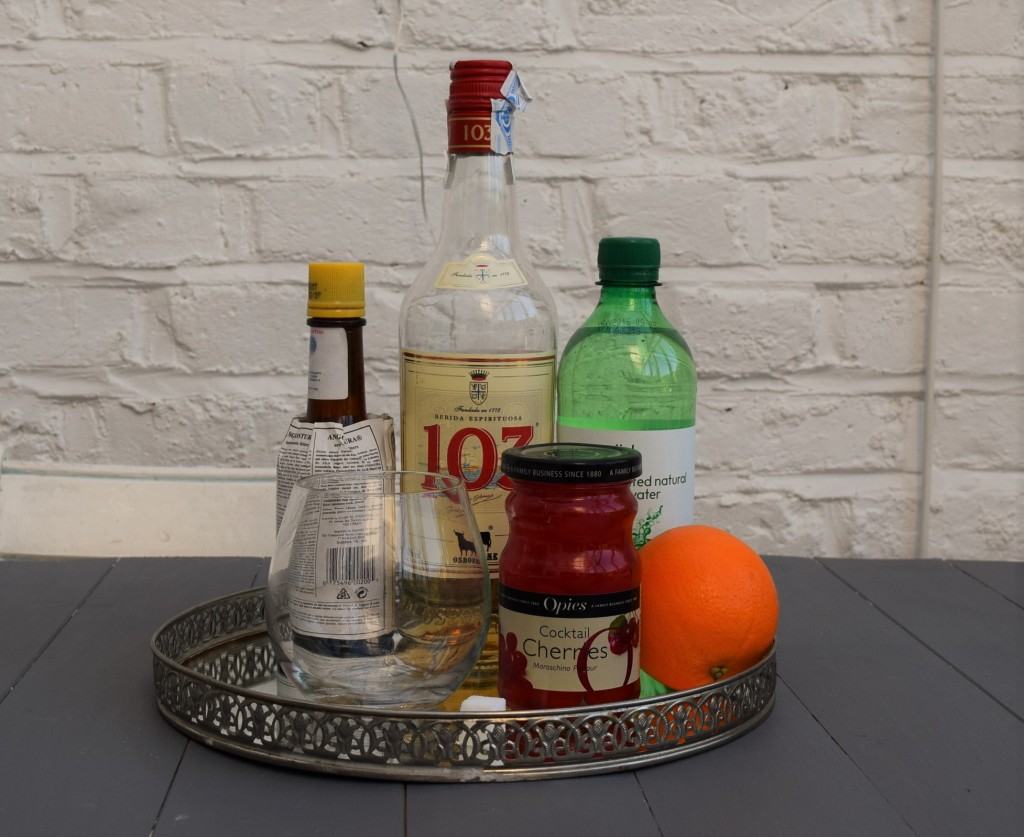 Here's the line up for this classic Old Fashioned cocktail. What a sophisticated little selection. Apart from maybe the slightly hilarious cherries. However, kitsch they are, they do add a lovely sweetness to the cocktail and a great splash of colour.
Make a start by taking a good sized glass. There is actually one called an Old Fashioned glass which is basically a square bottomed tumbler. Pop in the sugar cube or spoon of sugar and shake in the dashes of Angostura bitters.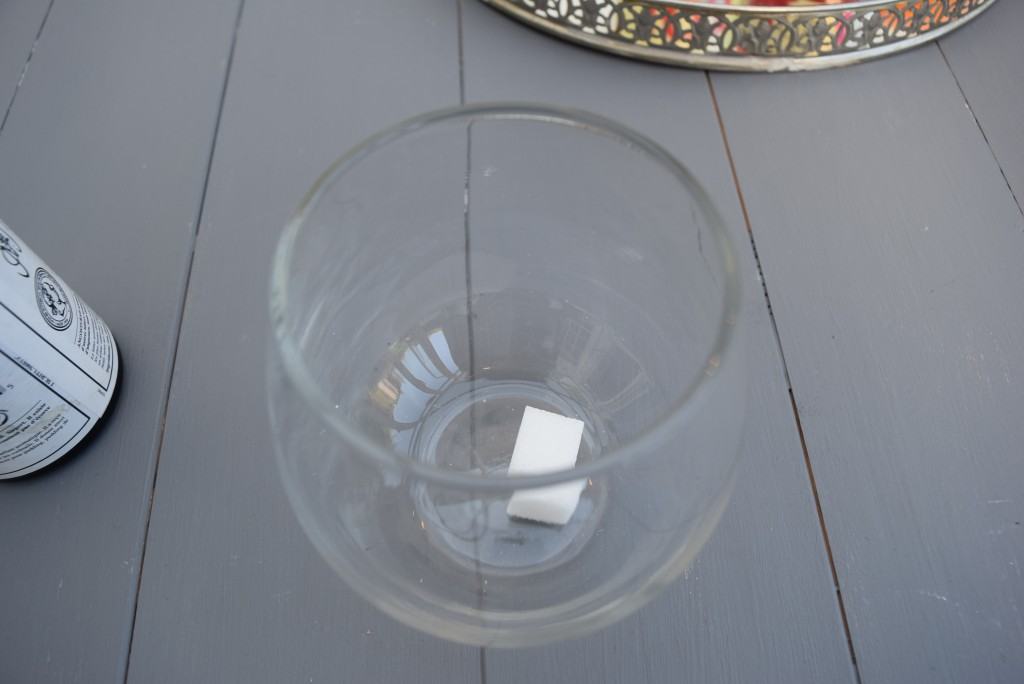 Next pop in the orange slice and sweet maraschino cherry. Then go in with the ice cubes.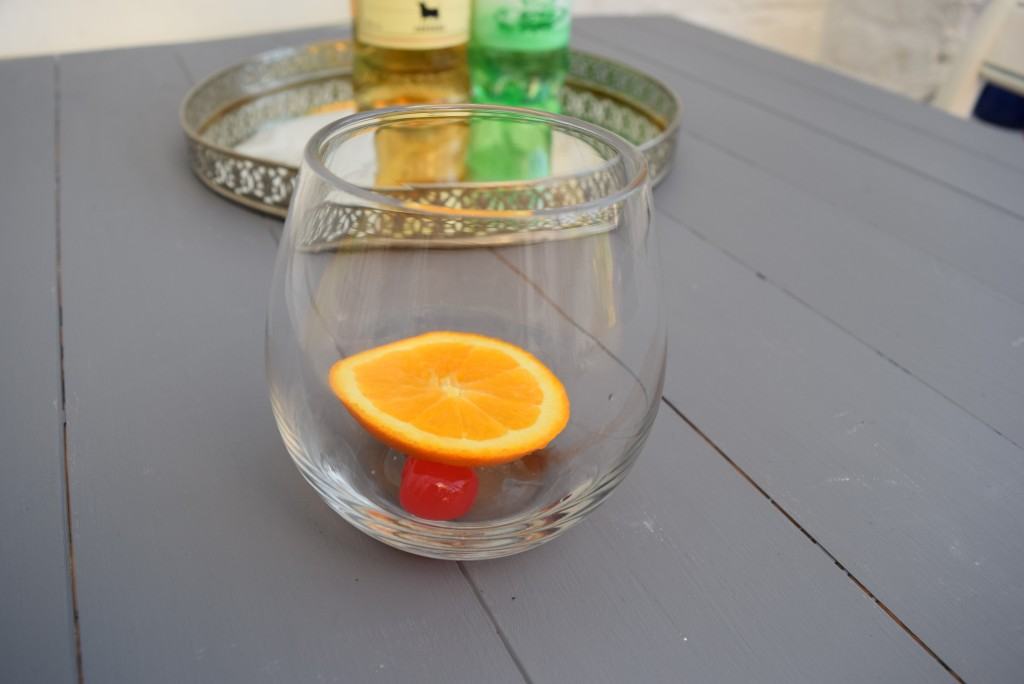 Add the large shot of brandy then finally, a couple of splashes of fizzy or soda water or lemonade.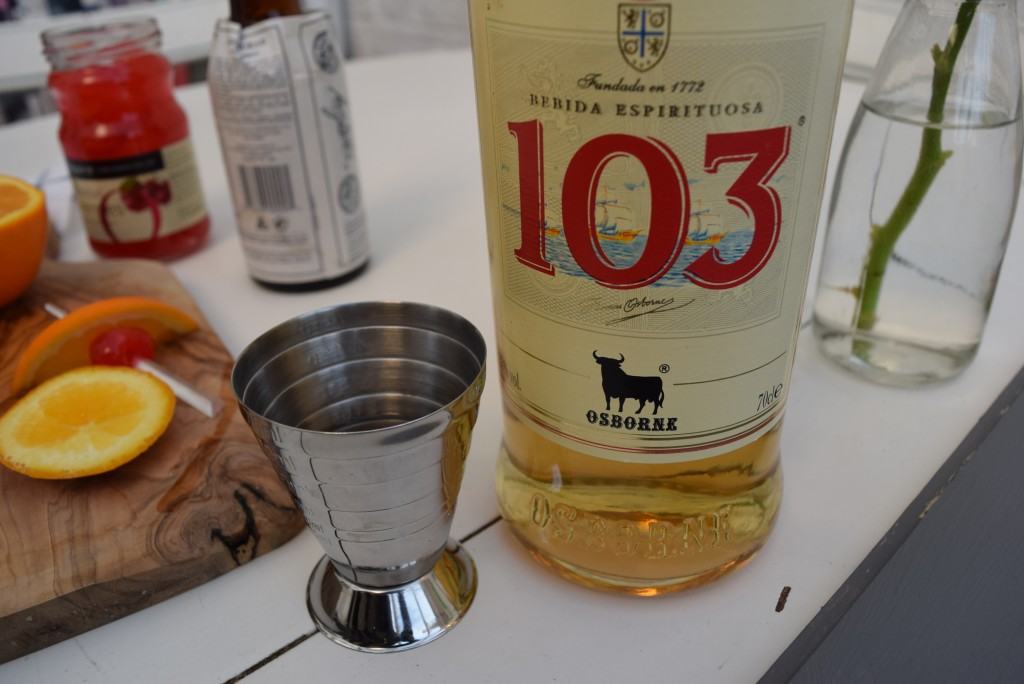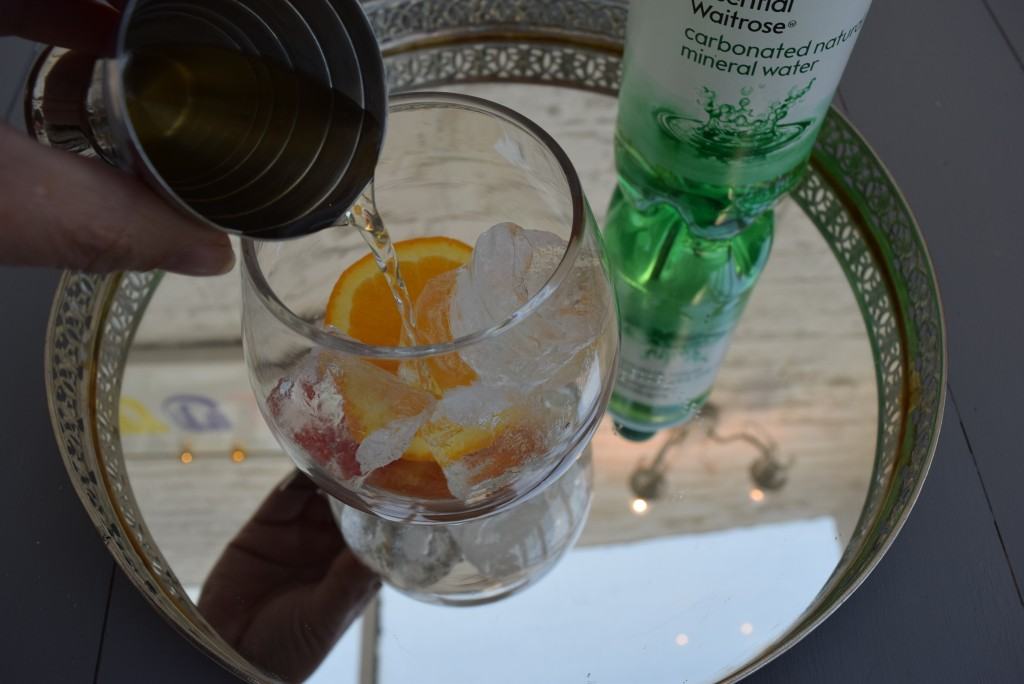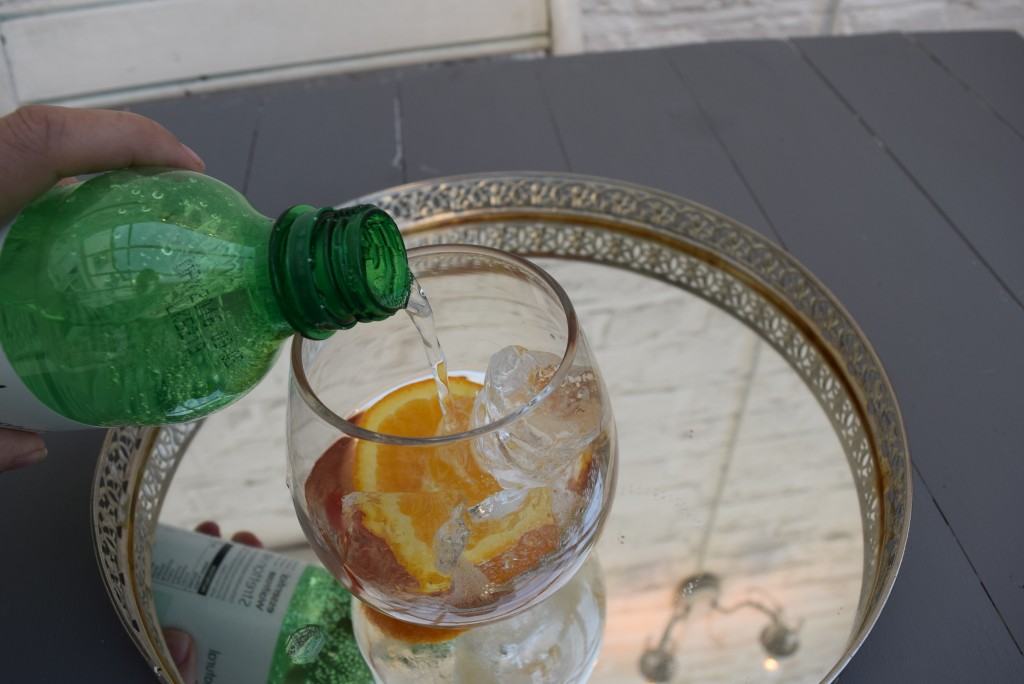 Give the glass a little swill around to blend. Garnish with another slice of orange and another maraschino cherry.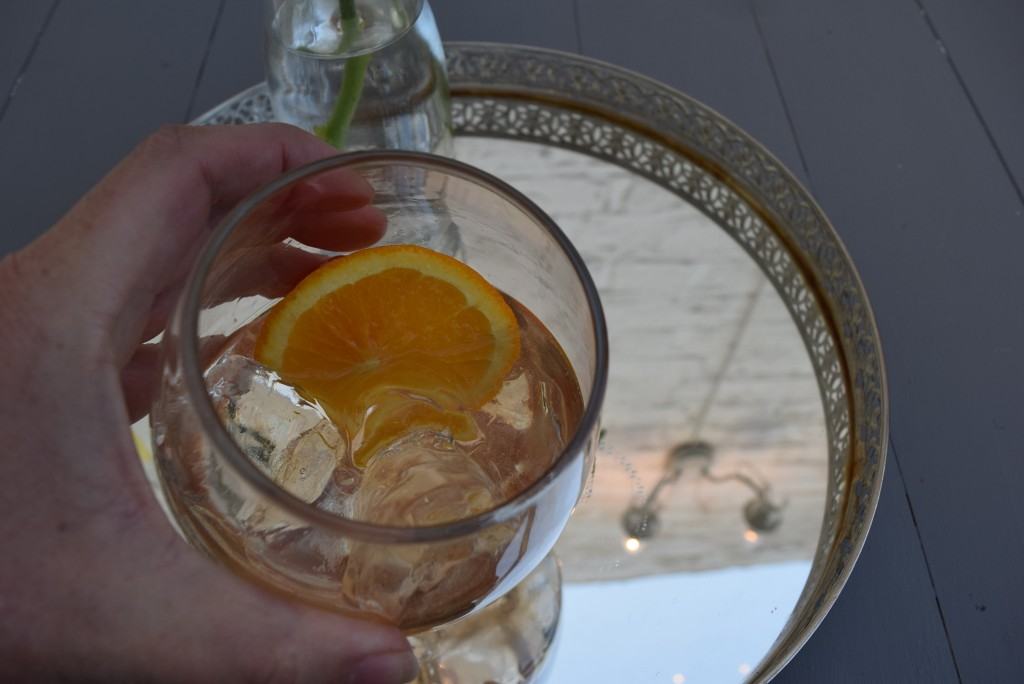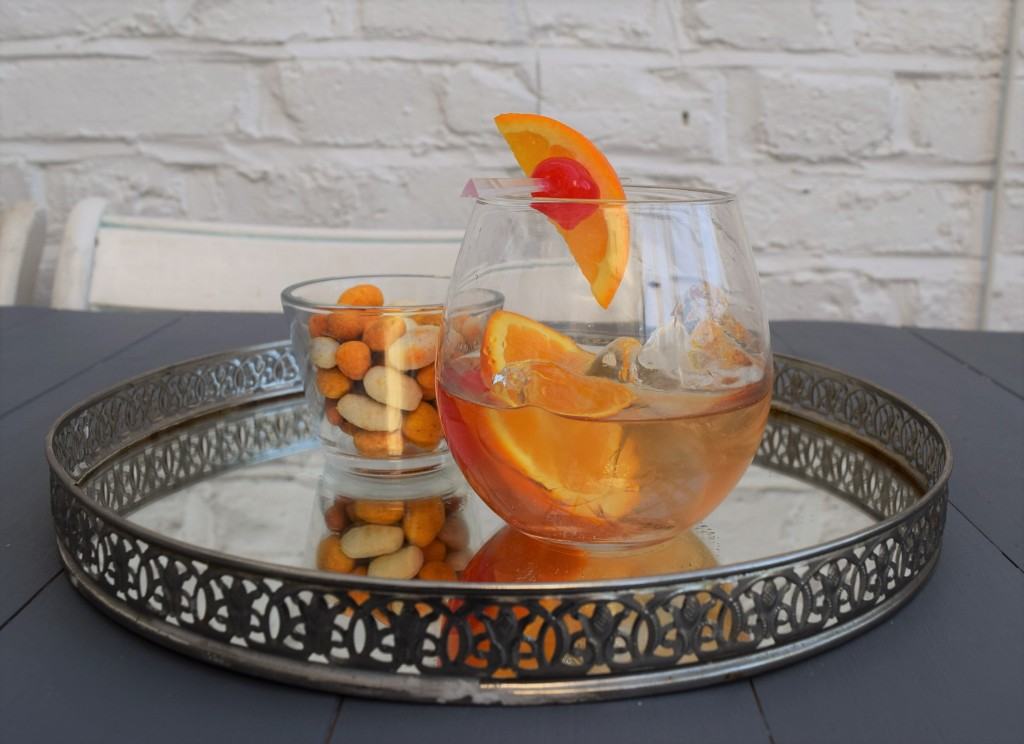 Delicious, and warming with wonderful citrus flavours.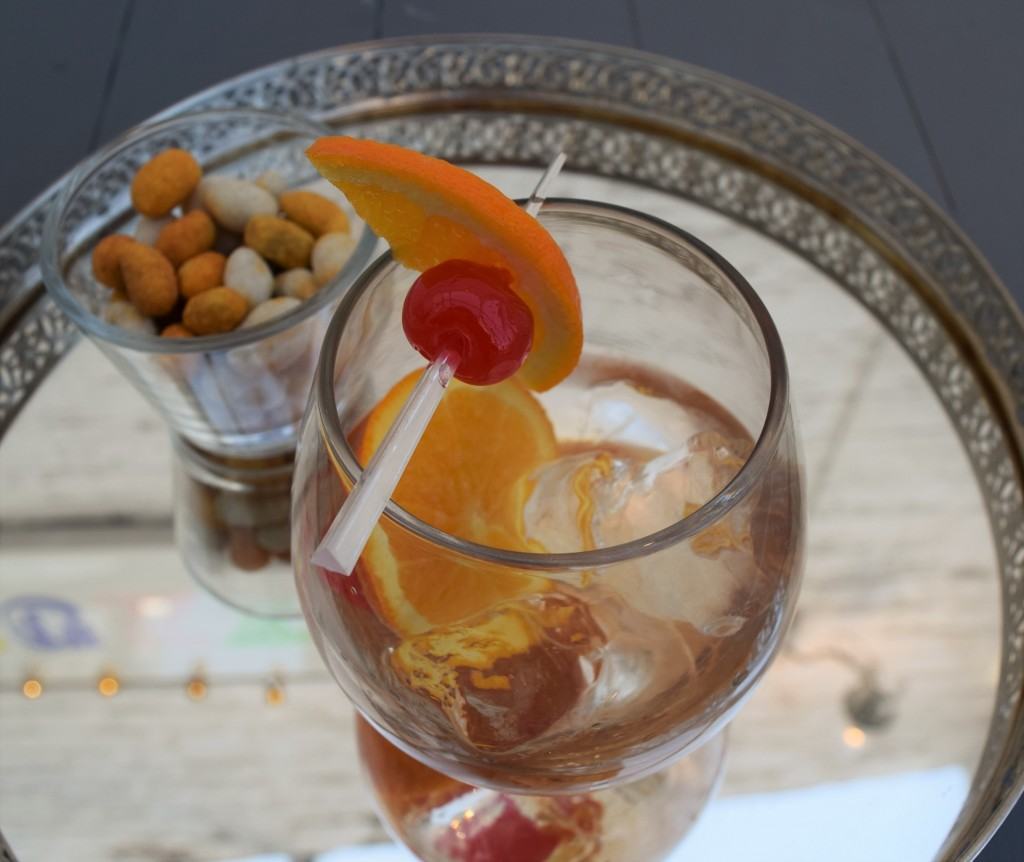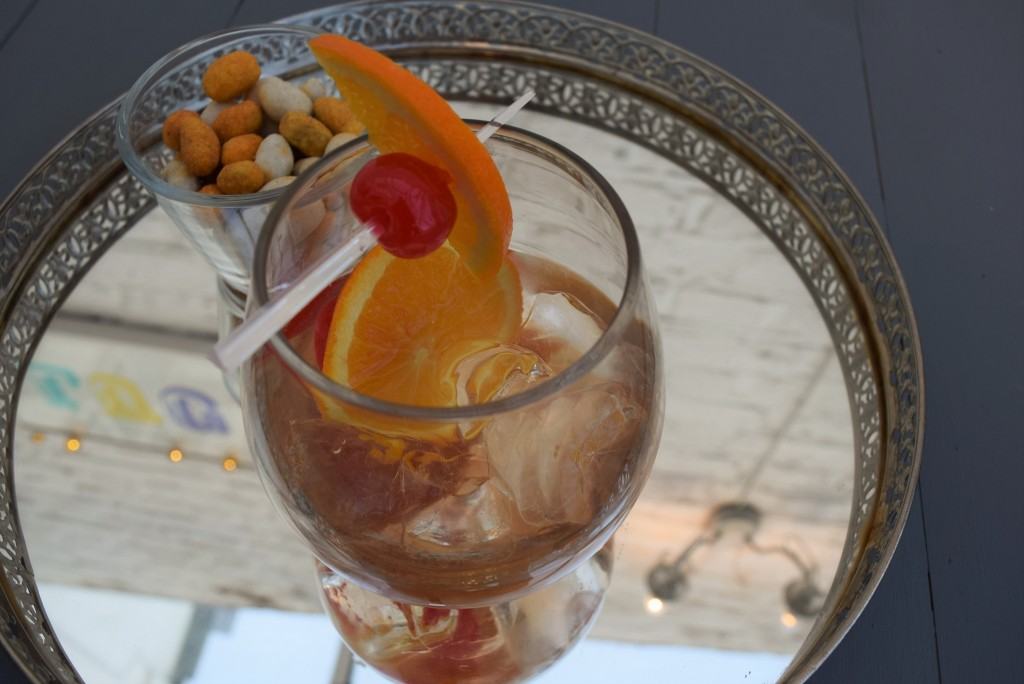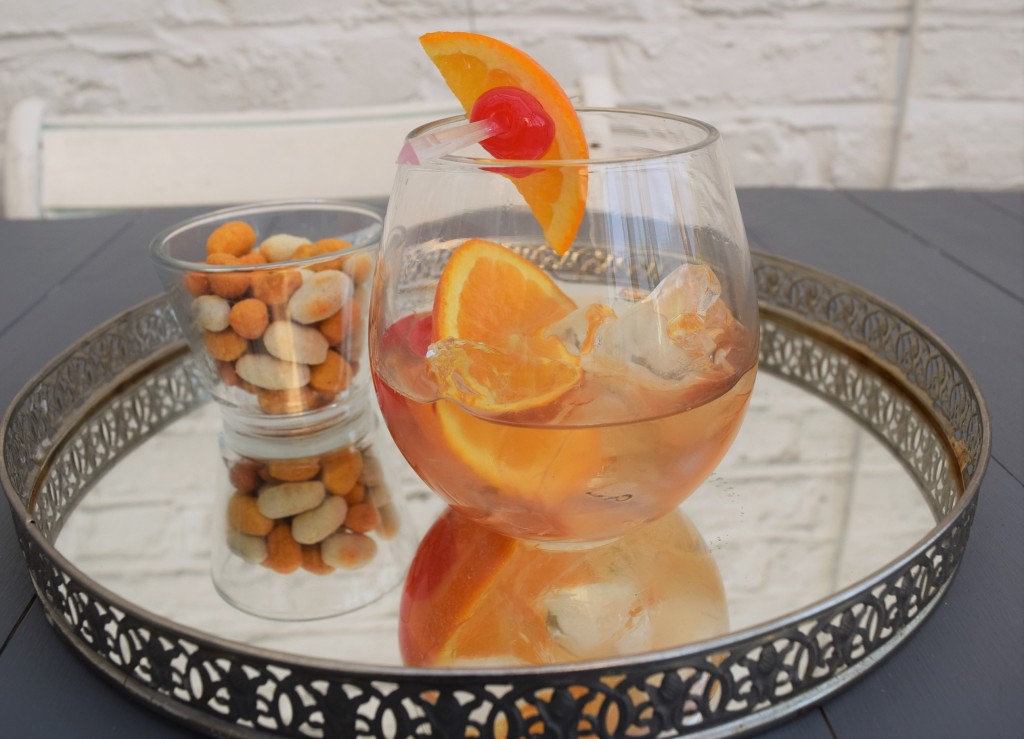 This is a delicious Friday Cocktail. As we head towards the autumn, warming, aromatic drinks are the way forward. However, today, we have had a hint of an Indian summer, so you may need to add an additional ice cube or two to this one.
Have a lovely weekend.
Lucy x
Brandy Old Fashioned Recipe
Serves 1
You will need a good looking tumbler with ice
1 sugar cube, preferably brown, I used white, or a half teaspoon of brown sugar
6 quick dashes of Angostura Bitters
1 slice of orange
1 maraschino cherry
50ml brandy
A couple of splashes of fizzy or soda water or lemonade
Ice and an additional orange slice and maraschino cherry to garnish
Take a good sized tumbler and add the sugar or sugar cube. Shake in 6 quick dashes of Bitters and then drop in the orange slice and maraschino cherry. Add 3 or 4 ice cubes then pour in the brandy. Top with a couple of splashes of fizzy or soda water or lemonade. Gently swill around in the glass, garnish with a further orange slice and a cherry, and sit back and enjoy.