Lime, Basil and Mandarin Spritzer Recipe
I love a perfume. If I was rich I would wear a different perfume every day. As I am not, I mainly wear Chanel No 5 which I ask for for Christmas and Birthdays as it is a super treat. In the past I have also loved Jo Malone's Lime, Basil and Mandarin scent with a passion, but as it is now so pricey, I have resorted to using a similar scented diffuser oil so my whole house can smell fragrant instead of just my neck and wrists. It occurred to me when I looked in the fruit bowl last week, however, that I could also drink my favourite perfume, and so I invented the Lime, Basil and Mandarin Spritzer, and I am beyond pleased I did.
The weather is not quite playing ball at the moment. I have numerous polo necks washed and ready to be worn but it's still in the early 20's degrees-wise so it's more like bloody skirt and sandal weather. So, instead of hot toddy style October cocktails, this Lime, Basil and Mandarin Spritzer is still very relevant. It's fresh, it's fragrant and you may want to dab it behind your ears as well as drink it. It has a beautiful citrus hit with just a touch of peppery basil. The fizzy water makes it a longer drink, perfect for sipping on a late, late summer early autumn evening.
I love these flavours, this cocktail is so fresh and drinkable. It's like all your favourite late summer flavours in a glass. Let's enjoy it while it lasts.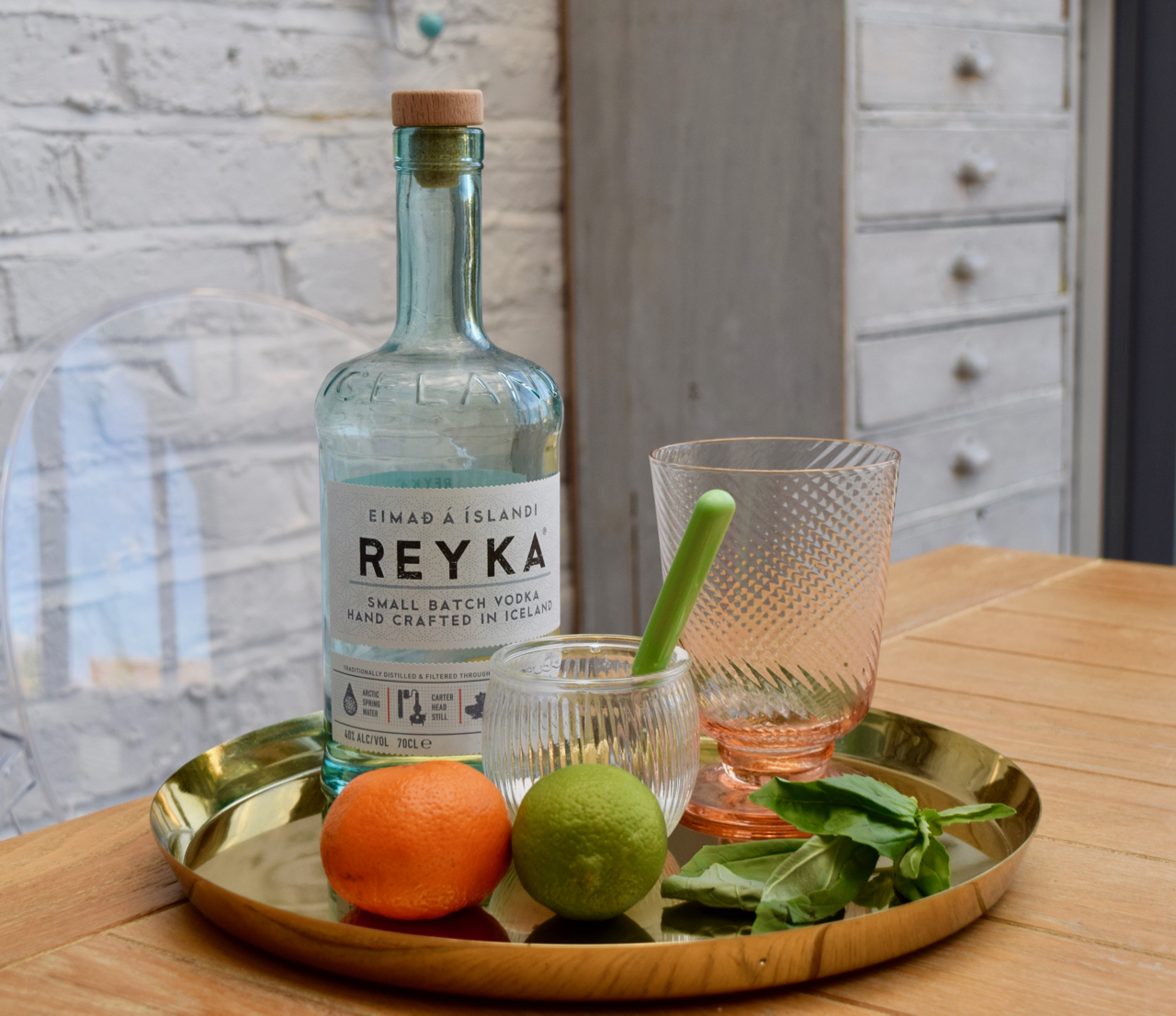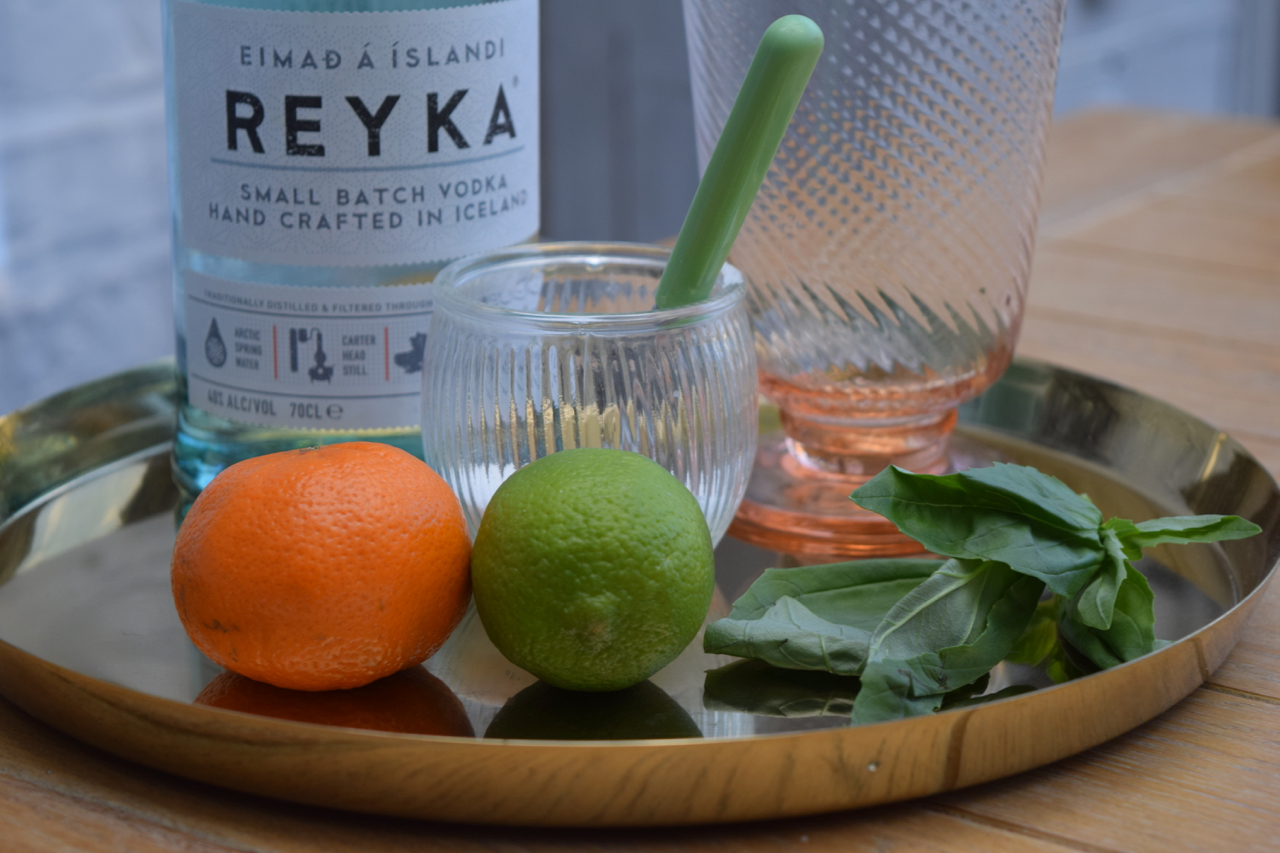 This cocktail is just elegance in a glass. Even the ingredients smell blissful. All that's missing is the fizzy or soda water, how did I manage to miss that?
Make a start with your cocktail shaker. Drop in the basil leaves and measure in the sugar.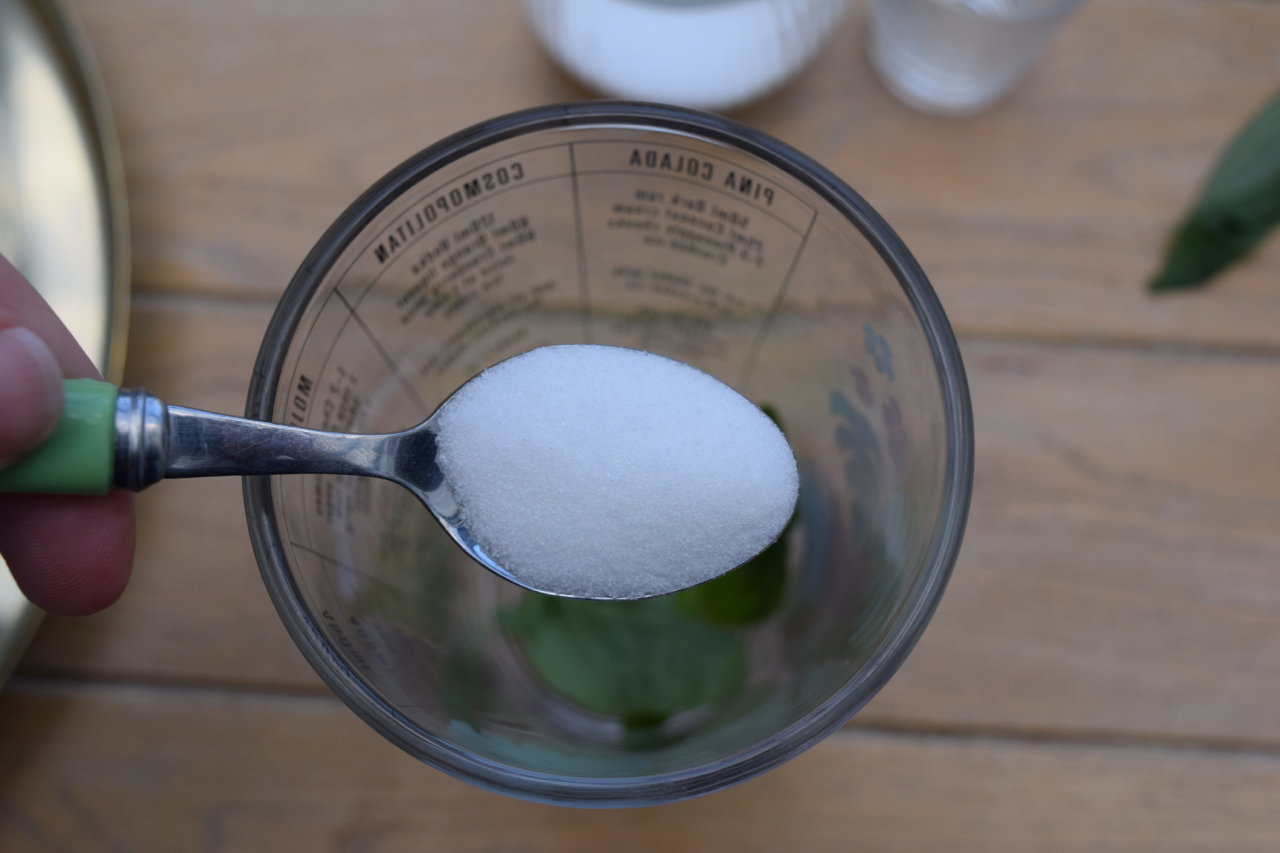 Pour in the vodka. Use something delicious like this divine Icelandic Reyka vodka.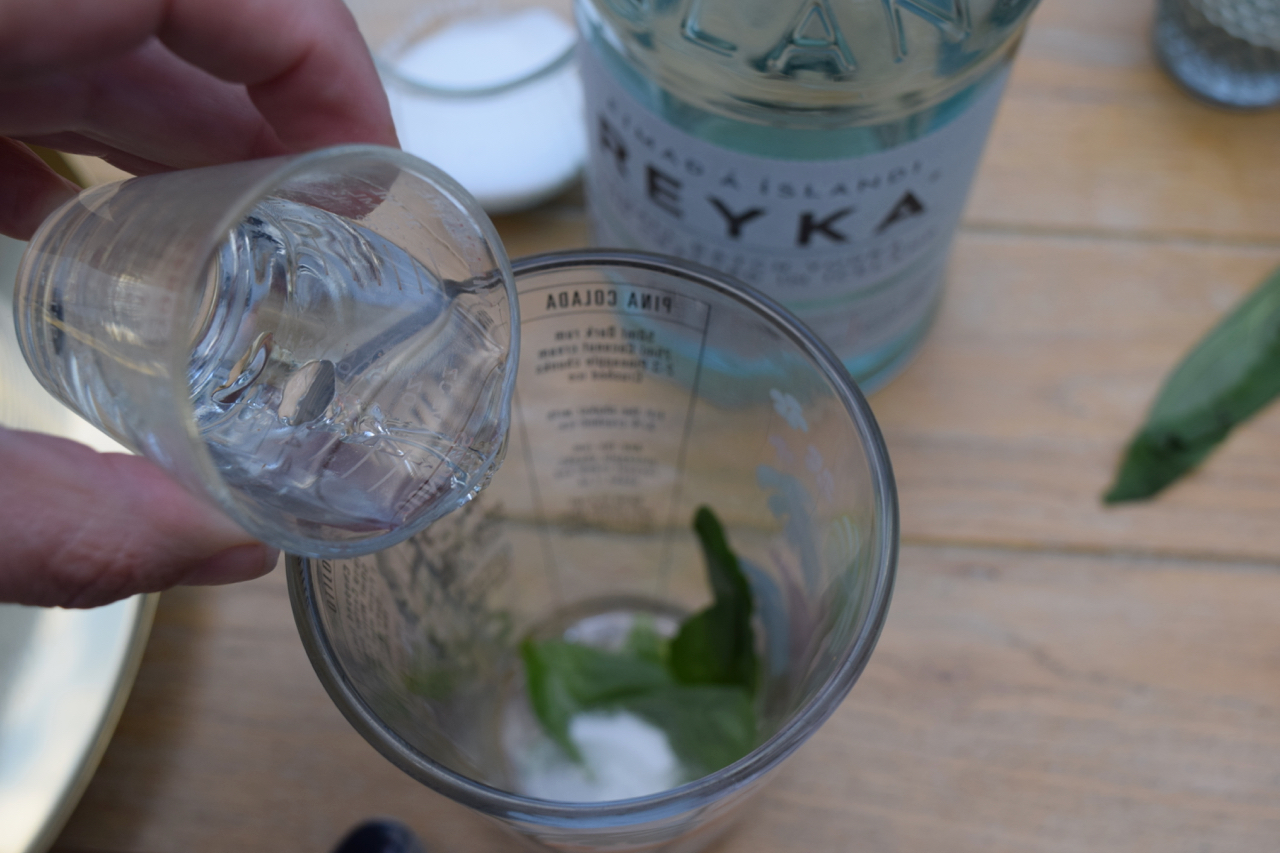 Give this little lot a meddle with the back of a spoon or with a meddler to extract maximum flavour.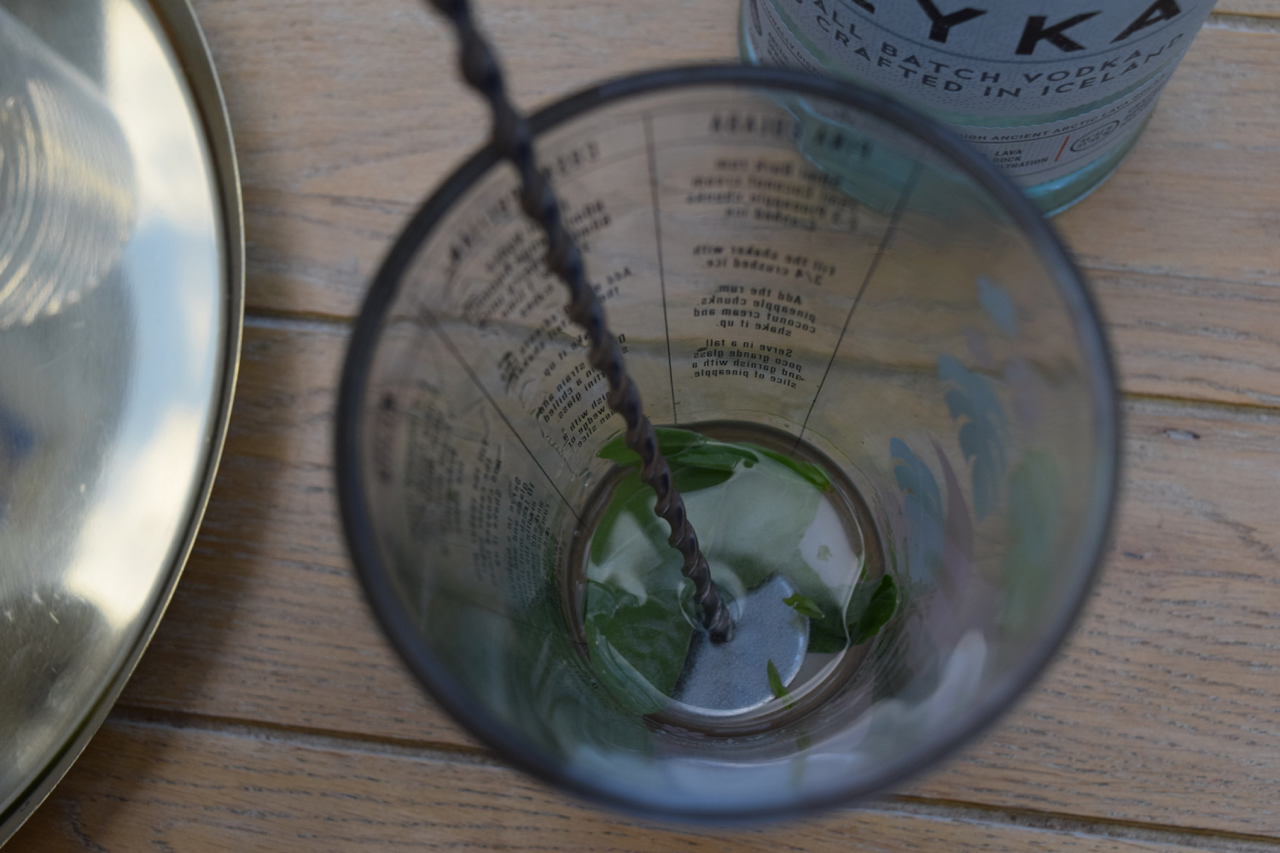 Now, pour in the lime and mandarin juices for full on citrus flavour.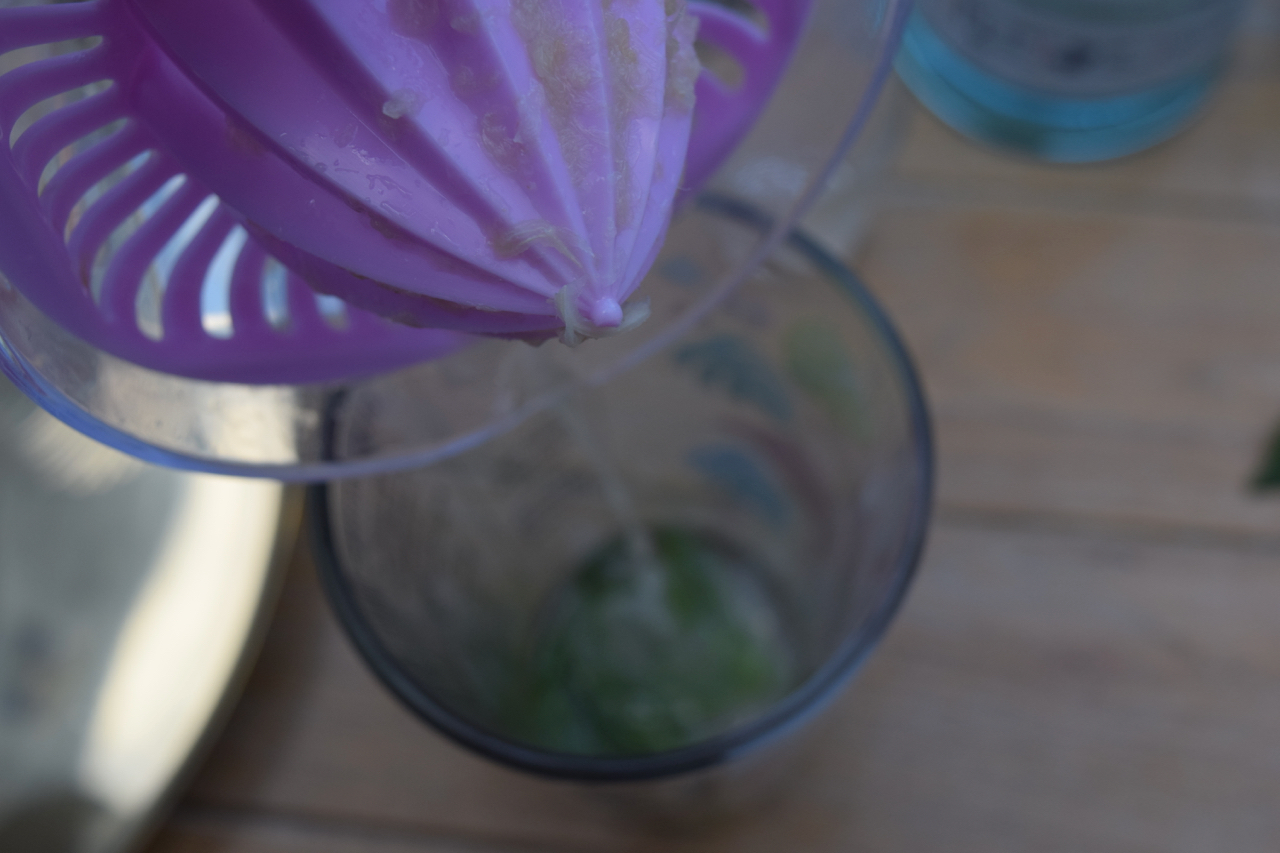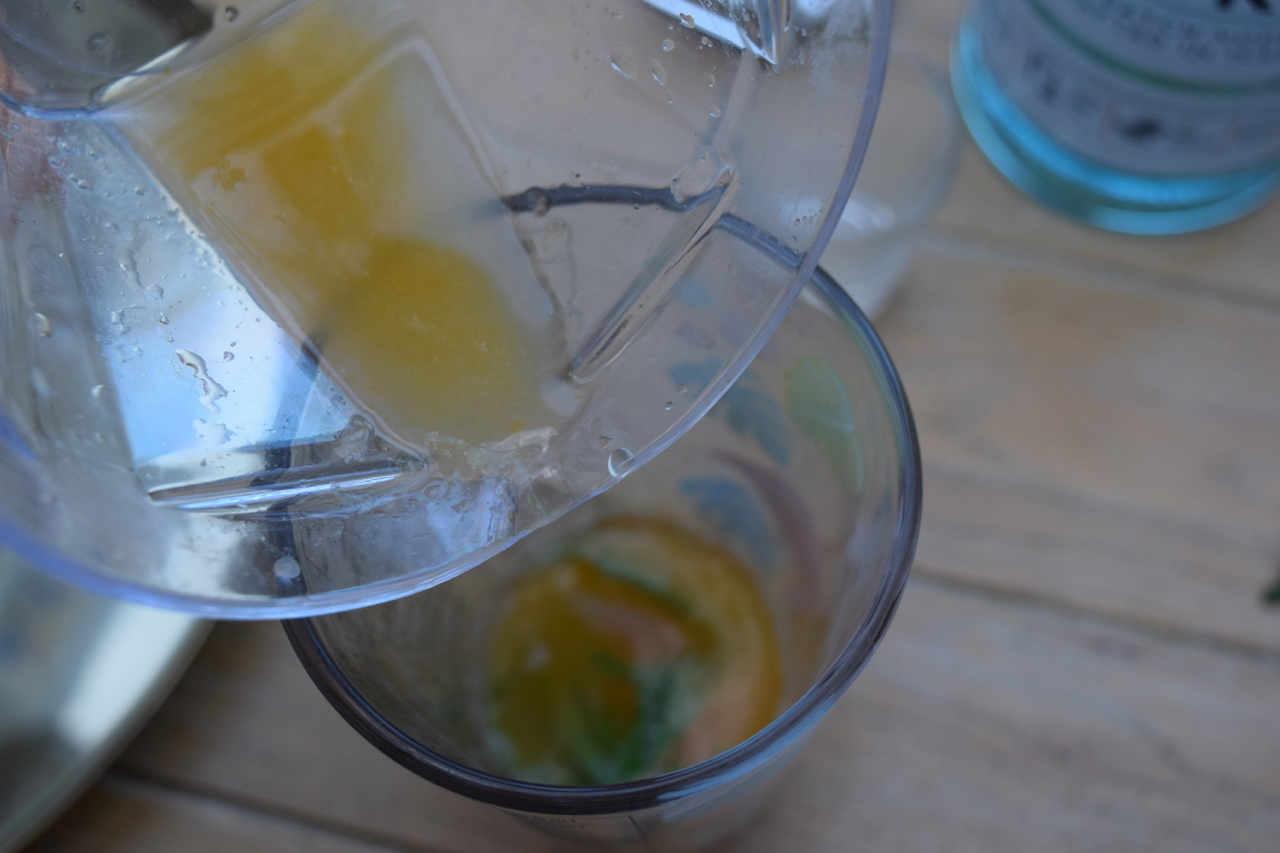 Add a handful of ice then shake until your cocktail shaker is beautifully chilled.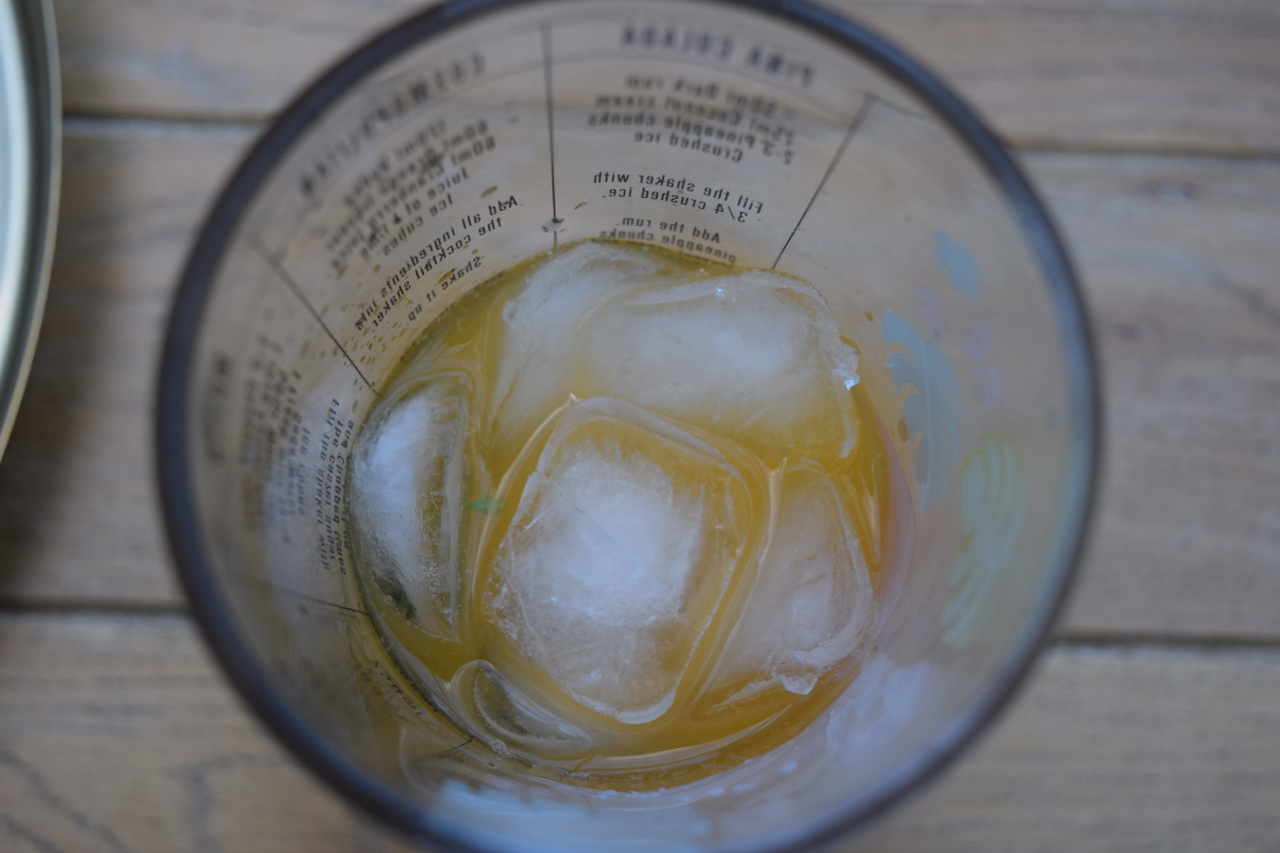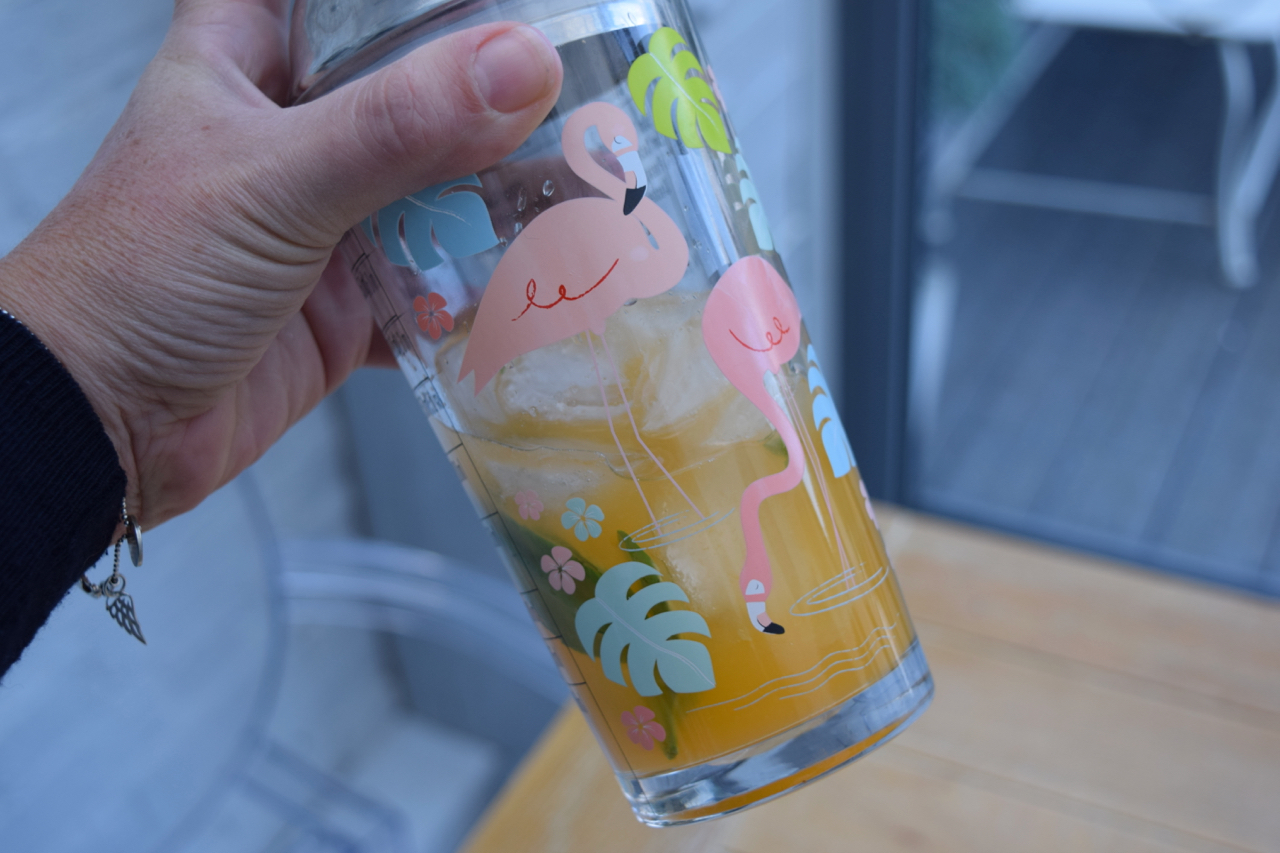 Once chilled, pour this, over some more ice, into your chosen glass. Top up with some fizzy or soda water, to taste.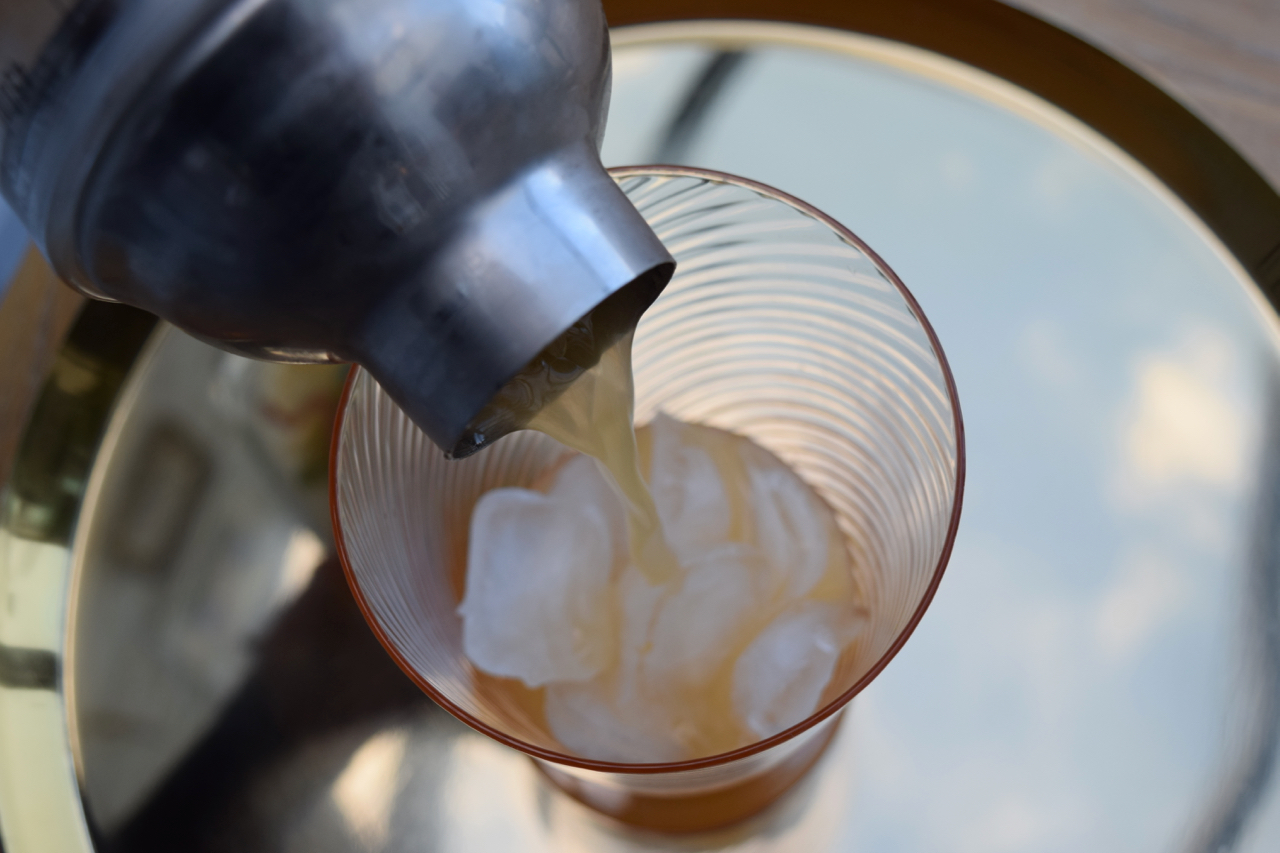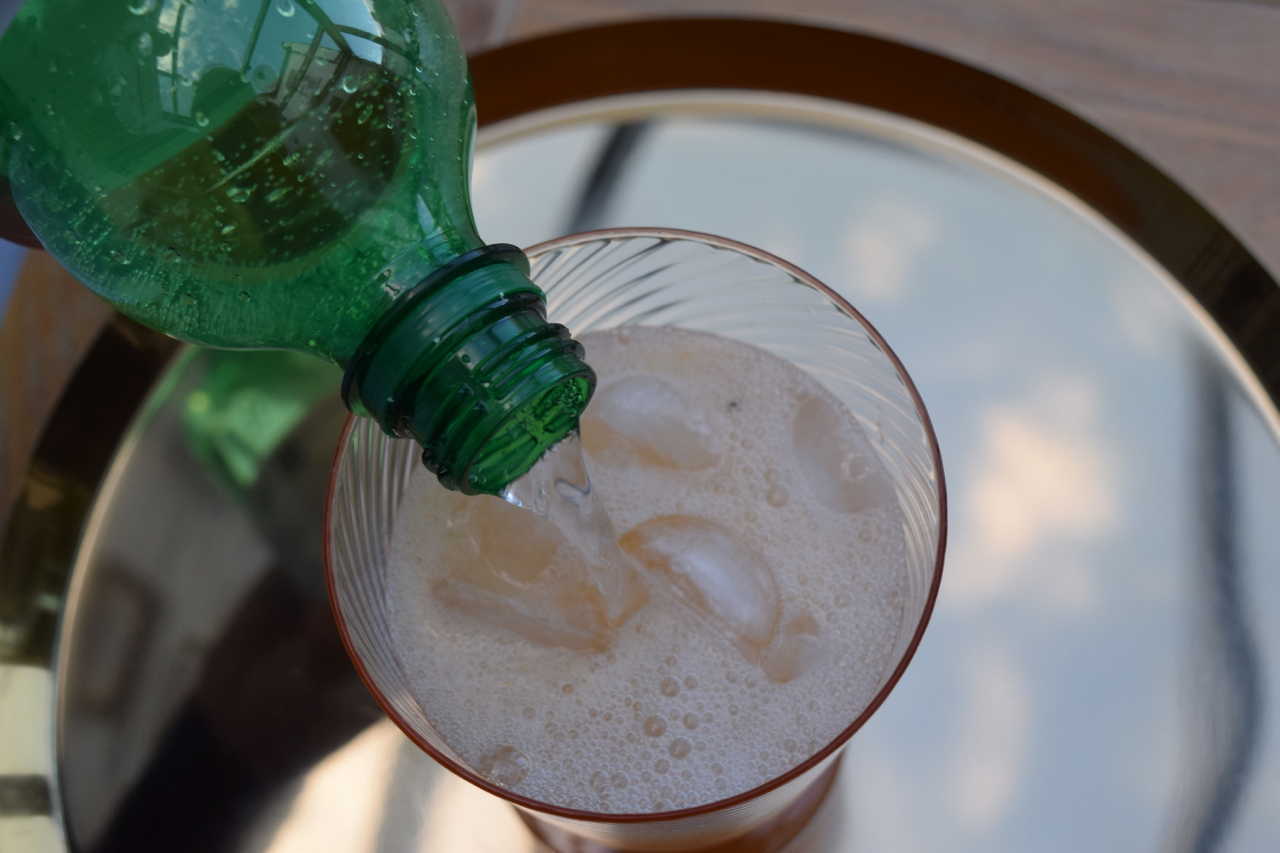 Just add a sprig of fresh basil, then don't waste another minute before you sip this beautiful drink.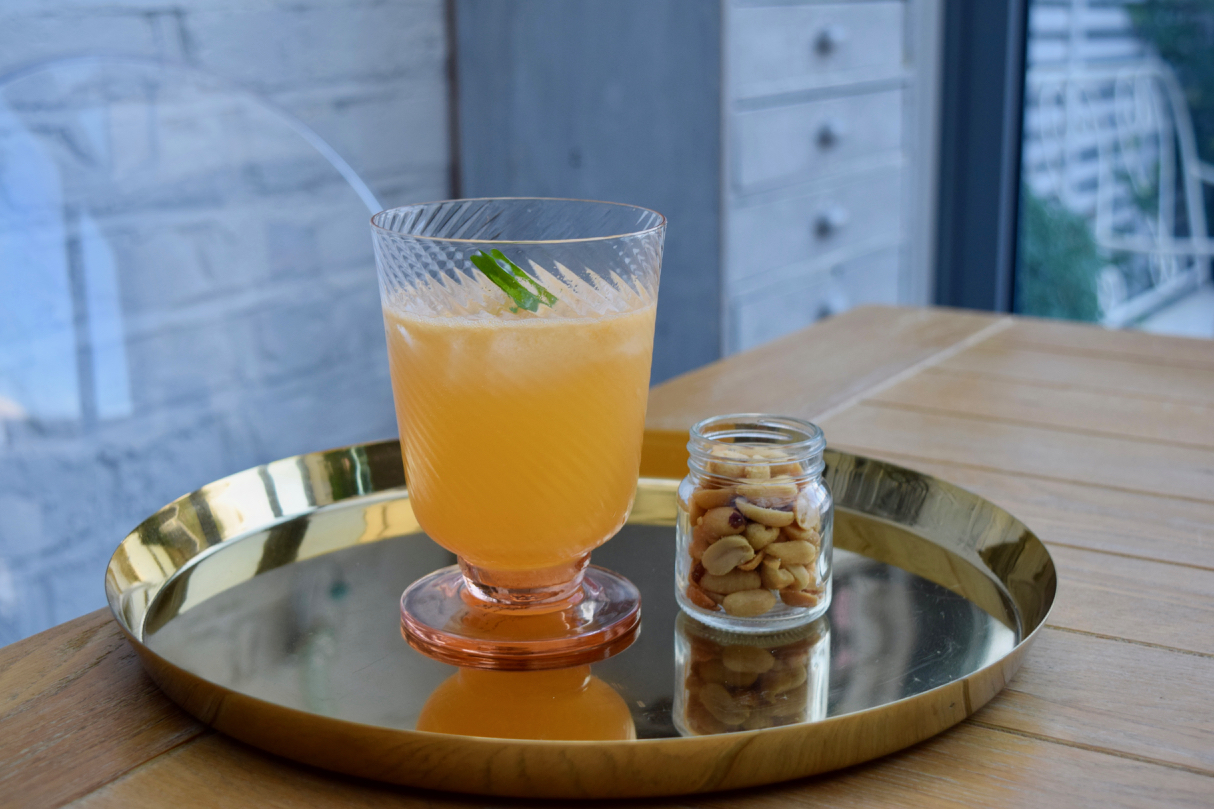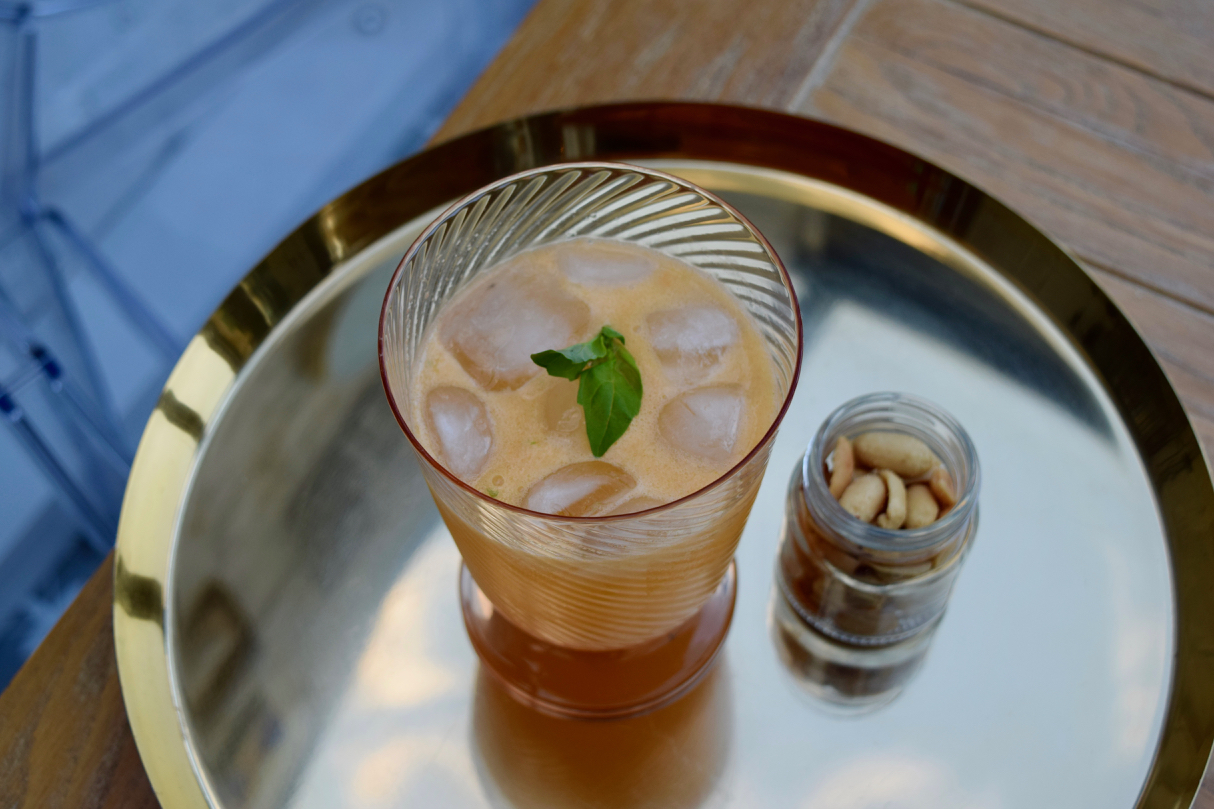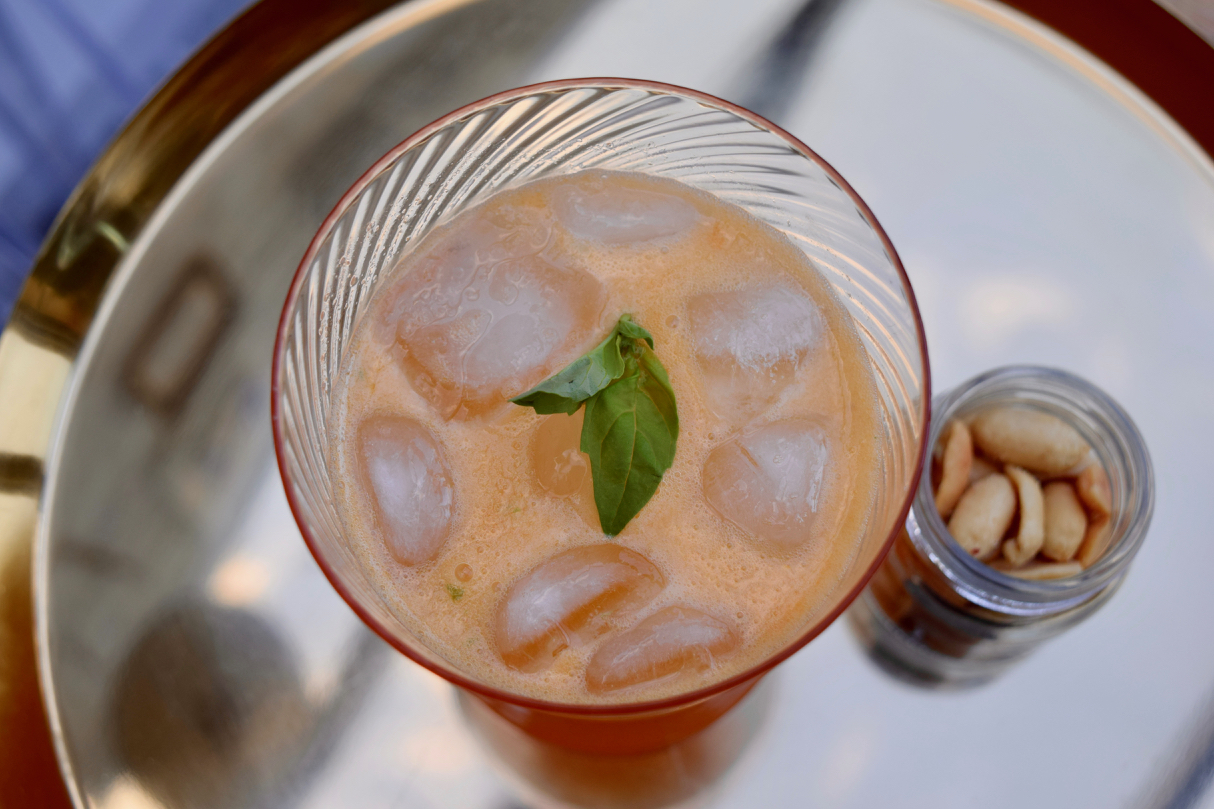 I am so excited about this new cocktail. It may be summery but it's so tasty, it will traverse all seasons. Get me, swallowing a dictionary as well as a bottle of perfume.
Have a super weekend.
Lucy x
Lime, Basil and Mandarin Spritzer Recipe
Makes 1
You will need a cocktail shaker and a pretty glass
40ml Vodka
4 basil leaves
1 teaspoon caster sugar
Ice
Juice 1 lime
Juice 1 mandarin
Soda or fizzy water, to top up
Sprig of basil to garnish
Take your cocktail shaker and add the basil leaves then measure in the vodka. Add the sugar then give the mixture a muddle with a muddler or the back of a spoon. Add a large handful of ice then pour in the juice of the lime and the mandarin.
Shake until the shaker is well chilled then pour over more ice into your glass. Top up with some fizzy or soda water, stir, then garnish with a sprig of fresh basil. Sip and enjoy this fragrant blend.