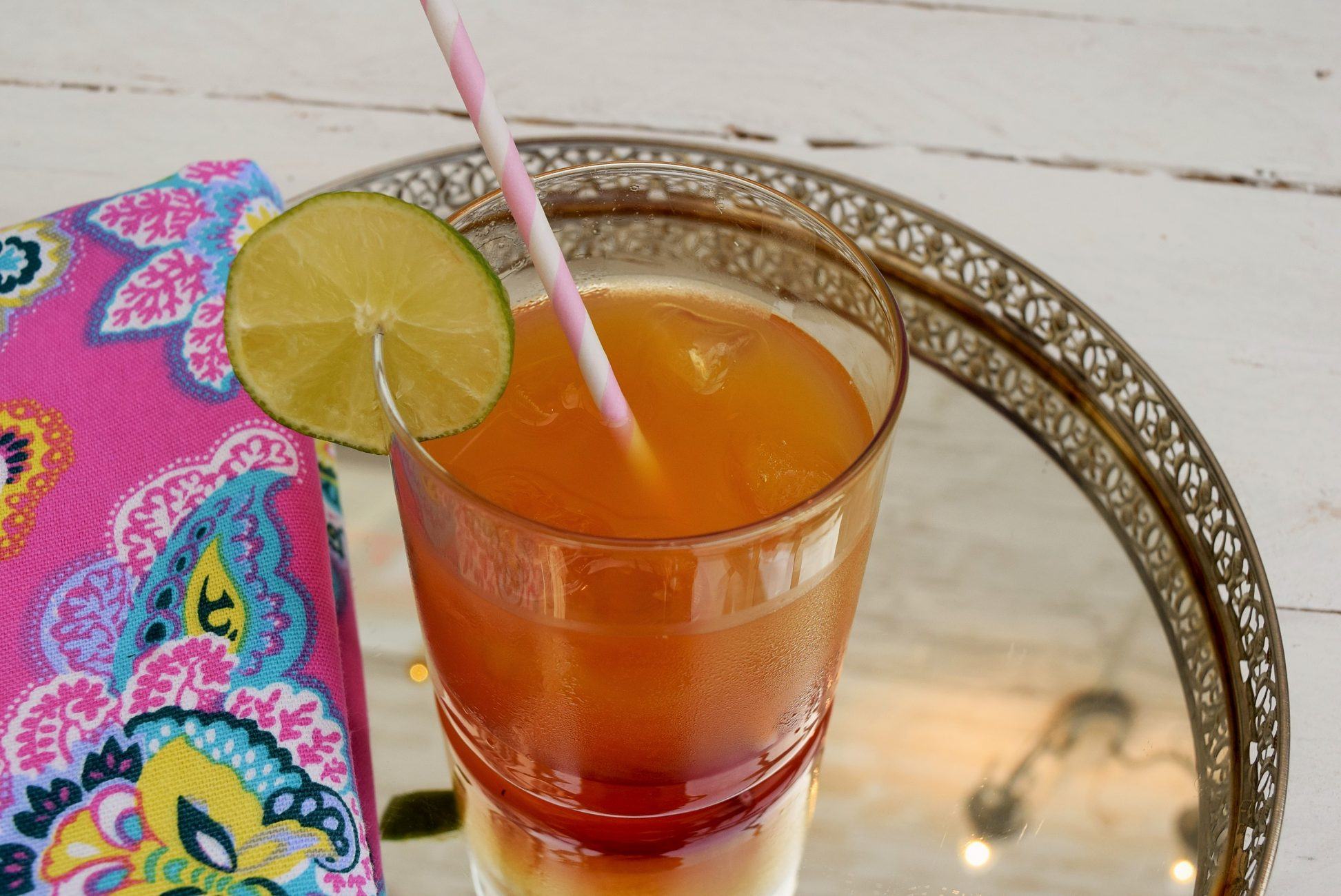 Rum Punch Recipe
I love trawling the internet looking for strange calendars which detail odd food or drink celebration days. I am sure I have mentioned these before, they flag up such memorable dates as National Grilled Cheese Day and Wienerschnitzel day, classics in anyone's diary.
A date which stayed with me was 16 August, National Rum Day (National being in the USA). What could be better to celebrate on this cocktail Friday than with my Rum Punch recipe. I love a rum punch, it's fruity, tropical and so refreshing, just what a summer cocktail should be.
My parents went to Barbados for their 25 wedding anniversary, quite a few moons ago, and came back proffering rum punch at any given occasion. The delicious taste stayed with me and I love making jugs of this Rum Punch to serve with pre dinner nibbles. It's simple, contains no mystery ingredients *no mystery in my beloved Malibu* and is simply delicious.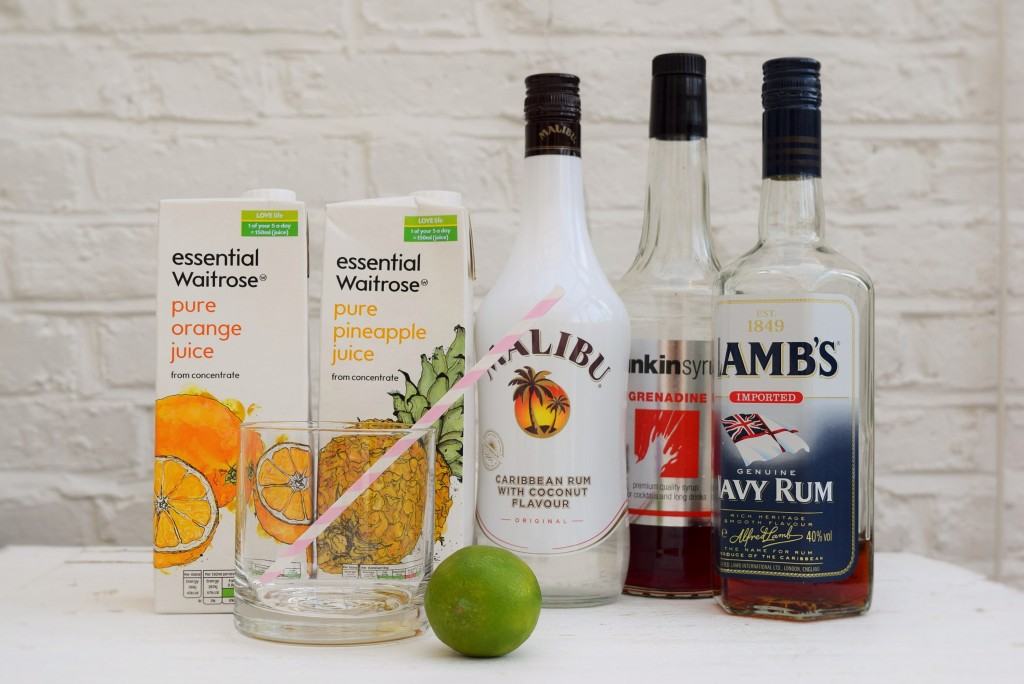 Ooh, my rum supplies are depleted, must stock up while summer lingers *it's raining as we speak btw*. Nothing too alarming here, just tropical deliciousness.
Start by taking a tumbler and adding a good handful of ice. Cut up your lime so you have a quarter for the cocktail and an artistic slice for garnish.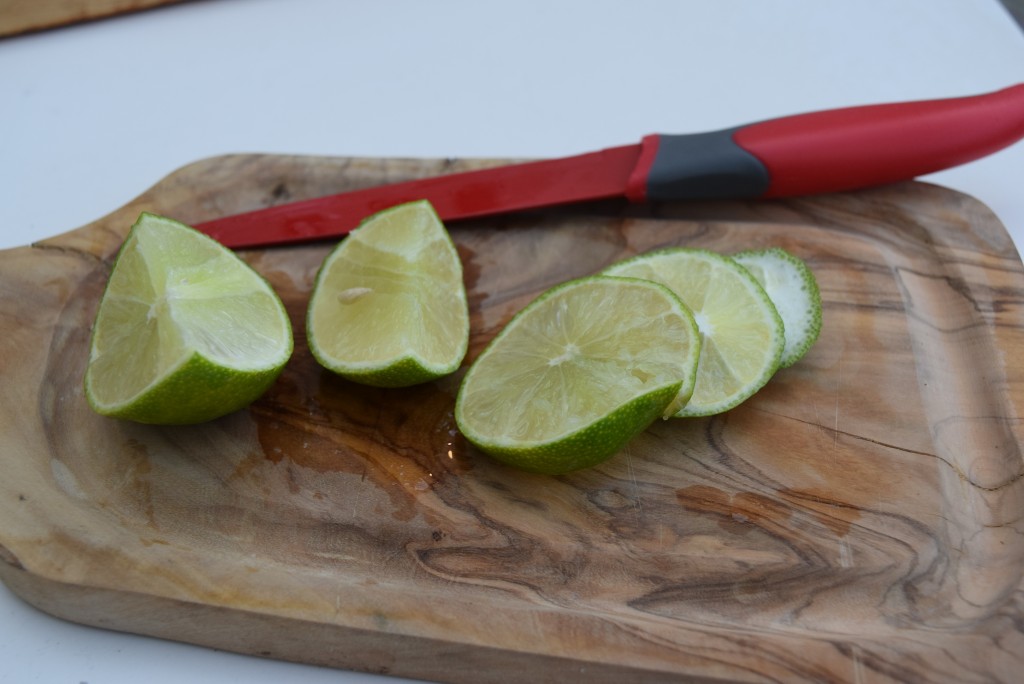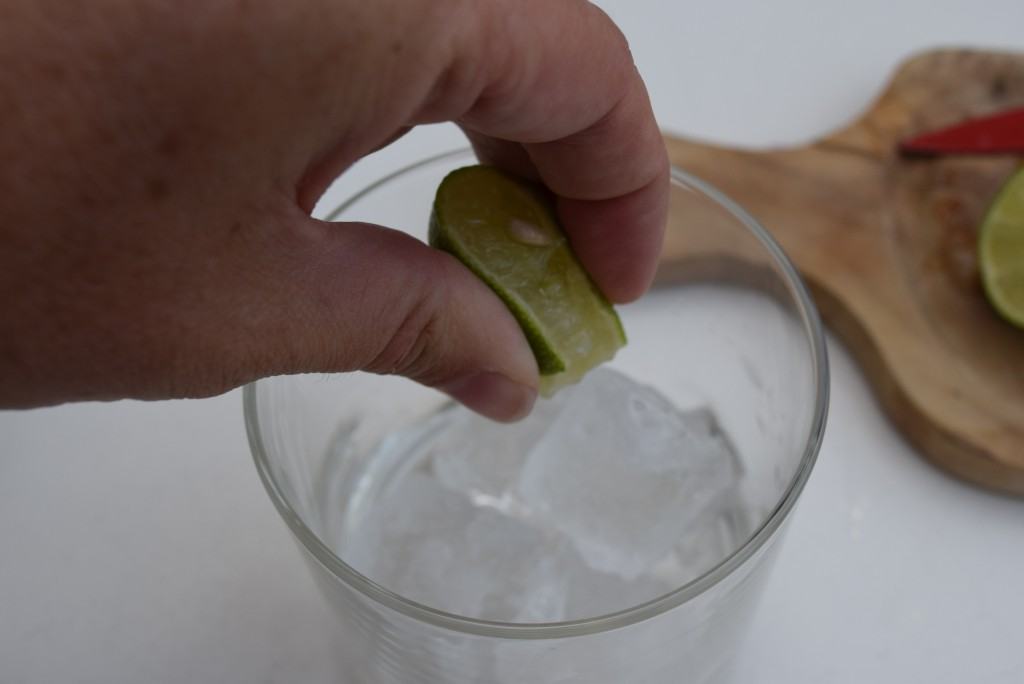 Oh dear, it's been hand central this week, huge apologies for that.
Next up, add the tropical juices being pineapple and orange. Not really tropical, just from Waitrose.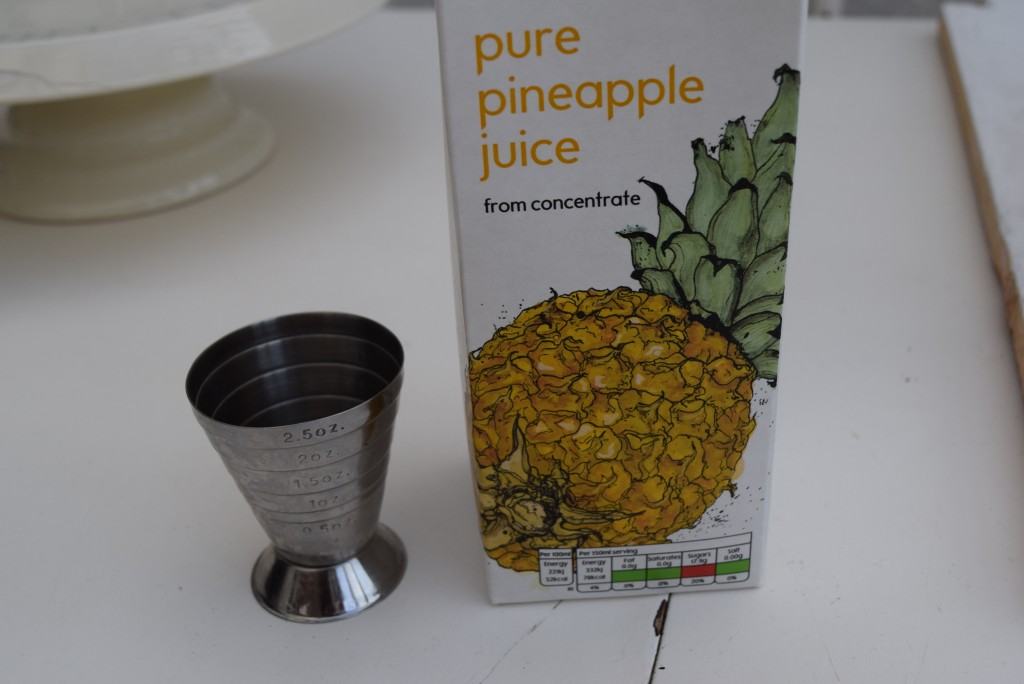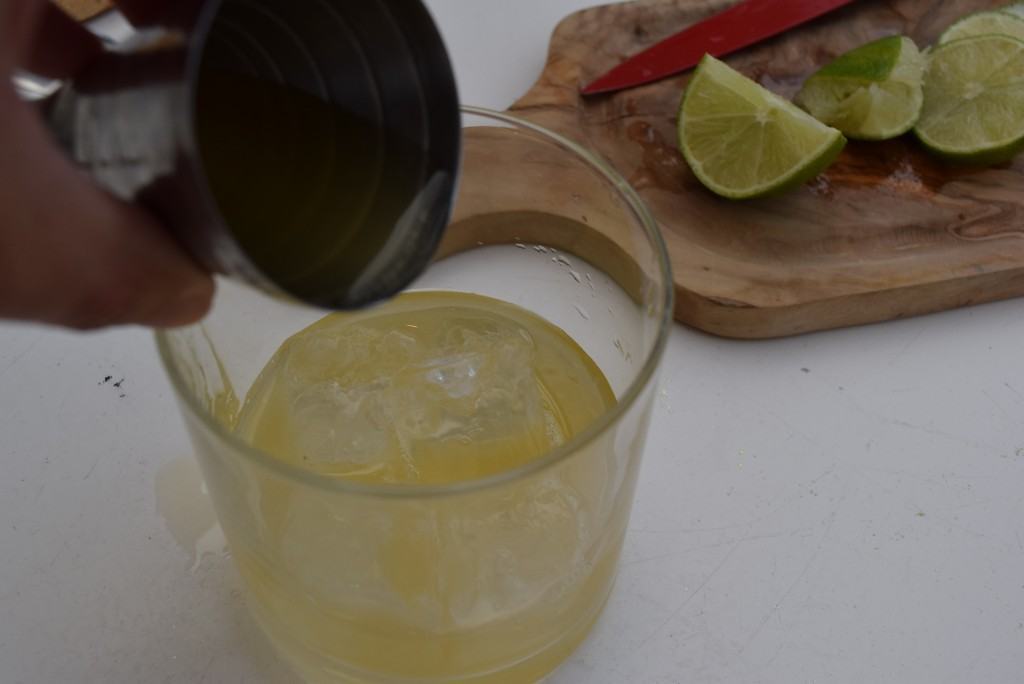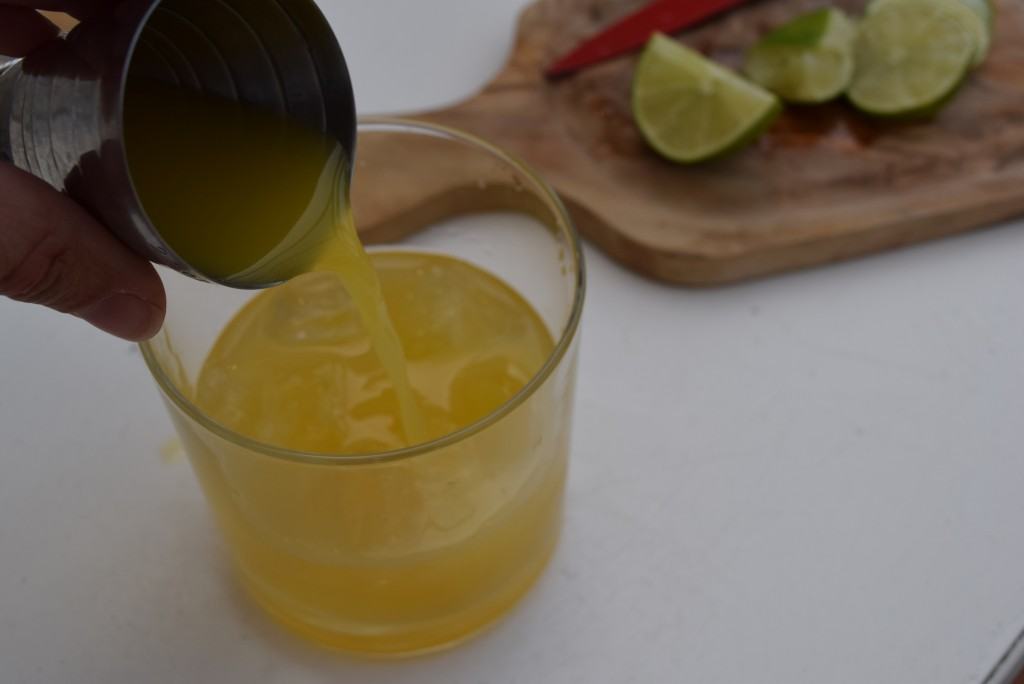 Next to go in are the objects of National Rum day, the dark rum and coconut Malibu Rum.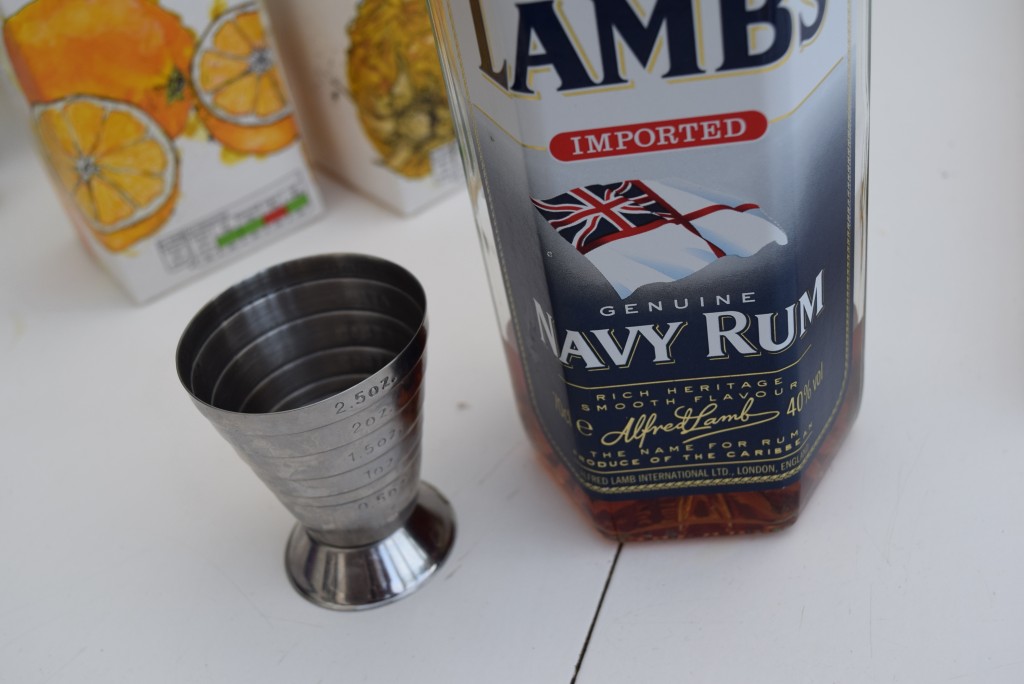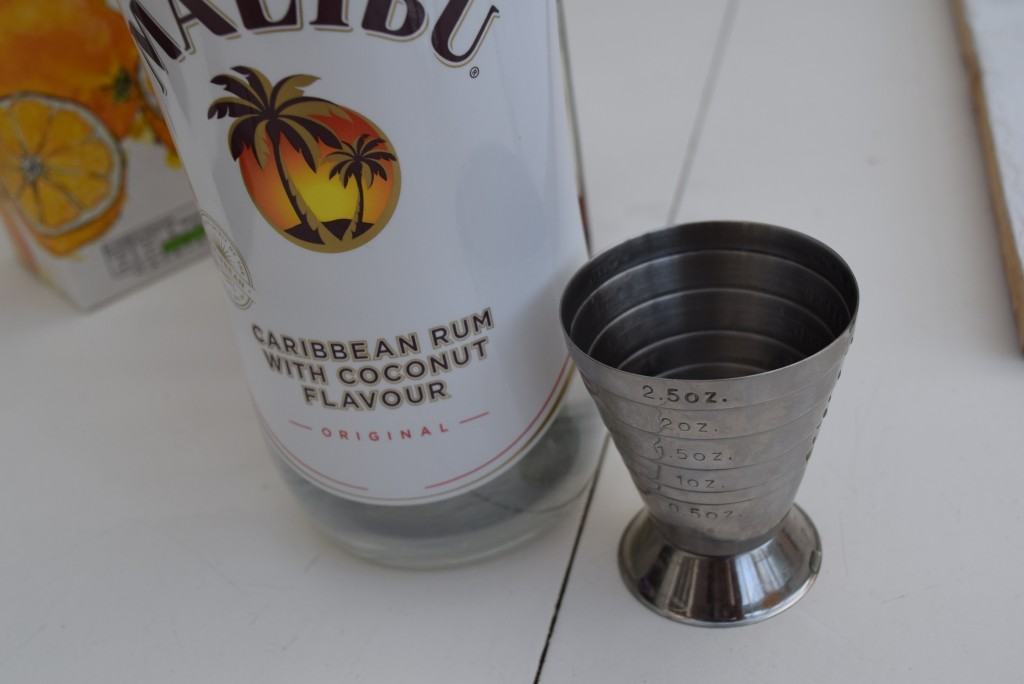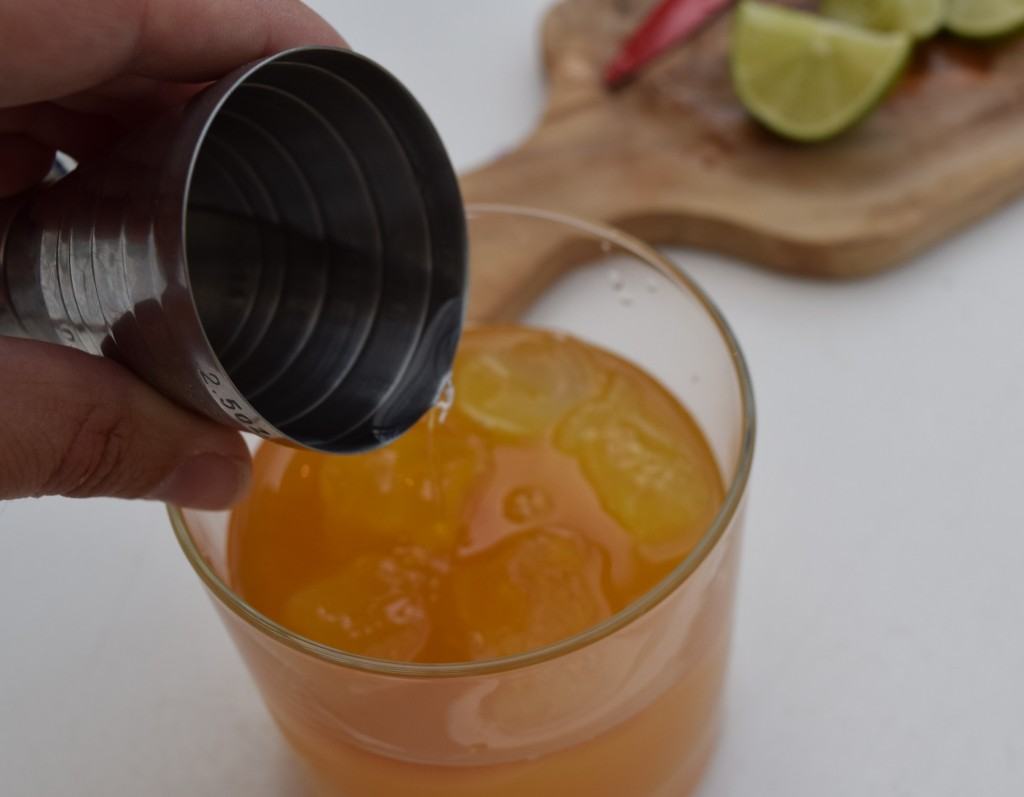 Stir this fruity drink then add in a dash of grenadine for colour and sweetness.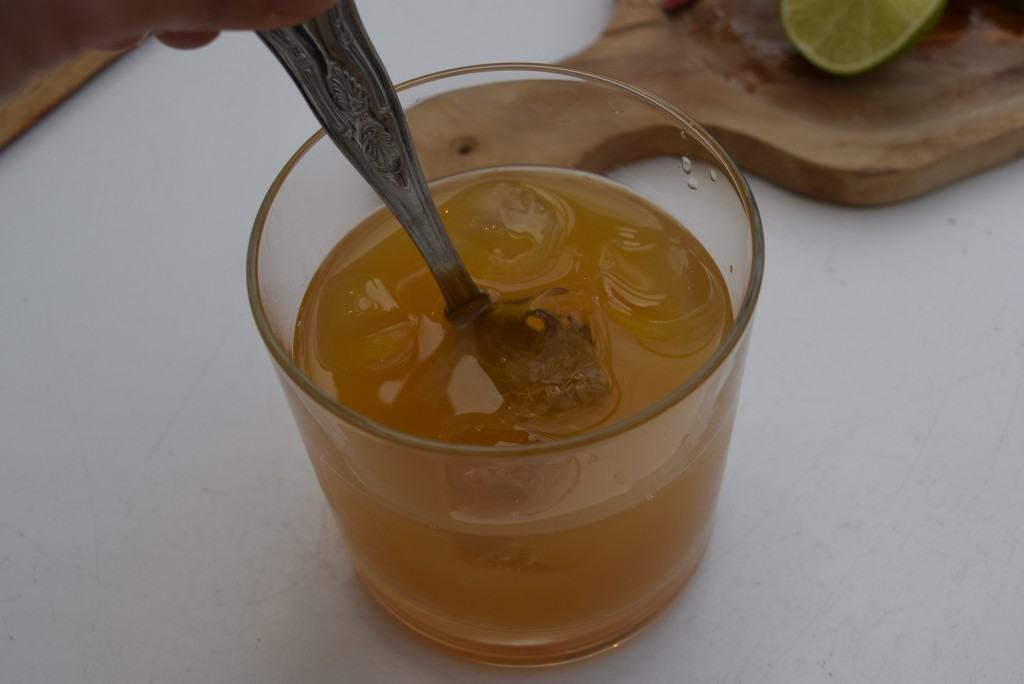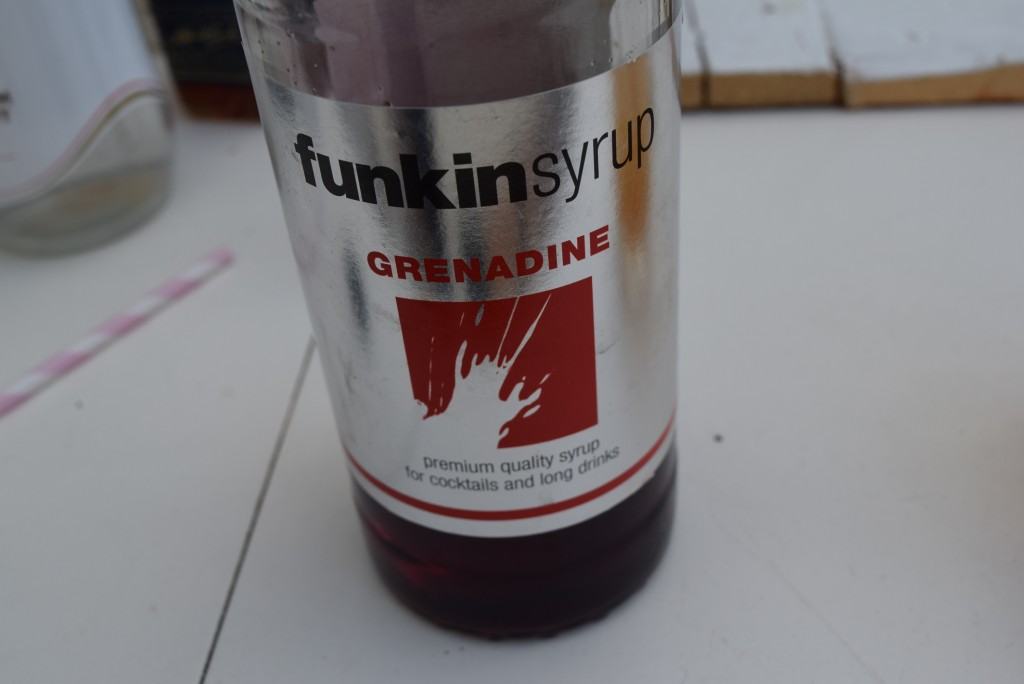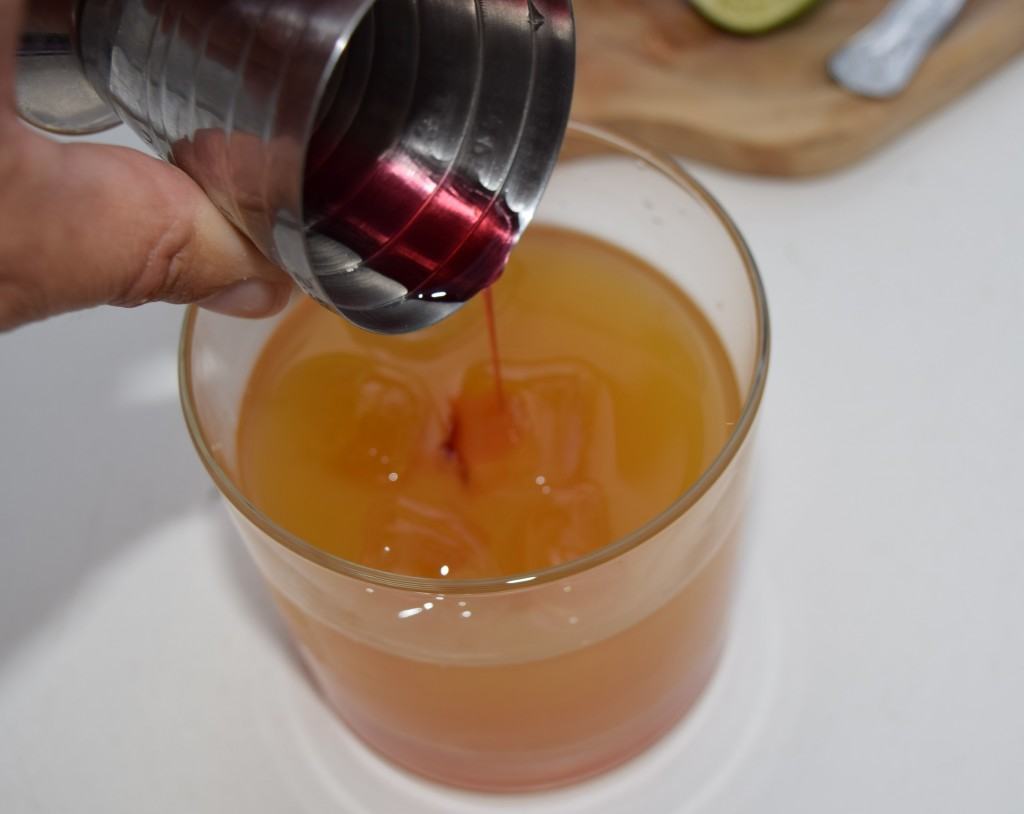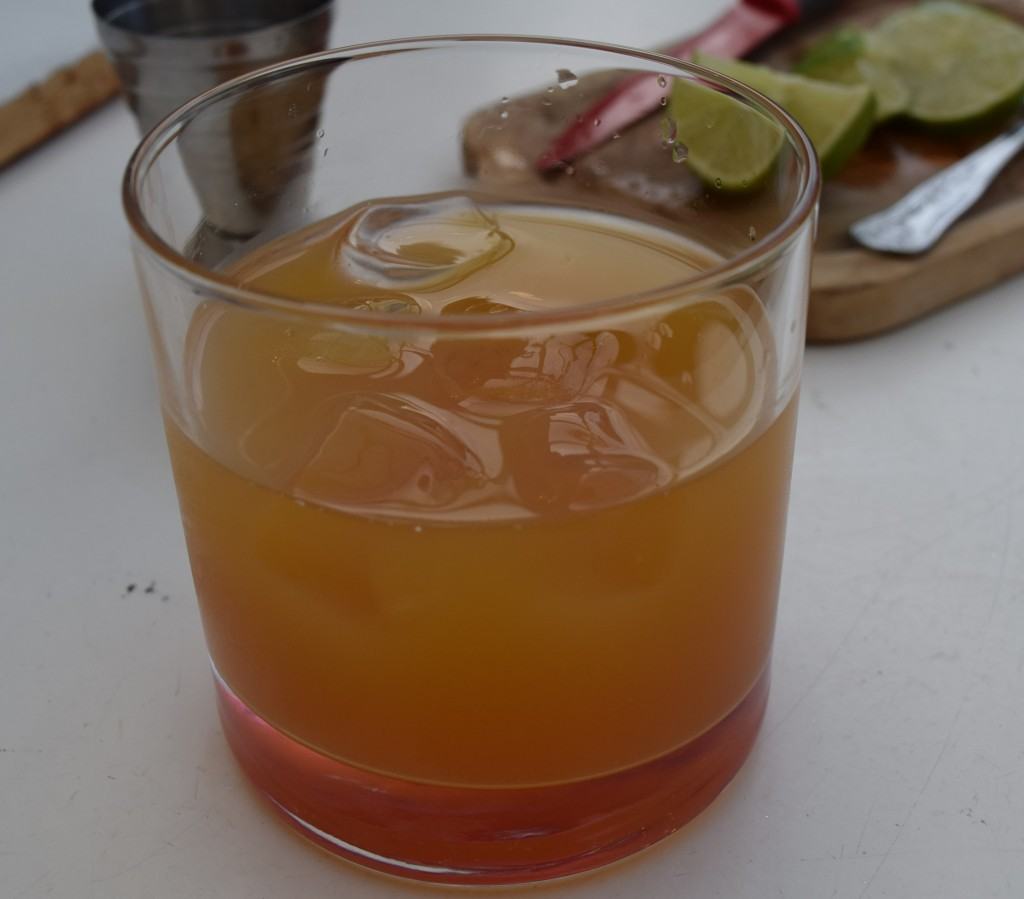 Add a straw and an elegant slice of lime, and try not to drink the whole lot in one go.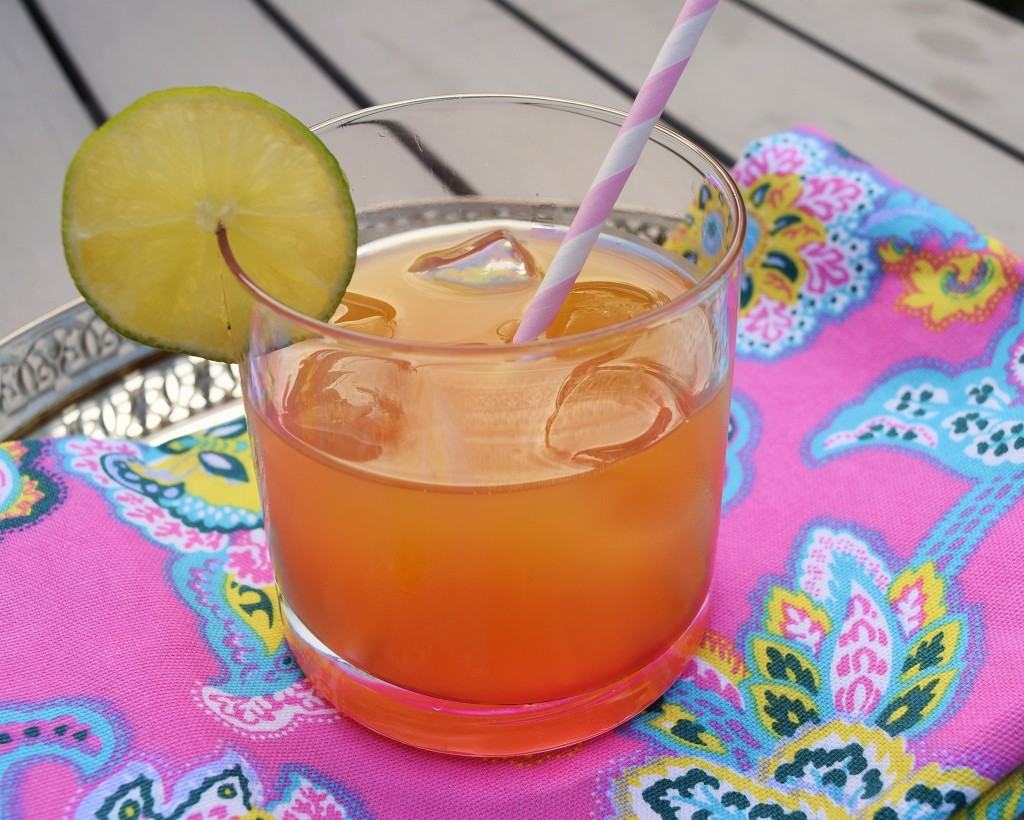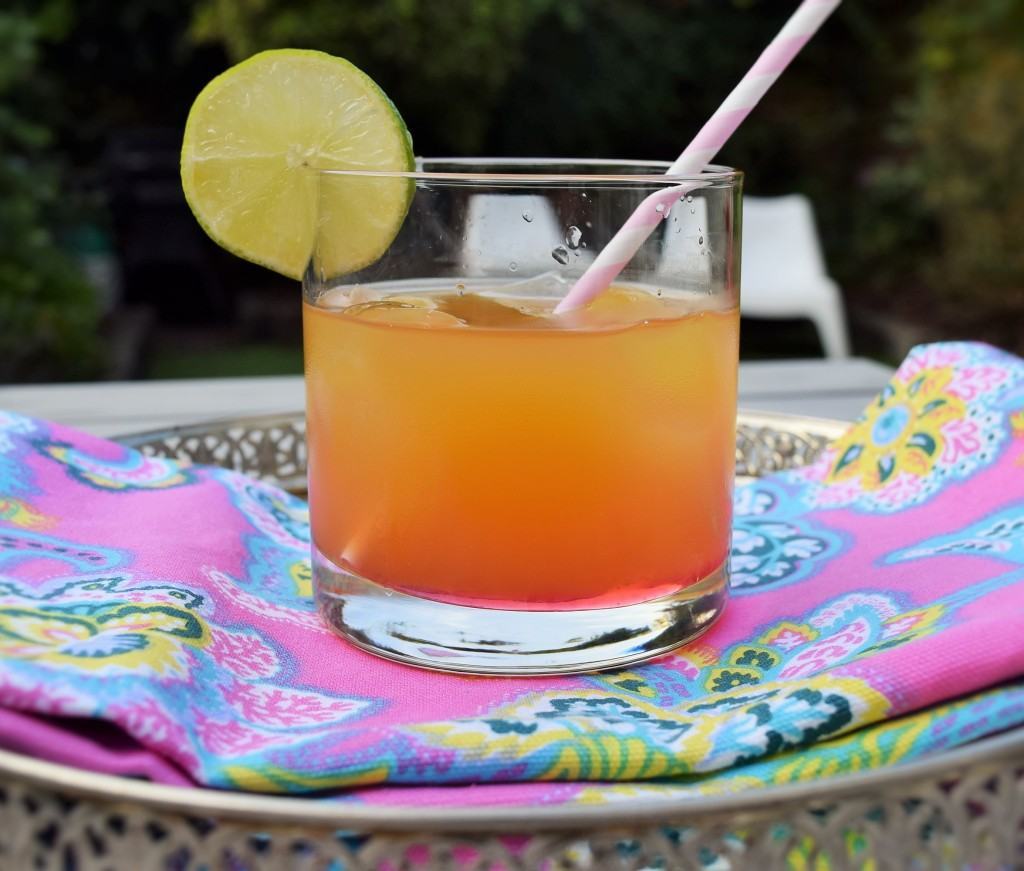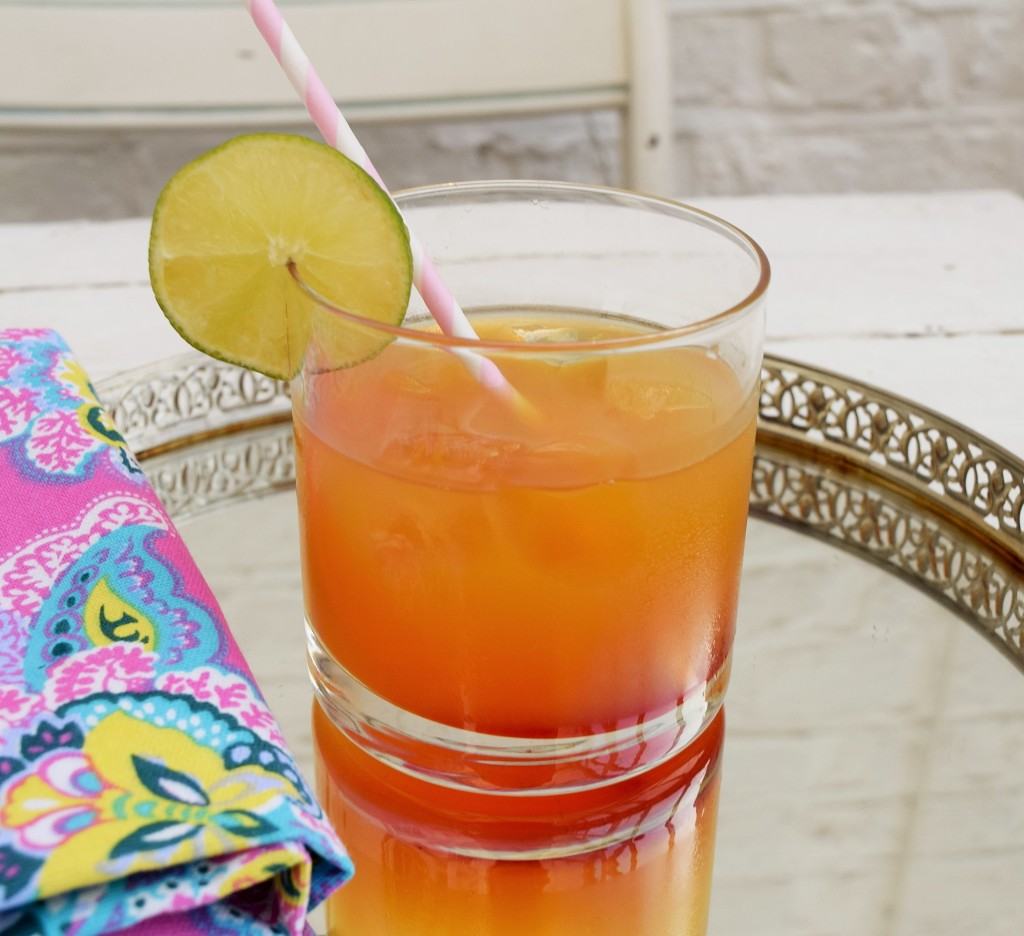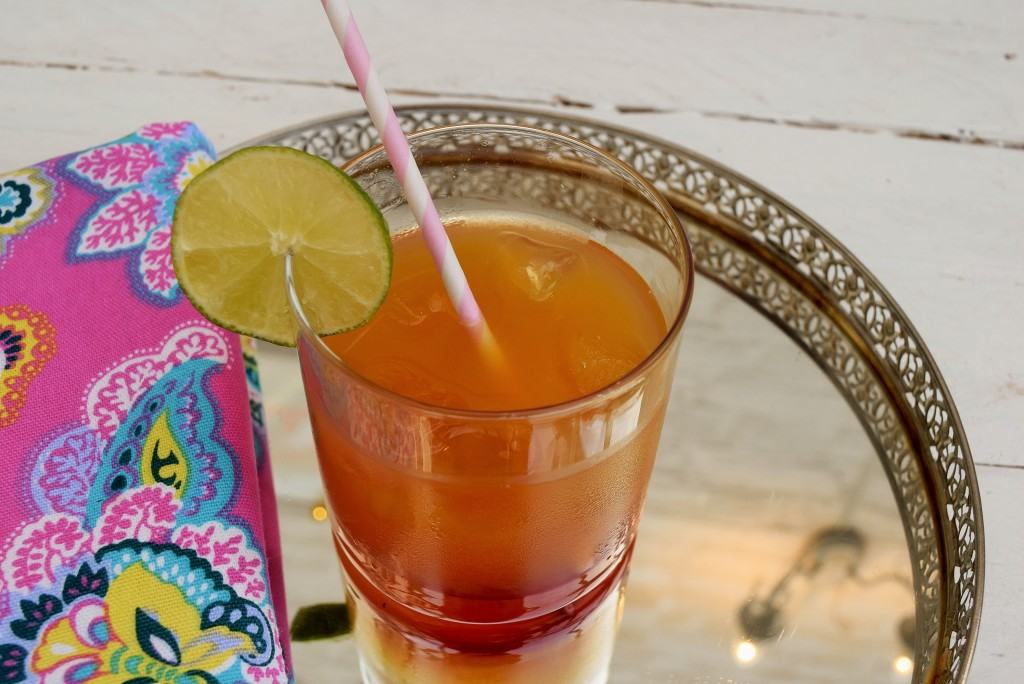 Is it going to stop raining this week – who bloody knows? The weather is rather letting us down at the moment, so blank it out, pour yourself a Rum Punch and pretend you are enjoying tropical sunshine on National Rum Day.
Lucy x
Rum Punch Recipe
Serves 1
You will need a tumbler and some ice
Quarter of lime, squeezed
75ml pineapple juice
50ml orange juice
40ml dark rum
25ml coconut rum or Malibu
A splash of Grenadine
A lime slice to garnish
Take your tumbler and add a good handful of ice. Squeeze a quarter of lime onto the ice. Add the pineapple and orange juices. Follow in with the dark rum and coconut rum. Give the drink a good stir then add the splash of grenadine. This will drop to the bottom and add a pink tinge. Garnish with a slice of lime and sip/glug through a straw.