My Family Favourites – Sweet Edition
Before I had the boys I very rarely ate sweet things. I was so much more of a crisp/peanuts/toast kind of girl. Now, as a barely 50 year old mother to two giant men, I bloody love cake and puds. I'm not saying they turned me into a cake eating demon *they have* but I've taken great pleasure in baking and creating sweet treats for family and friends since they came along.
I bake a lot. Not just one cake a week for our house; what with the blog cooking we hack through more cakes, biscuits and puds than most. I love making cakes for birthdays, to take to friends or just to eat myself when the mood takes me. The boys love cookies of any nature, my sister loves shortbread and my Mum loves florentines. Clyde will eat anything with chocolate in apart from my brownies, which we have all overdosed on having made millions of them over the last 20 odd years. Puddings are still only really for dinner parties or weekends unless time allows, but that doesn't stop me spending hours looking for new dessert recipes to make and share with you.
These are just a few of my very favourite sweet treats from the Lucy Loves library. There are not enough hours in the day to list them all, but they're all here and here for your viewing pleasure.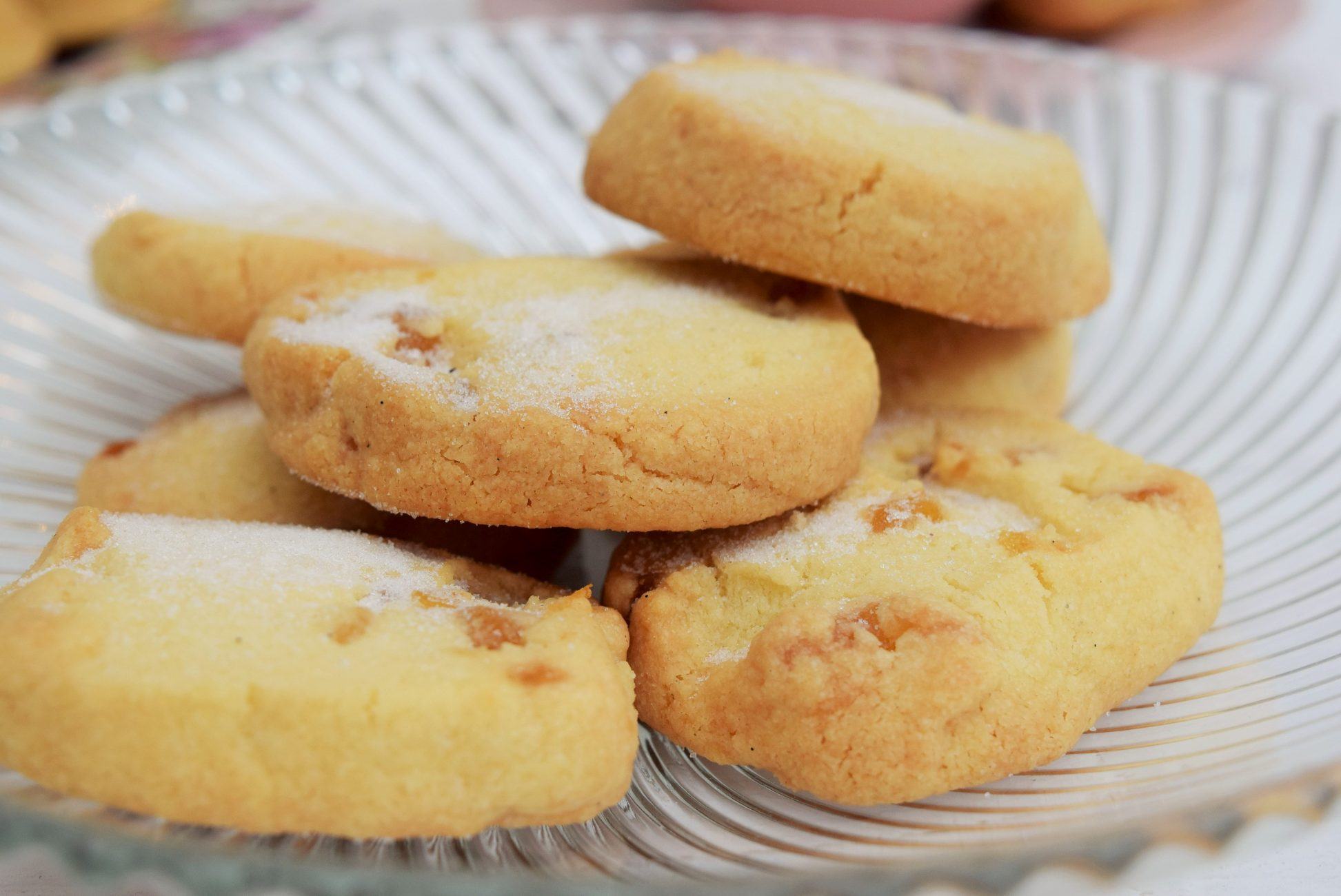 For such an old fashioned and simple bake, this is a much requested treat. You can make shortbread in so many ways. Thick, verging on the undercooked, wedges, modest sugar dusted discs, studded with chocolate chips or crystallised ginger, need I go on? I add a touch of vanilla for flavour, but otherwise this is soft, buttery simplicity personified. Have it with a cup of tea or serve alongside ice cream or fruit for added versatility.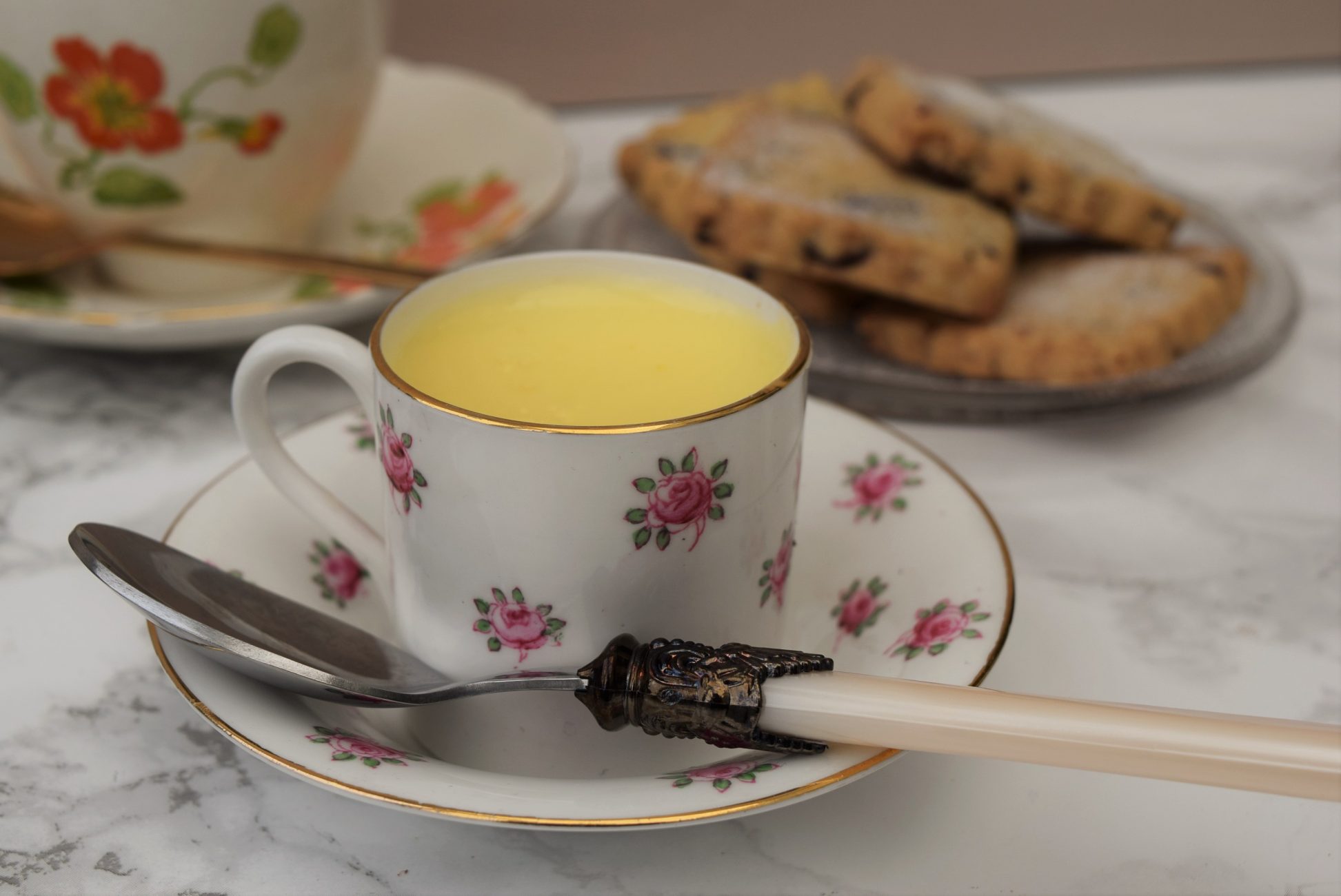 Sticking with the theme of modest simplicity, this three ingredient dessert is one of my all time favourites. Lemon Pots make the best dinner party pud; in the fridge to chill in less than 20 minutes yet they give the impression you've spent so much longer creating them. They go beautifully with the aforementioned Shortbread *not just thrown together* for a complete pudding offering. Not too sweet, zesty and creamy, you can make these with limes too if you'd prefer.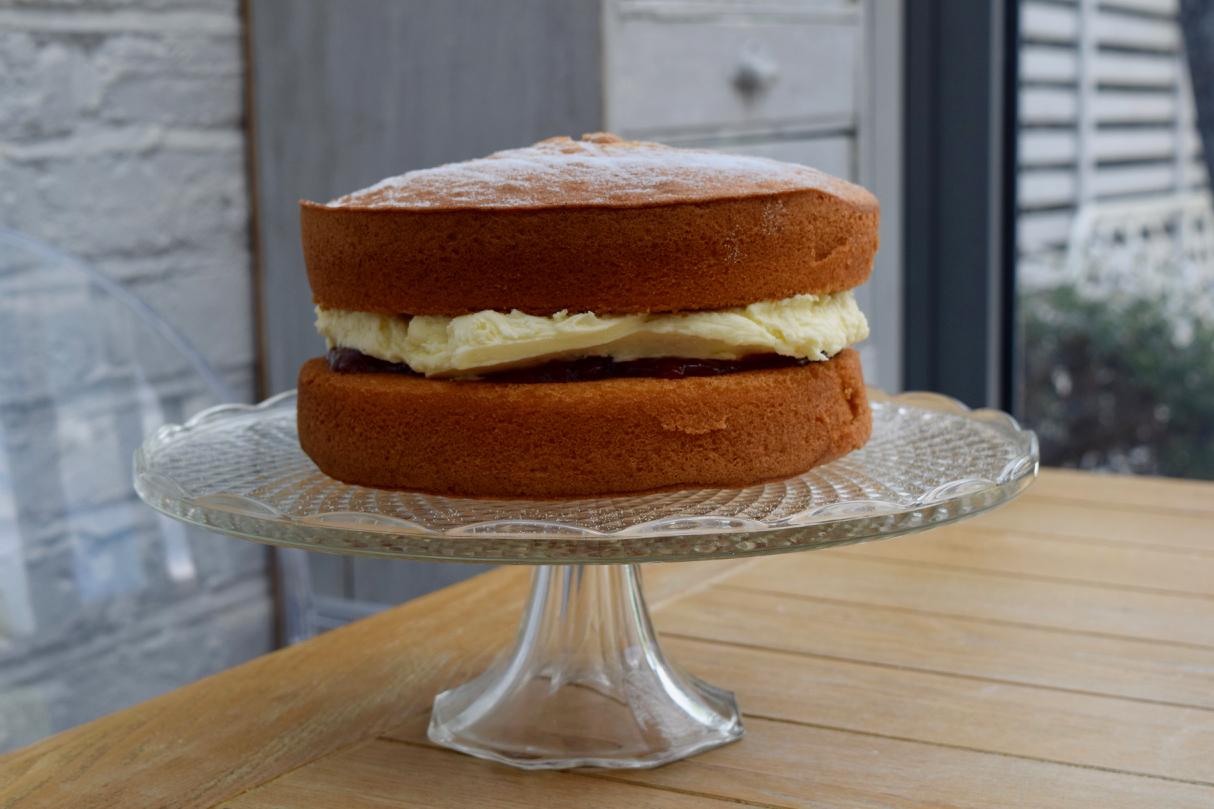 This is a bloody brilliant classic. I am actually at my happiest whilst eating a slice of sponge cake. This version has an untraditional adornment of buttercream but my family love it with jam and fresh cream too. Don't feel you have to play by the rules with this cake. Substitute 50g of the flour with 50g of cocoa and this is a tasty chocolate cake or add some instant espresso powder for a coffee version. The cake is light, a high riser and the best birthday cake offering ever in my humble opinion.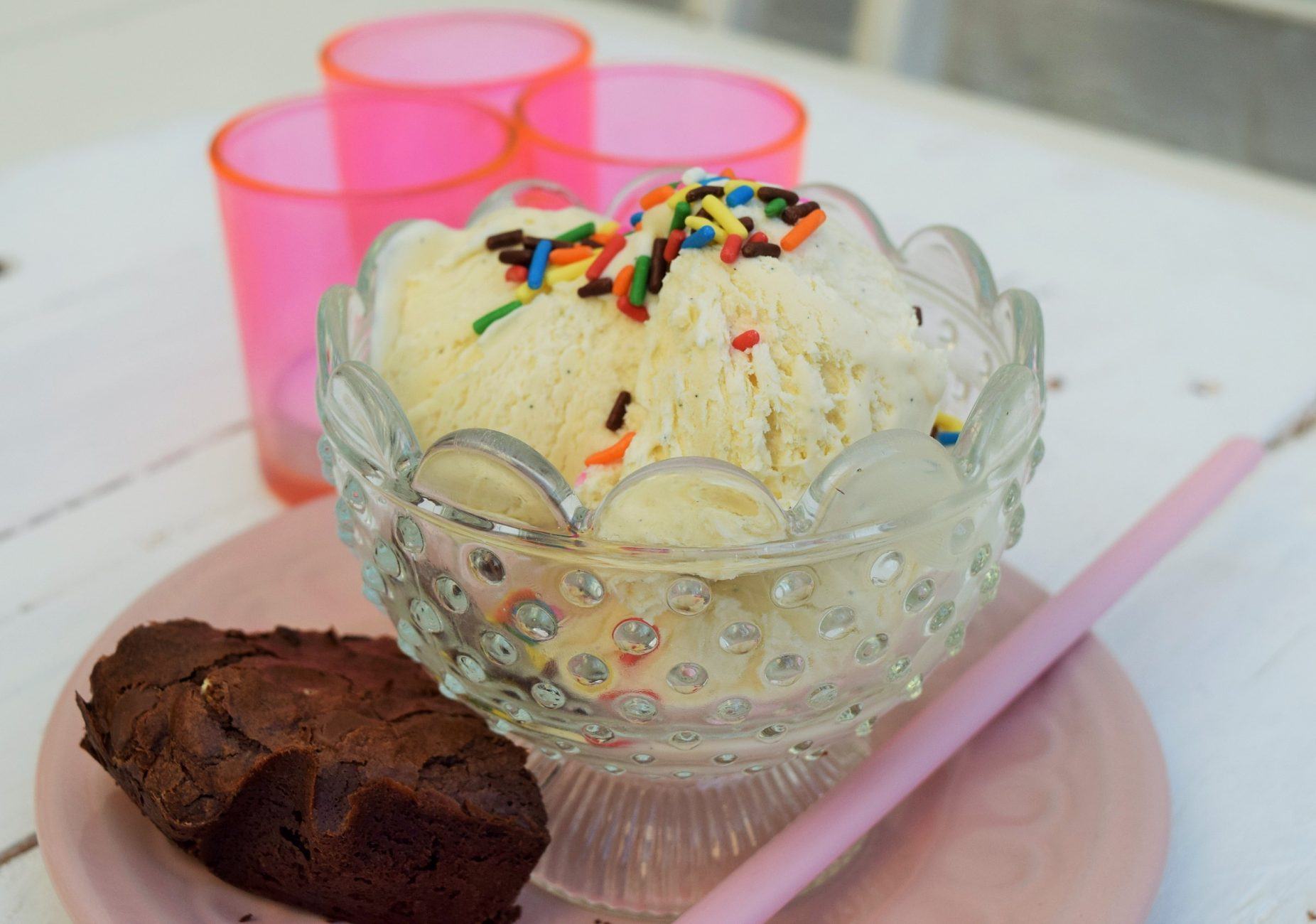 Prior to discovering this brilliant recipe, I had several expensive ice cream making machines. They have now been dispatched via Ebay without a backward glance. Ice cream should not be a chore; it should just be condensed milk, whipped double cream and vanilla. With not a churn in sight, the mixture is simply popped in the freezer until, well, it's frozen of course. Tart it up with a sprinkling of chocolate chips, stir through my favourite instant espresso powder or use Carnation Caramel instead of condensed milk and a final sprinkling of sea salt for the most amazing salted caramel ice cream ever.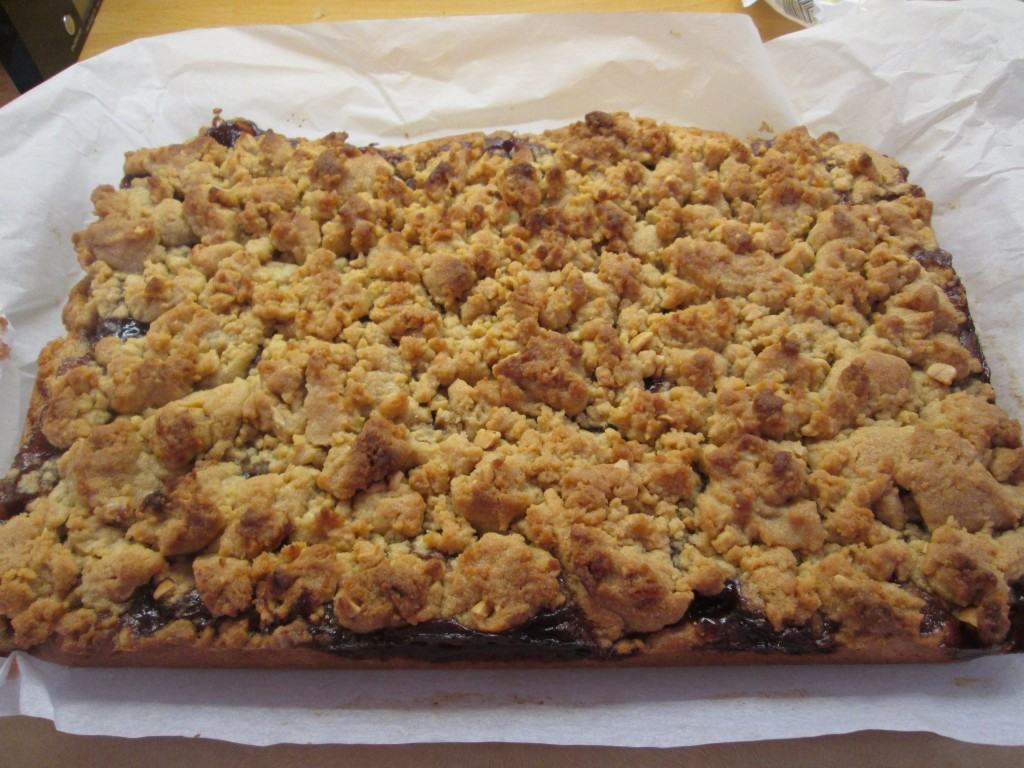 I couldn't write about family favourites without featuring a peanut butter based bake. I make this A LOT. Again it's an oft requested treat and why wouldn't it be? Soft peanut butter base, plenty of jam and a crisp, golden crust. And what's more, it makes a bloody great big trayful; a little for sharing with a more than generous amount to keep for yourself.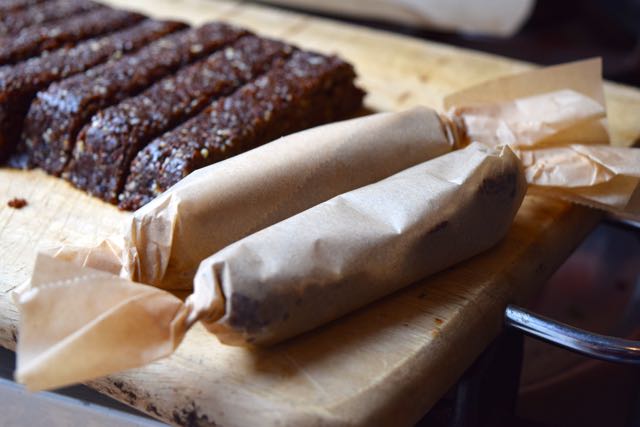 Not all bakes a) have to be baked and b) have to be bad for you. My version of the rather addictive, but still healthy Nakd Bars are brilliant. They're naturally sweet, packed with nuts and fruit and keep me from living off Victoria Sponge. And to appease my slightly frugal nature, these are so much cheaper to make yourself so you don't feel guilty eating two.
Thank you for your time today. I think there's something for everyone here amongst my sweet favourites, but if you do need more inspiration there's plenty more where these came from.
Lucy x
PS My recipe index is woefully not up to date so the best way to search through the myriad of Lucy Loves recipes is to click on Recipes and use the categories sidebar to browse my ideas