Orangecello Recipe
When life gives you oranges, make Orangecello. I don't know why I had a surfeit of oranges in my fruit bowl, but I found myself with way more than I could possibly eat before they turned to mush. I do love an orange but they are quite tedious to peel, so I do tend to lose interest in them after one or two.  So I was super excited to discover the fact that Orangecello was a thing. I stumbled across this recipe on the Food Network, and was so pleased I did. I love finding new and exciting drinks to fashion and then to serve at the end of a dinner party, when you think you have had enough to drink, but then find room for just one more *I hope that's not just me*.
Orangecello is not a tricky tipple to make and unlike some drinks, you don't have to wait much more than a week for this elegant liqueur. Simply peel your oranges, steep in vodka then blend with some simple sugar syrup. Sieve then store in pretty bottles to be gifted, or not, dependent on how generous you are feeling. This is a crisp, citrus drink, perfect served over ice, or use it alongside some fizz and fall in love.
There's always time for a little change of scenery and Orangecello makes a refreshing change from Limoncello. It's a taste of spring in a glass which will last all through the summer. Tons longer than the current warm spell, I expect.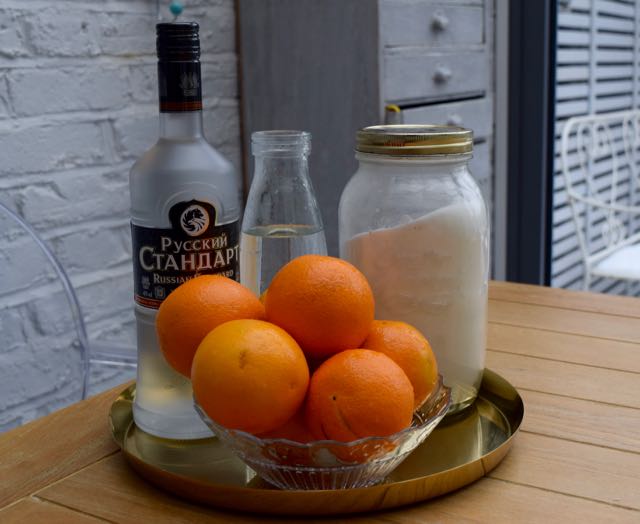 This is such a simple line up for such great reward, and if you start now, this will be ready in time for next weeks Friday cocktail. Make a start on this with a large jar and your oranges. Give them a good wash in hot water then peel using a vegetable peeler into large strips. Make sure you don't get any pith in with the peel as this will make your drink bitter. Place these in your jar.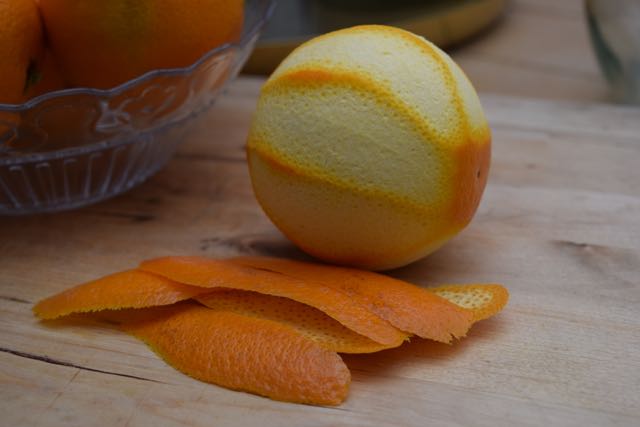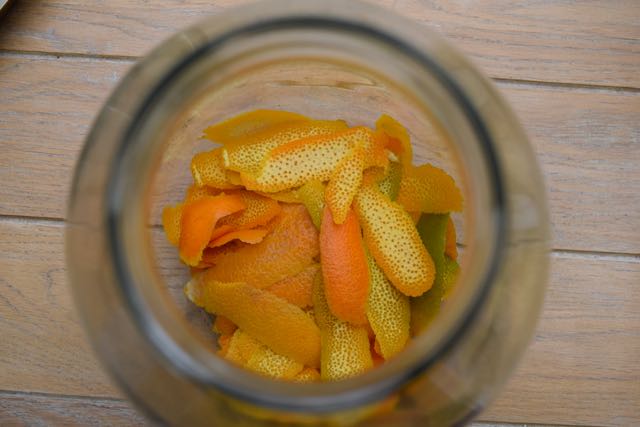 Pour on your bottle of vodka then leave for 4 to 5 days in a cool dark place. This will seem unbearably long, but it's worth it.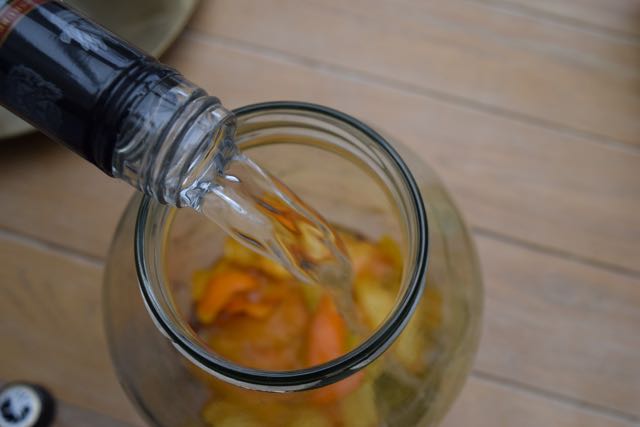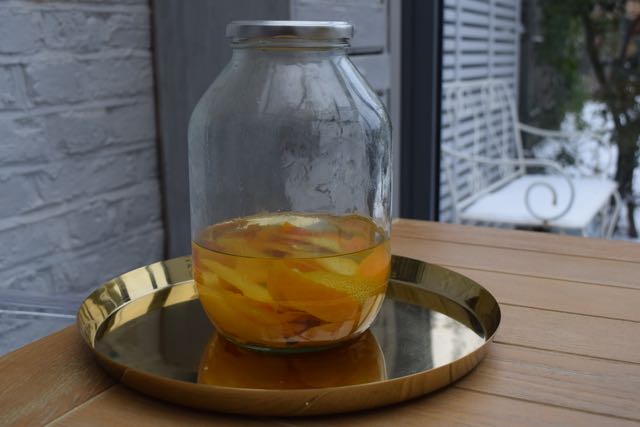 When the wait is over, set to making the sugar syrup. Add the caster sugar and water to a saucepan and bring up to the boil.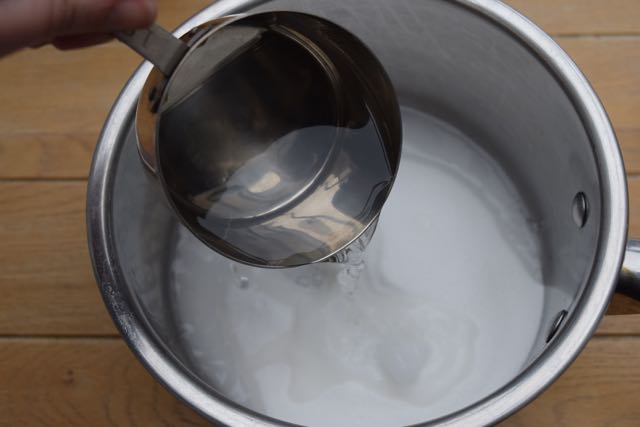 Simmer for 5 minutes or until the sugar has dissolved then turn out and leave to cool for around 20 minutes.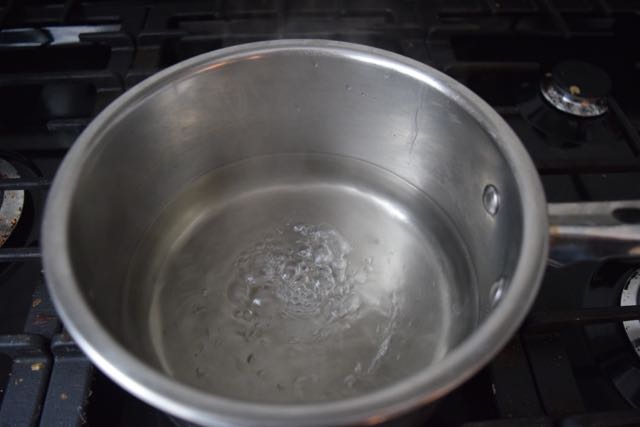 Once cooled, pour the sugar syrup onto the orange mixture. Put the lid on and leave overnight in a cool dark place.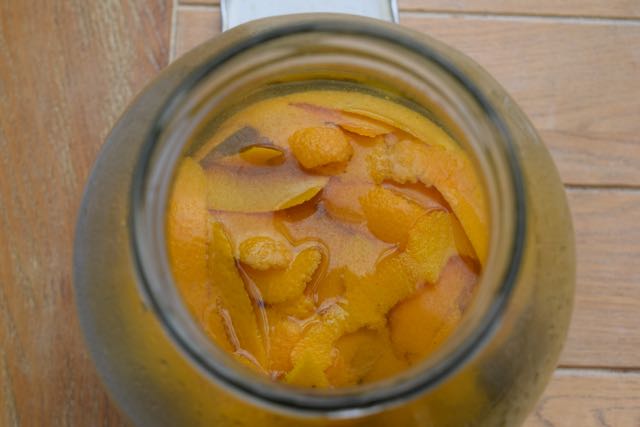 The following day, strain your nearly ready Orangecello through a fine sieve or coffee filter then throw away the orange peel.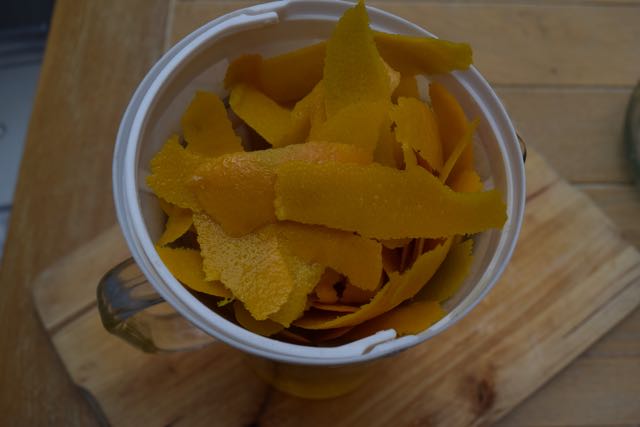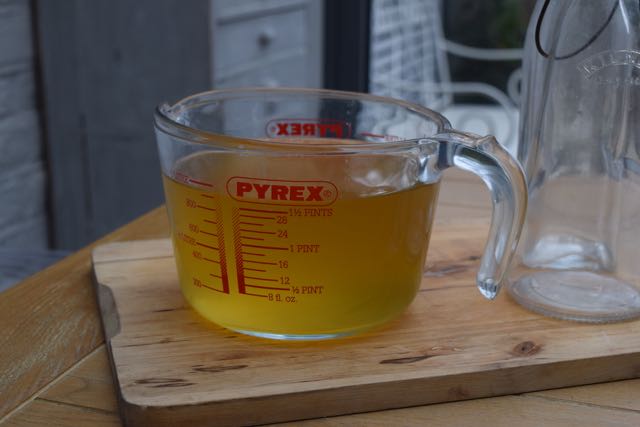 Pour your fresh stash of citrus Orangecello into pretty bottles, I managed to get mine into two bottles with enough for two fairly large test glasses for Clyde and I to sample *inhale*. Leave to chill for at least 4 hours, or longer.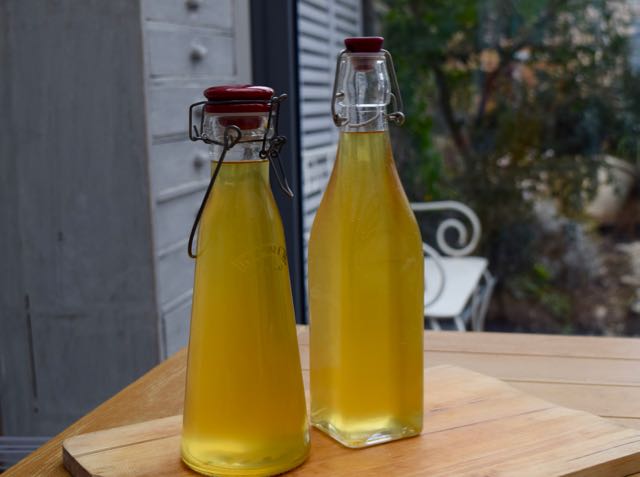 Serve this wonderful, chilled drink over ice for a refreshing post dinner palette cleanser.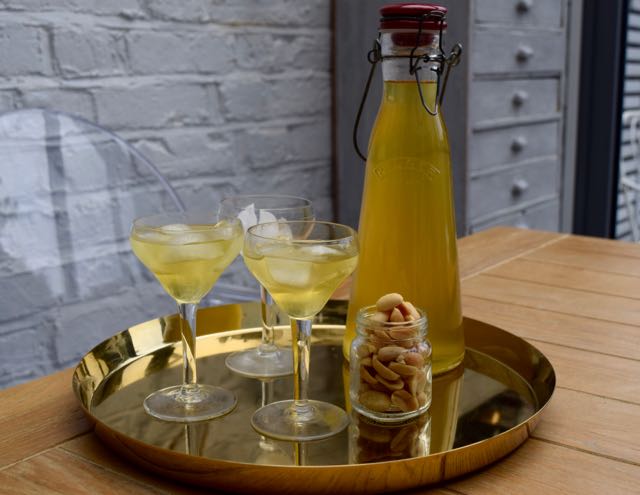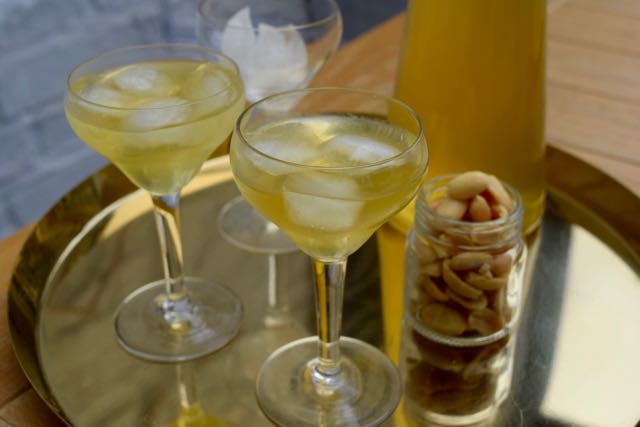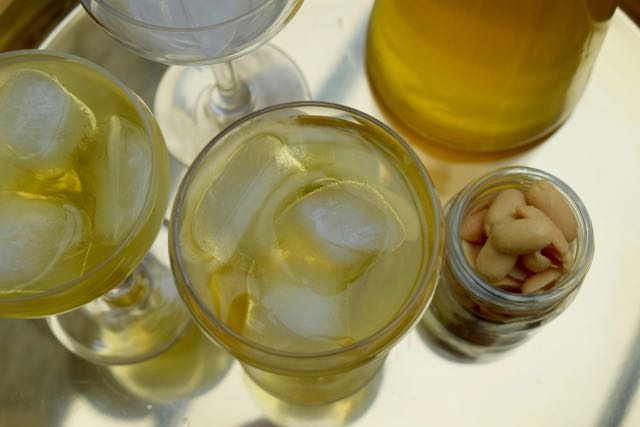 Simple, citrus, fresh, punchy and really quite stylish. This season, brace yourself, because orange is the new lemon.
Have a lovely weekend in the warm, while it lasts.
Lucy x
Orangecello Recipe
Makes around 1.25 litres
You will need a large jar for making and 2 x 750ml bottles for storing
6 or 7 large oranges, organic if you like, well washed
700ml vodka
300g caster sugar
600ml water
Take your large jar and give it a good wash. Wash the oranges then peel with a vegetable peeler into large strips. Make sure there is no pith on the peel or this will impart a bitter flavour. Add these to the jar. Pour on the vodka, give it a good swill around then put the lid on and leave for 4 to 5 days in a cool dark place.
Once the time is up, add the sugar and water to a sauce pan and bring to the boil then simmer for 5 minutes or until the sugar has dissolved. Leave to cool for around 20 minutes.
Pour the sugar syrup onto the orange and vodka mixture, swill again, then leave overnight in a cool dark place.
Strain the Orangecello through a coffee filter or a fine sieve into a jug then decant into serving bottles. Discard the peels. Refrigerate the Orangecello for at least 4 hours or until chilled, before serving. Store in the fridge and serve over ice.
This will keep in the fridge for around a month, or longer, I suspect.
SaveSave
SaveSave