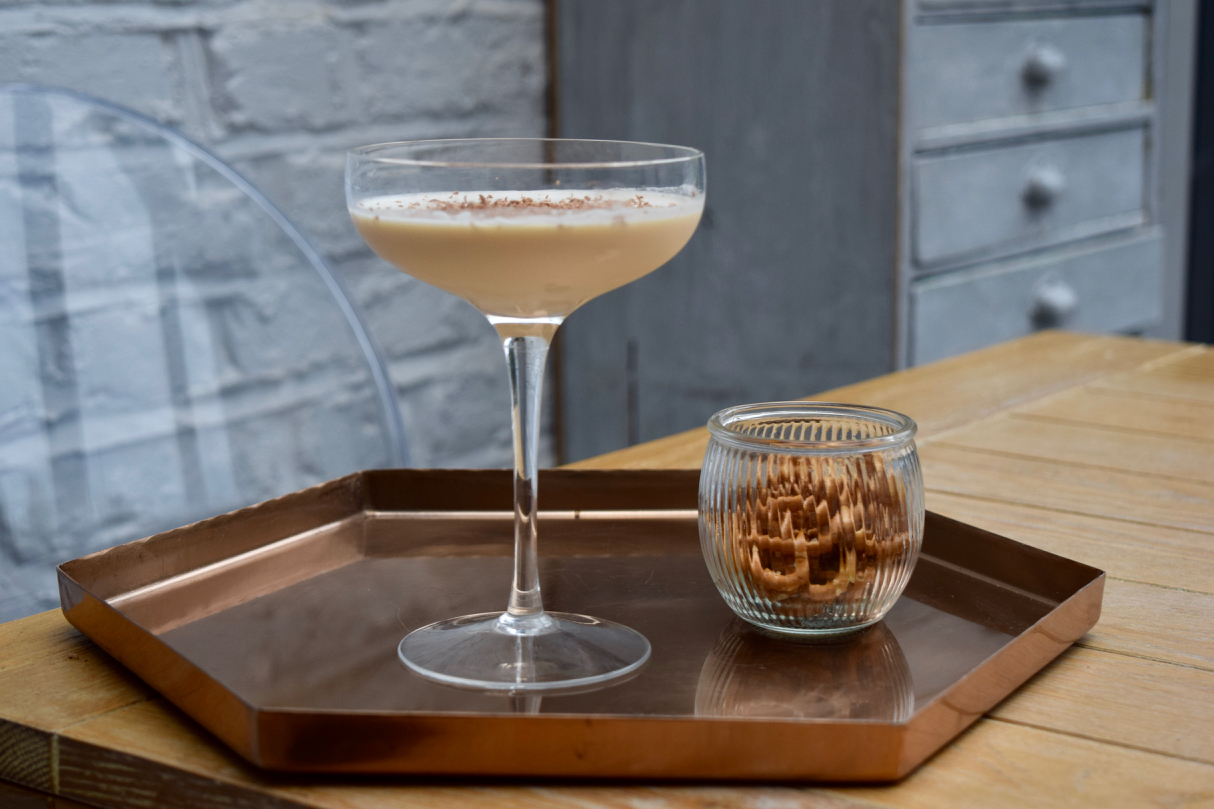 P.S. I Love You Cocktail recipe
I am not overly romantic and can't bear schmaltzy public displays of affection, but sod it, here goes. Clyde turns 50 next week, so this weeks Friday Cocktail is dedicated to him. We've been together since we were 16 and 17, when both of us had perms and our idea of a cocktail was a dry Martini and Lemonade *still a favourite with Clyde*. So what better way to mark this special birthday than with a P.S. I Love You, just for him.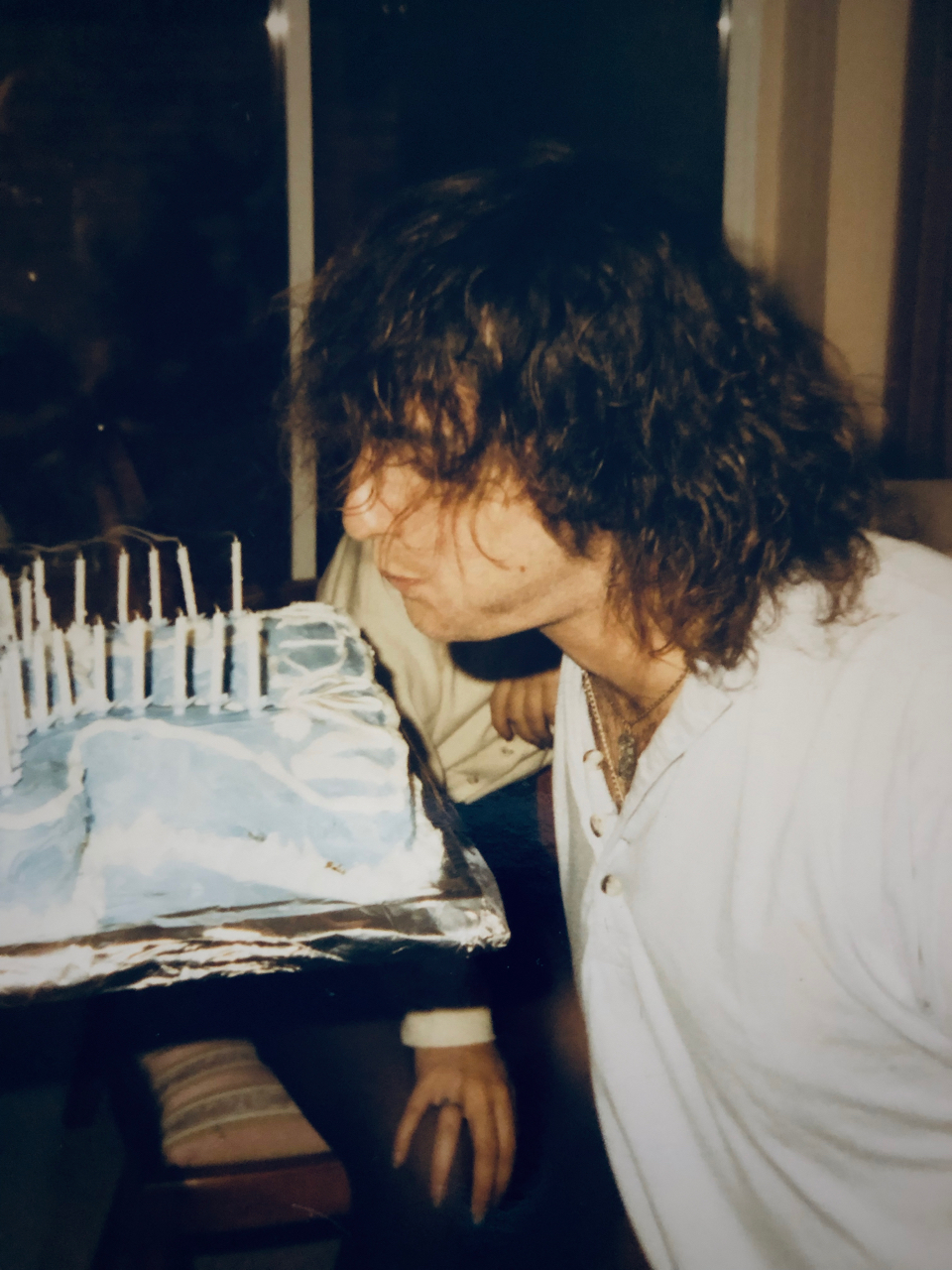 This brilliant photo of Clyde, which he won't thank me for, is from his 21st Birthday. He still has mad hair, but given his impending 50 years, that alone is a minor miracle. This P.S. I Love You cocktail has not just been picked for it's soppy name, it actually features most of Clyde's favourite cocktail ingredients. This creamy, enticing drink features not only Baileys, coffee liqueur, Amaretto and rum, but has a splash of cream to make this the ultimate Birthday cocktail of choice. I only had white rum, even though the recipe called for dark rum, as much as I love Clyde, I wasn't going to go and buy a whole bottle just for 25ml. This cocktail is not as rich as it sounds, it's creamy, but has a lovely kick and warm nutty, coffee notes.
This cocktail is definitely a bit of Clyde. We will be away for his actual big day, so this Cocktail Friday we will be raising a P.S. I Love You or two and chuckling at more photos of his 80's hair.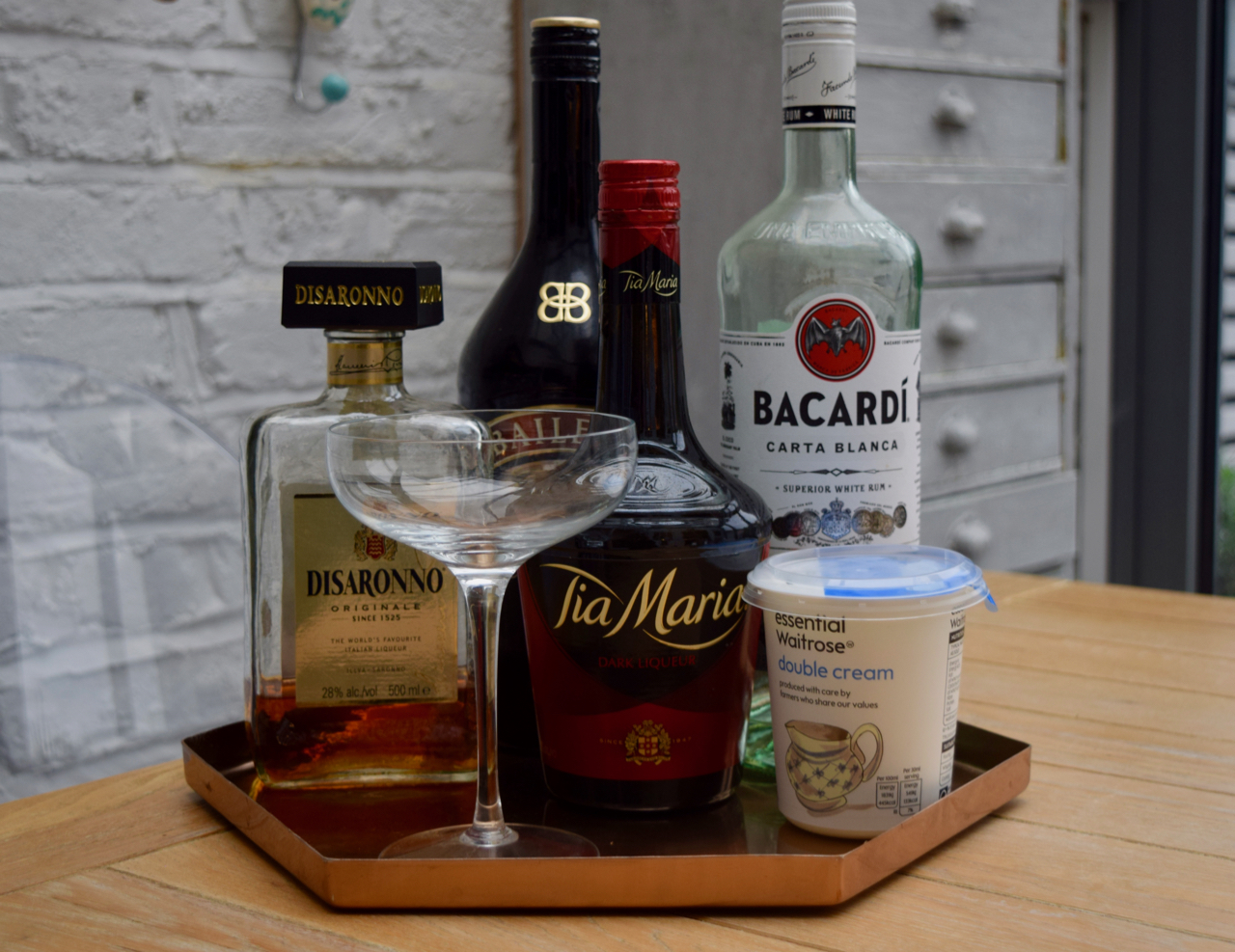 Literally this line up is an array of all Clyde's favourite drinks. With Bailey's being top of that list. Like I said, the original recipe called for dark rum, but this was still just wonderful with white rum.
Make a start with your cocktail shaker and a handful of ice, of course.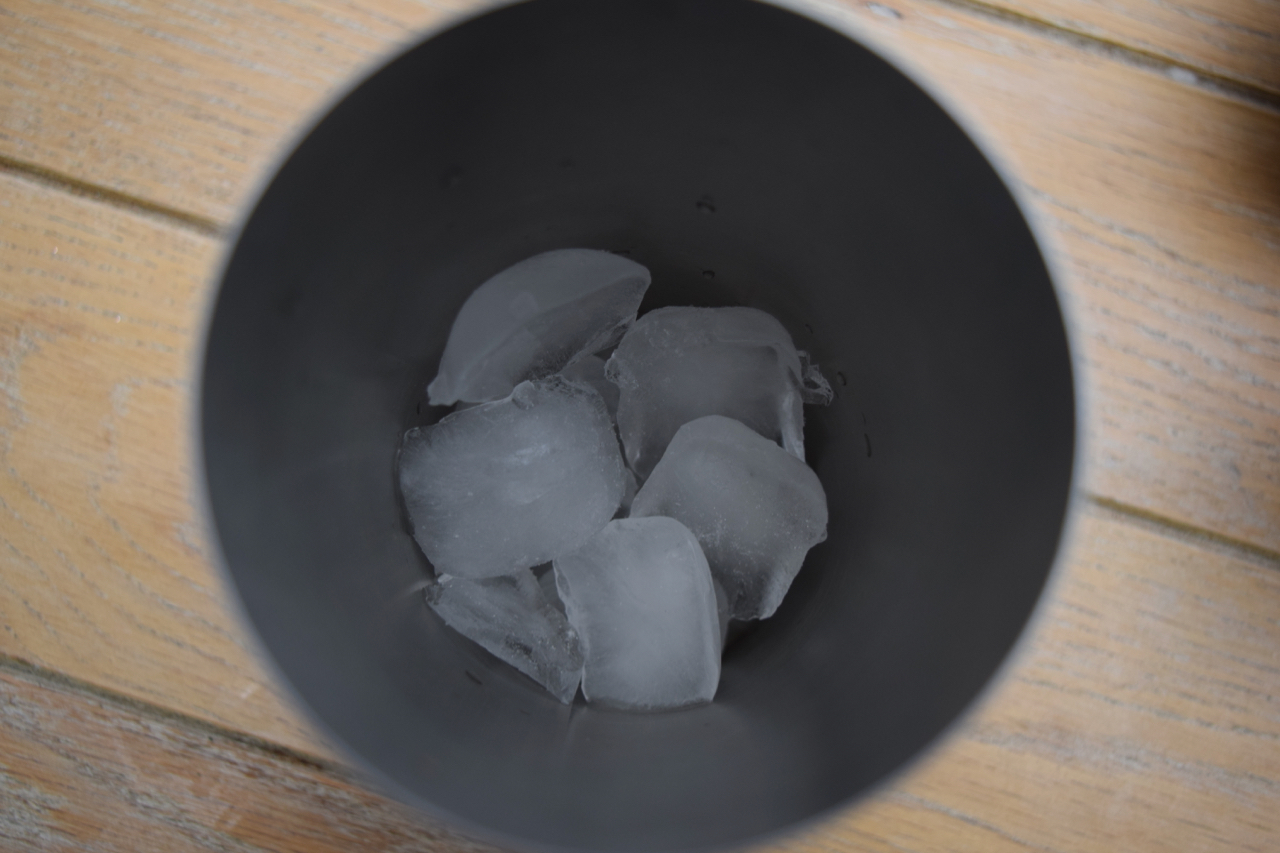 Next, follow in with the Baileys or other Irish Cream and then the Amaretto.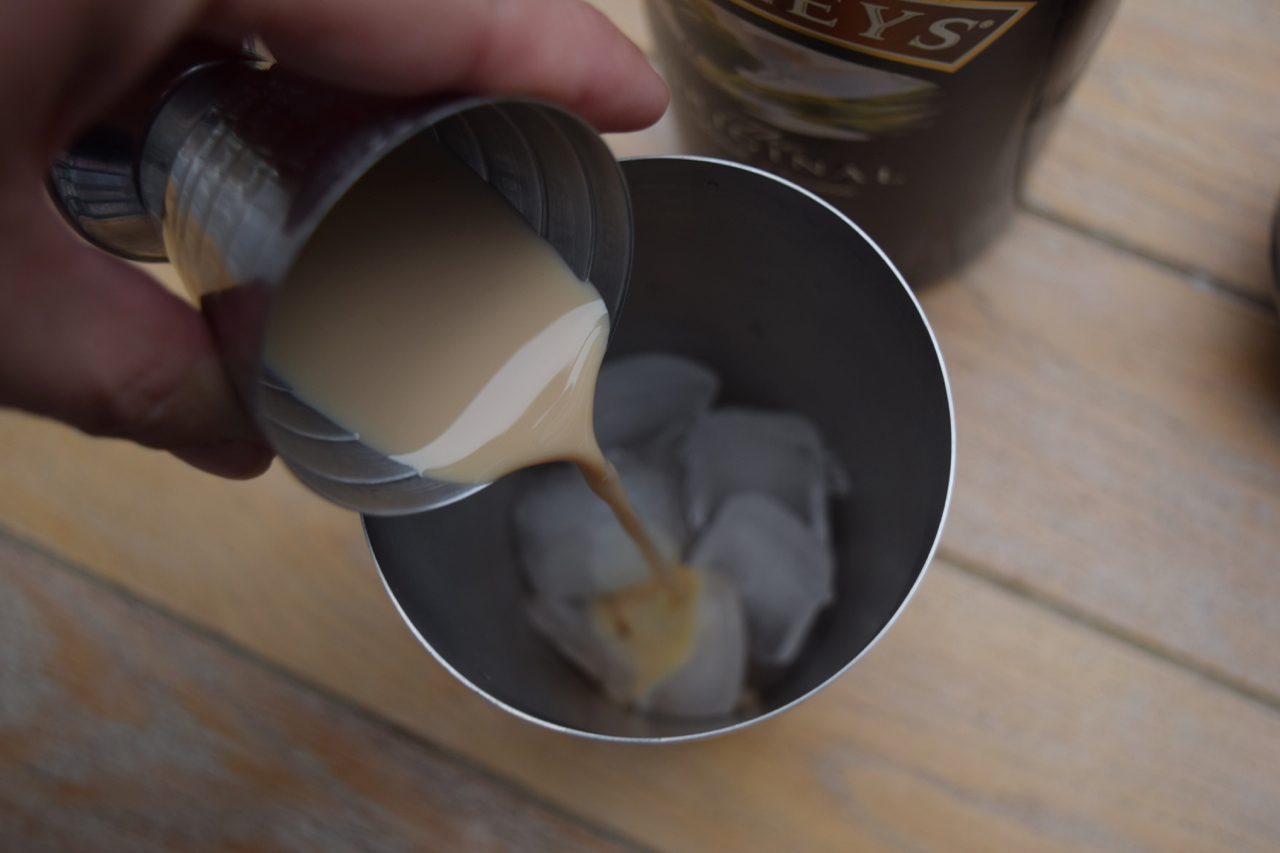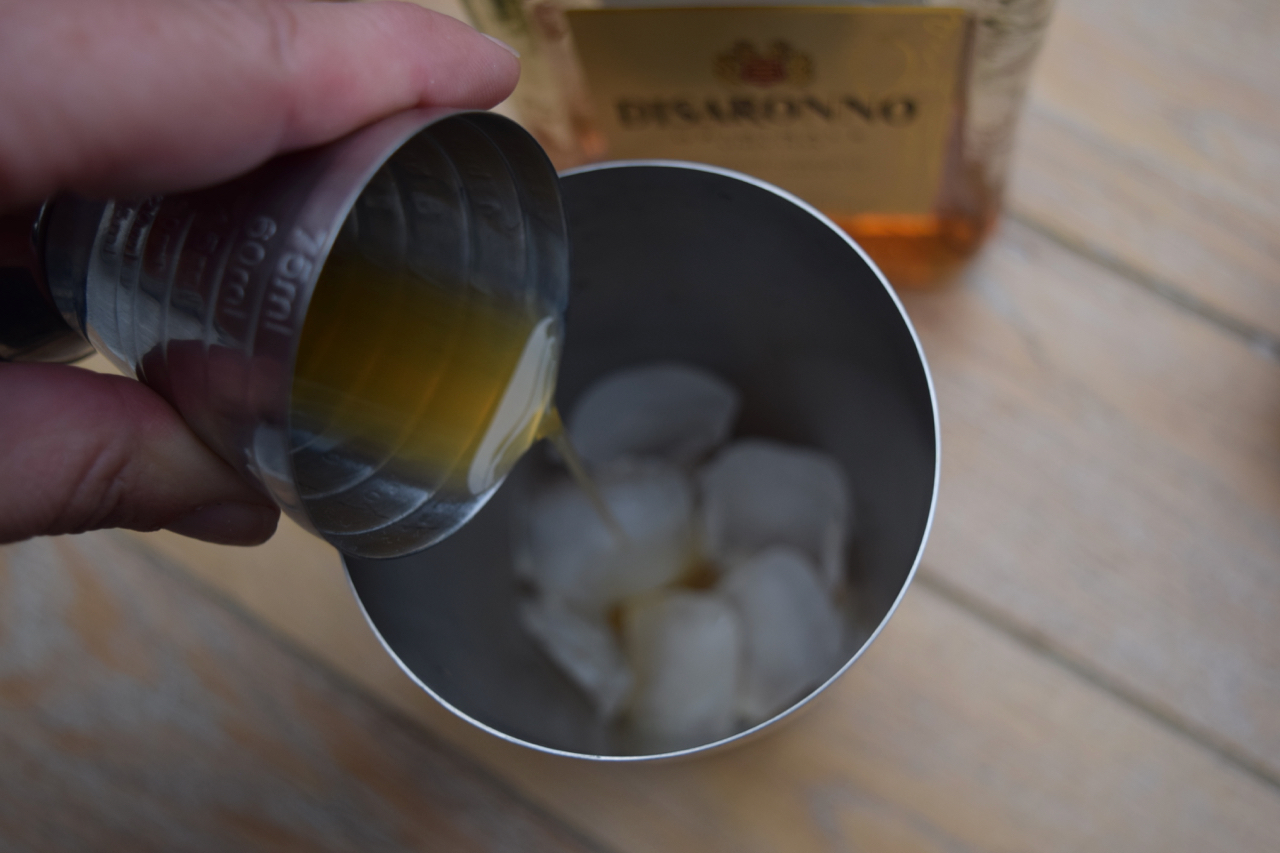 Now, it's the turn of the white rum and the coffee liqueur, such as Tia Maria or Kahlua.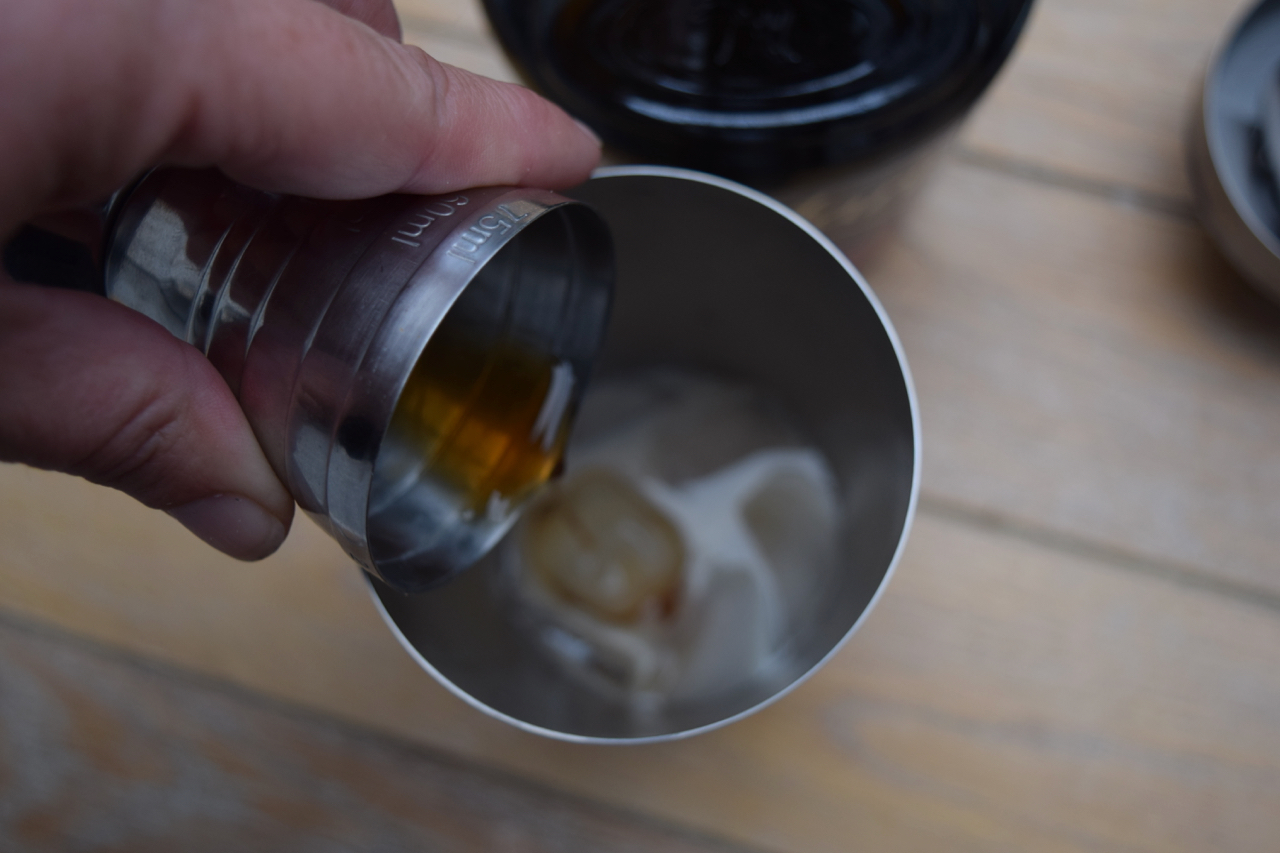 Finally add the cream then shake until the shaker feels super chilled.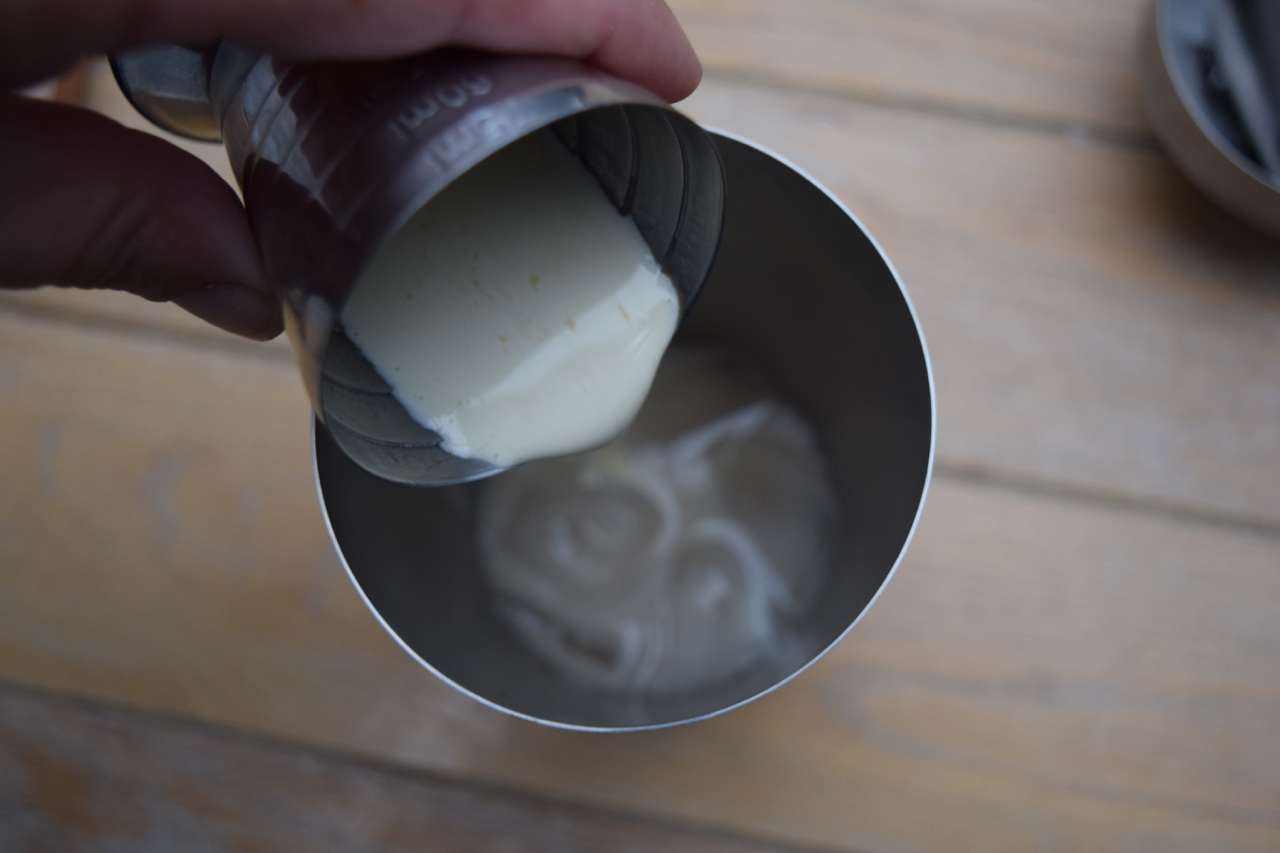 Once chilled, pour the cocktail into a jug, straining out the ice. Then tip it back into the shaker for a final dry shake.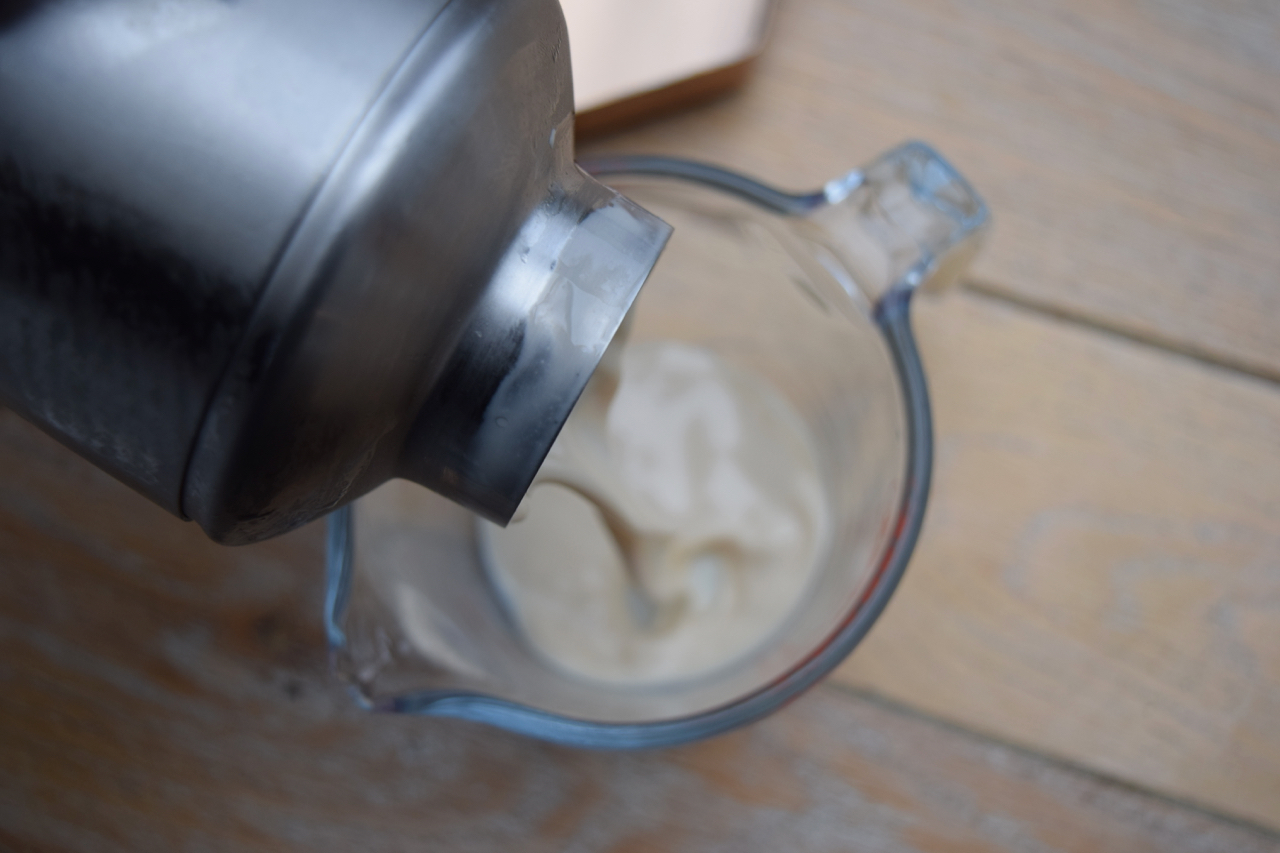 After the dry shake, pour into a chilled cocktail glass and garnish with a grating of chocolate.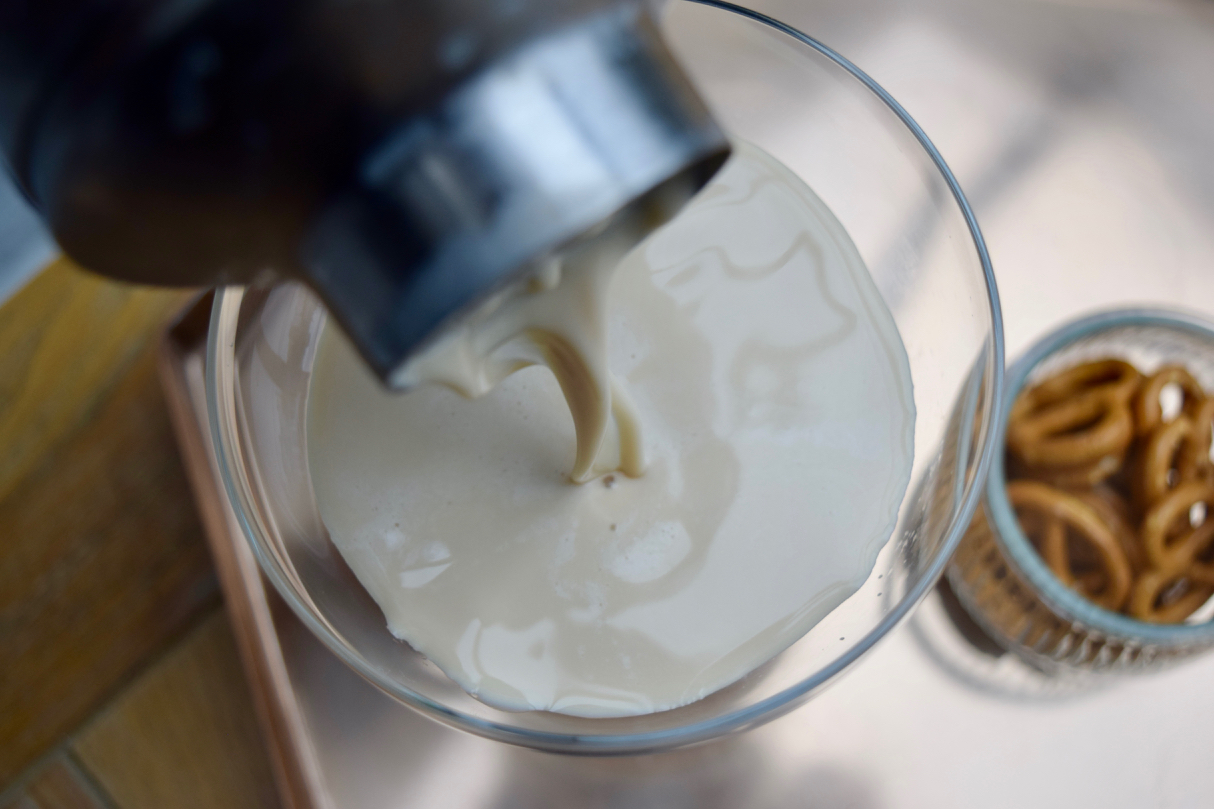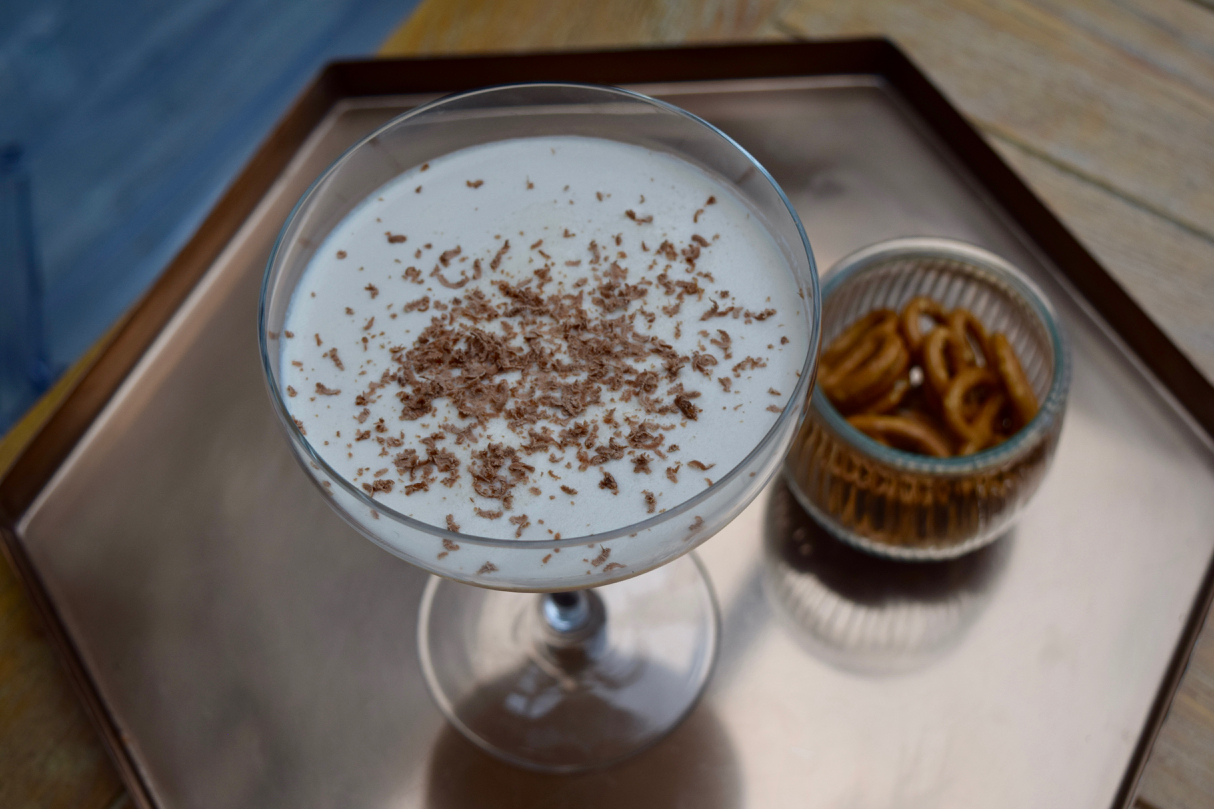 Share this with someone you love. Or not, it's up to you.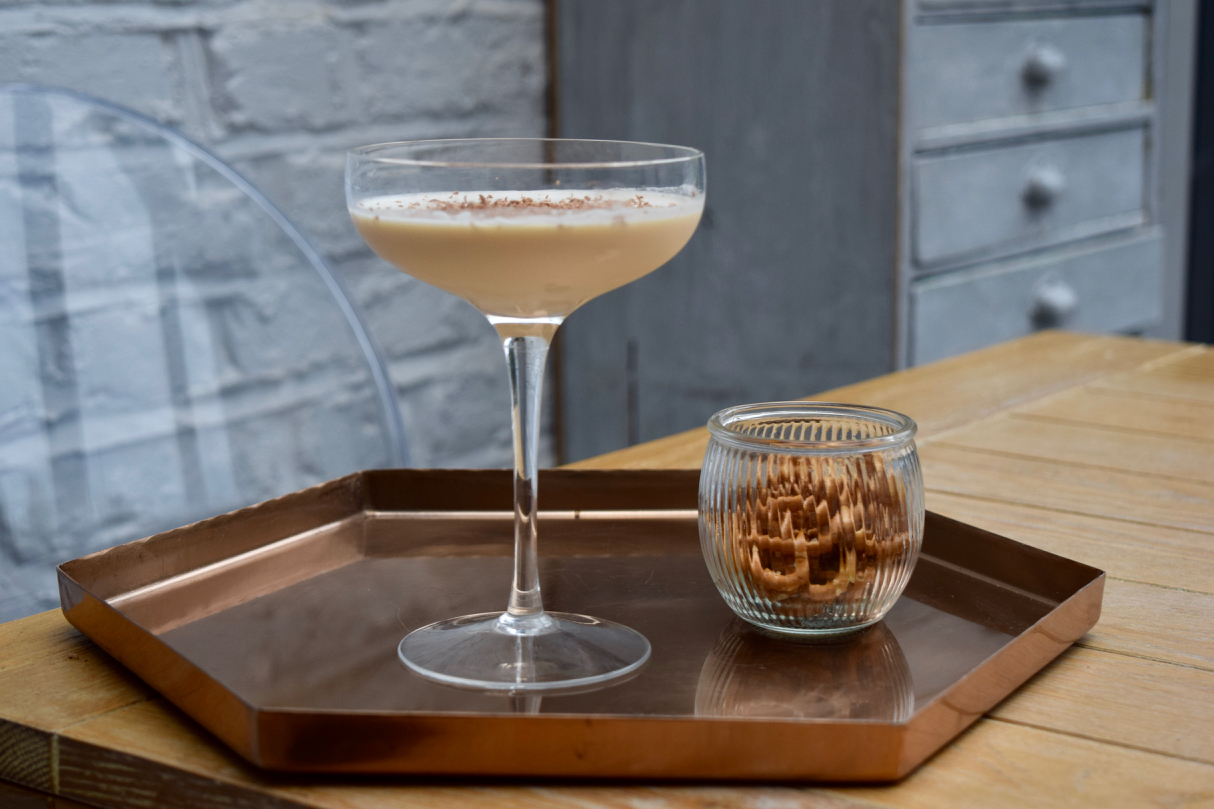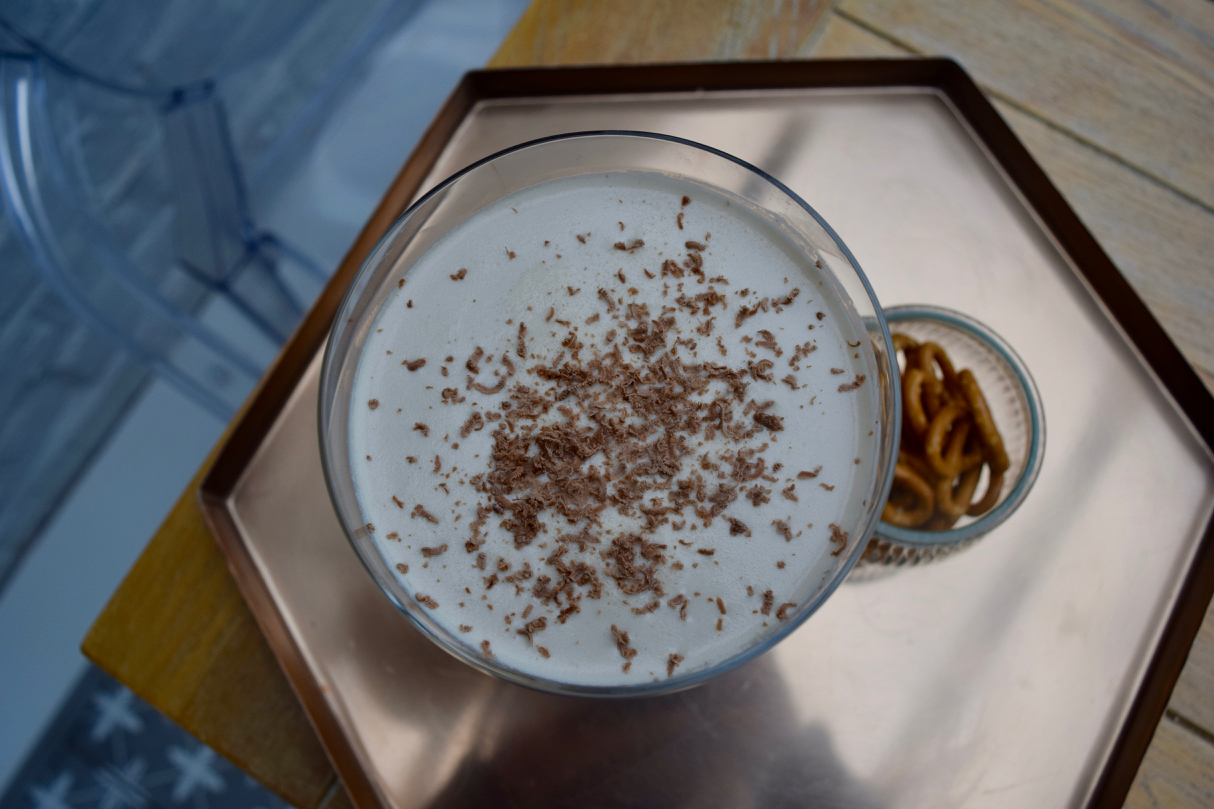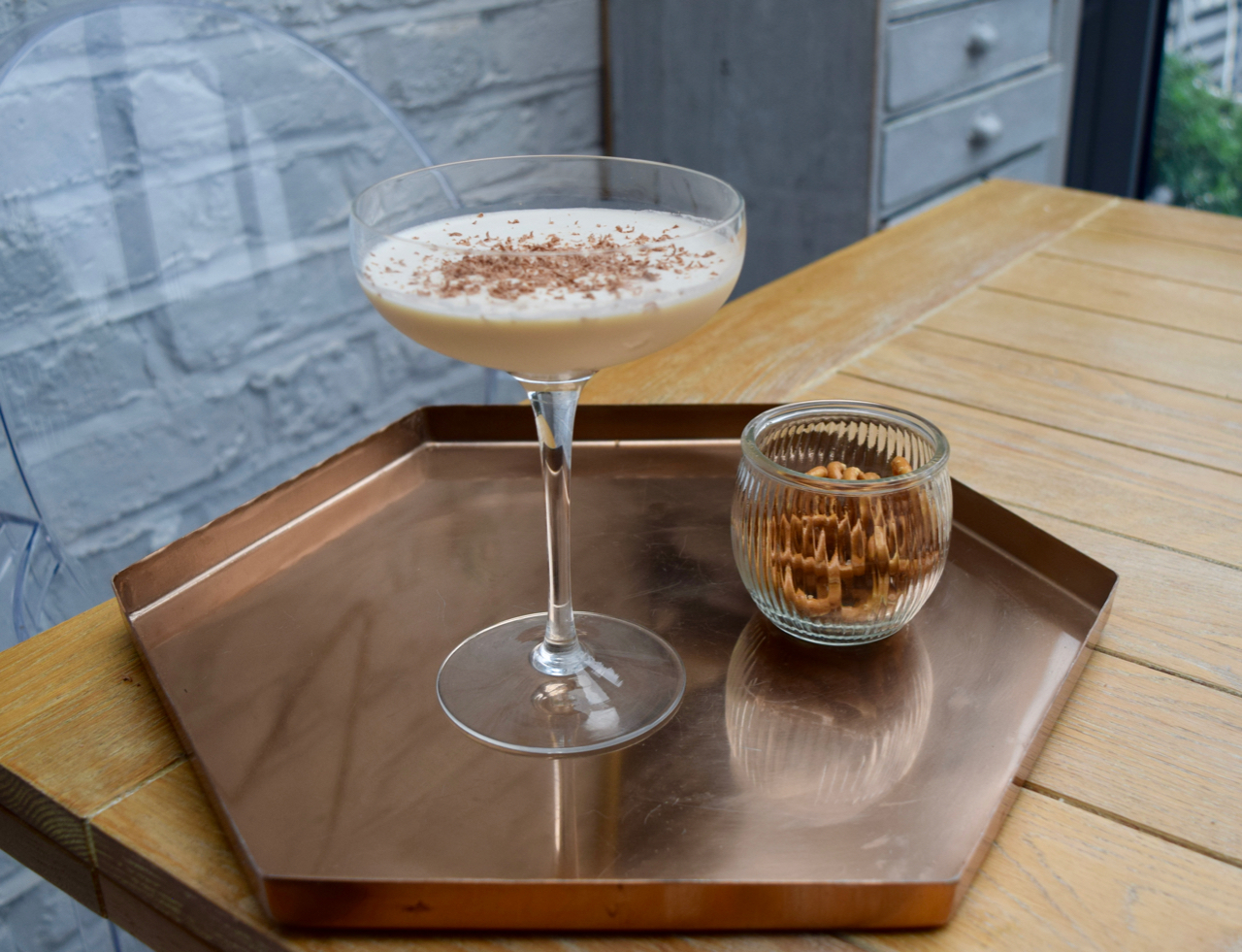 Nothing says P.S. I Love You like a cocktail on your birthday. We've celebrated more landmarks together than I care to mention, and that means a lot of bloody cocktails. Happy Birthday, Clyde.
Have a lovely weekend.
Lucy x
P.S. I Love You Cocktail recipe
Makes 1
You will need a cocktail shaker and a lovely cocktail glass
25ml Irish Cream Liqueur
25ml Disaronno Amaretto
25ml Rum, dark is best but I only had white and it was find
15ml Coffee liqueur such as Tia Maria or Kahlua
25ml double cream
Ice
Grated chocolate to garnish
Take your cocktail shaker and add a good handful of ice. Pour in the Irish cream liqueur, Amaretto, rum and coffee liqueur. Follow in with the cream then shake the shaker until super chilled.
Strain into a jug to get rid of the ice then pour back into the shaker and dry shake for a further 30 seconds.
Pour into your chilled cocktail glass then garnish with some grated chocolate.