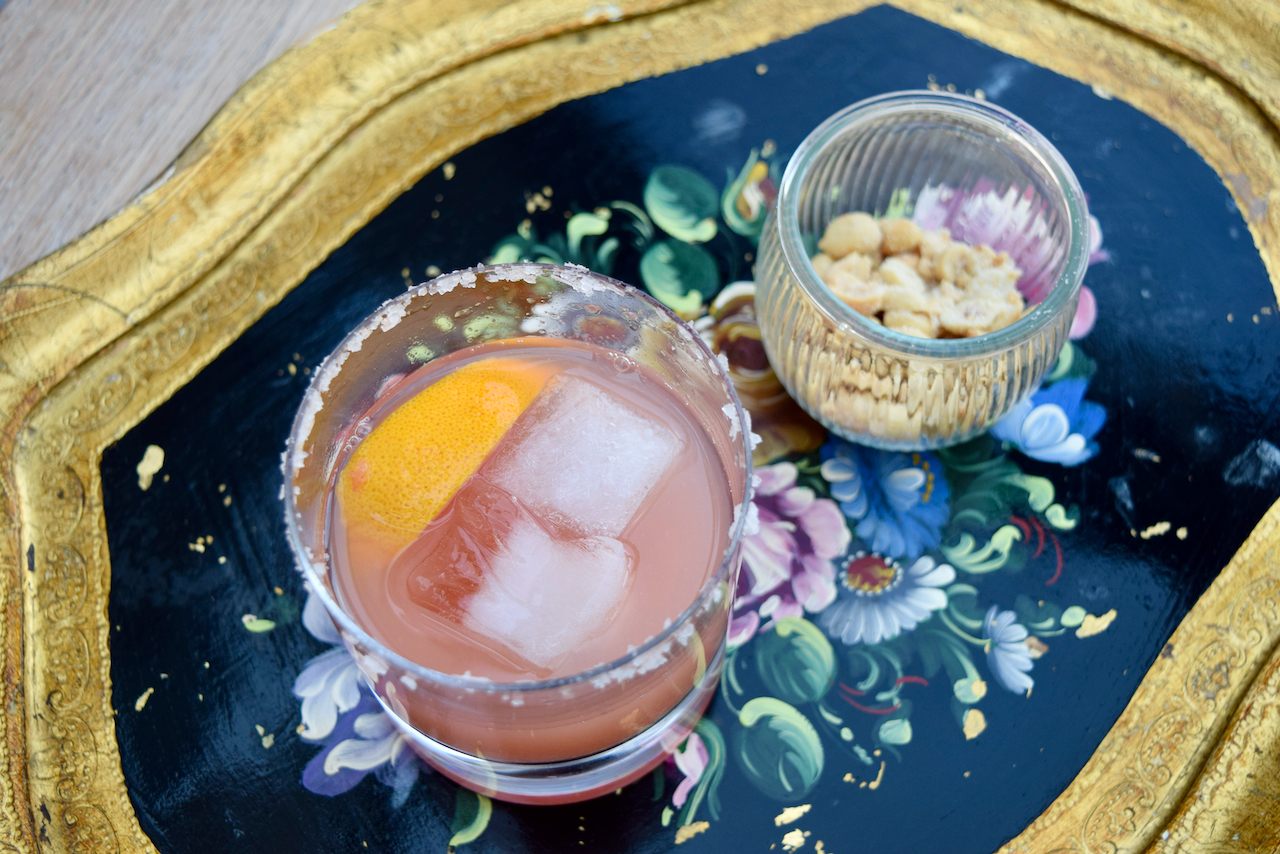 Salty Dog Cocktail recipe
I am late to the grapefruit and the salty rim party. I used not to love grapefruit; it was far too bitter for my childish taste, but now I'll mix pink grapefruit juice with bloody anything. The salt based rim avoidance was more laziness, but it's so essential in this Salty Dog, even I could be arsed to make the effort.
Now a Salty Dog is so simple, it's embarrassing. The only choice you have to make is if you'd prefer gin or vodka with your freshly squeezed grapefruit juice. I, of course, went for gin, but if this isn't your thing, go vodka. The freshly squeezed juice is a must; it's such a huge part of this cocktail, this isn't the time for a carton of long life grapefruit. The salted rim *it can't be just me that titters at that description surely?* is also huge for this drink, it's simple and adds a savoury elegance.
Summer may be on its way and if it does arrive, rest assured I'll be sipping a Salty Dog in the garden for its duration.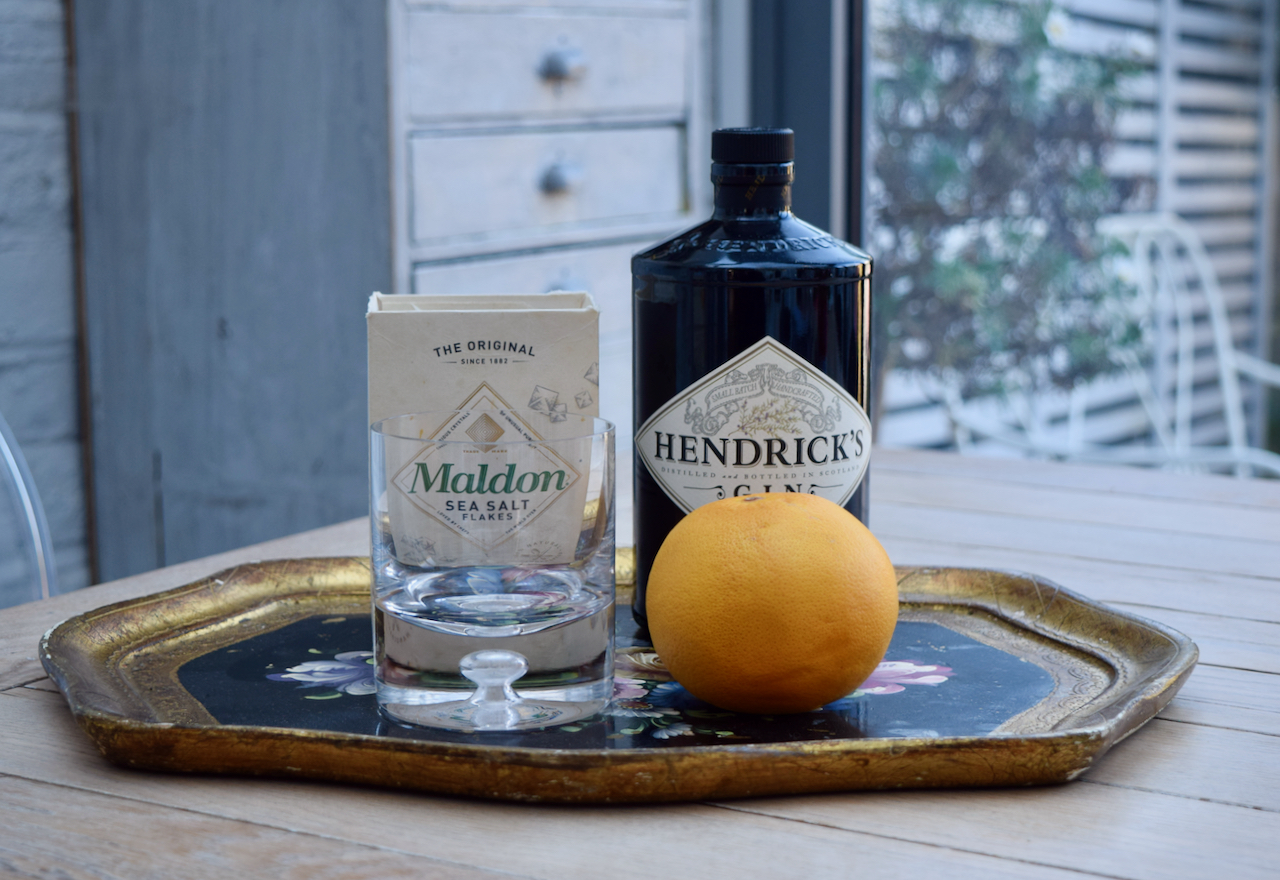 I went all out with my lovely Hendrick's gin for this Salty Dog; it's such a simple cocktail so the ingredients really stand out. The Maldon salt's out too, it makes for a lovely hit and looks sparkly in the *fingers crossed* sunlight.
Make a start with the aforementioned salty rim. Rub a slice of grapefruit around the edge of your glass, then roll the rim in a saucer of Maldon for a light dusting.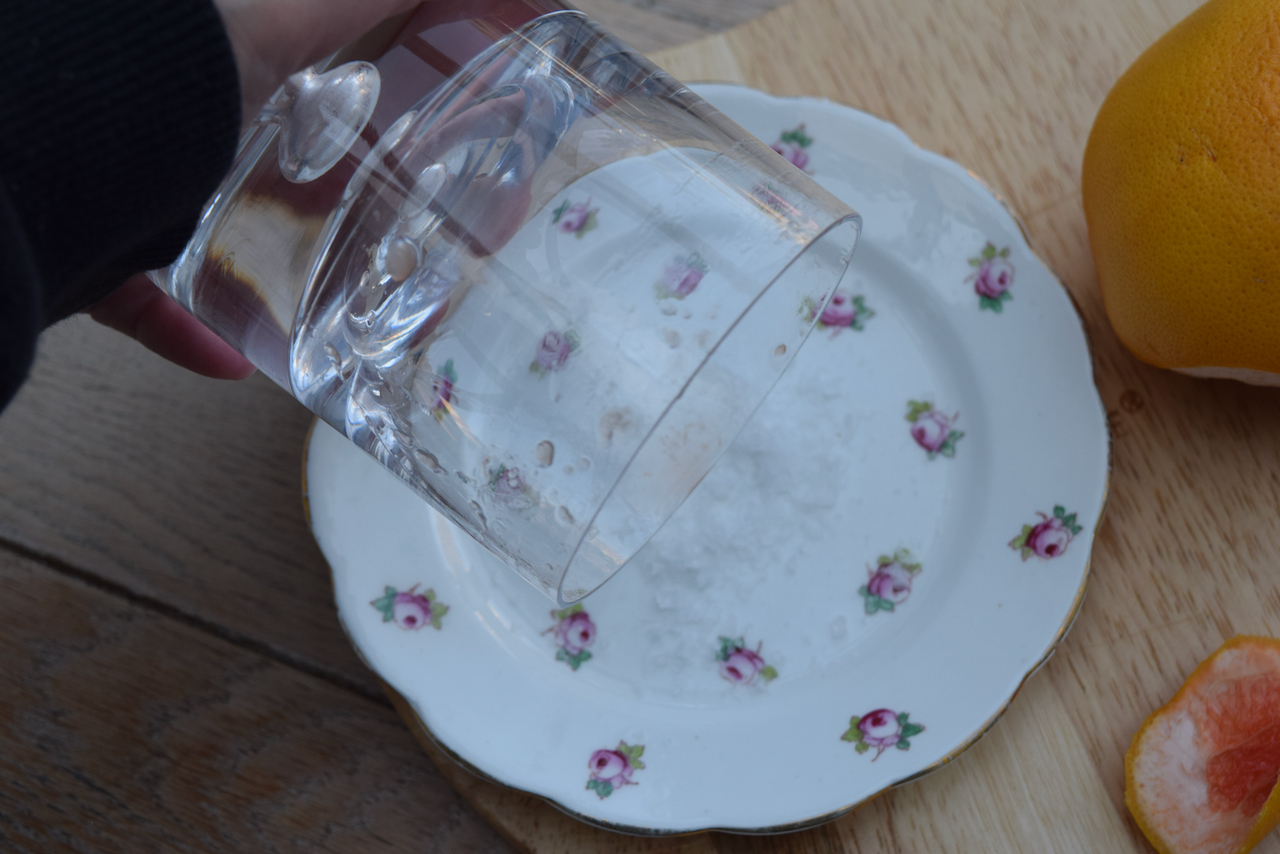 Add some large ice cubes to the adorned glass, then pour in the gin, or vodka, of your choice.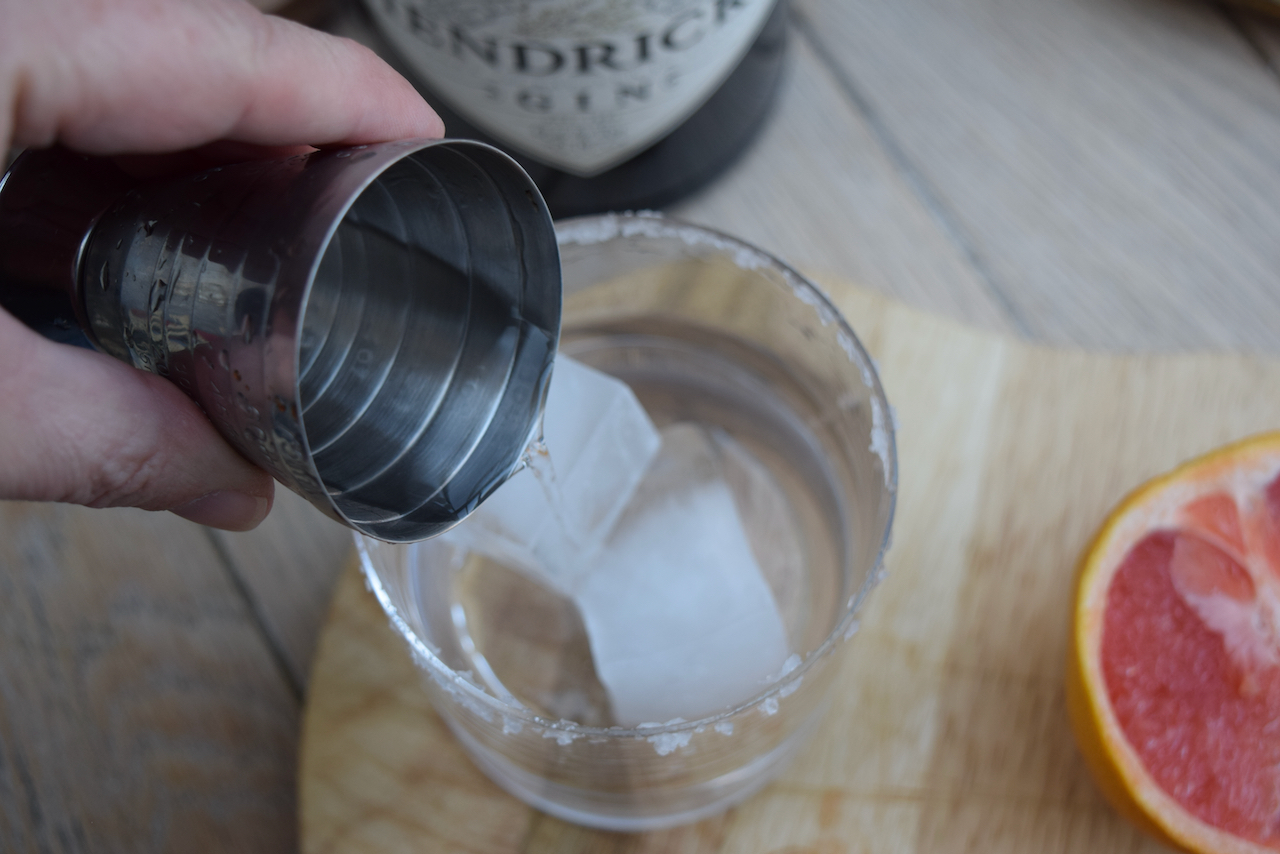 Next, squeeze your grapefruit, mine was a ruby variety, then pour over the gin and ice.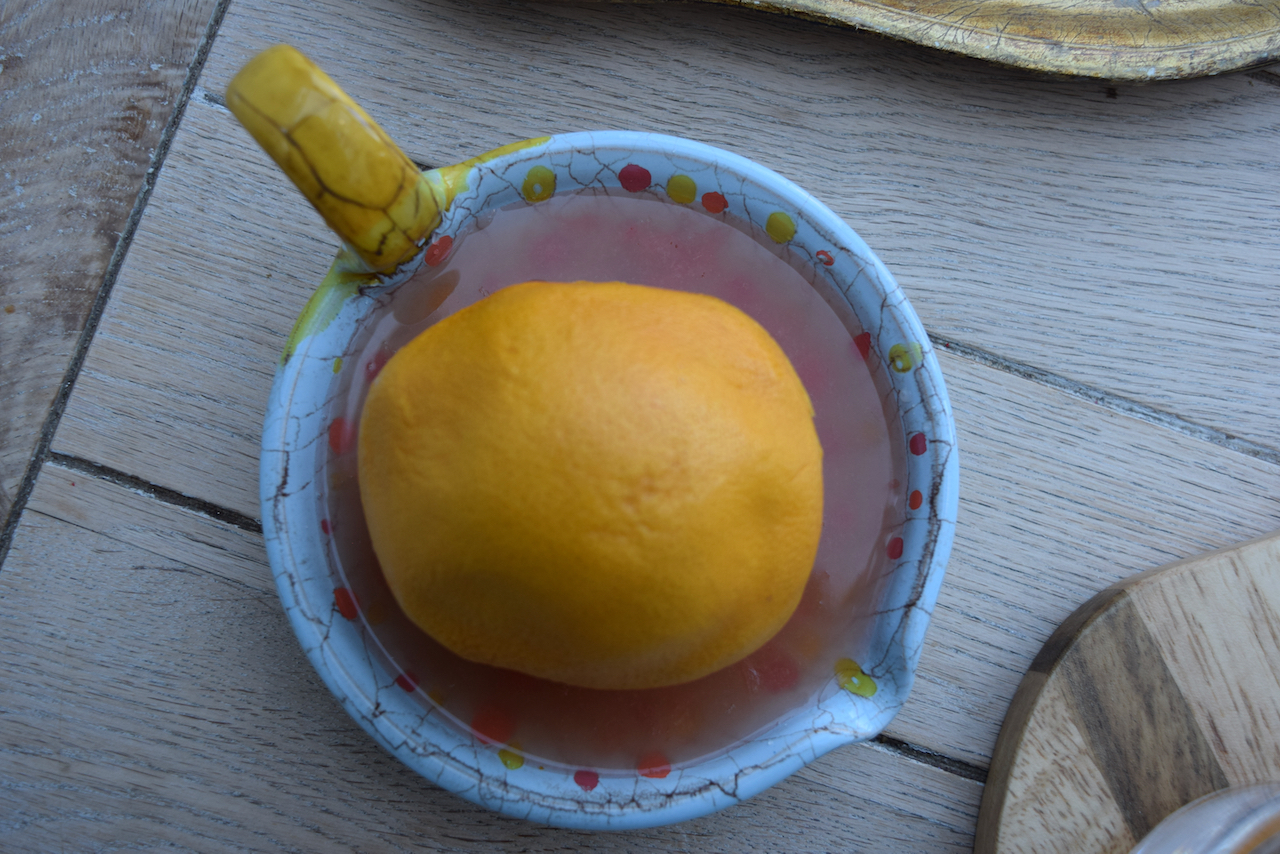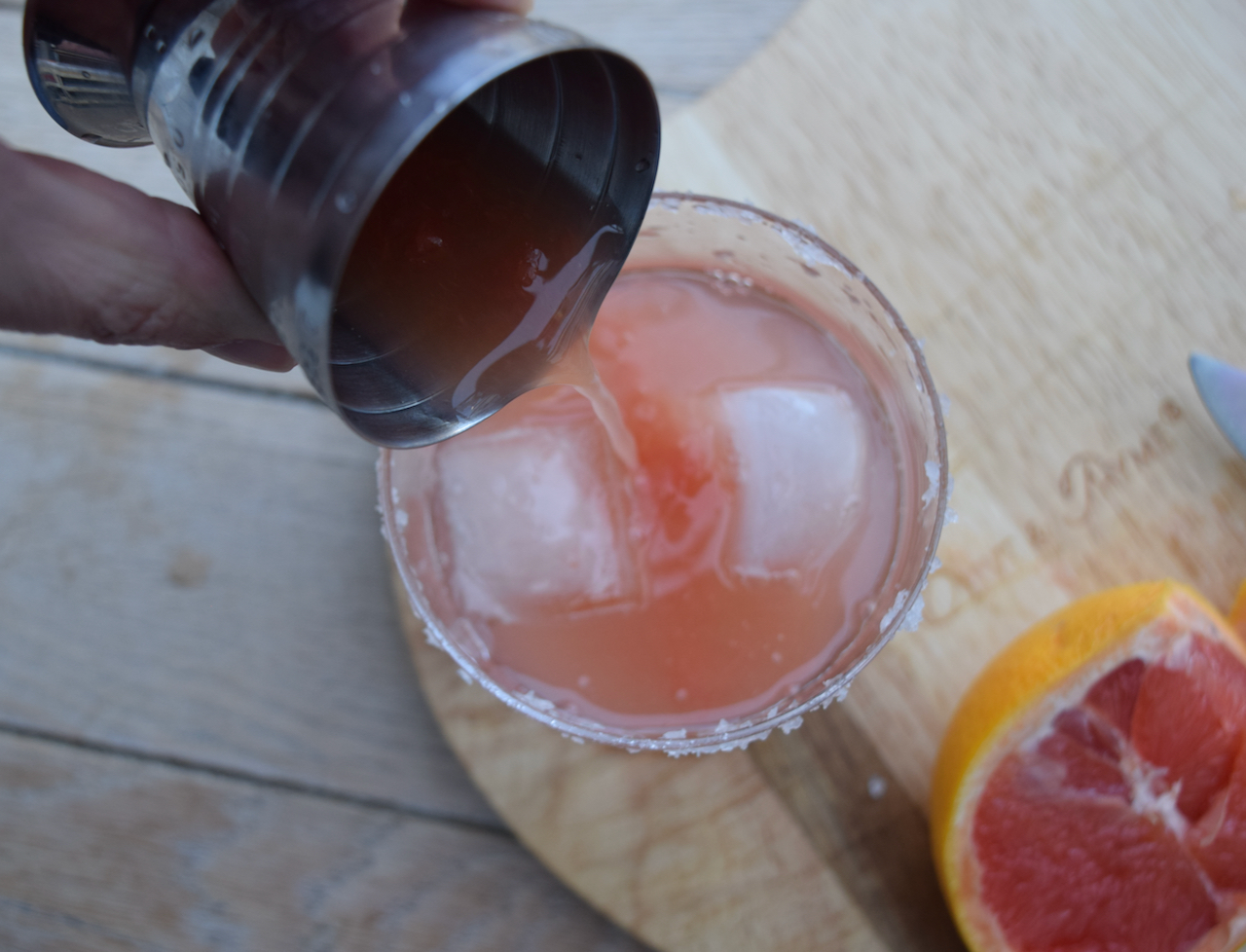 Gently stir the cocktail then drop in your slice of grapefruit to garnish. Sipping in the sun, here you come.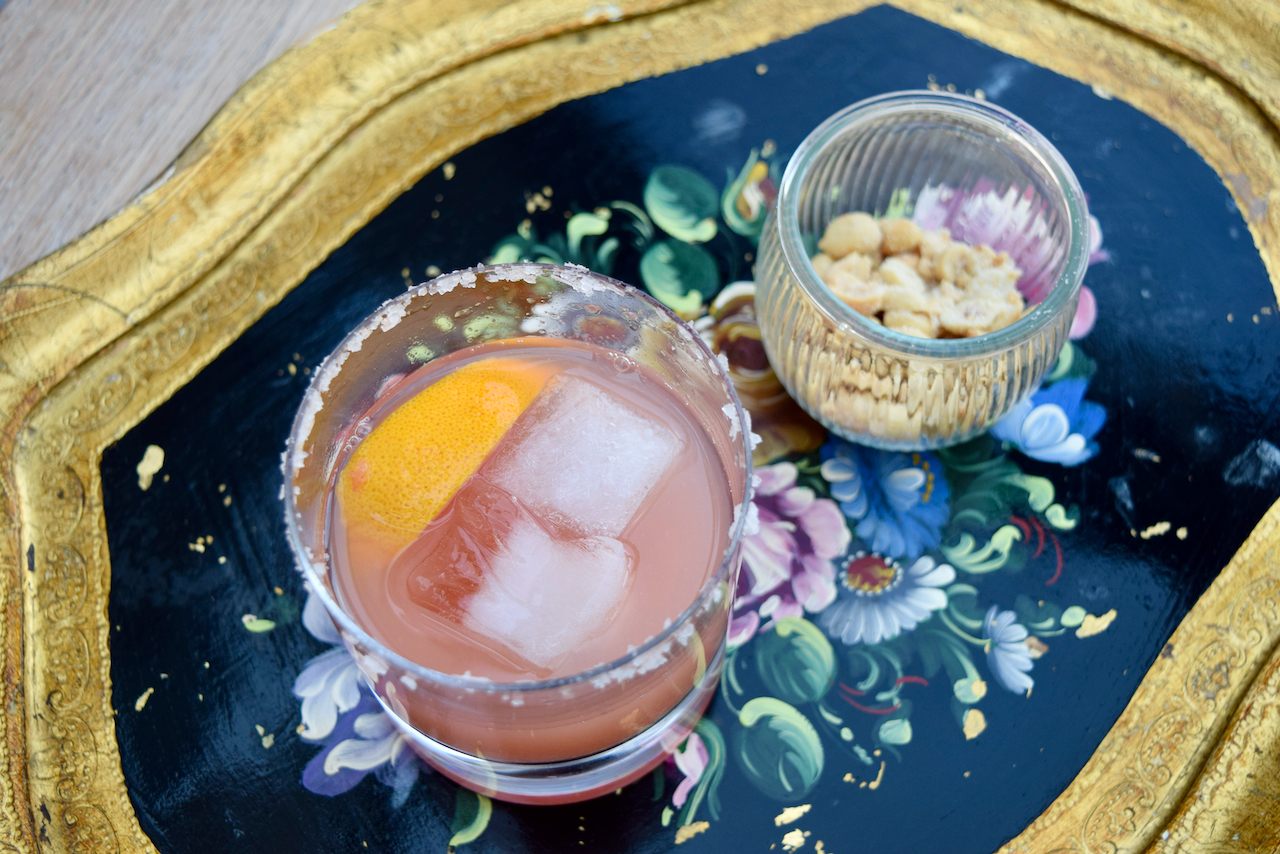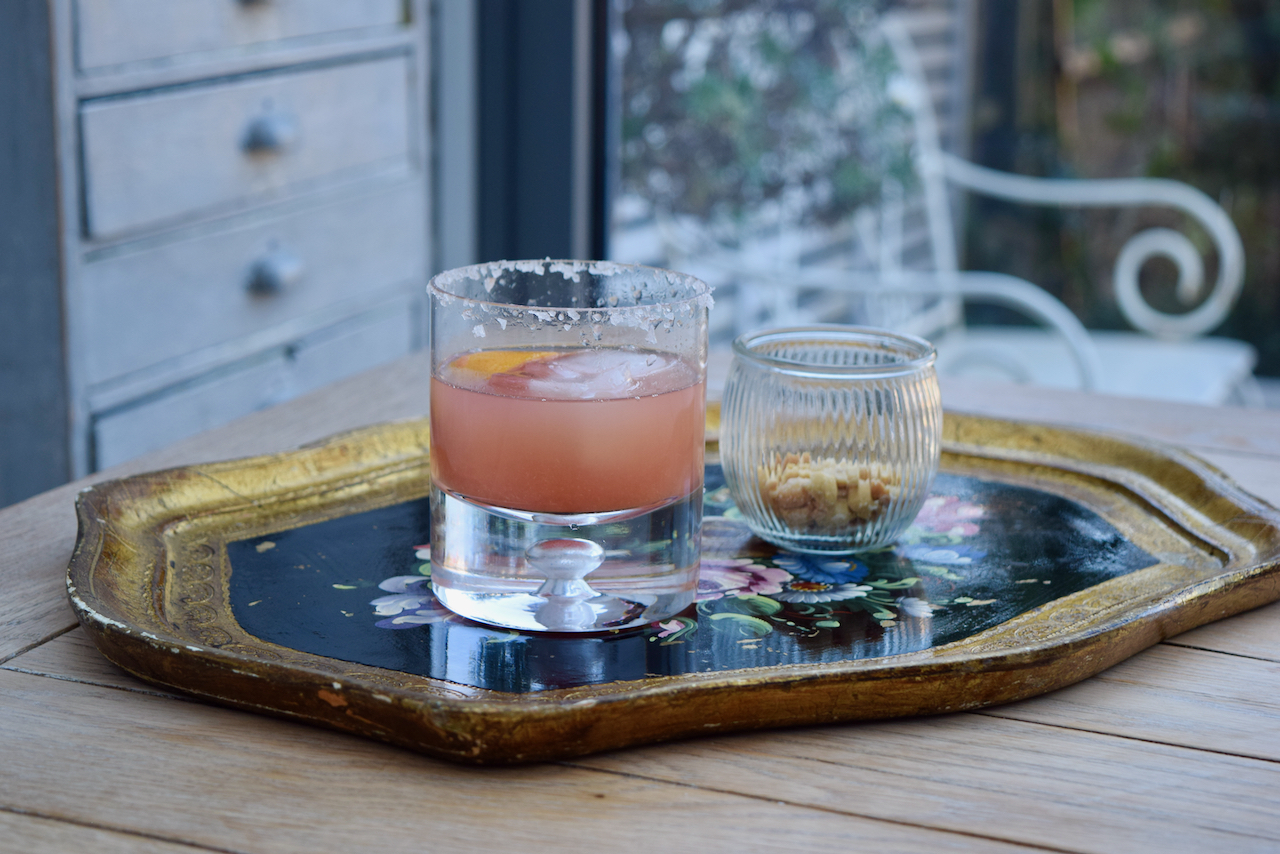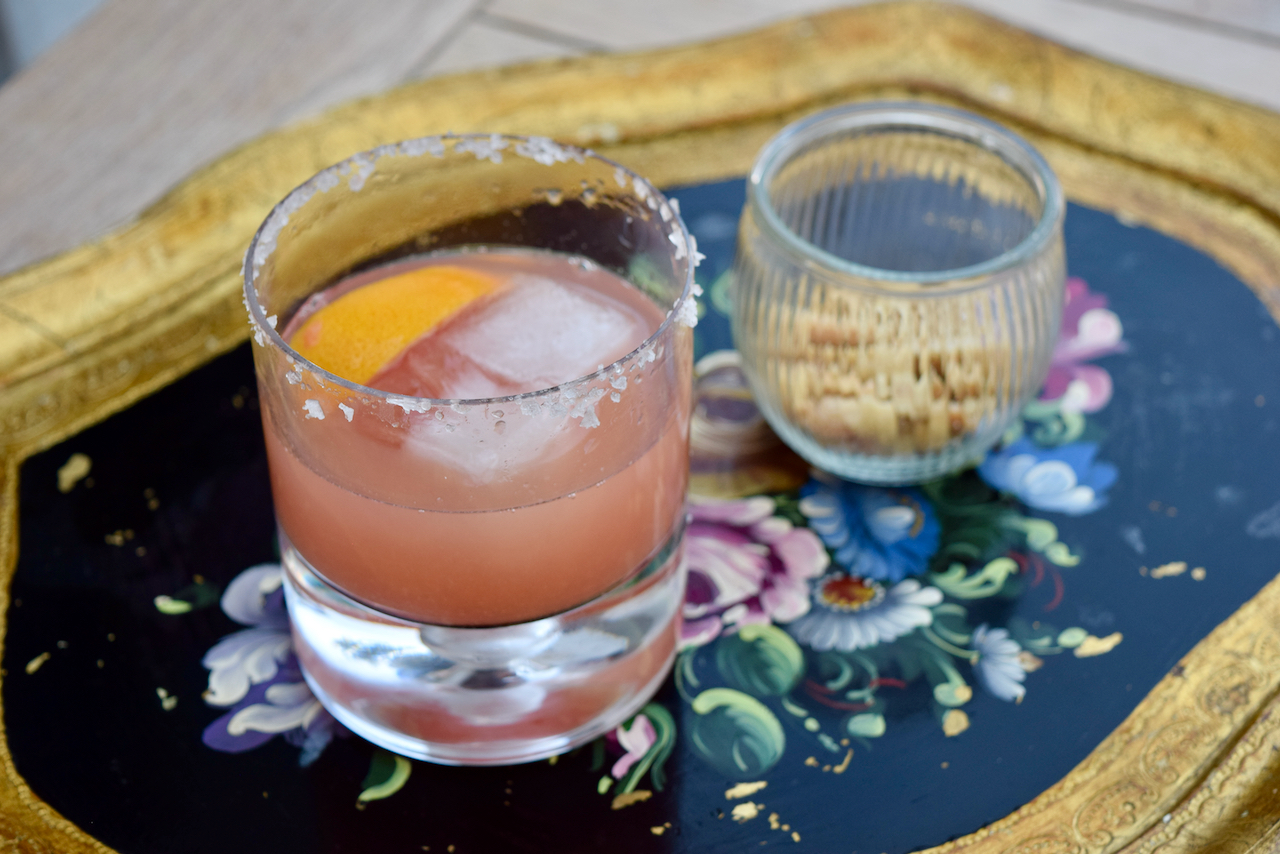 Fresh, chic and tasty, but that's enough about me. Enjoy your Salty Dog this cocktail Friday, come rain or shine.
Lucy x
Salty Dog Cocktail recipe
Makes 1
You will just need a rocks glass
Ice
Flaky sea salt to rim your glass
40ml gin, but use vodka if you'd prefer
100ml freshly squeezed grapefruit juice
Slice grapefruit or grapefruit zest to garnish
Take your chosen glass and rub the rim with a slice of grapefruit. Roll the rim of the glass in a saucer of flaky sea salt to lightly coat.
Add the ice to your glass and pour over the gin, or vodka, then pour over the freshly squeezed grapefruit juice. Gently stir then garnish with the grapefruit zest or slice.
Sip and feel summery.