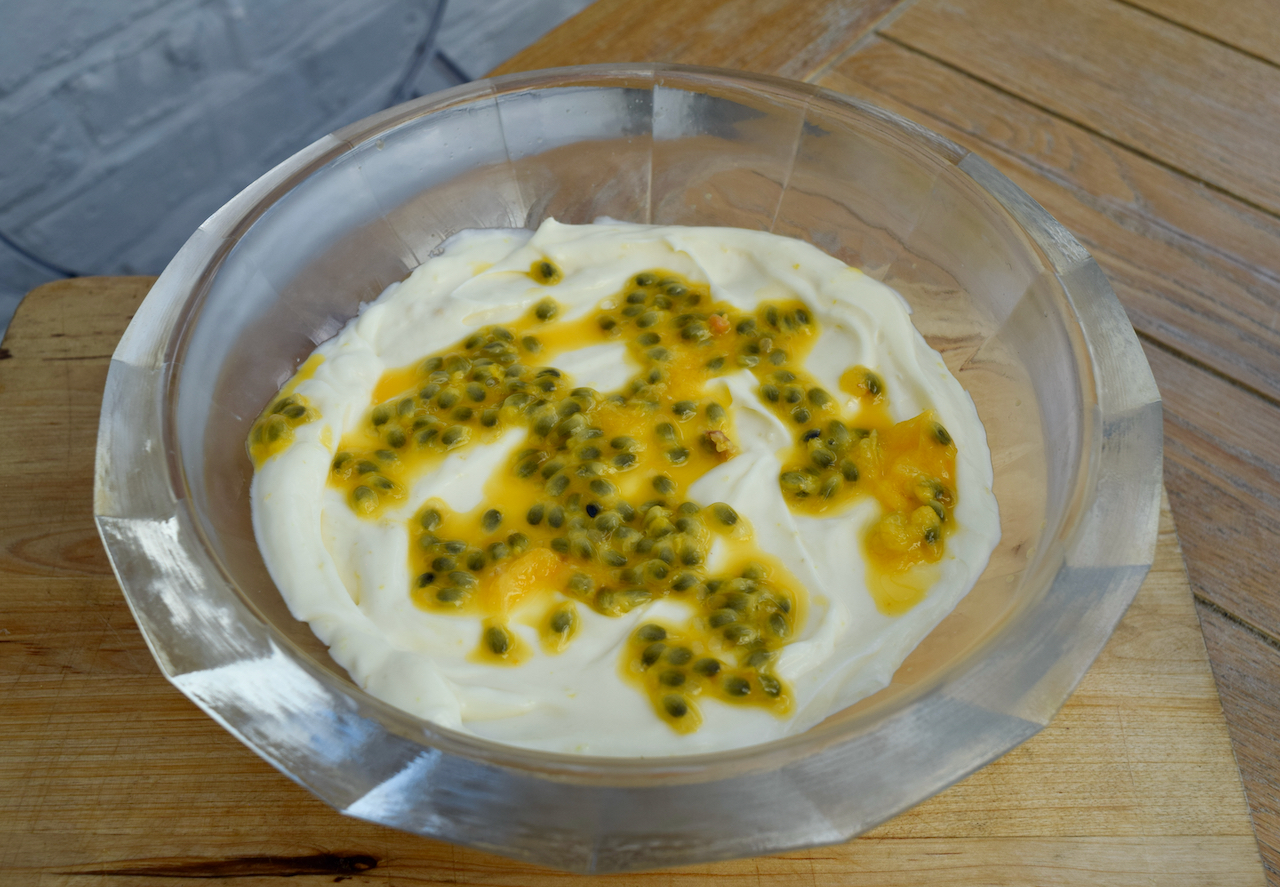 Quick Luscious Lemon Mousse Recipe
Condensed milk is a really underrated ingredient. It's been a total lockdown winner for me for ice cream in particular but now, for this Quick Luscious Lemon Mousse too. It's a great storecupboard standby, and if the super markets have sold out, our local newsagent has a plentiful supply. Just because we can't entertain people at home at the moment, doesn't mean we should forgo desserts. Desserts are for life, not just for pre lockdown.
I had this wonderfully quick, zesty, 3 ingredient mousse with my lovely Aunt. When she gave me the recipe I couldn't believe it was so simple. This Luscious Lemon Mousse tastes so much more complicated. As it turns out it's a mix of softly whipped cream. condensed milk with lemon zest and juice. Finish the whole business with a couple of fresh passionfruit for added zing. Serve in a big bowl or tiny tea cups for ease of portion control. I prefer a big bowl so you can go back for seconds. Serve with a biscuit of some nature, shortbread works well, add a touch of chopped crystallised ginger to my recipe for some spice.
My family are always grateful for a pud. This Luscious Lemon Mousse makes a refreshing change from yoghurt or half a packet of digestives. And no one need ever know you expended little or no effort making it.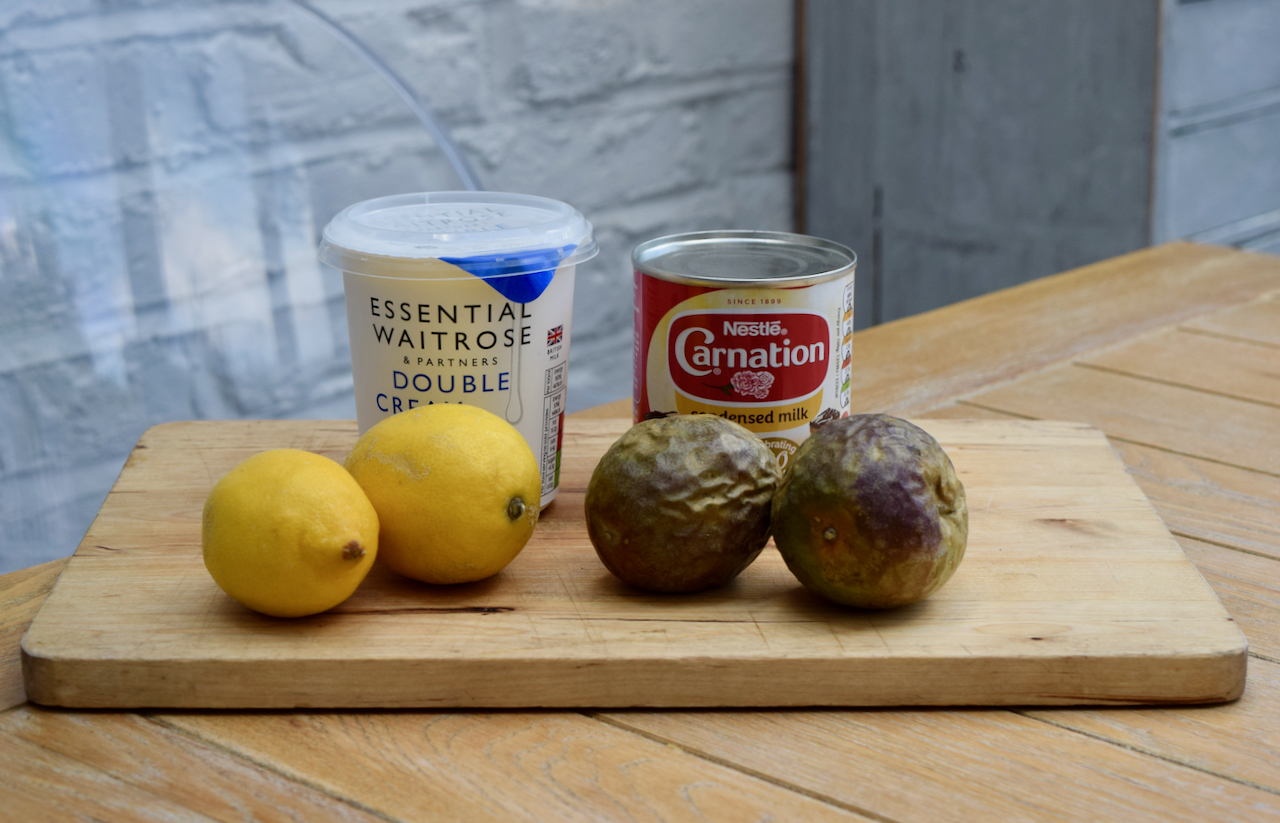 Almost an embarrassingly small line up for this recipe. The finished mousse definitely tastes as though you've made so much more effort than you actually have.
Make a start by whipping the cream until it holds soft peaks. Don't go for stiff here.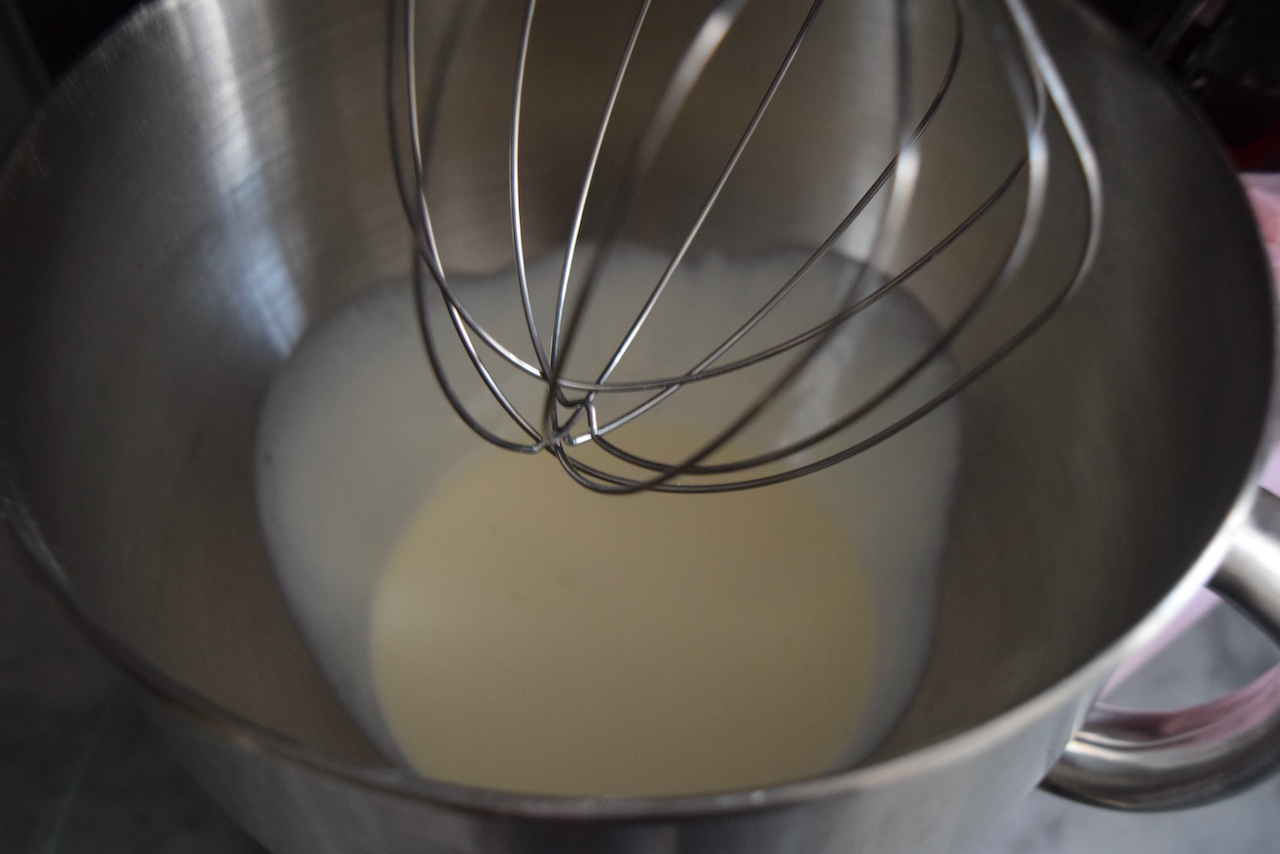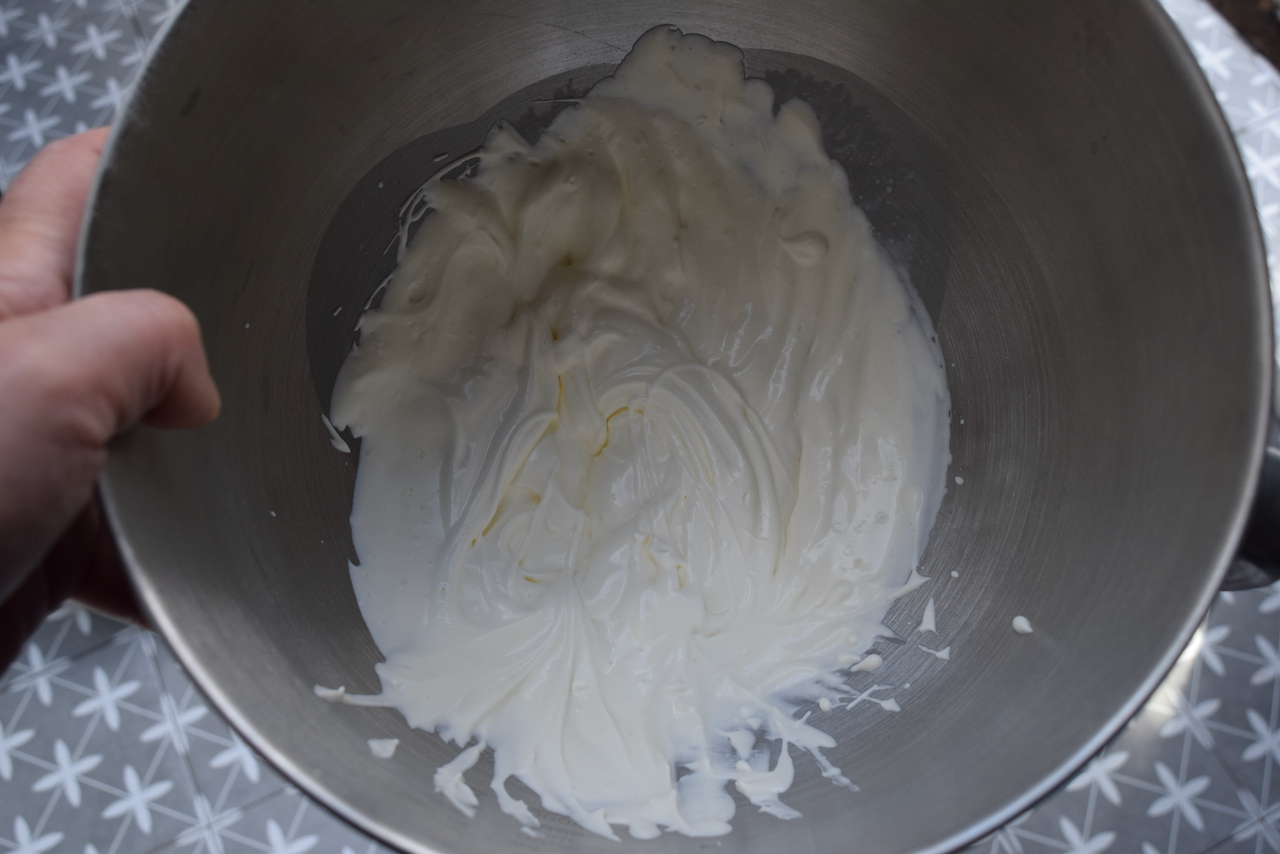 Pop this to one side for the moment then in another bowl empty the contents of your tin of condensed milk. Add the zest and juice of two lemons.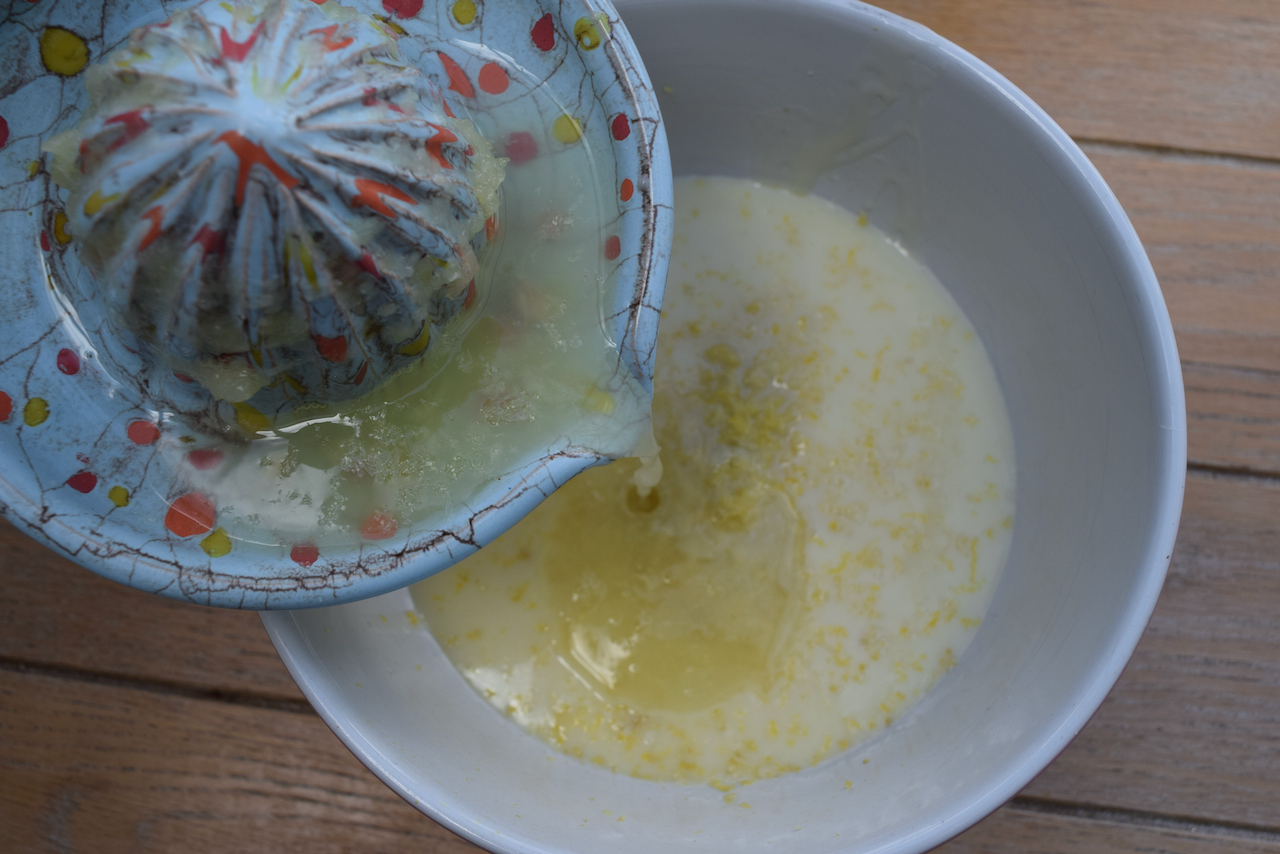 Mix well and notice how the mixture thickens almost instantly.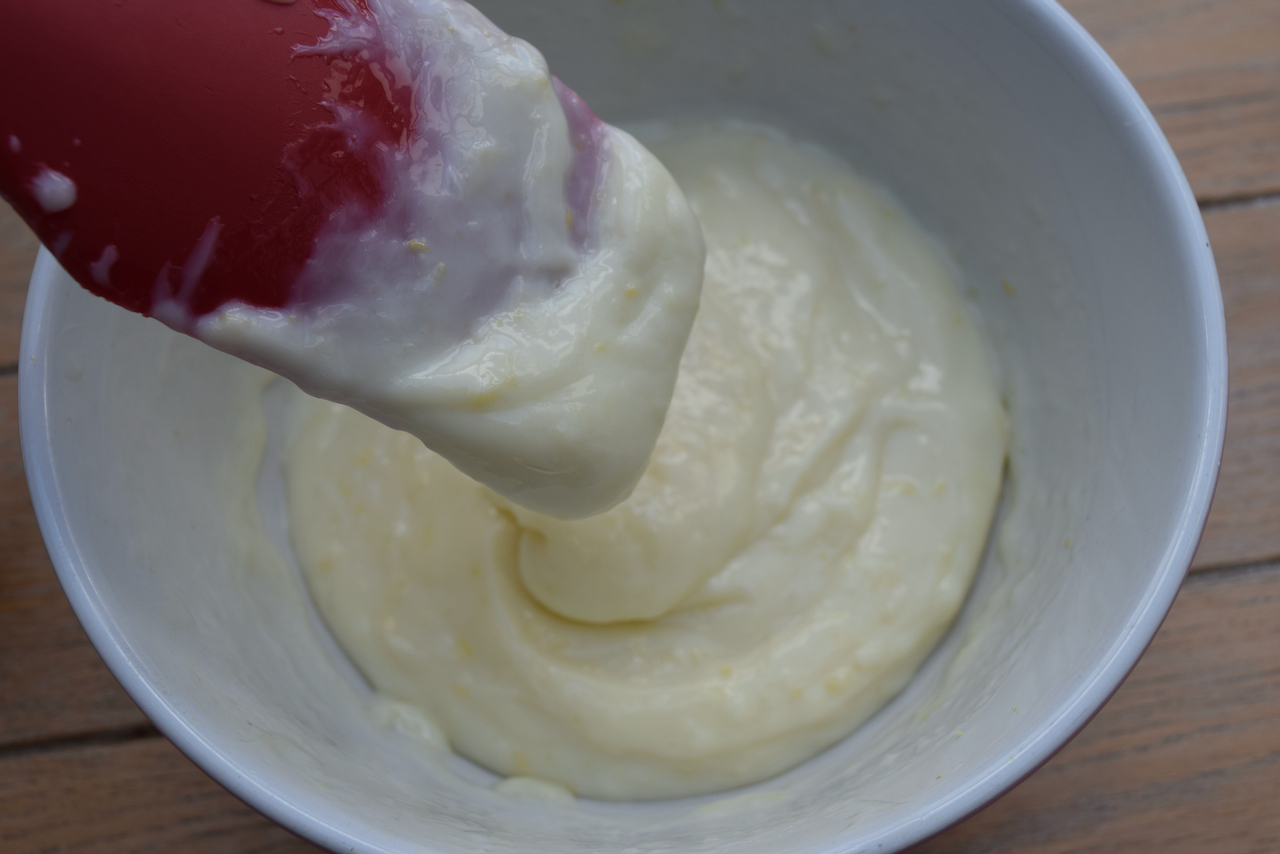 Fold in the softly whipped cream then pour/scrape into your chosen bowl or cups.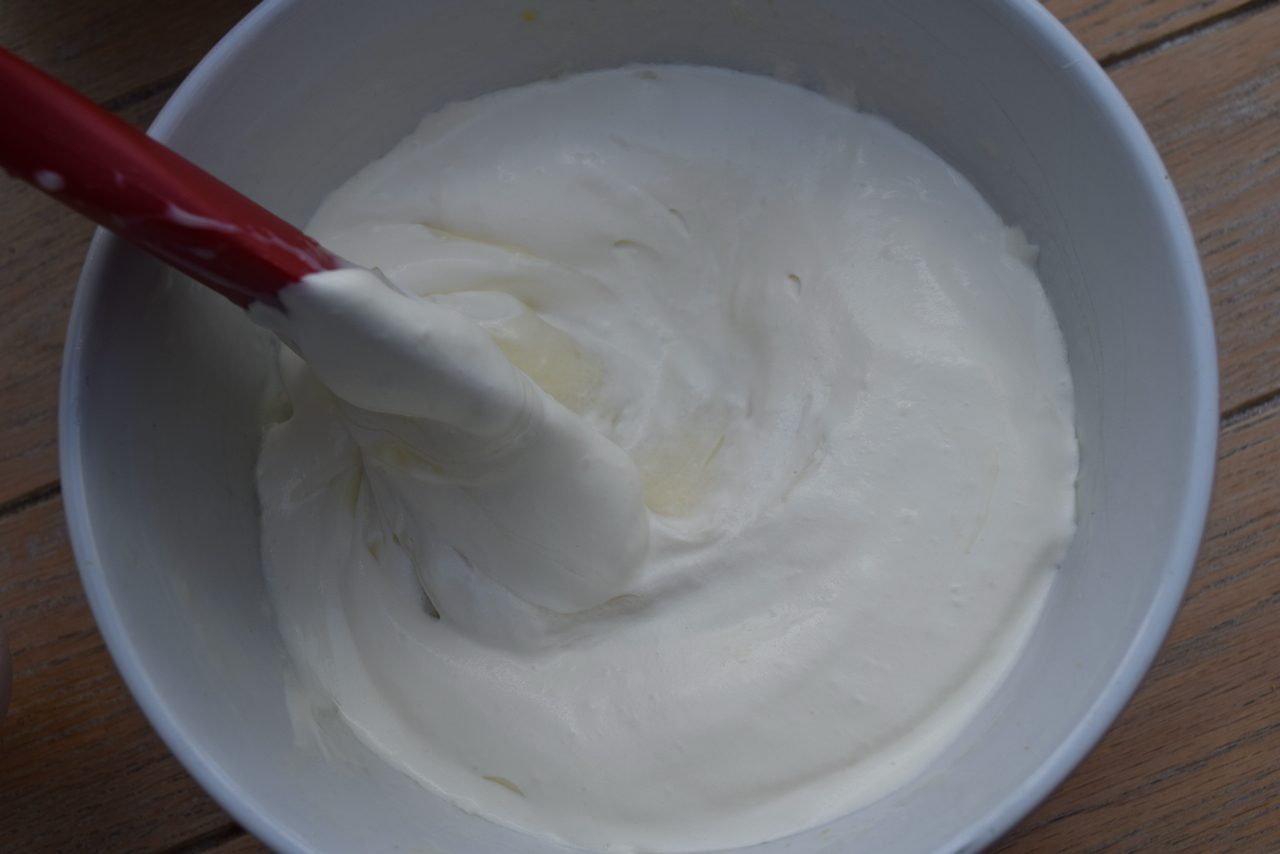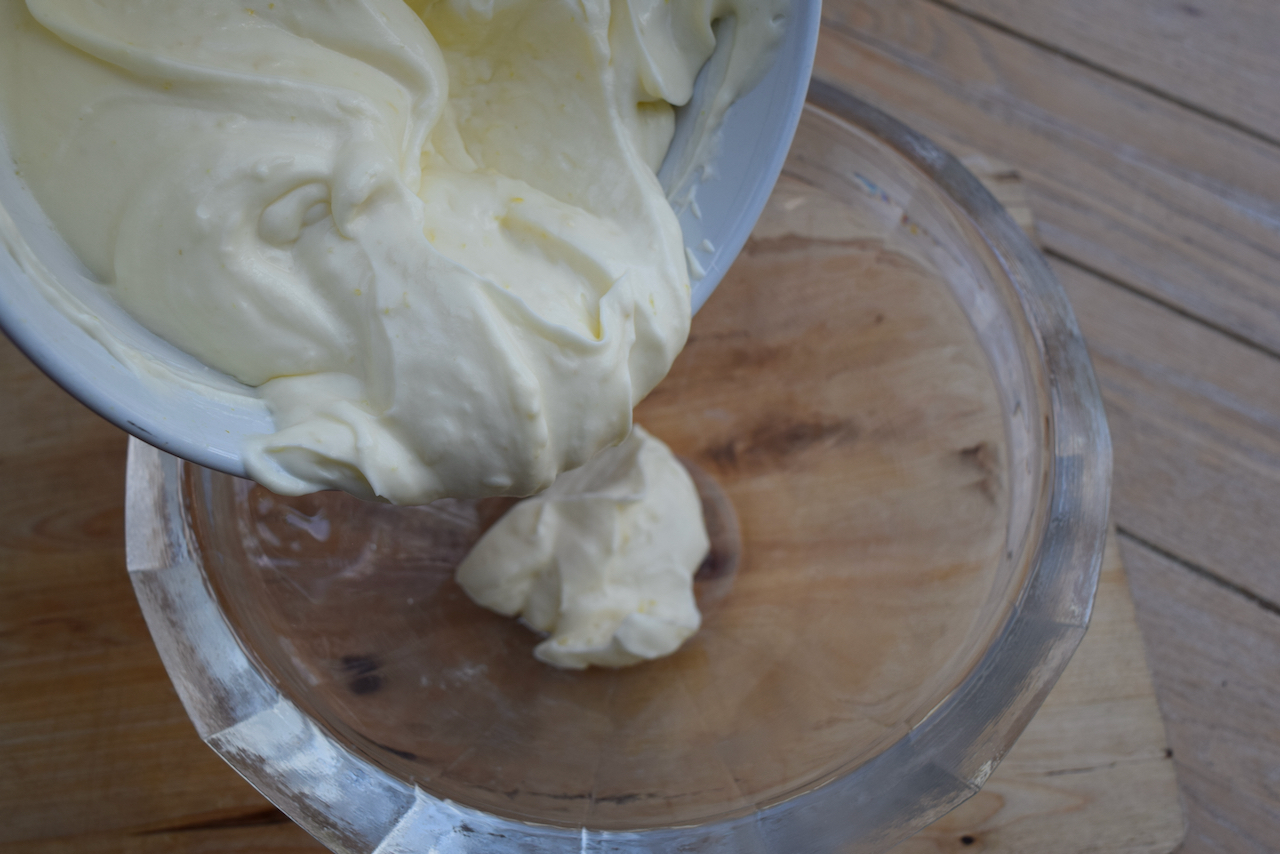 * Note this is a perfect spatula licking moment.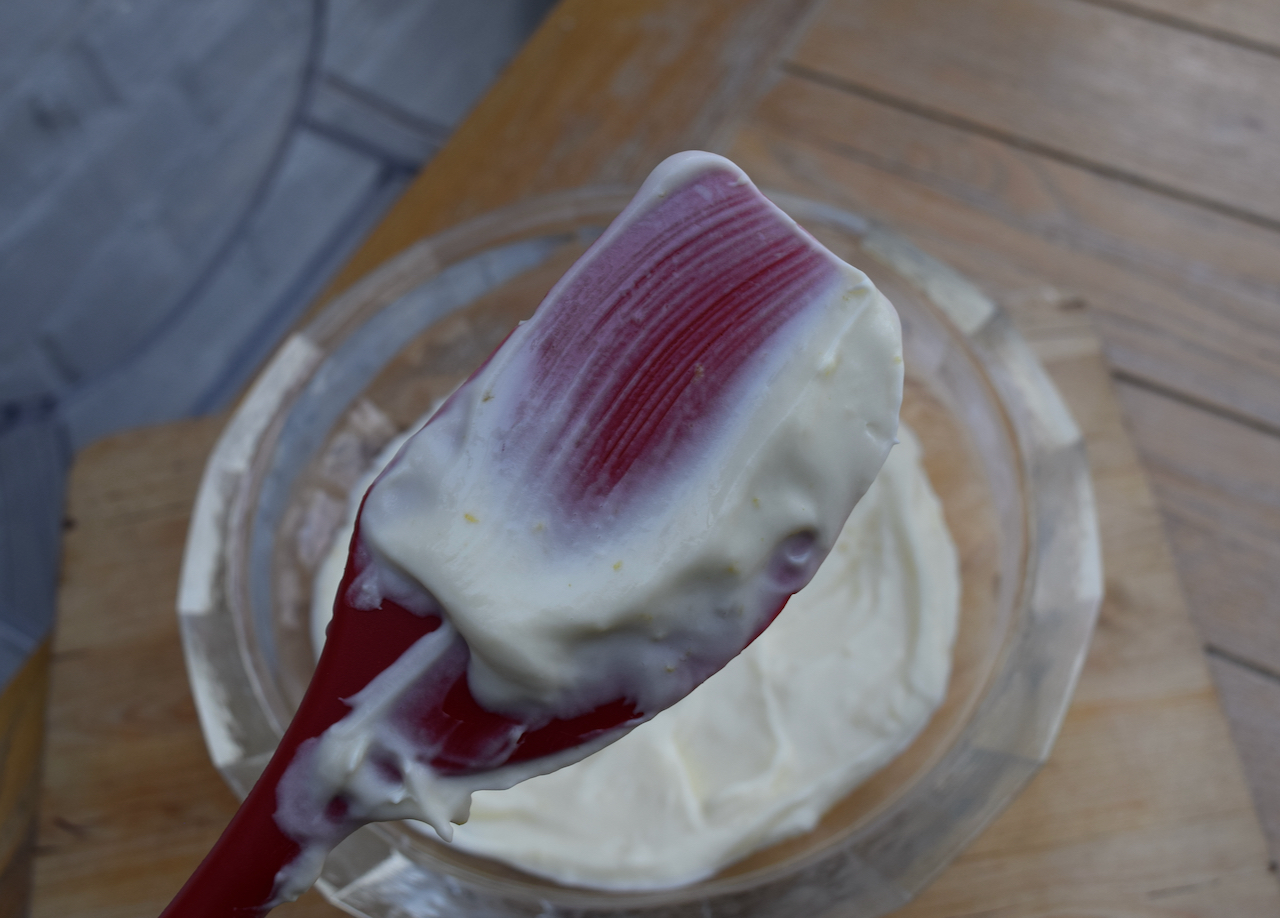 Pop this in the fridge to chill, if you like, or if not, this is thick enough to serve straight away.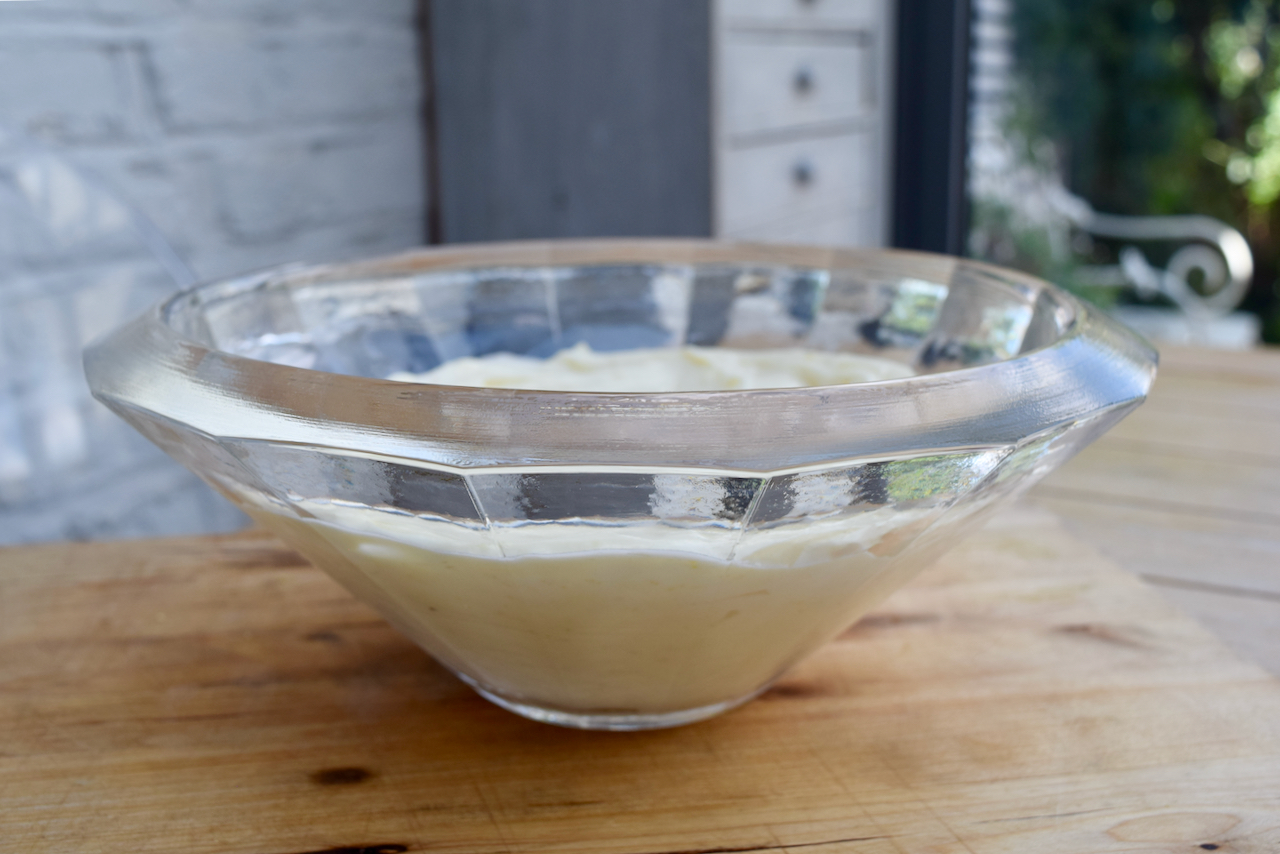 Whenever you are ready to serve decorate with the pulp and seeds from two or three fresh passion fruit for added zing.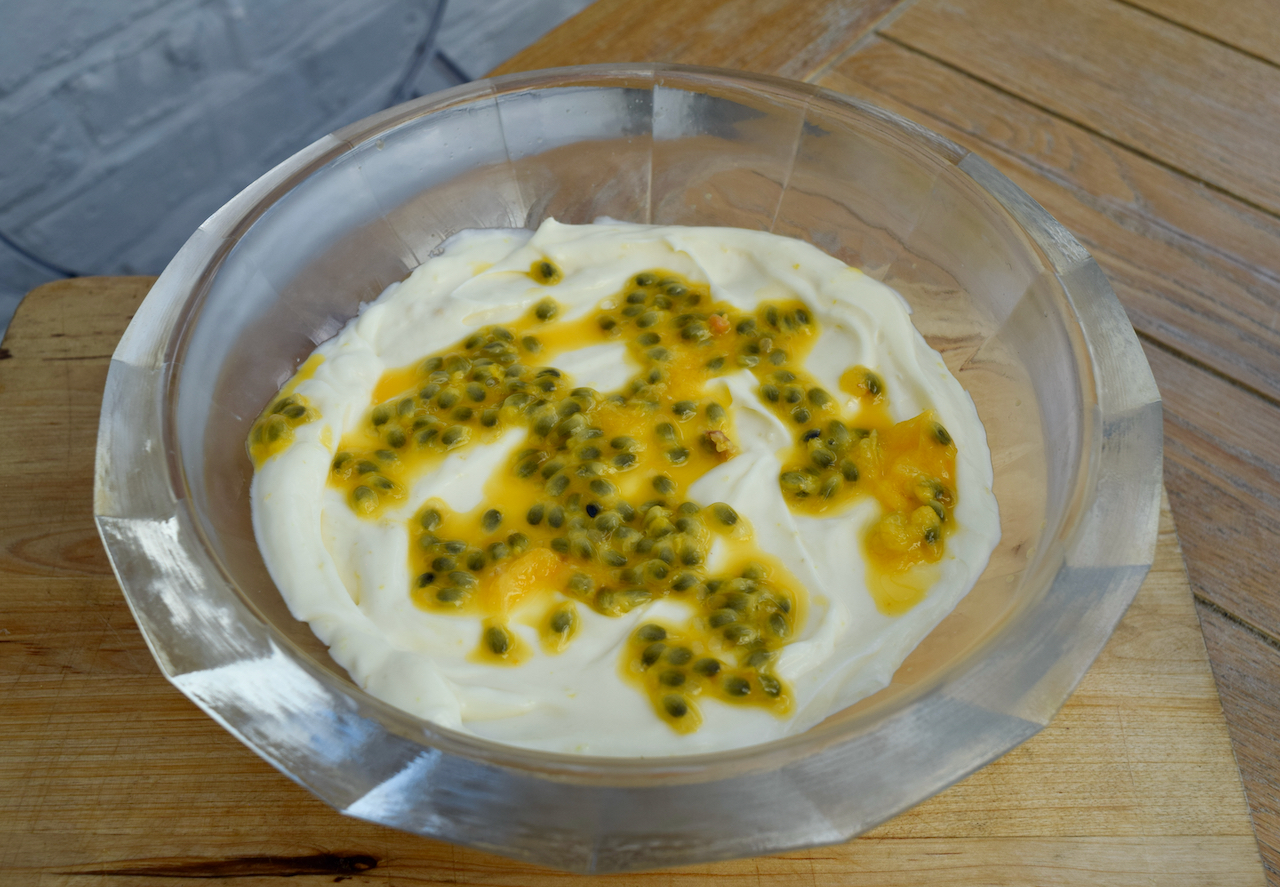 Serve in large dollops with some sort of biscuit side for dipping and crunch.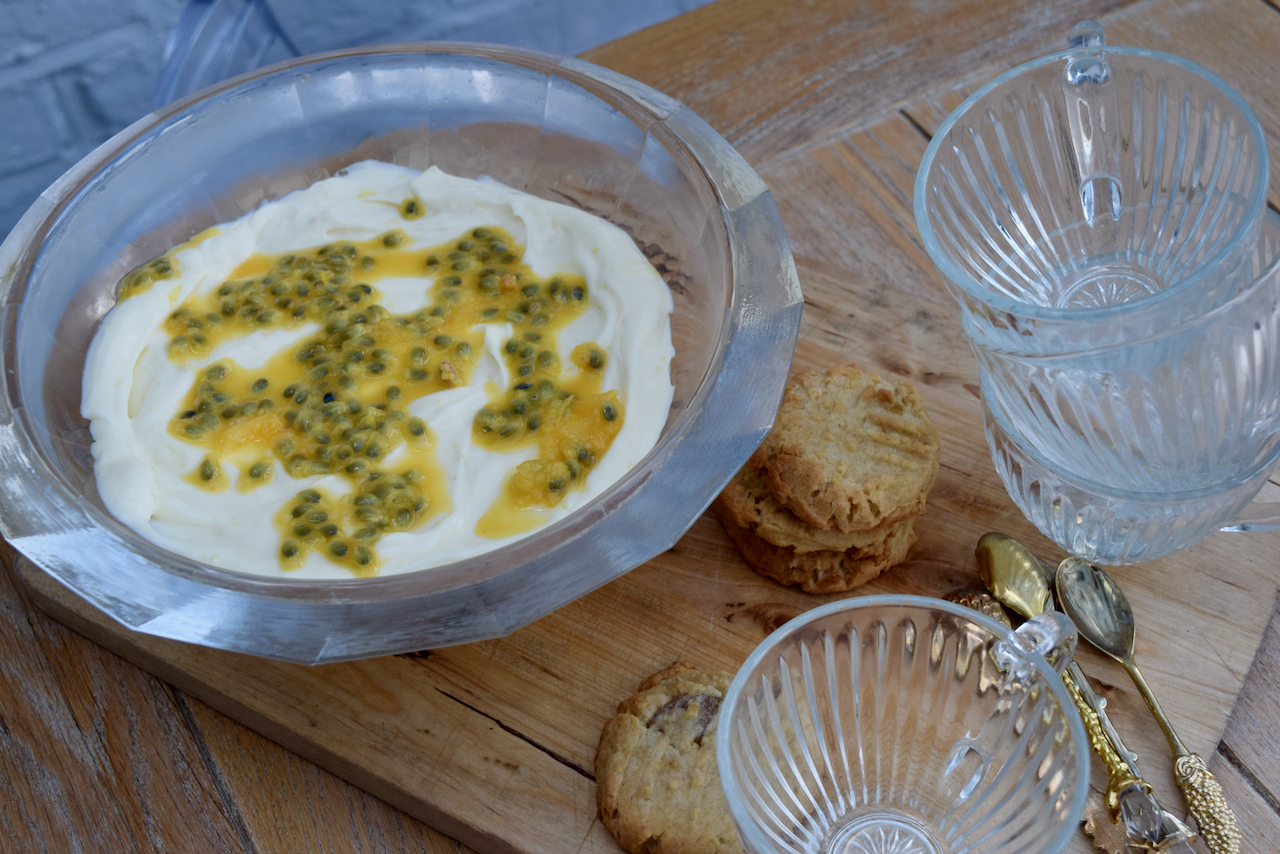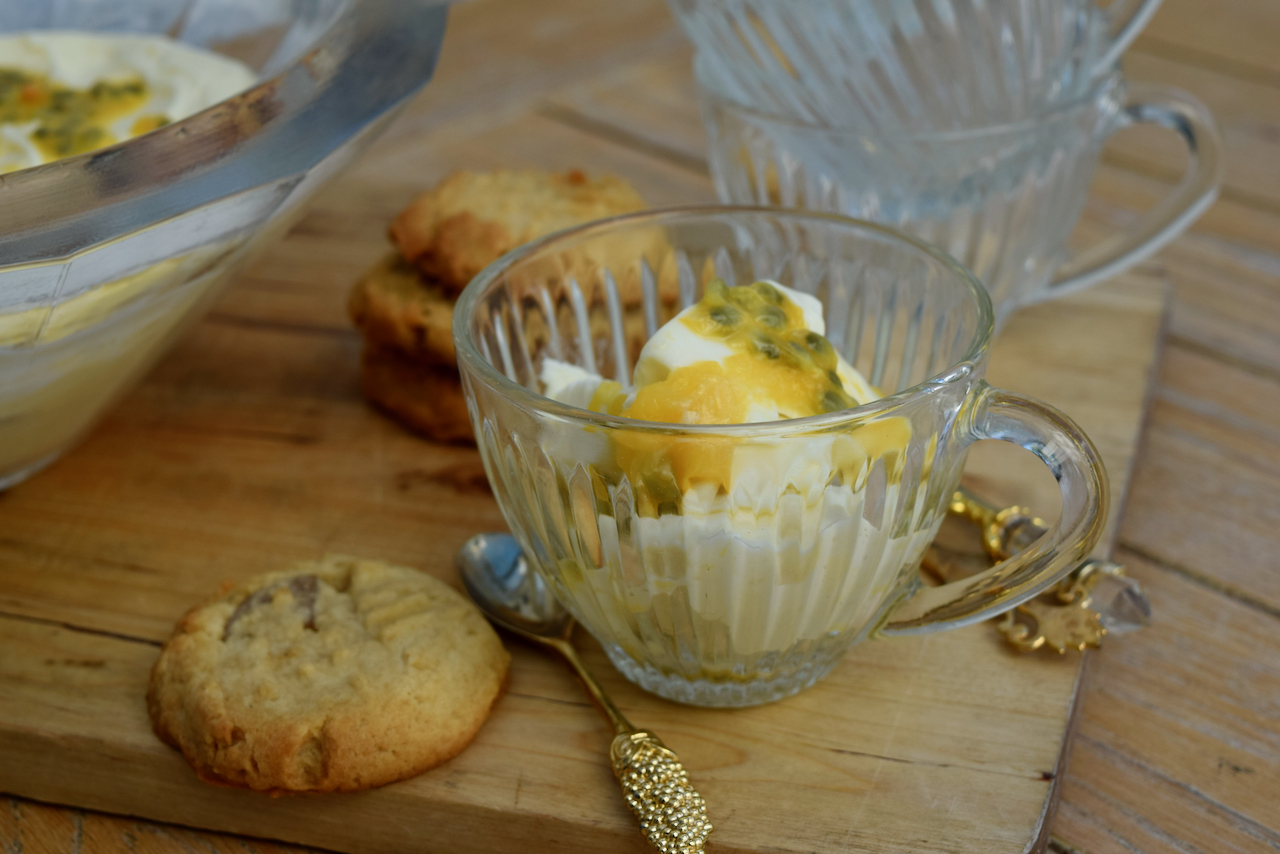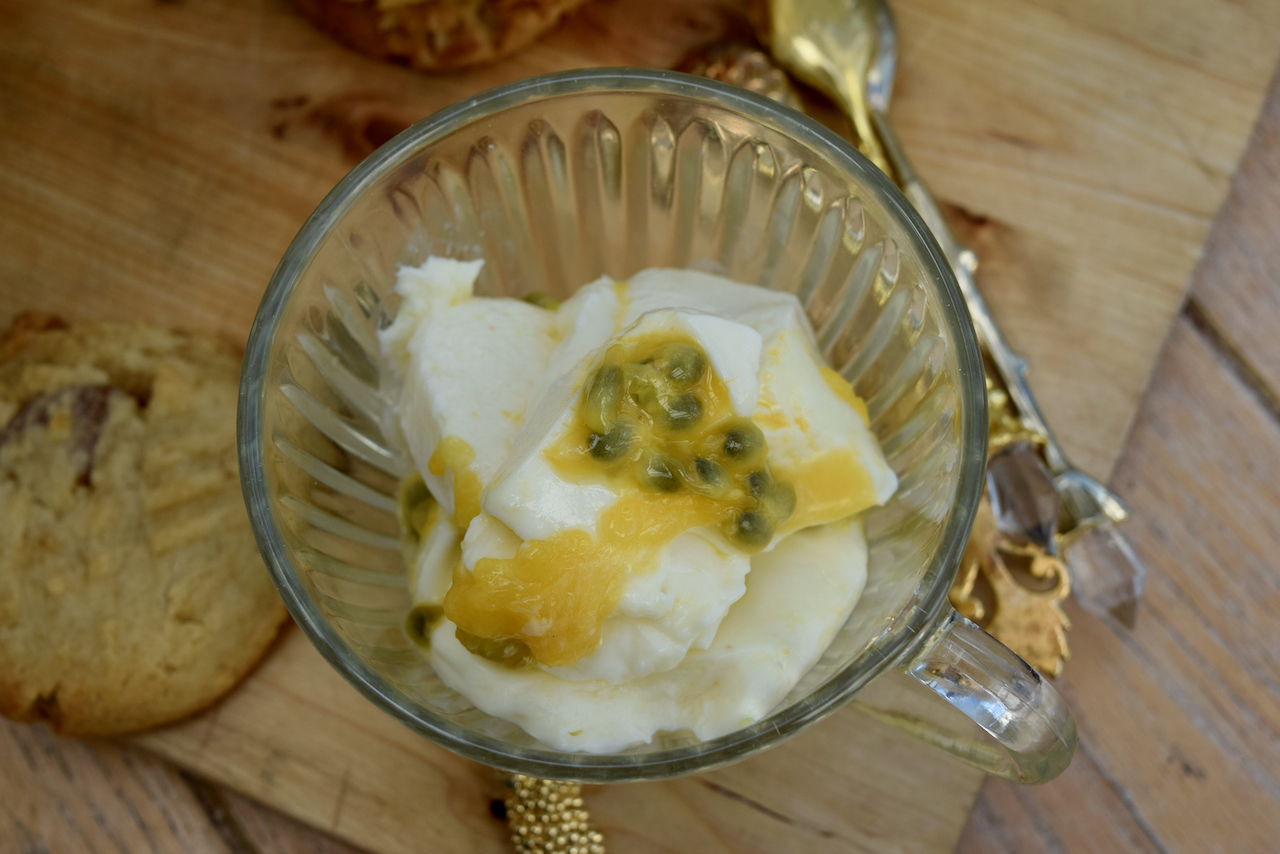 The weather's beautiful, ok so we're pretty much confined to our homes, however, if you can sit outside eating Luscious Lemon Mousse, then life will seem a tiny bit better.
Lucy x
Quick Luscious Lemon Mousse Recipe
Makes enough for 1, 4 or 6, greed dependent
You will need bowls and a whisk for this and some sort of serving cups or dish
1 x 397g tin condensed milk
2 lemons, zest and juice
125ml double cream
2 to 3 fresh passionfruit to garnish and biscuits of some nature to serve
Whip the double cream until it forms soft peaks.
In a separate bowl, mix the contents of the tin of condensed milk with the zest and juice from two lemons. This will become thick once well stirred. Fold in the whipped cream then scrape the mousse into one large bowl or 4 to 6 smaller tea or coffee cups.
This can be served immediately or allow to chill until needed. Top the mousse with the pulp and seeds from 2 to 3 fresh passionfruit and serve with a biscuit of some nature to add some crunch.
The mousse will keep for around 2 to 3 days in the fridge.