Pineapple Mimosa Recipe
This week sees the start of the 2016 Olympics in Rio. This, of course, had escaped my mind when I chose this week's featured Friday Cocktail. But, hooray, for tenuous links via Wikipedia when I discovered Brazil was the third largest producer of pineapples in 2013. So, to celebrate this fact, and the start of the Olympics in Rio, lets drink a bloody great big Pineapple Mimosa.
I had an intern to help me with my post this week, in the form of my lovely nephew, Henry. He is brilliant at photography and likes a drink, what a perfect recruit to Lucy Loves. Henry and I fashioned this cocktail and did a bit of quality control at his Mum's house in the Isle of Wight. The sun even had the courtesy to show it's face so we could enjoy the rest of the Pineapple Mimosas with the family in the garden.
Pineapple juice isn't an obvious choice to add to a Mimosa but it really works. The slightly sweet and sour flavours compliment the Prosecco, but if you prefer a tiny bit of sweetness, just add a splash of lemonade to the end drink. This is such a sippable choice, and as a bottle of Prosecco contains 6 glasses you should be able to enjoy more than one of these loosely Brazilian themed drinks.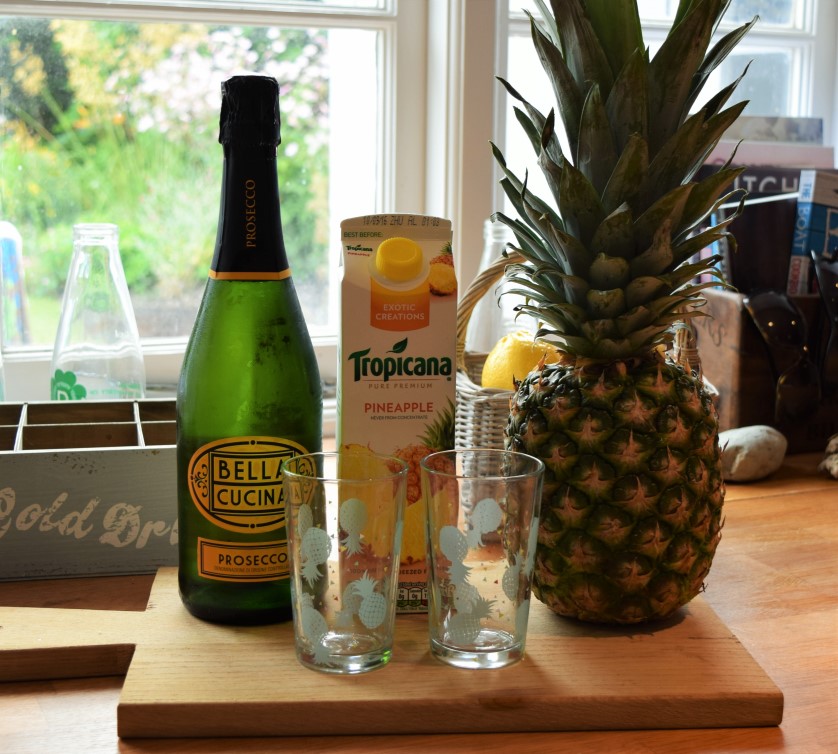 Here's the line up for my Pineapple Mimosas. This would traditionally be served in a chilled champagne flute, but I bought these cute tumblers in a shop on the Isle of Wight so wanted to use them for this. And I am a rule breaker *I am so not*.
Add some ice to your tumbler unless you have the foresight to chill a flute in advance then pour in some pineapple juice. Use the best quality juice you can get, I struggled to find a really good one but this Tropicana one was fine.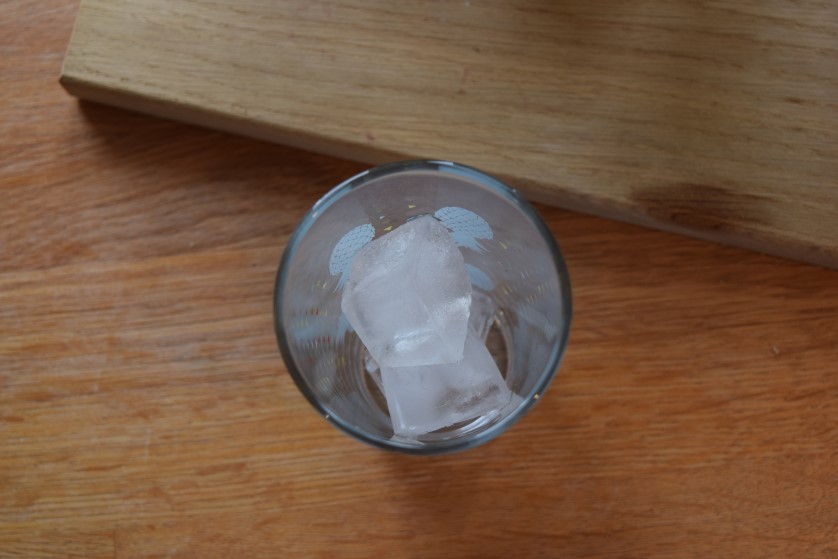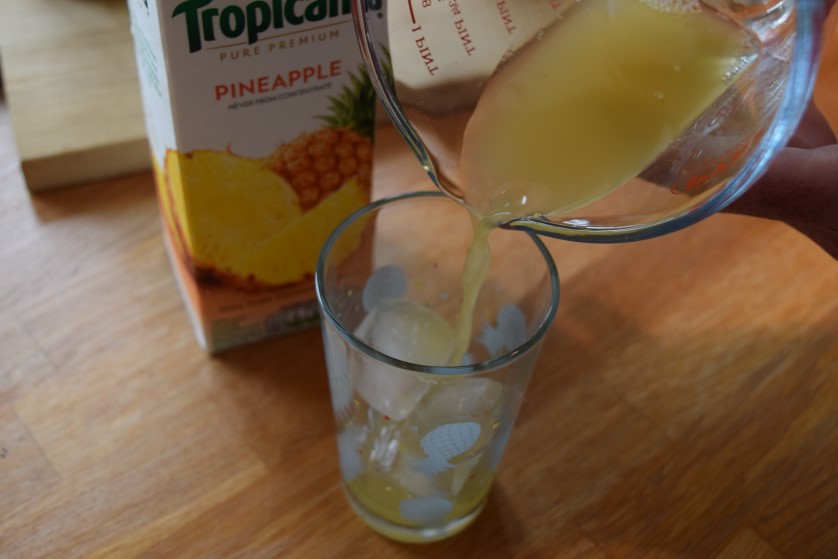 Thank you to Henry and his youthful hands for their pouring skills.
Next, measure out the Prosecco or whichever fizz you have to hand and add this to the glass.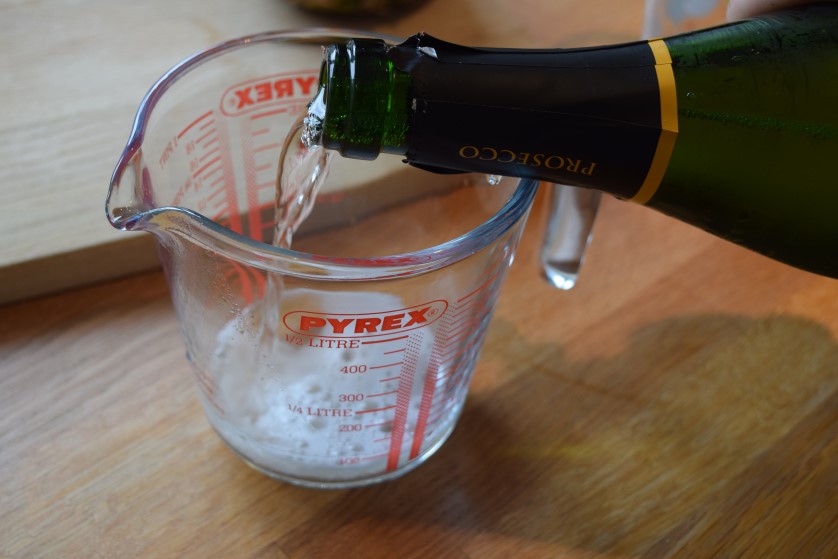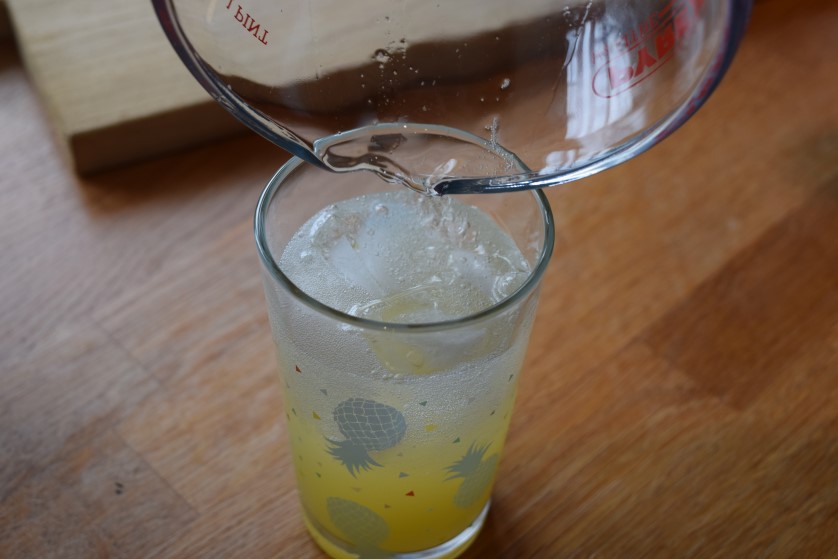 Don't forget to add a splash of lemonade if you prefer a touch more sweetness. Then garnish with a chunk of fresh pineapple.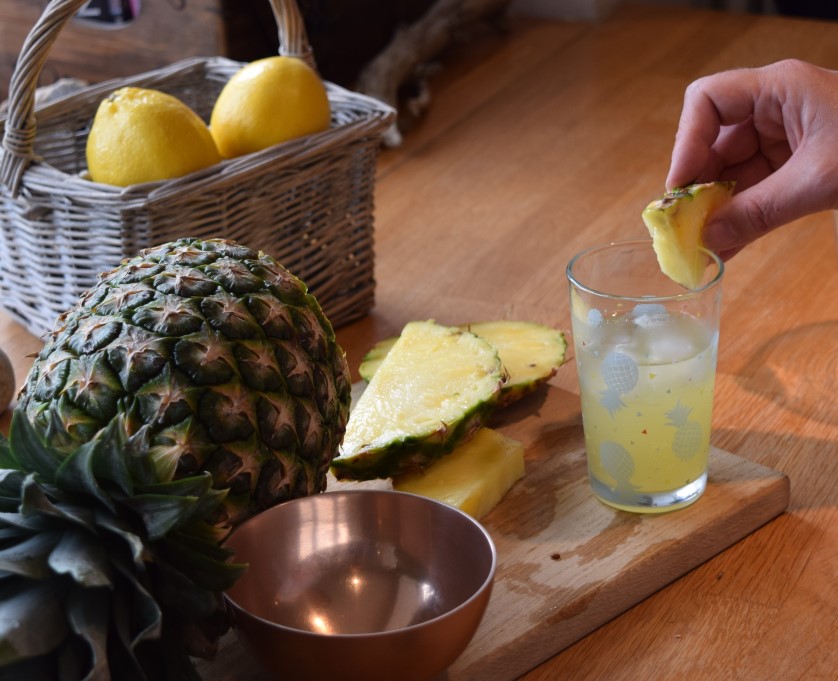 This first one went down an absolute storm, so we made another pretty sharpish.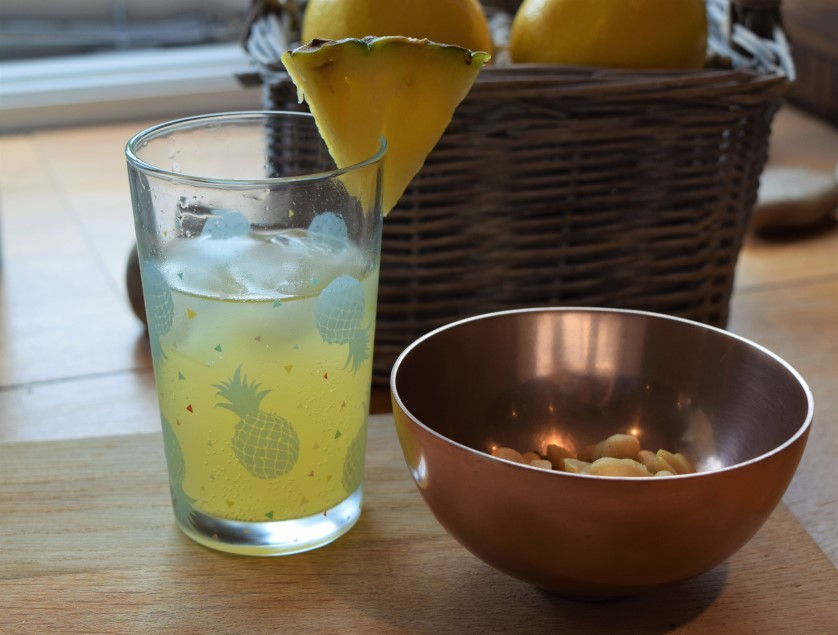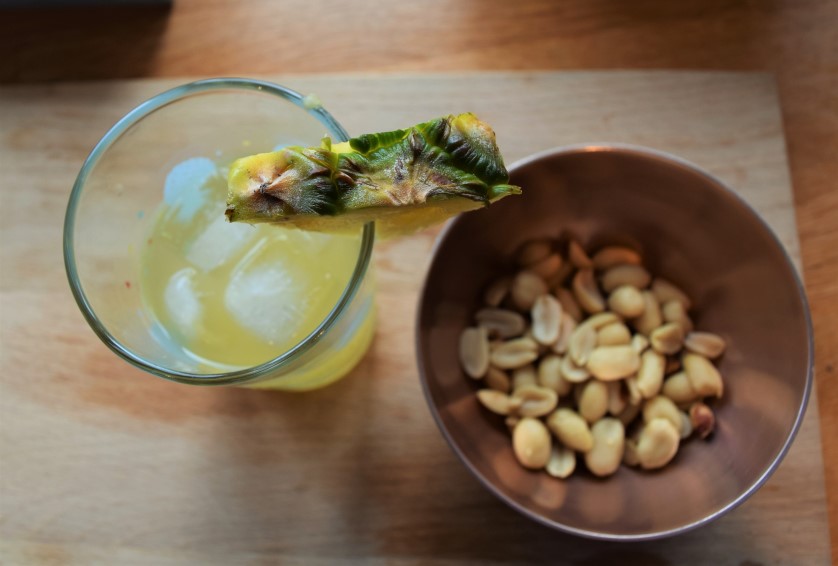 Clever Henry and his arty shots, I may have to take him on full-time.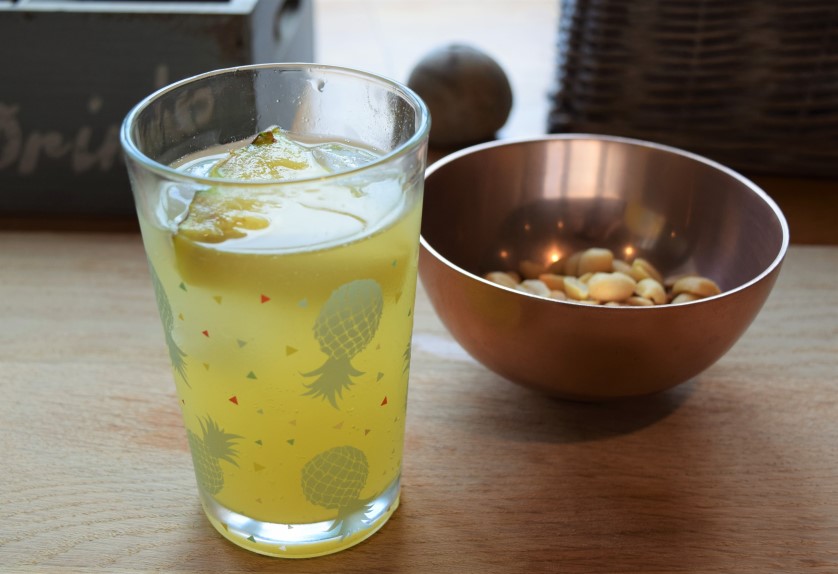 With the promise of a bit of sunshine this weekend this Pineapple Mimosa may just be what the doctor ordered. What with that and the hope of a few gold medals at the Olympics and finally 2016 could give us something to smile about.
Have a lovely, restful weekend.
Lucy x
Pineapple Mimosa Recipe
Makes 1
You will need a flute or amusing pineapple patterned glass
60ml Fresh pineapple juice, the best quality you can find
100ml Prosecco or fizz of your choice
Optional splash or two of lemonade
A wedge of fresh pineapple to garnish
Take a chilled flute or tumbler and add some ice then pour in the fresh pineapple juice. Top up with Prosecco, pouring slowly, then garnish with a chunk of fresh pineapple.  Sip, then pour yourself another.