Raspberry Bellini Recipe
I am happy and sad in equal measures. Happy George is going back to school, to the routine, to get going on actually doing a bit of bloody school work. Happy Ben will be back off to uni soon, not because I don't love him, but because he is eating me out of house and home and has drank almost every last drop of vodka in the house. I am sad because it's the end of the summer holidays and all that comes with it; the lie-ins, the lazy starts, the free dog walks and the will-you-just-nip-to-Waitrose-for-me's. And sad because the boys won't be around all the time, to chat to, albeit with half a headphone raised or with an eye on Fortnight. So with a slight tear and a half smile, this Cocktail Friday let's raise a glass of Raspberry Bellini to celebrate or commiserate.
This is a standard issue Bellini but with a touch of summer raspberry to it. I adore Chambord, it's a super ingredient which adds fruit and sweetness to any drink. Alongside a splash of celebratory fizz this makes a refreshing celebratory drink which feels special. It's not tricky, just a few raspberries in the bottom of a glass, as a flavour filled garnish. This makes a lovely aperitif and you won't regret the small outlay involved in treating yourself to a bottle of Chambord and it's such a pretty bottle too.
It's been a wonderful summer of sunshine, scorched expanses of Richmond Park and litres of rosé. I would love it to never end, but real life beckons so let's toast the summer and the comfort of the returning routine.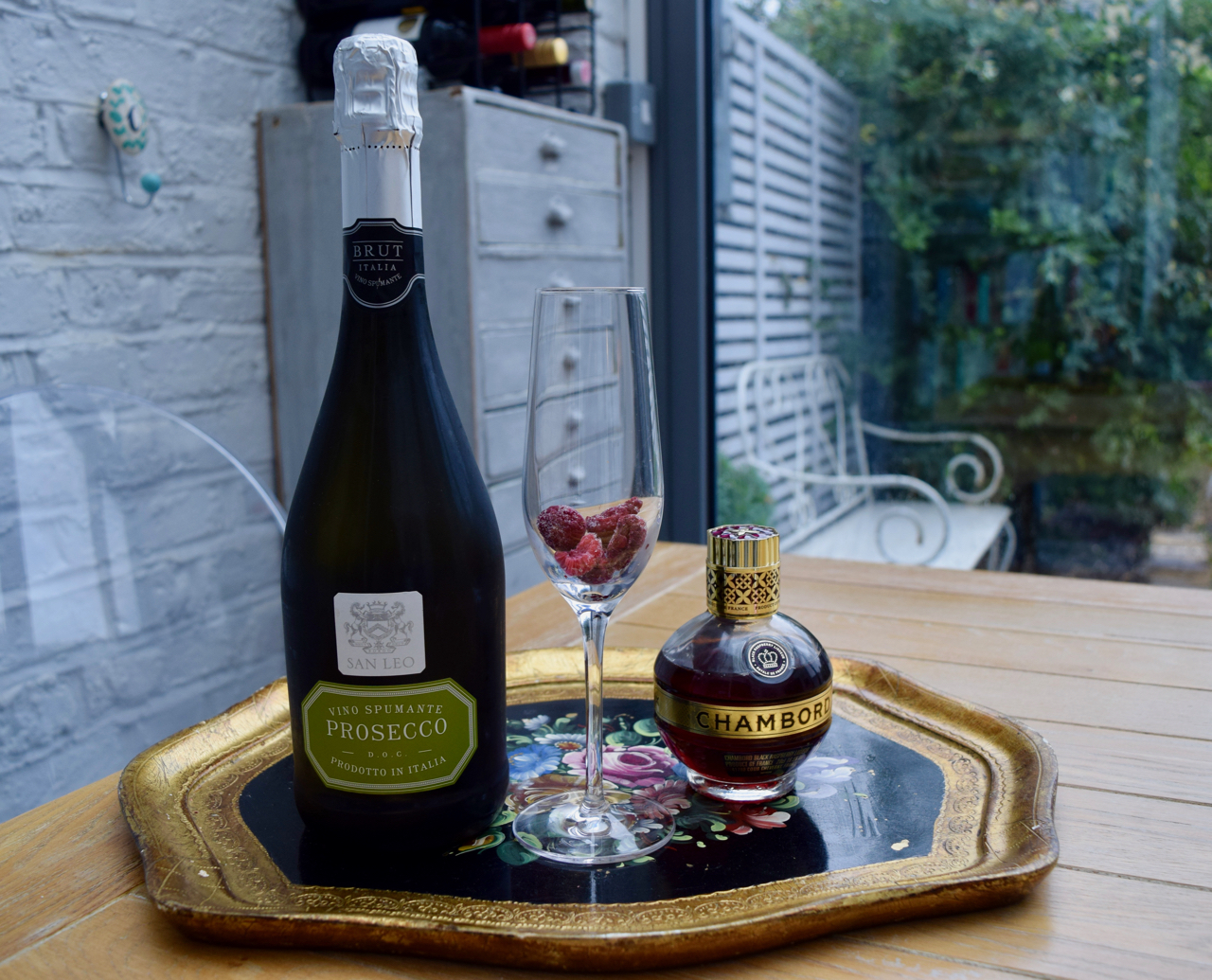 A simple line up for such an elegant drink. Use the chilled fizz you have to hand, I had some Prosecco which I have had a holiday from drinking, but just one or two glasses suits me just fine.
Start with a fizz glass, a flute or a coup, it's up to you. Add 3 or 4 raspberries into the bottom of the glass. I had some frozen ones in the freezer, but fresh is great if you have them in the fridge.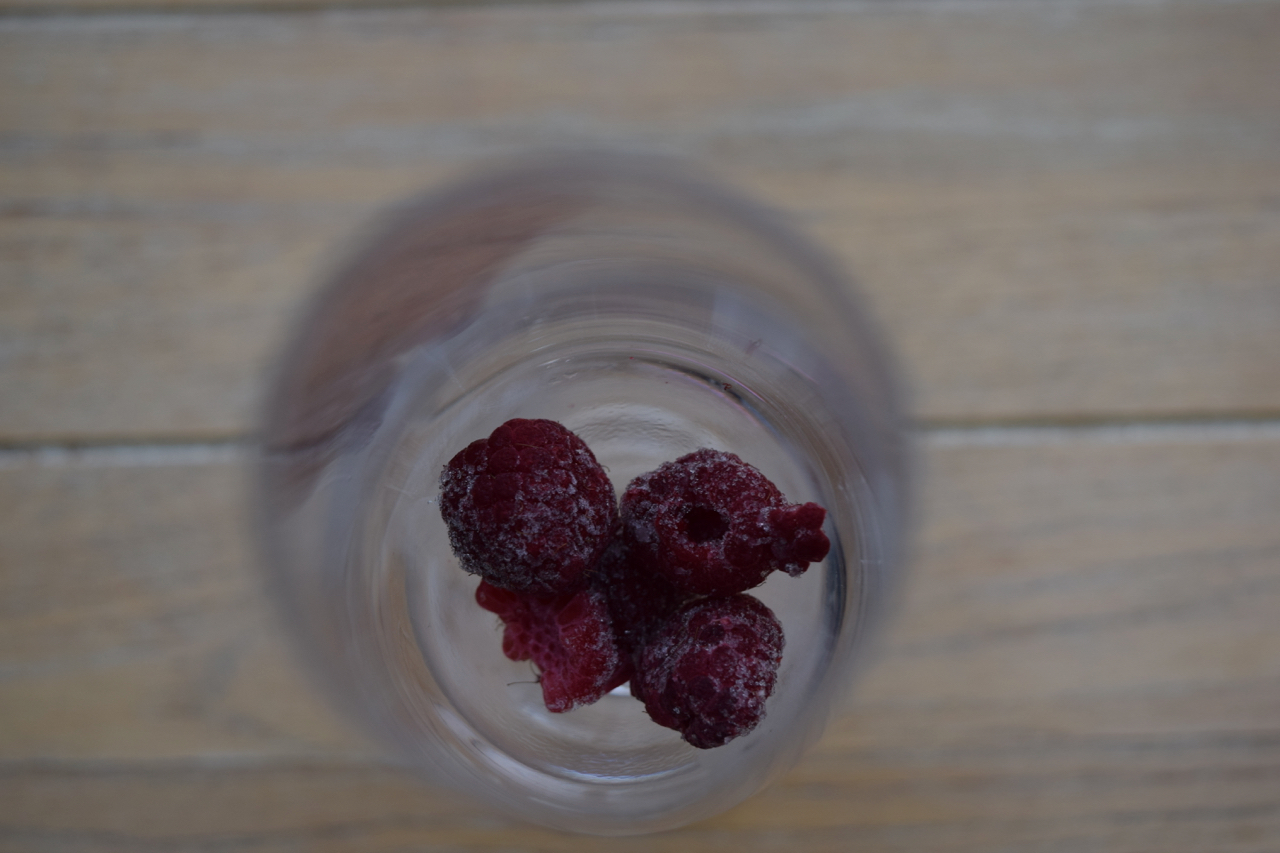 Next measure in the Chambord for some raspberry on raspberry action.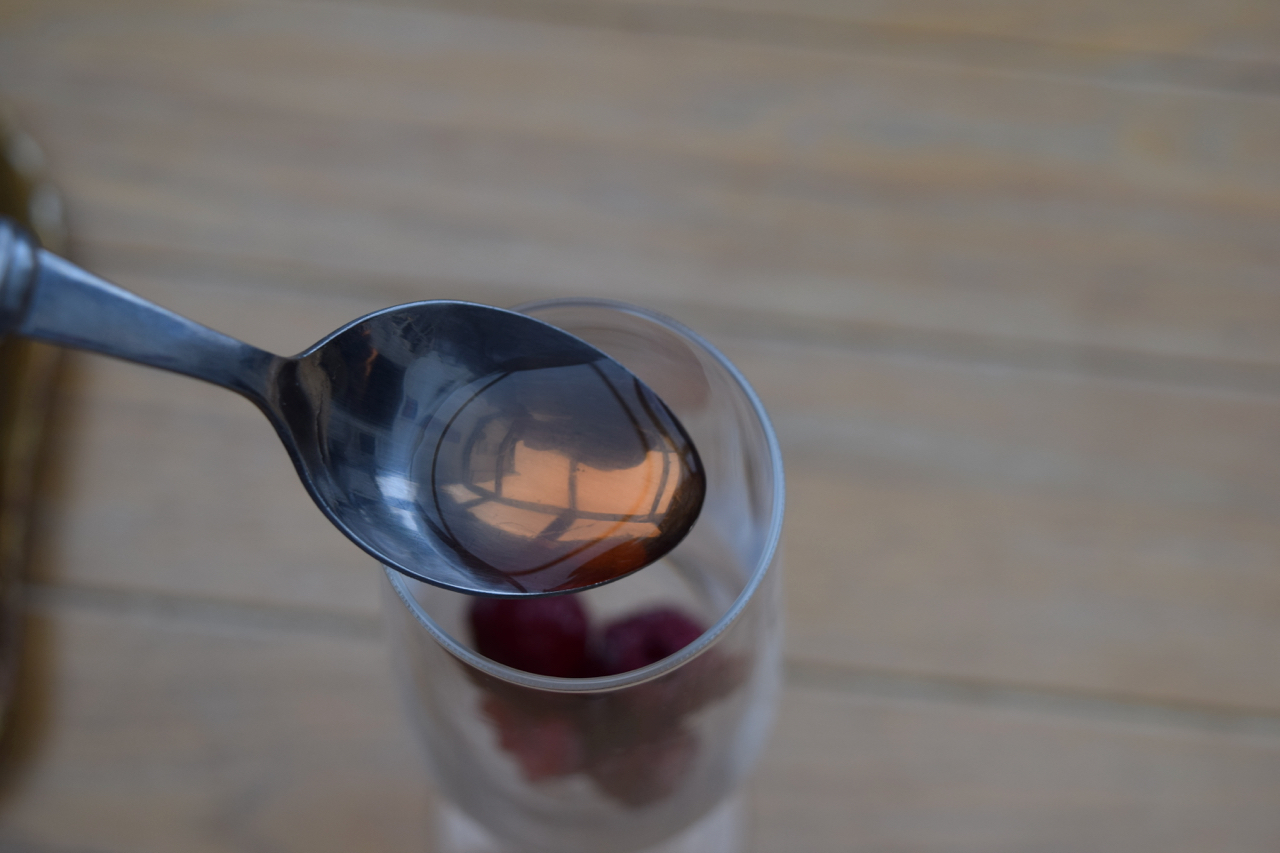 In a final Cocktail Friday flourish, top up with your fizz of choice. Do this slowly, though, as you don't want this to have a Guinness style head on it.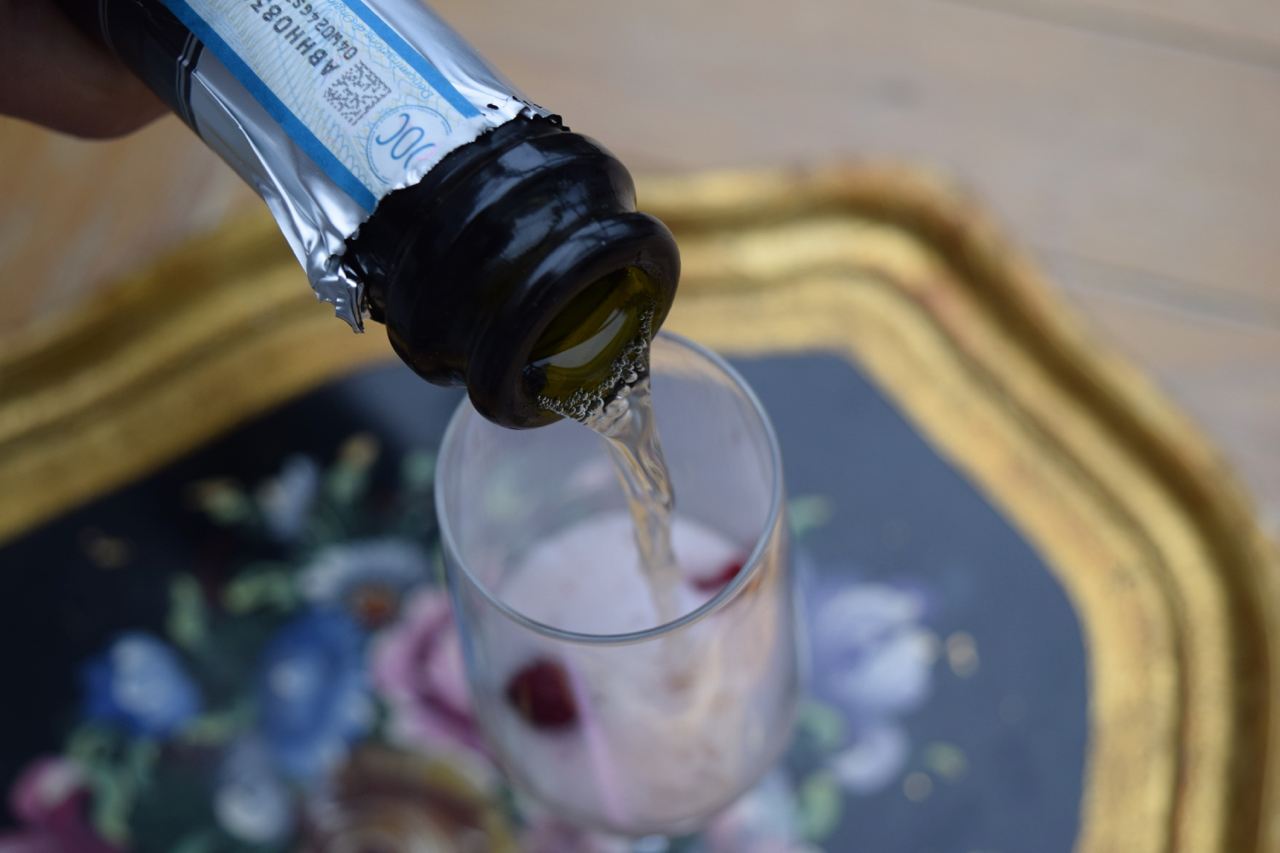 Enjoy this Raspberry Bellini in a wave of celebration or with a whiff of sadness.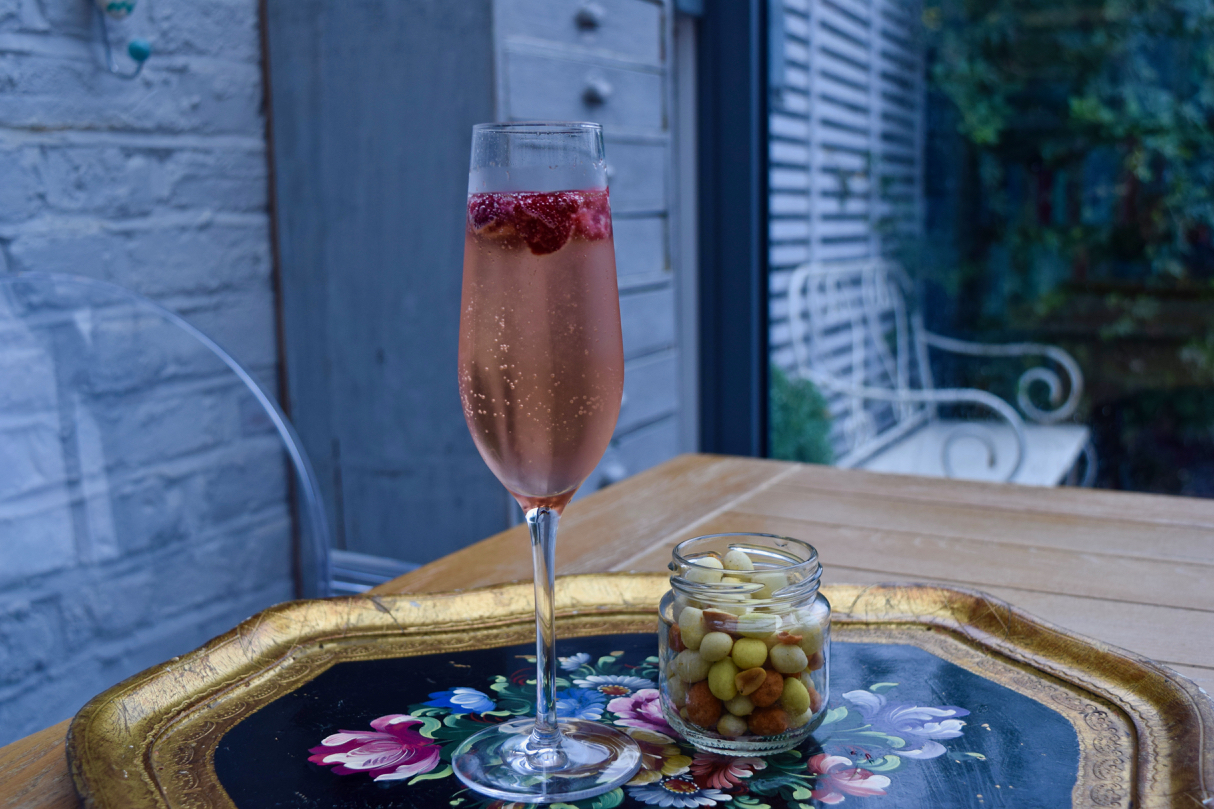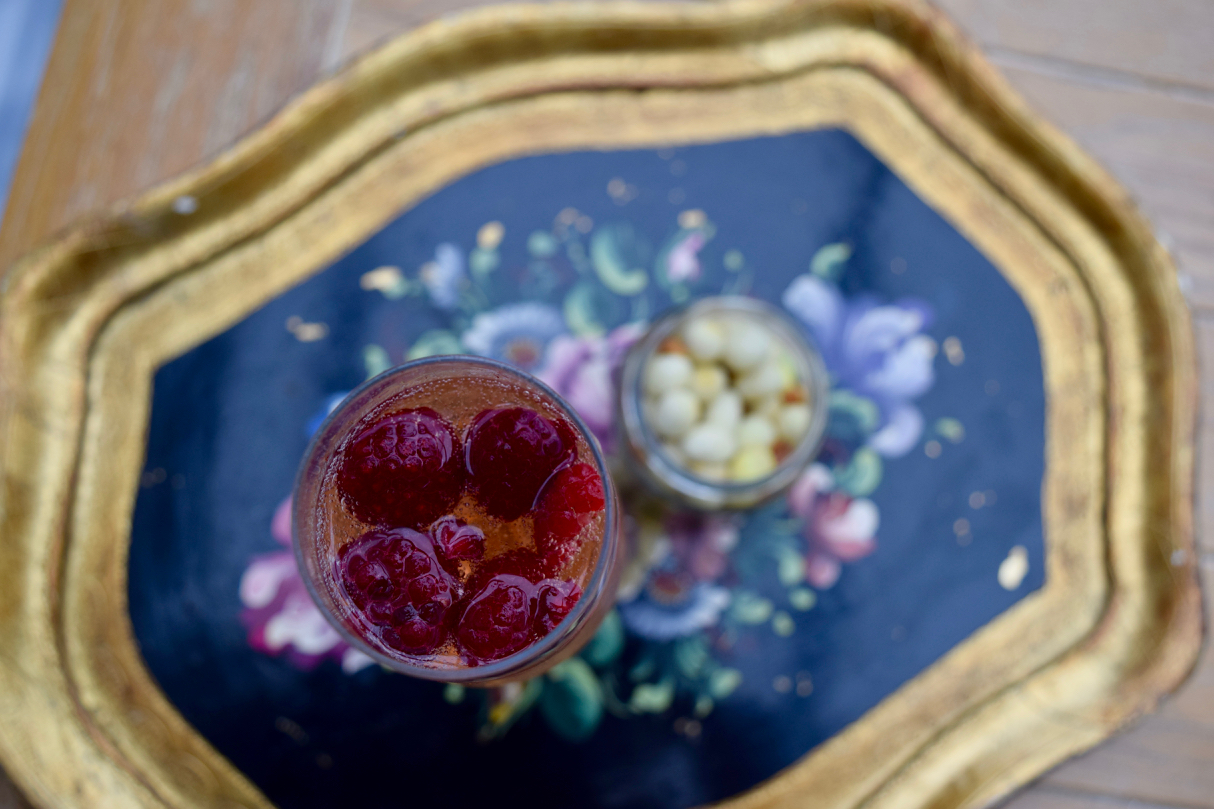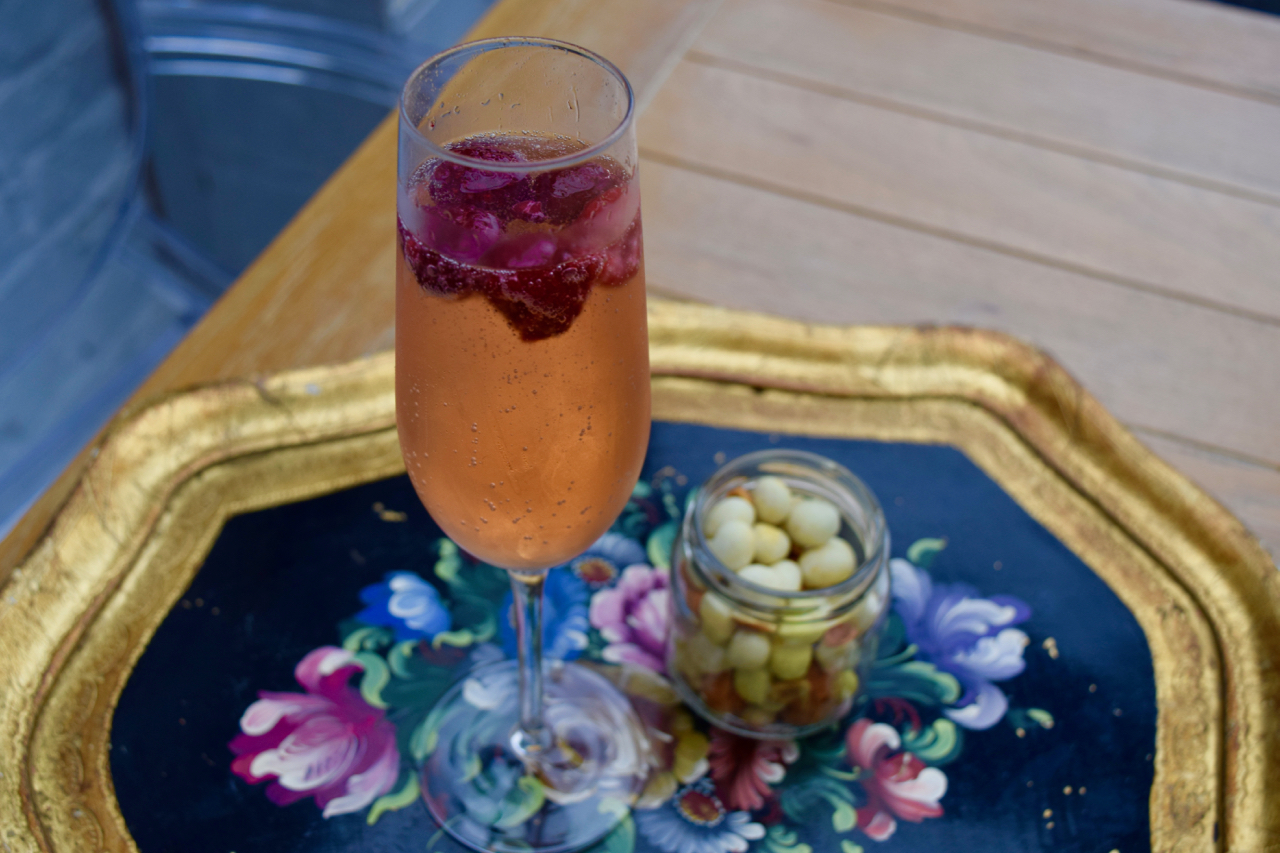 It's not really the end of the summer, we're just hurtling towards it. A Raspberry Bellini will make those heady days last just a tiny bit longer.
Have a restful weekend.
Lucy x
Raspberry Bellini Recipe
Makes 1
You will need a fizz flute
25ml Chambord, or other raspberry liqueur
Chilled Champagne, Prosecco or Cava to top up
3 or 4 fresh or frozen raspberries to garnish
Take a Champagne flute and drop in a couple of raspberries. Pour in the Chambord then carefully top up with the fizz of your choice. Do this slowly or it will overflow. Sip and enjoy the peace and quiet.