Reyka Vodka Gimlet Recipe
I know January is meant to be dry, but I am ignoring dull new traditions and have decided to crack on through with the drinking into the new year. And if you are going to join me in a drink then what better and more divine way than with a Reyka Vodka. This wonderful Icelandic Vodka is made using arctic spring water for a pure, clean taste. It's made in small batches too, with machinery powered by geothermic energy from underground volcanos, making this Reyka vodka unconventional and definitely something to chat about at dinner parties. So when it came to testing *drinking quite a bit of it* this Reyka vodka, it was so pure I kept the cocktail business down to a dull roar and fashioned a simple Vodka Gimlet for your first cocktail Friday in January.
A Reyka Vodka Gimlet is a simple, fresh cocktail. This beautiful vodka didn't need much adornment, just a splash of lime cordial and juice and some fresh lemon juice. When I first found the recipe I thought it may be a touch too ballsy, but the true sweetness from this Icelandic vodka comes through and makes it a completely smooth, drinkable cocktail. And, if you are trying to swerve excess calories in January, this is a cocktail light on sugary mixers, but heavy on taste and flavour.
Clyde, who is usually quite the preferrer of a creamy, kerfuffle laden cocktail, loved this Reyka Vodka Gimlet. To the point I had to make another as he'd finished this one by the time I'd put my camera battery on to charge. You can taste the charm and pure quality of the vodka in this Gimlet, which, with these wonderful qualities, make Reyka and Lucy Loves perfect cocktail partners.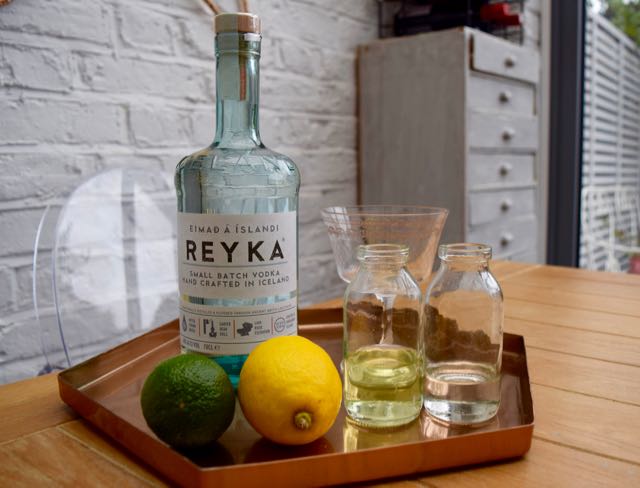 Could this be any more of a simple, elegant line up. Crafted by Icelanders, this stylish bottle of Reyka vodka has hints of wild fruits and a wonderful smoothness. Hence my decision to keep this Gimlet cocktail on the simple side.
Make a start by adding a big handful of ice to your cocktail shaker followed by your generous shot of Reyka vodka.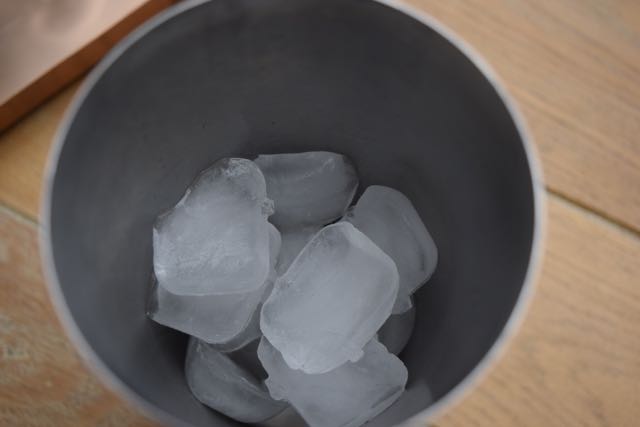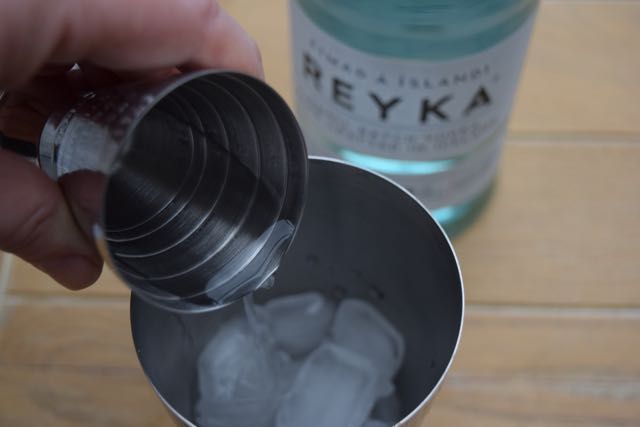 Next measure in the lime cordial with the fresh lime and fresh lemon juices.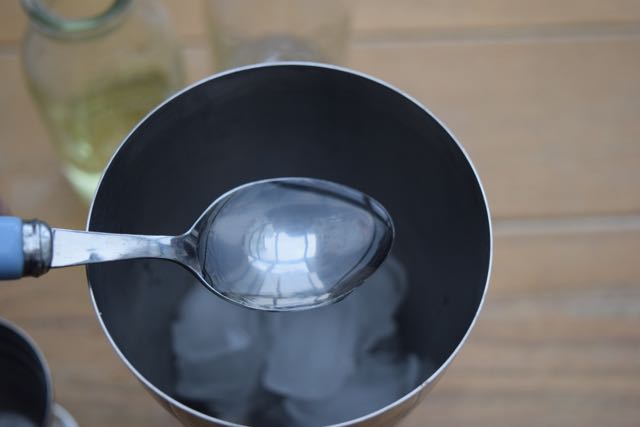 Measure in the sugar syrup for a tiny touch of sweetness then shake your cocktail shaker until it's good and chilled to the touch.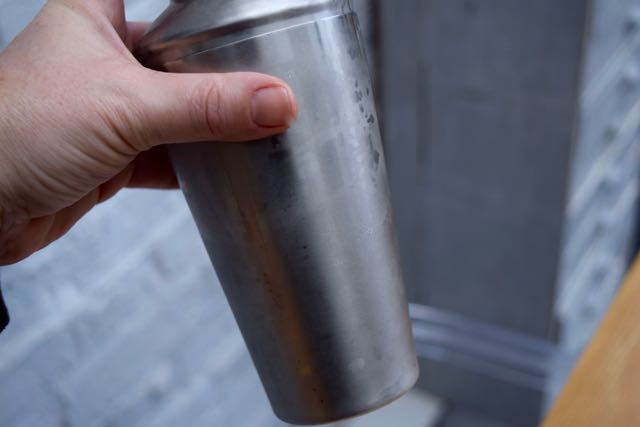 Then pour into your chosen elegant glass and garnish with a twist of lime.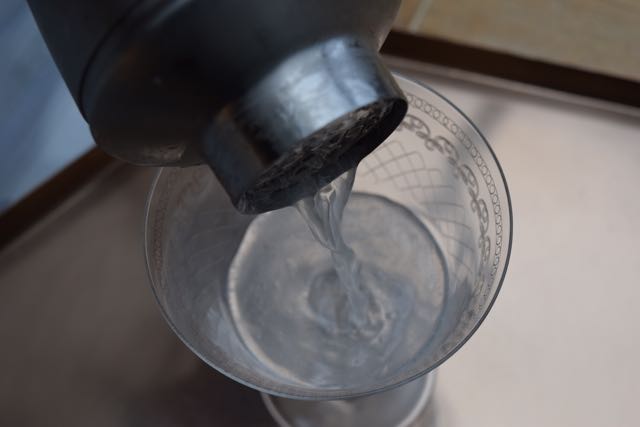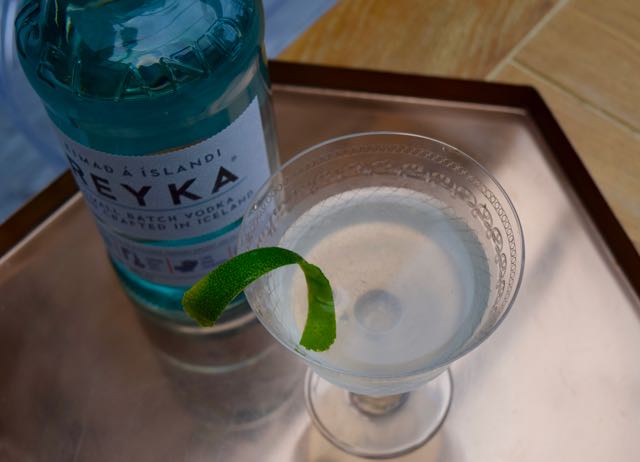 Sip this fresh and pure Reyka Vodka Gimlet and love it forever.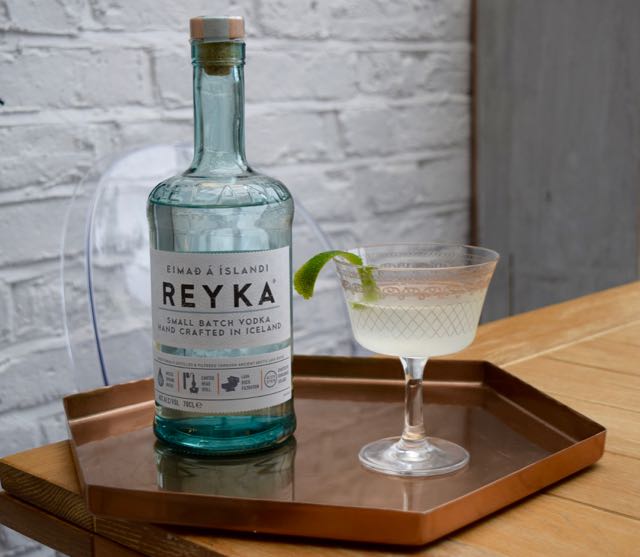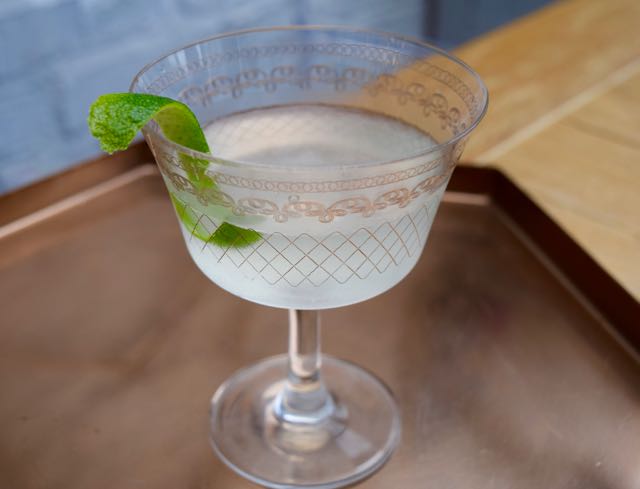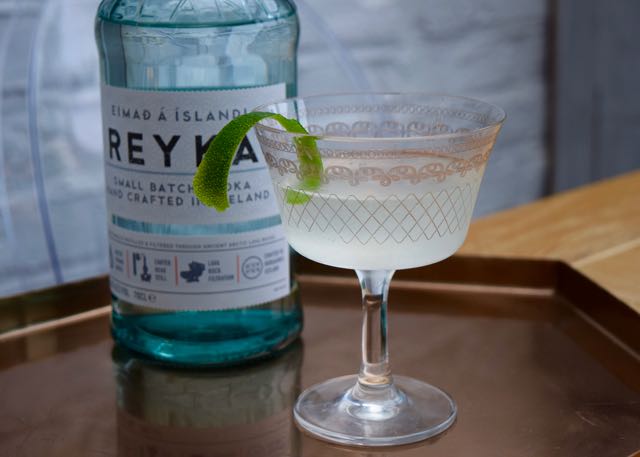 Dry January would be a very long month, so just enjoy the moment and enjoy this oh so drinkable Friday Cocktail.
Have a restful weekend.
Lucy x
Reyka kindly provided me with a bottle of their Icelandic Vodka, however, all opinions and ramblings are, as always, my own.
Reyka Vodka Gimlet Recipe
Makes 1
You will need a cocktail shaker and an elegant glass
60ml Reyka Vodka
1 and 1/2 teaspoons lime cordial
1 teaspoon fresh lemon juice
1 teaspoon fresh lime juice
1 teaspoon sugar syrup, bought or make your own by boiling one part sugar to two parts water until the sugar dissolves then chill
Ice
A lime twist to garnish
Take your cocktail shaker and add a good handful of ice.
Pour in the generous shot of Reyka Vodka, the lime cordial and fresh lemon and lime juices. Finally add the sugar syrup then shake the cocktail shaker until it's cold to the touch.
Pour into an elegant glass and garnish with a simple twist of lime peel. Sip and wonder at it's divine clean taste.
SaveSave
SaveSave
SaveSave