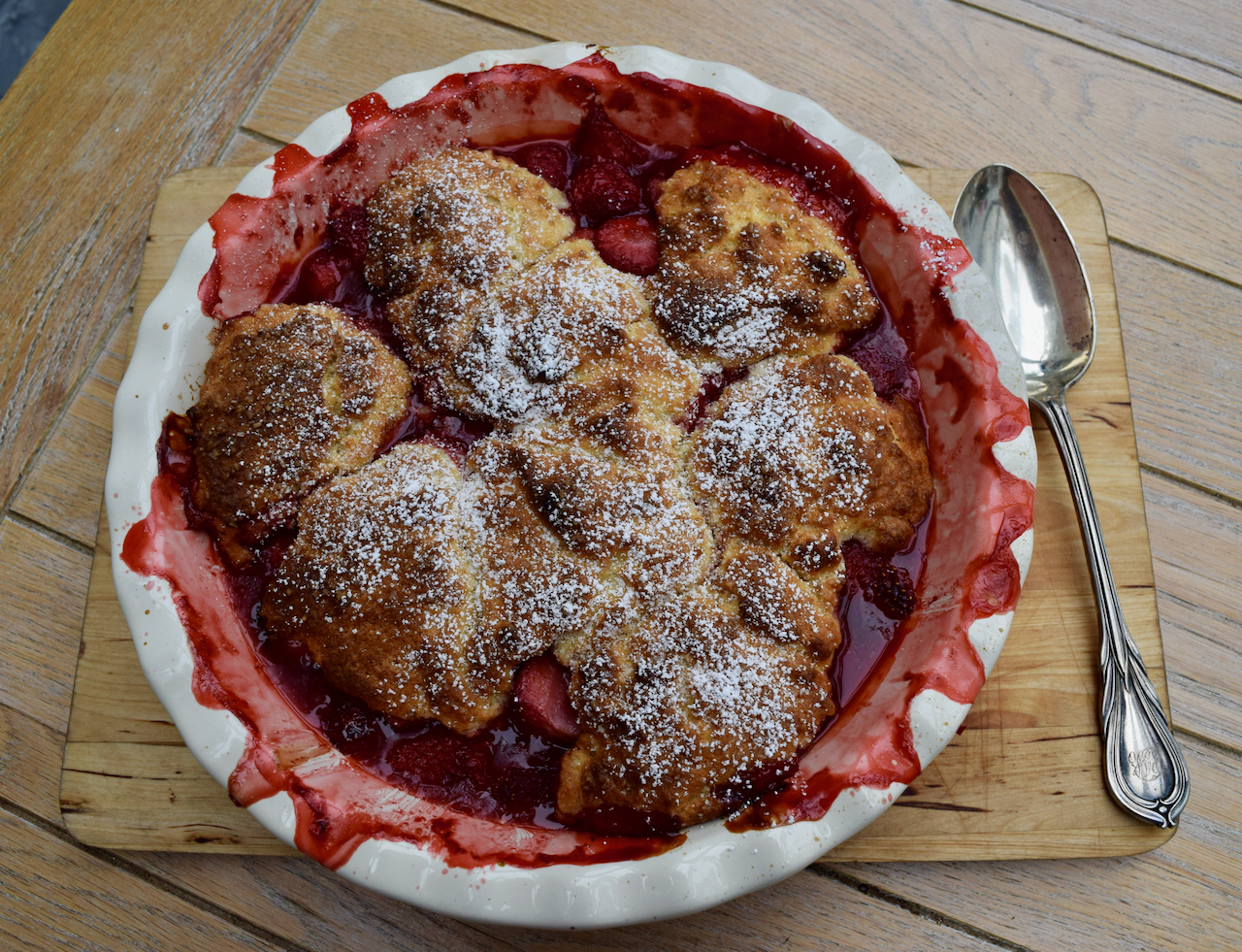 Strawberry Elderflower Cobbler recipe
My quest for simple summer food continues this week with a Strawberry Elderflower Cobbler. This has been picked for several reasons a) it's strawberry season heaven at the moment b) this is such an easy recipe which suits me fine because I'm just not in the mood to cook at the moment and c) I bloody love the word cobbler.
Sundays really are the only day we have a proper pud in this house. For the other 6 days it's a fend for yourself situation, snaffling in the fridge for some yoghurt or digging deep in the freezer for a forgotten Magnum. This Strawberry and Elderflower Cobbler, however, is so simple it could even be whipped up on a Tuesday, for example. The strawberries are briefly roasted off with the elderflower cordial, a little sugar, lemon and vanilla before being topped with the easiest scone style cobbler. This is made with some buttermilk but if you can't find any in the supermarket, don't panic, making your own is as easy as adding lemon juice to milk. The cobbler is soft in the middle but crisp and golden on top with just a hint of crunch from a sprinkling of demerara sugar. Thank you to the lovely types at Good Food for the pudding inspiration.
This cobbler is all sorts of tasty and for me, the perfect vehicle for a lake of double cream. Balls to being beach body ready.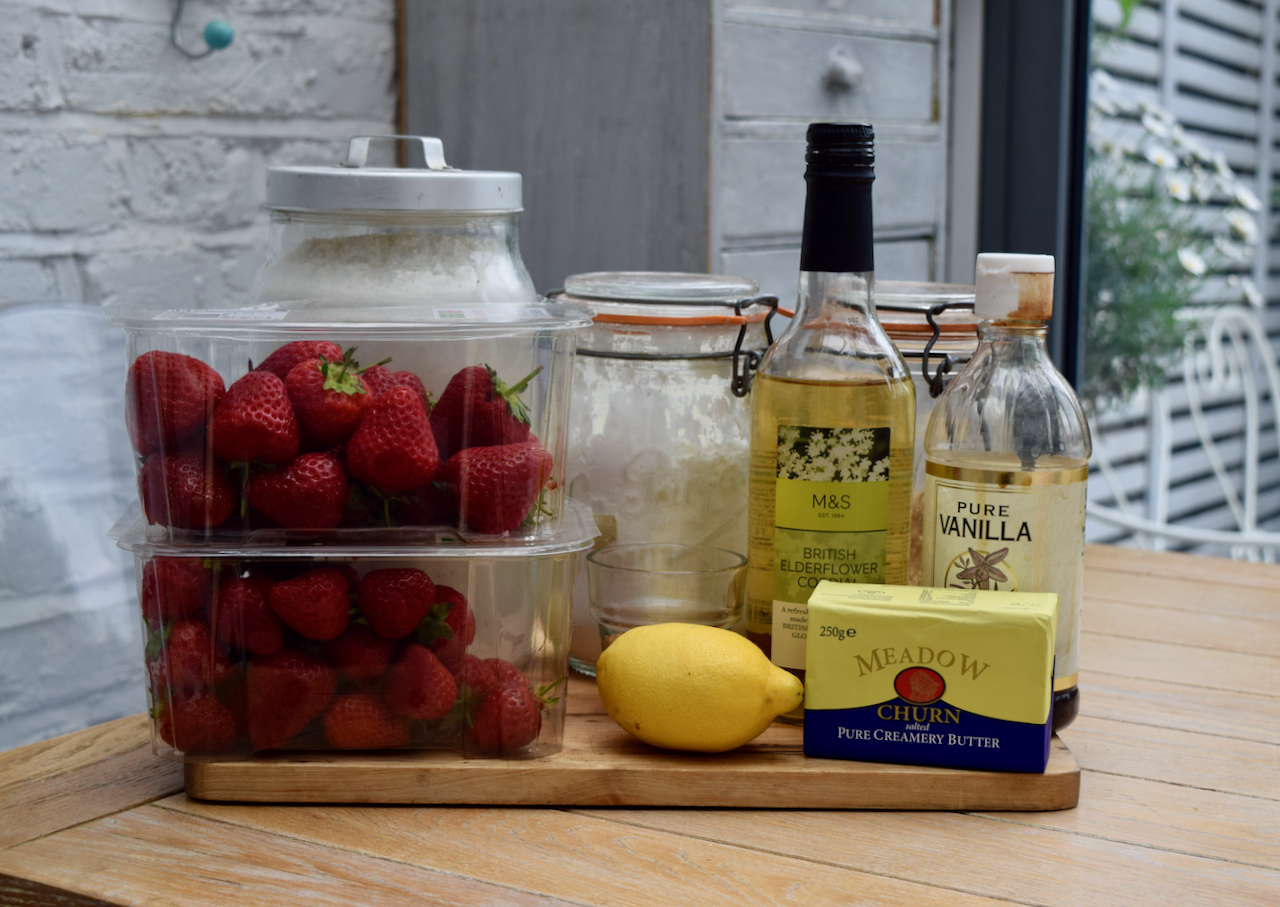 Look at all those bloody lovely strawberries; I'm afraid a few got eaten during the making of this Strawberry and Elderflower Cobbler post. The original recipe called for a vanilla pod, but they're so expensive, I've opted for a splash of good vanilla extract to boost the already flavoursome recipe.
Make a start by pre heating the oven to 180 degrees fan assisted and then get going on the aforementioned strawbs. Cut the green tops off and halve if they're bigguns then pop into your chosen large round baking dish.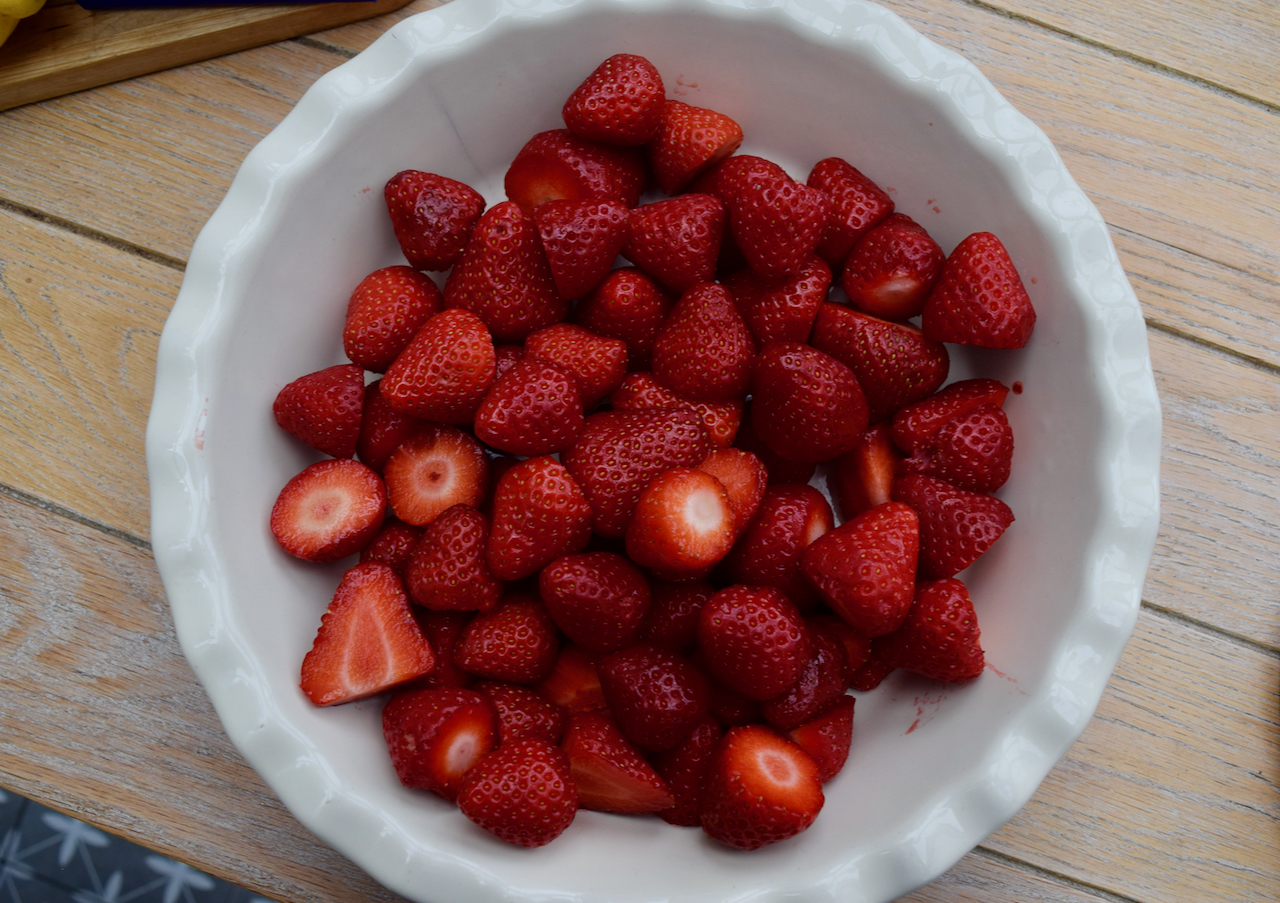 Stir through the lemon juice and zest, the brown sugar and the fragrant elderflower cordial. I would be wearing my favourite proud Lucy Loves face if you've made your own.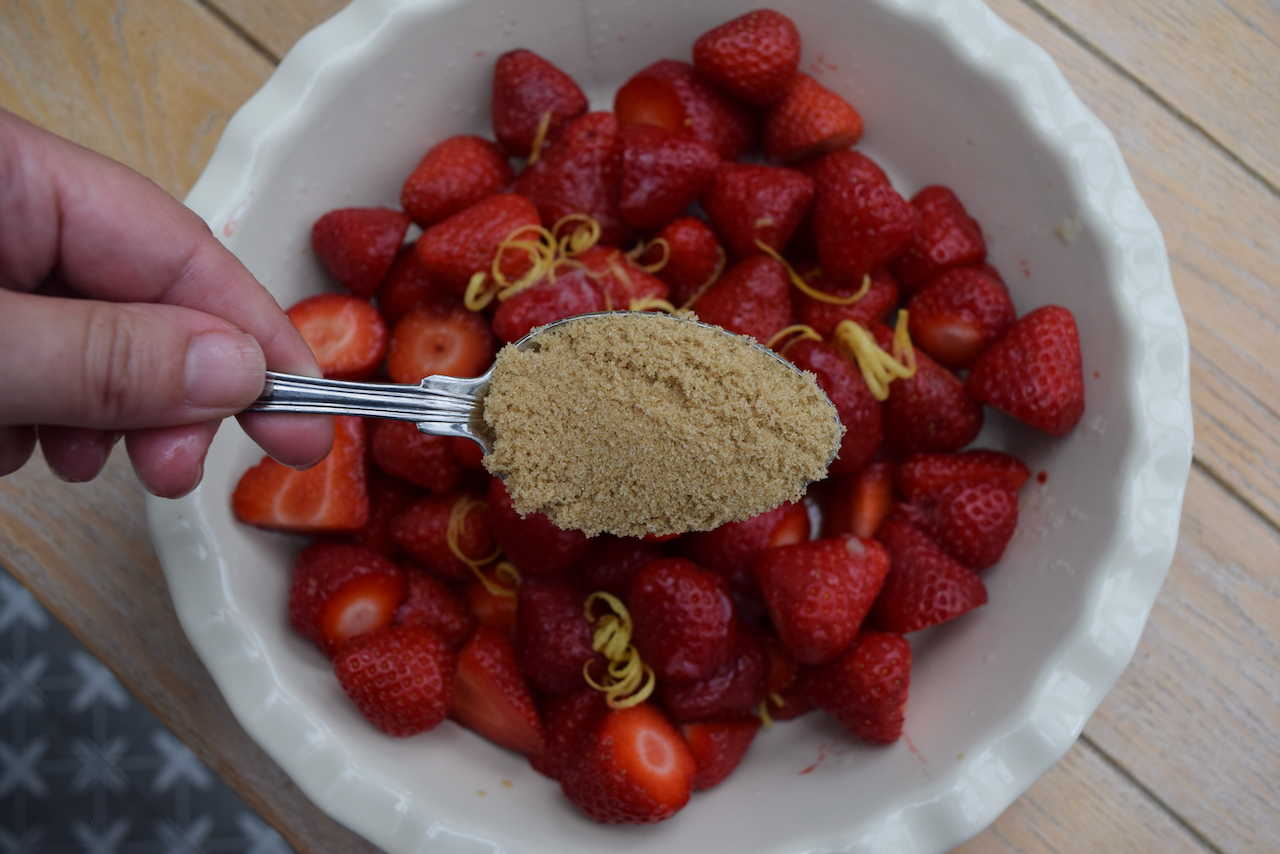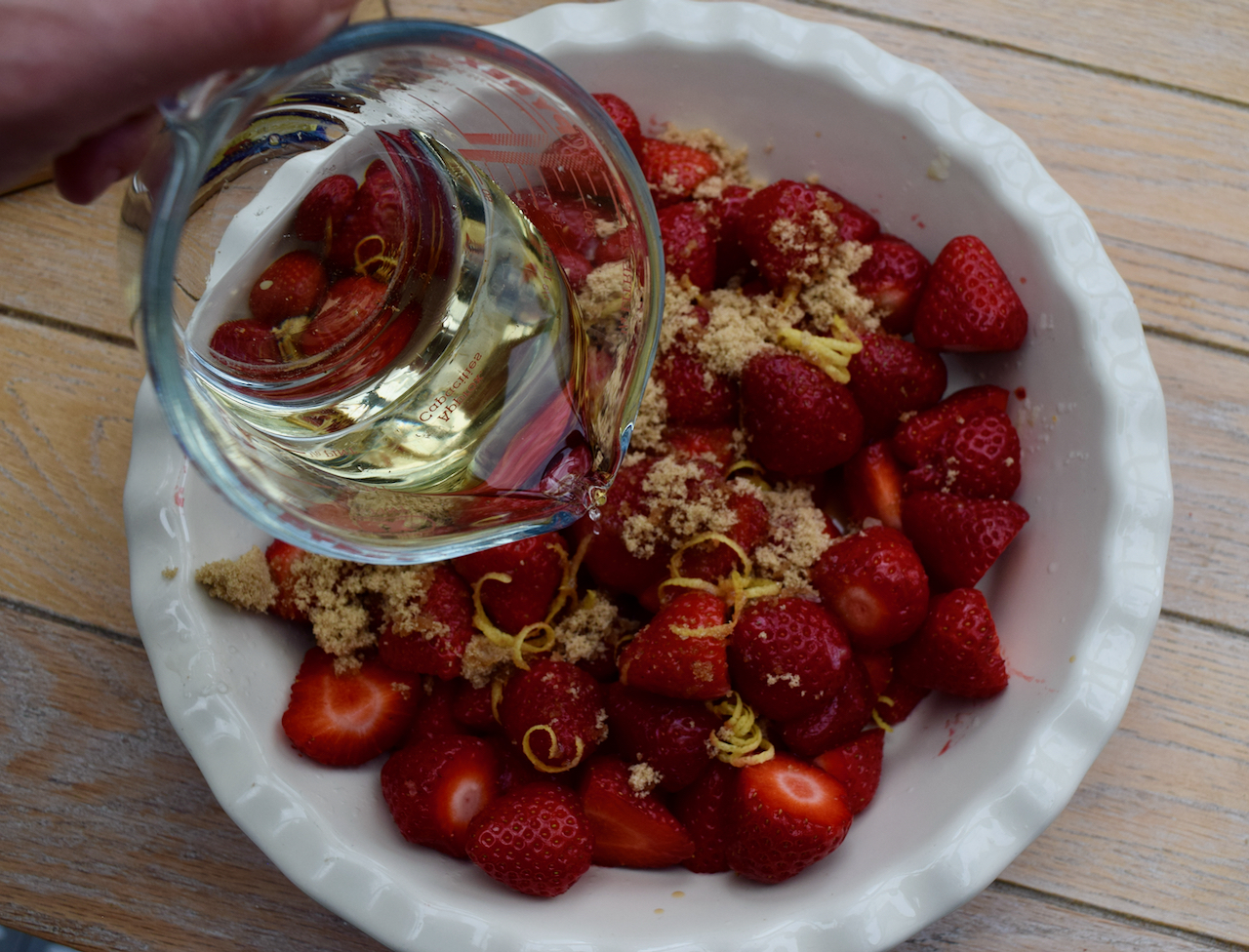 Give this a super mix together then put into the pre heated oven for around 10 minutes or until the strawberries are starting to soften and become juicy.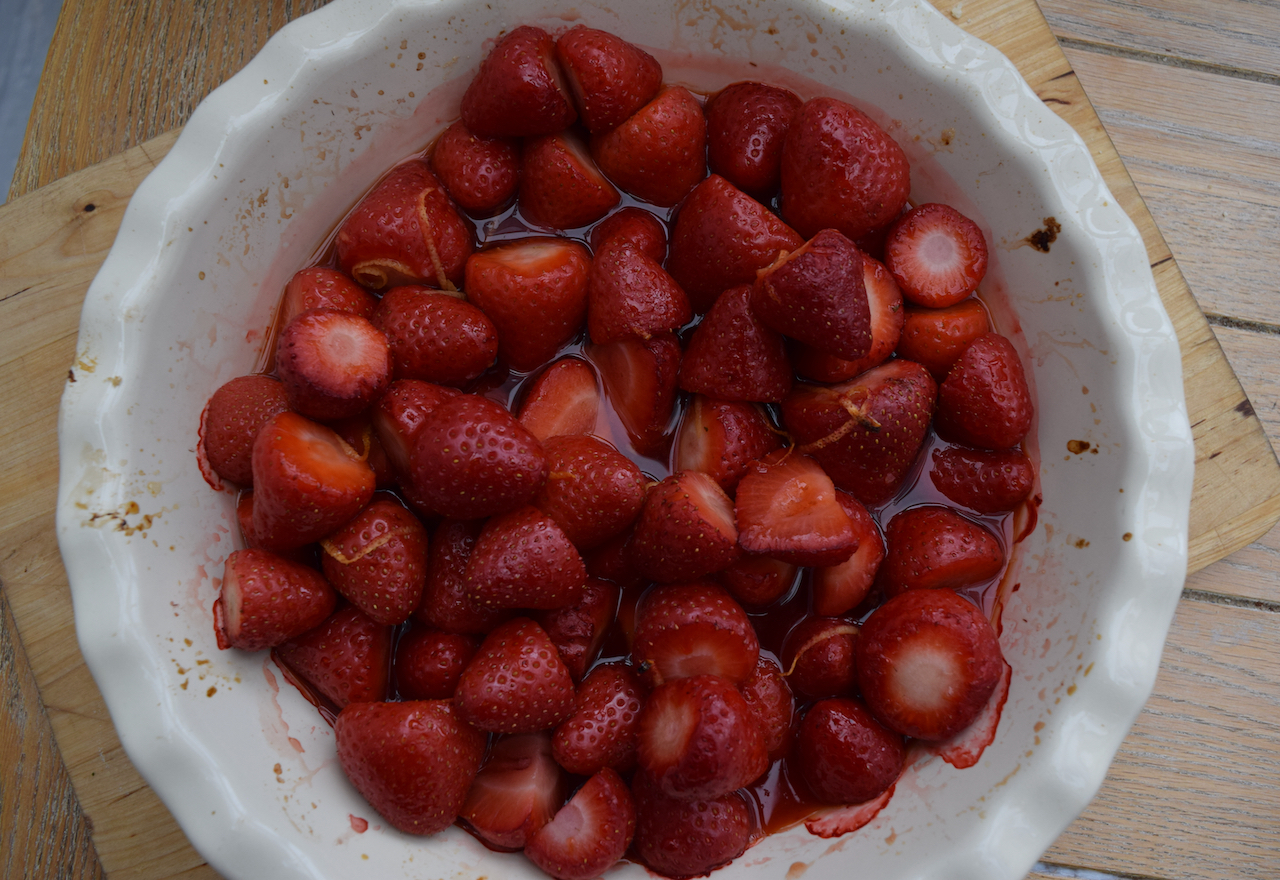 In a small jug or bowl stir the cornflour with some of the hot juices from the part roasted strawberries until you have a smooth liquid. Pour this onto the hot strawberries and stir well to combine.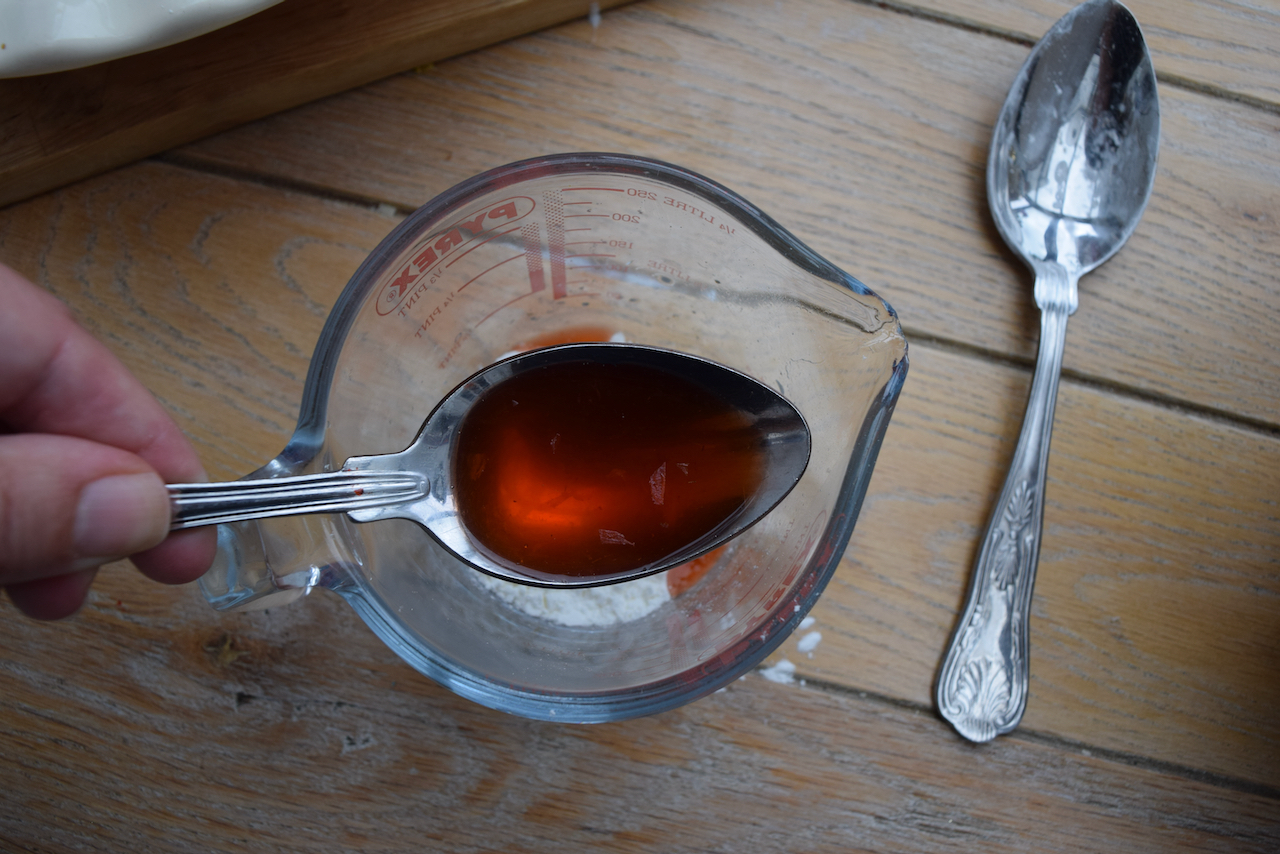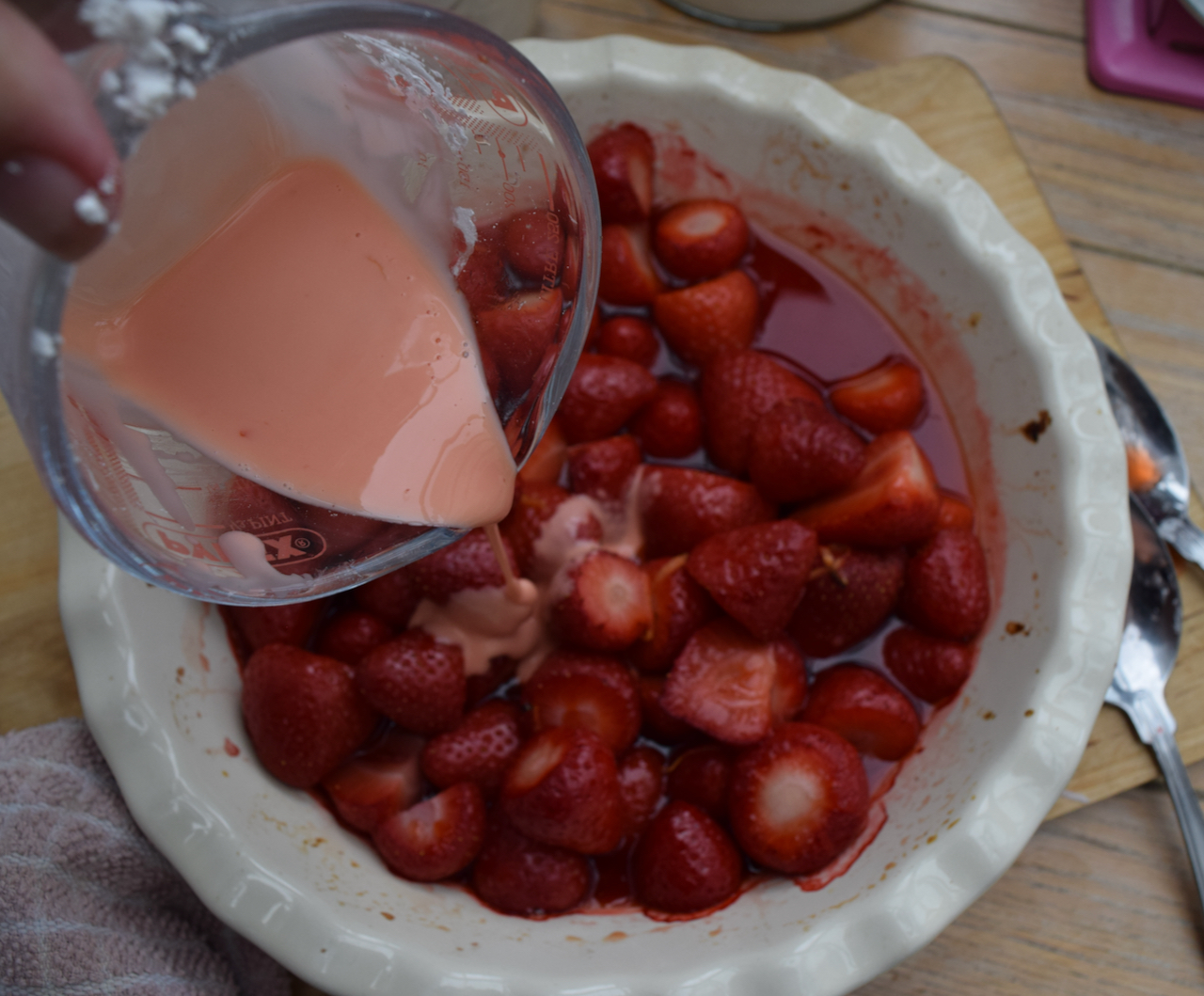 Pop this to one side for the mo while you crack on with your cobbler *not a euphemism*. Measure the sugar and flour together with a pinch of salt then add the cold chopped butter.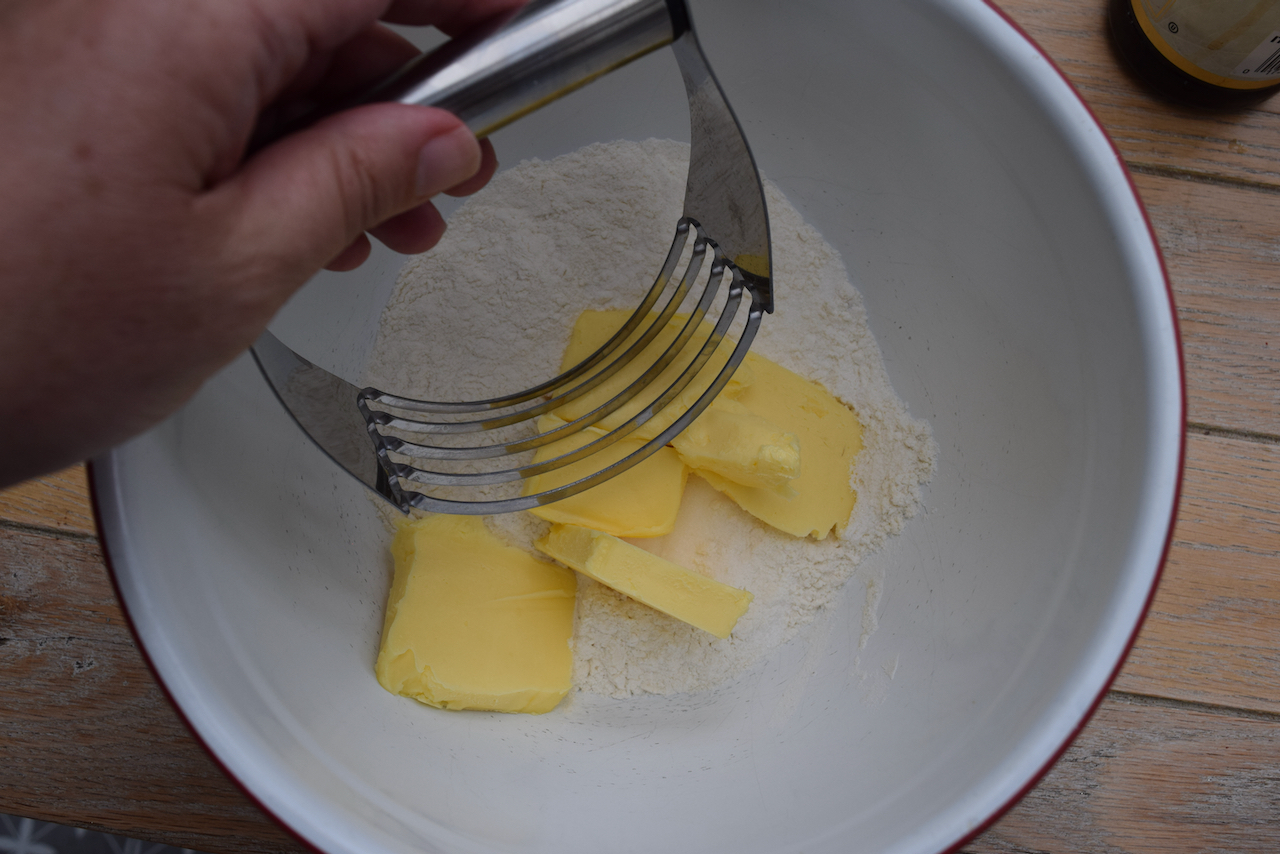 Using your fingers or my fancy pastry cutter affair, rub the butter into the dry ingredients until you have a large breadcrumby texture.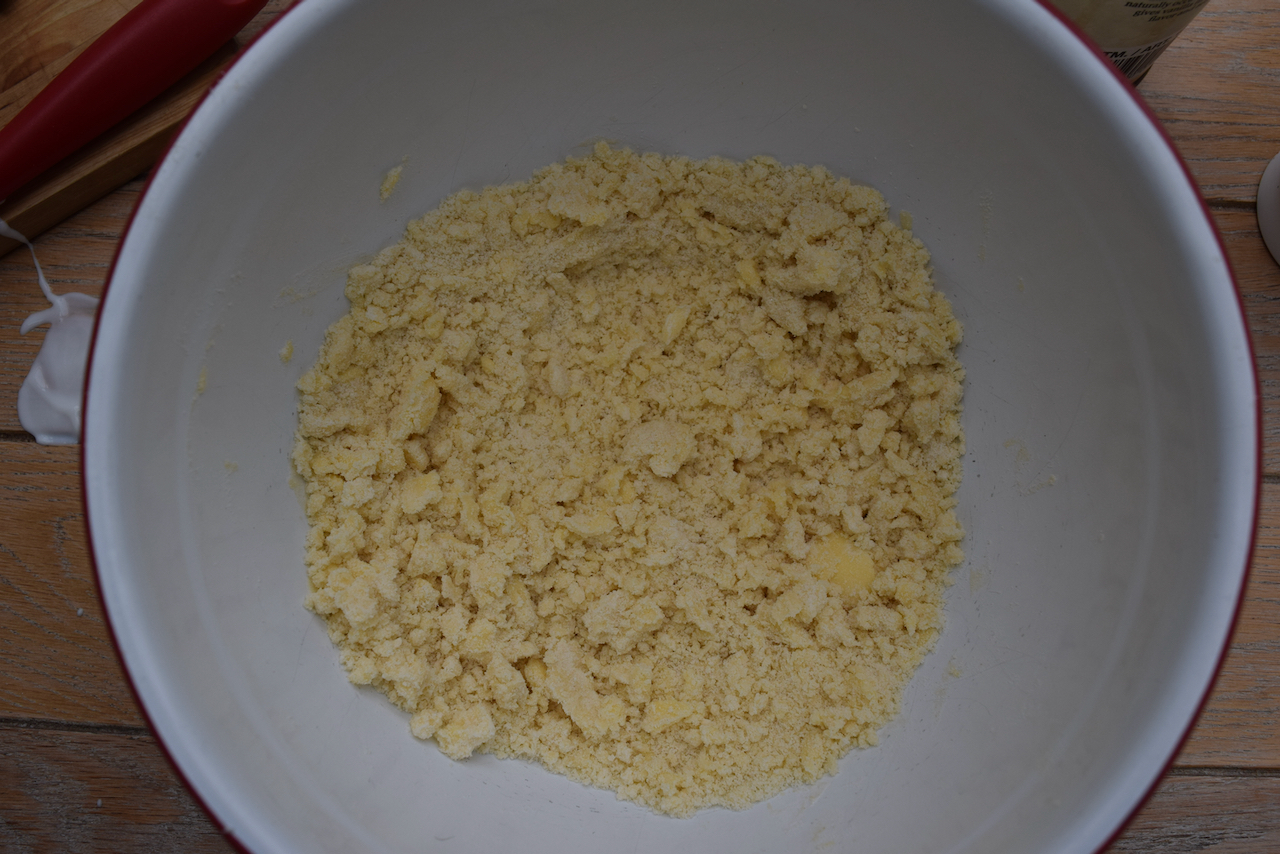 Stir in the buttermilk sparingly, a little at a time as you may not need it all, until you have a soft dough.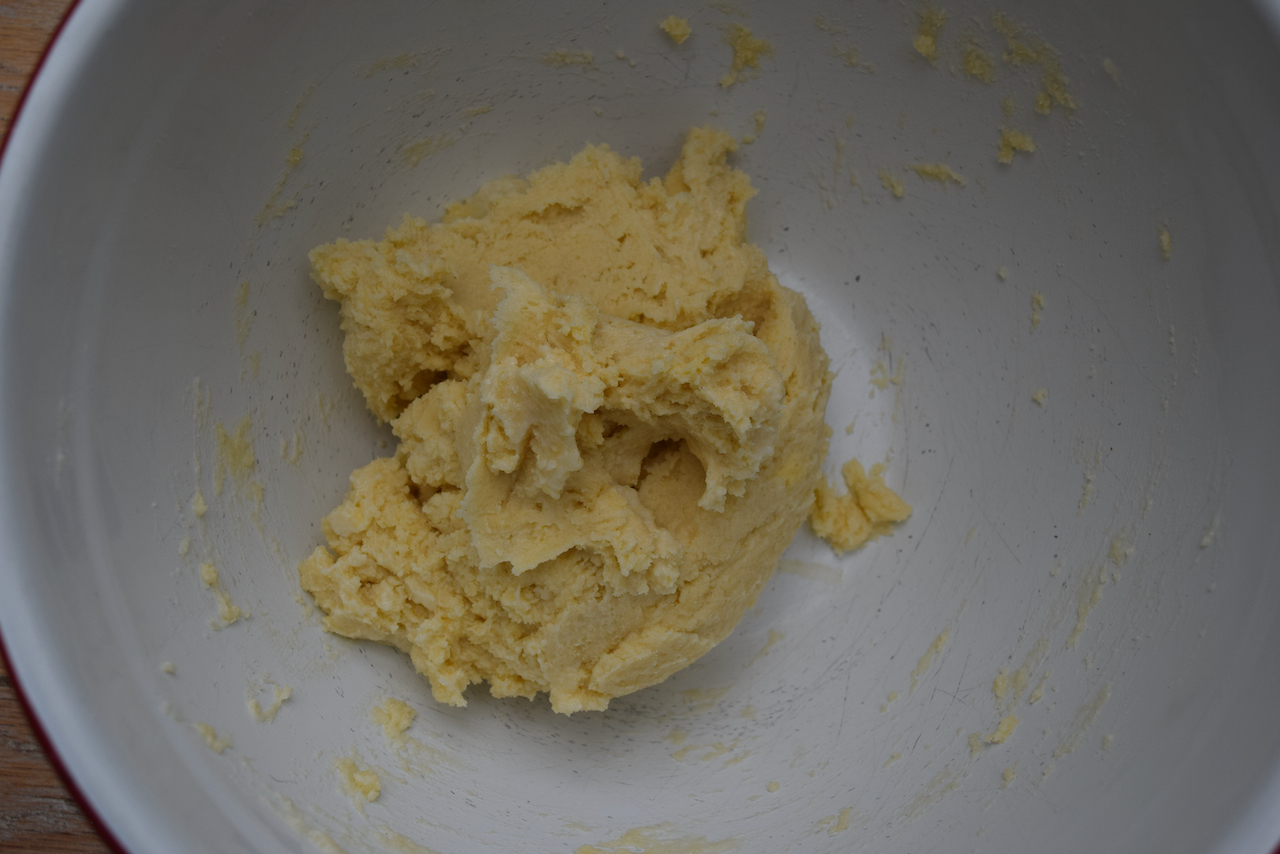 Spoon large dollops of this on top of the strawberry mixture in random fashion. Sprinkle your cobbler with a teaspoon or so of demerara sugar.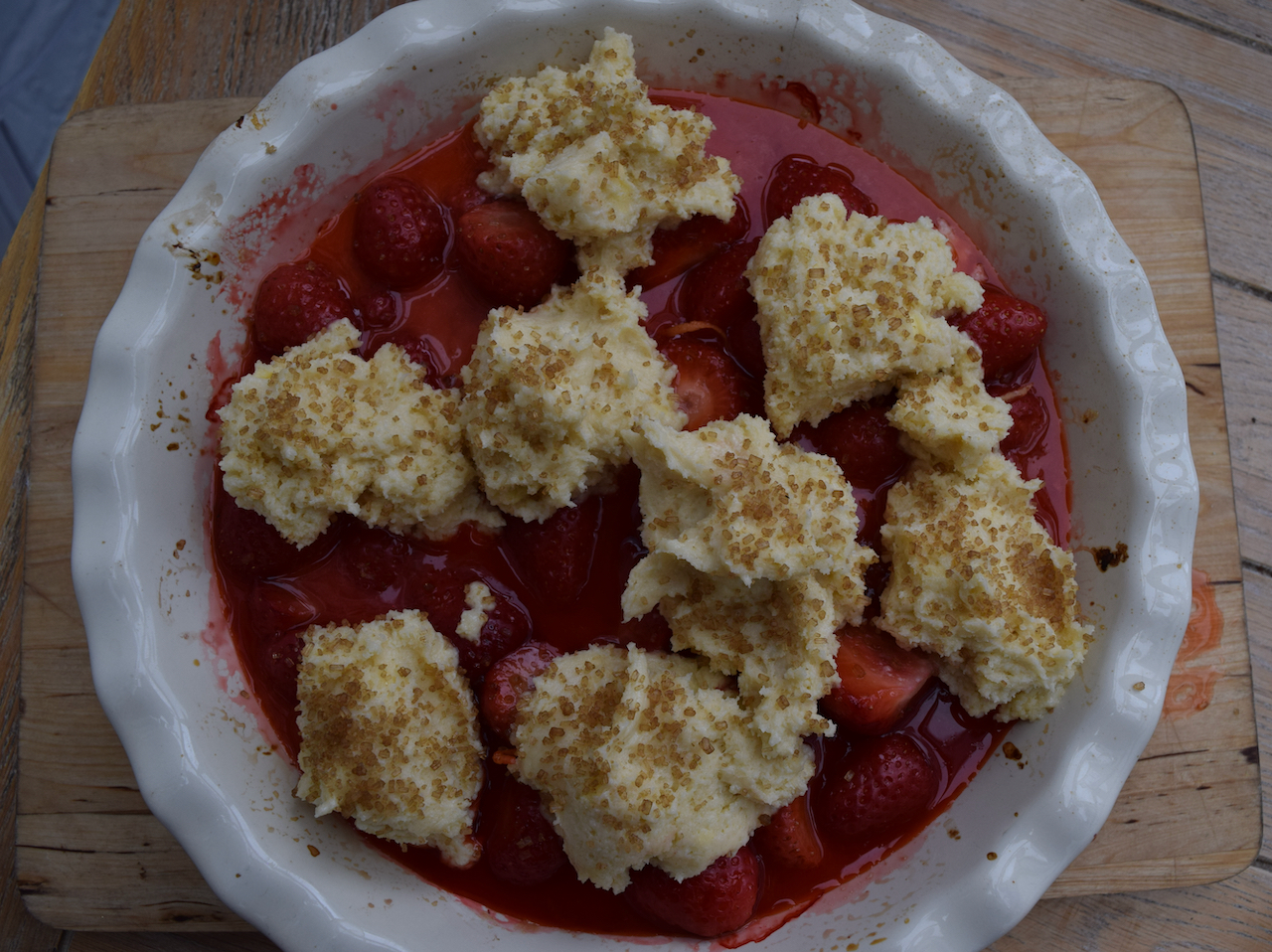 This goes back into your hot oven for further 20 minutes or until golden *in my case a little too golden* and the strawberries are juicy and bubbling.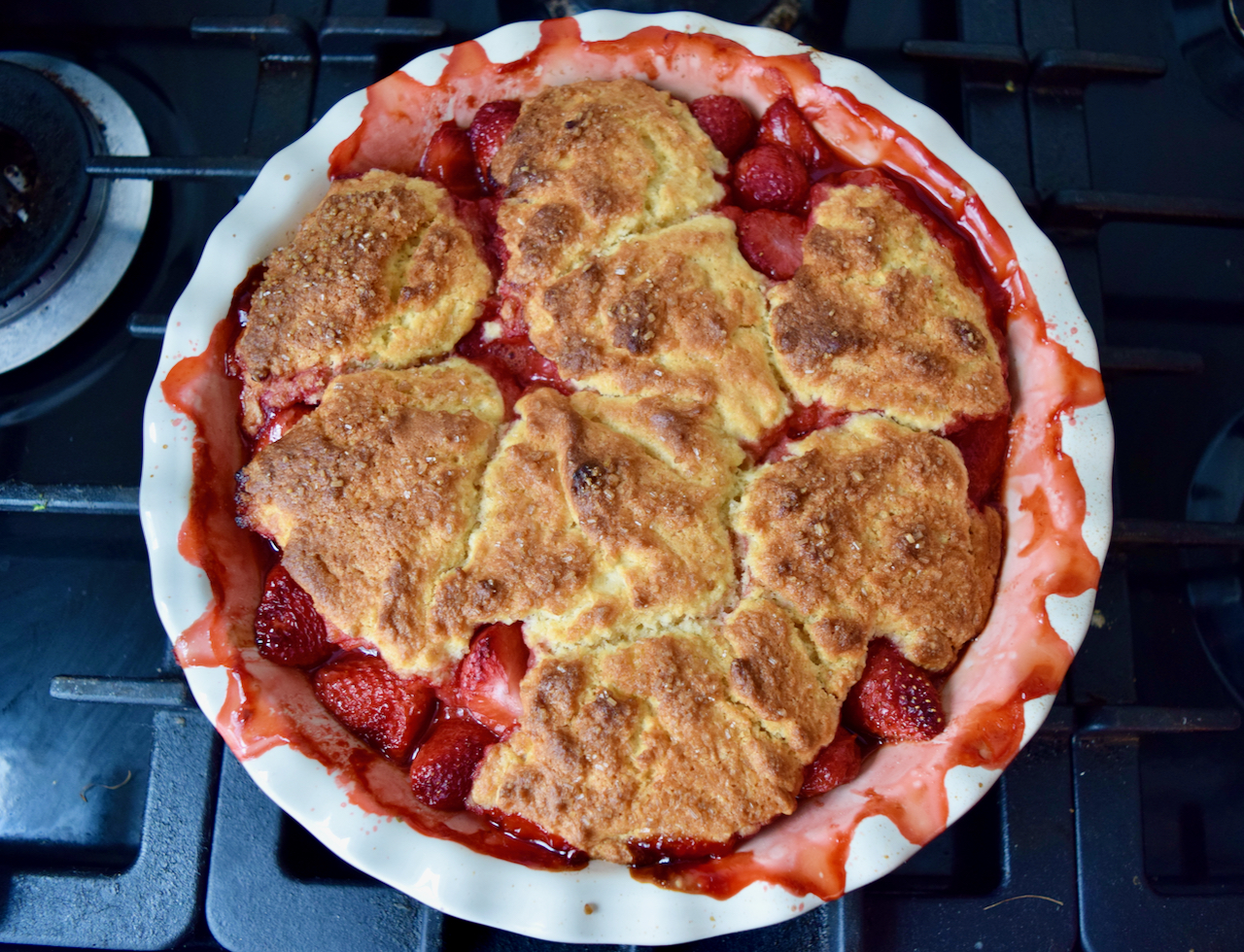 My tip of the week is to place your baking dish on an oven tray unless, like me, you want to spend half an hour scraping burnt strawberry juice off the bottom of your oven.
Leave the cobbler to sit for an agonising 5 or 10 minutes before serving Lucy style with a lake of double cream, or with some ice cream, or maybe both.
On a side note, a dusting of icing sugar covered the fact I forgot it was oven nicely.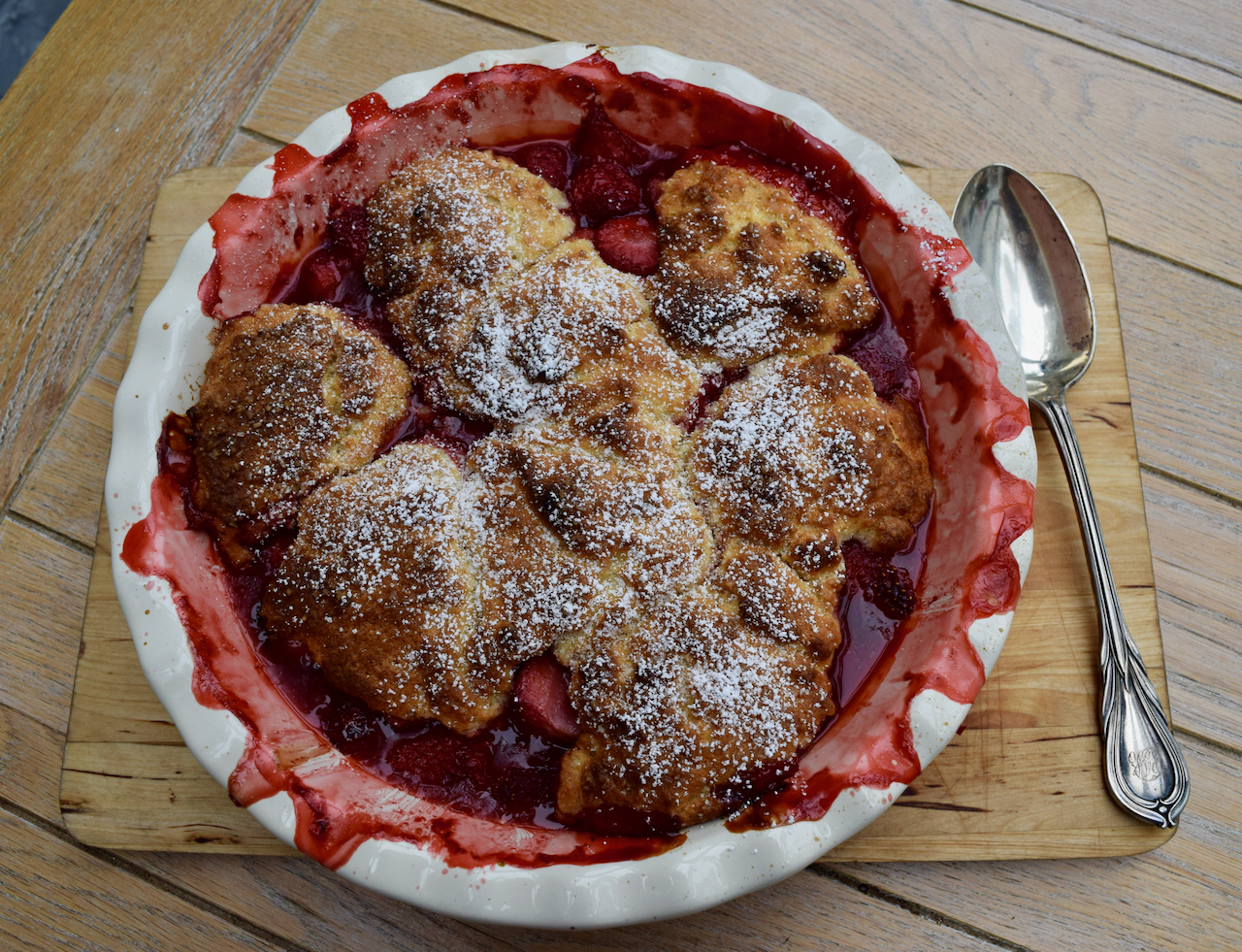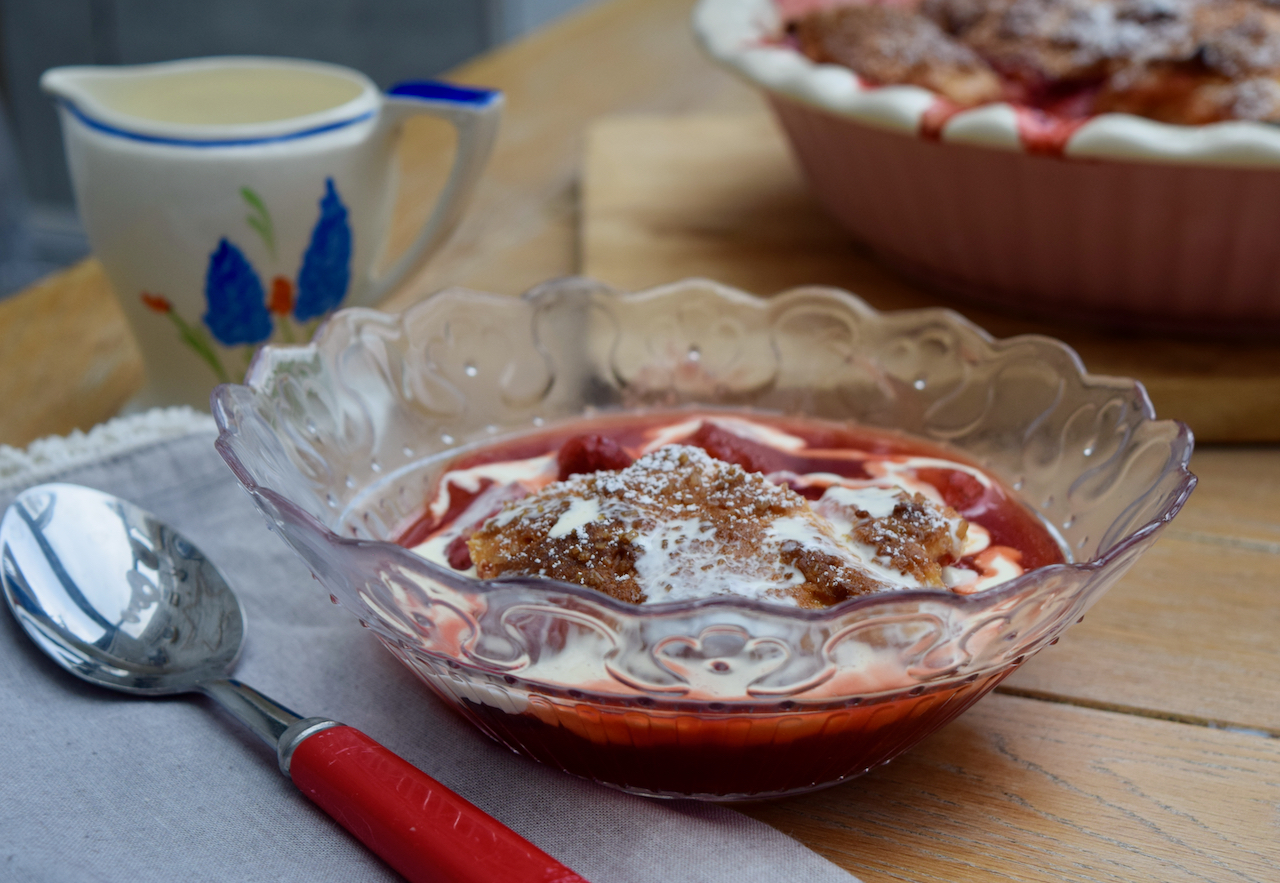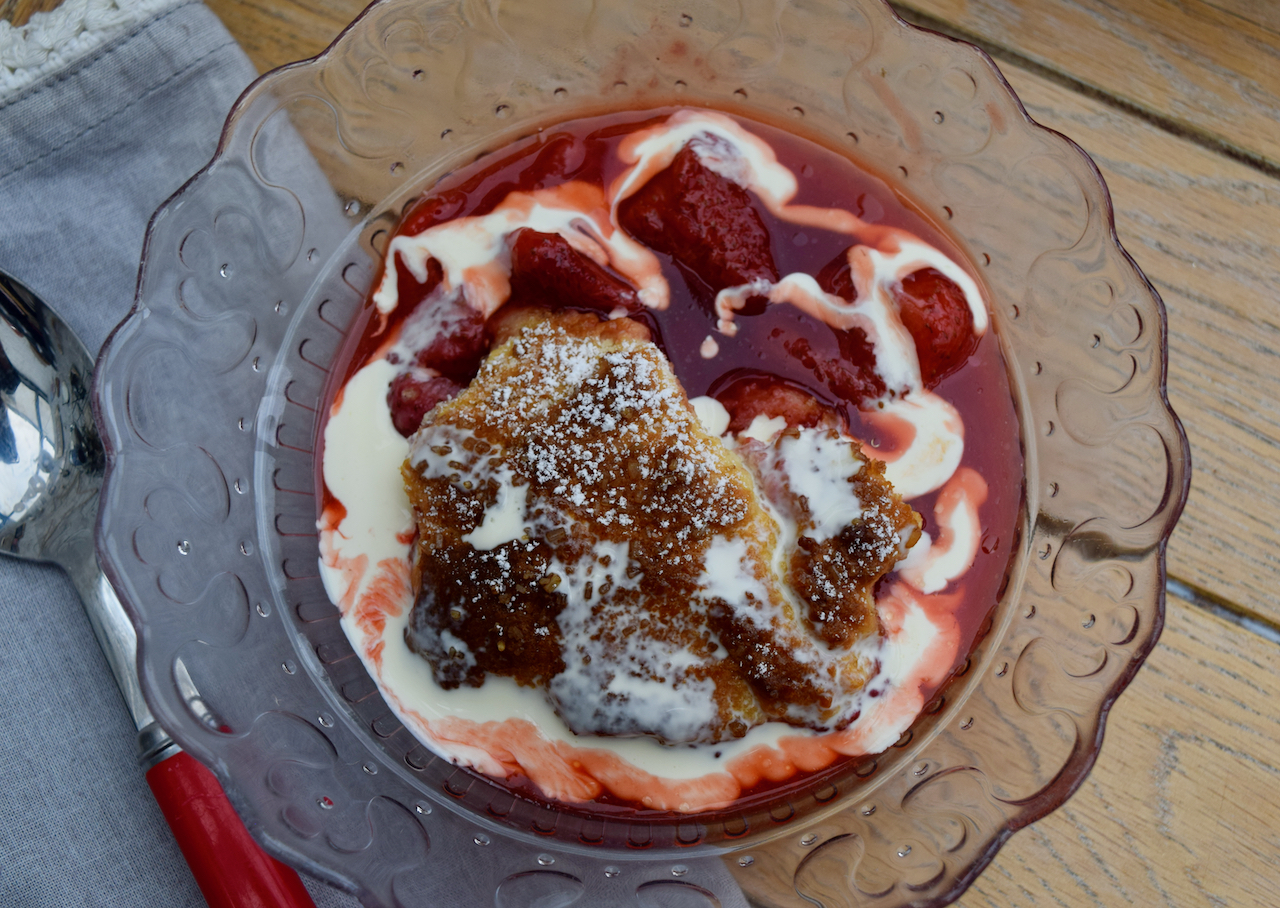 This summer cobbler is simple, not too sweet, fruity and by my reckoning with the strawberries, lemon and elderflower counts for at least 3 of your 5 a day.
Lucy x
Strawberry Elderflower Cobbler recipe
Serves 4 to 6, hunger dependent
You will just need a 25cm round serving dish and bowls for this
Strawberries
800g strawberries, stalks trimmed and halved if big ones
1 teaspoon vanilla extract
1 lemon, zested and then juiced
50g soft brown sugar
80ml elderflower cordial
2 tablespoons cornflour
Cobbler
150g self raising flour
50g caster sugar
A pinch of salt
100g butter, cold, cut into cubes
80-100ml buttermilk – if you don't have any mix a teaspoon lemon juice into the milk, stir, and leave for 5 minutes
1 tablespoon demerara sugar for sprinkling
Cream, clotted cream and/or ice cream to serve
Pre heat your oven to 180 degrees fan assisted. Cut the tops off your strawberries and halve if big. Add to the 25cm round ovenproof dish with the lemon zest and juice, sugar, vanilla and elderflower cordial and stir well. Bake for around 10 minutes or until the strawberries become juicy and slightly soft.
Take out of the oven and in a small bowl mix some of the strawberry juices from the dish with the two tablespoons of cornflour until smooth. Pour the cornflour mixture back into the strawberries and mix well.
For the cobbler topping mix the flour, caster sugar and a pinch of salt. Add the cubes of cold butter and rub into the flour mixture until the mixture looks like large breadcrumbs. Add 80ml of the buttermilk, a little at a time, and mix until you have a soft scone dough texture. If it's too dry, add a tablespoon or 2 more until soft.
Spoon dollops of the cobbler topping onto the hot strawberries, sprinkle with demerara sugar and return to the oven for 20 to 25 minutes or until bubbling and golden. I would recommend putting the dish on a baking sheet as the strawberry juices may bubble over.
Take out of the oven and leave to rest for 5 minutes before serving with some cream, clotted cream or ice cream. Any leftovers will keep in the fridge for a couple of days to reheat or enjoy cold from the fridge with some more cream.